Our Favourite Ophthalmologists in Singapore
If your vision sometimes gets blurry or your eye gets itchy often, it'd be wise to consult with the best ophthalmologists in Singapore. These specialists focus on managing different eye conditions, perform eye surgeries, and prescribe eyeglasses and contact lenses.
So before it's too late, make sure to immediately visit a health clinic even if it's a minor concern. Whether you aim for clearer vision or diagnosis for your current condition, our list of the best ophthalmologists in Singapore will help you get back your 20/20 vision and receive necessary treatment.
We've selected the most competent eye specialists who can provide a whole set of eye care services as well as perform complicated surgeries to recover normal eyesight.
Without further ado, let's now discover the best ophthalmologists in Singapore with our list below.
(Note: This list is in no particular order.)
Dr Val Phua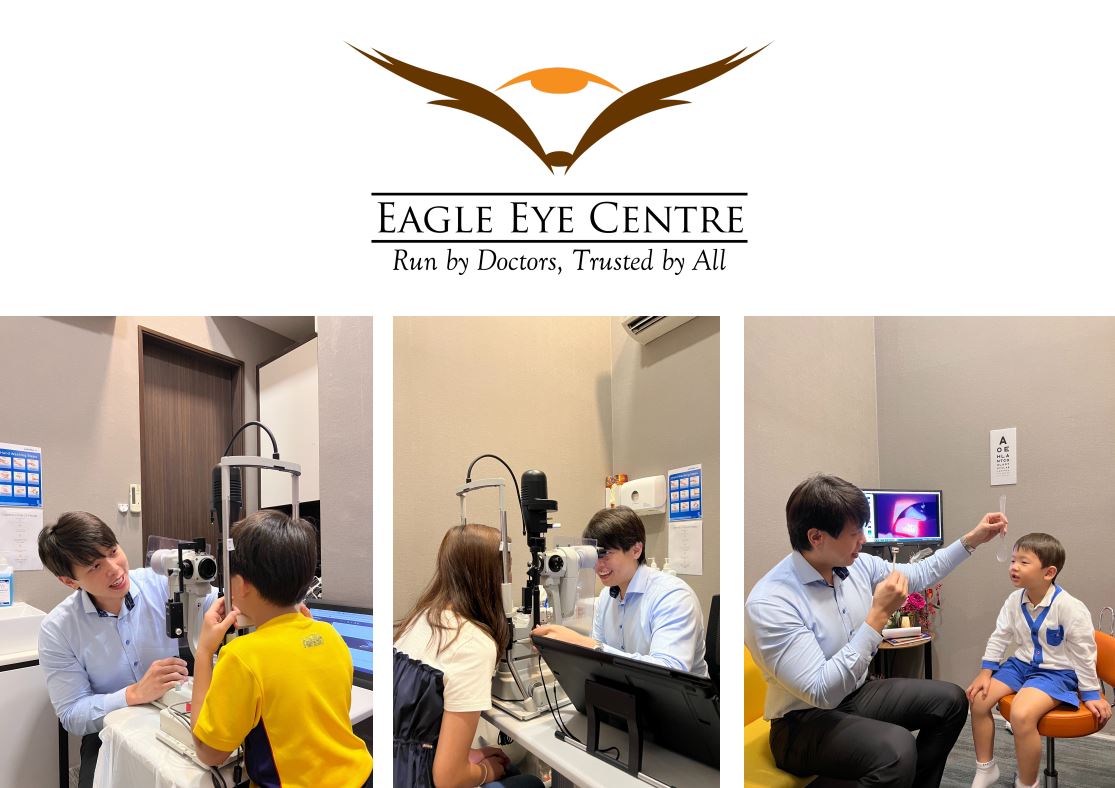 BEST FOR 
Ophthalmological care
WEBSITE
https://drvalphua.com/
ADDRESS

King Albert Park
KAP Residences Mall,
9 King Albert Park,
#01-42/43/44 Singapore 598332

CONTACT DETAILS
OPERATING HOURS
Monday-Friday: 8.30 am – 6.00 pm
Saturday: 8.30 am – 12.30 pm
Closed on Sundays & Public Holidays
Dr Val Phua is a healthcare professional who can provide some of the most effective treatments for eye problems.  His personalised care is excellent, as he uses the appropriate assessment to determine your condition and needed treatment.
He is experienced in the management of general eye conditions including diabetic retinopathy, age related macular degeneration, retinal vascular occlusions, glaucoma, uveitis and pterygium surgery.
Aside from this, he is trained in and has special interest in presbyopia management and myopia control, cataract surgery, use of premium intraocular lenses, implantable collamer lens surgery, laser vision correction including TPRK, PRK, Femto-LASIK, customised LASIK and SMILE surgery.
Aside from his skill, his past patients have all praised him for his excellent bedside manners. He is calm and collected during consultations and is completely focused on helping you improve your well-being.
Services
Cataracts
Glaucoma
Retina Concerns
Cornea & Anterior Segment Issues
Dr. Joy Chan – International Eye Cataract Retina Centre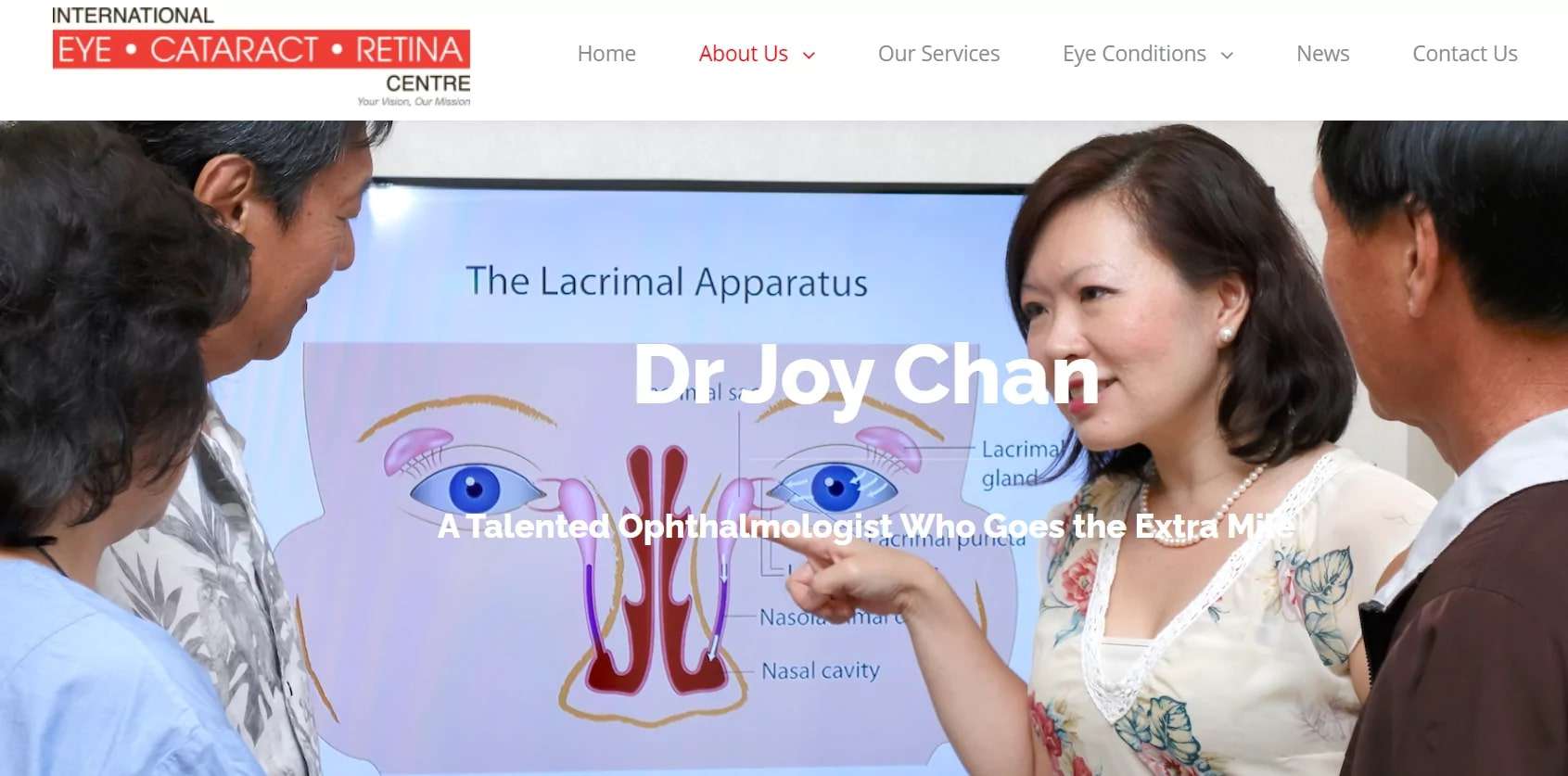 BEST FOR 

 

Cataract Surgery
WEBSITE
https://www.cataractsurgerysingapore.com/
ADDRESS
3 Mount Elizabeth #07-01,
Mount Elizabeth Medical Centre,
Singapore 228510
CONTACT DETAILS
Tel: +65 6432 8250
OPERATING HOURS
Monday-Friday: 8.30 am – 5.00 pm
Saturday: 8.30 am – 12.30 pm
Closed on Sundays & Public Holidays
Dr. Joy Chan is one of the best ophthalmologists due to her dedication to her patients. She is well-known for going the extra mile, no matter what her patients condition may be.
She has more than enough qualifications when it comes to her line of work. Her specialty lies in cataract surgery and she is knowledgeable with a wide range of cataract techniques. With her expertise, you can rest assured that any surgery you undergo under her hands will go well.
Services
Medical Director and Senior Consultant
Skilled cataract surgeon
Experienced with a broad range of cataract techniques
Awarded the Academic Medicine Development Award in 2013
Steve Seah Eye Centre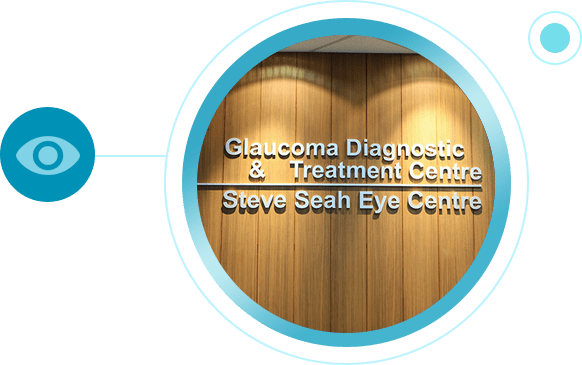 Steve Seah Eye Centre has been providing exclusive and high-quality eye care for several decades. They perform certain surgical techniques for cataract, glaucoma, and other conditions.
This award-winning eye clinic has won countless awards because of their innovative treatments. They also offer EPI-LASIK and eyelid surgeries as well as diabetic eye and squint disorders.
Highlights
Diabetic eye examination
Treatments for contact lens-induced eye disorders
Eagle Eye Centre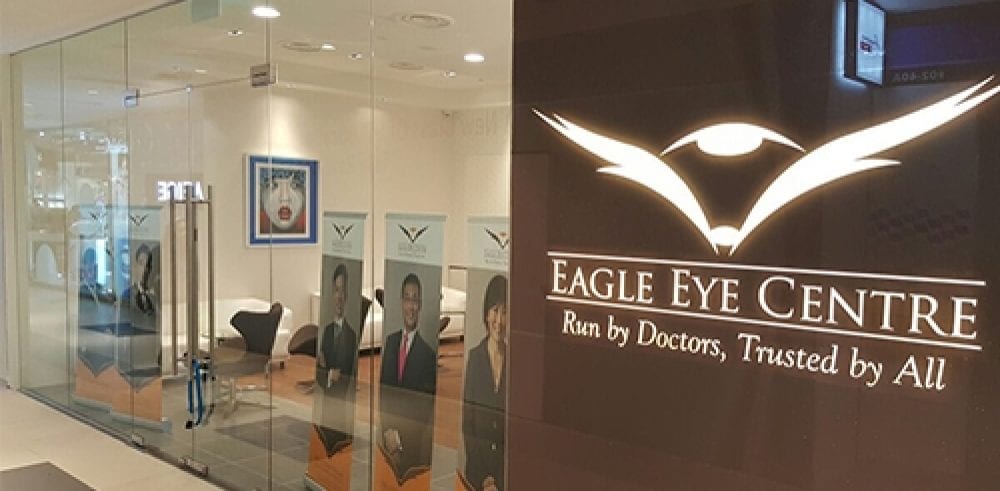 As it's located at the leading hospitals in Singapore, you can easily find the Eagle Eye Centre, most especially if you're coming with emergency concerns. Their group of specialists consists of the best ophthalmologists in Singapore who provide a full range of medical and surgical services.
This includes refractive surgery, retina services, corneal transplants, cataract surgery, glaucoma, myopia control, and more. With this range of treatments, no matter how minor or major your condition is, you'll definitely receive the treatment that you need.
Highlights
Paediatrics services
Accessible locations
W Eye Clinic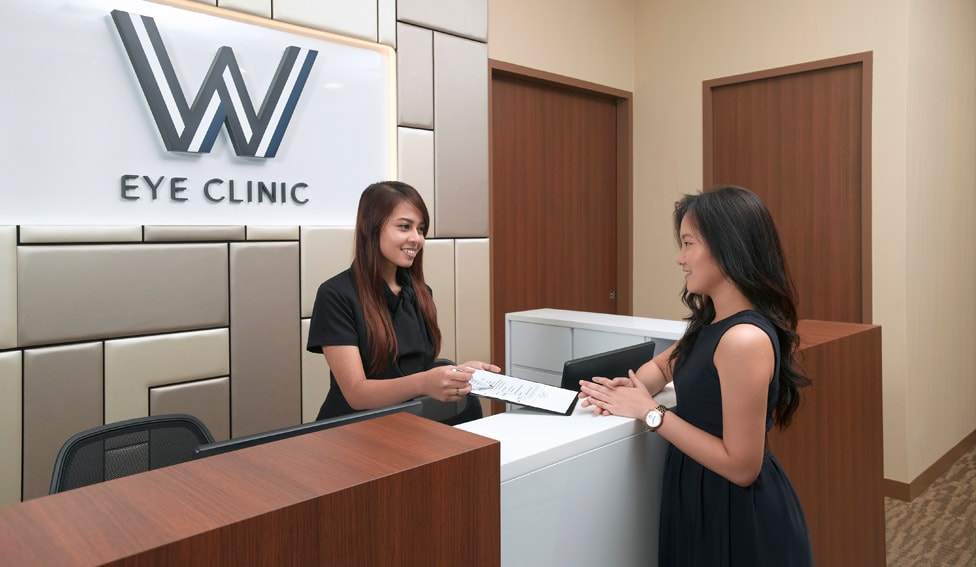 BEST FOR 
Customised eye treatment programmes
PRICING
Rates
WEBSITE
https://weyeclinic.sg/
ADDRESS
3 Temasek Boulevard Suntec City (near tower 5) #01-402 Singapore 038983
CONTACT DETAILS
+65 6337 9119
OPERATING HOURS
Monday – Friday, 10am – 1pm
Monday – Friday, 2pm – 6pm
Saturday, 10am – 1pm
W Eye Clinic provides inclusive eye care services by initiating personalised programmes to suit the needs and lifestyle of each individual.
Their offered procedures include cataract surgery and LASIK surgery, as well as treatment for contact lens-related issues, and many more.
They also have occupational eye screening, particularly for those who are in the aviation field. Moreover, they manage refractive errors in children so you can also bring your kids here for a general eye checkup.
Highlights
Occupational eye screening
Paediatric eye treatments
Atlas Eye Specialist Centre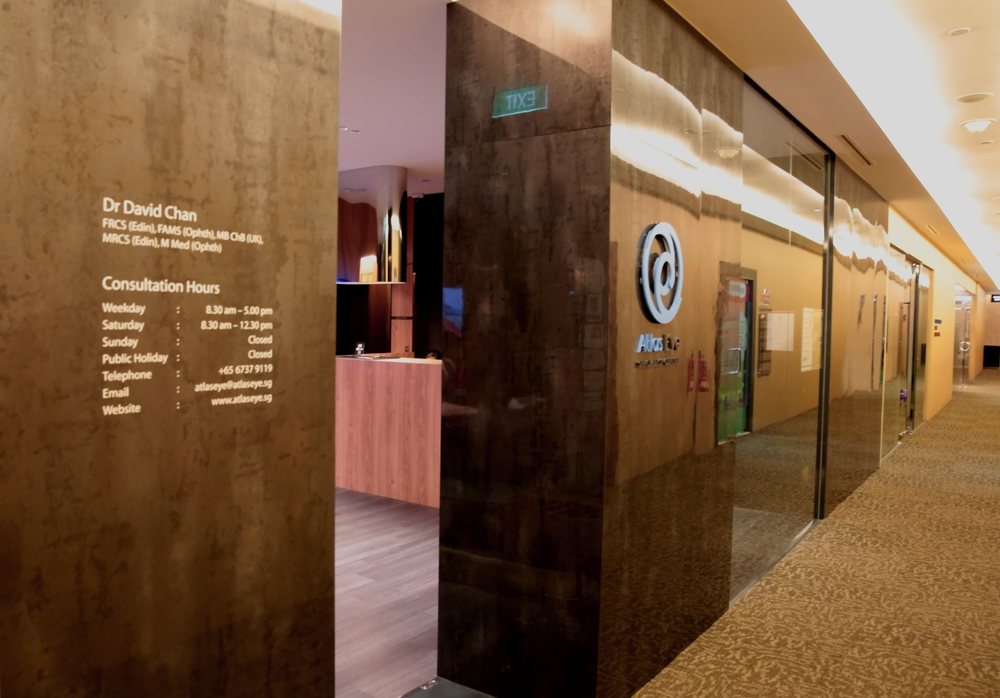 BEST FOR 
Vision correction treatments
PRICING
Rates
WEBSITE
https://atlaseye.sg/
ADDRESS
290 Orchard Road Paragon Medical #07-09 Singapore 238859 Tower One, Lift Lobby E or F
CONTACT DETAILS
 6737 9119
OPERATING HOURS
Monday to Friday: 8:30am to 5:30pm
Saturday: By appointment only
Sunday/PH: Closed
Atlas Eye Specialist Centre specialises in vision corrections through their laser treatments. They have several types of laser treatments that are suitable for certain eye conditions such as short-or long-sightedness, and astigmatism.
Their group of the best ophthalmologists in Singapore treats common and complex conditions including dry eyes, glaucoma, myopia, cataract, ageing-related issues, etc.
They also manage children's eye health, giving your whole family absolute eye care.
Highlights
Different kinds of laser treatments
Affordable costs
The Children's Eye & ENT Centre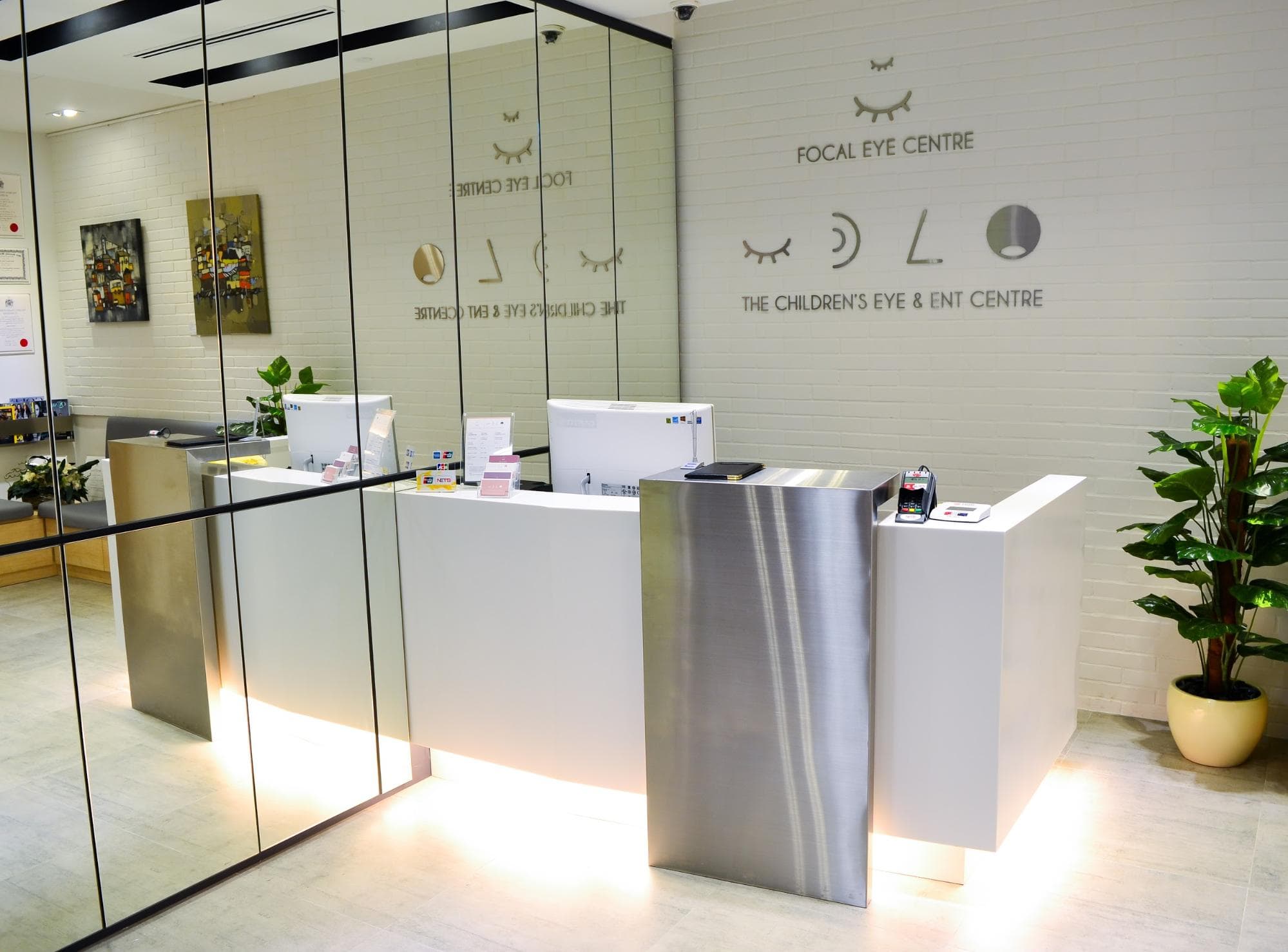 | | |
| --- | --- |
| BEST FOR  | Children's eye treatments |
| WEBSITE | https://www.ceec.com.sg/ |
| ADDRESS | Mt Elizabeth Novena Specialist Centre (located within Mt Elizabeth Novena Hospital) 38 Irrawaddy Road, #10-21/39/40 Singapore 329563 |
| CONTACT DETAILS | Locations |
| OPERATING HOURS | Locations |
For the parents out there, if you're worried about your kid's fear of visiting a clinic, then you should go to The Children's Eye & ENT Centre.
This clinic has the best ophthalmologists in Singapore who are also mothers to their kids — that's why they're very familiar with handling kids' possible fear when it comes to eye checkups.
They offer a complete range of eye speciality services, including treatment for myopia, astigmatism, eye misalignment, droopy eyelids, colour vision screening, infections, and other more treatments.
Highlights
Paediatric eye emergencies
Financial arrangements
Paediatric Optometry Pte Ltd
| | |
| --- | --- |
| BEST FOR | Vision Rehabilitation and Therapy |
| SERVICES |   |
| WEBSITE | https://www.igard.com.sg/ |
| ADDRESS | 51 Cuppage Rd Singapore 229469 |
| CONTACT DETAILS | +65 6732 3233 |
| OPERATING HOURS | Monday – Sunday: 8:00 am – 11:30 pm |
Paediatric Optometry dedicates itself to providing every client with the best possible service. The entirety of its staff is attentive and employs a system wherein patients don't need to wait for an assessment or consultation with a doctor.
This system is a relief both to the clinic and the patients who wish to see an expert for many reasons. One is that it saves everyone's time and travel. Second is that doctors have fewer worries and aren't on the risk of overworking themselves just to see to every patient.
Another interesting fact about this clinic is that it specialises in vision rehabilitation and therapy. This is the choice for anyone who needs visual deficits corrected.
So, if you know someone suffering from such issues, you may refer them to this place. It certainly has some of the best optometrists in Singapore.
Service Highlights
Organised
Competent doctor
Reasonable price
Focal Eye Centre
BEST FOR
Comprehensive and Individualised Eye Care
SERVICES
Myopia, Hyperopia, Astigmatism, Presbyopia, Cataract Surgery, Bladeless Cataract Surgery, Floaters and Flashes, Glaucoma, Diabetic Eye Disease, Squint, Dry Eyes, Tearing, Age Related Mascular Degeneration, Droopy Eyelids, Pterygium, Colour Blindness
WEBSITE
https://www.focaleyecentre.com/
ADDRESS
Mt Elizabeth Novena Hospital
38 Irrawaddy Road, #10-21
Singapore 329563
CONTACT DETAILS
+65 6339 8936
[email protected]
OPERATING HOURS
Monday – Friday 8:30am – 5pm
Saturday 8:30am – 12:30pm
The Focal Eye Centre knows the importance of healthy vision, so their mission is to help their patients maintain it. This is what motivates them to continue providing comprehensive and personalised eye care services for each and every one of their patients.
Their services are able to accommodate patients of all ages– from pediatric and developmental eye care to customised cataract surgery and age-related eye degeneration screening. With their state of the art technology, you're sure to get the medical assistance you need.
Service Highlights
Comprehensive eye care services
Offers assessments and treatments for both young and old
Asia Retina Eye Surgery Centre
BEST FOR
Eye Surgical Treatments
SERVICES
Myopia Prevention, Glaucoma, Retinal Degradation, Eye Wellness, Cataract, Floaters
WEBSITE
https://asiaretina.com
ADDRESS
#15-10 The Paragon, 290 Orchard Rd, Singapore 238859
CONTACT DETAILS
+65 6732 0007 | +65 9118 0007
[email protected]
OPERATING HOURS
Monday – Friday: 09:00 AM – 05:00 PM
Saturday: 09:00 AM – 12:00 PM
Asia Retina Eye Surgery Centre aims to provide comprehensive ophthalmological services to their patients. They specialise in retinal care.
Their surgical team is composed of experts that specialise in various fields. As an academically recognised surgical clinic, you can expect them to do only the best when it comes to their work.
Their clinic is equipped with the best technologies available in the medical field. To continue providing the finest eye treatments they can, they make sure to keep updated on the latest advancements in ophthalmology.
Service Highlights
Fully customised and individualised eye treatments
High standard of surgery
Committed surgical team
Modern eye centre equipment
Clearvision Eye Clinic & LASIK Centre – Dr Tony Ho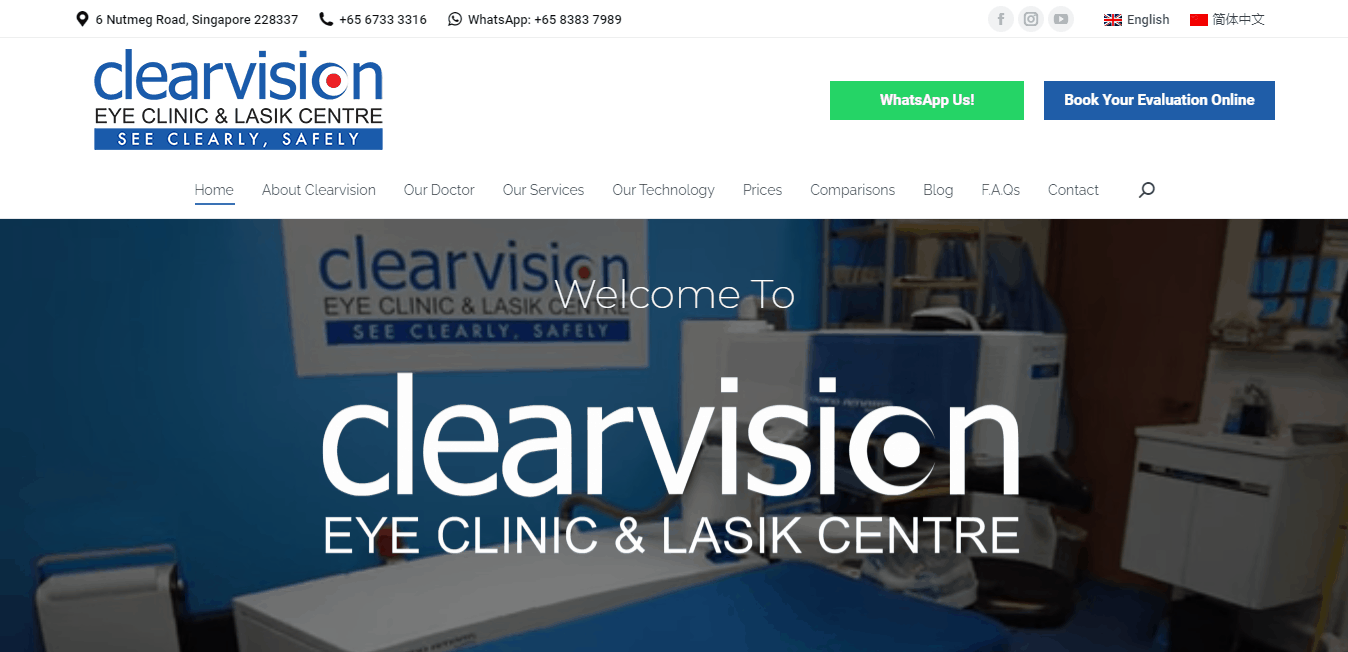 SERVICES

TransPRK, ReLEX SMILE, epiLASIK, eye consultations

WEBSITE

ADDRESS

6 Nutmeg Rd, Singapore 228337

CONTACT DETAILS

+65 6733 3316

OPERATING HOURS

Monday, Wednesday, Thursday: 9:00 AM – 1:00 PM, 2:00 PM – 5:00 PM

Tuesday, Friday: 9:00 AM – 1:00 PM, 2:00 PM – 7:00 PM
Since 2001, Dr Tony Ho of the ClearVision Eye Clinic & LASIK Centre has been helping improve the eyesight of Singaporeans. 
He specializes in flapless and bladeless minimally-invasive laser vision correction procedures. Dr Tony Ho is also active in research as he continues to write books and publications for such treatments.
These flapless and bladeless treatments include ReLEX SMILE and TransPRK. These have been proven to yield the same results as LASIK surgery, but with fewer chances of flap-related side effects and dry eye complications.
So, under Dr Tony Ho's leadership, Clearvision provides all types of eye services, from routine eye consultations to complex treatments. In the end, its main goal is to help its patients see clearly without the need for eyewear and other tools.
But while Dr Tony Ho has impressive skills, expertise, and experience, not the same can be said about his customer service. 
Dr Ho is well-sought after, so he may seem impatient and rushing during consultations. Additionally, its large client network also often means long waiting hours.
Luckily, his clinic has online booking forms for convenient scheduling. Clearvision also extended working hours to cater to more clients every day.
Highlights
Flapless and bladeless treatments like TransPRK and ReLEX SMILE

State-of-the-art equipment for testing and treatment

Relatively late closing hours

Convenient online appointment forms

Active in ophthalmology research and practice
And that's a wrap for our list of the best ophthalmologists in Singapore! As mentioned above, they offer all-around services for adults, kids, and elderly so you'll surely find the right kind of treatment for any eye condition!
If you know of other eye specialist clinics on the island, let us know more about their offered procedures and treatments as we may include them on our picks as well!
However, if you're not quite familiar with eye care centres, you may also see these best eye clinics in Singapore! They offer a full range of eye medical services, flexible costs, and accessible locations!