Everything You Need to Know about Bukit Timah Nature Reserve
Singapore may be an urban metropolis with many fun things to do in the city center, but it's also a nature haven. In this country, you can find many parks and nature reserves worth checking out, and one of them is the Bukit Timah Nature Reserve.
Are you planning to visit this nature reserve but don't know where to start or what to do? There's no need to worry because this article is here to show everything you need to know about Bukit Timah Nature Reserve.
The Basics of Bukit Timah Nature Reserve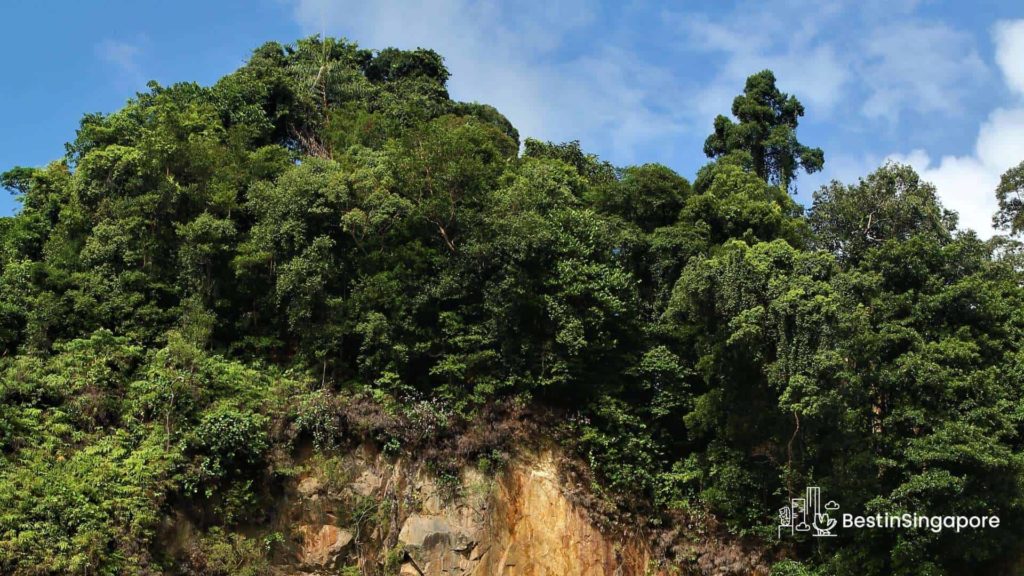 Bukit Timah Nature Reserve is actually one of the oldest parks in Singapore. It can be dated back to 1883 when Nathaniel Cantley, the then superintendent of the Singapore Botanic Gardens, ordered the creation of forests throughout the island.
Because Singapore faced economic pressures for development, many of the country's forests were depleted for timber. However, three reserves were spared for the protection of the local flora and fauna—and one of them was the Bukit Timah Nature Reserve.
Additionally, this nature reserve is now considered an ASEAN Heritage Park. For its propagation and preservation, it's being managed by the National Parks Board.
Location: Hindhede Drive, Singapore 589318
Opening Hours: 7 am to 7 pm (daily)
How do I get to Bukit Timah Nature Reserve?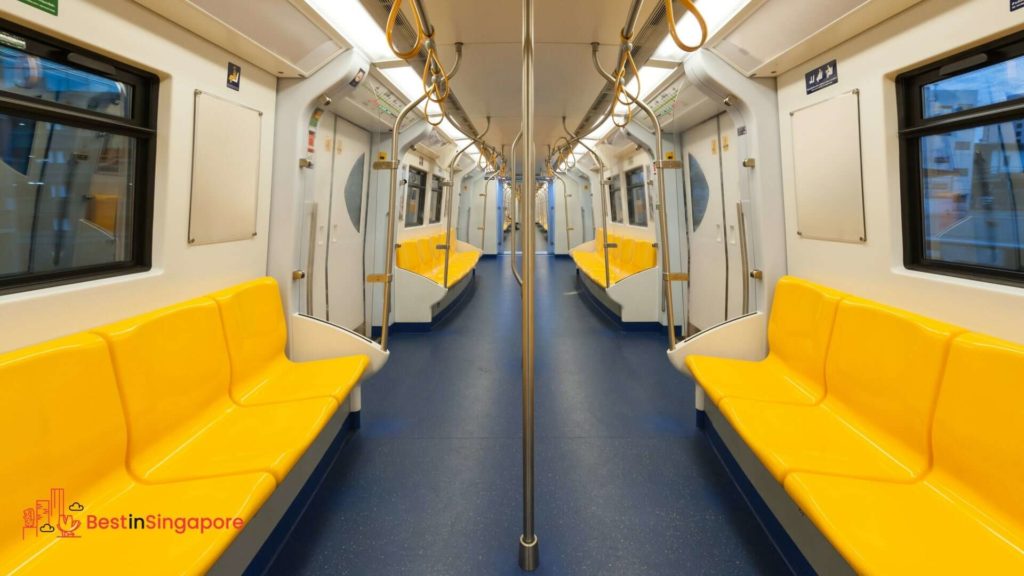 You can get to Bukit Timah Nature Reserve via bus or MRT. If you decide to travel via bus, you can ride bus 67, 75, 170, 171, 184, 852, or 961, then alight at Jalan Anak Bukit Road (bus stop 42109) or Upper Bukit Timah Road (bus stop 42091).
If you ride the MRT, be sure to stop at Beauty World MRT station, then take Exit A. It will take about ten minutes to walk to the reserve's Visitor Center.
Where can I park in Bukit Timah Nature Reserve?
You can also reach Bukit Timah Nature Reserve by driving your own car. There's a car park at the Visitor Center, and it's open from 6 am to 7 pm every day.
If there are no more spots in this lot, you can seek alternative parking at Bukit Timah Shopping Center and Beauty World Shopping Center.
What are the dos and don'ts of Bukit Timah Nature Reserve?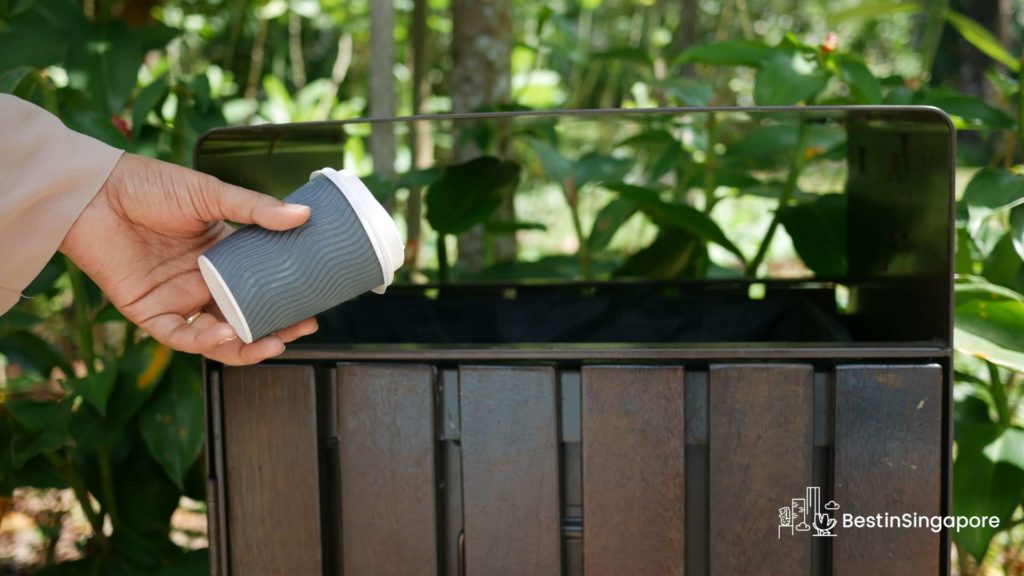 If you're simply a visitor at Bukit Timah Nature Reserve, you need to keep in mind the following dos and don'ts:
Do clean yourself up as you go. Don't litter. Dispose of your garbage properly.
Don't enter the nature reserve and forested areas during stormy weather. This is because the winds might cause the trees and branches to fall.
Do look down and walk away when you're approached by monkeys. Never look into their eyes or bare your teeth because they might take these as signs of aggression and challenge.
Do keep your food and drinks in backpacks or haversacks—never in a plastic bag.
And don't eat when monkeys are around. They'll definitely try to snatch your food away.
Don't bring your pets to this nature reserve.
If you live near the forested areas of the nature reserve, there are additional rules and regulations you need to follow.
Get rid of all household garbage in tightly sealed bins. This is to prevent the monkeys from gaining access.
Make sure that all windows and doors are kept shut to avoid animals from trespassing inside.
Make sure that all food, including prayer offerings, is inside the house.
Don't grow fruit trees, vegetables, or spices in your garden.
Never feed the monkeys.
Don't disturb the monkeys. Refrain from looking them in the eye or baring your teeth at them.
Avoid eating or drinking outdoors, especially when you're in the presence of monkeys.
What parks are encompassed by Bukit Timah Nature Reserve?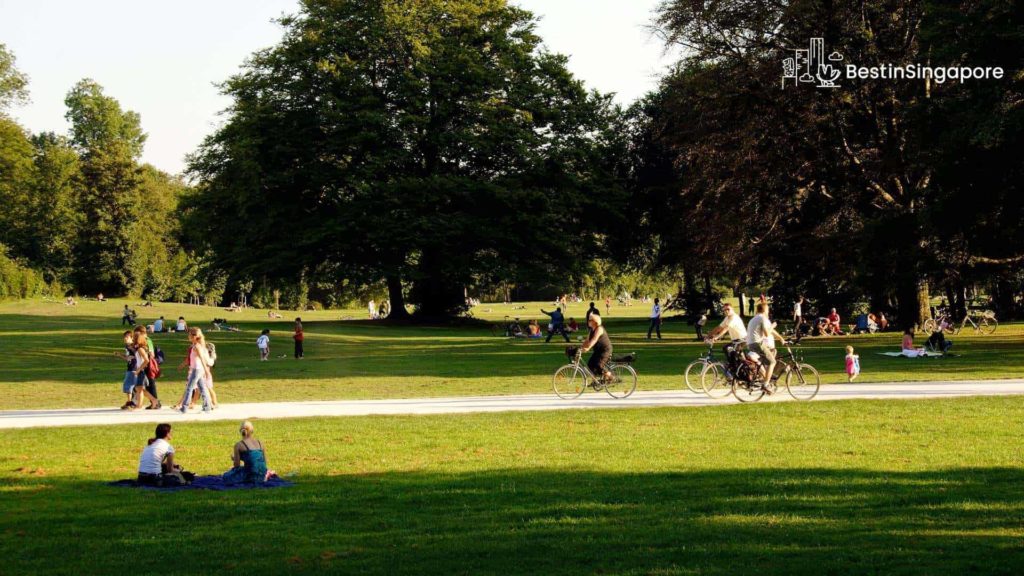 The sprawling green of Bukit Timah Nature Reserve encompasses two parks, namely Hindhede Nature Park and Dairy Farm Nature Park.
These two parks have their own share of landmarks and attractions, such as quarries full of wildlife and playgrounds for children. So you can find several fun things to do with your family here.
Hindhede Nature Park
Named after the Danish civil engineer Jens Hindhede, Hindhede Nature Park opened in 2001, and it was specifically designed for families with young children. So if you're looking for a fun and free family activity, be sure to check out this park.
In particular, this park features two family-friendly sections: the playground and the quarry.
Location: Along Hindhede Drive, Singapore
Opening Hours: 7 am to 7 pm (daily)
Hindhede Nature Park Playground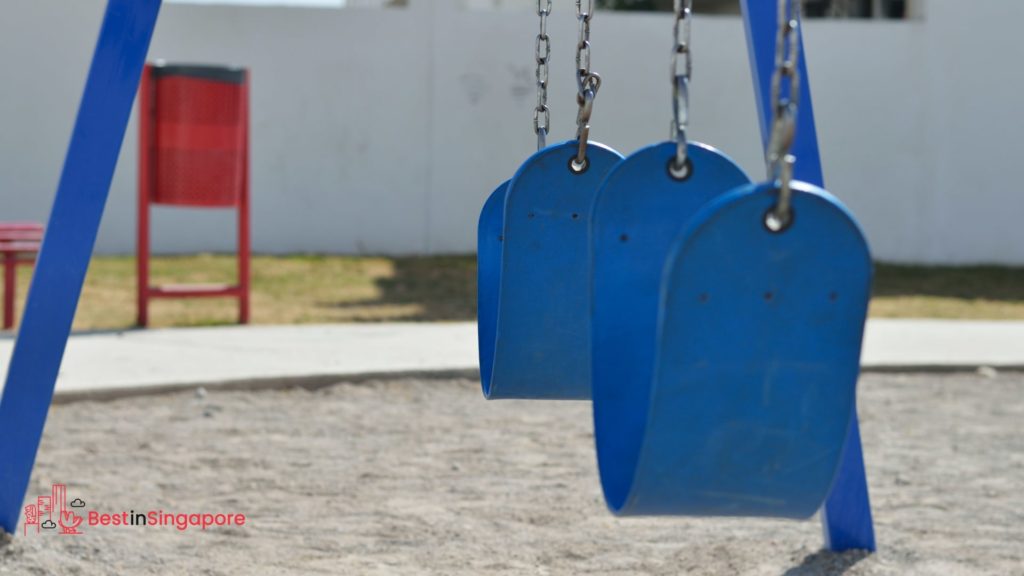 As the name suggests, the Hindhede Nature Park Playground is created for children so that they have a space where they can play around if they don't want to go hiking like their parents and other adults.
The main play area is built on two sand pits, and you can find several climbing nets and a hexagon of swings here. There's also an open lawn with a zipline that ends off abruptly, which is why only kids that can hang on tightly are allowed to play with this.
On the open lawn, there are tables where you can rest and have a relaxing picnic, munching on a few snacks to replenish your energy.
Moreover, the playground has a clearing nearby, and there you can see a set of poles that look like trees. These are perfect for children who enjoy climbing.
Hindhede Quarry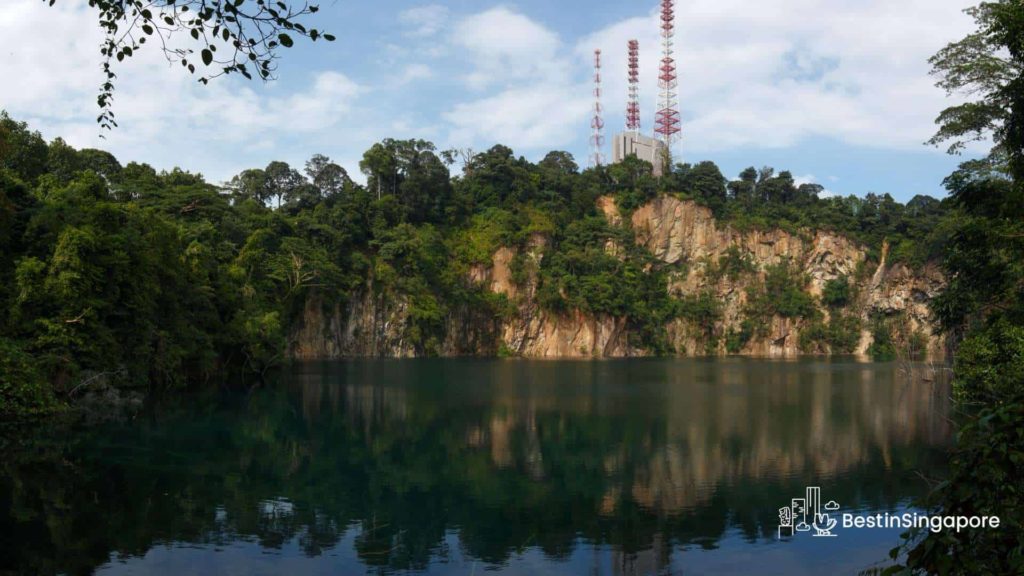 Arguably the highlight of Hindhede Nature Park is the Hindhede Quarry. This quarry used to be the spot for granite mining, which started in the early 1900s and ended in the 1980s.
From the lookout, you can enjoy the view of the crystal clear waters and the open escarpment. Because of this, bird watchers love frequenting this area, snapping photos on their cameras, while children eagerly check out the waters for terrapins and fish.
Dairy Farm Nature Park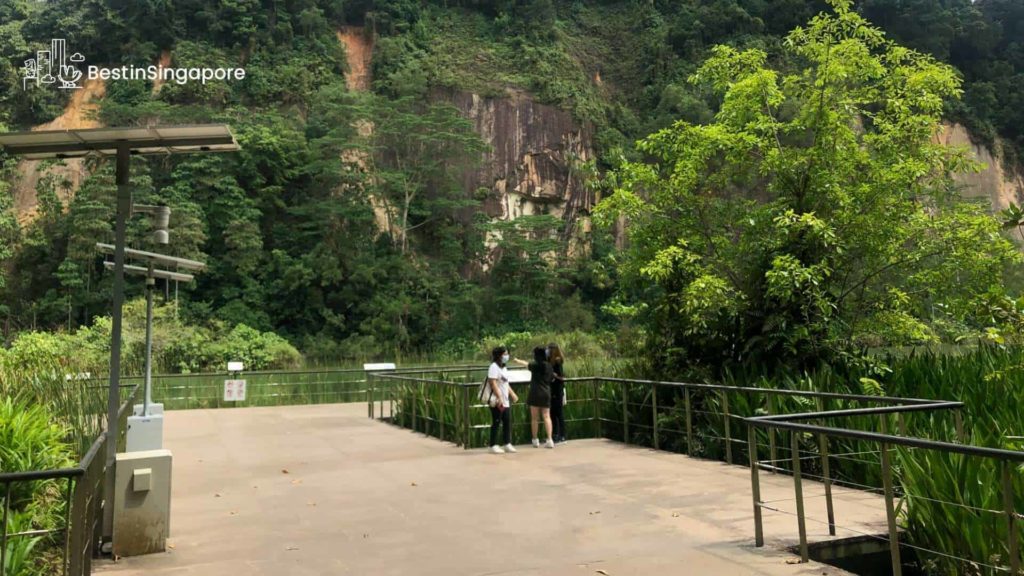 Dairy Farm Nature Park features 75 hectares of rustic environment, perfect for hiking, biking, and other recreational activities.
From the name itself, you've probably guessed that there are cows in this park, but you'll be surprised to discover that you're wrong—at least partly. This park used to be the home of Friesian cows and cattle and was once a milk farm in the 1930s.
However, the cows have been gone since 2009. That said, the name still remains, most likely to honor the park's history.
As of right now, Dairy Farm Nature Park is primarily known for four things: the Wallace Education Center, the Community Nursery, the Singapore Quarry Wetland, and the Dairy Farm Quarry.
Location: 100 Dairy Farm Road, Upper Bukit Timah, Singapore
Opening Hours: 7 am to 7 pm (daily)
Wallace Education Center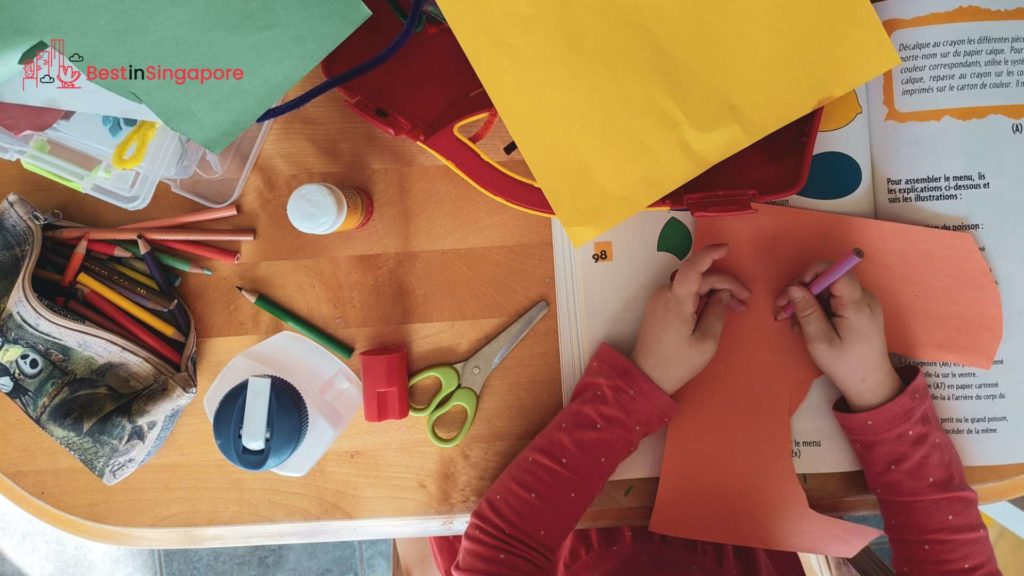 The Wallace Education Center was once a cow shed, but now it's an educational gallery dedicated to the park's biogeography and biodiversity. Here, you can find various interactive exhibits that show insects and other wildlife in the park.
Other elements you can find in this education center include the Citizen Science Lab, 3D models of biodiversity, a trick-eye wall, and themed exhibitions.
There's also a permanent exhibition on Alfred Russel Wallace whom the gallery is named after. Alfred Russel Wallace was a famous English naturalist who arrived in Singapore in 1854 to study the natural history of the Malay Archipelago.
Community Nursery
Are you passionate about fighting climate change and restoring our environment? Then you'll love checking out the community nursery at Dairy Farm Nature Park.
One of the first of its kind in Singapore, the community nursery is where you can volunteer to nurture endangered native plants from the seeds found in the Bukit Timah forests as well as the Central Catchment Nature Reserve.
Planting these plants is part of NParks' efforts to comply with the One Million Trees movement.
Singapore Quarry Wetland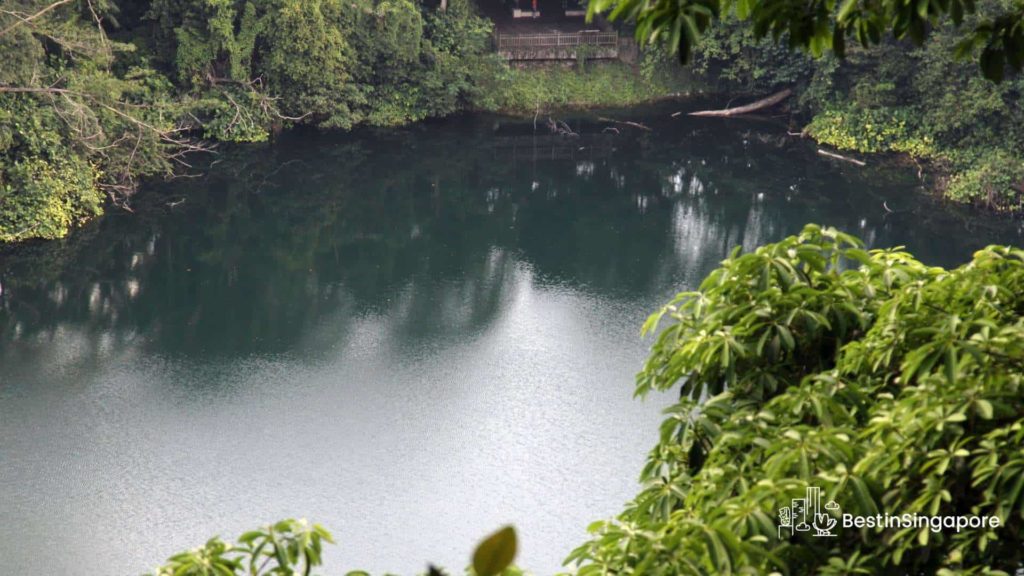 The Singapore Quarry was a working quarry up until the 1980s, and since then, it's been transformed into a wetland that houses several wildlife species.
For example, the waters feature tilapia, koi, and catfish; and birds, such as kingfishers and starling, are frequent visitors of the quarry as well.
This quarry is located near Carpark A of Dairy Farm Nature Park, and it's also less than a kilometer away from this point. As a result, this is the perfect trail to hike if you're traveling with children.
Once you reach the quarry, there's a spacious observation deck where you can view the quarry and the western side of Bukit Timah Hill. The deck also has a shelter where you can rest, hydrate, and breathe in the fresh air.
Dairy Farm Quarry
Dairy Farm Quarry is the less dramatic version of the Singapore Quarry Wetland simply because there's no more water here.
The quarry has been filled in with earth. Only the steep cliffs will give you any indication that it was a working quarry in the past.
That said, Dairy Farm Quarry is still worth checking out. It still features unique flora and fauna that will delight nature lovers, and hiking here will make you appreciate the beauty of our environment.
What hiking trails can you explore in and around Bukit Timah Nature Reserve?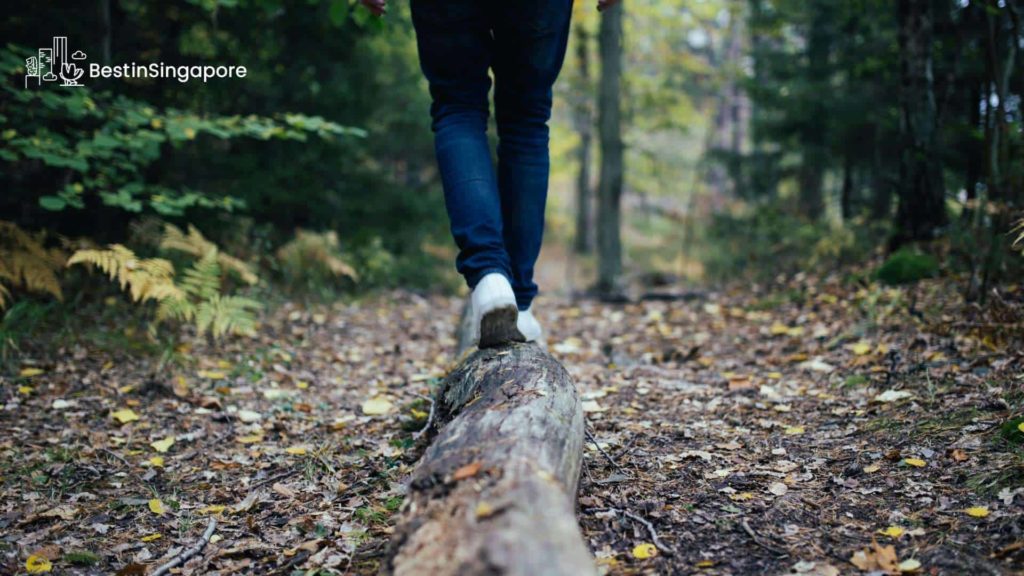 Hiking is one of the best things to do when visiting Bukit Timah Nature Reserve. So if you're interested, be sure to explore the following hiking trails that you can find in and around this nature reserve:
Bukit Timah Hill
Chestnut Nature Park Trails
Kampong Trails
Hindhede Nature Park Trails
Green Corridor
Wallace Trail
Dairy Farm Loop
Zhenghua Nature Park Trails
MacRitchie Reservoir Nature Park
Bukit Timah Hill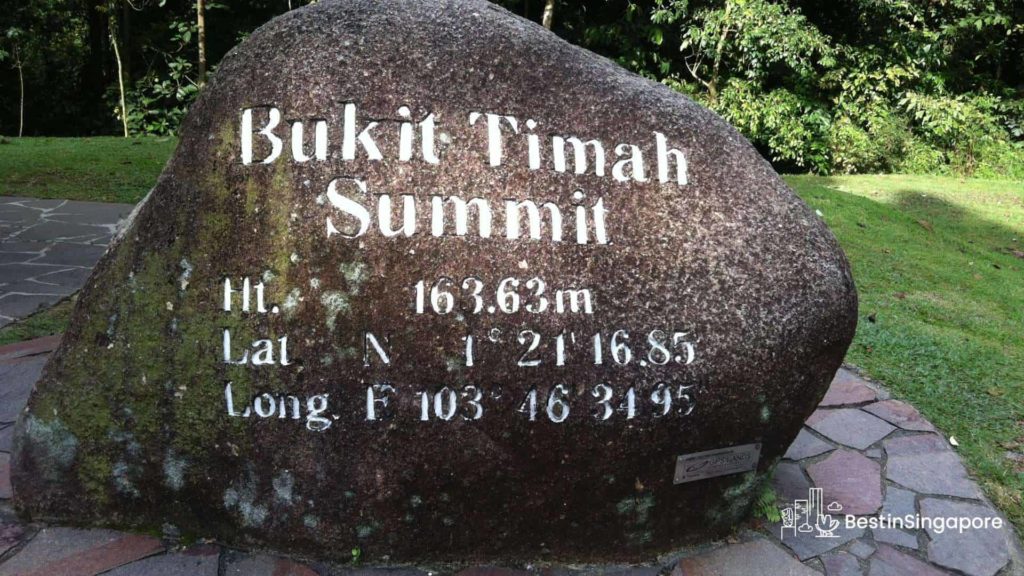 Bukit Timah Hill is located in the heart and center of Bukit Timah Nature Reserve, and it's one that you definitely don't want to miss during your visit. This hill stands at an altitude of 163.63 meters above sea level, making it the country's highest natural peak.
Since this hill is the reserve's main attraction, reaching the summit is included in the hiking trails. To be more specific, you can find two hiking trails in this reserve.
The first is the Red Trail, which is the most direct route. It's 1.3 km in length and takes about 30 to 45 minutes to reach the summit from the Visitor Center.
Somewhere along the Red Trail, you can find the start of the second trail—the South View Path and Taban Loop—branching off to the right.
This one is 1.8 km long and moderate in terms of difficulty. You'll encounter tree roots and a steep descent.
Ironically enough, you won't be able to enjoy stunning views of Singapore at the Bukit Timah Hill summit. That said, during the journey, you'll come across the local flora and fauna, which is enough reason to hike and explore.
Wallace Trail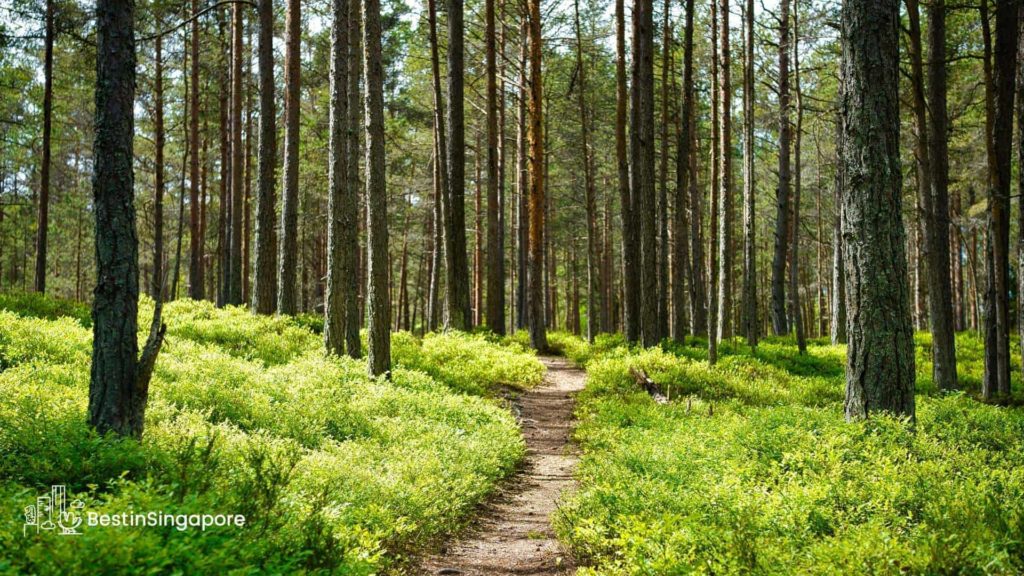 The Wallace Trail is located in Dairy Farm Nature Park. Specifically, it's near the Wallace Education Center.
This trail was constructed in 2009 and extended in 2020, so as of now, it's about 2.2 km long.
Along this trail, you can find several signboards that describe all flora and fauna in the nature park.
Dairy Farm Loop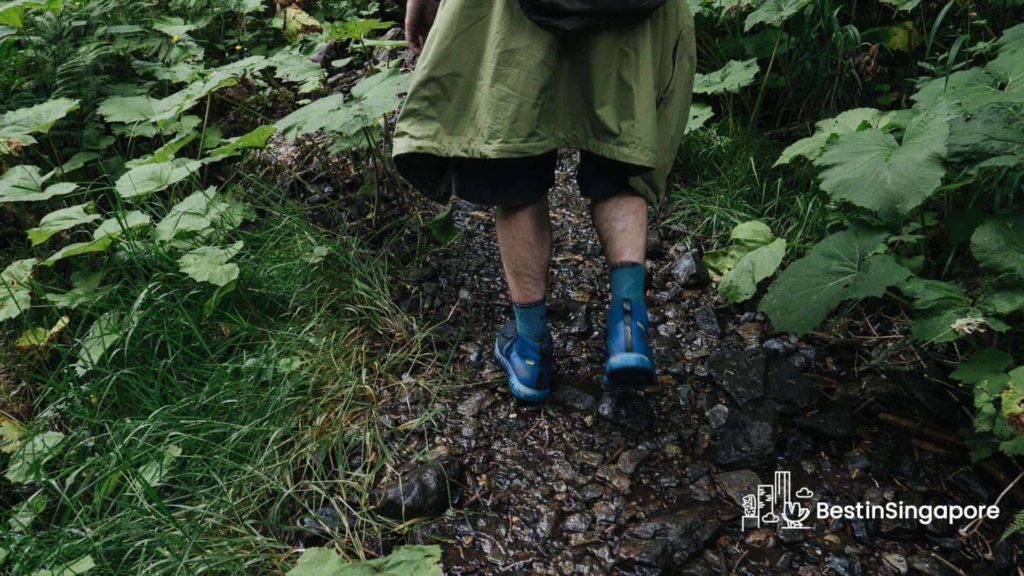 Another trail that you can find in Dairy Farm Nature Park, the Dairy Farm Loop is an alternative route that you can take to reach the Bukit Timah Hill summit. This trail, in particular, is perfect for those who want to get away from the crowds.
The start is near the park's Carpark B, then you make your way to Dairy Farm Hut. There, you can choose one of two routes that will cut through the Bukit Timah Nature Reserve foothills and take you to the summit.
The route is considered a difficult one, making it ideal for experienced hikers or those who are willing to take a challenge.
Hindhede Nature Park Trails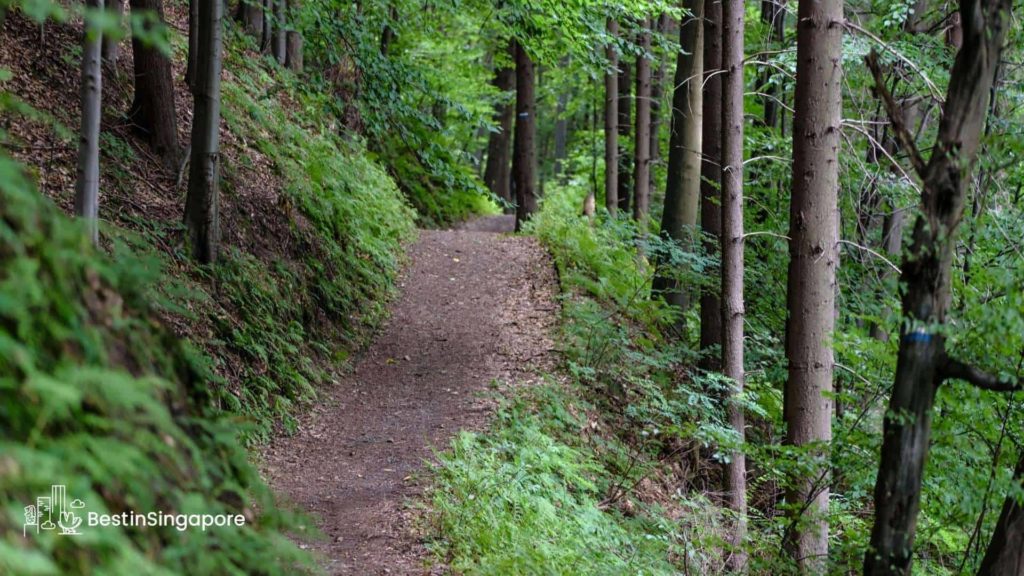 Hiking on difficult trails is all well and good if you're experienced, but what if you're traveling with your little kids? How are you going to motivate them to hike when the trails you've chosen are steep and winding?
Luckily, you don't have to worry too much because the trails at Hindhede Nature Park are very kid-friendly. The routes are easy to follow, and there are well-defined footpaths, so your little ones won't have a hard time following through.
Plus, the views here are gorgeous, and there are many animals and plants to spot. There's also the playground and the quarry to check out.
Long story short, there are many things to see and do at Hindhede Nature Park, so hiking here will be a fun thing to do for the whole family.
Rail Corridor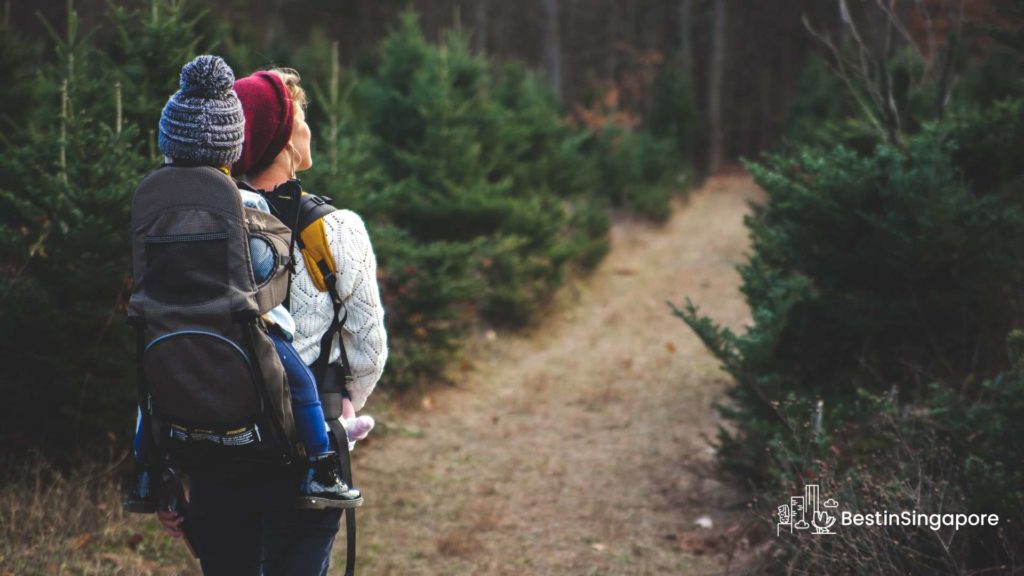 Also known as the Green Corridor, the Rail Corridor was once a railway track that's now transformed into a nature trail.
It's become a popular spot in recent years, especially for trekkers, hikers, and mountain bikers. It's also an Instagram-worthy place, so photographers come here to take fantastic railway photos.
The Rail Corridor stretches from Tanjong Pagar Railway Station all the way to Woodlands Checkpoint. In other words, it's roughly a 24 km-hike, making it perfect for people craving a long walk.
Chestnut Nature Park Trails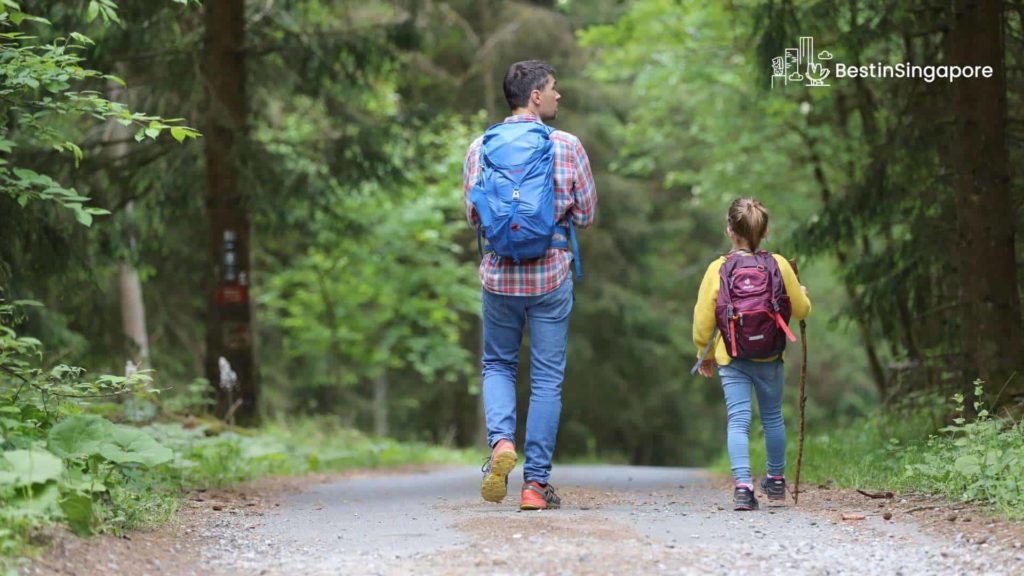 Are you looking for more trails? Then why don't you check out the parks near Bukit Timah Nature Reserve—starting with Chestnut Nature Park?
Chestnut Nature Park is considered the green buffer for the Central Catchment Nature Reserve. It's also home to many threatened species all over the world, such as the Straw-Headed Bulbul and the Brown-Chested Jungle Flycatcher.
There are three trails that you can hike here: one in the southern part and two northern. The southern trail is 2.1 km long, and it features granite boulders and lalang plants that can grow as tall as humans.
Meanwhile, the two northern trails are 1.5 km and 2 km long, respectively. The shorter one takes you to several beautiful bridges and streams—perfect if you want to immerse yourself in the serenity of nature.
On the other hand, the 2 km trail leads you to Chestnut Bike Park, and if you continue on, it can take you to Zhenghua Nature Park.
Zhenghua Nature Park Trails
Zhenghua Nature Park is another park that you can find near Bukit Timah Nature Reserve, and just like Chestnut Nature Park, this place is full of trails worth checking out.
Hiking in this park feels like walking through a jungle, so keep that in mind if you're considering coming here. The Belukar Loop is 2.5 km long, and it features rugged terrain and a densely forested area.
That said, this route is still worth it. You'll be deep within the greenery, seeing all sorts of trees, birds, and other species.
Kampong Trail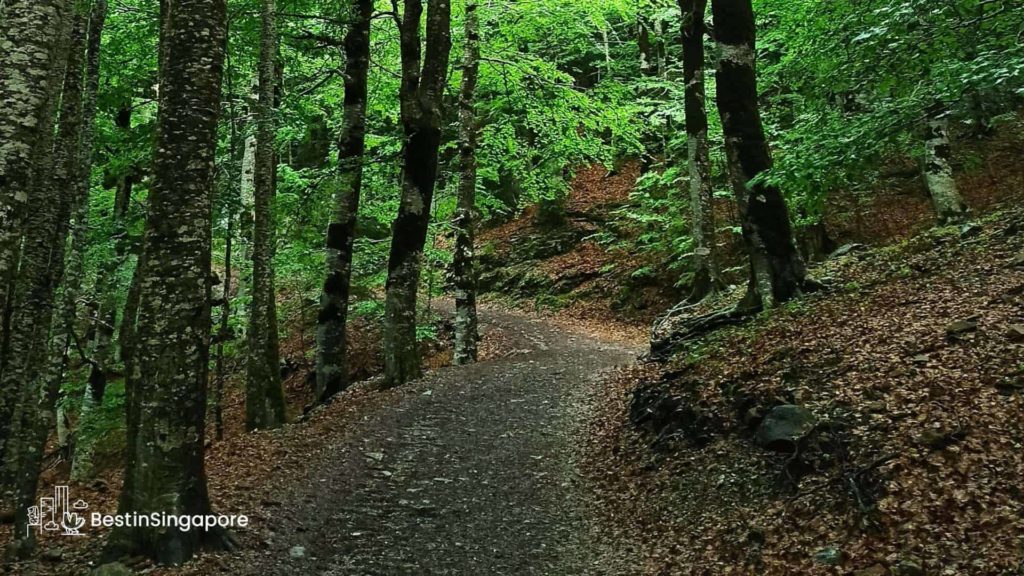 Are you up for a long hike? Then the Kampong Trail is the one for you.
Kampong Trail is comprised of several smaller trails, and it can take you from the foothills of Bukit Timah Nature Reserve to Chestnut Nature Park—and even all the way to MacRitchie Reservoir if you dare.
If you do decide to go all the way to MacRitchie, it will be a total of 16.5 km.
But there's no pressure to complete the entire trail. You can stop whenever you feel tired and go back to the reserve.
FAQs about Bukit Timah Nature Reserve