15 Best T-Shirt Printing Services in Singapore
For those planning a reunion, sports activity, team building session, or other gatherings where guests wear matching apparel, T-shirt printing is the go-to service.
Luckily, today's post reviews the best Singapore T-shirt printer options, including cheap shirt printing and custom printing services.
How much does T-shirt printing in Singapore cost?
It's important to note that for some printing processes, the final quote will depend on the complexity of the design and the quantity of the order.
We recommend asking for a free quote first so you're on the same page as the T-shirt printing shop. But here's a table of average costs for some commonly used printing processes to guide you.
| T-SHIRT PRINTING PROCESS | AVERAGE COST |
| --- | --- |
| Silkscreen | S$7 per piece (minimum of 30 pieces) |
| Embroidery | S$9 per piece (no bigger than 3 inches) |
| Dye sublimation | S$11 per piece (minimum of 50 pieces) |
| Digital heat transfer | S$10 per piece (minimum of 30 pieces) |
| Direct-to-garment | S$12 per piece (no minimum order) |
The Best T-Shirt Printing in Singapore
To give you only the top T-shirt printing services in the city, we reviewed the ones in this listicle using the following criteria:
1. JustPrint
Customised T-Shirt Printing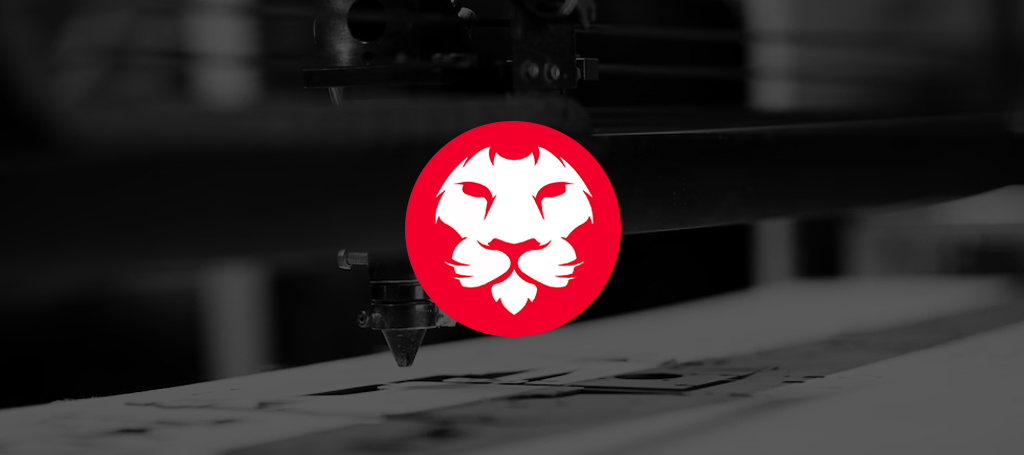 A glance at Just Print's impressive portfolio of clients can give you an idea of how in demand its T-shirt printing services are. And it's one of the few companies that does direct-to-film printing too.
The shop provides a sample print to customers to suit their specifications. And this is important with DTF printing, as it can accommodate more complex colours and designs.
Turnaround time is just around two weeks for orders not exceeding 500 pieces. But while we know printing shops rarely open on a Sunday, it's disappointing that operating hours are limited to weekdays only.
Customer Reviews
Excellent service
"Friendly people, excellent service, love! Thank you so much for the good-quality prints. Very patient with my requests." – Jeremy Yang
Very fast and speedy response
"Very fast and speedy response. The special delivery to the office was a bonus. Good quality tee shirts." – Jessica Wang
2. OrangeBox
Customised T-Shirt Printing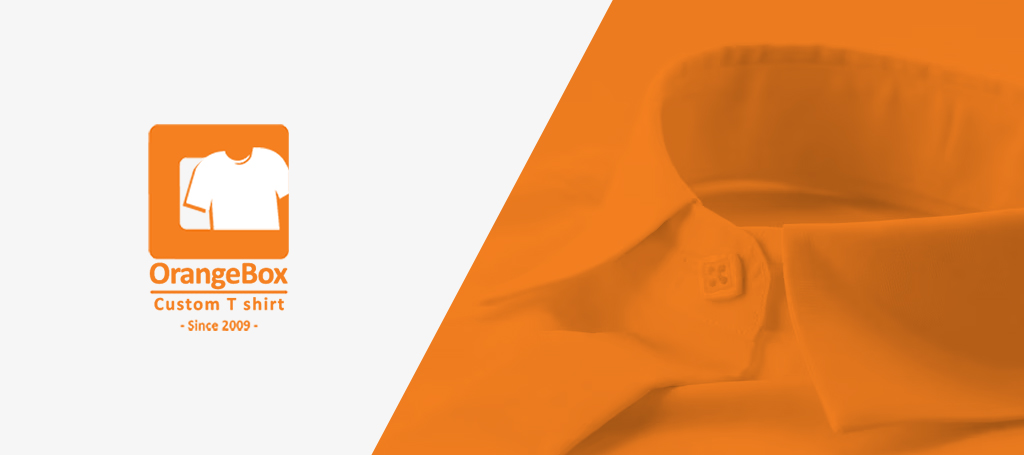 OrangeBox offers a good variety of T-shirt printing processes that customers can ask for just five pieces of made-to-order designs via dye sublimation! The company's claim is that no job is too big or small for its staff.
We like that the shop carries trusted T-shirt brands like Dri-Fit, Gildan, Under Armour, Adidas, and others. It does free island-wide delivery too.
There's also a free shirt-designing tool online to help clients, which is pretty convenient. However, you can't just do walk-ins at OrangeBox, as services and sample viewing are strictly by appointment only.
Customer Reviews
Able to do a rush order even for a small quantity
"Worked with them for a custom embroidered t-shirt. Great service and follow-up!
They were able to do a rush order even for my small quantity with no drop in quality!" – Randell Siow
Very fast and professional
"Very fast and professional. Quality products, and are very accommodating. Highly recommend!" – Kai Win Yip
3. Imprint
Customised T-Shirt Printing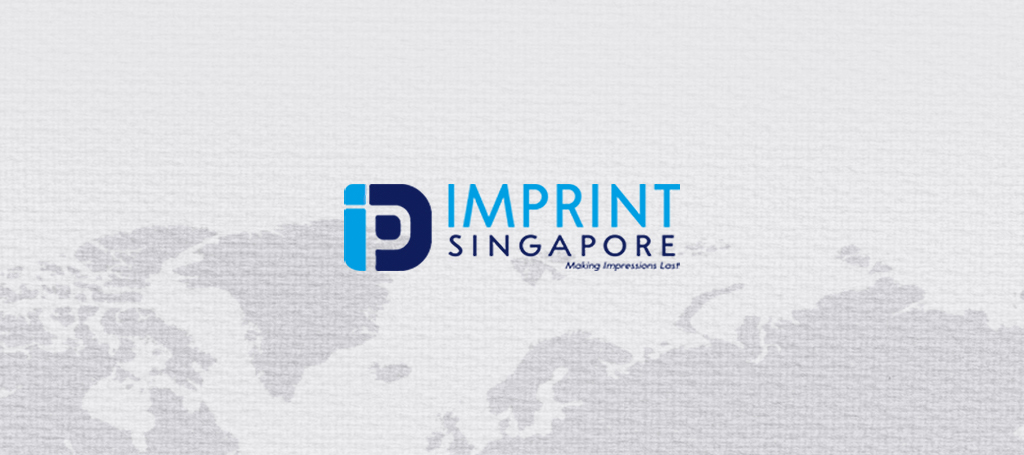 Imprint's photo gallery is filled to the rafters with school and corporate T-shirt printing clients. But it has also served an impressive clientele made up of Singapore Airlines, GoPro, GPay, and other notable companies and institutions.
It's been around for over a decade and has expanded to accommodate more printing methods. What's even more impressive is its live printing service meant for team-building activities, charity events, and company functions.
However, we think Imprint could introduce more handy resources online. For starters, a design tool for convenient customisation options would be nice.
Customer Reviews
Will recommend to anyone looking for T-shirt printing services
"I've been working with Willie for a few years now, and it's been an incredible experience. Willie has been an excellent contact throughout the process, from material selection to designing advice. I will definitely recommend his services to anyone in the future looking for t-shirt printing services. Looking forward to many more collaborations in the future!" – Izwan Azhar
Very helpful, friendly, and efficient
"I've ordered shirts 2x from Huihan this year. He's very helpful, friendly & efficient & he made the whole ordering process easy & very pleasant. The material of the t-shirts is of good quality & prices very reasonable!! Thumbs up for the superb services!" – Hedy Ling
4. Provision Print
T-Shirt Printing That's Cheap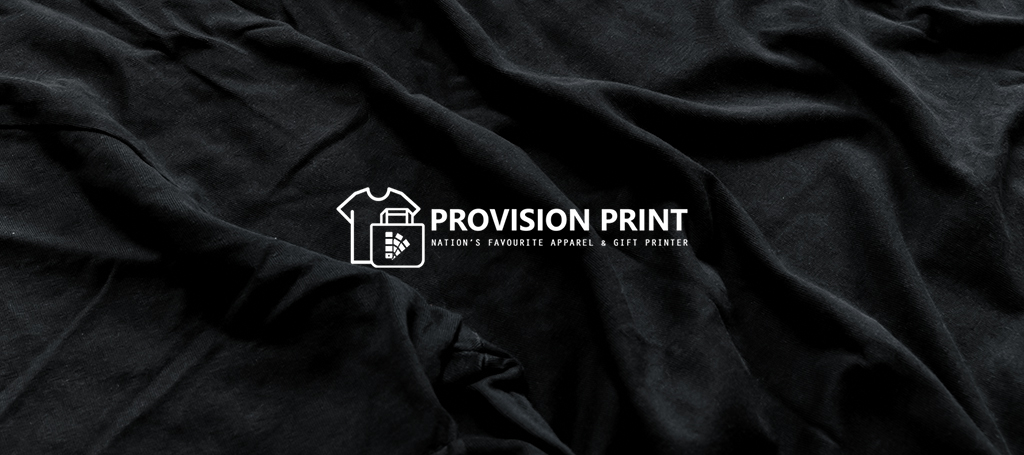 Provision Print has one of the lowest-priced custom T-shirt rates in Singapore. One piece goes for just S$6 for every thousand silkscreened pieces (using one common-coloured print design).
Of course, the higher the quantity, the cheaper the price will be. But the shop only requires a minimum quantity of ten pieces if you don't really have bulk printing needs.
There's also free local delivery and accommodation for rush jobs at Provision Print. We think the only thing lacking is a custom design tool to make orders easier and more convenient.
Customer Reviews
Able to provide quality shirts at lowest rates in the market
"Really convenient service & provision was able to provide me quality shirts at lowest rates in the market! They also deliver right to my doorstep; highly recommend!" – Fiona Ng
Replies were fast and clear
"Replies on WhatsApp were really fast and clear, and Andy was very nice and understanding. Would definitely order here the next time I need some printing done!" – Janell Wee
5. Shirtual
Customised T-Shirt Printing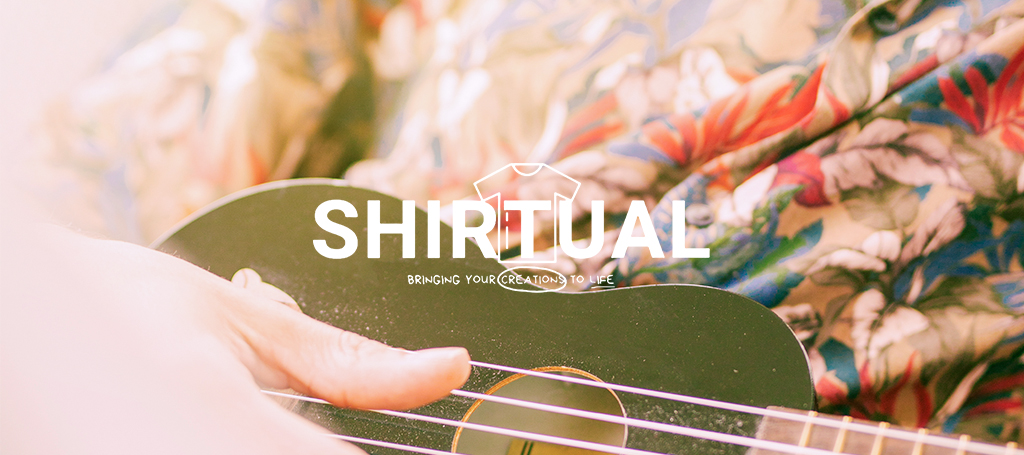 To focus on their marketing and sales, Shirtual offers brand owners a Shirtual Merchandise Service. This comes with a good range of printing processes that also include 3M reflective paint, towel and rubber print, and even glow-in-the-dark print!
It's not surprising that Shirtual's clients are mostly trendy young people (thanks to premium oversized tees and live customisation). But there are also other kinds of apparel to cater to other needs and tastes.
The downside is that everything is strictly on an appointment basis, from the free consultation to viewing sample apparel. And Shirtual's minimum order quantity is 40 pieces, as it caters mostly to entrepreneurs.
Customer Reviews
Very amazed with the quality
"Finding clothing wear could come in all ways of focus on what you're looking for, price, quality etc. Received this top & when I first unbox, I was very amazed at the quality!" – Hazellynn Ching
Everyone likes it
"Thanks for the wonderful job, everyone likes it and even other CCAs said it was damn nice." – "Sean"
6. T-Shirt Guys
T-Shirt Printing with No Minimum Order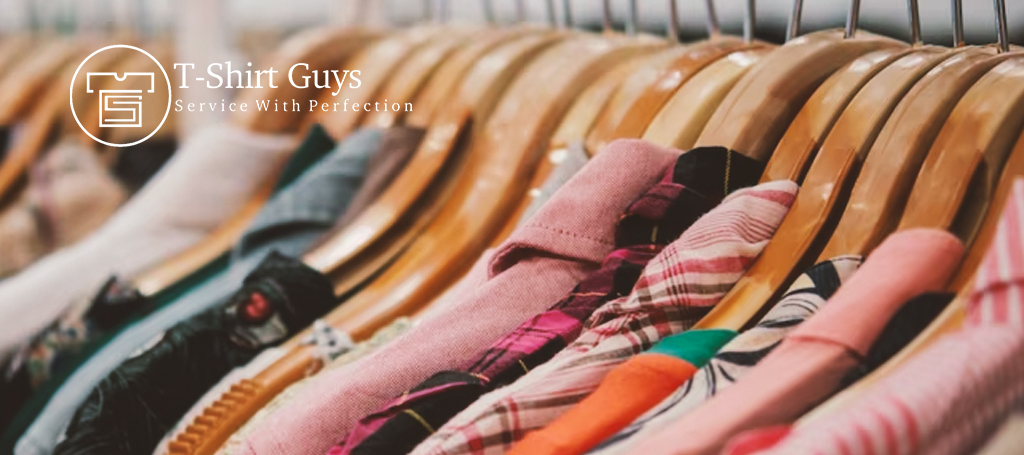 Whereas most T-shirt printing companies focus mainly on corporate or class shirt orders, T-Shirt Guys can accommodate low-volume orders. It even advertises its digital heat transfer method for those who want an individual or couple T-shirts.
The shop has one of the biggest catalogues of apparel and brand names we've seen thus far. Dri-Fit and Gildan shirts make up most of its garment lists, so you know you're getting good-quality clothing.
And we love that it does free delivery with every order!
The downside is that T-Shirt Guys is only open on weekdays. And forget about going there during your lunch hour, as the shop doesn't accommodate clients between 12:30 PM and 1:30 PM.
Customer Reviews
Happy with the order
"Response was prompt. Happy with the Mask ordered and can't wait to repeat order again." – Maizah Salleh
Wonderful service, updated on schedule
"Great price match with great service. Did comparisons and I must say, their quotation must be one of the cheapest around. Some other printers, not to mention names, easily quote 3 times their prices. That makes it really value for money. And the best is when the job is done, they offer free delivery! Wow, I'm impressed. Wonderful service, keep updated on the schedule and job done right on time. Highly recommended!" – Eric TKL
7. Meow Print
Customised T-Shirt Printing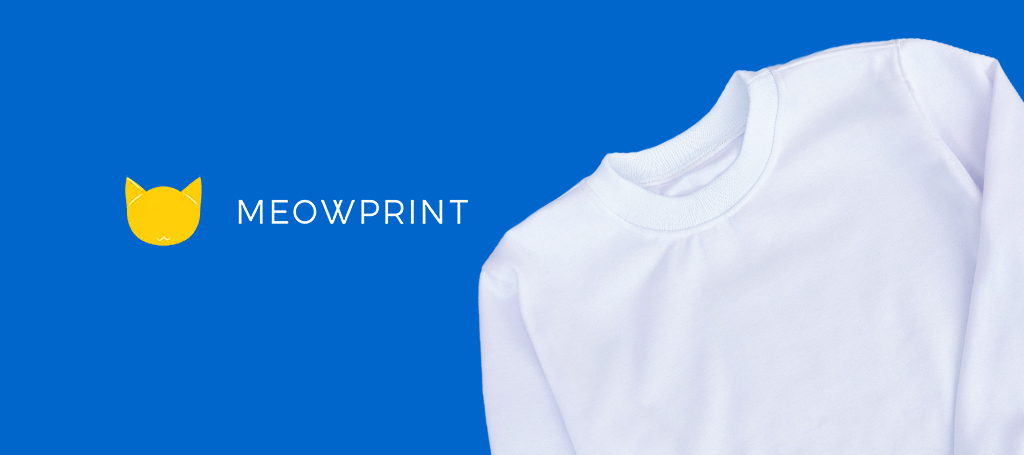 Meow Print's rates reflect national averages, so it's great for those who need customised apparel on a budget. The minimum quantity is 50 pieces, though the shop has been known to adjust rates for bigger quantities.
We appreciate its quick turnaround time too. The average lead time is between five and seven days for ready-stock items.
And we love its wide range of products and T-shirt supplies that include Dri-Fit, Gildan, CrossRunner, and American Apparel brands. It's a bit of a bummer that the shop is closed on weekends though.
Customer Reviews
Very responsive, helpful, and patient
"Meow Print is very responsive, helpful & patience when rendering me with advise & help for the customising of Polo-Tee. Giving a cut sample is definitely a plus as I can have a good idea of the quality of goods I'll be receiving." – Tiffy Lau
Fast and efficient service
"Fast and efficient service. We will definitely purchase future orders again. Print out was perfect too. Overall we are satisfied with the purchase and service. Thank you!" – Basque Kitchen
8. Butter Prints
Corporate T-Shirt Printing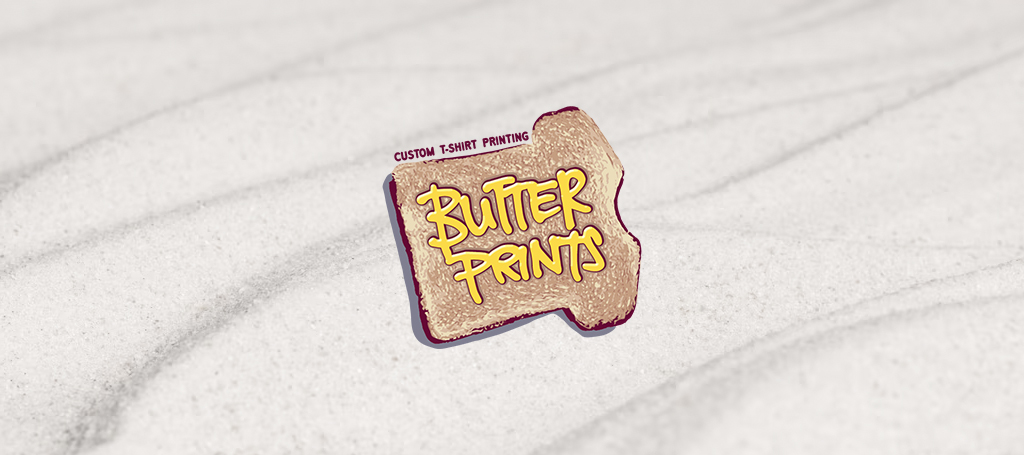 If you're in need of corporate T-shirt printing in Singapore, Butter Prints could fill the bill. It accepts virtual design proposals for full customisation projects with an average lead time of 10 working days.
It's got a great product catalogue with a wide range of shirts, including in-house premium cotton shirts, Dri-Fit, Gildan, and even polo tees. Local customisations use silkscreen, embroidery, direct-to-garment, and other methods.
Unfortunately, it doesn't have an online customisation page like other T-shirt printers do. And Butter Prints is closed on weekends.
Customer Reviews
Excellent quality on the printing
"Customised our company tote bag with a very short notice given to Butter Prints, with a surprise they did it within 3 days with excellent quality on the printing and good grade canvas tote bag. Joey is super friendly and efficient. Highly recommend anyone that is looking for good service, good quality and receive your product fast n efficient." – Joanne Warren
Material and quality of the shirt is astounding
"Great seller. I really had an enjoyable experience getting my shirts printed at butter print. The material and quality of the shirt are astounding and my teammates were all very happy with the product. Butter prints was very accommodating and I highly recommend butter prints to anyone who wants to get shirts printed. Thank you butter prints." – Kai Yang Ong
9. Luminous Printing
Customised T-Shirt Printing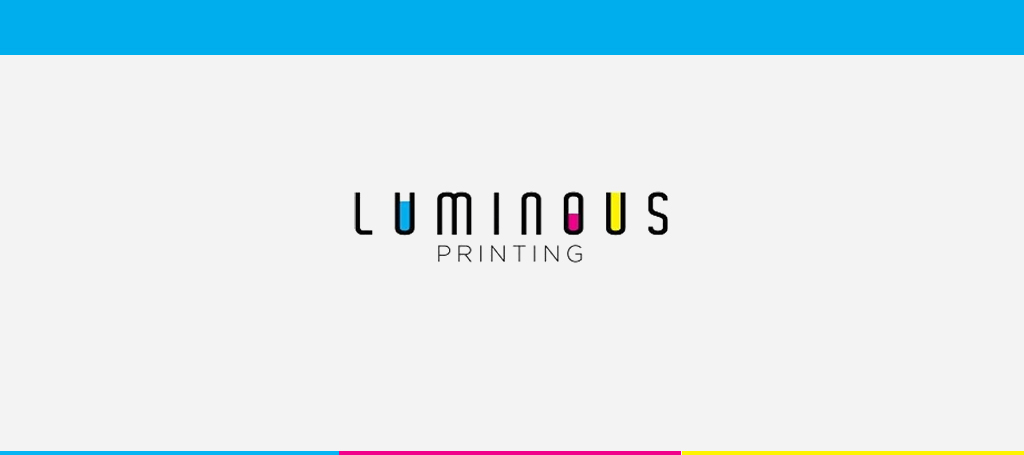 Want instant brand recognition just by putting a shirt on? Luminous Printing has considerable experience in custom-made apparel since 2012, so it could help you out.
It specialises in corporate gifts but has enjoyed a steady clientele for its T-shirt printing methods. There's a good variety to suit different needs and budgets: silkscreen, embroidery, DTG, dye sublimation, and more.
The lead time is quite brisk at six to eight working days. Rush orders could be accommodated (completed within three business days), but supplies are subject to availability.
It's good to note that custom-made apparel has a minimum 50-piece requirement, though low-quantity orders are possible with ready stock.
Customer Reviews
Quality is good from printing T-shirt designs to embroidered hoodies
"Luminous Printing is one of the best printing shops in SG! Always feels great to work with them. Quality is good from printing t-shirt designs to embroidered hoodies. They work fantastically! Wyrenn is also accommodating and knows well his craft. He is super fast to deal with. Service is highly recommended! Thank you, Luminous Printing!" – Michelita Sorvida
Great experience from start to finish
"I had a great experience from start to finish. The person in charge is very polite and replied politely to all my many queries. I ordered silkscreen 180gsm cotton t-shirts and they came in good condition. The printing quality was great and the material was good too. Highly recommended!" – P Indira
10. MonsterPrints
T-Shirt Printing That's Cheap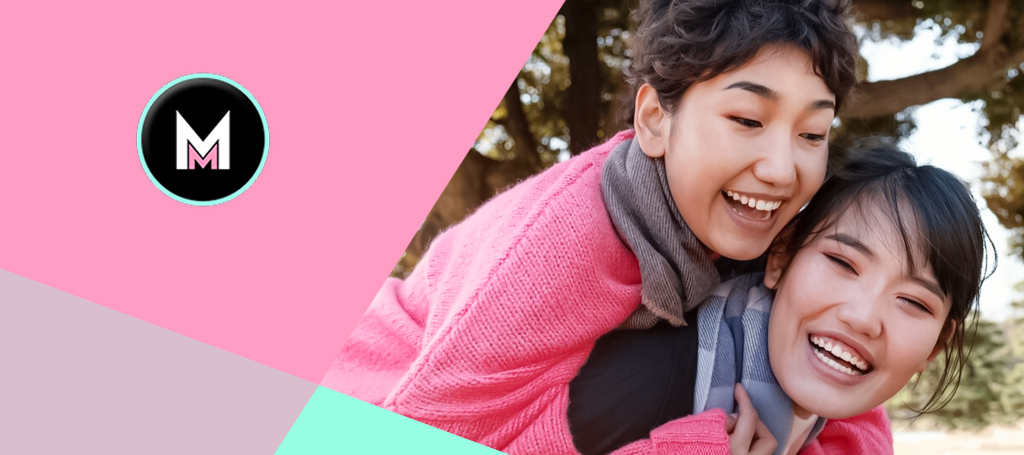 On a budget but need great customisation options for shirts and other accessories? MonsterPrints offers great promos that give some of the lowest rates with no size or colour print limit.
Its customisation options can be done on shirts, singlets, uniforms, jerseys, and even tote bags and other accessories. Its current promo rates include custom collar and sleeve tipping for polo shirts—at just S$13.50 per piece for a minimum of 50 pieces.
Please note that these are seasonal promos and are subject to change. But for orders of 20 pieces and more, MonsterPrints will provide free delivery.
Customer Reviews
Excellent product quality
"Excellent customer service, excellent quality of the product. Will definitely go back to MonsterPrints when I need more printing! Wonderful experience." – Jaywhy Lim
Prices are among the cheapest in Singapore
"The entire process from sending in the design, to ordering and eventually collecting it is quick and fuss-free. Not to mention their prices are among the cheapest in Singapore! It was Super easy to coordinate with Monster Prints because they are so responsive. Really enjoyed dealing with them." – Yasmin Ong
11. Cottony
Same-Day T-Shirt Printing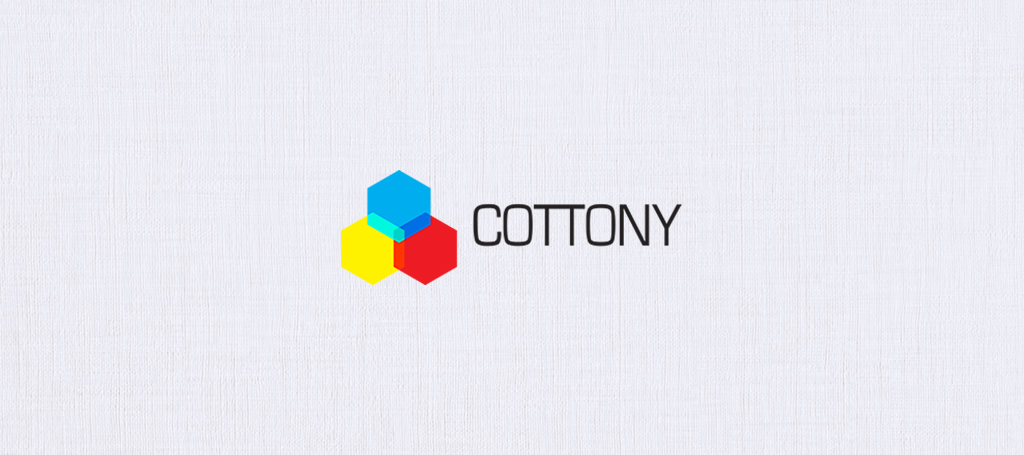 Cottony is a rare T-shirt printer service that does same-day printing services. It's also got one of the fastest turnaround times we've seen so far at just one to six working days.
Its catalogue of products carries premium brands like Gildan, American Apparel, North Harbour, and more. Aside from shirts, there are tank tops, sweatshirts, hoodies, and even tote bags ready for customisation.
What's even better is that there are no minimum orders or colour restrictions!
However, it's to be expected that same-day or rush orders can get quite pricey, with some direct-to-garment options at around S$35.
Customer Reviews
Overall great service
"Definitely good quality in printing shirt. My designs were printed up to my expectations! I will surely get their services again. Their website for doing the shirt is simple and easy. I do not need to follow up as they set the target date of receiving it. Overall great service." – Mary Ellen
Web editing tool is easy to use
"Good quality material. I customised t-shirts for my kids' parties. Their web editing tool is easy to use. Overall a pleasant experience. Thanks, Cottony!" – Joey Tan
12. Ministry of Print
Corporate T-Shirt Printing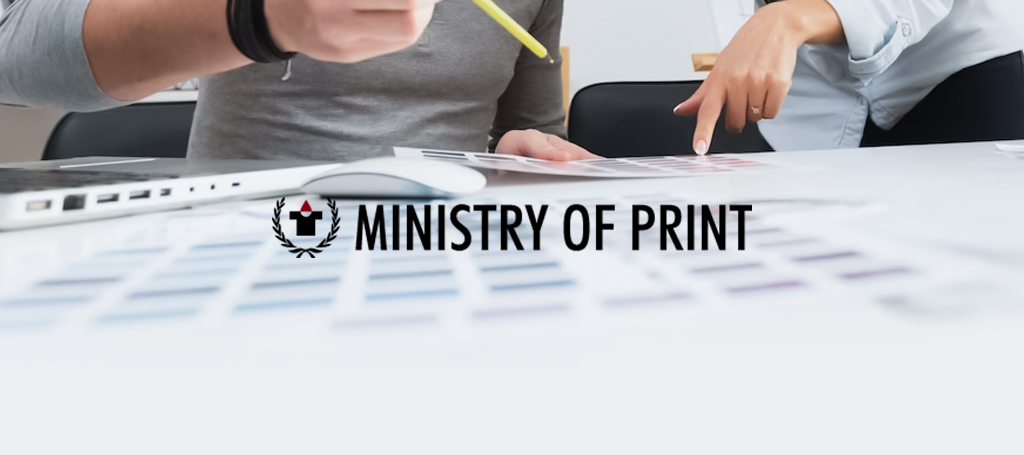 Ministry of Print sounds authoritative, and it does have a decade's worth of gift printing experience to back it up. Clients rave about its fast turnaround time of just five to seven working days.
But please note that the shop is closed on weekends and doesn't accommodate clients during their lunch hour.
The company offers a good range of printing methods, including silkscreen, embroidery, heat transfer, dye sublimation, and direct-to-garment printing.
Ministry of Print has also collaborated with PartyInkers for live event printing activities. Notable clients like Google, Facebook, and Swatch have tried this service.
Customer Reviews
Even better than the finalised artwork
"Cindy and Tim were very helpful and fast in their responses. The prints on the personalized pens were really good and were even better than the finalized artwork. I liked that they sent photos of the sample pens 1st even after the finalization of the artwork before they commenced bulk printing. Pens were delivered really fast and adhered to the promised 5-7 working days lead time! Well done!" – Christie Pang
Able to facilitate last-minute orders
"Tim was very helpful in ensuring the end result looks great. Even when I had last-minute orders, they were able to facilitate them. The artwork and quality are definitely awesome. Highly recommended." – Zan J
13. Printcious
T-Shirt Printing with No Minimum Order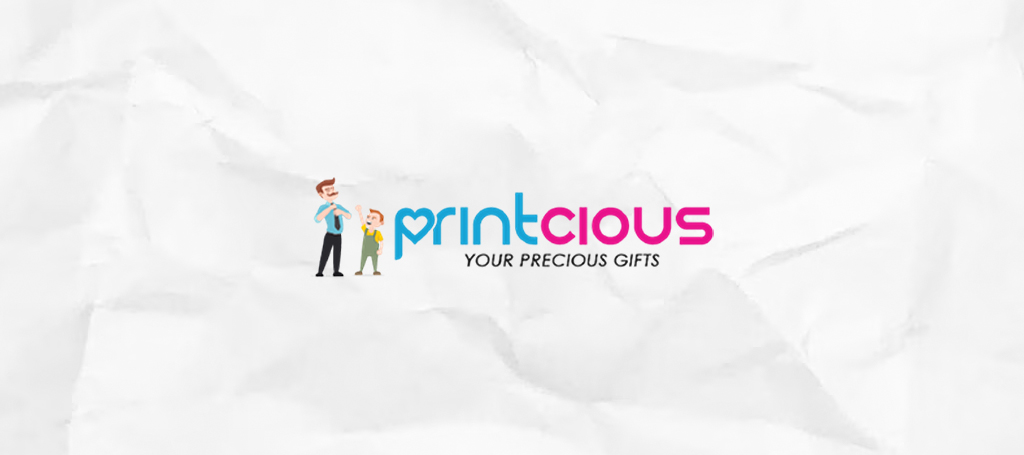 Printcious provides the perfect solution for those who like doing their shopping online—even for custom T-shirt printing. This allows highly personalised gifts for anyone, from kids to adults.
This also means you can order just one shirt if you don't need multiple ones. But for those who do, Printcious has a special service for bulk orders of more than 30 pieces.
But because it's an e-commerce store, you can't check out garments or apparel in person. And that means you can't pay with cash either, which might not sit well for those who haven't gone cashless yet.
Customer Reviews
Give your partner a commemorative gift via Printcious
"If you want to give your partner a commemorative gift, you can go to the Printcious website to DIY your favourite photos and print them on puzzles and clothes to give to your favourite partner." – Osaka Oyuro
Added to my CNY mood
"Thank you Printcious for the nice T-shirt & comfy throw pillow with CNY design to add on my CNY mood." – Chris Chan
14. TJG Print
T-Shirt Printing in with No Minimum Order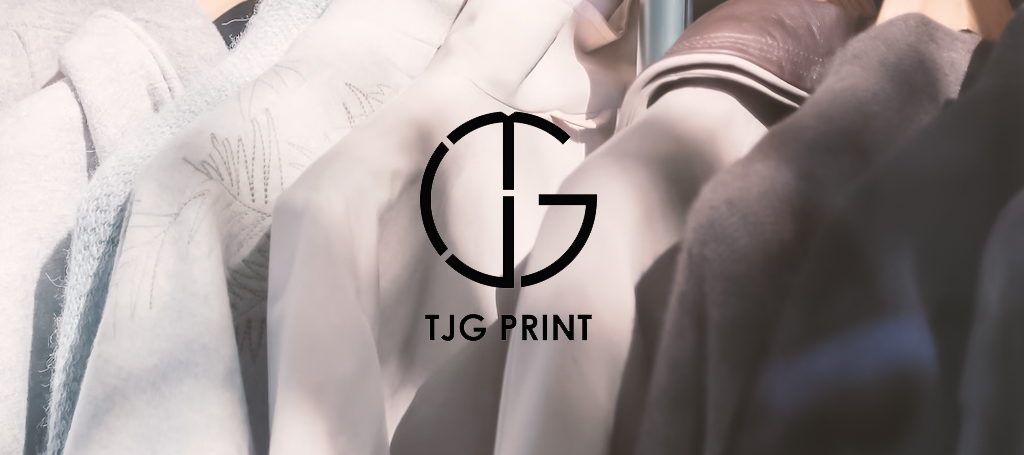 If you're looking for a T-shirt printing shop in Singapore with no minimum order requirements, look no further than TJG Print. It can also accommodate rush jobs that can be completed within two to five days (depending on design complexity).
Silkscreen printing orders only take around ten days to complete, while embroidery and digital printing might take up to two weeks. There's a wide range of apparel to choose from as well as in-house statement tee designs if that's what you're looking for.
TJG Print does require a S$15 delivery fee per location, which is still reasonable given its relatively quick turnaround time. But it's closed on weekends, so don't expect deliveries on Saturdays and Sundays.
Customer Reviews
Provides honest and top quality shirt printing services
"TJG PRINT has been my go-to place for good quality, timely and trustable printing company; both for corporate and personal printing of shirts. They are easy to work with. There were more than 3 occasions where they helped to rush a tight deadline to ensure the printing of shirts are delivered on time. In summary, TJG PRINT has been providing honest and top quality shirt printing services." – Andy, Changi Airport Group
Print quality is fast and good
"Jerrard who was attending to our project was super attentive, detailed oriented, friendly, patient, and professional. Our orders of T-shirts came from a range of S to 7 XL. The print quality is fast and good also the shirts are also of very good quality and breathable cotton suitable for Singapore's hot weather! We would personally recommend this seller and will work with them in the future." – Thugshop Team
15. El Print
Customised T-Shirt Printing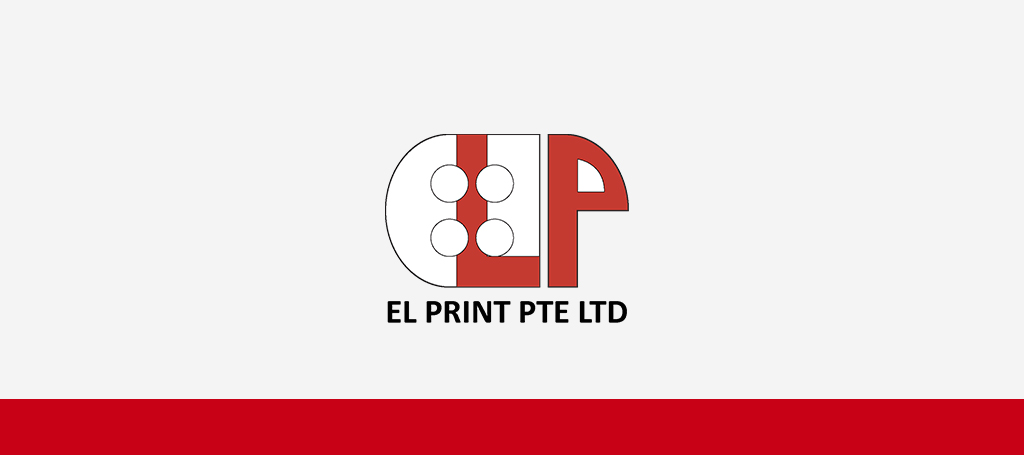 El Print offers customers different ways of T-shirt printing with a product catalogue that's made up of trusted brands. So if you want to wear comfy clothes made by Gildan, Ultra Fresh, or North Harbour, you'll be sure to find them here.
The shop also has fabric and printing colour swatches to make customisation easier. And with the nifty design tool online, clients can expect a final price quote in as little as 24 hours.
If you do want fully customised shirts made, note that there's a minimum required order of 50 pieces. And its local delivery fee is a bit steep at S$25 per location.
Customer Reviews
Response time was great and the final product was amazing
"El Print is an amazing company! They worked directly with me to produce my exact desire per request. Response time was great and our final product is amazing! I highly recommend this company. I am so happy we went through them for our cast jackets. 🙂 THANK YOU EL PRINT." – Danielle Dreis
Jacket designs turned out really nice
"The team is very professional and they respond quickly! The design of the jackets turned out really nice. Our colleagues are very happy with their door gifts." – Lee Yi Wo
FAQs on T-Shirt Printing
---
More Resources on Printing