27 Best T-Shirt Printing Services in Singapore for 2021
Planning a company event, family reunion, sports fest, or couple's gift? Then you might be interested in the companies offering the best t shirt printing in Singapore!
Giving people personalised t-shirts can be a great way to make events memorable. Personalised shirts can also be thoughtful presents, depending on the meaning the design holds for both recipient and giver.
But if you don't know where to go to get the best t-shirt printing in Singapore, we can help. For today's list, we chose to line up the best companies for t-shirt printing in Singapore, and we'll provide the info you need to choose one of them!
1. Printcious
BEST FOR: Wide range of T-Shirt products
PRICING: Rates
WEBSITE: Printcious
ADDRESS: Singapore
CONTACT DETAILS:+6010.317.1614 | [email protected]
OPERATING HOURS: Contact for more details
Want to make your gift more personal? Printcious is the perfect shop for you. What's great about them is they offer personalized gift ideas and custom gifts for both men and women.
Unlike other shops on this list, working with them is super easy. In simple four steps, you are ready to order. You just need to choose your products, upload the photo you like, add & edit text, and press the add to cart button.
The number of products they have is incomparable to other shops. They offer 336 template designs and 17683 ready designs.
People prefer to buy from them because they always have discounts that range from 10% to 80% off. Plus you can create your own merchandise for different purposes, it is really all up to you.
A previous client mentioned that their products are nice and worth the price. Their payment options are VISA, Mastercard, and Stripe.
Service Highlights
Quick delivery
High-quality printing
Customer Reviews
Here are some of the reviews of their previous buyers:
"Printing was so nice. Fast delivery too. Thank you so much"
"Great! This is the first time I've gotten a custom T-shirt for myself."
"Unexpected that it is soft and printed on a cloth material.. keep it clean is a challenge.. but printing quality is good."
2. TJG Print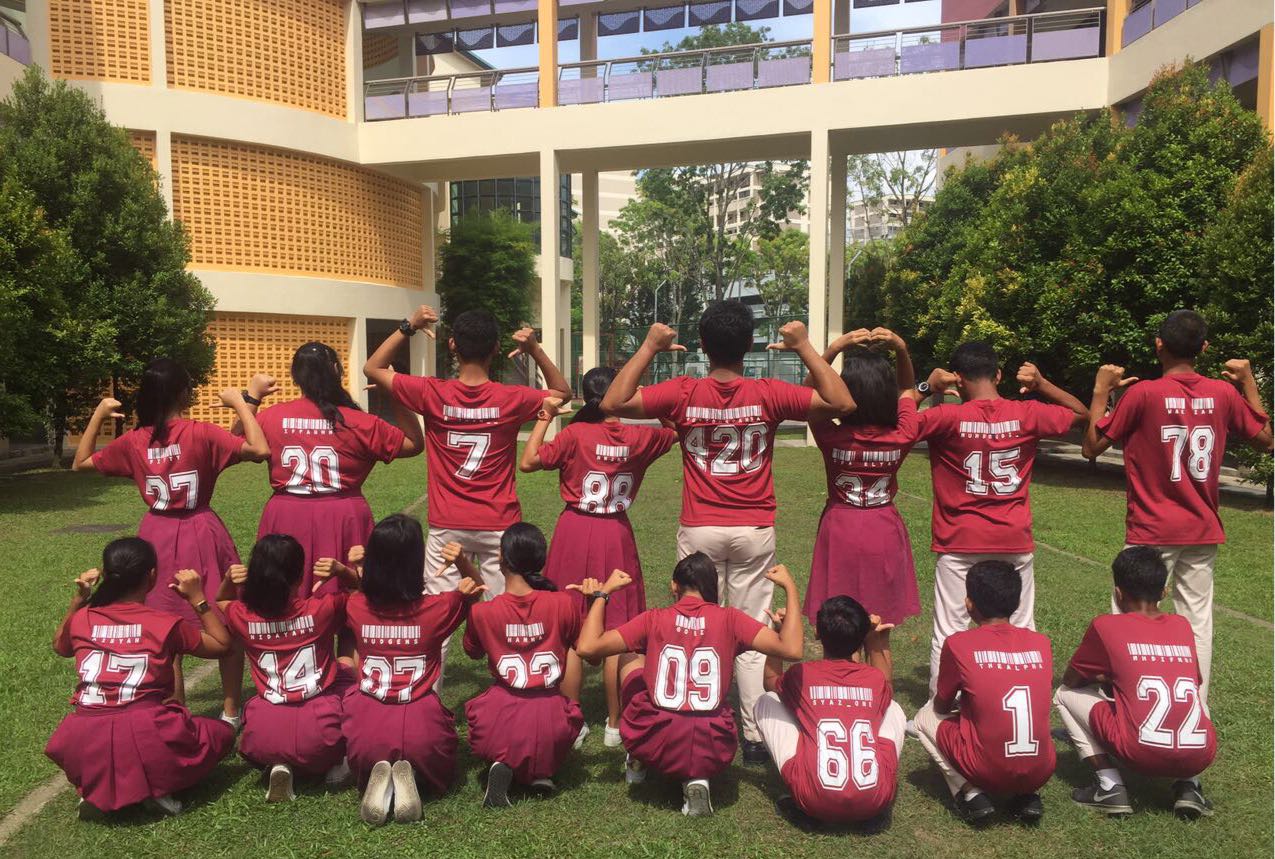 BEST FOR: Class / CCA T-Shirts Customisation
PRICING: Rates
WEBSITE: https://tjg.sg/
ADDRESS: Jurong West Street 42 Block 402 S640402 (By Appointment Only)
CONTACT DETAILS: 8774 0792
OPERATING HOURS: Weekdays, 10am – 6pm
TJG Print Pte Ltd is a T-Shirt printing company in Singapore that specialises in customised apparel printing and we aim to deliver high quality printing within your budget and deadline.
They've had 6 years of experience and pride on delivering customer satisfaction and quality assurance.
Their wide portfolio also includes a varied range of apparels as well as gift products. With our extensive printing techniques which caters to your customisation needs, we will bring your designs to life.
TJG Print also have in-house designs where we print local statement & couple T-shirts on-demand (freshly off the press) on Lazada, Shopee & Carousell. Our reliability and trustworthiness is further accompanied by over thousands of positive reviews on our e-commerce platforms. Most importantly, at TJG Print you can depend on us for your printing solution needs.
TJG Print has been popular amongst sport teams that need a custom shirt supplier in Singapore.
Service Highlights
Swift response round the clock
Fast lead time
Express Printing within 2 days
Quality products at affordable price
Offers full sublimation jersey print
Customer Reviews
Andy from Changi Airport Group wrote:
"TJG PRINT have been my go-to place for good quality, timely and trustable printing company; both for corporate and personal printing of shirts. They are easy to work with. There were more than 3 occasions where they helped to rush a tight deadline to ensure the printing of shirts are delivered on time. In summary, TJG PRINT has been providing honest and top quality shirt printing services."
3. Cottony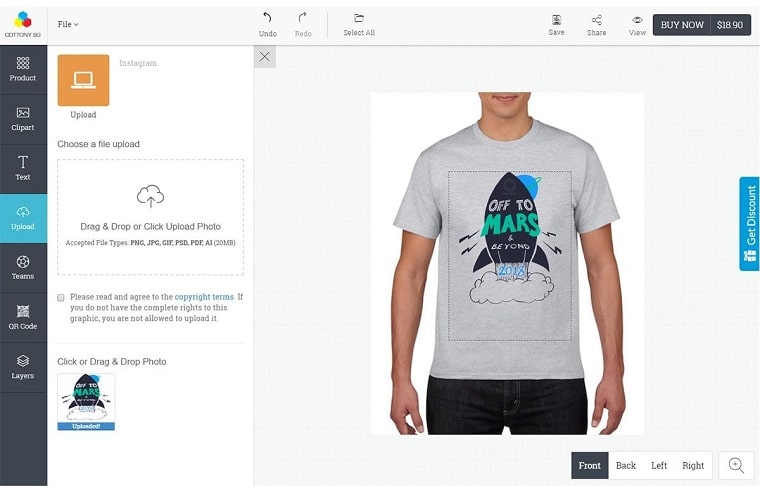 BEST FOR: 2-hour express service
PRICING: Rates
WEBSITE: https://www.cottony.sg/
ADDRESS: 44 Kallang Pl, #04-11, Singapore 339172
CONTACT DETAILS: 88202382, +65 8820 2382
OPERATING HOURS: Weekdays, 9am – 5pm
Compared to the other brands, Cottony offers a simpler yet first-rate selection. They offer t-shirts and tanks, sweatshirts and hoodies, and tote bags for customisation.
Perhaps because of this, they can be the best t-shirt printing Singapore service if you want to make quick decisions for your personalised apparel. The brand is the perfect option for family reunion clothing prints too, as they have kid sizes.
When it comes to purchasing, they do have an online shop, so you don't need to wait for quotes. The best thing about them is that you can design your own t-shirt online and immediately get a digital preview of the final output before making your orders.
Due to their 2-hour express service, they are the best t-shirt printing in Singapore for last-minute presents!
Service Highlights
Variety of premium cotton shirts
Easy-to-use online design editor
Promotions and sales
Customer Reviews
Cottony may not be as grand as the other companies but they guarantee the quality, value, affordability, and time-efficiency of every product.
Bernard Carleton Lim shared his experience on the company's official Facebook account:
"Cottony was recommended by a graphic designer friend of mine. The quality of print is amazing! The tactility of the print is vastly different from heat transfer: does not feel like a huge cardboard was ironed on to your shirt. Logistics and support is top notch: Cottony responds fast to emails and calls. Getting your shirt made and delivered is almost always a one-day process. The online editor for shirt printing is easy to use and gives you a clear preview of the print. My only regret is not finding Cottony sooner. They have streamlined the whole logistics flow and I will most definitely continue working with them."
4. El Print PTE LTD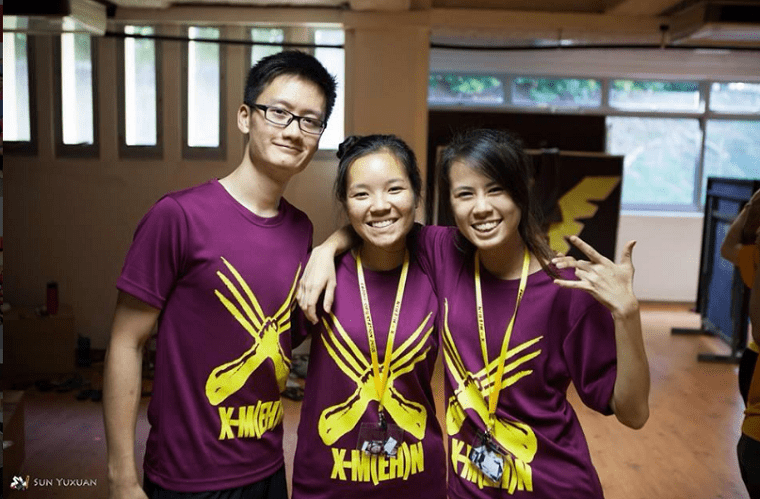 BEST FOR: Compelling Swatches of Printing and Fabric Colours
PRICING: Rates
WEBSITE: http://elprint.com.sg/
ADDRESS: 15 Lorong 8 Toa Payoh #07-08 Braddell Tech, Singapore 319262
CONTACT DETAILS: +6561005225, 8699 6813
OPERATING HOURS: Monday – Friday, 9am – 6pm
LUNCH HOUR (Please avoid): 1.00PM – 2.00PM
El Print is another company that offers quality t shirt printing in Singapore. El Print's catalog is divided into many different products, so you can be certain that they'll give you a good range of options for your order. For more creative options, they have colour swatches that include printing and fabric colours.
Similar to Cottony, EL Print also has an online design editor that will let you visualise your final product before placing an order. Apart from ensuring that they will be able to deliver prime quality, they also prioritise the conditions and ideas of their customers.
You can receive a final quote from them in just 1 or 2 days.
Because of their meticulous method and service, El Print is perfect for those who create their own design from scratch and want to turn it into a custom t shirt in Singapore.
Service Highlights
Creative and durable prints
Door-to-door delivery services
Adjustable rates
Customer Reviews
El Print serves their customers by offering uncomplicated and affordable printing transactions. They're also noted for their customer service.
Nina Tan of Night Owl Cinematics recommended their services and gave this positive feedback on the official website:
"If you're looking for a T-Shirt printing company, you have to go with El Print! They print Friendship Tees, Class Tees, CCA Tees, Soccer Jerseys, Hoodies, and more! They are not only prompt in service, their T-Shirts are also of good quality 🙂 NOC's Tees are printed by them!"
5. Butter Prints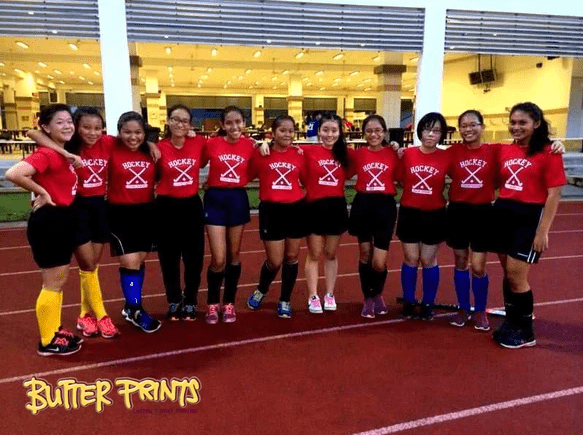 BEST FOR: Suggested customisations from professional designers
PRICING: Rates
WEBSITE: https://www.butterprints.com.sg/
ADDRESS: 62 Ubi Rd 1, #06-02 Oxley Bizhub 2, Singapore 408734
CONTACT DETAILS: +65 96567157
OPERATING HOURS: Weekdays, 9:30am to 6pm / Closed on holidays
Butter Prints provides shirt printing in Singapore and they proudly offer a great balance between practicality and quality.
Once you've submitted your desired design, they will look into the suitable materials and colours for your t-shirt. That helps them ensure that the final result is what you envisioned.
They don't have an online editor, however. Instead, they will send you a digital version of your print (one they produce based on your submission) so you can decide if some things need to be modified.
The printing process will only begin once you have approved of their proposed design. Take note that they print more than clothes, by the way — their "canvases" also include gifts and paper products!
Here's a tip for you if you plan to visit them, by the way: call to schedule an appointment first. Their lunchtime is dependent on their customers' visits, so you want to be sure they can fit you in.
If you are a graphic designer or already have a specific design ready, we recommend Butter Prints for your shirt printing in Singapore.
Service Highlights
Simplified transaction methods
Corporate gifts and paper products
Virtual design proposal
Customer Reviews
Some customers say that Butter Prints provides the kind of service that is now rare. In fact, the quality of their services is what puts them in this list of companies offering the best t-shirt printing in Singapore.
Debbie wrote this feedback on Google Reviews:
"The butter prints team was awesome. They were quick to attend to our request for quotation, accommodated a visit to their office to finalize the print and worked hard to deliver our order on time. The team is very organized and know their products well. On top of all that, they also took the time to explain and share with us their new products for future potential orders. Truly appreciate their efforts, time & passion to help make our experience working with them worthwhile."
6. T-shirt Guys

BEST FOR: High quality apparels with quick turnover time
WEBSITE: https://www.tshirtguys.com.sg/
ADDRESS:30 Kallang Pudding Road,
#04-04, S349312
CONTACT DETAILS: +65 6633 6308 / +65 9720 1044
[email protected]
OPERATING HOURS: Monday – Friday: 8:30 a.m. – 5:30 p.m.
Lunch Hour (Please avoid):
12:30PM to 1:30PM
As a custom t-shirt supplier, T-shirt Guys have earned years of experience to work with clients from all walks of life, in many different industries around Singapore, whether it's for a class tee, a school's CCA club, a company event, an organisation's uniform, or any other type of exhibition.
They have advanced t-shirt printing techniques which will help you achieve those crisp clear designs regardless of the type of material you want.
The T-shirt Guys have been providing print t shirt in Singapore for years for all kinds of events and occasions so we recommend them for your overall shirt printing needs.
Service Highlights
Can custom t-shirt create shirts for individuals/couples and corporate clients
Various printing techniques: custom, silkscreen, sublimation, embroidery, vinyl, digital heat press, and direct-to-garment printing
Free Direct Delivery With Every Order
Customer Reviews
5-star Google review from Eric TKL:
"Great price match with great service. Did comparisons and i must say, their quotation must be one of the cheapest around. Some other printer, not to mentioned names, easily quote 3 times their prices. That makes it really value for money. And best is when the job is done, they offer free delivery! Wow I'm impressed. Wonderful service, keep updated on the schedule and job done right on time. Highly recommended!"
7. The Teeser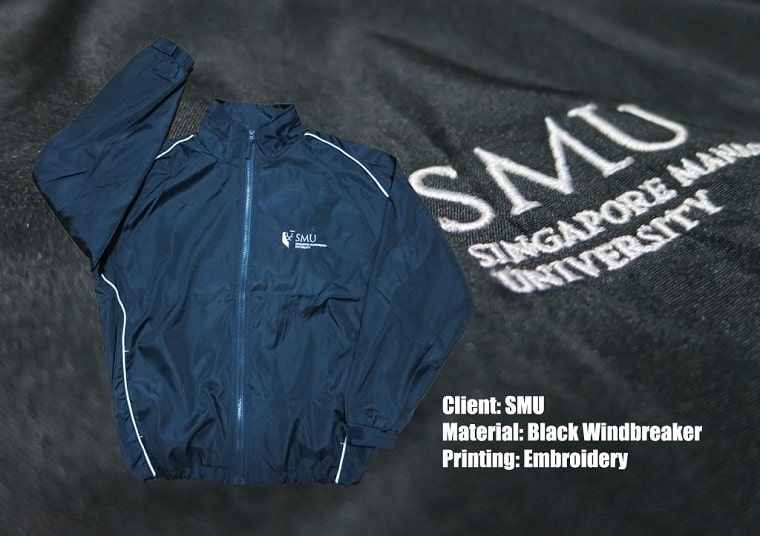 BEST FOR: Practical customisation solutions
WEBSITE: https://theteeser.com/
ADDRESS: 10 Ubi Crescent, Lobby D Ubi Techpark, #04-75 S408564
CONTACT DETAILS: +65 9838 7344
OPERATING HOURS: Mon – Fri: 10am – 6.30pm / Sat & Sun: 9am – 2pm
If you need to print a custom shirt in Singapore at an affordable price, The Teeser is a good choice. Most of The Teeser's clients come from prominent academies in the country, which tells you they're reliable when it comes to quality and cost-efficiency.
Their products include caps, t-shirts, singlets, polo shirts, and windbreakers as well as corporate gifts. They consistently consult their customers before finalising the product too, to ensure satisfaction.
Service Highlights
Multiple designs, styles, and colours
Different printing methods
Easy-to-use online shopping website
Customer Reviews
Whether it is a big or a small event, they only give their best when it comes to workmanship by being attentive to details. A reviewer from Google Reviews wrote:
"Super fast response with excellent service & good quality T shirt! They recommended us different types of printing based on our design while helping us to reduce unnecessary cost and the prints came out were superb! Will definitely recommend to others and continue to engage them for future project!"
8. Luminous Printing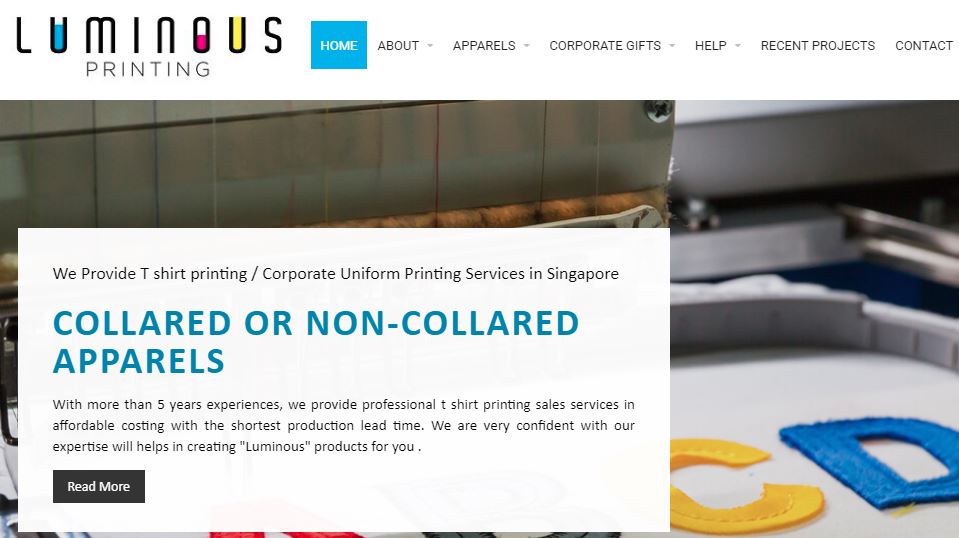 BEST FOR: T-Shirts or Corporate tops that are of different materials, ranging from round-neck to polo (collar tee) to windbreakers
WEBSITE: https://www.luminousprinting.com.sg/
ADDRESS:BLK 708 Hougang Ave 2, #09-57 Singapore 530708
CONTACT DETAILS: +65 9119 5104 | [email protected]
OPERATING HOURS: Monday – Friday: 09:00am to 05:00pm, Closed on Saturday, Sunday and PH (Whatsapp is on 7/24)
Luminous Printing is one of the leading online printing companies which offers unique and creative t-shirt and corporate products printing and gifting solutions for your instant brand recognition only under one roof. They also offer product printing for pens, drinkware, bags, electronic gadgets, lifestyle, premium gifts and stationeries.
With more than 7 years of experience and service, they have over 1000+ active customers nationwide. They also provide one-stop marketing solutions-driven graphic communications and printing service with a history of success connecting brands such as menus, packaging, catalogue, brochure, flyer, poster, business name card, badge, magazine ads, voucher, banner/pull up banner and etc.
Service Highlights
Customer satisfaction guarantee
Affordable and transparent pricing
100% Custom made options
Fast turnaround and delivery
Customer Reviews
5.0-star Google review from Edwin Sum:
"Awesome work. The quality of the product and service is too good. Appreciate the effort taken to clarify each minute details with us. Thanks again for the wonderful service!"
9. Yellow Inch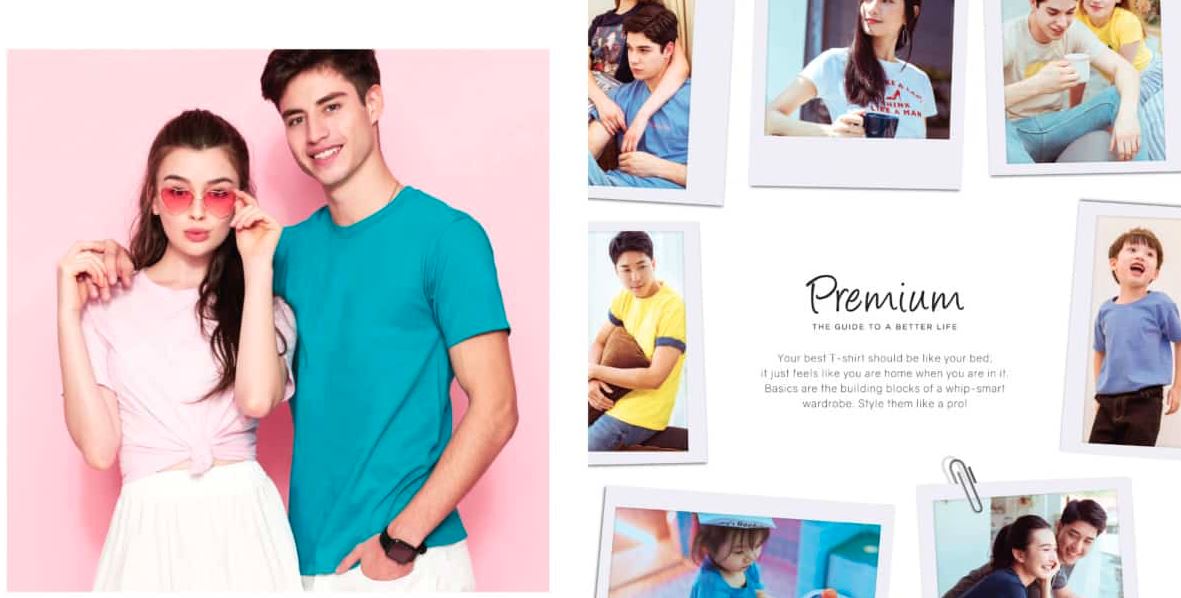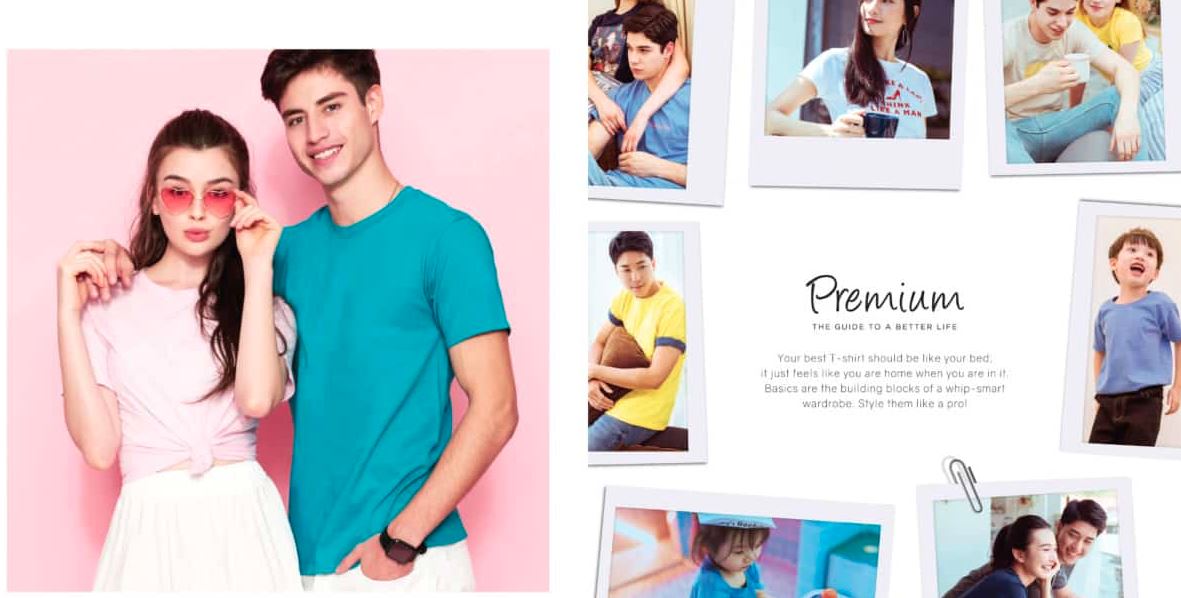 BEST FOR: Custom T-Shirt Printing
WEBSITE: https://www.yellowinch.com.sg/
ADDRESS: 29 Tai Seng Avenue #06-09, Natural Cool Lifestyle Hub, Singapore 534119
CONTACT DETAILS: 186 Woodlands Industrial Park E5
OPERATING HOURS: Contact for more information
Established in 2011, Yellow Inch has grown into one of the largest T-Shirt Printing companies in Singapore, working with factories and warehouses located in Singapore, Malaysia, and China. Their line of production has also expanded from Digital Heat Transfer Printing to include Silkscreen Printing, Embroidery, Vinyl Transfer, Direct-to-Garment Printing, as well as Dye Sublimation Printing, one of the newest printing innovations to date.
Throughout the years of our operation, they have had the privilege to provide our T-Shirt Printing expertise to many large corporations, which includes Apple, Google, Microsoft, Samsung, Intel, Sephora, Ubisoft, Singtel, MediaCorp, Sakae Sushi, and many more.
Started as a T-Shirt Printing Company, they have recently into the Corporate Gift and Merchandise market, carrying more than 1000 items for your customers to choose from. These products include Bags, Caps, Towels, Mugs, Stationeries, Electronic Gadgets, and several more.
As they have been printing tshirts in Singapore for over a decade, Yellow Inch has been considered to be one of the more reliable brands in the industry.
Service Highlights
Screen Printing & Embroidery · Souvenir Shop · Apparel Distributor
Customer Reviews
5-star Google Review from Rui Kee Alvin Thew:
"5 star for their services, they will go an extra step to make sure the order reached to customer on time. They have a long range of fabric, colour and design to choose from. You may create your own design and yellow inch will give their professional opinion and try their best to make sure the end product meet your expectations. Happy with their service."
10. Provision Print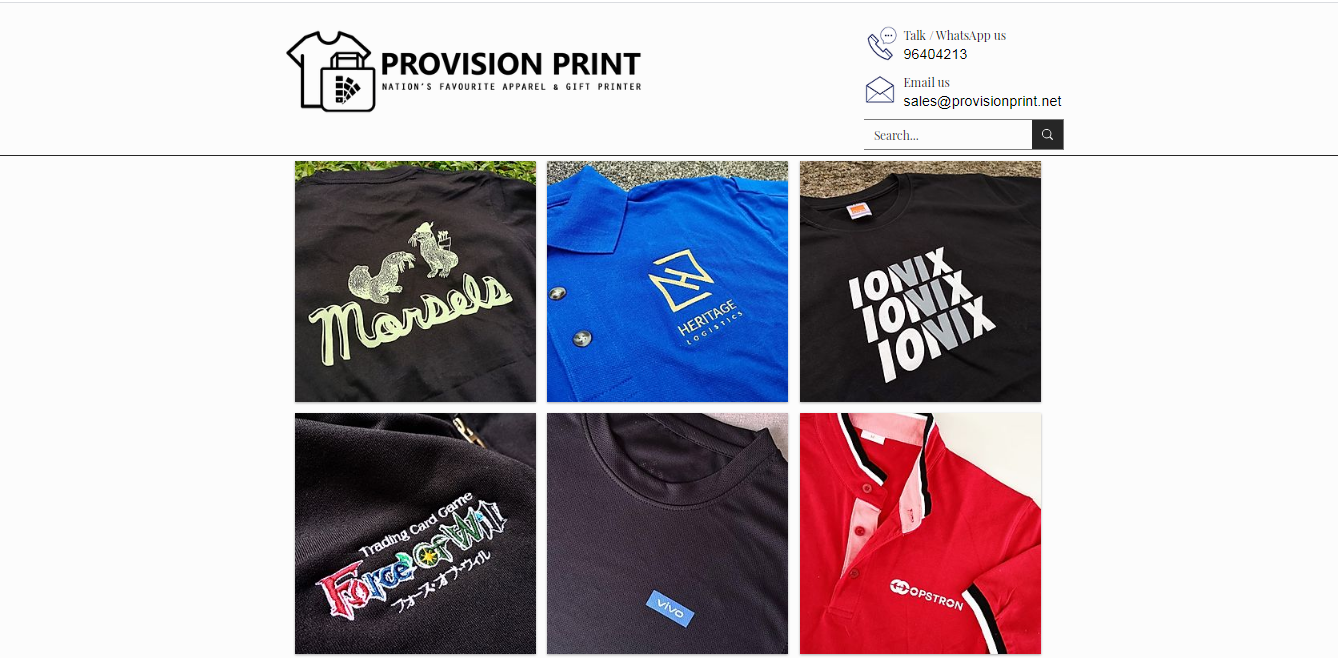 Are you having an event that requires guests to be wearing the same printed shirts? Say a fun run or volunteer work? Hand over the work to the pro like Provision Print. They offer some of the most affordable and fastest shirt printing.
Their printing services come in different techniques. They have silkscreen, digital heat transfer, DTG, Embroidery, and Dye sublimation.
Just send the team your desired design and printing technique and they will happily custom create your shirt for you.
Highlights
Custom print

Affordable rates

Extensive gift items
Customer Reviews
The company has a 5.0-rating on Google. Their clients are delighted for their quick and reliable service that gives the best value for their money.
"Andy has been very efficient with his replies and is happy to provide customer (myself) with artwork variations to choose from when we are unsure of placements. T-shirts were of good quality and affordable pricing."
11. Aquaholics Gifts
Aquaholics Gifts is the perfect choice for small and large groups alike. The team readily provides innovative options for their clients, including their noteworthy T-Shirt Printing services. Since Aquaholics Gifts already has an established of local and overseas network, they are able to get supplies from dealers with great quality and are able to personalize for you!
You can choose through their lists by budget, branded premiums, or as a bulk order. Whatever you wish for, Aquaholics would be able to deliver. In just a few clicks, you'll be able to get premium gifts for everyone, at a very reasonable price.
Service Highlights
Quality designs
Excellent craftsmanship
Efficient services
Prompt delivery
12. PrinteeSG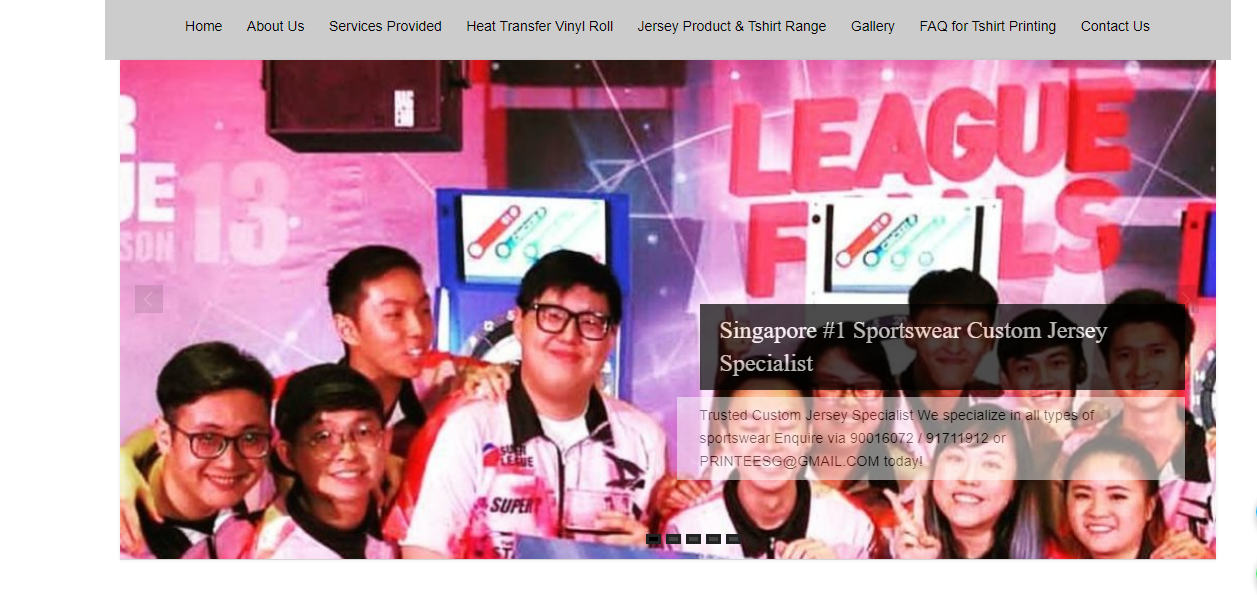 BEST FOR: Customised Sportswear and Shirt Printing
PRICING: Depends on the Service
WEBSITE: https://www.printeesg.com/
ADDRESS: 80 Playfair Road, Kapo Factory Building Block A #06-07, Singapore 367998
CONTACT DETAILS: 90016072 (Max) | 91711912 (Yang) | 88464967 (Kent – front desk)
EMAIL – [email protected]
OPERATING HOURS:
Weekdays – 10am to 7pm
Saturdays – 10am to 3pm
Sundays – Subjected to availability, please check in advance of 2 day(s)
You might be an athlete who is very particular about the quality of sports clothing, or you could be the owner of a fashion line who plans to release new garments notable for their fine print. Whichever your identity is among the two, you can absolutely count on the help of PrinteeSG.
PrinteeSG is a company that always catches up with the latest trends to maintain continuous development. This trait has enabled it to earn the support of several prestigious agencies and come up with products that never stop improving. Its best offerings include the tailoring of any sportswear and the printing of t-shirt designs.
PrinteeSG is now a leading agency in the field of customising clothing. Its service is swift, efficient, and flawless. Have your garments redefined with the help of PrinteeSG's excellent staff.
Service Highlights
Long Lasting & Not Easy to Crack, Peel or Fade
Uses Quick Dry Material
Uses Bright Colors and can Blend in any Shade of Colors
Customer Reviews
Satisfied customers the practical price quotes, and time-efficient completions of . Niezam Rasid expressed her thoughts on Google Reviews:
"Great Service! Kent was helpful. Accommodate to our request and immediately do a mock up design for us. Highly recommended!!!"
13. Ministry of Print

BEST FOR
Gifts & Apparel
PRICING
Get a quote from their website
WEBSITE
https://www.mop.com.sg/
CONTACT DETAILS
Sales Line :+65 6253 0106
Whatsapp only: +65 8795 1009
Email: [email protected]
OPERATING HOURS
Mondays to Fridays: 8:30am to 6:30pm
Avoid lunch hours: 12:30pm – 1:30pm
Saturday, Sunday and Public Holiday: Closed
When it comes to corporate gifts and apparel, Ministry of Print is one of the best. They aim to continuously provide quality products and services for their clients, no matter what is needed.
They offer a wide variety of t-shirt printing services, each with their own set of pros and cons. No matter the service you choose, you can rest assured that Ministry of Print will produce only the best outputs for it.
Highlights
Speedy responsiveness
Transparent with progress
14. ICONIQUE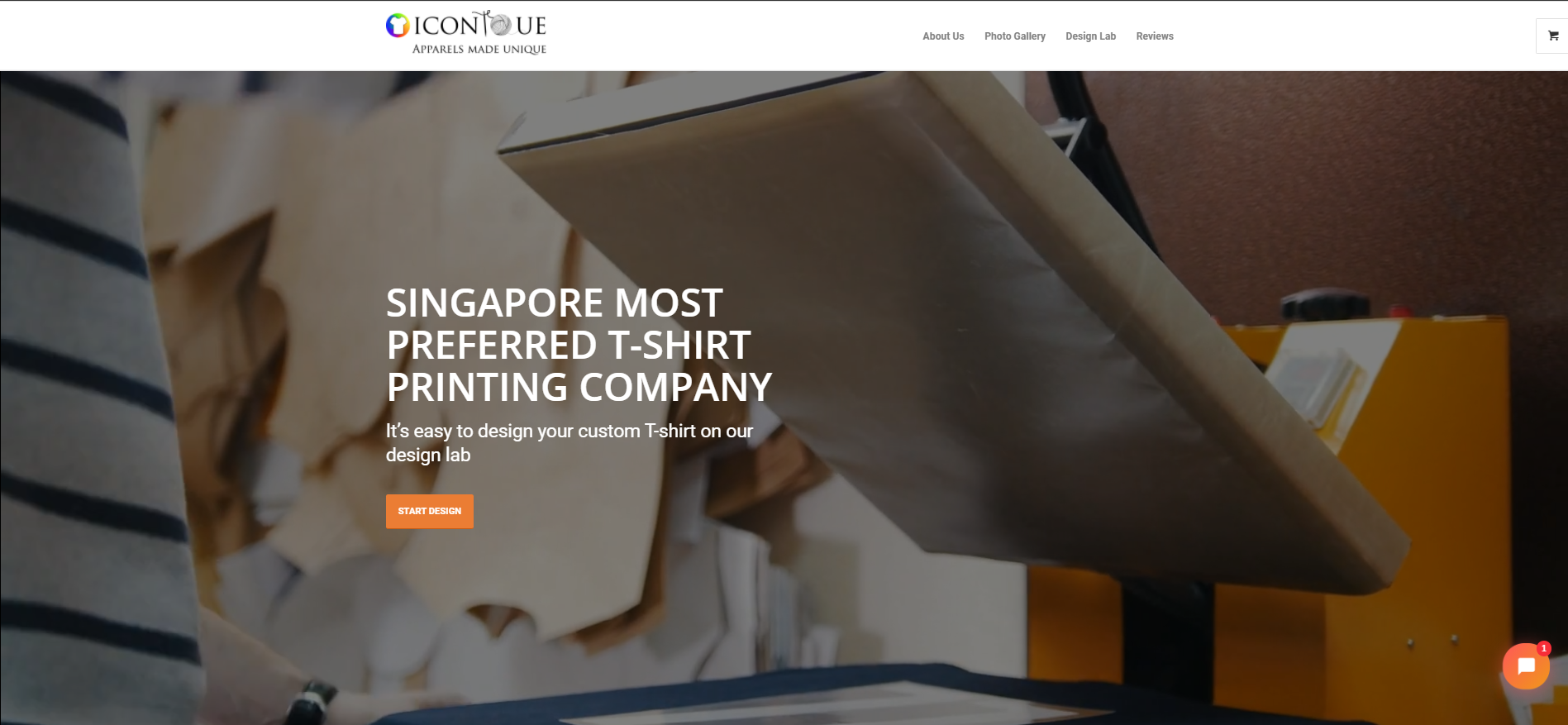 BEST FOR
T-Shirt Printing
PRICING
Enquire with company for more info
WEBSITE
https://iconique.co/
CONTACT DETAILS
(65) 9756 6344
OPERATING HOURS
Monday-Friday: 9 AM-5 PM
Saturday: 10 AM-2 PM
Sunday: Closed
ICONIQUE is a home-based business with more than five years of experience. Don't underestimate their small scale though– they are able to deliver a large batch of orders within a short period of time.
They offer high-quality custom designs for the most affordable prices. If you're in need of a bulk order of t-shirt prints, don't be afraid to contact them for more information.
Highlights
Quality finish
Fast turnaround time
15. MonsterPrints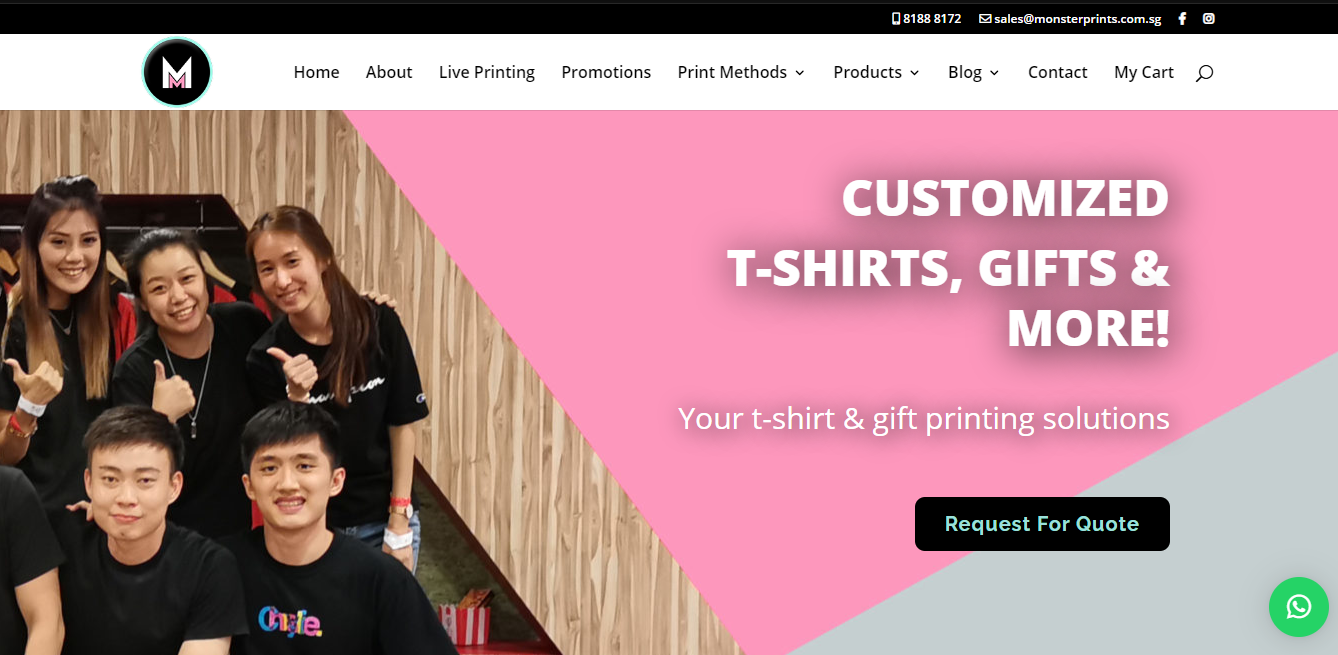 BEST FOR
Digital printing services
WEBSITE
https://monsterprints.com.sg/
ADDRESS
Heng Loong Building 61 Bukit Batok Crescent #05-03
Singapore, Singapore 658078
CONTACT DETAILS
8188 8172/[email protected]
OPERATING HOURS
Monday to Friday 10:00 AM – 8:00 PM
MonsterPrints unfailingly offers the cheapest T-shirt printing in Singapore with uncompromised quality. The team strives to be the leading apparel and T-shirt printing company, launched in late 2015.
The dedicated team of passionate designers and fashion enthusiasts are proud that they are able to provide a personal touch that is unrivalled. They also strive to make ideas come true onto preferred apparel or t-shirt, making the process as stress-free as possible.
Delivery for orders over twenty will be absolutely free of charge. MonsterPrints also provide with professional advice on which type of service will best suit product needs, such as silkscreen or heat-press, and on the designing/imaging of artwork.
Highlights
Delivery for orders over 20pcs free of charge
Available for custom prints
Negotiable concept and design
Customer Reviews
"Didn't expect the shirts to be printed out that fast without comprising the quality at all! Further more, the pricing is very reasonable. Will surely engage MonsterPrints again!"

"Highly recommend Monsterprints for awesome quality prints and T-shirts. We engaged them to help us print our event T-shirts as well as our designed T-shirts. They were not only Super helpful and prompt in answering to our queries, their professional knowledge and knowledge of their craft is superb! Really can place your full trust in them to get your T-shirts done in ways that exceeds your expectations."
16. Merchfoundry

If you're looking to buy uniforms in bulk, then Merchfoundry is the perfect company for you. They specialise in creating workwear, but they also offer accompanying laundry services.
They have a wide range of product option for various industries. From medical scrubs to technician overalls, you can rest assured that Merchfoundry has something for you.
Highlights
Transparent, manufacturer-direct rates
Track every aspect of your order
17. ECEmbroid

BEST FOR
Customised Gifts
PRODUCTS
Bags, Keychains, Upperwear
WEBSITE
https://ecembroid.com
ADDRESS
Hougang Avenue 10 Blk 515
Singapore 530515
CONTACT DETAILS
+65 8817 8722
[email protected]
OPERATING HOURS
Monday – Sunday : 11am – 10pm
When it comes to customised apparel, ECEmbroid is one of the best companies to call. They offer a wide variety of customisable apparels and accessories.
Most importantly, their products and services are available at the most affordable prices. Check out their shop and see what they have in stock.
Highlights
Excellent customer service
Fast delivery
30 days money back guarantee
Satisfaction guaranteed
18. Lovelypears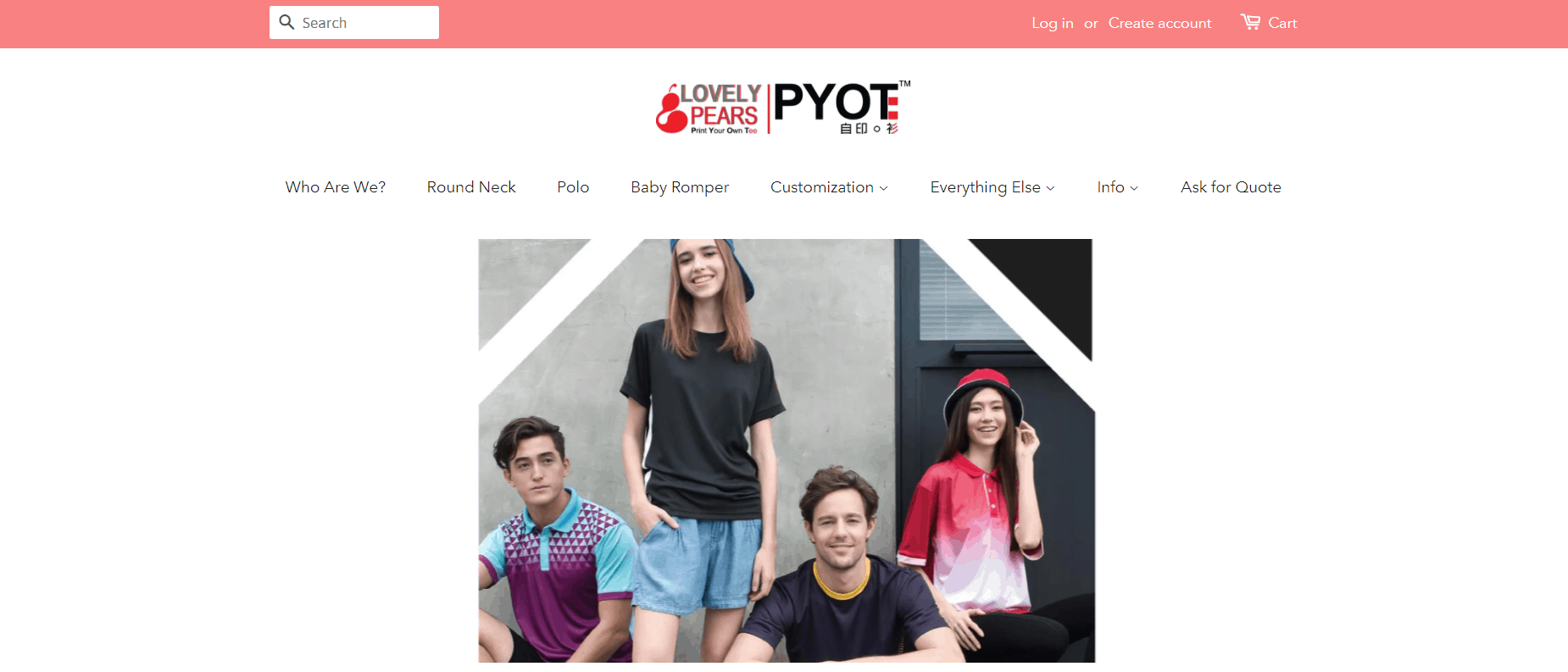 BEST FOR
Wide range of shirt printing styles
PRODUCTS
PYOT (Print Your Own T-Shirt), T-shirt printing
WEBSITE
https://lovelypears.com/
ADDRESS
39 Woodlands Close
#03-65 (Lobby F)
[email protected]
Singapore 737856
CONTACT DETAILS
[email protected]
+65 9069 6468 (Xin Mei)
+65 8380 8880 (Ethan)
+65 6570 8880 (Office Tel)
OPERATING HOURS
Contact for more information
T-shirt printing can be a hit or miss at times, which is why it's important to find a business that shows consistently good results. If you're on the search, then look no further than Lovelypears.
Lovelypears was established in 2009 with one goal in mind: To cater to the shirt printing needs of various sectors such as educational institutions, non-profit organisations, corporate entities, and even individuals. From 2009 until now, Lovelypears has done so without fail, thus become a staple in the printing industry.
Aside from exemplary prints, Lovelypears is also known for having one of the widest range of styles in the industry. The shop uses embroidery, silk-screen printing, digital white toners, dye sublimation printing, and many more.
Lovelypears also gives clients the opportunity to choose their own garments for print. This way, even the most casual or most formal of institutions can have their pick without sacrificing branding and image.
All in all, Lovelypears proves itself to be quite a business, given the number of choices and the freedom they give their clients in the business of printing t-shirts.
Highlights
Competitive prices
Various printing styles used
Consistently good prints
19. Ark Industries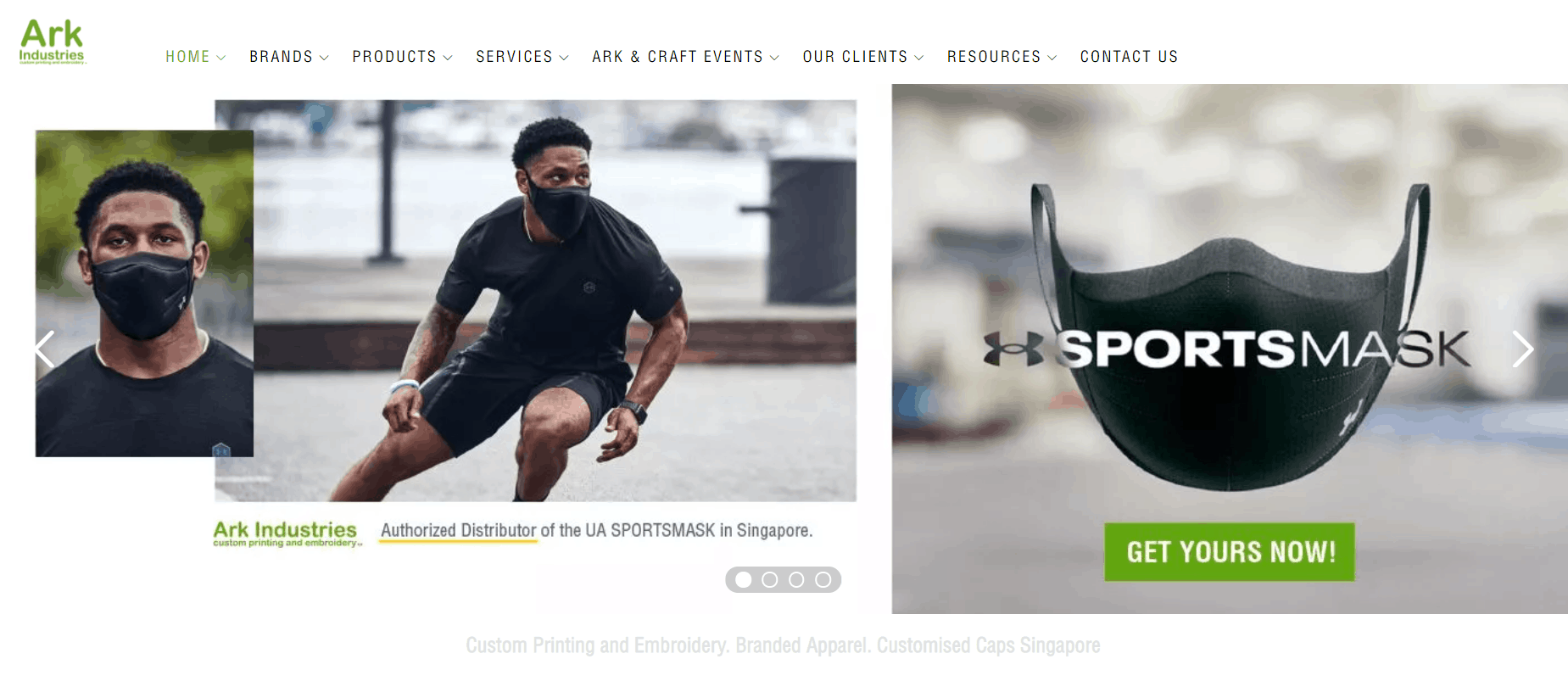 Quality printing and embroidery services — two of the many things that Ark Industries is known for.
See, Ark Industries was established in 2005. Since then the company has strived to become a constantly provider for top-notch printing and embroidery services, resulting in the local community trusting in the Ark Industries name.
Aside from the personalised products they have to offer, Ark Industries is also known for its customer-centric service.
Customer satisfaction is of utmost priority at Ark Industries, which is why the team goes above and beyond to deliver the clients' requests. One of the ways they do so is by offering quick turnarounds at affordable rates.
All in all, the quality products and services Ark Industries has to offer makes an excellent choice for those in need of printing and embroidery services.
Highlights
5-star rating on Google reviews
Prompt and professional responses
Constant high-quality printing and embroidery services
Quick turnaround
Competitive rates
Customer Reviews
"I had a cap that was embroidered with an error in my name by a seller, and Serene from Ark Industries was able to provide a solution for me.
Serene is very friendly, meticulous, patient and responsive, and even offered me various options, layouts and quotations to best match the colour of my cap. She also gave her advice professionally and suggested another alternative for me which I appreciated for her professionalism.
Best part is that their price point and quotation is very reasonable. When I went down to collect the cap, the team was also very friendly. Excellent experience, quality and service – highly recommended!"
"Sent my shirts and caps for logo embroidery. I really appreciate how Marc was really helpful and thoughtful with his suggestions for the sizing and colour of the embroidery. The quality came out much better than I expected. i will definitely recommend their service to anyone who wises to have good quality design work done on their products."
20. Meow Print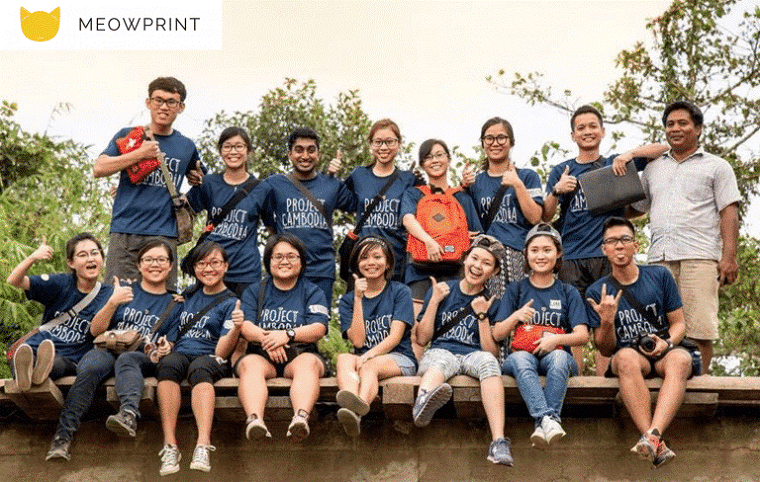 PRODUCTS

Silkscreen printing

Embroidery

Digital heat transfer printing

Dye sublimation printing

Direct-to-garment printing

WEBSITE

ADDRESS

8 Boon Lay Way, #07-15, Singapore 609964

CONTACT DETAILS

+65 9177 8460

OPERATING HOURS

Monday – Friday: 9:00 AM – 6:00 PM
Meow Print offers t-shirt printing in Singapore and they are known for offering adjustable rates that will suit customers' budgets. They have a fixed price for each product but if the quantity is too big, they can lower the rates so you can have stress-free planning.
Their products include silk screen, embroidery, digital heat transfer, dye sublimation, and direct-to-garment printing services.
Customising other types of apparel such as caps, bags, uniforms, and workwear is also part of their services. They are popular amongst corporate teams that need customised t-shirts in Singapore.
Service Highlights
Different fabric printing methods available
Express rush services within 3 days
Delivery services
Customer Reviews
Satisfied customers praise the huge range of t-shirts and apparel printing services, practical price quotes, and time-efficient completions of Meow Print. Sharon expressed her thoughts on Google Reviews:
"MeowPrint did an awesome polo shirt printing for me recently. The shirts were beautifully printed and on the delivery day they promised. Service was always prompt too! Xiao Fen was patient in explaining the details. She allowed thinking time and was not pushy in sales. She also acceded to my special request regarding my logo. I have found a great printing company for my future shirt printing needs."
21. Imprint

PRODUCTS

WEBSITE

ADDRESS

21 Bukit Batok Crescent,Wcega Tower, #27-76, S658065

CONTACT DETAILS

Willie Lim: +65 8428 9527

Tan Hui Han: +65 9327 2646Email: [email protected]

OPERATING HOURS

—
If we're talking about printing services, then there is no forgetting Imprint Singapore.
Imprint Singapore has been serving the island for around ten years now. Throughout the years, Imprint has been steadfast in its serving, offering an extensive array of printing options, which include silk screen printing, embroidery, heat transfer printing, direct to garment printing, and dye sublimation.
Each and every printing service can be customised to fit the client's needs. Moreover, Imprint is an expert in sticking to the budget, making the most of the finances provided to bring their clients' visions to life.
Aside from the customisable services, Imprint is also known for its team, which consists of printing experts and enthusiasts who constantly strive to get better and stronger in order to serve their clients with the best they can offer.
Service Highlights
Customisable printing services

Budget-friendly shirt printing
22. Touch & Print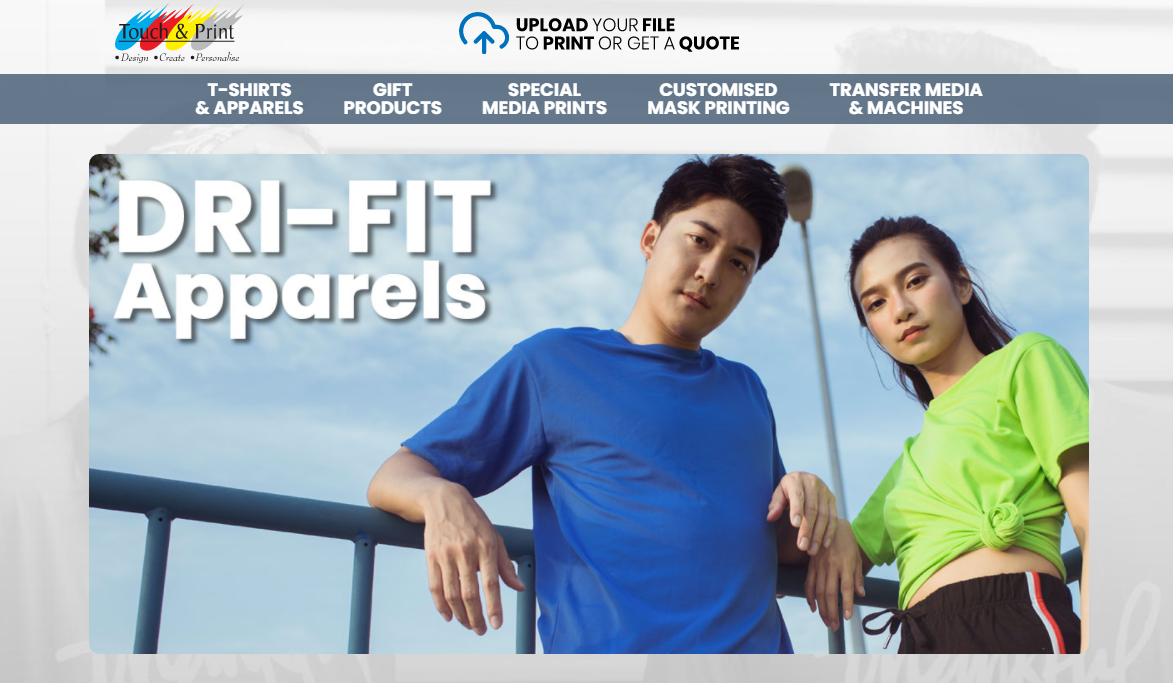 PRODUCTS

Shirts
Cotton
Cotton Blend
DRI-FIT / Performance
Polo
Ladies
Kids
Long Sleeve
Aprons
Hoodies / Jackets / Outerwear

WEBSITE

ADDRESS

91 Bencoolen Street
#01-04 Sunshine Plaza
Singapore 189652

CONTACT DETAILS

+65 6238 7553
[email protected]

OPERATING HOURS

—
Next on our list is Touch & Print, a one-stop printing provider that has been serving Singapore for several years now.
Touch & Print makes an excellent choice for a number of reasons. First has to do with its offerings, which are some of the most diverse on this list.
See, Touch & Print provides T-shirt and apparel printing services, with customers given the opportunity to choose from cotton, cotton-blend, dri-fit, polo, long sleeve, kids', and ladies' shirts. Outerwear like jackets and hoodies as well as aprons are also available for choosing.
Aside from the multitude of shirts and apparel available, Touch & Print is also known for the range of printing services it has to offer. These services are divided into two: Standard Prints and Special Effect Printing.
Heat transfer, silk-screen, and embroidery are some of the standard print options offered at Touch & Print. Meanwhile, special effect printing typically involved glitter, metallic, reflective, glow in the dark, and flock materials.
Now, completing the deal is Touch & Print's customer-centric services. The shop is always prepared to answer inquiries, which can be sent via message or email.
Service Highlights
Various printing styles available

Extensive shirt and apparel options
Excellent customer service
23. DirectTshirt.com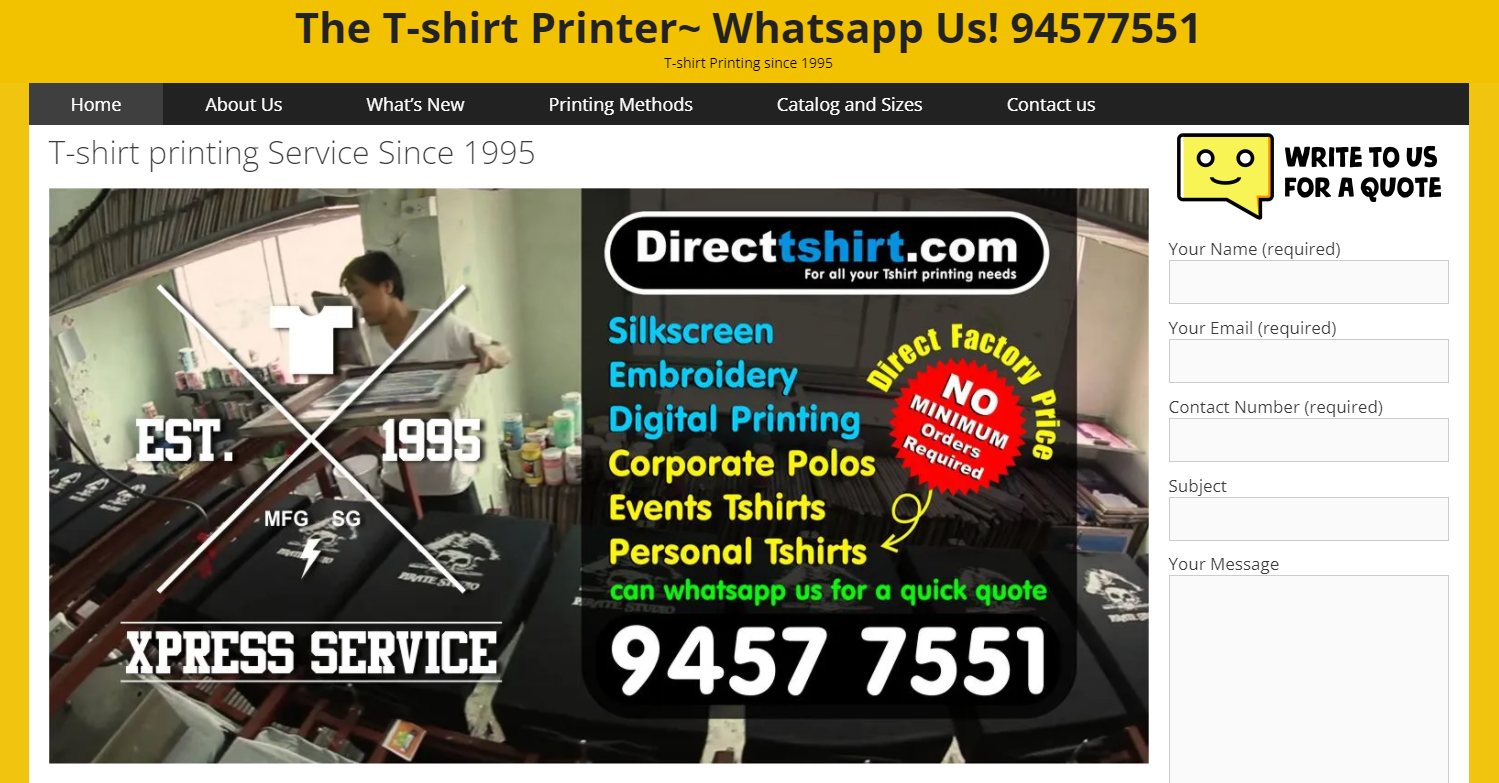 PRODUCTS

Silkscreen Printing, Embroidery, Heat Transfer, Direct-to-Garment

WEBSITE

ADDRESS

1016 Geylang East Ave 3
#04-147
Singapore 389731

CONTACT DETAILS

Tel : 9457 7551
email: [email protected]

OPERATING HOURS

—
Next on our list is DirectTshirt.com, a printing shop that first opened its doors to the public in 1995. DirectTshirt.com has the highest Google ratings in Singapore for t-shirt printing..
DirectTshirt.com began its journey with silk screen printing before slowly growing and taking on other printing methods, such as silk screen, embroidery and full customization. Regardless of the printing method chosen by the client, DirectTshirt.com guarantees only the finest quality prints, ones that last longer compared to most in the market.
Moreover, customer service is also noteworthy when it comes to this printing shop, considering that The T-Shirt Printer works to deliver requests in a timely and professional manner. They pride themselves to fulfill most urgent orders and difficult artwork requirements.
Usually if DirectTshirt.com can't do it, other can't too.
Lastly, we also commend DirectTshirt.com for the consistency of its service and prints, one of the main reasons why the printing shop is one of the most highly sought after options in Singapore.
Service Highlights
Various printing styles available

Highest Google rating for t-shirt printing in Singapore
No minimum orders required
24. OrangeBox Corporate Services LLP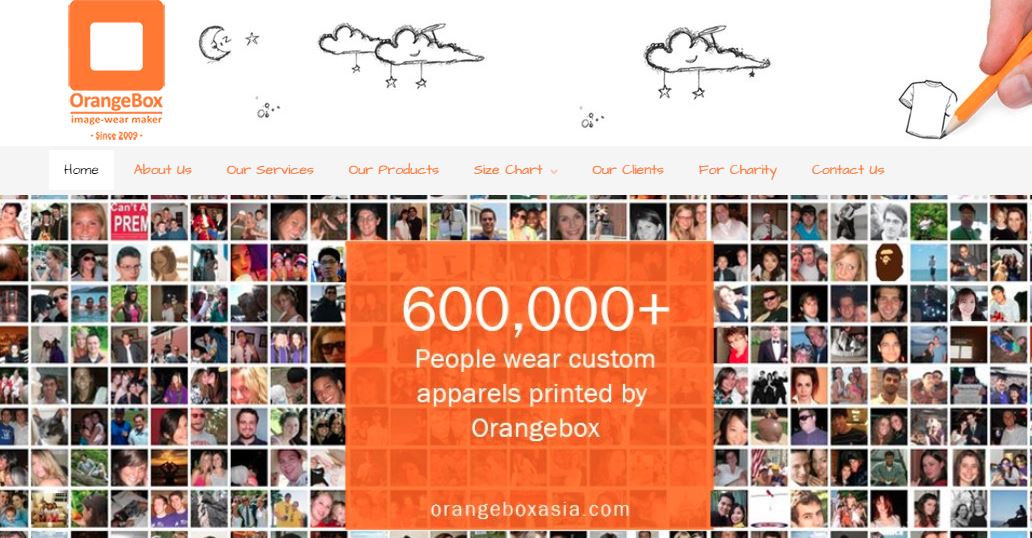 BEST FOR: Quality printing and embroidery on a wide range of Apparel and Corporate Gifts
WEBSITE: https://orangeboxasia.com/
ADDRESS:21 Bukit Batok Crescent
#09-79, WCEGA Tower
Singapore 658065
(By Appointment Only)
CONTACT DETAILS: Tel: +65 9696 9605
Email: [email protected]
OPERATING HOURS: (By Appointment Only)
OrangeBox offers made-to-order clothing from your design. They can help you from selecting the right fabrics and colours to cutting and sewing. Their dedicated and experienced seamstresses create the perfect gifts for you, your friends, and your loved ones.
OrangeBox provides services beyond tee shirt printing in Singapore as they also do customised printing on other types of apparel.
They specialize in customized Silkscreen printing and embroidery for T-shirts, Jerseys, Polo Tees, Jackets, Hoodies, Windbreakers, Varsity Jackets, Formal Jackets or Blazers, and Sports Jackets. They also accept orders for both small and large quantities.
Service Highlights
Great Prices with Great Service
Quality Workmanship
Excellent Quality Control
On-Time Free Delivery
Customer Reviews
5-star review from Centre Stage Sota:
"OrangeBox, Kenneth has been really accommodating and provide fast services especially with our recent Christmas Production – Jack and the Beanstalk. The t-shirts quality and the printing finish was great. The pricing was reasonable, production/delivery was on time even though he was on reservist. Highly recommended!"
25. TSJ Printing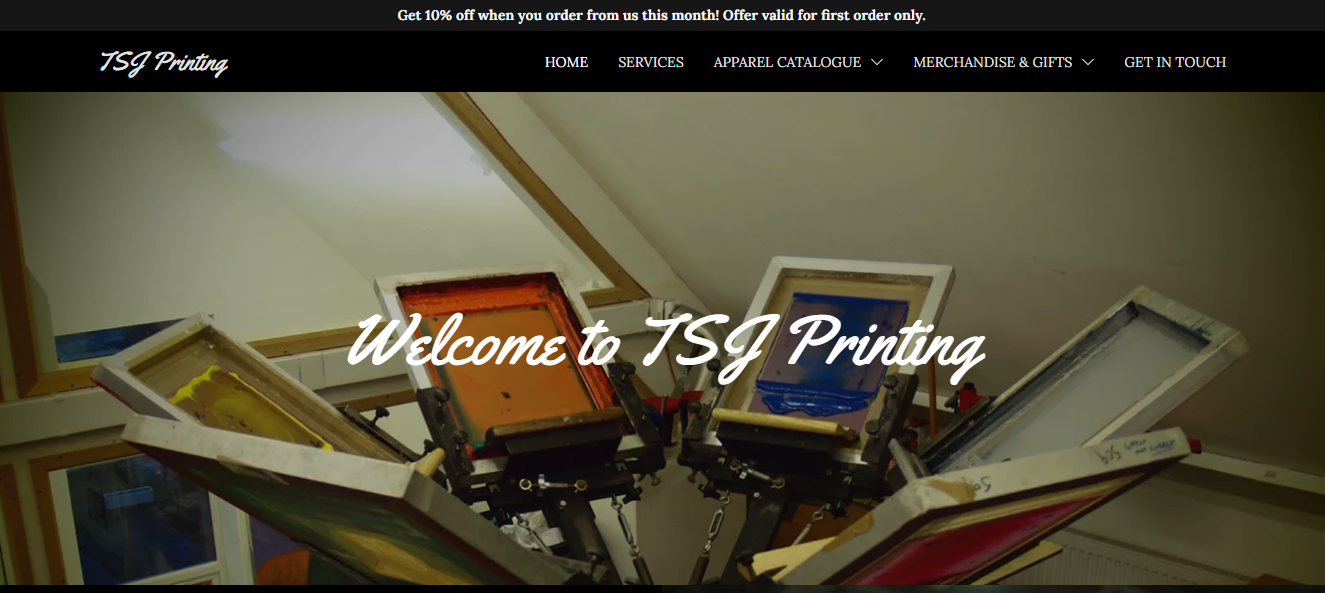 BEST FOR: Variety of Prtining Options
PRICING: https://tsjprinting.sg/services
WEBSITE: https://tsjprinting.sg/
ADDRESS: Singapore
CONTACT DETAILS: Tel: 9771 3871 / Email: [email protected]
OPERATING HOURS: Monday – Friday: 9:00AM – 5:30PM
Saturday: By appointment
TSJ Printing is a shop that accommodates a wide variety of printing needs on different objects and apparel. With years in the industry, they are now able to utilize their offered printing methods to the needs of the clients.
We find their services to be customizable though a bit expensive, but the personalization feature makes them a one-stop solution and what makes them stand out from other printing shops as well.
Another thing we find commendable is their delivery services which are not only fast and timely but also accommodate re-deliveries of defective items at the client's desired location.
Their wide selection of printing methods and processes is highly recommended for clients looking for a specific print texture or a convenient print ideal for bulk orders and branding items for merchandise.
Overall, we highly recommend them for clients looking for an expert team who are knowledgeable about printing that is able to guide them from the pre-consultation down to the delivery of the printed items.
Service Highlights
Efficient delivery system
Various printing styles
Highly experienced staff
26. Print On Demand Singapore
BEST FOR: High-Quality Custom Shirt Printing
PRICING: Contact them via Requesting a quote for more information
WEBSITE: Print On Demand
ADDRESS: Singapore
CONTACT DETAILS: Contact them via Requesting a quote for more information
OPERATING HOURS: Operate on All Days Throughout The Week
Wet Designs, the team behind the retail fashion brands Wetteeshirt, Uncle Ahn T, Heng Tee Shirt, KaoBeiKing, and Salty, owns Print On Demand Singapore. With years of experience in the custom shirt printing industry, they understand the importance of producing high-quality products that their customers will love and enjoy.
Since April 2012, Print On Demand Singapore has been a division of Legendary Social Tees Pte Ltd. Wet Designs Pte Ltd took over the operations, equipment, assets, and clients of "Print on Demand Singapore" and "Legendary Social Tees Pte Ltd" in July 2018.
Being a veteran in the custom shirt printing industry, Print On Demand Singapore ensures that you will be able to receive the finest quality.
They see to it that they will be able to evaluate each piece of artwork's sizing, placement, and printability since finding the best color, material, and style is crucial for developing a successful brand.
Of course, when it comes to quality, they have a wide range of fabrics to choose from, wherein they recommend to their customers which material will best suit their budget, brand, and need.
Not only that, their qualified team of experts uses only the highest-grade equipment to print and manufacture t-shirts that you and your customers will adore.
Print On Demand offers the following services: Direct-to-garment (DTG) Printing, Fashion Vinyl, Digital Transfer, Embroidery, Sublimation, and Silkscreen Printing
Service Highlights
Efficient delivery system
Various printing styles
Highly experienced staff
27. Legendary Merch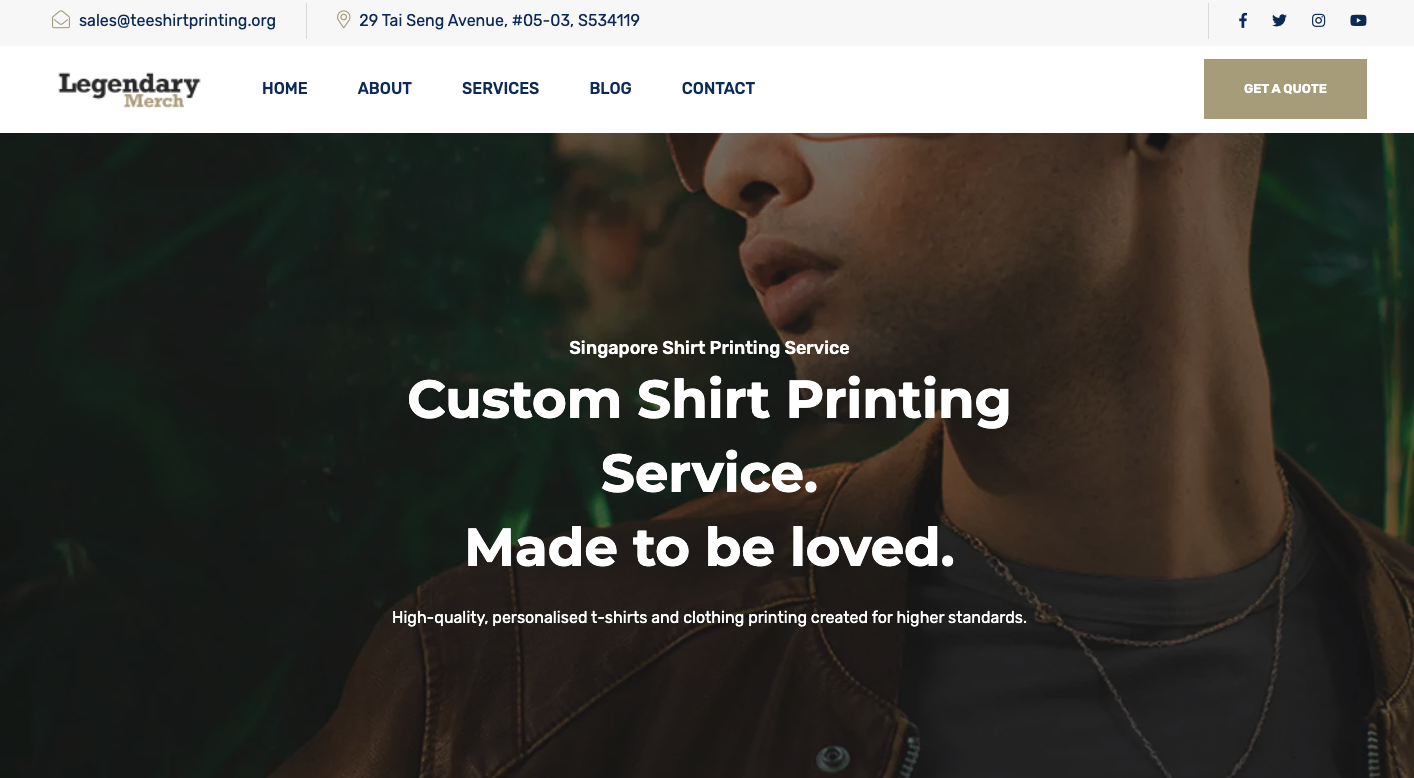 BEST FOR: B2B garment printing to agencies and businesses of all sizes providing high-quality clothing printing and lightning-fast turnaround times
PRICING: Contact for more details
WEBSITE: Legendary Merch
ADDRESS: 29 Tai Seng Avenue, Natural Cool Lifestyle Hub, #05-03, #05-09, Singapore 534119
CONTACT DETAILS: [email protected]
OPERATING HOURS: Contact for more details
Legendary Merch is a T-shirt printing company based in Singapore that provides B2B garment printing to agencies and businesses of all sizes in Singapore, including bespoke T-shirt printing.
They have been in business for seven years, so you can trust that you'll get high-quality clothing, lightning-fast turnaround times, and unparalleled versatility.
Legendary Merch offers the following services: DTG T-shirt printing, Embroidery, Cut & Sew, Vinyl Printing, Corporate T-Shirt Printing, Merch Printing, Uniforms Printing, and Events T-shirt Printing.
In their well-organized inventory, plain T-shirts and other unprinted clothing are easily accessible.
Service Highlights
Incredible delivery time
Strict quality control
Highly experienced staff
---
And there you have it! These apparel-customization companies are your best bets for the best t-shirt printing in Singapore for any type of occasion, group, or celebration.
Should use any of these companies, please feel free to tell us about it. Was it all you expected it to be and what did you ask them to print for you?
Oh, and if you originally came to this page because you want to commemorate an event or occasion with custom shirts, note that we have other lists you may want to check out. For example, we've lined up the companies for the best flower delivery in Singapore too!