Our 20 Favourite Clinics for Nose Thread Lift in Singapore
If you've always wanted to improve your nose but you're afraid to take on a surgery, no need to be scared… because, with the best nose thread lift in Singapore, you no longer have to undergo a risky procedure.
Nose thread lift treatments are non-surgical aesthetic methods that can enhance the visuals of your nose and achieve your desired change. The nose thread lift is also known to be a much safer option than fillers.
To help you in finding the right professionals to consult with, see our list of the leading clinics for the best nose thread lifts in Singapore.
Note: List is in no particular order.
Dr. Gerard Ee – The Clifford Clinic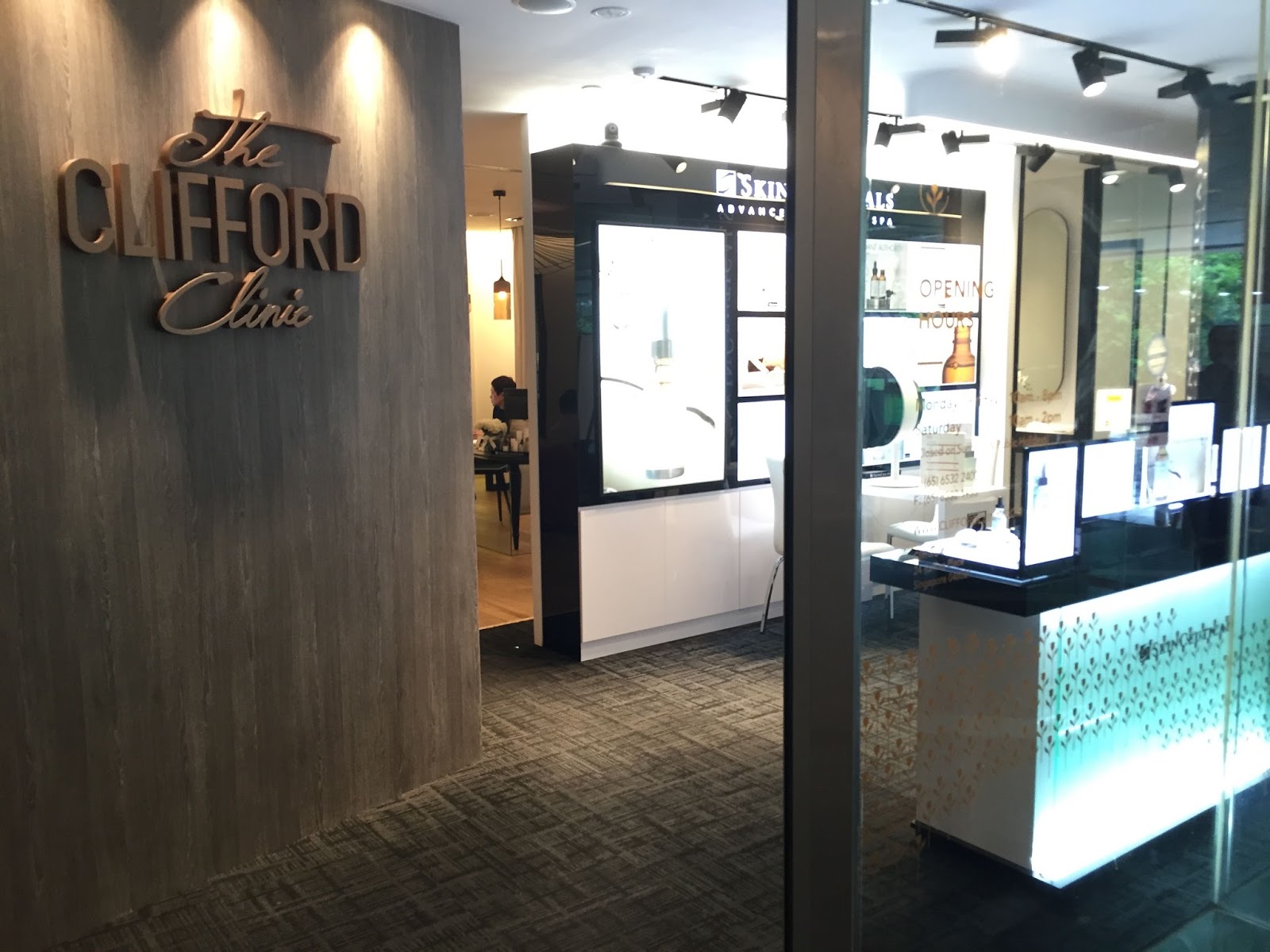 Being one of the most recommended aesthetic clinics, The Clifford Clinic provides extensive treatments for skin, face, body, hair, eyes, and they even have wedding packages for enhancing the absolute beauty of the brides-to-be.
They offer a nose thread lift that can improve the contours and shape of your nose. They make sure that after their treatment, you'll have a higher nose bridge, sharper tip, or a more slender look, and all this is done with natural-looking changes.
Highlights
15-minute session
Signature products
Dr Terence Goh

Dr. Terrence Goh is a one-stop service provider when it comes to plastic surgery services. They offer treatments for any part of the body, from face enhancements to figure modification.
One of their surgeons is Dr. Terence Goh, an expert in aesthetic and reconstructive microsurgery. His fine motor skills serve to make his treatments more accurate and suited to a patient's preferences.
If you're looking for a reliable, effective plastic surgery clinic, turn to Plastic Surgeon Singapore. No matter what you need, you won't be disappointed.
Highlights
Various Plastic Surgery Services
Expert Surgeons
Dr. Lee Mun Heng – Cambridge Medical Group
BEST FOR
Non-invasive therapeutic programme
SERVICES
Ultra Skin HIFU, Liquid Face Lift, Lunchtime Nose Lift, Glow & Radiance, Laser Hair Removal
WEBSITE
https://www.aesthetic-clinic-singapore.com/home-heng/
ADDRESS
391B Orchard Road, #08-05A1, Tower B, Ngee Ann City, Singapore 238874
CONTACT DETAILS
+65 6432 8215


[email protected]

OPERATING HOURS
Mon to Wed, and Fri 10am – 6pm
Thurs 10am – 8pm
Sat 10am – 3pm
Sun and PH Closed
Cambridge Aesthetic Clinic provides holistic treatments to make you beautiful inside and out. This boutique medical and laser aesthetic clinic provides medically sound and comprehensive aesthetic care in a comfortable and private environment.
Cambridge Aesthetic Clinic uses FDA-certified and approved machines, as well as Korean technology, to provide a comprehensive range of customised non-invasive therapeutic treatments for all their patients. Their range of services include laser and resurfacing therapies, radiofrequency, light and ultrasonic based treatments, botox and filler injections, chemical peels and various facial and body wellness treatments.
They will help you become the best version of yourself. With their experience and expertise, every treatment recommendation and program will be personally and specifically tailored to you, to ensure optimal results and outcome.
Highlights
Customised treatment programs
FDA-certified and approved machines
Comprehensive range of non-invasive therapeutic treatments
Lush Medical Clinic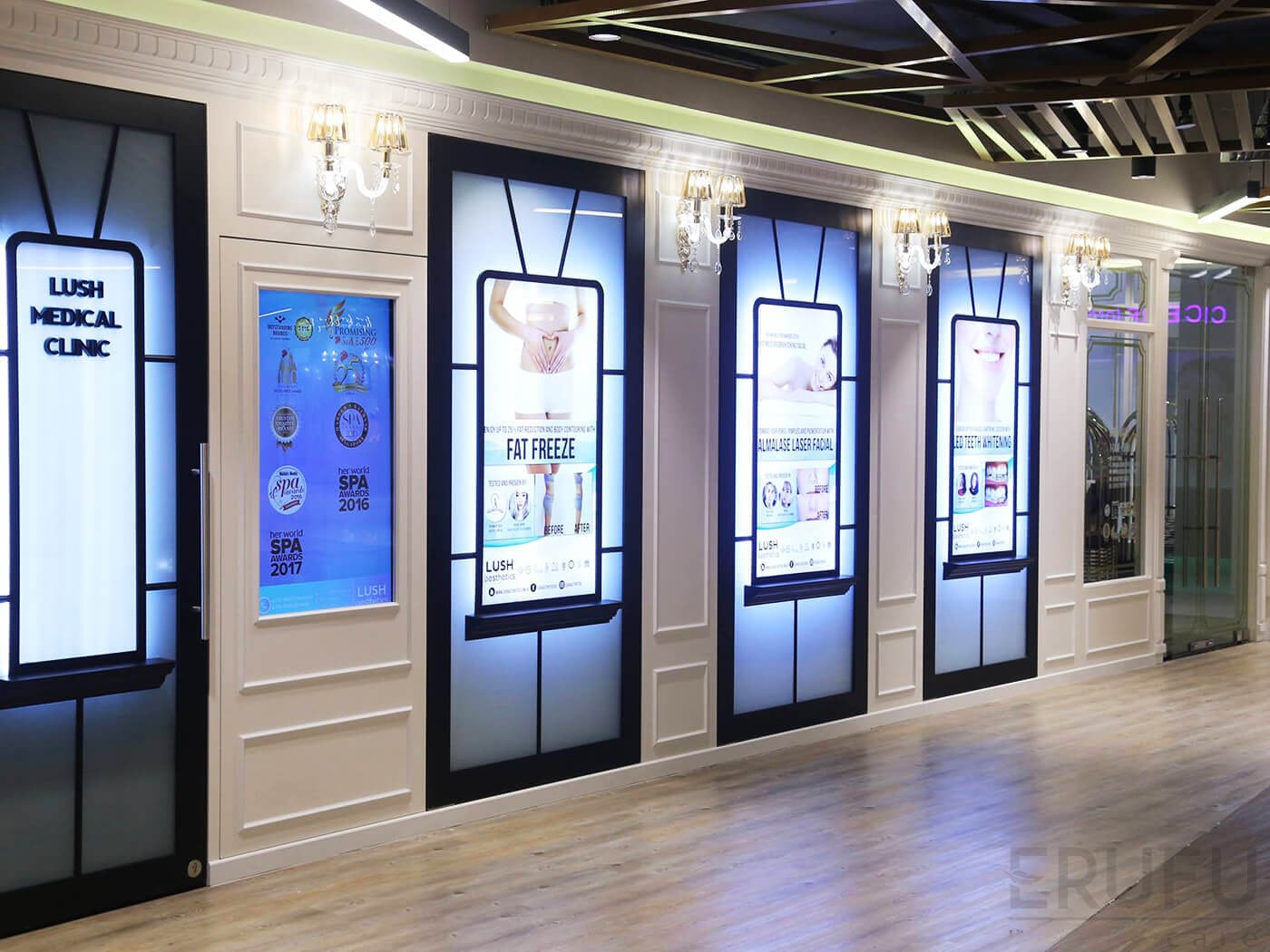 | | |
| --- | --- |
| BEST FOR | Broad range of aesthetic treatments |
| WEBSITE | https://www.lushmedicalclinic.com.sg/ |
| ADDRESS | https://www.lushmedicalclinic.com.sg/contact-us |
| CONTACT DETAILS | https://www.lushmedicalclinic.com.sg/contact-us |
Lush Medical Clinic offers the best nose thread lifts in Singapore that'll help straighten the nose's contours, increasing nose height and lifting the nose tip. These procedures will redefine your nose shape, making it sharper.
Aside from this, they also offer thread lifts for the face, chin, arm, tummy, and under eyes. They also provide fillers, skin boosters, as well as transplant treatments for hair, eyebrow, and more.
Highlights
Wide variety of nose thread lifts
Facial contours
Celevenus Wellness and Aesthetic Clinic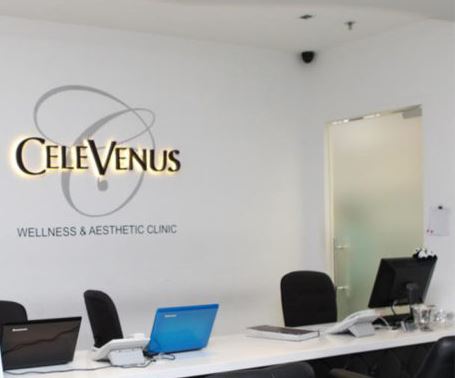 BEST FOR
Therapies and treatments
WEBSITE
http://www.celevenus.com.sg/
ADDRESS
391B Orchard Road, #16-03/04 Ngee Ann City Tower B, Singapore 238872
CONTACT DETAILS
+65 6410 9621
OPERATING HOURS
Weekdays: 10:30am–7:30pm

Saturday: 10:30am–3pm
If you're doubting whether to get a nose thread lift or a nose filler, you may consult with Celevenus Wellness and Aesthetic Clinic. They'll analyse your condition at the initial consultation and they'll inform you which option is suitable for you.
Their best nose thread lift in Singapore lasts for only 15 minutes and you can repeat the procedure after a year. They also offer facial therapy, skin and body treatments, and many more services for further enhancements.
Highlights
Signature treatments
Facial therapy
Prive Clinic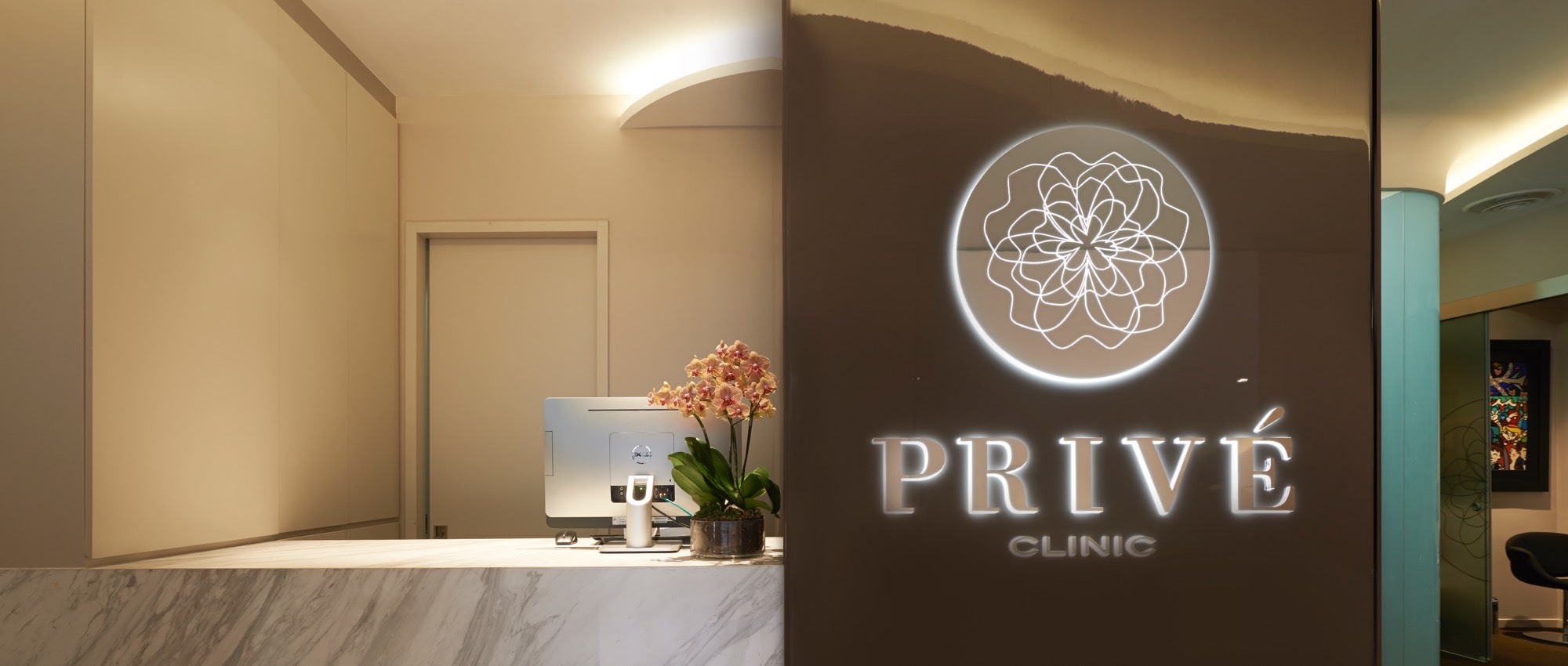 Prive Clinic provides thread lift treatments for different parts such as the nose, mid-face, jaw, forehead, neck, eyebrow, and undereye. When it comes to their nose thread lift, it can last up to one year and a half.
You can also choose to pair with it other treatments including fillers, Ultherapy or Thermage, for a more satisfying result. They also offer various clinic services like anti-ageing, acne and scar, hydration, eye works, and bodywork treatments.
Highlights
Signature products for all skin types
Special promotions
Aesteem Clinic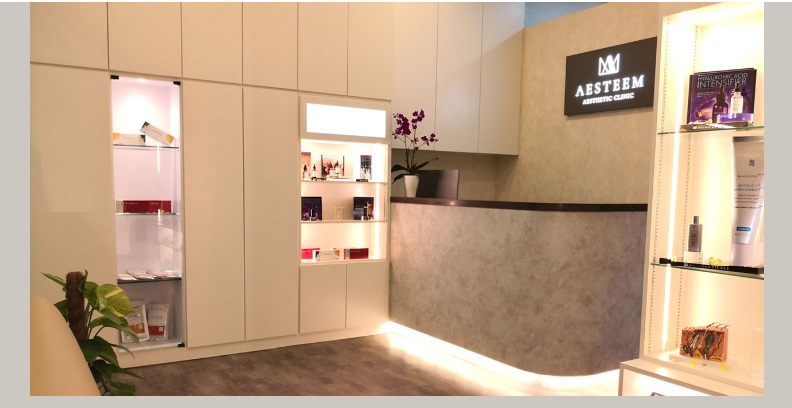 | | |
| --- | --- |
| BEST FOR | Minimal pain and no downtime for each treatment |
| WEBSITE | https://aesteemclinic.sg/ |
| ADDRESS | Novena Medical Center 10, Sinaran Drive #11-23 Singapore 307506 |
| CONTACT DETAILS | (+65) 6850 5050 |
Want to look and feel beautiful with a minimal amount of pain, and be back on your feet in no time? Aesteem Clinic is the Nose Thread Lift clinic for you! They offer a nose thread lift treatment that is rejuvenating and non-invasive.
To top it all, Aesteem Clinic assures that there is no downtime for their nose thread lift treatment – be back on your feet in no time!
Highlights
Non-invasive, minimal amount of pain

No downtime
Radium Medical Aesthetics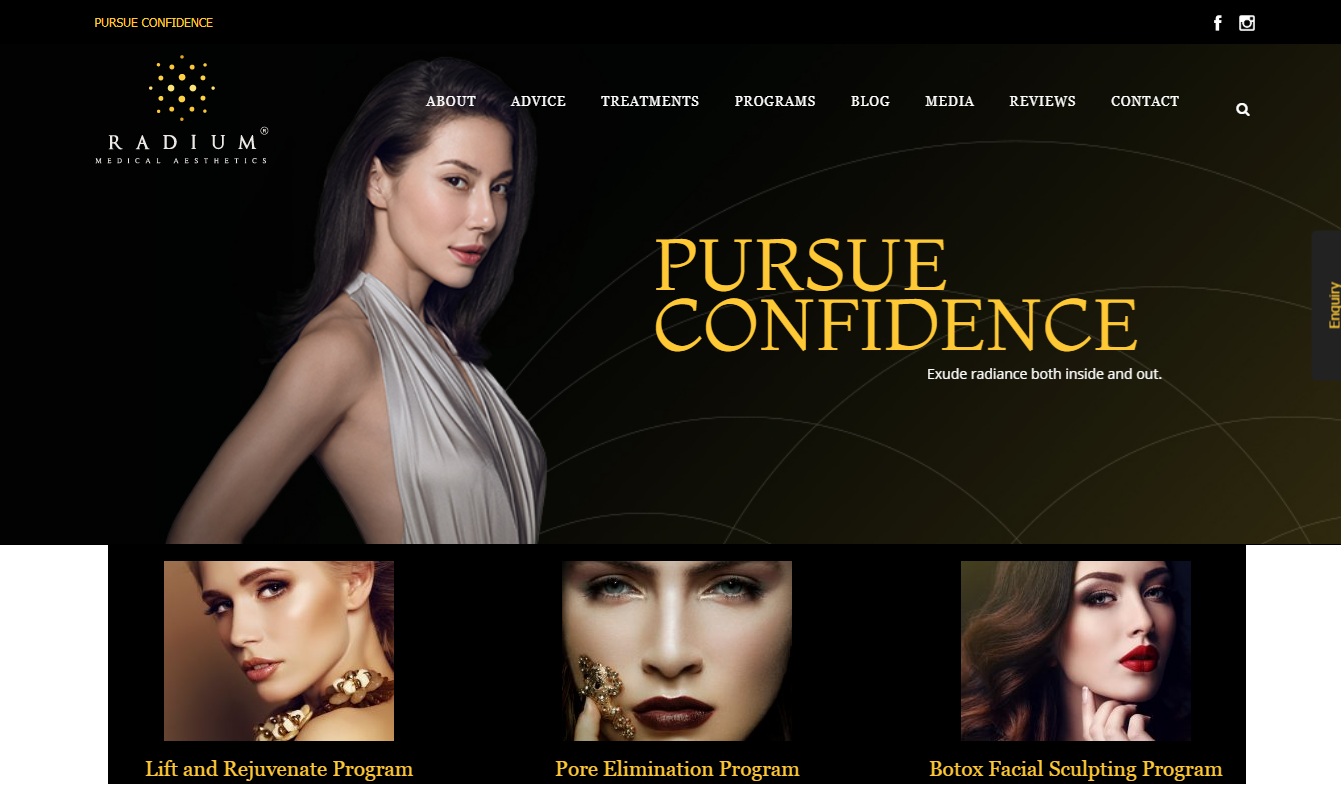 BEST FOR

Latest, non-invasive, FDA-approved/ CE-marked medical aesthetic treatments

WEBSITE

https://radium-aesthetics.com/

ADDRESS

3 Temasek Boulevard #03-325/326 Suntec City Mall, Singapore 038983

CONTACT DETAILS

Phone: +65 6837-0507

Whatsapp: +65 9630-3022

OPERATING HOURS

Monday to Saturday – 10.30am to 8pm

(Last appointment at 7pm)

Sunday – 10.30am to 3pm

(Last appointment at 2pm)
Radium Medical Aesthetics invests in top-rated medical equipment and products to ensure the quality of work and the safety of their patients. They also make sure to keep up with the latest innovations in the field of medical aesthetics to improve the level of their services.
If you wish to have a premium quality nose lift procedure, Radium Medical Aesthetics is one of your best options. Aside from it being one of the award-winning aesthetic clinics across the country, they are also committed to delivering seamless work that will not only make you look better but will also build your confidence.
Their PDO Nose Thread Lift is a non-surgical treatment that is meant to get you a sharper, defined Nose.
Highlights
Non-surgical nose lift

State-of-the-art facilities
Bio Aesthetic Laser Clinic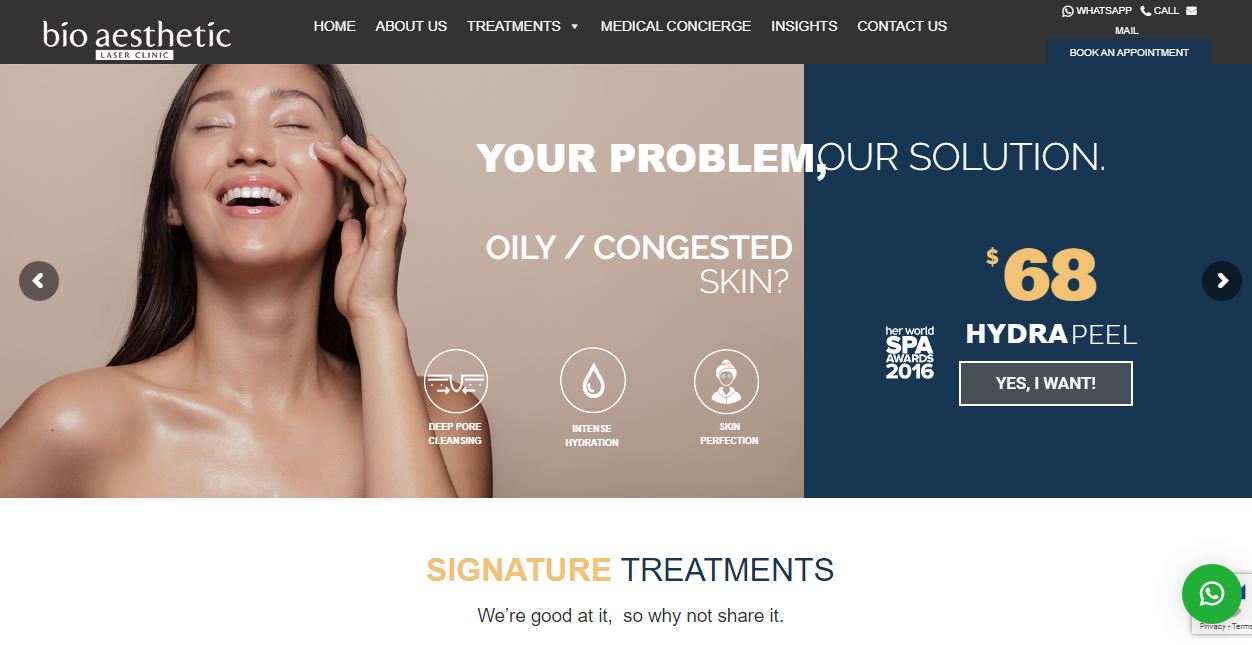 BEST FOR

Non-surgical rhinoplasty

WEBSITE

https://baclinic.sg/

ADDRESS

Palais Renaissance 390 Orchard Road #03-01 Singapore 238871

Tampines 1 Mall 10 Tampines Central 1 #04-35 Singapore 529536

CONTACT DETAILS
+65 6333 4566/ [email protected]
OPERATING HOURS
Orchard Branch

Monday – Friday: 11: 00 am to 8:30 pm

Saturday: 10:00 am to 6:00 pm

Tampines Branch

Monday – Friday: 10:00 am to 9:00 pm

Saturday and Sunday: 10:00 am to 7:00 pm
Bio Aesthetic Laser Clinic provides natural yet technological solutions to your beauty problems. This means that the clinic offers non-surgical procedures to their clients to meet their needs. Thus, you can go to them if you're anxious about getting an operation for your skin or face issues.
Aside from their aesthetic procedure, they also sell products that help you to maintain or rejuvenate your skin. You can go to their website if you want to know more about their beauty items.
Highlights
Nonsurgical procedure

Professional and skilled doctor

Minimal pain and downtime

Fast procedure
Edwin Lim Medical Aesthetic Clinic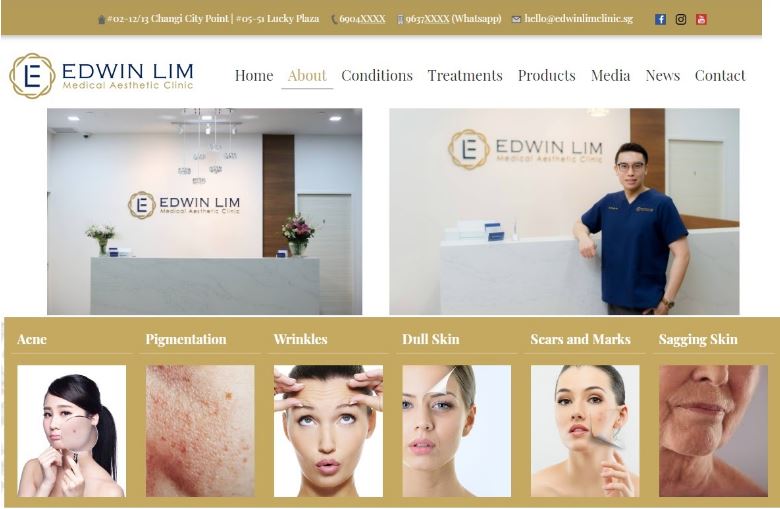 BEST FOR

Wide range of aesthetic services

SERVICES

Injectables, Laser, Medi-Facials and Fat Freeze, HIFU treatment

WEBSITE

https://edwinlimclinic.sg/

ADDRESS

#02-12/13 Changi City Point | #05-51 Lucky Plaza

#05-51, Lucky Plaza, 304 Orchard Road Singapore 238863

CONTACT DETAILS
[email protected]
OPERATING HOURS
Monday – Friday:

11:00 to 8:00 pm

Saturday and Sunday: 11:00 am to 6:00 pm
Edwin Lim Medical Aesthetic offers an extensive and comprehensive aesthetic service for their clients. They are equipped with the modern and latest technology which they use for their procedures. Their aim is to lessen and minimize the pain or discomfort felt by their patients.
One of the services they offer is Korean Ultra-V Hiko Nose Threadlift. It helps their clients augment their nose in a non-surgical procedure yet a result that is really outstanding.
They have two branches located at Changi City Point and at Lucky Plaza. These two can be easily located and have ample parking areas for their clients. Thus, you are always welcome to visit their clinic at any time.
Highlights
Comprehensive medical aesthetic service

Minimal discomfort and pain
S Aesthetics Clinic

BEST FOR
Face fillers
SERVICES
Popular Treatments, Face Treatments, Skin Treatments, Eye Area Treatments, Hair Aesthetics Treatments, Body Treatments
WEBSITE
https://saestheticsclinic.com/
ADDRESS
9 Scotts Road #07-07
Scotts Medical Centre (Pacific Plaza)
Singapore 228210
CONTACT DETAILS
Email: [email protected]
Telephone: +65 6235 0338
WhatsApp: +65 90207234
OPERATING HOURS
Mon-Fri: 10am – 8pm
Sat: 10am – 6pm
Sun & Public Holidays: Closed
If you want a reliable aesthetic service provider, turn to S Aesthetics Clinic. Their wide variety of services are both top notch and pain free.
Their nose thread treatments are one of the best, due to the minimal discomfort it presents to their clients. Besides applying numbing cream to the area being treated, they also administer local anaesthesia to the area. You can rest assured that you will be able to achieve your ideal look with as little pain as possible.
Highlights
Expert aestheticians
Great customer service
High quality equipment and materials
Lux Medical Aesthetic Clinic Singapore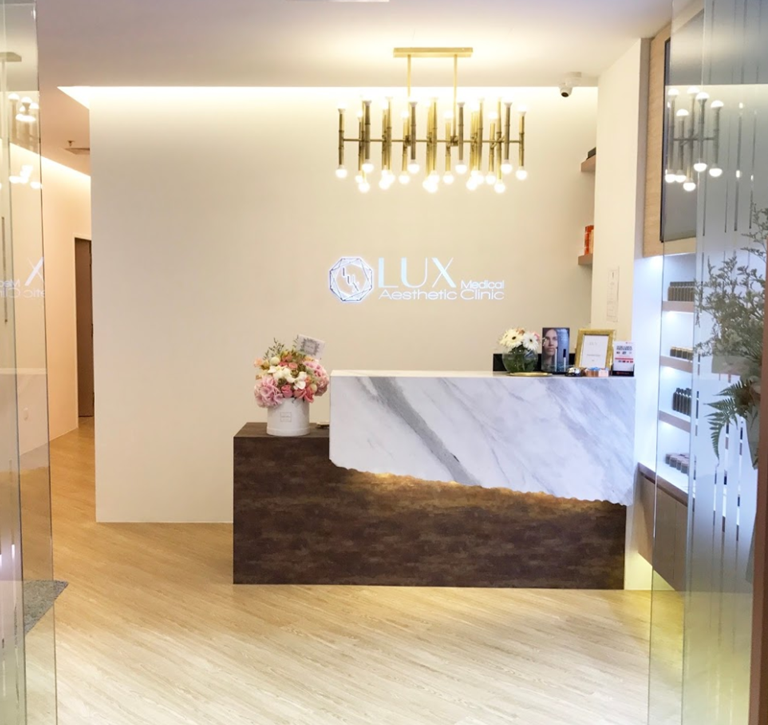 Luxe Medical Aesthetic Clinic is founded by highly esteemed Dr Kellyn Shiau, a graduate of Bachelor of Medicine and Surgery. She holds a Graduate Diploma in Family Medicine from the National University of Singapore. She's an expert with a lot of procedures, including jaw reduction injections, fillers, lasers, thread lifts.
Dr Shiau firmly believes in achieving beautiful skin with all-natural facial enhancements. One of the most popular in this age is the Nose Thread Lift.
The Nose Thread Lift in Luxe Medical offers a new way to enhance the part of the face without undergoing surgical procedures. It promises a perkier tip and an elevated nose bridge. Compared to surgical nose implants, it provides a more painless experience and an even more natural result.
Highlights
Minimal pain inducing procedures
Minimal down time
Highly skilled doctor
La Clinic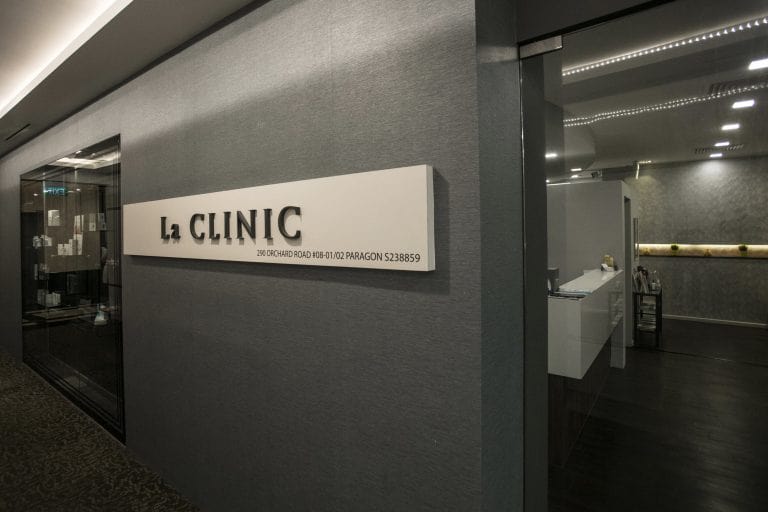 BEST FOR
Extensive premium quality threads
WEBSITE
https://laclinic.com.sg/
ADDRESS
290 Orchard Road #08-01/02 Paragon Medical Tower (Lobby 2) Singapore 238859
CONTACT DETAILS
(65) 6235 4040
OPERATING HOURS
Weekdays: 9am – 5pm

Saturday: 9am – 1pm
Unlike other options, La Clinic offers different types of high-quality threads for their nose thread lift treatments, as opposed to other clinics that only use one thread option. At this clinic, they provide brands from the US and Korea.
They also take pride in their senior specialist, who has trained under the creator of the leading Ultra V threads in Korea. With their excellent professionals and treatments, they offer one of the best nose thread lifts in Singapore.
Highlights
Different types of threads
Special programs
8 Medical Aesthetic Clinic
BEST FOR
Complete Aesthetic Treatments
SERVICES
Skin Treatments, Face Treatments, Body Treatments
WEBSITE
https://www.8medicalaesthetic.com/
ADDRESS
SOMERSET BRANCH
51 CUPPAGE ROAD, #06-22, SINGAPORE 229469DHOBY GHAUT BRANCH
2 HANDY ROAD, #04-19/20 THE CATHAY, SINGAPORE – 229233

CLEMENTI BRANCH
41 SUNSET WAY, #01-05, CLEMENTI ARCADE, SINGAPORE 597071

TAMPINES BRANCH
TAMPINES PLAZA, 5 TAMPINES CENTRAL 1 #03-01 S529541

CONTACT DETAILS
Tel: +65 3157 5947

SMS/WHATSAPP : +65 9151 9017
8 Medical Aesthetic offers a diverse set of medical aesthetic procedures. They primarily offer non-surgical treatments.
They have high standards of quality, from their doctors to their equipment. 8 Medical Aesthetic is a clinic you can count on to fulfil any of your aesthetic needs.
Highlights
Excellent attention to detail
FDA approved technology
Tiffiny Yang Aesthetics

BEST FOR
High-quality aesthetics treatment
SERVICES
Cosmetic treatments for various parts of the body
WEBSITE
https://www.tiffinyyangclinic.com/
ADDRESS
Orchard Building #12-02, 1 Grange Road
Singapore 239693
CONTACT DETAILS
+65 9186 0805 (Whatsapp) / +65 6338 9448
[email protected]
Tiffiny Yang Aesthetics Clinic believes that every problem has one solution, albeit not a simple one. With that in mind, they make sure to offer a wide range of beauty treatments from head to toe.
Their team of expert aestheticians creates tailor-fit beauty solutions suited for each individual. Their quality services are motivated by one goal, to give you newfound confidence.
Highlights
Proven aesthetic treatments
Wide range of beauty and cosmetic treatments
Veritas Clinic
BEST FOR
Lip Fillers
SERVICES
Face, Eye, Skin, and Body Services
WEBSITE
https://veritas.com.sg
ADDRESS
13 STAMFORD RD, #B2-35 CAPITOL PIAZZA, SINGAPORE 178905
CONTACT DETAILS
[email protected]
+65 6283 3885
+65 8129 9789
Veritas Clinic is well-known for their use of science-backed treatments. Their services are focused on giving the patient the results they want immediately.
Their aestheticians are dedicated to finding the latest procedures that are best for their clients. With their comprehensive set of services, there's no doubt that you'll be able to get the most out of the aesthetic treatments.
Highlights
Treatments backed by science
Patient-centric experience
Comprehensive and result driven treatments
Experienced aesthetician
Dr. Chio Aesthetic and Laser Centre
Dr. Chio Aesthetic and Laser Centre is one of the most trusted clinics across Singapore that caters to an extensive range of aesthetic concerns. From skin care to complex treatments, you can trust the team to bring out the best in you.
One of the services that many of their clients avail is their HIFU. This non-surgical skin tightening treatment of the clinic is backed with an advanced medical tool that helps induce collagen production with no downtime.
This treatment can be done in different parts of the face from forehead to jawline.
Highlights
Immediate visible effect just after one treatment
Relatively painless.
No downtime
Illumia Medical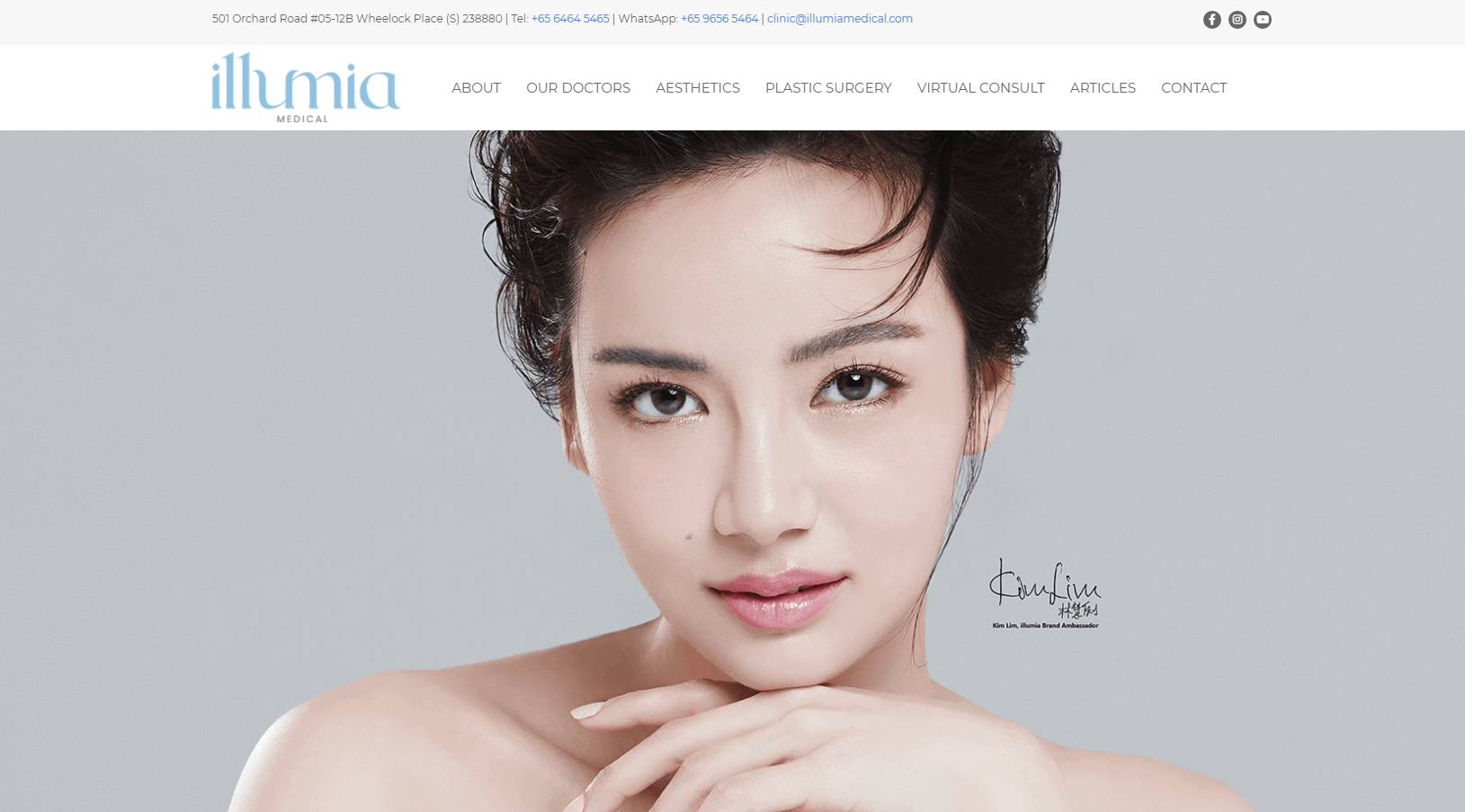 BEST FOR
Medical Aesthetics and Plastic Surgery
WEBSITE
https://www.illumiamedical.com
ADDRESS
501 Orchard Road, #05-12 Wheelock Place, Singapore 238880
CONTACT DETAILS

Tel: +65 6454 5465

Whatsapp: +65 9656 5464

Email: [email protected]

OPERATING HOURS
Mon to Fri: 10.30am – 8.30pm | Sat 10:30am – 3pm, Sun & Ph: Closed
Illumia Medical is a clinic that meets their patient's aesthetic needs with their wide range of services. With the use of the latest technologies and techniques in the field, they deliver results that look natural and last for a long time.
If you're looking for a nose thread lift, they have a 3-Step Nose ThreadLift procedure available as an option to consider. It's a comprehensive, painless, and non-surgical treatment that, unlike most nose thread lifts, takes account of your whole face in the modification process.
This procedure divides your nose into three areas, namely, the nose bridge, nose ridge, and nasal tip. Their expert doctors modify one or more of these areas to improve its overall proportions and make it more defined.
Once you undergo treatment, you won't experience any discomfort thanks to their use of numbing and local anaesthesia. With a duration of 15 to 30 minutes, treatment will be done sooner than you may expect.
You won't suffer any adverse effects after the procedure, aside from mild swelling, bruising, and soreness. There's no need for any downtime as well, so you can get back to your daily activities as soon as treatment finishes.
Highlights
State-of-the-art centre
High performance
Self developed technologies
Latest proven technologies from all over the world
SL Aesthetic Clinic
BEST FOR
Aesthetic Services for the Entire Body
WEBSITE
https://slclinic.com.sg/our-treatments/face/nose-thread-lift/
ADDRESS
Causeway Point
1 Woodlands Square,
#04-11, Causeway Point S(738099)
Junction 8
9 Bishan Place, #04-02B/C,
Junction 8 S(579837)
Jurong Point
63 Jurong West Central 3, #B1-32
Jurong Point Hse 2 S(648331)
Plaza Singapura
68 Orchard Road, #04-08B,
Plaza Singapura S(238839)
Tampines 1
10 Tampines Central 1, #04-30/32
Tampines 1 S(529536)
Wheelock Place
501 Orchard Road #04-04,
Wheelock Place S(238880)
Westgate
3 Gateway Drive, #04-22
Westgate S(608532)
CONTACT DETAILS
Causeway Point
Tel: +65 6877 0144
Junction 8
Tel: +65 6262 5898
Jurong Point
Tel: +65 6316 2556
Plaza Singapura
Tel: +65 6336 1106
Tampines 1
Tel: +65 6634 8102
Wheelock Place
Tel: +65 6235 8403
Westgate
Tel: +65 6358 4588
OPERATING HOURS
Contact clinic for more information
Next on our list is an aesthetic clinic known for the range it has to offer its clients. SL Aesthetic Clinic has been serving the people of Singapore for over a decade now.
The clinic's team consists of highly skilled and knowledgeable individuals whose main goal is to make customers happy with their services, all while empowering them to be the best versions of their selves. As a result, SL Aesthetic Clinic is always updating its services, ensuring that they are non-invasive as well as FDA-approved, CE-marked, or HSA-approved.
Some of these services include derma fillers, mole removal, ultherapy, skin boosters, eyebags removal, pigmentation treatment, and more. When it comes to aesthetic clinics that caters to the aesthetic needs of various parts of the body, SL Aesthetic Clinic comes highly recommended.
Now, it's also worth noting that all of these services, including the ones that aren't mentioned, are performed by doctors who are all medically trained. Plus, they have the needed certifications of competence recognised by the Singapore Medical Council's Aesthetic Practice Oversight Committee (APOC).
Aside from being highly talented, skilled, and knowledgeable, these doctors are committed to helping clients look their best selves. So, it isn't all too surprising that they take the time to consult with each client, learning more about their aesthetic history and needs before moving forth with any service that they are in need of.
All in all, SL Aesthetic Clinic makes an excellent choice because of its range of services, team of doctors, and dedication to customer service.
Highlights
Offers a wide range of aesthetic services
Constantly updates aesthetic services
Minimal downtime depending on the service chosen
Multiple locations available
Professional and friendly staff
M-Aesthetic Clinic


Located in Novena Medical Centre, M-Aesthetic Clinic strives to help clients achieve the perfect look through various medically-backed aesthetic treatments.
M-Aesthetic Clinic is headed by Dr Ho Rui Ming, who brings with him a wealth of knowledge and extensive background in aesthetic medicine. He has a Master's Degree in Clinical Dermatology from St John's Institute of Dermatology of the University of London and several Certificates of Competence, by both the Aesthetic Dermatology Educational Group and the Dermatological Society of Singapore.
Dr Ho Rui Ming makes it a point to continually hone his skills while updating himself with the latest technological and medical advancements. With him at the help, M-Aesthetic Clinic has served numerous clients, offering them aesthetic treatments that have to do with the face, skin, hair, and body.
One of these is the Korean Nose Thread Lift, which is a non-surgical rhinoplasty that is achieved with threads with minimal to no downtime as compared to a surgical nose implant.
Patients who undergo the Korean Nose Thread Lift can expect to see results after the procedure. Moreover, there is no downtime, and the procedure does not associative potential side effects of fillers.
Highlights
Offers a wide range of aesthetic services
Non-surgical aesthetic procedures
Open six days a week
Have you already found the nearest clinic from our list of the best nose thread lifts in Singapore? Share with us which one you'd like to visit and see the services.
For more options, here's our list of the best aesthetic clinics in Singapore. Some of these clinics offer nose thread lifts or fillers to enhance its shape and contouring, giving you a natural-looking and defined nose appearance.