By Jasmine Wee
If you've always wanted to improve your nose but you're afraid to take on a surgery, no need to be scared… because, with the best nose thread lift in Singapore, you no longer have to undergo a risky procedure.
Nose thread lift treatments are non-surgical aesthetic methods that can enhance the visuals of your nose and achieve your desired change. The nose thread lift is also known to be a much safer option than fillers.
To help you in finding the right professionals to consult with, see our list of the leading clinics for the best nose thread lifts in Singapore.
Note: List is in no particular order.
1.  Dr. Gerald Ee – The Clifford Clinic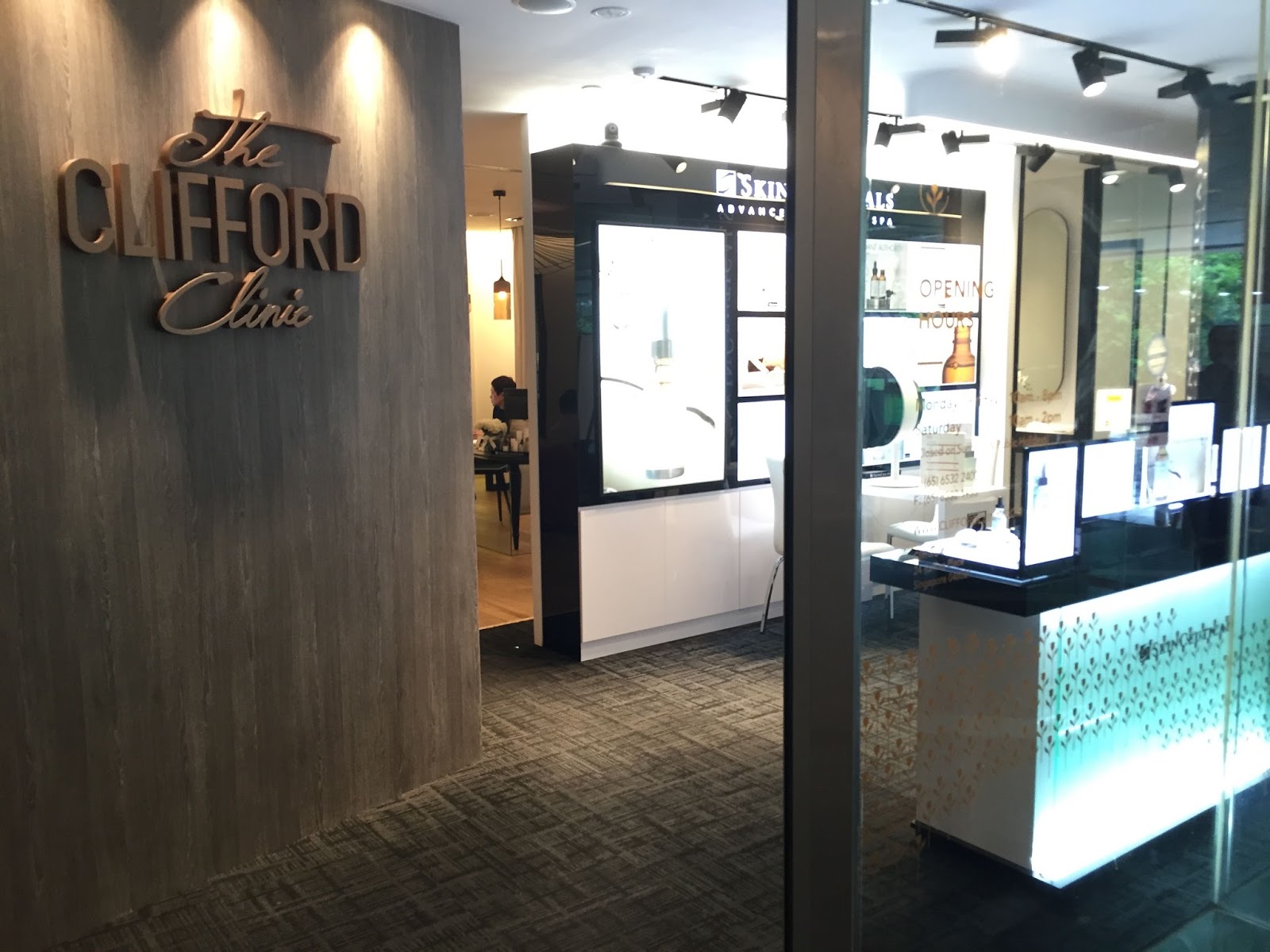 Being one of the most recommended aesthetic clinics, The Clifford Clinic provides extensive treatments for skin, face, body, hair, eyes, and they even have wedding packages for enhancing the absolute beauty of the brides-to-be.
They offer a nose thread lift that can improve the contours and shape of your nose. They make sure that after their treatment, you'll have a higher nose bridge, sharper tip, or a more slender look, and all this is done with natural-looking changes.
Highlights
15-minute session
Signature products
Customer Reviews
As it has been featured on many media outlets, The Clifford Clinic has gained the trust of most customers who've experienced painless, comfortable, and incredible nose thread lift treatments.
This is why they're known to have the best nose thread lift in Singapore. A customer gave this feedback on Google Reviews:
"Dr Ee is very reassuring and I felt at ease throughout my first nose threadlift experience at The Clifford Clinic.  He made sure to bring me through the entire process and was very patient with explaining it to me. Result of the nose threadlift was amazing. It was relatively painless and was one of the most pleasant aesthetic treatment experiences I've had."
2.  Dr Terrence Goh

BEST FOR 
Diverse Plastic Surgery Services
WEBSITE
https://www.plasticsurgeonsingapore.com/nose-thread-lift/
ADDRESS
38 Irrawaddy Road #06-48 Mount Elizabeth Novena Specialist Centre Singapore 329563
CONTACT DETAILS
3129 2428
OPERATING HOURS
Mon – Fri: 9am – 6:30pm
Sat: 9am – 1pm
Sun: Closed
Dr. Terrence Goh is a one-stop service provider when it comes to plastic surgery services. They offer treatments for any part of the body, from face enhancements to figure modification.
One of their surgeons is Dr. Terence Goh, an expert in aesthetic and reconstructive microsurgery. His fine motor skills serve to make his treatments more accurate and suited to a patient's preferences.
If you're looking for a reliable, effective plastic surgery clinic, turn to Plastic Surgeon Singapore. No matter what you need, you won't be disappointed.
Highlights
Various Plastic Surgery Services
Expert Surgeons
3.  Lush Medical Clinic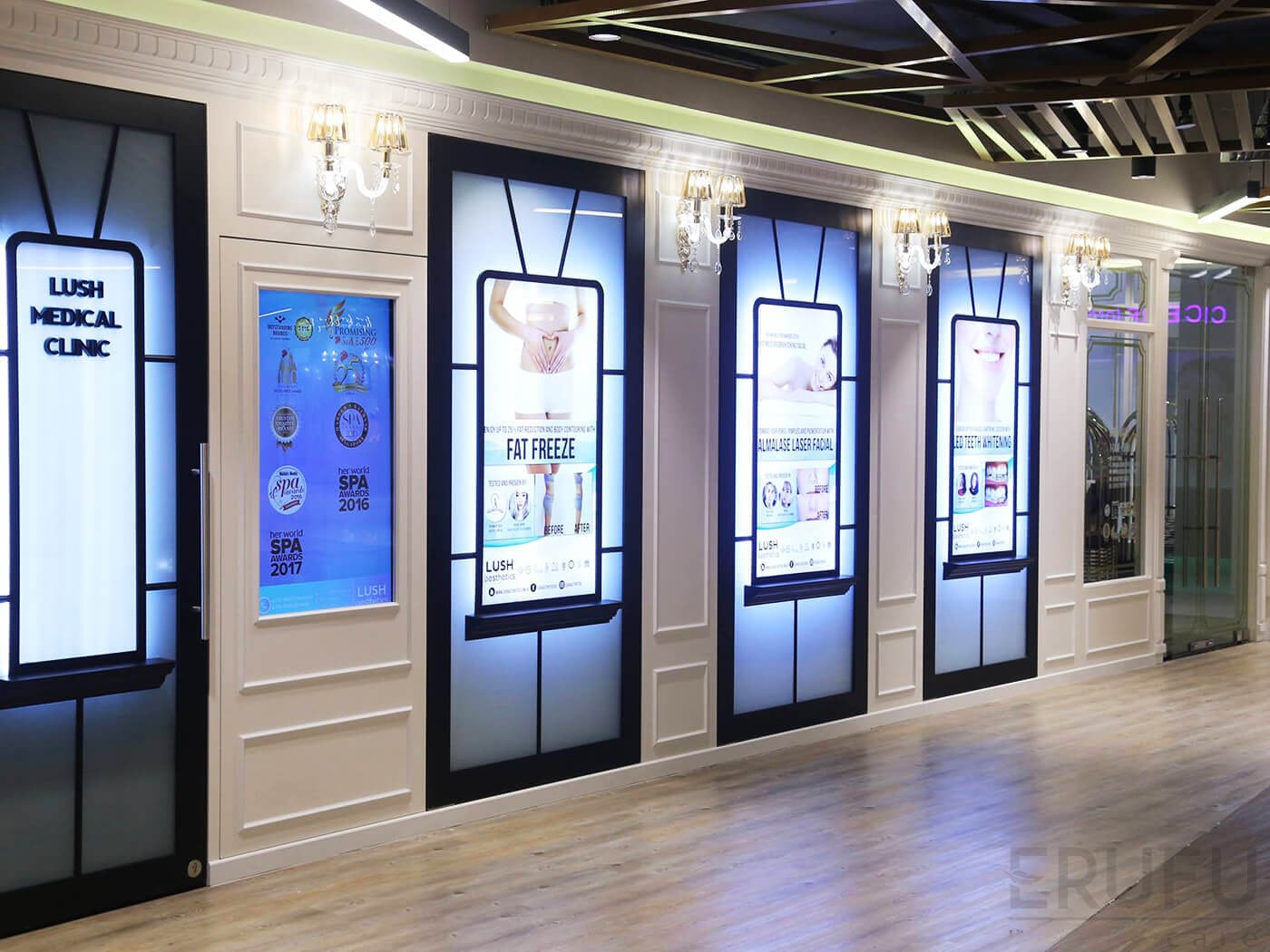 | | |
| --- | --- |
| BEST FOR  | Broad range of aesthetic treatments |
| WEBSITE | https://www.lushmedicalclinic.com.sg/ |
| ADDRESS | https://www.lushmedicalclinic.com.sg/contact-us |
| CONTACT DETAILS | https://www.lushmedicalclinic.com.sg/contact-us |
Lush Medical Clinic offers the best nose thread lifts in Singapore that'll help straighten the nose's contours, increasing nose height and lifting the nose tip. These procedures will redefine your nose shape, making it sharper.
Aside from this, they also offer thread lifts for the face, chin, arm, tummy, and under eyes. They also provide fillers, skin boosters, as well as transplant treatments for hair, eyebrow, and more.
Highlights
Wide variety of nose thread lifts
Facial contours
4.  Celevenus Wellness and Aesthetic Clinic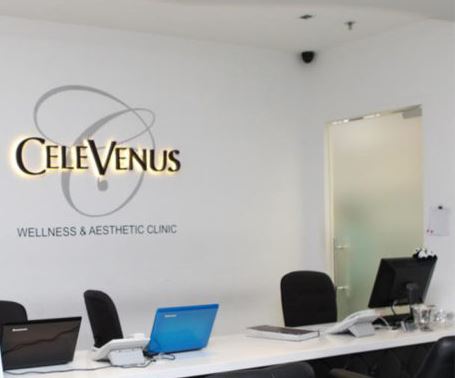 BEST FOR 
Therapies and treatments
WEBSITE
http://www.celevenus.com.sg/
ADDRESS
391B Orchard Road, #16-03/04 Ngee Ann City Tower B, Singapore 238872
CONTACT DETAILS
+65 6410 9621
OPERATING HOURS
Weekdays: 10:30am–7:30pm

Saturday: 10:30am–3pm
If you're doubting whether to get a nose thread lift or a nose filler, you may consult with Celevenus Wellness and Aesthetic Clinic. They'll analyse your condition at the initial consultation and they'll inform you which option is suitable for you.
Their best nose thread lift in Singapore lasts for only 15 minutes and you can repeat the procedure after a year. They also offer facial therapy, skin and body treatments, and many more services for further enhancements.
Highlights
Signature treatments
Facial therapy
Customer Reviews
Celevenus Wellness and Aesthetic Clinic has been receiving a lot of praise from their clients, saying that they don't only provide aesthetic treatments but they also cater to the overall wellness of each individual, making them an all-around aesthetic clinic.
"Best aesthetic doctor in Singapore! Excellent bedside manners and a genuine heart for all his patients. The team of nurses are also very professional and caring. Overall a top notch aesthetic clinic that I will return to again & again for my beauty needs."
5.  Prive Clinic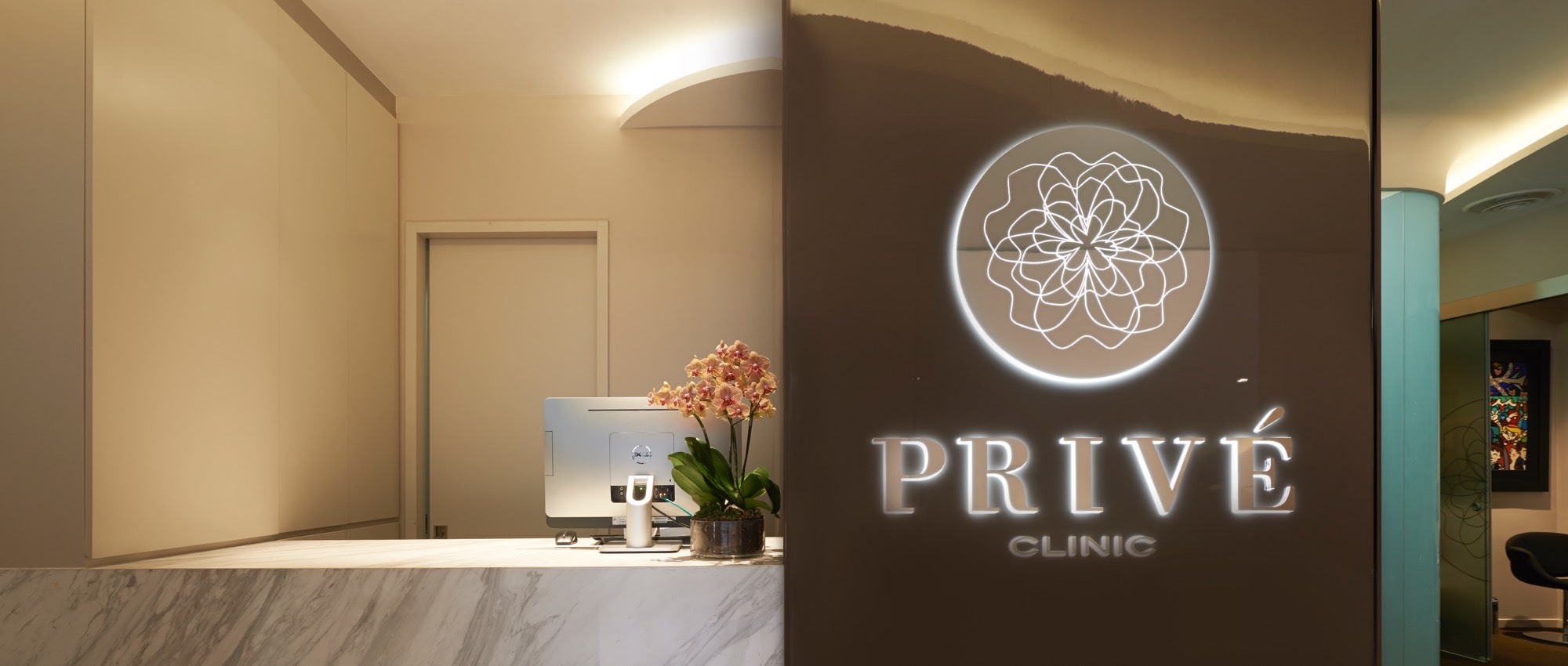 Prive Clinic provides thread lift treatments for different parts such as the nose, mid-face, jaw, forehead, neck, eyebrow, and undereye. When it comes to their nose thread lift, it can last up to one year and a half.
You can also choose to pair with it other treatments including fillers, Ultherapy or Thermage, for a more satisfying result. They also offer various clinic services like anti-ageing, acne and scar, hydration, eye works, and bodywork treatments.
Highlights
Signature products for all skin types
Special promotions
Customer Reviews
From the facilities and staff up to their treatments, many customers have praised the offerings and mentioned delightful experiences at Prive Clinic.
They were impressed with the smooth procedures performed, which have made Prive one of the clinics that have the best nose thread lift in Singapore.
"I was very pleased with my experience at Prive Clinic. Staff are always so friendly and welcoming! I was beyond impressed how great and knowledgeable the doctors are, and made me feel comfortable all throughout the treatment.. The facilities are clean and in central location. I'm always so well taken care of during treatments. You have to be patient especially during treatments to have the best result possible. They did not make me feel rushed on treatments unlike any other clinics out there. Thanks, Prive!"
6.  La Clinic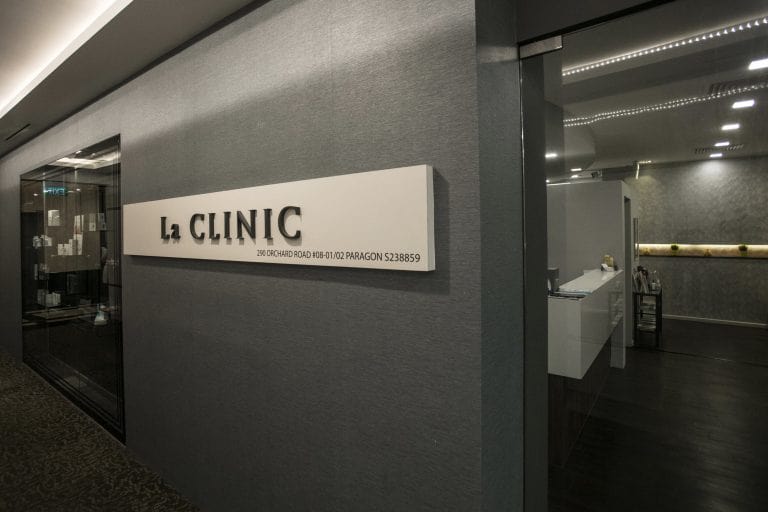 BEST FOR 
Extensive premium quality threads
WEBSITE
https://laclinic.com.sg/
ADDRESS
 290 Orchard Road #08-01/02 Paragon Medical Tower (Lobby 2) Singapore 238859
CONTACT DETAILS
(65) 6235 4040
OPERATING HOURS
Weekdays: 9am – 5pm

Saturday: 9am – 1pm
Unlike other options, La Clinic offers different types of high-quality threads for their nose thread lift treatments, as opposed to other clinics that only use one thread option. At this clinic, they provide brands from the US and Korea.
They also take pride in their senior specialist, who has trained under the creator of the leading Ultra V threads in Korea. With their excellent professionals and treatments, they offer one of the best nose thread lifts in Singapore.
Highlights
Different types of threads
Special programs
7. Aesteem Clinic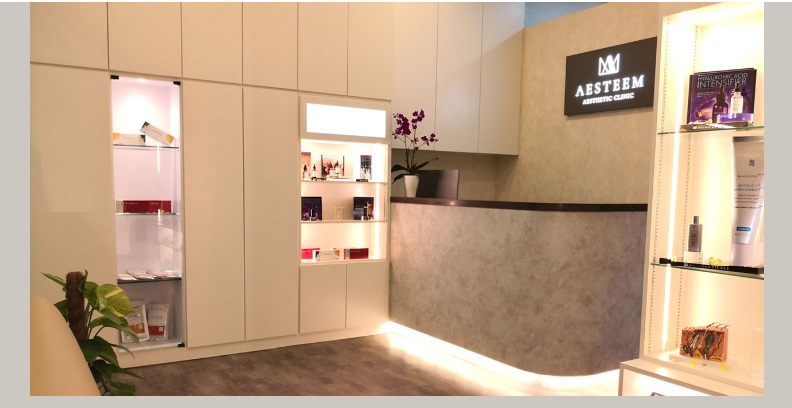 | | |
| --- | --- |
| BEST FOR | Minimal pain and no downtime for each treatment |
| WEBSITE | https://aesteemclinic.sg/ |
| ADDRESS | Novena Medical Center 10, Sinaran Drive #11-23 Singapore 307506 |
| CONTACT DETAILS | (+65) 6850 5050 |
Want to look and feel beautiful with a minimal amount of pain, and be back on your feet in no time? Aesteem Clinic is the Nose Thread Lift clinic for you! They offer a nose thread lift treatment that is rejuvenating and non-invasive.
To top it all, Aesteem Clinic assures that there is no downtime for their nose thread lift treatment – be back on your feet in no time! 
Highlights
Non-invasive, minimal amount of pain

No downtime
8. Radium Medical Aesthetics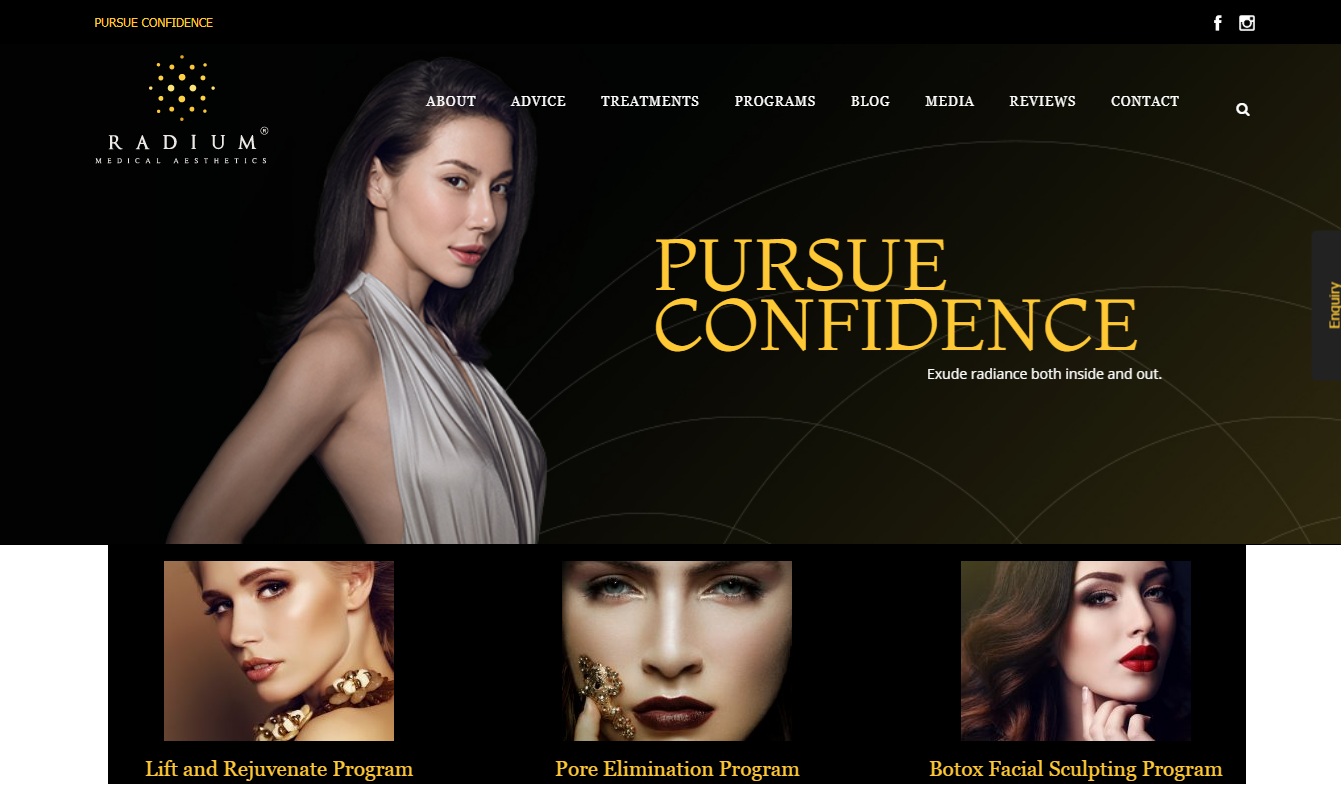 BEST FOR

Latest, non-invasive, FDA-approved/ CE-marked medical aesthetic treatments

WEBSITE

https://radium-aesthetics.com/

ADDRESS

3 Temasek Boulevard #03-325/326 Suntec City Mall, Singapore 038983

CONTACT DETAILS

Phone: +65 6837-0507

Whatsapp: +65 9630-3022

OPERATING HOURS

Monday to Saturday – 10.30am to 8pm

(Last appointment at 7pm)

Sunday – 10.30am to 3pm

(Last appointment at 2pm)
Radium Medical Aesthetics invests in top-rated medical equipment and products to ensure the quality of work and the safety of their patients. They also make sure to keep up with the latest innovations in the field of medical aesthetics to improve the level of their services.
If you wish to have a premium quality nose lift procedure, Radium Medical Aesthetics is one of your best options. Aside from it being one of the award-winning aesthetic clinics across the country, they are also committed to delivering seamless work that will not only make you look better but will also build your confidence.
Their PDO Nose Thread Lift is a non-surgical treatment that is meant to get you a sharper, defined Nose.
Highlights
Non-surgical nose lift

State-of-the-art facilities
Customer Reviews
Their clients loved how the team makes their procedures light and comfortable and constantly reassuring them that everything is going just fine.
""I love seeing Dr Siew. I have seen many doctors before and I would say he is by far the best!!i have been seeing Dr Siew for a while now. He is very honest and realistic about each procedure. He always made sure I was comfortable and reassured me what expectations- and super friendly. I have seen great improvement on my skin for my acne scars. The best about this place is also the nurses and staffs are very accommodating and sweet. Great team!!
9. Bio Aesthetic Laser Clinic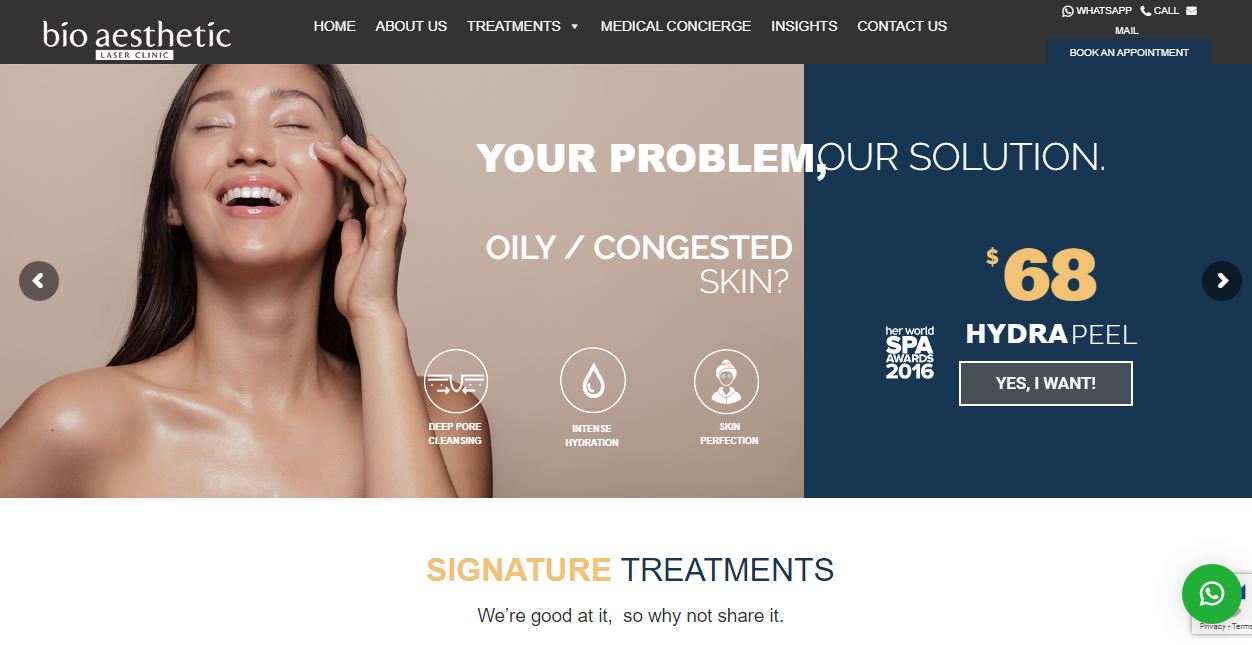 BEST FOR

Non-surgical rhinoplasty

WEBSITE

https://baclinic.sg/

ADDRESS

Palais Renaissance 390 Orchard Road #03-01 Singapore 238871

Tampines 1 Mall 10 Tampines Central 1 #04-35 Singapore 529536

CONTACT DETAILS
+65 6333 4566/ [email protected]
OPERATING HOURS
Orchard Branch

Monday – Friday: 11: 00 am to 8:30 pm

Saturday: 10:00 am to 6:00 pm

Tampines Branch

Monday – Friday: 10:00 am to 9:00 pm

Saturday and Sunday: 10:00 am to 7:00 pm
Bio Aesthetic Laser Clinic provides natural yet technological solutions to your beauty problems. This means that the clinic offers non-surgical procedures to their clients to meet their needs. Thus, you can go to them if you're anxious about getting an operation for your skin or face issues.
Aside from their aesthetic procedure, they also sell products that help you to maintain or rejuvenate your skin. You can go to their website if you want to know more about their beauty items. 
Highlights
Nonsurgical procedure

Professional and skilled doctor

Minimal pain and downtime

Fast procedure
Customer Reviews 
Customers praised the clinic for its dedication in providing natural treatment to their clients. Here are some of the review from their satisfied customers:
It's difficult to find a good aesthetic clinic here in Singapore,where the stuff isn't to pushy to sell you any kind of treatments and without good or any knowledge. Bio aesthetic clinic is the completely opposite, awesome consultation, treatments,therapists & sunny doctor . I will definitely come back !.) – Milada Bauer
Service was excellent. I praise all the staff not only for being very professional, but also because there is a very kind way about their personalities, and that shows me that they care about customers and service. The whole team was organized and friendly. Thank you Dr fin and Jennifer for the advise and I am happy with the results of all your treatments. – Joey Joey Teo
10. Edwin Lim Medical Aesthetic Clinic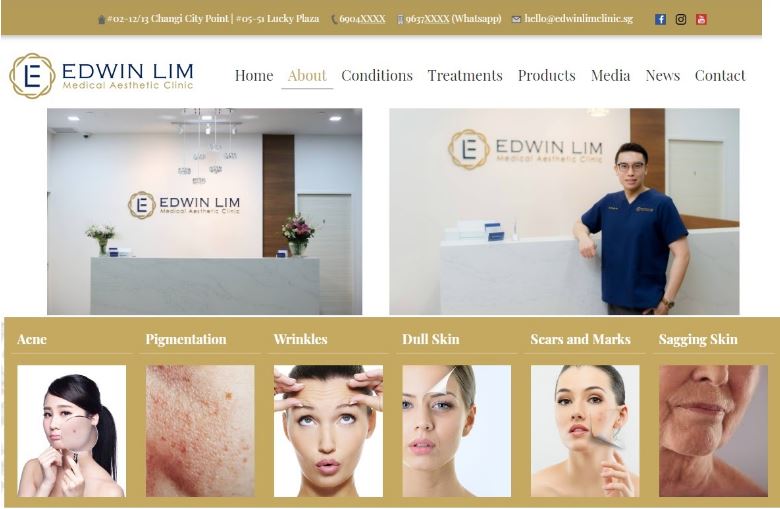 BEST FOR

Wide range of aesthetic services

SERVICES

Injectables, Laser, Medi-Facials and Fat Freeze, HIFU treatment

WEBSITE

https://edwinlimclinic.sg/

ADDRESS

#02-12/13 Changi City Point | #05-51 Lucky Plaza

#05-51, Lucky Plaza, 304 Orchard Road Singapore 238863

CONTACT DETAILS
[email protected]
OPERATING HOURS
Monday – Friday:

11:00 to 8:00 pm

Saturday and Sunday: 11:00 am to 6:00 pm
Edwin Lim Medical Aesthetic offers an extensive and comprehensive aesthetic service for their clients. They are equipped with the modern and latest technology which they use for their procedures. Their aim is to lessen and minimize the pain or discomfort felt by their patients. 
One of the services they offer is Korean Ultra-V Hiko Nose Threadlift. It helps their clients augment their nose in a non-surgical procedure yet a result that is really outstanding.
They have two branches located at Changi City Point and at Lucky Plaza. These two can be easily located and have ample parking areas for their clients. Thus, you are always welcome to visit their clinic at any time. 
Highlights
Comprehensive medical aesthetic service

Minimal discomfort and pain
Customer Reviews
At Edwin Lim Medical Aesthetics, you will get the service that you deserve. Check out what their customer has to say regarding their service: 
Dr Edwin Lim came highly recommended through a good friend. I am not disappointed at all. Initially, concerned about finding the way to clinic but it turned out to be a breeze. There is an underground link from the EXPO station all the way to Changi City Point Mall; that keep me sheltered from the weather. He is thorough in his explanation, professional in the clinical care, exercise dexterity in surgical skills, has gentle touch and has a friendly persona. There is no hard sales. The Clinic staff are great too! The Clinic's emphasis on clients' needs taking centre stage is commendable. Just done my neurotoxin and fillers; really happy with the outcomes. Always gratifying to invest in my skincare as I am wearing it everyday. – Madeline Chan
A month ago, I messaged the clinic asking it about mole removal late at 11pm. To my surprise, the reply came within a minute. After the review today, I am more than happy with the outcome of the procedure. What had been a dark raised mole is now a reddish scar. Moreover, it is most likely going to return to skin colour in two to three weeks. There are no complaints whatsoever with my smooth and minimal-pain experience with the clinic. Dr Edwin and his female manager are there to help you and allow you to make the most informed decision as possible. I highly recommend dropping them an inquiry especially if you're unsure. – Brad 
11. S Aesthetics Clinic

BEST FOR
Face fillers
SERVICES
Popular Treatments, Face Treatments, Skin Treatments, Eye Area Treatments, Hair Aesthetics Treatments, Body Treatments
WEBSITE
https://saestheticsclinic.com/
ADDRESS
9 Scotts Road #07-07
Scotts Medical Centre (Pacific Plaza)
Singapore 228210
CONTACT DETAILS
Email: [email protected]
Telephone: +65 6235 0338
WhatsApp: +65 90207234
OPERATING HOURS
Mon-Fri: 10am – 8pm
Sat: 10am – 6pm
Sun & Public Holidays: Closed
If you want a reliable aesthetic service provider, turn to S Aesthetics Clinic. Their wide variety of services are both top notch and pain free.
Their nose thread treatments are one of the best, due to the minimal discomfort it presents to their clients. Besides applying numbing cream to the area being treated, they also administer local anaesthesia to the area. You can rest assured that you will be able to achieve your ideal look with as little pain as possible.
Highlights
Expert aestheticians
Great customer service
High quality equipment and materials
Customer Reviews
Check out some reviews left by S Aesthetics Clinic on Google review:
"Hands-down the best doctors I have ever seen.
Dr. Sii and Dr. Kwan really took the time and listened to my situation with patience to really understand what is best for solving the issue. I was having some allergic reactions from a lip filler, which I got from a different clinic a couple months ago. My lips were very swollen when I walked into S Aesthetics. I was in a middle of a business trip, so you can imagine, I was under great pressure and stress with the situation.
They explained to me in a logical and calm manner each step of the way, so I had little fear during the dissolving process.
I am so appreciative of their work and my situations have immediately gotten better.
Please keep up the wonderful things you are doing because the world needs doctors like you.
Thank you."
12. Lux Medical Aesthetic Clinic Singapore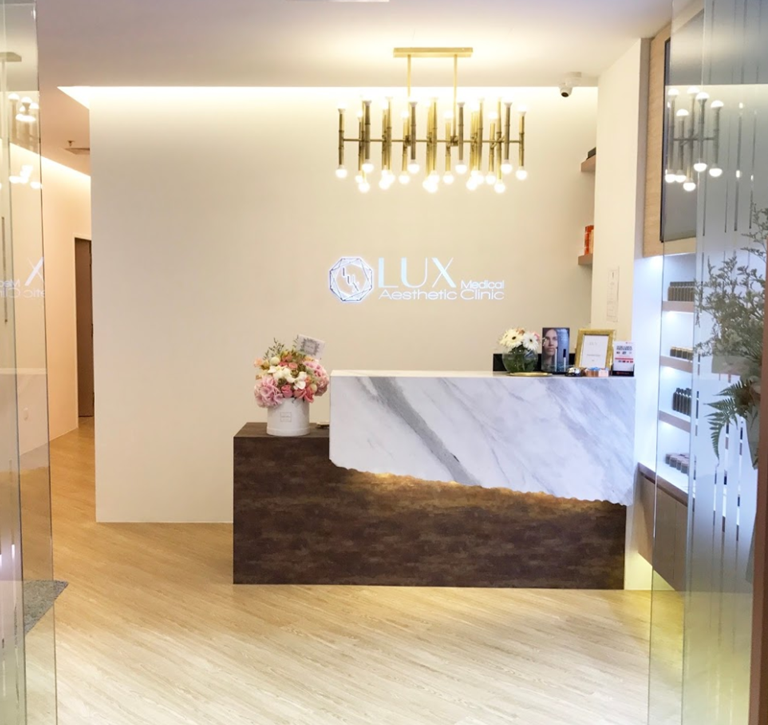 Luxe Medical Aesthetic Clinic is founded by highly esteemed Dr Kellyn Shiau, a graduate of Bachelor of Medicine and Surgery. She holds a Graduate Diploma in Family Medicine from the National University of Singapore. She's an expert with a lot of procedures, including jaw reduction injections, fillers, lasers, thread lifts.
Dr Shiau firmly believes in achieving beautiful skin with all-natural facial enhancements. One of the most popular in this age is the Nose Thread Lift.
The Nose Thread Lift in Luxe Medical offers a new way to enhance the part of the face without undergoing surgical procedures. It promises a perkier tip and an elevated nose bridge. Compared to surgical nose implants, it provides a more painless experience and an even more natural result.
Highlights
Minimal pain inducing procedures
Minimal down time
Highly skilled doctor
Customer Reviews
Checkout what a client had to say about Luxe Aesthetics' amazing customer service and procedure:
"Awesome service! Dr. Kelly was so nice and the staff as well. Glad that they didn't push any services and or hard sell. Would definitely come back!"
Have you already found the nearest clinic from our list of the best nose thread lifts in Singapore? Share with us which one you'd like to visit and see the services.
For more options, here's our list of the best aesthetic clinics in Singapore. Some of these clinics offer nose thread lifts or fillers to enhance its shape and contouring, giving you a natural-looking and defined nose appearance.