Our Top 14 Printing Services in Singapore
If you need to know where to find the best and most efficient printing shops in Singapore, you're on the right page! We spent a few weeks testing out printing services nationwide to see which ones delivered in production capacity, quality control, and value for money.
We tried printing out documents, name cards, bookmarks, photos, and more for this review and narrowed down the printing shops to our top choices below.
How much do printing services cost in Singapore?
Here is a breakdown of estimated costs based on service type:
| Service Type | Estimated Cost |
| --- | --- |
| Document printing | 5 cents to $1.50 per page |
| Photocopy | 3 cents to $1 per page |
| Photo printing | $10 to $25 per photo |
| Name cards | $15 to $30 per piece |
| Banners | $30 to $60 per banner |
How We Picked the Best Printing Services in Singapore
We assessed the services based on the following criteria:
1. Big Group Productions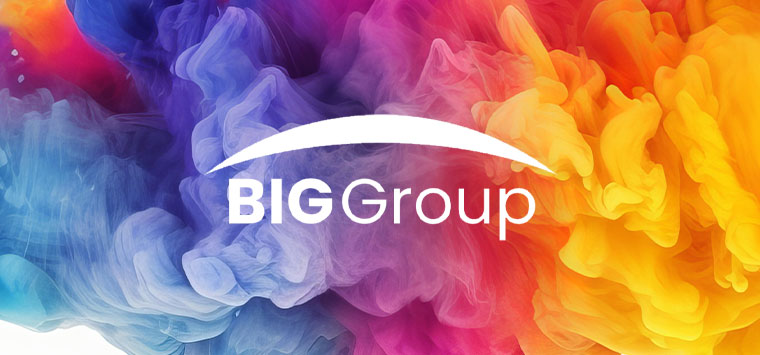 First on our list is Big Group Productions, a one-stop printing shop that also has a digital marketing arm available for hire. Since we mainly focused on the printing services they provided, we didn't pay much mind to the marketing services–but it's still a plus to know they offer them!
We inquired about Big Group's digital and brochure printing services, and included pictures to see how the resolution quality came out. Placing an order was easy, since simple printing jobs like ours can be requested online.
A simple quotation was given to us within a few minutes. The quote was relatively affordable for the services we requested, but bulk orders seem to reap better value for money, in our opinion.
We also explored other printing services, such as binding. There's a minimum requirement of 56 pages to avail of this service, however, so we didn't push through with it.
We were given the option to choose what kind of paper we wanted and a little time to request adjustments before the final printing process started.
After about a week, we were notified that our order was complete. The printing work came out flawless and in great quality, although it took some time despite being such a relatively small order.
The attention to detail and meticulous care for our approval was worth noting. Overall, Big Group Productions is a definite must-visit for your printing needs!
Outstanding customer service
Quick turnaround time
High quality products  
Quick quotations 
Minimum page requirement for binding services
Customer Reviews
Easy communication
"Big Group Productions has been our preferred printing and events agency. They are an energetic bunch and have supported our marketing campaigns over the years. The quality of the finished products, quick turnaround production and easy communication is the best we have ever experienced thus far!"—Valerie Woo
High-quality results
"We would like to express our sincere appreciation to the team at Big Group Productions as they have done such a great job and played a vital role in the success of our events. They have certainly gone above and beyond in ensuring that the goods and services are delivered ahead of schedule, without compromising the quality we desire. Their professionalism and excellent level of customer service are highly commendable."—Reina Quek
2. JHL Photocopy and Printing Services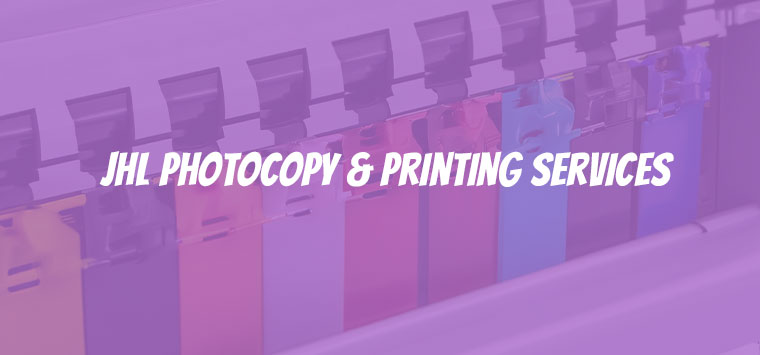 Our trip to JHL Photocopy and Printing Services was met with a queue of customers waiting to get documents printed out. The printing shop was small and pretty outdated, but when it was our turn, the whole order was completed within just a few minutes.
Granted, we went there for black-and-white documents and some coloured page printing, so it didn't really take up much time. However, we appreciated how quickly the staff members collected our orders and worked straight to the machines.
All pages were complete and we were happy with how the black-and-white documents turned out. The coloured ones, however, lacked a bit of vibrancy.
We were curious about their other printing services but were told that they mainly do document printing and photocopy. By the looks of the machines they had, it was safe to assume that larger printing services weren't within their capacity.
You can, however, get documents laminated, scanned, and bound for an affordable price. The rates they offer here are some of the lowest we've encountered for document printing, so that's something to look forward to.
Overall, our experience at JHL Photocopy and Printing Services was smooth, quick, and budget-friendly. We highly recommend visiting them!
Super affordable rates
Fast turnaround time
Colour quality needs improvement
Lacks machines for bigger printing services
Customer Reviews
Fast and efficient printing process
"Before I had my own printer, this shop was a god sent for all my printing needs. They're always fast and efficient and prices are cheap!"—Nicolle Leow, Google Reviews
Suitable for last minute requests
"We sent in a last minute bulk print & laminate request and we were able to collect it in a timely manner. Thank you Junwei and team for handling this rush order! We will definitely engage their services in the future :)"—Community Singapore, Google Reviews
3. Brilliant Prints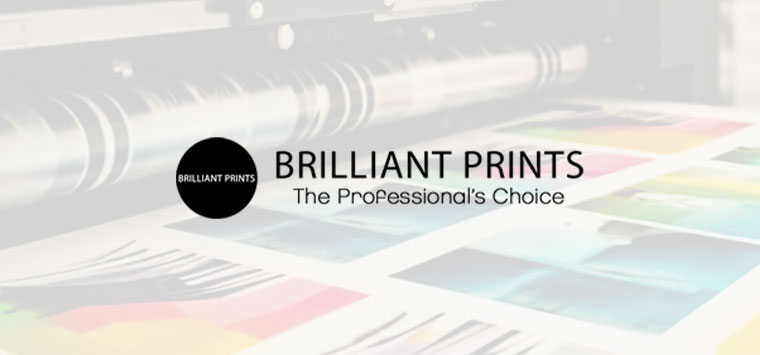 Brilliant Prints is probably one of the best printing shops in our list in terms of colour quality. For a change, we requested to have some photos printed out on canvas to see if the resolution would change.
We sent over queries before placing a final order and it took the printing shop a while before we got a reply. We didn't request a rush order, but we thought that the slow response rate was worth noting for future reference.
To our delight, Brilliant Prints did an excellent job of retaining the high resolution. The image wasn't distorted to fit the size of our chosen canvas, and the colours came out brighter thanks to the editing.
It also only took about a week for our order to complete, which was relatively quick for a large, high-resolution print. We chose the size of our canvas based on the measurements published on their website, but they also accept custom sizes upon request.
The cost for customisation went a little over our budget for the trial, and we weren't sure if we wanted to pay an extra $50 for a bigger canvas. If you have digital artworks you want printed out in larger frames, we recommend hitting up Brilliant Prints for the job.
Excellent colour quality
Best for photo/art printing
Minimum order requirement for custom sizes
Slow response rate
Customer Reviews
Nicely wrapped and printed
"Sent the artwork to Brilliant Prints, and they proceeded to print. Collected this one week later, nicely wrapped. Happy with the quality work!"—Henry Ng, Google Reviews
Friendly customer service
"Brilliant Prints is simply brilliant! Excellent customer service. Yuniza Khoo was amazing in answering all my questions, making helpful recommendations and arranging a special gift virtually. The Diamond Mount prints are gorgeous, very well made, and the quality of the prints are top notch. The delivery was timely. I highly recommend this printing company! Already thinking about my next prints"—Emilia Ksenia, Google Reviews
4. Ultra Supplies
It's often quicker to do things yourself, so we decided to test out Ultra Supplies for their self-service printing.
When we got there, we were greeted by a staff member who quickly directed us to where we could upload our files and print out our documents from their computers.
Since it was a self-service kiosk, most of the time it took to complete our order was spent figuring out how to use the provided computers. Thankfully, there were multiple staff members available to assist us and speed up the process.
We only found out after we had our file printed that we could request a staff member to do all the file transferring for us. That was our mistake, but it's good to know we could ask for assistance right away next time.
Ultra Supplies also has a website where you can place orders for larger projects like banners, invites, signages, and posters. Bulk orders are accepted, but we overheard from a customer that the turnaround time is slow here.
We only needed to print out a few documents for this trial and it was fairly quick. Once the order was complete, we headed straight to the cashier to make our payment but we were refused when we wanted to pay using a card.
The documents came out nicely done, and the paper quality was excellent. Just remember to bring a folder to keep your papers in mint condition when you take them home.
The kiosk only accepts cash, and luckily, we had some spare change. Take note of the payment options available when you decide to pay them a visit!
Fuss-free self-service printing
Wide scope of printing services
Cash-only basis
Slow turnover for bulk orders
Customer Reviews
Efficient printing services
"Have been coming to Ultra for my printing for years. The service here has been consistently efficient and accurate. Mainly the result of the service provided byJennifer. She's very fast and experienced, yet accommodating. Highly recommended!"—Jacqueline Yip, Google Reviews
Super affordable services
"Neighbourly type service, like talking to your auntie. No frills place to get the job done at a great price. Photocopy, printing, etc. Call to enquire about the service and charges if you are unsure before going down."—holkom12, Google Reviews
5. Print City Production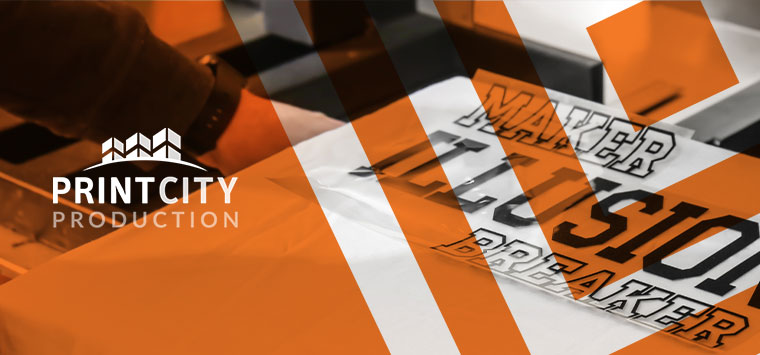 | Title | Info |
| --- | --- |
| ADDRESS | 10 Ubi Crescent, #01-24 Lobby, B UBI Techpark, Singapore 408564 |
| WEBSITE | http://www.printcity.com.sg/ |
| CONTACT DETAILS | +6562748171 |
| OPERATING HOURS | Monday to Friday, 9:00 am to 6:00 pm |
| PRINTING PRICE | Inquire for price |
Print City Production's wide scope of printing services really impressed us, as there's so much you can have them do, from posters to pop-up display systems. If you're in need of printing services for commercial purposes, we recommend Print City.
We placed our orders for name cards and were given a quotation right away. The system seemed automated, which for speed purposes, was efficient. However, when we tried to reach out to a representative to test their response rate, we were left on "seen".
It took them a while to respond to our queries via email and phone calls. While this may seem like a red flag, we were easily swayed by how fast their delivery service was.
Unless you have very specific printing needs, Print City is pretty efficient when it comes to bulk orders. We did wish, however, that rates would be more transparent since we found it difficult to get someone to confirm the quotation presented to us.
We still recommend Print City, mainly for large-scale commercial projects. Printing quality came out excellent, whether greyscale or coloured.
Wide scope of printing services
Prompt delivery 
Could improve on rate transparency
Slow response rate
Customer Reviews
Hassle-free online printing
"It was a breeze dealing with Aden and team. Not too pushy and still answer my never ending questions on the content and cover page of the books before we start printing. Lead time and delivery were quite fast too. Books came in excellent condition. Highly recommended!"—Siti Zuliana, Google Reviews
Smooth sailing service
"From my first enquiry, to the confirmation, to the printing, to the set up. Everything was done efficiently, the process was smooth, the set up was fast and the quality was amazing. Thank you all again!!!—Basil Tan, Google Reviews
6. Print That Now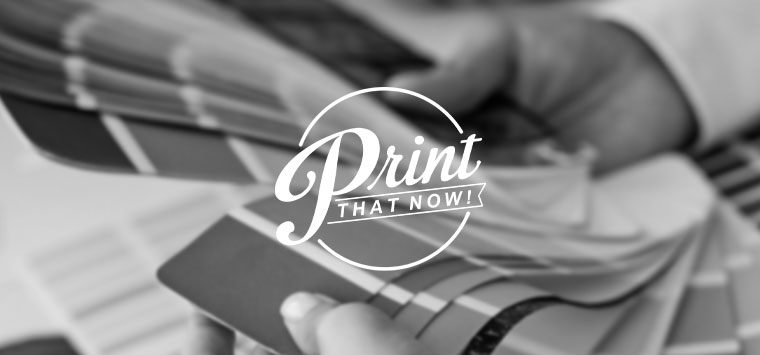 We got a little creative with Print That Now when we requested to print out bookmarks. The printing shop had an in-house design team who were very helpful in editing our initial design.
We got a lot of suggestions and decided to print out five to give as gifts to our coworkers. The editing took some time but Print That Now was very accommodating to our requests.
Since we only asked for five pieces, Print That Now suggested we order the minimum spend requirement to enjoy free delivery services. The minimum order value was at $150, which was a steep number, in our opinion.
We ended up just getting our original requested number of bookmarks and paid for the delivery fee since we didn't need that many bookmarks. At least, the turnaround time was fast, and the bookmarks turned out great.
For the quality and production capacity, we'd highly recommend Print That Now's services for corporate needs. If you need to get folders, stationery, or name cards printed out, Print That Now is a solid option.
In-house design team available
Best for corporate stationery
Pricey minimum spend requirement for free delivery
Not suitable for non-bulk orders
Customer Reviews
Accommodating design team
"I've used this service twice and will continue to. Great work, fair prices, very accommodating. Some of the reviews here seem to have an issue with the customer service. I found it to be efficient, and that is EXACTLY what I look for. 5 Stars. Thanks Kevin."—Seth Adams, Google Reviews
Super fast turnaround time
"I've been using print that now! Services for awhile now. So far it has been flawless, the replies from them are very quick and responsive. 100% will recommend."—Tam Lim, Google Reviews
7. Ho Services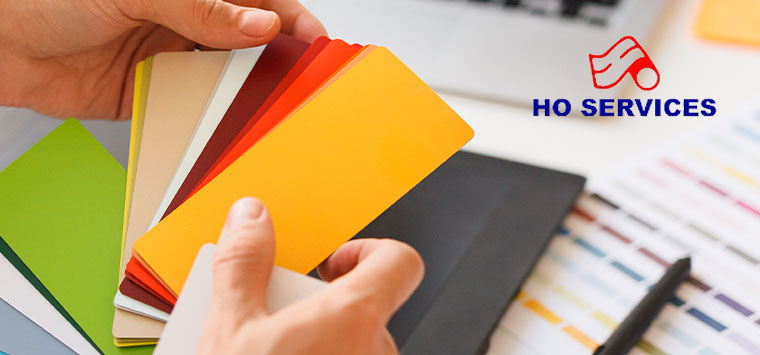 It took us a while to find Ho Services, a nifty printing shop located within Peace Centre. Ho Services seems to be a trusted brand among regular visitors, as bystanders knew exactly where to find the shop.
Ho Services was manned by an elderly crew who were friendly but, unfortunately, a little slow in attending to our requests. We only wanted to print out a couple of coloured documents, but after requesting an assistant, another staff member came to the rescue.
No offense to the elderly crew. They were delightful company and we couldn't really blame them for struggling to figure out the printing technology on the spot (we weren't in a big hurry anyway).
The rates here were super affordable, making Ho Services highly suitable for bulk orders, in our opinion. We also tested out the photocopy services and the quality didn't falter, page after page.
In terms of colour quality, our orders came out nicely done. Colours were not as vibrant as our other digital printing shops on this list, but the quality was good enough.
Overall, we highly recommend Ho Services for document printing and photocopy services. Just make sure to ask a security guard or a store owner where the shop is located as soon as you arrive at Peace Centre!
Affordable printing services
Best for photocopy and printing documents
Slow service speed
Inconvenient location
Customer Reviews
Consistent quality since 1991
"Ho services has been operating since 1991 and with the consistent service of Monday to Sunday with long hour services, rain or shine u can count on Ho services to provide good services to you such as photocopy, lamination, graphic design, large format printing, binding, deliver etc.."—General Enquiry, Google Reviews
Great work at fantastic prices
"These guys do great work at a fantastic price.The Indian lady was the most helpful and they don't even charge for wasted work.Keep up the good work. I hope this shop will lead the way in printing shop standards,unlike the god-awful Tampines Printing."—Darma ShadowzBoy, Google Reviews
8. Simple Digital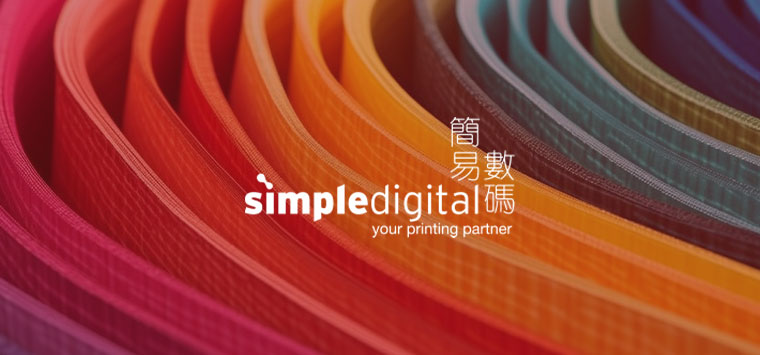 We read rave reviews about Simple Digital's colour quality, so we decided to get a poster printed out to see if they delivered. When we got there, a staff member promptly attended to our request and made a few adjustments to our design.
The editing process was a breeze and the staff member was quick on his feet to make other adjustments that fit our liking. After finalising the design, the poster was printed out in no time.
We couldn't find rates on their website and had to inquire about an estimate upon arrival. Services here are a little pricey, so it might be best to place orders in bulk to get better value for money.
The poster's colour quality was excellent, and the vibrancy nearly matched the digital design we came up with. The material was also of great quality, which really made the pricey service seem more reasonable.
Another reason why we like Simple Digital is that they offer student discounts. We were obviously no longer students, but for the prices they charge customers, it was a nice touch that Simple Digital made their quality services more accessible to students.
Best for artworks/digital printing
Offers student discount
Relatively pricey services
Rate transparency could be improved
Customer Reviews
Acommodates special requests
"Excellent service and print quality! They were very patient when doing my prints, even though my paper type was a little out of the ordinary. I heartily recommend this shop!"—Sandara Tang, Google Reviews
Patient and kind staff members
"Very patient and kind owner whom will make sure your printouts are up to standard! Have been printing company name cards and labels from them and has never failed to deliver the quality! Very experience workmanship and quality of print is amazing as well. Strongly recommend!"—Markus Lim, Google Reviews
9. FotoHub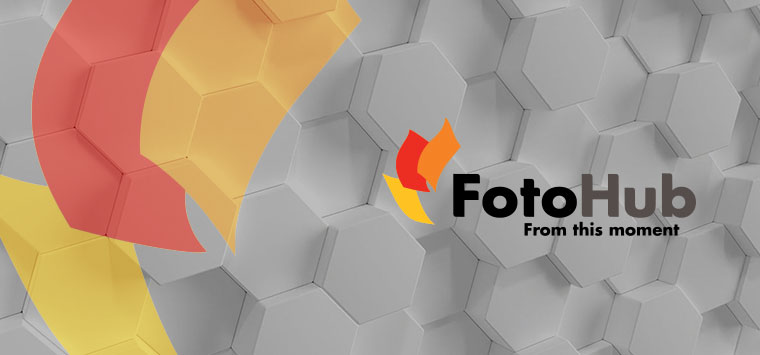 Another printing shop we'd recommend for photo printing is FotoHub. Based on multiple reviews, their imaging solutions were highly sought-after, so we tried the service out for ourselves.
We had the option to place orders online or visit the printing shop in person. We tested out both services and they delivered in terms of turnaround time, delivery speed, and photo quality!
We visited the Tampines branch and were greeted by friendly staff members. We sent over a couple of photos we wanted to be printed out, and they quickly went to work.
We had high expectations from FotoHub and thankfully, they were met. Both our orders from the online service and store walk-in were consistent in quality.
The delivery didn't take very long and the photos still arrived in excellent condition. Sure, it's a lot slower than physically visiting the shop, but the delivery speed was much appreciated.
Colours were vibrant, the photo paper quality felt expensive, and the resolution was high. Huge props to FotoHub for the above-average results!
Our only complaints? The service was expensive and response rates to our online queries were a tad bit slow.
For the results we received, however, we thought the rates were reasonable. Overall, FotoHub lives up to its great reputation for photo printing–and we recommend visiting them soon!
Best for photo printing and imaging solutions
Attentive and helpful staff members
Relatively pricey services
Slow response rate
Customer Reviews
Helpful and patient staff members
"Had A3 and A4 papers and photos printed! Sandy was very friendly and helpful. She was aware of my concerns (I needed to print a rather dark photo with some highlights) and reassured me she would try her best to address them. I was very very happy with the final results! She was also very professional in informing me about the lines and telling me to wait for the maintenance guy to come before coming to print again. I'll definitely come back again if I need to get stuff printed professionally and for personal use."—Stephanie Yeo, Google Reviews
Experienced in their craft
"Was served by Lai Wan today. She is very experienced when adjusting the right shade for the photocopy service I requested for."—Chang Diana, Google Reviews
10. MYSG Print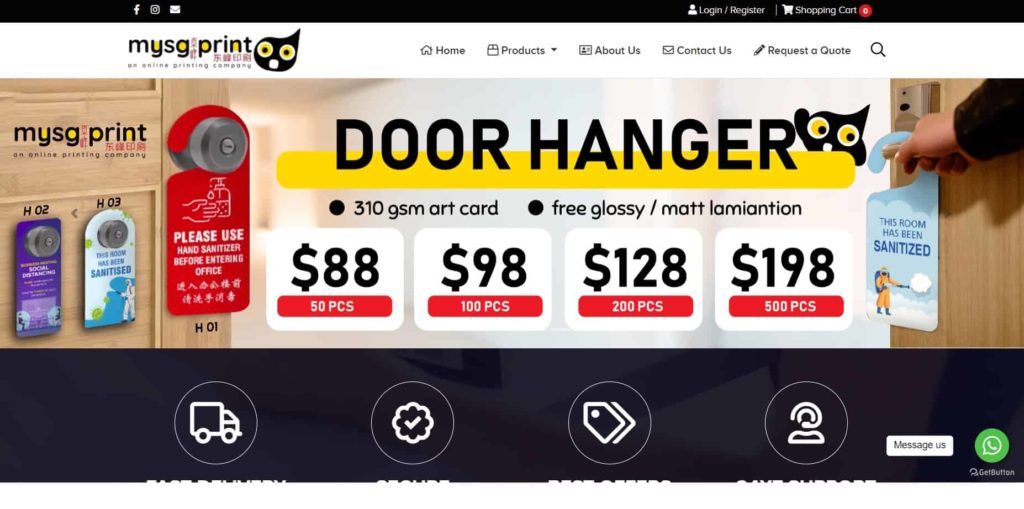 | Title | Info |
| --- | --- |
| ADDRESS | 629 Aljunied Rd, #03-15A Cititech industrial building, Singapore 389838 |
| WEBSITE | https://www.mysgprint.com.sg |
| CONTACT DETAILS | +65 9297 8777 |
| OPERATING HOURS | Monday to Friday: 11:00 am to 7:00 pm |
| | |
MYSG Print is an online shop that provides its clients with excellent printing services ideal for clients looking to concretize their envisioned printing products for personal, promotional, and informational products among others.
From business cards to brochures and personal greeting cards, we like that they readily offer clients customizable options when it comes to their printing needs along with pre-made templates they can choose from that is equally customizable as well.
Past clients that have experienced their services have commended them for their prompt printing handling and affordable services that made the whole order very valuable due to the overall quality of the deliverables they offered.
Note though that clients intending for a smaller number than 100 printing products to be done may need to inquire further for more information on this since their website only accommodates 100 up orders for some products.
Nonetheless, with their excellent and responsive customer service, prompt and speedy turnaround times, and high-quality printing products offered to clients, we highly recommend interested clients to check them out.
Fast and timely job turnaround and delivery
Wide array of printing products accommodated
Highly customizable designs offered
Further inquiry may need to be done for small orders
Customer Reviews
Here are some reviews from their clients:
"Professional, high quality work. I've used their services multiple times for my printing needs – stickers, business cards etc. Super responsive over email and they always complete the job on time."
"Fast and great printing! Send in artwork today and receive printing of Sticker and flyer tomorrow morning. Love it"
11. SWS Apparels Printing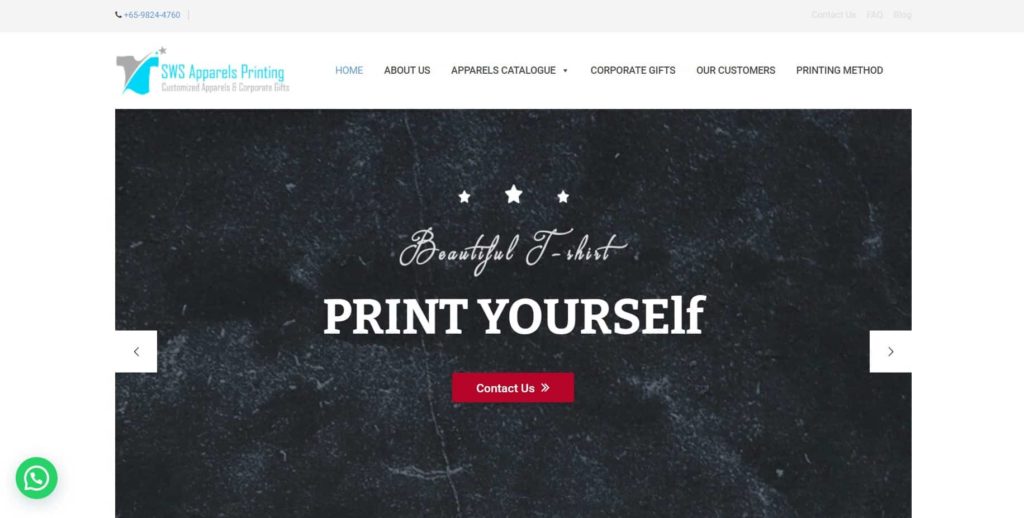 | Title | Info |
| --- | --- |
| ADDRESS | 80 Genting Lane Ruby Industrial Complex 05-05A, Genting Block (Green/White, Singapore 349565 |
| WEBSITE | https://www.swsapparels.com |
| CONTACT DETAILS | +65 9824 4760 |
| OPERATING HOURS | Monday to Friday: 9:30 am to 5:00 pm |
| | |
SWS Apparels Printing is a shop that specializes in offering clients customized and professionally done t-shirt and corporate gift printing services ever since its establishment back in 2010.
Among to be one of the leading figures in the industry, we like they have a quality of differing variations and colors readily in stock so that clients can have a diverse array of customization and design options readily available.
From polo shirts to fit t-shirts, they have also an exemplary amount of experience when it comes to providing such services to various companies such as Temasek Polytechnic, NYP, Changi General Hospital, and Softlayer among others.
Note that packages and individual product pricing aren't readily available on their website so interested clients may need to inquire further for more information on the accurate breakdown of charges.
Nonetheless, with their quality printing modalities and finishes offered, affordable and valuable take on such services, and responsive customer service, we highly recommend interested clients to check them out.
User-friendly and informative website
Diverse array of printing modalities accommodated
Excellent selection of print product series
Rates and packages of their products and services aren't available online
Customer Reviews
Here are some reviews from their clients:
"Great experience with SWS Apparels in Singapore. They were swift in their responses, clear in their communication and provided a very high quality service at reasonable prices with timely delivery. Wei Shen managed two different quite large orders for me, he was extremely helpful throughout the process and very pleasant to deal with, I'd highly recommend using SWS Apparels if you're printing teeshirts or or other premiums. Excellent quality and service."
"Shirts were good quality and cheap! Service was great, although replies can sometimes be slow but it's understandable, they will always reply and usually it's fuss free and fast. Printing of the Tshirts were also quick and delivery came in a weeks time, will recommend them!"
12. Danlim Print Lab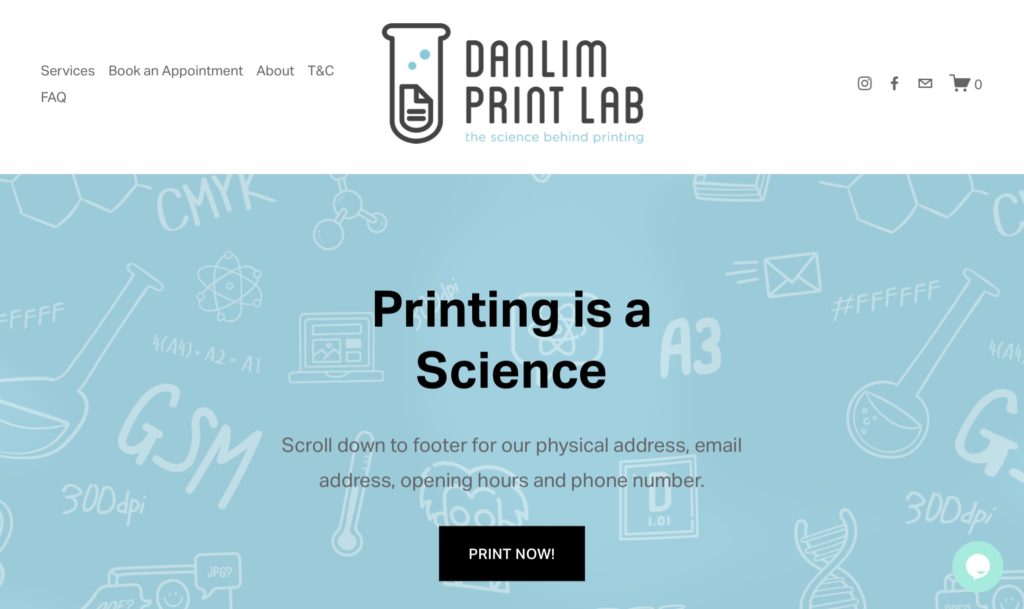 At Danlim Print Lab, our pursuit of perfection meets its match. Our experience with this printing services company has been nothing short of exceptional.
From their unparalleled services to their unwavering commitment to convenience, Danlim Print Lab is an industry titan that deserves every accolade.
In the realm of services, Danlim Print Lab reigns supreme. Their comprehensive offerings leave no print job unturned.
Whether it's intricate business cards or awe-inspiring banners, they deliver with an artistic finesse that's second to none. Their attention to detail is the brushstroke that paints perfection.
Convenience is the hallmark of Danlim Print Lab. From the moment we approached them, the process was seamless.
Ordering was a breeze, and their responsive team was at our beck and call. They cater to our demands, ensuring that our deadlines are met with clockwork precision.
Danlim Print Lab is the epitome of convenience in the printing industry.
Reputation is hard-earned, and Danlim Print Lab's sterling one precedes them. Their name is synonymous with quality and reliability.
The industry echoes with praise for their consistent excellence. It's no wonder they're the go-to choice for businesses and individuals alike, a testament to their unrivaled reputation.
While quality is their forte, Danlim Print Lab's cost-efficiency is equally praiseworthy.
They strike the perfect balance between premium quality and affordability. Our projects have never looked so good without breaking the bank. Danlim Print Lab is a shining example of value for money.
However, they don't offer promos yet. We recommend checking their website for other affordable deals.
Quality printing
Exceptional convenience
Outstanding reputation
Competitive pricing
Customer Reviews
"Danlim Print Lab delivered top-notch prints on time, every time. Highly recommend!"
"Impressed by their professionalism and cost-effective solutions. A reliable choice."
13. Kim Tan Colour Centre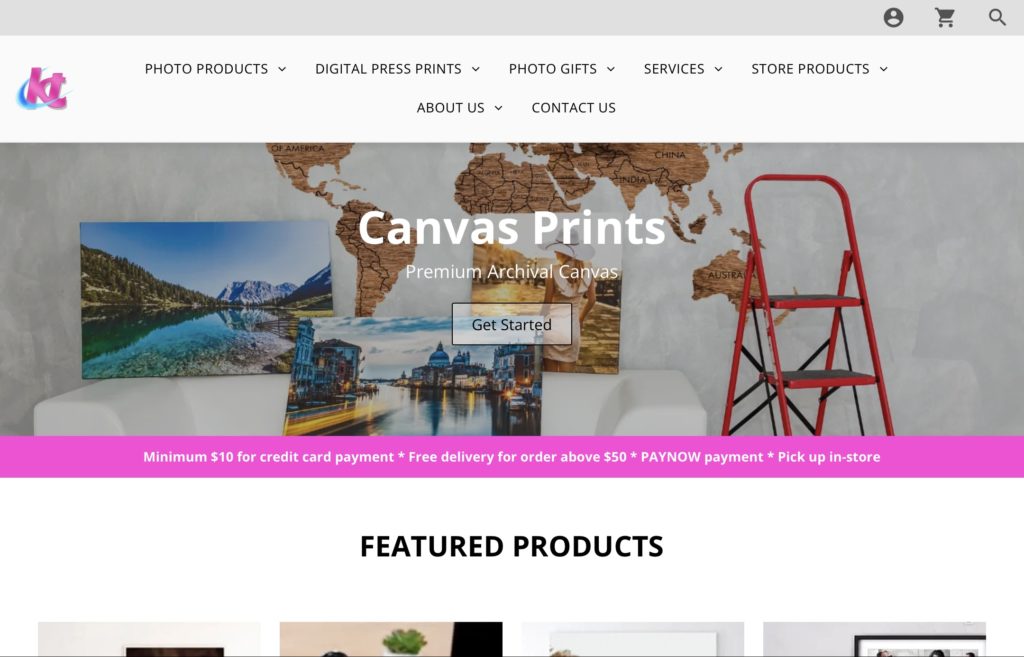 ADDRESS
Blk 531 Upper Cross St, #01-06 Hong Lim Complex, Singapore 050531
WEBSITE
https://ktcolour.com.sg/
CONTACT DETAILS
+65 6276 9576
OPERATING HOURS
Mon – Fri: 9:30 am – 7:30 pm
Saturday: 10:00 am – 5:00 pm
Sunday: Closed
Our experience with Kim Tan Colour Centre left us thoroughly impressed.
From impeccable services to unmatched convenience, this printing company has solidified its reputation as a cost-effective powerhouse in the industry.
When it comes to services, Kim Tan Colour Centre truly shines. Their attention to detail and commitment to quality are nothing short of remarkable.
Whether it's a complex design project or a simple print job, they handle each task with finesse, ensuring that every pixel and every hue meet our exacting standards.
Convenience is a key factor for any business, and Kim Tan Colour Centre knows this perfectly.
Their user-friendly online ordering system streamlines the process, allowing us to submit our print jobs effortlessly.
Furthermore, their prompt turnaround times consistently exceeded our expectations, demonstrating their dedication to customer satisfaction.
In the realm of reputation, Kim Tan Colour Centre stands tall. With a track record of excellence and a client roster that includes industry giants, their name is synonymous with reliability and professionalism.
It's evident they've earned their stellar reputation through years of consistently delivering top-notch services.
Kim Tan Colour Centre not only offers premium services but does so at a competitive price point.
In a world where every penny counts, their cost-effectiveness is a testament to their commitment to helping businesses thrive without breaking the bank.
However, they can get busy during peak days. We recommend booking them ahead of time.
Quality services
User-friendly convenience
Stellar reputation
Cost-effective solutions
Customer Reviews
"Impressed with their quality and speed. Kim Tan Colour Centre is our go-to for all printing needs."
"Reliable, professional, and budget-friendly. Can't ask for more in a printing partner."
14. Print Tyrant Pte Ltd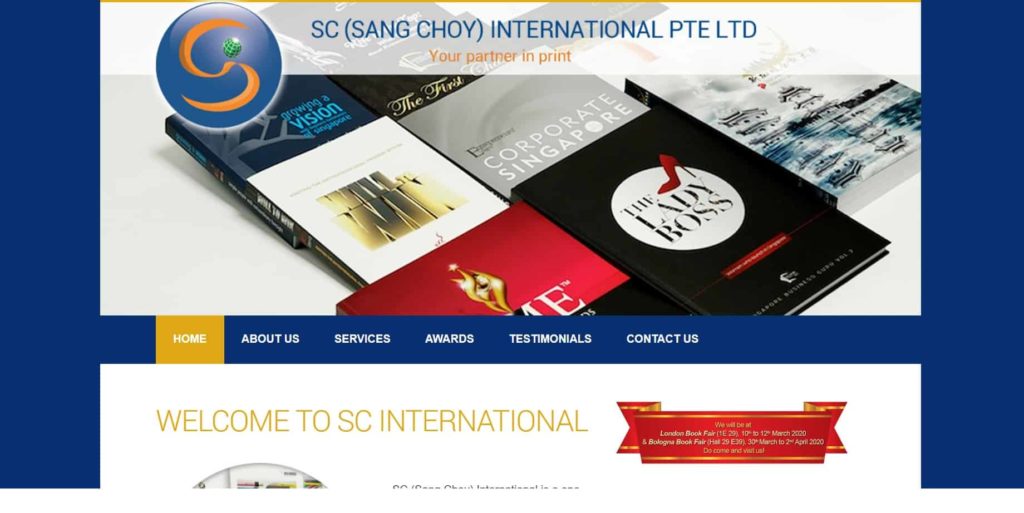 Title
Info
ADDRESS
25 Harrison Rd, #09-00, Singapore 369646
WEBSITE
http://www.print-tyrant.com/
CONTACT DETAILS
+65 6289 0829
OPERATING HOURS
Monday - Friday: 9 AM - 6 PM

Saturday: 9:30 AM - 1:00 PM
Print Tyrant Pte Ltd is a company that provides its clients with quality and premium full printing press services both locally and internationally for over 25 years already.
We like that they have the latest and innovative technology and equipment to execute highly personalized finishes at almost any item possible to deliver consistent and quality deliverables at all times.
From pre-press to post-press stages, their extensively experienced personnel are adequately trained with exceptional attention to detail and accommodating disposition for an overall smooth experience with them.
Note though that package rates and individual prices of their services offered aren't readily available on their website which interested clients may need to inquire further for this.
Overall, with their well-trained team of staff and professionals, well-executed full-service printing press services, and versatile accommodations in terms of any type of book possible for printing, we highly recommend interested clients to check them out.
Diversely experienced and reputable in the industry
Industry-standard deliverables offered
Accommodates various types of printing finishes and book items
Package rates aren't readily available online
Customer Reviews
Here are some reviews from their clients:
"I use SC because I know I can be certain of an excellent standard of colour separation and proofing. In addition, their customer service is exactly what a print buyer requires from an overseas reproduction house. I get a pleasure to work with and I have no reservations in referring them to any print buyer who wants excellent quality and service."
"Very pleased with Sang Choy's service. Always prompt and efficient very customer-oriented so would recommend to others to us Sang Choy's service anytime. Printing quality is great, not to mention being able to handle last minute jobs well done, Sang Choy! "
FAQS about Printing Services in Singapore
---
More Printing Reviews
Printing services can speed up your project requirements or filing needs, especially when you have a deadline. If you need more reviews on other printing services in Singapore, here are more helpful articles: