Go Glow! Top 21 Spas to Get Facials in Singapore
My coworkers and I love getting facials every now and then, especially when our skin starts to feel like it needs more TLC.
So, we explored the city to find where to get the best facials in Singapore!
Here are our top picks that we think delivered in terms of value for money, equipment, medical expertise, and range. Enjoy!
How We Picked
We assessed the best facials in Singapore based on the following criteria:
Our Overall Picks
1. Ikeda Spa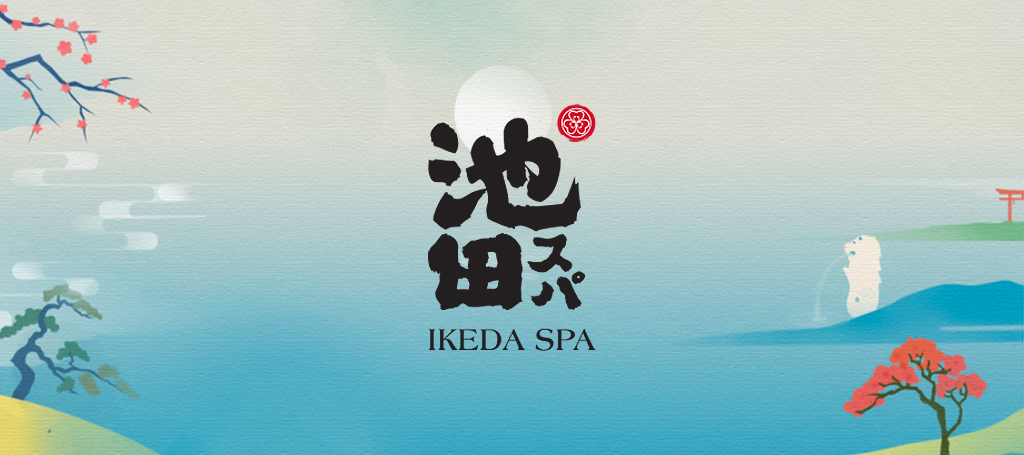 My experience at Ikeda Spa was pretty unforgettable, especially since I spent a whole day with my friends, getting relaxing massages and facials.
When one of my friends first told me about Ikeda Spa, I instantly knew that the spa specialises in Japanese beauty treatments—and frankly, they're known to be one of the best in the world, so I didn't need much convincing to try them out myself.
I booked the Lisciare Hydrating Facial and Lip Lush Essence in advance to skip the long line. I noticed that the spa is usually fully-booked, so my appointment had to be set a week later.
Not to mention, the spa is only open on afternoons, so even the schedules were pretty tight for me.
When I got there, the staff members were all polite and friendly, giving us prompts on what to expect during our sessions.
After a quick briefing on the treatments, I was sent into a quiet yet relaxing room.
The technician explained that the Japanese facial treatment I booked uses 12 varieties of plant extracts to moisturise my skin.
I've always had dry skin, so I thought that the facial was perfect for me! It went smoothly and the technician even massaged my neck and head.
My skin instantly felt supple and smoother, and I felt rejuvenated.
The Lip Lush Essence treatment was next, and it was surprisingly quick. The whole treatment lasted around 15 minutes, and my lips felt so much softer after.
I paid a high price for both treatments, though, but the staff members gave me a package discount. It was still pretty pricey, but with the immediate results I got, I was happy to pay.
Customer Reviews
Polite and welcoming staff
"Very polite and welcoming staff. The room is very clean and wait till you hop on the massaging bed. It is comfy indeed. Will certainly come back to try onsen. Staff recommend onsen after sunset in case you feel it will be too hot for Singapore heat"—Chote Jindaratanacholkij, Google Reviews
Relaxing spa day
"I was looking for an authentic Japanese spa in Singapore, and came across Ikeda. Despite the space constraints, I was pleasantly surprised by the intricate Japanese themed decor and also the outdoor onsen tub, made of wood. The massage was comfortable and service was fantastic. Lovely place for a relaxing spa day."—Lola Ming, Google Reviews
2. SkinLab The Medical Spa
What I love most about SkinLab The Medical Spa is that they have a wide range of facials available, and each treatment is categorised based on skin type and concerns!
It made it easier for me to find the right type of facial to get, especially since there were so many to choose from.
SkinLab has facials that target pigmentation, acne, uneven skin tone, dryness, wrinkles, and even chronic skin conditions.
As for me, I booked the Intense Hydrating HA Facial because I suffer from dry skin. The treatment uses medical lasers, such as the Lumenis M22 Laser, to help reduce inflammation and boost hydration, so naturally, I went for it!
The service was pricey, but the facial package was worth the money. I had to secure a deposit prior to the appointment, which I thought was a little odd, but because SkinLab's facials were highly praised by past clients, I figured it was still worth the try.
When I got there, I was greeted by nice staff members. I quickly noticed the clean and relaxing atmosphere, which only heightened my impression of SkinLab.
The technician politely explained the process to me, and although she had to use a laser, I felt little to no pain at all.
Plus, she thoroughly explained my skin type and how to best care for it. I needed to come back for more sessions, but I was pretty satisfied with the results after my first try.
I was given a list of appropriate skincare items, such as a moisturiser, toner, and serum, to help supplement my routine at home.
I really loved SkinLab's keen attention to my overall skin health during the process. They gave me helpful tips and even medical advice to fight other skin concerns in the future!
Customer Reviews
Medically-backed advice
"I've been a customer of SkinLab at their Wheelock outlet for more than a year and I'm genuinely impressed with their overall facial treatments, customer service and professionalism.
Star has been my therapist all these while and she's been very gentle with my skin during extractions and always check on my skin condition regularly to provide advice and recommendations to further improve it!"—Ashley Wee, Google Reviews
Sincere and sound skin advice
"I have been going to skinlab for years and love my therapist Cindy's professionalism and sincere advice. I used to have constant acne on the chin area and overall skin dullness but have since gotten ride of the acne issue and huge improvement in my overall skin condition. Love the facial treatment here, treat it as me-time to relax myself. always look forward to the next one!"—Teo Jasmine, Google Reviews
3. SG Face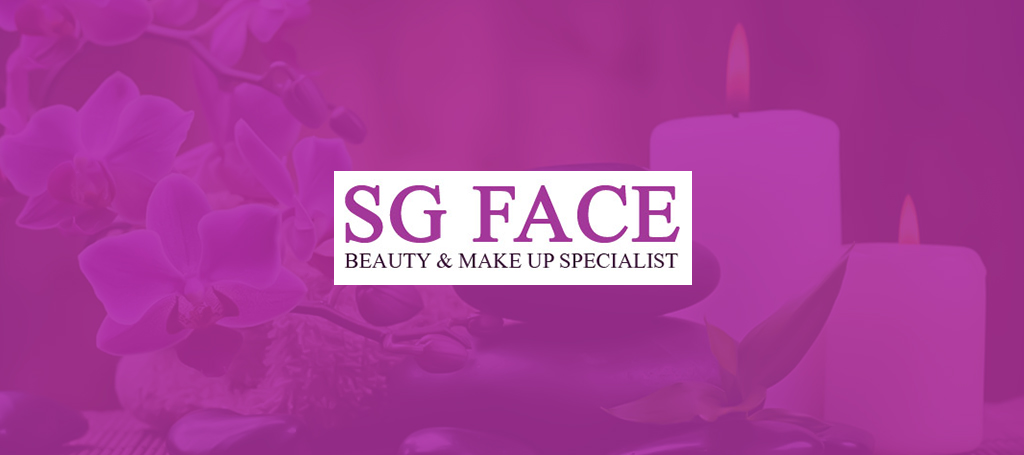 When I heard about SG Face's great discounts for first-time clients, I had to try out their facials for myself.
I quickly called the spa to get an appointment, and although it was fairly simple to book a slot, the receptionist over the phone wasn't the nicest.
She seemed a little impatient but was pretty efficient in finding a convenient slot for me (can't complain about that).
Anyway, when I arrived for my appointment, I was promptly attended to by one of the technicians. There weren't a lot of people there during my visit, so I was pleased to start the treatment right away!
I booked the Algae Facial, which basically boosts hydration using sea algae. The technician also explained that the facial is great for extracting dead skin cells!
The treatment as a whole was very relaxing, and I liked the fact that it ran for 90 minutes. It included a facial massage, extraction, and other very nourishing steps.
My face felt super soft and clean, and I loved that with the usual redness, the technicians placed calming toners and solutions to help reduce the inflammation.
Despite the very rejuvenating session, I felt that they used too many products on my face which left it feeling a bit sticky in the end.
Still, I was very satisfied with the treatment and super appreciated the 50% discount!
I expected that the clinic would regularly send me updates about my follow-up sessions, but, unfortunately, I didn't hear from them after my first one.
Customer Reviews
High-quality products
"I have been going to SG Face for more than 10 years now. Their therapists are skilful, professional and do not hard sell. They are honest about your skin condition and give suggestions where needed. The products that they use are of good quality and suit my face. I would recommend this place."—J, Google Reviews
Skillful beauticians
"The beautician was very skillful in extracting my blackheads, and advising on my skin type. The effects were immediate and my skin felt much clearer afterwards."—Lorlipop, Google Reviews
4. Pure Tincture Organic Beauty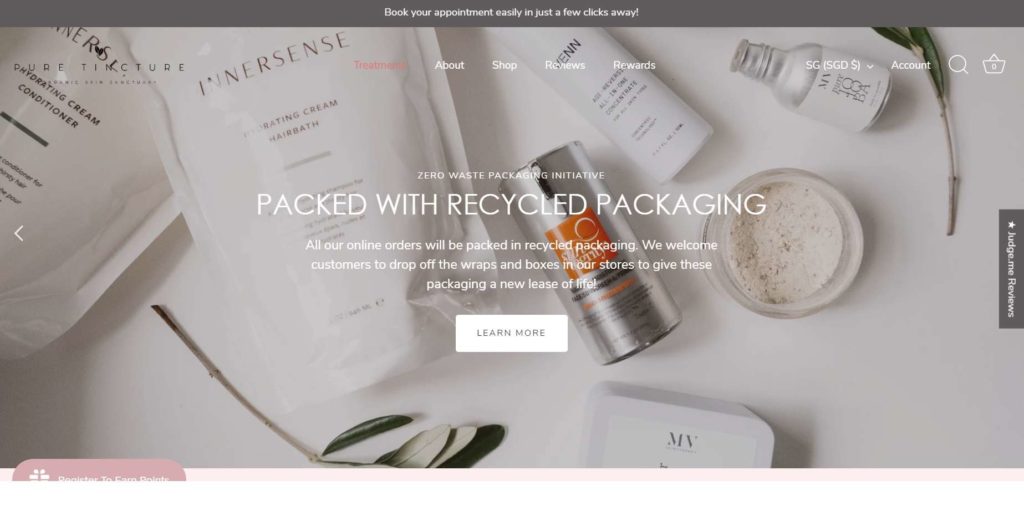 Pure Tincture Organic Beauty is a facility that provides its clients with comprehensive and results-driven beauty treatments to enable clients to have an efficient take on such services through organic products and methodologies.
We like that they are meticulous when it comes to selecting products wherein their selection has not only passed efficacy tests but is also highly organic, cruelty-free, and sustainable overall.
Aside from this, the treatments that they offer are also very comprehensive and inclusive wherein each is specifically designed to address the particular concerns of the skin and incorporate the products best for skin health.
Note though that they do implement slightly strict cancellation policies which they do not accommodate walk-ins for their treatments.
Overall, with their highly effective and sustainable array of products used, excellent organic treatments, and results-driven designed treatments, we highly recommend interested clients to check them out.
Customer Reviews
Here are some reviews from their clients:
"As someone who has little experience with facial treatments, i relied on the google reviews and thank goodness for it! Hadley was a joy to be around and her extractions were gentle- didnt feel painful at all unlike my previous experience elsewhere. Feels assuring that hadley has many years of experience too! No hard selling at all too. Thank you!"
"I had my first ever facial with Hadley today and it was simply an enjoyable experience. Hadley has such a warm personality which put me at ease. I liked it that she knew when to halt the conversation so that I could relax during the facial. Hadley was thorough in her extractions, knew what she was doing. For sure my face was mildly red after the facial from the extractions since I had never done extractions before , but it quickly normalized in the evening. The highlight for sure was the gua sha and the massage – Hadley was really skillful and the pressure applied was so on point. Finally love it that there was no hard selling at all. I will definitely be a returning customer! Shout out to Hadley for the lovely experience today ❤️"
5. Ensoul Medical Clinic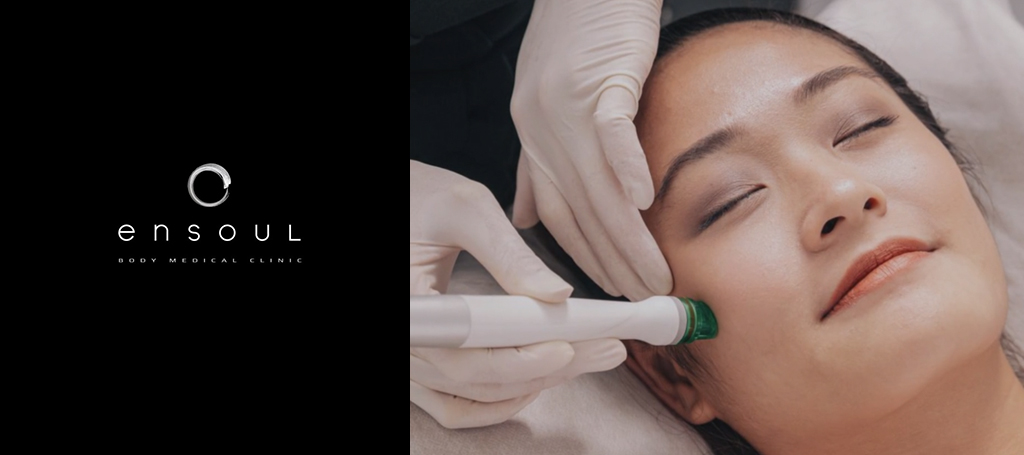 I had high expectations of Ensoul Medical Clinic's facial packages, and because I've heard rave reviews about it from friends, I knew that I had to try it out.
At first, I wasn't sure which one to try out because there were so many treatments available for all skin and body issues. My main concern was dryness, but I also wanted to try out a facial treatment that targets ageing.
When I called the clinic to ask about the most popular treatments available, they recommended I try the Ensoul Rejuvenate Facial Skin Programme.
I was hesitant at first because the whole programme sounded like a commitment, both physically and financially.
Nonetheless, the technician I spoke to over the phone convinced me that it would be worth the money because it was an all-around and all-inclusive treatment.
I conceded and booked an appointment in part because of the representative's friendly and patient attitude.
When I arrived at the clinic, the staff members greeted me, and the technician I spoke to over the phone even remembered my name!
She escorted me to one of the treatment rooms and briefed me on the treatment process. There wasn't much needed from me, only that I relax and enjoy the rejuvenating facial.
The procedure promotes brightening, tightening, and firming all in one.
It comprised a Quad laser, 4D anti-ageing laser, and an intensified rejuvenation and anti-ageing skin infusion. I wasn't intimidated by the number of steps in the procedure.
And dare I say, it was truly rejuvenating! They treated me very well there, and the technician was very gentle in handling the tools on my face.
I appreciated the bespoke treatment the technician recommended! She said I should return for a second round and take advantage of the programme since I started it already.
My only concern was the price. The service was pretty pricey, and the bespoke treatment she recommended required a minimum of two treatments, which only adds up to the overall cost.
Sadly, I still paid for the full package price even though I missed my second session. The package cannot be exchanged or refunded because it was a promo (a bummer, really).
Despite that, I had no complaints about the outcome (no downtime!), and I honestly think it offered good value for money.
Customer Reviews
Effective treatments
"Incredible experience so far. The treatment was incredibly effective, I could see significant lightening of my pigmentation from the 2nd laser session (which is amazing)!"—Nigel Gnoh, Google Reviews
Lovely receptionists and therapists
"Also a big shoutout to the lovely therapists and receptionists. Everyone is so kind, gentle and helpful."—Xin Yi Ang, Google Reviews
6. ONLY Aesthetics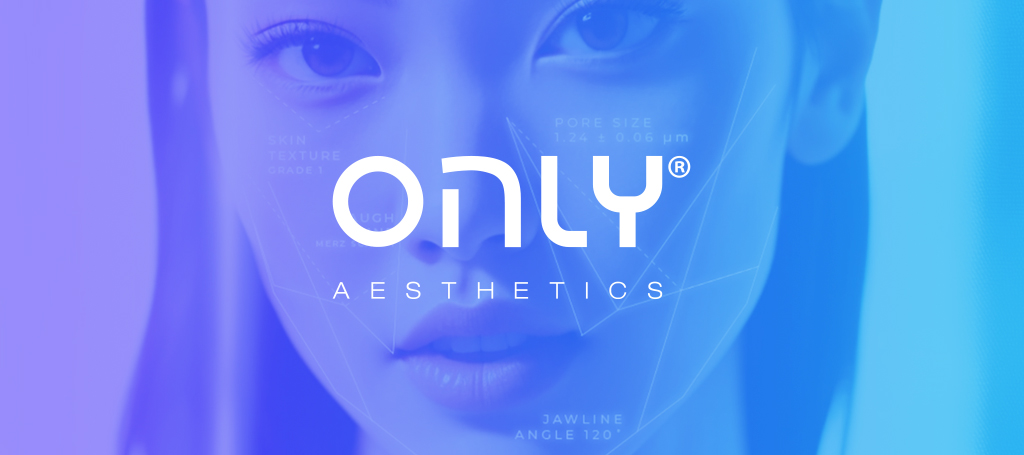 One of the reasons why I recommend ONLY Aesthetics to my friends and family is that they have multiple branches across Singapore.
It's so convenient to get a facial treatment done in a clinic near you, especially when you regularly have sessions.
As for my coworker, she swears that the clinic has one of the best treatments for treating acne.
Her skin is not very acne-prone, but she does suffer from dryness which often leaves her skin looking inflamed. What's good about ONLY Aesthetics is that they have services specifically for her skin type!
During her first facial session, she was briefed by a skin doctor who was friendly and polite.
She asked her several questions about her lifestyle and habits, to which she replied honestly because my coworker wanted a thorough treatment plan that suited her day-to-day life.
The skin doctor then gave her a list of treatments she could do over the course of multiple weeks. My coworker was initially hesitant due to the high price, but luckily ONLY Aesthetics offers flexible payment options.
For the facial, my coworker only had to pay a partial amount after the session and pay the rest in instalments.
Regarding the treatment itself, the technicians prepped her skin with lots of cleaners, toners, and extractions before using a laser.
The treatment was virtually painless, and the technician ensured that my coworker felt comfortable throughout the whole process.
There was a short downtime, and she was able to see subtle results after the treatment. According to my coworker, her skin felt soft, supple, and brighter!
Customer Reviews
No hard-selling
"I have been going to Only Aesthetics for skincare treatment for more than a year. It has been very effective for me as I have received much feedback that my skin has improved tremendously. All credits go to Rosabel (my beauty consultant). She is very friendly, genuine and professional at the same time, which made every session so enjoyable. She never hard sells and only recommends treatments and products based on my personal needs. I always feel assured by her great skills. Would highly recommend her to everyone:)"—Sheng Ming Yong, Google Reviews
Warm and friendly staff
"I have appointments at the Holland Village branch, and the staff there are warm, friendly and efficient! They are enthusiastic to give recommendations on their other services at times, but are also respectful if you decide not to get them. Happy with their service."—Coco Yau, Google Reviews
7. SkinGO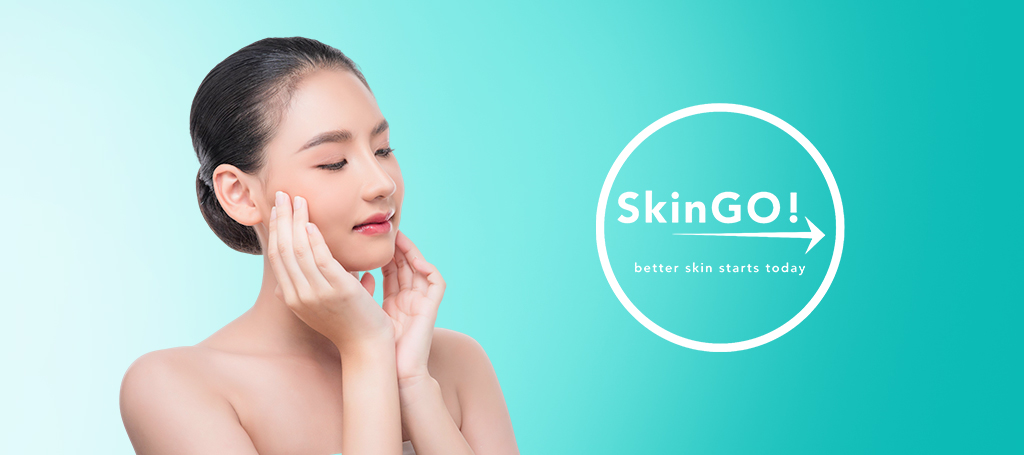 If you're a fan of Korean facials in Singapore, I highly recommend visiting SkinGo for all your skincare essentials.
They have pretty neat products that don't really cost as much as other spas or clinics do, which is always appreciated. After my first treatment there, I made sure to grab a couple of products on my way out.
I like the fact that SkinGO is open daily, so it wasn't hard for me to set an appointment. The receptionist who picked up my call promptly answered my questions and confirmed a slot that was convenient for me.
When I arrived at the clinic, I quickly noticed the clean and relaxing environment. The staff members were all very friendly too!
I chose to do the Bio-Luminous facial, which targets skin bacteria and boosts collagen production, but I was told that the treatment was only available at the Tampines branch.
Due to my tight schedule, I decided to forego my original plan and went for one of the spa's signature facials: the Bio-Duo.
I was happy that the technician gave suggestions on what kind of treatments would suit my skin, and I obliged.
The facial was relaxing and the technician was very gentle with my skin, but I was a little upset that it lasted for only 15 minutes.
I paid around $30 for the treatment, and although it was affordable, the procedure felt a little too rushed for my taste.
Customer Reviews
Wonderful service
"First-time visit! Wonderful service, instant results, no hard sell!
I'd definitely be back soon!"—Sharon Low, Google Reviews
Relaxing experience
"First time at this outlet and was really impressed by the staff's excellent service 🙂 Even though they were busy, they still took time to address the other patrons in the queue. Carina was also very friendly and shared helpful skincare tips with me. Overall a great, relaxing experience here!"—Gloria Chung, Google Reviews
8. Sozo Aesthetic Clinic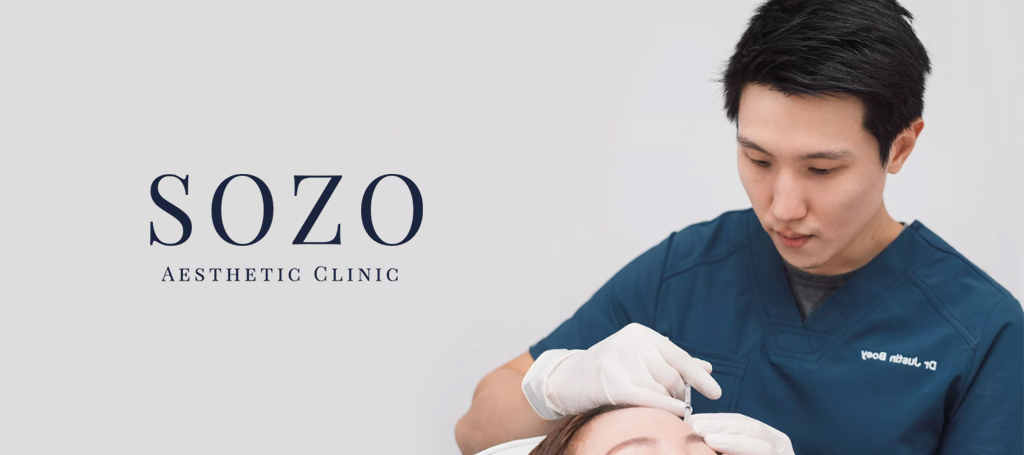 Sozo Aesthetic Clinic has been on my sister's radar for many years because of their use of the latest skin technology and diagnostic tools.
I've visited the clinic before with my sister for other services, and I must say, they left quite an impression on us.
First of all, the clinic has a large clientele and many of them are foreigners. They have the necessary tools that cater to different skin types and tones, which I think is really cool.
That said, during my sister's appointment, she had a hiccup trying to book an appointment with them due to the high influx of clients they attend to daily.
The waiting time was long, but the clinic had a comfortable waiting area!
Sozo Aesthetic Clinic's skin services are also pretty diverse in terms of the issues they can address.
The INFINI facial treatment she booked was the most basic one they offered, but the procedure itself didn't seem very simple.
In fact, it was pretty comprehensive and packed with lots of steps! Her skin felt very hydrated and supple after the treatment.
Plus, there was a long consultation before the procedure started. The head skin doctor gave her a full briefing on what to expect and the benefits she may reap following the treatment.
She super appreciated the sound advice but paid a hefty fee for the single consult. At the end of the day, she was happy with the service, so it was worth it.
Customer Reviews
A team of dedicated aesthetic consultants
"With A Team of Experienced and Dedicated Aesthetic Consultants, Thank you Dr. Justin and Staff for the Safe, Reliable & Affordable Treatment Packages For Fillers. Comfortable Clinic Environment."—Rustan Rivero, Google Reviews
Effective treatments
"The team at Sozo are professional, welcoming, patient and helpful. The treatments are effective and reasonably priced. I also really appreciate their operational efficiency, I never had to wait very long for my appointments, or spend too much time on any treatment. I highly recommend Sozo for your clinical aesthetic needs."—Christina Lim, Google Reviews
9. Porcelain Spa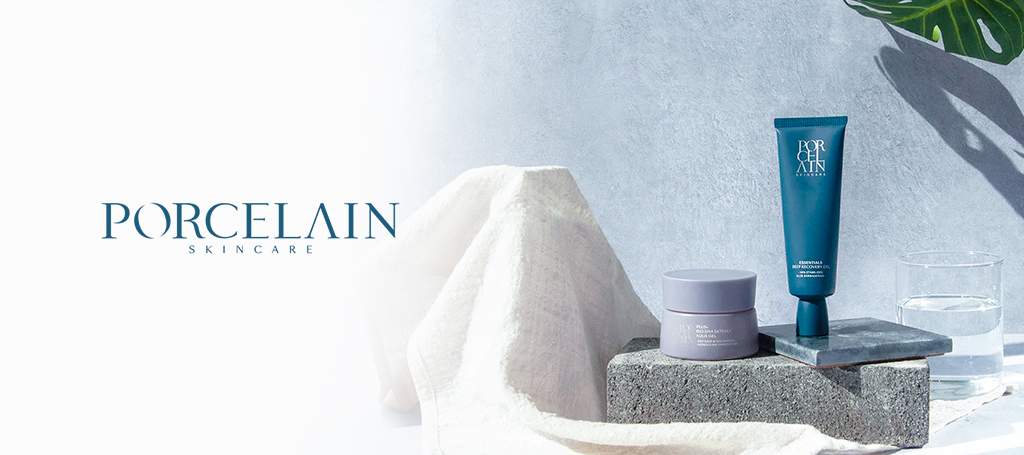 Porcelain Skin had always been on my friend's watchlist for facial treatments in Singapore, and when she finally had the chance to try it out for the first time, I decided that her experience was worth including in this review.
First of all, it was relatively difficult to get an appointment here due to the high influx of clients.
When she called to confirm her slot, the receptionist told her that the next available appointment was a month from then.
Nonetheless, she agreed to visit on the suggested date.
It seems that Porcelain Skin is quite famous among beauty enthusiasts. When she arrived for her appointment, so many people were there to purchase products during an ongoing sale.
The products there were known to be effective, but they were pretty pricey, even with the discounts.
The beauty technician who attended to her treatment recommended a few products to use for a home-based facial, and she couldn't resist buying a couple of products herself.
My friend was very happy with the results of the facial. She booked the Skin Discovery Enhanced treatment, which included a 30-minute analysis of her skin.
The analysis gave her a comprehensive and holistic assessment of her skin, and the technician prepared a customised facial treatment just for my friend.
Moreover, the technician was very gentle. The OxyJet Micro-dermabrasion Therapy equipment used was cutting-edge, and my friend raved about how she truly felt like she was getting my money's worth.
Customer Reviews
Clean and peaceful ambience
"Nice clean and peaceful ambience. Therapists are always neatly groomed, polite, and friendly. No hard selling most times. Some in-store promotions only visible when you step into the outlet. Appointments are always punctual and service very professional. Top marks! But high end prices are a deterrent."—Ee Ling Poh, Google Reviews
Great extraction techniques
"Great extraction techniques! Dedicated therapists especially Michelle! Thank you!"—Cellinjit, Google Reviews
10. Halley Medical Aesthetics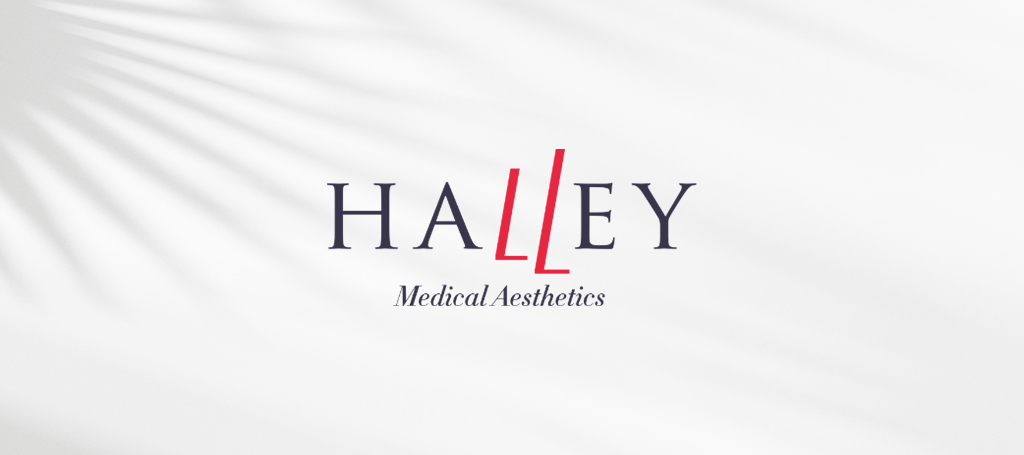 Halley Medical Aesthetics is an award-winning aesthetic clinic that offers top-of-the-line laser facials that so many past clients rave about.
Some of the accolades they've earned over the years are Golden Record Award, Ultherapy Transducer Category Award, and Galderma Alliance Gold Award.
When a friend of mine recommended that I try out one of their signature facials, I was more than happy to visit.
One of the best things about Halley Medical Aesthetics is that the clinic is run by skilled skin doctors, all of whom are experienced in using different types of lasers.
For my treatment, I booked a session for Laser Skin Rejuvenation, which was a little pricey for my taste. Since my friend raved about the facial so much, I thought that it was worth a shot.
I tried to book an appointment online, but it took a while for anyone to get back to me.
I didn't receive a notification that a representative was able to confirm a slot for me, so to expedite the process, I visited the clinic in person instead.
I didn't like that I had to go the extra mile just to get a slot, but I understood why their response rate wasn't the best. The place was packed when I got there!
There were patients waiting in the reception area, so I took a mental note of the long waiting times for the next time I decide to try out another facial treatment from Halley Medical Aesthetics.
On a more positive note, the treatment itself was pleasant and prepared with keen attention to detail. The technicians made sure I felt comfortable the whole time.
Halley Medical Aesthetics also gave me a full briefing on what to expect with their facials. The one I booked involved the use of lasers, so the skin doctor assigned to me was patient in explaining the benefits and side effects.
Overall, the treatment wasn't very painful, but my face felt a little swollen after. There was minimal downtime, and I was encouraged to come back for follow-up sessions.
I greatly appreciated the constant updates from the clinic too. They made sure I remembered the basic home facial routines I could do to achieve good skin!
Customer Reviews
Fuss-free appointments
"Did fotona smootheye laser here. Therapists are all friendly and professional, Dr Mark is also no fuss and professional in giving advice. Prices are all clearly stated and they only recommend what you really need. Will definitely be back!"—Ching See Lau, Google Reviews
Detailed advice
"Love the service from the friendly ladies at the clinic. The doctor's detailed with the explanation and they really take good care of you."—Rebecca Chan, Google Reviews
11. Spa Infinity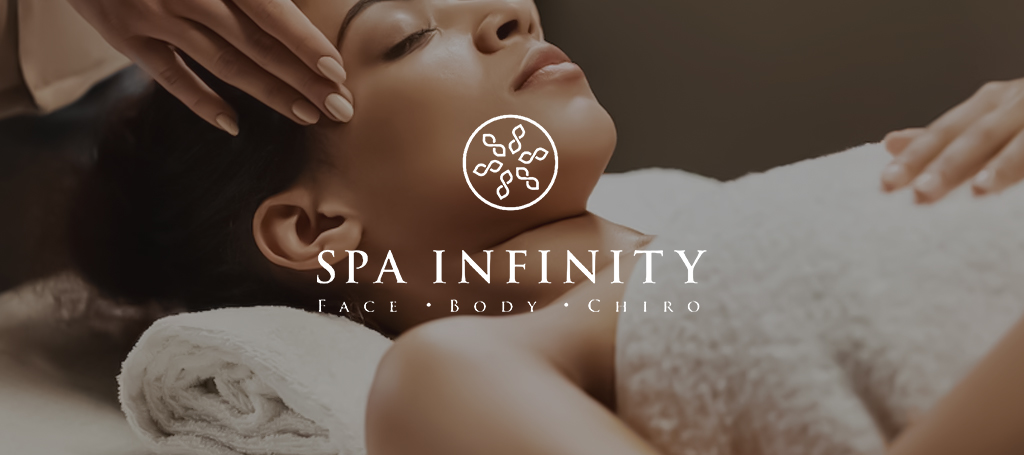 Whitening facials aren't usually my go-to, but I've heard a lot of great things about Spa Infinity's glutathione treatments, so I decided to try one out.
Spa Infinity is quite known for brightening and whitening, so I called the clinic to schedule one session. The representative I spoke to answered my questions with a little bit of haste, which I didn't really like.
Safe to say, booking an appointment here was quick and easy (if you don't mind the flat customer service). I was given a few instructions on how to prepare my skin for the treatment before arriving, though!
When I arrived, the receptionist warmly greeted me and showed me to the facial room. It was clean, and I was served refreshments while waiting for the technician to arrive.
I waited for some time, though. The spa was fully booked that day, so the technician had a lot on her hands before she attended to me.
Anyway, once the treatment started, I was reassured that the facial would be painless and relaxing. An ultrasound was used on my face, followed by a dose of the spa's Glutathione Power Dose Ampoule.
The facial was very hydrating, and I think I fell asleep for a bit during the treatment (I was very relaxed and comfortable). My skin felt soft after the treatment, and it didn't feel sticky at all!
The treatment is also reasonably priced, which I liked. To see obvious results, multiple sessions are required, but I only wanted to try the facial once.
I highly recommend paying Spa Infinity a visit for whitening facials and suggest coming back for a facial every two weeks!
Customer Reviews
Comprehensive facials
"Spa infinity offers one of the best experiences to those who would like to enjoy a relaxing session after a hard work. Best come during the non peak hours to fully enjoy your alone time, I would recommend the usage of its warm jacuzzi and afterwards a massage or facial which is highly therapeutic and done by experienced professionals."—Nicholas Tan, Google Reviews
Attentive staff members
"Receptionist is attentive and pleasant and showed us around and explained about the facilities. "—Hannah Esther, Google Reviews
12. Ceramique Aesthetics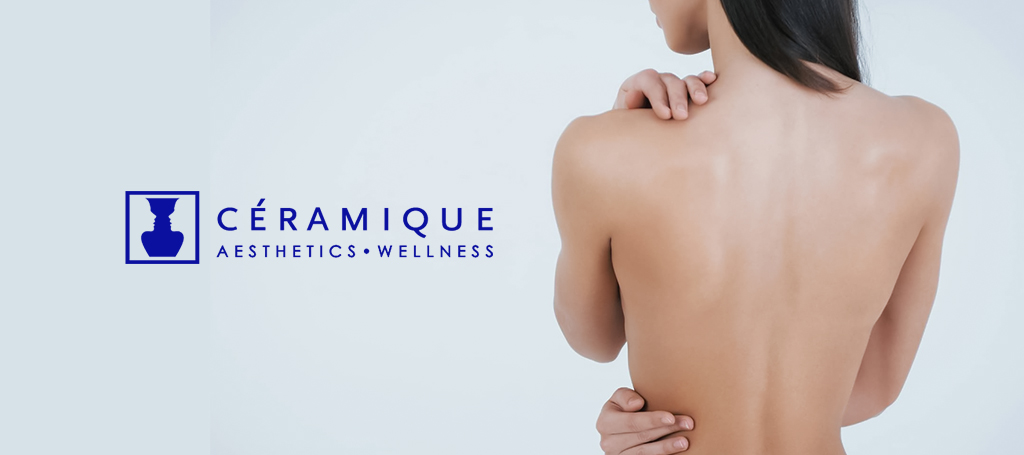 A friend of mine went to Ceramique Aesthetics to test out their anti-ageing facials because they're most known for them, and based on her experience, she wasn't disappointed at all!
Even if she didn't see dramatic results after just one session of the E-Light Youth Boost Facial, I did notice that her skin looked soft and supple when I last saw her.
The treatment is said to target wrinkles, fine lines, and acne scars. The skin doctor who attended to her said that the treatment was best suited for her skin type, and although she didn't have that many fine lines or acne scars, my friend pushed through with it.
And she was glad she did! The facial lasted around 90 minutes, which was pretty long, but it was apparently packed with so many steps.
Ceramique Aesthetics only uses natural products for their facials, and they were very generous with them. The skin doctor even gave my friend a face massage in between applications.
Overall, the facial was relaxing and a pleasant experience. My friend's only concern was that because the products are made out of natural ingredients, they may not suit all skin types.
My friend asked the skin doctor about this concern, and she said that the spa always makes sure to ask their clients about their allergy history and skin issues before recommending a treatment.
Also, she highly recommends booking an appointment way in advance. Ceramique is often fully booked, so it's best to set a convenient slot as soon as possible.
Customer Reviews
Cosy and comfortable facilities
"Had an amazing facial session with May today! Very knowledgeable on your skin type and how to follow up to maintain good skin.
It was also very comfortable until I fell asleep during the extraction. Do note that even though it was comfortable the extraction was very thorough! Would highly recommend!"—Riff M, Google Reviews
Visible results
"i have attended a couple sessions already and i can definitely see the effects! the person who does my skin is sharry and she's always really kind and friendly, and also really skilled at doing less painful extractions! the front desk staff is also very nice and helpful! the environment is also very calming and nice, definitely recommend going "—Tiana Cheong, Google Reviews
13. LifeSpa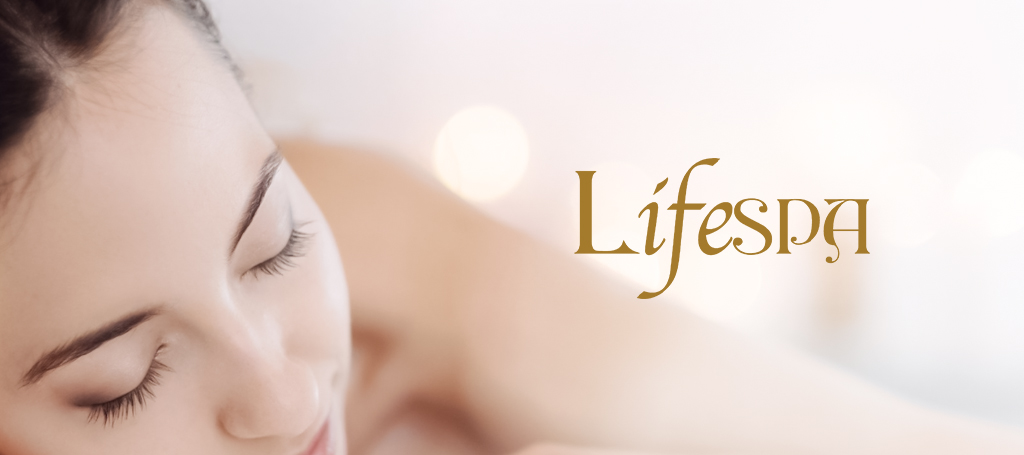 My cousin tried out the Ming Dynasty Gua Sha Facial of LifeSpa because she read about the great benefits of practising gua sha. When she heard that LifeSpa specialises in the technique, she quickly called them to book an appointment.
The representative she spoke to on the phone was polite and friendly but couldn't give her an appointment slot that was convenient for her. The next available date at that time was a fortnight from when she called.
Lucky for them, my cousin was patient enough to wait two weeks for the facial. The spa is usually fully booked, so make sure to set an appointment as soon as possible!
Another reason why she recommends LifeSpa is their ongoing promotions. The facial treatments they offer are pretty pricey, so the discounts really helped convince her to try out the signature Gua Sha Facial.
Anyway, the technicians quickly showed my cousin to the facial room as soon as she arrived. They offered her some refreshments as she waited for the main skin doctor.
She didn't have to wait that long, though, and the bed was very comfortable (she had to make sure I included this piece of information because the facial room really impressed her). The facilities at the spa were all clean and quiet.
She was told that the treatment would last for about an hour, and if she were to feel any discomfort, my cousin could tell the skin doctor to lessen the pressure.
The whole facial was very relaxing, and my cousin felt the puffiness of her face being tamped down. There were certain points of the treatment where she had to tell the skin doctor to be more gentle, and she was glad they quickly adjusted the pressure.
Overall, it was a comfortable experience.
The treatment is said to stimulate circulation and promote plumper skin. My cousin's face was red after the treatment, but any sign of it went away after an hour.
Customer Reviews
Offers a variety of facials
"Like the variety of facials and body massages, can bring family or friend along. Rooms have thick walls so there is a lot of privacy, unlike New York Skin. The consultant Nicole is very nice. Not pushy."—YC Boey, Google Reviews
Super relaxing environment
"Love the surroundings and the staff are very friendly and courteous. A place to relax for massage or facial after a hard day's work! Love my therapist Rachel who does a great job!! Highly recommended"—Stella Koh, Google Reviews
14. BioSkin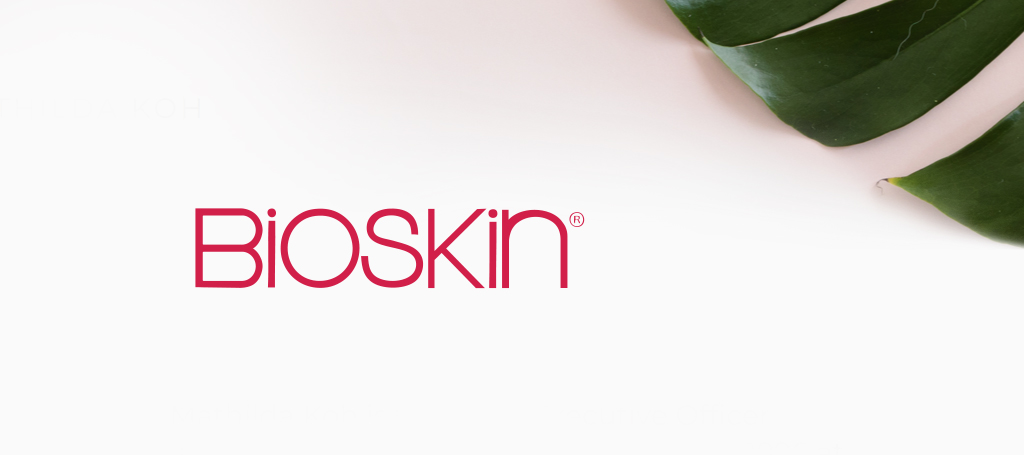 Another great spa for gua sha facials is BioSkin. I really enjoyed my experience there, although the treatment was a little pricey for my taste.
The spa's signature services all target saggy skin, and I was looking for a facial that could reduce the puffiness of my face, so I went for the Gua Sha Face Treatment package.
The spa's facial treatments are pretty comprehensive and include an in-depth consultation with a skin doctor.
My appointment was set around two weeks after I first called the spa, which I think is quite a long time.
Since I really wanted to test out the treatment for myself, I decided to push through with the appointment.
During my consultation, the skin doctor explained all the benefits of the treatment I had booked and proceeded to give me a list of products I should use to keep my skin looking and feeling young and smooth.
She also gave recommendations on what kind of tools I could do for a home-based facial. I highly appreciated the help and learned a lot from the consultation.
Regarding the treatment, I was surprised that the whole procedure went by a little quicker than expected. It lasted for less than an hour, and I felt that the skin doctor was rushing the treatment.
I wasn't super happy about that, but at least I saw some visible results after the session! Even though I knew that treatments at BioSkin are pricey, I didn't expect the other charges that weren't stated on the website.
I wish BioSkin could do more on rate transparency, but in terms of the facial treatment, I was satisfied overall!
Customer Reviews
Well-maintained and clean facilities
"Came here for a first time trial facial. The place is well maintained and clean. My consultant Sherry was very friendly and welcoming. I enjoyed the facial that was customised to my needs/skin condition. I had actually purchased a different facial for the trial but I was recommended something else that would better suit me. There was even a shoulder and scalp massage included."—Phyllis Chew, Google Reviews
Comfortable and painless procedures
"Comfortable and painless. Serviced by Joanie and Celine. The whole process was very smooth and fuss free. Results are good! Price is reasonable for the amount of treatments done in a session. Definitely coming back again for more treatments."—Yijia Ong, Google Reviews
15. Kskin Korean Express Facial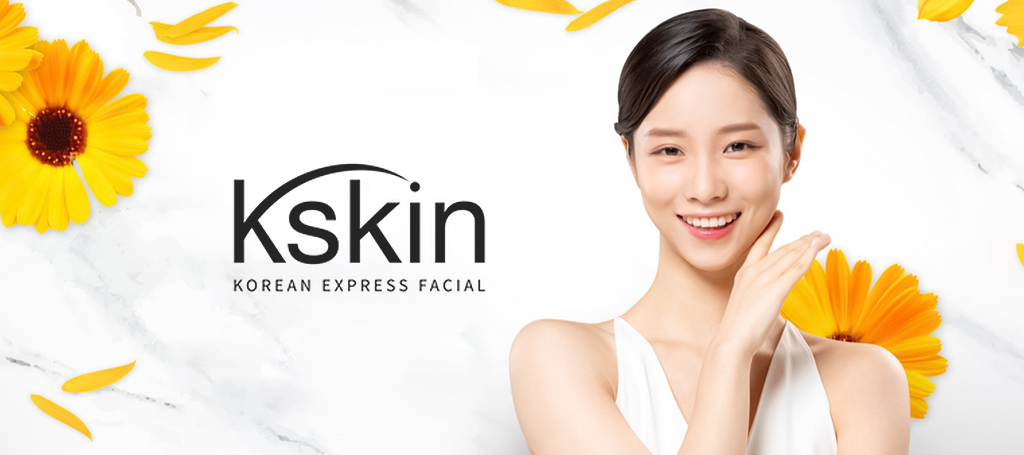 Kskin Korean Express Facial is so in trend right now because it's fast-paced and suitable for those looking for a quick yet relaxing facial fix in the middle of the day!
The concept is unique, and I actually like that it's super accessible! There are multiple branches across Singapore, so it's not hard to find a branch near you.
You can't book appointments in advance here, though. They only accept walk-ins, and I completely understand why.
When I visited one of the branches, I noticed a queue in the waiting area.
The facials they offer are all Korean, so if you're into Korean skincare, this one-stop solution may just be for you.
I also like that the facials are super affordable! They only last around 15 minutes, but they don't sacrifice quality either.
When my turn came, I simply chose the facial I wanted from a kiosk and paid via card. I got a queue ticket instantly.
I had to wait for a bit, but I didn't mind. The line went by quickly, so it wasn't a problem. The technician was very gentle with my skin and gave me a thorough face massage after the treatment.
One drawback I noticed, however, was that Kskin doesn't offer any packages. Due to its express concept, you can only choose one facial in a single session.
The pay-per-visit system is great for those who are on the go, but I don't think it's the most suitable option for long-term skin solutions.
Customer Reviews
Soothing and relaxing express facials
"The experience was very soothing and relaxing. Jessie explains the process of the facial while doing it. Even gave a helpful advice on my skin. I really enjoyed the time here! Very affordable and convenient! Will come again!"—Nino Nino, Google Reviews
Detailed consults
"Very enjoyable and pleasant experience at Kskin Novena. The beautician patiently explained each facial offered as it was my first time. She also provided recommendations based on my skin type. She made sure to remove my light makeup thoroughly before starting the facial and was very meticulous in explaining and carrying out each step."—Cari, Google Reviews
16. Theresa Beauty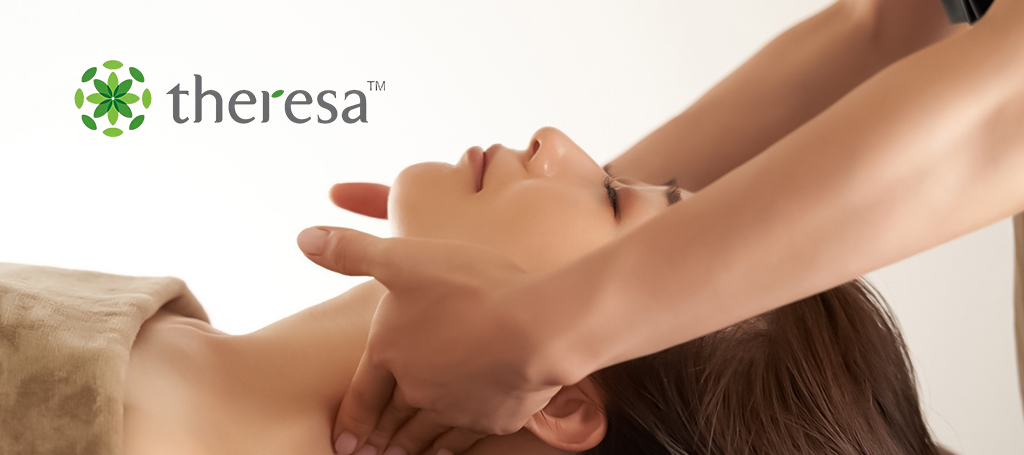 If you're looking for a non-surgical way to get the Botox effect, then you should check out Theresa Beauty's Thavma Therapy.
The treatment is one of the more popular facials available at the spa, and even though there aren't many (the establishment is known for massages), they are pretty sought-after by clients.
One perk of getting a facial treatment from Theresa Beauty is that their treatments are safe and suitable for pregnant clients. They even have prenatal and postnatal packages!
When my coworker heard about the spa's Thavma Therapy, she was a little hesitant to try it out due to the hefty price tag per session. She was happy, at least, that the spa is very transparent with its rates.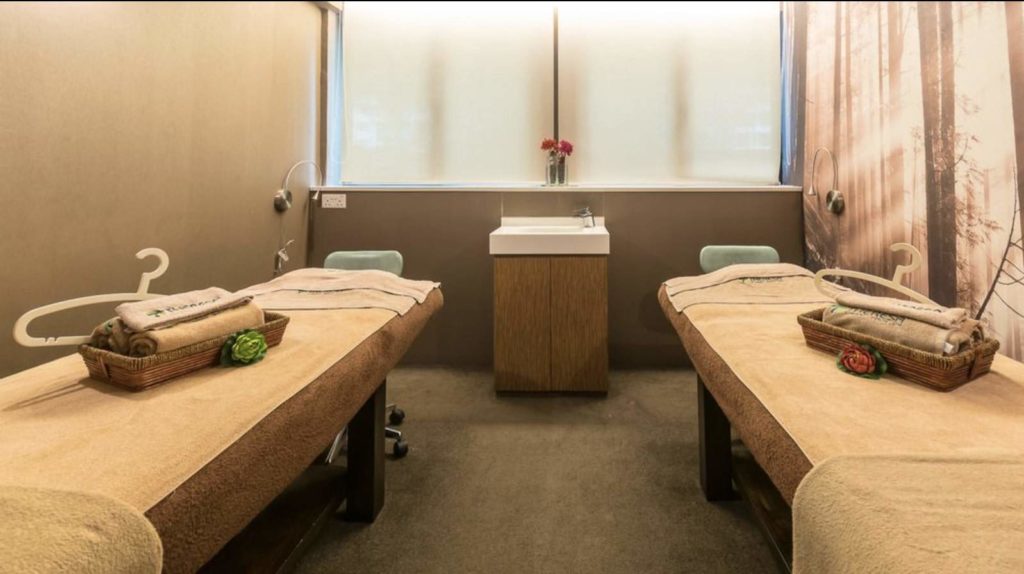 We both read rave reviews online from past clients about the therapy, and they all mentioned it was worth the money. So, my coworker decided to give it a shot!
The therapy promises Botox-like results without any injections. She liked that the treatment causes your skin to tighten and lift, which is always great for those looking for effective anti-ageing facials.
Since my coworker was still unsure about pursuing the package, the spa offered a trial discount of 50%! It was such a good deal that she couldn't pass it up.
The treatment lasted for around 45 minutes, and the results were instant. It consisted of peels and masks that slowly and gently tightened her skin.
The technician was super gentle with my coworker and made sure to apply the right amount of product according to her skin sensitivity.
Overall, the attention to detail really impressed her. She was told to come back for more sessions, and I'm considering trying it out myself after her pleasant experience here!
Customer Reviews
Sincere staff members
"I bought a fave voucher and tried their facial service. Love the relaxing ambience of the shop. I am attended by SK manager who is friendly. My facial therapist is Connie, who is very skillful and professional in her work. No hard selling at all which makes me feel so comfortable and no stress. In the end, I signed up a package because I feel their sincerity and love Connie's skills. Thank you and keep up the good work!"—Hui Shang Piano Life, Google Reviews
Attentive to requests
"The service was by Eileen and SK. Very professional and worth the cost. They were attentive to my request and was very pleasant to interact with them for their service."—Hana T, Google Reviews
17. MODE Aesthetics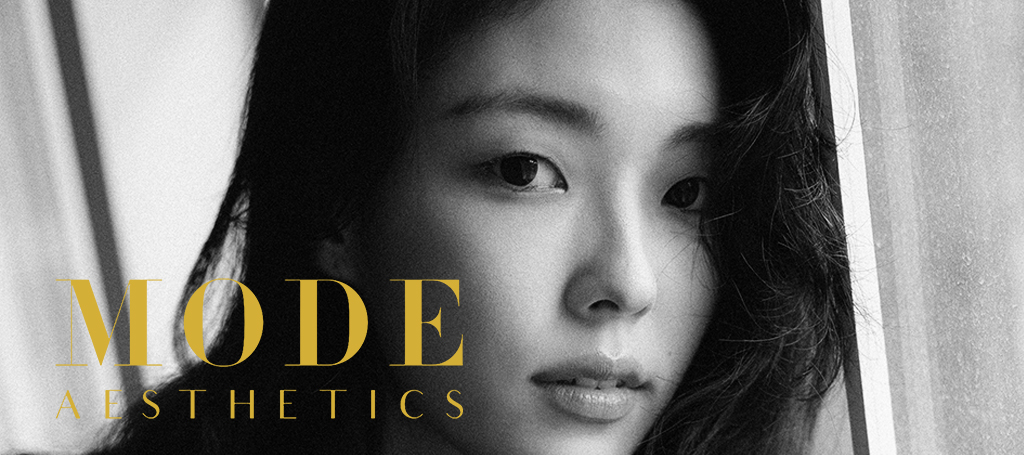 When looking for the best facials, I considered the range of services a spa could offer to its clients. One of the best spots that delivered in this criterion is MODE Aesthetics.
My friend once spoke to me about her experience getting multiple facials at MODE Aesthetics. She said they had different treatments for all skin types and concerns.
When she looked through the spa's website for their list of treatments, she had a hard time choosing which among the dozens of treatments available to get.
Her main skin concern at that time was dry skin, so when she called the spa to book an appointment, the representative over the phone was kind enough to give my friend recommendations.
She ultimately chose to do the HydraFacial treatment, and she was told that she needed to do a consultation with the spa's skin specialists to get a better understanding of its benefits.
When my friend arrived for her appointment, she quickly noticed how well-maintained and clean the spa was. The rooms were all neatly decorated and the beds looked so comfy.
She was escorted into a room and was instructed to wait for a technician. Her consultation was pretty short, but my friend learned a little more about the HydraFacial she booked.
The consult fee was pretty pricey, to be honest. For a quick discussion, my friend commented that she felt like she paid a hefty price.
Anyway, the beds were very comfortable, and they apparently even heated up! My friend felt like sleeping during the whole procedure because the atmosphere was so relaxing.
The technician proceeded to cleanse her face, followed by an exfoliation. She was very gentle with my friend's skin and made sure that she was comfortable throughout the whole treatment.
There was an extraction session that lasted the longest. According to my friend, it was a little painful, but the technician adjusted the suction level for her—and most importantly, her pores looked clear afterwards!
The last step was the most relaxing part, as the technician applied several hydrating products to her face. She even massaged my friend's neck and head while the solutions sat on her face for a few minutes.
Customer Reviews
Great product recommendations
"IKelly is my therapist. She is very nice person. She helped me a lot to teach me how to take care of my skin face. She recommend me which product should I use. The lasers and extractions are painless, because she did it very gently, and the place is comfortable, I can sleep here. Not only Kelly, all the staff are nice. "—Florencia Winata, Google Reviews
Very cosy environment
"The place is very cozy from reception until to the treatment room. Sales representative is very good. They will sell but not to the point that hard selling it. During the treatment. The bed is comfortable, you feel cold? No worries bed got warmer. Lucy's is very polite, and her hand is very light. I almost fall asleep."—Juliana Andino, Google Reviews
18. Cosmo Aesthetic Medical Spa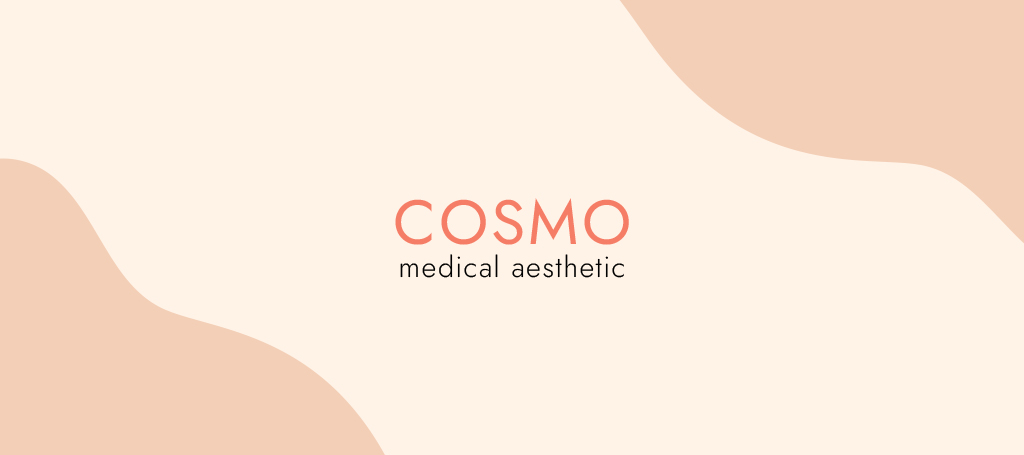 I absolutely loved Cosmo Aesthetic Medical Spa's facilities.
The whole vibe was calming and relaxing. I couldn't take my eyes off the tastefully decorated rooms too!
Although the facilities were smaller compared to other medical spas I've been to, the management did a great job in maximising the space to fit as many clients as they can.
That said, it sort of felt packed when I arrived for my appointment, but the receptionist was so kind to keep me comfortable as I waited for my turn.
I've always wanted to try the trendy Medo BB Glow facial, which originated from South Korea.
It's said to make your skin look like there's a semi-permanent foundation on your skin, making you look red carpet-ready at all times.
So, when I heard that Cosmo Aesthetic Medical offered it, I quickly made arrangements to do it.
Luckily, I called the spa first before heading to a branch near me because, apparently, they only offer this treatment at specific locations.
There weren't a lot of facial treatments available at the location I called. Because I had my eye on the Meso BB Glow, I made the conscious effort to go all the way to the branch that offered it.
Anyway, the treatment went smoothly, and the micro-needling portion wasn't painful at all! The technician was very gentle with me, and, as they promised, my face looked as if I had foundation on.
The serum she applied also felt really good on my skin and made it feel very soft. Overall, I'm very happy with the results!
Customer Reviews
Trustworthy technicians
"My experience with my facial therapist Ms. Queenie Ang was amazing. If you're seeking a facial therapist who has a genuine passion for skincare, I wholeheartedly recommend entrusting your skin to her. The ambiance of the spa was serene, setting the perfect tone for relaxation."—Maya Ravi, Google Reviews
Worth returning to
"tried their guasha facial experience for the first time by yan and i love it!! would return again to try other facials"—Lee Chee, Google Reviews
19. Supreme Boutique Spa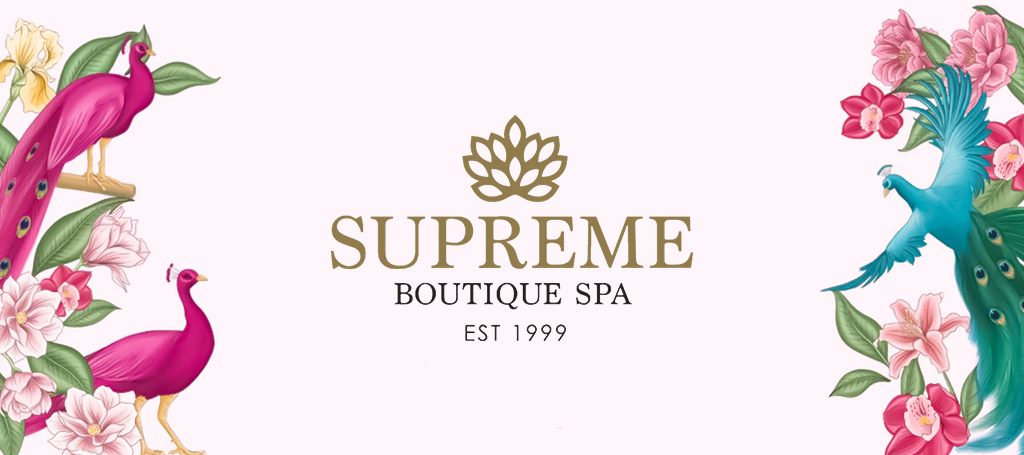 I like to think that I deserve to splurge on premium facial treatments now and then, so whenever I save up enough money to get a luxurious spa day, I head over to Supreme Boutique Spa.
The spa's Signature Premium Facial costs over $200, and although it's an expensive treatment, I swear by its minimal downtime and visible results.
The spa's facilities also speak volumes about the price you pay there. The products they use for facials are all made of high-quality natural ingredients, like rose extract and shea butter, which is always a plus in my book!
The treatment I booked lasted for 90 minutes and included a very relaxing massage at the end.
Prior to the actual facial, a skin analysis was conducted for me, and the technician explained in full detail how the treatment would benefit my skin.
She also performed a scar treatment for me, which I greatly appreciated because I haven't had a scar treatment in many years (long overdue, to be honest). Overall, I was happy with the customer service and the results!
Just note that if you plan on booking an appointment here, the spa opens relatively late in the day so, you'll have to find a convenient slot in the afternoon.
I wouldn't recommend this treatment for those seeking more basic facials, especially if you're in a hurry.
Customer Reviews
Luxurious environment
"As you enter Supreme Beauty Spa salon, feels like welcoming a princess into their high class design and colourful decorations paradize world, even inside the rooms and wash room too. The friendly and warmth Manager, Nicole, always greet customers with smiles and make sure we are well taken care. I like both my beauticians too."—Surina Chong, Google Reviews
Cosy and picture-worthy interiors
"I have been going to Pacific Plaza outlet for past few months and love their Silk Rain treatment by Fanny. The newly renovated Bishan outlet looks very cosy and instagrammable."—Sharon Kwek, Google Reviews
19. Eudora Beauty and Wellness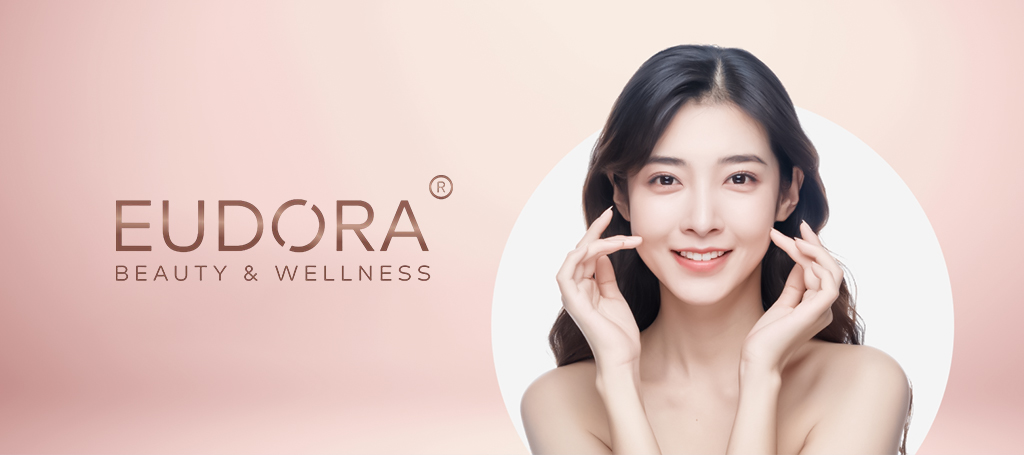 Eudora Beauty and Wellness Spa's Signature Skin Booster treatment really impressed my sister. She has tried other skin-boosting treatments, but this one was one of the best in terms of package inclusions.
The spa focuses on holistic wellness, so each treatment includes a comprehensive set of steps like a massage, exfoliation, infusion, and oxygenation.
My sister's skin looked so refreshed after one session, and her experience here convinced her to return multiple times.
Other than facials, Eudora Beauty and Wellness also offers massages, body sculpting, eye treatments, and detoxes. My sister liked that the spa practices traditional Chinese medicine and includes them in their treatments.
However, a drawback was the technicians tended to upsell their services. My sister made it clear to one lady that she only wanted a facial, but she kept getting offers to upgrade her package.
Nonetheless, my sister still enjoyed every visit. Customer service could improve a bit more, especially when it comes to sending out updates and booking appointments.
Customer Reviews
Smooth appointments
"I attend myself here doing my first facial treatment with Suli. It done smoothly and the effect is just go easy without make uncomfortable."—Muhd Syariqie, Google Reviews
A good place for facials
"overall really good facial service done by ah mei, felt very comfortable and enjoyed the facial extraction. liked the machines used as well. personally think it's a good place for facials if you don't mind spending"—Kate Chang, Google Reviews
20. AsterSpring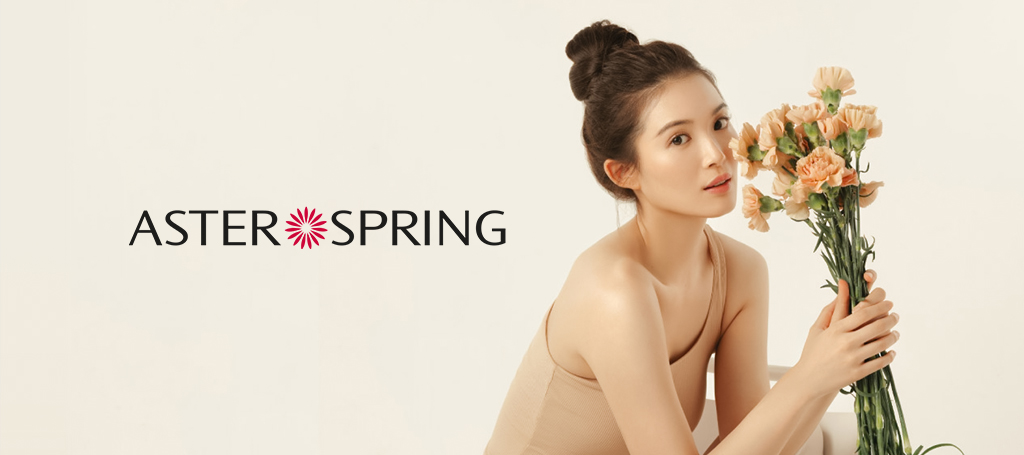 AsterSpring offers a wide range of facials, and because there was so much to choose from, my friend called the spa to ask for recommendations when she decided to pay them a visit.
The representative she spoke to was friendly, but it seemed like she didn't really know what to suggest for her skin type. My friend appreciated the effort, though, so she booked an appointment and consultation.
When my friend arrived, the technicians were all very friendly, and when she asked about the best facials they could recommend, one of them suggested she try their hydrating facials.
My friend chose to do the Isotonic Skin Hydration facial, and once she confirmed the treatment, she was escorted to the facial room.
When my friend told me the price of the facial, I thought it was pretty pricey, but my friend quickly mentioned that treatment was effective for her.
The technician who attended to her was very knowledgeable about the treatment's benefits and was highly trained to handle my friend's skin with care.
She even gave her tips on how to keep her skin looking hydrated and soft after the session! She did feel, though, that the technician rushed the facial, which was upsetting for anyone who is willing to pay a high price for a premium facial.
My friend wished the technician spent more time massaging her face and let the product sit on her skin a little longer since she paid a lot for the treatment. It was supposed to last over an hour, but my friend was out of the spa within 45 minutes.
Customer Reviews
Knowledgeable technicians
"I have been coming to Astersrping Nex for 5+ years. Florence the salon director and my therapist Charmaine are friendly, professional and knowledgeable. I always look forward to my monthly facial as the treatments are thorough and relaxing."—Lynette Luo, Google Reviews
Leave feeling and looking fresh
"Have been a customer with Aster Spring for around 10 years. Facial treatments are very good and leave you feeling fresh after each visit. Recommended! :)"—Evelyn Goh, Google Reviews
FAQS about Facials
---
More Spa Resources
Here are more reviews to help you find the best spas in Singapore to unwind and relax: