The 10 Best Men Spas in Singapore
For the gentlemen who always spend their weeks with hectic schedules, it's time to treat yourself to therapeutic massages that'll relieve all the stress and tension in your body. With the best men's spa in Singapore, you can do just that!
That's why we've gathered the most-recommended places that offer signature treatments for men, great facilities, and affordable rates. See our list of the best men spa in Singapore to know more about their services!
1.  For Him Men's Spa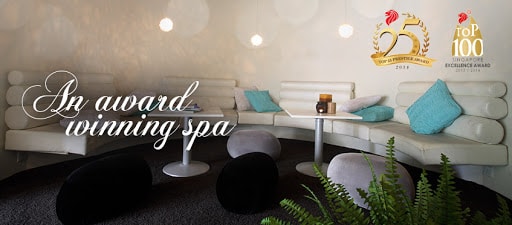 For Him Men's Spa is an award-winning spa that provides facial and body spa treatments for men. They help treat skin problems, enhance physiques, and achieve mental relaxation.
For their spa treatments, they have soothing steam baths, healing massages, cream body wraps, and more, making them one of the best men spas in Singapore in terms of service variety. They also offer a whole set of skin and body care products specifically made for certain conditions.
Highlights
Membership perks
Special promotions
2.  Bodylite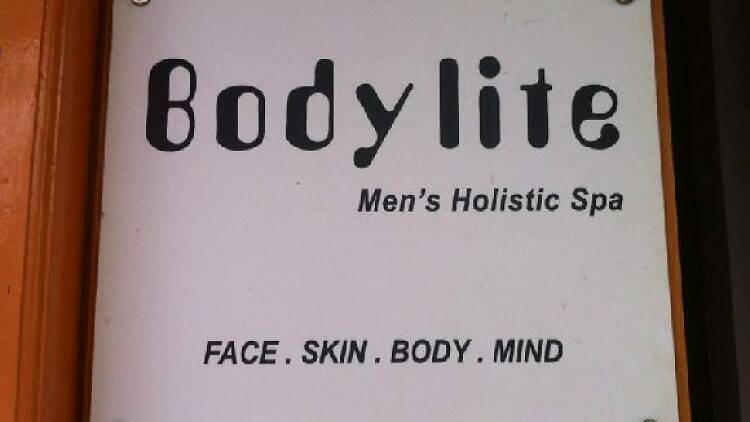 | | |
| --- | --- |
| BEST FOR  | Promotional treatment packages |
| PRICING | Rates |
| WEBSITE | http://www.bodylite.com.sg/ |
| ADDRESS | 26a Keong Saik Rd Singapore 089133 |
| CONTACT DETAILS | 6323 3024 |
| OPERATING HOURS | 11.00am to 11.30pm daily |
Bodylite offers promotional packages that include body massages and body scrubs offered at $99 only — one of the many reasons they're considered to be the best men spa in Singapore! They consist of friendly and professional therapists who'll help you rejuvenate your senses with therapeutic treatments.
Aside from body massages and scrubs, they also have body wrap, aromatherapy facial, and more. The cosy ambience will also let you relax and unwind for a moment and just free yourself from all the stress and pressure.
Highlights
Affordable treatment packages
Accessible location
3.  Urban Homme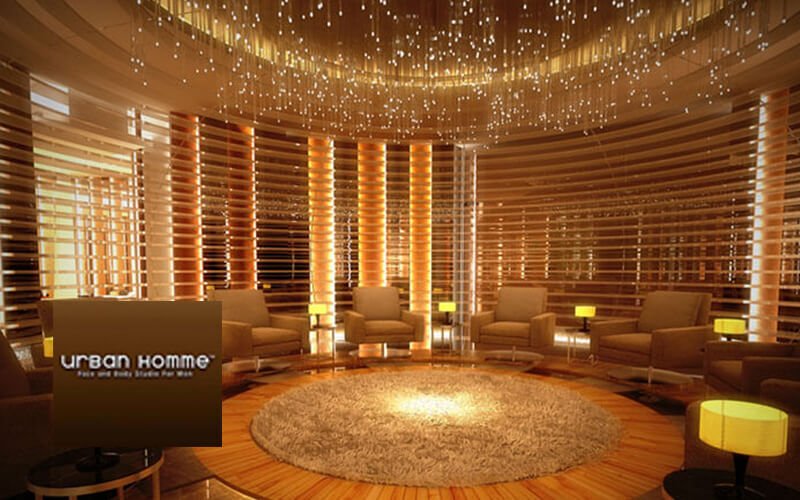 Urban Homme is quite different from the usual spas as they offer modern selections of skin and body treatments. This includes signature treatments such as body sculpting and advanced facial therapies, all done with clinically proven technologies.
Their modern equipment has made them one of the best men spas in Singapore as they give you safe, fast, and effective services.
Highlights
Advanced treatments
Fast and effective results
4.  Spa Club at Beach Road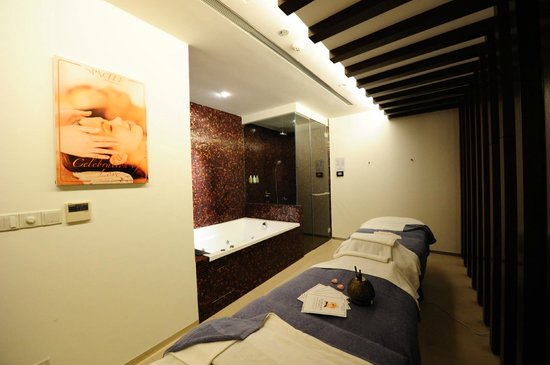 BEST FOR 
Luxurious spa treatments
PRICING
Rates
WEBSITE
http://www.spaclub.com.sg/
ADDRESS
75 Beach Road, Level 1 & 2, Fu Yuen Building, S189689
CONTACT DETAILS
(65) 6339 9238
OPERATING HOURS
Monday – Sunday | 11am – 10pm
(Appointment after 9pm only via prior reservations)
For a luxurious spa experience, Spa Club at Beach Road is one of the best men spas in Singapore that offer award-winning treatments and exceptional facilities. For men's spa treatments, they have a variety of massages to restore and reinvigorate your body.
They also have facial treatments for men as well as a number of spa treatments for women. Therapies and treatments for couples are also part of their services.
Highlights
Membership perks
Skin and body care products
5.  DSPAradise Spa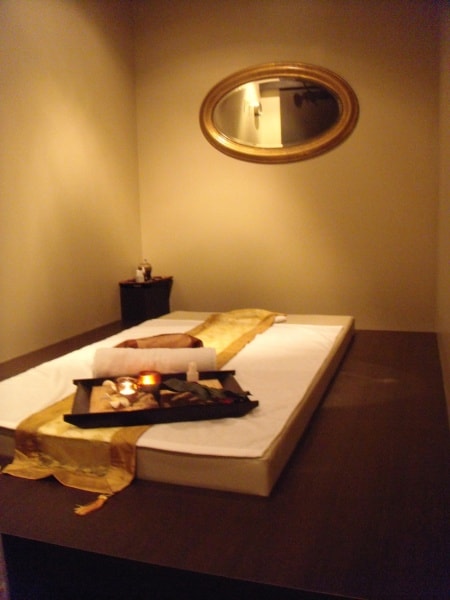 | | |
| --- | --- |
| BEST FOR  | Total care treatment package |
| WEBSITE | https://www.dsparadisespa.com/ |
| ADDRESS | 15A Temple Street, #02-02, Singapore 058562 |
| CONTACT DETAILS | (+65) 65334546 |
| OPERATING HOURS | Open 24 hours |
DSPAradise Spa features a combination of traditional Eastern and Western therapies for healing. They have a cosy and elegant ambience that's exclusively for men.
Their treatments include skincare and body therapies that are highly personalised to suit the current state of your body. This is why they're claimed to be among the best men spas in Singapore.
A total care treatment package is also included in their services, so you can have a truly therapeutic spa experience.
Highlights
Membership perks
Treatment packages
6. My Cozy Room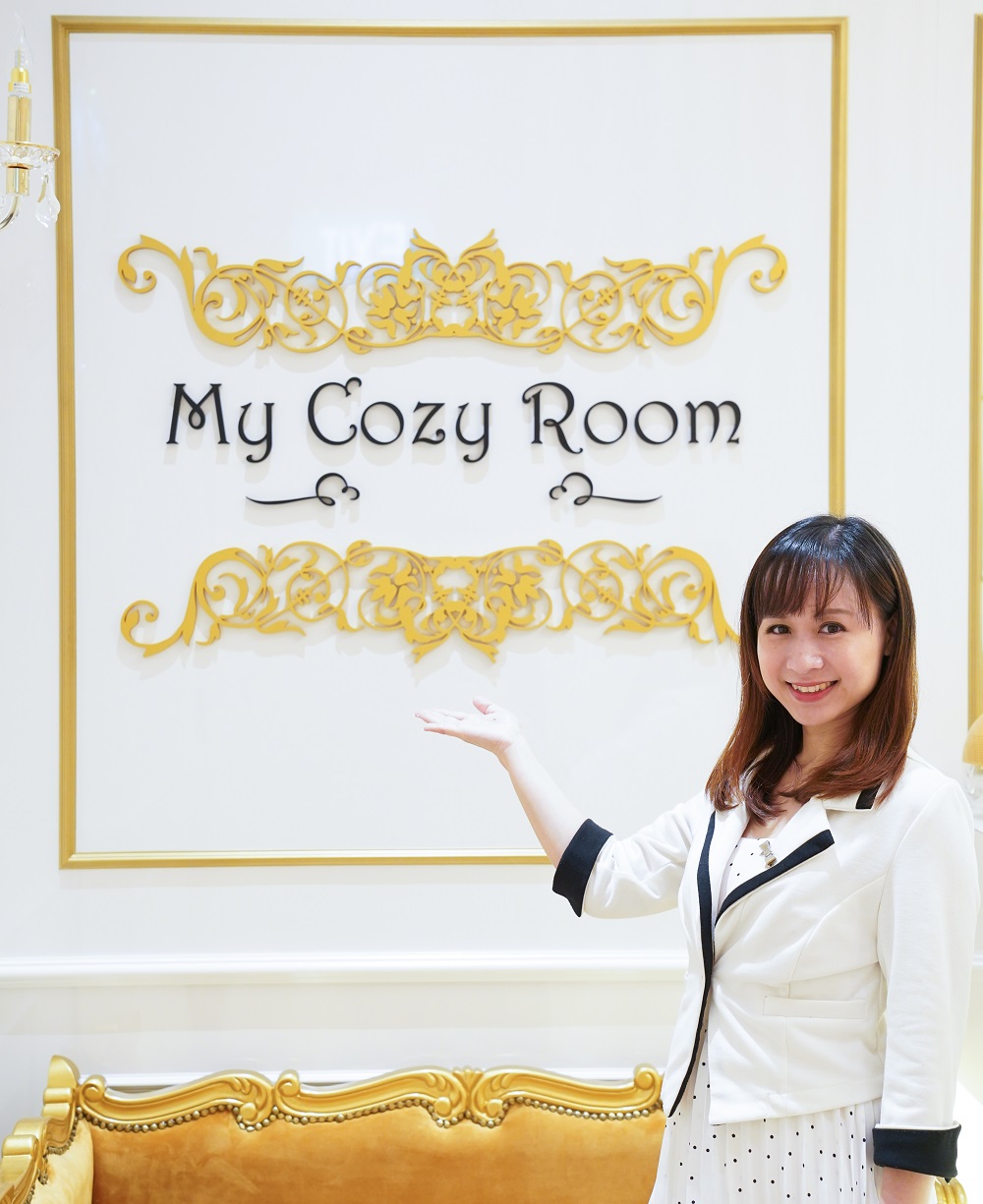 BEST FOR
Best Extraction Facial
SERVICES
Facial treatments for acne, clogged pores, dry, dehydrated, dull, blackheads and other skin conditions
WEBSITE
http://www.mycozyroom.com.sg/
ADDRESS
56A Cairnhill Road (Opp Paragon Shopping Centre), Singapore 229667

 

125 Devonshire Road (Opp 111 Somerset), Singapore 239884

CONTACT DETAILS
Cairnhill: 6732 0030, WhatsApp: 8666 0030
OPERATING HOURS
Monday – Friday, 11:00 AM – 9:00 PM; Saturday, Sunday, and Public Holidays: 10:00 AM – 8:00 PM
My Cozy Room Boutique Spa is an award-winning facial spa, and highly lauded for their 'Best Extraction Facial'. Under the hands of their professional and skilful therapists of over 8 years of experience, rest assure that you will be able to enjoy their specially-designed range of facial treatments with effective results.
As every individual skin is unique and different, their treatments are customised to suit different skin conditions such as acne, clogged pores and pimples. Their facial is also ideal for men who have a lower threshold of pain for facial extractions, as many satisfied customers have claimed that My Cozy Room's extraction facials are relatively painless with minimal redness during their lavish experience.
As men usually have oily/combination skin with enlarged pores and thick epidermis layer of dead skin, their Premium Pore Extraction Facial coupled with the use of BABOR's premium skincare range, is effective for detoxifying and clearing your skin.
Experience the luxury of a full 120min treatment – double cleansing, exfoliation, steaming, gentle yet thorough extraction, light face and shoulder massage, and to top it all off – a detoxifying and refreshing premium Alginate mask. This facial is the perfect solution to achieving healthy, glowing skin for men who are new to professional facials or want instant radiant skin!
Highlights
Gentle yet thorough extraction with minimal pain and redness
Premium plant-based products from No. 1 Professional Brand in Germany
Professional therapists with at least 8 years of experience
7. Pure Tincture Organic Beauty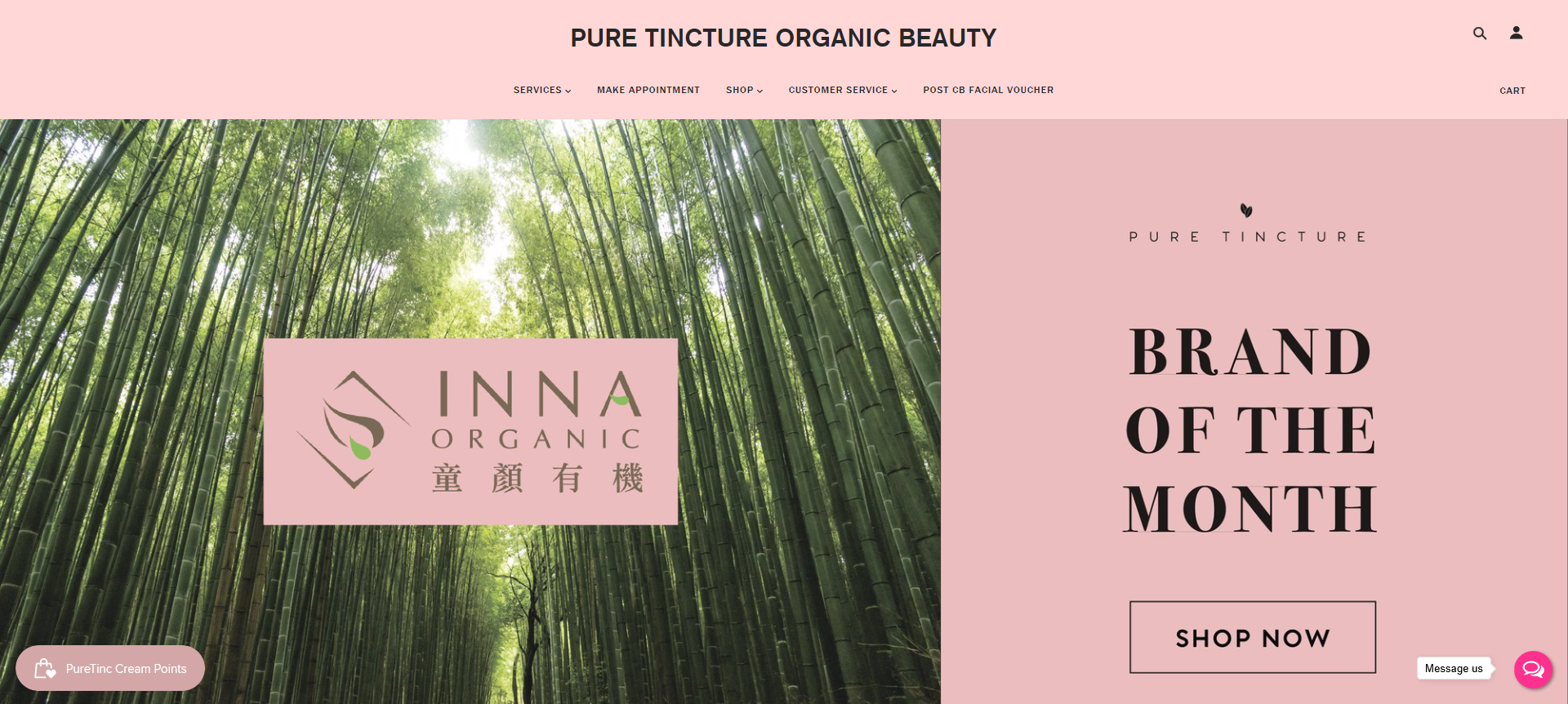 For 10 years, the Pure Tincture Organic team has been serving customers beautiful skincare products and cosmetics that fits their individual tastes. Thanks to a meticulous selection process, they've never failed any of their clients when it comes to their products.
To provide their customers safe and appropriate skincare products, Pure Tincture conducts many hours of research and testing. As additional benefits, the shop also offers services such as free samples, skin consultations, and local shipping.
If you're looking for a solution for your skin problems, worry not– Pure Tincture Organic Beauty has your back. If you make use of their services, it is guaranteed that you will be in safe hands. Check out their services now!
Highlights
8. iSpa Singapore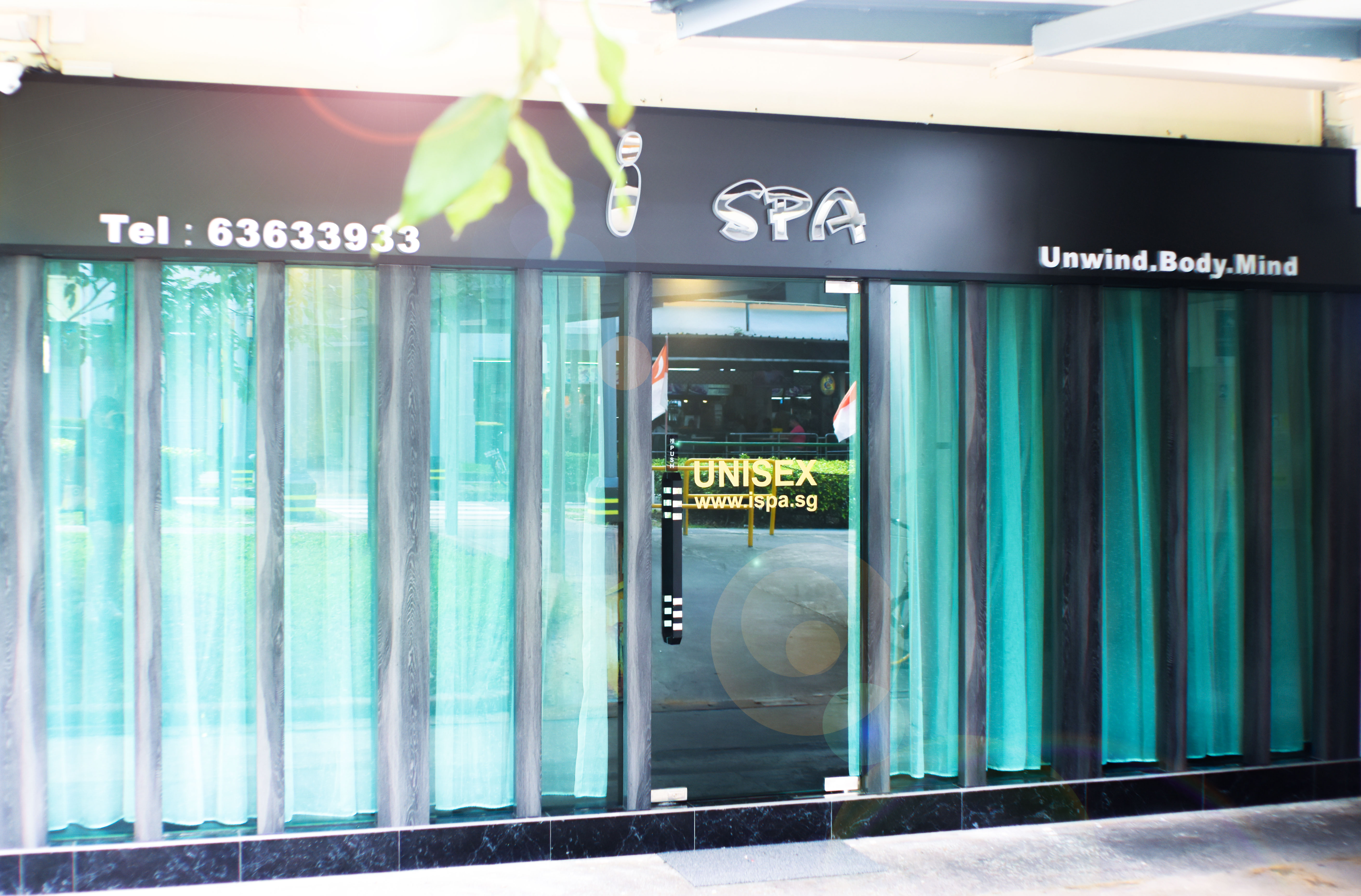 | | |
| --- | --- |
| BEST FOR  | Massage Spa Services |
| WEBSITE | https://www.ispa.sg/ |
| ADDRESS | Blk167 Woodlands Street 11 #01-09 Singapore 730167Locations |
| CONTACT DETAILS |  +65 6363 3933 | [email protected] |
| OPERATING HOURS | Monday – Sunday: 9am – 11pm |
Awarded as one of the best massage spas in Singapore, iSpa offers various full body massage services. Their goal is to help the customer unwind in both the body and soul.
Their experienced therapists provide customers a blend of relaxing and therapeutic massage services. Once you've entered the shop, they'll do their best to work out the tension in your muscles and give you the best service possible.
After the amazing massage, expect your body to be recharged and revitalized. Why don't you go and give it a try? In time, you'll come to realize that iSpa is a go-to destination for the ultimate relaxation.
Highlights
Young & Certified Therapists
Full Body Massage Services
9. Shuang Spa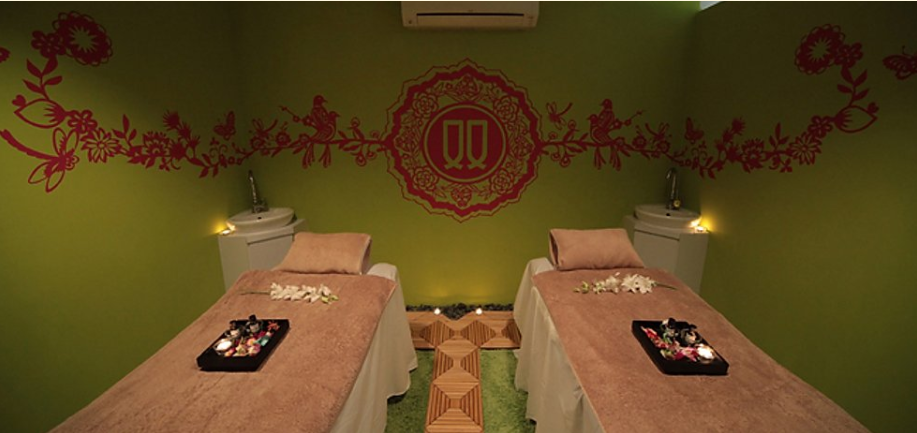 Since its establishment in 2010, Shuang Spa has taken care of thousands of guests with knotted and tensed muscles. They strive to be one of the best in what they do – relaxing their clients. Their main goal is to make sure that once you enter their premises, you will leave with a relaxed body.
They even offer spa services to complete the package, for they want you to be completely healthy. Every session made with them is also done privately, for the convenience of their every customer. You can rest assured that you will be receiving nothing but the best services.
Highlights
Customised Gift Certificates
Values Spa Etiquette
Considers the customer's health as a top priority
Trained Staff
10. The Male Therapist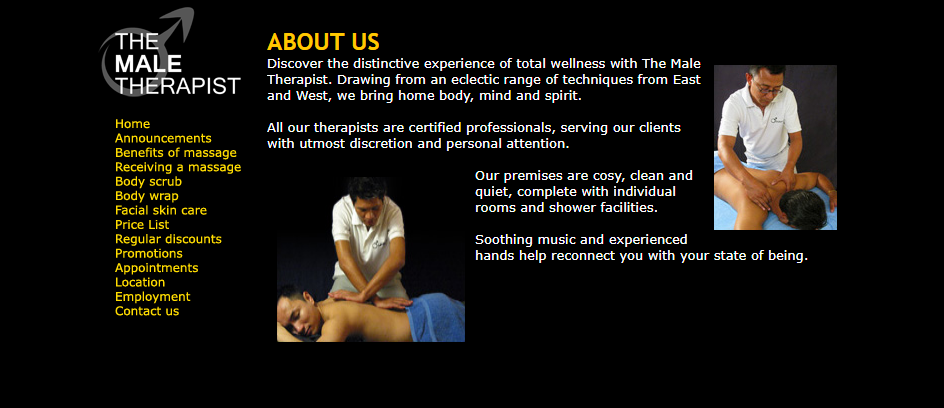 BEST FOR
Local therapist service
WEBSITE
http://www.themaletherapist.com/
ADDRESS
190 Clemenceau Avenue
#04-15
Singapore Shopping Centre
Singapore 239924
CONTACT DETAILS
65 6334 4525
OPERATING HOURS
Mon to Sat: 11am to 9pm
Sun & Public holidays: 11am to 7pm
The Male Therapist is conveniently improving blood flow through the muscles, helps flush away the lactic acid and reconditions the muscle for a new day. They believe that massage is a relaxing and enriching experience.
The effect of calm, loving touch through massage eases anxiety, hostility, and pain. Under good hands of their therapists, breathing is nudged deeper and becomes more regular.
Be a receptive receiver, relax and let go of instinctive defense mechanisms. Surrender yourself to the therapist, so that he can work smoothly on you.
Highlights
Affordable massage service
High-quality and professional staff
Experienced therapists
Customer Service
Here are some reviews left by previous clients:
"Had a nice relaxing massage. Just wished I'd more time to take the massage and scrub package. Will try that next month for sure. Also wished I'd more time to take a longer massage session. Thanks."

"Very good massage. Definitely will come again."

"Excellent service. The massage was firm and strong. Especially liked the stretches. The body scrub after the session made me felt clean"
And that's a wrap for our list of the best men spas in Singapore! If we missed some other great spas, share with us your thoughts, as we'd like to know more about their services.
Oh, and if you'd like to discover more spa treatments, take a look at these best spas in Singapore. These places also offer different therapies for men and women so you might also love their services.