The Top 10 Studios for Best Tattoo in Singapore
Did you recently celebrate a milestone or gain an important lesson in life that you never want to forget? Well, then visiting getting the best tattoo in Singapore is one of the best ways to bookmark these memories!
But with endless shops to choose from, it might be a bit challenging to find the most reliable place that provides safe procedures and affordable costs. That's why we've saved you from this dilemma and listed the top studios with the best tattoo in Singapore!
Read our list below to find out more about their services and offered rates!
1. Inkvasion Tattoo Studio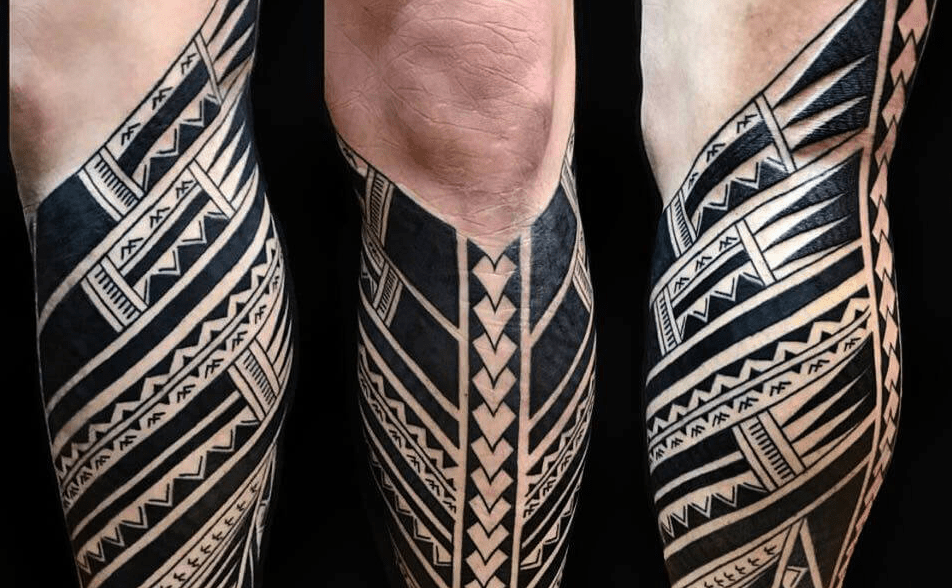 | | |
| --- | --- |
| BEST FOR | Customised tattoo designs with no extra cost |
| WEBSITE | https://inkvasiontattoo.com/ |
| ADDRESS | 545 Orchard Road #06-15 Far East Shopping Centre Singapore 238882 |
| CONTACT DETAILS | +65 8127 5371 |
| OPERATING HOURS | Monday-Saturday: 12PM-7PM |
For a beautifully marked tattoo that can last a lifetime, you can rely on the works and services of Inkvasion Tattoo Studio. With a tattoo artist who has a decade of experience, they provide skills that mean you can surely achieve your desired design.
They offer UV blacklight tattoos for a magical glow and cover-up tattoos to hide unwanted tattoos. They feature dynamic tattoo styles such as traditional American, Japanese oriental, pet portraits, fine line tattoos, and many more!
Highlights
Versatile tattoo designs
Safe and pain-free numbing options
Accessible location
Customer Reviews
Customers were impressed by the skilled and accommodating tattoo artists of Inkvasion Tattoo Studio. That's why they're known to be one of the studios that offer the best tattoos in Singapore.
A customer shared this story:
"This place is really good!! The tattoo artist was nice and they are really hands on to their work. When it comes their design, they are really good and very detailed to the design. The interior oh their shop was quite good and comfortable. And when it comes to the price, it was really affordable and suits to you budget. If I'll be given a chance to go back here, I would lovely do."
2. Alive Tattoo Studio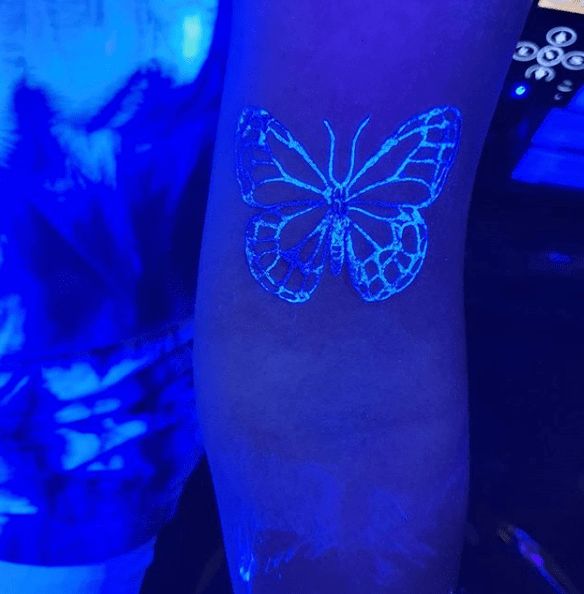 BEST FOR
Permanent and temporary tattoo options
FACEBOOK
https://www.facebook.com/AliveTattooStudio
ADDRESS
211 New Bridge Road, B2-03, Singapore 059432
CONTACT DETAILS
+65 9777 6587
OPERATING HOURS
Weekdays: 12–8pm

Saturday: 1–8pm
After years of service, Alive Tattoo Studio has become known for creating the best tattoos in Singapore and for their versatility. They even provide traditional bamboo hand poke tattoos!
Basically, they can do any tattoo style and cater to customised designs as well. If you'd like to have a non-permanent tattoo, they also offer airbrush tattoos that can last for 3 to 7 days.
Highlights
Traditional Method option
Painless option
UV tattoo
Customer Reviews
Alive Tattoo Studio has gained a lot of compliments from customers saying that they've experienced a safe and comfortable tattoo procedure here. Here's feedback from a customer:
"Got first tattoo from this place. Friendly tattoo artist. Explained well about after care well. Carefully listen and flexible on design. Tattoo came out exactly as planned. They have painless tattoo option and recommend for people who afraid for pains. Overall 5 starts on experience. Recommend!"
3. Wild Paw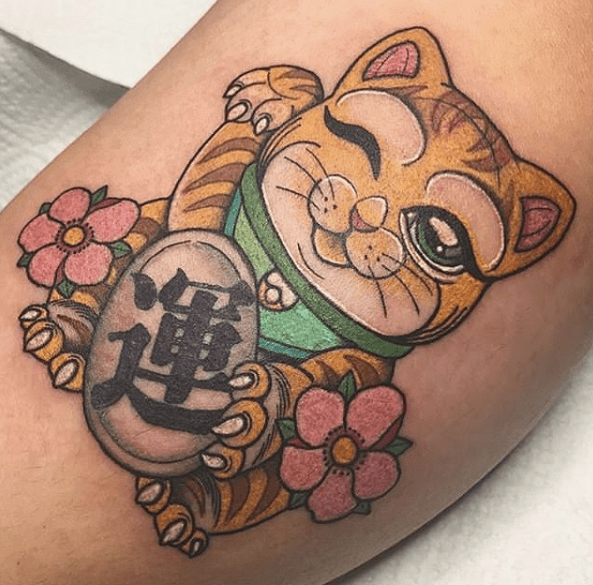 Wild Paw is famous for their modern and classic tattoo styles. Most of their best tattoos in Singapore consist of lovely and cute designs, perfect for the women out there who'd like to treat themselves to a beautiful portrait of their pets or favourite cartoon characters.
For men, they also create gothic and ethical designs for a cool and classic look.
Highlights
Customised designs
Aftercare products
4. Singapore Electric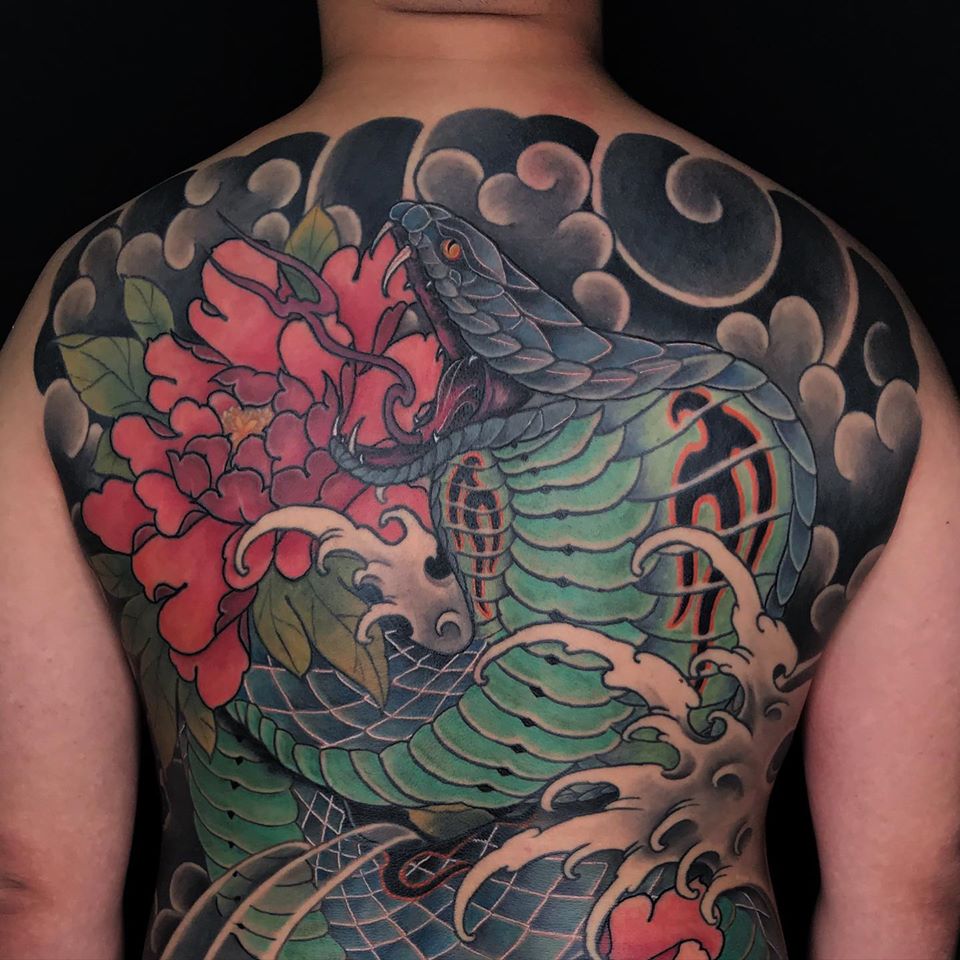 Singapore Electric mostly features artistic and powerful designs that can be placed on any part of your body. They've created impressive landscapes and full-body work that emphasize the beauty of art.
It's not that easy to find tattoo artists who are highly detailed when it comes to every line and stroke, but these guys definitely have the skills for that.
So, if you're a tattoo collector and you're particular about the execution of your tattoo, they might have the best tattoo in Singapore for you!
Highlights
Complex styles
Customised designs
5. Galaxy Tattoo 2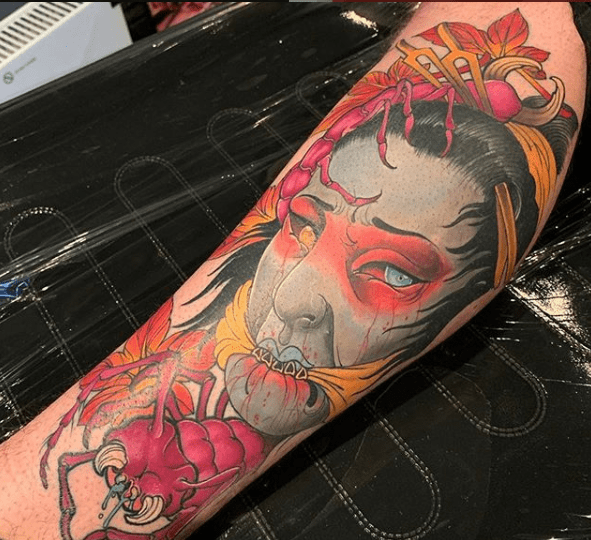 | | |
| --- | --- |
| BEST FOR | Traditional Japanese styles |
| FACEBOOK | https://www.facebook.com/galaxytattoo2/ |
| ADDRESS | 16a Trengganu St, Singapore 058470 |
| CONTACT DETAILS | +65 6222 2182 |
| OPERATING HOURS | Weekdays and Saturdays: 12–8pm |
For those who are fans of Japanese tattoo styles, Galaxy Tattoo 2 has the best tattoos in Singapore for you! They're known for their bright and striking designs created by a professional and experienced Japanese tattoo artist.
From time to time, they also invite some guest artists to provide world-class tattoo artwork for everyone.
Highlights
Guest artists from across the globe
Powerful designs
Customer Reviews
Galaxy Tattoo 2 has received positive reviews from the customers because of the designs that go beyond expectations. Customers also said that they're satisfied with the friendly staff.
Here's feedback from one of the customers:
"The only place I'll keep going to for tattoos! Original ideas from patient and talented artists. Fun and friendly bunch of people too!"
6. Vagabond Ink Tattoo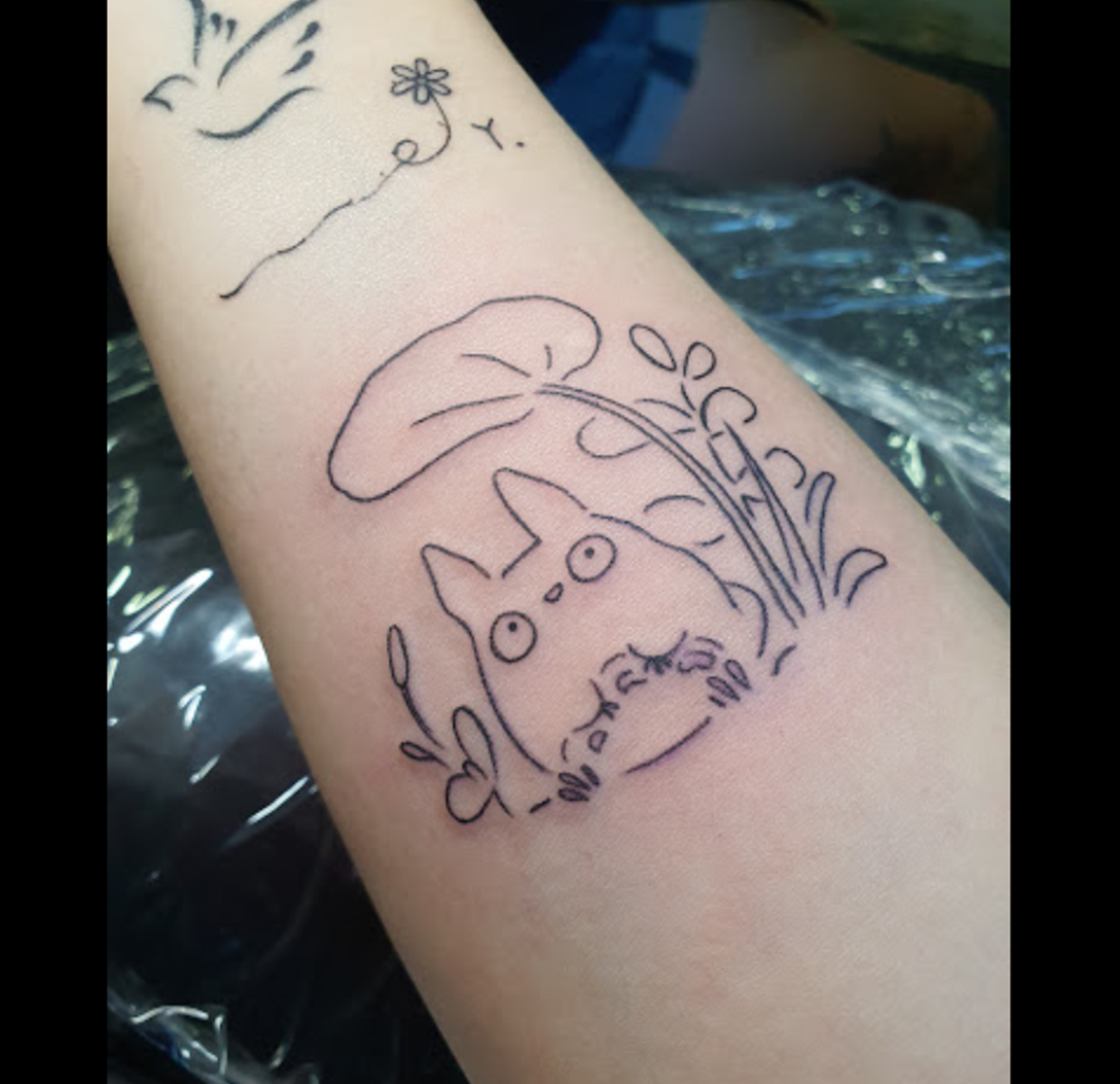 Vagabond Ink tattoos is home to various skilled and professional tattoo artists, each coming from different backgrounds and having different techniques and styles of their own for you to choose from. They all have a distinctive touch when it comes to tattoo ideas, so you're surely in for an amazing experience in their establishment.
Since 2010, they have created numerous of wonderful tattoos and gathered a sizable following of satisfied clients and future prospects. Their team of amazing, yet unique artists is something that customers have grown to love over the years. All in all, they're definitely one of the few in Singapore that you should go to when you're in need of a quick tattoo fix.
Highlights
Minimal pain
Skilled tattoo artists
Amazing tattoo designs
Well-maintained shop
Customer Reviews
Vagabond Ink Tattoos has received only the best reviews from the previous customers, most promising to come back for another tattoo session. This proves how amazing they are in their work, and definitely is a reason for you to check them out. Read one feedback left by a happy customer on Google Review:
"The artists here are really friendly and dedicated to ensuring that you have the best possible experience with them. Pei Hsin went above and beyond to discuss designs with me and drew up a final draft, in less than 24 hours, which I was really happy with.
Throughout the session, Pei was very accommodating to me and my partner and made sure to occasionally ask if I was comfortable. I'm proud to say that the final piece turned out fantastically! Seeing her enthusiasm for art and tattooing shine through in her work left me feeling blessed to have had the opportunity to work with her."
7. Rise Above Tattoo and Piercing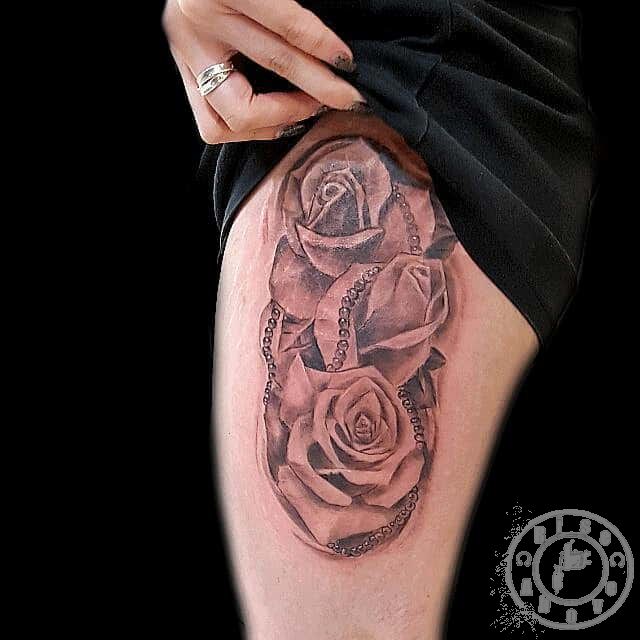 | | |
| --- | --- |
| BEST FOR | Professional and Quality Ink Art & Piercing Services |
| FACEBOOK | https://www.riseabovetattoo.com.sg/ |
| ADDRESS | 14 Scotts Road, Far East Plaza #04-70, Singapore 228213 |
| CONTACT DETAILS | (+65) 6235 5610| [email protected] |
| OPERATING HOURS | Monday – Sunday, 12:00 nn – 8:30 pm |
Every one of us has our own ways of expressing ourselves. Getting inked and pierced are some people's way to convey what they feel, or just simply who they are.
Founded in 2012, Rise Above Tattoo & Piercing is a boutique tattoo salon that provides professional and quality ink art as well as piercing services. They help people put a mark on their existence and have them indulge in the exhilarating world of body art.
Whether you are a seasoned body art enthusiast or new to exploring the world of tattooing and piercing, their friendly artists are always readily available to assist you in achieving whatever designs that you want. To first timers, they always take time and care to go through every detail of the tattoo process so that they'll be always reassured and at ease.
Highlights
Tattoo Services
Body Piercing
Customer Reviews
Here is a review left by a very satisfied client:
"Got my navel piercing done by Jason. Very nice and professional person. He explained the procedures and also told me how i should be taking care of the pierced area to prevent infection. Price is affordable, they even provide a cleaning solution for aftercare and also told me to be back in 2 weeks for review."
8. Melvin Tattoo SG
BEST FOR
Chinese Painting, Calligraphy and Oriental Abstract Tattoos
FACEBOOK
http://melvintattoosg.com/
ADDRESS
2 Sembawang Walk, Singapore 757616
CONTACT DETAILS
(+65) 866 000 70
[email protected]
OPERATING HOURS
Monday-Friday: 12pm- 8pm
Saturday: 12pm-5pm
Sunday/ Public Holiday : Closed
Since 2004, Melvin Tattoo has been doing tattoos for people. When he started travelling on 2006, he was known as the "Crying Freeman Tattoo On The Road".
After leaving his mentor behind, Melvin travelled to see and experience other cultures. Melvin believes that his body is the canvas of his life – where experiences are hidden under the lines and shadings on his arms, legs, shoulders and backs.
He has already taken part in some conventions, and staying true to his culture, has made a remarkable insignia in his art that only belongs to him. He specialises in tattoos such as Chinese Painting, Calligraphy and Oriental Abstract, but rest assured that he's always open for new tattoo ideas.
Highlights
Chinese Painting Tattoo
Calligraphy Tattoo
Oriental Abstract Tattoo
Customer Reviews
Here is a review left by a very satisfied client:
"I travelled from Canada to get my tattoo done by Melvin. I am so happy that I did. His calligraphy work is really one of a kind. Melvin is extremely professional and talented and he takes the time to get to know you, understand your vision and give his opinion on designs and artwork. His studio is authentic and very sanitary. I would recommend him again and again and hopefully return sometime in the future for another tattoo."
9. 8 Volts Tattoo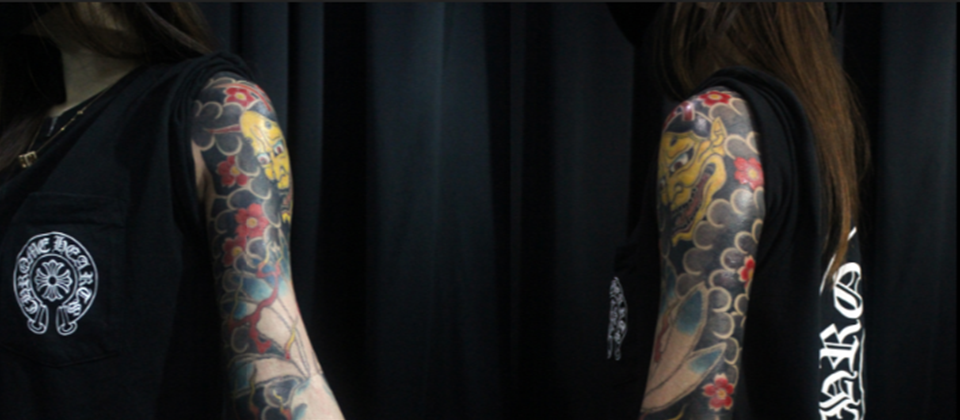 BEST FOR
Award-winning tattoo artists
FACEBOOK
http://www.8voltstattoo.com/
ADDRESS
150 Orchard Road
#03-12 Orchard Plaza
Singapore 238841
CONTACT DETAILS
+65 67377948
+65 93699883
[email protected]
OPERATING HOURS
Daily 12-6pm
If you want your tattoo idea to be handled only by the best artists in the country, then head out to 8 Volts Tattoo Studio. The place houses award-winning tattoo artists in their prime, known to be idealistic and creative in their works. No matter who you choose to accommodate you, they'll be sure to do your request with the utmost precision and skill.
To add on to it, 8 Volts is known to be one of the cleanest studios in the area. They maintain the highest quality of hygiene standards: sterile needles, disinfected rooms, gloves, and the like.
Their overall experience, expertise, and service is one of a kind, and truly something recommended for you to try and see for yourself. So make sure to make an appointment soon!
Highlights
Great atmosphere
Insane level of skill in their artwork
First class hygiene
Customer Reviews
First time customers and patrons rave about 8 Volts Tattoo's amazing skills in the art of tattooing. Their artists have different specialties but each are equipped to do even the most intricate of styles and ideas. They are definitely recommended by many. Look at some of the feedback left on their Google Review:
"Was a walk-in customer way back in 2005. The only place that i have been for a Tattoo since then. Joe Wang and his team are superb. Jovial and friendly. Easy to converse with and talk about anything under the sun. His staff and apprentices are also a friendly bunch. Will post photos once my full sleeve is completed !"
"Only good vibes and great ink. Best artist I can ask for. Shout out to Joe for his dedication to his craft. His work speaks volumes! Truly inspiring! ?"
10. Charlotte Tattoo. Makeup. Hair

BEST FOR
Hair, Makeup, and Tattoo Services
PRICING
Contact for more details
WEBSITE
https://www.charlottetattoosg.co/
ADDRESS

1 West Coast Drive #01-K16

Singapore 128020

CONTACT DETAILS
[email protected]

+659652 2546 +658800 0783

OPERATING HOURS
Mon – Sunday: 1130am – 8pm
Close every Wed*By Appointment Only
Nick and Vivian, a husband and wife duo, opened this studio in the hopes of providing the residents of Singapore with artistic excellence.
Named after their daughter Charlotte, Charlotte Tattoo. Makeup. Hair. provides exactly what the name states. That is, high-quality tattoo, hair and makeup services.
Nick, who's in charge of the tattoos, can do black and white, customised tattoos, as well as cover up designs. With over 20 years of experience in the field, he's sure to deliver the best for the right price.
Highlights
Hygienic and sterile tattoo parlour
Numbing available
Graduated from Art school with more than 20 years of tattooing experience under his belt.
An eye for the finest detail in artwork
Light-handed, no bleeding during the tattoo session.
Customer Reviews
Here are some reviews left by satisfied clients:
"Went to have my back tattoo done. Nick is such a patient and skillful artist. Everyone loves the colour and design so much. I feel so proud of it. Really the best!"
"Absolutely brilliant service. Second time getting a tattoo done and i am very pleased and grateful to have choose Charlotte Tattoos as it as they made it as comforting and smooth as possible for me. They didnt judge me for being afraid and was very patient . Will definitely recommend and will be back soon for more! The best anyone could get !"

And that's it for our list of places where you can get the best tattoos in Singapore! If we missed out on other local favourite shops, you may also share them with us!
And in case you want to remove a certain tattoo and replace it with a new one, take a look at these clinics that offer the best tattoo removal in Singapore! They come with easy, safe, and smooth procedures that'll leave you with clean and flawless skin!