11 Best Eyeliners In Singapore For Less Than $40
Most women will agree that one of the most important parts of a well-made-up face is a properly defined eye. And if you want to get that, you definitely need the best eyeliner in Singapore.
Out of all the cosmetic brands and products on the island, you might be wondering how to pick the best eyeliner from them. What should the perfect eyeliner even be like?
First of all, you need to determine your needs. Are you going to use it for a date night, fancy event, or just simple day-to-day use? And do you want a bold or a natural look?
Regardless of your desired look, a long-lasting, non-smudge, waterproof, easy-to-use, and fully pigmented eyeliner is usually your goal.
In any case, we've listed the ones we feel to be the  best eyeliners in Singapore, below!
1. L'Oreal Paris Flash Cat Eye Eyeliner
Best for Cat-eye Makeup for Beginners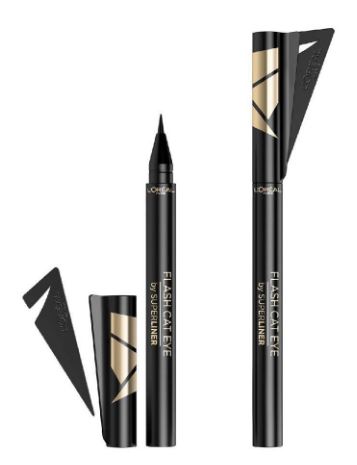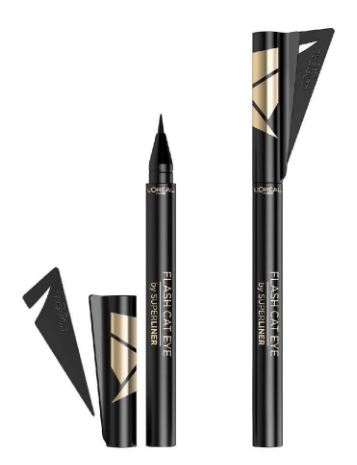 Price: $19.90
If you're not quite familiar with doing a cat-eye look but want to do it, then the L'Oreal Paris Flash Cat Eye Eyeliner may be the best eyeliner in Singapore for you.
This liquid eyeliner has a precise brush tip, so you no longer need a cat-eyeliner stencil to work on it. It'll also get the job done in no time.
It also features a long-lasting and waterproof formula so you can be sure that it'll last all day. For a smudge-free and fierce cat-eye look, you shouldn't miss out on this item! This is one of the best liquid eyeliners in Singapore for beginners.
Highlights
Easy-to-use and removable wing stencil
Flexible brush
Waterproof
Customer Reviews
Most customers admired the L'Oreal Paris Flash Cat Eye Eyeliner because of its smooth brush tip, accuracy, and cheap price. They've also shared that it immediately comes off when they use makeup remover.
However, some said that they were not able to figure out how to use it perfectly the first time. That said, the same customers said they resolved that with a bit of practice.
Here are the reviews posted on the brand's official website:
"In my late 20s, I still have not been able to do winged eyeliner… until now! I cannot believe how well this works! It does take a little bit of practice figuring out how to hold it etc, but after 10 minutes you can be a pro! It's so exciting that I can finally do so many make up looks I've never been able to do before. If you struggle with winged or cat eyeliner, and maybe don't have a steady hand like me, give this a shot. Even if it doesn't work for you (it will) you'll at least get a great waterproof liquid eyeliner that's worth it by itself!"
"I love the eyeliner itself but I don't think the stencil is super foolproof, you need to practice a bit before you can use it well. But the eyeliner looks great and goes on nicely and stays on well. I also love the packaging, it's beautiful."
2. Maybelline Hypersharp Power Black Liner
Best for a Fierce Look

Price: $16.72
If you're going on a special-themed event and you need to have a strong and fearless look, the Maybelline Hypersharp Power Black Liner is a good pick.
It has an exceedingly sharp tip and it comes with one full black shade. The shade is said to be darker than other black eyeliners out there.
Being resistant to water, oil, and sweat, the intense look can last for the whole day and night. It's also safe for use by those with sensitive eyes. 
This is hands-down one of the best drugstore eyeliner in Singapore that's affordable and does the job properly.
Highlights
Water, oil, and sweat resistant
Contact-lens-safe
Easy to remove
Customer Reviews
Customers claimed that they made a worthy purchase when they bought the Maybelline Hypersharp Power Black Liner. They said it's indeed blacker than others, smudge-proof, precise, and long-lasting, which makes it one of the best eyeliners in Singapore.
A reviewer also confirmed that it's not waterproof but water-resistant — nonetheless, the reviewer didn't consider this a major flaw. The Makeup and Beauty stated this in the review featured on their website:
"In short, it is perfect for any kind of eyeliner looks. It does not crease, transfer, or fade, and stays on for more than 8 hours. It is definitely a long-staying eyeliner. I compared its claim of "one full shade blacker than black" with my Colossal liner." 
3. Kate Digital Memory Liner BK-1
Best for Both Natural and Bold Looks

Price: $20.50
The Kate Digital Memory Liner BK-1 is for those who prefer to have an eyeliner that is highly flexible when it comes to line thickness.
It has a solid and flat brush that helps you make clearer and sharper strokes. Similar to Maybelline, it's also available in black.
Whether you want a fine or thicker line, this could be the best eyeliner in Singapore for you. It also has a long-lasting formula, so there's no need to worry about it fading too quickly.
For those wanting to transition from day makeup to night quickly, this is the best eyeliner in Singapore for your
Highlights
Fade-resistant
Clear strokes
Customer Reviews
The Kate Digital Memory Liner BK-1 gained a lot of positive feedback from many customers. They said that they were able to use it during a workout because of its sweat-resistant feature.
They've also advised to gently use soap and water in removing the makeup. An Amazon customer gave this review:
"I LOVE this eyeliner. It goes on super smooth and easy, the liquid is super dark, doesn't dry up or clog the brush bristles. Water and sweat resistant meaning I can work out and swim without smudge, however all it takes to wash it off is a bit of soap and water. I will continue to order this."
4. Urban Decay Glide On Eye Pencil
Best For Dramatic Look

Price: $13.90
The Urban Decay Glide On Waterproof Eye Pencil is an award-winning and bestselling product of the brand. This is one of the reasons why it's considered to be among the best eyeliners in Singapore.
Compared to the previous options, this one has extensive shade selections that you can use anyday or for any event. This includes neutrals, electric hues, and many more.
It also features different finishes such as matte, satin, metallic, glitter, etc. It provides a soft and creamy touch that you can use to finish off your look.
Highlights
Variety of shades
Waterproof
Cruelty-free manufacturing
Long-lasting
Customer Reviews
The Urban Decay Glide On Waterproof Eye Pencil is well-loved by many despite not being comfortable to use when wearing contacts. A customer wrote this feedback on the brand's official website:
"My go-to eyeliner for every day /everything. I have Over 10 colored and use them all together or alone on a regular. Have been using for years. My eyes are hazel and there isn't a sparkly color that hasn't worked for some event or daily. Fun to change up. And many colors to choose from. Best greens, Browns, golden shades to choose from. Great black liner for inner eye."
5. Too Faced Glitter Pop! Peel Off Liner
Best for Glittering Style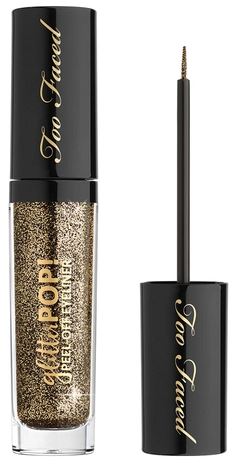 Price: $5.63
Have you been having a dilemma on whether to try a glitter makeup look or not? This must be because of the thought that it'll be hard to remove later on.
Well, if so, worry no more! With the Too Faced Glitter Pop! Peel Off Liner, you can just peel off the coats for easy removal.
It features innovative film formers that keep the glitter in place and that can only be removed by peeling off. It also comes in a variety of fun sparkly shades that dry off in a few seconds.
With this product, you can do some mixing and matching… and play with the colourful shades until you achieve your aspired glamorous look. Dare we say this is the best liquid eyeliner in Singapore for special events and if you just want your eyes to pop out.
Highlights
Soft and comfortable texture
Easy to apply
Long-lasting
Customer Reviews
Customers enjoyed using the Too Faced Glitter Pop! Peel Off Liner because of its user-friendliness and because there are plenty of colours to choose from.
However, several noted that future buyers should know that it's not fully pigmented. Thus, it's still best to use a liquid liner first.
In spite of that, many users still say this is one of the best eyeliners in Singapore. Some customers from Sephora left these reviews:
"i wear natural makeup and add this to add the extra oomph to my look. i would recommend, however, to use liquid liner to draw on ur eyeliner first and then top off with this. it's not as pigmented as you'd think and takes a solid 1-2 mins to dry but it's definitely worth it because it catches light AND attention!" 
"I live this glitter pop! Peel off liner . The applicator is so easy to use. I love the color that's why I bought all of the colors. I can use this in so many ways too other than eye liner . . You have to apply two to three coats if you want the color to really pop"
6. Etude House Play 101 Blending Pencil 22 Rd303
Best for Blending Colours

Price: $16.90
For a simple and casual makeup look, the Etude House Play 101 Blending Pencil 22 Rd303 is the best cheap eyeliner you.
Since it's a multi-blending pencil, you can use it as a base and mix it up with other shades. It's great for clear strokes and a natural balance between blended colours.
This is the best eyeliner in Singapore if you like to do some experiments when doing your eye makeup. The non-smudging feature also works well for those who need their faces to stay in place throughout the day. 
Highlights
Adhesive texture without smudging
Long-lasting
7. 3CE Super Slim Pen Eye Liner
Best for Sophisticated Look

Price: $15.70
The 3CE Super Slim Pen Eye Liner features a perfect combination of good shade and matte finish. This eyeliner could help you complete a defined and elegant style.
One of the best things about this product is the highly elastic and ultra-fine brush that produces precise strokes and lines. Once you've applied it, you can rest assured that there'll be no space left out.
It'll not easily fade with its long-lasting formula either, so there's no need to do constant retouches throughout the day. On the whole, it's one of our top picks for a professional, finished look.
Highlights
Precise strokes
Smudge and flake-free
Long-lasting
Customer Reviews
Based on the review by The BeautyIA blog, the 3CE Super Slim Pen Eye Liner is very dynamic with its range of shades. The reviewer also stated that the size might be too small, though, so it can easily get lost inside a user's bag.
Yet they still recommended the product. Hence, it truly deserves a spot in our list of the best eyeliners in Singapore.
Here's the final verdict published on The BeautyIA blog:
"In conclusion, STYLENANDA's 3CE Super Slim Pen Eyeliner is extremely worth despite the awkward sizing of the eyeliner itself. It's smooth application, long-lasting formula and ease of buildup of colour from extremely light to a medium-dark brown. I give this eyeliner a 5/5!"
8. Laneige Finger Graphic Eyeliner
Best For Steady Application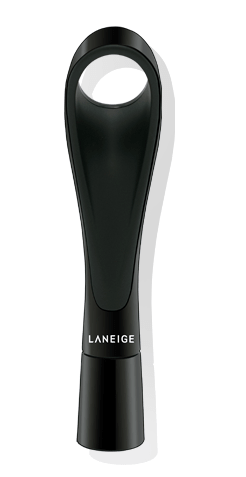 Price: $36.00
The Laneige Finger Graphic Eyeliner has an entirely unique design that makes creating that perfect eye line so much easier.
It features a finger grip handle that gives the user stable support for perfect control. Therefore it's probably the best eyeliner in Singapore for those troubled by shaky hands when doing eye makeup.
It also has a sweatproof and waterproof formula. So, be it rain or shine, it'll surely last longer than most other eyeliners.
For those who have sensitive skin, it's also tested and proven not to cause any irritation.
Highlights
Quick-dry
Moisturized texture
Tension felt tip
Customer Reviews
Most customers praised the Laneige Finger Graphic Eyeliner for its non-sticky texture, quick-dry finish, and soft eye lines.
Some admitted it was hard to adjust to the new brush design at first, but once they learned how to use it, they said it became much easier to apply the eyeliner.
Here's some feedback from the Yesstyle customers:
"Really good eyeliner, Thought at first it might be difficult to apply since Im used to using a brush that you hold in the style of a pencil but its really easy and gives you more presision when doing winged liner. It drys fast and does not transfer like some other eyeliners do. Will definatly be buying again" 
"I was sooo skeptical of this. It looked weird and seemed hard to handle. but omg it is so easy to take control of. not only does your finger give you full control but the applicator is stiff and thin and creates a straight line every time thats thin which I personally prefer. I was in shock by how well it worked because I'm not the best with applying eyeliner. I think everyone needs this in their makeup collection."
9. MAC Modern Twist Kajal Liner
Best for Soft and Dreamy Looks

Price: $16.00
For a super soft and creamy texture that easily glides on, the MAC Modern Twist Kajal Liner is the ideal companion to have!
It has a stunning depth that's perfect for a dreamy look. The coverage is also long-lasting and waterproof.
Highlights
Transfer-resistant
Safe for contact lenses
Long-wearing formula
Customer Reviews
The shades and mild, non-irritating formulation of the MAC Modern Twist Kajal Liner have captured the hearts of many customers. In fact, for most, it's pretty near perfect.
The only concern some reported is that you may not be able to twist it back in again once it has been twisted out. So, they advised that it'd be better to avoid fully twisting it out.
Customers wrote these reviews on the brand's official website:
"My favorite eye liner! Colors are great and application is super smooth! Doesn't irritate my eyes! I love everything about this product! Easy application and it doesn't dry out so you can keep it longer!" 
"enjoyed using this mascara because it is very long wearing and has a soft pigment that I found easily smudge. My only complainant is that it once the product is twisted out it can not be twisted back in. The lady at the MAC counter warned me before hand so I didn't end up twisting out too much"
10. Stila Cosmetics Stay All Day Eyeliner
Best for Long-Lasting Makeup

Price: $30.50
With the Stila Cosmetics Stay All Day Eyeliner, you can create nearly any type of look you want. It also glides smoothly onto the skin, so you'll be able to finish the look in no time.
This waterproof and long-wearing eyeliner has a sharp brush tip that caters to accurate strokes and lines. It's the type of eyeliner that you can always bring with you… just in case there's a sudden invite to a special event or you just want to touch up your look.
Highlights
Quick-dry
Smudge-free
Long-wearing
Waterproof
Customer Reviews
The Stila Cosmetics Stay All Day Eyeliner has received many compliments from users. They were impressed by how long it lasted throughout the day, in particular.
A customer gave this review on the brand's official website:
"Honestly, I love this eyeliner. You get exactly what's stated in the description. It's jet black and stays on all day (0 smudging unless you literally rub your eyes). I have hooded eyelids and it does not transfer to my top lid, no matter how long I've had it on or how oily my skin gets. It's been my go to eyeliner since trying it early last year.I always recommend it and will continue purchasing."
11. K-Palette 1 Day Tattoo Eyeliner
Best for Practical Choice
Price: $17.90
For an ultimate long-lasting and affordable eyeliner, you'll love the K-Palette 1 Day Tattoo Eyeliner. This affordable eyeliner can withstand extreme humidity and dryness.
It also has a patented micro-fibre soft brush that prevents possible smudges. If you're going on a long trip or expect a long day, this would be the best eyeliner in Singapore for you!
Highlights
Non-irritating
24-hour long-lasting
Waterproof
Whether it's for work, special gatherings, or daily use, these best eyeliners in Singapore can accompany you through the day and night. They were certainly our favourites among the many we looked at!
Have you already chosen one from among these high-quality and long-wearing eyeliners? If so, tell us which one it is and what you like about it!
Incidentally, if you want more of our beauty articles, try our list of the best sunscreens in Singapore. These can help you ensure that your skin is in perfect condition even through the worst of Singapore's summers.