By Jasmine Wee
When we have too much homework or a lot of business transactions to do, we can't avoid the long sleepless nights. As we sacrifice our sleep, we sometimes don't notice that we're already having deep dark circles… which is why it's now time to look for the best dark circle treatments in Singapore.
There are countless aesthetic clinics that can reduce and lighten up the dark marks we just mentioned… but which ones are the most reliable and affordable?
Let's go find out with our list of the top places with the best dark circle treatments in Singapore!
(Note: This list is in no particular order.)
1. Dr. Terence Goh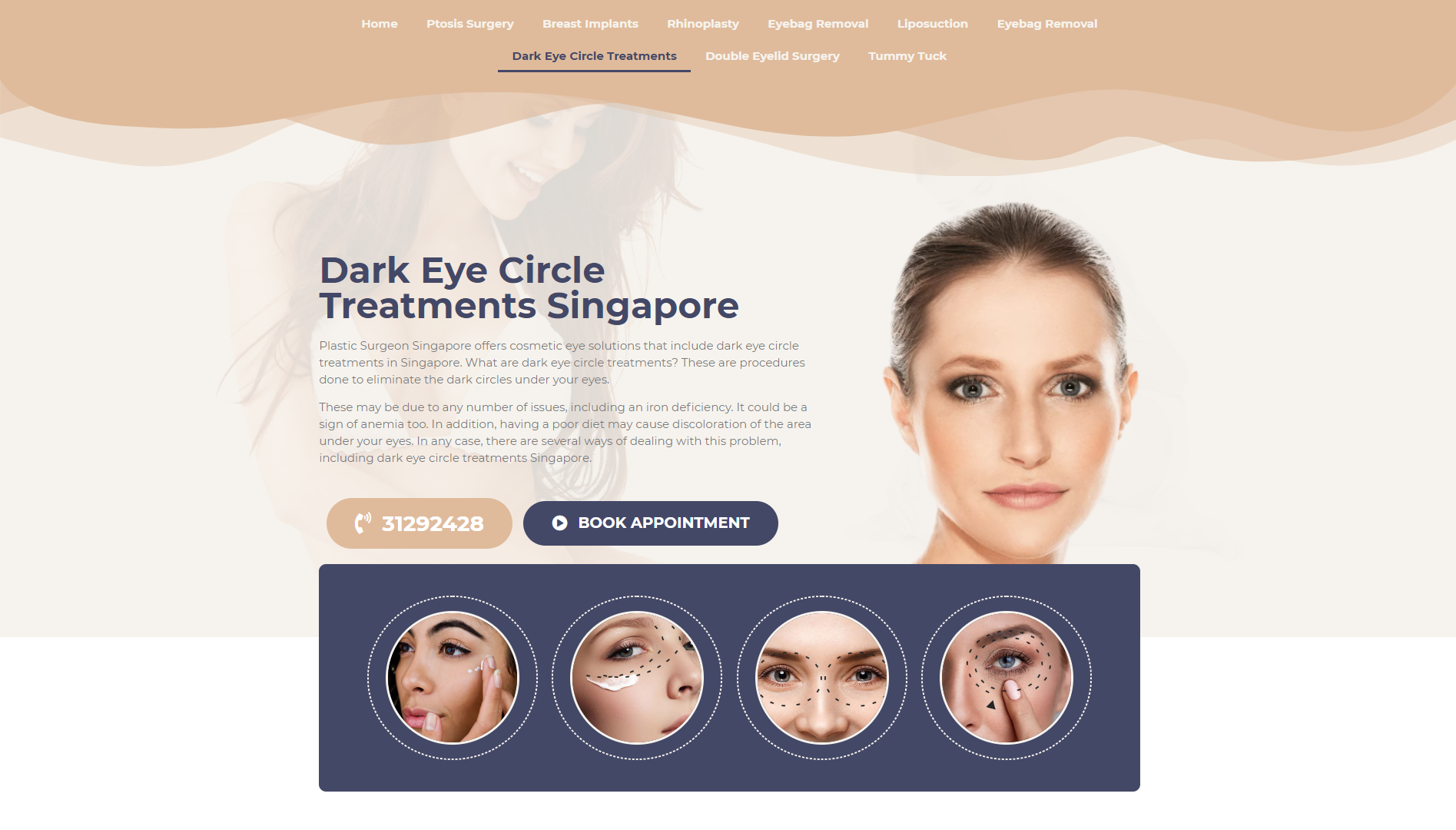 Plastic Surgeon Singapore is one of the best go-to clinics for aesthetic treatments, as they offer a variety of services that can be personalised for any client's needs. They have a lot of procedures for you to choose from, such as facial treatments, hair transplants, liposuction, and more.
Their team of professionals is headed by Dr. Terence Goh, a plastic surgeon that specialises in reconstructive microsurgery. His fine skills serve to enhance his aesthetic services, allowing you to get as close as possible to your ideal look.
Dr. Goh has also trained the surgeons of the Plastic Surgeon Singapore team, so you can be sure that each and every one of them is more than capable of enhancing your appearance to the fullest. Give them a call now and take your first step towards aesthetic improvement.
Highlights
Expert plastic surgeon
Wide variety of treatment services
2. Dr. Samuel Plastic Surgery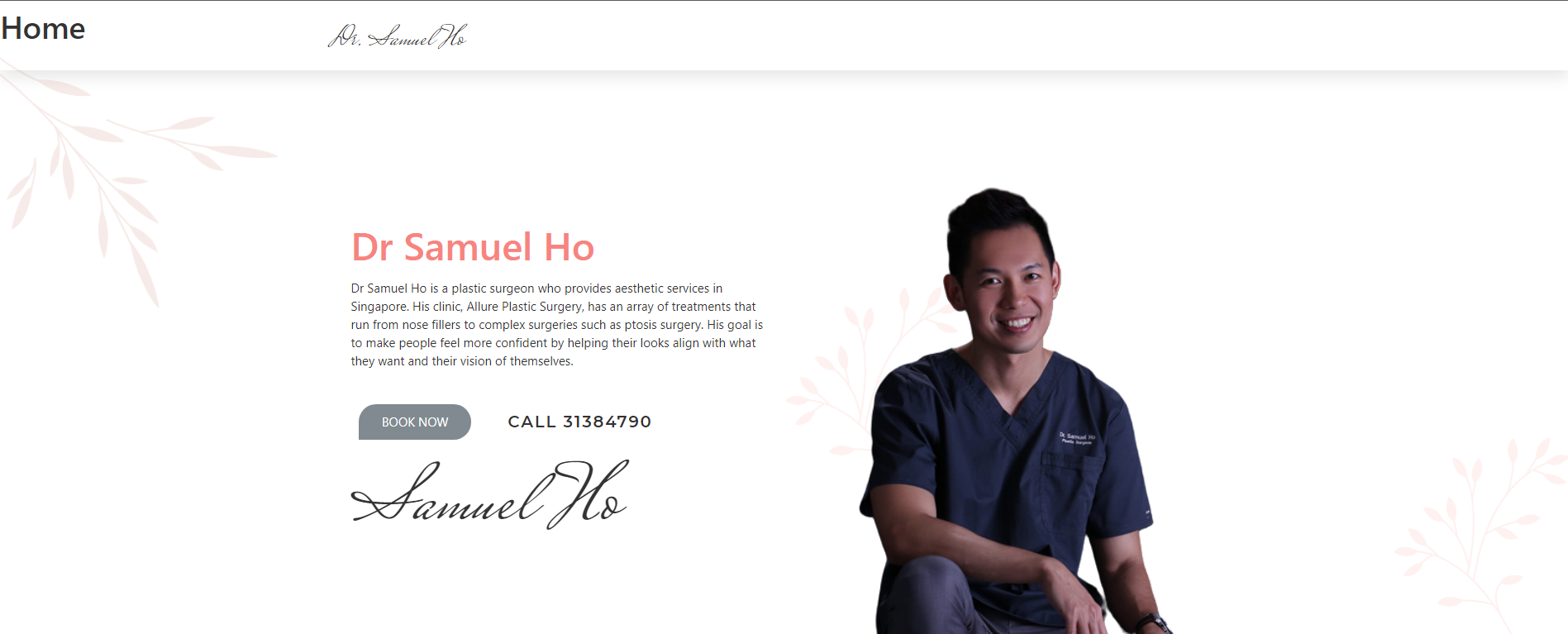 Allure Plastic Surgery is a clinic that offers many cosmetic treatments for various aesthetic needs. They can provide any treatment you many need, from simple fillers to complex surgeries.
Dr Samuel Ho is one of their plastic surgeons. His passion is helping people feel more confident with their looks– which is why he does what he can to guide his patients through any procedure they are may receive. You can rest assured that he will handle any treatment with care and skill.
No matter the treatment, Allure Plastic Surgery makes sure that they will fulfil their patient's needs. With their help, you can achieve the ideal version of yourself.
Highlights
Many aesthetic treatments available
Customer-oriented care
3.  Kowayo Aesthetic Clinic
BEST FOR 
 Signature dark circle treatment
WEBSITE
http://kowayo.com/
ADDRESS
1 Raffles link 01-03B Singapore 039393
CONTACT DETAILS
+65 6884 4280
OPERATING HOURS
Weekdays: 11:00am – 8:00pm

Saturday: 11:00am – 6:00pm
When we talk about lightening dark circles, Kowayo Aesthetic Clinic is one of the most mentioned aesthetic centres. This is because of their signature treatment, the Tired Eye Correction, which uses innovative procedures to reduce the puffiness and dark eye circles.
It'll also improve the fine lines and the dark marks around your under-eye region. With their special techniques, many have considered them to have the best dark circle treatment in Singapore.
Highlights
Innovative techniques
Facial and body treatments
4.  Sozo Aesthetic Clinic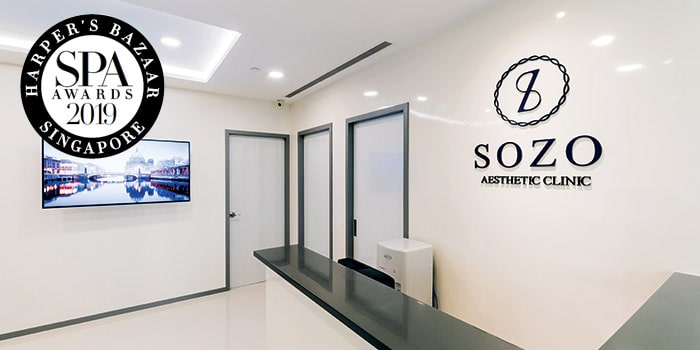 BEST FOR 
 Severe dark circles and eye bags removal
WEBSITE
https://sozoclinic.sg/
ADDRESS
1 Raffles Place #05-12/13 One Raffles Place (Shopping Mall) Singapore 048616
CONTACT DETAILS
6935 1811
OPERATING HOURS
Weekday: 7am – 5pm

Weekend & Public Holiday: 7am – 7am
The dark circle treatment at Sozo Aesthetic Clinic includes eye bag removal, so if you also have deep and dark eye bags, their services might be the most ideal for you.
Their non-surgical procedure can help reduce the eye bags, wrinkles, dark circles, and saggy skin on your lower eye area.
They use state-of-the-art laser technology to remove excess eye bag fat and rejuvenate under-eye skin to tighten it up. This is one of the many reasons they're known to offer the best dark circle treatment in Singapore.
Highlights
Non-surgical eye bag removal
Facial, body, and hair treatments
5.  Edwin Lim Medical Aesthetic Clinic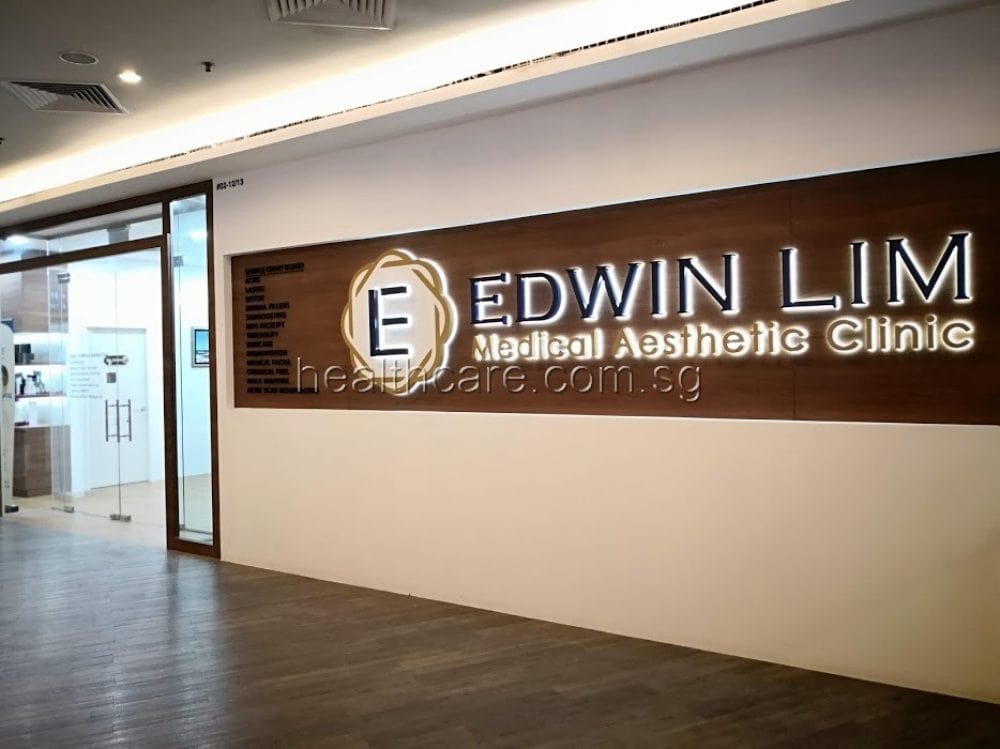 Edwin Lim Medical Aesthetic Clinic has been featured on various media, proving that they're one of the leading clinics in the country. This is due to their high-quality treatments, which include the HIFU eye bag reduction.
The noninvasive process is highly effective for stubborn eye bags and dark circles. They also use special anti-ageing eye treatment that's also paired with skin boosters.
With their combination of treatments and products, they indeed have some of the best dark circle treatments in Singapore.
Highlights
Signature skincare products
Special anti-ageing eye treatment
6.  Astique The Aesthetic Clinic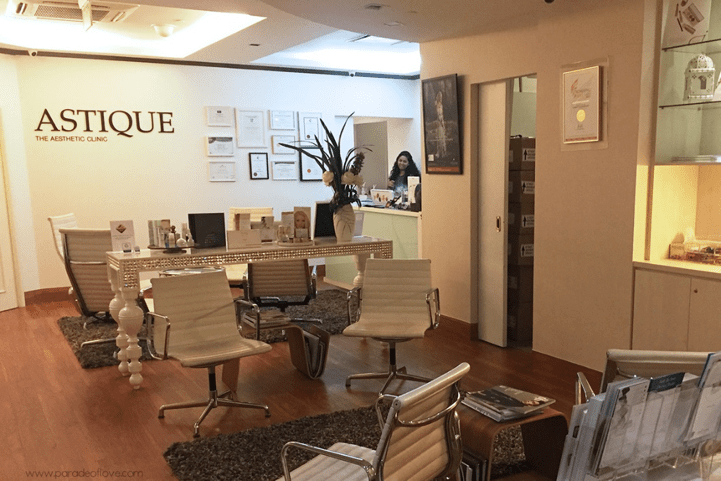 BEST FOR 
Combination of serum and laser treatments
WEBSITE
https://www.astiqueclinic.com.sg/
ADDRESS
350 Orchard Road, #08-00 Shaw House Singapore 238868
CONTACT DETAILS
+65 6732 3801
OPERATING HOURS
Mondays & Fridays : 11:00 am to 08:00 pm

Tuesday – Thursday : 09:00 am to 08:00 pm

Saturdays: 11:00 am to 04:00 pm
When it comes to dark circle treatments, Astique The Aesthetic Clinic uses an eye rejuvenation laser to reduce the appearance of wrinkles and lighten the pigmentation around the eye area.
They also have a serum that tightens and lifts the skin, and which you can even include in your daily skincare essentials.
With a serum product and a laser treatment, you can surely achieve great results in no time, giving you the best dark circle treatment in Singapore.
Highlights
Facial and body treatments
Skincare products
7.  Halley Medical Aesthetics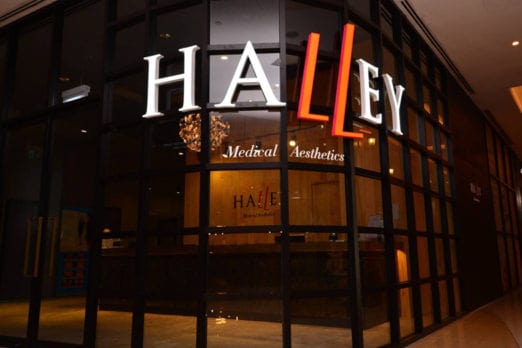 | | |
| --- | --- |
| BEST FOR  | Variety of laser treatments |
| PRICING | Rates |
| WEBSITE | https://www.halley.com.sg/ |
| ADDRESS | 277 Orchard Road #03-15 Orchard Gateway Singapore 238858 |
| CONTACT DETAILS | 6737 8233 |
| OPERATING HOURS | Daily, 10am – 9pm |
Halley Medical Aesthetics also uses laser rejuvenation treatments to lessen and brighten up the dark eye circles. They have a series of lasers that help with facial skin improvement and one of them can be used for under-eye skin rejuvenation.
They also provide their own signature facial treatments and products that you can use for maintenance and daily essentials.
Highlights
Dynamic laser rejuvenation treatments
Signature products
8. The Artisan Clinic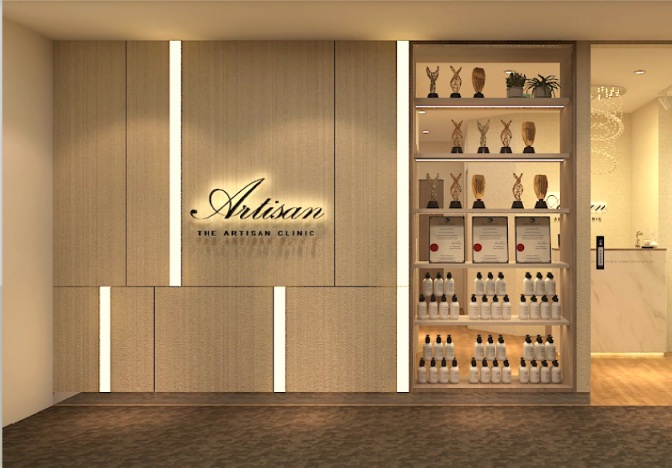 BEST FOR

Personalized aesthetic treatments

WEBSITE

https://artisanclinic.sg/

ADDRESS

290 Orchard Road, Paragon Medical Suites #07-01, Singapore

CONTACT DETAILS

+65 8879 7887 |

[email protected]

OPERATING HOURS

9AM – 7PM | MON – FRI

9AM – 3PM | SAT

PUBLIC HOLIDAYS
The Artisan Clinic is known for delivering bespoke treatments that addresses various aesthetic issues and concerns of the people in Singapore, may it be related to hair, face, or body.
One of the featured procedures in the clinic is their Dark Eye Circle Removal which lightens the area around the eyes which gives a fresher look and feeling to what used to be dull, tired, and saggy eyes.
Dr. Isaac Wong, the founder and in-house specialist of The Artisan Clinic, ensures that the dark circle treatment has instant results as soon as it is performed on the patient. With Dr. Wong's expertise, his patients rarely receive bruising from the procedure.
HIGHLIGHTS
Patients rarely get any bruising from the dark eye circle removal procedure

The treatment will last between 6 to 9 months
CUSTOMER REVIEWS
The clinic has a 5.0-rating on Google and this is what one of their clients has written on the reviews.
"Dr. Isaac and his team at Artisan are friendly, professional and deliver good results. I've always been searching for a good doctor for all my aesthetic needs and I think I've definitely found one. I used to see going to the clinic as a chore but recently I've began to start looking forward to my follow up sessions!"
9. Dr Daniel Chang

Achieve your dream Korean beauty with Dr Daniel Chang. The clinic's Korean trained Key Opinion Leader, Dr. Daniel Chang is dedicated to your personalised anti ageing experience through simple aesthetic procedures, influenced by Korean beauty standards.
Their skin and facial procedures include non surgical treatments like dark eye circle removal, saggy skin treatment, nose lift, jaw slimming, micro-botox, etc.
Highlights
Highly-qualified Key Opinion Leader dedicated to patient-centred results with minimal pain, swelling and bruising
Latest medical treatments and protocols
Honest, safe and transparent treatments and procedure
Customer Reviews
"Been a patient of Dr Daniel Chang since 2016. Dr Daniel is always attentive to my concerns and would meticulously explain the procedures. He would point out the pro and cons and his injections are gentle and always nearly painfree. I'm delighted with the care and service from his team. Highly recommended!!"
10. S Aesthetics Clinic

BEST FOR
Face fillers
SERVICES
Popular Treatments, Face Treatments, Skin Treatments, Eye Area Treatments, Hair Aesthetics Treatments, Body Treatments
WEBSITE
https://saestheticsclinic.com/
ADDRESS
9 Scotts Road #07-07
Scotts Medical Centre (Pacific Plaza)
Singapore 228210
CONTACT DETAILS
Email: [email protected]
Telephone: +65 6235 0338
WhatsApp: +65 90207234
OPERATING HOURS
Mon-Fri: 10am – 8pm
Sat: 10am – 6pm
Sun & Public Holidays: Closed
S Aesthetics Clinic is known as an aesthetic service provider that offers high quality and pain-free treatments. Their services range from facial enhancements to body modifications.
They also provide Dark Eye Circle treatments. To ensure that their customers remain as comfortable as possible, they also offer to administer numbing cream if needed. Under their capable hands, you're sure to achieve the enhanced appearance that you desire.
Highlights
Expert aestheticians
Great customer service
High quality equipment and materials
Customer Reviews
Check out some reviews left by S Aesthetics Clinic on Google review:
"Hands-down the best doctors I have ever seen.
Dr. Sii and Dr. Kwan really took the time and listened to my situation with patience to really understand what is best for solving the issue. I was having some allergic reactions from a lip filler, which I got from a different clinic a couple months ago. My lips were very swollen when I walked into S Aesthetics. I was in a middle of a business trip, so you can imagine, I was under great pressure and stress with the situation.
They explained to me in a logical and calm manner each step of the way, so I had little fear during the dissolving process.
I am so appreciative of their work and my situations have immediately gotten better.
Please keep up the wonderful things you are doing because the world needs doctors like you.
Thank you."
11. 8 Medical Aesthetic Clinic
BEST FOR
Complete Aesthetic Treatments
SERVICES
Skin Treatments, Face Treatments, Body Treatments
WEBSITE
https://www.8medicalaesthetic.com/
ADDRESS
SOMERSET BRANCH
51 CUPPAGE ROAD, #06-22, SINGAPORE 229469

DHOBY GHAUT BRANCH
2 HANDY ROAD, #04-19/20 THE CATHAY, SINGAPORE – 229233

CLEMENTI BRANCH
41 SUNSET WAY, #01-05, CLEMENTI ARCADE, SINGAPORE 597071

TAMPINES BRANCH
TAMPINES PLAZA, 5 TAMPINES CENTRAL 1 #03-01 S529541

CONTACT DETAILS
Tel: +65 3157 5947

SMS/WHATSAPP : +65 9151 9017
8 Medical Aesthetic offers a diverse set of medical aesthetic procedures. They primarily offer non-surgical treatments.
They have high standards of quality, from their doctors to their equipment. 8 Medical Aesthetic is a clinic you can count on to fulfil any of your aesthetic needs.
Highlights
Excellent attention to detail
FDA approved technology
12. 8 Medi Aesthetics Group
BEST FOR
Non-invasive and non-surgical procedures
SERVICES
Skin/Face Treatment, Body Treatment
WEBSITE
https://8medigroup.sg/
ADDRESS
SOMERSET BRANCH
51 CUPPAGE ROAD, #06-22, SINGAPORE 229469

DHOBY GHAUT BRANCH
2 HANDY ROAD, #04-19/20 THE CATHAY, SINGAPORE – 229233

CLEMENTI BRANCH
41 SUNSET WAY, #01-05, CLEMENTI ARCADE, SINGAPORE 597071

TAMPINES BRANCH
TAMPINES PLAZA, 5 TAMPINES CENTRAL 1 #03-01 S529541

CONTACT DETAILS
Tel: +65 3157 5947

SMS/WHATSAPP : +65 9151 9017
The 8 Medi-Aesthetics Group provides quality aesthetic treatments for their clients. They are equipped with the latest skin care and aesthetic services in the industry.
Their team of medi-aestheticians are more than qualified, with each specialising in certain treatments. You can rest assured that they will provide the right solution for any of your aesthetic concerns.
Highlights
Team of qualified medi-aesthetician experts
Clinically proven
If you already have some experience with one of our picks for the places offering the best dark circle treatments in Singapore, share with us your experience with their treatments. We'd love to hear your story!
Moreover, you might also be interested in these best eye bag removals in Singapore! The clinics included on the list are the most trusted ones and the local favourites as well so you'll absolutely have more options!