Goodbye, Motherland: Why Singaporeans Are Leaving Singapore
Singapore is, indubitably, a beautiful country. It's highly urbanized but still has a few pockets of green nature, and it has diverse communities.
Indeed, there are many advantages to living in Singapore, and for that reason, many foreigners come here to find their new home. So, why is it that there are some Singaporeans who are actually thinking about leaving Singapore?
There are many factors why Singaporeans leave Singapore in favor of other countries, and for today's article, I'll be discussing them.
Why are Singaporeans leaving Singapore?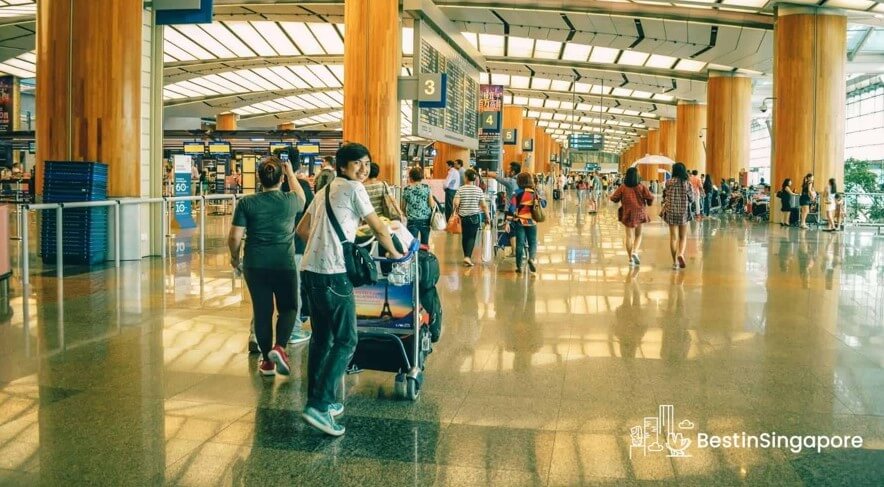 The news about a significant number of Singaporeans thinking about leaving Singapore isn't brand new. In fact, the Singapore Polytechnic released a survey in 2014 where it showed that about six in 10 young people in Singapore considered leaving the country.
In 2016, another study came out that revealed that about 42% of Singaporeans want to migrate even though they rated the nation high in quality-of-life aspects, such as safety, the standard of education, cleanliness, and the economy. 
More recently, even expats have shown interest in returning to their home country or living somewhere else.
This has attracted a discussion among Singaporeans and permanent residents in social media and online forums, and the following are the most common reasons why some of them want to leave Singapore. 
Opportunities for Work and School Elsewhere
Singapore is a really small nation, and though the government has done everything it can to make the country a global hub for trade, technology, and education, it still doesn't change the fact that the number of opportunities for work and school here is limited.
Because of this, many professionals and students in Singapore end up looking for work and schooling in other countries. And when they do find a job or school that's perfect for them, they have no choice but to leave Singapore.
Skyrocketing Prices for Rent and Properties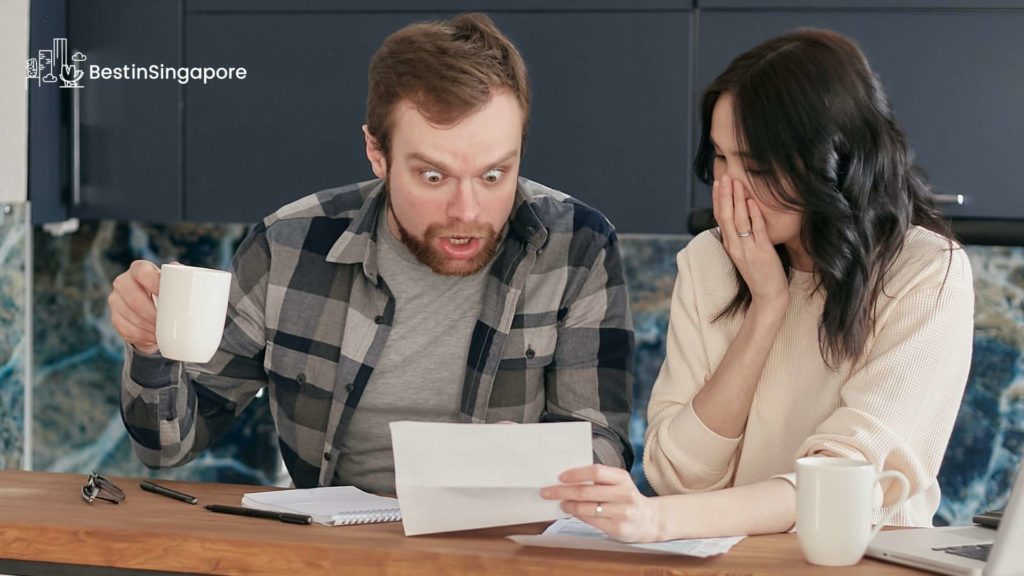 One prominent issue that's making Singaporeans leave Singapore is the skyrocketing prices for rent and properties.
As we already know, the island of Singapore is small, and yet it's highly populated. Because of this, this nation suffers from land scarcity, thus driving up the prices for all housing properties.
The high prices prevent most people from ever buying their own house, but even renting has become a problem for many residents. The renting prices increased by 21% in the first months of 2022, which is the fastest rent has risen in 15 years.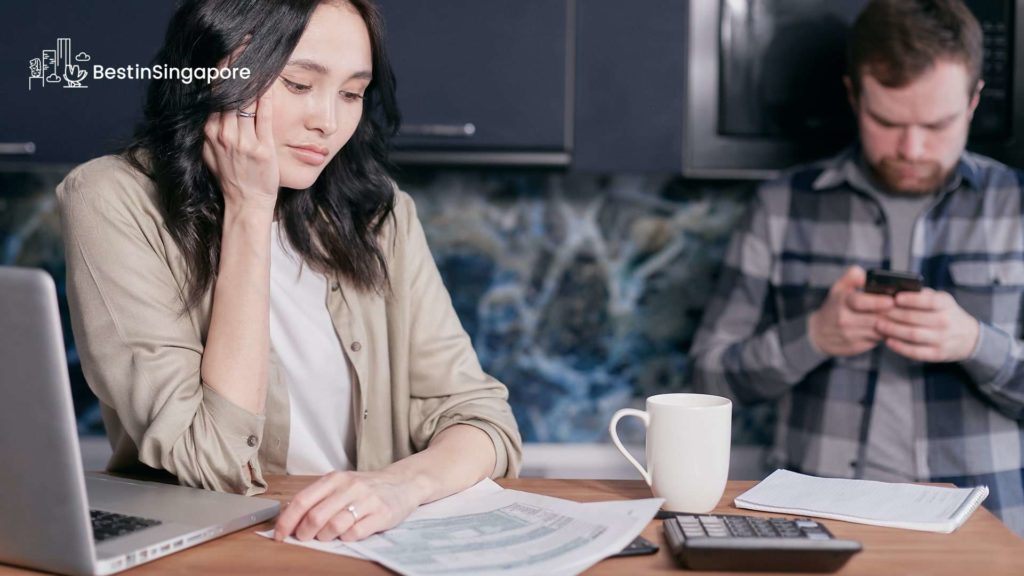 And these prices aren't showing any signs of slowing down. In fact, it's projected that rent will continue to rise by 10–15% in the upcoming years, outpacing many cities all over the world.
Many residents, especially those who live alone and don't have financial support from anyone else, can't keep up with these rising prices, which is why they consider moving to a different country.
High Cost of Living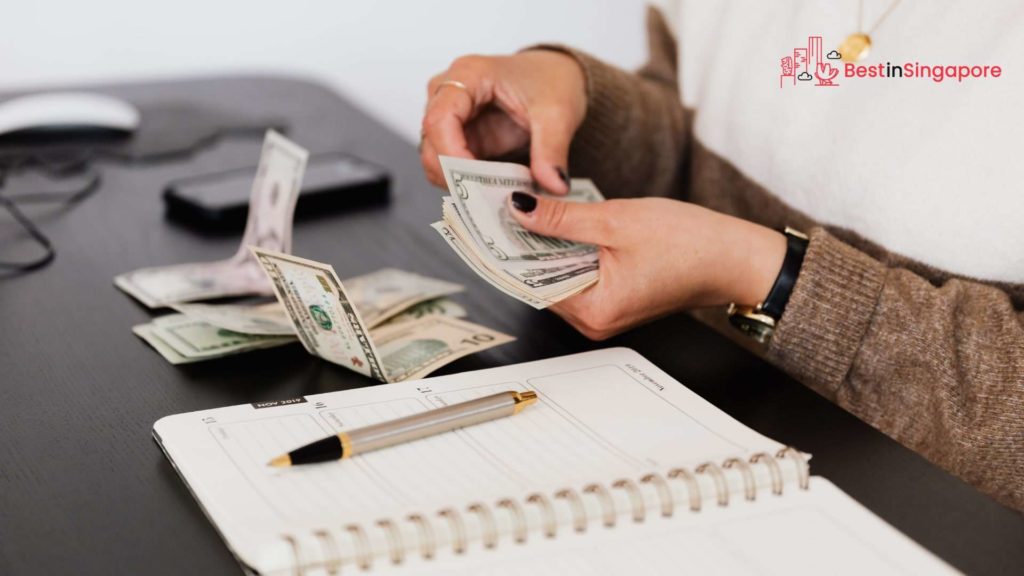 On a similar note as the previous section, the high cost of living in Singapore is also another factor that makes people want to leave the country.
There are just many things you have to pay for when living in Singapore—housing, utility costs, education, healthcare, travel and transportation, and recreation, to name a few. 
And you also need to account for possible savings and budget for splurging from time to time.
Many people say that you need at least S$2,000 (if you're single and sharing a flat with other people) or a combined salary of S$10,000 with your spouse (if you have a family) to live comfortably in Singapore. 
But keep in mind this is a generous estimation; some people might have higher expenses.
Stressful Environment and Lifestyle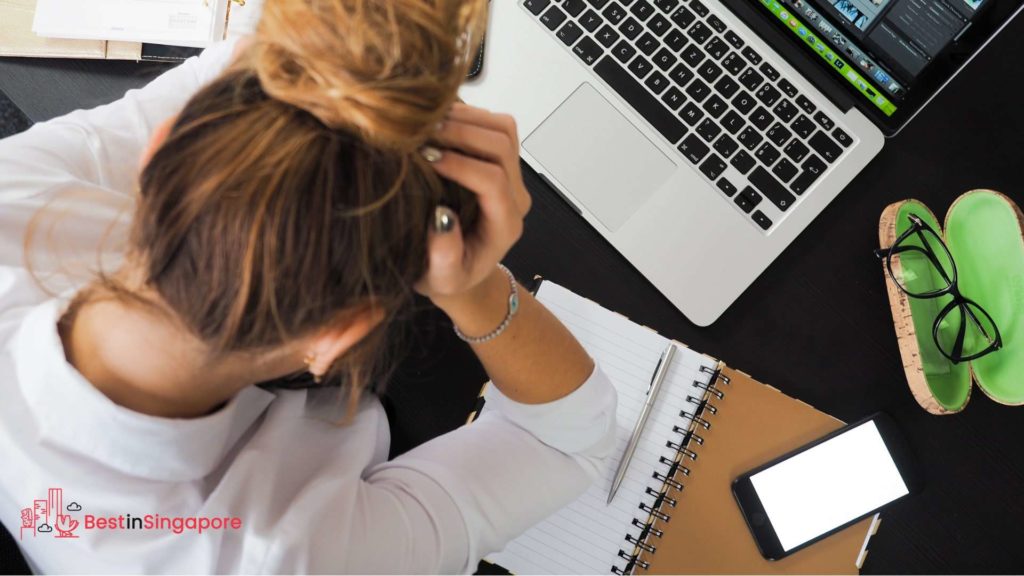 Singapore holds a reputation for having a strong economy and a world-class education system. But to achieve this reputation, workers and students are constantly pushed to do the best they possibly can.
All this pressure to do their best makes employees and students feel stressed all the time. On top of all that, there's also the stress caused by other factors, such as bills and emergency expenses.
A recent survey has shown that many Singaporeans feel stressed and anxious; about 86% of the respondents said so. According to them, the top stressors are the rising cost of living, personal finance, family finance, and uncertainty about the future.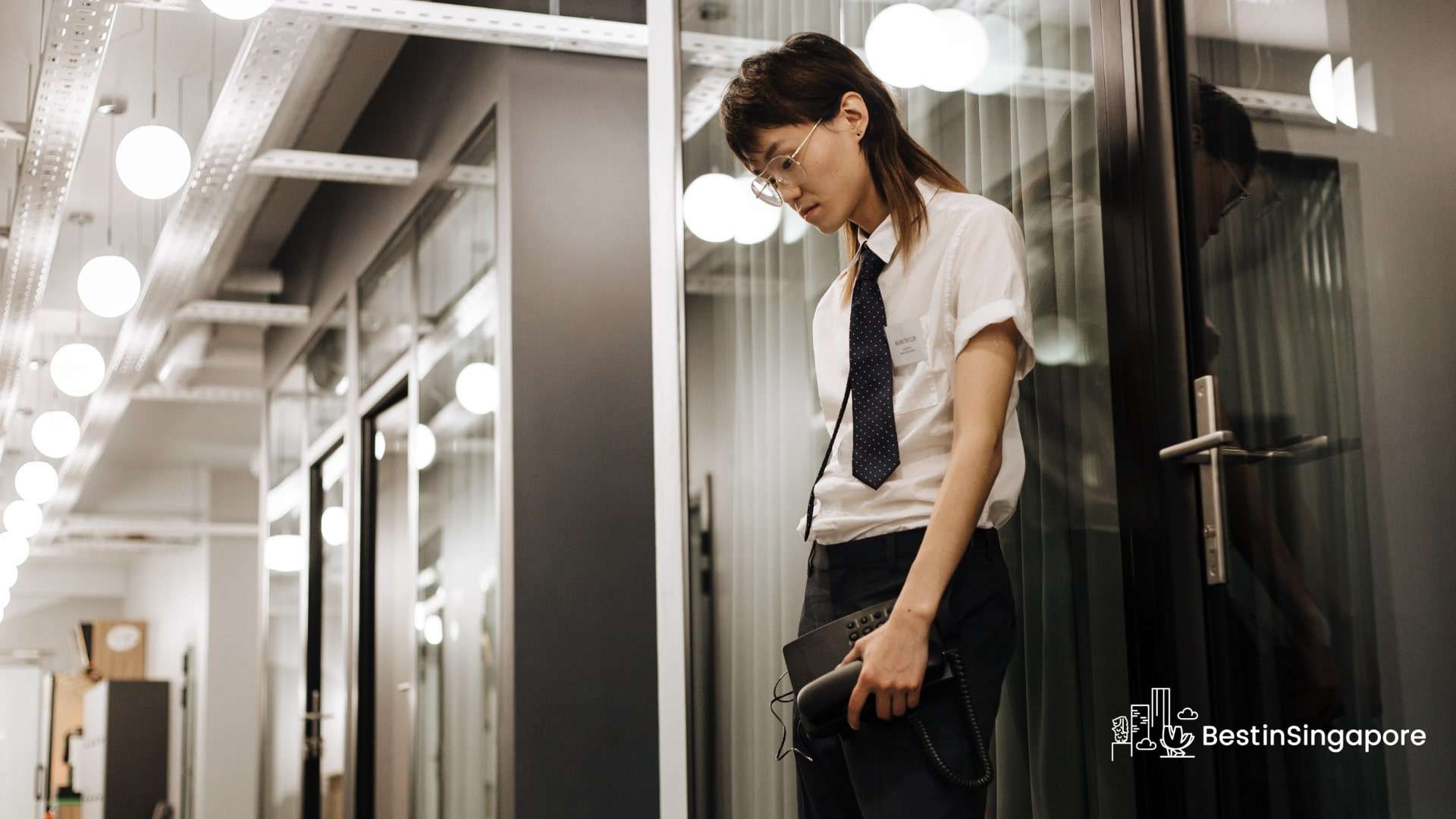 In addition to feeling stressed, the pressure to excel makes Singaporeans live fast-paced lives. The nation is incredibly competitive, so residents have to work harder and faster if they don't want to get left behind.
Because of the strong hustle culture in Singapore, many people yearn to have a slower-paced life that allows them to rest whenever they want. That's why they turn to other countries that they think will provide them with that kind of life.
Lack of Freedom of Speech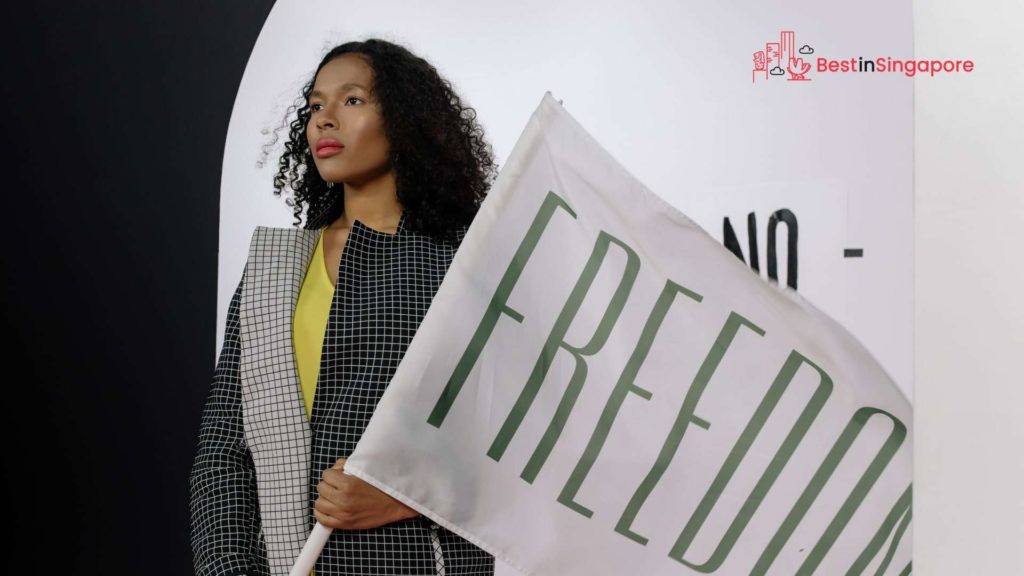 Another thing about Singapore that many residents think could be improved is the lack of freedom of speech.
While it's true that residents' human rights are protected by the Constitution, the government is still notorious for using its power to limit citizens' rights and obstruct political opposition.
In 2018, Reporters Without Borders ranked Singapore 151st in their Worldwide Press Freedom Index. This index assesses the amount of freedom that the press and citizens have in every country.
The country eventually rose in the ranking—139th in 2022 and 129th in 2023—but considering that there are 180 countries in the index, the position is pretty low.
This low ranking means that journalists and residents don't have as much freedom to discuss their gripes against the government. As of now, there are still reports of Singaporean authorities using restrictive laws to harass critics and stifle protests.
— From: mahitavas
One infamous incident that highlighted the lack of freedom of speech was when William Gibson wrote a piece about Singapore titled "Disneyland with the Death Penalty."
The essay painted Singapore in a not-so-positive light, and the government responded to it by banning Wired, the magazine that published the piece, in the country. The title eventually became widely used by detractors of Singapore to describe the country.
Access to More Outdoor Natural Recreational Activities
Lastly, many residents in Singapore long for more opportunities to enjoy outdoor natural recreational activities like backpacking, camping, and hiking.
Singapore has its own share of iconic parks—the most popular examples include Singapore Botanic Gardens and Gardens by the Bay—but they still offer a limited number of activities. For example, camping isn't even allowed in many of the parks.
Additionally, if you're an avid adventurer, it won't take long for you to completely explore these parks and seek something new. Moving to a different country might provide you with more options—more places to visit and more activities to do.
Countries with the Highest Number of Singaporean Immigrants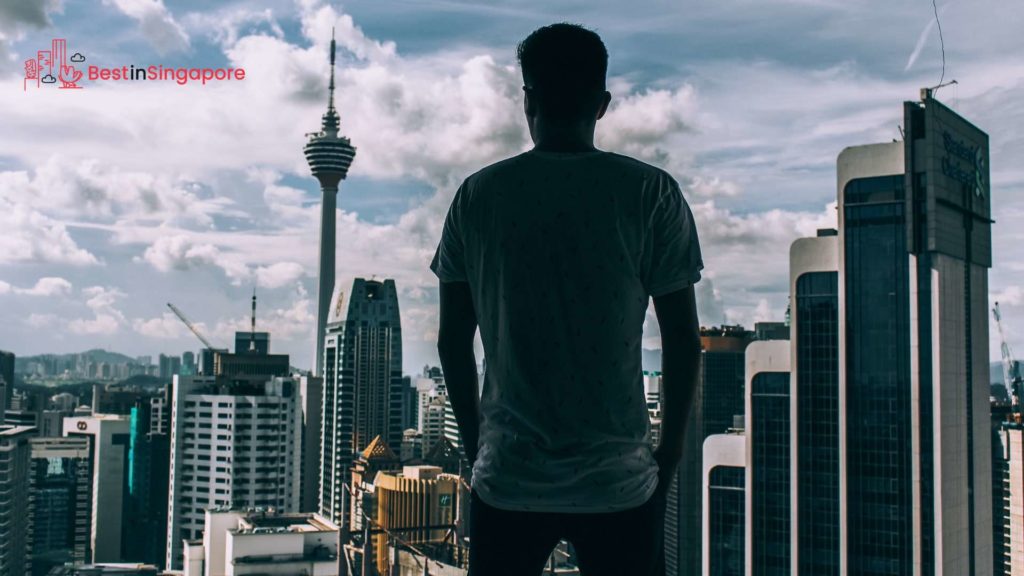 In 2019, the total number of Singaporean immigrants—including people of Singaporean descent who renounced their citizenship—was 340,751. Most of them live in countries like Malaysia, Australia, the United States, and the United Kingdom.
Here's a breakdown of the countries with the highest number of Singaporean immigrants (using the data from 2019):
Malaysia: 91,002
Australia: 64,739
United Kingdom: 58,432
United States: 39,018
Indonesia: 23,524
China: 12,799
Canada: 12,582
Bangladesh: 9,709
New Zealand: 5,734
India: 4,155
Netherlands: 4,126
Japan: 2,735
Germany: 2,638
France: 2,512
Switzerland: 2,349
Vietnam: 1,830
What This Means for Singapore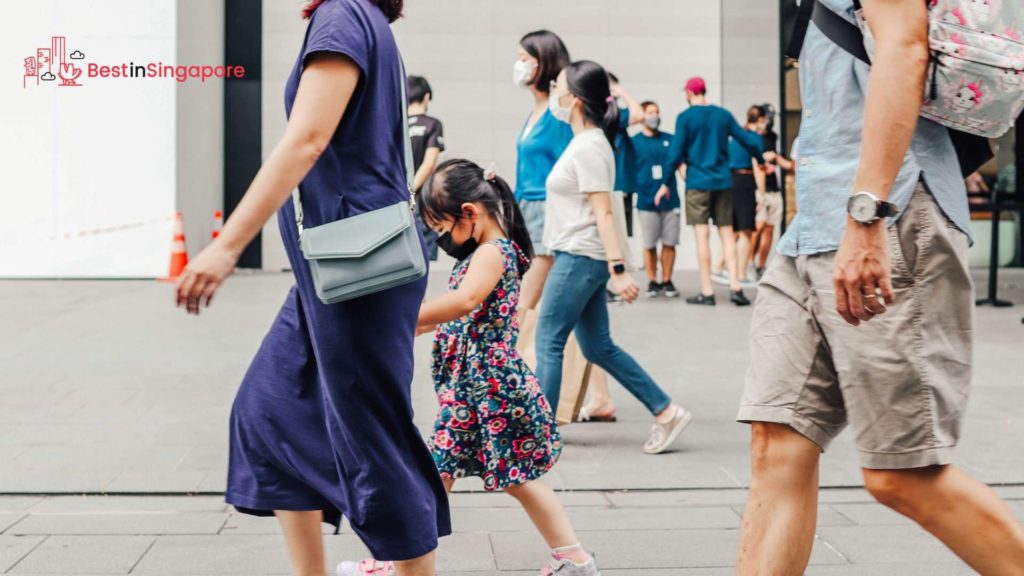 Singaporean residents leaving Singapore in favor of other countries doesn't pose a threat to the country as a whole.
In fact, this isn't a phenomenon unique to Singapore. Countries all over the world have residents immigrating to different countries.
Moreover, while many Singaporeans leave Singapore permanently, others are just living overseas for the time being. It's possible that a good chunk of overseas Singaporeans plan on coming back once they graduate high school or achieve financial success.
Even if there are people leaving Singapore to live somewhere else, the population in this country is still steadily rising. So, there are always more people who call this place home.