How to Make a DIY Wedding Bouquet
Are you doing a DIY wedding with all coordination and organization included? Then you might want to embark on a little DIY wedding bouquet project, too.
This could also be a good solution if your wedding venue of choice doesn't throw in floral arrangements for the event. This way, your special day becomes even more memorable and personal.
Settle on a colour palette or motif.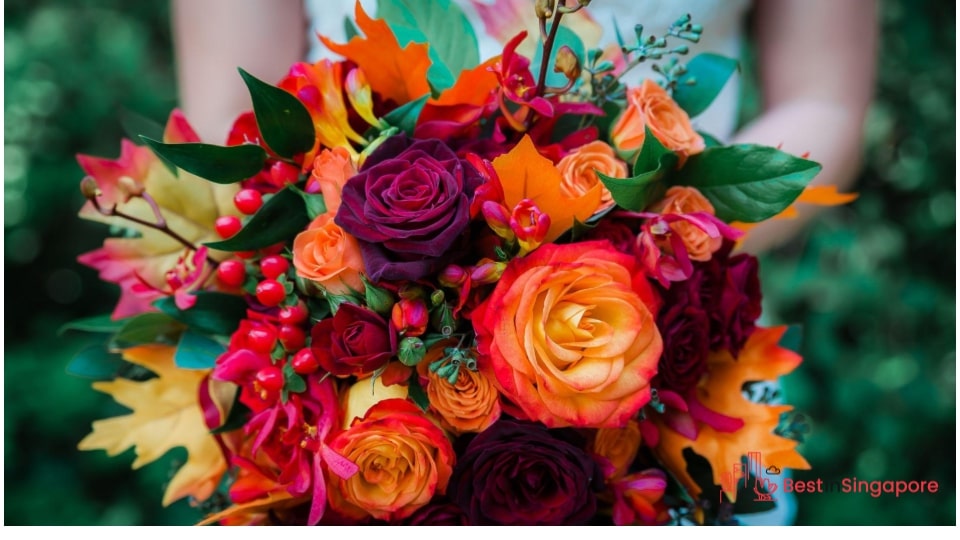 For your wedding photographers to have a visual feast to draw inspiration from, choose a colour palette or motif that has a harmonious and cohesive look and feel. 
For instance, if you choose purple or orange accents for your dress or bridal accessories, you can request other vendors to follow your colour palette. This way, your wedding restaurant of choice can have the same colour accents on napkins, floral centrepieces, or glassware at the reception.
So get in touch with your favourite flower delivery services or suppliers early to inquire if your preferred blooms and hues are in season. They can advise you on availability during your big day and if there are suitable alternatives for them.
Get all supplies on hand.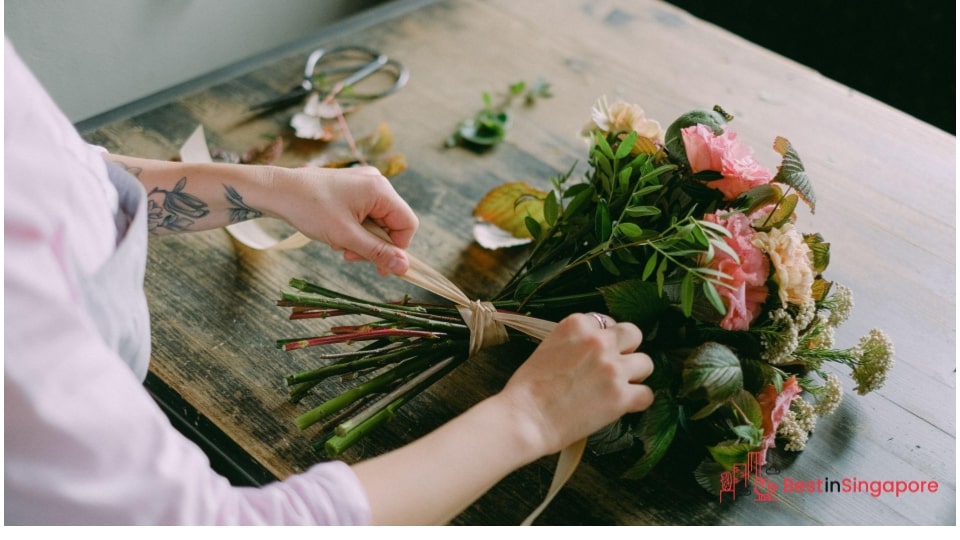 As much as possible, a wedding bouquet should be kept fresh until the big day. To achieve this, coordinate with your floral delivery or supplier to get the freshest blooms delivered a day before.
But it's important to gather all other supplies way in advance so everything's ready to be put together. You'll be needing some floral tape, a ribbon in your chosen motif or colour, floral shears, and some string.
You can also buy some choice dried flowers or twigs to stick in-between the flowers for more density and an interesting texture. To be sure that you're not missing out on anything, make a checklist and keep referring to your bouquet's inspiration pegs.
Decide on a budget.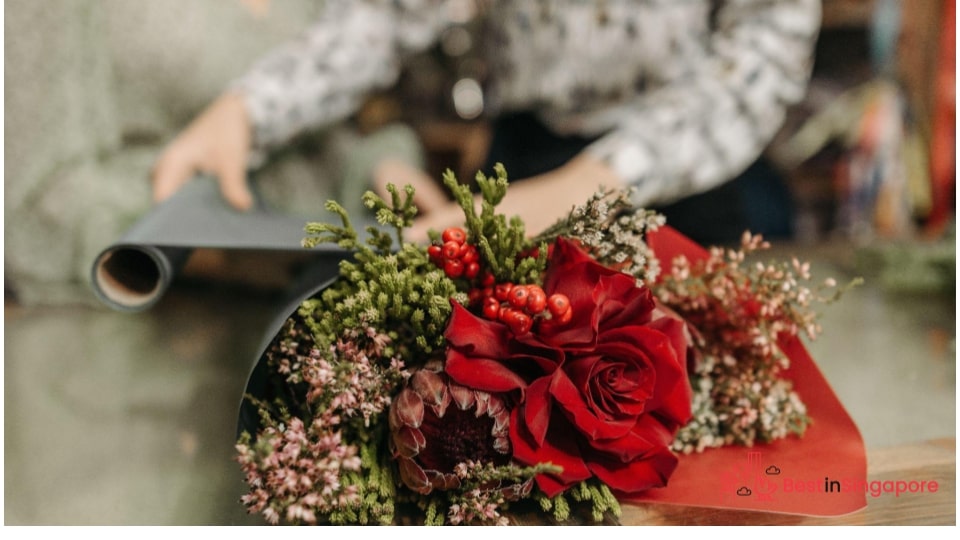 We already posted a budget wedding guide in Singapore, and we think you'll find it a good resource for tying the knot on a shoestring (pun unintended).
It underlines the need to only spend within your capacity, which includes both big-ticket items like the wedding venue and smaller details like a wedding bouquet.
So don't shy away from considering wedding gown rentals and getting cheap flower delivery that nevertheless gives you plenty of options and ideas. After all, deciding on a budget can become a great benchmark for creativity and inspiration, so use it to your advantage! 
Prepare a dedicated work area.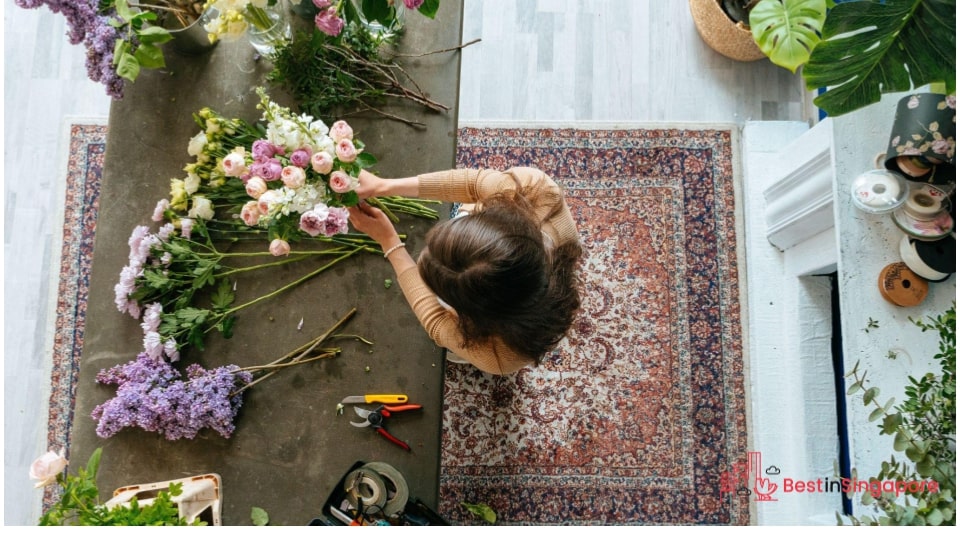 At this stage, it's important to finally have learned (or at least have an idea) of how to put together your DIY wedding bouquet. Equally important is to have a dedicated work area for it so you won't end up missing bits of flowers and misplacing ribbons and strings.
You can set a vase of preserved flowers as your inspiration and reference on your work table. This way, you can turn it around at all angles to see where to insert certain leaves, twigs, and how long particular stems should be cut.
Of course, after finishing your wedding bouquet, you'll need somewhere to keep it fresh and cool. So make a space in your fridge to accommodate it (take care that it won't end up smelling like last night's leftovers!) until it's time for the big day.