The Top 5 Sites for Best Salary Guide in Singapore
Not sure how to ask for a salary raise? Or perhaps you're considering a new job offer and uncertain of the salary quoted? Whichever it is, with the best salary guide in Singapore, you can confidently negotiate your salary and prove your skills and worth.
Salary research can help you determine which salary range is the right one to aim for as well as the expectations to have as you take on another year as a salaried professional. This way, you can present a detailed and accurate proposal, resulting in a wise negotiation.
If you're not familiar with any salary guides, take a look at our picks for the sites with the best salary guide in Singapore! With these, you can start doing your research ASAP.
1. PayScale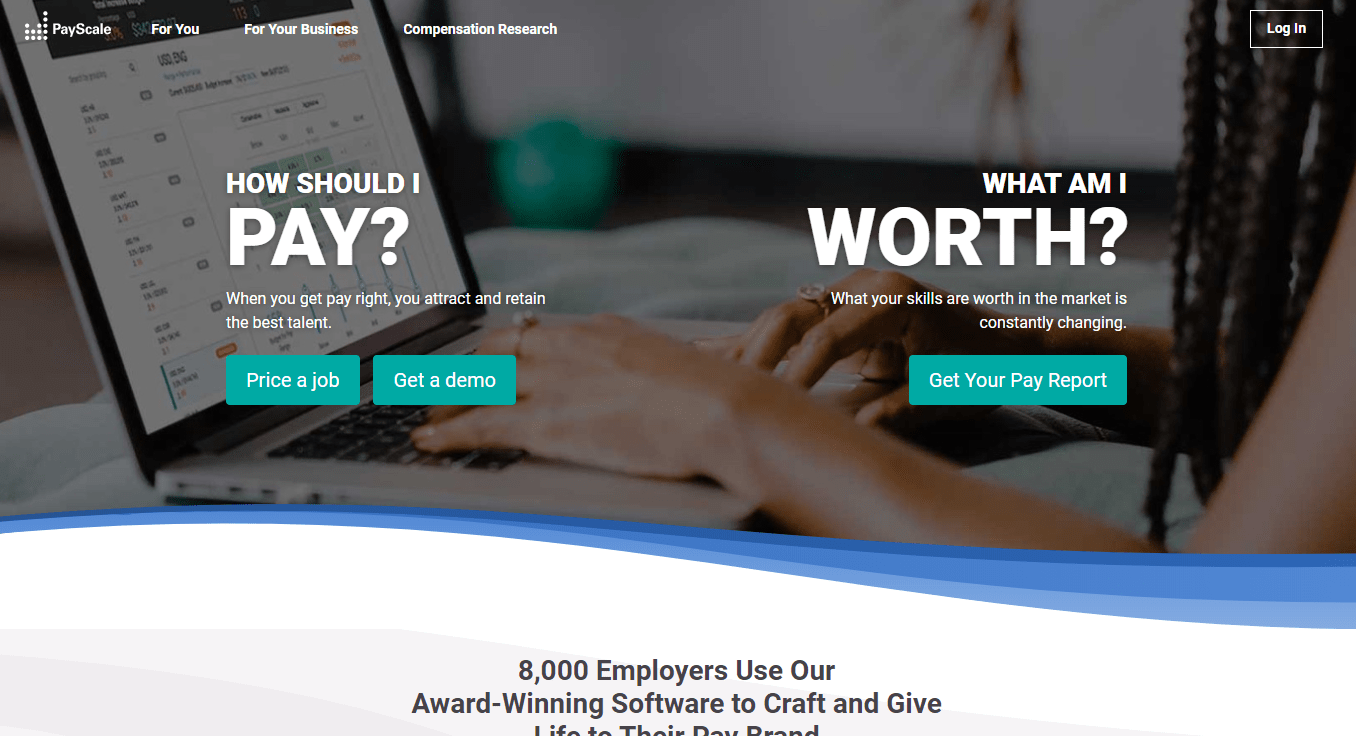 PayScale uses a large data collection and unique matching algorithms to provide accurate salary information. Just enter the job title that you're applying for, and you'll instantly see the average salary range.
Being one of the most advanced platforms, they've consistently provided detailed and updated reports to their users. This includes hourly rates, bonuses, commissions, and profit-sharing.
For more accuracy, you may input your years of experience, skills, and educational background, helping you find your market worth with a tailored report. You can also know more about the job that you're interested in, as they list the responsibilities and tasks of each role.
There's also a salary comparison chart where you can see differences between the offered salaries of companies. Aside from these, you can also determine the future career path that awaits you if you get accepted for the job.
With this best salary guide in Singapore, you'll surely have enough confidence to negotiate your expected salary with your employer.
Highlights
Complete salary report
Detailed job description
Career path planner
Gender breakdown
Common health benefits
Customer Reviews
Many job seekers were satisfied with the well-made salary reports provided by PayScale. A user gave this review:
"My overall experience with PayScale is wonderful and useful. What I like about PayScale is that I can see what my compensation for my job should be. PayScale tells me the average wages for my job position. There is no least about PayScale software. PayScale tells me what salary should my job be during the interview."
2. Glassdoor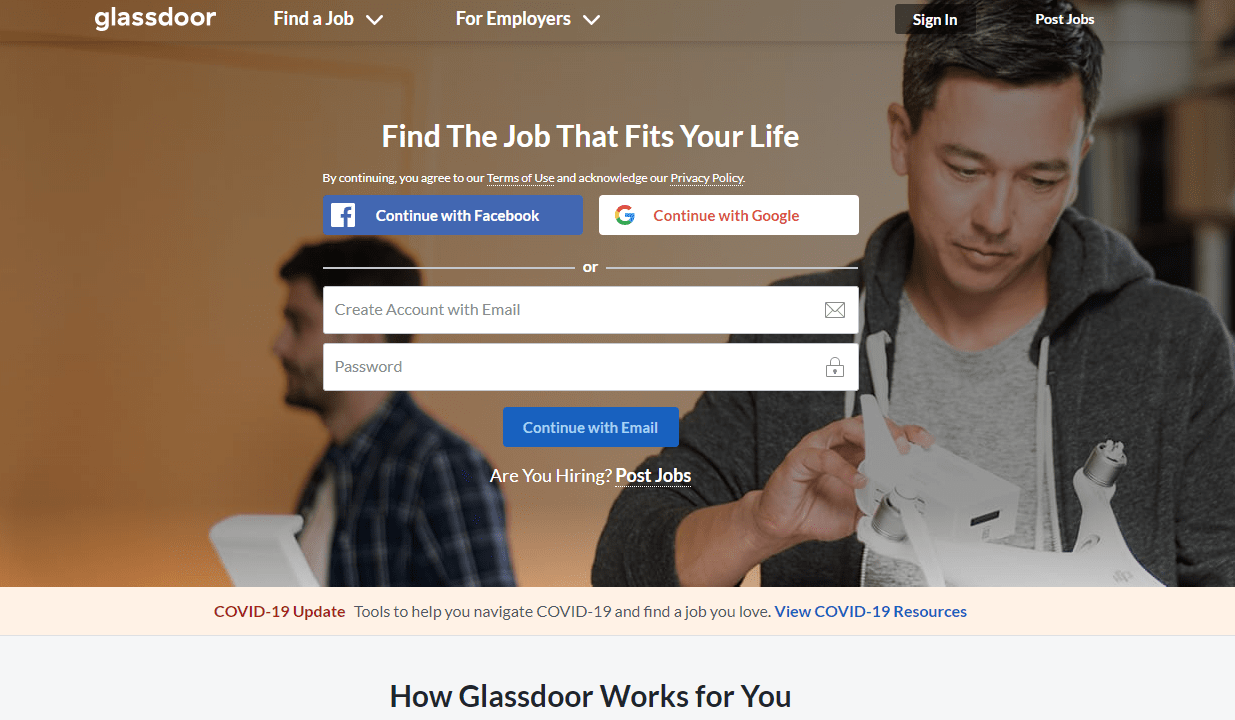 Glassdoor provides salary information for specific jobs at specific companies, instead of a general estimate.
What makes this platform different is that the former/current employees of a certain company can share details on salaries and benefits… which is highly accurate since it comes from the people who truly have experience with the company.
Apart from the salary comparisons, you can also take a look at the interview questions, which might be helpful during your first meeting with the company officials.
Their best salary guide in Singapore features can even calculate your worth based on the updated salaries and shows current job openings relevant to you.
You'll only need to type in your job title, company, location. and experience, then you'll immediately discover your current worth in the job market.
Highlights
Source from employees
Interview questions
Salary calculator
3. Indeed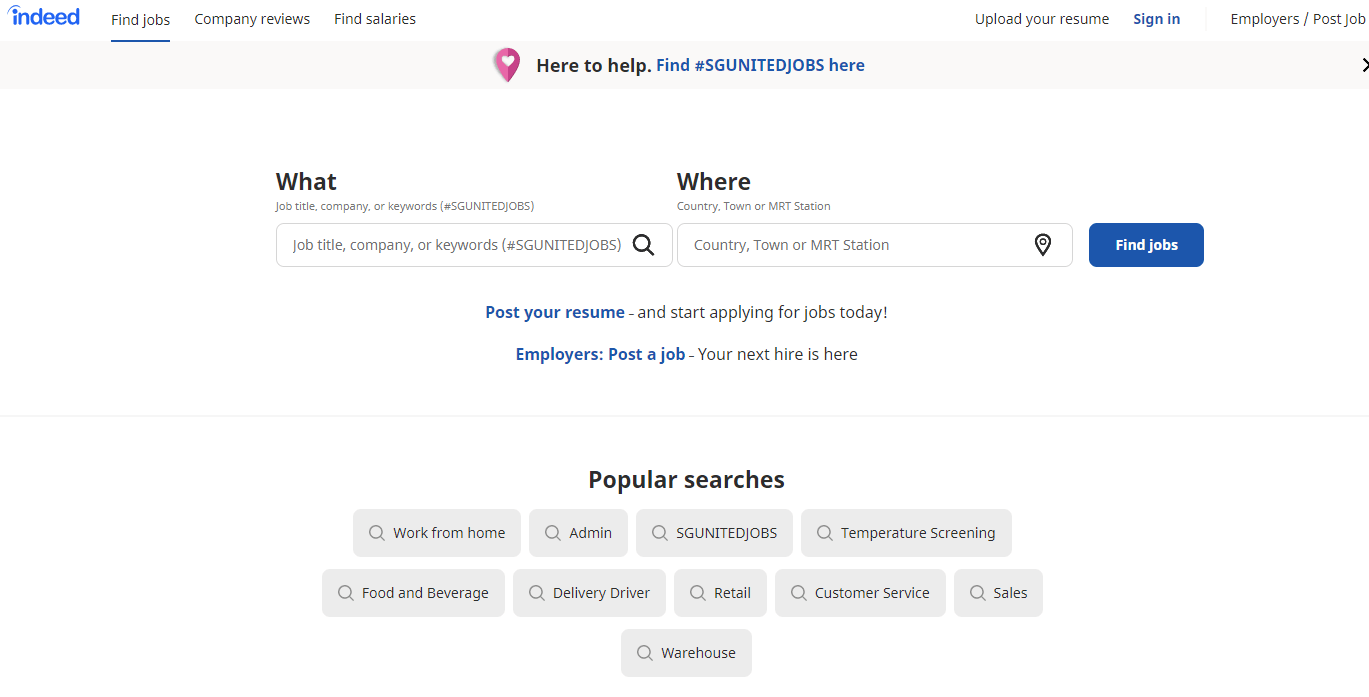 With Indeed's platform, you can directly search for a company or job title and see its salary range. You can also get a customised salary guide if you already have experience.
If you're not sure which company to apply for, they've provided a long list of in-demand companies in every industry, along with their job vacancies and offered salary range.
Being one of the most popular job-seeking platforms, they're known to be a reliable source for job hunters and employers alike. They provide an updated company salary range based on the job advertisements on the platform.
You can also search for a specific position in certain cities, helping you narrow down your options and only get relevant information. They also display former/current employees' ratings about their experience with the interview process at companies.
Highlights
Search by job title and location feature
FAQs about the company's management
Employees' company reviews
4. Michael Page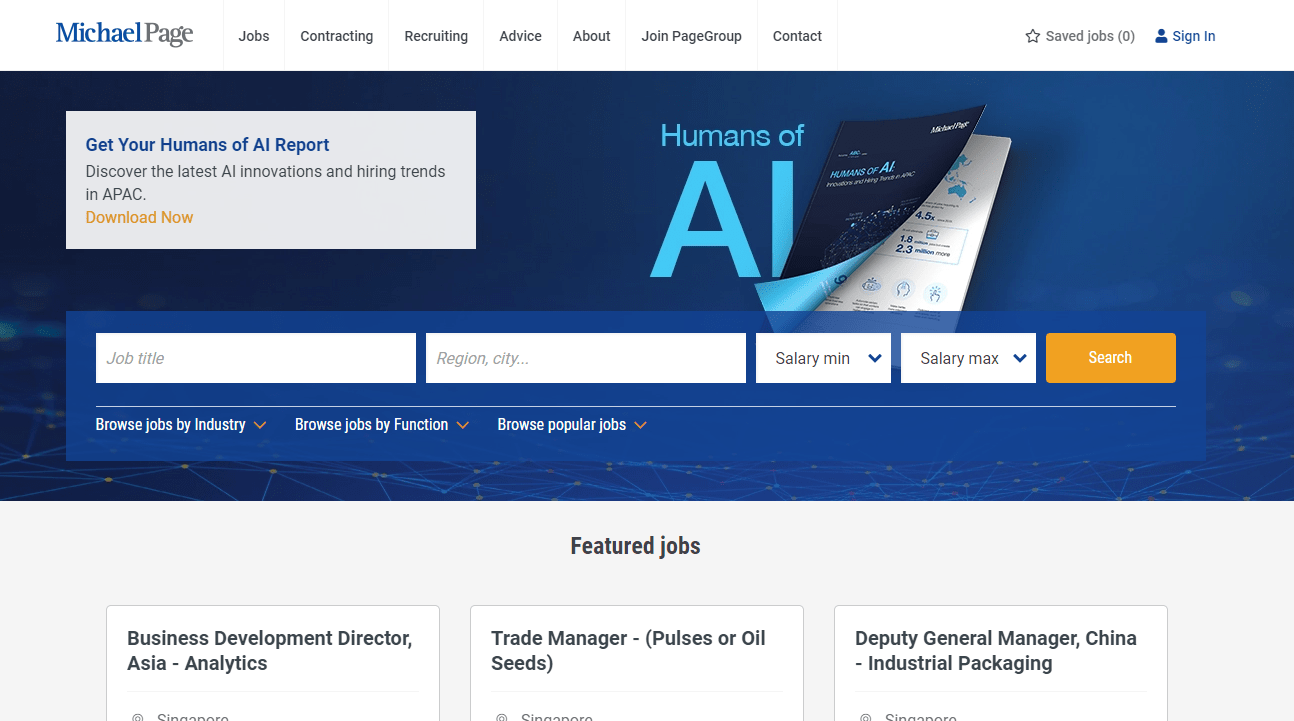 Michael Page is an established recruitment company that provides an annual salary guide for both hiring managers and job seekers. Their guide consists of salary information on various job functions from different sectors such as Finance, Technology, Marketing, and many more.
They gather and estimate the salary details based on their proprietary data and network. With their insight, you can see the hiring trends and market sentiments in the Asia Pacific Region.
Unlike other platforms, they also include additional details about topics like the reasons why employees resign, how to improve employee retention, and what factors to consider before accepting a new job offer.
All of these details will help you cite informed salary expectations as well as discover trending skills for your job title. This is why they're known for offering one of the best salary guides in Singapore.
Highlights
Advice on salary negotiation and budgeting
Hiring trends
Average salary increase when changing jobs
Market and management insights
5. Hudson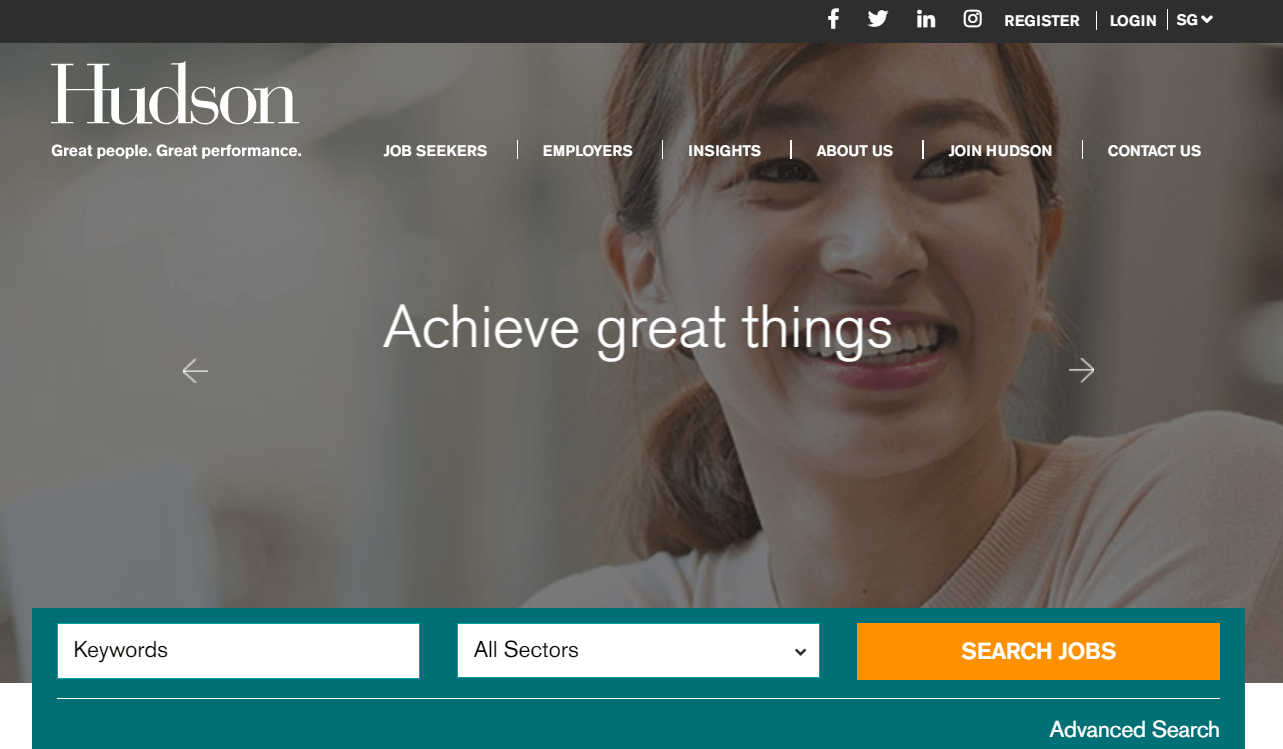 For employers, Hudson gathers the latest salary data to help secure the right employees and improve business performance.
For job seekers and employees, they make sure that every individual will be paid what they're worth. They follow the market trends in each profession to help everyone adapt to the constant changes of in-demand roles and skills.
With their best salary guide in Singapore, you can have access to salary data for various professions. This includes financial services, human resources, legal sectors, sales, and technology industry.
Highlights
Annual salary data
Market trends
Wider age of professions
And that's our list of sites with the best salary guide in Singapore! Have you already decided which company and position you'd like to apply for? Let us know all about it!
And if you'd also like to see other platforms for job hunting, see these best employment agencies in Singapore! With their well-managed hiring process, they can help you find the right company and position suitable for your work experience.