The 12 Best Wedding Planners in Singapore
Planning your own wedding is a stressful endeavor. One way to make things easier for yourself is to get seasoned professionals to help you. That's where the best wedding planners in Singapore enter the picture.
If you want to know where to find the best wedding planners in Singapore, worry no more because we have you covered. We combed through the island in search of the the most experienced and professional wedding planners that every soon-to-be groom and bride would want on their team.
But you'll see that for yourself. Without further ado, here are our picks for the best wedding planners in Singapore.
1. Everitt Weddings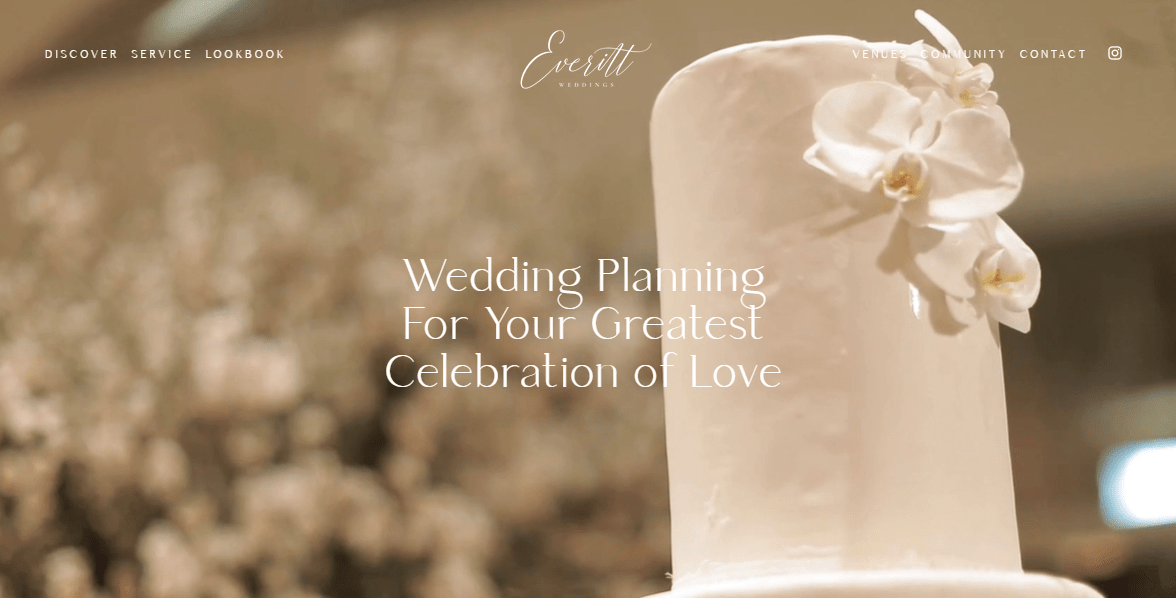 BEST FOR
One-stop Services
SERVICES
Wedding Planning, Styling and Coordination
WEBSITE
https://www.everittweds.com/
ADDRESS
The Great Room, 1 George Street #10-01, Singapore 049145

CONTACT DETAILS
+65 8113 2473
OPERATING HOURS
Admin: Monday to Friday 12pm to 8pm
Appointments: Tuesday to Friday 12pm to 8pm, Sunday 2pm to 5pm (advanced booking required)
If you're looking for a wedding planner that offers flexibility in its service, then look no further than Everitt Weddings. It modernises the art of wedding planning with its thoughtful, affordable and one-of-a-kind service plans.
Everitt Weddings is known for offering personalised wedding planning to ensure that the varying preferences and budgets of bridal couples are considered. After all, not all couples have the same requests and preferences.
One reason we consider the company one of the best wedding planners in Singapore is how it perfectly executes themed weddings, from classic weddings to fantasy weddings. If your wedding is a thematic one, they should be at the top of your list.
Highlights
Expert wedding planners
Personalised services
Themed weddings
2. Chère: Weddings & Events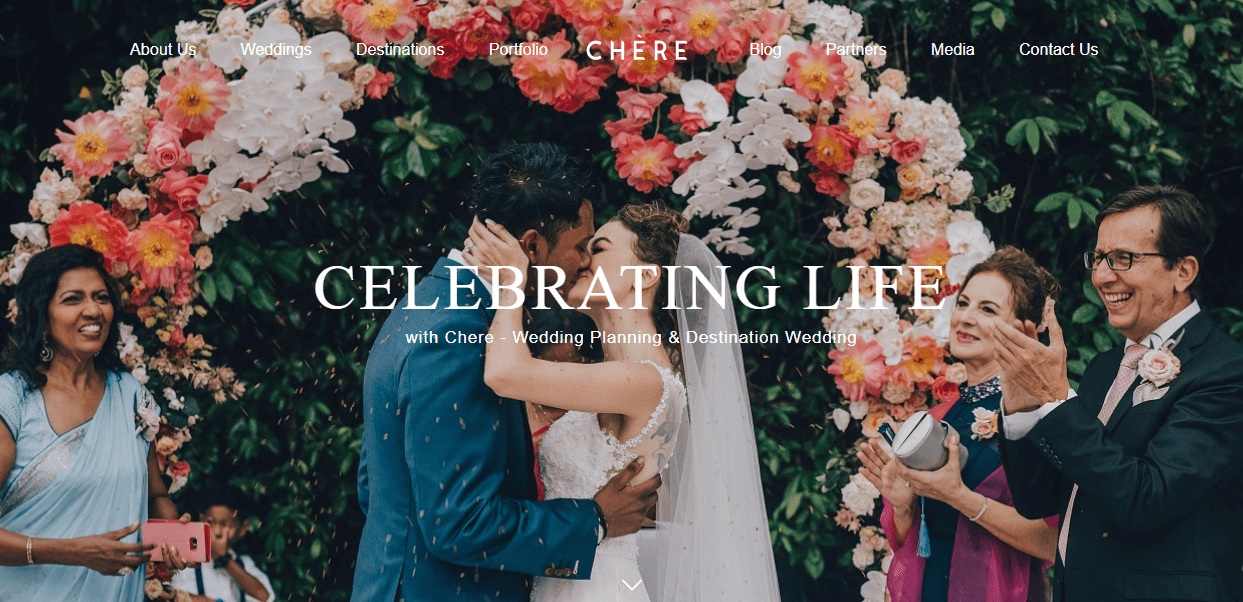 BEST FOR
Experienced Wedding Planners
SERVICES
Wedding Planning and Wedding Venues
WEBSITE
https://www.chere.com.sg/
ADDRESS
Singapore
CONTACT DETAILS
(+65) 8752 1101 |

[email protected]

OPERATING HOURS
Monday – Saturday, 9:00 AM to 6:00 PM
Chère: Weddings & Events is an events team that offers both wedding planning and wedding venues. If you haven't settled on a place to hold your special day, then its team of wedding planners will help you out with options.
If you want stress-free wedding preparations as much as possible, then we highly recommend hiring the services of Chère: Weddings & Events. It employs some of the best wedding planners in Singapore who each have years of experience under their belts.
It's also been featured in numerous publications before, so rest assured that you won't be disappointed when asking help from Chère: Weddings & Events — many have already vouched for them and recognized their expertise.
Highlights
Beautiful wedding venues
Professional wedding planners
Customer Reviews
Take a look at some of the comments posted by previous clients:
"Team Chere were the reason we had the best day of our lives and were absolutely instrumental in enabling our special occasion to be an event universally acknowledged by our families and friends from across the world as one of the best functions & celebrations they have ever attended with an absolute 'wow' factor!"
"I am so happy to meet the team behind Chère: Weddings & Events company. They help us to have our dream wedding. From the venue to every small detail were well-planned and they let us not worry about anything. I highly recommend this company for those couples who are about to tie a knot."
3. The Wedding Stylist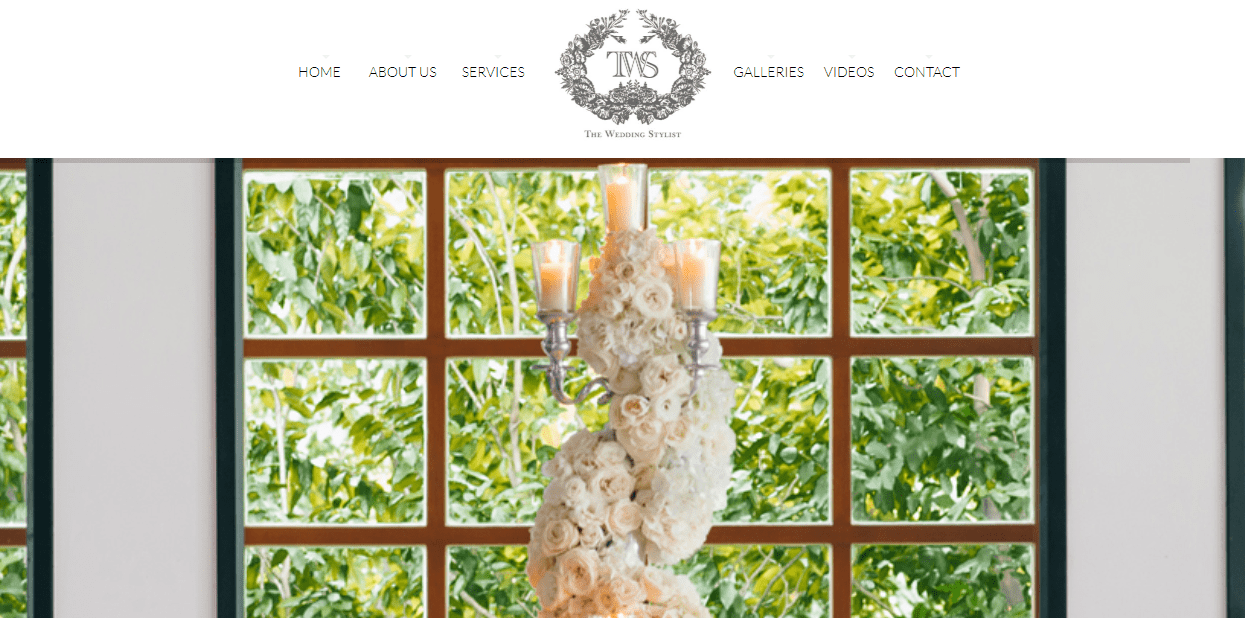 | | |
| --- | --- |
| BEST FOR | Wedding Attire |
| SERVICES | Wedding Planning and Wedding Styling |
| WEBSITE | http://the-wedding-stylist.com/ |
| ADDRESS | 28 Kallang Pl, #07-10, Singapore 339158 |
| CONTACT DETAILS | +65 9128 9561 |
| OPERATING HOURS | Monday – Saturday, 8:00 AM to 5:00 PM |
The Wedding Stylist, judging by its name, can help the bride and groom pick the right dress and suit for them. It has a team of wedding planners not only experienced in planning events, but in styling as well — which is why we call them one of the best wedding planners in Singapore.
If you hire the services of The Wedding Stylist, you can expect that its wedding planners will be by your side from the first day of planning down to the actual day of ceremony. They will even help you pick the food and wine for the reception!
Whatever concept and theme you want for your wedding, the team behind The Wedding Stylist will make sure that everything will be executed properly, down to the smallest details.
Customer Reviews
As one of the best wedding planners in Singapore, The Wedding Stylist has received mostly praise. Here are some of them:
"Had the joy of working with Wen Xin and the team! Without a doubt, they made the day all the more memorable! Engaged her from the very start and never regretted the decision made. Had a church and 2 dinners that went without any issues, in fact, it proceeded as expected! Thankful for all she had done for us, from the sourcing, engaging, and arrangements with other vendors. And the pampering she gave my wife and I throughout the whole process!"
"If you want a classy, elegant and sophisticated look for your wedding – TWS is your best choice! You can tell from their portfolio that they've done weddings at many upscale hotels – super experienced. The actual day ran flawlessly as well. The team is super patient throughout the planning process and took all our demands in their stride. Kudos to Caroline and Angela and the team!"
4. Rosette Designs & Co
| | |
| --- | --- |
| BEST FOR | Themed Weddings |
| SERVICES | Wedding Planning, Wedding Attire, Wedding Decoration, and Wedding Branding |
| WEBSITE | https://rosettedesigns.com/ |
| ADDRESS | 87 Tg Pagar Rd, Singapore 088508 |
| CONTACT DETAILS | +65 9669 4213 |
| OPERATING HOURS | Monday – Saturday, 10:00 AM to 7:00 PM |
If you want the best wedding planners in Singapore who will take care of literally everything wedding-related, from the venue down to the food, then you might want to check out Rosette Designs & Co.
It's one of the few wedding planners on the island that offer full wedding planning services. Rosette Designs & Co has its own catering, wedding venues, and fashion designers, so rest assured that the bride and groom will have nothing to worry about.
Some of the other services offered by Rosette Designs & Co are wedding branding, wedding decorations, signature wedding, wedding photography and even wedding gowns and suits.
Highlights
Team of strong and creative individuals
Full range of wedding services
Wedding photography
5. Wedding Diary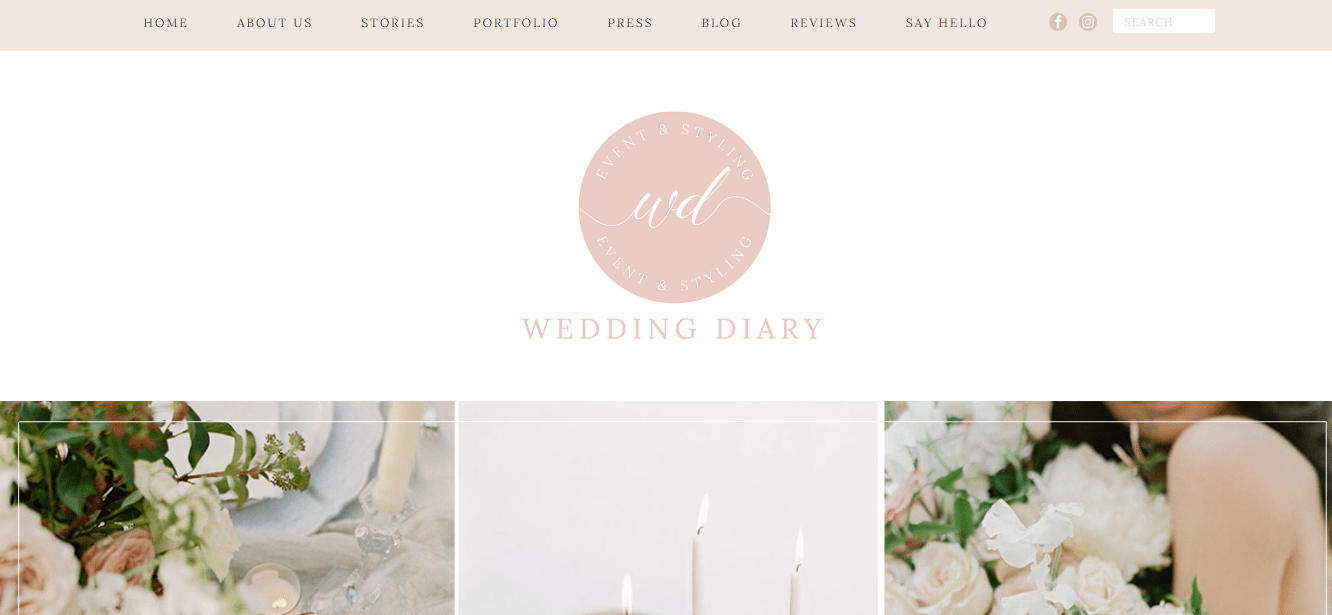 | | |
| --- | --- |
| BEST FOR | Reasonable Rates |
| SERVICES | Wedding Planning |
| WEBSITE | http://weddingdiary.com.sg/ |
| ADDRESS | 420 North Bridge Rd, #05-38, Singapore 188727 |
| CONTACT DETAILS | +65 9720 9069 |
| OPERATING HOURS | Monday – Saturday, 12:00 PM to 6:00 PM |
It's no secret that planning a wedding is not cheap, but the Wedding Diary will make it easier on your pocket. It offers its wedding planning for a reasonable and competitive price to help couples from all walks of life achieve their dream wedding.
Wedding Diary has only been around since 2009, but it's managed to appeal to a large number of young couples who want to cut down the cost of planning their weddings without ruining the quality of the event.
Other services offered by the Wedding Diary are wedding decorations, wedding attire, wedding styling, and more.
Highlights
Affordable rates
Complete wedding planning package
6. Pedestalworks Decoratives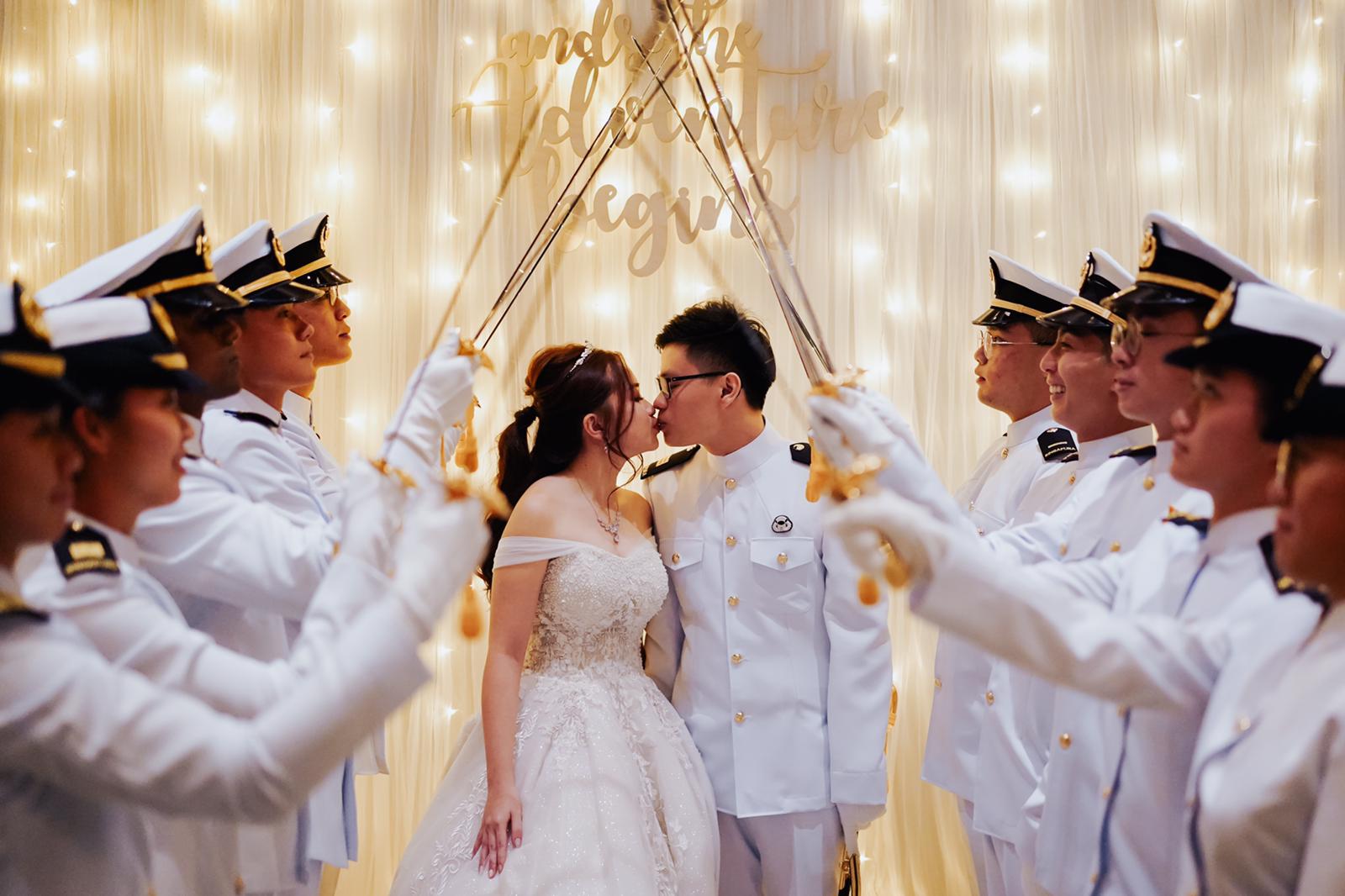 Pedestalworks Decoratives is a wedding planning firm that promises to deliver stress-free wedding planning to soon-to-be-married couples. Their expert team knows the ins and outs of the business, allowing them to work in an efficient manner that guarantees a successful Big Day.
Given all of these, Pedestalworks Decoratives is the planner to choose if one doesn't wish to become a Bridezilla during the months leading up to the wedding. With Pedestalworks, you can calmly enjoy the process as they'll help you throughout the entire planning stage.
Highlights
Offers reception styling and solemnisation
Has worked with known brands
Affordable rates
7. Sountracx Decor
BEST FOR
One-stop shop for decoration services
SERVICES
https://www.sountracx.com/services
WEBSITE
ADDRESS
126 Joo Seng Rd, Goldpine Industrial Building, #02-08 Singapore 368355
CONTACT DETAILS
Surendhar : +65-81134310

Vijay: +65-86111723

Prasaanth: +65-81578274

Tel: 62850208

OPERATING HOURS
Sountracx Decor is a company made up of young and vibrant individuals who strive to provide complete decoration services to every client they meet. You'll find that their work never ceases to meet the demands of Singapore's dynamic society.
They achieve such a feat by paying close attention to details and working efficiently. Not only that, but they also take into consideration clients' requests to ensure that everything is in order.
If you want your dream celebrations to come true, choose Sountracx Decor
Highlights
8. HitchPlanner
The HitchPlanner concept was created from the need to reform the wedding industry. With this platform, couples can easily link up with various wedding vendors, resulting in a planning process with little to no stress.
Aside from matching wedding couples to vendors, HitchPlanner also allows users to seamlessly send out invites, make table plans, and even get people to where they need to be. If you're hoping to lessen the burden of wedding planning, HitchPlanner is the perfect choice for you.
Highlights
Wedding planning site
Offers payment assurance
Easy to navigate platform
9. Spellbound Weddings And Events Designers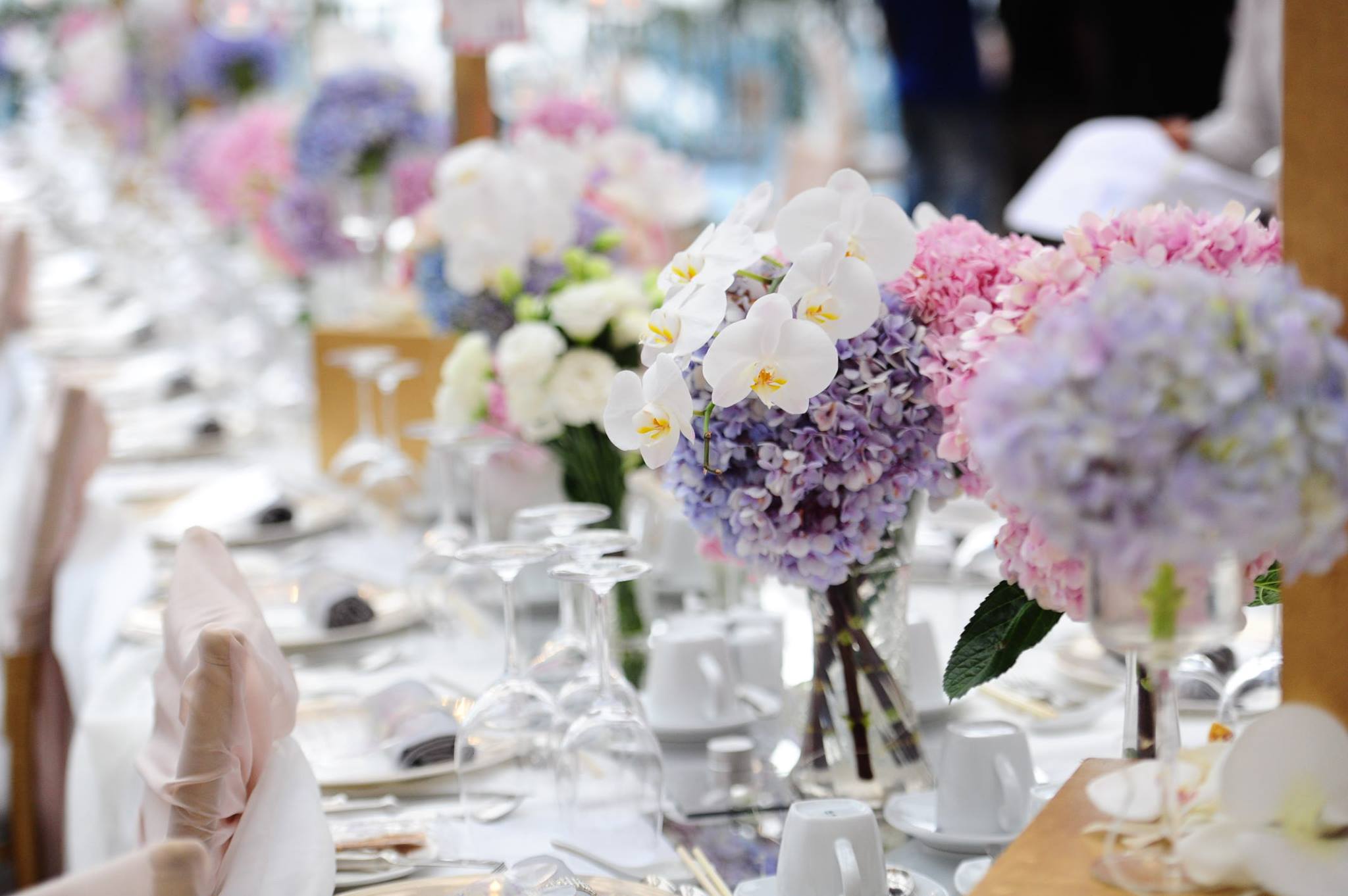 Spellbound Weddings is comprised of three talented individuals — Anna Lim, Keith Bansh, and Cherly Kong. Each of these three has their own specialisations — floral design, landscaping and architecture, and event planning. These specialisations lend to the company's success in delivering picture-perfect wedding days to clients.
Spellbound Weddings takes on every project with creativity and integrity in mind. They also won't stop at anything to deliver the perfect event. Choosing them for your wedding planning brings you one step closer to your dream wedding day.
Highlights
Affiliated with WEIHCMIL
Handles small and large weddings
10. Inside The Knot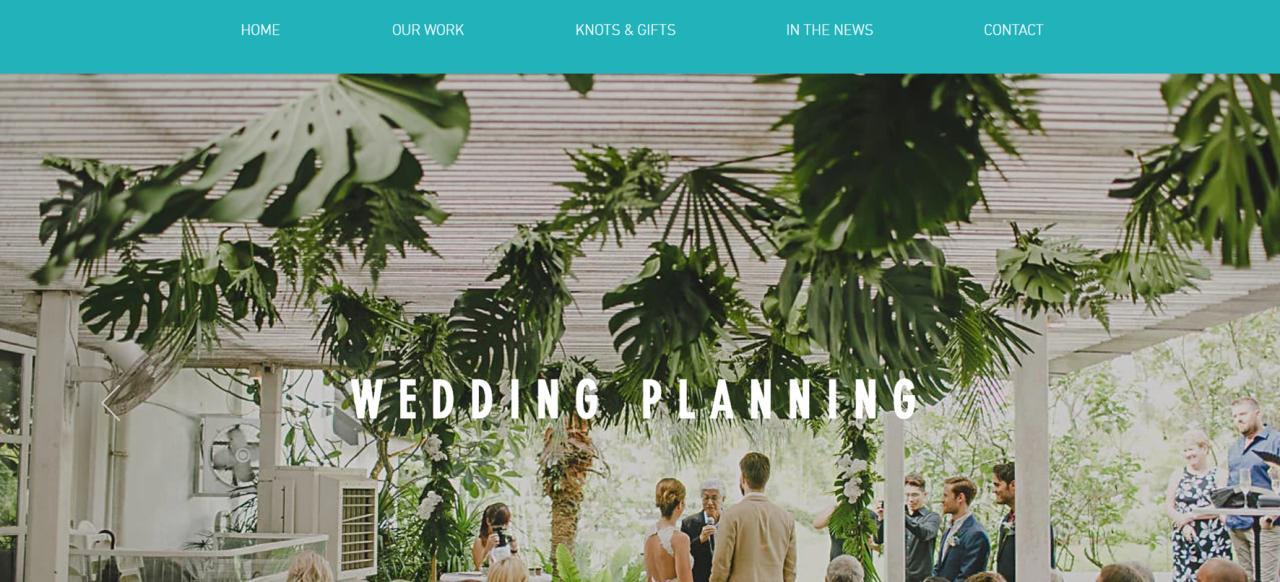 BEST FOR
Complete set of wedding services
SERVICES
Real Weddings, Styled Shoots
WEBSITE
https://www.insidetheknot.com/
ADDRESS
11 Kallang Place #05-12
Singapore 339155
CONTACT DETAILS
Tel: (65) 8799 0300
[email protected]
OPERATING HOURS
Monday – Saturday: 10:30am–7pm
Inside The Knot is your one-stop service provider for anything wedding related. From the initial idea creation and planning to the actual wedding styling and execution, you can definitely rely on their amazing team to fulfil your wishes and meet your expectations.
They know how each wedding differs from one another, so they always make sure to offer new things on the table. Uniqueness is what you're sure to receive from Inside The Knot. Acquire their planning services and watch them do the rest for you.
Contact them on their website for more information and inquiries.
Highlights
Competitive rates
Offers wedding styling
11. Bliss Pact


| | |
| --- | --- |
| BEST FOR | Event Planning |
| SERVICES | Planning for Weddings, Anniversaries, and Birthdays |
| WEBSITE | http://www.blisspact.com.sg/#top |
| ADDRESS | 22 Sin Ming Lane, #06-76, Midview City, Singapore 573969 |
| CONTACT DETAILS | [email protected] |
| OPERATING HOURS | Mon – Fri 10am to 7pm. Sat 10am to 1pm. Sun – Closed |
Planning one's big day often entails living in constant stress until after the ceremony. After all, our weddings need to be picture perfect, right?
If you're looking for a wedding planner to lighten the load, why not consider Bliss Pact? Bliss Pack is an events planning company that specialises in weddings, anniversaries, and birthdays.
Every job they take on is done with precision, efficiency, and cost-effectiveness. Bliss Pact brings forth a complete wedding company comprising events specialists who can canvas the services of various wedding vendors.
These vendors typically include catering companies, musicians, florists, and even venue managers.
It's worth noting that Bliss Pact works closely with their clients, meaning that you'll still have a hand in what you want out of your wedding still. By working together with Bliss Pact, you gain access to a wide network of talented individuals who can ensure that your Big Day goes exactly as planned.
If you want to learn more about Bliss Pact, they offer consultations to those who are interested.
Highlights
Comprehensive events planning
Caters to various events, including weddings and anniversary parties
Competitive rates
12. Impressario Inc.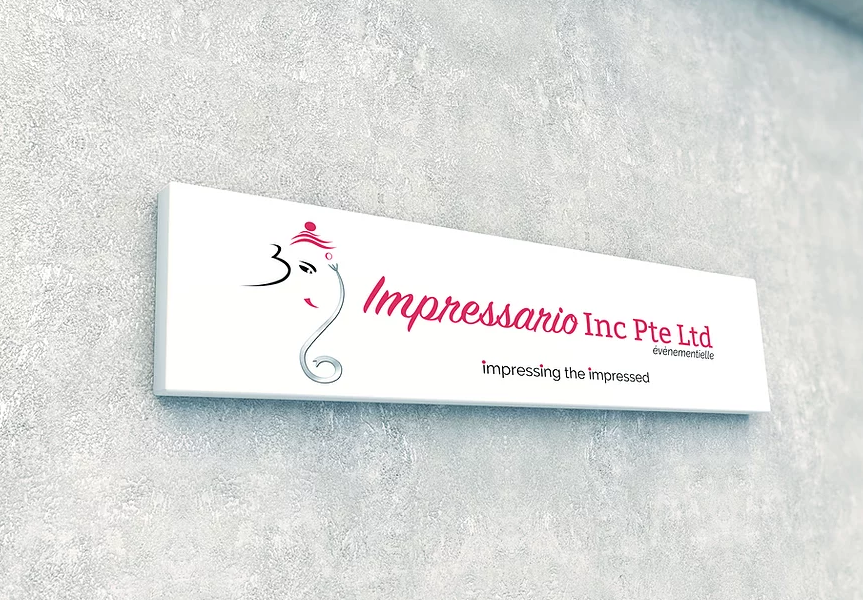 BEST FOR
Local and Destination Wedding Planning
SERVICES
Wedding Planning and Corporate, Social and MICE Event Management 
WEBSITE
https://www.impressarioinc.com
ADDRESS
33 Ubi Ave 3, Vertex, #04-42
Singapore, 408868
CONTACT DETAILS

T:   +65 6246 8005

OPERATING HOURS
When it comes to wedding planning, or event planning and management in general, there is no forgetting the next entry on our list. 
See, Impressario Inc. has become a staple in the event planning field, having overseen numerous events and weddings since it first started operating. The company has two branches: I Do by Impressario and Impressario Concepts, the former of which is dedicated to wedding planning while the latter focuses more on corporate, social and MICE event management.
There are many reasons why Impressario Inc.'s work is, to put it simply, impressive. For one, the company's team consists of highly skilled, organised individuals who strive to bring their clients' visions to life.
These individuals are capable of handling the entire planning and management process — from design and concept to coordination and production.
Moreover, wedding planning with Impressario Inc. isn't limited to Singapore-based weddings alone. In fact, Impressario Inc. has also worked with clients for their destination weddings, all of which have resulted in a resounding success.
Aside from planning, Impressario Inc. also offers photography and videography services as well as communications with vendors and venues, making the company a one-stop-shop for wedding and event planning needs.
Highlights
Comprehensive events planning
Accommodates both local and destination weddings
Plans and manages weddings and a wide range of events 
And that's it for our list of the best wedding planners in Singapore. If a particular wedding planner caught your attention, tell us why you think it's worth hiring!
And if you know other wedding planners in Singapore worth considering, share their names with us, and we'll check if we can add them to our list.
By the way, if you want your entire wedding ceremony recorded, you might want to consider hiring the best wedding videographers in Singapore. Our list features only professional and experienced wedding videographers.