The 6 Best Welding Services in Singapore
Need some trained and skilled welders for your ongoing home or office renovation? If you do, then lucky for you, 'cause we've found you the most trusted companies that offer the best welding services in Singapore!
On our list, you'll see different specialists with years of experience in working on both small and large construction projects. So, regardless of what you need, you can be sure that these leading companies will give you the best welding services in Singapore.
Go ahead and take a look at our selections below to know more about them.
1. Hi-Yew Technology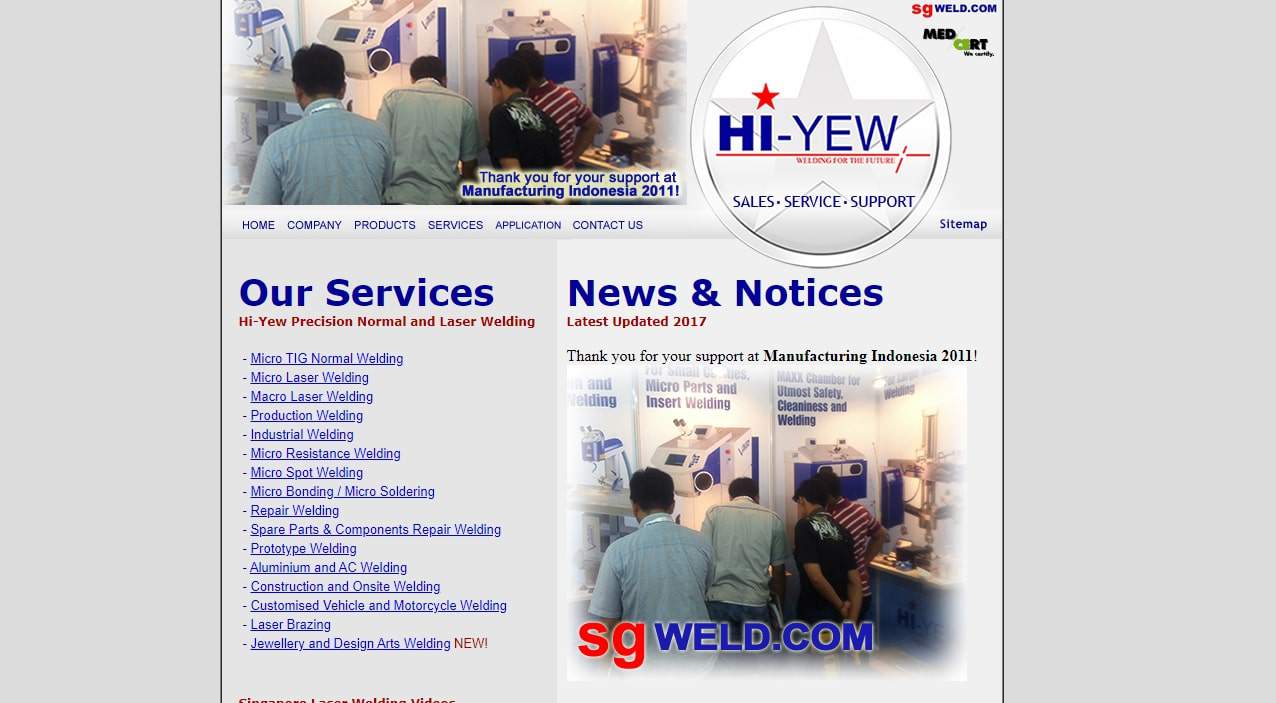 BEST FOR
Industrial works
WEBSITE
http://www.sgweld.com/
ADDRESS
3031A Ubi Rd 3, Singapore 408659
CONTACT DETAILS
+65 6749 7418
OPERATING HOURS
Weekdays: 9am–7pm

Saturday: 9am–11:30pm
Hi-Yew Technology is an award-winning welding company that provides a variety of quality welding techniques and technologies for both local and international clients.
They've worked for major projects under different industries such as marine, medical, aerospace, oil and gas, and more.
So for those who are looking for welding service providers that accommodate industrial work, they have the full package for your upcoming project.
They provide and develop their own laser welding machines and wires too, so rest assured that they'll provide the best welding services in Singapore.
Highlights
Construction and on-site welding
Modern welding technologies
Tested and proven production methodologies
2. Chong Fong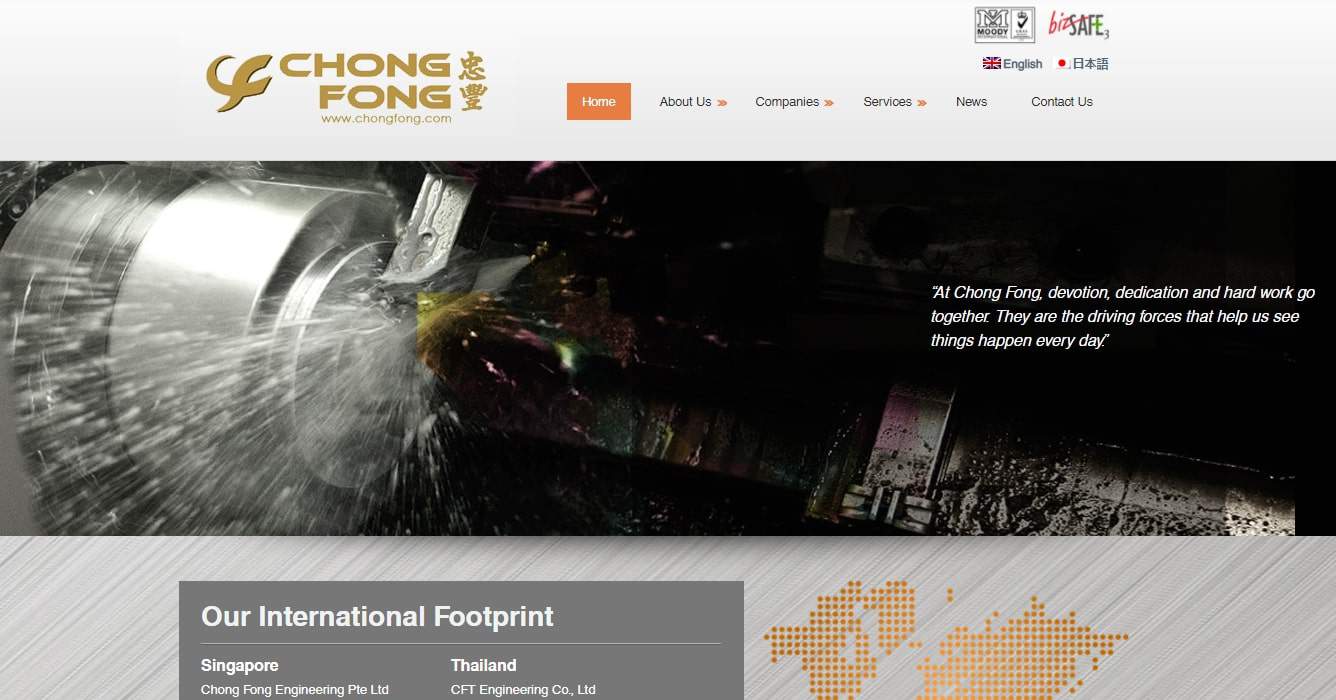 | | |
| --- | --- |
| BEST FOR | Aluminum fabrication and aluminium welding |
| WEBSITE | http://www.chongfong.com/ |
| ADDRESS | 3 Tuas Ave 10, Singapore 639127 |
| CONTACT DETAILS | (065) 6861 8618 |
| OPERATING HOURS | Weekdays: 8:30am–6pm |
Chong Fong is a globally recognised company that specialises in providing custom solutions for automobile and home appliance productions as well as OEM for some of the world's renowned brands.
If your big project falls within these categories, then they might have the best welding services in Singapore that you've been looking for.
Since they're experts in various areas, you can be sure that they'll propose the most suitable solutions to fill your operation needs.
Aluminium fabrication and aluminium welding are the main business solutions in which their highly trained welders provide precise welding services.
Highlights
Local and overseas projects
Custom engineering solutions
Facility installation and maintenance
3. Danox Welding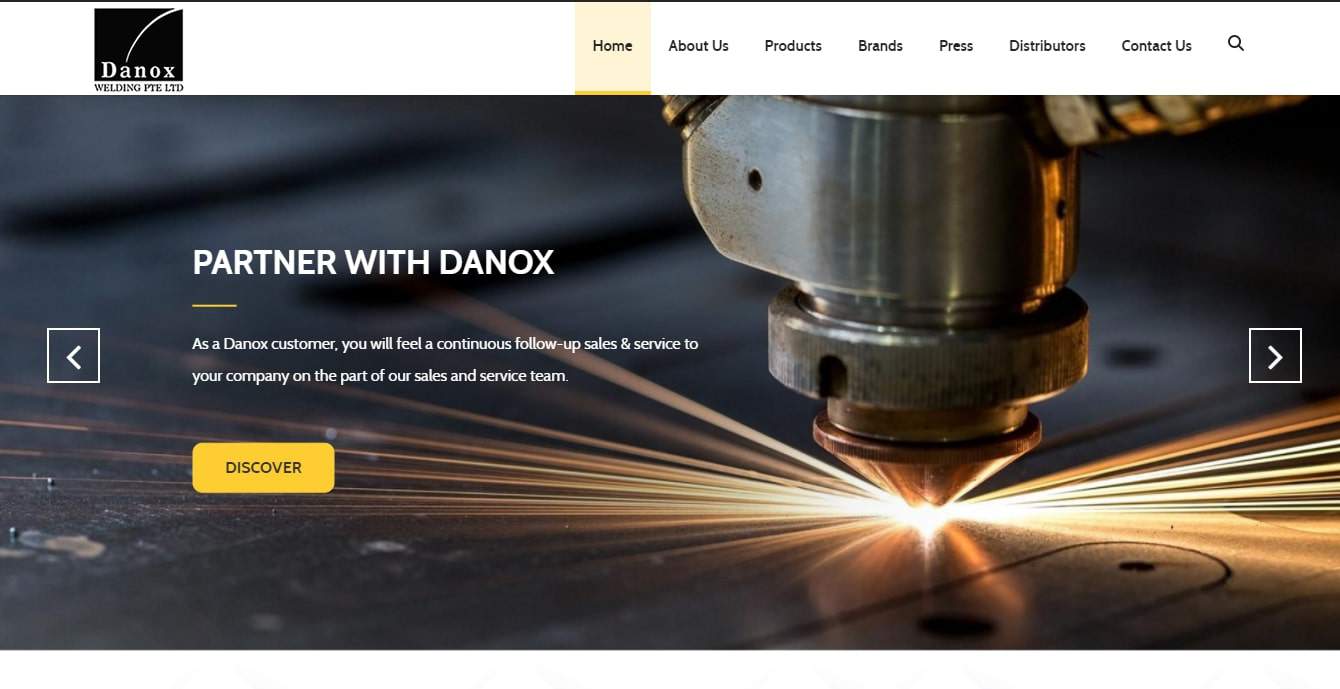 BEST FOR
Cutting and automation technology solutions
WEBSITE
https://danoxwelding.com/
ADDRESS
Marsiling Industrial Estate Road 1 Block 6, #01-14 Singapore 739275
CONTACT DETAILS
(+65) 6756 2801
OPERATING HOURS
Weekdays: 8:30am–5pm

Saturday: 8:30am–1pm
Danox Welding offers a complete welding, cutting, and automation technology service with their quality machines and knowledgeable staff.
They're fully equipped with advanced products like an auto welding carriage, welding accessories and consumables, and many more!
Aside from getting the best welding services in Singapore from them, note that you can also buy the top welding machines and accessories at their online store.
They've also partnered with well-known welding brands like Elbow, Electrex, Kobelco, Erfi, and Messer.
Highlights
Affordable and efficient solutions
Wide range of welding products
4. Weldtech Inspection Services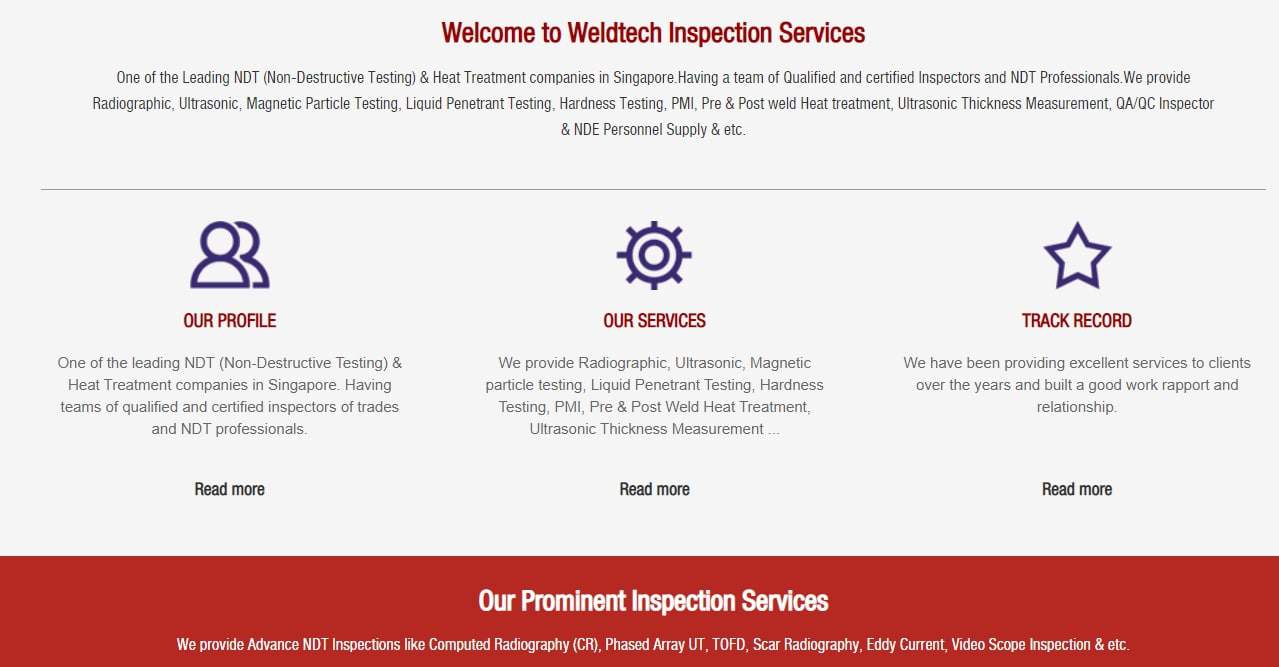 | | |
| --- | --- |
| BEST FOR | Inspection and survey services for welding constructions |
| WEBSITE | https://www.weldtech.com.sg/ |
| ADDRESS | 53, Tuas South Ave 1, Singapore – 637606 |
| CONTACT DETAILS | +65 62613795 |
Weldtech Inspection Services is one of the leading welding companies in Singapore known for having a team of qualified and certified inspectors. They specialise in a full range of procedures needed to provide precise and successful welding works.
This includes a maximised inspection and survey service to ensure proper and safe welding construction. They've worked with the biggest companies like Samsung Corporation, Jurong Engineering, Hitachi Plant Engineering, and more.
They've also received honours and awards from prestigious institutions — proving that they indeed provide the best welding services in Singapore.
Highlights
Testing and certification services for welding equipment
5. Ordinance Engineering Pte Ltd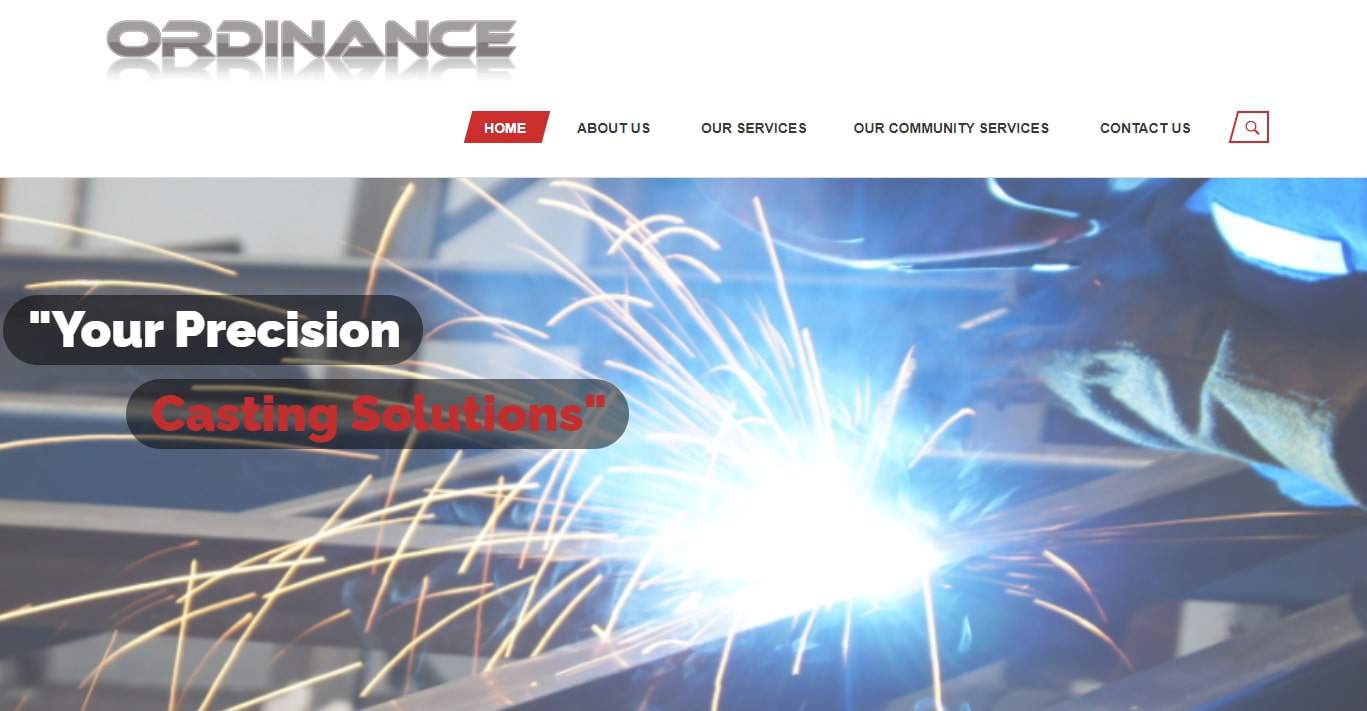 BEST FOR 
Residential and industrial projects
WEBSITE
https://www.oecast.com/
ADDRESS

38 Woodland Industrial Park E1 #02-13 Singapore 757700

CONTACT DETAILS

T: +65 62575977

F: +65 62576977

Mobile: (65) 90027144
Ordinance Engineering Pte Ltd is an engineering workshop known for providing cost-efficient welding services for building construction as well as various industries like medical, marine, printing, oil and gas, and aerospace industries.
So whether you need welding assistance for your home renovation/construction or manufacturing business, they have the best welding services in Singapore — suitable for all your needs.
Their services include modifications, repairs, fabrication, corrosion protection, sectional replacement, and more solutions.
Highlights
Welding services to a variety of metals and applications
Micro welding or stud welding
Free consultation
6. WELDERS ENGINEERING & SUPPLIES


Welders Engineering & Supply is a locally-owned and operated company that was established in 2005. Throughout the years, the company has remained true to its original goal, which was to provide quality welding training and subsequent certification to those who are interested.
Nowadays, Welders Engineering & Supply's key delivery is to provide relevant and scalable training and certification to mainly foreign workers involved in welding across many segments in the industry, such as marine builds, construction, and other sectors.
With that being said, training at Welders Engineering & Supply has been designed to equip welders with relevant work skills and industrial knowledge delivered by our in-house instructors. After sufficient training, mentees are then by certified surveyors who'll ensure that the welders are ready to be let out in their chosen field.
So, if you're looking to amass another skill, you may want to talk more to Welders Engineering & Supply for more information.
Highlights
Trainers with more than 10 years experience in welding
Multi-racial trainers
Conducive environment for training
Hours from 9am – 9pm to accommodate workers' training schedule
At any rate, there you go! That's our list of places with the best welding services in Singapore! Have you already decided which among the listed companies you'd like to consult with? Let us know!
And for the homeowners out there who are also searching for renovation companies, here are the best renovation contractors in Singapore!