Our 6 Picks for the Best Vintage Watches in Singapore
Vintage watches are great additions to anyone's wardrobe, not to mention great gifts to loved ones. Nothing says appreciation better than a luxurious, classy timepiece that's not easily found in stores — after all, that's the point of getting the best vintage watch in Singapore.
To help you out with your search for a good vintage timepiece in Singapore, we've compiled a list of products that you can pick from. Moreover, we've also put together a list of good guidelines for watch buying.
That way, you'll know how to pick one from our list. But before that, let's get one thing straight: what makes a vintage watch.
What's a Vintage Watch?
Honestly, there's a lot of debate about this. We'll outline our own definition for clarity, though.
Watches are considered vintage when they were produced 20+ years ago. Some vintage watch collectors also count watches that are no longer in production due to being replaced by newer models.
Note that it's not a simple matter of availability. Limited edition types can be vintage depending on their age, but the two terms are not interchangeable.
In any case, that means vintage watches are often relatively rare, produced to rather impressive standards (often, in slower, more meticulous workshops than modern ones), and nice conversation pieces.
So, if you're planning to get a watch, it's definitely worth looking for the best vintage watch in Singapore.
What to Pick In A Watch
Getting a vintage watch in Singapore is not an easy task. Most people don't know what to look for in this subset of the timepiece market.
But we believe that vintage watches are a good investment if you do it right. For one thing, many of them retain value very well, so you can actually sell them for a good amount later on.
Even if you have no plans to sell yours, though, it's worth it to get something with such history behind it. Anyway, if you're ready to invest in a vintage watch, here are some protips to get you started.
1. Educate yourself on the quality and types
Get a vintage watch of good quality and features that can boost its value. Watches that have perpetual calendars or watches that are limited edition releases are things to look out for.
Also, a good line of watches to look for are the ones with a specific usage. For example, there are watches that are for pilots, such as the Rolex GMT or the nautical ones, like the Philippe Patek Aquanauts series and Rolex Submariner.
Those specific watches are usually the ones that have parts and functions that elevate value.
Even bizarre quirks due to production mistakes can be sought out by plenty of collectors, and thus, valuable. Keep your eyes peeled for them!
But steer clear of "frankenwatches" that unscrupulous sellers will try to rip you off with.
Frankenwatches are watches that are sold as vintages in mint condition but in reality, contain an "add-on" from another model of watch (i.e. they have parts that weren't supposed to be in them).
2. Checking
Well-made watches should be functional pieces of art, so look for a watch with working parts. Quality movement is what you're looking for and authenticity.
But you need to check if the watch has been tampered with or had its parts changed. That means it should cost less, as it is worth less. Mint-condition ones with all working parts intact and no add-ons are ideal.
Since the watch is vintage, it should look slightly old, not brand new. Check out if there are irregularities, such as the hands not matching the lume, or if the edges are smooth or sharp, these are usually good indicators.
Checking serial numbers ro determine its age is also a good start. And another piece of advice is that you should get in touch with the manufacturers to see if what you have isn't a dud,
3. Price
As expected, the best vintage watches in Singapore are often on the higher end of the price scale for watches. But sometimes something that's on the higher end of the scale is not always worth purchasing.
So, try to compare prices at different outlets and sellers. Different versions of the same watch can vary in cost, usually with higher prices or lower.
If you're serious about collecting, the art of negotiating for a price needs to be mastered well. Cultivating a good reputation among sellers and buyers alike can help you with finding the best price for a certain timepiece.
The Best Vintage Watches in Singapore
Now that we know the tips and tricks to picking a great vintage watch, let's go to the list of the best vintage watches in Singapore.
These watches are sought out by plenty of collectors, and some of the choices on this list would be perfect for novices who are interested in investing in vintage watches.
Since vintage watches in Singapore can be rather elusive, even through the Internet, we can't guarantee that the watches we've listed below will always be in stock at the vendors where we found them. In other words, if you're convinced it's the right watch for you, don't delay!
Anyway, without further ado, the best vintage watches in Singapore.
1.   Rolex GMT-Master II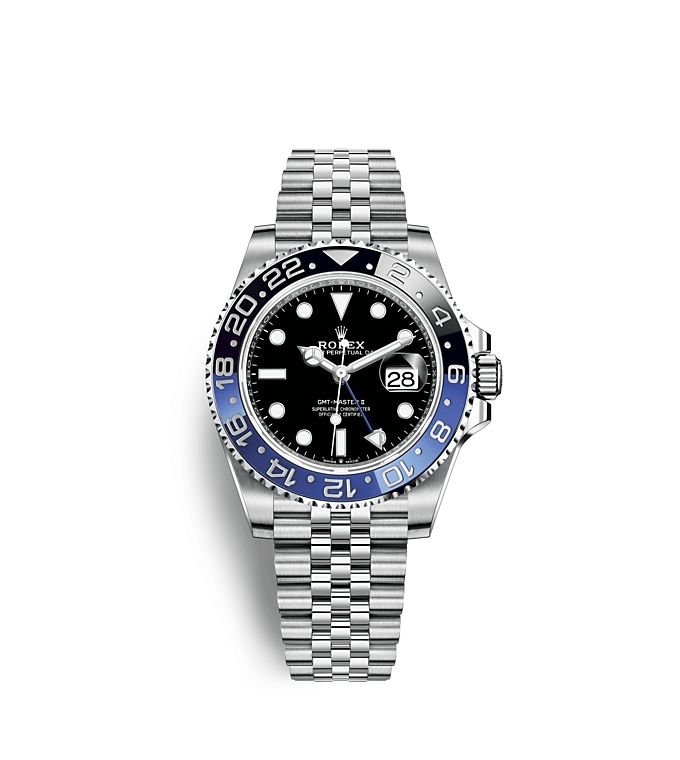 Price: Price available by inquiry
Limited Stocks At Hourglass, Buy Now
The GMT-Master began production around the 50's, but the second release was around in 1982. This was crafted with intercontinental airline pilots in mind, with the rotatable 24-hour graduated bezel and a separate 24-hour hand.
It was designed as such to help pilots read 2 to 3 different time zones simultaneously.
With an oyster steel finish, it can withstand the harshest environs as well as look beautiful.
These great features make it one of the best vintage watches in Singapore.
Pros
Timezone feature
Weather resistant
Rotating bezel
Cons
Designed mostly for airplane pilots (you may not have much use for it if you're not one)
Difficult to obtain
2.   Rolex Submariner Date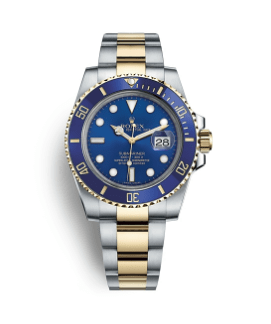 Price: Available upon request
Limited Stocks At Hourglass, Buy Now
The Rolex Submariner Date's design was a hit when it was first released around 1953. It has a sleek quality to it that makes it very attractive, and a good choice for the best vintage watch in Singapore.
Its face has a distinctive dial with large luminescent hour markers, giving it a classic look that is elegant and stylish, as well as a rotatable bezel. The best part about this watch is that it is scratch-resistant, thanks to Rolex's classic oyster steel.
Pros
Scratch resistant
Rotatable bezel
Cons
48-hour reservations are usually needed to get it
3.   Patek Philippe Aquanaut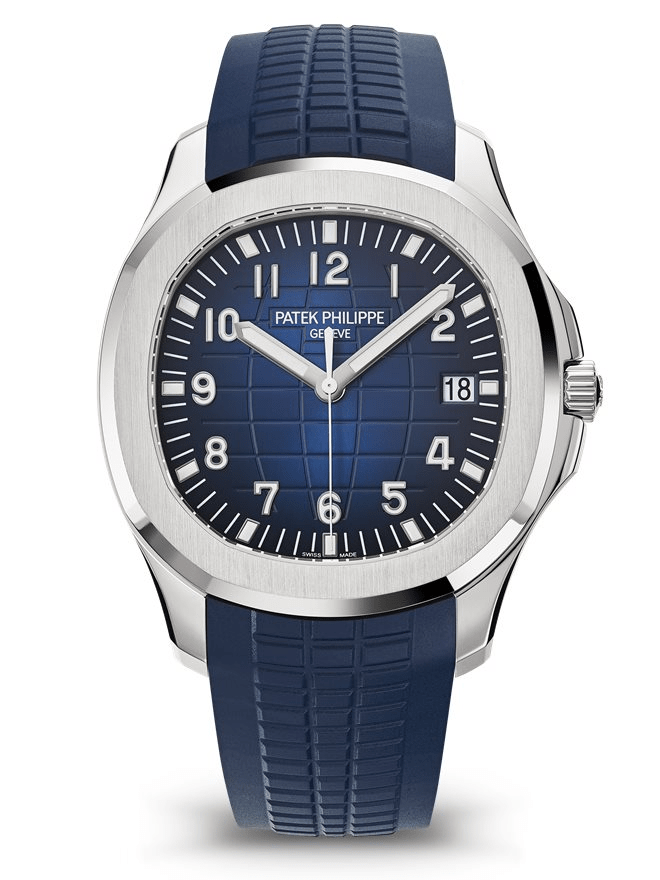 Price:$52,300
Limited Stocks At Hourglass, Buy Now
The youngest vintage watch in this list, the Philippe Patek Aquanaut was created with a modern flair in mind. When it was released in 1997, it made a small sensation due to how contemporary the design is.
An amazing feature is that this Philip Patek watch has a strap that's made of new composite material ultra-resistant to wear, salt water, and UV radiation.
This watch, as its name implies, is water resistant, being able to withstand up to 120 meters of pressure. This is one of the top choices of many users due to its unique features, so it could definitely be the best vintage watch in Singapore.
Pros
Composite material strap
Waterproof
Cons
4.   Longines Flagship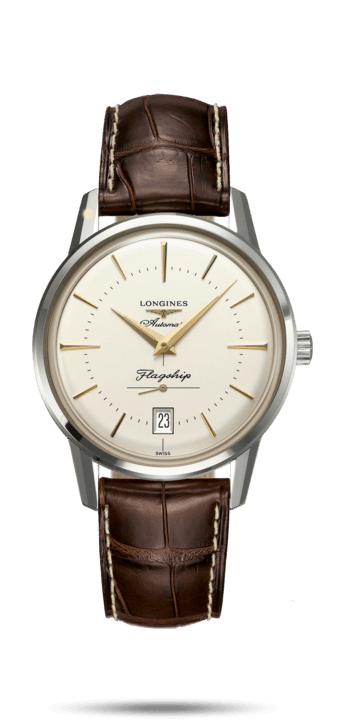 Price: $2,347
Limited Stocks At Longines, Buy Now
A part of the famed Heritage collection, The Flagship was released around 1957, named after the leading ship of a certain commander-in-chief. The watches within this line were most known for a distinctive medallion featuring a caravel on the back of the case.
Its bezel is made out of scratch-resistant sapphire crystal and it has several layers of anti-reflective coating on its underside. It's water-resistant, but only up to 3 bar.
Anyhow, that still makes it a pretty functional watch. This elegant classic earns a spot on this list as a valid option if you want the best vintage watch in Singapore.
Pros
Scratch resistant
Automatic
Cons
Only water resistant up to 3 bar
5.   Omega Seamaster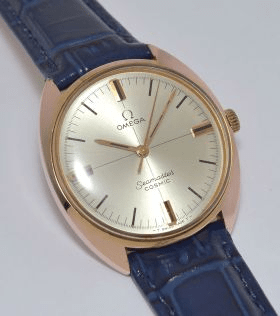 Price: $1,299.00
Limited Stocks In Passions, Buy Now
The Omega Seamaster line of dress watches was made for dive and sport. These babies were produced anywhere between the 1940s to the 1980s, and are today contenders for the title of "Best Vintage Watch in Singapore".
Its glass is made out of acrylic crystal, and is created for high water resistance. With a gorgeous classic look and all around stylishness, this is a great pick for a vintage watch if you want one with timeless but laid-back style.
Pros
Cons
Manual winding & time only
6. Solvil et Titus – VINTAGE 2 HANDS SMALL SECOND QUARTZ LEATHER WATCH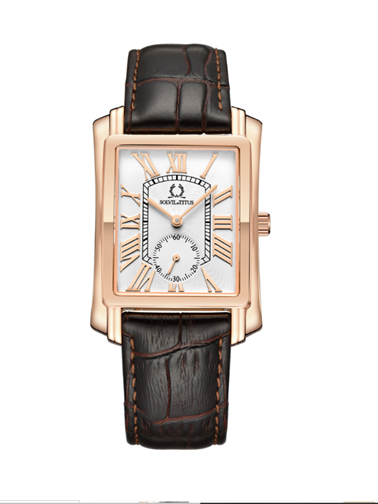 Price: S$265.42
Solvil et Titus is a famous brand known for their sturdy accessories like their very own quartz collection. Among their designs, one seems to hit the mark — the Vintage 2-Hands & Small Second Quartz Leather Watch. This is the perfect piece to add on to both a formal outfit and a casual dress-up.
The Vintage watch is smaller in size, but it makes up for its elegant style, made up of a rose gold casing and beautiful leather strap. It's simple, yet eye-catching due to its beauty. This is definitely a must-add to your watch collection.
To add on to all of its good qualities, you will also receive a 2-year warranty when you purchase the Vintage 2-Hands & Small Second Quartz Leather Watch, for the shop to ensure that you experience its optimal functions and benefits.
Pros
Japan Quartz movement
Made of high-quality leather
Mineral glass
Everlasting Love in Chinese engraves at the back of the watch
Stainless Steel 316L
Cons
Water-resistant up to 3 atm only
And that ends our list for the best vintage watches in Singapore. We hope this list helped with beginning a collection or maybe presenting a gift to a loved one.
Did we miss something on our list, though? Tell us its name and what makes it great in the comments below!
What if sports watches are more your speed? Head over to the list of the best sports watches in Singapore and check out our picks for those, then.
And if you need a comprehensive list for men's watches instead, go check out the list of the best men's watches in Singapore. As you can see, we've looked at our fair share of timepieces in the country!