The 5 Best Laptops for Students in Singapore Who Work
Are you a university student who does part-time jobs? If you are, then you're going to like our new list because we're looking at the best laptops for students in Singapore who work — we want those that can help you get more jobs and be more productive!
Looking for the right laptop that can handle school work and freelance jobs can be difficult. But don't worry because we've compiled the best ones that will allow you to do all these without getting stressed.
Since you're still studying, we made sure to include affordable laptops that won't go beyond your budget. But before revealing our list, we'll first introduce you to the features you need to take note of when buying a laptop.
Things to Remember When Buying a Laptop
Looking for a laptop for a specific purpose isn't easy because there are a lot of things to consider. This is true whether you're looking for the best laptops for students in Singapore for general use or the best laptops for working students in Singapore.
As students, it's important that you're aware of these things so you won't end up buying one that won't be able to handle your needs as a student with side jobs.
Of course, you're a student first before anything else, so your major should be prioritised in choosing a laptop. Your needs as a freelancer only come second.
Anyway, here are the things you need to remember before taking home a laptop:
1. Major
A great laptop while in school is one of the most important things needed to excel. But did you know that not all laptops are perfect for every student?
If you're studying liberal arts, you probably do a lot of writing, research, and emails. We think a laptop with average specs that can handle Microsoft OffIce and Google Chrome would already suffice.
There's no need to invest in a laptop with higher specs then because they'd only go to waste if there's no need for them in school.
On the other hand, arts majors will definitely need a laptop with higher specs that can run Photoshop, Vegas Pro, and other design-related software–sometimes simultaneously.
You would need a laptop that has a higher-spec processor and RAM, a fast drive, and a good graphics card.
2. Size
On top of books, notebooks, and readings, there's a lot of things inside your bag needed for school, so it's best to get a laptop with an accommodating size. Standard laptops range from 11 inches to 17 inches.
If you want to bring your laptop anywhere to study and work without a hassle, then you have to pick a lighter and thinner laptop instead of automatically going for the bigger ones.
Most people often think that a bigger laptop has better specs and performance — let us tell you that that's not always the case.
Owning a portable and lightweight laptop will also be beneficial for your posture. Trust us, your back is going to thank you later on.
3. Screen Quality
Since you're going to be using your laptop for both schoolwork and freelance jobs, it's probably best to get a laptop with a screen that's comfortable to look at and that doesn't cause any eye strain.
We would suggest not to get a laptop with a glossy screen because it causes reflections, which can get very distracting.
In terms of resolution, a recommended pixel resolution is 1920×1080 if you're going to use Photoshop a lot and edit a bunch of videos and photos.
If you're only doing typing jobs on the side, you don't need to worry about resolution, but get the recommended pixel rate just in case.
However, be prepared to spend extra money on a laptop with a high resolution rate. Most of these laptops come with a heavier price tag, but buying one will definitely be beneficial for school and work.
4. Storage
Storage is an extremely important factor to consider if you're a student with freelance jobs. You would need enough storage to keep all the files required, such as documents, pictures, videos, and software.
If you're a multimedia arts student with a freelance job related to your major, you'd need a laptop that can handle all your software. We would recommend a laptop with a storage that doesn't go below 1TB.
If you only deal with documents and emails, then we believe that a laptop with a 256 GB storage would already suffice. In case you need extra storage, there are affordable external hard drives out there.
5. Battery Life
As both a student and freelancer, you spend most of your time outside working at a cafe. It would definitely be a bummer if you run out of battery outside without even finishing your work.
To prevent this from happening, make sure to get a laptop with a battery life that can last from 6 to 8 hours. It should be enough to allow you to work outside without worrying about running out of battery too easily.
The Best Laptops for Students in Singapore Who Work
When you know about the factors we just mentioned, it will be easy for you to pick out the right laptop that can handle your needs as a student and part-time worker.
Since we want to make your lives easier, we compiled a list of the best laptops for students in Singapore who work. Check them out below to see which one best suits your lifestyle!
1. Apple Macbook Air
Best for Lightweight Design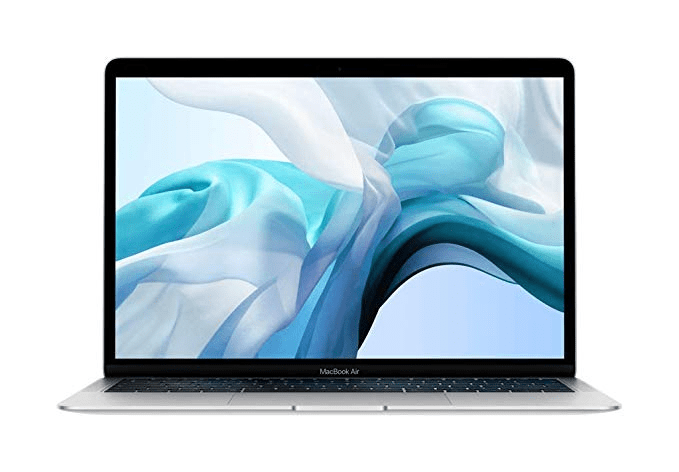 Price: $1,479
Apple has been one of the most trusted names when it comes to high-performing laptops, so we made sure to include one of its in demand products on our list. Here's the Macbook Air, and it's a laptop that needs no introduction.
First of all, this latest version is their lightest and most portable laptop to date! Despite being lightweight, it's jam-packed with amazing features such as Touch ID, Retina Display, Force Touch Trackpad, and a battery life that can last for the entire day.
What's more, it has 4 times as many pixels as an HD display, offering you sharp, detailed, and clear images. It's an ideal laptop to have if you do a lot of video and photo ending for school or as a sideline job.
It's also perfect for students who do a lot of writing and research as it comes with a redesigned keyboard that provides more responsiveness and comfort. Each key even has an ambient light sensor that will help you write in the dark.
It's also considered the greenest Mac to date because it's made from 100% recycled aluminium. You get to be sure that your laptop didn't cause any harmful impact to the environment.
Highlights
3" display
Four million pixels
Touch ID
macOS
Longer battery life
Customer Reviews
It's no surprise that the Apple Macbook 13-inch has garnered a lot of praise from customers. Here are some reviews:
"I really love using the new MB Air and think most mainstream Mac users will, too. The form factor is great. It's comfortable to hold and comfortable to use. The screen is fantastic compared to the previous generation MB Air. It has enough power for all of the computing I do, which includes a ton of writing, spreadsheets, analyzing data with SPSS/Stata/GRETL, web browsing with 10 tabs open at a time, listening to music in iTunes or streaming from TIDAL or Spotify, watching videos in YouTube and Netflix and movies I've purchased from iTunes, and editing photos. I really don't edit videos. You can find reviews from others who do, and they will tell you that this MB Air can handle a bit of video editing now and then just fine, but it struggles, and really shouldn't be used if you edit video regularly – especially 4K video."
"The best upgrade in the 2018 Macbook Air is hands down the new screen. The previous models of the Macbook air used a TN panel with a relatively low pixel density. By today's standards, it is pretty well unusable. In the 2018 edition of the Macbook Air we FINALLY get Apple's Retina display, after about 7 years since it debuted on the Macbook Pro lines. The display has a 2560 x 16000 pixel screen, which yields a pixel density of 227 ppi. In practical terms, that means the 2018 Macbook Air screen is not even comparable to the screen on older models of the Macbook Air. It is worth every cent to upgrade to the new Macbook Air."
2. Dell Inspiron 13 500
Best for Multimedia Editing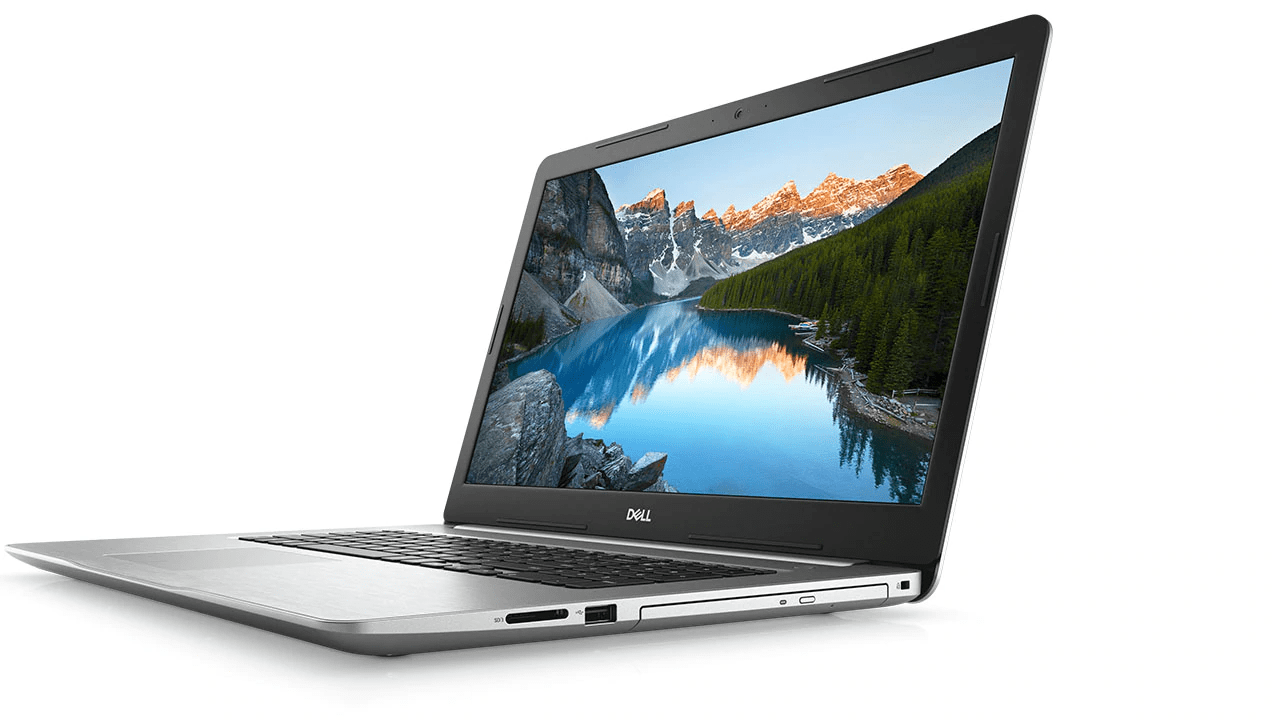 Price: $1,299
If you're looking for a semi-affordable laptop that allows you to write papers, edit videos, and make graphic designs without hassle, then make sure to get your hands on the Dell Inspiron 13.
It's a laptop that boasts endless features such as a 10th Generation Intel processor, backlit keyboard, anti-glare display, and larger storage capacity.
Logging into your account has never been easier thanks to its fingerprint reader. Just place your finger on the power button and then you will be redirected to your personal account.
Another thing we adore about the Dell Inspiron 13 is the cinematic graphics quality it offers. Every image appears clear, vivid, and bright as if real, making it a great feature for students who deal with a lot of images and videos.
Lastly, you don't need to worry about carrying a heavy and bulky laptop because this one has a compact interior and sleek design. It may only be 14.9mm thin, but it's strong and durable because it's made from aluminium.
Highlights
3" display
10th Generation Intel Processor
Windows 10
256GB
Fingerprint reader
2-year local warranty
3. Acer Aspire 3 A315-55G-57Y3
Best for Overall Value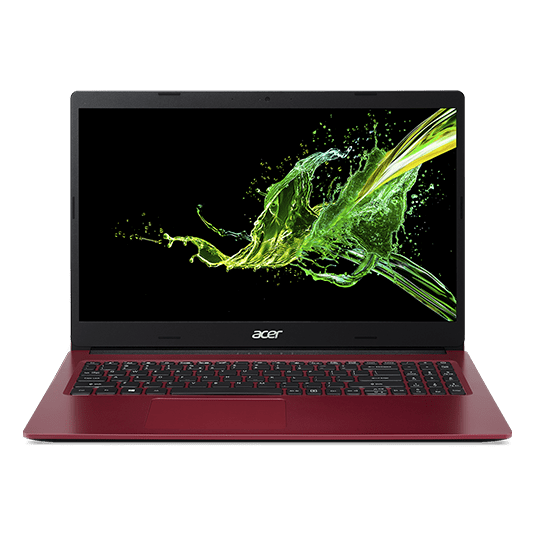 Price: $998
The Acer Aspire 3 A315-55G-57Y3 is a lightweight laptop with a 10th generation i5 processor, so there's need to worry about owning a slow and poor-performing laptop. It also has a storage of 512GB in which you can store all your files for school and work.
Equipped with NVIDIA graphics, you will be able to edit videos and photos more accurately. On top of this, it can also project vivid and sharp images through its FHD resolution–everything will appear crystal-clear when you are armed with this outstanding laptop.
It also comes with multiple ports to allow you to work more efficiently. You will accomplish more with its 2 USB ports and 1 HDMI port.
More importantly, it has a compact and portable design that makes it easy to store and bring it anywhere.
Despite being cheaper compared to most laptops, it possesses strong features that all computer users will like. However, in terms of its construction, we can't say that it's built from the highest-quality materials, so make sure to take extra care of it.
Highlights
6"
Lightweight design
Windows 10
8GB DD4 RAM
1-year local warranty
Customer Reviews
LaptopMedia gave the following review:
"Acer Aspire 3 (A315-55G) aims to be the ultimate multimedia laptop for people that are not willing to part ways with a huge amount of their money. Most of the time, this means that the user is offered some features that are thought to be most appealing for multimedia consumers. Such features are a "dedicated" GPU, 8 GB of memory, a Full HD display, lightweight chassis and more."
4. Lenovo Ideapad L340
Best for Affordability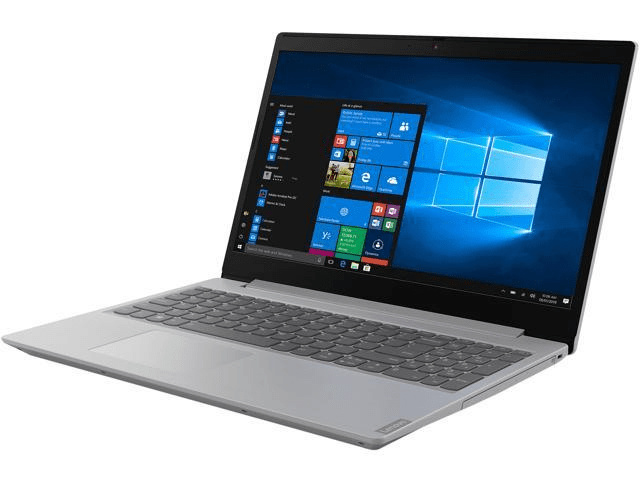 Price: $729.00
Since school laptops tend to be expensive, we made sure to look for one that isn't going to hurt your budget. Here's the Lenovo Ideapad L340, and we think it's amazing considering how cheap it is!
We can recommend the Lenovo Ideapad L340 to liberal arts majors because it's the perfect option to write papers with. It has ample storage, soft keypads, and above all, it doesn't have complicated features.
Writing research papers can take a while, so this one comes with an Eye Care Mode to protect your eyes from blue light emissions. In terms of its battery life, it can last until 9.5 hours, longer than most standard laptops in the market today.
Despite being cheap, it operates with an 8th Generation i5 processor, promising fast and seamless performance. Whatever task you're doing, the Lenovo Ideapad L340 will help you be more productive!
Highlights
6" display
2TB storage
AMD Radeon Vega8 Graphics
Windows 10 Home
1-year warranty
Customer Reviews
The Lenovo Ideapad L340 isn't a perfect laptop, but for its price, you will get decent specs and features. Here are some reviews from customers on Amazon:
"It runs fast, the screen is crisp and clear, room for improvement if you are into that. Fairly light and thin compared to most other laptops. I was hesitant about buying a Lenovo brand, I'm used to Dell, but I'm very happy with it. Very good laptop for someone on a budget."
"At the price point, this laptop offers both a CD/DVD drive as well as an ethernet port. This was the decision point for me. Ordinarily one has to spend a bit more to get those two items. Lets face it, laptops are more or less fungible, one buys on price. I am a bit confused as of this writing I still have not figured out how to turn off the built-in touchpad. But once again, you buy on price and you get what you get."
5. Dell XPS 13-9350
Best for Screen Quality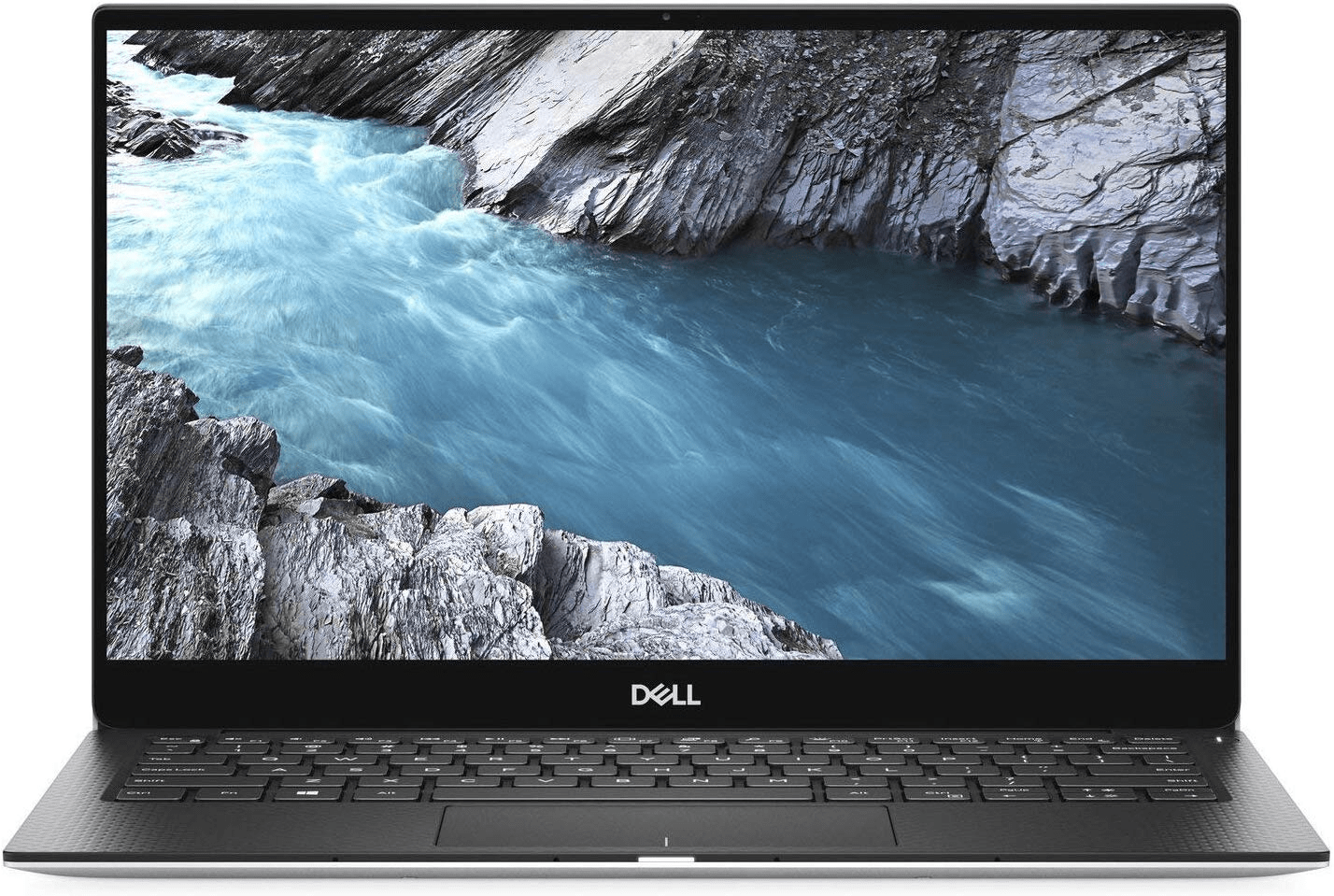 Price: $2,698.99
The Dell XPS 13 is known for being a high-performing laptop with incredible specs and features. We know that it's not the cheapest option out there, but every dollar spent on this one will definitely be worth it!
If there's one thing that most customers love about it, it's the virtually borderless screen. You get a 13-inch screen on a laptop that's much smaller than most other 13-inchers!
In addition, it features a stunning screen display with a resolution of 3200×1800, providing you highly-detailed and sharp images and videos. You will never have to suffer bad graphics ever again.
In terms of battery life, it's the only laptop we know that has the capacity to last for more than 18 hours! Imagine not having to worry about running out of battery while you're not at home.
If you're still not convinced by its price and features, let us tell you that it's made from high-quality materials that are designed to last long and withstand extended hours of usage. See why we think it's one of the best laptops for students in Singapore who work?
Highlights
13" near-borderless display
3200×1800 resolution
Long battery life
Power efficient
Extremely durable
2-year warranty
Customer Reviews
Take a look at some reviews from Amazon attesting to the greatness of the Dell XPS 13 9350:
"I like everything about this machine. It is light, fast, solid construction and gorgeous. The 4K touch screen is well worth the money. I tried to configure a machine on Dell's website. For the same price, getting it on Amazon gave me the i7 and 16MB of RAM. Most amazing"
"I am very happy with this Dell, it is the first time I experience something premium. I always had Acer and this time I had the pleasure of investing in something that I really like in every way, and I was not mistaken! The screen works great for me, but I need better glasses because some applications buttons and text look very small. The touchpad is wonderful, it feels accurate and smooth, bear in mind that I was an Acer user. The keyboard is awesome too, it invites you to write. I'm still getting used to it because before I always had the numeric section and this is the first time that I don't have that."
And with that, we conclude our list of the best laptops for students in Singapore who work. Any of these laptops will definitely help you accomplish schoolwork and freelance jobs easier and faster.
Do you have a specific laptop in mind that's also perfect for students with part-time jobs but wasn't on our list? If so, share it with us by leaving a comment below.
By the way, most university students today de-stress from school by playing video games. And what better way to release stress from school than by playing on the best gaming laptops in Singapore.