6 Best Spatulas in Singapore for Home Cooking
Looking for the best spatula in Singapore? Well, you've hit paydirt with this page, because we're here to round up our favourite spatulas on the island, both for near-expert-level cooks and amateur chefs.
We have everything from silicone to stainless steel spatulas in this list. In any case, let's take a look at the ones the home cooks on our staff picked out!
1. Tefal Comfort Wok Spatula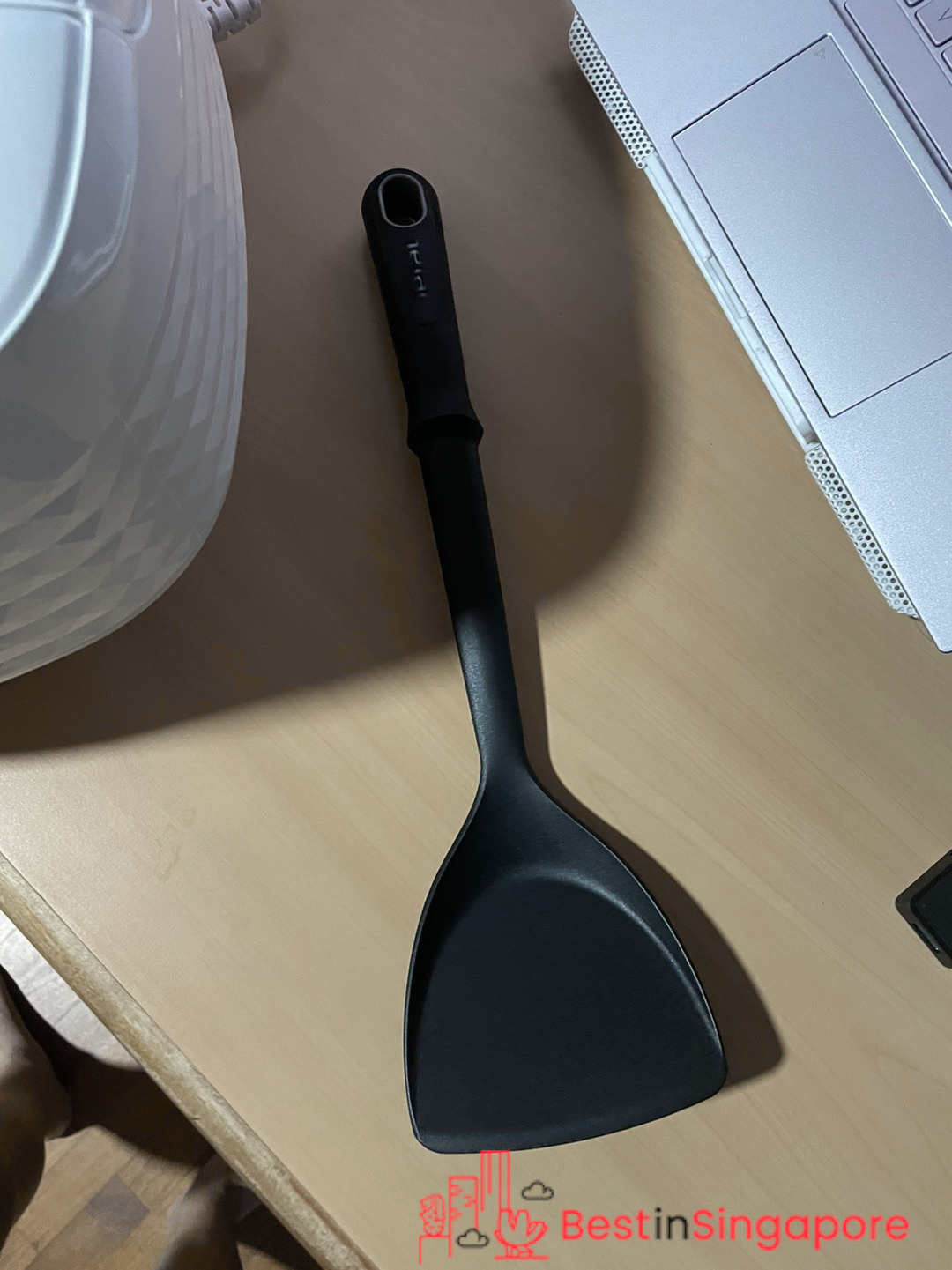 Price: $12.40
Looking for the best spatula for nonstick pans? Here you go: Constructed with nylon, the Tefal Comfort Work Spatula eases the cooking experience with its user-friendly design and easy-to-clean surface. Its smooth handle gives a cosy grip… and it's dishwasher-safe too! The best all-around cooking spatula in Singapore.
Essential Information
Comfortable handle
Made of nylon
Dishwasher-safe
2. HomeProud Silicone Spatula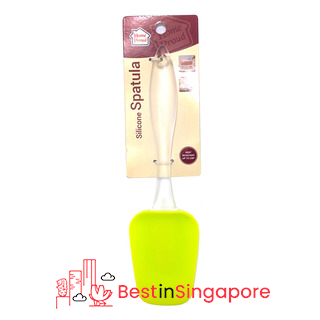 Price: $2.10
If you're looking for a silicone spatula for cooking at home in Singapore, this is one of the best you could ever own. HomeProud's Silicone Spatula is multi-purpose, mostly used for mixing or flipping pancakes and eggs.
Due to its heat-resistant silicone construction, this spatula can scrape leftovers on a non-stick pan without scratching its surface. Besides, we like the way the neon head adds flair to the kitchen — it certainly makes it hard to misplace this spatula!
Essential Information
Heat-resistance up to 230°C
Made of silicone
Ultra-lightweight
3. Probus Lichfield Black Nylon Plastic Spatula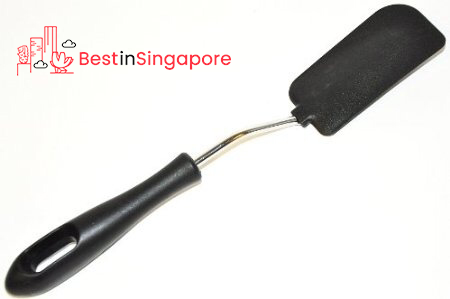 Price: $17.70
The Probus Lichfield Black Nylon Plastic Spatula is heavy-duty despite the materials its made of. We found it very useful for scraping, cooking, and serving — and thought it worked great on non-stick cookware. If you are looking for a heavy duty spatula for cooking, this is one of your best options.
Essential Information
Made of nylon and plastic
Dish-washer safe
Ideal for non-stick pans
4. Le Creuset Venus Large Spatula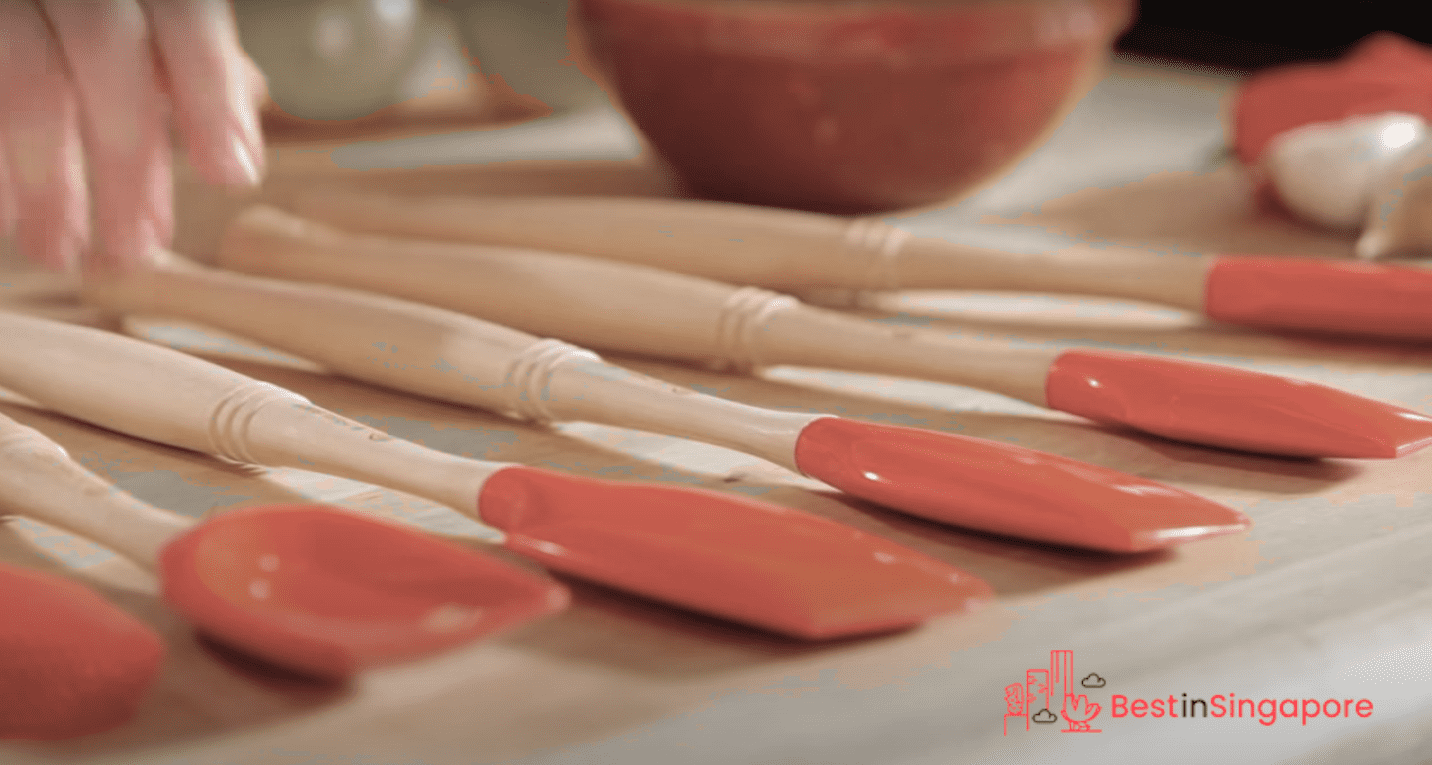 Kitchen duties are made easy with the Le Creuset Venus spatula. With its size, it can scoop and serve heaping amounts of food hassle-free.
The silicone head can scrape any surface without scratching it too. Use it for blending and frying to see its magic properly. This silicone spatula for cooking is easily one of the best investments you can get as part of your kitchen cookware arsenal.
Essential Information
SGD 57
Made of silicone
Wooden handle
Dishwasher-safe
*You can buy the Le Creuset Venus Large Spatula at Le Creuset's store in Isetan Scotts at 350 Orchard Road, Shaw House, Singapore.
5. Fisherbrand Stainless-Steel Spatula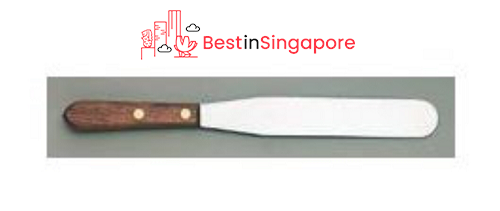 Price: $22.00
Fisherbrand has stainless-steel spatulas in different sizes. That means customers can select the best cookware for their kitchen.
The Fisherbrand spatula's blade is wide, designed to cook with delicious precision. Furthermore, Fisherbrand's spatula is non-corrosive — the kind of spatula you want if you want something that lasts.
Essential Information
Stainless-steel blade with bright finish
Non-corrosive
Heat-resistant
6.  Chopula – Chopping Sit-up Spatula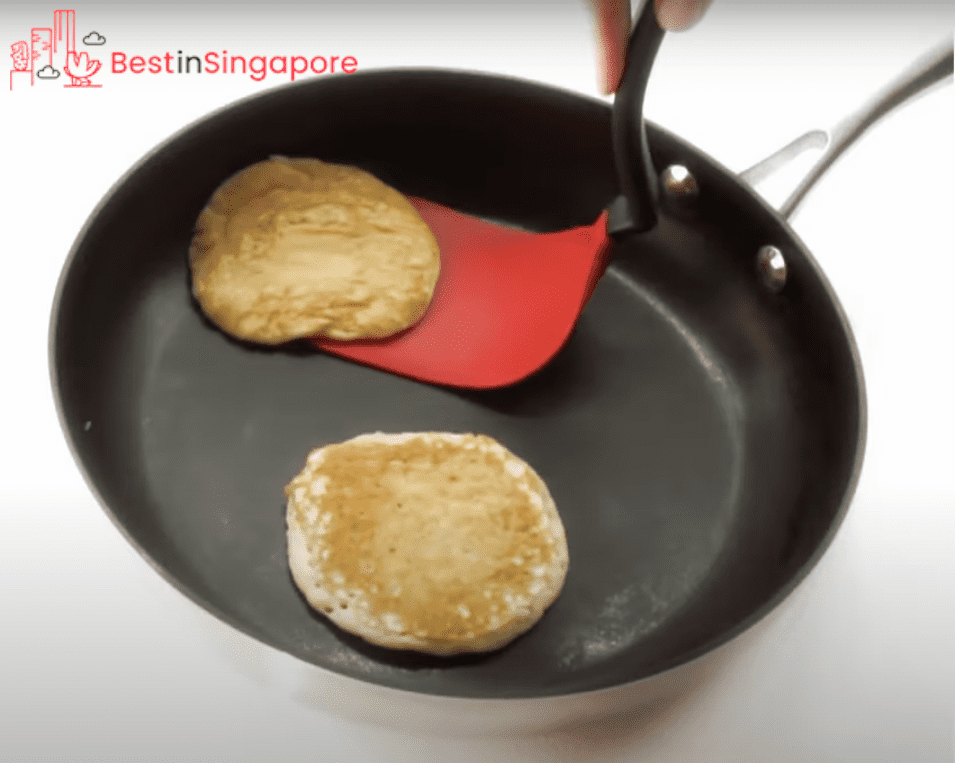 Price: $17.90
Although it's not the cheapest spatula there is, Chopula Chopping Sit-up Spatula makes up for it through its extraordinary qualities, which you won't be seeing on any other spatula just yet.
It's thin, flexible, and sturdy enough to help you chop soft ingredients and separate sticky ones. To add on to it, its design helps you let the spatula stay upright if you're ever putting it on your countertop.
Along with its quirky colors, you'll definitely never get tired of using Chopula's Chopping Sit-Up Spatula as its definitely something that would brighten up your kitchen, as well as last you a lifetime. It's a great multi-use and handy cooking spatula in Singapore for home cooks.
Essential Information
Wide variety of colors
Thin and flexible
Helps mince meat
And with that, we have our list of the best spatulas in Singapore!
Do you have your eye on any of the spatulas we've just listed? Let us know which one it is and why you think you want it for your kitchen.
Don't be afraid to give our other kitchenware roundups a try either. For example, if you want to try a new, healthier way of frying food, check out our list of the best air fryers in Singapore.
Alternatively, you may want to look at our list of the best induction cooktops in Singapore for a cleaner hob. Whatever the case, we wish you only great meals to come!