The Complete List of the Best Singapore Influencers
As more and more customers turn to social media to give them information on what to buy and where to go, social media influencers have become more important marketing partners. That's why many business owners now find it useful to know the best Singapore influencers.
Through the feedback and promotions of influencers, businesses get a boost when building their brands or promoting their offerings. You just need to find the right influencer: someone who shares your brand's values and vision.
To help you search for the best Singapore influencer for your marketing campaign, we've listed the most famous social media influencers in Singapore. We've even arranged them by industry, to make things easier!
Take a look at our list below to see which of them you'd like to work with.
Best Singapore Influencers in the Fashion Industry
If you're in the fashion industry, there are a number of influencers you may want to tap. You'll have to look for one whose own sense of style matches your brand's, of course, but these are the biggest ones right now with genuine reviews and dedicated followers.
1.   Yoyo Cao
Number of Followers: 399k followers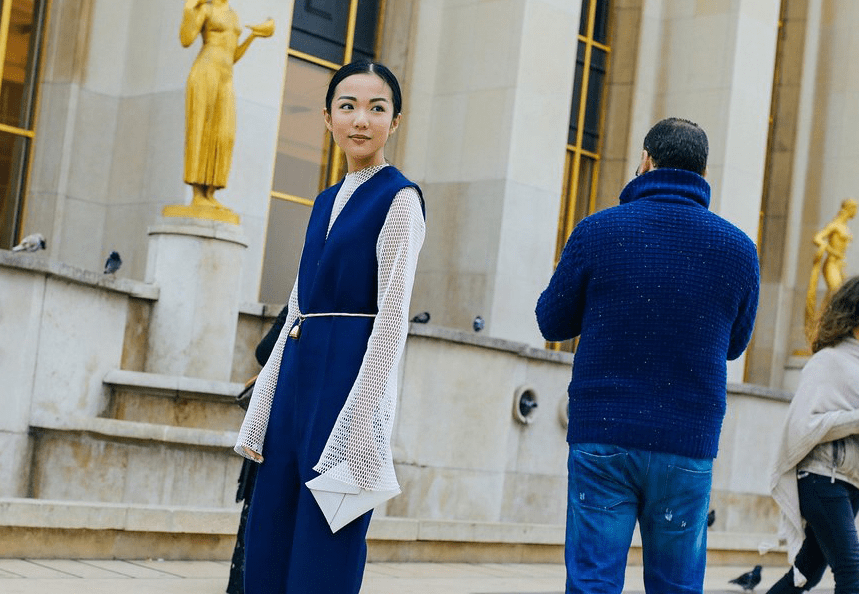 Yoyo Cao, also known as yoyokulala, is one of the most highly acclaimed social media personalities in the fashion industry, internationally recognised for her unique and vivid style choices.
No matter where she goes and regardless of how bold her style choices are, she's a trendsetter, and each of her tailored looks has become an iconic signature.
Her followers have always been in awe of  how she effortlessly mixes the current trends with the so-called borrowed-from-the-boys style. She focuses on fashion that makes women feel powerful and confident with elegance and sophistication.
The individuality and independence she has shown in her wardrobe choices has influenced many women to opt for a minimalistic, smart, and chic style.
High -fashion labels have also been attracted to her endless natural creativity. She has worked with Chaumet, Bulgari, Mont Blanc, Tiffany & Co., The Hourglass, SK-II, DFS Galleria, Coach, Roger Vivier, Repetto, Tommy Hilfiger, Tod's, Revolve and Net-a-Porter.
All of these experiences and achievements have led her to establish her own clothing label, Exhibit. For over a decade, she has launched dynamic seasonal collections, marking her unique interpretation of modern Asian style in the industry.
2.   Andrea Chong
Number of Followers: 307k followers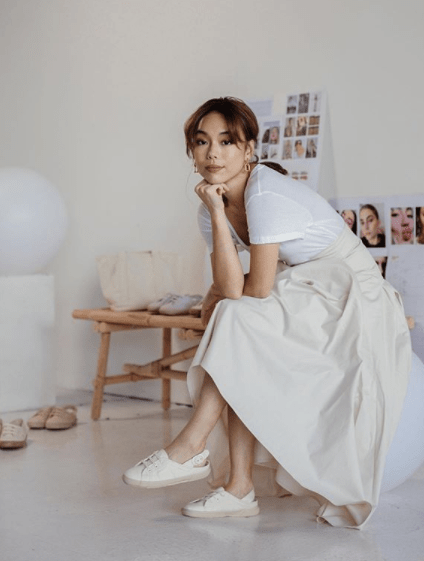 Andrea Chong is a professional blogger and influencer who has won a Fashion Icon of the Year Award because of her trendy styling tips. Her insights on the latest fashion trends and sensible recommendations have helped thousands of fashionistas achieve classic and timeless looks.
Aside from being a fashion blogger, she has also become a successful entrepreneur through collaborations with the famous footwear label Superga. She launched her own sneakers collection featuring ballerina sneakers in aesthetic pastel hues.
She gains more and more followers across multiple platforms every year. She's even been able to start her digital advertising agency, DC Creative — this is where she shares her fashion reviews, lifestyle tips, and more!
3.   Willabelle Ong
Number of Followers: 203k followers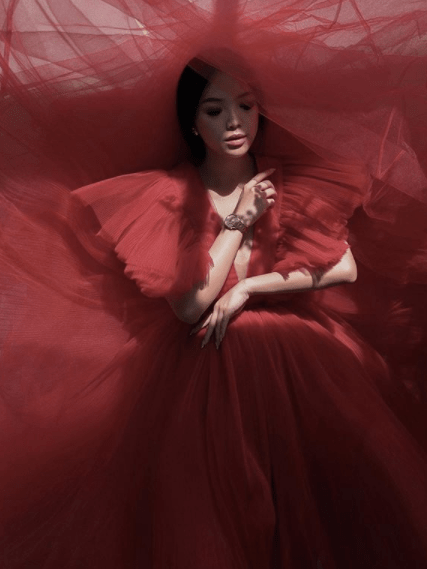 | | |
| --- | --- |
| BEST FOR  | Luxurious fashion photography |
| MOST ACTIVE ON | Instagram, Facebook |
| SOCIAL MEDIA ACCOUNTS | Twitter, Facebook , Instagram |
| WEBSITE | https://www.paledivision.com/ |
| NOTABLE PARTNERSHIPS | Louis Vuitton, Chanel, Dior, YSL, Tiffany & Co., Vacheron Constantin, Chaumet, and La Mer, as well as numerous tourism boards. |
With her interesting and high-quality fashion content, Willabelle Ong has become a widely recognised personality in the fashion industry. High-end brands and international celebrities are captivated by her artistic and luxurious photography.
She has been acknowledged in international publications such as The New York Times, Harper's Bazaar, NYLON, Teen Vogue, MTV Style, Cleo, Fashion TV, Billionaire, and so on. Hollywood actress Vanessa Hudgens has also become a part of her audience.
She's also known for being the first Singaporean to receive an award as an outstanding social media influencer during the Asian Couture Federation Awards Gala.
To make her content more accessible, she's even published her website, Pale Division, where you can see her opulent photography and stories.
4.   Velda Tan
Number of Followers: 159k followers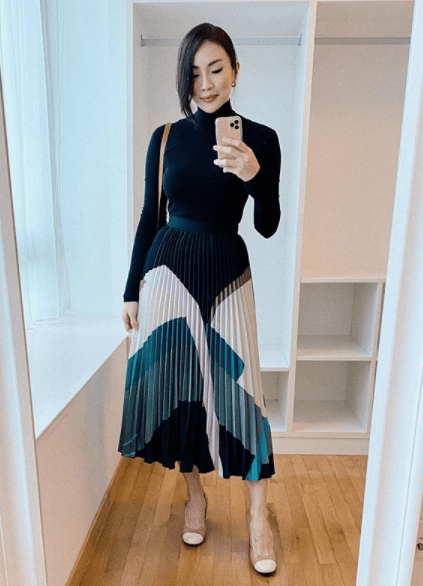 Velda Tan is one of the few fashion icons in Singapore who create and promote luxe yet affordable clothing styles. Because of her simple and classic looks, many of her followers look up to her fashion choices.
She has contributed fresh and innovative pieces on the e-commerce fashion industry through her various clothing labels supporting female empowerment.
Her first clothing brand, Collate The Label, focuses on semi-casual/formal suits, showcasing refined modern sensibility for women.
Another label that she founded is Our Second Nature, which offers comfortable and everyday wear. She then co-founded Galboss Asia, a creative platform that aims to build a supportive network for all women in Asia.
5.   Rachel Lim
Number of Followers: 110k followers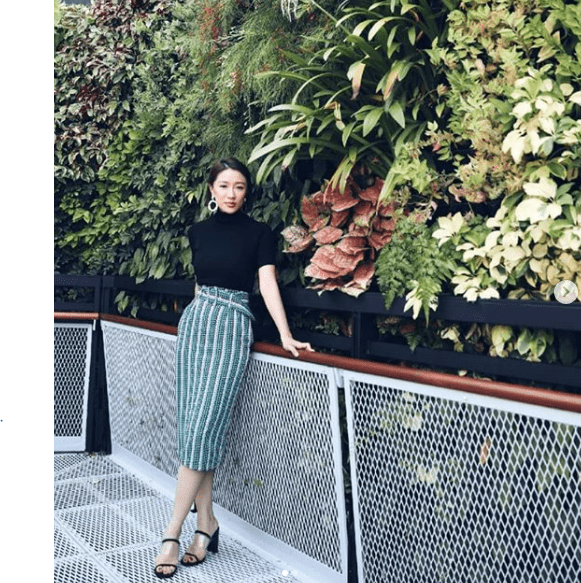 Having co-founded her own clothing label at the age of 19, Rachel Lim has gained a lot of loyal followers because of her successful fashion enterprise, Love, Bonito. The brand is known for redefining online fashion retail in Singapore.
Instead of following standard industry clothing sizing, her brand focuses more on designs and styles that fit the body shape of every woman.
She has had a strong impact on many women, influencing them to dress well and dress right. With her signature look that combines elegance with vibrant and statement jewellery, her followers are able to relate and connect with her sense of style.
Throughout the years, Love, Bonito has become a pioneering fashion brand in Asia, reaching a global audience from Singapore to Malaysia, Indonesia, Cambodia and Australia.
Moreover, she was honoured by Forbes as one of the top personalities under Asia's 30under30.
Best Singapore Influencers in the Food Industry
While you can still give out flyers to send people to your eatery, there's a better way of promoting your restaurant now. Just remember: in this digital age, everyone is now doing their restaurant/cafe/bar hunting online.
Now, it's common for people to look for trusted reviews from food bloggers to tell them where to go next. That's why it can be helpful to partner with an influencer in the food industry if you have a business selling edibles of any kind.
1.   Ladyironchef (Brad Lau)
Number of Followers: 597k followers
| | |
| --- | --- |
| BEST FOR  | Best for Creative and strategic advertising services, Food blogging with targeted audience of both local and international followers with ages between 18 and 45 years old |
| MOST ACTIVE ON | Instagram , Website , Facebook |
| SOCIAL MEDIA ACCOUNTS | Facebook, Instagram, Twitter, Pinterest |
| WEBSITE | https://www.ladyironchef.com/ |
| NOTABLE PARTNERSHIPS | Changi Airport, Maxim's Group, BMW, Disney Studios Singapore, Safra, Singapore Sports Council, Singtel, Cadbury Dairy Milk, Panasonic Singapore, The Westin Singapore, Resorts World Sentosa, Millenia Walk, Quayside Isle, and Nestle. |
Have you ever noticed how most restaurants in Singapore go out of their way to mention that they've been featured in the Ladyironchef blog?
It's because Ladyironchef is one of the leading food and travel websites in Singapore, widely known for honest reviews of food and dining places.
Ladyironchef is created by Brad Lau, who shares his personal and raw experiences on every dining place that he has visited. His articles have become a great source of information for most travellers, and they'll agree that he's truly one of the best Singapore influencers.
He also established his own independent and stand-alone company where he partnered with many successful brands and participated in tactical campaigns. They endorse products and promotions that they truly believe in and that are beneficial for everyone.
His company offers unique campaigns that are tailored to deliver effective advertising and branding messages. Their strategies include advertorials, banner ads, and social media sharing.
They've also been featured in various media publications such as ZaoBao newspaper, Agence france-presse, Cuisine & Wine Asia, August Man, and Harper's Bazaar Singapore.
2.   IEatIShootIPost (Dr. Leslie Tay)
Number of Followers: 137k followers
| | |
| --- | --- |
| BEST FOR  | Best for Creates and prices receipts videos, Published cookbooks |
| MOST ACTIVE ON | YouTube, Facebook, Instagram |
| SOCIAL MEDIA ACCOUNTS | Twitter, YouTube, Facebook, Instagram |
| WEBSITE | http://ieatishootipost.sg/ |
| NOTABLE PARTNERSHIPS | Canon, Tefal, LG, Swisse, Dilmah, Standard Chartered and 3M. |
What makes IEatIShootIPost different from other blogs is that the content includes detailed information about every featured meal. Dr. Leslie Tay, the main author, talks about the origins, ingredients, recipes, art, and even history of food.
HIs team consists of culinary explorers who want the audience to discover the story behind the food, how they must eat it, and how to cook it as well!
That's why his award-winning blog has even been mentioned at international conferences — he reaches a global audience.
For the past decade, he's been in search of the best hawker food and sharing mouth-watering food photography and compelling stories of food exploration.
He even held his own exhibition where he showcased his street food photography. Some of his articles have also been published in photography magazines.
Aside from being a food blogger and photographer, he's also a trusted food consultant for countless restaurants and responsible for helping with restaurant makeovers.
As you may expect from one of the best Singapore influencers, he's also appeared on numerous publications and TV programs, and even co-hosted a series about exploring the deliciousness of Singapore food.
3.   Daniel Ang
Number of Followers: 241k followers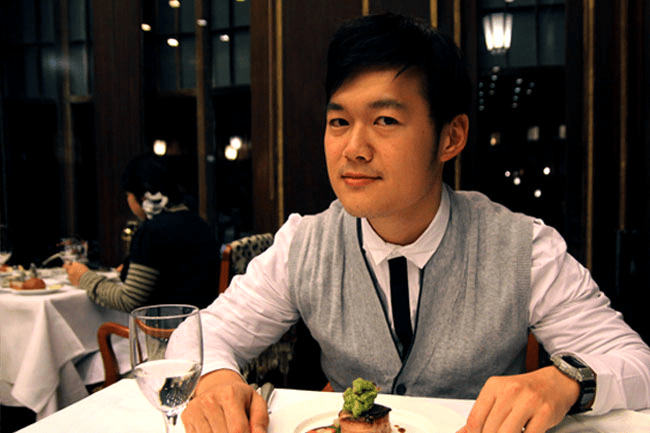 | | |
| --- | --- |
| BEST FOR  | Highlighting the people behind the success of every food establishment |
| MOST ACTIVE ON | Facebook, Instagram, Twitter, Youtube |
| SOCIAL MEDIA ACCOUNTS | Facebook, Instagram, Pinterest, Twitter, Youtube |
| WEBSITE | https://danielfooddiary.com/ |
| NOTABLE PARTNERSHIPS | Daniel's Food Diary radio programme, Youth Quest travelogue, and food segment,  The Supper Places |
DanielFoodDiary blog is managed by Daniel Ang, a professional corporate trainer and lecturer teaching Mass Communications and Social Media at numerous institutions. With his background and experience, he has managed to produce quality content about food and dining places.
In his blog, he introduces some of the best local cuisine, gourmet food, international restaurants, and more, helping people on the island have an unforgettable dining experience!
He personally interviews the owners of dining establishments and shares whatever he learns with his audience, letting people know more about the process of making recipes, and most importantly, the message of each restaurant.
He believes that food is never really just about the food: it's about the people. And this shows in every bit of content that he has published — he always mentions the thoughtfulness of the owners and staff.
Due to his passion for releasing genuine content, he was even able to present a radio food programme for more than a decade.
4.   Seth Lui
Number of Followers: 116k followers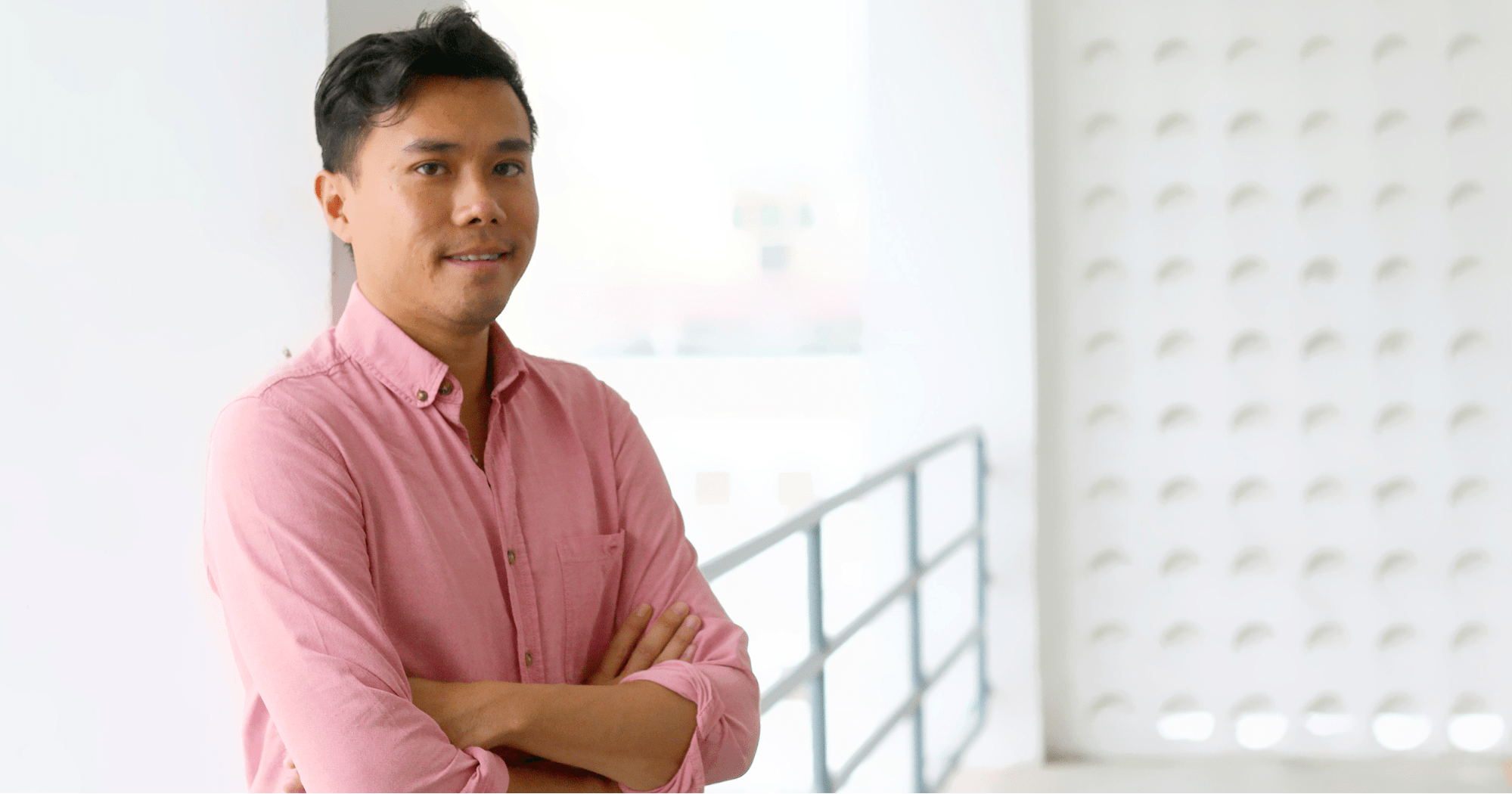 Seth Lui is claimed to be the most-read online food publication on the island, serving balanced reviews and covering varied types of food-related content, ranging from articles on hawker food to reviews of fine-dining restaurants.
Together with his editorial team, videographer, and development staff, Seth Lui publishes thousands of articles for people who are seeking the best food experience in Singapore… and overseas as well.
If you're looking for something in particular, you can instantly find it on their site as you can filter the content by choosing a certain price range, rating, cuisine type, and even location. You can also input your own set of keywords for more accurate results.
These content and services are the reasons why many followers have stayed with them for a long time and have always trusted their reviews.
5.   Singapore Foodie
Number of Followers: 80.7k followers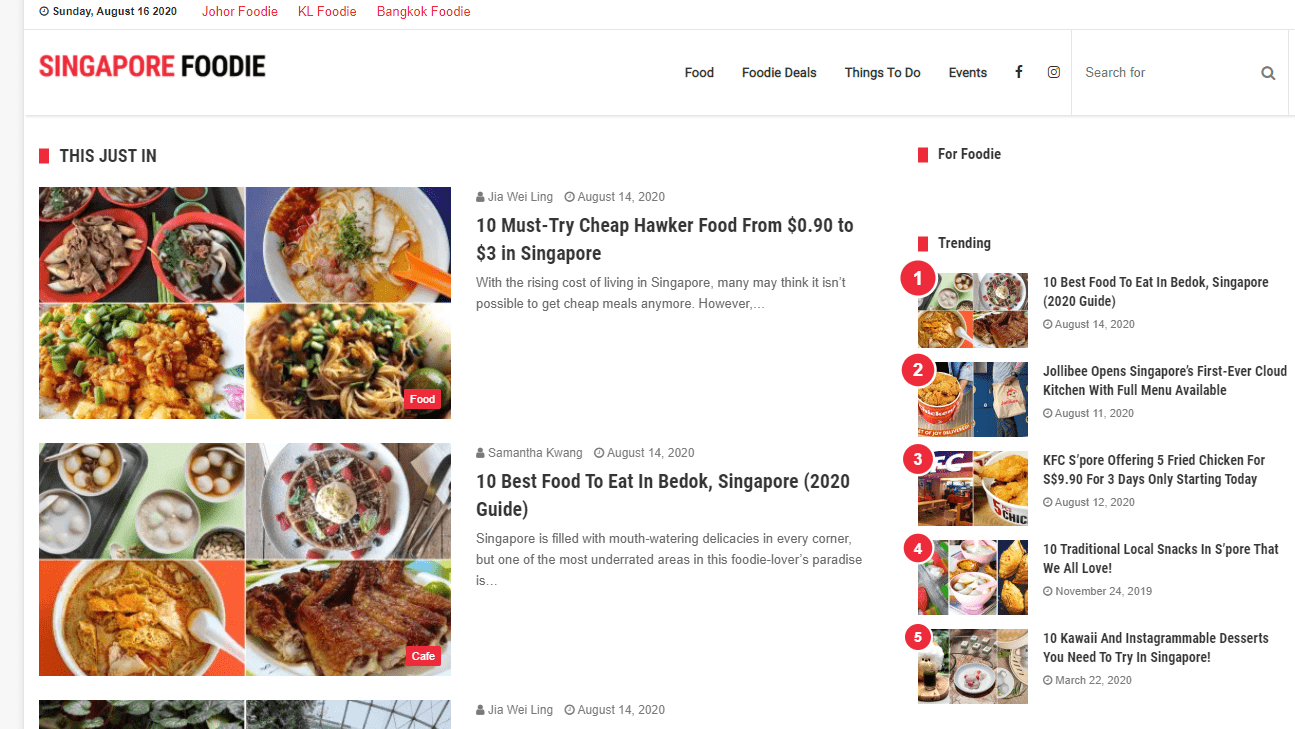 When it comes to the local food scene, Singapore Foodie is a must-follow blog. They feature local street food, fancy restaurant reviews, as well as the social food events in the city!
This blog is owned by Good Foodie Media, which is a big media company known for creating high-quality videos, advertorials, and engaging social media posts.
Their content focuses more on exploring the top dining places in Singapore that offer affordable deals. This is why many locals always keep themselves updated on their published content and for some, it has become a go-to website whenever they're in search of a great eatery.
From the photography up to the stories they tell, they make sure that that audience will be able to relate and connect with their content and have an enjoyable dining experience.
Best Singapore Influencers in the Travel Industry
When searching for the top destinations to travel during holidays or any season, it has become a habit for many people to go directly to Youtube or Instagram and see travel content made by famous social media influencers. This gives them a preview of the experience that awaits them!
Therefore, the personal travel logs of bloggers and influencers are quite helpful for travellers. Having famous influencers promote your brand if you're in the travel industry — an airline, a chauffeured transport service, a resort, a hotel, etc.
1.   Xin Lin Khaw
Number of Followers: 127k followers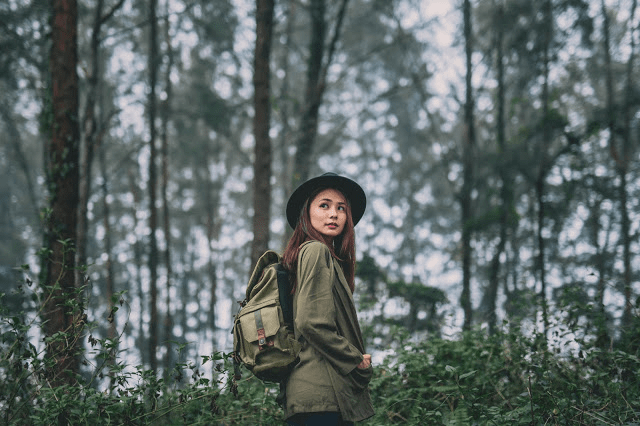 Xin Lin Khaw is a blogger and social media content creator who has been sharing her travel reviews with pro-level photography. On every published post in her blog, she talks about her views about the lodge/hotel accommodations, sightseeing, dining experience, and more!
Her followers have been with her for over a decade, and this is because Xin Lin is detailed and honest when sharing her story.  She even explains the do's and don'ts for every place she visits, as well as sharing food recommendations and hidden gems on the island.
She captures mouthwatering food photography, scenic views, and even the beauty of the vintage or bright streets on the city. This content attracts the viewers and convinces them to visit the location.
This is why she was also able to capture the interests of many brands like Fiji Airways, Terrain Ware, Expedia Singapore, Betadine, Nivea, Nuxe, Phyto, and many more. Aside from travelling, she also posts content about beauty and skincare products.
2.   Rosalyn Lee
Number of Followers: 109k followers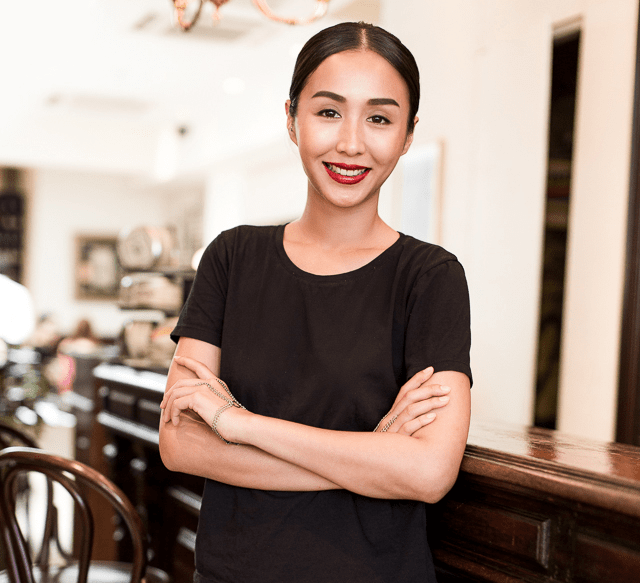 | | |
| --- | --- |
| BEST FOR  | Unique locations, Adventurous vlogs |
| MOST ACTIVE ON | Instagram, YouTube |
| SOCIAL MEDIA ACCOUNTS | Instagram, Facebook, YouTube |
| NOTABLE PARTNERSHIPS | Maybelline, Silkpro, Mercedes Benz, American Express, Swiss Luxury Watchmaker |
Rosalyn Lee is primarily an actress, host, and radio presenter. Then she decided to change her profession, start a new career path, and established an online travel show on Youtube.
Her show has already shown 3 seasons. In them, she shows her travels to unconventional destinations.
She's the type of traveller who likes to visit unique locations that are rarely featured on travel shows. This includes countries such as Peru, Turkey, Cuba, and the North Pole.
With her travel logs that show historic buildings, unique traditions, and exotic foods, she has won numerous awards, including the Best Female Digital Influencer.
Due to her versatility and sophistication, she was given a chance to work with countless campaigns and collaborations. She even became a brand ambassador of TAG Heuer.
3.   Yina Goh
Number of Followers: 64.7k followers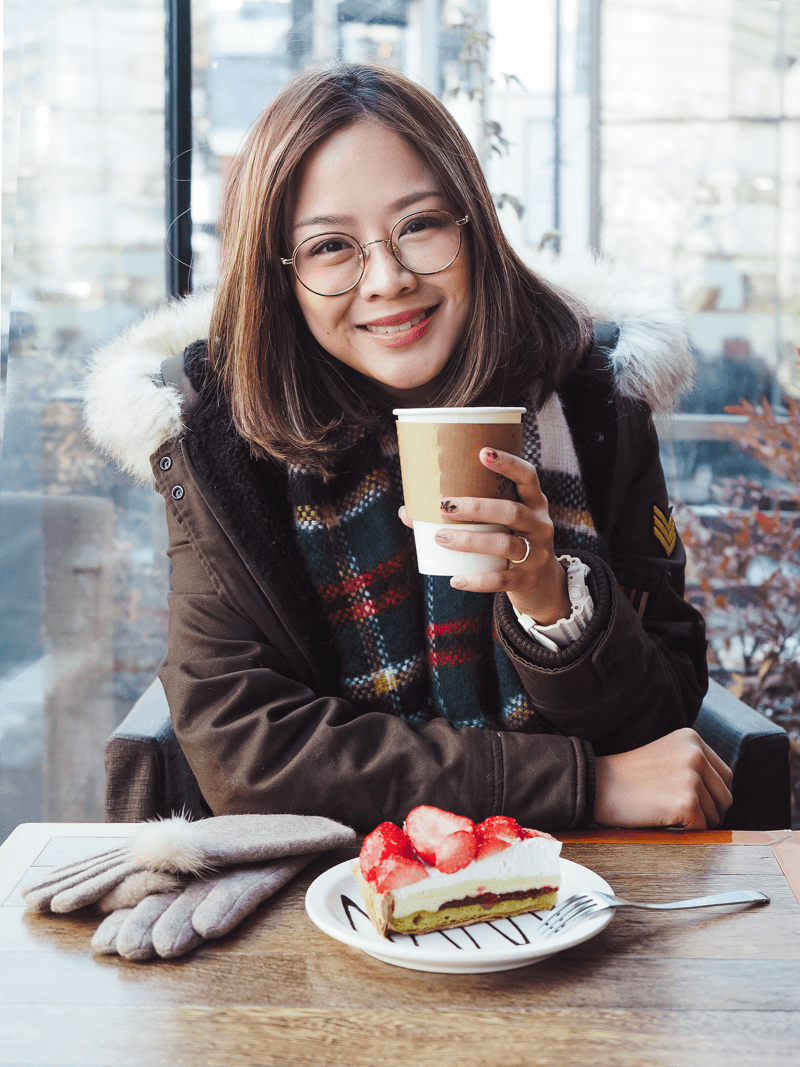 Yina Goh is a former graphic artist turned blogger where she posts various types of content, ranging from travel, lifestyle to food and beauty.
Through the years, more and more readers have begun subscribing to her blog, which has grown into one of the most well-known blogs in the Singaporean community.
She has travelled to both Asian and European countries, including Japan, Taiwan, Hong Kong, Seoul, and London. From day one up until the last day of her trip, she shares everything she has seen, tasted, and learned.
She even mentions the people she encountered during her trip as well as the staff who accommodated her. Since she's well-versed in art and photography, her content is filled with aesthetic travel stills and captivating food photography.
With her fun-filled, relevant, and informative blog posts, she has had the opportunity to work with several brands/clients like American Tourister, Universal Studios Singapore, Sofitel Bangkok, Grand Hyatt Singapore, Star Cruises, Olympus Camera, and more.
4.   Ivan Kuek
Number of Followers: 40.4k followers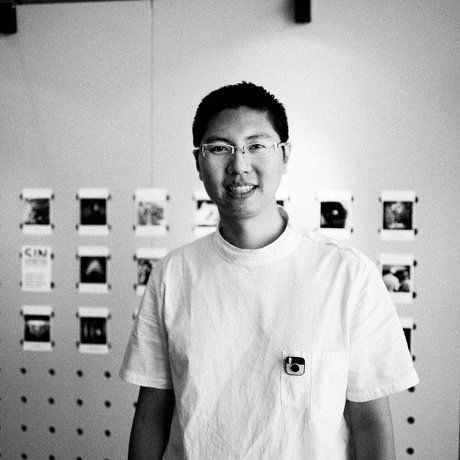 | | |
| --- | --- |
| BEST FOR  | Architectural photography, Historic buildings |
| MOST ACTIVE ON | Instagram |
| SOCIAL MEDIA ACCOUNTS | Instagram, Twitter, Facebook |
| NOTABLE PARTNERSHIPS | Singapore Tourism Board & Tottori Tourism Board, National Heritage Board, DBS Bank, Sony, Apple, HP |
Ivan Kuek is a Singaporean photographer and digital influencer who's also known to be the founder of SGIG or Singapore Instagram. SGIG is an online community for Instagrammers who like to share the joy of taking artistic photos and exchanging photography ideas.
Most of his photography shows the architectural structures of buildings along with a scenic view. And each post comes with a story.
His content gives deep insights about the locations that locals usually pass nonchalantly.
Being highly regarded in the fields of photography, travel and social media, he has worked with major companies such as Sony, Apple, CapitaLand, National Arts Council, National Gallery Singapore, and more.
5.   Daniel and Gina
Number of Followers: 5,600 followers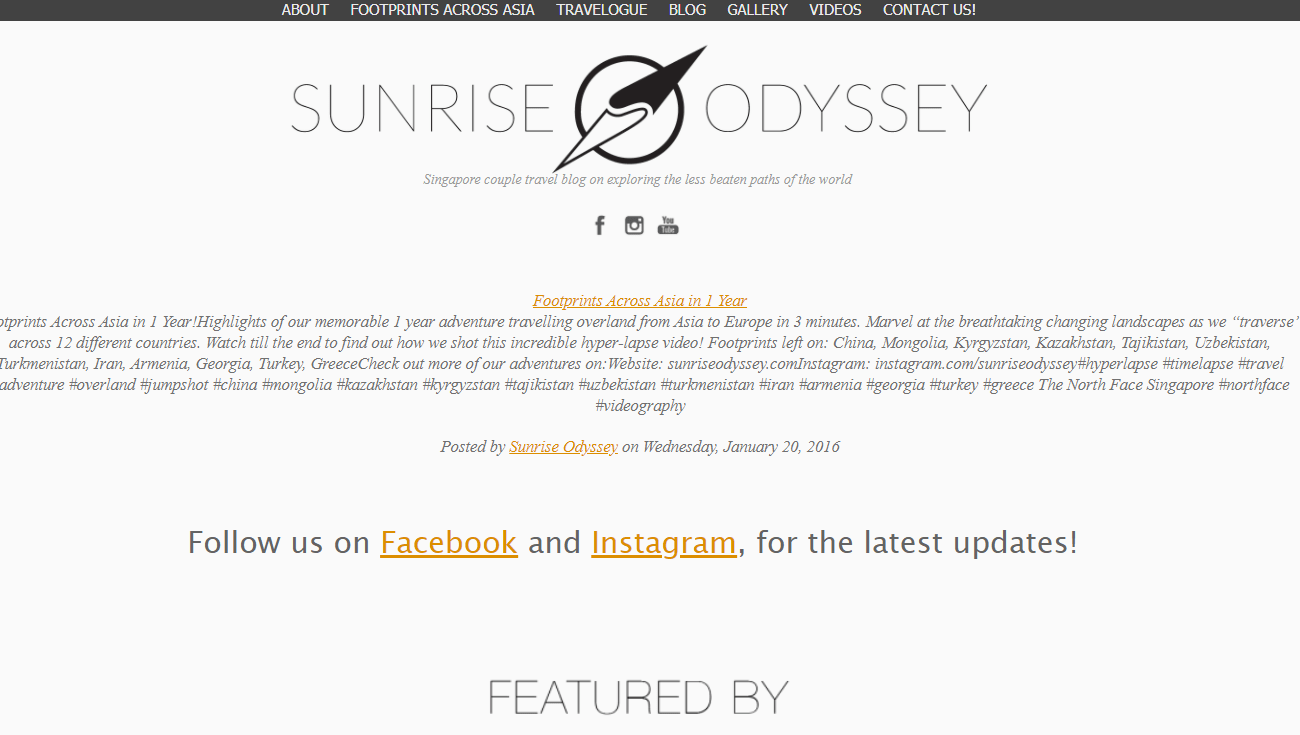 Daniel and Gina are always eager to discover the beauty of the world through travel. They started their travel blog to share their stories and experiences with family and friends.
However, their engaging content was also able to inspire many readers to live their life to the fullest and visit all the places that they've dreamed of.
As they continue to establish their blog online, they've become an all-in-one travel resource platform – for they don't only share their experience, but also give useful travel advice and tips.
They even did a 1-year overland adventure, travelling from Asia to Europe and showed the highlights of their trip with content called "Footprints Across Asia". Their travel logs consist of an incredible journey where they take photos/videos of beautiful landscapes, amazing culture, and interesting local food.
They've immersed themselves in every culture that they came across. They also proved that everyone, even those with a tight travel budget, can explore the whole world.
Best Singapore Influencers in the Beauty Industry
Instead of trying out different shades of lipstick or foundation on a store, beauty enthusiasts are now doing their research online — which includes watching the makeup/skincare routines of famous vloggers or social media influencers.
Beauty influencers share their reviews for every product and tell viewers which is suitable for their skin tone and which isn't. They also demonstrate how to use products with visuals, which many consumers naturally appreciate.
That's why it's no surprise that influencers in the beauty industry are some of the most popular. Try the ones below if you want to boost awareness of your brand and products.
1.   Lindy Tsang
Number of Followers: 722k followers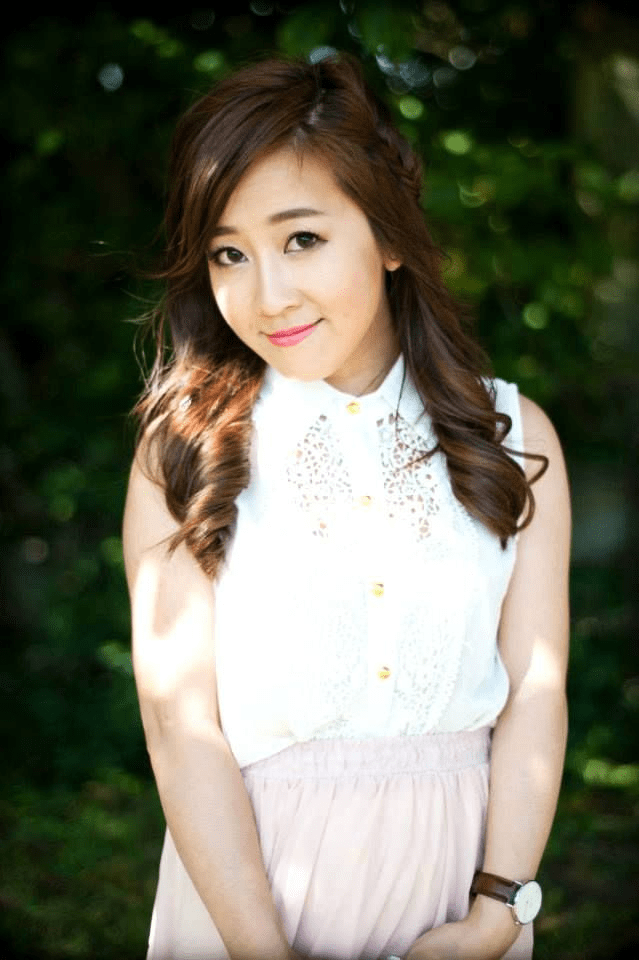 Lindy Tsang is one of the most-followed digital content creators: her beauty videos have already surpassed more than 490 million views on YouTube. For several years, she has continuously filled her channel and feed with helpful reviews and tips… and as you can see, it's paid off.
She also makes easy-to-follow tutorials, where she teaches viewers different makeup styles and techniques, suitable for any occasion.
Skincare routines and hairstyle tutorials are also part of her video content. The millions of subscribers she has gained have given her the chance to be a presenter of major cosmetic/skincare brands.
2.   Soh Pei Shi
Number of Followers: 346k followers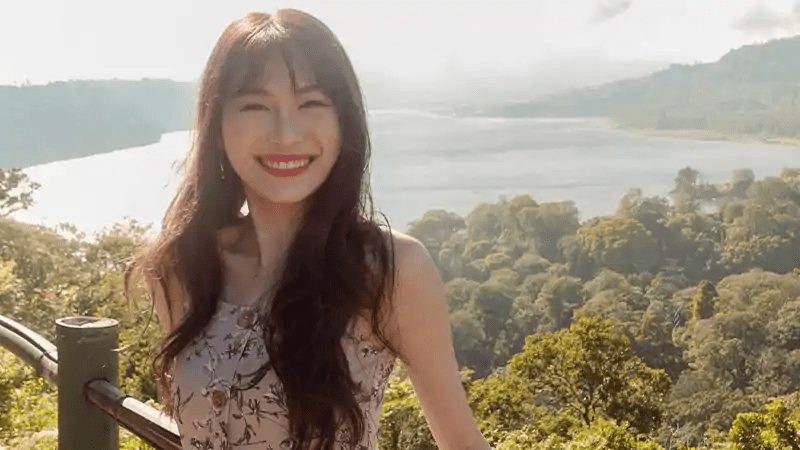 | | |
| --- | --- |
| BEST FOR  | Hairstyling tips |
| MOST ACTIVE ON | YouTube, Instagram |
| SOCIAL MEDIA ACCOUNTS | YouTube, Instagram |
| NOTABLE PARTNERSHIPS | Disney, Love, Bonito and Benefit Cosmetics, Cleo Hair and Make, Innovative Dermatological Solutions (IDS), KFC, Sunsilk, and Olympus. |
Aside from being a blogger, Soh Pei Shi is also a YouTube content creator who publishes beauty and travel content. Her most viewed video on her channel is about hairstyling tips: it has gained more than half a million views!
She also shares various makeup tutorials that have led her to be sponsored by prominent brands like Innovative Dermatological Solutions (IDS). She has also worked with Cleo Hair, Sunsilk, Olympus, and more.
She was even invited to international Laneige events where she also shares her experience through a travel vlog.
3.   QiuTing
Number of Followers: 288k followers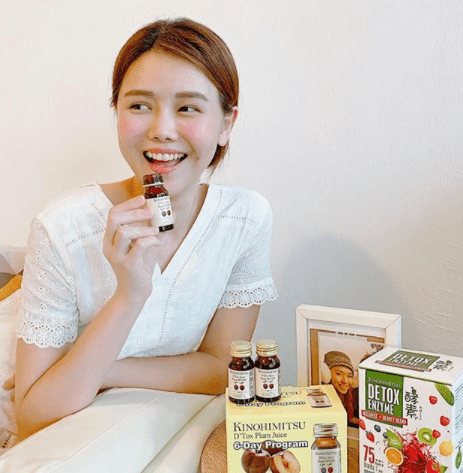 | | |
| --- | --- |
| BEST FOR  | Smart saving tips on buying cosmetic/skincare brands, Styling tips |
| MOST ACTIVE ON | Instagram |
| SOCIAL MEDIA ACCOUNTS | Instagram |
| WEBSITE | http://bongqiuqiu.blogspot.com/ |
| NOTABLE PARTNERSHIPS | Lenovo, Pizza Hut, Samsung, Kiehl's, Pittoresco, Vani-T and Tung Lok |
Qiu Ting is a blogger and influencer as well as the host of a segment on Clicknetwork's YouTube channel called "Budget Barbie". This segment focuses on sharing on how you can achieve your ideal makeup and look without going over the budget.
Her sense of style and smart tips are the reasons her audience loves her content. Now, she has her own YouTube channel and produces even more beauty, fashion, and lifestyle content.
Due to her endless knowledge about makeup products and styling, she has worked with cosmetic/skincare brands from South Korea and Japan.
4.   Leanne Ho
Number of Followers: 65.2k followers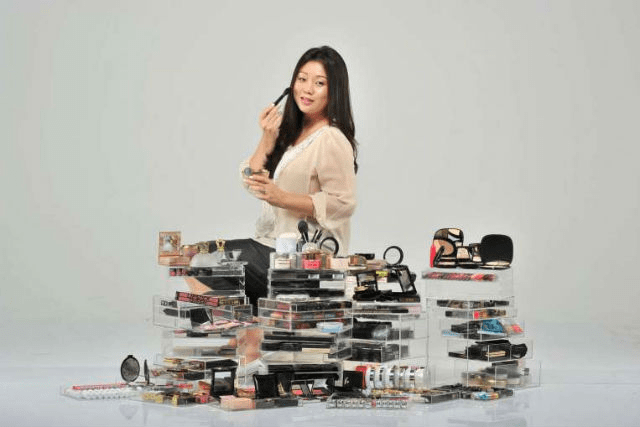 Leanne Ho is the creator of the "loveforskincare" blog, known for featuring a wide range of beauty articles like beauty routine and style picks. Harpers Bazaar has also listed her as one of the best beauty influencers in Singapore.
The magazine considers her a veteran of the local beauty scene. On her blog, you can find the latest cosmetic product launches and her honest insights on her experience with using the product.
Apart from cosmetics, she also shares reviews about skincare and fragrances.
The Best Technology Influencers in Singapore
When it comes to following and exploring the latest technology trends, users look for detailed and honest reviews. This is where technology influencers come in.
Many bloggers and social media personalities who focus on the latest technology releases create content that goes beyond the usual product reviews. Aside from determining the pros and cons, they make video content, from the unboxing up to the day-to-day experience with the product.
This kind of content lets the users see what they can expect with the gadget and what it actually looks like. That's why many large technology brands/companies have begun working with the top technology influencers.
If you'd like to do the same, here are the top technology influencers in Singapore with whom you can work!
1.   Vulcan Post
Number of Facebook Followers: 89,179 people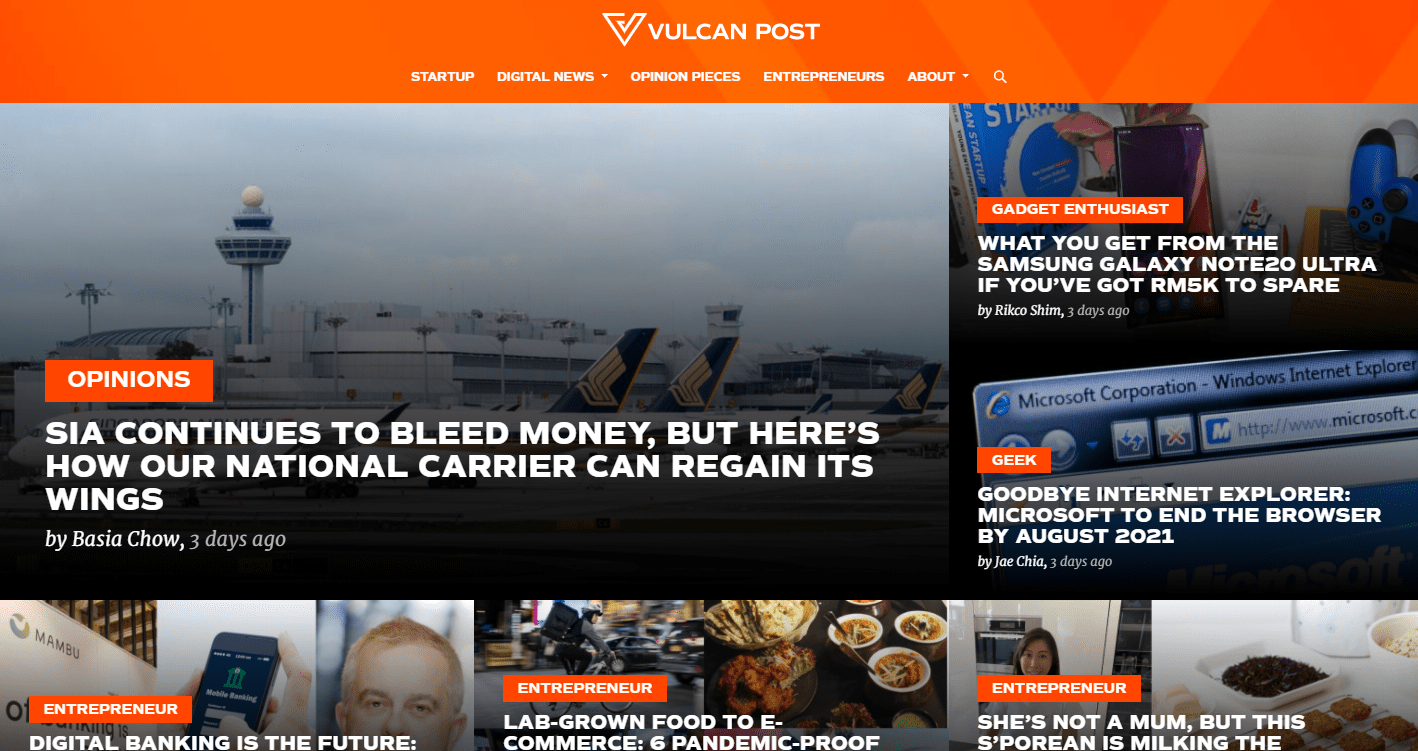 Vulcan Post is known for publishing intriguing and informative content created by their remarkable and passionate team. They post reviews about the products that they love and use themselves.
They aim to make content that'll help consumers become wiser and choose the most suitable gadget for themselves instead of following the trends.
Aside from their consumer-centric approach, they also focus on guiding entrepreneurs establishing their technology businesses.
From startups to the biggest companies in the industry, they cover inspiring stories of hardworking and passionate people who've bought innovative technology. They also share lifestyle content where they talk about online shopping tips, business practices, and more.
2.   Techgoondu
Number of Facebook Followers: 8,302 people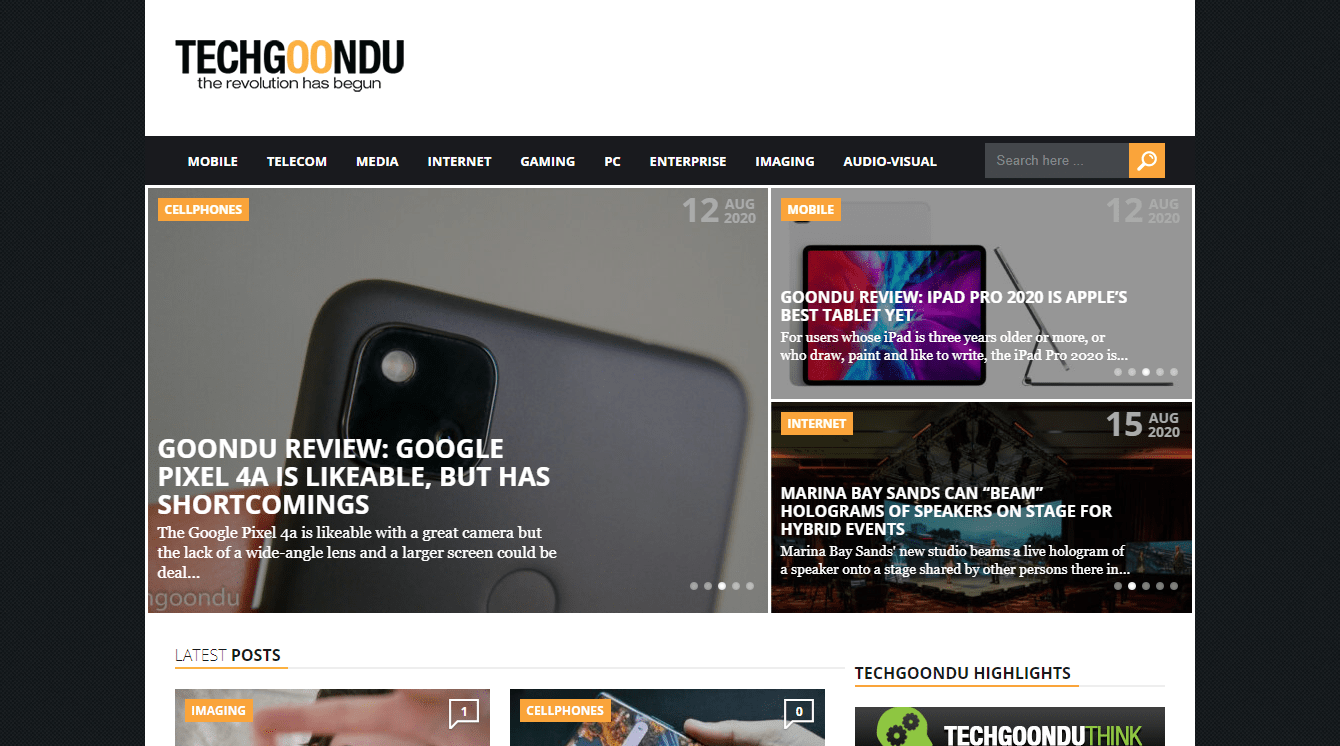 Techgoondu covers a wide range of topics including mobile, telecom, media, Internet, gaming, PC, audio-visual, enterprise, and so much more. For over a decade, their technology journalists have been sharing everything that is related to the digital world.
Whether you're a consumer looking for a new smartphone to buy or a corporate IT official searching for virtual servers, you can find comprehensive reviews on their site.
They categorise their content between product reviews, digital news, DIY tips, and interviews sections about the leading giants in the industry.
When it comes to advertising, they use leaderboards and banner promotions and conduct custom campaigns to appeal to the readers. They offer long-term contracts with a minimum of three months too.
3.   TechiLobang
Number of Facebook Followers: 2,376 people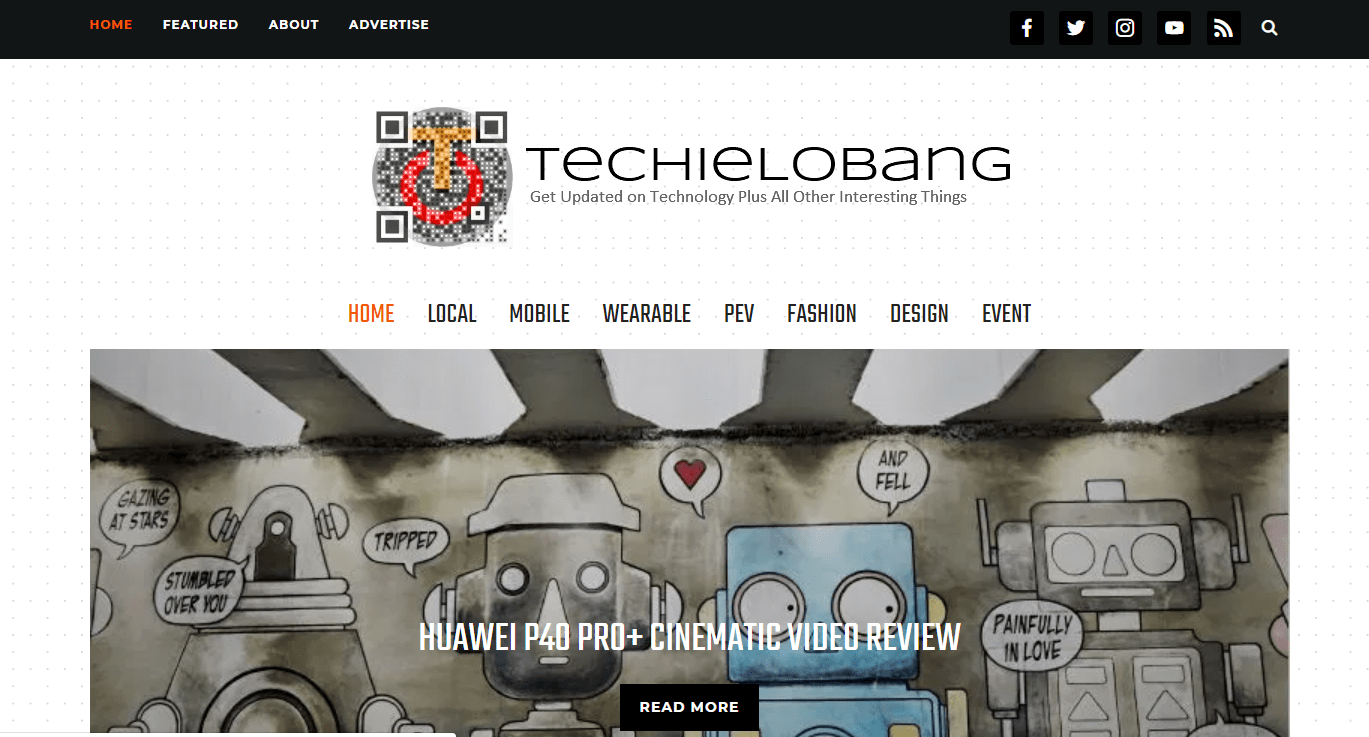 TechiLobang is managed by Joe Teh who has been providing the latest technology news from all over the world for years. Throughout the years of blogging experience, he was able to reach a wide audience and support various technology brands and products.
The blog focuses more on reviews about smartphones, wearable gadgets, PEV, technology fashion trends and upcoming media lunches. Joe Teh has also started to do product reviews on YouTube.
Joe Teh has also been invited to exclusive local and international events. He has built long-term relationships with most clients due to prompt management and great impact on the users.
4.   The Tech Revolutionist
Number of Facebook Followers: 1,768 people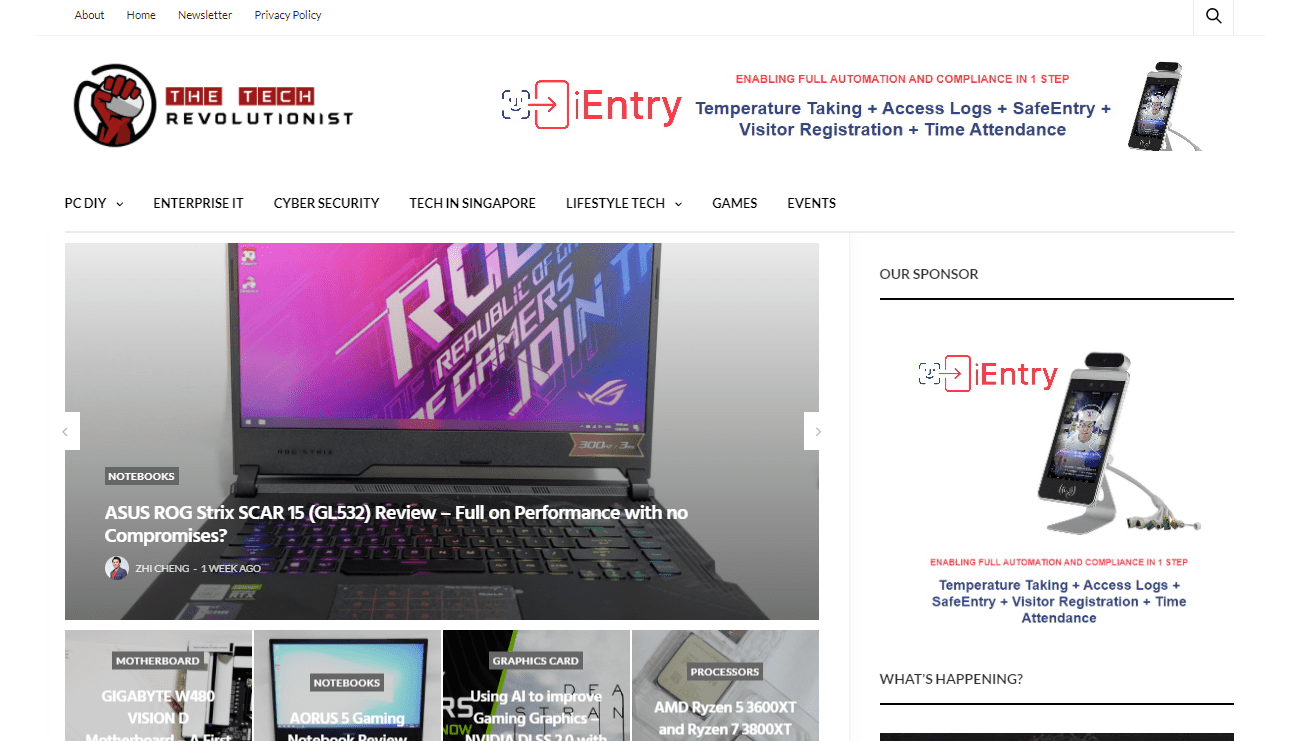 The writers behind The Tech Revolutionist blog are technology enthusiasts with a background in Computer Science and Engineering, providing quality and reliable content. They give insights into Singapore and Asia's technology scene.
At first, their blog focused on bringing the latest technology news and sharing some PC DIY posts to the readers.
As they gained more and more subscribers, they expanded into several areas in technology, ranging from lifestyle consumer to enterprise products.
They take a deeper look at how each product works and how technology affects the society. Their blog consists of IT enterprises, cybersecurity, lifestyle technology, gaming, and more.
5.   Lester Chan
Number of Facebook followers: 1,890 people
With his experience in working as an engineer in different technology companies, Lester Chan was able to publish his own blog featuring reviews about new technology and gadgets. Through his relevant and informative content, he was ranked as one of the topmost influential tech bloggers in Singapore.
He usually reviews smartphones, cameras, smart door locks, flash drives, and even desks! He's also a WordPress plugin developer, sharing his knowledge about website development.
The Best Parenting Influencers in Singapore
Parenting is a tough yet blissful journey. Especially if it's someone's first time to become a parent, there are lots of preparations to do at home and there's also a need to be emotionally ready.
That's why parents seek a community where they can get some help or tips on how they must handle the new life that lies ahead of them. In doing so, they tend to follow blogs and social media feeds that share about the same experiences they go through.
Through the relatable content of bloggers and influencers, parents are able to learn new tactics as well as discover baby products that might be useful for the long run. Here are some of the best influencers for this industry:
1.   Diah Mastura
Number of Followers: 58.5k followers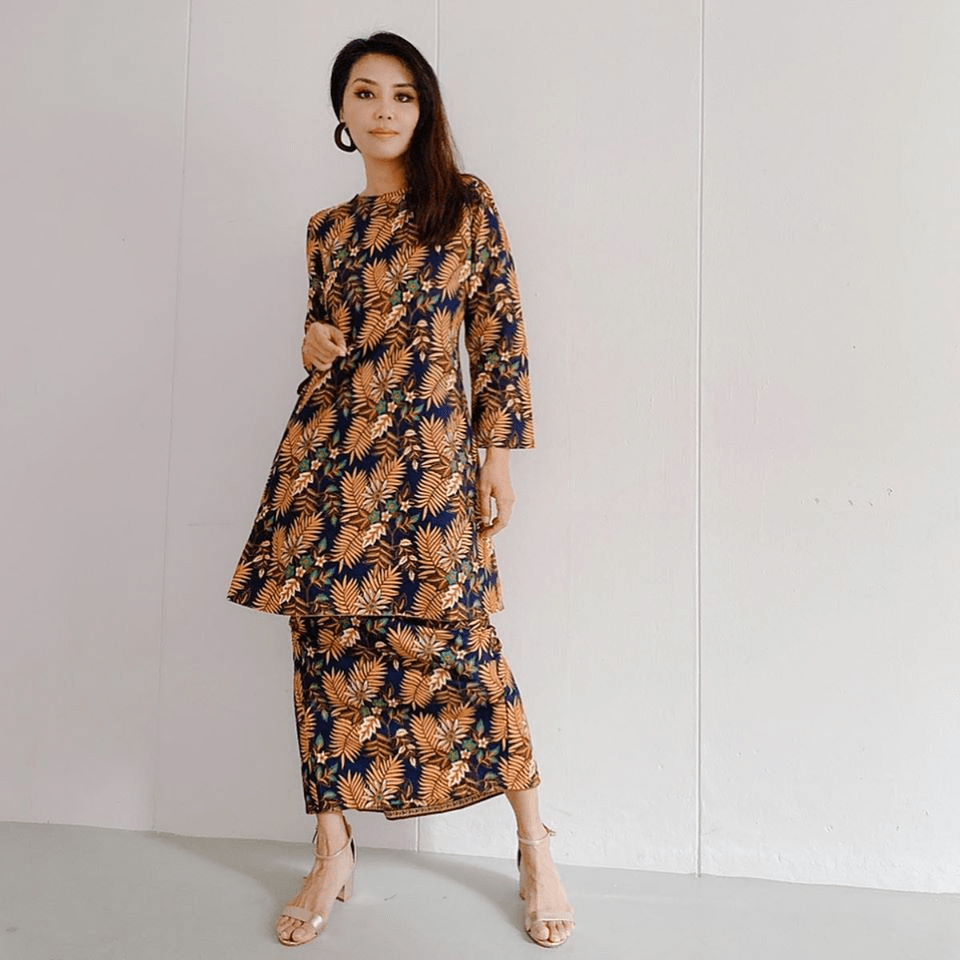 | | |
| --- | --- |
| BEST FOR  | Life stories, Lifestyle tips for mothers, Fashion tips for kids |
| MOST ACTIVE ON | Instagram |
| SOCIAL MEDIA ACCOUNTS | Instagram, Facebook |
| WEBSITE | http://etrangle.net/ |
| NOTABLE PARTNERSHIPS | Icon Interior, Shunji Matsuo, Craft Stone, iQuartz, Nippon Paint, 99 Curtains, Evorich Flooring |
Diah Mastura is the author of Etrange, one of the most-followed parenting blogs in Singapore. She's a mother of five children and yet she still manages to create lifestyle content and be active on Instagram.
She posts about the lives of her whole family, like her travel adventures with them. This way, she can share practical tips while travelling with children — including the baby essentials to bring and many more preparations.
Her platform focuses on showing the life of a stay-at-home mom as well as a work-at-home mom. Aside from being a blogger, she has also become an entrepreneur: together with her best friend and sister-in-law, they design their range of clothes and establish their own clothing label.
She also writes advertisements for mother and baby magazines.
2.   Tjin Lee
Number of Followers: 39k followers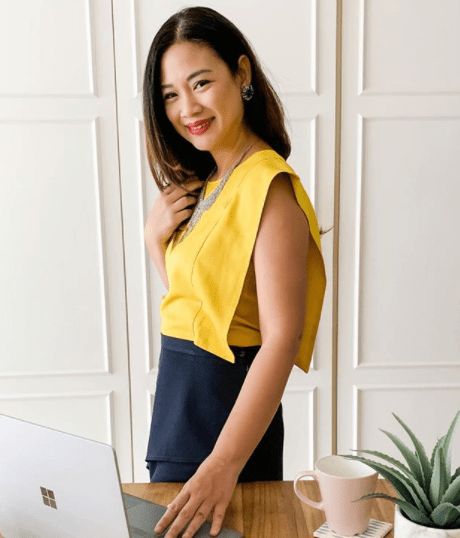 Tjin Lee is a promising entrepreneur who founded Mercury PR Group, co-founded an education movement called Life Beyond Grades, and who is now also CEO of a startup social enterprise, CRIB.
Despite having heavy responsibilities at work, she is still able to practice excellent time management and focus on being a parent to her children.
So if you're one of those parents who are struggling to balance family and work time, you'll learn a lot from her experience. You'll be impressed with the unique parenting approaches featured on her blog posts.
Besides sharing her travelling stories and other bonding moments with her family, she also shares how mothers must do self-care in order to be good parents.
3.   Xiaxue 
Number of Followers: 602k followers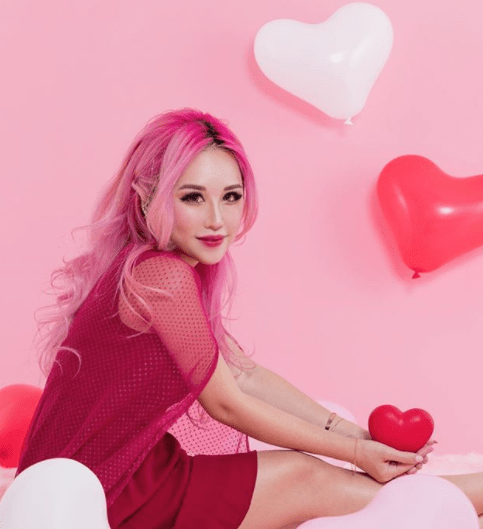 | | |
| --- | --- |
| BEST FOR  | Birth journey content, Fashion and makeup content |
| MOST ACTIVE ON | Instagram, Twitter, YouTube, Facebook |
| SOCIAL MEDIA ACCOUNTS | Instagram, Twitter, YouTube, Facebook |
| WEBSITE | xiaxue.blogspot.com |
| NOTABLE PARTNERSHIPS |  HoneyColor, Mothercare, LocalBrand, Kimage, Voxy |
Xiaxue is one of the biggest names in the blogging industry. With more than 600k followers, she truly deserves a spot on the list of the top influencers in Singapore.
She's primarily known as a makeup and beauty influencer but as she began her own family, she switched to documenting her daily life as a parent. Her content features her birth journey, children's life, and new parenting lifestyle.
Due to her fame, she was able to work at media publications like TODAY, The New Paper, and more. Over the years, she has also won awards, recognising the popularity of her blog.
4.   Jaime Teo
Number of Followers: 112k followers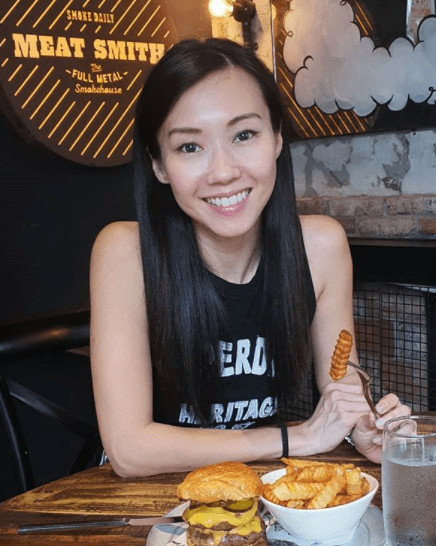 Next on the list is another successful and powerful woman, named Jamie Teo. She started her career as an actress and singer, and now is an entrepreneur with a famous cupcake shop on the island, Twelve Cupcakes.
As much as she wants to invest time on her passion, she's also equally determined to balance her priorities and devote most of her time to her child. That's how she got a following as a parent-influencer.
Through her social feed, she shares some cupcake recipes that other moms can also try at home, bonding moments with her child, as well as how to be fit despite having a busy schedule.
5.   Aarika Lee
Number of Followers: 21.1k followers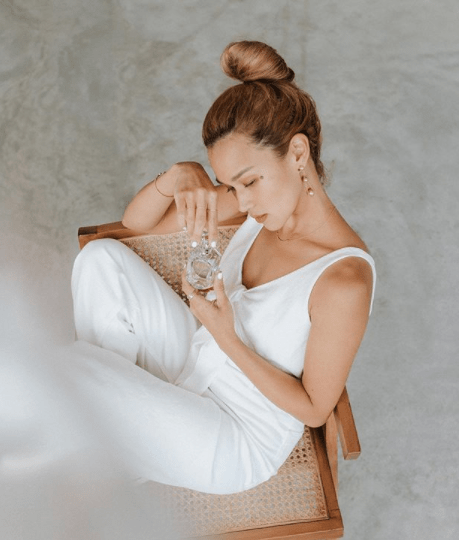 | | |
| --- | --- |
| BEST FOR  | Daily life content, Food and fashion content |
| MOST ACTIVE ON | Instagram |
| SOCIAL MEDIA ACCOUNTS | Instagram, Twitter |
| NOTABLE WORKS | RMBR The Dress,  Elementary Co. |
From a single glance at her feed, you can immediately see that Aarika Lee is a family-oriented woman who values her time with her children and husband.
Her Instagram is either filled with fun and lively videos of her family or her stylish looks while wearing gorgeous outfits. She also shares enticing foods she's eaten and amazing dining places that her family has visited.
She's a musician and also a fashionista. This has led her to co-found RMBR The Dress, a local dress loan company.
Moreover, she's a marketing director of Elementary Co., an enterprise that produces branding, design, digital, and marketing content.
The Best Health and Fitness Influencers in Singapore
These influencers post tips and hacks on how to maintain a healthy body and mind despite a busy schedule. Also, through sharing personal experiences, they help many consumers decide which fitness products or equipment to buy.
Therefore, many top brands and companies are starting to collaborate with fitness and health bloggers and social media influencers. Here are Singapore's top health and fitness influencers right now!
1.   Cheryl Tay
Number of followers: 41.3k followers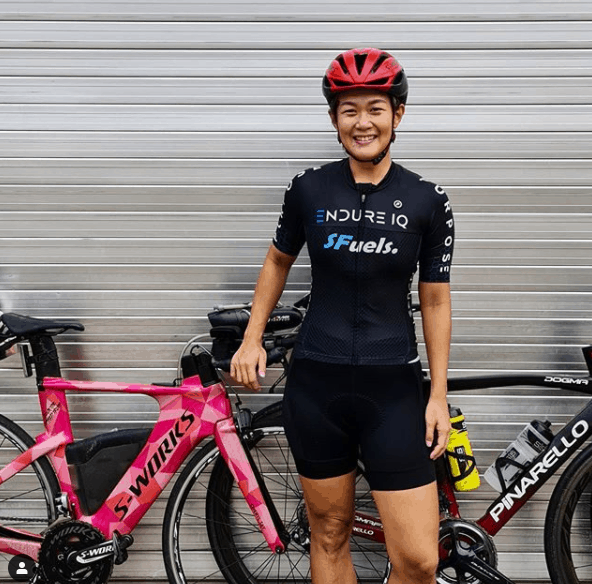 | | |
| --- | --- |
| BEST FOR  | Body image movement, Motoring journalist |
| MOST ACTIVE ON | Instagram |
| SOCIAL MEDIA ACCOUNTS | Twitter, Instagram |
| WEBSITE | https://cheryltay.sg/ |
| NOTABLE PARTNERSHIPS | Audi, BMW, Toyota, Bosch, Grab, Shell, Goodyear,  Sport Singapore, Fit or Fashion, HSBC, Pole Lab, Canon, Samsung |
Due to body image issues that she had while growing up, Cheryl Tay used these problems to motivate herself and start a healthy lifestyle. Her story has inspired many people to embrace their true selves and focus on what they can change to be a better version of themselves.
Through her fitness journey, she began to participate in triathlons and do CrossFit training regularly. On her Instagram feed, you can see how active she is and how consistent she is in doing her own fitness regime.
Since she was honest and vocal about her struggles and goals from the beginning, more and more people started to look up to her. This led her to establish "Rock The Naked Truth", which is a body image movement that helps people to overcome their insecurities.
Aside from this, she's also a columnist at Yahoo Singapore, content maker at Team Purpose, and editor at Run SG. She has also been invited to various interviews from radio channels and national television as well.
Being one of the few female motoring journalists on the island, she has worked with a lot of companies, like Sport Singapore, Fit or Fashion, HSBC, Pole Lab, Canon, Samsung, and many more.
2.   Preston Sin
Number of followers: 39.7k followers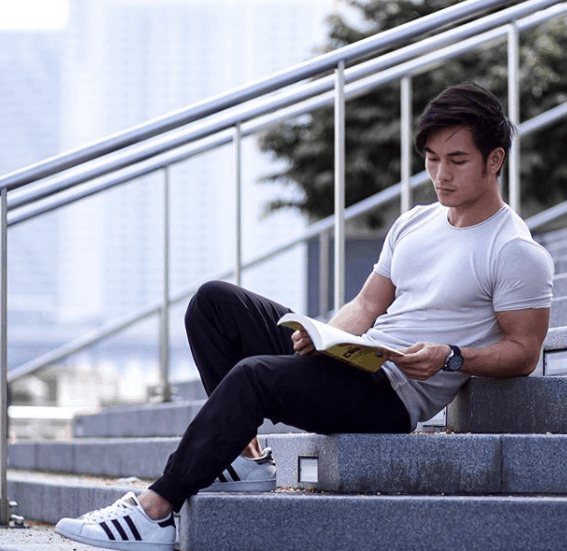 Preston Sin is a coach entrepreneur who shares his know-how on balancing work and life. He aims to lend a hand to those who are experiencing unhealthy lifestyles due to the lack of work-life balance.
As you can see on his feed, he regularly posts motivational quotes about staying positive and healthy no matter how hard it gets. He also believes that the first step towards having stability is to have a strong mindset in life.
He offers fitness training that includes both inner and physical development. He also shares how to build abs with different types of workouts.
With his knowledge and perseverance, he has become a great source of strength and motivation for men who want to achieve certain body goals.
3.   Georgina Poh
Number of followers: 126k followers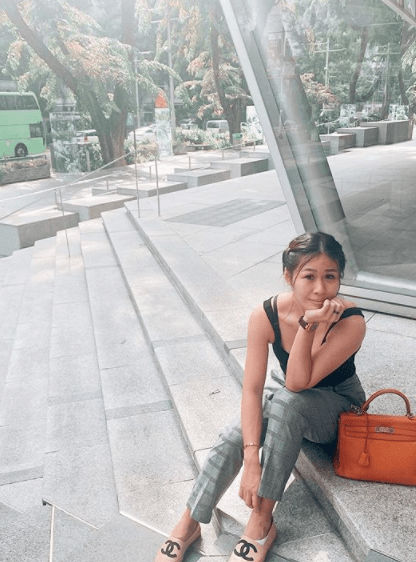 Despite her young age, Georgina Poh has achieved many things in the health and fitness industry. She has become a certified personal trainer and a Nike NTC trainer and influencer as well.
The way she motivates herself and creates a positive environment has inspired many people. As she shares her various workout sessions on her blog and social media accounts, she has garnered a wide audience and captured the attention of famous brands.
Her impact has made her the brand ambassador of Nutrifirst and Nike. She also represented Singapore as a health and wellness influencer in Influence Asia.
4.   Benedict Koh
Number of followers: 27.2k followers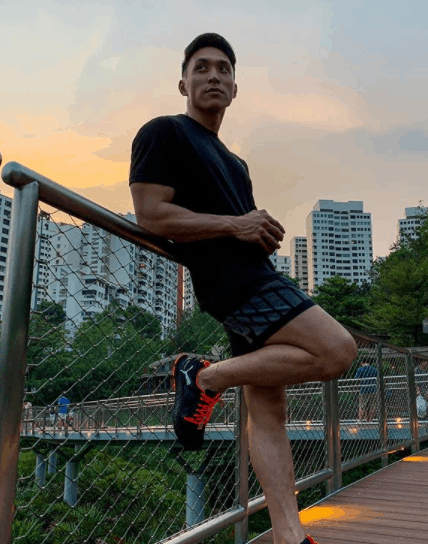 | | |
| --- | --- |
| BEST FOR  | Bodybuilding tips |
| MOST ACTIVE ON | Instagram |
| SOCIAL MEDIA ACCOUNTS | Instagram |
| NOTABLE PARTNERSHIPS | My Protein, Only Aesthetics |
Benedict Koh is recognised for his passion for bodybuilding.
During his teenage years, Benedict Koh developed an interest in bodybuilding. Since then, his passion has enabled him to have a well-toned physique.
Instead of thinking about fitness routines as a task, he encourages his followers to treat fitness like a hobby or a way to release stress. He provides fitness tips and meal advice that can be seen on his Instagram account.
Many famous sports brands have contacted him for brand mentions and sponsorships. Because he enjoys spending most of his time working out, he joined the prestigious Fitness Super Star competition and won as an overall champion.
5.   Hana
Number of followers: 14.9k followers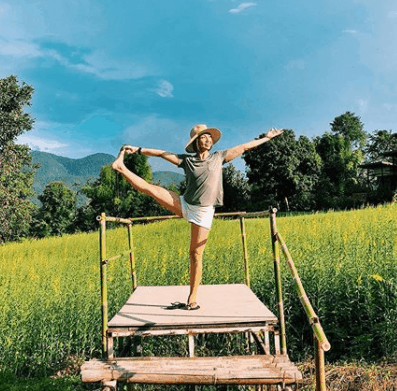 Hana is one of the most-followed influencers for yoga enthusiasts. She's a certified yoga trainer teacher who updates her Instagram feed with various types of yoga poses, showing basic to advanced samples of activities that everyone can do at home.
Doing yoga routines helps stimulate a healthy body and mind. That's why many fitness enthusiasts are eager to learn different yoga styles and forms.
By following her feed, you'll be able to see numerous yoga practices that you might want to add to your daily routine.
The Best Pets and Animals Influencers in Singapore
Have you noticed that most pets now have their own Instagram accounts? This just shows that everyone loves to have a lovely photo of a dog, cat or any pet on their feed.
Therefore, lots of social media influencers are now establishing a career that focuses on creating content about pets and animals.
Many bloggers and social media personalities are even sharing some of their tips on how to take care of pets such as grooming, styling, and healthy eating. They build up a serious following that way.
Obviously, that means working with them can be beneficial if you're in the pet goods or services industry. Here are the ones considered to be most popular right now:
1.   Maya (@mayapolarbear)
Number of followers: 1.9m followers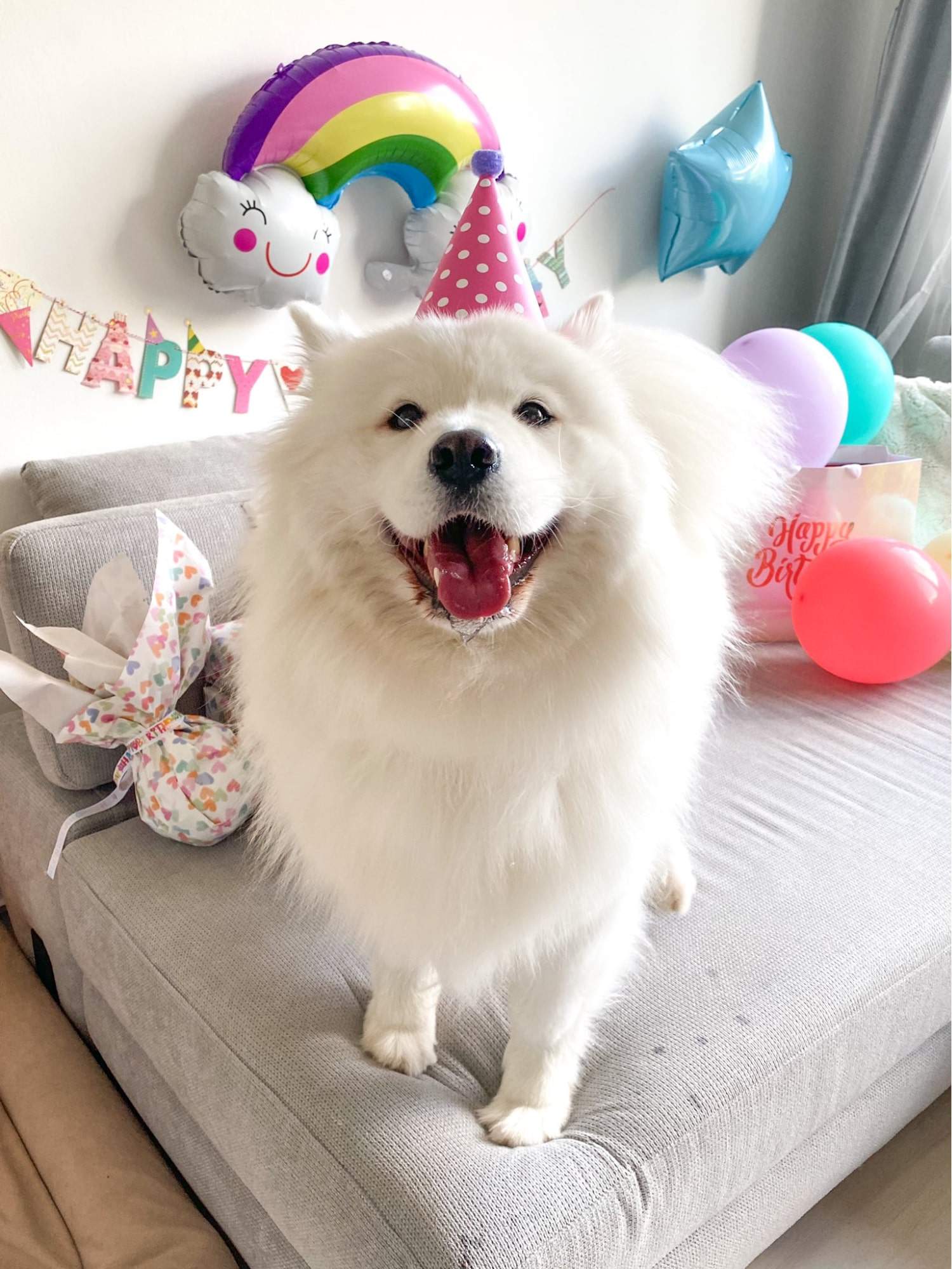 The "mayapolarbear" account is handled by Lingli Ye, who posts about her lovely white Samoyed, Maya. Maya travels all over the world with her owner and keeps her followers entertained with home videos.
Her videos come with funny captions and expressions that can make everyone laugh. She also shows some dog tricks and all those little things that she can do to comfort her owner.
This cute ball of fur is truly a great friend to have! With more than 1 million followers on Instagram and YouTube, she's one of the best pets and animals influencers in Singapore.
2.   Mango (mangothesheltie)
Number of followers: 9,273 followers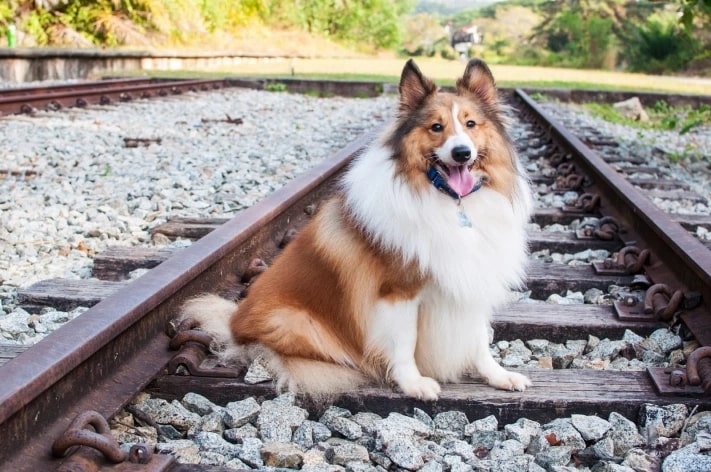 Mango is a Shetland Sheepdog owned by a loving family who adopted him and gave him home. His owner has established a blog to document his journey with his newly found family and other pets.
They also love to bring him to dog-friendly outdoor escapades — this can be seen on his travel adventures.
Mango can also do training tricks that are recorded and shown on his blog or Instagram feed. Different solutions for his fur problems are also provided on the blog — which can be helpful for dog owners who have the same concerns.
3.   Buncha (@babybuncha)
Number of followers: 124k followers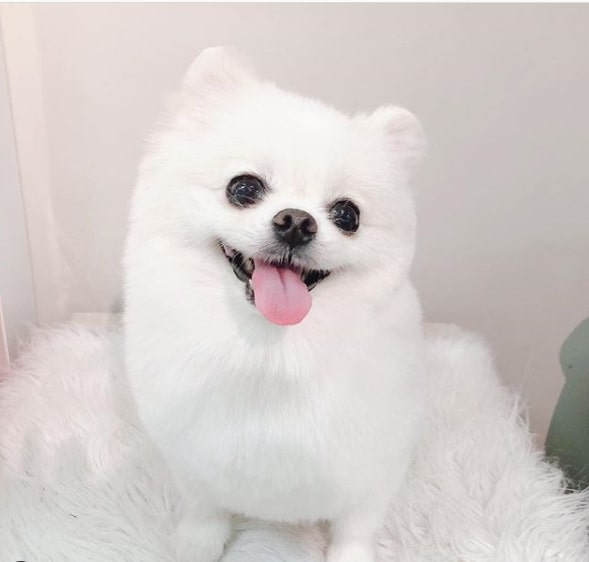 | | |
| --- | --- |
| BEST FOR  | Fashionista outfits |
| MOST ACTIVE ON | Instagram, Youtube |
| SOCIAL MEDIA ACCOUNTS | Instagram, Youtube |
| NOTABLE PARTNERSHIPS | The Woof Bakery, Seventh Generation |
Buncha is owned by a local Youtuber and influencer, Tan Jian Hao. Buncha is a white pomeranian who has become an endorser for many famous brands like The Woof Bakery and the Seventh Generation.
She's also considered a fashionista, for her owners enjoy dressing her up with cute and stylish outfits. She's often seen playing, shopping for groceries, travelling, and celebrating events with her family.
Her followers love the way she interacts with everybody — one of the many reasons she's among the best pets and animal influencers in Singapore.
4.   Cotton (cottonthemaltese)
Number of followers: 19.2k followers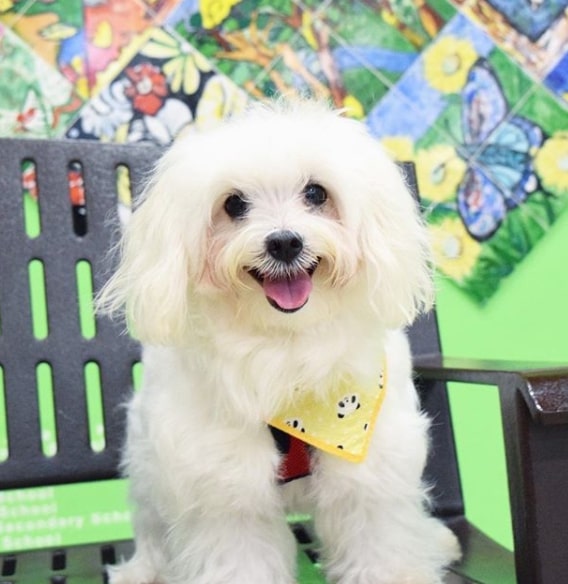 Cotton is an adopted Maltese from Hope Dog Rescue and his owner enjoys recording all the adventures and journeys they have together.
Aside from this, his owner also shares certain perspectives on pet ownership and caring tips.
The whole rescue and adoption story of Cotton is posted on the blog. Many dog owners have appreciated the kindness and the bond built between the pet and the owner.
This is why many readers follow Cotton's blog. His owner also supports the Adopt Don't Shop campaign, which strives to help abandoned pets find their own home.
5.   Onyx (hachimonster.onyxbaby)
Number of followers: 2,776 followers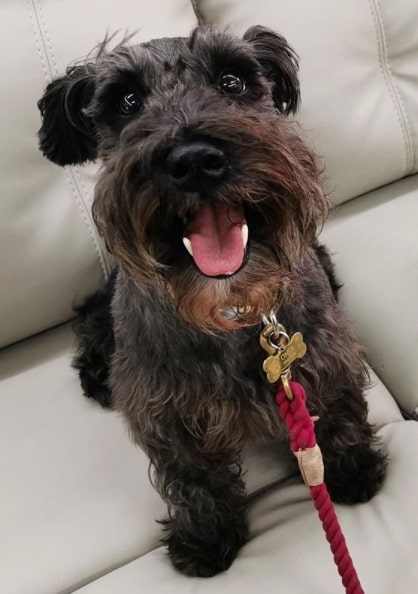 Onyx is a Miniature Schnauzer, a therapy dog who regularly visits schools, nursing homes, and hospices to provide healing fur therapy. With his soft fur and friendly behavior, Onyx has helped hundreds of patients, volunteers and staff in the hospitals,
His owner has also started a fundraising campaign to help the homeless and for buying resources for the recovery colleges.
Being a great companion to others, he has even been recognised by some media publications and broadcasting stations.
The Best Art Influencers in Singapore
Many aspiring artists are getting their inspiration and motivation from the leading art bloggers and influencers in the digital media. This is because they learn various tips and tactics related to creating art pieces.
Through their beautiful and meaningful work as well as their shared knowledge, many art influencers have become a great source of inspiration and art advice for both beginners and professionals alike.
Due to their impact and global audience, art-related companies have started to work with these best art influencers in Singapore.
1.   Marina A
Number of followers: 2,950 followers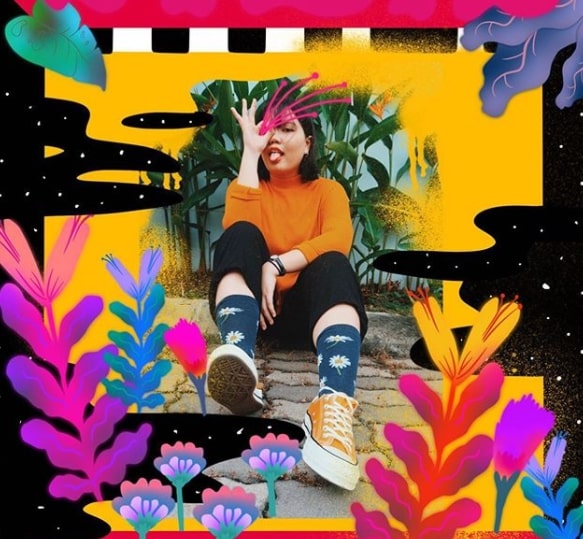 | | |
| --- | --- |
| BEST FOR  | Vivid and neon-coloured designs, Art director, Set designer, Album artworks |
| MOST ACTIVE ON | Instagram |
| SOCIAL MEDIA ACCOUNTS | Instagram |
| NOTABLE WORKS | Album artwork and merch for Disco Hue, Poster Designs for  Love Live, M1LDL1FE (Take Two), |
For bright, coloured, cosmic, and human-centred artworks. you should follow Marina A. She's a visual artist who graduated with a Degree in Visual Communication and a Diploma in Effects & Motion Graphics as well as Design Thinking.
Her magical works and range of experiences have allowed her to collaborate with A-list magazines and work with musicians and other artists.
She has designed various album covers for many single and band artists.
On her feed, you can see meaningful and vivid art pieces that symbolise certain purposes. She has also created wonderful murals that can brighten up any space.
These experiences have made her one of the best art influencers in Singapore.
2.   Mok Zijie
Number of followers: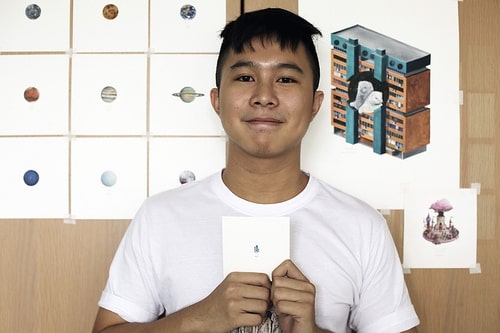 | | |
| --- | --- |
| BEST FOR  | Unique artworks, Product designs, Architectural forms, Astronomy and earth objects |
| MOST ACTIVE ON | Instagram |
| SOCIAL MEDIA ACCOUNTS | Instagram |
| NOTABLE PARTNERSHIPS | Klasse14, PAUL HEWITT and Daniel Wellington |
Mok Zijie specialises in creating miniature watercolour illustrations that focus on living spaces, nature, and famous building icons. He studied product design so he had the chance to make artwork for several companies.
Most of his works are architectural forms, human and pet portraits, planets, and more. His art pieces might be small but they're highly detailed, so they're quite challenging to do.
The popularity of his Instagram account has allowed him to work with famous watch brands like  Klasse14, PAUL HEWITT and Daniel Wellington.
3.   Lucinda Law
Number of followers: 18.8k followers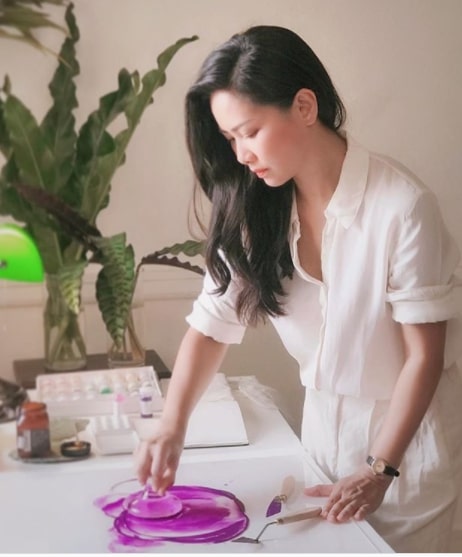 If you love aesthetic watercolour paintings of tropical animals and plants, then you must follow Lucinda Law.
She's a botanical artist and the founding director of Within, a creative studio that produces nature-inspired art programmes, exhibitions, and commissioned artworks.
Ever since she established her design consultancy company, she has worked with numerous clients, from government institutions to luxury beauty and fashion brands.
Her art pieces have been featured on magazine covers, Singaporean landmarks, and even merchandise.
She also does acrylic murals, art installations, and augmented reality expressions. Her greatest achievements include being the first Art & Graphic Ambassador for Faber-Castell Singapore and Brand Ambassador for Diptyque Singapore.
Aside from these, she also teaches courses that focus on technical skills in botanical art and art practices to boost the creativity of her students. This is why she's known for being the best art influencer in Singapore.
4.   Yan and Jun
Number of followers: 14.1k followers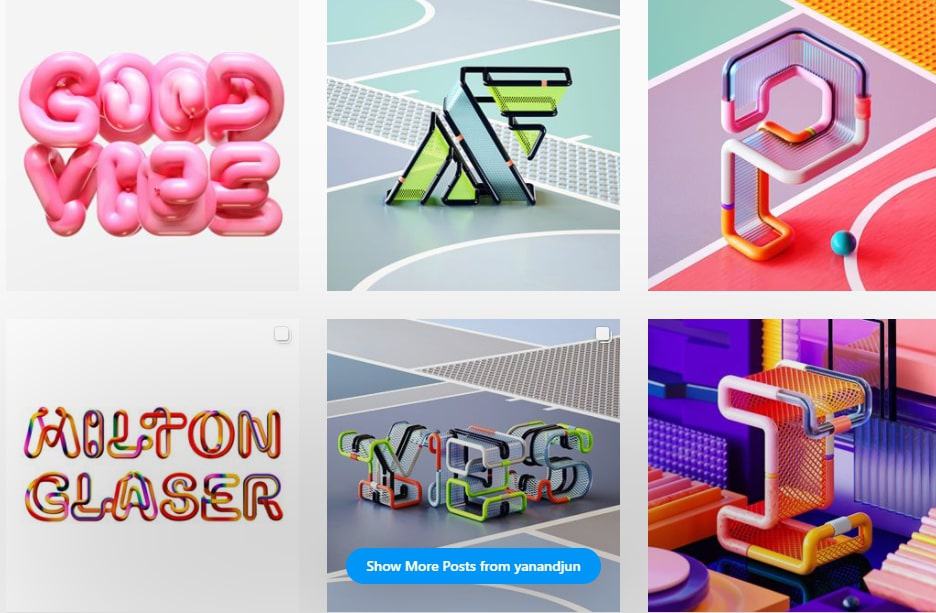 | | |
| --- | --- |
| BEST FOR  | Typography artworks, Neon Lights and GIF Festivals |
| MOST ACTIVE ON | Instagram |
| SOCIAL MEDIA ACCOUNTS | Instagram |
Yan and Jun are famous for 3D graphic designs, illustrations, and lettering. This duo creates brand solutions to enhance brand identity and recognition.
Their works are known for colourful, vibrant, and realistic styles with modern visuals. They're also one of the promising designers of Typegoodness, a company that showcases digital and print typography works.
They were able to establish their own brand strategy and creative design consultancy to help aspiring entrepreneurs.
5.   Muhammad Firdaus
Number of followers: 33.5k followers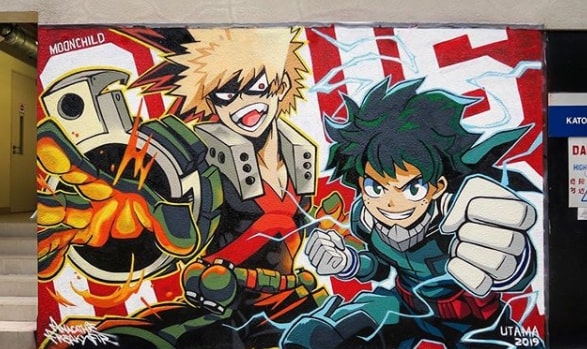 | | |
| --- | --- |
| BEST FOR  |  Comic and manga based illustrations, Street artworks |
| MOST ACTIVE ON | Instagram |
| SOCIAL MEDIA ACCOUNTS | Instagram |
Muhammad Firdaus specialises in creating bright and detailed street art pieces inspired by Western comics and manga. His objects are often focused on single or multiple characters in a certain comic book.
He also accepts personal requests from clients who want framed artworks or wall murals for interior designs. He's also known for making his versions of certain characters, showing his ideal looks for the costume and styling.
Due to his overwhelming passion for creating art, he has gained more and more followers over the years.
The Best Finance Influencers in Singapore
For those who are having a hard time managing their finances for daily expenses or business ventures, one of the best ways to do it is to seek help from a financial influencer.
These people give advice on how to save when's the right time to spend, and what you should be investing in.
They offer solutions that can help maintain a healthy monthly budget or even expand one's business. That's why they were able to capture the interests and trust of many followers.
1.   Seedly
Number of followers: 34,441 people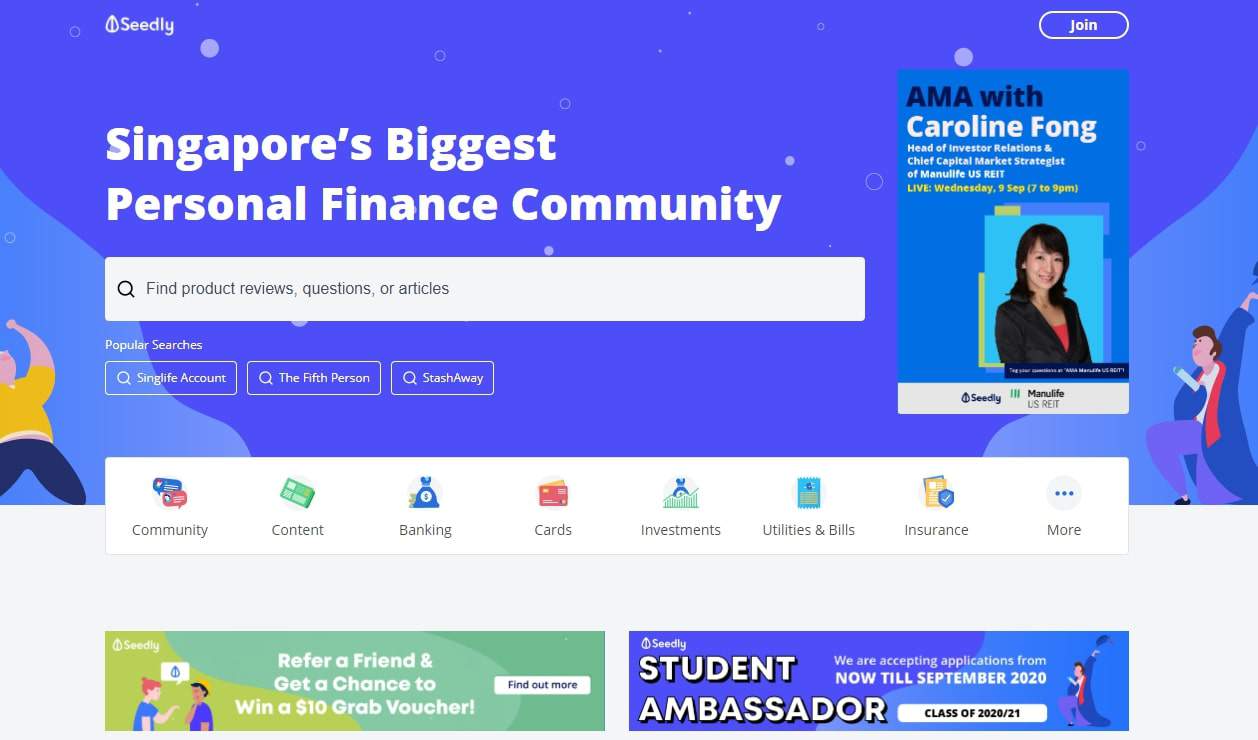 When you do some financing research about Singapore's living expenses, Seedly's blog topics always show up, proving that they indeed provide reliable content.
Seedly is a personal finance platform that creates useful content for Singaporeans to manage their budget and make smarter financial decisions.
In their social media, they share personal finance tips, investment advice, insurance guide, lifestyle tips, housing guide, and more. Their content is easy to read, perfect for new investors or those who are just starting to read financial blogs.
Moreover, they've introduced a community platform that allows users to share knowledge and unbiased reviews for financial products like travel insurance, open electricity market, mobile plans, etc.
2.   MoneySmart
Number of followers: 187,265 people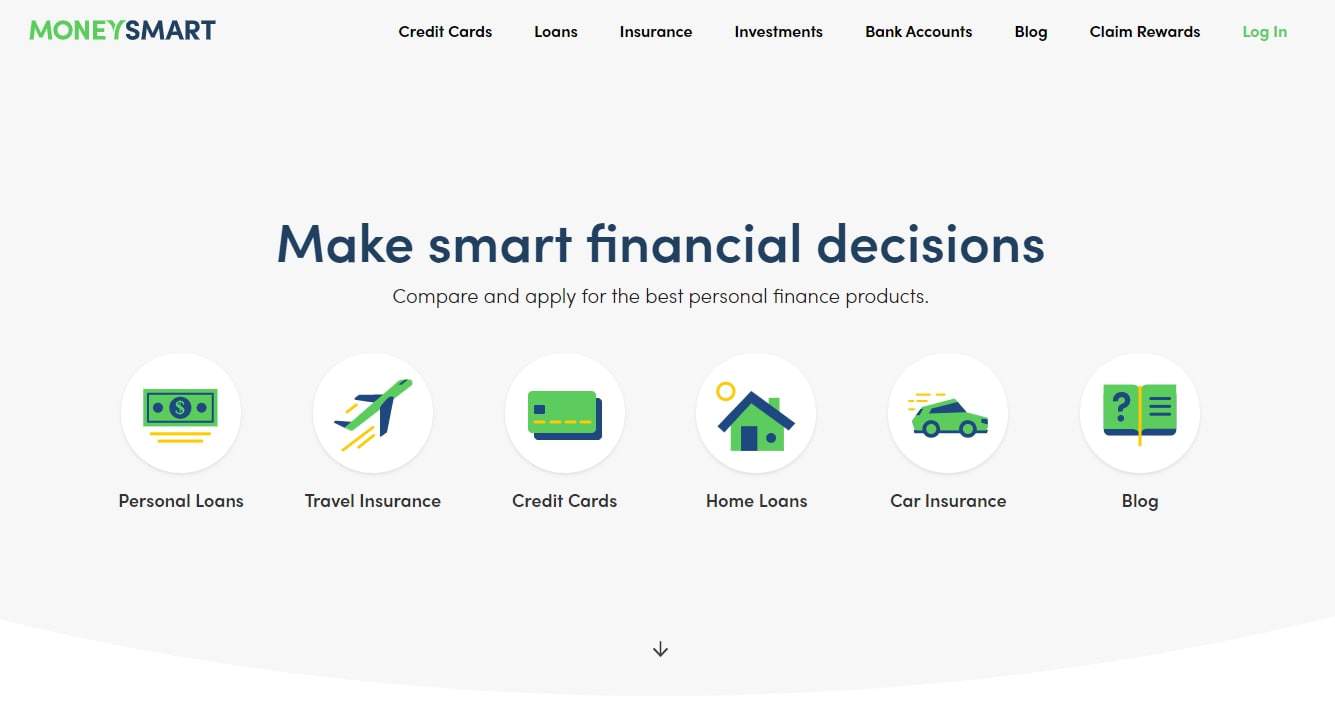 MoneySmart started as a mortgage comparison company and since then, they've expanded their content coverage by including comparisons of loans, insurance, and credit cards.
Their blog has helped thousands of consumers to maximise their financial decisions. They're known for their reader-friendly, humorous, and informative style that engages millions of readers every month.
MoneySmart doesn't only focus on Singaporean's living expenses and financial investments, by the way: they also share knowledge for people across Hongkong, Taiwan, and the Philippines.
3.   The Woke Salaryman
Number of followers: 182,973 people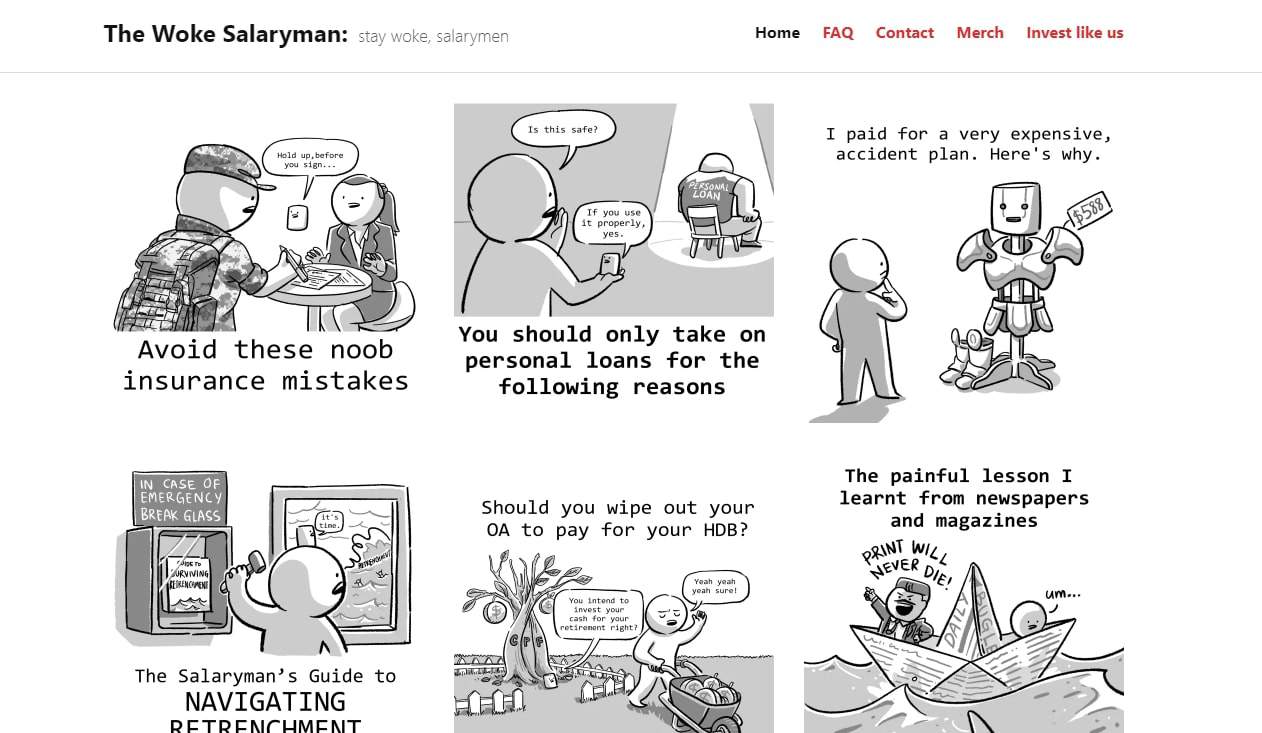 The Woke Salaryman focuses on helping the Singaporeans who earn a low salary per month make better financial decisions.
Their content is about how to become wiser and rational when deciding, rather than talking about how much money you have or planned investment.
They share methods and perspectives in a fun and interesting writing format. They use comic illustrations with humorous captions to capture the interests of many readers.
They believe that you need to know how to save wisely before investing meaningfully. That's why they continue to inform the readers about the importance of doing the basics.
4.   Investment Moats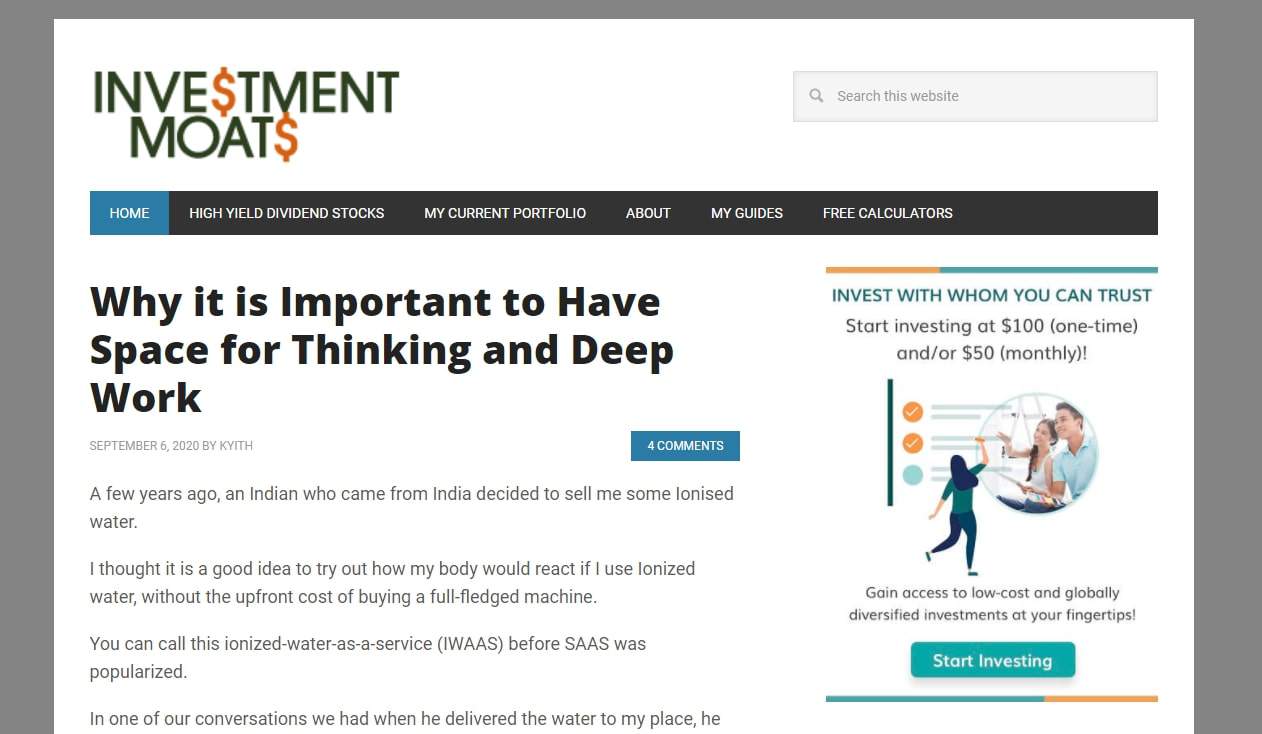 Investment Moats is managed by Kyith Ng. He posts about his experiences in how money works and ways to grow money.
New investors can learn from his shared knowledge and find their own style. His topics focus on managing wealth, financial independence, investments, long term market trends, technical analysis and more.
He has created his own guides to help people build a healthy financial foundation, redesign their lives, and plan a valuable retirement.  At his blog, you can even calculate and track stocks and investments.
5.   SG Budget Babe
Number of followers: 7,132 people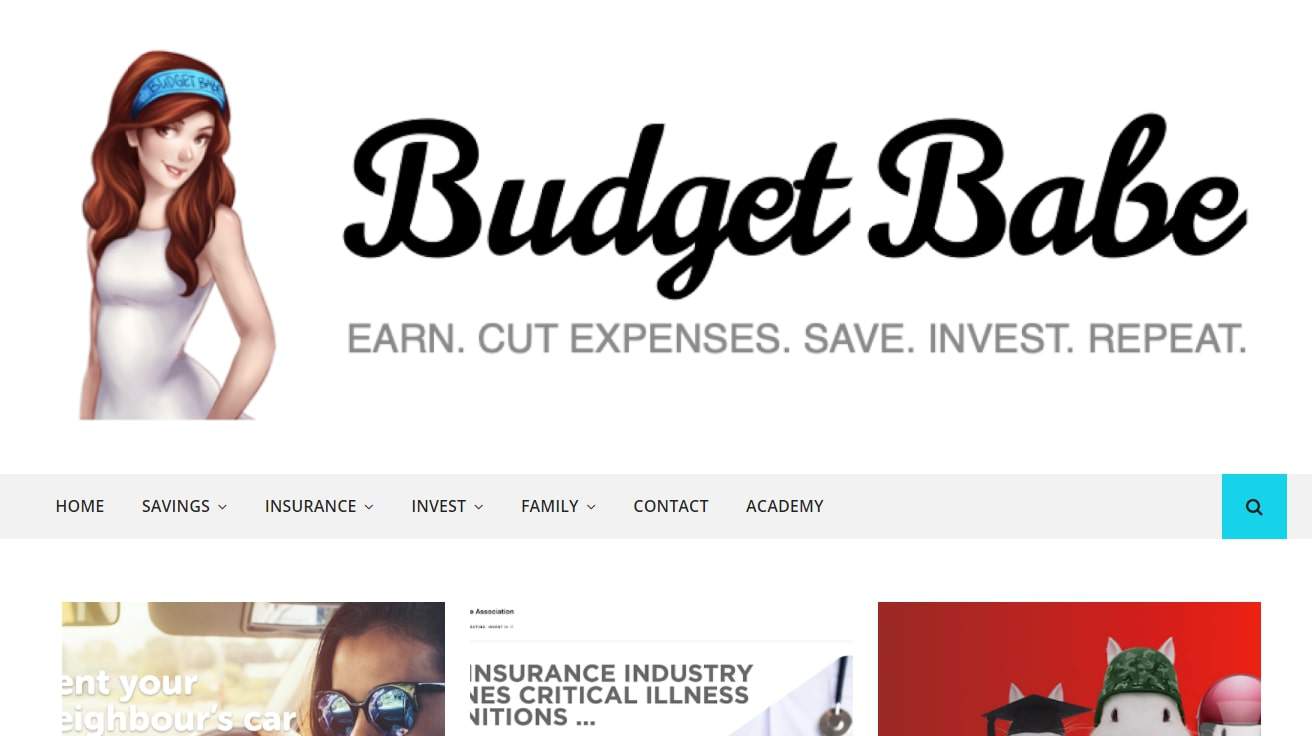 SG Budget Babe covers relevant Singaporean issues like rising living costs and investments, as well as career development.
This blog consists of recommendations on cost-effective and value-for-money solutions that'll improve financial stability.
Each bit of published content is relatable, informative, and unique, which will give you lots of applicable ideas on how to use your money wisely.
Through her personal experiences and well-researched content, everyone can "achieve a financially-free lifestyle in Singapore", as she usually mentions in her tagline.
Best Automotive Influencers in Singapore
When buying a new car, consumers do a whole lot of research because it's a big investment. This includes searching for the personal experiences of other drivers.
Bloggers and social media personalities publish detailed and honest feedback to help here. Unlike those short user reviews online, they take a deeper look at the overall structure.
This is why most buyers prefer to rely on the reviews done by the best automotive influencers in Singapore. These personalities are experts in photography and video blogging, creating quality content that'll show the strengths of each car.
1.   Yik Keat
Number of followers: 384k followers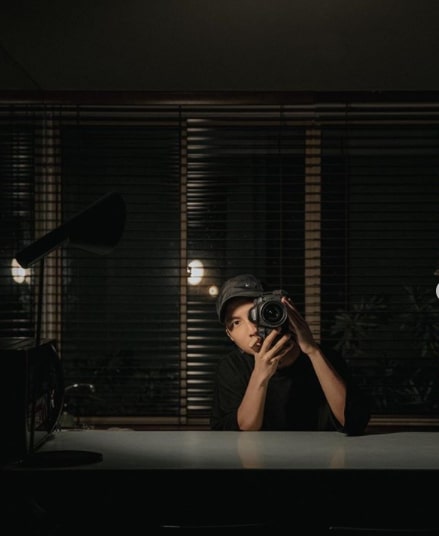 | | |
| --- | --- |
| BEST FOR  | Unique photography style |
| MOST ACTIVE ON | Instagram, Twitter, YouTube, Facebook |
| SOCIAL MEDIA ACCOUNTS | Instagram, Twitter, YouTube, Facebook |
| WEBSITE | https://www.leeyikkeat.com/ |
| NOTABLE PARTNERSHIPS | Abbot Global, Adidas, Changi Airport [Singapore], Samsung, Singapore Tourism Board, Visit Korea, VSCO |
Yik Keat is an urban photographer who shares personal daily life stories with breathtaking and nostalgic photos from the locations he's visited and the experiences he's had. As you can see on his portfolio and Instagram feed, he has very artistic photos.
He brings extra effort to create aesthetic yet accurate visuals of a certain subject — especially when it comes to cars. He uses the beauty of the city lights to highlight the design and style of a car model.
He also did a video promotion for one of the most famous car brands, Land Rover. As he travels around the city to seek inspiration, he shows the beauty and strengths of the specific model he's endorsing.
He posts stories throughout his travel to let people know how the car has accompanied him during long hours of drive.
2.   Danil Palma
Number of followers: 71.2k followers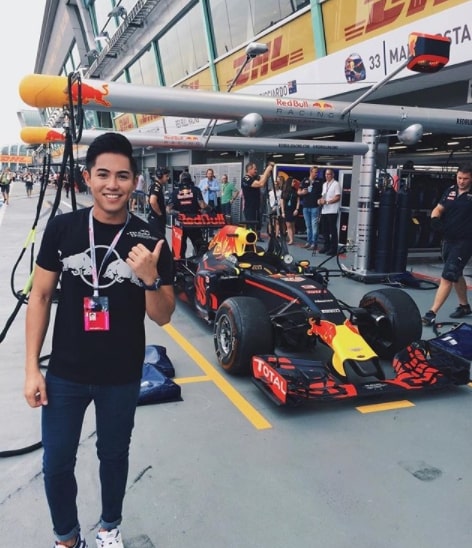 Danil Palma is an active blogger who enjoys travelling and sharing his exciting adventures.
He's known for having a luxury image with his fashion choices — he even won an award as Male Style Star of the Year.
Watching car racing is a part of his luxurious style. He sees racing cars up close and details how they're maintained throughout a race.
So if your company needs a stylish brand presenter for a high-end car model, then he might be the best automotive influencer in Singapore that you've been looking for.
3.   Yafiq Yusman
Number of followers: 75.9k followers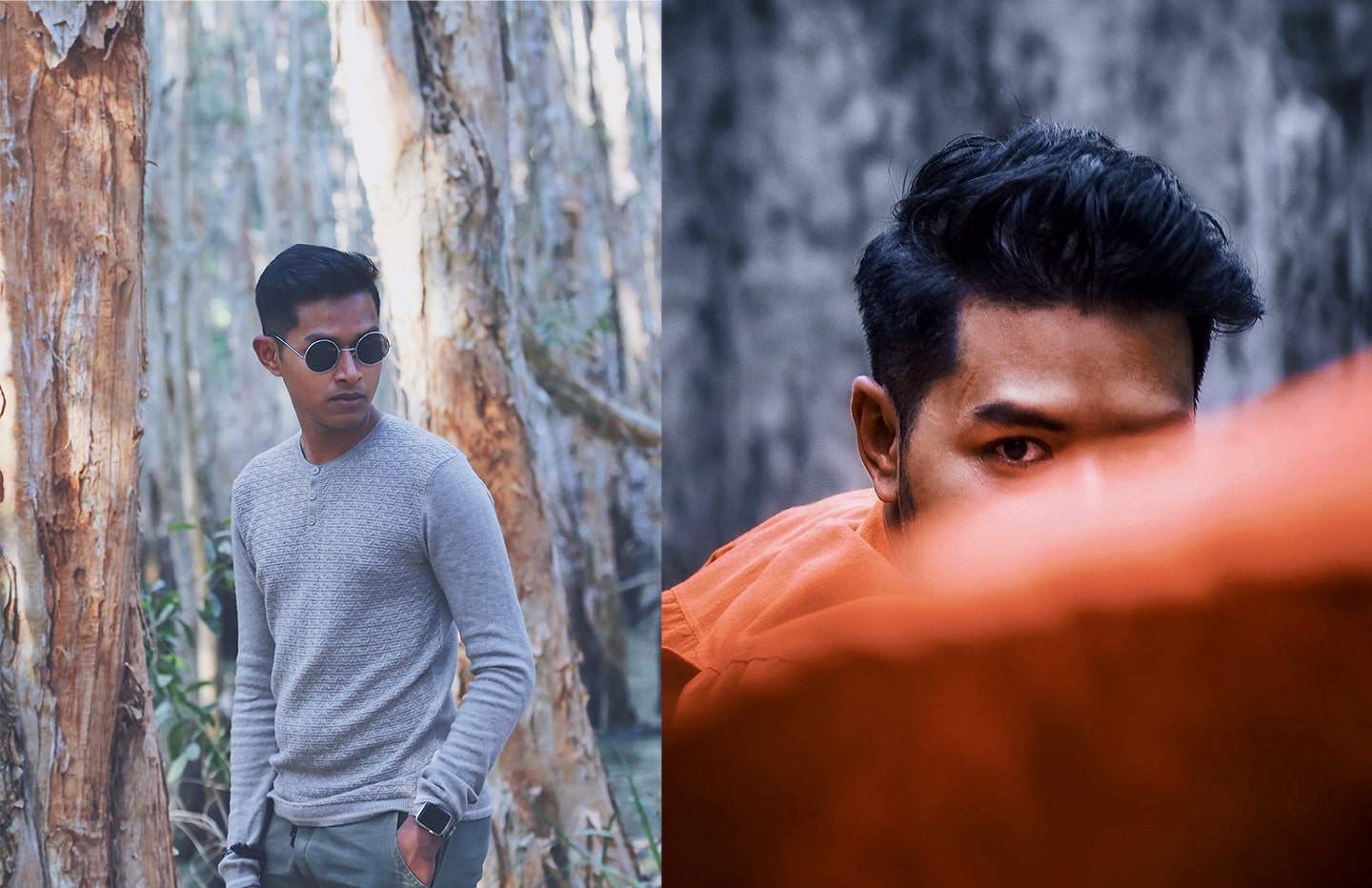 Yafiq Yusman is a creative photographer who specialises in mobile photography and shows great architecture and street views as he travels around the world. He's known for capturing the usual scenes that we see in our daily lives but with an artistic twist.
The simple yet meaningful photography is what makes him so popular. He has taken photos of cars from unexpected angles, appreciating the overall design.
Due to his travelling experiences, distinct style, and artistic sensitivity, he has become one of the best automotive influencers in Singapore.
4.   Tung Sheng
Number of followers: 361k followers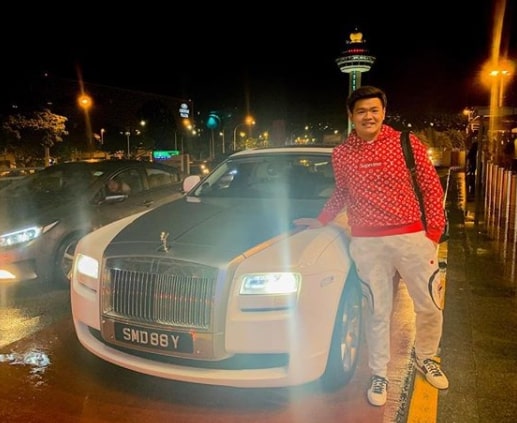 Tung Sheng is an entrepreneur who lives a glamorous life. In line with his luxurious interests, he's also fond of fancy cars like Bentley and BMW.
On his feed, you'll see how much he loves driving classic vintage cars and traveling around the world with his family. Aside from this, he also shares his dining experiences in every restaurant he visited.
As of the moment, he has almost half a million followers on Instagram, making him one of the most well-known influencers in Singapore. He may not stick strictly to automotive posts, but he's definitely known for them even so.
5.   Black Fox Photography
Number of followers: 98k followers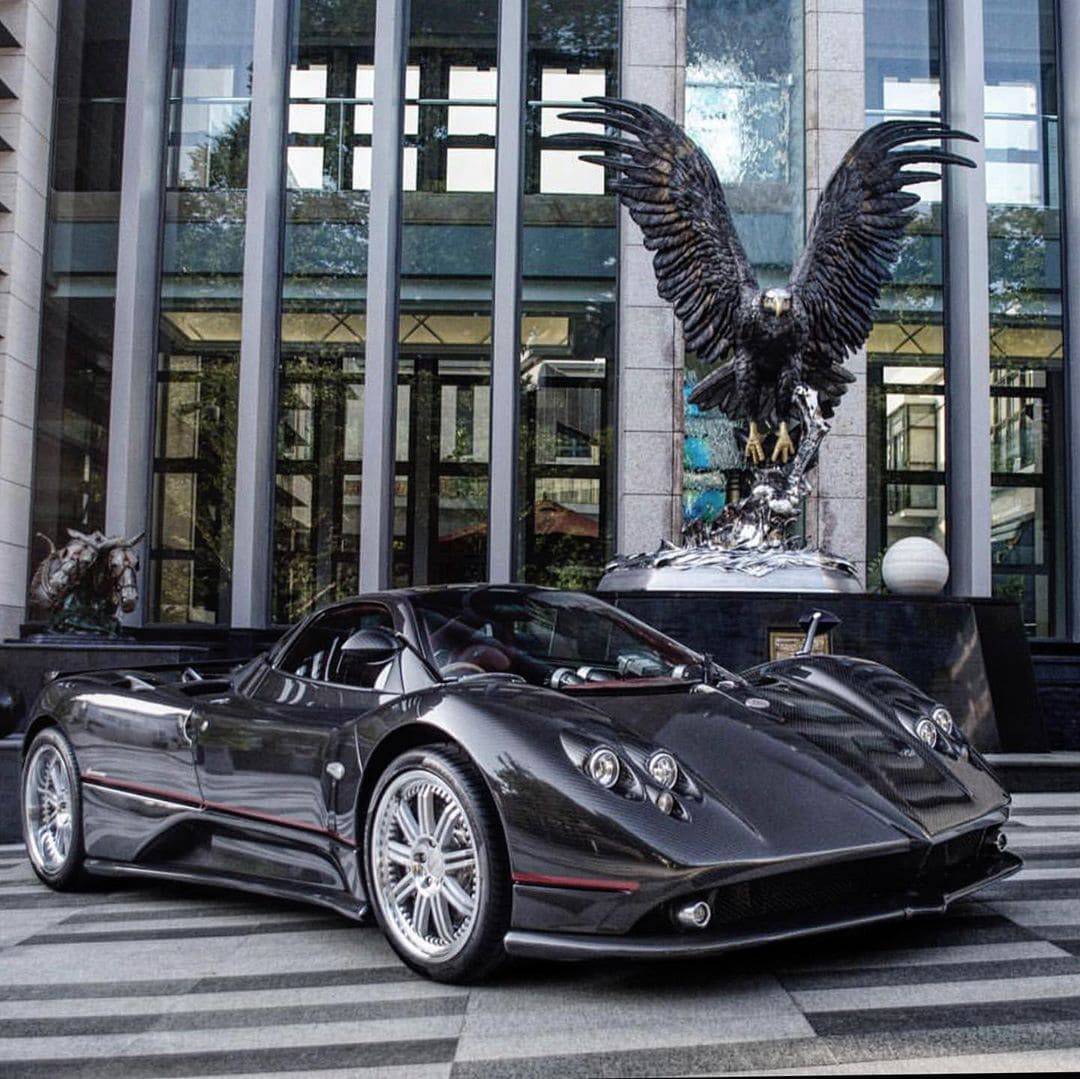 | | |
| --- | --- |
| BEST FOR  | High-quality automotive photography |
| MOST ACTIVE ON | Instagram |
| SOCIAL MEDIA ACCOUNTS | Instagram |
Black Fox Photography is handled by an amateur automotive photographer who has almost a hundred thousand followers on Instagram. Glance at his feed and you'll discover different kinds of cars, from vintage to modern models.
All of his photos come with high-quality and accurate visuals, letting consumers see the actual look of the car instead of an edited image.
He also posts videos featuring the cars on the road, showing how they stand out — especially sports cars. His photography skills have captured the interests of many car dealers like Envy Motors.
Best Sports Influencers in Singapore
The best sports influencers in Singapore share how they can use a sport as a fitness lifestyle and how it helps to have a healthy body and mind.
Most of them are athletes or fitness enthusiasts who enjoy promoting the importance of maintaining a healthy balance in life. Check out the top ones below:
1.   Kerstin Ong
Number of followers: 12.8k followers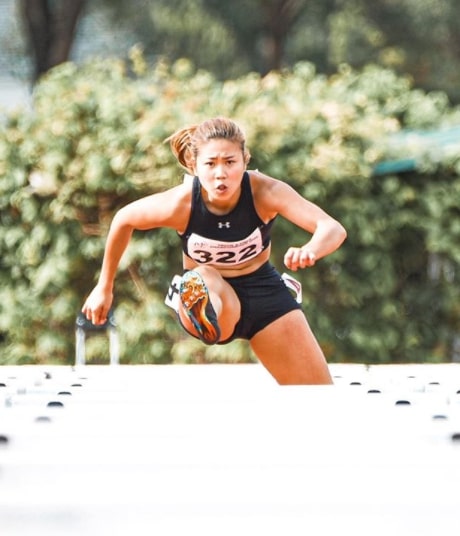 | | |
| --- | --- |
| BEST FOR  | Hurdle specialist, Workouts for whole-body strength |
| MOST ACTIVE ON | Instagram |
| SOCIAL MEDIA ACCOUNTS | Instagram |
| NOTABLE PARTNERSHIPS | Futuro, UnderArmour, G-Shock |
Kerstin Ong is a Singaporean national hurdler who creates content that focuses on healthy lifestyle, fitness, and travel. She has established a strong presence in the sports industry.
As a hurdle specialist, she interacts with her followers by sharing workout tips on how to improve body strength and agility. This involves core exercises like basic burpees, forward lunges, tuck jumps, and more.
In her home exercise routine videos, she gives step-by-step instructions on how to properly do the workouts to prevent possible body aches afterwards. She uses a friendly approach for each routine — perfect for beginners!
She's also the ambassador of Sport Singapore and athlete endorser of UnderArmour and G-Shock.
2.   Shaun Tupaz Anthonio
Number of followers: 16.4k followers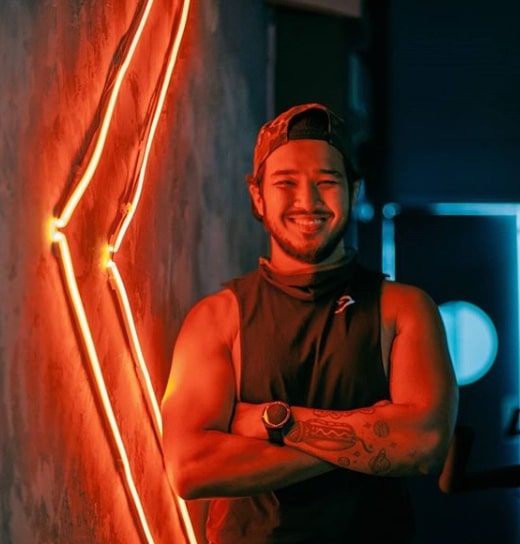 | | |
| --- | --- |
| BEST FOR  | Fitness tips and workout routines with humorous content |
| MOST ACTIVE ON | Instagram |
| SOCIAL MEDIA ACCOUNTS | Instagram |
Shaun Tupaz Anthonio is a certified trainer who showcases his sense of humour with sports
As we all know, exercising can be too dull and tiring sometimes. But due to his comedic and delightful content, he's able to bring laughter to his audience while promoting a sporty lifestyle.
If you do your exercises while watching his routine guides, you'll definitely have fun without even noticing that you've already finished a whole workout session!
He adapts to the current trends by posting workout challenges, encouraging his followers to also try the exercise routines.
3.   Pang Sheng Jun
Number of followers: 12.3k followers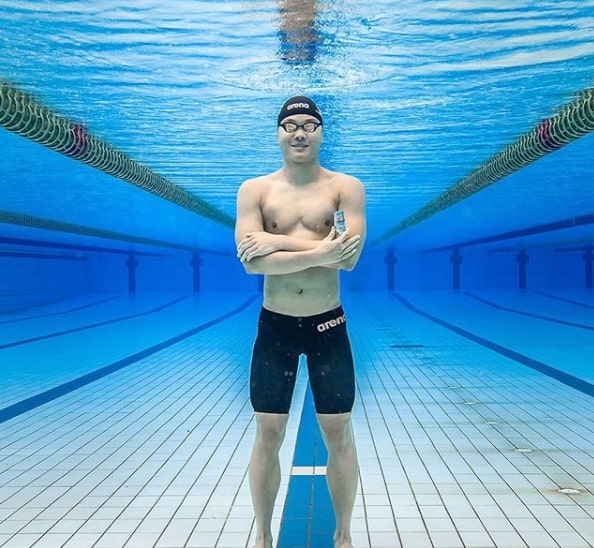 For those who love swimming, Pang Sheng Jun regularly posts swim training tips by sharing his daily life on social media as a national athlete. On his feed, you can get a glance on his personal life, specifically on being a part of the national swimming team.
He often talks about the difficult yet fulfilling journey before the race day. His experiences have inspired athletes to continue pursuing their dream no matter how hard it is.
As an active sports influencer, he's able to collaborate with local and international brands like Grab, Uniqlo, and Oppo.
4.   Joakim Gomez
Number of followers: 42.2k followers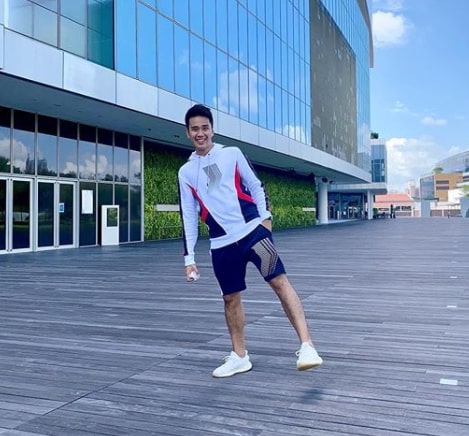 Joakim Gomez is a marathon enthusiast who has finished three marathon events, proving that he truly has the determination and discipline to participate in such sports events. Marathon races require stable strength and persistence to keep you going during long distances.
Therefore, he started training at a boot camp where he learned various workouts in preparation for upcoming marathons. He uses fitness apps to monitor and manage his progress and determine what he needs to change for improvements.
His training schedule is highly strict and he shares the whole journey with his followers, motivating them to have a positive mindset and always maintain a healthy lifestyle.
5.   Queenie Azabeth
Number of followers: 33.5k followers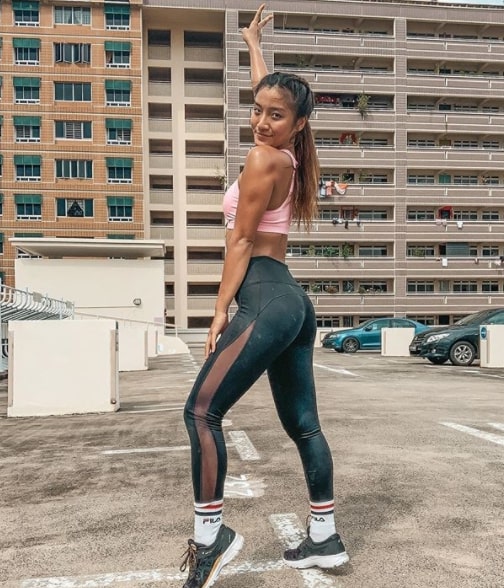 Queenie Azabeth has developed interests in several fitness routines of her own, including dancing exercises. She posts her own choreography on Instagram, showing powerful and flexible dance styles that serve as a whole workout routine.
She shares lots of exercise routines such as abs workout, kettlebell exercises, power and speed workout, and more.
She also talks about healthy meals and drinks that she has tried and proven to be effective while maintaining a strict diet.
Being a fitness model and trainer, she has managed to become an entrepreneur and started her own fitness program and sportswear brand. These achievements are the reasons she's one of the best sports influencers in Singapore.
And that's it for our list of the best Singapore influencers! Have you already found the one who's perfect for your upcoming campaign? Tell us all about it!
And for the startups, you might need some professional help to direct your marketing strategies. So, don't forget to check out our list too of the best digital marketing agencies in Singapore, featuring creative teams that'll help you with your campaigns.