11 Best Protein Powders in Singapore for All Fitness Goals 2022
*Photo from Pexels
Whether it's for building your muscle mass or just to supplement your health, protein powder offers a lot of benefits. That's why today, we've decided to go over the best protein powders in Singapore.
A good protein powder should have high biological value, as few added sugars as possible, and a lot of high-quality protein. It should also be priced reasonably, at least when considering its quality or value.
After scouring the island for powders that fit the bill, we came up with the ones below. And if you've been wondering where to buy protein powder in Singapore, we've also included links.
Now take a look at our top picks for the best protein powders in Singapore!
1. California Performance Co.'s V-Whey Chocolate Brownie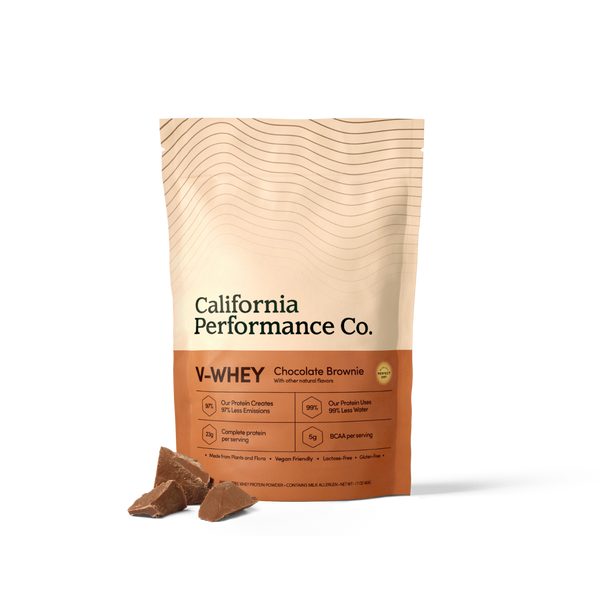 Price: S$39.99
California Performance Co. takes great pride in offering the first animal-free, real dairy whey protein. Their products deliver the highest quality, real dairy nutrition without the environmental impact, making them perfect for vegans and other people who are conscientious about the greenhouse gases they emit.
Their V-Whey contains 20g-23g of protein per serving and is recognized as safe (GRAS) by the FDA. It also has 4.5g-5g of BCAAs per serving, making it ideal for building and repairing muscle tissue.
It's most known for its smooth and creamy texture as well as its excellent flavors.
Aside from all the benefits it provides you with healthwise, however, it's biggest pro is the positive impact it has on the environment. The production process of the animal-free whey protein ingredient ensures 97% less emissions, 99% less blue water usage, and 60% less non-renewable energy use (compared to traditional dairy production)!
Highlights
Also available in vanilla and mixed berry flavors
Vegan friendly
Lactose Free
Gluten Free
Hormone Free
Soy Free
No added sugars
2. Optimum Nutrition Gold Standard Casein Protein Powder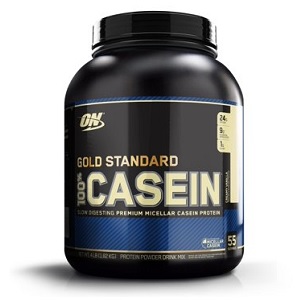 Price: $79.90
The Optimum Nutrition Gold Standard Casein Protein Powder is especially formulated for consumption before bedtime. It helps the body recover from a day's routine while replenishing protein and energy.
Drink it after dinner to reduce the hunger for midnight snacks. The amino acids plus slow-digesting protein assist muscle growth while sleeping. 
When our team tried this protein powder, we were all unanimous in thinking that the Optimum Nutrition Gold Standard is the best tasting casein protein powder in Singapore. 
Highlights
Available in three delicious flavours – Chocolate, Cookies & Cream, and Chocolate Peanut Butter
Contains 24g of protein
100% gold standard casein for slow digestion
Vegetarian
Customer Reviews
Customers like the taste of the Optimum Nutrition Gold Standard Casein Protein Powder. They say it has a rich flavour.
That being said, some also suggested pouring milk into the shake for a creamier taste. Overall, though, users found it pleasant to consume and also liked its bodybuilding effects.
3. Muscletech Nitrotech Whey Protein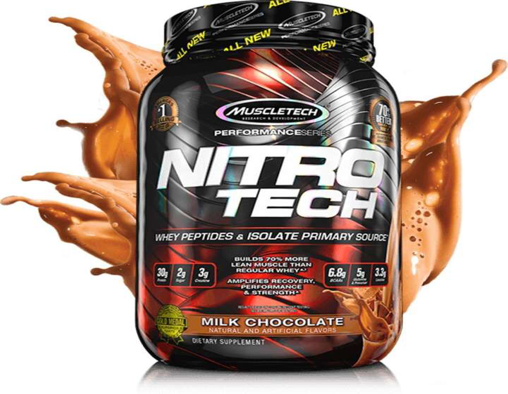 Price: $69.95
If you're on the search for the best whey protein in Singapore that enhances muscle recovery and performance, you can't miss Muscletech Nitrotech Whey Protein.
You can gain muscle quickly through the Muscletech Nitrotech Whey Protein. The powder is packed with whey isolates and peptides that boost lean muscles development.
The ingredients also help you develop muscles at a faster pace. Like most other protein powders here, it comes in a range of flavours.
Highlights
Enhances muscle recovery, performance, and strength
Has 30g of protein, 3g of creatine
Formulated with 5g of glutamine plus precursor
Available in 4 flavours – Cookies & Cream, Mocha Cappuccino, Chocolate, and Vanilla
4. 180 Nutrition Superfood Isolate Whey Protein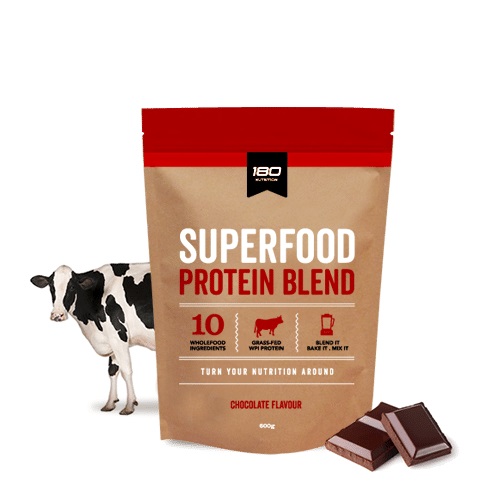 Price: $80.00
Third on our list is the 180 Nutrition Superfood Isolate Whey Protein. We will give you more than enough reasons why you should start buying their protein powder rather than your usual.
First, this product is best for people who are already busy in the morning because drinking a smoothie with this powder can make you feel full until lunchtime. You will not feel any hunger pangs at all!
The next factor is that it is made of all-natural ingredients. Some of these are Grass-fed Whey Protein Isolate, Organic Flaxseed Meal, Almond Meal, Sunflower Kernels, Organic Coconut Flour, and more.
With this, you will be consuming a balanced blend that can also help your weight management.
Lastly, you can use this protein powder in three ways. You can blend it with your choice of water or milk, use it to replace flour when baking, or simply mix it with your breakfast bowl.
Highlights
Low sugar & low carbohydrate
Packed with real food
Allowed for kids and pregnant women
5. Nature's Superfoods Organic Plant Protein Powder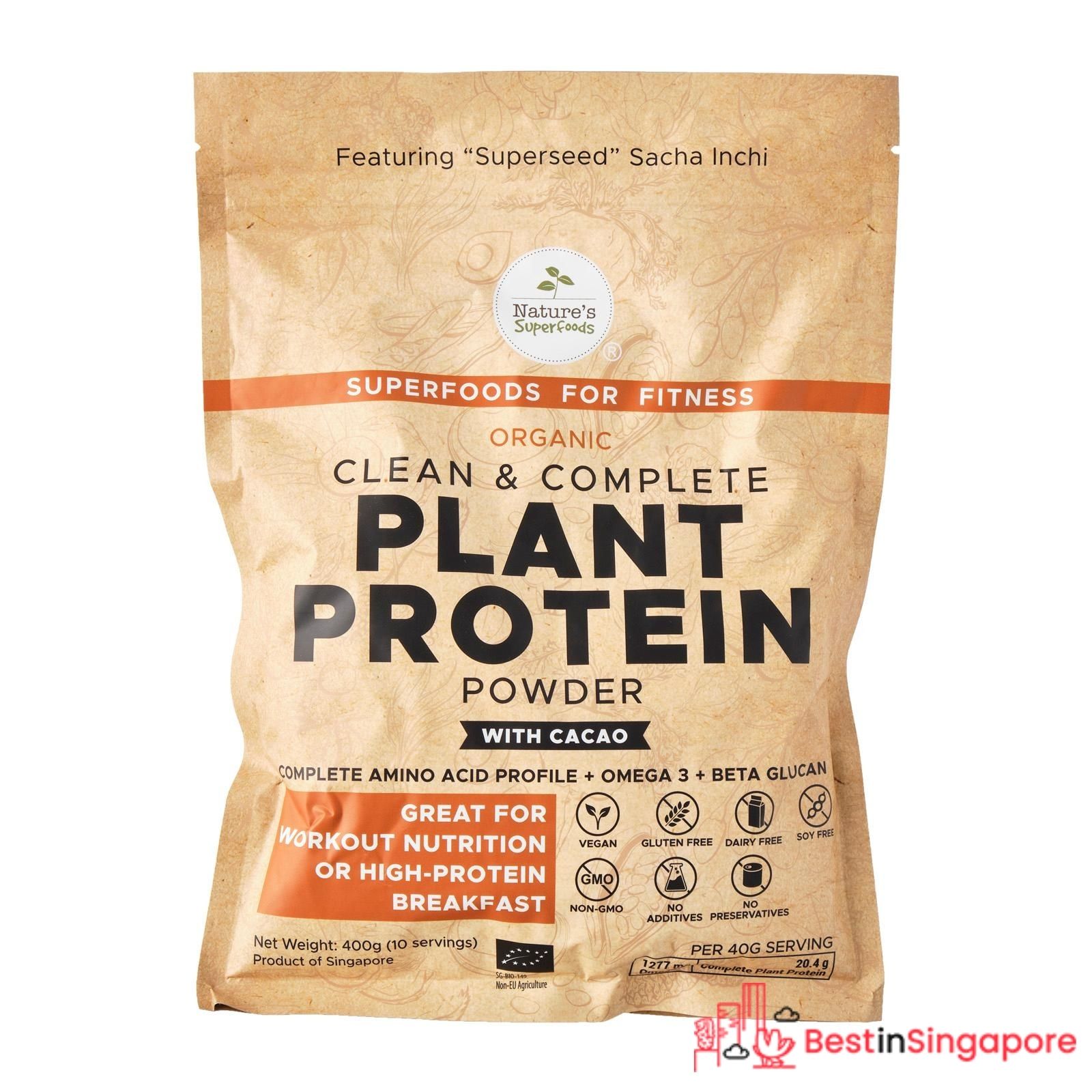 Price: $32.90
Buy It On Nature's Superfoods (Also available on Redmart, Shopee, Lazada, Amazon, Fairprice, etc.)
Nature's Superfoods Organic Plant Protein Powder proves organic is power. The powder is blended with 5 types of plant proteins — sacha inchi seeds, peas, brown rice, pumpkin seeds, and chia seeds. Aside from their original flavor, they also have powders with cacao and matcha.
All of these nourish the body for flawless digestion and efficient absorption. It is completely gluten-free too, ensuring a clean supplement to your diet.  
We highly recommend Nature's Superfoods Organic Plant Protein Powder to those looking for a plant protein shake in Singapore.
Highlights
Vegan
Dairy-Free
Gluten-Free
Non-GMO
Nut-allergen free
Organic plant protein powder (Matcha)
Has omega 3 and dietary fiber
Low Glycemic Index (GI), ensuring diabetic-friendly powder
6. Optimum Nutrition Platinum Hydro Whey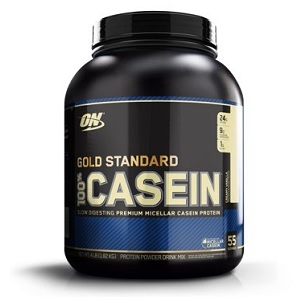 Price: $85.00
Flavoured with luscious chocolate, the Optimum Nutrition Platinum Hydro Whey is better-tasting compared to other protein supplements.
It also contains hydrolysed whey protein isolate. The ingredient lets the body absorb nutrients quicker for instant muscle development.
Plenty of customer reviews for the Optimum Nutrition Platinum Hydro Whey is one of the best tasting whey protein isolate in Singapore.
Highlights
Turbo Chocolate flavour
Lactose-free
Vegetarian
Formulated with 30g of protein
Customer Reviews
Many users say they enjoy the chocolate flavour of the powder. Drinkers even compare the supplement's taste to Milo.
There were also a lot of users who liked its composition, what with it being vegetarian and lactose-free. The high protein content was another point that got it a lot of praise.
7. MusclePharm Combat Protein Powder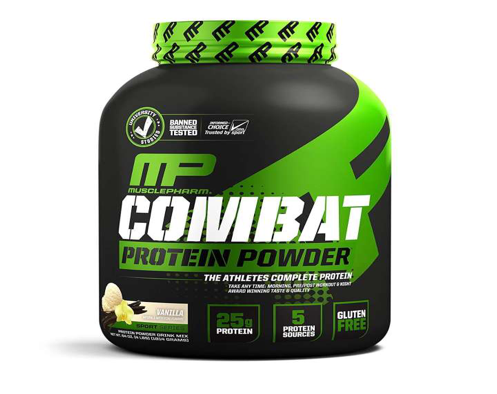 Price: $64.50
If you're after a Singapore protein powder that focuses on muscle growth and recovery, we suggest reading this part. 
Muscles can continuously grow and recover with assistance from MusclePharm Combat Protein Powder. It has 5 protein sources that have separate performances — some protein digest quickly while the others are slow-absorbing.
The protein technology amplifies the body's ability for muscle regeneration throughout the day. This makes it a great protein drink in Singapore for those who want total replenishment and continuous muscle development.
Highlights
Available in 6 flavours – Banana cream, Chocolate Milk, Chocolate Peanut Butter, Cookies & Cream, Vanilla, and Triple Berry
Powder mixes easily in milk and water
Has 25g of protein
Formulated with glutamine plus digestive enzymes
Customer Reviews
The taste of MusclePharm Combat Protein Powder got a lot of compliments from users. Many also said the protein powder performs effective muscle recovery, based on their before-and-after stats.
8. Optimum Nutrition Pro Complex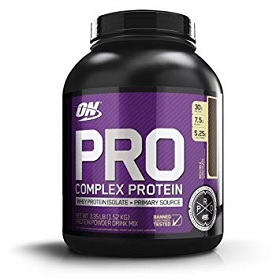 Price: $68.64
Optimum Nutrition Pro Complex is one protein supplement in Singapore that can keep up with the on-the-go lifestyle. Containing below 1g of fat, it manages weight to help users maintain a lean frame.
It is light so the body can continue its active routine while building muscles. This is ideal for gainers who also want to keep as active as possible.
Highlights
Has 30g of protein
Rich chocolate flavour
With calcium
Mixes perfectly into drink
9. Perfect Keto Whey Protein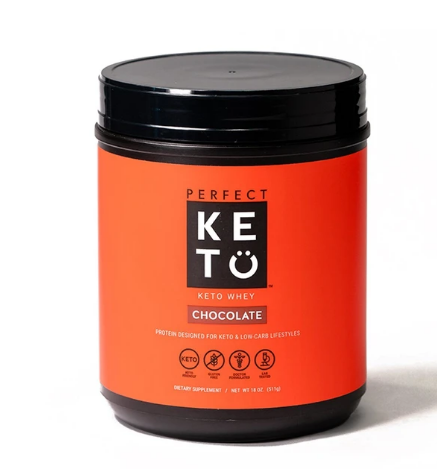 Price: $38.99
If you're on the Keto Diet and wondering if you can still get protein powder in Singapore that's Keto friendly, well here's your answer. 
Don't get enough protein? Then you must avail the Keto Whey Protein of Perfect Keto. It is made with 100% clean, keto-friendly ingredients, including whey from grass-fed dairy with added MCTs and Stevia for focus and satiation.
This Keto Whey Protein will certainly help you support your muscles and serve as a delicious meal replacement. You may use this in your breakfast, lunch, before and after your workout.
Highlights
Available in 3 variations — Chocolate, Vanilla and Unflavored.

Made with keto-friendly ingredients

No fillers


No nitrogen spiking
10. Isopure Zero Carb Protein Powder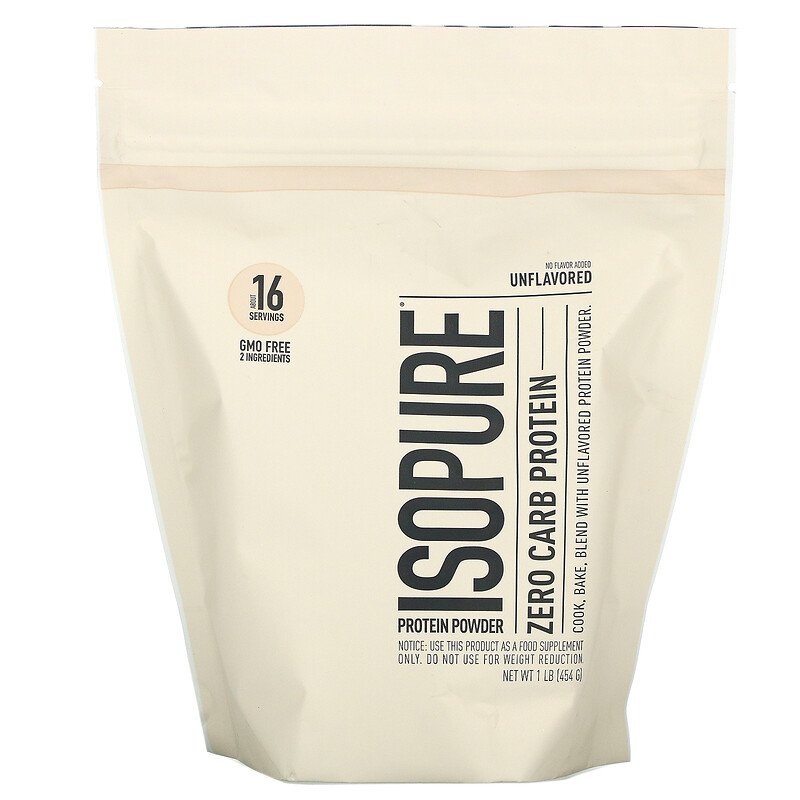 | | |
| --- | --- |
| BEST FOR | Avoiding carbs and gluten / for cooking |
| COST | $30.89 SGD / 1 lb  |
| CALORIES PER SERVING | 100 |
| PROTEIN PER SERVING | 25g |
| WHERE TO GET IT | iHerb Singapore |
Not everyone wants to drink their protein. Perhaps you want to shake things up, or maybe you prefer to cook with your protein powder. 
The Isopure Zero Carb Protein Powder is perfect for that. This unflavoured zero carb protein powder is the best protein powder in Singapore to add to your cooking or baking. Because it is zero carbs and is unflavoured, it is the ideal protein addition to your recipe as it won't alter the carbs and flavour. 
In addition to that, this versatile protein powder can still be taken in liquid / drink form and you have the freedom to add your own flavour to it. Be it natural juice or cocoa powder, you control the flavour that you want your protein drink to be. 
The Isopure Zero Carb Protein is also gluten-free so that alone already makes it useful to so many. We love that this is the perfect basic protein addition to any drink / recipe and you can definitely have fun with this protein powder. 
Pros
Great for adding protein to any recipe
Gluten and carb-free
GMO free
Cons
Cannot be used as meal replacement
Not recommended to take on its own
Customer Reviews
Isopure Zero Carb Protein Powder is very versatile and that's what makes it popular. There are plenty of online reviews of this protein powder and it is mostly of customers who appreciate Isopure Zero Carb as a pure protein addition to their drink / meals / recipes. 
Here's a verified purchase review (from iHerb Singapore) from a customer who wishes to remain anonymous:
This is the best protein powder I have ever tried. I am in my 50s and lactose intolerant. I have no problem at all from taking it regularly. It helps to supplement my protein intake after my strength training workout. It only has 100cals per serving which is lower than most protein powder. I just mix it with water and it tastes like milk powder drink to me. It's expensive but worth the money. Look out for promotion which offers up to 20% off!
11. Sunwarrior Protein Warrior Blend (Plant-based Vegan)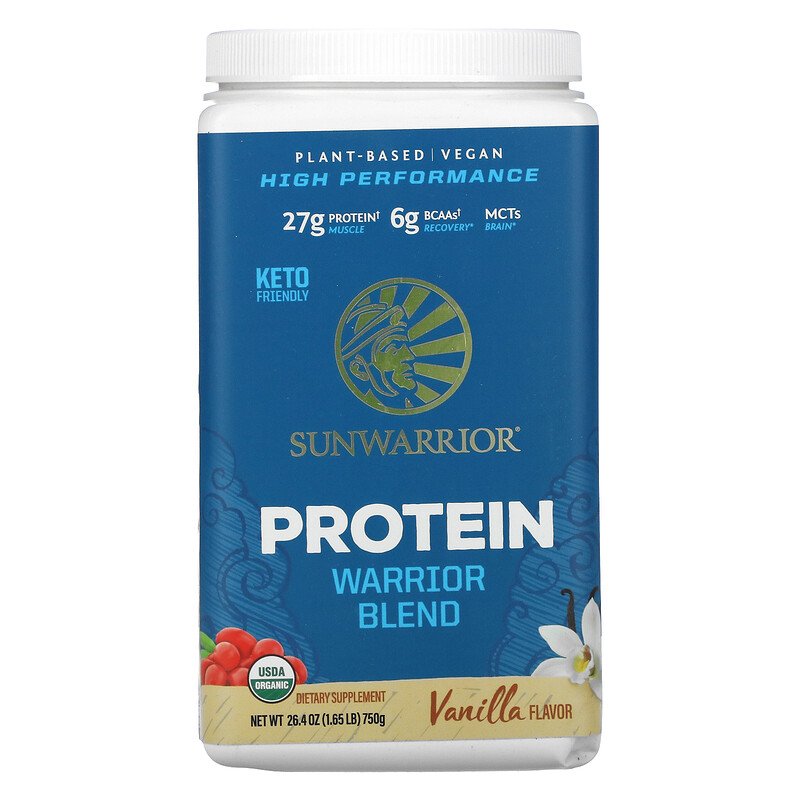 | | |
| --- | --- |
| BEST FOR | Vegans |
| COST | $49.04 SGD / 1.65 lbs |
| CALORIES PER SERVING | 100 |
| PROTEIN PER SERVING | 18g |
| WHERE TO GET IT | iHerb Singapore |
If you're vegan or vegetarian and you still want to build muscle and get your dose of protein, the Sunwarrior Protein Warrior Blend is the best option for you. 
It is both Keto-friendly and vegan so this suits those whose dietary restrictions fall on either (or both) options. It comes in 5 flavours (Vanilla, Mocha, Berry, Chocolate and Unflavoured), yet it has zero added sugars. It's a great vegan protein powder in Singapore that has customers coming back for its flavours.
With 27 grams of organic plant-based protein in every 37.5 grams of serving, it makes for a great pre and post-workout drink so you can build and repair lean muscle. It is also extremely straightforward and easy to prepare: you simply mix 1-1.5 scoops of the Sunwarrior Protein Warrior Blend to 10-16 oz of your favourite drink and shake. 
Pros
Low Carb (just 2g per serving)
Plant-based and Keto-friendly
Gluten and Soy-free
Can be used as a dietary supplement
Cons
May not be suitable to those with nut allergry
Customer Reviews
Sunwarrior Protein Warrior Blend has earned plenty of satisfactory and happy reviews online. Plenty of their customers remark how rich this protein powder is as a drink despite it being vegan. 
Here's a review by an iHerb Singapore customer who's also left some helpful tips:
It was recommended in a nutrition book as one of the most natural proteins for couples trying to conceive. It also turned out to be really yummy! I've tried vanilla, berries and chocolate – all great. Perfect for a morning smoothie- I add fruits and almond milk. Really thick, don't add more than one scoop. Really a lot – it's enough for every day for 2 people for 5-6 weeks.
So now you know the best protein powders in Singapore if you're looking for a dietary supplement! These are the protein powders both bodybuilders and athletes should stick to, as far as we're concerned.
Of course, if you think we missed another great powder that should be on the list, you're welcome to let us know! Just be sure to tell us what makes that powder great too.
Finally, if you feel like combining these with a gym membership, you may want to read our roundup of the best gym memberships in Singapore.
And if you're a runner or looking to boost your cardio as well, you may be interested in our list of the best running shoes in Singapore too!