Where to Find the Best Money Changers in Singapore
Are you looking for the most accessible money changers on the island? If so, then you've come to the right place because today, we're making a roundup of the best money changers in Singapore who might be close to where you are right now!
Money changers are scattered all over Singapore, but sometimes, they're hard to find, given their location. Nobody wants to travel all the way to another area just for money changers.
So, we made a list of the best money changers in Singapore worth checking out to make your lives easier. In making this list, we made sure that the ones we included have accessible locations, competent staff, and the most updated exchange rates.
Check them out one by one to see which one's closer to your location!
1. Thin Margin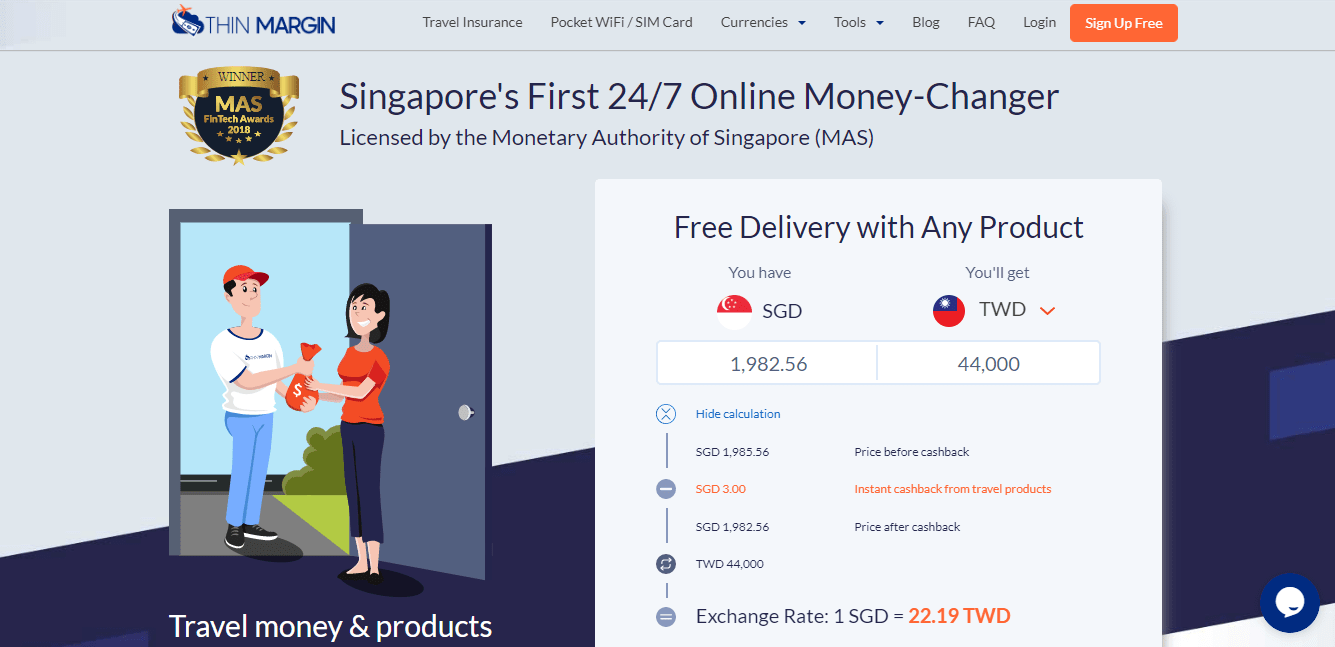 BEST FOR
Delivery and Pick-up
SERVICES
Online Money Changing
WEBSITE
https://www.thinmargin.com/
ADDRESS
1 Coleman St, The Adelphi, Singapore 179803
CONTACT DETAILS
+65 6904 9930 |

[email protected]

OPERATING HOURS
Open 24 Hours
If you've got no time to drop by the nearest money changer, Thin Margin is the perfect option for you! It's an online money changer that delivers and picks up the money right at your doorstep.
With Thin Margin, you don't have to drive and wait in line. You can just chill at home and wait for their delivery guy to deliver the money to your home, which is why we call it one of the best money changers in Singapore.
What's more, it also doesn't charge customers with a delivery fee. You can also gain access to its bundled exchange rates, which makes converting money cheaper on your end.
Highlights
Free delivery
Bundled exchange rates
MAS-regulated
Customer Reviews
Here are some of the reviews that Thin Margin has received from customers:
"This is my second time dealing with Thin Margin and I have to say, I'm impressed. The first time, I had the delivery done to my home. The person who delivered my currency was professional and friendly, running me and my husband through the amount of currency exchanged and how we could contact Thin Margin if there was any discrepancies within an hour. The second time was this morning. I had the currency delivered to my office this time and the person who delivered it was prompt, friendly and went through the necessary checks before passing me the currency. He also let me know how I could contact Thin Margin in case of discrepancy within an hour."
"Bought 2 different currencies from them and rates were both very good, in fact, better than money changer rates! There is a minimum amount that you need to change and also a small delivery charge if you don't meet the min total amount but it's definitely worth the delivery fee as your currency is delivered to your doorstep. Saves me the hassle of travelling to a money changer and carrying cash around. I would say service is efficient and trustworthy so far. Will definitely use them again in the future."
2. Arcade Plaza Traders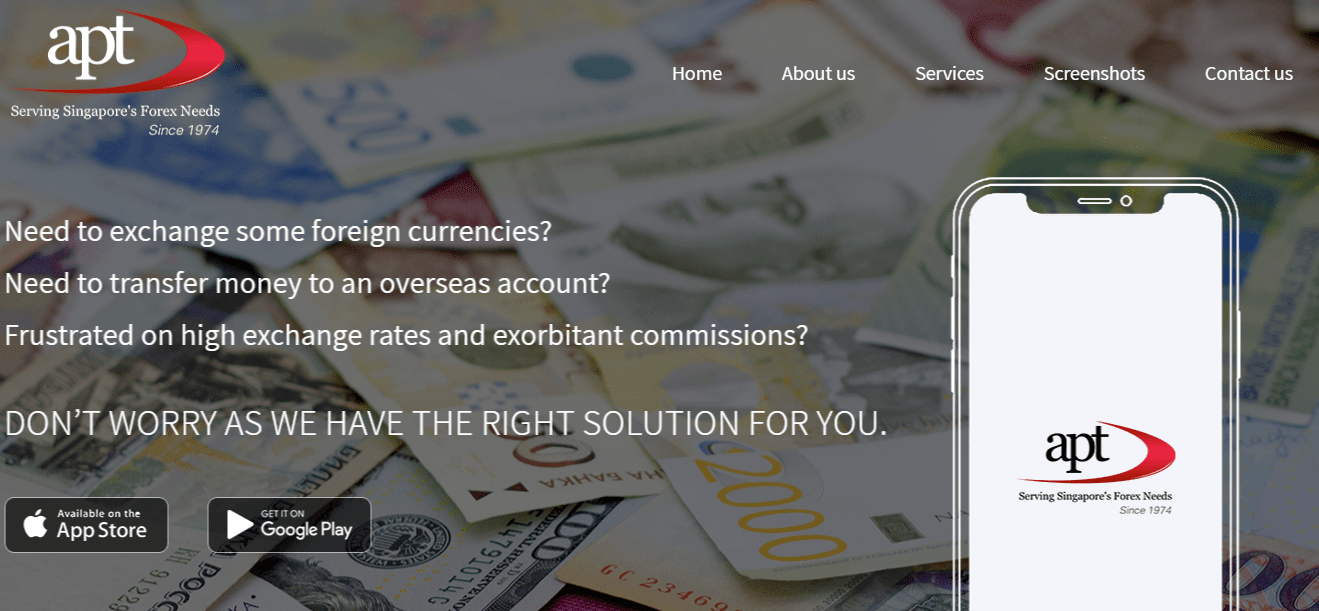 | | |
| --- | --- |
| BEST FOR | Accurate Exchange Rates |
| SERVICES | Money Changing, Money Transfer, and Remittances |
| WEBSITE | https://www.aptonline.com.sg/ |
| ADDRESS | 11 Collyer Quay, Singapore 049317 |
| CONTACT DETAILS | +65 6227 7660 |
| OPERATING HOURS | Monday – Friday, 10:00 AM to 5:00 PM |
Arcade Plaza Traders has been helping Singaporeans with their foreign exchange, money transfer, and remittances since 1974.
It has grown into one of the most trusted money changers on the island due to its consistently reliable services, which is why we consider it among the best money changers in Singapore.
Over its years in the business, it's managed to bridge financial networks here and overseas, which makes it services more accurate and better than other money changers.
It's also monitored by the Monetary Authority of Singapore, so rest assured that every transaction with APT is legal.
Highlights
46 years of experience
Financial networks abroad
MAS monitored
3. Arcade Money Changers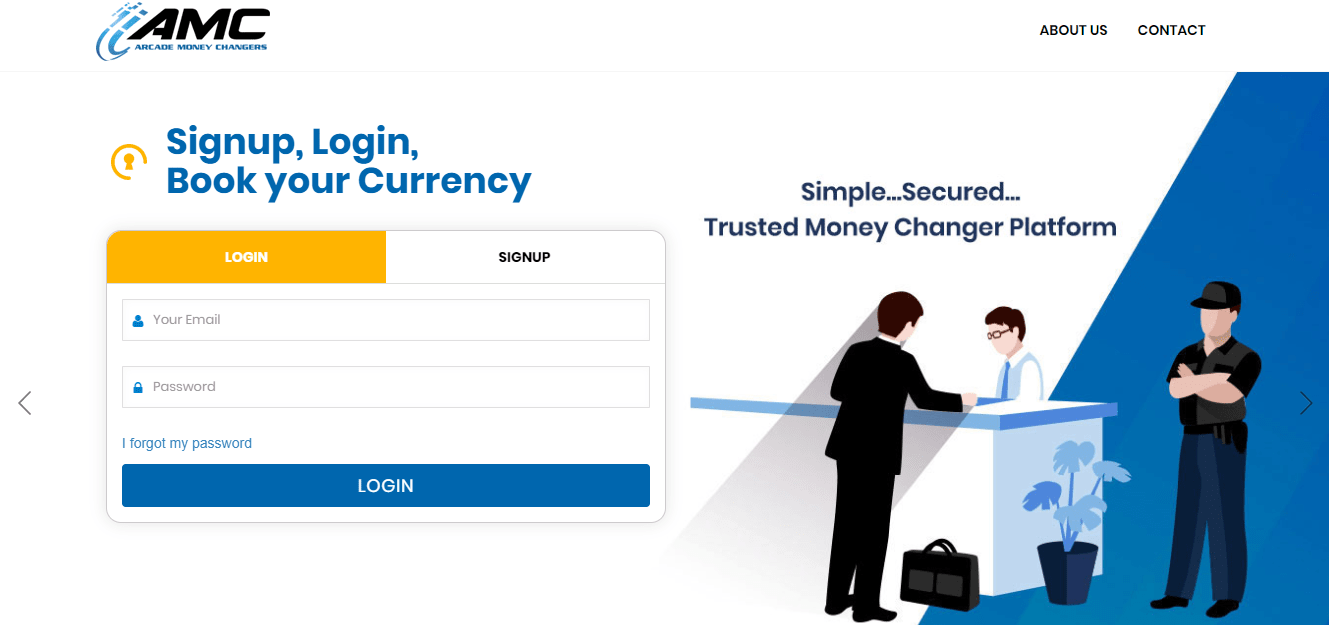 | | |
| --- | --- |
| BEST FOR | Competitive Rates |
| SERVICES | Money Changing |
| WEBSITE | https://arcademoneychangers.com.sg/ |
| ADDRESS | The Arcade #01-18, 11 Collyer Quay, Singapore 049317 |
| CONTACT DETAILS | +65 6221 2080 |
| OPERATING HOURS | Monday – Friday, 9:30 AM to 6:30 PM |
With over 40 years of experience, Arcade Money Changers has become a staple name in foreign exchange in Singapore. It's known for offering a wide range of currencies with the most competitive exchange rates.
One of the reasons we call it one of the best money changers in Singapore is its safe and secure money exchange location. More than this, it's also allowed online currency booking to make the transaction more convenient during the day of pickup.
With this feature, you don't have to count your money in line and compute how much money you are to receive. You will know the rate and how much money you will receive the day you book for an exchange.
Highlights
Online booking
Dynamic exchange rates
Wide variety of currencies
Customer Reviews
Most customers say it's the best place to have your money exchanges. They have also noted how their rates are always accurate and honest.
Others also commented that lines tend to be long at times but only due to the volume of people availing of its services, not because of incompetent staff.
Some also talk of how safe and secure the location is which puts their minds at ease while holding a huge chunk of money.
4. Mohamed Thahir Exchange
BEST FOR
Special Currencies
SERVICES
Money Changing
WEBSITE
http://thahirexchange.com/
ADDRESS
11 Collyer Quay, #02-08, Singapore 049317
CONTACT DETAILS
+65 9066 6570 |

[email protected]

OPERATING HOURS
Monday – Friday, 9:30 AM to 6:00 PM
Mohamed Thahir is among the few money changers on the island that accept special currencies. It buys and sells more than 150 currencies from all over the world, which is why we consider it one of the best money changers in Singapore.
Some of the rare and special currencies it accepts are the Hungarian Forint, Mexican Peso, Croatian Kuna, South African Rand, Iraqi Dinar, Russian Ruble, and a whole lot more currencies. What's more, all its currencies are secure and well-screened to ensure their authenticity.
You may also opt for online booking of currency to make the transaction faster and more convenient when you drop by its location.
Highlights
150 currencies
Well-screened currencies
Online booking
Customer Reviews
Besides its wide range of currencies, it's also been commended for its honesty. Some customers have noted that its staff are honest and reliable at all times. Here's feedback proving that it's among the most honest money changers out there:
"I changed for THB but failed to check currency given to me due to being in a rush. And went back about 45mins later to inform there was a shortfall of the currency exchanged for with the receipt as proof and a heavy heart that I might not be able to get back the shortfall amount. The money changer then checked and tallied his THB currency on hand and found that there was a surplus. And have given me the remaining balance amount! Recommended to change currency with. A very honest changer whose integrity is worth more than money!"
And that's the end of our list of the best money changers in Singapore! We guarantee that any of these money changers are reliable and won't let you down with their services.
If you know other money changers in Singapore, drop their names and we'll check if we can add them to our roster. You can also mention what makes them a great money changer!
By the way, if you're also looking for a savings account to help you save money, then do check out our list of the best savings accounts in Singapore. Any of these options will help you manage your expenses to save more money for future use!