DBS Multiplier VS OCBC 360: A Guide to These Savings Accounts
Choosing a dependable bank for a savings account with attractive interest rates and perks is not an easy task. If you want to put your money into a savings account but don't know which bank to trust, worry no more because we're here to help!
If you haven't had any experience with opening a savings account, how would you know which bank you should trust your money with? Well, in this article, we're going to talk about the two of the most advertised and in-demand savings accounts on the island: DBS Multiplier and OCBC 360.
We're going to review and compare both of them to guide beginners on how to choose the right savings account that fits their needs. We will also include a few notes that every beginner must know before choosing a savings account.
Without further ado, let's start.
How to Choose the Best Savings Accounts in Singapore
Signing up for a savings account is important because it's the most secure place to store your funds. However, it's worth noting that savings accounts offered by different banks may have better perks than the others.
In line with that, there are a few factors you need to consider when looking for the right savings account. Our suggestion is to consider a bank with as many perks as possible.
Let's go over some of the things you need to keep in mind while looking at your options. These tips will help you go over our review of DBS Multiplier VS OCBC 360 later in the article.
1. Interest rates
One of the most important considerations when looking for a saving account is its interest rates. Most savings accounts on the island offer interest rates ranging from 0.05% up to 3.80%.
You won't be able to see growth in your savings if the interest rate stays or goes below 0.05%. If you're only planning to use a savings account as a storage for your funds, then interest rates shouldn't matter that much.
2. Monthly fees
If you thought that monthly fees for savings accounts don't exist because of attractive interest rates, then you're wrong. There are some savings accounts that charge monthly fees to keep your funds stored there.
Monthly fees vary depending on the policies of the bank, but make sure not to go with a bank that charges more than S$10 per month for a savings account.
In fact, try to look for a bank that doesn't charge any monthly fees. It will pay off in the long run, especially if you're only intending to use a savings account as storage, not a growing investment.
Lastly, just make sure that these accounts don't come with unnecessary fees that might hurt your funds in the long run.
3. Minimum deposit
A minimum deposit or initial deposit is the minimum amount of money that you are required to deposit in order to open a bank account. If you want more freedom when opening a savings account, we recommend going for a bank that doesn't require any minimum deposit.
Unfortunately, most banks in Singapore require a minimum deposit. However, a minimum deposit shouldn't be considered as a disadvantage because the higher the minimum deposit, the more perks and benefits the account holder is usually given by the bank.
4. Easy withdrawal
Money withdrawal is an important factor to consider, especially if you're a person who always needs cash on hand. It is also a convenient feature in case you need quick access to money for emergency situations.
However, keep in mind that the purpose of a savings account is to safeguard your funds from unnecessary expenses. An account that offers easy withdrawals may tempt you to withdraw more money than you need, which can put you at a disadvantage in the long run.
It's important to choose a savings account that offers both the convenience and the encouragement to help you manage and grow your funds.
DBS Multiplier VS OCBC 360
Now that you know which factors to consider when choosing a savings account, it's time to discuss the different advantages and disadvantages for both the DBS Multiplier and OCBC 360 savings accounts.
Let's start with DBS Multiplier, shall we?
DBS Multiplier

As one of the most trusted banks on the island, the Development Bank of Singapore (DBS) offers a variety of savings accounts, one of which is DBS Multiplier. DBS Multiplier is a savings account that is ideal for salaried customers who like to manage their own finances.
Now, let's take a deeper look into DBS Multiplier and see what makes it a worthy option for a savings account.
1. Interest rates
The interest rates for a DBS Multiplier account start at 0.05% p.a, but have the chance to increase as account holders make more transactions and store more money in their account. It's worth noting that interest rates can reach as high as 3.80% p.a., significantly higher than the interest rates offered by standard banks in Singapore.
To earn bonus interest, account holders are encouraged to purchase insurance, invest, apply for home loans, and/or use their credit cards, all of which should be tied to DBS or POSB (Post Office Savings Bank).
2. Fees
DBS Multiplier doesn't have as many fees as other savings accounts on the island. To be more precise, it has no management fees, platform fees, and even withdrawal fees unlike most banks.
However, there's a fall-below fee if your account goes below the required minimum balance of S$3,000. This fee is waived for account holders who are 29 years old or younger.
3. Other benefits
One of the features that make DBS Multiplier stand out is the quick and easy application process, provided that you meet certain criteria and requirements.
On top of that, DBS Multiplier doesn't require a minimum deposit. This makes it much easier to open a savings account for those who are still starting out and don't have much funds yet.
Other benefits that we like about DBS Multiplier are the lack of foreign exchange fees and the convenience of 24/7 multi-currency transactions. If you're a person who frequently travels for work or leisure, then you will benefit immensely from these features.
You are also able to enjoy DBS Multiplier to the fullest extent by applying for loans and using your credit cards because these can increase your account's interest rates. That being said, DBS Multiplier is the perfect option for those who are comfortable in managing their own finances.
4. Pros and Cons
As with most savings accounts in Singapore, DBS Multiplier comes with its own pros and cons too. Your choice will ultimately be defined by your financial goals and how often you need to spend.
If you haven't had any experience in owning a savings account, you might be attracted to DBS Multiplier's high interest rates, lack of minimum deposits, and fewer fees compared to other banks.
However, the higher interest rates have a catch. Account holders will need to engage in loans and credit cards in order to see proper growth in their savings– Otherwise, their savings will not grow because the base interest fee will remain at 0.05% p.a.
You will be able to enjoy the attractive interest rates of DBS Multiplier only if you have a high account balance and spend more than a usual person.
5. Reviews for DBS Multiplier
Take a look at what a DBS Multiplier account holder had to say about his experience:
"Application Process was a breeze and as usual, DBS's online banking experience has and always never disappoints. Chose to start a multiplier account after reading a seedly comparison article and so far no regrets. I mean a reliable bank account with decent interest rates?! Sign me up whenever."
"I am early in my career with no dependents yet, irregular monthly expenses, and no regular bills via GIRO. As such, I can only get higher interest rates with DBS Multiplier compared to other bank accounts (e.g. UOB One). Although DBS has been slashing its interest in response to the current economic situation, I'm still better off sticking with DBS."
OCBC 360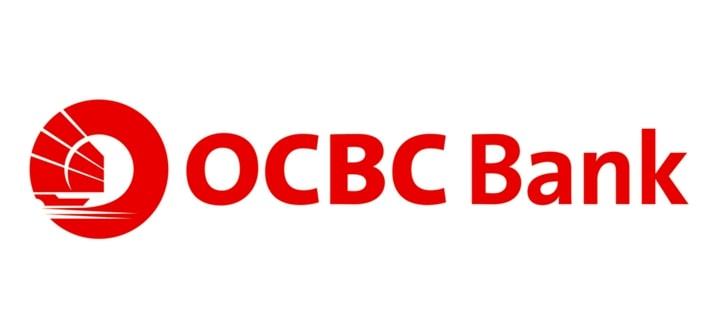 Now that we've gone through the different features of DBS Multiplier, we're now going to talk more about the different features of OCBC 360 and why it rivals DBS Multiplier.
OCBC 360 is also offered by one of the biggest banks on the island, the Oversea-Chinese Banking Corporation (OCBC). But how does it compare to DBS Multiplier?
Let's find out.
1. Interest rates
Compared to DBS Multiplier, the OCBC 360's interest rate also starts at 0.05% p.a. but can only go as high as 2.63% p.a. Account holders will also have to comply with certain requirements if they're after higher interest rates.
However, earning bonus interests with OCBC 360 is a bit easier compared to DBS Multiplier. It has a 2-tier bonus interest system for accounts that meet certain requirements.
Account holders may earn bonus interests through the following ways: crediting a salary of at least S$1,800 through GIRO, increasing their account's average daily balance by at least S$500 against the previous month's, and purchasing any insurance products offered by OCBC.
Your bonus interest can also increase if you maintain an average daily balance at least S$200,000, entitling you to an additional 0.8% p.a. However, the bonus interests cap off at S$75,000 in account balance.
2. Fees
OCBC 360 account holders don't have to worry about having their savings deducted by a ridiculously high number of fees. This is because your OCBC 360 savings account won't be charged exchange fees, monthly fees, management fees, and platform fees.
Like most banks, OCBC 360 also charges a fall-below fee of S$2 when your savings fall below S$3,000. However, the fall-below fee of S$2 is waived for the first year of owning the account.
3. Other benefits
DBS Multiplier and OCBC 360 basically offer the same set of benefits: fewer fees, waivable fall-below fees, and easy application processes.
However, OCBC 360 doesn't encourage its account holders to spend more money, use your credit card, and/or apply for loans in order to reap all the benefits. In fact, it even rewards account holders for saving more.
4. Pros and cons
One of the things we like best about OCBC 360 is that it doesn't require account holders to spend as much money as possible. Those who have more in savings will even be rewarded with bonus interests.
Because of this, we think that it's an ideal option for those who earn a modest salary and don't like splurging on items and travels.
On the other hand, OCBC 360 has a lower maximum interest rate compared to DBS Multiplier. Also, unlike DBS Multiplier, OCBC 360 has a minimum deposit of at least S$1,000.
5. Review for OCBC 360
Here are some bits of feedback shared by OCBC 360 account holders:
"It has a very good online user interface and its interest is among the best compared to the rest of the bank in Singapore if you bank on your monthly salary of at least S$2k. Pretty good customer service support and fuss free banking experience. To top it up, you can even withdraw from UOB atm with 0 fees! That means you can easily withdraw money anywhere. Besides, some of their branches like in AMK hub are open 7 days a week! Such a convenience! If you have an OCBC 365 credit card reaching its min. spend, you can even get extra interest in your bank savings account. More if you buy their savings plans. Fantastic!"
"I use the 360 for my salary, credit, and payment of bills. The bonus interest can be quite significant, especially for consecutive months where there was an overall increase in my savings. Although the interest rate has been adjusted down recently, it definitely remains competitive compared to other accounts out there in the market. OCBC banking app is easy and convenient to use as well."
Conclusion
KEY POINTS
DBS Multiplier
OCBC 360
● Higher interest rates

● Fewer fees

● Ideal for those who know how to manage their own finances

● Quick and easy application

● No foreign exchange fees

● No minimum initial deposit

● Fewer fees

● Easier to qualify for bonus interests

● Low minimum initial deposit

● Fast and convenient application process

● Incentives for salary credits

● Rewards for saving
And with that, we conclude our comparison between DBS Multiplier and OCBC 360. Based on what we've researched, both are good options for savings accounts, but one offers more perks that are easier to achieve.
Both DBS Multiplier and OCBC 360 offer the same set of perks, actually, but it's easier for account holders to gain access to the benefits offered by OCBC 360. For one, it doesn't require account holders to spend as much money as possible in order to gain bonus interests.
More than that, it even offers interest rewards to those who build up their savings. However, remember that the bonus interest rates are only limited to S$75,000 in account balance.
If you're not a fan of limits in interest rates, then we suggest going for DBS Multiplier. It might be harder to qualify for its rewards and perks, but at least there's no established limit to the amount of interest gained.
DBS Multiplier is a good option if you're a frequent spender and would love to spend more money to gain higher interests.
Anyway, if you're looking for more options, we recommend checking out our list of the best savings accounts in Singapore. Any of these savings accounts can help you manage your finances in a secure manner.