The 28 Best Makeup Artists in Singapore for Wedding Events
By Jasmine Wee
Looking for a professional artist who can do glowing-bride makeup on your wedding day? Lucky for you, we've already listed the best makeup artists in Singapore who are highly skilled in doing a variety of makeup styles, giving you the perfect look that compliments your natural beauty!
See our list below to find out more about their services as well as their offered wedding packages!
1.  Jennis Wong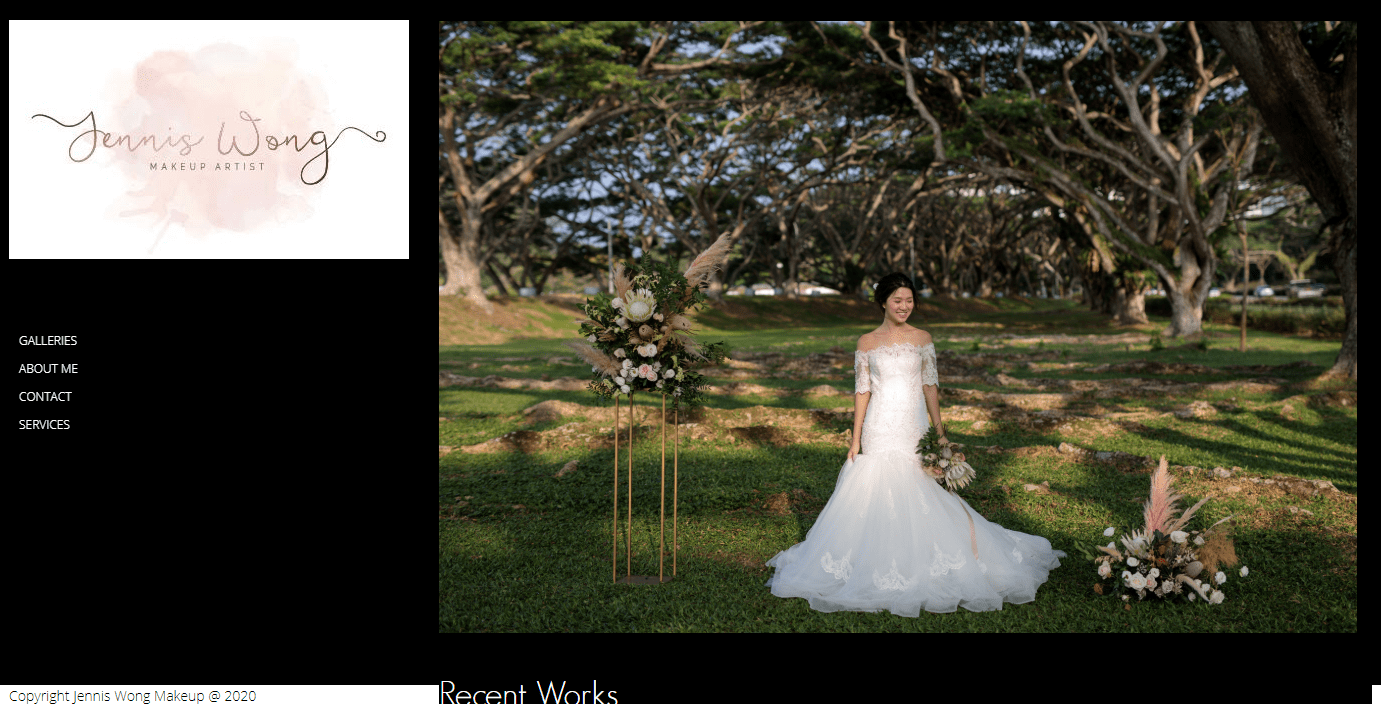 | | |
| --- | --- |
| BEST FOR  | Simple bride makeup style, Westernised style, and Korean dewy trends |
| PRICING | Packages |
| WEBSITE | https://www.jenniswong.com/ |
| ADDRESS | 101 Upper Cross Street, Yanny Beauty House, People's Park Centre, Singapore 058357 |
| CONTACT DETAILS | +65 9467 4670 |
| OPERATING HOURS | Daily, 11am–6pm |
For an elegant and sophisticated bride look, you can rely on the makeup artistry and hairstyling skills of Jennis Wong. She makes sure that you'll be relaxed and pampered and that you'll look the best version of yourself as you walk down the aisle.
She can do multiple makeup styles like a simple and soft look, westernised makeup look, and even the dewy Korean trends. Aside from this, she also introduces new styles to achieve the ideal look that the clients want.
When it comes to scheduling, she can adapt to your hectic schedule and plan the right hair and makeup style that matches your preferences. She can assist you through your actual wedding day, pre-wedding shoot, and even overseas wedding!
Besides wedding events, she's also known for doing makeup and styling for family portrait shoots and for commercials and magazine ads.
With this wide range of expertise and services, she can truly be the best makeup artist in Singapore for your wedding preparations!
Highlights
Pre-wedding shoot
Actual wedding day
Family/bridesmaids makeup and hair
Wedding trial makeup and hair
Corporate and commercial shoot
Customer Reviews
Many soon-to-wed couples were amazed and impressed by how Jennis Wong works and can easily find the perfect look for the bride, bridesmaids, and family members as well.
A client shared this experience:
"Jennis did my wedding makeup recently and I'm so thankful to have had her worked her magic on me. During the trial makeup, she was really warm and pleasant, and made me feel comfortable throughout the trial and the same again on my wedding AD. She even took effort to call the night before to remind me about what to do and not to do in preparation for the wedding. The makeup and hairdo turned out exactly the way I wanted and also lasted throughout the day. Would highly recommend her. Thanks Jennis :)"
2.  Makeup Maestro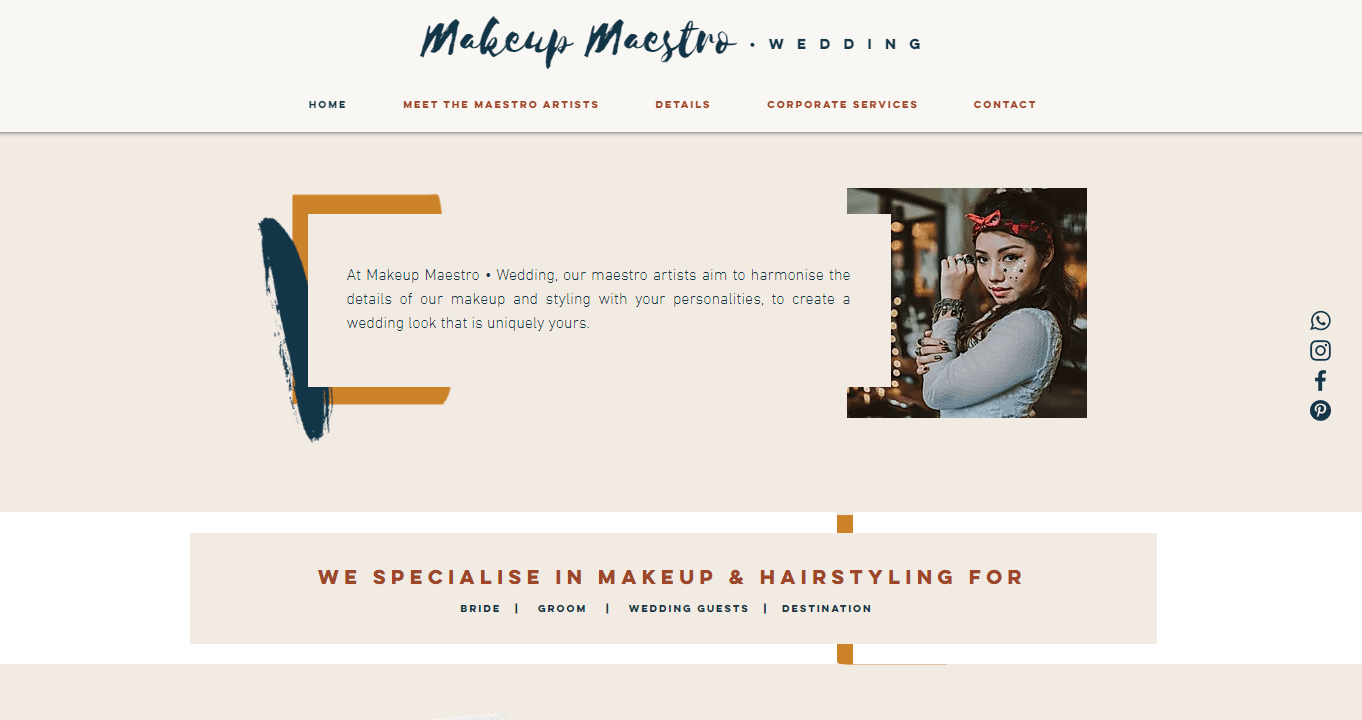 | | |
| --- | --- |
| BEST FOR  | Wedding style, Fashion editorial style shoot, Special makeup effects |
| PRICING | Packages |
| WEBSITE | https://www.makeupmaestrowedding.sg/ |
| ADDRESS | 36 Sago St, Singapore 059027 |
| CONTACT DETAILS | +65 9111 7539 |
| OPERATING HOURS | Weekdays: 11am–6pm |
Makeup Maestro also specialises in makeup and styling for weddings; however, they feature a team of professional artists, instead of having only one specialist.
Rather than choosing from the existing styles, they can create a unique wedding look that matches your personality. This is so you can confidently walk down the aisle and open another chapter in your life the way only you would do it.
But if you've already thought of a style that you want to follow, then their talented makeup artists can do the exact look that you have in mind. Each of their artists has a signature style, ranging from a glowing-skin look to a stand-out-eye style.
They're known for their friendly approach where they get to know the real you first before deciding on a wedding look. This is to bring out your genuine personality so you can have a look that's truly yours.
Their services come in packages that you can use on the actual wedding day, and pre-wedding photoshoot.
Apart from the bride, they can take care of the groom and wedding guests' look as well. They also specialise in commercial shoots and even fashion editorial shoots.
Highlights
Destination pre-wedding shoot
Bridal packages
No hidden costs
Commercial and event services
Fashion editorial shoot
Customer Reviews
Makeup Maestro has always been acknowledged as one of the most recommended and best makeup artists in Singapore. They were also mentioned by many clients, saying that they're always consistent with making the most suitable wedding look for everyone.
A client posted this review:
"My makeup artist was Valda and she was so lovely to work with! I have no regrets for entrusting her with my wedding makeup. 🙂 During the trial session, I had so much fun chatting with her and that really set the tone for the actual day where I was able to feel at ease despite being nervous for the wedding. 🙂 More than just the end result, Valda made the process enjoyable. She took care to curate a palette that suited the brief I gave her and gave very helpful suggestions for my bridesmaid's looks too! 🙂 I truly enjoyed every moment working with her. On the morning of our wedding, she set the tone right for the rest of the day by making me feel calm and comfortable as she did my makeup. I would definitely recommend her services to anyone! :)"
3.  The Make Up Room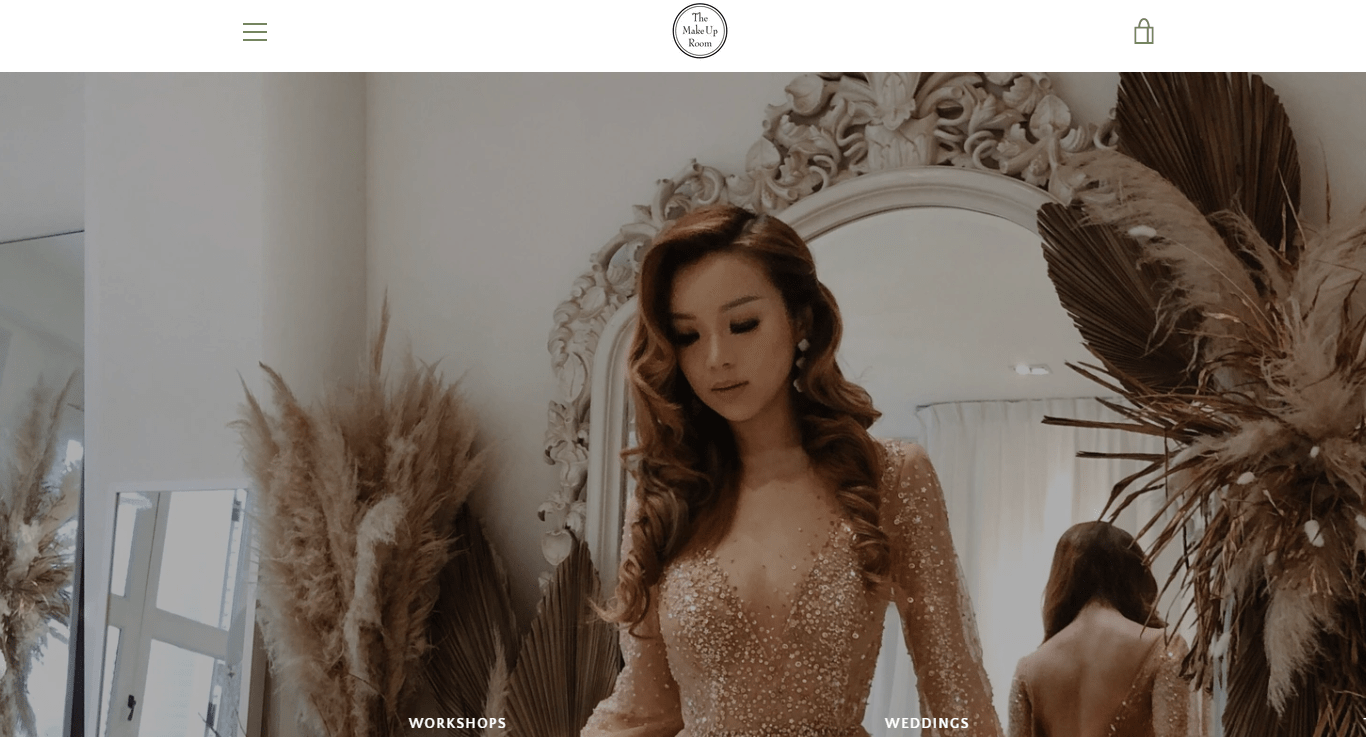 | | |
| --- | --- |
| BEST FOR  | Bride's styling and look, Multi-days wedding package, Theatre styling, and Fashion editorial shoot |
| PRICING | Packages |
| WEBSITE | https://www.the-makeuproom.com/ |
| ADDRESS | 236A River Valley Road S238294 |
| CONTACT DETAILS | +65 9231 2703 |
| OPERATING HOURS | Weekdays: 10am–6pm |
With decades of makeup and styling services, The Make Up Room has become the go-to shop for many brides-to-be. They offer a trial session with their best makeup artists in Singapore so the bride can share her ideas and suggestions about the look that she wants to have on the wedding day.
They also provide multi-day wedding packages for those couples whose wedding extends to 2 days. This may include one session for the first day to do tea ceremonies, church solemnisation or lunch reception, then a fresh session for the actual wedding day.
You can also take an online private makeup class with them for consultation and to practice your skills so you can do your own look for other special occasions.
They even have their own set of products (such as makeup brushes and palettes) that you can bring for travel or daily use.
Highlights
Different bridal wedding packages
Online consultation
Makeup tools
Special promotions
Customer Reviews
The Make Up Room has received lots of praise from clients claiming that the team was able to accommodate them throughout the event and make sure that everything was in place for the bride's look.
A client left this feedback:
"My experience with The Make Up Room was beyond my expectations, simply fantastic! I had Yann for my garden party and Jyue Huey on the actual wedding day(and dinner). Both ladies are pleasant and were very gentle, making the entire process so smooth and satisfying. Special thanks to Jyue Huey for her magic fingers on my big day, really love all my looks! I received so many compliments and I'm already missing her! A really sweet lady and very possibly the best in Singapore! 🙂 Thank you The Make Up Room!"
4.  Autelier Makeup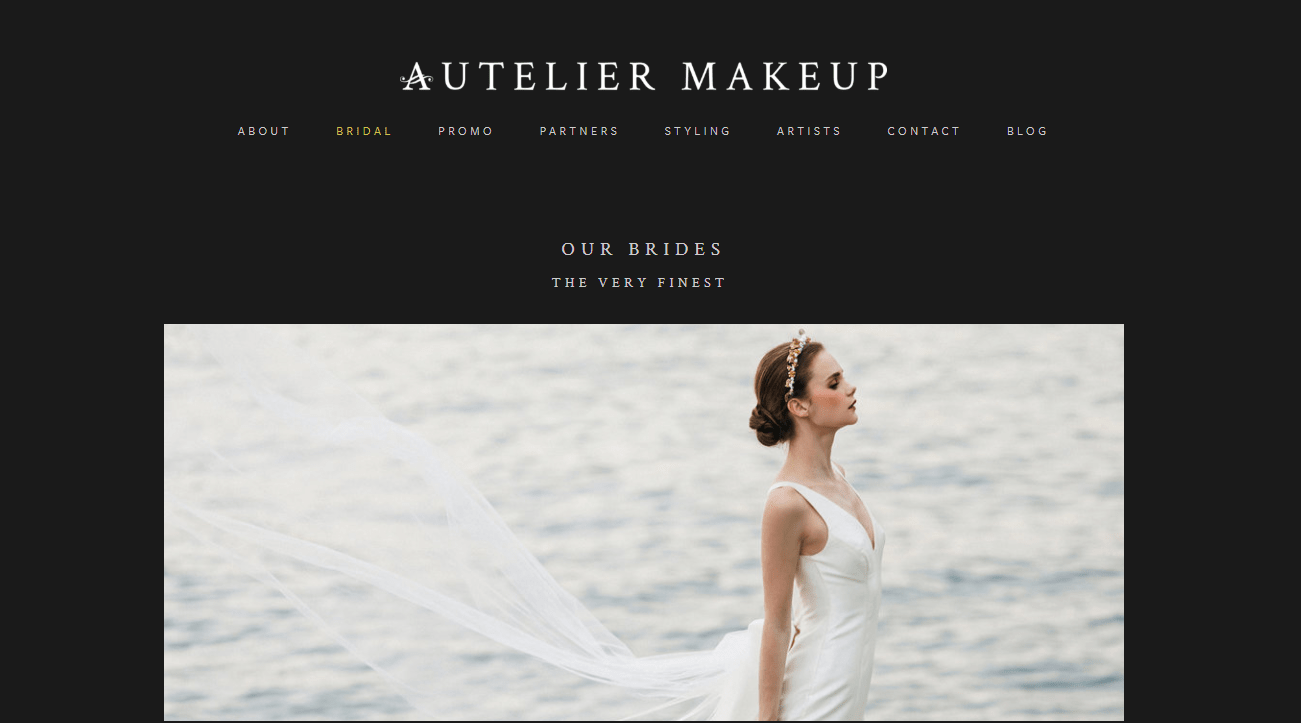 The makeup specialists at Autelier Makeup have mastered different styling techniques, ensuring that every detail of the bride's look will be gorgeous and flawless.
They're capable of creating a natural blushing look or a glamorous style that stands out when you walk down the aisle.
They're well-versed in traditional and conservative wedding looks and also adapt to the current makeup trends. This studio offers various packages for actual day-events where you can choose the one that's suitable for your needs and budget as well.
If you want to have your wedding/pre-wedding shoot at the beautiful locations half-way across the world, they can also assist you with their overseas packages. You'll be photographed with magical backdrops along with your dreamy bridal look.
Apart from working for bridal projects, they've also done styling collaborations for prestigious brands in Singapore and participated in major art festivals and fashion shows.
Highlights
Makeup training academy
Personal makeup and hairstyling
Solemnisation event
Corporate styling
Special promotions
Customer Reviews
Most clients said that Autelier Makeup has the best makeup artists in Singapore because of the team that accompanied them throughout their overseas wedding journey.
A client wrote this review:
"I engaged Patrina for my PWS. Her skills & engagement went above & beyond expectations. She was very thoughtful. She listens to the concerns I have, and the style that I wanted. Her suggestions really sharpened the whole outlook.I appreciate that she does not only focus just on the hair & make up. She will understand the style that you want, the gown that you are going to wear, and then make a recommendation of what may suit you best. It was very helpful since I have no prior experience with regards to make up and hairdo. 🙂 I believe with these skills she has, it comes with much practice & perseverance. The behind the scene that we don't see her do, is what makes the on screen so perfect. 10/10 would recommend."
5.  Makeup By Stella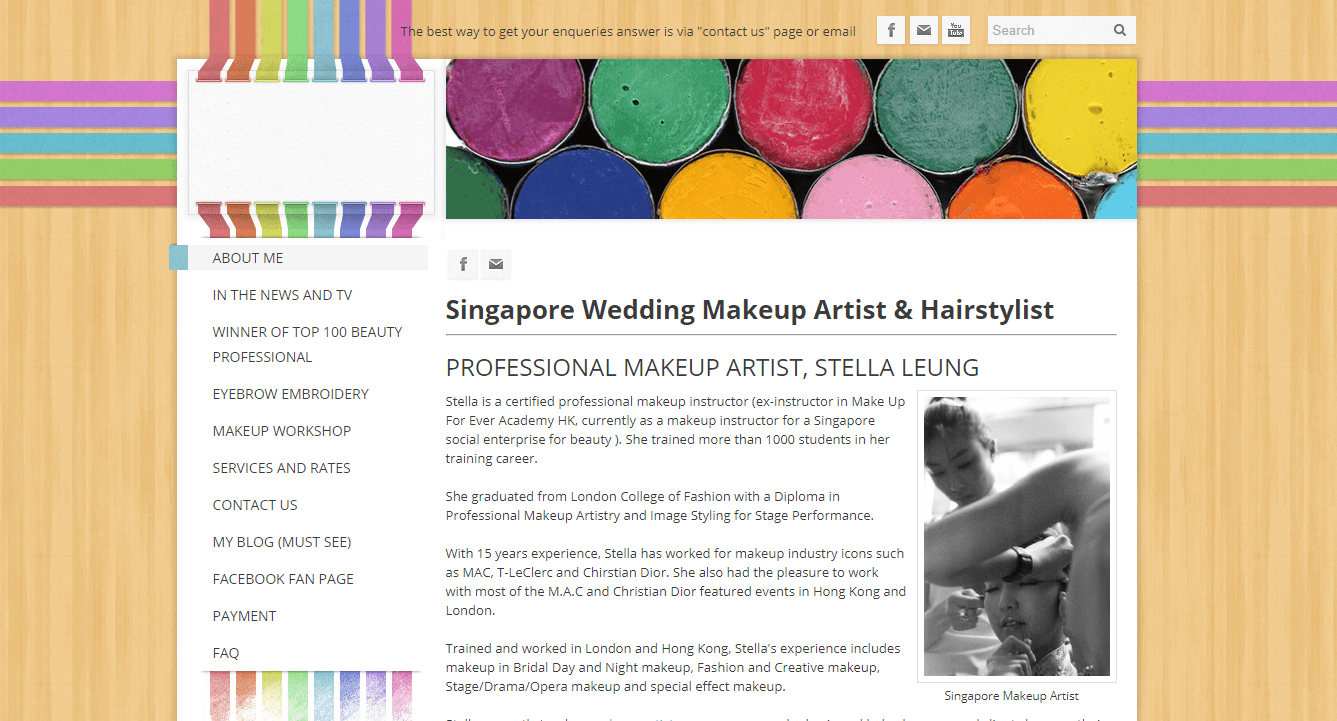 | | |
| --- | --- |
| BEST FOR  | Award-winning makeup artist,  Eyebrow embroidery service |
| PRICING | Packages |
| WEBSITE | http://www.makeupbystella.com/ |
| ADDRESS | 10 Gopeng St, Singapore 078878 |
| CONTACT DETAILS | +65 9878 8667 |
| OPERATING HOURS | Daily, 9am–10pm |
Makeup By Stella is handled by a certified and award-winning makeup instructor who has trained thousands of students and worked with makeup industry icons like Christian Dior.
Her experience and range of expertise is why she's known to be one of the best makeup artists in Singapore.
She has been featured in publications describing her as a promising artist who can make you feel like you're the most beautiful bride on your wedding day. The services included on her offered wedding packages are for actual-day, pre-shoot, and even trial sessions.
Moreover, she also specialises in 6D and misty eyebrow embroidery for that perfect eyebrow shape.
Highlights
Actual wedding day
Pre-wedding shoot
Trial session
Makeup artistry courses
Customer Reviews
Clients shared that they had a satisfying and pleasant experience with Makeup By Stella. They said that she really knows which style best suits the natural look and personality of the bride.
A client gave this feedback:
"Stella was in charge of my makeup for my magical wedding in Bali. She did two looks, one for the Chinese tea session and then the Western look to walk down the aisle. She was very professional, also one of the kindest and most sincere girls i've met in Singapore! Very happy to have asked her to do this important job and be part of the most memorable days in my life."
6. SG Makeover

Valerie is known for her innovative ideas, exceptional quality and friendly professional service. She is continually educating herself on the latest looks new products and trends; ensuring that her services are to the highest standard. Her signature styles are red carpet worthy looks that are elegant, modern and flawless makeup, using her own handmade upper and lower eyelashes to suit your eye shape and enhance your eyes. She believe that every woman deserves to look like a super star. A harmony skillfully applied makeup, perfectly styled hair and her client's personal style, enhancing the most flattering natural features.
Highlights
Pre-wedding shoot
Actual wedding day
Overseas Wedding
Family/bridesmaids makeup and hair
Halloween and Face painting makeup
Corporate and commercial shoot
Customer Reviews
I would truly like to thank Valerie for the wonderful looks she produced on my actual day wedding. During the bridal trial we discussed the look I was hoping to achieved, she accommodating my makeup request and yet input her expertise in the hair and makeup, which turned out really well. Strongly recommend Valerie for her great professional skills!! Engaging her as MUA was one of the best decisions I made.
7. Chi Chi Allure Makeup Studio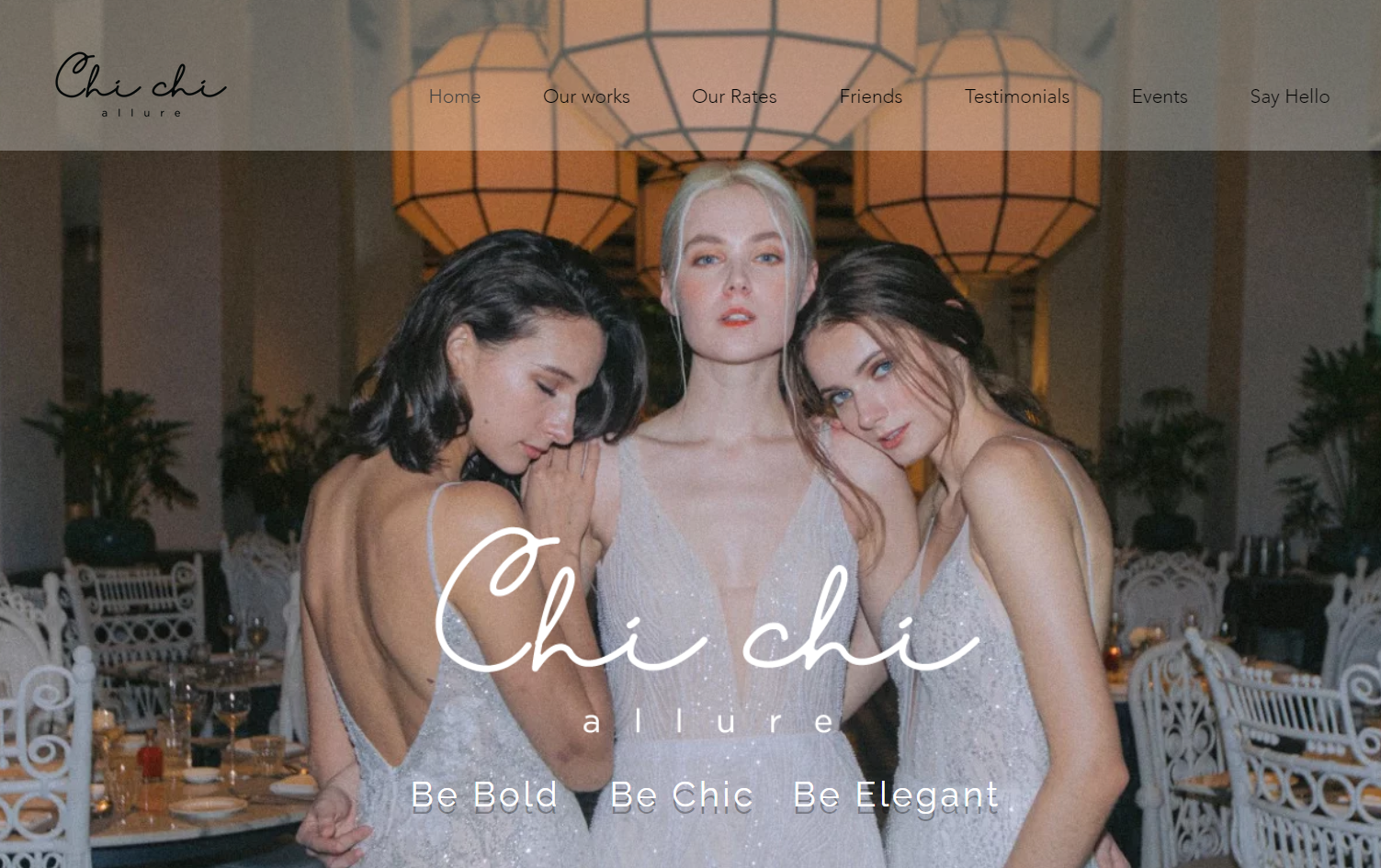 Chi Chi Allure is a makeup studio that specialises in wedding, more specifically, bridal makeup.
The creative mind behind the brand, Jenny Goh, recognises that every client is unique. This is why she makes an effort to incorporate each bride's individual taste and personality into their looks. As a result, brides are one step closer to their picture-perfect wedding day.
Highlights
Accepts pre-wedding and destination wedding jobs
Chi Chi Allure x WeddingCrafters package available
Offers makeup courses
Customer Reviews
Here are a few reviews left by satisfied clients:
"Engaged Yani for my ROM look and i must say i am very happy with her service! previously engaged her for my cousin's wedding last year, she also did a very good job for both mom's look ?? Yani is is very punctual and she will arrive early to set up her stuffs, she is very detailed and would recommend whats best for you! i've also received compliments for my ROM look ?? i also engaged her for my AD! can't wait to see her again! ☺️❤️" -Joanna Boey
"I had Yani over to doll me up for 2 maternity shoots and I was very satisfied with her service. She was punctual for both sessions so we did not need to worry. Yani was meticulous and make sure that my makeup and hairdo were done to my liking. She also stayed during the first shoot to help me with my stray hair and outfit. Happy with Yani's service!" -Evelyn Sim
8. JH Makeup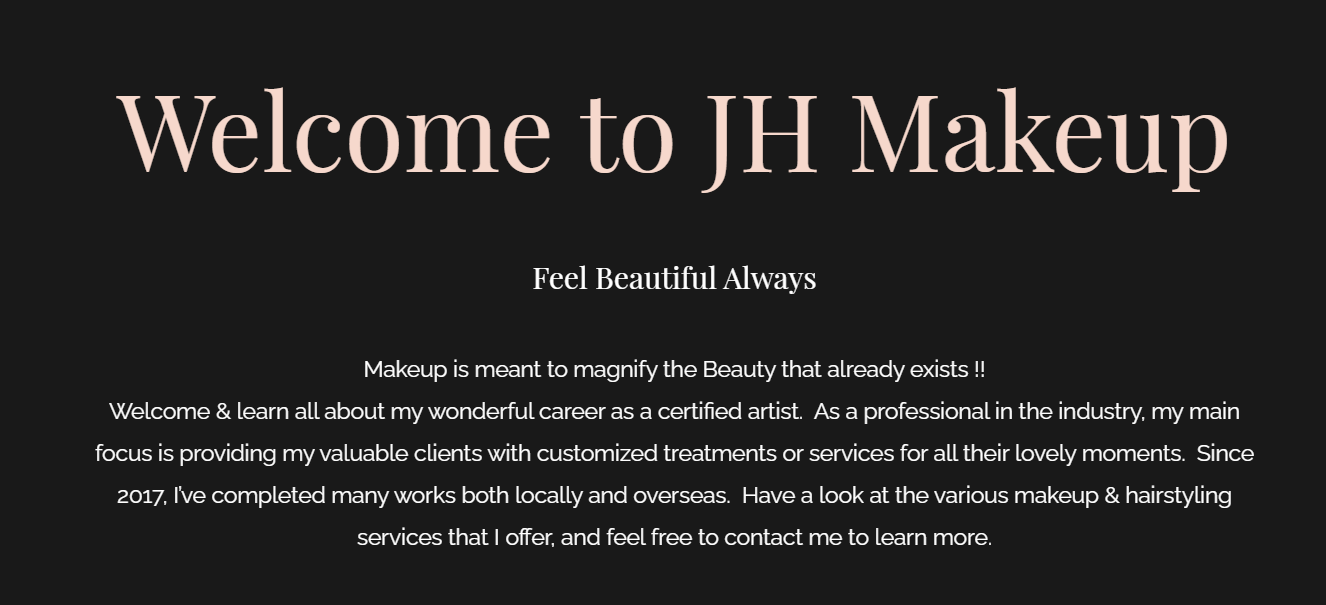 If you're looking for a makeup artist for your upcoming event, JH Makeup is one of the best choices in Singapore. Established in 2017, JH Makeup has unfailingly provided bespoke hair and makeup services to clients locally and oversees.
Fees vary depending on the client's chosen package. Contact the studio for more information.
Highlights
Standard / Basic Package
ROM / Tea Ceremony Package
Bridal Full or Half Day Package
Photoshoot for Family / Pre Maternity
Fashion and Stage-Art PAckage
9. Charlotte Tattoo. Makeup. Hair

BEST FOR
Hair, Makeup, and Tattoo Services
PRICING
Contact for more details
WEBSITE
https://www.charlottetattoosg.co/
ADDRESS

11 Cavan Road #01-07 Cavan Suites, Singapore 209848

CONTACT DETAILS
[email protected]

+659652 2546 +658800 0783

OPERATING HOURS
Mon – Sunday: 1130am – 8pm
Close every Wed*By Appointment Only
Nick and Vivian, a husband and wife duo, opened this studio in the hopes of providing the residents of Singapore with artistic excellence.
Named after their daughter Charlotte, Charlotte Tattoo. Makeup. Hair. provides exactly what the name states. That is, high-quality tattoo, hair and makeup services.
Vivian, who handles hair alongside makeup, boasts a stunning private suite where services can be done. Here, clients can expect quality services while feeling comfortable and cosy throughout.
Highlights
Personalised hair and makeup services
Tattoo sessions offered
1 to 1 service in a private suite salon
Ex-MediaWorks in-house stylist with 24 years of experience
Using the latest tools with the best techniques, I can achieve your best look and my styling and blow-outs are unforgettable!
Customer Reviews
Here are some reviews left by satisfied clients:
"Always a pleasant experience to have my haircut here with Vivian. She always manage to make me feel satisfied with my haircut and also excellent follow up service as well!
Vivian has her own way to engage with her customers and make me feel very comfortable and welcomed despite visiting her only every 2 to 3 months. Very generous with her professional advices and new products to try.
I look forward to my next visit. Definitely worth visiting and will recommend to my friends ?"
"First time with Vivian, and she's fabulous! She really takes time to understand my hair and what I want, before she starts the whole process. And I liked the personalized service, as she only does 1 to 1 basis so full attention given. Would definitely be back. Thanks Vivian!"

10. JR Makeup Class

JR Makeup Class was established by co-founders Shue Jie Yi and Rezani Ramli. Both are highly experienced in makeup artistry, making them excellent candidates to learn makeup skills and techniques from.
JR Makeup Class is the go-to if one wants to learn the basics of makeup. Even those who already have limited skills can improve upon themselves with the help of the mentors.
Another interesting facet about JR Makeup Class is that Shue Jie Yi and Rezani Ramli provide advice when it comes to the tools needed. As a result, beginners won't need to worry about spending money on items they don't really need.
Highlights
Online makeup classes available
Has its own makeup store
Teaches basic and advanced techniques
Offers classes on marketing for freelancers
Customer Reviews
Here are some reviews left by satisfied clients:
"Totally awesome! Jieyi and Rezani simply made makeup skills easier to master, and offered good advice of small makeup tips to watch out for and avoid. Ideas on colour matching for eyemakeup was awesome too! Will definitely recommend to anyone who wants to look for improving their basic or intense makeup skills that are desired!" -Daphne Yip
"Thank you once again for the Basic Personal Makeup Class. I really love it and learned a lot. Both trainers were very patient and friendly." -Asha Thomas
11. Makeover Magix

Makeover Magix is led by Rezani Ramli, one of the co-founders of JR Makeup Class. With Makeover Magix, she has been able to provide the Singaporean locals with top-notch makeup services at amazing rates.
Aside from having a skilled team and high-quality makeup products, Makeover Magix also boasts hygienic practices. Every piece of equipment they use on clients have been thoroughly washed and cleaned beforehand, to ensure cleanliness in the entire process.
Highlights
Customer Reviews
Here are some reviews left by satisfied clients:
"Rezani and Jie Yi are very nice people to work with. They are professional and patient. I enjoyed working with them because they are very friendly and understanding towards the needs of clients. Would definitely recommend and go back to them in need for their expertise in any way! :)" – Clara lau, Digimagic engaged Makeover Magix for Makeup Effects services for a commercial production.
"The makeup experience we had was excellent. Prompt response despite short notice on event. Flexible in payment arrangement. Make-up artists were very professional (prompt and competent) and have good interaction with team. The makeup artists demonstrated lots of passion in make-up despite rushed timing." – Dennis Quek, Shell Chemicals engaged Makeover Magix for a Zombie-theme Dinner & Dance event for Shell Staff.
12. Makeup Doyennes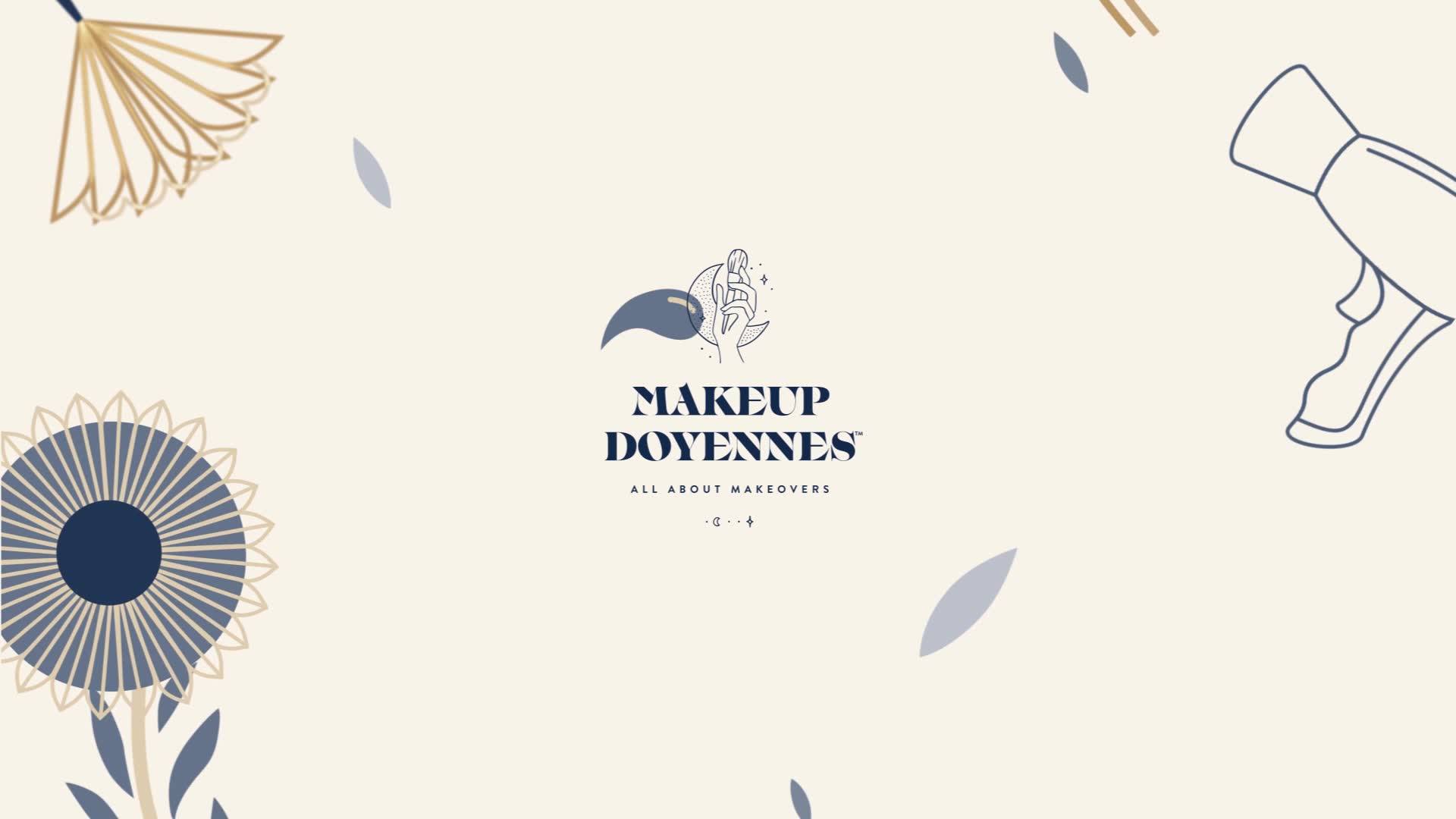 The team at Makeup Doyennes is comprised of highly skilled and elite makeup artists with diverse backgrounds. Every single member of the team strives to provide their clients with only the best makeup styling services.
While Makeup Doyennes is most known for their bridal and corporate work, they also offer services for commercials, products, and even photography projects.
Highlights
Professionally trained makeup artists
Extensive range of makeup services (From weddings to corporate events)
Express Makeover Stations
Pampering Booths
Pre-Event Fringe Activity Booths
Customer Reviews
Here are some reviews left by satisfied clients:
"We been using a Makeup Doyennes for the past years for our annual company D&D. I would highly recommend them to anyone seeking a professional makeover for any occasion. I am pleased with my makeup and it totally transformed my looks!" –Siew Ping & Friends
"Yueqi was very professional & helpful. She took care of all my requirements from makeup to model to photographer to studio. Everything under 1 roof. Her skills as an artist is incredibly remarkable and she was able to create beautiful looks, exceeding my expectations. She is affordable and very accommodating. Thanks to her i was able to see my vision come to life. This is my second time working with her and I will 100% work with her again and i highly recommend her." -Jeway Tan
13. Stephy Ng Makeup And Hair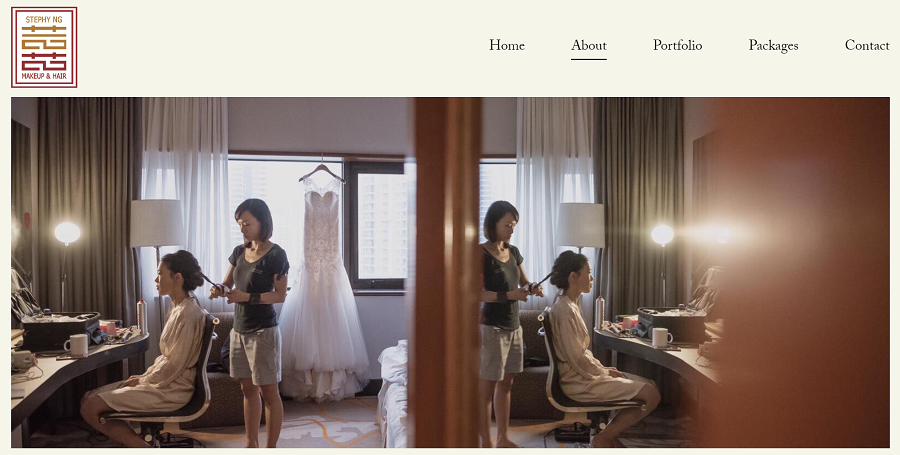 Stephy Ng has over 10 years of experience in makeup and hairstyling, making her one of the best choices for one's glow-up needs.
Stephy specialises in hair and makeup for modern and traditional Chinese weddings. She has worked with countless clients, not only for weddings, in Singapore and all over the world.
With Stephy Ng, you can achieve transformation while maintaining your natural unique looks. Contact her today to learn more about her services.
Highlights
Award-winning makeup artist
Specializes in Qun Kua makeup and hair
Customer Reviews
Here are some reviews left by Stephy Ng's previous clients:
"Stephy was really great and professional. She is patience in answering my questions and give great opinion for hair styling. Really love the makeup and hair she done and I could also keep my handmade hairpiece as memento."
"Stephy was friendly and nice, and did her job well. She caters to my wife's make up preference, and she even specially made the hairdo flowers based on my wife's liking! She came well prepared and provided excellent services. She also attended to my enquires promptly and was patient with my delayed replies. My wife was satisfied with the outcome and would definitely recommend Stephy!"

14. Gaby Tan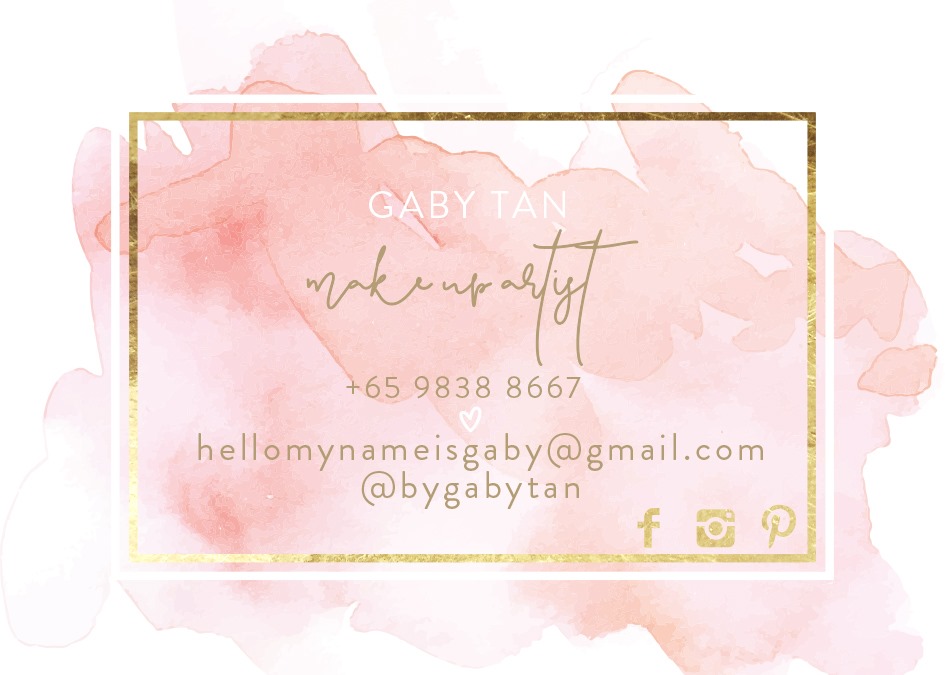 Gaby Tan's art background in Lasalle allows her to work as a freelance makeup artist in Singapore. One that is dedicated to providing the best hair and makeup services to her clients.
If you're interested in a timeless and natural look, Gaby Tan is one of the best choices. Not only does she have great attention to detail, but also uses high-end products and tools for every client.
Gaby Tan also offers makeup classes, both basic and advanced, to those who are interested in improving their skills and artistry.
Highlights
Offers basic and advanced makeup classes
Does Editorial makeup
Customer Reviews
Here are some reviews left by previous clients:
"Just had my bridal makeover done by Gaby today! Gaby is very detailed in finding the right shades & products to use for the final look, & she also took into account my skin condition (oily! ><) I've never really had professional makeup done, but most of the time my eye makeup just seems not right. But Gaby's eye makeup for me was perfect! I also really like that her bridal updo is not matured looking at all, & looks pretty & sweet with the preserved flowers accessories she made herself! Overall, highly recommended (esp for budget brides cos her rates are really affordable!) ?"

"I had full hair and make up done by Gaby and she was really meticulous in choosing a look that complements my features and ensuring that I felt comfortable throughout the process. The entire look was done under 2 hours, which to Gaby actually rather slow given that she was taking her time to work. It's amazing how she can be so quick and yet detailed in her make up and hair. I loved the process and the output! She's so friendly and sweet, you'll be able to trust in her abilities on your big day!"

15. Esta Hsu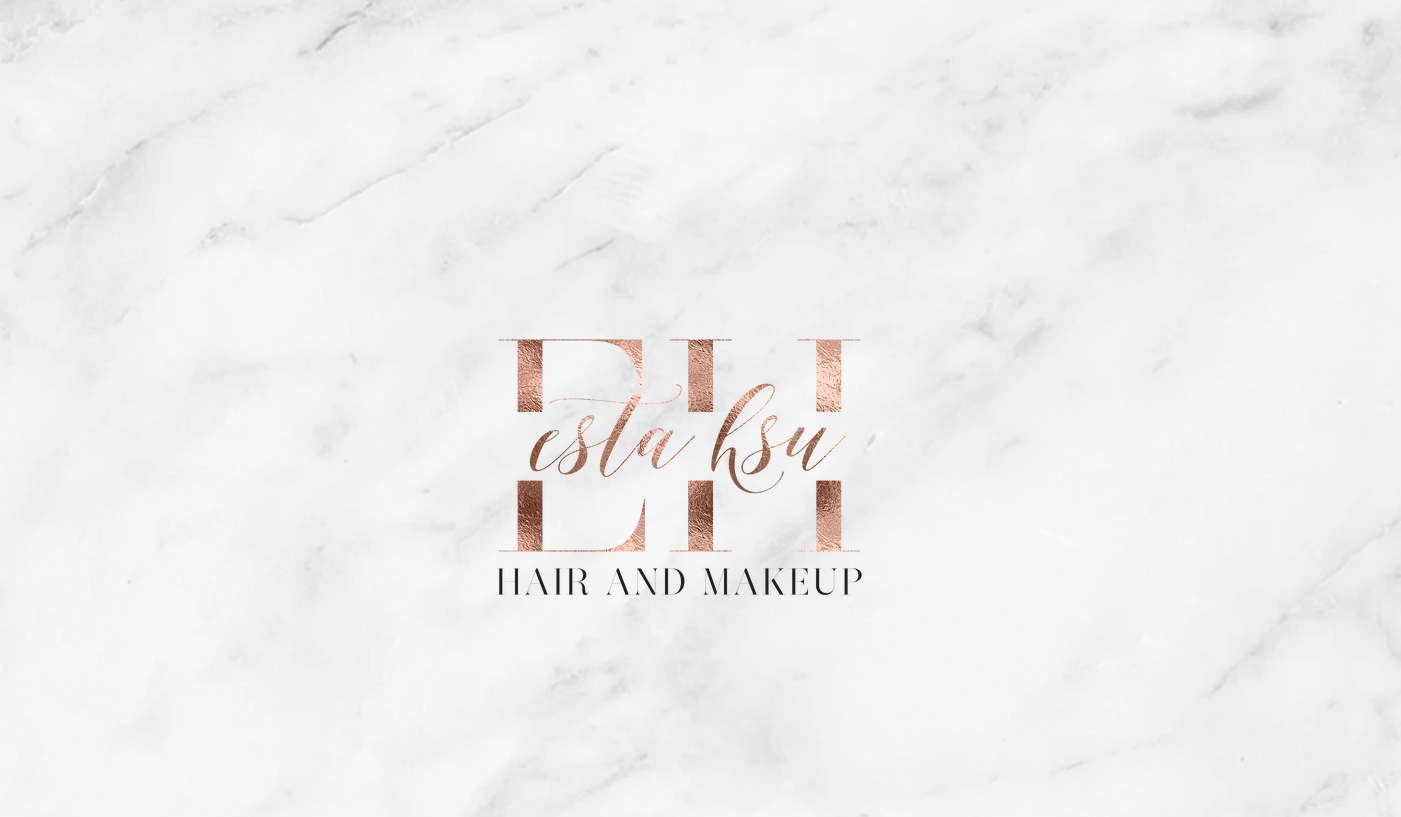 | | |
| --- | --- |
| BEST FOR | Professional bridal hair and makeup styling |
| PRICING | Contact for more information |
| WEBSITE | https://www.estahsumakeup.com/ |
| ADDRESS | 2 Jalan Lokam, Kensington Square, s537846 |
| CONTACT DETAILS | +65 97594574 |
| OPERATING HOURS | 11am – 6pm |
ESTA HSU aspires to provide the highest quality makeup service to all of her clients.
She has great attention to detail, making her one of the best choices for brides who want the perfect Big Day. Aside from her skills and expertise ESTA HSU also makes use of the finest makeup tools and products.
Highlights
Bridal (Local and Overseas) Styling
Professional Makeup and Hairstyling Course
Advanced Professional Makeup and Hairstyling Course
Personal makeup and hairstyling 1-1 or group class
Corporate group makeup class
Semi-permanent makeup course
Eyeliner/Lip/ Eyebrow embroidery
Tattoo/ embroidery removal
Customer Reviews
"I engaged Esta as my MUA for the actual day and PWS. Esta's works are absolutely amazing. She was very efficient and experienced and this is very evident in her works and her ability to make me as the bride look the best and most radiant I can ever be, without altering too much of the natural look. She is able to enhance features through her make up skills while still keeping the most natural look, which I find absolutely commendable. Many of my family and friends commented on the make up skills by Esta and I can say that she has really made me look the best that I ever looked in my entire life – not exaggerating, but her make up skills are really spot on. I would definitely recommend Esta to anyone who is looking for someone whom they can trust entirely on their wedding.
Esta was also very punctual on my actual day, which really helped in ensuring that the day's events were running as planned, and I'm very thankful to her for that.
I have sensitive skin, and Esta took note of that and ensured the make up she used on me was pro-sensitive and at the same time still keeping it stunning.
Esta was also very helpful in ensuring that the makeup and hair stayed in its place before she left, ensuring that all final touch ups were done well and secured before she left.
Overall, I am super pleased with Esta's service, and I felt very secure and assured with her doing my makeup, and I knew that all was in good hands the moment she arrived at my place.
Perfect for weddings"
"Esta's prices may seem steep, but once you attend her makeup trial, you would know that her services are worth every single cent.
Esta is a mind-reader who immediately knows the makeup looks and hairstyles that I desire to cover my imperfections even though I supplied a brief and admittedly incoherent description, as I was unsure myself of how to describe them.
Her hands are magic and I'm pretty sure that she can turn even the fugly stepsisters in the Cinderella fairy tale into drop dead gorgeous goddesses. I mean, after all, she did turn this hopelessly grotesque human thumb (me) into a princess for the day.
I wish that there is a procedure which will allow me to get Esta's bridal makeup permanently etched into my skin like a tattoo, but unfortunately, technology has not progressed that far yet.
Esta is also an absolute joy and delight to be around. She is an absolute angel who will soothe and allay any of your fears and pre-wedding jitters with humorous conversation.
She even went above and beyond, following me to my ballroom for my march-in to make sure every single last detail is up to par, and waited outside while I proceeded with my first march-in and sat down for the first course to receive me for the next makeup look.
Don't settle for those obscure makeup artists from bridal boutiques who offer their services for only $500. Chances are, they are not as experienced and as talented as Esta.
Thank you Esta for making me beautiful for the biggest party of my life. ❤"
16. Joyce Yeo Makeup

Joyce Yeo is a multifaceted stylist who's passionate about makeup. Her skills allow her to take up a wide range of beauty looks, from softer bridal styles reminiscent of Korean and Japanese beauties to bolder styles that are perfect for the runway.
Nowadays, Joyce is available for private or corporate bookings for makeup workshops and service. She also offers makeup classes and courses.
Highlights
Showcases an extensive portfolio
Capable of doing varied makeup looks
Specialises in wedding makeup and hair styling
Customer Reviews
Here's a review left by a previous client:
"I engaged Joyce (through Malena Bridal) as my AD MUA after seeing her beautiful works in her portfolio online. She is very skilled and professional, has a keen eye for details and is very meticulous with her hands. There was not a point in time where I felt uncomfortable at all, especially when she was doing my eyelashes and doing up my hair.
She also gave her advice and opinion on what kind of make up style and hairdo would suit my frame well, and the result was great! The makeup done looked very natural and flattering:)
Also, I LOVED the braided hairdos that she did for my solemnisation and banquet looks. Joyce was very accomodating and open to ideas. For the first hairdo I passed her some hair flowers that my florist had prepared for me (consisting of some blue orchids, eryngiums, white caspia, eucalyptus leaves and spray roses), and she used it really nicely! The result turned out very unique and refreshing. The second hairdo that she did for me was truly beautiful as well, and the way she placed her hair accessories made it look very intricate and exceptional. When my husband first saw it, he was very amazed and impressed with the hairdo:)
Thank you Joyce for dolling me up and making me look so pretty on my big day:) I had absolutely no regrets having her as my AD MUA. Highly recommended!!"
17. Honour Makeup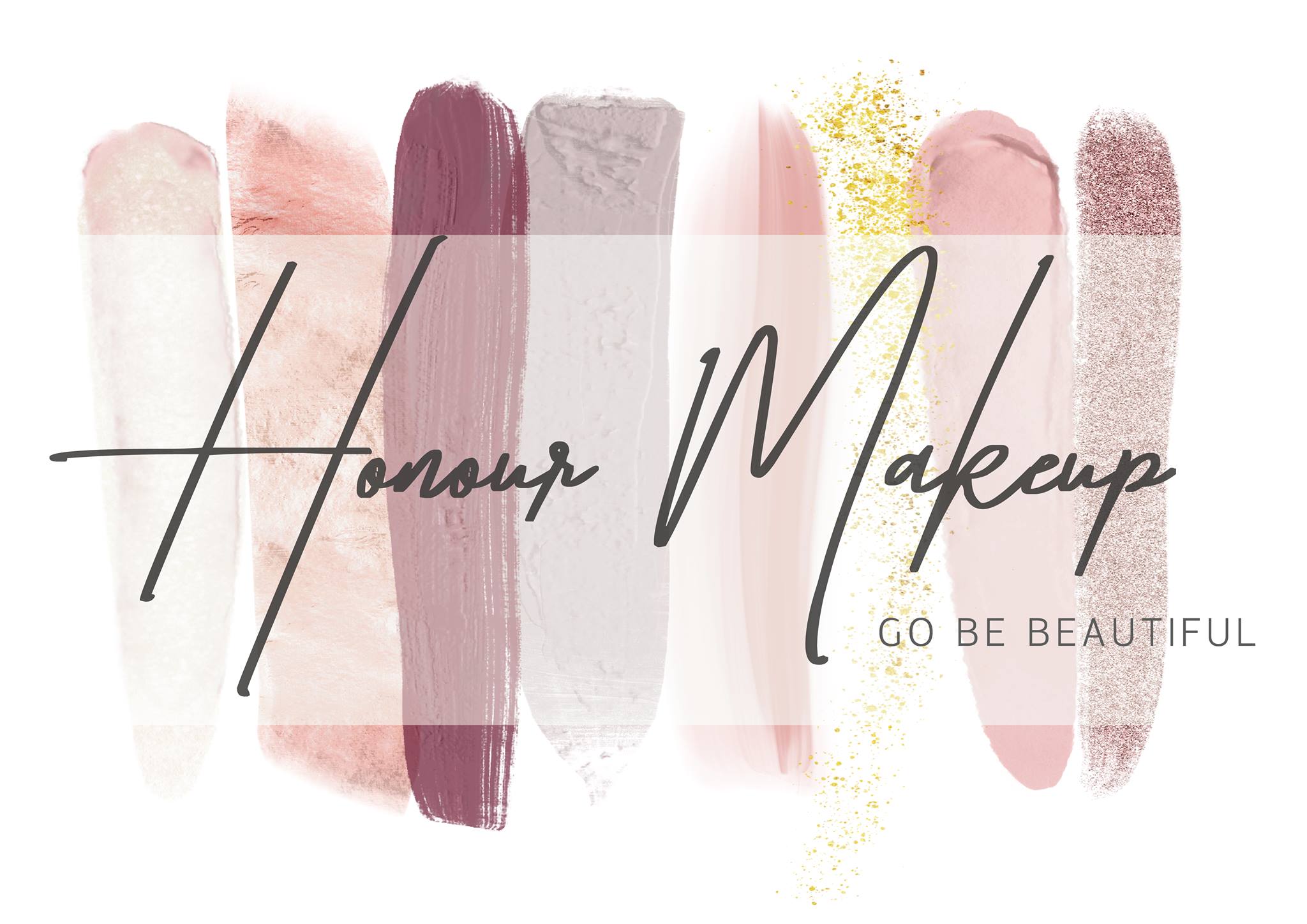 Sherlene, the founder of Honour Makeup, is known for her versatility in the craft of makeup and hairstyling. Sherlene's years of experience in the field has resulted in her capability in handling various styling looks, from soft wedding styles to more modern and bolder fashion looks.
Honour Makeup was birthed from the thought of prioritizing the skin's needs first. Sherlene and her team are huge advocates for skincare, which is why they focus on enhancing one's natural features and boosting the glowy, dewy look.
Highlights
Bridal services
Personal makeover
Corporate styling
Commercial makeup
Editorial and Fashion makeup
Makeup and Hairstyling classes
18. ZBeauty SG
BEST FOR
Bridal styling
PRICING
Starts at $300
WEBSITE
https://www.zbeautysg.com/
ADDRESS
CONTACT DETAILS
Mobile: +65 98207201

Email: [email protected]

Facebook: www.facebook.com/zbeauty.sg/

instagram: @zbeauty.sg

OPERATING HOURS
ZBeauty SG promises to deliver the best hair and makeup styling to all of their clients. They do so by taking into consideration the client's natural features before enhancing it in the styling process.
Aside from that, they also make sure to listen to the client's requests, knowing that not every person is used to wearing heavy makeup on a regular basis.
Highlights
Offers various wedding day packages
Accepts work collaborations
Customer Reviews
My own make up routine is always simple and plain because I have a round face with a pair of sleepy eyes that is very hard to work with, but Zynn took a step further beyond my comfort zone. She gave me a pop in the eyes that made me look all natural and refreshed. And the colours of her lipstick collections were amazeballs-gorgeous! It's amazing how big the transformation can get with her magical fingers!
Her skills are definitely undeniable. Highly recommended!!
Yeechin Isabelle
I loved the makeup done by Zynn! She was very meticulous and she gives 110% to the make up she did for me. She was very easy-going and bubbly and I truly enjoy her presence very much. Besides the makeup, she also did an excellent hairdo for me! I loved the design so much! I was satisfied with the outcome and I would recommend her to my friends. (:
19. Samina Malik

Samina Malik offers comprehensive makeup courses to the citizens of Singapore. While the choices vary on styles, they all share a commonality in that Samina Malik uses them to boost women's confidence in their makeup skills and, in turn, in themselves.
Aside from makeup courses, Samina Malik also takes on makeovers for headshots and photoshoots. Those who are interested can even take up Samina's offer to shop for them.
Highlights
Offers personalised makeup courses
Group styling services available
Makeup kit shopping available
20. Pro Makeup Artist Singapore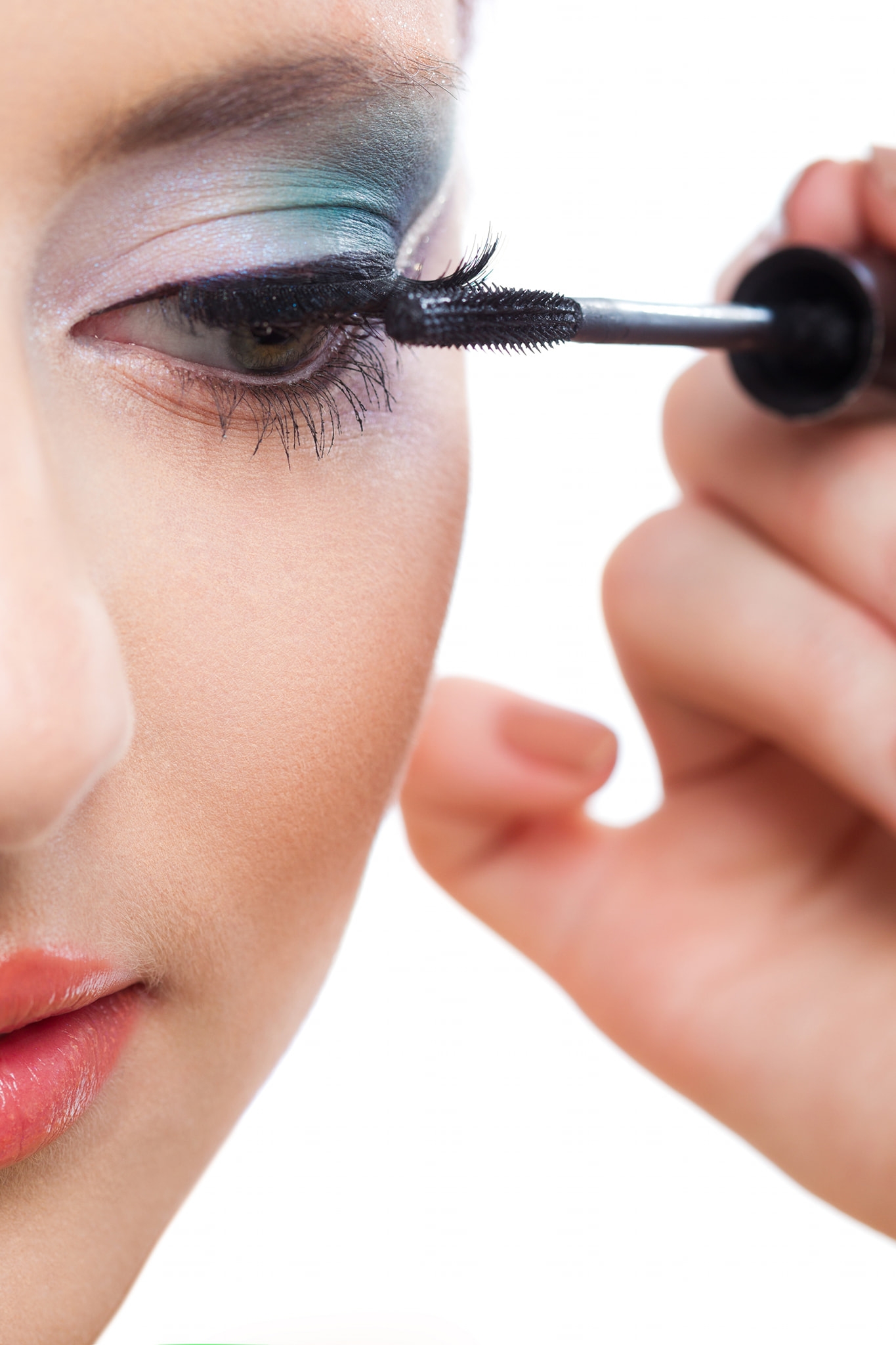 Pro Makeup Artist Singapore is home to some of the best makeup artists in Singapore. By choosing Pro Makeup Artist Singapore, you'll gain access to hair and makeup services that will surely boost your appearance for the upcoming event that you're about to attend.
Regardless of your makeup performance, the stylists at Pro Makeup Artist Singapore can get the job done. They have one of the most extensive style catalogues in the country, ranging from natural to bold looks.
Highlights
Quick online booking
Accepts Chinese and Indian Wedding styling
21. Angel Chua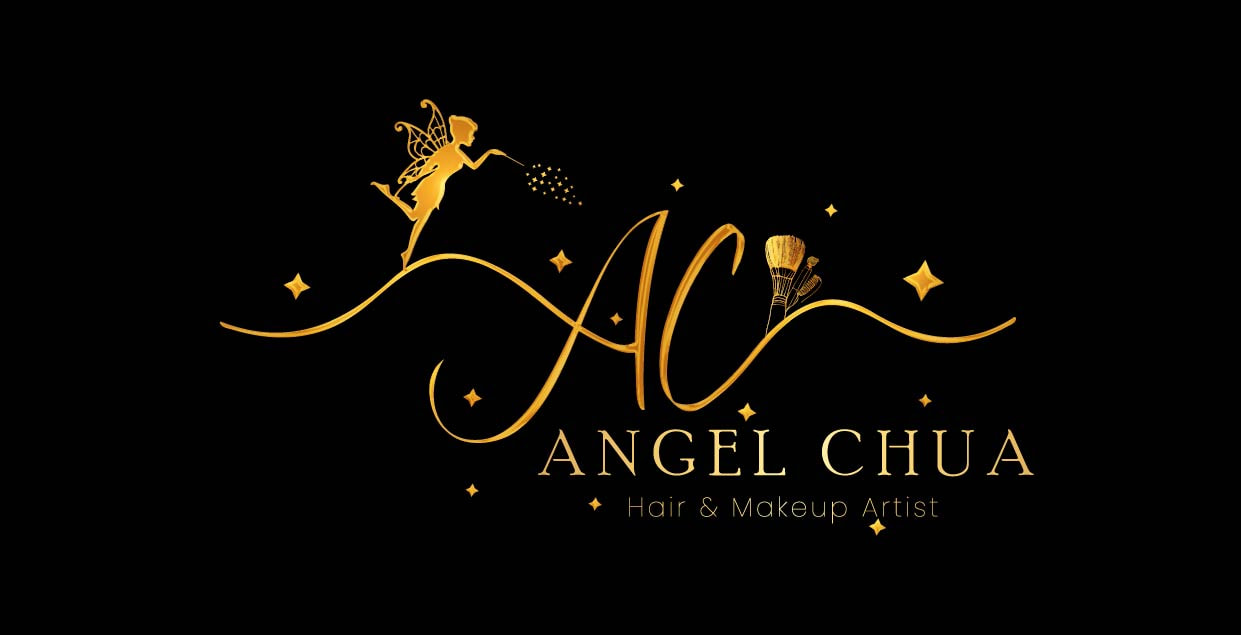 Angel Chua is the first hearing-impaired hair and makeup artist with 14 years of experience in Singapore.
She is now a veteran in the business includes brides, clients, actors and actresses. She was glad to have a chance to work with them, and even got complimented for a job well done.
Angel communicates with clients by writing or texting on a phone. The method works well with most clients, but with clients who only speak Chinese, she uses a translator to bridge the gap.
She have passion in her job and assure you that she will make you happier within her ability for any occasions. She was glad to provide the best service for you. Her responsibility is to make you beautiful.
Highlights
Solemnization Event
Actual Wedding Day
Pre-wedding Photoshoot for Overseas & Singapore
Ladies and Males Makeover
Corporate and Commercial Shoot
Personal Basic Makeup Lesson
Customer Reviews
Clients shared that they had a satisfying and pleasant experience with Angel Chua. They said that she really knows which style best suits the natural look and personality of the bride.
22. ONE ACADEMY

One Academy by Ivy Chen is a school that offers comprehensive makeup courses to the people of Singapore. Since the time of its conception, One Academy has trained out numerous elite stylists.
They accomplish so by offering a sizable range of makeup courses. Depending on one's preferences, students can learn personal makeup styling, professional makeup styling, and even bridal hair and makeup styling.
Highlights
Courses develop and enhance makeup skills
School has collaborated with high profile clients like FOX and Dior
23. Makeup.Nadie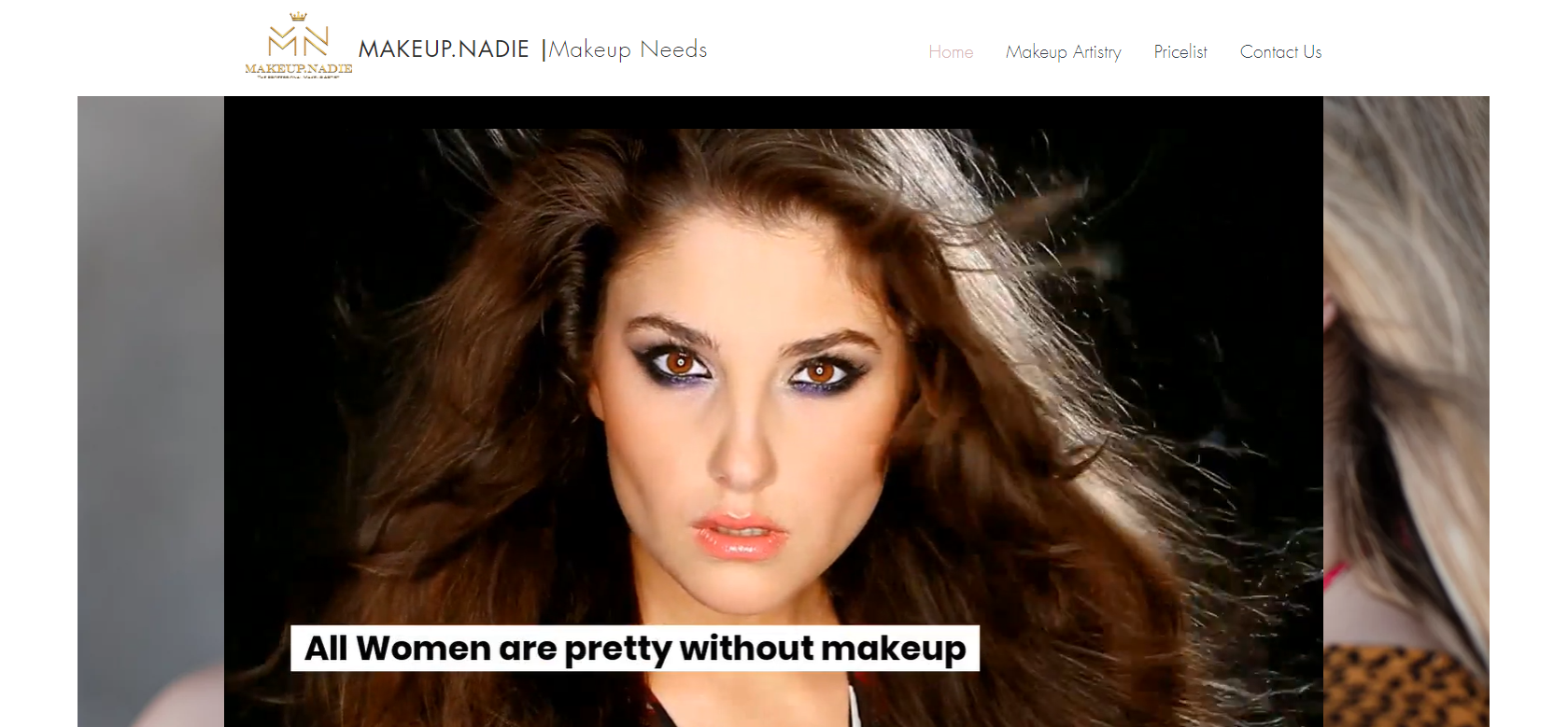 Nadie Othman of Makeup.Nadie is a professional makeup artist who received her diploma from The School of Makeup Singapore. Her four years of experience in styling has led to her partnerships with numerous high profile clients.
Aside from her collaborations, Nadie also welcomes clients who are interested in one-on-one glam up sessions. With her work, you'll surely look flawless for your special event.
Highlights
Makeup Classes
Corporate Events/Production Shoot
Wedding Makeup
24. Bodyart.SG

BEST FOR
Face Painting Services
PRICING
Contact for more details
WEBSITE
http://bodyart.sg/
ADDRESS
Address: Kamal's Artshop Goodman Arts Centre 90 Goodman Road, Blk E #03-31, Singapore 439053
CONTACT DETAILS
Tel: (+65) 6344 3369
Email: [email protected]
OPERATING HOURS
Mon – Fri 9:00am -6:00pm. Extended on Wed till 9:30pm (By appointment only)

Closed on public holidays
If you're in need of expert body painting services for your next event, Bodyart.SG makes an excellent choice.
Bodyart.SG's team is comprised of talented makeup artists who are quick, careful, and efficient in their crafts. They make sure that every piece they create is as perfect as the last. Contact Bodyart.SG today to learn more about their services.
Highlights
 Face painting
Airbrush tattoo
Henna art
Corporate and private events
25. Peggy's Makeup Atelier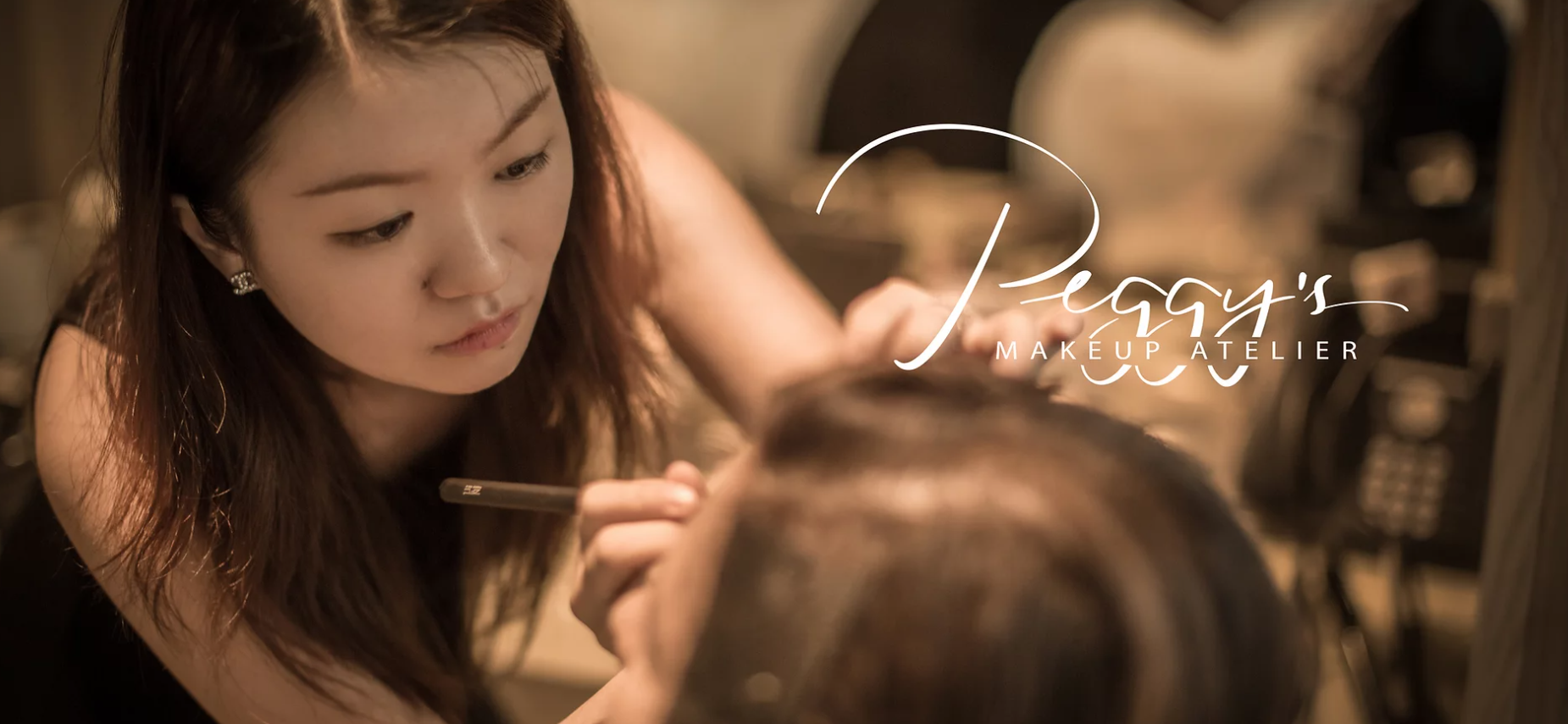 Peggy Lim is a professional makeup artist based in Singapore. Her makeup journey began in 2013. Since then, she has worked tirelessly to improve her craft, resulting in her being one of the best choices for glam up needs.
Peggy Lim believes that girls are beautiful in their own ways. She specialises in enhancing the unique beauty that each client possesses. Contact her today to learn more about her services.
Highlights
Offers hair and makeup services for every event
Specialises in natural glam
26. Kerry Josie Hair & Makeup

Kerry Josie is a makeup artist that has been in the industry for more than ten years. Her expertise lies in Korean and Japanese style natural makeup.
She also knows various hairstyling techniques, such as romantic hairstyling and hair floristry arrangement. With her help, you can achieve the clean and elegant look you may want for your wedding.
Highlights
Professionally trained makeup artist
Proficient in Korean and Japanese style natural makeup
27. Makeup Entourage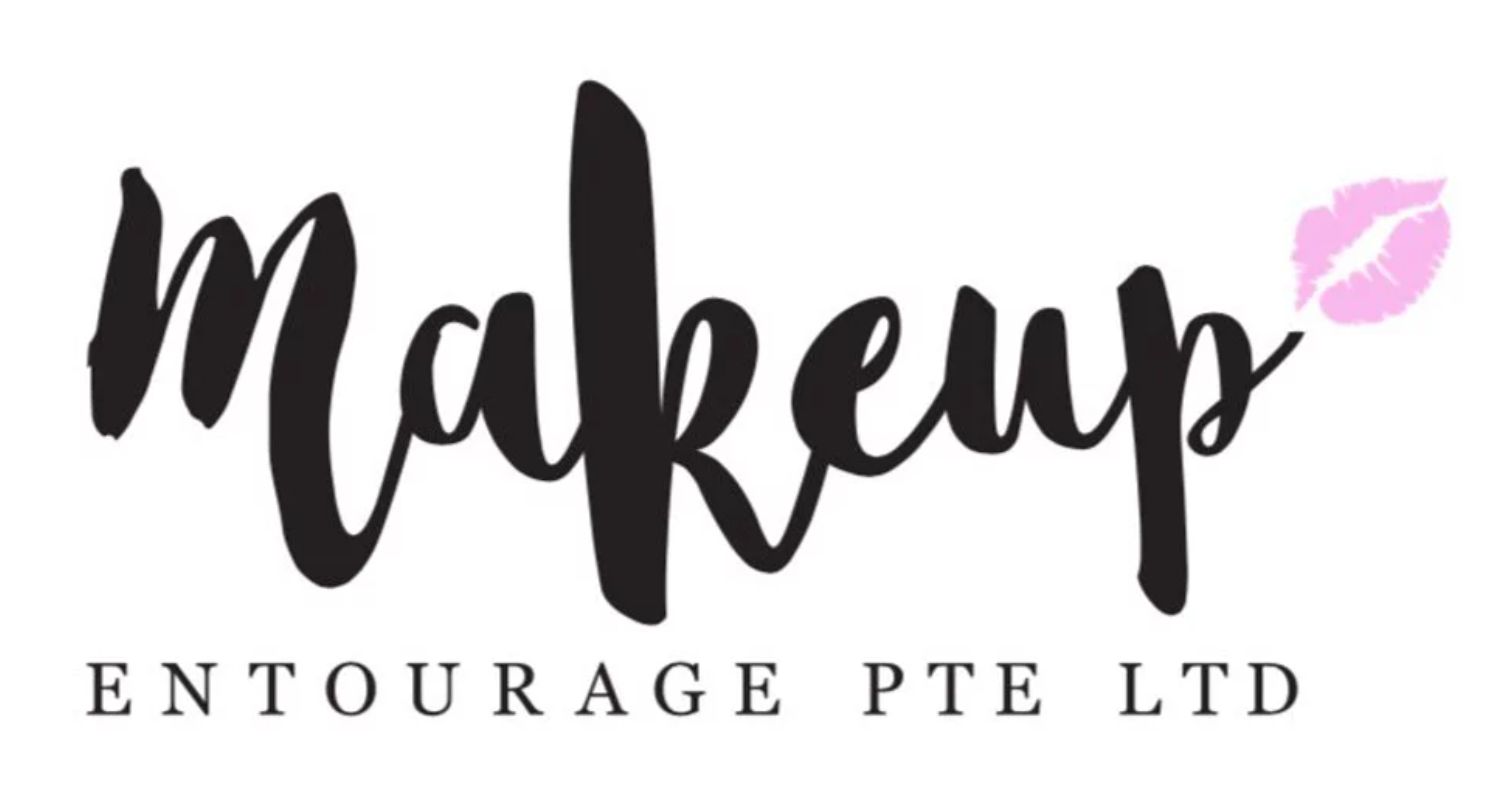 Celebrity makeup artist Dollei Seah established Makeup Entourage to give the citizens of Singapore a place where their favoured makeup looks can come to life. Every member of Makeup Entourage works with clients closely, hearing out their requests to arrive at the best possible service.
The range of makeup services offered at Makeup Entourage is one of the widest in Singapore. Check out their website to learn more.
Highlights
Movie and televisions makeup
Bridal makeup
Commercial makeup
Editorial makeup
28. Queenie Cong Makeover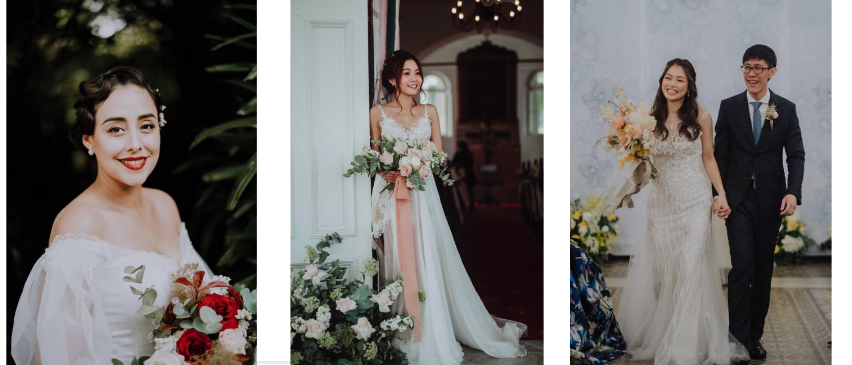 Queenie Cong is highly passionate about makeup. She understands that each person's face is different, which is why she makes sure that her approach to applying foundation, blush, concealer, and other makeup products to her clients vary for each one.
Over the years, she has proudly worked with various celebrities and has helped them glam up so that they are ready for the camera.
Highlights
Bridal Makeup
Celebrity Makeup
And that's the end of our list of the best makeup artists in Singapore! Aside from your makeup and hair look, have you already decided which dress/gown to wear? Tell us all about it!
If not, then you may see these top places where you can find the best wedding dress in Singapore! Whether you want a simple or fancy dress at your wedding, these shops have a large dress/gown collection featuring all kinds of styles!