The Top 5 Shops for Best Car Inspection in Singapore
To prevent possible road incidents due to the inconsistent performance of your vehicle, you must do proper and regular car maintenance. For that, we've come here to help you find the top places that offer the best car inspection in Singapore.
Through a car inspection service, technicians will thoroughly check and analyse the wheel, braking, and steering systems as well as the condition of the car's body, and many more. It's necessary to do a comprehensive inspection every 6 months or annually.
Anyway, to save you from visiting several car shops just to find professional and reliable services, we've already rounded up the top-recommended places with the best car inspection in Singapore!
1. Vicom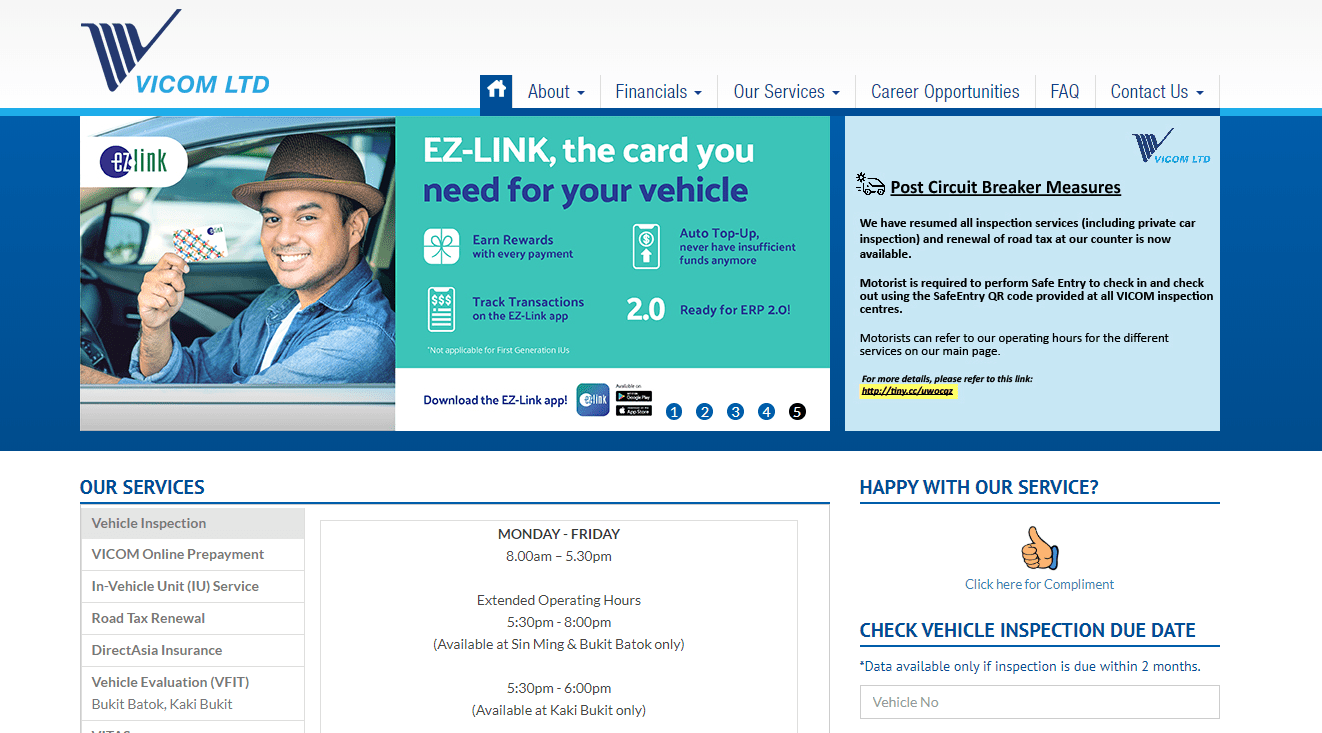 Vicom is one of the longest-running and leading providers of reliable vehicle inspection services. With their advanced testing and inspection technology, they provide accurate and consistent results to ensure road safety at all times.
Their skilled technicians specialise in performing inspections for petrol-driven, diesel-driven, and electric vehicles as well as motorcycles and power-assisted bicycles.
Their services include inspection of lighting equipment, steering system, braking system, suspension system, tyre and road wheel, engine and transmission, and other general items.
Payments are also made easier because of their pre-paying online transactions. Also, they've conducted thorough checks for hundreds of vehicles, proving that they indeed have the best car inspection in Singapore.
Highlights
Complete range of inspection checklist
Suitable for different vehicle types
Regular vehicle safety inspection
Customer Reviews
Many customers shared that Vicom was able to respond immediately to their concerns and scheduled a designated inspection to prevent further problems. A customer posted this feedback:
"One of a few authorised vehicle inspection centre. Smooth systematic process from queuing, payment, inspection and certification."
2. STA Inspection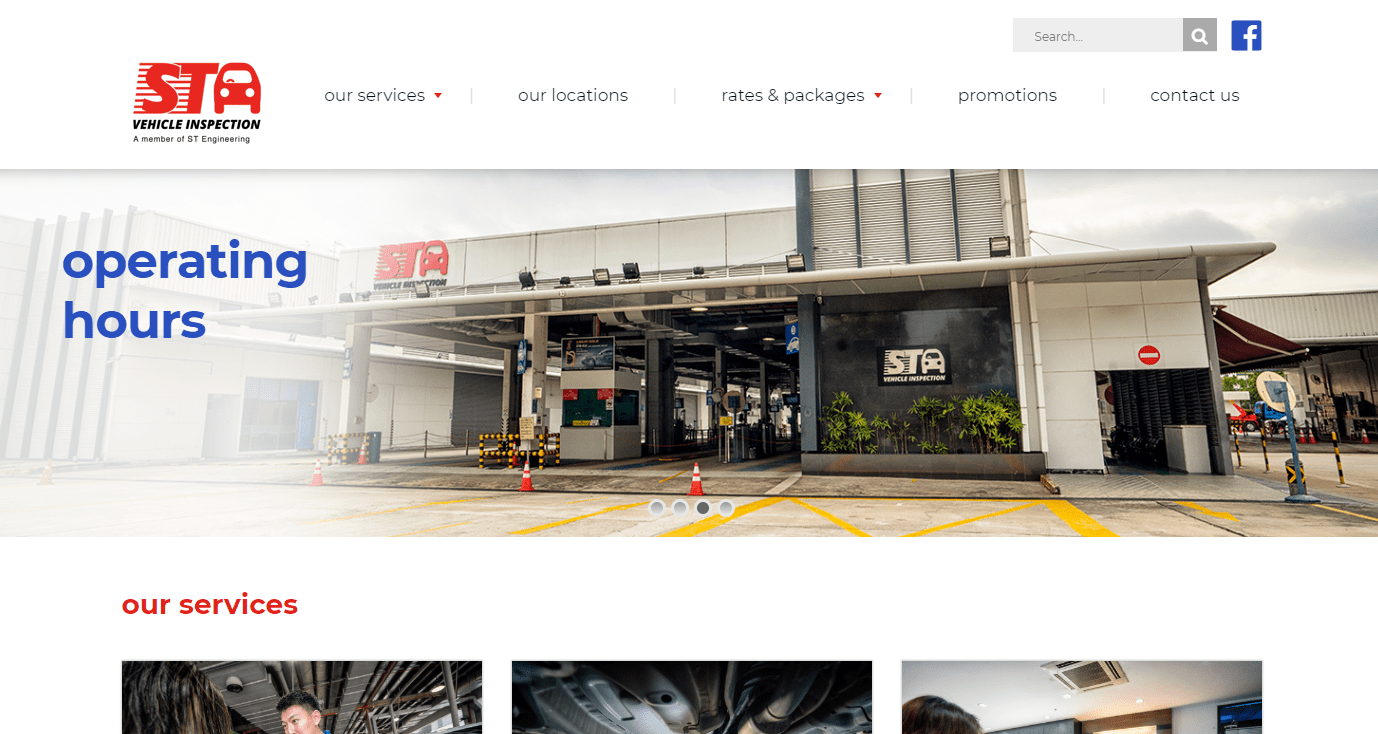 With the convenient locations of STA Inspection centres, you can easily find them and have your car inspected whenever the need arises. They have a team of experienced vehicle inspectors and engineering specialists who can perform a consistent and accurate analysis.
Their best car inspection in Singapore consists of comprehensive services for all types of vehicles such as motorcars, light and heavy-duty vehicles, taxis, buses, and motorcycles.
The overall inspection process will last for about 15 minutes, depending on the vehicle type. After the inspection, you'll be given an inspection certificate.
Highlights
Number plate seal inspection
Full evaluation service with chassis frame measurement/inspection
Roadworthiness inspection service
Special promotions
Customer Reviews
Customers were impressed with the dedicated customer service of STA Inspection. They said that the staff has given them professional and hassle-free transactions. A customer gave this review:
"It's not like we have a choice, we MUST bring in our motorcycles for inspection annually. But considering that there really isn't much of a choice, the level of customer service and streamlining that STA has is quite good. Overall, I was impressed with how simple and easy it was too get the inspection completed. In and out in about 15 minutes. Friendly inspector was even able to help with advice on where to source hard to find parts. RECOMMENDED"
3. JIC Inspection Services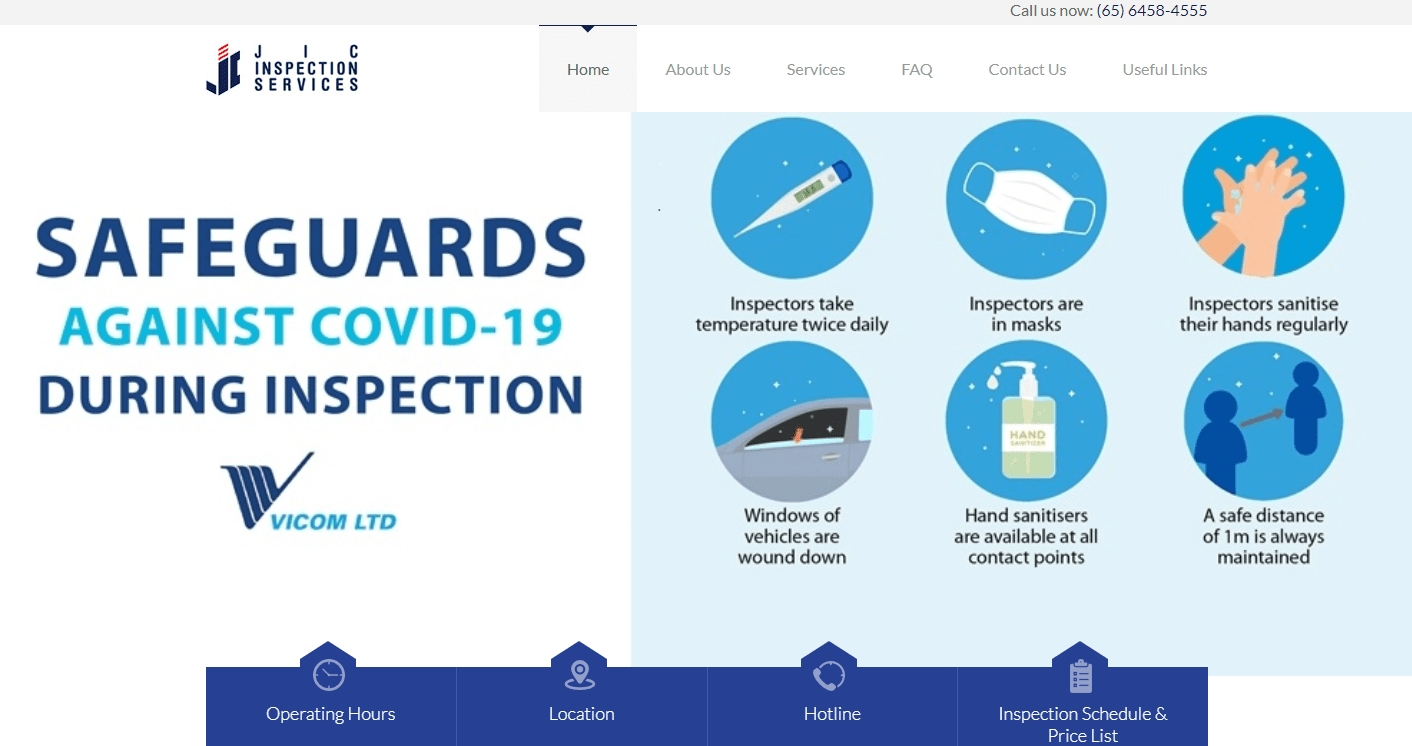 JIC Inspection Service offers high-standard inspection services with cutting-edge testing technology. They do inspections for both petrol-driven and diesel-driven vehicles.
Aside from this, they also provide a type approval system for all new makes and models of vehicles to be approved before use on the roads. Unlike most car centres, they have in-vehicle unit services including installation, check replacement, and transfer services.
Inspections for bulk and package transportation are also part of their services. With this wide range of assistance services, they're indeed a one-stop centre that offers the best car inspection in Singapore.
Highlights
Petrol and diesel vehicles inspected
Type approval system
In-vehicle unit service
Inspection for bulk and package transportation
Road tax service
Customer Reviews
Most customers mentioned that JIC Inspection Services has extensive services that are rarely found in most car centres. A customer left this feedback:
"Quick and efficient service. It was surprisingly quiet, even though we were there on a Saturday morning. The staff were friendly and helpful, especially as the car failed the first inspection and we had to go back an hour later for the second inspection once the issue was fixed. We didn't need to wait more than 5 minutes for the repeat inspection and for the certificate to be issued."
4. Gold Autoworks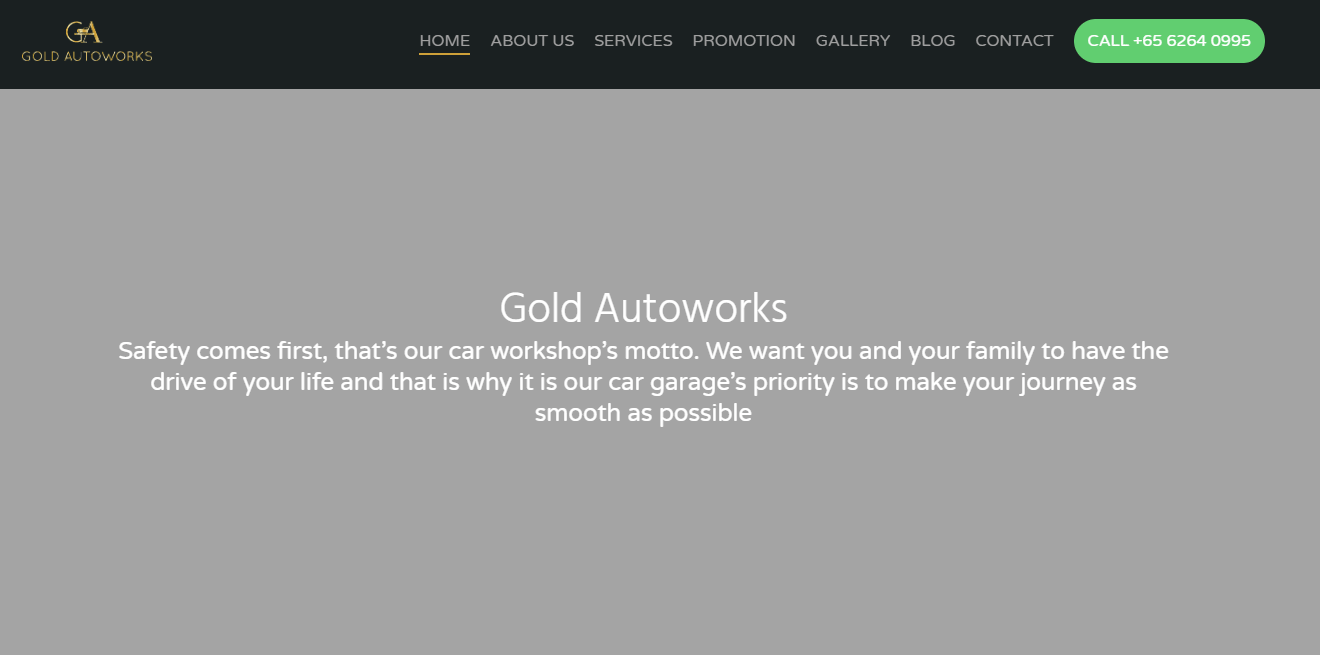 BEST FOR
Pre-purchase inspection for pre-owned cars
WEBSITE
https://goldautoworks.com.sg/
ADDRESS
48 Toh Guan Road East, #01-119 Enterprise Hub, Singapore 608586
CONTACT DETAILS
+65 6264 0995
OPERATING HOURS
Weekdays: 9am–6pm

Weekends: 9am–3pm
To ensure secure safety while driving, Gold Autoworks provides a variety of car servicing specialities needed to maintain long-term health for your car. Their trained car mechanics perform pre-purchase car inspections through which you can get a full report on your car status.
This is ideal for those who are waiting for a pre-owned car so you can immediately know if there are any problems that come with it. In their car servicing package, they check the tyres, engine, transmission, and bodywork of the car.
They also offer factory scheduled maintenance for a more thorough inspection. Moreover, their packages are available at transparent costs so there's no need to worry about the excessive expense for regular maintenance.
Highlights
Intensive diagnostics
Safety and maintenance inspection
Repairs and replacements
Special promotions
Customer Reviews
Customers said that they felt relieved because of the meticulous maintenance inspection done by the team of Gold Autoworks. A customer wrote this review:
"Been to various workshops across Singapore for the better part of the decade. GA clearly stands out in my view. Responsive, transparent, honest, friendly, reasonable pricing, what's there not to like. There isn't much reputable workshops in the west. And GA is definitely a gem in the west. For those novices, or lady drivers, you won't feel intimidated over here, friendly bunch of folks over here. Strongly recommended."
5. Fix Auto
BEST FOR
Upgraded diagnostic equipment
WEBSITE
https://www.fixauto.sg/
ADDRESS
5, #01-61 Soon Lee St, Pioneer Point, Singapore 627607
CONTACT DETAILS
+65 9100 2311
OPERATING HOURS
Weekdays: 9am–6pm

Weekends: 9am–3pm
Fix Auto may be a newly established car centre but they provide a wide range of services that include the best car inspection in Singapore. They use upgraded diagnostic equipment and tools to ensure quality inspection.
Their services are available for both personal and commercial vehicles. The interval between inspections will depend on the mileage driven and engine oil used in the car.
Their offered packages include tyre check, engine oil replacement, car aircon check, steering system check, and many more.
Highlights
Full car valuation
Car accessories products
Incuraceclaim
And that's the end of our list of shops for the best car inspection in Singapore! Is there a shop on our list that you'd like to visit? Or have you already experienced the services from one of the listed shops? Tell us all about it!
And if you'd also like to enhance the physical appearance of your car, see these places that provide the best car detailing in Singapore!