Our 18 Picks for the Best Wedding Gown Rentals in Singapore
Are you in the early stages of planning for your most special day? If you haven't found the right wedding gown yet, then consider yourself lucky as we're rounding up the best wedding gown rentals in Singapore!
It's not easy searching for the right wedding gown as you don't want to decide too quickly on what to wear. The bride-to-be also has to take into consideration the set budget for the wedding — after all, wedding gowns aren't cheap.
So, we are here to provide you with a list of the best wedding gown rentals that offer a wide range of affordable yet gorgeous wedding gowns. Take a look:
1.  Digio Bridal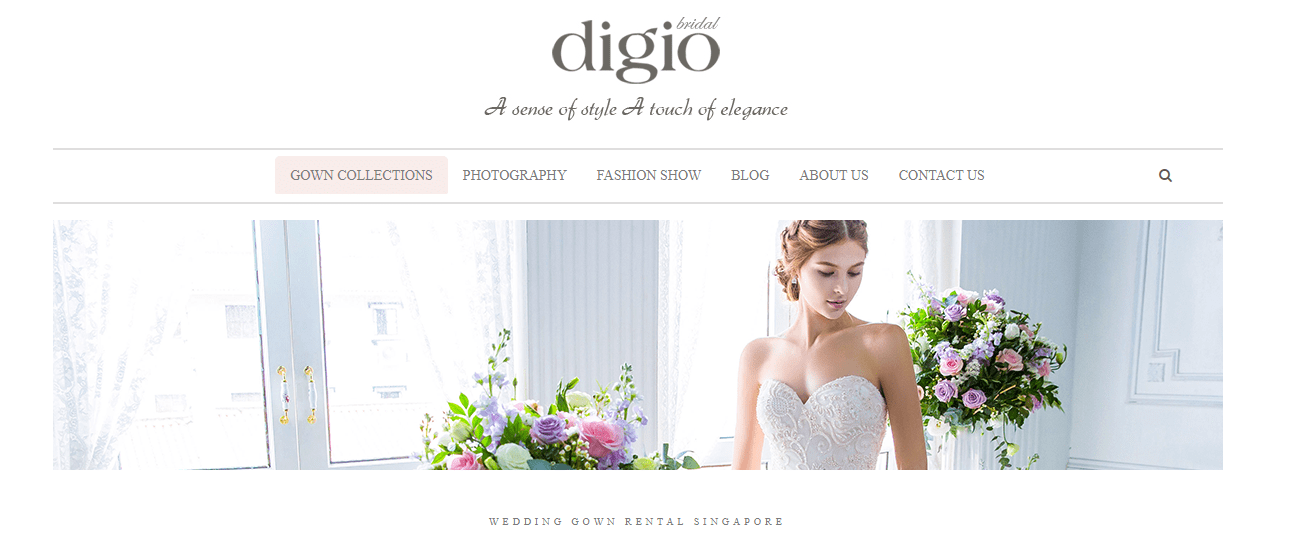 | | |
| --- | --- |
| BEST FOR  | Wide Variety of Gowns |
| SERVICES | Bridal Gown Rental |
| WEBSITE | https://www.digiobridal.com/ |
| ADDRESS | 69 Tg Pagar Rd, Singapore 088490 |
| CONTACT DETAILS | +65 6225 1612 |
| OPERATING HOURS | Monday – Saturday, 12:00 PM – 9:00 PM |
If you're looking for a rental shop that has a wide variety of options, then look no further than Digio Bridal.
Many of the wedding gowns it offers are categorised into designs, colours, and length — which is why we consider it a good place to get the best wedding gown rentals in Singapore. It's easier to sift through their options, thanks to the organisation!
What's more, it has traditional and modern wedding gowns that can be perfect for any type of wedding theme. It's also called a one-stop wedding shop because it has everything the bride needs while preparing for her special day.
Highlights
Huge collection of gowns
Consultation with a designer
Dependable customer service
Customer Reviews
Here's what customers have to say about Digio Bridal:
"The people are very patient and professional. Helping to pick out dresses and giving ideas to brides according to their needs. They have a wide variety of dresses and suits that can cater to everyone at reasonable price points. Highly recommend people to drop by here if you're looking for a bridal shop."
"Thank you Digio for coordinating our wedding! I finally have time after my busy schedule to write this review. I cannot express the gratitude and how happy I am. Digio staff are awesome and we appreciate their efforts in making our wedding a great one!"
2.  The Gown Warehouse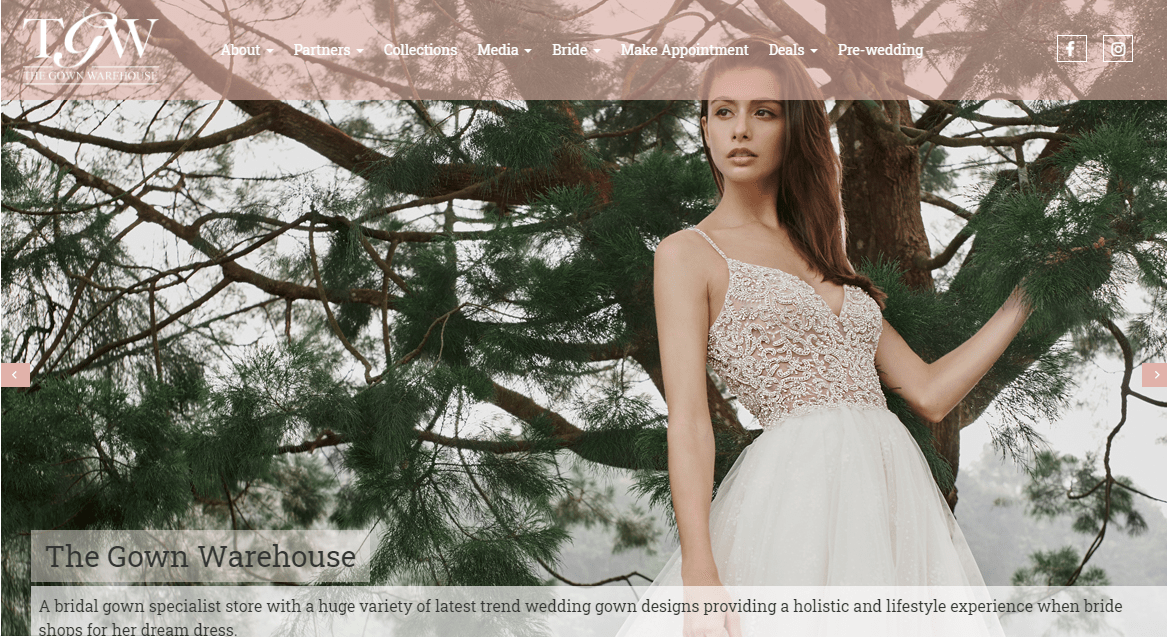 | | |
| --- | --- |
| BEST FOR  | Latest Trends in Wedding Gowns |
| SERVICES | Wedding Gown Rentals |
| WEBSITE | https://www.thegownwarehouse.com/ |
| ADDRESS | 25 Lichfield Road, Singapore 556845 |
| CONTACT DETAILS | 6734 3998 | [email protected] |
| OPERATING HOURS | 11am – 8pm daily (by appointments only) |
It's no secret that The Gown Warehouse is one of the top bridal studios and among the best wedding gown rentals in Singapore. It has also managed to earn the trust of thousands of women from all walks of life.
More than wedding gowns, it offers evening gowns that can be perfect for any formal occasion. One of its goals as a company is to make every woman confident by giving her the best gown that compliments not only her body but her personality as well.
What's more, clients can choose between Ala Carte gowns, which are priced at around $900; and gown plus makeup packages, which starts at $1288. While the prices are a bit steep, the quality and make of the gowns more than make up for it. 
Highlights
High-quality wedding gowns
Well-awarded bridal shop
Customer Reviews
Take a look at some of the comments posted on Google Reviews:
"I had such a great experience here. Hassle free. I was able to try on as many gowns as possible until I found the gown which suits me! I signed the package that comes with a made-to-measure suit for my Husband, and it's great as well!!! Very good experience. Highly recommended to brides who wants to DIY for her wedding"
"I had a wonderful first gown fitting experience at TGW! I was nicely greeted by Nadia at the reception once I entered the place and offered some water. Diana was my consultant and she was super helpful, informative and professional in advising me about what type of gowns would suit me. She was very patient as well and made my visit a relaxed and fun experience. I also really loved their huge fitting room equipped with big full length mirrors."
3.  Dream Wedding Boutique

BEST FOR 
Wedding Packages
SERVICES
Wedding Gown Rentals, Wedding Photography, and Wedding Planning
WEBSITE
https://www.dreamwedding.com.sg/
ADDRESS
Bukit Batok West Ave 4, #01-148 Block 410, Singapore 650410
CONTACT DETAILS
(+65)66048013 |

[email protected]

OPERATING HOURS
Monday – Friday, 11:00 AM – 9:00 PM
If you want a bridal shop that can make your dream wedding come to life, then consider checking out Dream Wedding Boutique.
It's a one-stop wedding shop that offers everything you need to make your dream wedding come true, including wedding planning and gown rental.
One of the reasons we call it one of the best wedding gown rentals in Singapore is that every wedding gown is offered for an affordable price, unlike the rates of other bridal shops. It also has a wide variety of wedding gowns to choose from to ensure that what you'll be wearing is the right one for you!
Highlights
With wedding designers
Expert wedding planners
Affordable wedding gowns
Customer Reviews
Take a look at some of the comments posted on their Facebook Page.
"Thank you for the great service rendered! My aunt is very satisfied in a whole! Clean premises and well maintained gowns that look all new! Most importantly is the great quality of the customer service! ?"
"Have an wonderful and splendid experience with dream wedding and the staff. Every single penny worth. I have to special highlight one of the staff, Shirleen is friendly and helpful. Thru' out the session she has been smiling and professional. Well, I am not in the service line, however just my 2 cents. I think we need staff like Dream wedding staff. So the service line will be a Big Bang success. Kudos folks. Good day and continue the kind of good services that provide to the customers."
4. Cang-Ai Wedding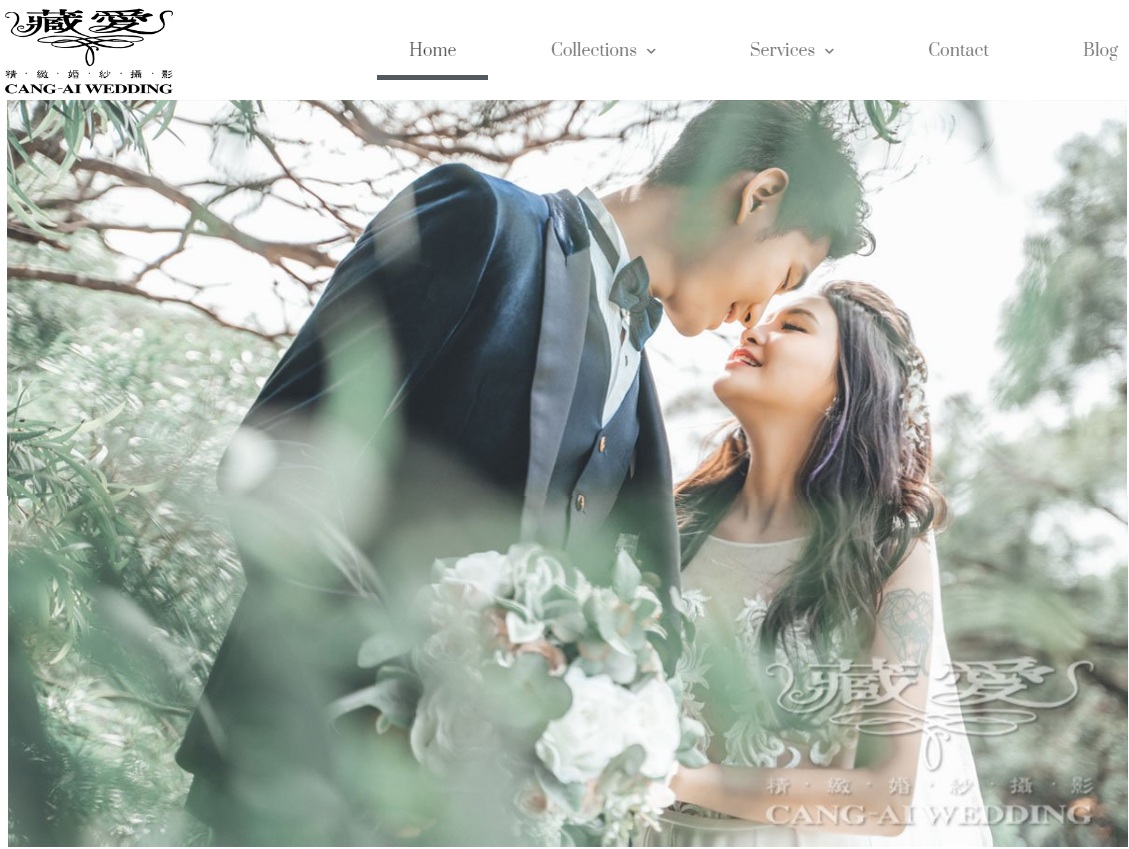 Be the most stunning bride anyone will ever see by getting your bridal gown at Cang-Ai Wedding. The boutique showcases some of the most stunning and beautiful Taiwan-made gowns readily available across Singapore. 
They take pride in their team of creative and highly-experienced designers who are committed to creating gowns that are way beyond any bride's expectations. They also make sure that every single material used for their gown is of the highest qualities.
So, check out their collection now and try on different styles and cuts perfectly suited for your body shape and size.
Highlights
Superior quality wedding gowns

Handmade

High-grade materials and fabrics
Customer Reviews
"Ann helped us with our suit and gown rental and was pleasant and patient throughout the whole process. Really grateful for her excellent service, and would definitely recommend for the great range of suits and gowns"
5. Luna Bianca Bridal Boutique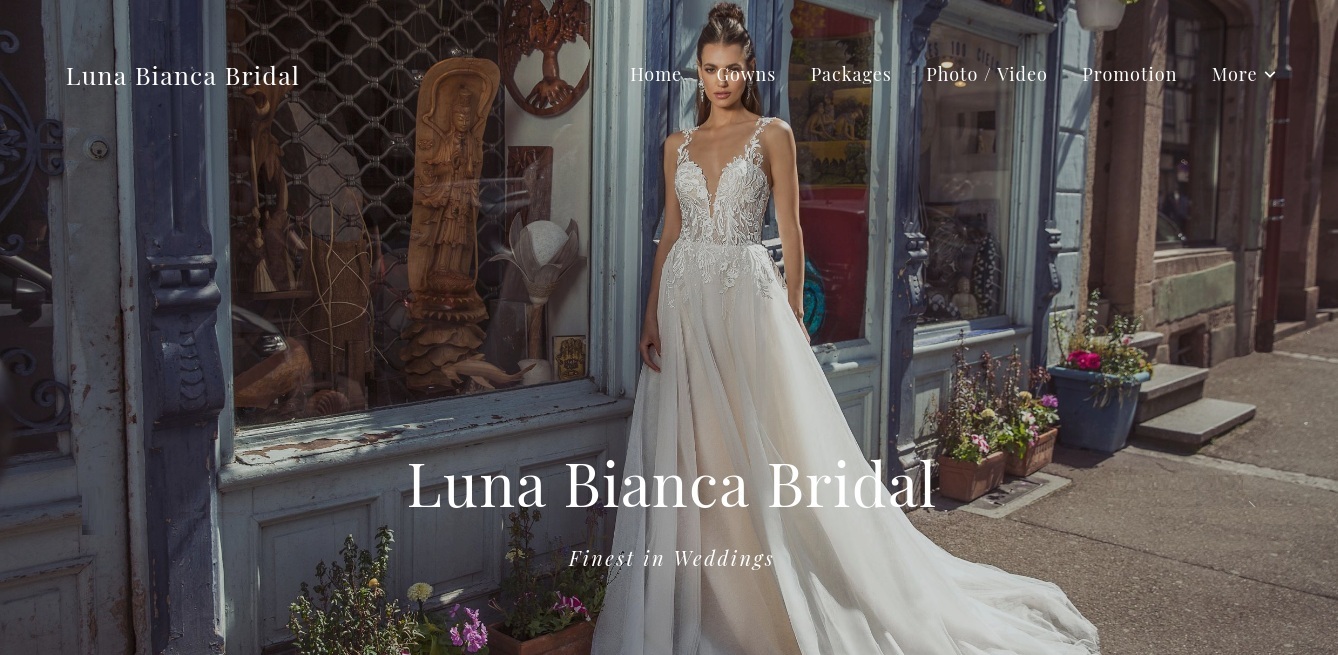 BEST FOR

Full range wedding gown styles

SERVICES

Wedding packages, Gown rental

WEBSITE

https://www.lunabianca.com.sg/

 

ADDRESS

21 Tan Quee Lan Street, Heritage Place, #01-02, Singapore 188108

CONTACT DETAILS

Tel:+65 6388 9839 | What's App: +65 8114 2888

OPERATING HOURS

daily from 12pm to 9pm
A woman may wear a hundreds of gowns in her entire lifetime but only once will she be able to wear a dazzling bridal gown so it has to be seamlessly perfect. Thankfully, Luna Bianca Bridal Boutique is just a call away for your wedding gown rental needs and other relevant services.
The boutique houses a large selection of wedding gowns in different cuts, styles, and sizes. Whatever design you desire, surely they will be able to provide one that is suited perfectly to make your day extra special.
Highlights
European wedding gowns
Personalise wedding consultants
Customisable wedding packages
Most sought after for their wedding photography package
Customer Reviews
The boutique has received a perfect 5.0-rating on Google from their previous clients due to their professionalism and excellent work in making their weddings even more beautiful. 
"Very professional and one-stop service for various components of our wedding! Even though we signed the package less than 6 months before the wedding, the friendly staff worked out a timeline for us to complete the trial make up, gown selection, pre-wedding photoshoot, photo selection, to the collection for all our flowers, gowns, suits, car decor etc. the day before the wedding. Gowns were of good variety and quality, have a fantastic team of make up artists and photographers. Would highly recommend :)"
6. Lacebridge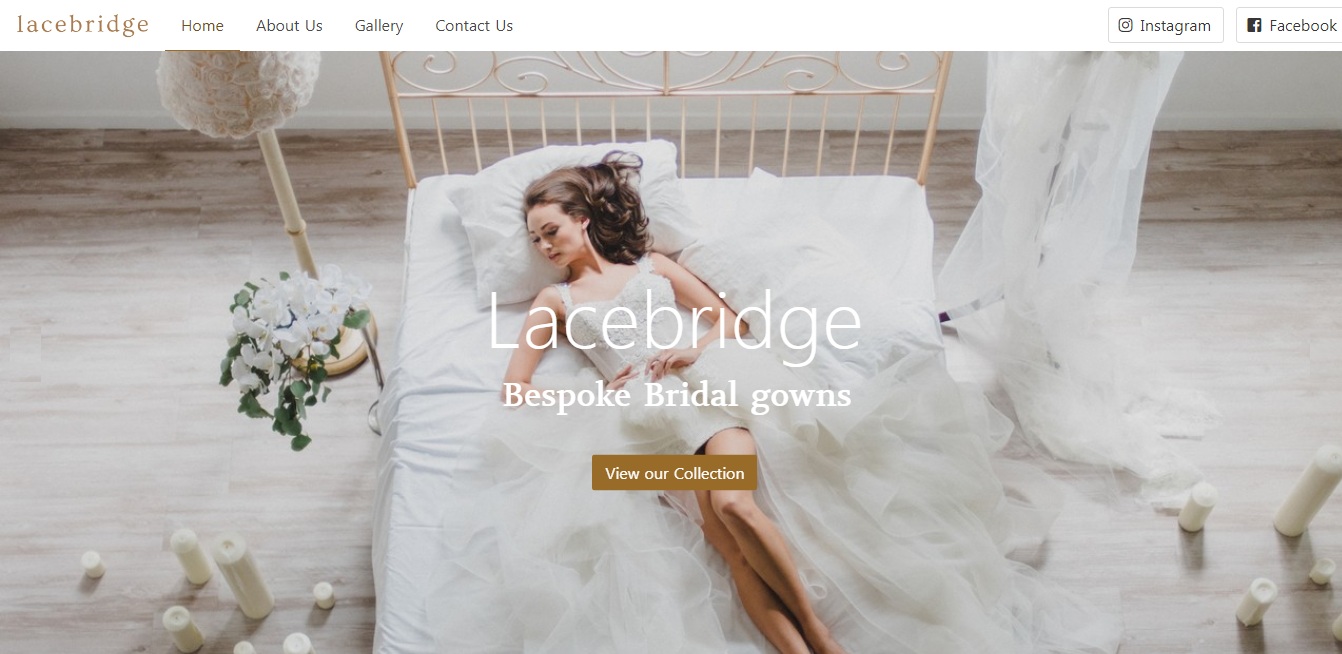 BEST FOR

Rental and Customisation of Gowns

SERVICES

Bridal Gown Rental, Made-To-Measure Bridal Gowns, Made-To-Measure Suit, Bridal Makeup

WEBSITE

https://www.lacebridge.com/

 

ADDRESS

121 Devonshire Road #01-00 Singapore 239882

CONTACT DETAILS

+65 8877 7782 |

[email protected]

OPERATING HOURS

By appointments only
Lacebridge is the realisation of a dream to provide a collection of beautiful wedding gowns at cost effective prices. We strongly believe that the perfect wedding gown can be found at every price point.
The atelier started its journey back in 2015 at Devonshire Road, armed with a pool of talented and dedicated team of designers, seamstresses and artisans based worldwide. With our main factory based in KL, we are able to maintain our rates to be competitive, thus providing greater value for money for our brides.
Our gowns are not worn more than 5-7 times, so as to maintain the quality of our gowns. And also, beside beautiful gowns, we also cater to the grooms with custom-made suits, as we believe that they are as important as the bride.
Highlights
Our rental gowns are not worn/ rented for more than five times

We dedicate our entire shop to you during your appointment – exclusivity and privacy ensured

We specialise at customisation at affordable rates

Friendly wedding consultants who goes the extra mile
Customer Reviews
Here are some of the reviews written by their clients.
"Ginny is nice and friendly and always patient with my requests of changing gown designs! Thank you for being always so helpful throughout my garden gown designing process! Love the quality of the materials used to make the gowns "
"One of the most important decisions to make regarding your wedding is the wedding gown. I am so Glad I got both my prewedding gown and actual day gown from lacebridge.
"Searched high and low for my actual day dress and finally found it here! Ginny is super friendly and able to provide advice on the styles which will suit me best. She has a range of gowns and able to do bespoke pieces based on what you like. 🙂 Highly recommend to pop by and check out her designs."
7. Sitch by Stitch Co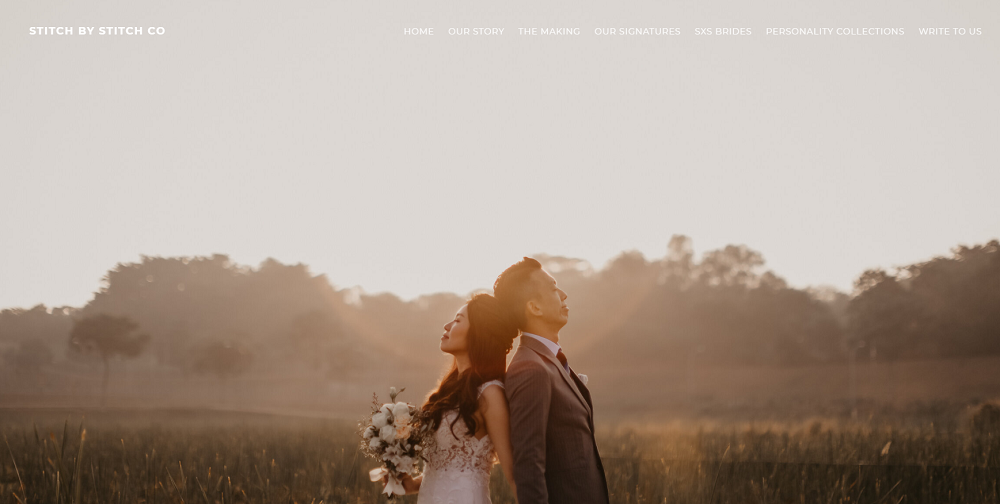 Stitch by Stitch Co was born out of founder Joan's desire to help brides achieve the perfect look on their wedding day. She's well aware of the plight that so many brides have when finding a wedding gown, so she's made it a point to establish a shop that will not only solve their problems but make it a seamless process altogether.
Stitch by Stitch offers two options dress-wise to their clientele. First is an off-the-rack design that can be tailored to fit the wearer. The other is a bespoke dress. Both options can either be rented for an entire year or bought by the client should they find themselves attached to it.
Highlights
Option to own rental gown of choice
Custom gowns available
Rental is inclusive of cleaning and pressing
8. Giorgia Couture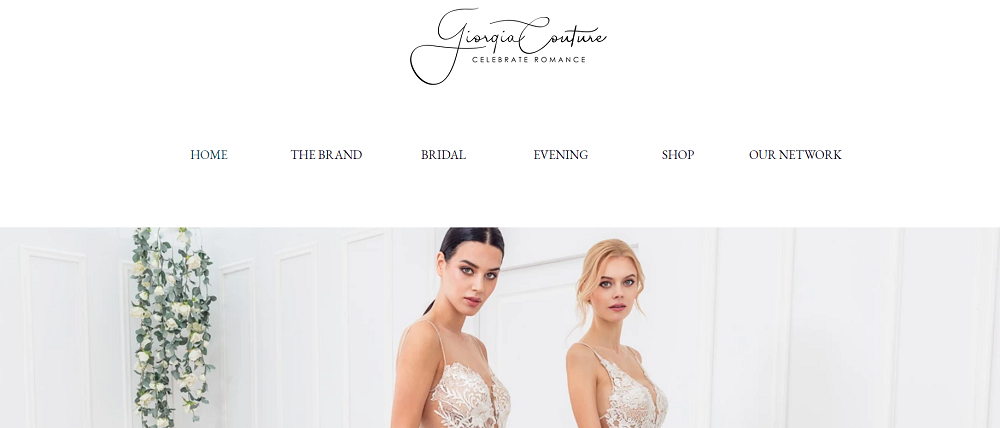 Vienna Mei of Giorgia Couture is a classically trained musician that was always in the search to find the perfect dress for her recitals. At one point, she found herself travelling to China where she was treated to the sight of countless materials to work with. The result? Vienna Mei creating numerous dresses, including one that she wore for her performance.
Her interest in design did not end there. Over time, it has led to her opening Giorgia Couture, carefully building up the brand to what it is today — renowned for its airy and lightweight designs that have seen the runways.
Vienna Mei offers brides the opportunity to either choose a design off the rack or even collaborate with her to create the wedding gown of their dreams.
Highlights
Award-winning stylist
Offers wedding gown customisation
Bespoke bridal cheongsam and ethnic gowns
9. Vivian Gown Pte Ltd

Vivian Gown Pte Ltd features a wide variety of wedding gowns from the simplest and most classic to the grandest and most luxurious ones. They showcase different styles of neckline, multiple train length, and a wide range of fabric materials.
For initial checking, you can conveniently checkout their beautiful collection of gowns sorted according to the years they were released. 
Prices are also readily available on their website, should you wish to have an estimate of the actual cost of the gown you want to rent.
Highlights
Elegant gown collection

Extensive range of options

Competitive rates
Customer Reviews
Their customers loved how Vivian and her team make them very comfortable while picking the gown of their choice. Here's a review posted on Google.
"If you are looking for a wedding dress to be custom made in Singapore, I cannot recommend Vivian enough. From start to finish, she was amazing – patient, creative, brilliant suggestions and a perfectionist – bringing to life my dream dress. She is also competitively priced. I cannot rate her more highly – thank you Vivian!"
10. Alangkaar

BEST FOR
Complete Wedding Services
SERVICES
Photoshoot
Photography
Videography
Decoration
Food & Catering
Gowns and Suits Rental
Wedding Car Rental
Photo Booth
Wedding/Event Planner Service
Bridal Makeup & Hair
Traditional Garlands
Western Bouquets
Emcee DJ and Sound
WEBSITE
https://www.facebook.com/AlangkaarStudio/
ADDRESS

9 Kerbau Rd, Singapore 219148

CONTACT DETAILS
Sales hotline: +65 9008 2244
Office: +65 6294 0201
E-mail:

[email protected]
The most perfect day in a woman's life should be partnered solely with the most perfect gown, and Alangkaar is ready to provide it for them. With over 400 beautiful wedding gowns, and even more of the evening gowns and pre-wedding dresses, their collection is every girl's dream. Another plus factor is that they also made sure to have gowns for everyone!
Having Indian Wedding Services, Indian Muslim Wedding Services, Chirch Services, Chinese Wedding Services, Punjabi Wedding Services, and more, Alangkaar prides themselves in having the most diverse resources and assistance in all of Singapore.
They also offer more that just wedding gown rentals, even having suit rentals for grooms, photography and videography services, as well as decoration service and caterings. You can have anything you need and at a snap of a finger, Alangkaar will provide it for you.
Highlights
Customizable options
Affordable payment plans
Actual Day Rentals
Top Indian Makeup Artists in Singapore
Customer Reviews
Here are some reviews left by satisfied customers of Alangkaar:
"Alangkaar team was friendly, efficient and very warm towards not only to the bride and groom but everyone."

"Amazing creativity from the team! An eye opener for the great shots taken from different angles and places. I have complete faith and trust in Vin and he delivered it with flair and charisma. Thank you so much guys for the experience that you all have given for me and my wife to be."
11. The Louvre Bridal Couture

| | |
| --- | --- |
| BEST FOR |  Wedding Gown Rentals |
| SERVICES | Bridal Couture, Korean Concept, Singapore Pre-Wedding Destination, Pre-Wedding, Actual Day Wedding |
| WEBSITE | https://www.thelouvrebridal.com/ |
| ADDRESS | Club St, 48A, Singapore 069425 |
| CONTACT DETAILS | [email protected] |
Are you looking for a one-stop shop for all of your wedding needs? Then you've surely come to the right place, as The Louvre Bridal Couture is here to provide you all you need! They offer a full range of wedding services, bridal packages, evening gown rentals and many other services, to give couples a truly unforgettable wedding experience.
As one of Singapore's leading bridal boutique and wedding gown rental shop, they make sure to provide only the highest quality wedding gowns. With their wide selection of wedding gowns in various cuts, styles and sizes, you'll get to wear the wedding gown that you truly desire.
With The Louvre Bridal Couture, you'll be the most dazzling bride that anyone will ever see. Contact them today and become one of their many satisfied clients!
Highlights
Premium-grade wedding gowns
Complete range of wedding services
Highly skilled wedding designers
Customer Reviews
Here's what customers have to say about The Louvre Bridal Couture:
"Great hospitality and service provided by The Louvre Bridal. Their expertise in the wedding industry really made our wedding planning a breeze. They're patient in explaining the details from pre-wedding to AD and sharing creative ideas with us. We arrived totally clueless, and left feeling relieved knowing that we can count on Louvre Bridal on making our dream wedding come true :)"
12. Bridefully Yours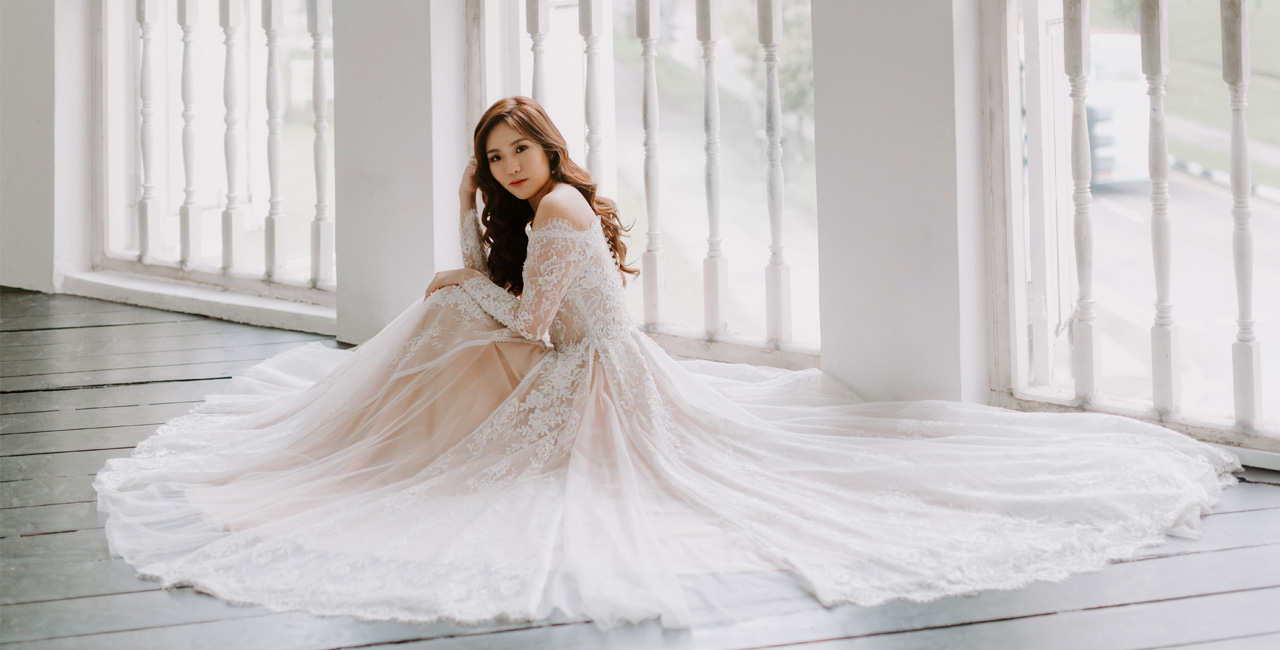 Best For
Modern Bride Gowns
Services
Gown Rental Rates
Website
http://www.bridefullyyours.com/
Address
160 Paya Lebar Road
#08-05 Orion Building
Singapore (409022)
Contact Details
[email protected]
Operating Hours
10:00 – 19:00
Closed on Thursday
Strictly by appointment only
Bridefully Yours is an online boutique that aims to provide their customers to express their unique personality and inner self at their convenience. They ensure to helping the ladies in rediscovering their beauty throughout their gown collection.
They offer several affordable bridal gown package. More than that, they provide an all-in-one package that includes photoshoot and makeup who are performed by professionals in their own field.
If you'd like to have a spectacular wedding, give Bridefully Yours a call!
Highlights
Bridal packages available
Extensive gown collection
Affordable rates
13. Love, Fioyo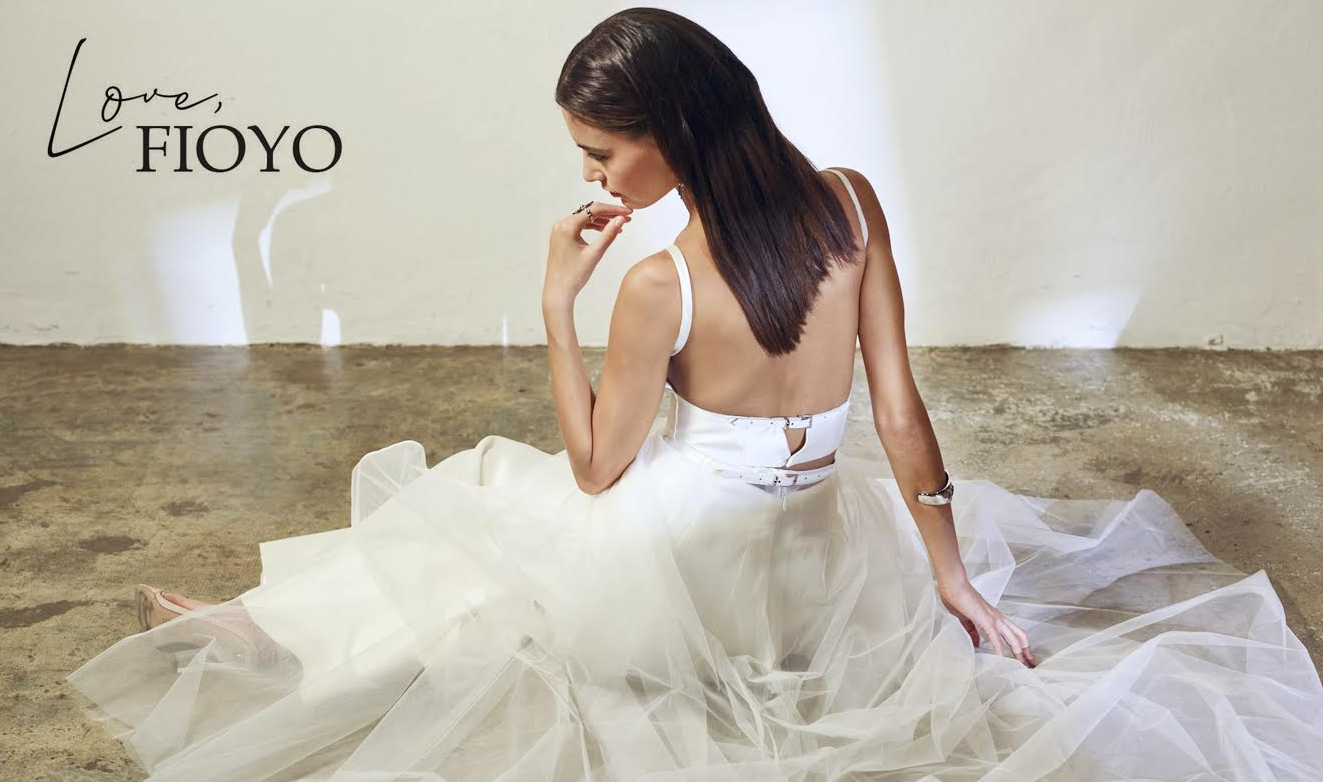 Love, Fioyo is a home-grown fashion label founded by Fion Tay, who advocates self-acceptance with a vision to help women realize their worth and a mission to instil confidence in them through fashion. Their clothing collections speak to the modern-day women.
With their avant-garde fashion of Convertible dresses "One Design. Multiple Looks", women can easily transform their look by adding depth and character to her outfit.
Keeping fashion sustainability in mind, the outfits are designed such that it can be customized for any type of wedding and event. Furthermore, these convertibles gowns can easily be toned down to be everyday wear!
Whether you want to keep it simple, modern, minimalistic, classic, bold or adventurous, Love, Fioyo has a whole range of wedding dresses for you to choose from.
Aligned with their brand philosophy "Be your own label", Love, Fioyo wants every woman and brides to express their own style and personality.
Highlights
One-stop shopping destination from everyday fashion wears to couture gowns.
Fuss-free online rental with transparent pricing
Convertible outfits – allowing their customers to express creativity and find their own style

Personalized selection of clothes by their "Invisible Stylist"

Unique, versatile & quality (in limited pieces)
#ilovefioyo Community of strong and confident women and brides sharing inspiring stories, fashion tips & trends
Free gown alteration services (applicable till 31st December 2020)
14. SnJ Wedding Services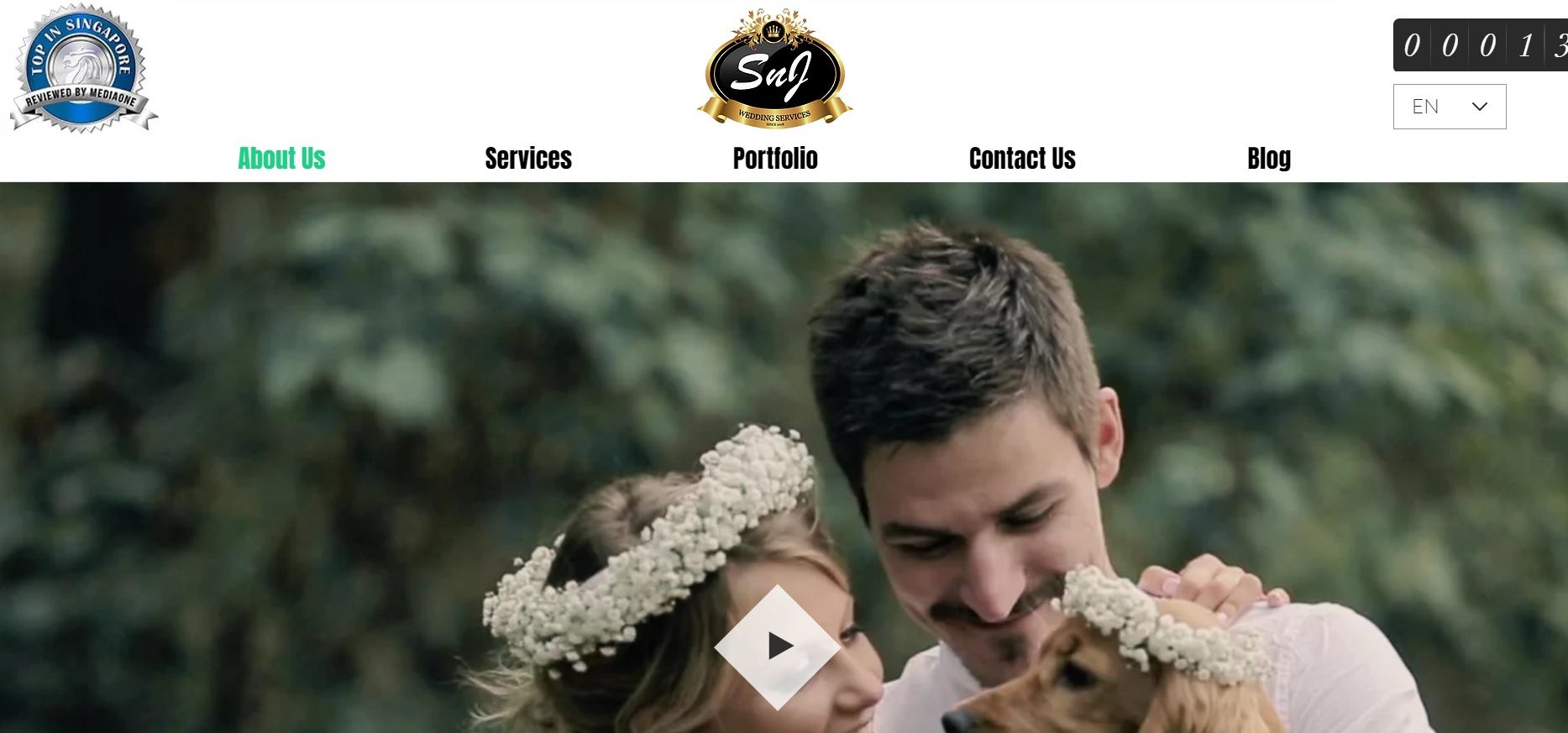 BEST FOR
Full range of services
SERVICES
Wedding Venue, Bridal Package, Photo Services
WEBSITE
https://www.snjfilm.com/
ADDRESS
Woodlands Ave 6, S'pore 730722
CONTACT DETAILS
Email: [email protected]
​Whatsapp: +65 8468 2076
OPERATING HOURS
Monday to Friday: 7.30pm to 9pm
Sat, Sun & PH: 10am to 10pm
Looking for the perfect gown that fits your budget? Then look no further as SnJ Wedding Services can provide that for you with their bridal package! They're also your one-stop solution for your pre-wedding and actual day photoshoot.
Acquire their services and you get the whole set, from the hair & make-up, to the gown & accessories. Up-to 4 hours of service is also included, guaranteeing that they can take care of you for the whole duration.
Don't miss up on their amazing services and contact them for more details.
Highlights
Competitive pricing
Amazing staff
Comprehensive packages
15. Thomson Wedding Collection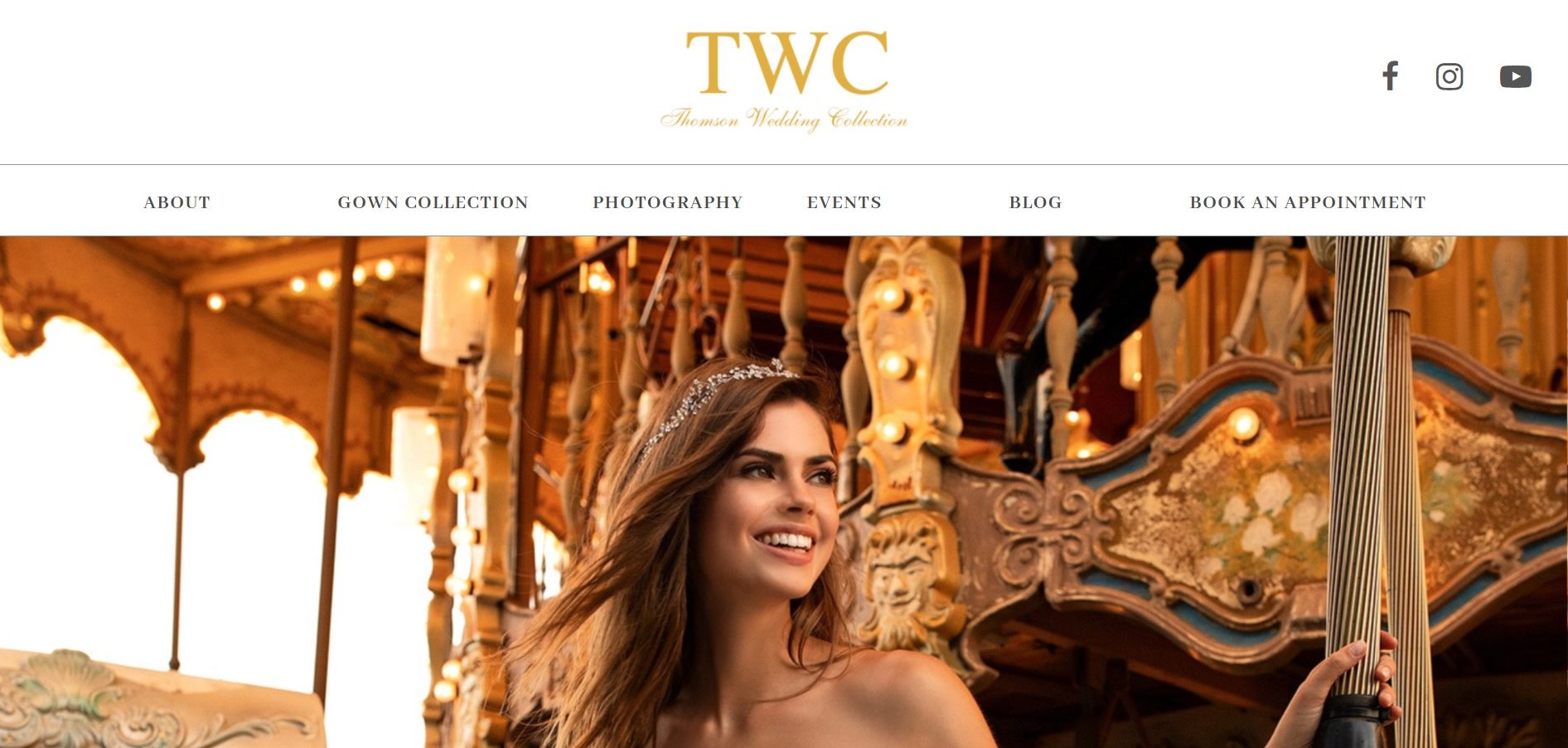 BEST FOR
Haute Couture
SERVICES
Gown Collection, Photography
WEBSITE
http://www.twcweddings.com/
ADDRESS

Bridal Store Address:
No.71 Tanjong Pagar Road, Singapore 088492

Studio Address (For Existing Customer):
26 Sin Ming Lane #04-111 Midview City, Singapore 573971

CONTACT DETAILS
[email protected]
OPERATING HOURS
Daily: 12–9pm
With over 50 years in dressmaking, Thomson Wedding Collection one of the best bridal boutiques in Singapore. Acquire their assistance and have them customize everything to fit your needs.
Contact their consultants and designers to check on what wedding gown looks best on you or your bride, You can either purchase it or rent it out, to lessen the expenses for the event.
Take a look at some of the collections on the websites. You can also contact them there for any other inquiries.
Highlights
Pioneer of Singapore's bridal boutique industry
Extremely flexible gown makers and designers
Established in 1965
Customer Reviews
Garnering an almost perfect 5-star rating on Google Review, Thomson Wedding Collection, has proven to be an amazing boutique for brides-to-be. Checkout some of the feedbacks here:
"Staff are not only friendly and helpful but very professional. Fuss free experience and photographer was great too! Definitely recommended and me and wife can attest to a wonderful job done for our wedding" – Kelvin Wong
"We highly recommend Thomson wedding as a wedding package provider as their service, combined with their gown variety are definitely on par with the best out there. All staffs are very friendly and helpful. The most important thing is the gowns are very nice, especially the evening gowns. It is a good place to get the wedding package from. The value in return is higher than the amount paid. Good!!
They really solved all our worries. Best!! " – Ong Kyle
"The gowns at TWC are timeless, elegant and very unique vs that of other gown salons we had visited. Many thanks to Ella and team for all their patience, expertise in gown choosing and never being pushy and trying to oversell. My wife gown choosing journey ended up being really easy and smooth!" – J.K. Tan
16. Newlyweds 
BEST FOR
Wedding Packages
SERVICES
WEDDING GOWN RENTAL
PRE WEDDING PHOTOGRAPHY IN TAIPEI, TAIWAN
ACTUAL DAY WEDDING VIDEOGRAPHER
ACTUAL DAY WEDDING PHOTOGRAPHY
WEDDING PROPS AND DECORATIONS
WEBSITE
http://www.newlyweds.sg
ADDRESS
71 Lor 23 Geylang, Singapore
CONTACT DETAILS
Phone: 8787 1951
Email: [email protected]
OPERATING HOURS
12 noon to 10 pm Daily
By Appointment only
Newlyweds aims to make a soon-to-be wed couple's experience be as memorable and enjoyable as possible. They're motivated to do so, as a newly wedded couple themselves. 
They offer a wide range of services for their clients, such as wedding gown rentals and photography services. They have various wedding and photography packages available for more affordable prices.
Their expert staff can assist you in planning your wedding from start to finish. With their help each and every aspect of your wedding is sure to be done at its best.
Highlights
Wide range of services
Numerous wedding gown styles in stock
Wedding gown packages available
Works with award winning photographers
17. Kelly's Bridals
BEST FOR
Wedding Boutique
SERVICES
Bespoke Wedding Dress, Bridal Couture
WEBSITE
http://www.kellysbridals.com
ADDRESS
The Plaza at Parkroyal Hotel 7500 Beach Road
#01-320 Singapore 199591
CONTACT DETAILS
+65 8894 5366
OPERATING HOURS
weekdays 11 am – 8 pm
weekends 10 am – 7 pm
Kelly's Bridals is a boutique that offers wedding couture and custom wedding gowns. They carry gowns of various styles and materials in their store.
You can find some of the most exclusive couture brands here. If you have the time, however, commissioning them for a custom wedding gown is more than preferrable.
Their dressmaking team has a wealth of experience working with various cloths and designs. You can count on them to provide the perfect wedding gown for your special day.
Highlights
Exclusive bridal couture
Wide variety of wedding gowns
Experienced dressmaking team
Keen eye for detail
18. Fleur D'sign
BEST FOR
Wedding Gown Rental
SERVICES
Bridal Boutique, Wedding Florist, Bridal Studio
WEBSITE
https://fleurdsign.com
ADDRESS

371, Upper Paya Lebar Road #01-05

YiKai Court, Singapore 534969

CONTACT DETAILS

Contact Us: +6591698088

Email: [email protected]

OPERATING HOURS

Monday – Off

Tuesday to Friday – 11am to 9pm

Saturday & Sunday – 10am to 6pm

Public Holiday – Off
Fleur D'signs offer everything a bride-to-be needs for a magical wedding. From classic to new age, off the rack to made-to-measure, you can count on them to find you the wedding dress of your dreams at an affordable price.
With a no-pressure sales environment and friendly staff, every customer gets treated like family rather than a number. Each bride-to-be will enjoy a luxury experience as the stylists work to achieve your bridal vision while giving you fun, honest, and warm service throughout.
Their mission is to give all brides a deluxe experience and the confidence they need to make their way to the alter, without going over budget!
Fleur D'signs has an extensive arrangement of rental gowns to suit every style and fashion need: modern, vintage, and bohemian are just some of the designs available. They also offer made-to-measure dresses if the ones available don't suit your needs.
Fleur D'sign know it's not just the dress that makes every bride feel fantastic – it's the accessories, too. Finish off your look with accessories, and a perfectly styled veil to match your dream dress.
Best of all, there are no hidden fees! The Singapore boutique also offers a selection of bridal packages and stunning floral arrangements for a no-fuss, perfect wedding! Their bridal packages include makeup, photography, flowers – everything you need, Fleur D'sign boutique can tend to it.
Highlights
Highly affordable
Gorgeous array of gown styles
Transparent fees
Bridal packages available
And that's the end of our list of the best wedding gown rentals in Singapore. We hope you were able to pick one that you think can provide you with the best gown for your wedding day!
If you know other wedding gown rentals that offer beautiful gowns, share them with us and we'll check if we can add them to our list.
Since you're still in the early stages of planning, you might also want to see our list of the best wedding venues in Singapore. We guarantee that any of these venues will make your wedding more memorable!