The Top 45 Best Event Planners in Singapore
Preparing for a major product launch? Or perhaps you're organising a company exhibition or roadshow? With the best event planner in Singapore, you can collaborate with creative organisers for a well-managed event that everyone will surely enjoy.
Therefore, we've listed some of the most recommended companies known for having the best event planners in Singapore! Take a look at our list below to find out more about their services!
1. BigGroup
First on our list is Big Group, a multi-faceted company we highly recommend, given that it provides a wide range of services.
For one, Big Group is more than your average events organiser. This company is also known for offering printing and marketing services, both of which are highly coveted and have earned the company plenty of long-standing clients over the years.
Marketing at Big Group covers SEO, Facebook marketing, and Google marketing. If you're interested in their printing services, you should know that they can accommodate both small and large materials.
Now, in terms of events planning, Big Group planning is essentially a one-stop company. We like that they offer full services so that clients need not look elsewhere to ensure that their event turns out successful.
See, Big Group handles consultation, venue and supplier liaison, talent management, and event production. Moreover, the company has plenty of experience handling all kinds of events.
Some we have seen include roadshows, exhibitions, live events, and even corporate events. Their diverse and skilled team is capable of managing travel, delegate organisation, logistics, website creation, webcasting, digital media and post production.
Highlights
Offers full service events management
Capable of handling all kinds of events
Team consists of talented and highly skilled members
Highly communicative and accommodating
2. Just Married Films
Just Married Films will record one of your most memorable days down to the smallest details. More than that, they'll also present it in the most visually pleasing manner.
You can count on them to capture important moments without intruding. Contact them now if you're interested– you certainly won't regret it.
Highlights
Full wedding coverage
Attentive videographers
3. Rebel & Soul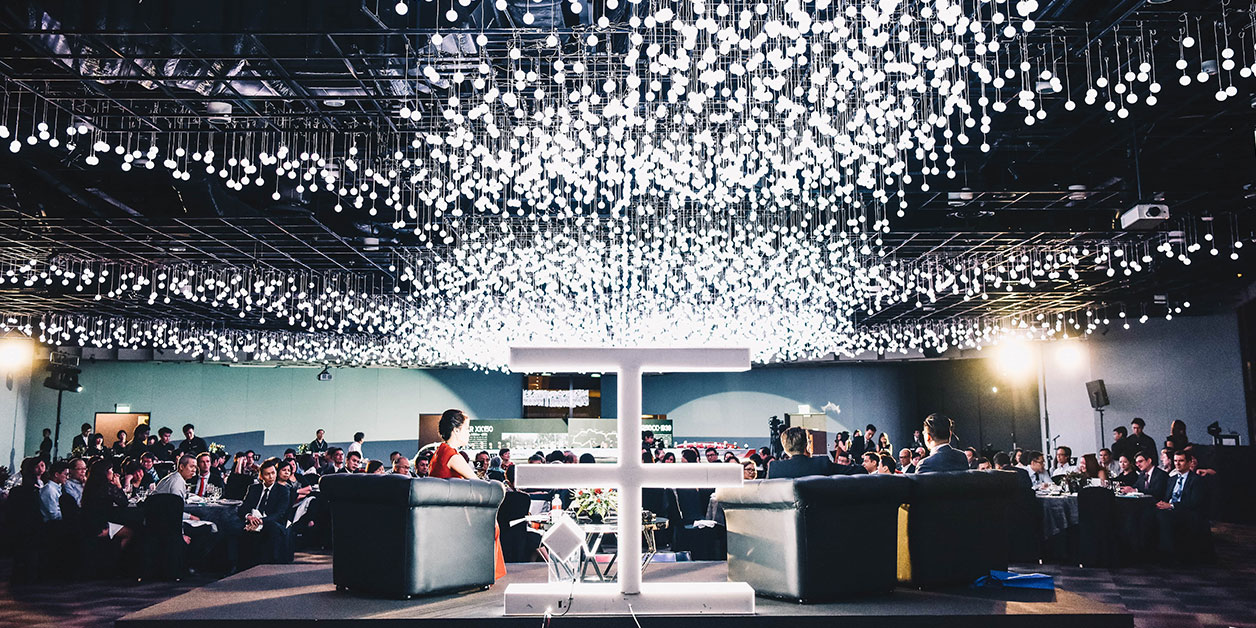 BEST FOR
Creating long-term brand memories through product launches, gala dinners, client appreciation, strategic planning, toolkits, content marketing
WEBSITE
https://rebelandsoul.com/
ADDRESS
100 Tras St
#16-01 100 AM
Singapore 079027
CONTACT DETAILS
[email protected]
+65 6291 5969
Rebel & Soul is a socially conscious Singaporean event & experiential agency that have been operating for just over five years. They're also a multinational company, operating in London, Shanghai, and Amsterdam.
What sets Rebel & Soul from other event agencies is their aspiration to create long-term brand memories. Not only that, but they have created a neuroscience methodology called INVOLVE® that underpins every project they work on.
Their project history is quite diverse, too. They have planned a wide array of events from product launches, roundtables, regional campaigns and activations, virtual experiences, client/staff appreciation, gala dinners, festivals and more for global brands including HSBC, CNN, The Macallan, Sephora and Dentsu.
Highlights
Multi-award winning agency recognising the people, agency and Neuroexperiences they create
Services include Strategy, Creative, Marketing, Event & Experiential Production, Technology
Activated in 38 cities in 17 countries across the globe
Own the franchise for Quintessentially Singapore
Customer Reviews
" I would like to shout out THANK YOU!!! Your entire team is superb and it's always a pleasure to work with everyone on the team! Achieving the award for Best Product Launch is well deserved and we couldn't have won this without you and your team. #bestagencyever" – Aina Yee, HSBC Marketing
"A huge thank you to you and the team for making last week's launch such a roaring success. Everything was premium, seamless, easy and provided a true luxury experience. The feedback from our guests has been overwhelmingly positive. It genuinely was the best launch I've been involved in. I know it was nowhere as easy as it appeared on the surface and you worked tremendously hard and through the nights on this. Just wanted to say thank you as it was more than appreciated." – David North, Global Head of Brand Advocacy, William Grant & Sons
4. Mercury Marketing and Communications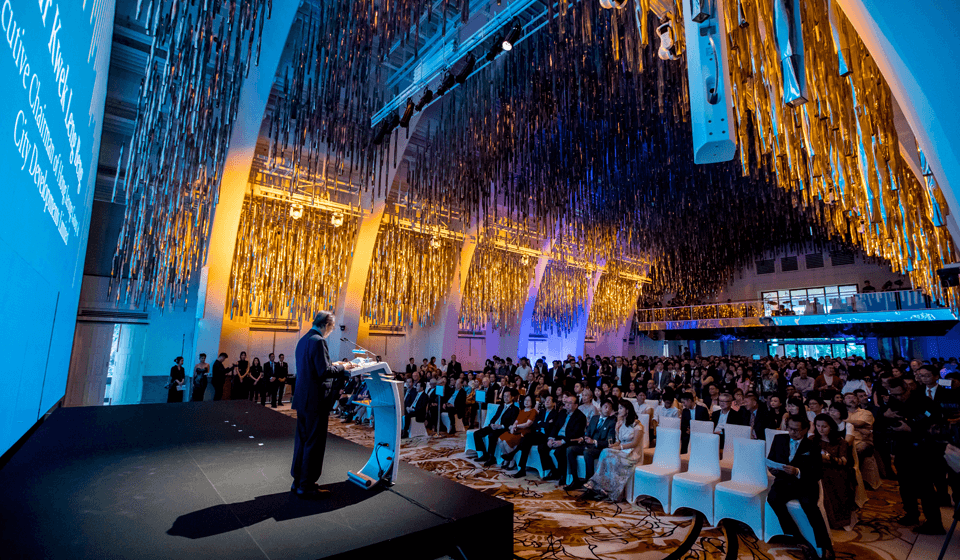 | | |
| --- | --- |
| BEST FOR | Branding events |
| WEBSITE | https://mercurymc.com/ |
| ADDRESS | 6A Shenton Way #04-02 to #04-08 OUE Downtown Gallery Singapore 068815 |
| CONTACT DETAILS | +65 6323 7060 |
Mercury Marketing and Communications provides extensive management services, specialising in luxury, fashion, beauty, lifestyle, and even electronics. They have a team of experienced organisers who focus on delivering the genuine message of the brand, engaging their targeted audience.
Aside from organising an event, they also do PR and marketing campaigns for effective promotion. This will help reach a wider audience, leading to successful events.
They've worked with famous brands such as Cartier, Mercedes Benz, Tiffany & Co, Moonshot, and many more! So if your upcoming project is similar to any of their previous collaborations, then you may consider consulting with them.
Highlights
Marketing and PR services
Content creation and social networks
5. The Live Group

| | |
| --- | --- |
| BEST FOR | Gala dinners, Award ceremonies |
| WEBSITE | https://www.thelivegroup.com/ |
| ADDRESS | 52 Horne Road #04-01 Singapore 209071 |
| CONTACT DETAILS | +65 6291 5473 |
| OPERATING HOURS | Weekdays: 9am–6pm |
Getting ready for a media conference or luxurious gala dinner? Whichever it is, The Live Group has a group of creative event planners, capable of delivering enjoyable and memorable campaigns as well as excellent corporate events.
Through over a decade of service in the industry, they have built an international network and have thousands of successful events. Product launches, exhibitions, outdoor carnivals, and even incentive trips are all part of their expertise.
They've also organised employee engagement and community events as well as award ceremonies. With this extensive range of services and their best event planners in Singapore, you can easily cross off some tasks on your to-do list and get the best events ever.
Highlights
Outdoor carnivals
Launches, openings, and PR and marketing events
Meetings, incentives, and exhibitions
Virtual events
6. Essential Werkz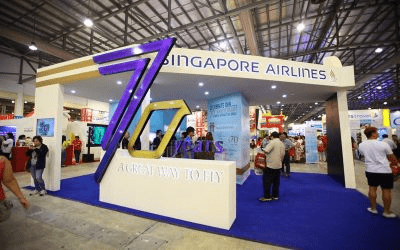 | | |
| --- | --- |
| BEST FOR | Exhibition setup |
| WEBSITE | https://essentialwerkz.com/ |
| ADDRESS | 31 Bukit Batok Crescent The Splendour #01-08 Singapore 658070 |
| CONTACT DETAILS | +65 6289 8852 |
| OPERATING HOURS | Weekdays: 9am–6pm |
Essential Werkz is considered a one-stop station for every marketing need. With their talented team, they're able to manage and organise all kinds of events like corporate events, dinners and dances, product launches, media launches, roadshows, exhibitions, and more!
From planning to marketing, they take charge of every step needed for the event to go smoothly. Unlike other management companies, they offer their own rental services where you can easily get whatever you need for the event — such as an exhibition stand builder, a sound system, photo booths, a charging station, van rental, etc.
This event management group has also been featured on varied media publications, proving that they truly produce successful events.
Highlights
Virtual events
Carpentry for events
Booth setup
7. Party People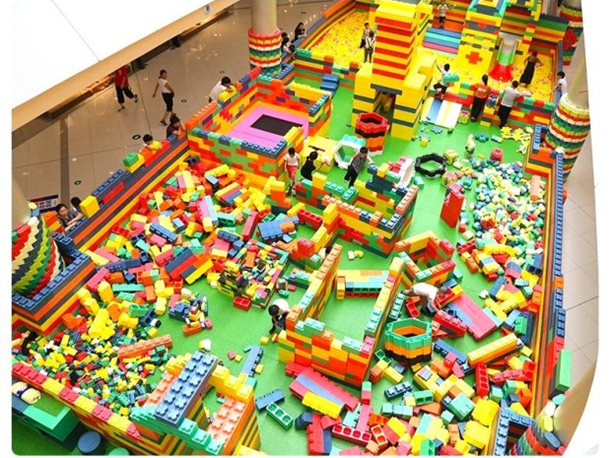 BEST FOR
Mega Playground
WEBSITE
https://partypeople.com.sg/
ADDRESS

MEGA@WOODLANDS, 39 woodlands close, #06-66 Singapore 737856

CONTACT DETAILS
Mobile: +65 8699 6438 (Bella Chua)
Email: [email protected]
OPERATING HOURS
Monday – Friday | 10am – 6pm
Being one of the most trusted planners in Singapore, Party People is the team to hire for fun and exciting events!
They ensure that you're left with the highest level of satisfaction and entertainment, as they provide you with the best party packages and equipment to use.
Some of their services include live food stations like popcorn and candy floss, carnival games, mega playgrounds, and mascots.
Check out their party catalogue for more descriptions of the packages and offered entertainment.
Highlights
Journey

Ball Pit

Bouncy Castles

Live Food Stations

Carnival Games

Arcade Machines

Mega Playground

Balloon Decor

Mascot


Entertainment
8. Venuerific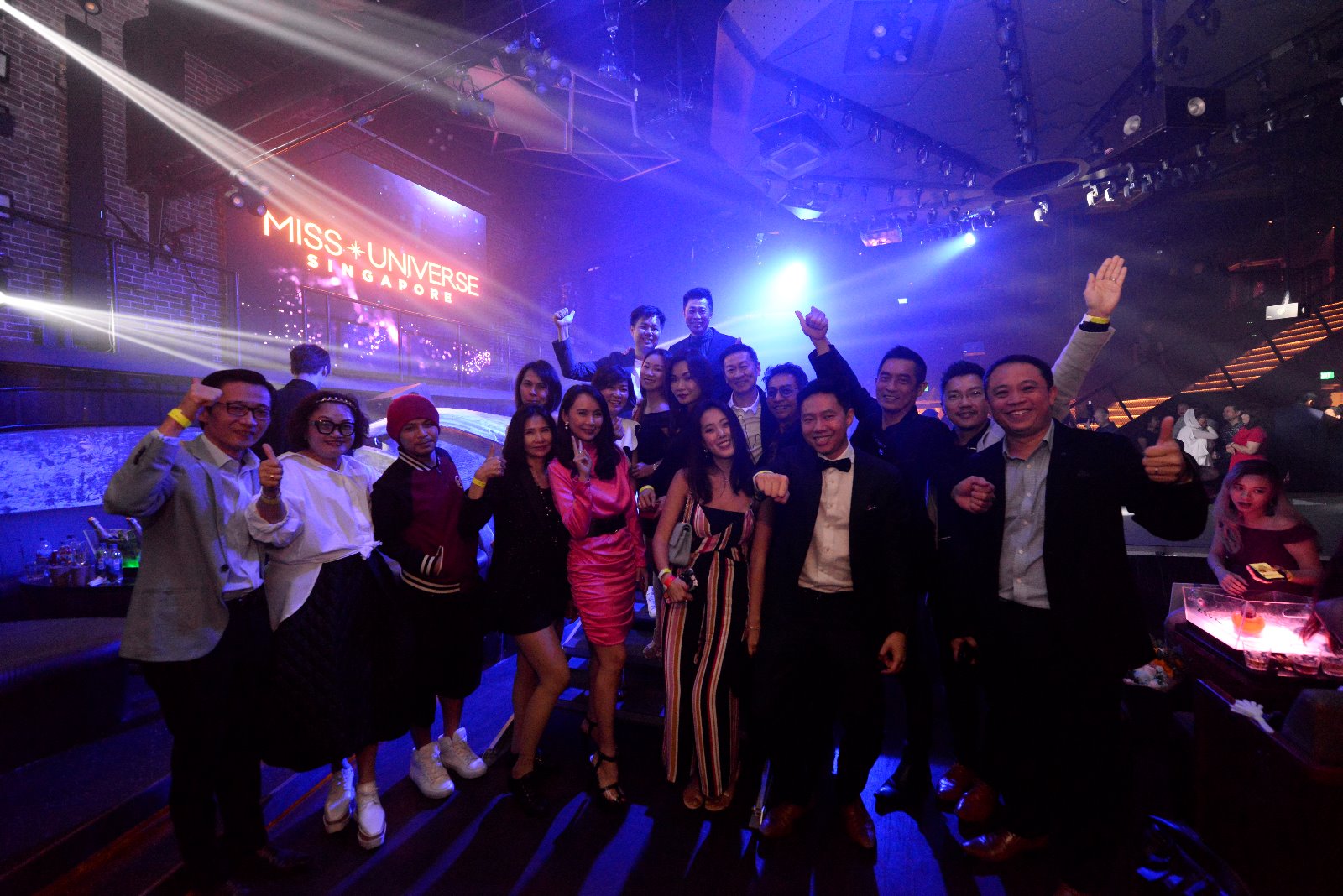 | | |
| --- | --- |
| BEST FOR | Venues for Weddings, Private Parties, Corporate Functions, Meetings, Content Production Services & Custom Virtual Backgrounds |
| WEBSITE | https://www.venuerific.com/sg/ |
| ADDRESS | Odeon Towers #02-01 331 North Bridge Road, 188720 |
| CONTACT DETAILS | [email protected] |
Founded in 2013, Venuerific is now Southeast Asia's largest event venues marketplace with hundreds of unique and affordable event spaces listed on the platform. Whether it's for your personal event, such as a wedding, solemnization or corporate events like seminar, meetings and company dinner & dance, you can definitely find the perfect space from the wide range of venues listed on their site.
Apart from that, Venuerific also provides Content Production services, such as photography and videography, video editing, and live streaming services with a full experienced team. Or if you're thinking of having a virtual event, you can also have them to help you create the professional custom Virtual Background, where you can add on your own branding elements to make your event stand out and be remembered amongst the rest.
To book the perfect venue for your event, you can make an inquiry directly via form or contact the host on the phone for the venue you are interested in. Or if you need help to elevate your content production or virtual events, let their helpful team at Venuerific know and they will be happy to assist you.
Highlights
One-stop venue booking platform
Exclusive discounts and promotions for selective venues
End to end marketing solution
Content production & live streaming services
Customer Reviews
Thank goodness for Venuerific! I had to plan a last-minute party and was working under a very limited amount of time. Instead of wasting time scouring through the internet frantically, I found Venuerific and it cut my planning time by more than half! Provided me with a beautiful space for me to host my event. 100% would recommend and use it for my future event needs.
They know what we like and can actually provide it. Always do excellent work with much effort. Thumbs up 😉
9. Alangkaar

BEST FOR
Complete Wedding Services
SERVICES
Photoshoot
Photography
Videography
Decoration
Food & Catering
Gowns and Suits Rental
Wedding Car Rental
Photo Booth
Wedding/Event Planner Service
Bridal Makeup & Hair
Traditional Garlands
Western Bouquets
Emcee DJ and Sound
WEBSITE
https://www.facebook.com/AlangkaarStudio/
ADDRESS
9 Kerbau Rd, Singapore 219148
CONTACT DETAILS
Sales hotline: +65 9008 2244
Office: +65 6294 0201
E-mail:

[email protected]
Alangkaar is the one-stop-shop for wedding services, regardless of one's religious (or non-religious) background.
The company offers gown and suit rentals, photography and videography services, as well as decorations and caterings. Choosing Alankaar means gaining access to these and not having to worry about looking for other wedding vendors when you've simply got one of the best.
Highlights
Customizable options
Affordable payment plans
Actual Day Rentals
Top Indian Makeup Artists in Singapore
Customer Reviews
Here are some reviews left by satisfied customers of Alangkaar:
"Alangkaar team was friendly, efficient and very warm towards not only to the bride and groom but everyone."

"Amazing creativity from the team! An eye opener for the great shots taken from different angles and places. I have complete faith and trust in Vin and he delivered it with flair and charisma. Thank you so much guys for the experience that you all have given for me and my wife to be."
10. JNR EVENT PRIVATE LIMITED

With over 5,000 successful events handled, and more than 56,000 satisfied clients, JNR Event Private Unlimited is surely a company worth considering if you're looking for a trusted event planner.
Services you can acquire include digital or virtual events, corporate dinner & dance, corporate family day, performance showtime, emcee for hire, pre-event activities, and a whole lot more!
Expect nothing less of an amazing event when you decide to hire JNR Event Private Unlimited.
Highlights
Dinner & Dance
Family Day
Launching Mechanism
11. D2D Sports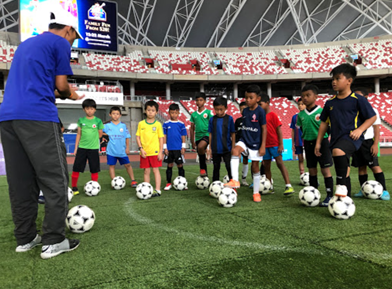 D2D Sports was established by a team of sports enthusiasts who wanted a company to manage sports events where everyone, no matter the gender, age, or race, can enjoy these physical activities.
With what started as facilitators of Badminton, Frisbee and Football events, have now grown into conducting major sports leagues. D2D Sports now specialise football, among any other activities.
D2D Sports is definitely the best option then if you're looking for an event planner that handles sports functions very well.
Highlights
Futsal Leagues
Corporate Sports Events
8-A-Side Leagues
Youth Coaching
12. Vantastic Events
Started as a balloon sculpting service, Vantastic Event is a company that grew into what is now an established event planning business.
Vantastic Event currently is able to provide other party needs like game stations, food stalls, and entertaining shows. With their help, you won't have to worry about anything aside from looking your best in front of your guests.
Check out more of their services you can acquire on their website. Previous events are also posted there to give you a glimpse of what you'll receive with Vantastic Event as your planner.
Highlights
Children Party Packages
Dessert Table Pastries
Food Live Station
Helium Balloons
13. Pedestalworks Weddings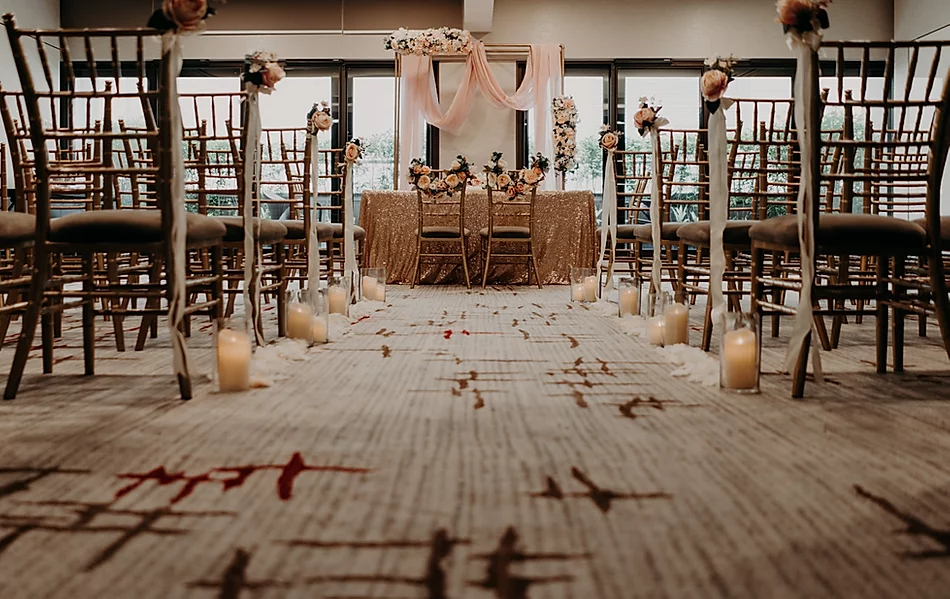 Have the best wedding ever without the hassle of doing all the work! Hire Pedestalworks Weddings as your event planner and you won't have to worry about anything else.
They provide full-scale event management, starting from conceptualisation to program flow planning and actual execution of the ceremony. With their help, expect a seamless and truly a memorable event to keep for the future.
For other inquiries, simply send them a message thru the site, or with their email.
Highlights
Reception styling

Fairylights backdrop

Wedding Arch

Solemnisation


Church styling
14. The Ortus Club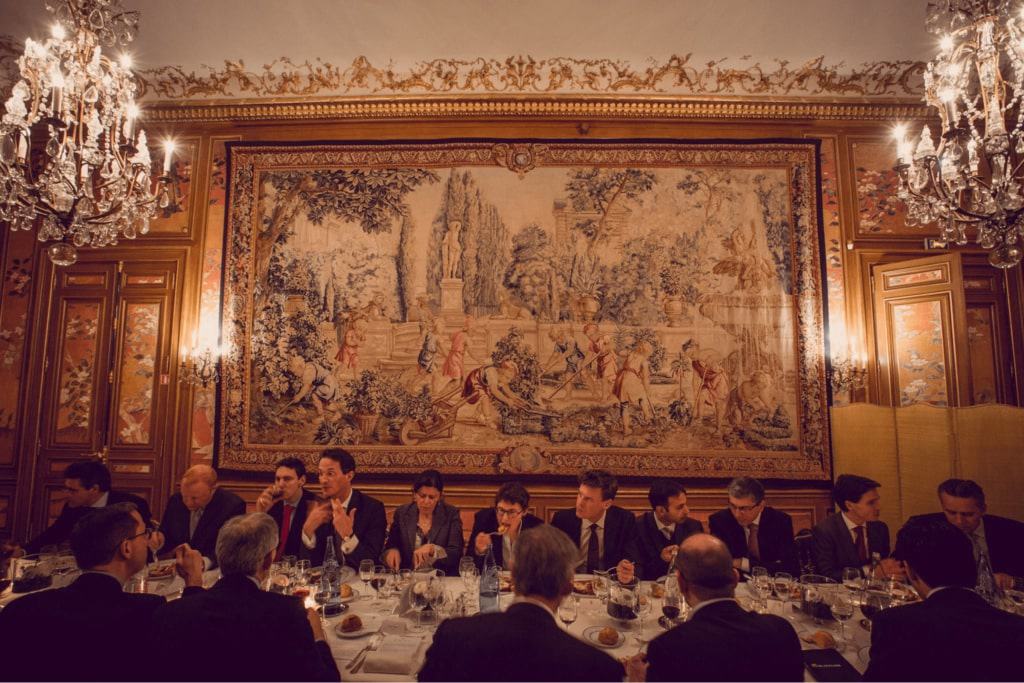 Looking to meet and establish relationships with your target audience? The Ortus Club has organized hundreds of executive knowledge sharing discussions globally, bringing thousands of business decision-makers together to share their experiences on specific topics in a neutral, pitch-free environment.
Create equally advantageous corporate events for you and your clients, ensuring qualified guests leave with a good understanding of your offering without the feel of a pitch. The Ortus Club has built successful partnerships across the BFSI, retail, startup, healthcare, and logistics sectors, to name a few.
Offered sessions typically consist of a three-course meal or can be conducted virtually with unique add-ons, including wine, whisky, tea, and more.
Highlights
Cross-sector and industry-specific event
Fine dining
Luxurious and elegant atmosphere
15. Unicom Event Marketing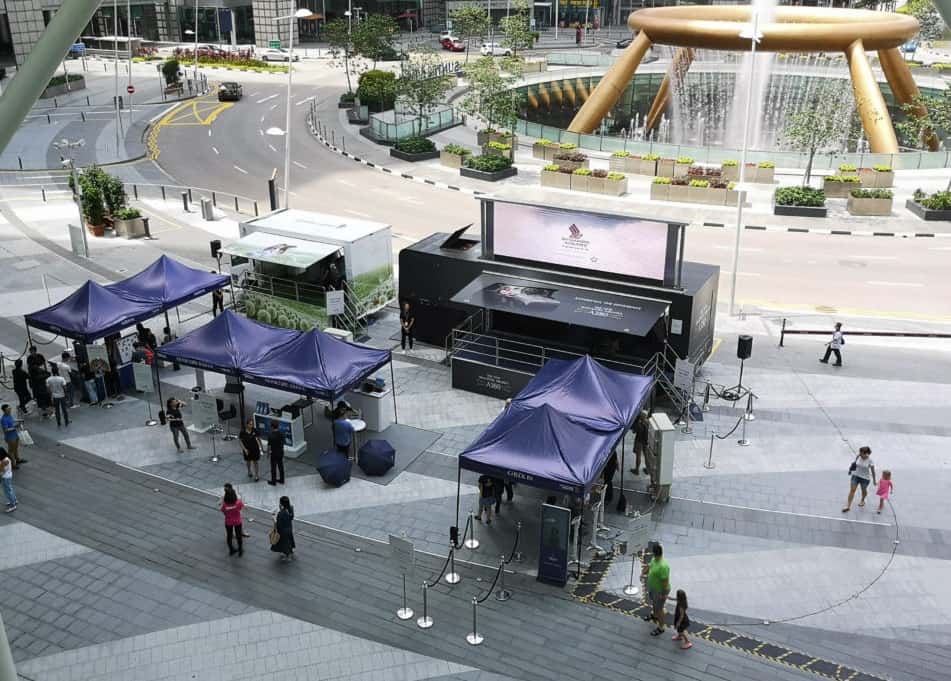 BEST FOR
Roving Events, On-Ground Activation, Interactive Digital Experiences, O2O Marketing Solutions
WEBSITE
http://www.unicommarketing.com.sg/
ADDRESS

31 Woodlands Close #04-14, Woodlands Horizon, Singapore 737855

CONTACT DETAILS
Tel: +65 8108 3037/ +65 6909 9550
Email: inquiry@unicommarketing.com.sg
OPERATING HOURS
Open 24 hours
With their fleet of vehicles, you don't have to worry about the hassles of packing up or even looking for a specific location! They bring your events to your target audience. They also provide end-to-end event management solutions for brand activations that carefully consider your brand messaging.
Armed with an experienced in-house programming team, they pride itself in curating interactive digital experiences for brands leveraging on innovative marketing technology. They believe in creating creative digital experiences that span across a variety of online to offline marketing solutions.
At Unicom Marketing, they strive to redefine how brands engage with audiences and bring brands to life.
Have your events or brand activations managed by the best planners in the country, make sure to inquire more about Unicom Event Marketing's services on their website.
Highlights
On-ground activation
Interactive digital experiences
O2O marketing solutions
16. Party Van Singapore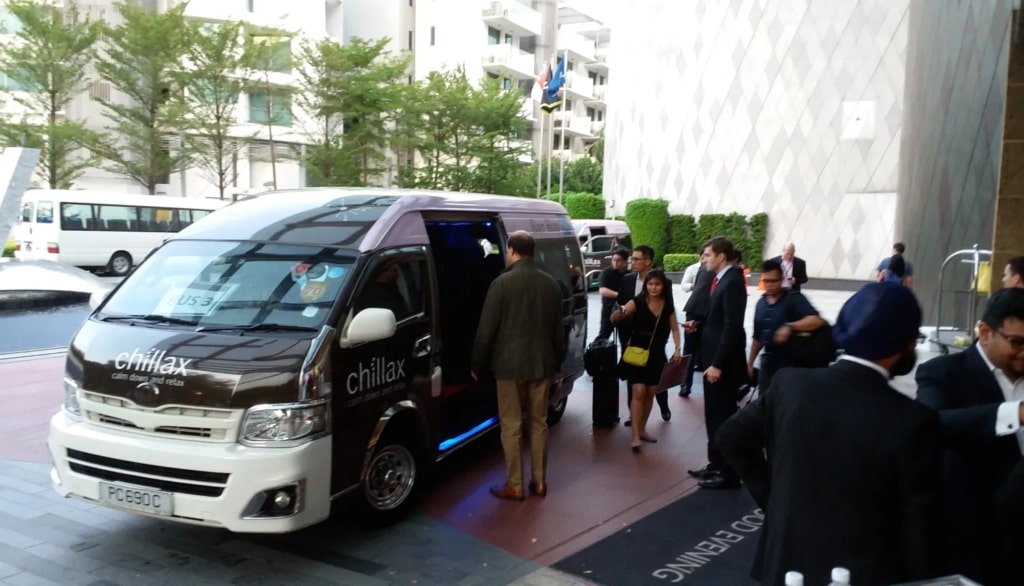 | | |
| --- | --- |
| BEST FOR | Limo Party Bus |
| WEBSITE | https://partyvan-singapore.com/ |
| ADDRESS | 713 Bedok Reservoir Rd, Block 713, Singapore 47071 |
| CONTACT DETAILS | +65 93364142 |
| OPERATING HOURS | Open 24 hours |
If you want to party in style, why not party on the road as you go to the main event? Party Van Singapore offers one of the first van rentals for events like pre-parties or mini gatherings.
You won't have anything to worry about as you'll be driven safely while you have fun with your friends at the space and high-quality entertainment system provided in the vehicle.
Celebrate special occasions with Party Van Singapore, book their service now for bachelor parties, farewell night, or even prom night.
Highlights
Birthday Parties
Bachelorette Parties
Kids Party Singapore
Farewell Night
Prom Night Parties
Events & Functions
17. Funfair Singapore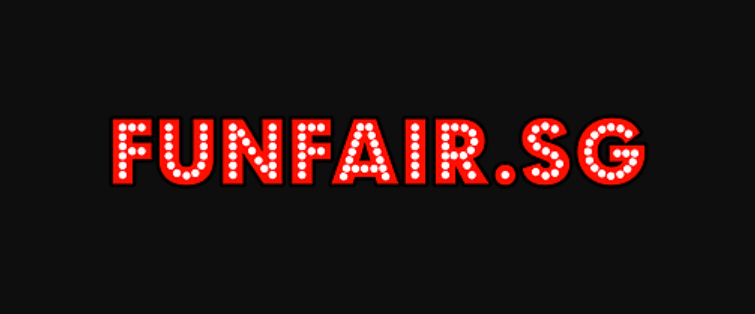 BEST FOR
Carnival Planning
WEBSITE
https://www.funfair.sg/
ADDRESS

Woodlands Horizon

31, Woodlands Close

#05-15
Singapore 737855

CONTACT DETAILS
Sales: 8218 0205

​Email: [email protected]

OPERATING HOURS
—
Funfair Singapore is the go-to event planner for those who would like a carnivalesque feel to their upcoming event.
You won't need to worry about looking for other event vendors since Funfair Singapore takes charge of both entertainment and food and drinks — all of which are still in line with the carnival theme.
Their food rental services are quite diverse, too. From Asian to Western spices, clients have plenty to choose from.
As for the festivities, clients can take their pick from bouncy castles, game booths, futuristic funfairs, entertainers, and a whole lot more.
Contact Funfair Singapore for more details.
Highlights
Comprehensive funfair and carnival packages
Offers both funfair games and food rental for events
Caters to corporate gatherings
Customer Reviews
Here are some reviews left by previous clients:
"Very friendly and efficient team. Flexible with payment and also timing. All my guests love the magic show and games (that includes adults! ?). Its good to see them going home with a smile on their faces! They really did a good job! Well done guys! And oh! Darren and team are quite good looking too! ? 2 thumbs up! ??" –Wanie Hisham
"Engaged FunFair.sg for our company's Funfair & Carnival Event. And may I say, the game booth set up blew us away as it truly brought back the feel of an authentic Funfair with the lights and tentages! Thank you for all your hard work in making our event a great success! I would highly recommend FunFair.sg to everyone for it's value and quality." -Quickskills
18. Macgyver Consultants International Pte Ltd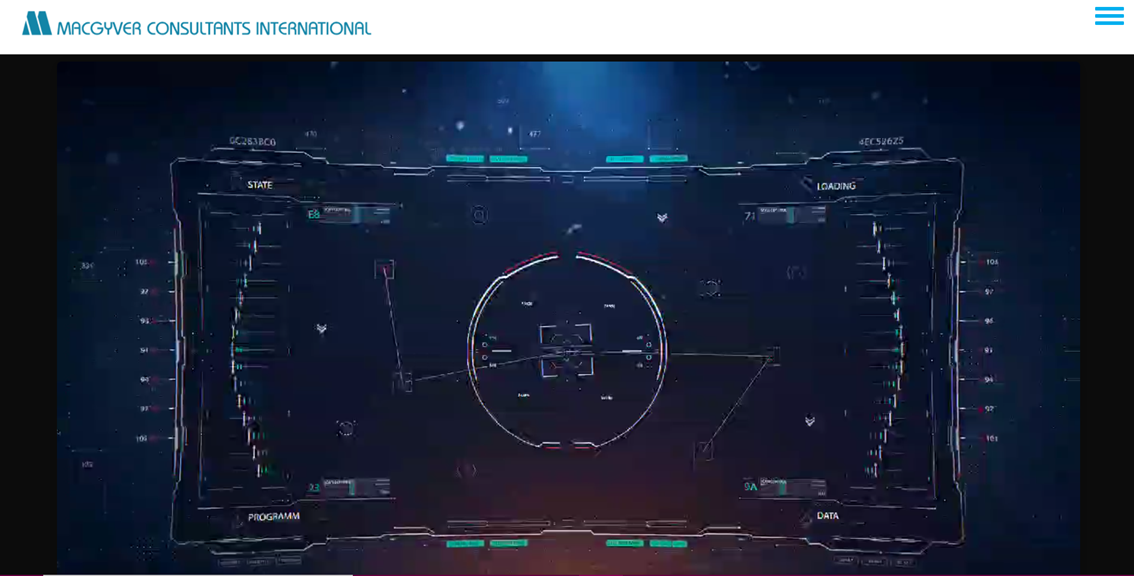 BEST FOR
Visual content for live and virtual events
WEBSITE
https://macgyverintl.com/
ADDRESS
150 Sims Drive, #01-00 Swee Lee Building
Singapore 387381
CONTACT DETAILS
T : (+65) 62889905
E: [email protected]
OPERATING HOURS
n/a
Macgyver Consultants International Pte Ltd is the company to acquire for the best event planning you'll ever receive.
With a more creative approach on things and using a strategic plan, Macgyver Consultants International creates innovative ideas fit for the future. Since they were first established in 1986, they have been providing corporations in Singapore the highest quality of parties that exceeds expectations and meets each of their client's satisfaction.
If you want to experience the most seamless event, have Macgyver Consultants International Pte Ltd plan yours!
Highlights
Event and video content production
3D Mapping Content Production
ASIAPAC Event Management
19. The Meetup SG

Whatever event you're going to plan for, TheMeetUp SG can probably do it for you! They're very much experienced and can assure you that their expertise in planning different types of events is surely worth the money.
Their group of professional executive planners specialise in organizing events. From the theme and decorations, to the food and actual execution, you won't have to worry about anything else aside from looking your best!
For other inquiries, you can contact TheMeetUp SG on their site.
Highlights
Corporate event
Photobooth services
Light painting
Customer Reviews
Read some of the feedbacks left on TheMeetUp SG's google review:
"Amazing set-up! Will definitely engage TheMeetUpSG team again, you guys are my favourite"
"Incredible set up and wonderful staff, thanks for the great experience guys!"
20. Carnival Guru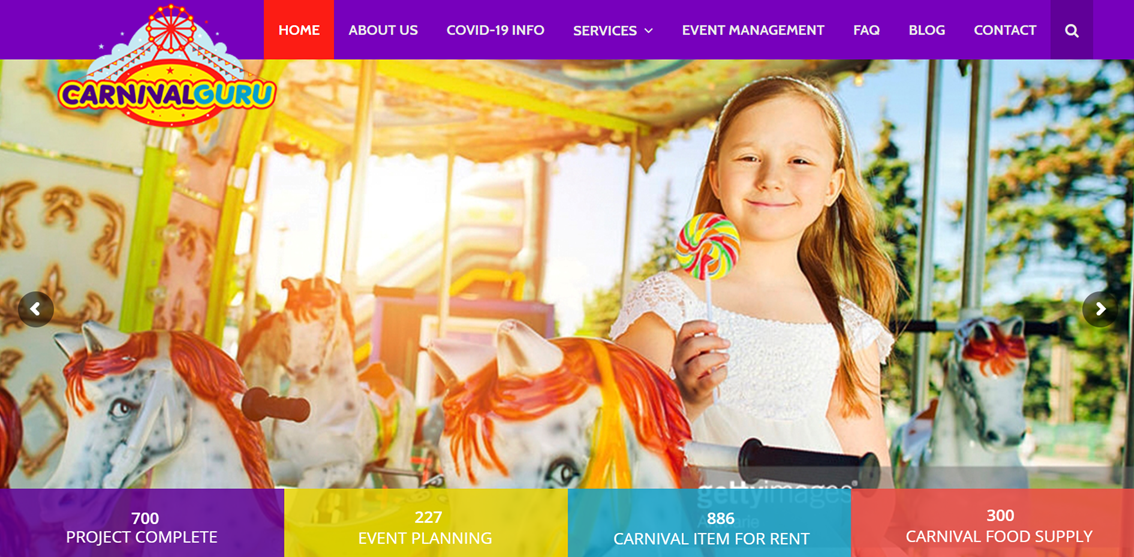 Have fun with games and exciting food stalls when you hire Carnival Guru as your event planner! From the food to the rentals and entertainment, you're sure to enjoy every bit of the experience.
And what makes them especially perfect, is that you won't have to empty out your savings just for one event. They're very much wallet-friendly, being considered to be one of the best planners that provides competitive costs while still managing to meet each client's standard and satisfaction.
Enjoy a carnival-themed party, not worrying anything about the planning and execution, only with Carnival Guru.
Highlights
Carnival game stall rental
Ball pit rental
Kids craft station
Carnival fringes
Customer Reviews
Getting a perfect 50star rating on google, Carnival Guru has continuously proven just how amazing they are as an event planner. Check out these feedbacks left for the company:
"Thanks Carnival Guru to provide a various types of activity & food Stall to impress our guest." – Gryta Pearl
"great service" – Harbinder Singh
21. Happier Singapore
BEST FOR
Glow in the Dark UV Party
WEBSITE
https://happier.sg/
ADDRESS

3 Jalan Sikudangan Singapore, Singapore 368388

CONTACT DETAILS
Phone : +65 9271 7106
Email : [email protected]
OPERATING HOURS
Monday – Friday: 9:00 AM – 6:00 PM
Happier Singapore can be anything you need them to be for your party. From your event planner, to your balloon sculptor, and even your art painter!
They offer a wide array of services, allowing you to simply acquire their assistance for the whole planning and execution of the event, and you're good to go.
What's more is that this company has very much established corporate clients like Resorts World Singapore, LEGO, and even Dior, taking up their services, proving how Happier Singapore can be trusted with any of your event planning needs.
Highlights
Face & body art
Balloon sculpting
UV Party
Arts & craft party and workshops
Customer Reviews
Vincent Karen has left this feedback on Happier Singapore's google review:
"Weimin was a great balloon artist! She worked non stop for the full 2h which we engaged her. And she never said no to any kid, no matter what they requested her to make. I would not hesitate to engage them again. Communication with the company was also pleasant with prompt replies."
22. Electric Dreamz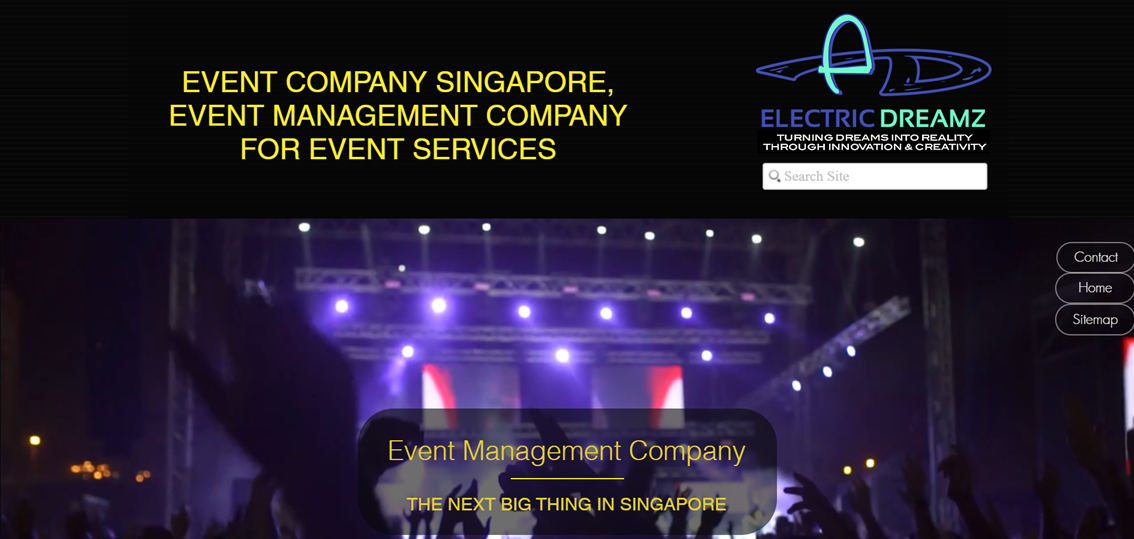 BEST FOR
Audio Visual event needs
WEBSITE
https://www.electricdreamz.com/
ADDRESS

1 #24-10 Scotts Rd, Shaw Centre, Singapore 228208

CONTACT DETAILS
Hp: +65 8586 0502
(24 hours)Tel: +65 6683 9541
(office hours)[email protected]
OPERATING HOURS
Open 24 hours
Electric Dreamz is the company to call if you're in need of an event planner and manager, as well as a team for equipment set-up and disassembly.
With over a decade of experience in the field, you're sure to be satisfied with their assistance. Their team of highly skilled technicians and planners are sure to meet your level of satisfaction, no matter how heavy the event may be.
Look more into their services and background, head on to Eelectric Dreamz's website now!
Highlights
Event entertainment
Birthday parties
Team building
Customer Reviews
Electric Dreamz is recommended by many of their previous clients. They're notable for their seamless event planning and amazing offers. Check out these reviews from their google page:
"Assif you have been working very hard and you did a great job with Cindy's birthday and she thanked you on stage for the impressive and wonderful job you did in organizing her birthday! She mentioned that it was truly beyond her expectations. Keep it up!"
"Really good service rendered by Assif.
He tailors to the clients despite the challenges thrown at him. Very patient and also bothers to share his insights and visions regarding our event which eventually led to a more wholesome event ! Will definitely book him for my next event and will definitely RECOMMEND!"
23. The WOW Experience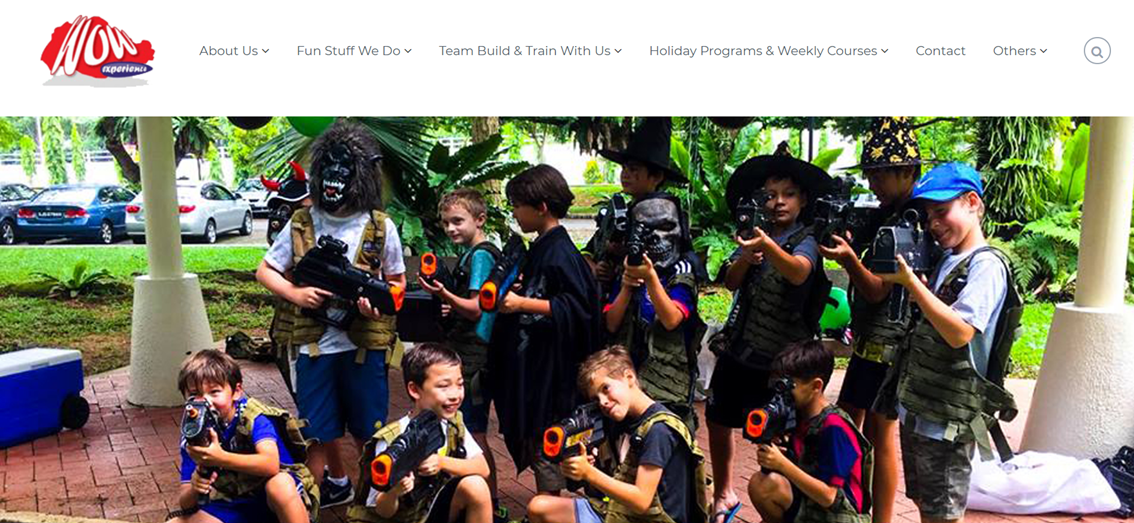 BEST FOR
Team building and birthday parties
WEBSITE
http://wowexperience.sg/
ADDRESS
116 Jalan Bukit Merah
#01-1655
Singapore 160116
CONTACT DETAILS
Telephone
(65) 6779 1031Email
[email protected]
OPERATING HOURS
Monday – Friday: 9:30am–6:30pm
The WOW Experience truly lives up to their name, creating wonderful events that surely wowed each of their clients. With a team of exceptional planners, designers, and technicians, the company has built the business from the ground up, offering assistance for parties and gathering that would definitely exceed your expectations.
As the leader of fun in Singapore, look forward to engaging activities to try as you discover a whole new experience with The WOW Experience.
Aside from their event management services, you can also acquire their help for the photograph, as well as design and decoration. Simply contact them for more details.
Highlights
Effective team building
Laser tag
Water tag
Yacht charter
Customer Reviews
Here's what Elsen, a very satisfied client of The Wow Experience, had to say about their services:
"Had fun and awesome day at their recent carnival. Can't wait for their next events. I'm gonna book a session with them soon."
24. dMC Event Management Pte Ltd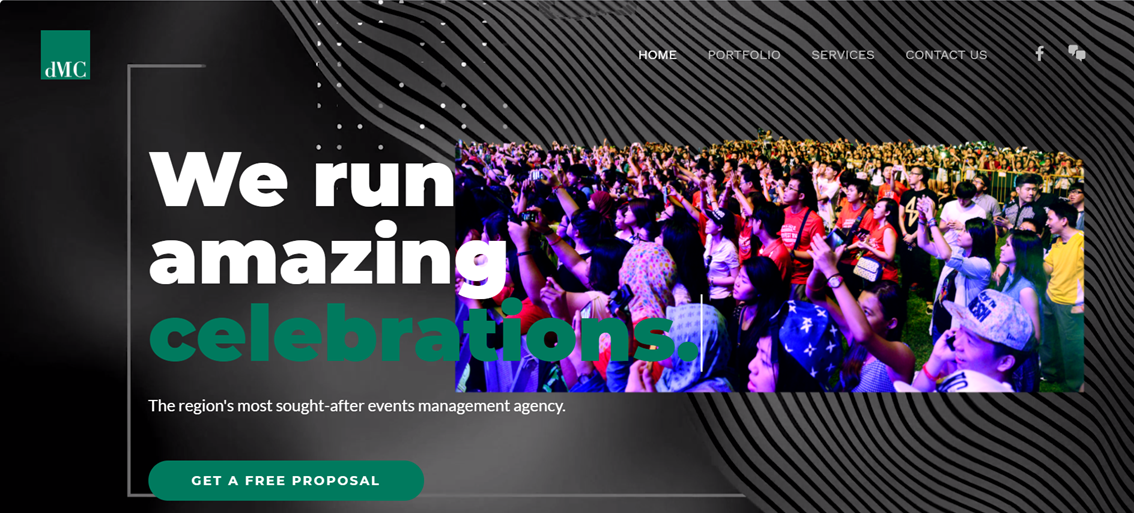 BEST FOR
Experiential activations
WEBSITE
http://dmcevent.com/
ADDRESS
132B Telok Ayer Street Singapore 068599
CONTACT DETAILS
+65 6227 6911
+65 9456 4813
[email protected]
OPERATING HOURS
Monday – Friday: 9:30am–6pm
dMC Event Management Pte Ltd is a company worth considering if you're looking for a competent event planner. They're known for their event management among many other services they offer, promising great plans, execution, and of course, commitment to their work.
The company can manage different events for any occasion, may it be for product launches, roadshows, conferences, or even carnivals and festivals; so make sure to acquire dMC Event Management Pte Ltd for your upcoming function.
Highlights
Develop Unique Brand Concepts
Design ATL & BTL Communication materials for Web & Print
Create custom trade shows 3D exhibits, booths & displays
Transform Galleries, Museums and Restaurants into memorable experiences
25. Fizazzle Party Planners Singapore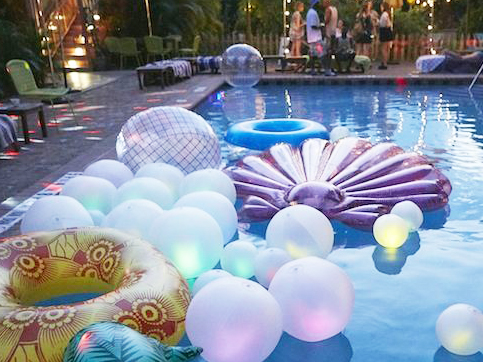 BEST FOR
Kid's Parties
WEBSITE
http://fizazzle.com/
ADDRESS
18 Boon Lay Way, Singapore 609966
CONTACT DETAILS
Tel +65 8121 4922
Email [email protected]
OPERATING HOURS
Contact company for inquiries
Fizazzle Party Planners Singapore is the company to acquire if you want the best event for your child! They're known for their elaborate themes that will surely fizz up the party.
Choose between whimsical mermaid parties and enchanted parties or chill lego parties and playdates. You can check more of their offered themes on their site, or even have them assist you in making your own from scratch! Nevertheless, make sure to consider their services for a seamless event planning at an affordable price.
Highlights
Mermaid Party
LEGO Party
Wizard School Party
Dance Party
26. MagicMan HongWei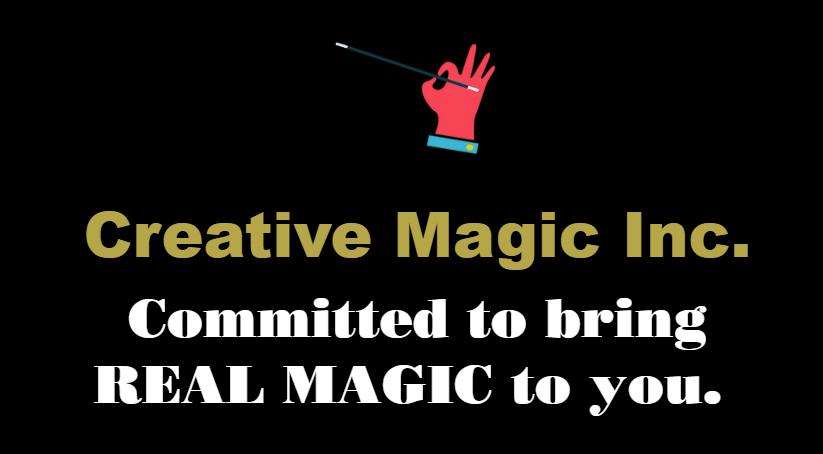 Magicman Hongwei is the go-to event planner for those who want creative flair for their upcoming events. The firm offers a combination of magic and comedy, ensuring that no guests will be left bored in their wake.
Aside from the stunning production, MagicMan HongWei also offers face painters and balloon artists. Contact them today to achieve a magical event.
Highlights
Magic packages
Emcee Services
Balloon Sculpting And Decor Services
Mascot show
27. The Events Artery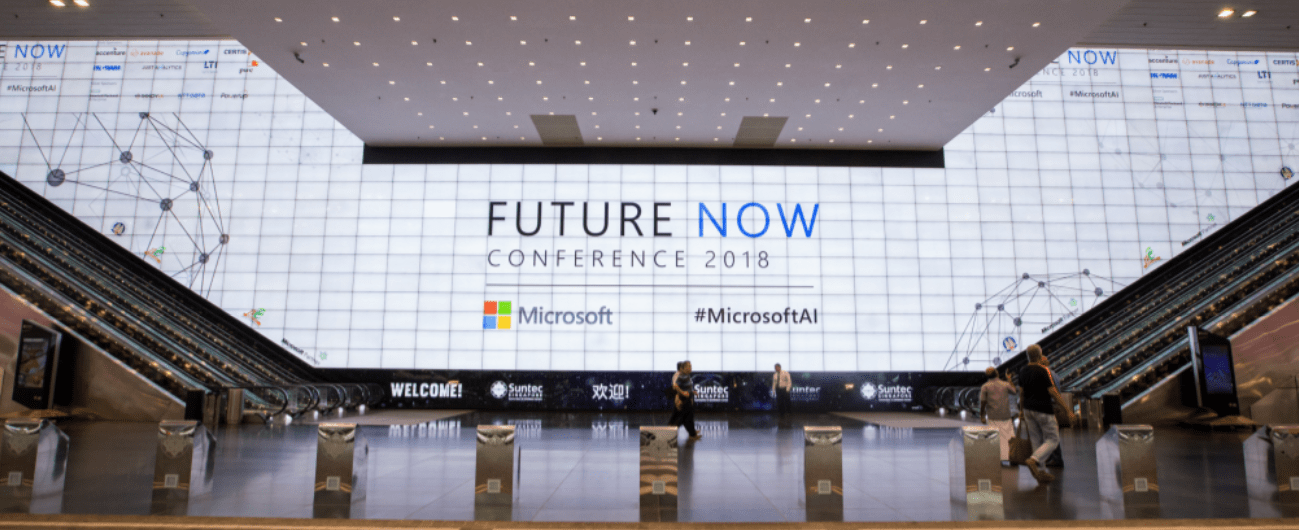 | | |
| --- | --- |
| BEST FOR | Live programming for both online and offline audience |
| WEBSITE | https://www.eventsartery.com/ |
| ADDRESS | AZ @ Paya Lebar, 140 Paya Lebar Road, Level 7-25, Singapore 409015 |
| CONTACT DETAILS | +65 6221 4680 |
| OPERATING HOURS | Weekdays: 10am–7pm |
The Events Artery specialises in virtual conferences, remote meetings, and hybrid events. They're also an award-winning company that has built long-term relations with clients.
With their best event planners in Singapore, they're able to propose original concepts and execute great productions. Whether it's an online or offline event, they can deliver impactful experiences.
Their services include press conferences, media announcements, trade shows, exhibitions, product launches, brand activations, and conferences, as well as seminars and workshops.
Highlights
Pre and post-production
Live streaming services
Event safety management
Sponsor canvassing and management
Entertainment booking
Staging and multimedia
Customer Reviews
Many clients complimented the professionalism of The Events Artery. They said that the team gave them out-of-the-box ideas and immersive experiences all throughout the event.
A client posted this feedback:
"You showed us how much you care about the brand and the event's success"
"Thank you for the immersive theatre come to life."
28. MakBesar

MakBesar is one of the best event planning agencies in Singapore. They offer a wide variety of event planning services, from consultancy to manpower support.
Whatever you may need for your event, you can rest assured that MakBesar will be able to supply it. Don't be afraid to contact them for you next event!
Highlights
Wide variety of event planning services
Good track record
29. Jellybean Party
BEST FOR
Magic shows and Interactive game hosting
WEBSITE
https://www.jellybeanparty.sg/
ADDRESS
300 Tiong Bahru Road, Singapore 168731
(By Appointment Only)
CONTACT DETAILS
Email: [email protected]
Phone: +65 9230 5911
OPERATING HOURS
(Operation Hours: Mon – Fri 10:00am – 6:00pm)
With the help of Jellybean Party, every party is the best celebration ever. The firm offers top-notch magician services that will surely wow the guests both young and old.
Aside from the magical aspect of their services, Jellybean Party also offers game hosting, special mascot appearances, and even bouncy castles! If you want your little guests to have the best time of their lives, make sure to check out Jellybean Party today.
Highlights
Fuss-free package available
Wide array of services offered
Food stations
Hassle-free booking
30. Mega Exhibition Events


Are you looking for help for an upcoming event? If so, then the next company on our list may interest you.
Introducing Mega Exhibition Events, a one-stop service provider that offers events support, system panel rental, festive and event decoration, design and build customised exhibition booth construction and printing services.
The range of services is one of the reasons why we highly recommend Mega Exhibition Events to readers. However, it does not stop there.
We also commend the fact that Mega Exhibition Events is made up of talented individuals with diverse skillsets. Considering the diversity of the company's offerings, it shouldn't at all be surprising that Mega Exhibition Events has an event management team, creative team, technical specialists, and craftsmen.
To end things off, Mega Exhibition Events is committed to seeing their clients' events succeed, which is why they go the extra mile to provide what has been asked of them.
Highlights
Provides events logistic support
Professional team consists of management specialists, creatives, and technical specialists
Competitive and affordable rates
31. Little Red Balloon Events


Little Red Balloon was founded in 2014 by Ms Kristina, whose dream was to create a space where clients can acquire fanciful party decorations for various occasions. Since the start of their journey till date, they have constantly evolved with the times to provide their clients with the latest styles and trending balloon designs.
One of their main specialities are the organic balloon decorations which is a hit all over the world.
The Little Red Balloon also creates customised designs, and are able to fabricate anything out of your wildest imagination. Themes can range from cute and dreamy to classy and exquisite.
Planning, styling and conceptualisation of each and every is extremely important and they are not just limited to balloons. The dessert table, table styling and cake also has to match the whole concept to bring the whole event together.
All of this would not be possible without the Little Red Balloon's talented team of artists, all of whom are capable of planning and crafting the designs as well as hosting activities like balloon sculpting, face painting, game hosting, magic shows and performances.
All in all, the Little Red Balloon makes an excellent choice for those who are looking to spruce up their events with whimsical decorations and activities.
Highlights
Dessert tables available
Offers hosting for various activities
Unique and memorable event decorations
32. JocelynBalloons


Founded in 2007 by artist Jocelyn Ng, JocelynBalloons is a balloon specialty company that sculpts balloon decorations for various occasions. The company first began with balloon decorations for children's parties before growing to include large scale events like weddings, mall events, and more.
JocelynBalloons' offerings don't stop there, though. Currently, the company also offers wedding flowers, various balloon decorations, and entertainment packages, which may include magic shows, dessert tables, and photo booth rentals.
Given all of these, JocelynBalloons comes highly recommended for those who are keen to enliven different events in Singapore.
Highlights
Balloon sculpting and decorations available for different occasions
Offers various entertainment packages
Works with large scale events as well
33. Fantasy Parties


Bubbles, games, and princesses — these are only some of the many things Fantasy Parties has to offer its clients.
See, Fantasy Parties was created in hopes of bringing joy to children's lives through the appearances of their favorite fantasy characters. Later, as the business grew, Fantasy Parties started including other party activities to accommodate the ever-changing and growing needs of the People of Singapore.
Currently, Fantasy Parties is known for the many online/virtual activities and party favors it has to offer. Parents who wish to introduce their children to their favorite character don't have to look anywhere else since Fantasy Parties offers video messages as requested.
There are also other activities that don't require a party to be purchased. Overall, Fantasy Parties makes an excellent choice for those who are looking to add more activities to parties or even those who wish to spruce up free time during holidays and summers.
Highlights
Online and offline activities offered
Accommodates parties of all sizes
Various party packages available
34. Adrenalin


BEST FOR

Online x Hybrid Events

WEBSITE
https://adrenalin.com.sg/
ADDRESS

Lor 8 Toa Payoh, #05-01 Tech, Singapore, Blk 15, Singapore 319262

CONTACT DETAILS
[email protected]
+65 6258 8887
OPERATING HOURS

Monday – Friday: 9am–6pm
Adrenalin is one of the most sought after agencies in Singapore when it comes to helping brands surge forward and expand. They offer integrated communications, an expert team, and state-of-the-art facilities to use.
They cater to both local and international clients, so no matter where you are in the world, Adrenalin will be able to help.
Aside from event planning, they also offer assistance in marketing campaigns, video production, communication tech, as well as finding and fixing venues.
Highlights
Mixed events
Social missions
Charity galas
Technologically advanced event planning
Customer Reviews
Read some of the feedbacks for Adrenalin below:
"Thoroughly enjoyed working in Adrenalin and getting to know the team! Not only are they a lively bunch that make the working environment one i look forward to but they are also great mentors that are willing to offer guidance to those willing to learn.
The people in Adrenalin Team are one of the most passionate people i've worked with who are willing to go the extra mile to get the job done well and efficiently for their clients.
Am thankful for the opportunity to work with such colleagues!"
"Fun environment to work in!
People in Adrenalin are very professional and it is definitely one of the best events company out there. :)"
35. LAMC Productions


LAMC Productions knows everything about event planning. They're a company that handles shows of different types and genres.
From music shows and concerts, to corporate events and even comedic shows, LAMC Productions has something to offer that would help things run smoothly. They're a one-stop solutions provider for any occasion you might want to do.
In case you're also in need of talents for the event, LAMC Productions has a list of amazing performers to hire. With their world-class comedians and musicians, you won't need to worry about getting quality entertainment for your event.
Highlights
Wide variety of event planning services
Caters to all sorts of events
Efficient team
36. Unearthed Productions


Unearthed Productions is a premier event planner serving clients in Singapore. Their client-centric approach allows them to fully create an immersive experience for their clients, and help plan memorable events to last a lifetime.
Their services available includes planning & creating, event management, venue sourcing, logistics, videography, and so much more. Rest assured that the moment you acquire their services, you won't need to stress about anything anymore.
Unearthed Productions works closely with their clients so you can bring your ideas to life. From start to finish, your envisioned event will run as smooth as possible.
Highlights
100% dedicated support
Team of professional planners
24/7 technical support
Customer Reviews
Check out some of Unearthed Productions' reviews:
"As an entertainer, I'm always thrilled to work with unearthed productions. They not only know what it takes to put on a good show, but also know how to add little extra touches to turn a good one into a great one. The experience these guys have is plentiful as with the satisfaction any client would receive."
"The people were really nice and helpful. Extremely professional and very knowledgeable about it what they do. They got back to me very quickly as well. Very efficient."
37. Funworks SG
s

Are you looking for an event planning company that specially caters to corporate events? If so, then the next item on our list may pique your interest.
See, Funworks is an event planning company whose main objective is to help businesses and other companies forge strong relationships among employees. They work to do so by organising fun and purposeful activities that are in line with the company's goals and values.
Some of the activities that Funworks has organised in the past include Family Day, Virtual Online Team Building, Dinner and Dance, and Bring Your Kid to Work Day. It's worth noting that no matter the event planned, the end goal remains the same.
That is, to deliver fun and objective programmes to help clients uphold their most important business asset – their people.
Highlights
Wide array of online and offline corporate events
Professional and friendly staff
Comprehensive event planning services
38. Singapore International String Conference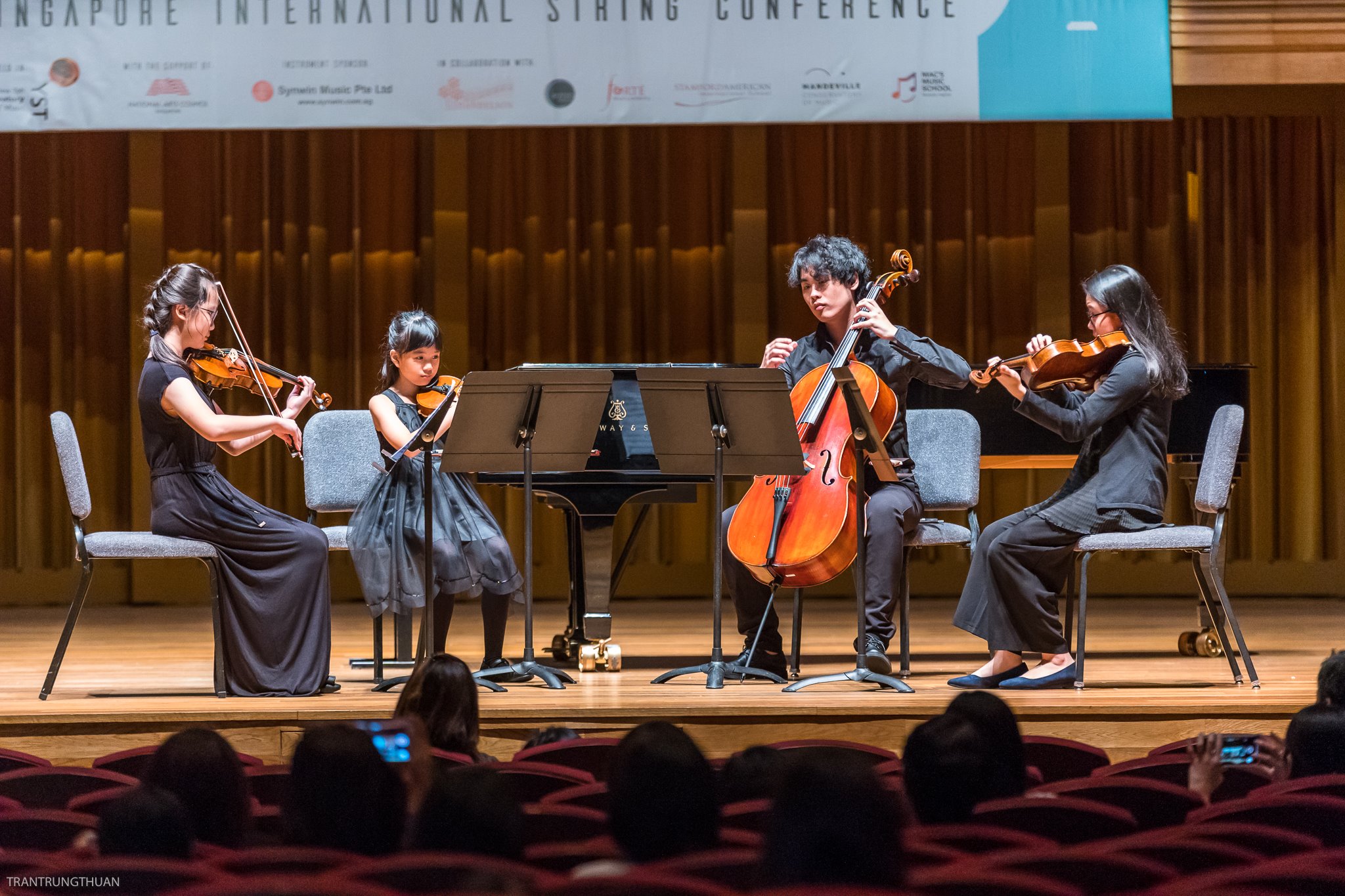 Now, this next entry is not exactly an event planner, but it's still something that you can mark on your calendar.
If you want to explore Singapore's musical scene then you might want to consider the Singapore International String Conference. The event is organized every two years by Artistes International Pte Ltd.
The Singapore International String Conference offers an extensive curriculum that showcases violin, viola, cello, and double bass instruments.
This event aims to help young and aspiring musicians from all walks of life learn something new about music from the teachings of world class pedagogues and fellow like-minded young talents. Participation is open to everyone, may you be a music educator, student, or enthusiast.
Numerous musicians engage in its Masterclasses, Orchestra, Kodaly and technique classes. Advanced musicians can also enjoy this event because Singapore International String Conference also offers Chamber Music group programs.
On the last day of this 4-day event, musicians perform in Yong Siew Toh.
Finally, there are some accessible accommodations around the venue for your stay if you've come from afar.
Highlights
World leading pedagogues
Musicians from around the world
Wide range of discussed instruments
Near many hotels
39. Multiverse Productions


If you're in a bind and in need of event planning experts, why not consider Multiverse Productions?
Unlike other event planning companies, Multiverse Productions has a team of events connoisseurs and enthusiasts who specialise in Experiential Marketing, Entertainment Production and Event Management. They strive to create bespoke event services to match the needs and requiests of their clients.
This dedication to quality event planning services has led to numerous brands trusting in Multiverse Productions for many years now. The company has been commended for its professionalism, promptness, and out of box thinking.
All in all, Multiverse Productions make an excellent choice for event planning regardless if it's for casual or formal events.
Highlights
Caters to both formal and casual events
Wide array of event planning services
Prompt, professional, and personable staff members
40. Luksh Event Concierge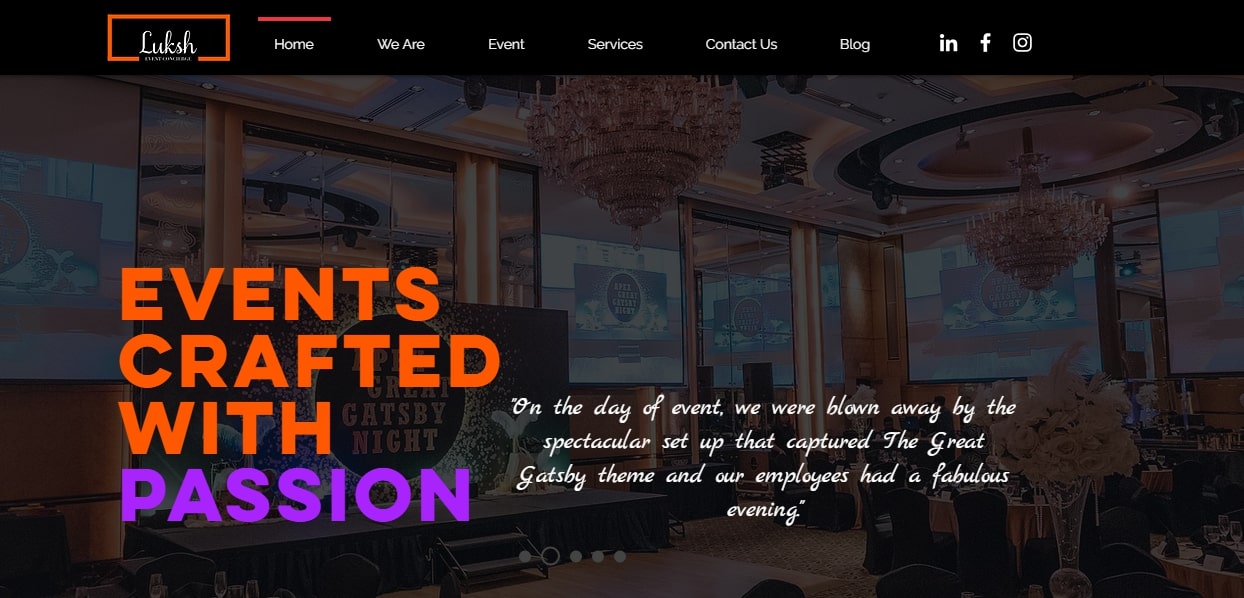 BEST FOR
Spectacular Set-ups
WEBSITE
https://www.luksh.sg/
ADDRESS
14 Robinson Road, #08-01A,
Far East Finance Building
Singapore 048545
CONTACT DETAILS
[email protected]
+65 9-10-11-350
OPERATING HOURS
Open 24 hours
Luksh Event Concierge is one of the leading event planning companies in Singapore. It is owned and handled by Melinda, a professional coordinator with over a decade of experience. With her, you're to expect high levels of competency and creativeness.
More than that, the company offers a comprehensive list of services, giving clients a complete range of solutions for events, from initial planning to the actual execution and maintenance through the party.
Rest assured that your money will be worth the spending as Luksh always makes spectacular events that are beautiful and memorable.
Luksh Event Concierge offers a free initial event consultation in case you're interested in acquiring their services. You can also check into their website for more details about what the company can assist you with and see their previous projects.
Highlights
Guarantees excellent experiential event
Best event management concepts
Thematic decors
Vendor coordination
41. Epic Workshops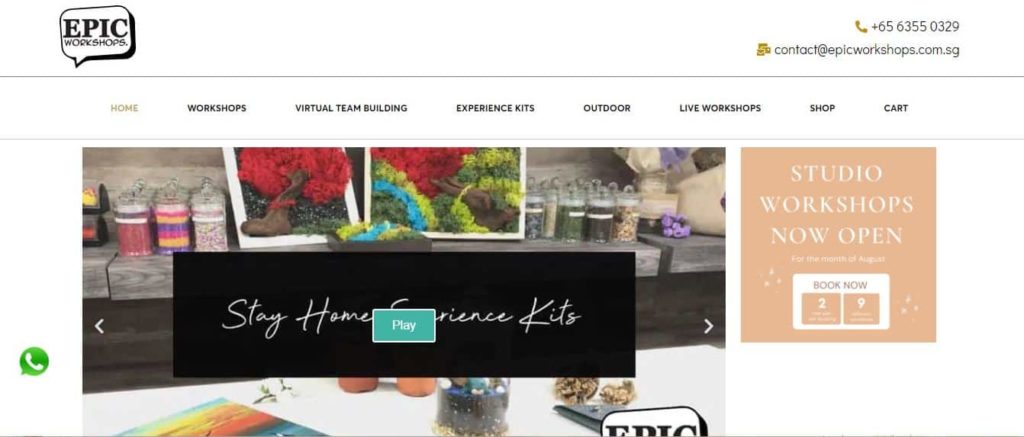 | | |
| --- | --- |
| WEBSITE | https://epicworkshops.com.sg/ |
| ADDRESS | 37 #03-10 Jln Pemimpin, Mapex Building, Singapore 577177 |
| CONTACT DETAILS | +65 6355 0329 |
| OPERATING HOURS | Monday – Friday: 10:00 AM – 6:00 PM |
Now, if you want your event to be filled with interactive activities, then Epic Workshops may be the event planner you're looking for.
This event planner has organized parties and team-building activities for over 1,200 SMEs, MNCs, and even government agencies. Epic Workshops has even handled workshops with as many as 800 participants.
Its team-building choices are also diverse to cater to just about any team-building goals, team dynamics, and company culture. Epic even customizes the event activities to cater to its client's requests.
Its team-building choices include resin art, air plant terrarium, scented candle making, leather making, art jamming, and stamp making workshops. These workshops are led by seasoned professionals so that beginners and experts alike can enjoy each activity.
Besides, these activities are also available for home parties because Epic Workshops sells Stay Home Experience Kits and other DIY kits and workshop supplies.
Highlights
DIY and home experience kits available
Numerous interactive workshop activities
Can handle up to 800 participants per event
Professional workshop coordinators
Suitable for in-person and virtual workshops
Customer Reviews
Here are some customer reviews to help you make up your mind about Epic Workshops:
"They have a wide variety of craft-making that are really fun to try over the couple of hours! Especially their art-jamming and terrarium making workshops which you get to bring home your nice piece of work for display!"—Nasiruddin Mathanif
"Fun activity in a casual environment. Friendly trainer guiding on the activity. Certainly a nice place to pick up a new skill/hobby."—Sebastian Tan
"I like this session really much because my house don't have any plants and I would really like one. Especially this terrarium as the one that I did during primary school have already died. It it would be much better if the containers for the terrarium can be much more creative."—Celyn Yip
42. Battle Archery Tag Singapore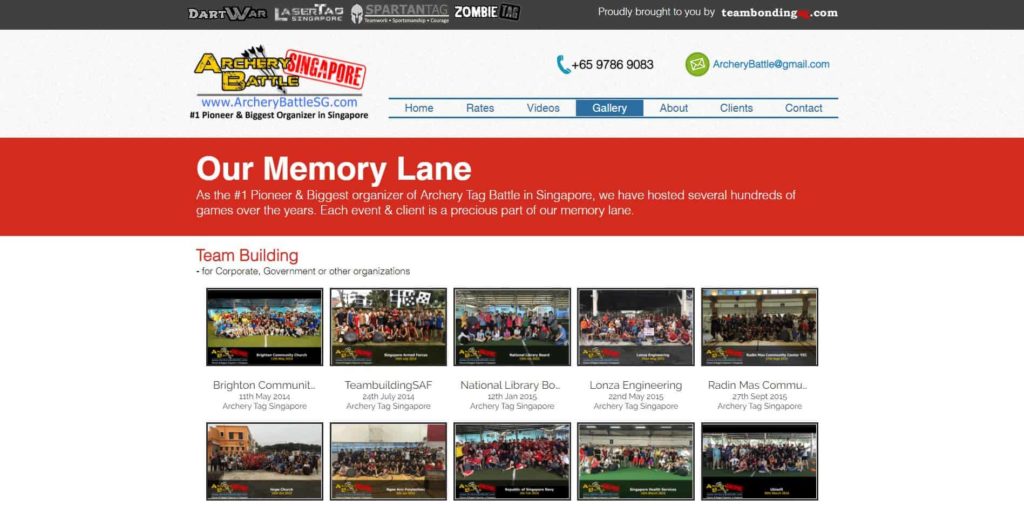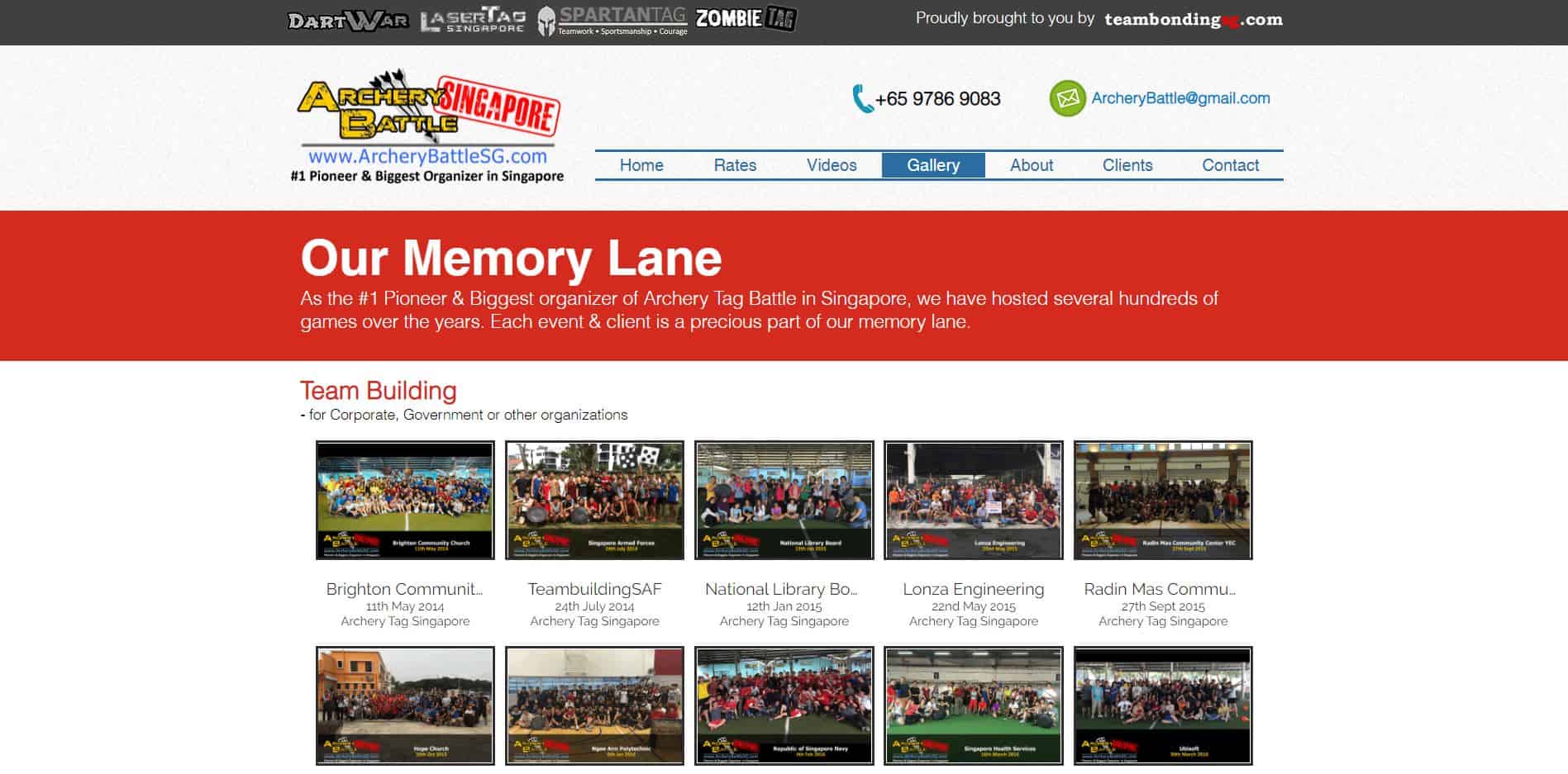 If you're planning for an event that can get every participant up and running, then Battle Archery Tag Singapore should be your choice. This event organizer can take on requests for team building activities, birthday parties, and just about any kind of fun gathering.
But don't take our word for it. Just know that Battle Archery Tag has handled events for big corporations like Apple, Johnson & Johnson, and Shell, and even institutions like NUS and SMU.
Battle Archery Tag Singapore main activity is the archery tag, where participants will be shooting one another using foam-tipped arrows. This company is a pioneer in this activity as it was the organizer of the first-ever archer tag in Singapore way back in 2004.
The basic package alone is enough to entertain your guest as it already includes obstacles, 10 sets of bow and arrows and appropriate gear. The package also already includes a game referee and various game modes.
Of course, there are also other packages, such as the premium package, birthday party package, and samurai archery tag. Battle Archery Tag even offers the chance to customize these packages to fit your guests' preferences.
Event guests don't even have to be pro-archers for the activity because Battle Archery Tag Singapore conducts a 20-minute training session before the actual battle. To give you some peace of mind, just know that this company is run by actual archers.
Highlights
20-minute training sessions before every battle
Run by actual archers
Trusted by big corporations and institutions
Customizable packages
The simplest package includes obstacles and all appropriate gear
Customer Reviews
Most of Battle Archery Tag's customers have thanked it for providing a fun and memorable to their event guests. Here are some reviews to serve as reference:
"Engaged Archery Tag for my school's freshmen orientation programme. The feedback from the participants were all very positive and they enjoyed themselves. The facilitators for the game is very amiable and they are very clear with their instructions. I would recommend this to bond members"—Jievanda Ow, Student Leader
"Thank you very much to you and your team. The kids enjoyed themselves. Many others also wanted to experience Tag Archery but we had our constraints. Thank you again. Have a nice weekend!:D"—Am
43. JNR Entertainment Pte Ltd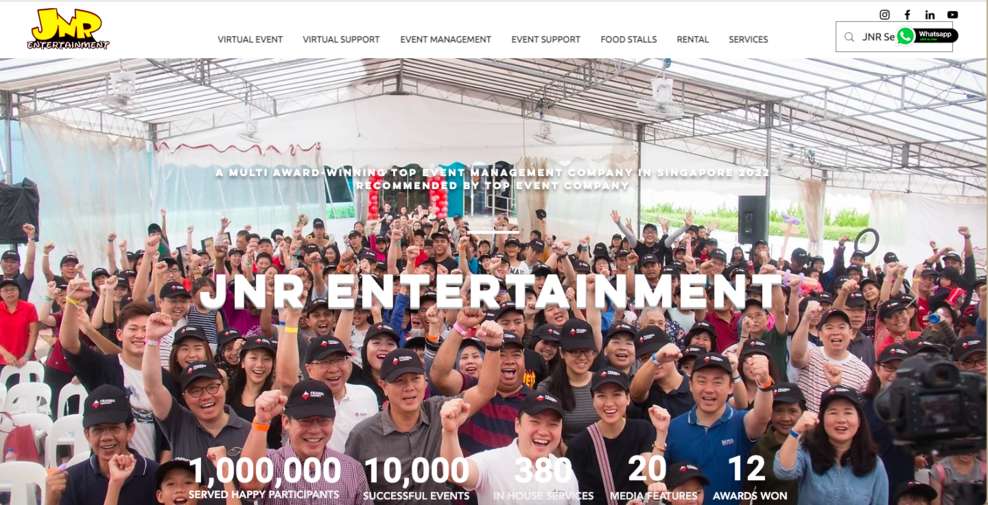 JNR Entertainment Pte Ltd is one of Singapore's leading entertainment and event management companies.
They started with providing entertainment at kids parties with magic shows, balloon sculpting and face painting. Now they've expanded to managing corporate and private events, be it physical, virtual, or hybrid.
They have their very own Virtual Escape Room and rentals as well.
What we appreciate about them is the fact that sustainability is part of their goal as a company. They employ the three R's to their events and also practice being sustainable in the office.
Another reason why we like them is they have price matching to ensure price transparency and fairness too!
Since they began in 2013, they've been trusted by big clients like Sentosa, SMU, NUS, Sofitel, Shopee, and so much more.
If you're interested in working with them for your next event, they'll provide you with a free consultation. With this, you can see if you think they'll be the best company to help you.
Highlights
Plans and manages kids parties, corporate events, virtual and hybrid events
Offers event support and rentals (e.g. photo booth, karaoke, food stalls, etc.)
Trusted by big clients
Has been around for almost a decade
Customer Reviews
Here's a review from a past client:
"Thanks for your professionalism in executing such a wonderful evening for the colleagues at Holiday Inn Singapore Orchard City Centre! We have come a long way, and appreciate that your team was enthusiastic about planning the whole event, throwing in ideas on how to wow our guests. Really appreciate that your team is just a text or phone call away, and responsive. That made the whole planning and preparation process easier for all of us. Overall, A GREAT JOB WELL DONE!" — MS VERONICA LONG, HOLIDAY INN SINGAPORE ORCHARD CITY CENTRE (HISOCC)
44. PartyAllo Singapore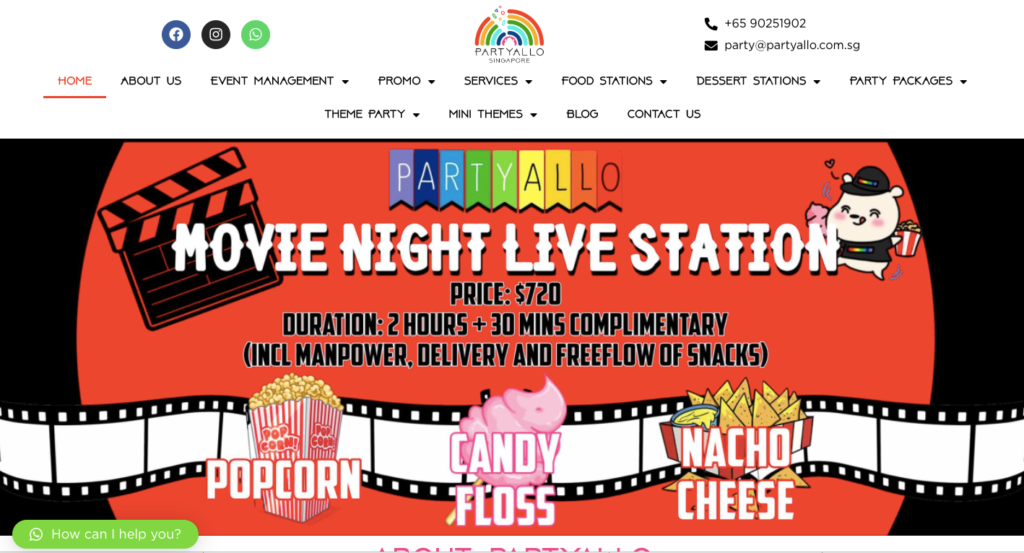 PartyAllo Singapore is a reputable event and birthday party event planner entertainment company that strives to bring joy to people of all ages. They take pride in being a one-of-a-kind high-quality solution station.
They strive for perfection for your special occasions, such as birthday parties and corporate events, with a dedicated team of 30 trained and highly experienced in-house crew. They take fun seriously and go out of their way to make that smile bigger by creating an exciting atmosphere and memorable experiences.
PartyAllo has a reputation for event management for notable clients such as Singapore Airlines, Lego Singapore, Singtel, Singapore General Hospital W Hotel, National Museum of Singapore, and many more.
"Attitude Above Experiences" has always been one of their top priorities. AlloKnights' character is their top priority in providing the highest qualities of our brand with care, attention, and dedication.
Highlights
Plans and manages kids parties, corporate events, virtual and hybrid events
Offers event support and rentals (e.g. photo booth, karaoke, food stalls, etc.)
Trusted by big clients
No hidden charge or clause
45. Sharlyn Lim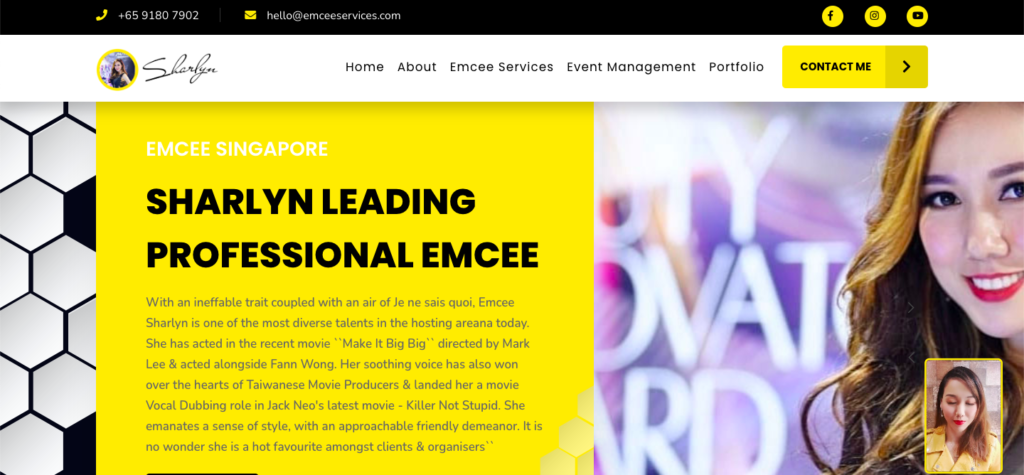 Emcee Sharlyn is a voice-over talent, lifestyle presenter trainer and entrepreneur.
She offers a wide range of services that will surely boost your event presence and make it more memorable.
Her services include emceeing, event management, hybrid event, virtual event, webinars and conferences, dinner and dance, and life streaming.
We find her very impressive as she's been hosting for more than 14 years, has hosted more than 2000 events, and has worked with more than 4000 satisfied clients.
We think that she's very entertaining and is excellent at her craft, so we highly recommend her for your next event!
Highlights
Emcee and event management services
More than 14 years of experience
Hosted more than 2000 events
4000+ satisfied clients
There you go! That's our list of the best event planners in Singapore! Have you already thought of a theme for your upcoming event? Let us know all about it!
And if you prefer to personally look for a venue, then see these best event spaces in Singapore! These selections can accommodate both casual and grand events, so you may also find the perfect place for your upcoming event among them.