Top 13 Shops for the Best Wedding Bands in Singapore
Newlyweds should only wear the best wedding bands in Singapore on their most special day as a couple. However, searching for the worthy ones can get a bit difficult as there are lots of options to choose from.
Well, worry no more because we have your back! We combed through shops all over the island and found the ones that sell some of the best wedding bands in Singapore.
It's important that couples only go with the best wedding bands in Singapore as these symbolise the love and commitment they have for each other. And that's why we're here to help you with our list of shops worth checking out.
Check out the shops we found to see which one carries the wedding bands perfect for you and your partner.
1.  Michael Trio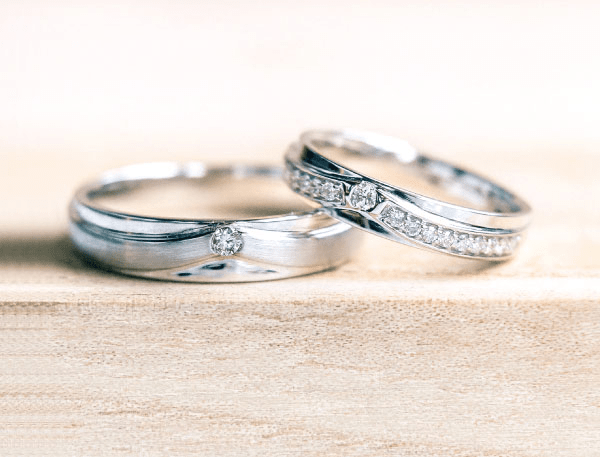 If you're searching for wedding bands with contemporary designs, then consider dropping by Michael Trio. It's been providing couples with wedding accessories for more than 40 years now, making it one of the pioneers in this field on the island.
What's more, customers can even design their own wedding bands if they fail to find any from its wide selection of weddings. It's one of the reasons it's been called one of the top shops that sell the best wedding bands in Singapore.
Michael Trio also offers wedding bands and engagement rings that fit within the budget of most couples since it knows how expensive it is to plan a wedding.
Highlights
40 years of experience
Quality workmanship
Affordable rings and bands
Customer Reviews
Here are some comments posted by customers on Google Reviews:
"Love the exceptional service by Iris from Tanjong Pagar! Got our wedding bands from Michael Trio and Iris followed through from order placement, ring size adjustment to order collection. We didn't have to worry about anything. They also have a diverse range of jewellery, recently purchased a pair of earrings from them too."
"We were served by Iris from Michael Trio and were pleased with her service. She shared with us patiently on the details of the diamond as we were there looking for my engagement ring. We went back to her in the end to purchase it after all the homework and comparisons we have done outside. Thank you Iris for your good service and patience"
2.  Ling Jewellery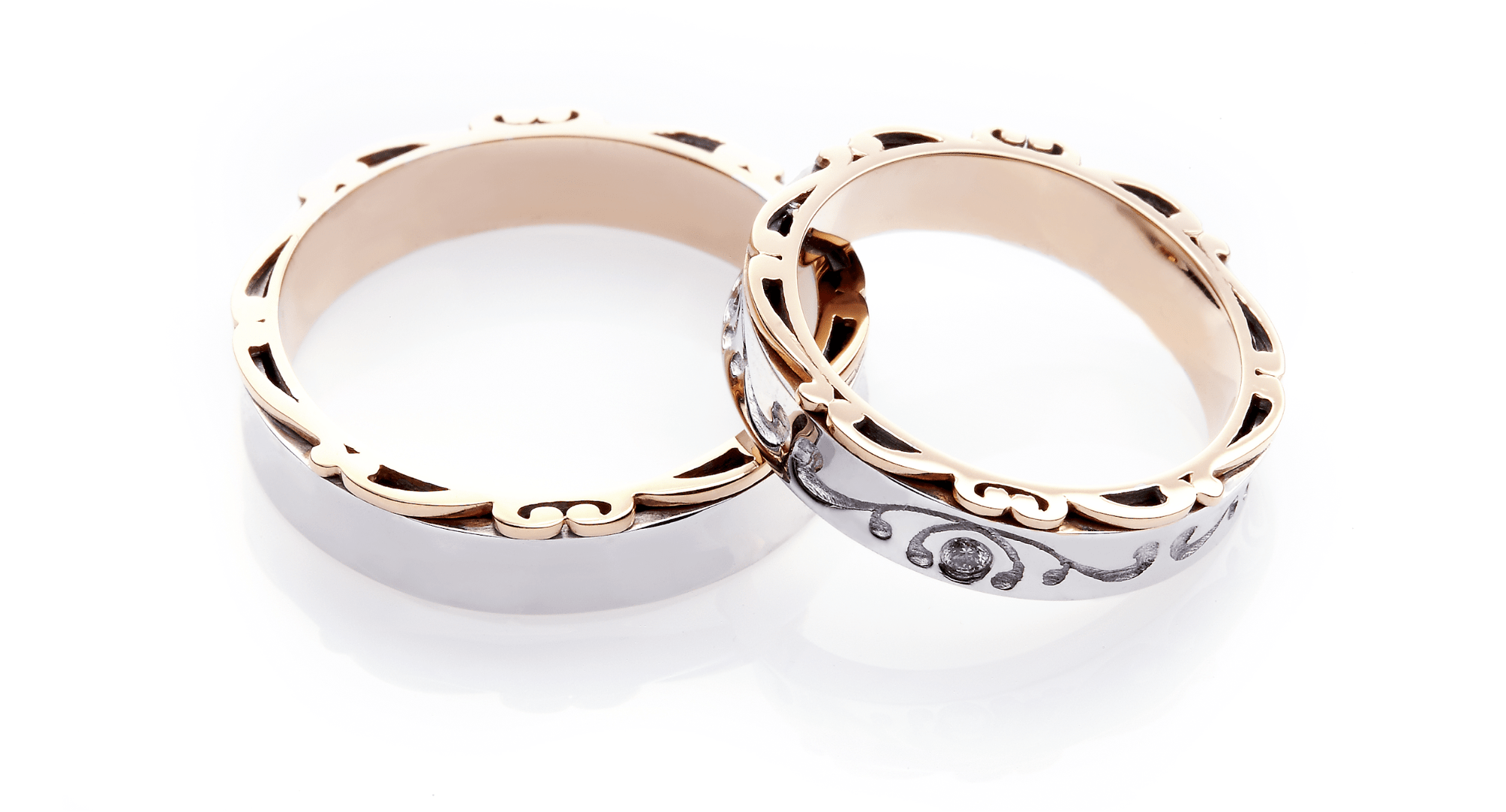 Ling Jewellery is known for producing gorgeously handcrafted wedding bands and engagement rings. It's also open to accepting personalised wedding ring designs to ensure that every customer's preference will be accommodated.
As one of the top shops for the best wedding bands in Singapore, Ling Jewellery stands out from its competitors through the use of high-end precious gems and metals.
It's also been praised for its impeccable workmanship that allows it to create wedding bands that couples would want to wear for the rest of their lives.
Despite starting its business only in 2005, it has managed to earn the trust of thousands of couples that flock to its stores in search of the best wedding bands in Singapore.
Highlights
Precious gems and metals
Unparalleled workmanship
Customer Reviews
Here are some reviews proving that Ling Jewellery is the spot to visit when searching for wedding bands and engagemeng rings:
"Ling and Andrew did a beautiful job with my engagement ring. They met with me on several occasions to discuss the ring design and gave me very sensible inputs on how to best complement my diamond. My fiance and I both adore the end product and so do our friends and families. All in all, great service and competitive price."
"One of the best wedding decisions made! Though there are many options in wedding band boutiques, Ling's just stands above the rest and it didn't take as long to decide to go with them. A special mention to Tracy, who was incredibly patient, knowledgeable and sensitive to our needs made our visits enjoyable and relaxed."
3.  Venus Tears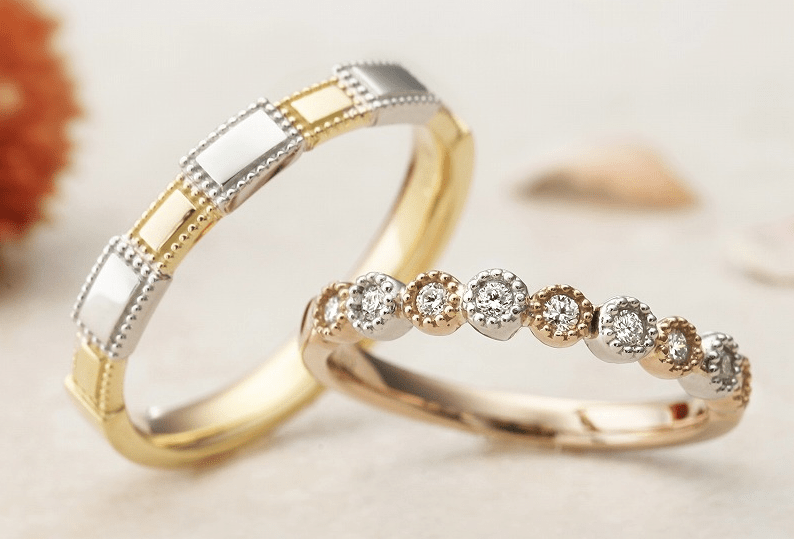 Venus Tears' wedding bands and engagement rings aren't recognized only in Asia but in the entire world, which makes it a great option for the best wedding bands in Singapore. It's the home of Japanese-styled wedding bands that are designed to look sophisticated yet can last for a lifetime.
What's more, all of its wedding bands and other accessories come at an affordable price, especially when compared to other shops. It has received tons of praise worldwide, so rest assured that couples will not be disappointed in choosing Venus Tears' wedding bands.
Highlights
GIA-certified diamonds
Lifetime durability
Quality craftsmanship
4. JannPaul Diamonds
At JannPaul Diamonds, they promise to offer you some of the most stunning and luxurious diamond ring collections to match your beautiful wedding. They have different diamond cuts for you to choose from, plus an exclusive set of JannPaul signature diamonds.
They will also gladly custom make you ring exactly how you want it to look like.You may also opt to set an appointment with their diamond specialist so you can be very certain of the kind of ring you will be getting. 
In case you do not have the luxury of time to visit their showroom, you can also request for a live video diamond education consultation where you get to see their diamond collection real-time at the convenience of your home.
Highlights
In-house diamond specialist

Large inventory of diamonds

Custom-made
Customer Reviews
Here's one of the many positive feedback written on Google Reviews.
"Got my custom engagement ring and wedding bands at JP and a couple of jewellery from HoH many years back. Very pleased with my purchases so far. Casey is the man!"
5.  Larry Jewellery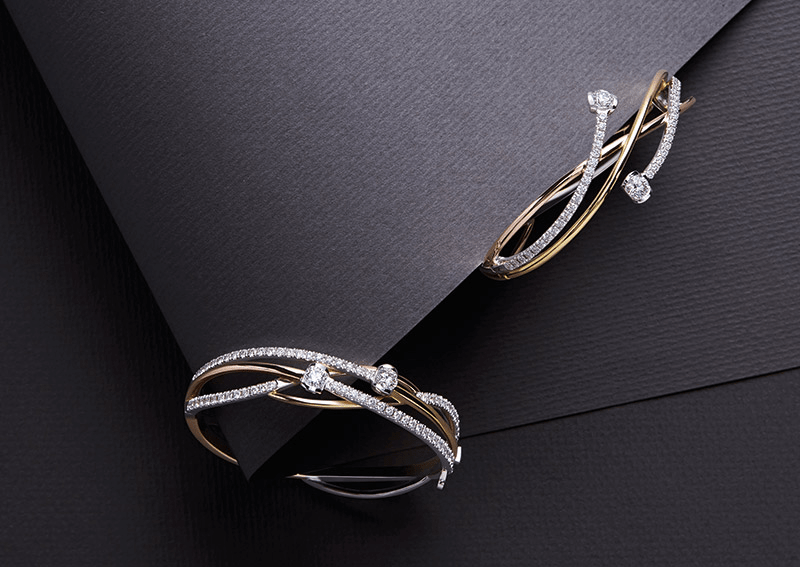 If you're looking for a jeweller with a great track record, then Larry Jewellery could be the right match for you! It's been providing couples with elegant yet durable wedding bands made with high quality metals, gems, and diamonds.
One of the reasons we included it in our list of the best wedding bands in Singapore is its wide range of accessories that can be perfect for any type of occasion. Among the products it offers are rings, bands, necklaces, pendants, earrings, bangles, and even brooches.
Highlights
53 years of experience
Comfortable wedding bands
7. Madly Gems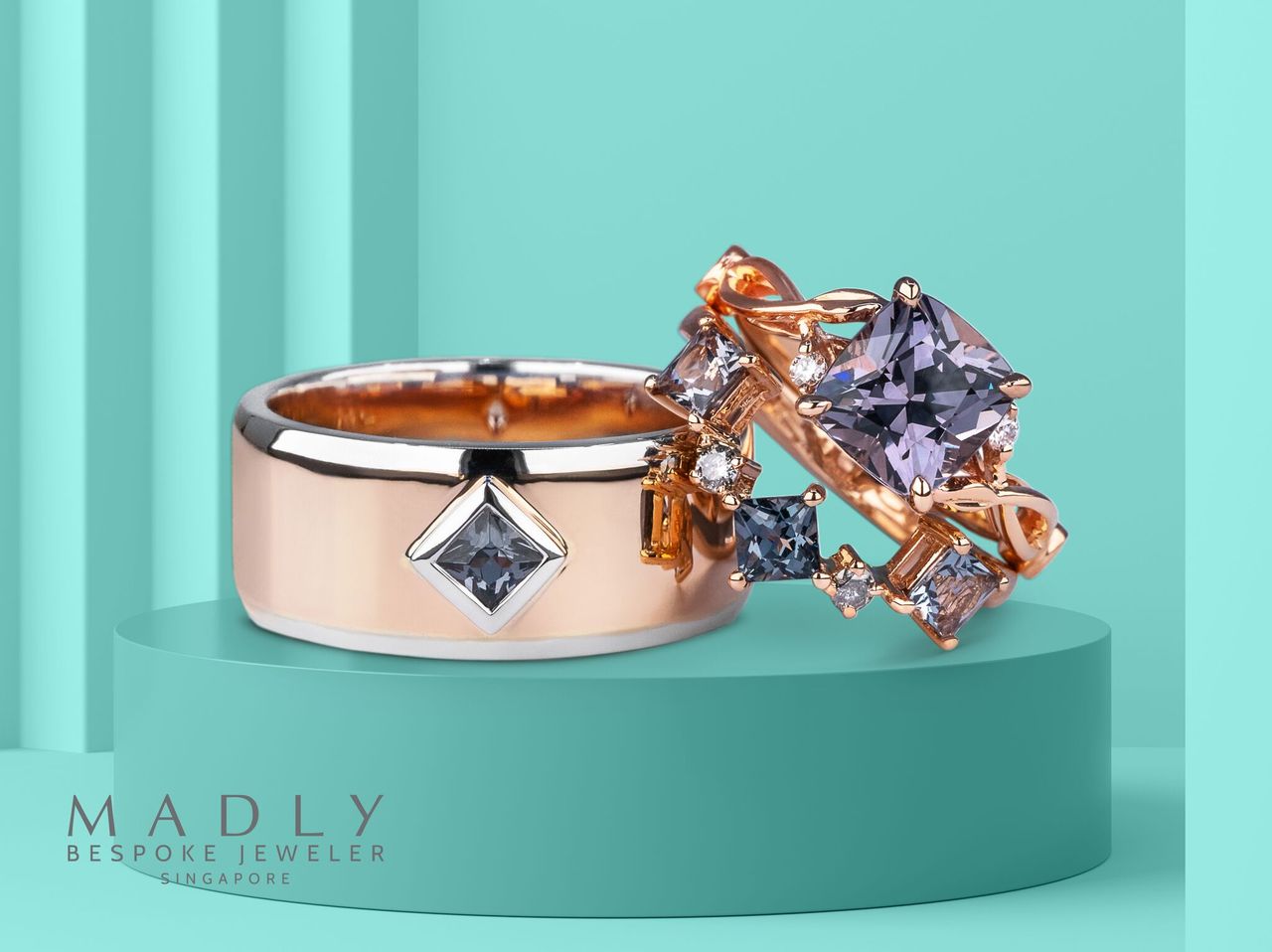 | | |
| --- | --- |
| BEST FOR  | Rare and unique gemstones, Fine jewellery |
| WEBSITE | https://madlygems.com/ |
| ADDRESS |  72 Seng Poh Rd. #01-63, Singapore 160072 |
| CONTACT DETAILS | +65 6650 1544 |
| OPERATING HOURS | Daily, 10am–7pm |
If you don't settle for less than perfection, Madly Gems is the perfect place for you to look for the best wedding band in Singapore! They're known for their vibrant and colourful designs that'll definitely highlight any look.
All of their customised jewellery is handcrafted with ethically sourced gemstones and as they say, there are no identical gemstones, so each one is unique and rare. This will make the ring even more special for couples.
Highlights
Top quality, rare coloured gemstones
Unique designs
Customer Reviews
Customers have enjoyed their jewellery shopping at Madly Gems. They said that the staff were able to assist them with responsive and attentive service, leaving them with a gorgeous custom-made ring design.
A customer recommended the shop and wrote this on Google Reviews:
"I have always thought that getting an engagement ring was going to be a nerve-racking, stressful experience, but the team at Madly Gems made it so much easier. I had a thoroughly enjoyable and memorable experience! They were very patient and accommodating with my design choices throughout the process. I actually loved the fact that they did not push for more expensive gems, and they helped me craft a ring that was both beautiful and well within my budget. So delighted am I with their help that I have been recommending them to my friends ever since. If I ever have more jewellery needs in the future, I will be sure to pop by again."
8. Fonder Diamond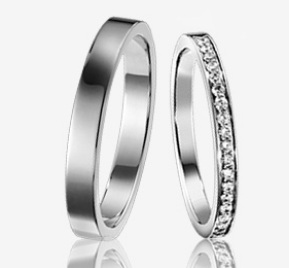 BEST FOR

Large inventory of diamond rings

WEBSITE

http://www.fonderdiamond.sg/

 

ADDRESS

(20 AYER RAJAH CRESCENT, #08-01, SINGAPORE, 139964)

CONTACT DETAILS

+65 68203338 |

[email protected]

 

OPERATING HOURS

Mon-Fri 9am-6pm

 

Sat 9am-1pm
A married couple's ring is a symbol of their love and commitment for each other which they will keep with them for eternity. So, if this is the case, you should definitely invest in a wedding band that will last as long as you two are together.
One of your best choices within Singapore is Fonder Diamond. They have a wide selection of diamond rings in different cuts so you'd have plenty of options to choose from, guaranteed that everything is in the best quality.
Reserve an appointment with them now and discuss which diamond wedding band is suited perfectly for a dashing couple like you and your partner.
Highlights
Elegantly designed wedding bands

Various diamond cuts

Guaranteed customer satisfaction
9. Vivo Diamonds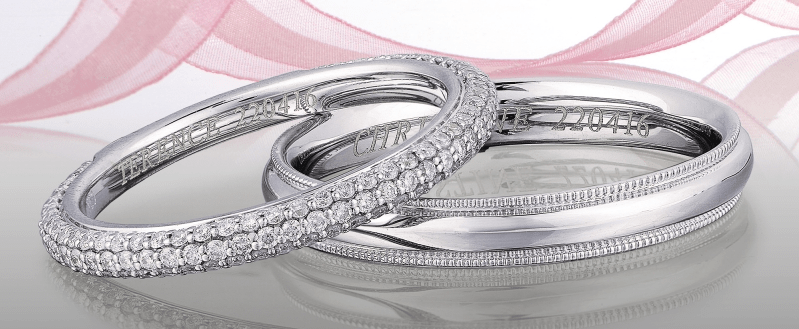 You can never go wrong with wedding bands with classic designs. So, if such design is what you're after, then Vivo Diamonds is the perfect option for you!
It has an extensive collection of certified wedding bands with ideal cut diamonds — which is why we consider it among the shops that offer some of the best wedding bands in Singapore.
Another reason to check out its shop would be its experienced and trained jewellers who handcraft wedding bands with quality workmanship.
More importantly, if you have time to personally visit its shop, you may opt to purchase wedding bands and other accessories through its online shop.
Highlights
Experienced jewellers
Affordable wedding bands
Certified ideal cut diamonds
Customer Reviews
With an average rating of 4.9 on Google Reviews, Vivo Diamonds is one of the best reviewed jewellers in Singapore. Here are some comments:
"My first experience ordering a diamond solitaire ring online. But definitely not a wasted experience at all. I was amazed at the thousands of certified diamonds that Vivo Diamonds has, as well as the different ring settings. At the comfort of home and personal time, I was able to decide on one that not only suits my taste but also matches my budget. The ring was delivered right to my doorstep as promised in exquisite packaging. Loved it!"
"Isaac was really helpful and informative, the service was fantastic, both professional and personal. The necklace I got my wife to mark a special occasion was just perfect, and a very reasonable price relative to other places in Singapore which I visited. Highly recommended!"
10. eClarity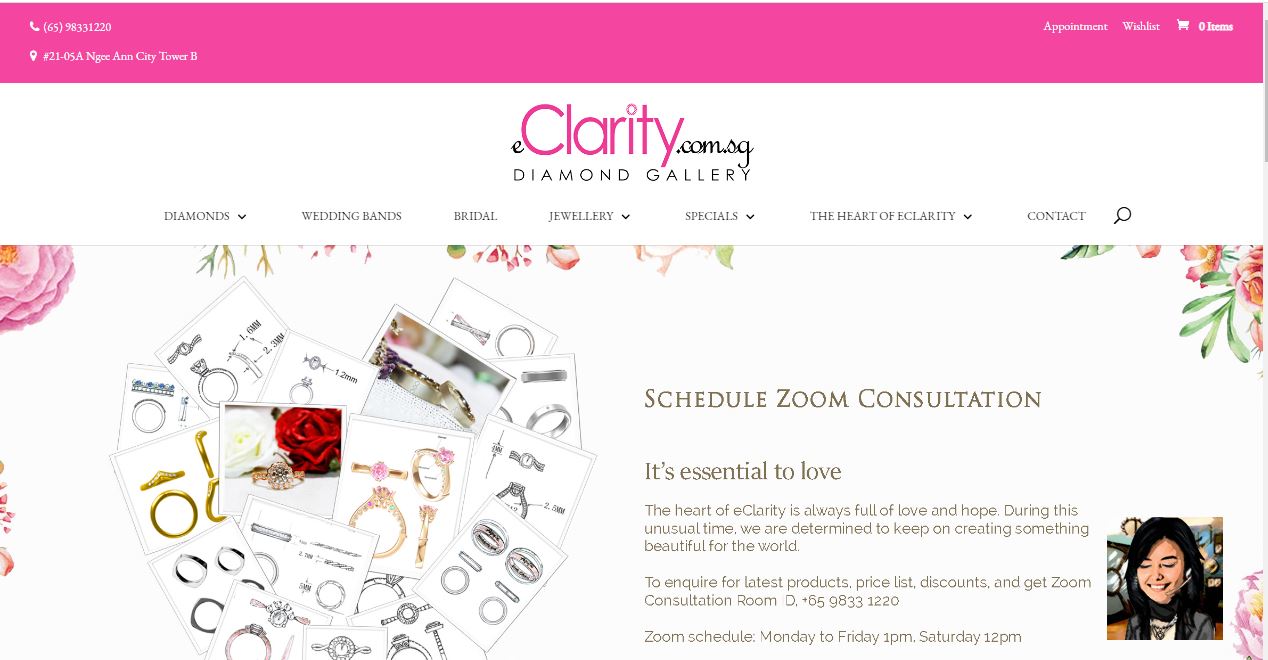 BEST FOR

Fancy wedding bands

WEBSITE

https://eclarity.com.sg/

 

ADDRESS

391B Orchard Road

 

#21-05A Ngee Ann City Tower B

Singapore 238874

CONTACT DETAILS

+65 98331220 |

[email protected]

 

OPERATING HOURS

Weekdays: 12 PM to 8 PM

 

Saturdays:12 PM to 3 PM
Get ready to be amused by eClarity's large pool of options for wedding bands from the fanciest to the most creative ones. Their wedding bands come in different colors and styles so you can freely choose two that best represent you as a couple.
Should you want a more luxurious one, they also offer quite a number of diamond rings in different cuts.
With eClarity's great assistance, they promise that your wedding band will be the second most beautiful thing on your wedding, next to the bride.
Highlights
Wide range of designs

Competitive prices

Bespoke
Customer Reviews
Here's a review from one satisfied and delighted customer.
"Their service is splendid. Really love the ring we bought! Jimmy was very helpful when we visited as we couldn't decide. On the day of collection he was also giving advices on how should we take care of the ring! Recommend this place a lot!"
11. Couple Lab
BEST FOR
Laser Engraved Rings
WEBSITE
https://couplelab.com.sg
ADDRESS
Plaza Singapura #02-34, Singapore
CONTACT DETAILS
Phone: +65 6238 8086
WhatsApp: +6594509547
Email: [email protected]
OPERATING HOURS
11 AM – 9:30 PM daily
The best couple ring is one that is personalised for your and your significant other. Couple Lab will help you with just that thanks to their laser engraving services.
They're well-known for their quality laser engraved rings. However, they also offer laser engraving for other jewelleries such as necklaces and bracelets.
They also provide laser engraving services for items outside their shop, such as belts, watches, or pens. With their use of the latest technologies, you can rest assured that Couple Lab will provide you with a highly personalised item that is sure to satisfy you and your partner.
Highlights
More than a decade of experience
Wide range of jewellery options
High-quality laser engraving technology
Laser engraving available for non-in-house products
12. Gem By Gems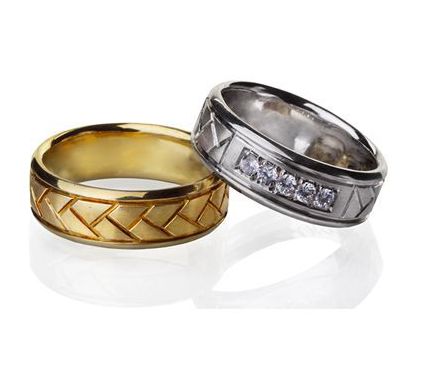 BEST FOR
Bespoke Bridal Jewellery
WEBSITE
https://gembygems.com
ADDRESS

14 Scotts Road, Far East Plaza, Singapore, #01-54/55

Singapore 228213

CONTACT DETAILS

+62193590

+98533174

OPERATING HOURS
Wednesday to Sunday 1 PM to 7 PM (By appointment only)
Gem By Gems offers quality bespoke jewellery at unbeatable prices. They specialise in making bridal jewellery, among other accessories.
They're one of the few jewellers that handle their items directly from start to finish. That's why they can guarantee that each and every piece they make is top-notch.
With their many years of experience in the industry, it can't be denied that they're skilled with what they do. You can count on them to create the perfect wedding band for you and your partner.
Highlights
More than 12 years of experience
Made almost all types of jewellery designs available
Excellent workmanship and top-notch quality control
Affordable prices
13. Carrie K.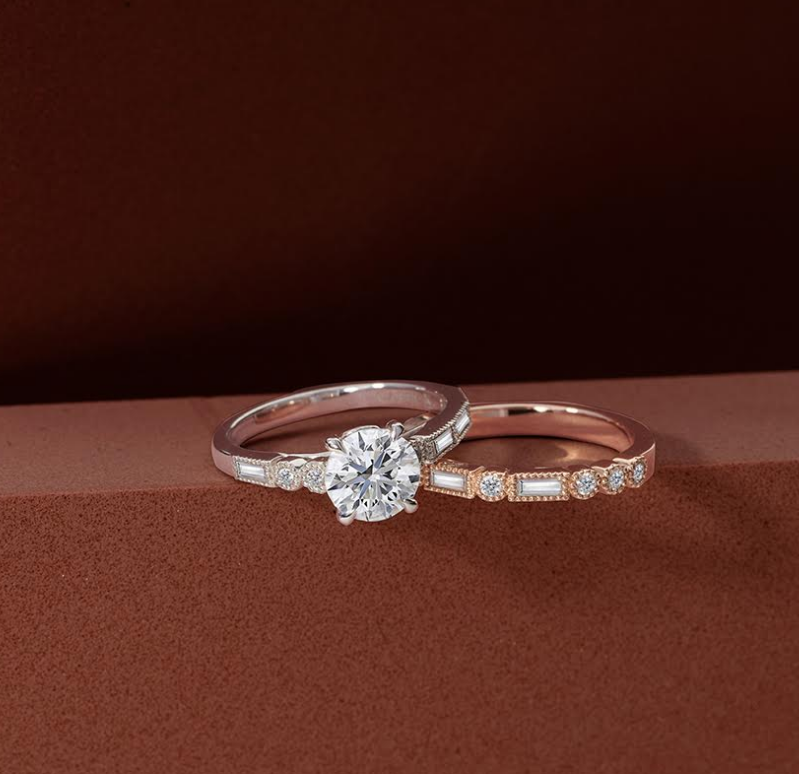 BEST FOR 
Uniquely crafted wedding rings
WEBSITE
https://www.carriekrocks.com/
ADDRESS

Carrie K. Atelier

111 Middle Rd, #02-02 National Design Centre, Singapore 188969

Carrie K. at Takashimaya

391A Orchard Road, Takashimaya, Singapore 238873, Jewellery & Accessories / Level 1
(next to the cashier)

CONTACT DETAILS
(+65) 9299 8244 
OPERATING HOURS

Carrie K. Atelier

Monday to Saturday, 11am to 7pm (By appointment only)

Carrie K. at Takashimaya

Sunday to Thursday, 11am to 8pm, Friday & Saturday, 11am to 9.30pm
An event as monumental as a wedding deserves only the best ring to complete it, and Carrie K. is here to ensure that the process of choosing one is as seamless and uncomplicated as possible.
They accomplish such a feat by offering clients resources that can help them make better decisions. One of these resources is a collection of tips and insights from jewellery experts, the other is a 60-minute workshop that teaches attendees how to select the best diamond or gemstone for their rings.
Aside from these resources, Carrie K. also has much to offer when it comes to the actual rings. Their selections are some of the most exquisite in Singapore, featuring Eternity Rings, Little Secret Rings, and even Morse Code rings.
Clients whose visions can't be fulfilled by Carrie K.'s collection need not fret since the shop also offers bespoke pieces for those who want them. Working with expert jewellers with years of experience in the craft, clients can make their designs into reality in the form of one-of-a-kind rings.
It should be noted, however, that the make of these pieces entails a higher price tag than most options. But the quality of the materials used more than makes up for it. 
Highlights
One-of-a-kind engagement and wedding ring designs
Online resource centre on their website with beginner's guides for buying engagement rings
Complimentary workshop to learn jeweller's tips and tricks to selecting the perfect diamond or gemstone (conducted in person or over zoom)
And that's it for our list of the shops for the best wedding bands in Singapore. If you've visited any of these shops in the past, tell us your experiences with them and what makes them a jeweller worth visiting.
Before deciding on a wedding band, the groom-to-be will first have to propose to the love of his life. So, if you're also looking forward to popping the question, you might want to check out our list of the best engagement rings in Singapore.