9 Best Smoke Detectors in Singapore for Your Home
Although house fires aren't a regular occurrence on the island, it's better to be prepared by equipping your house with the best smoke detector in Singapore. Installing a smoke detector inside your home can easily save your life in case of a fire.
It's a good thing that the best smoke detectors in Singapore are generally inexpensive and easy to install. Despite this, there are some factors to consider to make sure that the one you get can completely protect your home.
If you don't know much about smoke alarms in Singapore, we're here to help you with a list of the best ones worth considering. On top of this, we'll also go over some tips for picking the best smoke detector in Singapore for your home.
In case you already know what you're looking for, feel free to jump ahead to our list of the best smoke detectors in Singapore. Either way, let's start.
Factors to Consider When Buying a Smoke Detector
You can easily buy a smoke detector almost everywhere in Singapore, but how can you be sure that the one you're getting is capable of doing the job properly?
It's only proper that we take our time in choosing a smoke detector because it's our safety that's on the line. Anyway, here are the things that you must take note of when shopping for a smoke detector.
1. Type
The different types of smoke detectors vary based on the sensors used. The three most common types are ionisation, photoelectric, and dual, and each one has its own mechanisms in detecting fire and smoke.
In line with this, not all smoke detectors are great at detecting every type of fire. For example, ionisation smoke detectors can easily detect small particles commonly found from fast and flaming fires, while photoelectric smoke detectors are perfect for detecting large particles coming from flaming fires.
If you want one that can detect small and large fires, then go for a dual-sensor smoke detector in Singapore. It merges the technology from the previous two types, providing you maximum protection in the event of a house fire.
In terms of disadvantages, ionisation smoke detectors must be away from steam and burnt food because they're prone to false smoke alarms. If you want a smoke detector in your kitchen, then photoelectric smoke detectors are highly recommended.
2. Functionality
Did you know that some smoke detectors can double as carbon monoxide detectors? On top of this, some can even function as a night light, so getting a smoke detector that can do all these is like hitting two birds with one stone.
So, if you want to get the most out of your money, make sure that the one you pick can do more than just detect smoke. However, you must prioritise a smoke detector's ability to protect you from fire above any other added features.
Don't be too sold on the idea that a smoke detector can also do other things. After all, you're buying a smoke detector for a specific purpose.
3. Battery Life
We believe that a smoke detector's durability depends on its battery life. Once a smoke detector has run out of battery power, it can be rendered useless, so you must check its battery life before buying it.
Most hardwired smoke detectors can last up to 10 years… which isn't bad from a consumer's perspective because most of them aren't expensive.
The only downside with this is that it's directly connected to your electricity, so it contributes to your electric bill.
On the other hand, there are smoke detectors that can be powered by rechargeable batteries, so you have to recharge them every 6 or 12 months to make sure that they're working properly.
4. Smart Features
If you want your home to receive maximum protection against fire, then you may want to seek smoke detectors that provide special features. Some smoke detectors today can be controlled and tested using a mobile application.
What's more, it would be nice if a smoke detector can send alerts to your phone in case you're not at home — better if it can also send alerts to your local fire station in case of a fire.
The Best Smoke Detectors in Singapore
And with that, we hope that you now know the things to remember when picking out a smoke detector. It's better to take your time judging each option instead of impulsively buying one.
So, let's go over the ones we think are worth your attention and can offer great value for your money.
1. Blaze Guard's Nano Smoke Detector
Best for Small Size
This Nano Smoke Detector is small and stylish, perfect for any room of the home. It is equipped with a photoelectric sensor, which means it uses light to detect fires.
With a battery life of 10 years and a self-diagnostic checking feature, you can count on it to serve you reliably for many years. It's can remain active at all hours of the day, in all days of the week.
If you need to equip multiple rooms with smoke detectors, you can take advantage of their Duo and Trio packages. It not only sells the smoke detectors at a discounted price, but also gives you more items such as a fire blanket and Fire Escape Ebook.
If you want to be protected without the home fire alarm device being too obvious, this is a good choice.
Highlights
Free shipping
Free consultation
100 days money back guarantee
10 years battery warranty
2.  Honeywell Mijia
Best for Extra Protection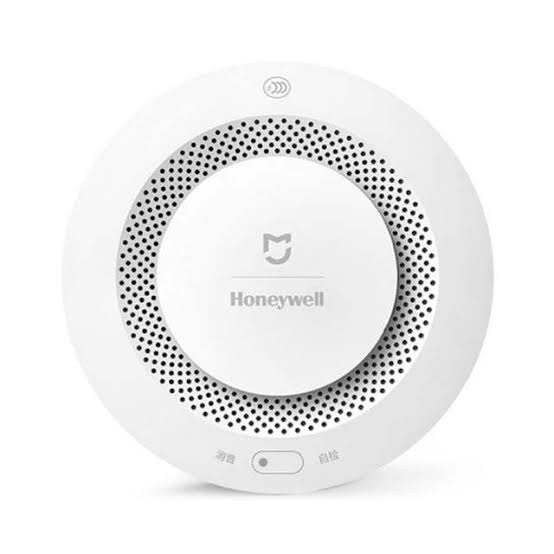 Price: $38.80
What makes the Honeywell Mijia an excellent choice for a smoke detector is that it can be connected to an app that alerts you of the situation at home in case you're in another place. If it detects smoke coming from a wire, it will release a loud siren noise.
It has a photoelectric smoke sensor, so it's more likely to detect smoke produced by large fires. In terms of lifespan, it can keep your home protected from fire for 5 years, without constantly changing or replacing its batteries.
Moreover, it also functions as a gas leak detector, so you and your family are protected from both fire and potential gas explosions. It's indeed the ideal smoke detector to purchase if you want extra protection for your family at home.
As long as you have the Honeywell Mijia guarding your home, you don't have to worry about being vulnerable to different hazards.
Highlights
Mobile alerts
Longer lifespan
Can detect gas leaks
3-months local warranty
Customer Reviews
According to Lazada customers, the Honeywell Mijia is the perfect smoke detector for every home in Singapore. It's cheap, very easy to install, and can offer more protection for you family.
Some customers also loved that it has a significantly longer lifespan than most smoke detectors. You will be confident for 5 years that your home is protected from house fires and gas leaks.
3.   PowerPac PPSD125
Best for Durability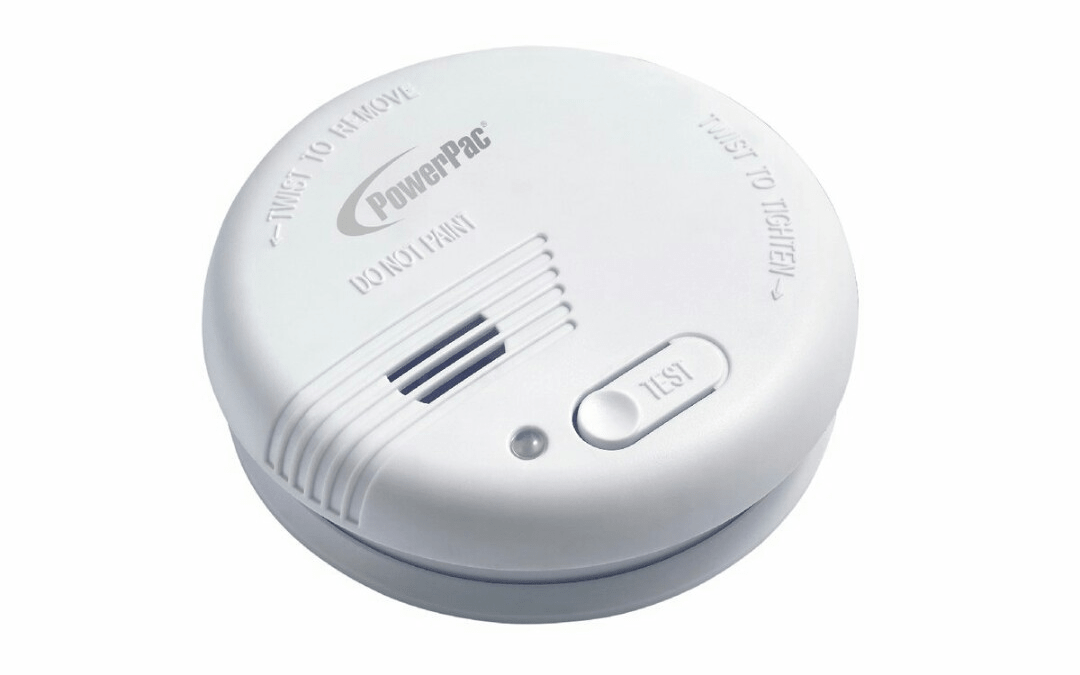 Price: $15.90
If you want a smoke detector that has a longer lifespan than most models, then look no further than the PowerPac PPSD125. If used with a lithium battery, it can also last for more than 5 years, higher than most battery-powered smoke detectors.
It makes use of an ionisation sensor, so it can only detect small fires. If you live in an apartment condo or small apartment, then we highly recommend that you get this one because it can definitely cover the entire space.
Another thing we love about it is that it comes with a light and test button, so you won't have a hard time finding out if it's properly functioning or not. Above all, it's very easy to install — just follow the instruction manual.
Highlights
Low battery signal
With light and test button
4.   Falcon Ei650
Best for Accurate Fire Alarms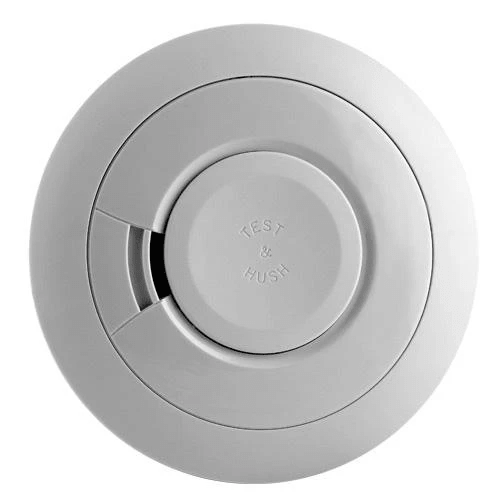 Price: $79.00
False fire alarms are extremely stress-inducing. If you want a smoke detector that never gives false cigarette smoke alarms, then consider getting your hands on the Falcon Ei650, one of the most used smoke detectors in houses and buildings in Singapore.
Whether you have it installed in the kitchen, living room, or even the bathroom, it will only go off if there's a fire inside your home. With its photoelectric sensor, it can easily detect smoke from a large fire and prevent it from getting bigger.
On top of protecting your family from house fires, one of the best things about the Falcon Ei650 is its lifespan of almost 10 years. Unlike other units, you don't have to constantly replace it with a new unit or charge its batteries.
It also comes with huge test battery that lets you know if it's still working properly. It also performs frequent self checks to know if there's any problem with the sensors — if there is, the indicator will flash red lights.
Highlights
Longer lifespan
No false alarms
Test button
Low battery warning
Easy installation
5.   PowerPac PPSD127
Best for Quiet Feature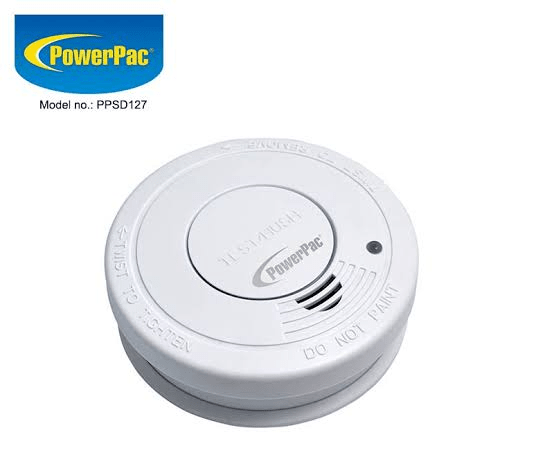 Price: $19.90
Unlike the previous PowerPac model, the PowerPac PPSD127 is slightly expensive because it comes with a HUSH function.
If most smoke detectors cannot be turned off unless there's no longer smoke, this one is an exception. It can be turned off easily to save your ears from seemingly-endless siren noise.
While it doesn't differ much from the previous model, it's the ideal one to get if you want to be in control of the noise produced by your smoke detector. It's an extremely helpful feature in case your smoke detector gets a false alarm — which can happen even with the best models.
Highlights
Ionisation sensor
Hush function
Can be turned off manually
Test button
6. Fire Safety SG
Best For Cheap and Reliable Smoke Detector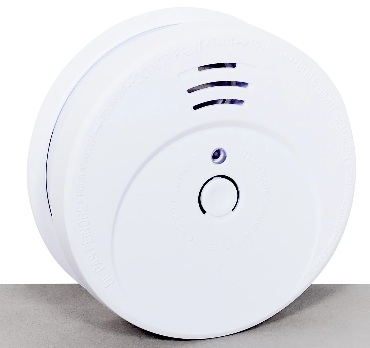 Price: $38.00
Fire Safety SG is a local company which strives to provide fire safety tools and equipment. They have fire extinguishers, fire alarms, and of course, smoke detectors. You can find various types of these products when you browse their site.
Their smoke detector comes in different sizes and colours. Further, they have various characteristics and attributes. One of their best sellers is $38 Smoke detector. This is battery operated and is meant to detect thick smoke. Therefore, it will not be triggered by cigarette smoke.
Highlights
Cheaper than its competitor

Can detect thick smoke

CE/GS certified

Automatically notifies user if low on battery

Easy testing method

Lasts for a year
Customer Reviews
Not only their smoke detector is well-loved by the public. All their safety kits garnered positive feedback from its customers. Here's a 5.0 review from Google:
bought the home safety fire kit after receiving very speedy and prompt replies from them. I wasn't very sure about what was suitable for my house as this was the first time I'm buying. however they were patient enough to answer my numerous queries and that gave me some piece of mind. 
delivery was fast within 2 days. courier was flexible and accommodated to my timings. – Kel Ley Pan
7. Agema Singapore (X-Sense Detector)
Best For Modern and Latest Technology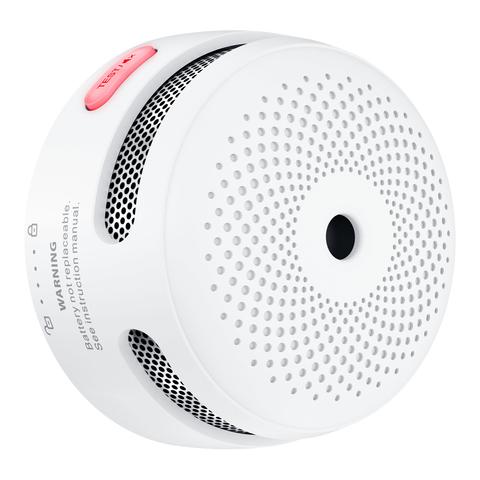 Price: $75.00
We live in an age of being constantly connected to technology. This creates both new challenges and opportunities for us to ensure that our products keep up with constantly changing technology. Utilising the latest in wireless interlinked technology, X-Sense alarms are interconnected to create a safety network that enables an immediate response to fire or CO in or around the home.
This smoke alarm conforms with the European Standard EN 14604:2005+AC:2008 and is designed to detect smoke. Our products are constantly being improved and expanded.
Agema Pte Ltd is an exclusive distributor of this innovative home product that provides superior early smoke detection for your safety and well-being. Whether it's at the home, office or the warehouse, the XS-01 detectors can be installed at every corner to help enhance your safety where you need the most.
Highlights
Lithium Battery Operated (10 Year Lifetime)

Low Battery Warning
Malfunction Warning
Silence Mode
Loud 85 Decibel Piezo Electric Alarm
Wireless Technology
8. PYREXX SMOKE DETECTOR PX-1
Best for Large Homes
Price: $73
Pyrexx Smoke Detector PX-1 is an award-winning smoke detector in Singapore. It achieved a .reddot design award last 2012 for the innovative design and technical advancement of the smoke detector. 
It is powered by a Lithium battery that could not be removed, but the battery life is 10 years. You could also have it checked whenever a problem arises since the warranty is also ten years. 
With a magnetic adhesive gel pad attached at the bottom of it, you could easily install the smoke detector on your ceiling. It's really fast and easy; you won't have to worry about building damage either. 
Highlights
Complies with En 14604

Easy to Install

10-year battery life

10-year manufacturer warranty
9. Yale E-SD2
Best for Low Power Consumption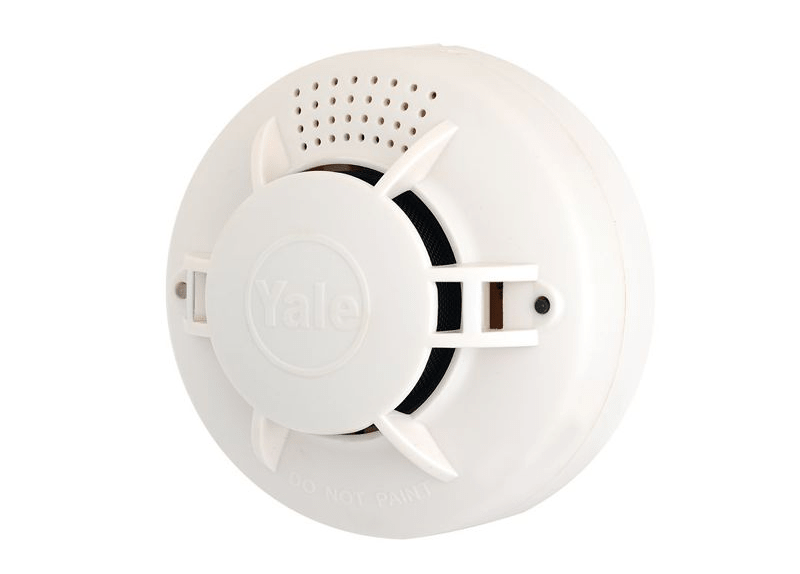 Price: $69.90
The Yale E-SD2 can be powered by either batteries or electricity, making it an ideal smoke detector. If you decide to hook it up to your electricity, you won't have to worry about your electricity bill increasing because it has a low power consumption feature.
On the other hand, if you use it with batteries, it's guaranteed to last for over a year, so no need to repeatedly replace or recharge its batteries.
In terms of its sensors, it uses photoelectric technology, so it can mostly detect smoke coming from large, flaming fires.
In addition, it also has a low battery sensor that will notify you in case the batteries need to be replaced or recharged. It's helpful in knowing it the smoke detector is still properly functioning at all times.
While some smoke detectors can be a hassle to install, this one won't have you breaking a sweat. It also comes with a 1-year local warranty in case something goes wrong with your smoke detector unit.
Highlights
Photoelectric sensor
Easy installation
Low battery indicator
Consumes less power
1-year local warranty
Customer Reviews
With an average rating of 4.7 on Lazada, it's one of the best reviewed smoke detectors on the website. Some customers love that it's not very complicated to install because it's lightweight and has a clip off bracket.
Some customers also noted that it provides great value for its price. They like that they don't need to spend a lot of money for their families to receive extra protection against house fires.
And that's it for our list of the best smoke detectors in Singapore. If you have specific smoke detector in mind that wasn't part of our list, feel free to give us its name and we'll check if we can add it to our roster!
By the way, house fires often start from electric wires that short-circuited. If you want to make sure that your house's electrical wirings are in perfect condition, you may want to seek out the services of the best electricians in Singapore.