The 8 Best Nursing Homes in Singapore
Looking after our elderly parents can get a bit difficult if we have other things to take care of — which is why we shouldn't dismiss the option of putting them in the best nursing home in Singapore. Fortunately, such homes can provide them even better care than most of us can!
If you don't know where to find the worthy nursing homes, though, don't fret. We have a list of what you're looking for.
Check out the list of nursing homes in Singapore we found below:
(Note: This list is in no particular order.)
Orange Valley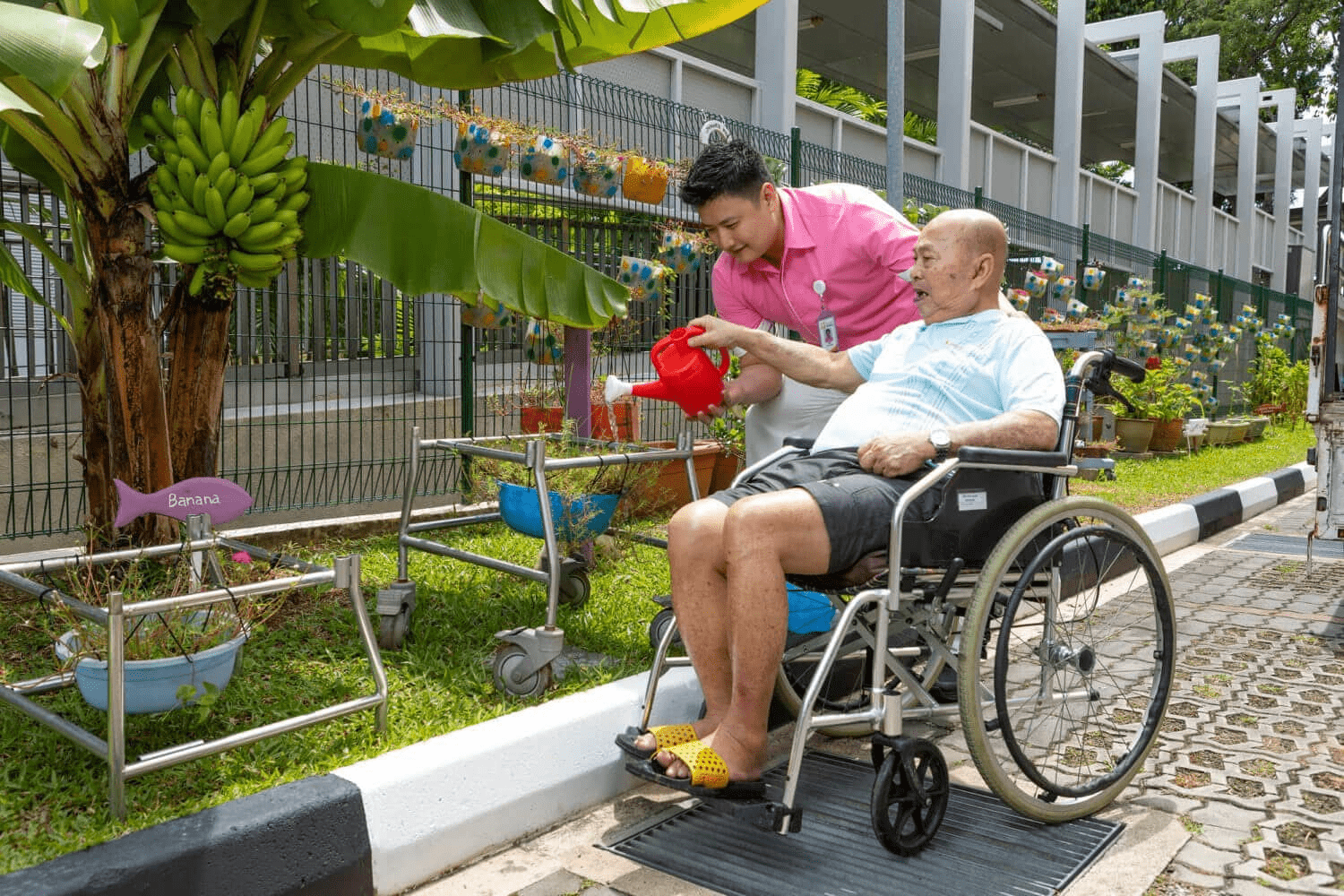 | | |
| --- | --- |
| BEST FOR  | World Class Amenities |
| SERVICES | Residential Nursing Care, Longevity Day Care, Caregiver Training, and Senior Activity Centred |
| WEBSITE | https://orangevalley.sg/ |
| ADDRESS | 2 International Business Park The Strategy Tower 1, #10-11 Singapore 609930 |
| CONTACT DETAILS | 6499 4699 |
| OPERATING HOURS | Monday – Sunday, 9:00 AM – 6:00 PM |
It's no surprise that Orange Valley ended up on our list of the best nursing homes in Singapore. It's one of the largest and most famous nursing homes on the island, accommodating almost a thousand elderly people.
More than this, it has a total of 5 branches scattered all over the island, all of which provide quality and generous care. It's also open for short-term and long-term residential nursing care that doesn't cost a fortune.
Orange Valley also has different types of rooms to choose from, allowing clients to choose the room fit for their elderly parents.
Highlights
Experienced staff
Rehabilitation services
Fun activities for the elderly
Chris Manor Nursing Home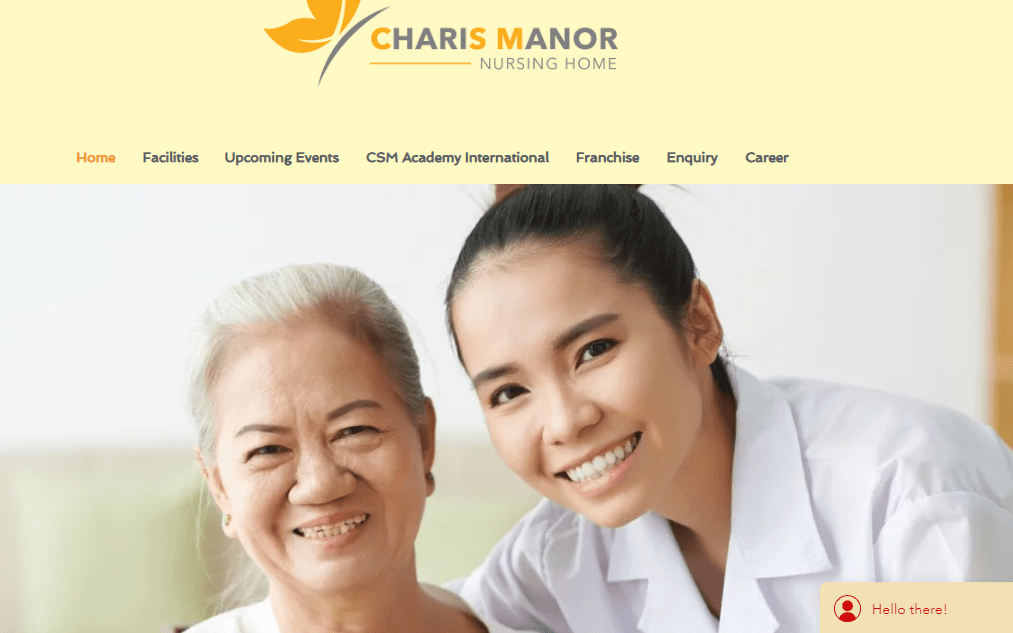 | | |
| --- | --- |
| BEST FOR  | Regular Activities |
| SERVICES | Therapeutic Garden, Rehabilitation Centre, and Dining |
| WEBSITE | https://www.charismanor.com/ |
| ADDRESS | 39 Sims Ave, Singapore 387412 |
| CONTACT DETAILS | +65 6741 8566 |
| OPERATING HOURS | Monday – Sunday, 9:00 AM – 6:00 PM |
Chris Manor Nursing Home is best known for its unique features that can't be found in other nursing homes in Singapore. Some of these include its therapeutic garden and rehabilitation centres, both of which are important for the well-being of the elder people.
If you worry about being away from your parents, Chris Manor Nursing Home can ensure that they're taken care of at all times, from breakfast until bedtime.
More than this, it's also designed to be a dementia-friendly space to accommodate patients with dementia — which is why we call it one of the best nursing homes in Singapore.
Highlights
Dementia-friendly
Unique features
Fun activities every day
Bright Hill Evergreen Home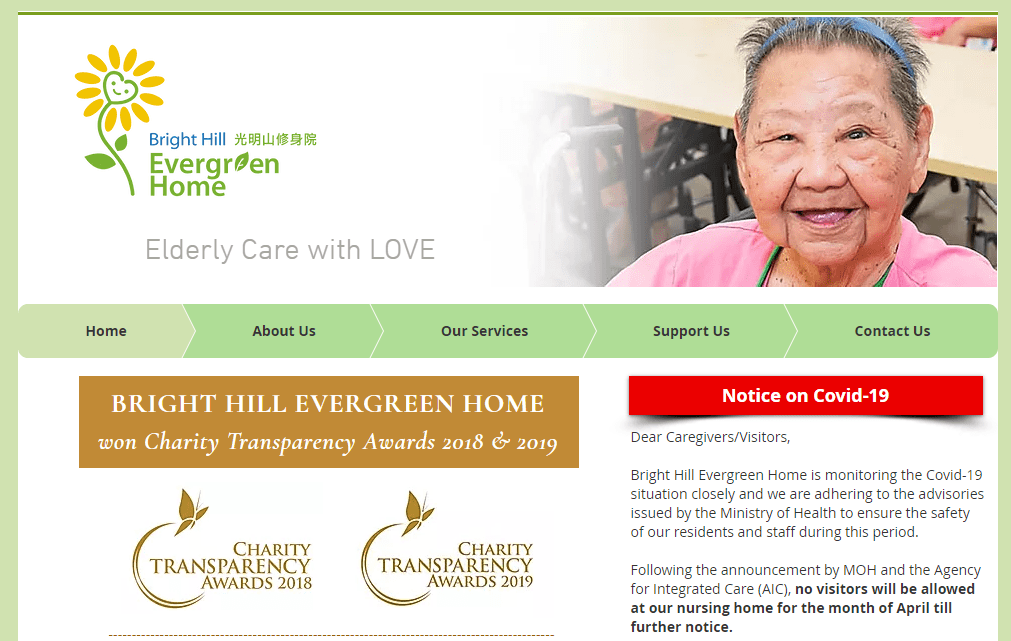 BEST FOR 
Quality Healthcare and Shelter
SERVICES
Nursing and Medical Care, Physiotherapy, Social Service, and Counselling
WEBSITE
https://www.bheh.org/
ADDRESS
100 Punggol Field, Singapore 828811
CONTACT DETAILS
6459 3492 |

[email protected]

OPERATING HOURS
Monday – Sunday, 11:00 AM – 7:30 PM
Leaving your parents to the hands of nursing homes is definitely nerve-racking, but Bright Hill Evergreen Home will reassure you that there's nothing to worry about. It's considered one of the best nursing homes in Singapore for its dedication to provide seniors with quality shelter and health care.
What's more, Bright Hill Evergreen Home is open to seniors of all nationalities and religions. Its team of experienced and competent caregivers will ensure that the seniors are closely monitored at all times and are given whatever care they need.
Highlights
Open to all nationalities and religion
Friendly and experienced caregivers
Lee Ah Mooi Old Age Home

BEST FOR 
Friendly Staff
SERVICES
Medical, Nursing, Daycare, Home Care, Psychosocial, Rehabilitation, and Counselling
WEBSITE
http://www.leeahmooioldagehome.sg/
ADDRESS
1 Thomson Ln, Singapore 297728
CONTACT DETAILS
62568502 | 62561324 |

[email protected]

OPERATING HOURS
Open 24 Hours
If you're looking for an old folks home in Singapore with decades of experience, you should check this one out.
Lee Ah Mooi Old Age Home is composed of trained and professional caregivers, doctors, therapists, and nurses who all are committed to providing seniors with unparalleled homes and healthcare.
It's been operating for almost 55 years now and has taken care of more than a thousand elders, proving that it's one of the best nursing homes in Singapore.
On top of that, Lee Ah Mooi Old Age Home's services don't end with just elderly support and care. It also offers psychosocial activities, rehabilitation tasks, educational programs, geriatric care, and even mental health counselling.
You will never have to worry about the wellbeing of your elderly parents if Lee Ah Mooi Old Age Home is taking care of them!
Highlights
24-hour medical care
Professional and caring staff
Personalised elderly care
St. Andrew's Nursing Home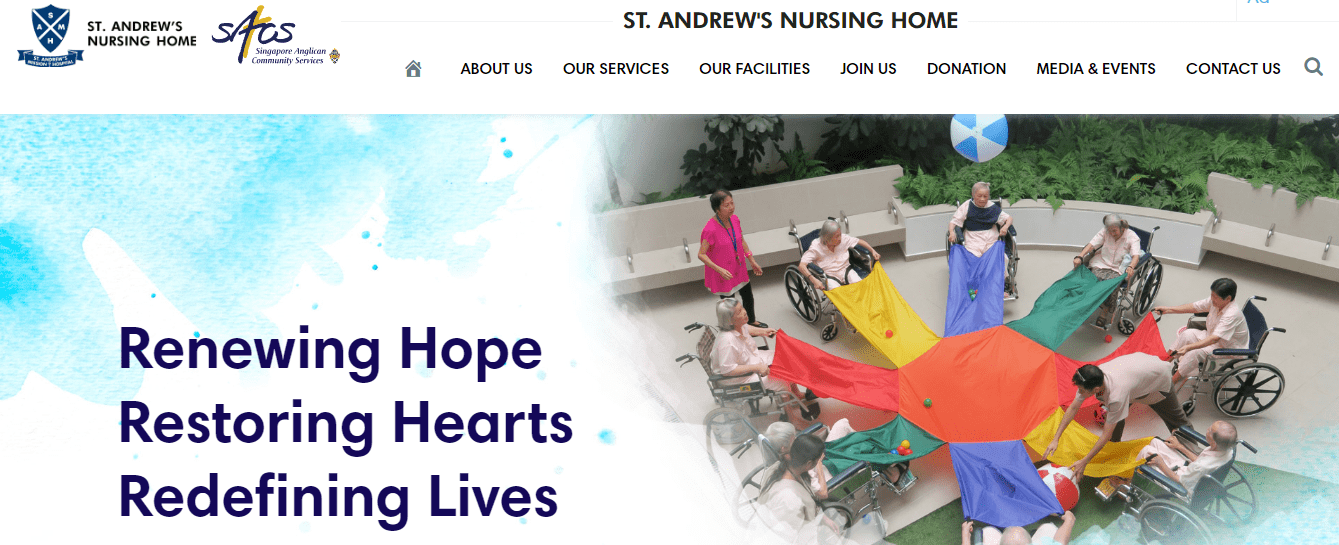 | | |
| --- | --- |
| BEST FOR  | Seniors with Disability |
| SERVICES | Residential Care and Senior Care |
| WEBSITE | https://www.sanh.org.sg/ |
| ADDRESS | 303 Henderson Rd, Singapore 108925 |
| CONTACT DETAILS | +65 6430 9449 |
| OPERATING HOURS | Open 24 Hours |
If you're looking for a private nursing home in Singapore that can look after those with disabilities and health conditions, then St. Andrew's Nursing Home is the right one for your parents. It boasts a team of experienced and dedicated caregivers and nurses who are all capable of handling all types of elder people.
Moreover, if you're not ready yet to be away from your parents for a long time, you may avail of their other senior care services, which include day-to-day senior care and therapies.
With offerings like these, we can assure you that St. Andrew's Nursing Home is among the best nursing homes in Singapore.
Highlights
Day-to-day services
Long-term stay
Friendly staff
FCC Family Care Centre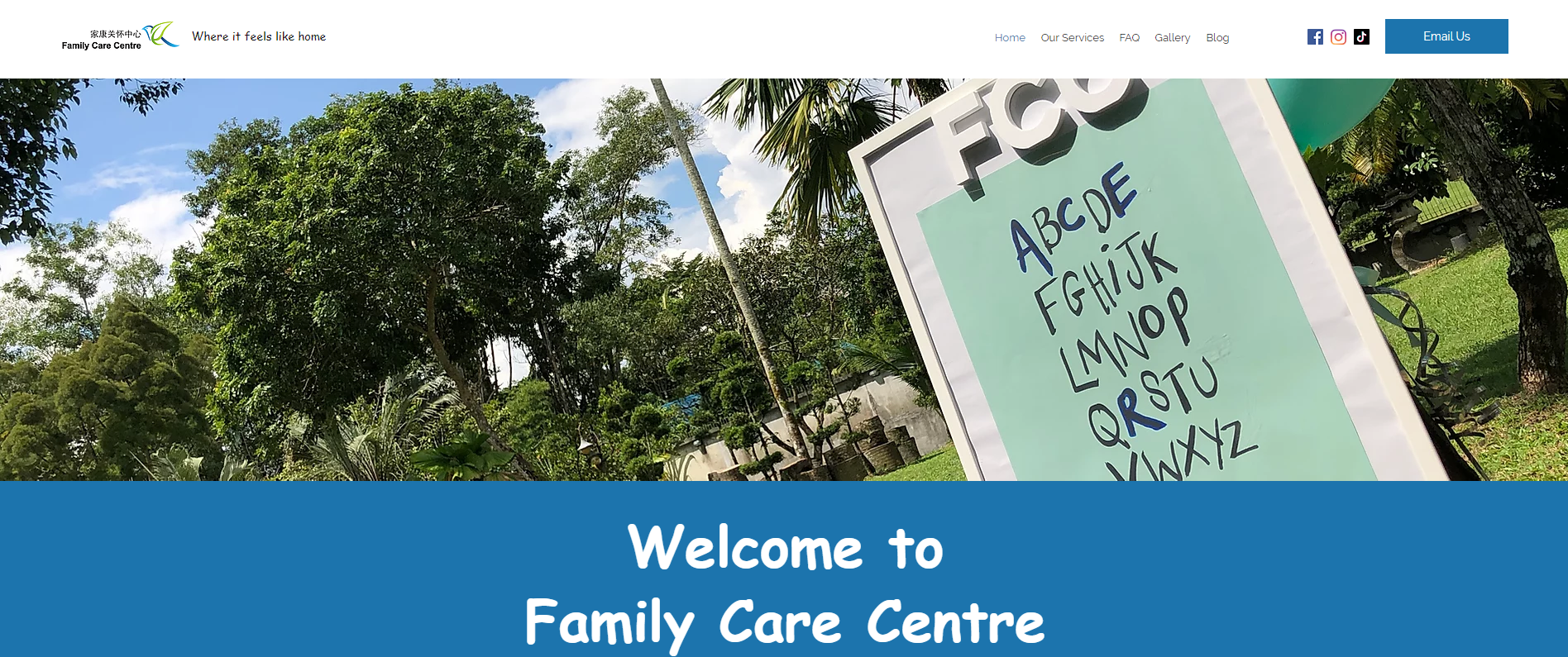 | | |
| --- | --- |
| BEST FOR  | Natural Environment |
| SERVICES | Stay-in Home Care, Day Care Facilities, Physiotherapy and Social Activities, Rental Rooms for accompanying family members |
| WEBSITE | https://www.familycarecentre.co/ |
| ADDRESS | No. 7, Jalan Resam 7, Taman Bukit Tiram, Ulu Tiram, Johor Bahru 81800 |
| CONTACT DETAILS | (+60) 12-790 0792 |[email protected] |
| OPERATING HOURS | Monday – Friday, 11am – 7pm, Sat & Sun: 11am – 2pm |
FCC Family Care Centre is one of the best and most sought after nursing homes in Singapore. They provide a natural and spacious environment for their clients to feel more secure and close to nature, while also making sure to meet their essentials in everyday living.
Their amazing team of caregivers is committed to developing personalised care that fits any needs of the seniors and any of your loved ones. They have partnered up with professionals to ensure that appropriate medical and rehabilitative care is on standby if ever it is needed. Physiotherapy is also a major aspect of the establishment, as they know how important it is for their residents to incorporate a healthy body in their healing cycle.
With all that, we can say that they truly are a well-rounded facility that has top notch services to offer to everybody. At FCC Family Care Centre, they look after your loved ones in the most caring ways. So if you're ever in need of their assistance, they can promise to give you the best care and attention that you deserve.
Highlights
Rehabilitation Services
Beautiful Therapeutic Garden
High-class nursing services
NTUC Health

BEST FOR 
Professional and Personalised Care at Affordable Prices
SERVICES

Interactive Spaces
Medical and Nursing Care
Rehabilitation
Regular Activities
Dining
Therapeutic Garden
Caregiver Training

WEBSITE
https://ntuchealth.sg/elderly-care/services/nursing-homes/
ADDRESS
50 Jurong West Street 93, Singapore 648967 (Jurong West)
35 Chai Chee Street, Singapore 468984 (Chai Chee)
25 Geylang East Central, Singapore 389708 (Geylang East)
6B Jurong West Street 52, Singapore 649298 (Lakeside – opening in Aug 2021)
1 Tampines St 22, Singapore 529367 (Tampines – opening in Aug 2021)
12 Pasir Ris Walk, Singapore 518063 (Pasir Ris – opening in Q1 2022)
CONTACT DETAILS
6708 8400 (Jurong West)
6812 8960 (Chai Chee)
6708 8600 (Geylang East)
OPERATING HOURS
8.30am to 6.30pm (Visiting hours are subject to prevailing MOH COVID-19 advisory)
If you're looking for a elderly home in Singapore where your elderly loved ones can age peacefully, NTUC Health can provide you with the warm and soothing environment you need. They have a wide range of facilities specially designed for seniors with dementia and other conditions.
NTUC Health has an experienced team of doctors, nurses, therapists, aides and more available around-the-clock to provide support to your loved ones. With their personalised healthcare plans, they seek to ensure residents' holistic wellness and empower them to pursue their passions, unconstrained by physical conditions.
Moreover, they provide specially designed areas and activities suited for keeping an active and independent lifestyle. NTUC Health has quiet rooms and therapeutic gardens designed for residents who want to stay in a relaxing environment.
With their comprehensive care and well-equipped spaces, NTUC Health strives to help their residents lead comfortable and fulfilling lives.
Highlights
Comprehensive range of services
Trained and experienced care associates
Accommodating and responsive team
Offers services islandwide
Red Crowns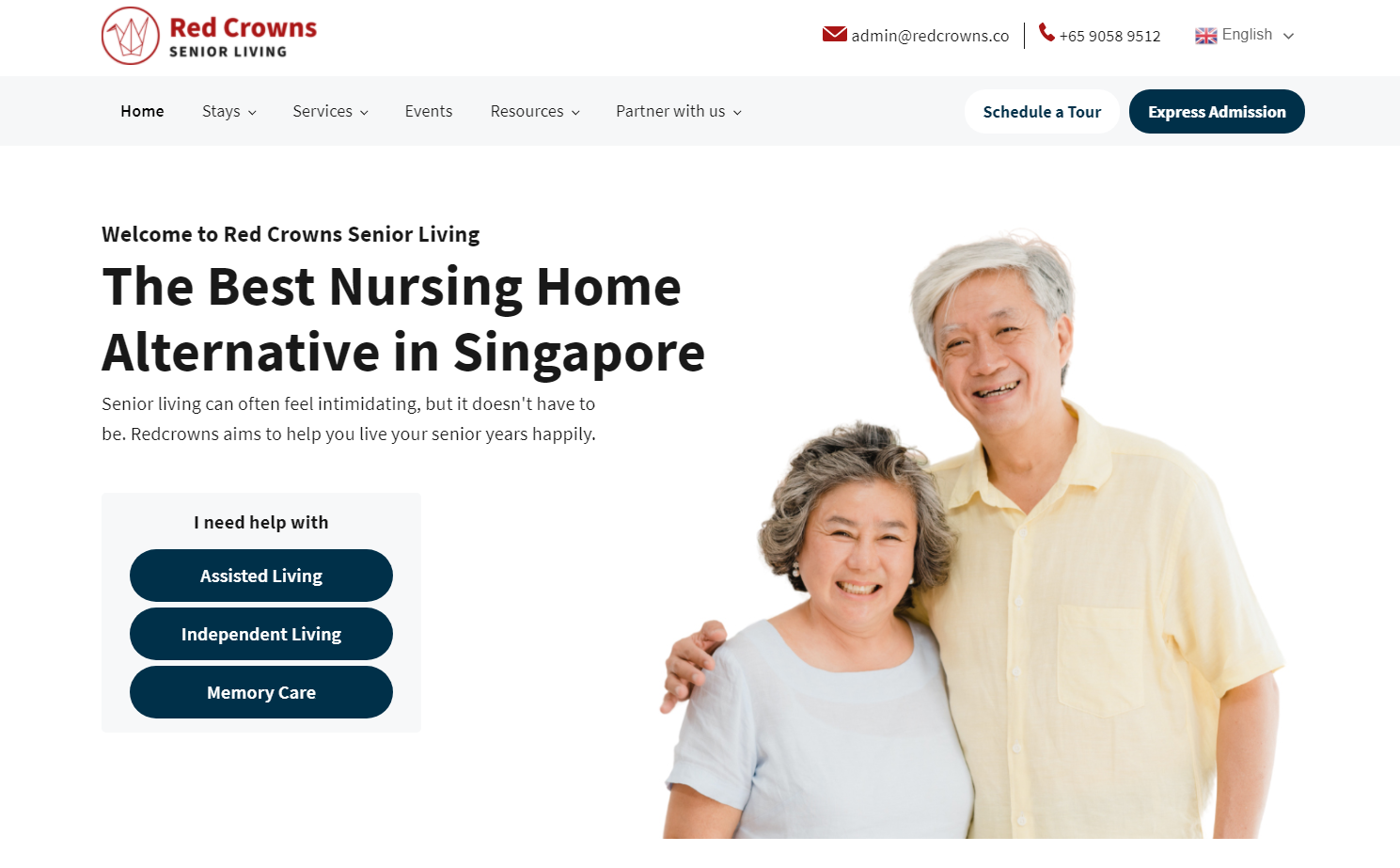 Red Crowns endeavours to provide seniors a safe and loving space to spend their golden years in. They have numerous locations scattered around the island, all of which offer elderly care, respite care, caregiver assistance, medical escorts, and nursing care.
Where Red Crowns truly shines, however, is through the types of stays they have to offer to seniors. Red Crowns has three stay options: Assisted Living, Independent Living, and Memory Care.
Assisted living is perfect for seniors who can no longer live by themselves. Meanwhile, independent living is for those who want to experience the best of their golden years without having to worry about chores, cooking their own meals, and managing their medications.
Finally, Memory Care is for those who have Alzheimer's disease and dementia. Memory Care provides those who are in need with the right care and support, offering safety features while being surrounded by their peers and nurturing staff members.
Every single Red Crowns location has friendly and welcoming staff who strives to create a loving and safe environment for the seniors that they care for. Moreover, facilities and residences are all clean and equipped with the necessary features that allow residents to live their life to the fullest. 
It's worth noting that these stay options are different from nursing homes. These stays give residents the opportunity to be independent in a more cheerful surrounding.
Moreover, assisted living and independent living both provide residents with their own apartments, which they can decorate however they wish. Residents also have access to community amenities like dining programs, social activities, and more.
Plus, stays at Red Crowns are also more affordable than nursing homes. 
All in all, the available options, paired with extensive care and affordability, make Red Crowns an excellent choice for seniors in need of extra care during their golden years.
Highlights
Has numerous locations around the island
Affordable assisted care
Trained caregivers and associates
Offers residents their own spaces
And that's it for our list of the best nursing homes in Singapore. We hope that you were able to choose at least one that you think can provide your parents the quality services they deserve.
If you know of other nursing homes in Singapore worth checking out, drop their names below! We'll check them out to see if we should add them to this list.
By the way, if you're also seeking professional and dependable geriatricians for your parents, then consider checking out our list of the best geriatricians in Singapore. We made sure to include only those who can provide our parents with the healthcare they need and deserve.