5 of the Best Shoe Racks and Cabinets in Singapore
Are you having a hard time trying to fit all your shoes into your room? You should consider buying the best shoe cabinet in Singapore to make it easier.
Once you clear your shoes from the floor and place them on a rack, you'll get more space and organised selections so you can easily choose one! The best racks even provide shoes with some protection from dust, so you don't have to clean them before you go. 
There are a lot of places you can go to get amazing shoe racks on the island. To help you find the perfect ones, we've rounded up the most well-known shops that offer the best shoe racks in Singapore.
1. isShoe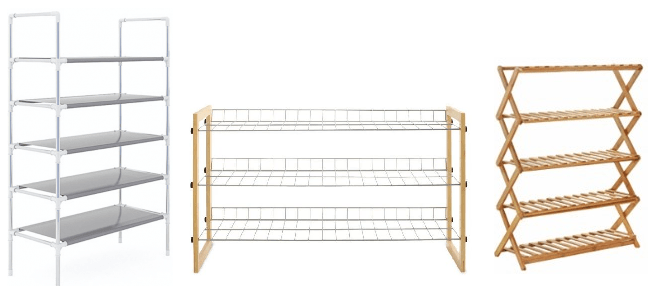 | | |
| --- | --- |
| BEST FOR  | Signature shoe rack collection, shoe care essentials |
| PRICING | Collections |
| WEBSITE | https://www.isshoe.sg/ |
| ADDRESS | 14 New Industrial Rd, Singapore 536203 |
| CONTACT DETAILS | +65 9677 7141 |
| OPERATING HOURS | Monday to Friday: 10 am – 9 pm |
Being a company that specialices in producing efficient shoe storage solutions, isShoe offers original shoe rack designs that cater to everyone's needs.
Their collections are made from durable materials such as wood, metal, and plastic. They also come in different sizes so you can pick the one that best suits your room space.
Aside from the best shoe racks in Singapore, they also have some shoe care products including shoe brushes, shoe erasers, shoe trees and even shoe fragrances.
Highlights
Sustainable materials
Rust-free and sturdy
Affordable prices
Special promotions
2. Forty Two

| | |
| --- | --- |
| BEST FOR  | Broad range of shoe racks and cabinets |
| PRICING | Collections |
| WEBSITE | https://www.fortytwo.sg/ |
| CONTACT DETAILS | +65 6777 7667 |
| OPERATING HOURS | Monday to Friday: 10am – 6pm (except public holidays) |
 As one of the leading companies that's known for their wide range of furniture selections, Forty Two has countless shoe rack and shoe cabinet options.
Unlike the previous option, most of their shoe racks are built with a cabinet. Their products can be the best shoe racks in Singapore for those who have a larger family or a big collection of shoes.
They have various designs with a sophisticated style. Most of their products are made of premium wood that is durable enough to last for a long time.
Highlights
Wide range of furniture
Free assembly included
Special promotions
3. Furniture SG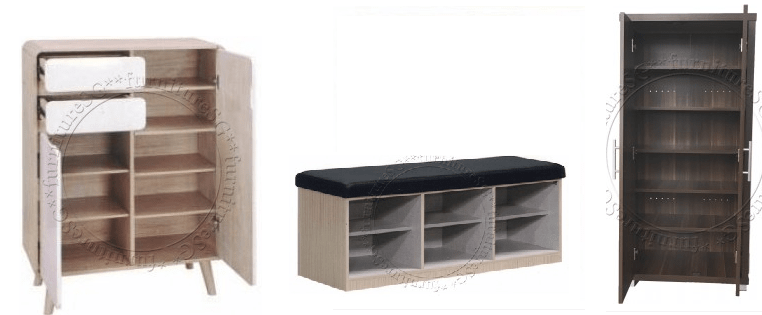 | | |
| --- | --- |
| BEST FOR  | Wide range of shoe storage solutions |
| PRICING | Collections |
| WEBSITE | https://www.furnituresg.com.sg/ |
| ADDRESS | Blk 17 Marsiling Industrial Estate Road 1 #01-03 S739279 (Warehouse) |
| CONTACT DETAILS | 83381783 |
| OPERATING HOURS | Monday to Saturday:  9.45 am – 6.15 pm |
Furniture SG is another company that's popular on the local scene as they have a large range of furniture, all offered at fair prices.
When it comes to their shoe rack collection, different kinds of premium wood are used for each design. They also have all types of storage solutions, including cabinets, racks, and benches. 
Home appliances are also part of their services. At their shop, you'll never run out of options so can definitely find the best shoe rack in Singapore for you! 
Highlights
All types of storage for shoes
Premium wood quality
Cheaper price
Special promotions
4. IKEA

As well know, IKEA has always been the go-to place for many homeowners for a long time. The designs of IKEA Shoeracks in Singapore are highly sought-after as they adapt well to the owner's room decor.  Their designs opt for a minimalistic style that will surely maximize the space in your room.
The collections vary in size and type so you might truly find the best shoe rack in Singapore for your needs and preferences. All products are offered at prices lower than $300 too!
Highlights
Lookbook for ideal interiors
Mobile store app
Affordable prices
Special promotions
5. Style Degree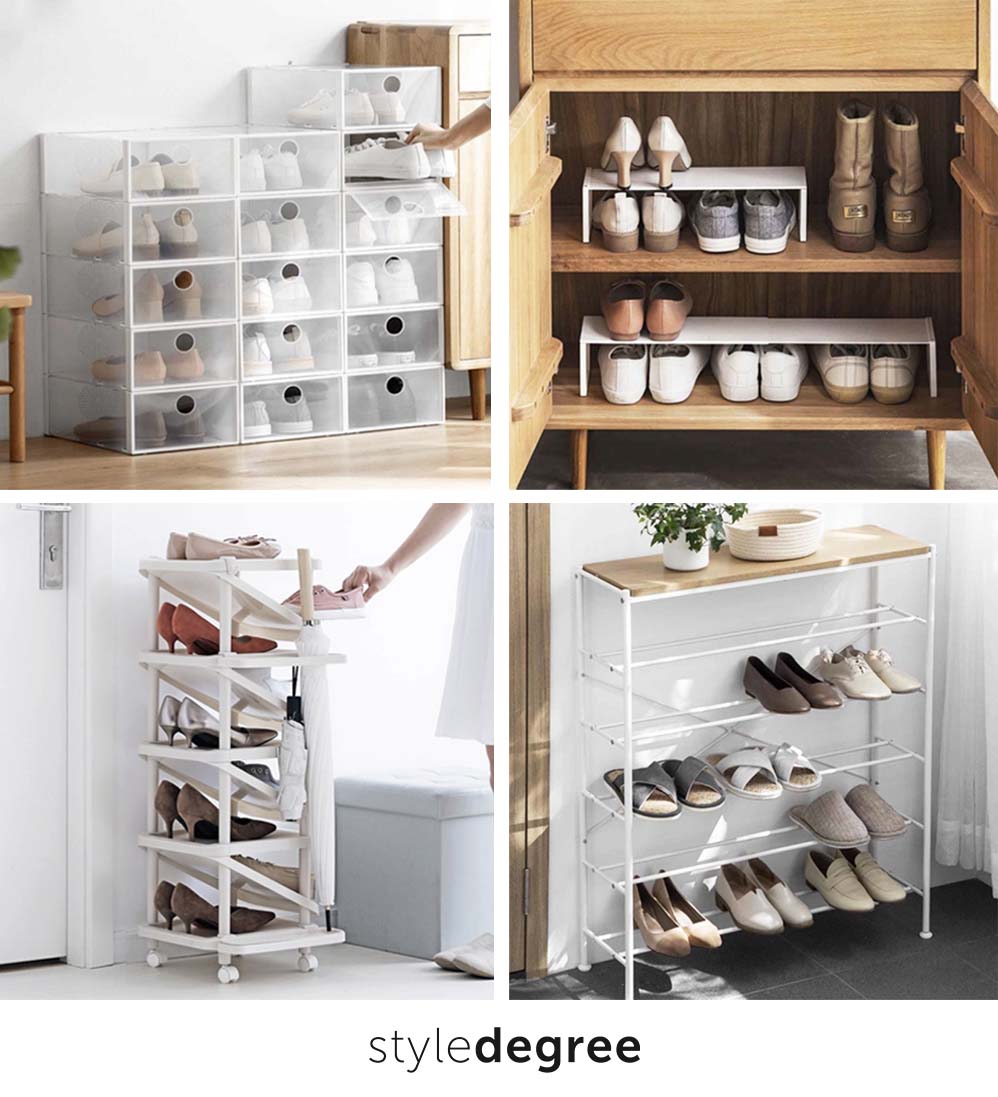 Style Degree is known in all of Singapore to have almost everything you might need for your home. They make sure to give you a list of options to choose from, ranging from cleaning, dressing, and even for storage.
With years of experience, they have curated the best and the highest quality essentials for your house. One of which is shoe racks.
They have multiple designs to choose from, Scandinavian, Modern Hanging, Extendable, Stackable, and a whole lot more. Check out more of their designs on the site, all of which are below $200– some of the shoe cabinets in Singapore are already on sale!
Highlights
Special promotions
Stackable organisers
Multi-purpose racks
And that's it for our list of the best places to go if you want the best shoe racks in Singapore. If you know other places that also provide great shoe rack collections, share them with us!
If you're an active person, you may want to add these best running shoes in Singapore to your collections. They offer both efficiency and style, making them reliable footwear during outdoor activities.