The 10 Best Recruitment Agencies in Singapore
Is your job hunt not getting you where you want to go? Well, we have great news for you!
We've gone through many options to give you the best recruitment agencies in Singapore for each industry today. We'll show you each agency's strengths and weaknesses so you can determine for yourself if they're the right fit for you.
At the end of this article, we'll also answer some questions you might have about them. If you're ready, let's start!
How much do recruitment agencies charge in Singapore?
Job-seekers don't have to worry about shelling out a fee since recruitment agencies in Singapore don't charge applicants for using their services.
Instead, companies and employers hire recruiters to source candidates. For every successful applicant, recruiters earn a percentage from the new hire's salary to cover their finder's fee.
This doesn't mean that employers directly take away part of your salary to pay the agency. Instead, they only use your salary as a baseline to get a certain percentage.
In Singapore, some recruitment agencies charge companies one month of the successful candidate's annual salary. Under Singapore law, recruitment agencies are allowed to charge companies up to two months of the candidate's annual salary only.
It's important to note that some recruitment agencies have different ways of calculating their fees and costing. For instance, some agencies charge a fixed retainer fee under certain placements or conditions.
So if this is something that you're concerned about, we highly recommend clarifying things with your chosen recruitment agency to know more about their fees.
The Best Recruitment Agencies in Singapore
In no particular order, let's proceed to our picks of the top recruitment agencies in Singapore!
1. Manpower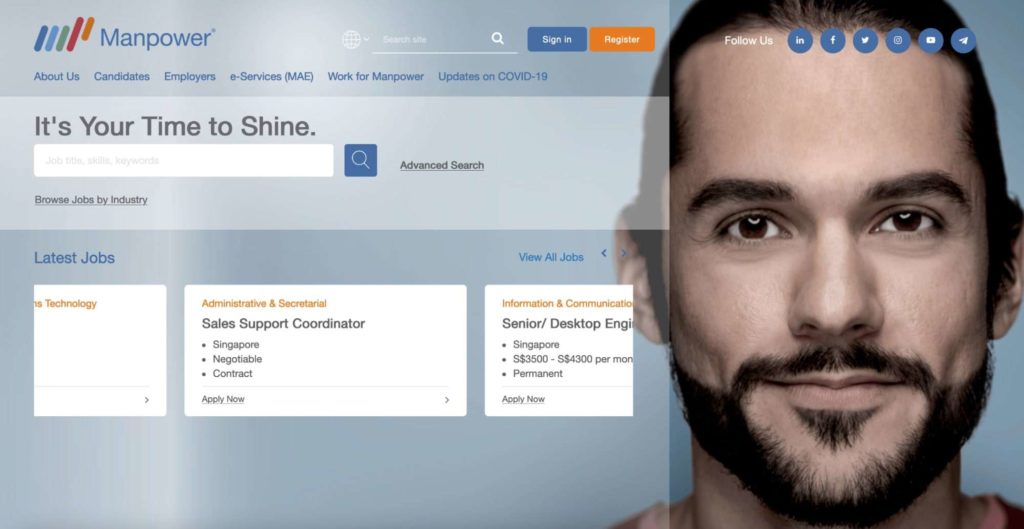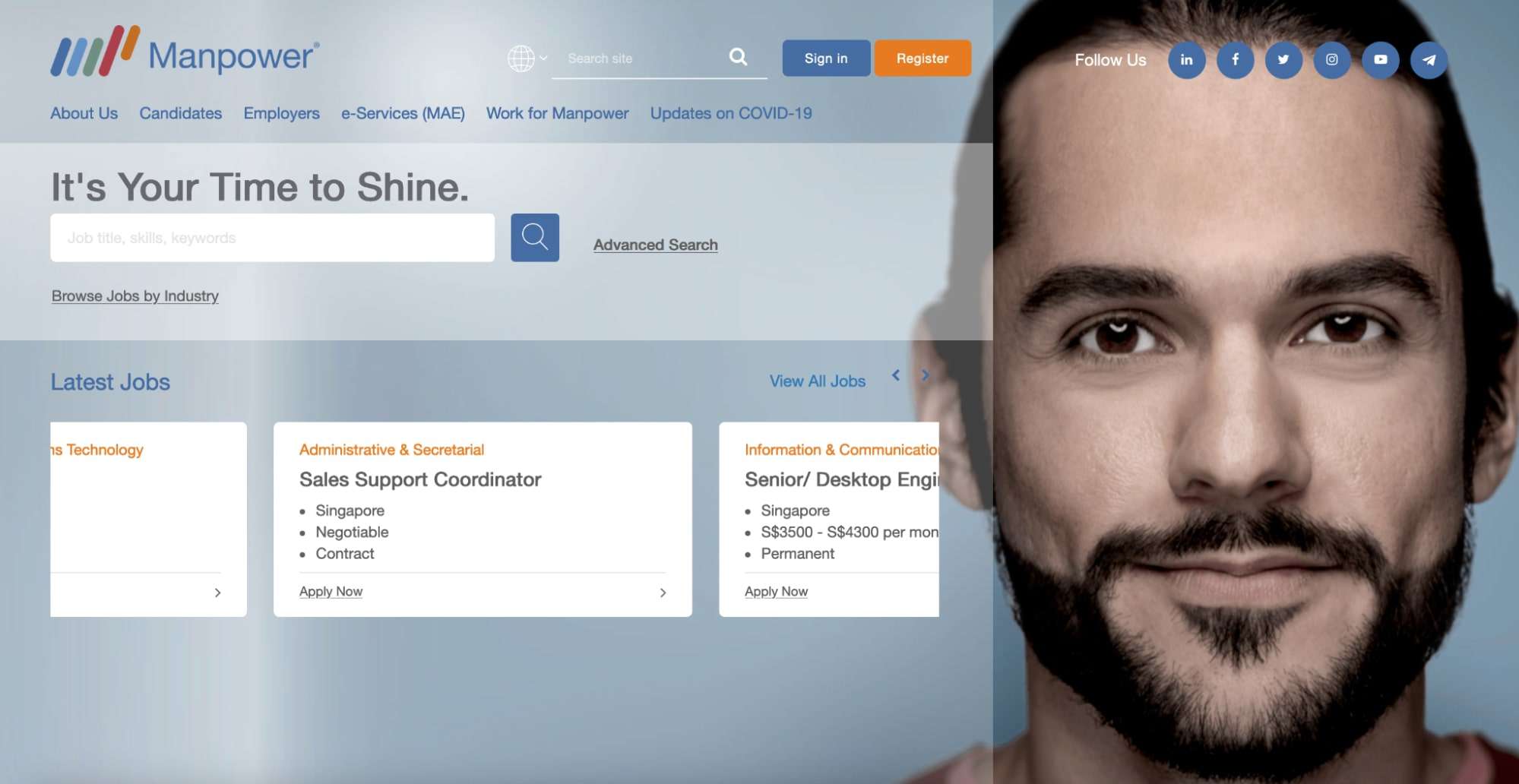 Here's something for seasoned and novice IT professionals alike: Manpower is one of the world's leading recruitment agencies specialising in IT. The're also also a Fortune 500 company, which is quite telling of their reputation and the success they've had in the recruitment industry.
Despite their specialisation, they also have some listings in a variety of industries such as customer service, engineering, pharmaceutical companies. So if you aren't really an IT professional, we think that their other listings are still worth a look.
Nowadays, most job vacancies are either permanent or contractual. Temporary jobs with hourly rates are a rare case, so you might want to skip this agency if this is what you're looking for.
Another potential drawback for some is that Manpower's Singapore job database doesn't cover opportunities based abroad. If that's what you're aiming for, then we recommend checking if Manpower has a website in the country of your choice.
It's highly likely that they do, considering that they have local offices in major cities around the world—from Tokyo to New York.
Covers other industries
Covers different job levels
Has offices worldwide
Regularly updates vacancies
Not suitable for temporary jobs
No vacancies abroad in Singapore database
Customer Reviews
Check out what clients had to say about Manpower:
"This is by far the best experience I've had with a recruiter. Ms Gem was very speedy and responsive every step of the way – it took only 6 days from the first call I had with her to me getting the job offer. I was extremely lucky to have been reached out to by such a splendid recruiter with such an amazing job opportunity. Endless thanks and appreciation, Gem!" —Jasmine Tee, Google Reviews
"First and foremost, i would like to exceptionally thank Ms Gem for her utmost help in selling my resume to big companies out there, i am able to secure a job within weeks specially thanks to her individually, she is definitely a woman that is very deeply passionate about her job, she is not just a worker but indeed also a special friend to me. Definitely a huge shout out to her unfailing help. Ms Gem Cabria, I would never win this battle without your credits. Really very grateful towards your actions. You had displayed stellar services. Definitely recommending her to anyone who is looking for a full time job." —Emmanuel Then, Google Reviews
2.   Phoenix Recruitment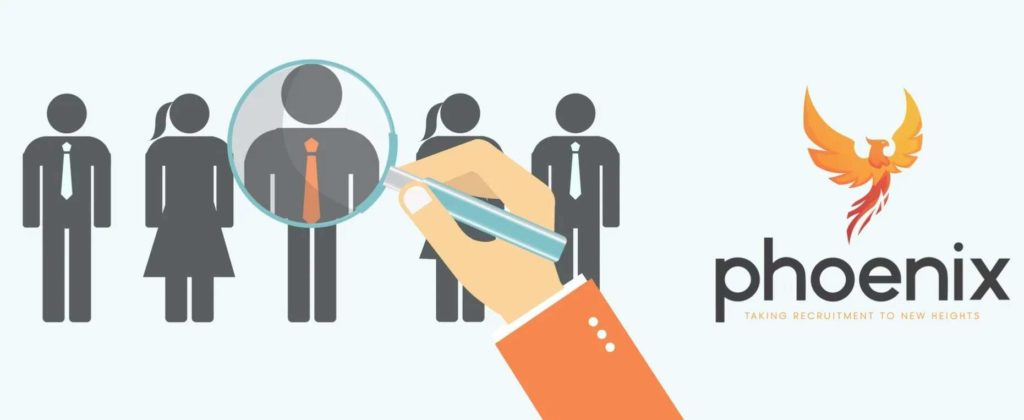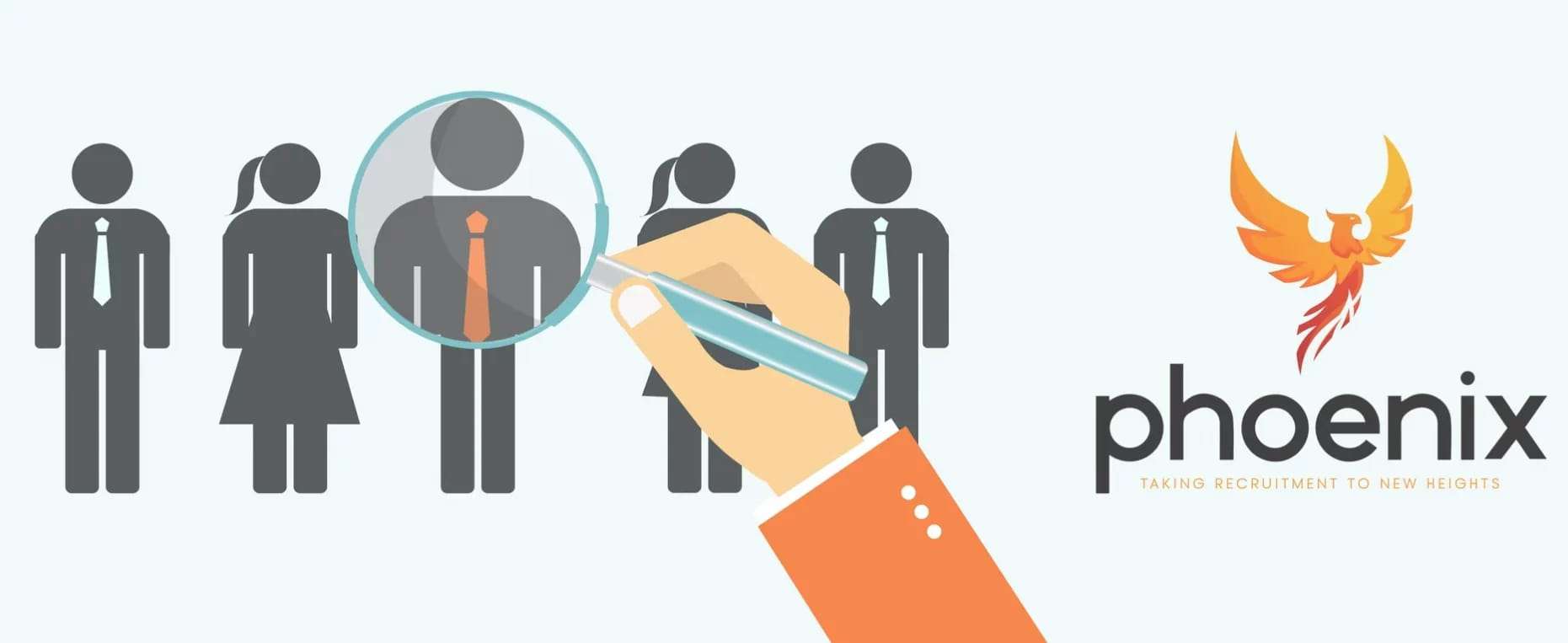 Calling all engineers, architects, and interior designers: This one's for you! Phoenix is one of the island's recruitment firms to specialise exclusively in the built environment.
Being a highly specialised recruitment agency may mean that they're smaller compared to others, but that's not necessarily a bad thing. In fact, this may even lead to a highly personalised service, seeing that they only cater to a niche audience.
Of course, being a boutique agency has its own share of drawbacks, too. For instance, Phoenix Recruitment doesn't have a large database of vacancies that most large agencies do since job opportunities are a bit sparse in this field, after all.
As a trade-off, they regularly update their vacancies on their website, Facebook page, and LinkedIn group. This proactive approach is a huge plus in our book!
Alternatively, you can also send them your CV, just in case you're looking for other positions than those listed. Do take note of their email addresses above for faster transactions.
LinkedIn group available
Regularly updates vacancies
No sign ups required
Has a referral reward system
Not suitable for other fields
No job opportunities abroad
3.   Sciente International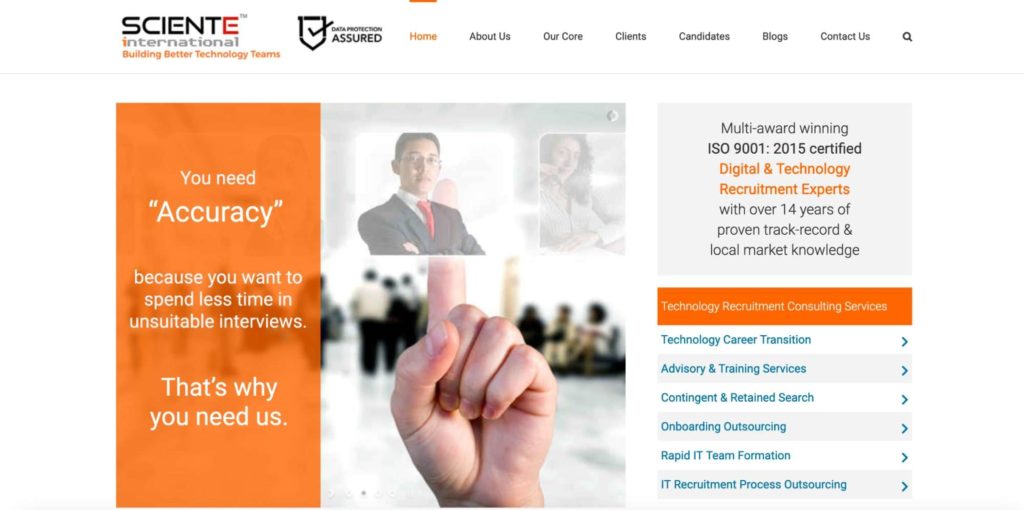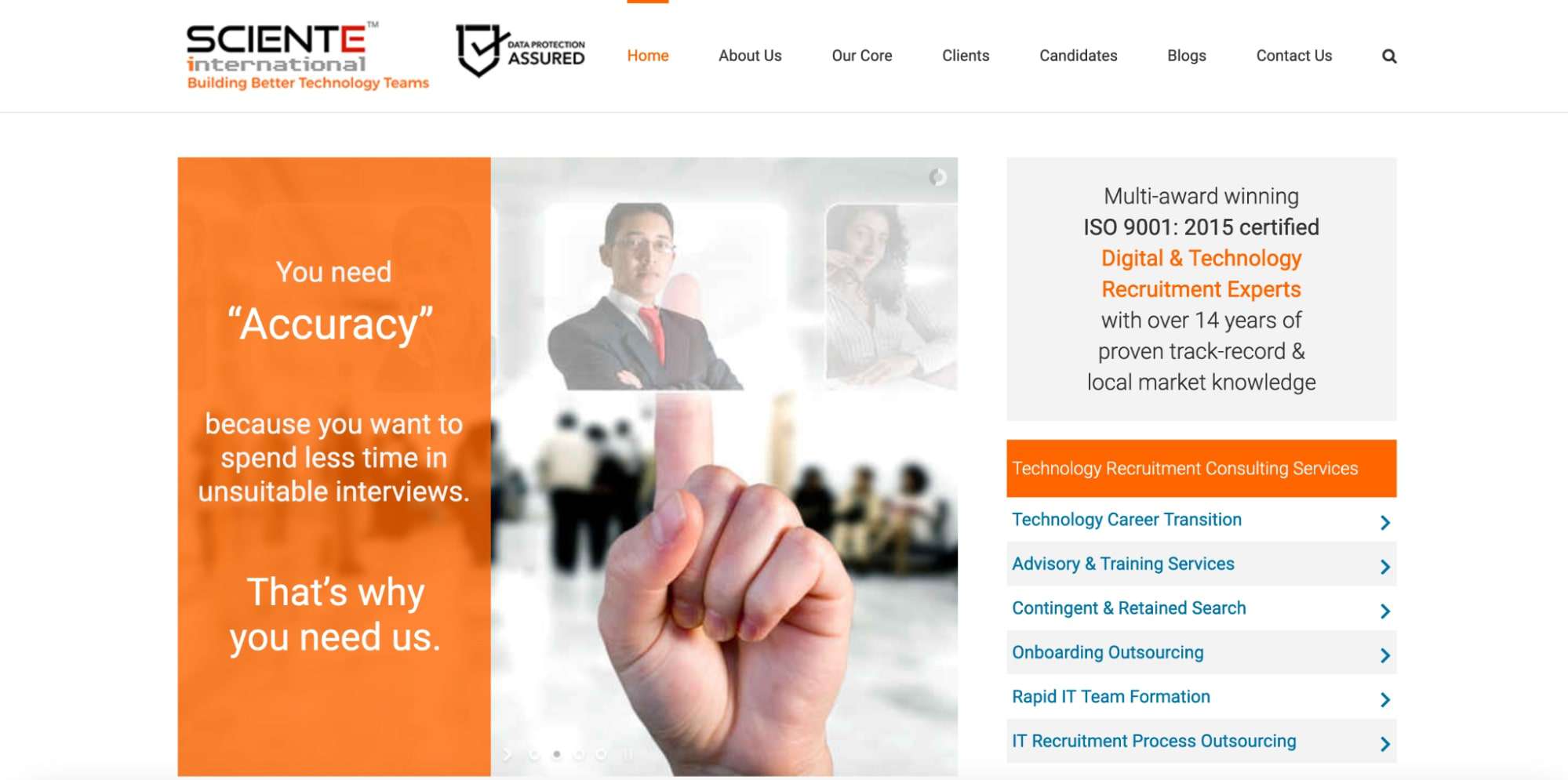 Sciente International is another option for those working in the IT field. Whether you're a software developer in a telco or a data engineer in a banking company, they have multiple opportunities across different industries.
Sciente International uniquely specialises in IT jobs. This means that you won't find opportunities in related fields, unlike most recruitment agencies.
While this may be a downside for those who are exploring different job opportunities, it's certainly a plus for those who are already working in IT and those who are planning to make a switch.
In fact, they even have consultancy services specifically for those who are thinking about making a career change to IT. So if this is part of your plans, then you might want to consider putting them on your radar.
The only major drawback we're seeing is that their database isn't as refined compared to others, considering that it can only be organised by date of posting. There are no filters that you can adjust, which make it difficult to narrow down your search.
Alternatively, you can always send them your CV and they'll do all the searching for you.
Consultancy services available
Covers different industries
Regularly updates vacancies
Free tech career coaching
Not suitable for other fields
Database may be hard to use
Customer Reviews
Here's a glimpse of what clients said about Sciente International:
"I recommend Sciente, as they are specialists in IT recruitment in Singapore. The consultants are very professional in their approach and one such experience I had is with the consultant who was in contact with me regarding a job opening, she not only advised me of the market conditions in Singapore, but kept me in loop with all the updates." —Bharath Reddy Vanukuru, Google Reviews
"Divya is helpful and very forthcoming as well as empathic. Highly recommend her!" —Shalini de Almeida, Google Reviews

4.   Randstad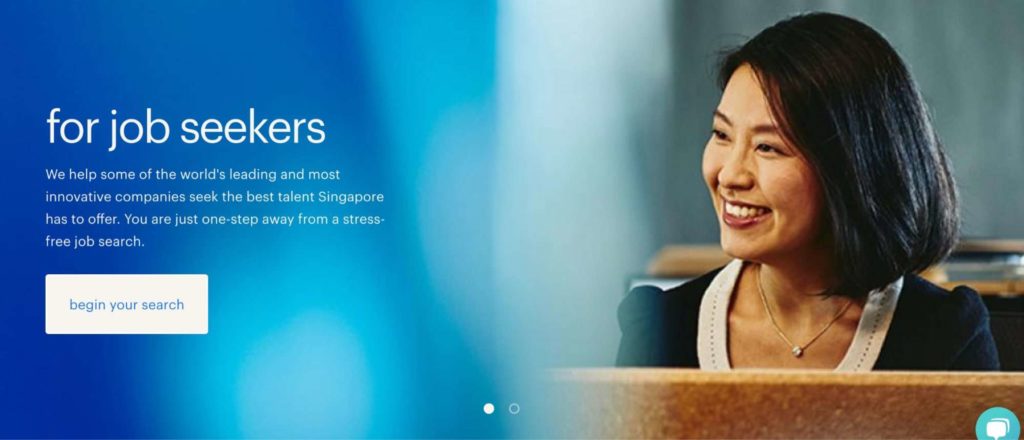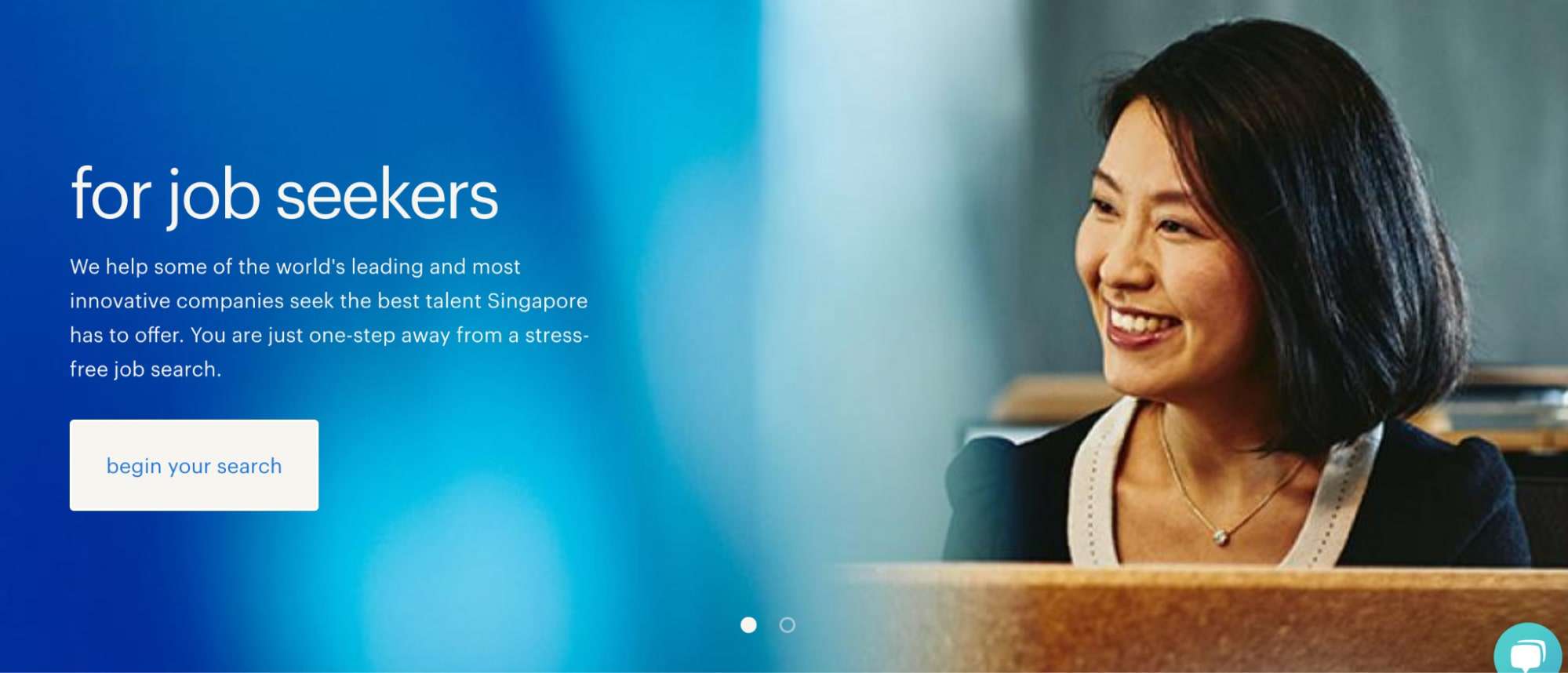 BEST FOR
Wide Range of Industries
WEBSITE
https://www.randstad.com.sg/
ADDRESS
50 Raffles Place, Singapore Land Tower, #17-02, Singapore 048623
CONTACT DETAILS
+65 6510 1350
Online Form Available Here
OPERATING HOURS
Mon to Fri: 9:00 am – 6:00 pm
For those only starting their career, try exploring what Randstad has to offer. While the majority of their vacancies are IT-related positions, they still cover an extensive range of job sectors including marketing, corporate support, to name a few.
Regardless of your skill level and years of experience, you'll likely find a suitable position here. You can scan their listings on their online database or you can send in your CV by filling in just a few things.
Similarly, you can also join Randstad as a contractor for temporary work that may be project-based or time-based. This is a great option for professionals who are flexible in their schedules and are looking to ramp up their work experience.
All you have to do is to send in your CV and wait until the agency gives you projects—simple as that!
We also like the fact that Randstad offers a personalised report that tells you where you stand in terms of pay, level of responsibilities, and the current demand for your role. And the best part is that this service is free of charge to everyone!
Covers different industries/fields
Contracting services available
Has offices worldwide
Regularly updates vacancies
Free benchmarking report
Limited vacancies for temporary work
Limited vacancies abroad in Singapore database
Customer Reviews
Take a look at what applicants have said about Randstad:
"My agent, Avril, contacted me through LinkedIn and provided step-by-step guides that were clear until the day of my interview. She displayed professionalism and is proactive by keeping me up to date until I finally got accepted to work for the client she introduced. She is also friendly and understanding, thus I didn't faced any issue whenever I wanted to clarify anything with her. Great service 😊" —N Haz, Google Reviews
"Interacted with Joey Lam for job opportunities recently. She is very professional and listens to my every single concern. She provides tips for interviews and tries her best to match my expectation. Great experience and high recommended. Will recommend to my friends who are seeking jobs." —Yingyin Lin, Google Reviews
"Ms Avril Chen was very friendly and engaging to introduce the job that I was interested in. She listens meticulously to understand my concerns and expectations of the recommended job. Before the interview, she would forecast some general interview guidelines to follow and prepare a list of things for paperwork. Upon accepting the job, she would follow up on my well-being to ensure the transition is smooth." —Rafael Tee, Google Reviews
5.    Garner International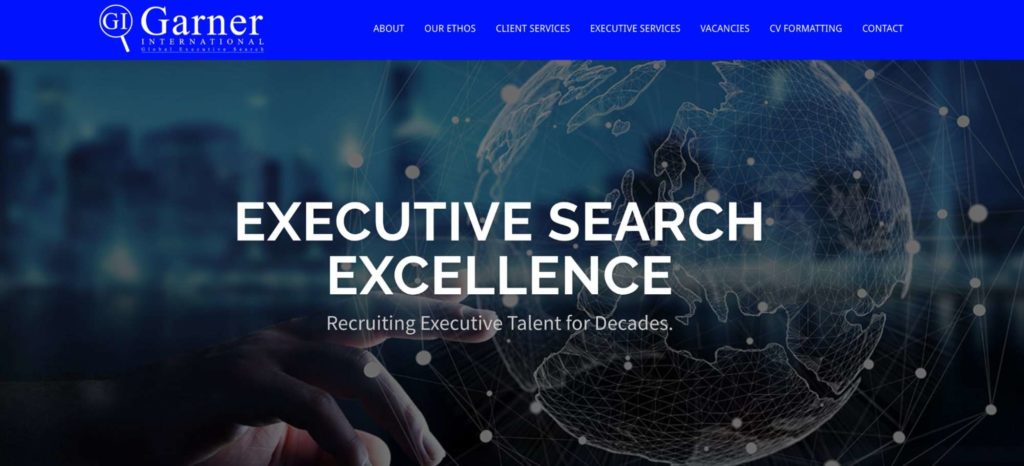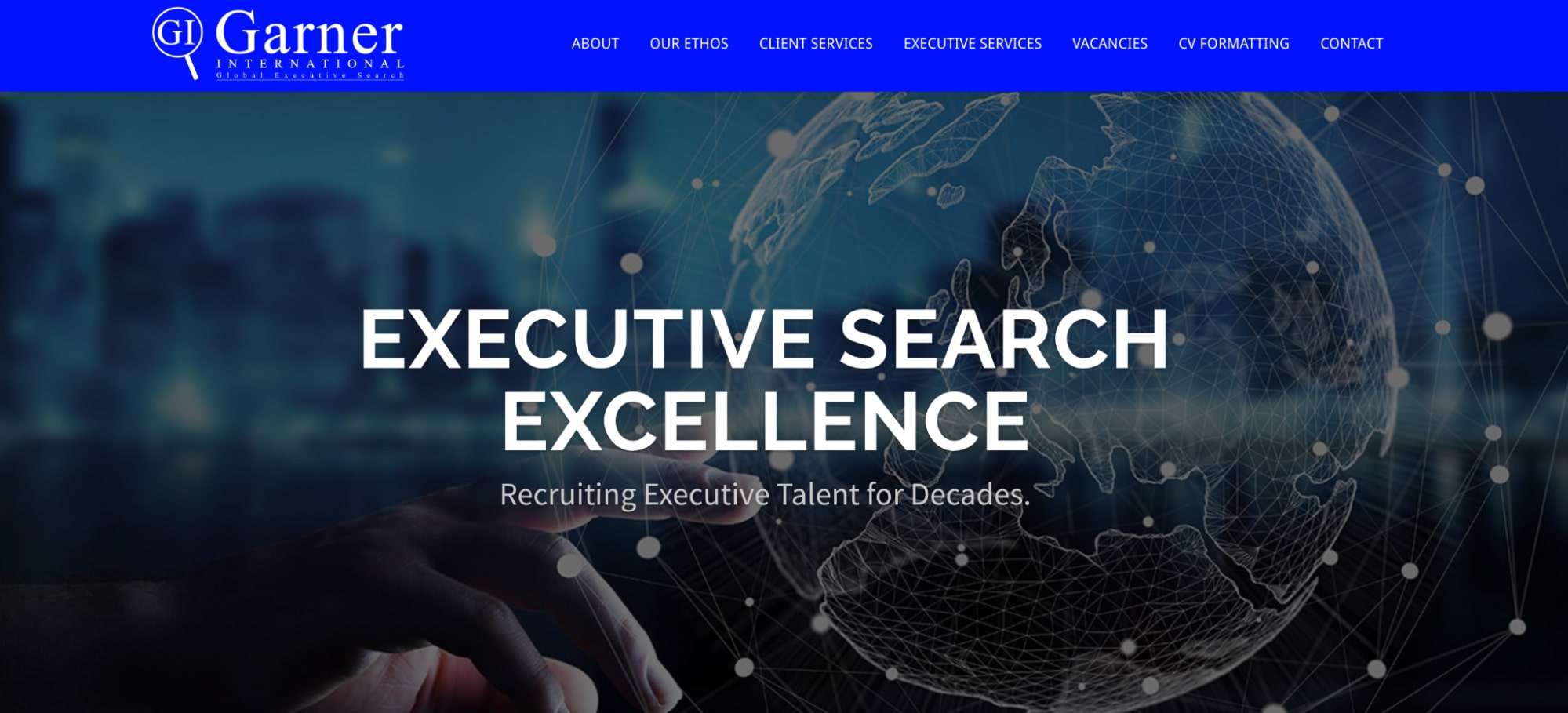 As you can probably guess by now, Garner International specialises in executive search and headhunting. From this alone, you might want to give this a pass if you're looking for entry- and mid-level positions.
Now, what's special about this agency is their career coaching services for executives. Here, you can expect one-on-one coaching sessions with either their regional director or chairman through Skype.
They've been in the industry for many years now so rest assured that they're fully-qualified to share with you interview tactics, career planning, and more.
Sadly, this service isn't really free for all. However, you can schedule a 30-minute introductory call to know whether this coaching service is right for you or not.
We're a bit disappointed to see that their online database isn't regularly updated. Understandably, the highly specialised nature of this agency may also mean that openings are quite limited as well.
So if you're an executive looking for your next big gig, we recommend sending them your CV instead. This would save you time from checking in their database for vacancies from time to time.
Ideal for executives
Coaching services available
Free 30-minute coaching trial call
Opportunities abroad available
Limited job openings
Database not regularly updated
Customer Reviews
Check out what a former applicant said about their services:
"I received some incisive insights on improving my prospects in search of my next career move, from working on my CV to my Linkedin profile, amongst other things." —Ingmar Salim, Google Reviews
6.   Frazer Jones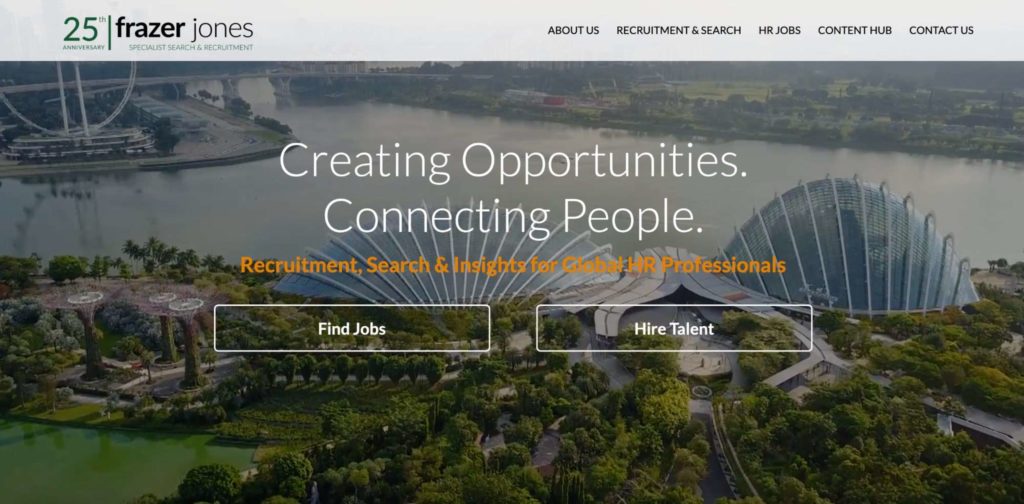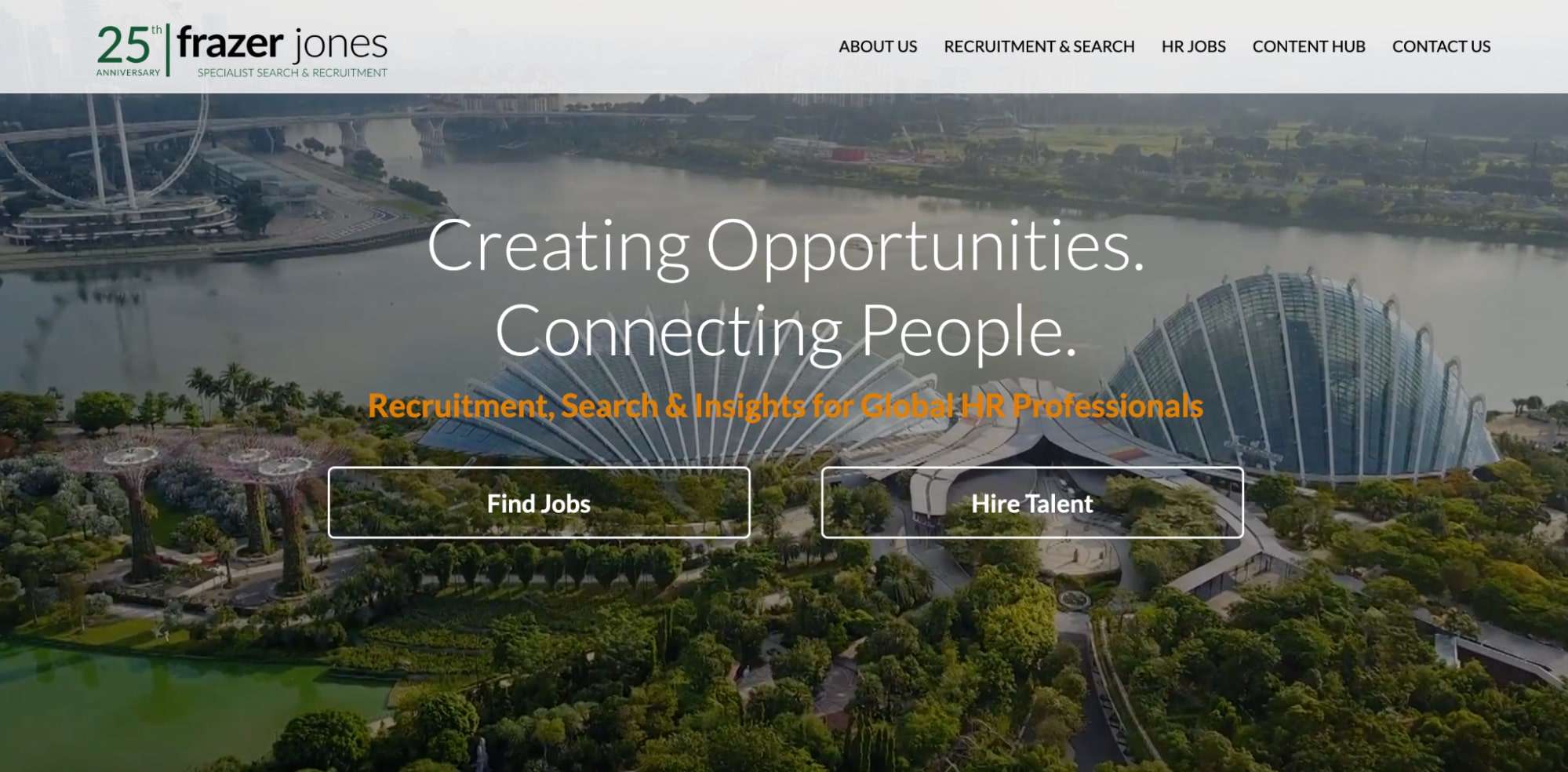 Frazer Jones is one of the go-to recruitment agencies for openings in the HR field. Under this specialisation, they mostly host full-time roles in organisational development, talent acquisition, and employee relations.
As a global recruitment agency, you can expect opportunities across different industries and enterprise sizes. In fact, they also have a global network of offices in major cities such as London, Sydney, and New York.
And like most multinational recruitment agencies, they have a database of openings that you can go through on their website.
What's particularly interesting with their database is that you can easily switch between cities where they have satellite offices in. This makes it easier for applicants to look for openings abroad.
Despite these advantages, we've noticed that most vacancies cater to mid-level HR professionals. Hence, entry-level job seekers may find it a bit challenging to look for their first job here.
Still, you can send them your resume so you can get first dibs on future openings!
Covers different industries
Has offices worldwide
Opportunities abroad available
Limited to mid-level positions
Not suitable for other fields
7.   DP Search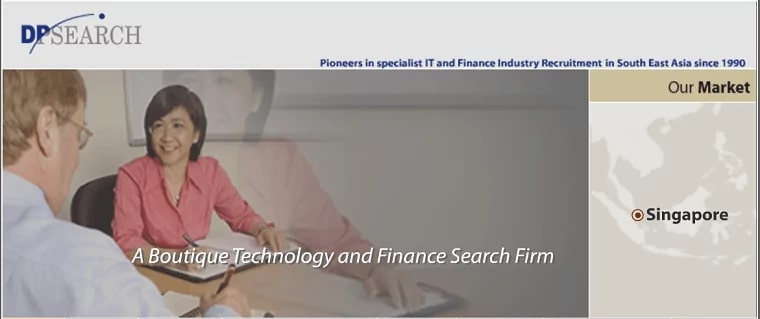 At first glance, DP Search may not look special but they're actually one of the pioneers in IT and telco headhunting in Singapore! They've been around since 1990, which means that they know their way around the industry.
Beyond Singapore, they have sent successful applicants to companies around Southeast Asia including Vietnam, Thailand, and Indonesia. So if you're planning to relocate to any of these neighbouring countries, just let them know and they'll do the search for you.
Like most boutique agencies with niche audiences, you won't find a database of listings on their website. While this may be a minor setback for some, you can enjoy a personalised service, courtesy of their small team.
The fact that they get your consent prior to sending your CV to companies just proves that recruitment isn't just a numbers game for them—and we really like them for that. Once they've found you a suitable position, they'll meet with you for a detailed discussion.
All you need to do is to send them your CV so they can find a suitable match for you—no sign ups needed.
Ideal for executives
Opportunities abroad available
No sign ups required
No online vacancy database
Small team
8.   3C Synergy Construction Recruiters

3C Synergy has earned a reputation in the industry for filling manpower and recruitment needs in construction and real estate sectors. That makes them a boutique recruitment firm that's best suited to candidates specialising in any of these fields.
While most opportunities are based in Singapore, they also have openings in Hong Kong—a city where they have a satellite office. So if you want to explore what the job market in this city can offer you, then go ahead and give their services a try.
3C Synergy isn't really a headhunter but we've noticed that most vacancies are best suited for mid- to senior-level professionals. Hence, applicants who are just starting their careers and temporary workers may find it challenging to find a job here.
Still, we like the fact that they don't ask candidates to stay in a given company for a specific period of time in order to compensate for their recruitment services. This can be a real problem among certain recruiters, but we're glad to see that it isn't the case with them.
You'll have to sign up to be able to apply to certain positions. But don't worry, there are no hassles involved in registering, which only takes about a minute or two.
Opportunities abroad available
Has a referral reward system
LinkedIn group available
Easy sign up
Limited to mid/senior-level positions
Not suitable for other fields
9.       Persolkelly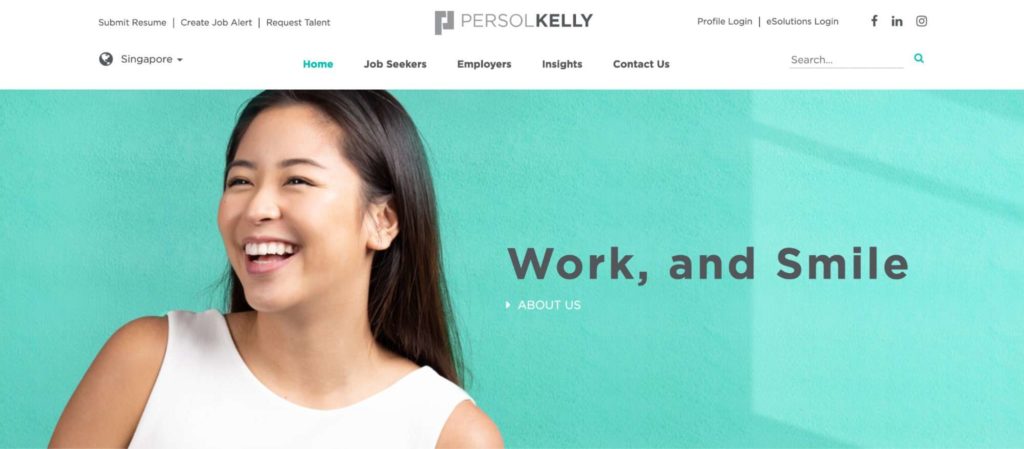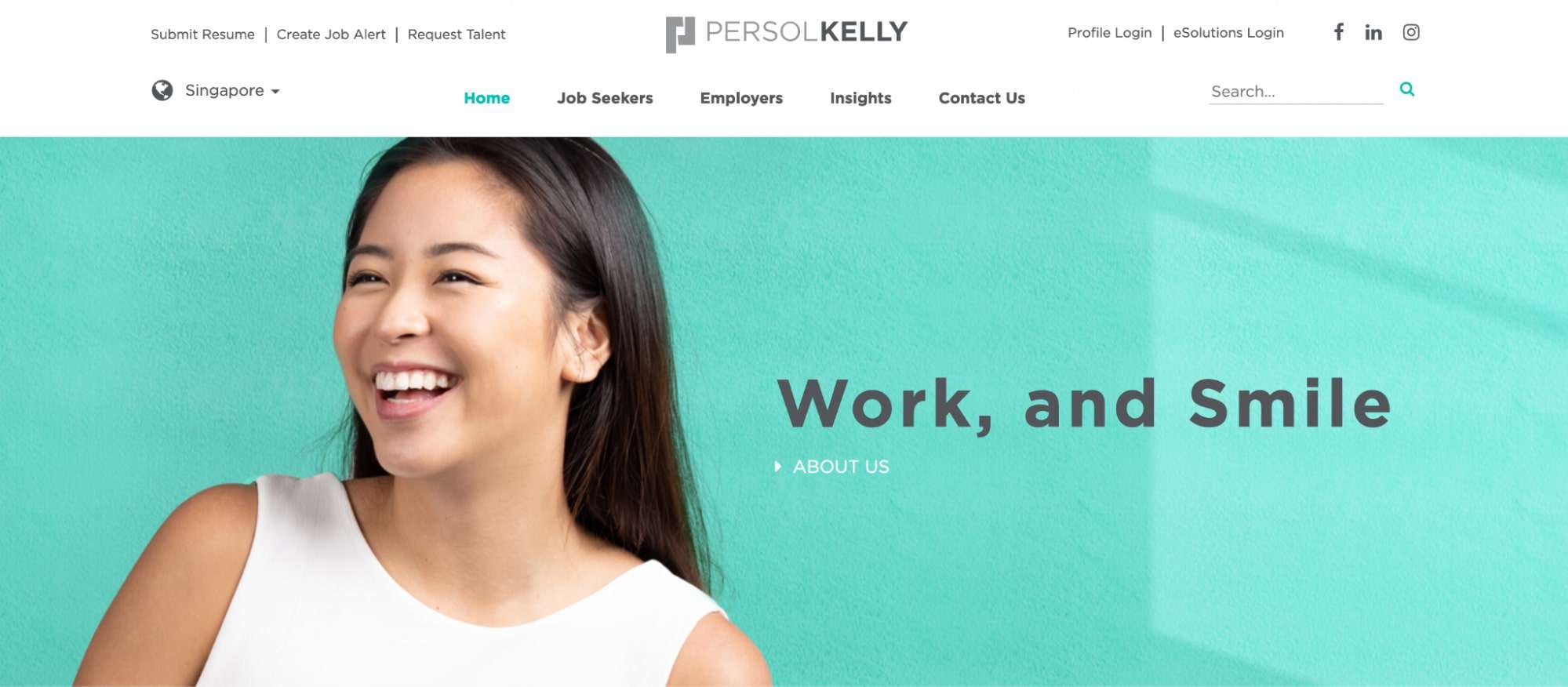 If you've been using recruitment agencies for years now, Persolkelly might be a familiar name to you. That's because Persolkelly is formerly known as Kelly Solutions—a global recruitment agency that's been around since 1946.
Beyond Singapore, they have several offices around the Asia Pacific region including South Korea, Taiwan, and Hong Kong, to name a few. This means that they can connect you to other companies in the region who are looking for your skillset.
If this is what you're looking for, we recommend sending your CV to them directly since their Singapore database only covers vacancies in the island.
That said, Persolkelly also makes a great choice for those who are searching for a job to kick start their career. Entry-level positions in a wide variety of industries are abundant in Persolkelly.
The only drawback here is that most entry-level vacancies are for permanent positions only. If you're a part-time or casual employee, you might be lucky enough to find a suitable position that matches your profile on rare occasions.
Opportunities abroad available
Regularly updates vacancies
Ideal for entry-level positions
Has offices across Asia Pacific
Highly limited temporary positions available
Database limited to vacancies in Singapore only
10.    Adecco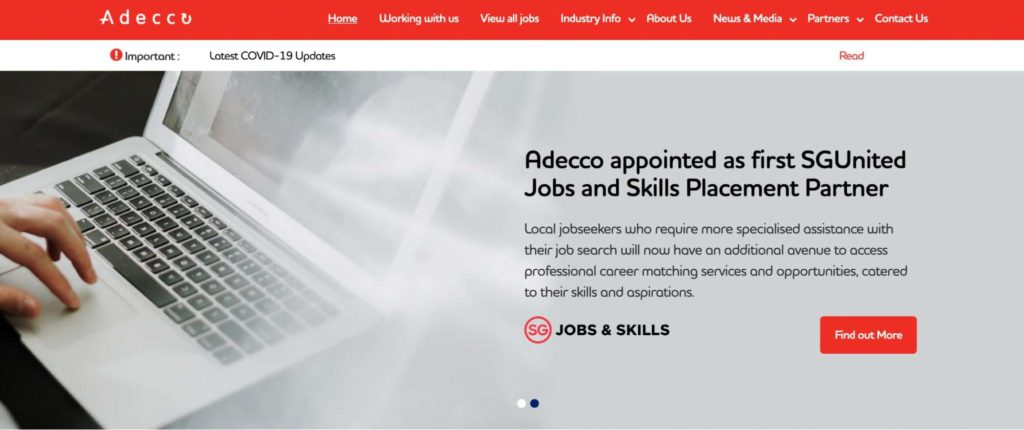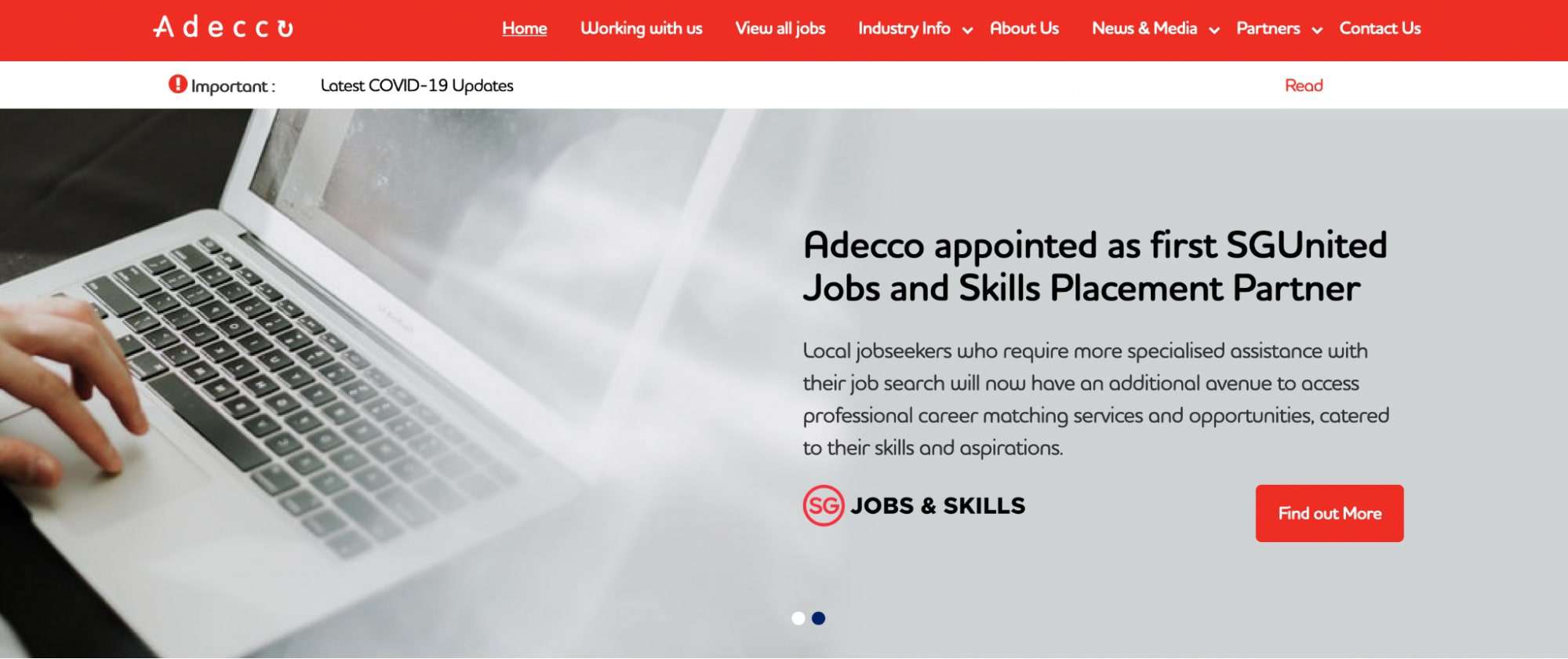 BEST FOR
Wide Range of Industries, Part-Time and Contract Work
WEBSITE
https://www.adecco.com.sg/
ADDRESS
1 Scotts Road, #18-08 Shaw Centre, Singapore 228208
CONTACT DETAILS
+65 6835 3400
Online Form Available Here
OPERATING HOURS
Mon to Fri: 9:00 am – 6:00 pm
The main reason why Adecco made it to our list can be summed up in a single word: variety. Covering an extensive range of industries, this agency truly has something for everyone regardless of skill level.
Whether you're an established manager or a forklift operator, you won't find a shortage of vacancies in Adecco.
That said, another thing worth mentioning is that the agency makes a good choice for those who are searching for part-time or contract work. Compared to others on our list, they have a relatively large database of listings specifically for those job types.
Once you've found your chosen job, you only need to fill up a few details including your CV, and you're good to go! Alternatively, you can also sign up and create a profile so you can receive job alerts according to your skill level and requirements.
And of course, you can also send Adecco your CV if you want to skip all the nitty gritty.
Important to note that their database is only limited to jobs based in Singapore, though. So if you're searching for vacancies abroad, you won't find what you're looking for here.
Covers different industries
Covers different levels
Ideal for contract/part-time workers
Regularly updates vacancies
No opportunities abroad
Limited temporary vacancies
Customer Reviews
Read on to see why clients and applicants raved about Adecco:
"I was attended by Reuben from Adecco. He is very professional and helpful. He gave me advice and great guidelines for the interview. I got called for an interview in less than a week and got the job on the same day. All in all I had a great experience with him. Thank you!" —Nurul Syazwani, Google Reviews
"I was attended by Yvonne Chai. She is very professional, helpful and even though I am only applying a temp job, she still is willing to spend time to help me find a suitable job. She is attentive and was concerned to make sure that I am good with everything, from applying, to interview and even after I have started working. I will definitely go back to her when I need a job anytime." —Fiona Lim, Google Reviews
"I was attended and served by Yvonne Chai, a consultant with the company. She is extremely pleasant, understanding and caring in the way she writes to me. One can feel the high level of sincerity. Thankfully, I managed to secure a part time job through her. However, I was a little disappointed with the ways that I would have to submit to receive my pay. Thought of giving up the job. I received a call from her whereby she explained it earnestly and slowly the circumstances surrounding the such situations and procedures. Finally, I understood and accepted the situation. I would like to congratulate the company for having such a high value asset with them. She is a gem as a consultant. She's able to foresee and set things right, which is extremely rare in today's work of technology where human contact is at its minimum. Please, pass my sincerest and heartiest appreciation to her for what she had done for me." —Tan Peng Nam, Google Reviews
FAQs about Recruitment Agencies in Singapore
---
That concludes our roundup of the best recruitment agencies in Singapore. Whichever of these you choose, you should find the assistance you need to locate the perfect job and location.
Likewise, you can also leave us a message if you think that there are other recruitment agencies in Singapore that are worth checking out.
By the way, if you're a job-seeker looking for ways to strengthen your resume before you approach a recruitment agency, we also have some resources you can try. For instance, take a look at our list of the academic institutions with the best MBAs in Singapore.