The 11 Best Clinics for Plastic Surgery in Singapore
Whatever brought you to a list of the best clinics for plastic surgery in Singapore, what matters is that you know why it's important to choose only the best plastic surgeons. It can make the difference between a perfectly-executed cosmetic enhancement and… well, a train wreck.
It's not just the possibility of an "unattractive" result that makes poorly-done plastic surgeries comparable to train wrecks, by the way. It's also the possibility of complications that can have a serious effect on the patient's health or — if they require further surgery to fix — budget.
That's why you should only entrust yourself to those who've proven themselves the best in their field, especially when they're wielding scalpels. Fortunately for you, we've listed the best ones below.
(Note: This list is in no particular order.)
Dr. Terrence Goh Plastic Surgery
SPECIALTY
Aesthetic and reconstructive microsurgery
WEBSITE
https://www.plasticsurgeonsingapore.com/
ADDRESS
38 Irrawaddy Road, #06-48 Mount Elizabeth Novena Specialist Centre, Singapore
CONTACT DETAILS
(65) 3129 2428
CLINIC HOURS
9 AM – 6:30 PM (Monday-Friday)
9 AM – 1 PM (Saturday)
Founded by three elite surgeons — Dr. Christopher Chui, Dr. Mohamed Zulfikar Rasheed, and Dr. Terence Goh — they apply their mastery and experience in plastic surgery to provide world-class aesthetic services. The clinic vows to guide patients in their journey to medical and aesthetic well-being.
Dr Terence Goh is a MOH-accredited plastic surgeon who specializes in aesthetic and reconstructive microsurgery. He is the current President of the Singapore Association of Plastic Surgeons, but he also serves as the Vice-Chairman of the Chapter of Plastic Surgeons Academy of Medicine, Singapore. His practice centres around the principles of providing his patients with procedures specially tailored to the individual, to deliver improved but naturally beautiful results that enhance and complement the individual's features.
Dr Goh is one of the few surgeons to combine the intricate skills of microsurgery with aesthetic surgery. He is an expert in surgery of the Asian face, particularly Asian eyelid surgery and rhinoplasty. His other specialties include mummy makeovers, breast augmentation, body contouring and liposuction. He is likewise skilled in reconstructive microsurgery, focusing on breast reconstruction, complex head and neck reconstruction, and lower limb salvage.
Services
Rhinoplasty
Reconstructive surgery
Body contouring
Facial contouring
Eye bag surgery
Dr. Samuel Plastic Surgery
Allure Plastic Surgery is a clinic that offers quite the diverse cosmetic treatments for all your aesthetic needs. From simple fillers to complex surgeries, they're sure to be able to provide.
Dr Samuel Ho is one of their plastic surgeons. He is passionate about helping people feel more confident with their looks, which is why he does his best to guide his patients through any procedure they are undertaking. You can rest assured that he will handle any treatment with care and skill.
No matter the treatment, Allure Plastic Surgery makes sure that they will fulfil their patient's needs. With their help, you can achieve the ideal version of yourself.
Services
Double Eyelid Surgery
Liposuction
Breast Implants
Eye Bug removal
Rhinoplasty
Dark Eye-Circle
Ptosis Surgery
Tummy Tuck
Otoplasty
Hong Plastic Surgery
Hong Plastic Surgery is one of the best cosmetic and plastic surgery clinics in Singapore. They have a wide variety of beauty procedures, such as rhinoplasty, body contouring, and more.
They continuously work towards delivering personalised care and ideal cosmetic outcomes to their patients. With their expert and knowledgeable plastic surgeons, you can achieve your ideal beauty and regain your confidence
Services
Fast recovery
Natural results
Certified and Experienced Plastic Surgeon
Evan Woo Breast and Plastic Surgery
| | |
| --- | --- |
| SPECIALTY | Multitude of operations like scar management and body contouring |
| WEBSITE | https://www.evanwooplasticsurgery.com/ |
| ADDRESS | 38 Irrawaddy Road, #07-21 Mount Elizabeth Novena Specialist Centre, Singapore |
| CONTACT DETAILS | + 65 67341213 |
| CLINIC HOURS | 9 AM – 6 PM (Monday to Friday) |
For clients dealing with breast conditions such lumps and cancer, this clinic is the best in managing such anomalies.
Evan Woo Breast and Plastic Surgery removes cancer and other breast oddities. Plus, they reconstruct various parts of the body as necessary.
Services
Breast conditions treatment
Breast reduction/lift
Liposuction
Laser skin treatment
Fat grafting
Dream Aesthetics and Plastic Surgery
WEBSITE
http://www.dreamplasticsurgery.com/
ADDRESS
290 Orchard Road, #17-03/04 Paragon, Singapore
CONTACT DETAILS
+65 6871 8888
CLINIC HOURS
9 AM – 6 PM (Monday-Friday)
9 AM – 12 PM (Saturday)
With a refined approach to aesthetic treatment, Dream Aesthetics and Plastic Surgery aims to unlock the beauty of every client. They offer bespoke plastic surgery too.
Services
Rhinoplasty
V-line surgery
Breast reconstruction
Epicanthoplasty
Acne control & scar removal
Dr. Marco Faria Correa Plastic Surgery Pte Ltd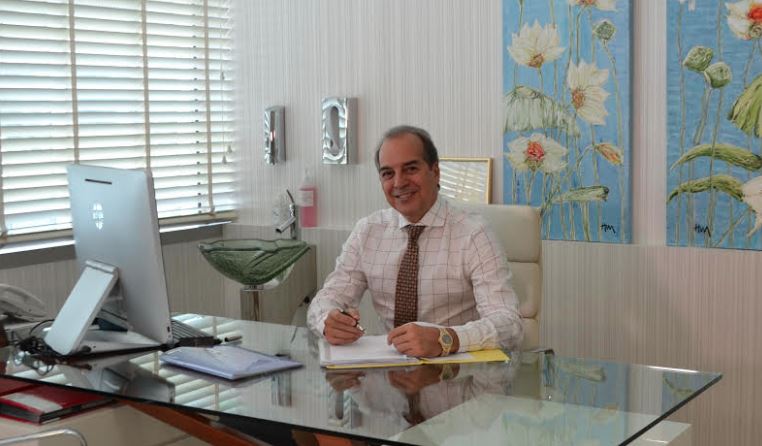 SPECIALTY
Breast reduction & lifting mastopexy, breast enhancement using implants and fat grafting, body liposuction, standing liposculpture, abdominoplasty, Brazilian butt lift
WEBSITE
https://www.drmarco.com/
ADDRESS
Mount Elizabeth Novena Specialist Centre. #10-26/27, 38 Irrawaddy Road, Singapore 329563
CONTACT DETAILS
+65 6464 8075 |

[email protected]

CLINIC HOURS
Monday to Fri, 10 am to 5pm
Dr. Marco is an internationally trained Plastic & Cosmetic Surgeon with over 30 years of experience. He performs not only Plastic Surgery, Non- Surgical Aesthetics treatments but also Reconstructive and Microsurgery.
His list of surgeries comes in a range of facial rejuvenation, breasts, body contouring procedures as well as extreme makeover cases that run likes a marathon. Besides these plastic & cosmetic cases, he also performs Mummy Makeover and Men's Plastic Surgery. His dedication, passion and meticulous standard for his work are well recognised by his fellow colleagues and his clients.
In 2013, Dr Marco became interested in Robotic Surgery and gradually advanced himself to become a certified Robotic Surgeon and in 2015, Dr Marco performed his first inaugural case of Repairing the Rectus Diastasis Plication with Robotic Surgery ( Robotic Abdominoplasty / Robotic Tummy Tuck ) in Singapore.
Services
Face, body, and breast surgeries
SW1
WEBSITE
https://www.sw1clinic.com/
ADDRESS

290 Orchard Road, #13-01/2/3/4/5/6 Paragon

6A Shenton Way #02-19/20, OUE Downtown Gallery Tower 2

CONTACT DETAILS

Tel:+65-6817 8888 |+65-6817 8882

Whatsapp: +65-8283 6968

Email: [email protected]

CLINIC HOURS

Paragon Branch: Mon-fri: 9am-8pm | Weekend: 9am-4pm | Closed On Ph




Oue Branch: Mon-Fri: 10am-8pm | Saturday: 10am-4pm | Closed on PH
At SW1, plastic surgery is more than just a cosmetic procedure. It aims to help every patient who walk through their doors to fulfil their potential. The doctors are highly skilled in their field and are fully committed to the wellbeing and surgical outcome of their patients.
SW1 believes that "the only limits that exist are the ones in your own mind." With a comprehensive range of services and FDA-approved treatments for aesthetics and plastic surgery, you can be assured that all your beauty needs will be met within this space.
Services
Facial Threads

Injectables

Lasers & Lights

Hair treatments

Body treatments

Medical-grade facials

Plastic Surgery
Woffles Wu Aesthetic Surgery & Laser Centre
SPECIALTY

Woffles Lift

STARTING PRICE

Contact to get a quote

WEBSITE

http://www.woffleswu.com/

LOCATION

Camden Medical Centre, 1 Orchard Boulevard, Suite #09-02, Singapore 249615

CONTACT DETAILS
+65 6733 9771 / +65 6733 2820 |

[email protected]
Dr. Woffles Wu has been a household name in Singapore for his expertise in plastic surgery. He developed the Woffles Lift, a technique that veers away from the use of traditional methods for facelift surgery. This technique uses a special thread that is injected into the skin and attaches to hard tissue in order to achieve the lift patients want to achieve and with little bruising.
Aside from the Woffles Lift, the Woffles Wu Aesthetic Surgery & Laser Centre also offers services such as aesthetic facial surgery, liposuction, breast augmentation/reduction, and many more.
Services
Double eyelids, Ptosis correction & Eyebags
Epicanthoplasty
Rhinoplasty and tip sculpting, obstructed breathing
Botox and Microbotox of Face and Neck
Facial Fillers and Autologous Fat Injections
The Woffles Lift
SMAS face lift
Breast Augmentation and Reduction
Abdominal wall repair, tummy tuck and liposuction
Male gynecomastia
Leslie Kuek Plastic Surgery
WEBSITE
https://www.lesliekuek.com.sg/
ADDRESS

Mount Elizabeth Novena Specialist Centre Suite #05-41, 38 Irrawaddy Road Singapore 329563

CONTACT DETAILS

Tel : +65 6472 2972

Fax : +65 6472 5323
Dr. Leslie Kuek has more than 20 years of experience in aesthetic and reconstructive procedures. He had numerous experiences in plastic surgery procedures such as rhinoplasty, chin and jaw implants, and blepharoplasty, as well as breast augmentation and body fat reduction.
The clinic caters to a wide scope of aesthetic and plastic surgery needs, from the face down to the body, both surgical and non-surgical.
Dr. Leslie Kuek is a pioneer in the development of Plastic Surgery in Singapore so you are guaranteed that you will be in safe and excellent hands when you choose to have your plastic surgery done in Leslie Kuek Plastic Surgery.
Services
Face, Body, Breast surgeries
Sweng Plastic Aesthetic and Reconstructive Surgery
WEBSITE
https://www.sweng.sg/
ADDRESS

Farrer Park Medical Center: 1 Farrer Park Station Road, #16-08 to 10, Connexion Singapore 217562

Gleneagles Medical Centre: 6A Napier Road #08-08 Singapore 258499

CONTACT DETAILS

+ 65 82182838 | +65 66006868

CLINIC HOURS

Mon-Fri: 9:00 AM to 6:00 PM




Sat: 9:00 AM to 1:30 PM




Sundays and P.H.: Closed
Having one of Singapore's top surgeons, Dr. Ng Siew Weng, as their consultant plastic surgeon, coupled with the latest state-of-the-art facilities, the Sweng Plastic Aesthetic and Reconstructive Surgery is dubbed one of the best plastic surgery clinics in Singapore. Dr. Ng believes that "there is no shortcut to perfection", thus, patients are guaranteed that they will receive only the best service from the group.
Sweng Plastic Aesthetic and Reconstructive Surgery offers a wide array of plastic aesthetic and reconstructive surgery services, and can be accessed through their two clinics in Singapore.
Services
Rhinoplasty

Double Eyelid Surgery

Eyebag Surgery

Droopy Eyelid Correction

Facelift

Breast Augmentation

Tummy Tuck

CoolSculpting
W Aesthetic Plastic Surgery
WEBSITE
http://waesthetics.com/
ADDRESS
06-28/29 Mount Elizabeth Novena Specialist Center 38 Irrawaddy road
Singapore 329563
CONTACT DETAILS
+65 65702528 / +65 65702335 | [email protected]
CLINIC HOURS
Inquire for Appointments
If you are looking for a trusted clinic that is also considered as one of the best, then W Aesthetic Plastic Surgery is here to serve you. Led by none other than Dr. Wong Chin Ho, he is a consultant Plastic Surgeon that is accredited by the Ministry of Health of Singapore. He also has sub-specialty fellowship training in Aesthetic Plastic Surgery.
With W Aesthetic Clinic, they prioritise their clients' safety and health above all things, so you can rest assured that you are in safe hands. Procedures recommended are safe and effective. Treatments administered are state of the art and evidence based.
Services
Non Surgical Procedures
Aesthetic Plastic Surgical Procedures
Reconstructive Plastic Surgery
W Skin and Laser
As you can see, there are some great choices for clinics if you need plastic surgery in Singapore. With the ones we've listed below, the cosmetic enhancements you want won't be far away anymore.
Of course, you don't always have to go straight into plastic surgery for cosmetic improvements. There are less invasive options, as you may find if you consult with a dermatologist, for instance.
If you do decide to try something that doesn't involve scalpels just yet, try our list of the best dermatologists in Singapore first. These skincare experts just might be able to give you the advice you need.