The 5 Best Paid Surveys in Singapore
If you're looking for ways to earn easy money online, then you've come to the right place! We're here to share our picks for the best paid surveys in Singapore for people who want to profit from being active on the Internet.
A quick caveat, though: before answering any paid surveys online, checking legitimacy would be the wisest option to ensure that you're not answering any scams. Luckily for you, we've done that on your behalf for the ones here!
We made sure these are really the best paid surveys in Singapore, so you won't have to worry about getting scammed! Check them out below to know how you can participate in their surveys.
1. Univox Community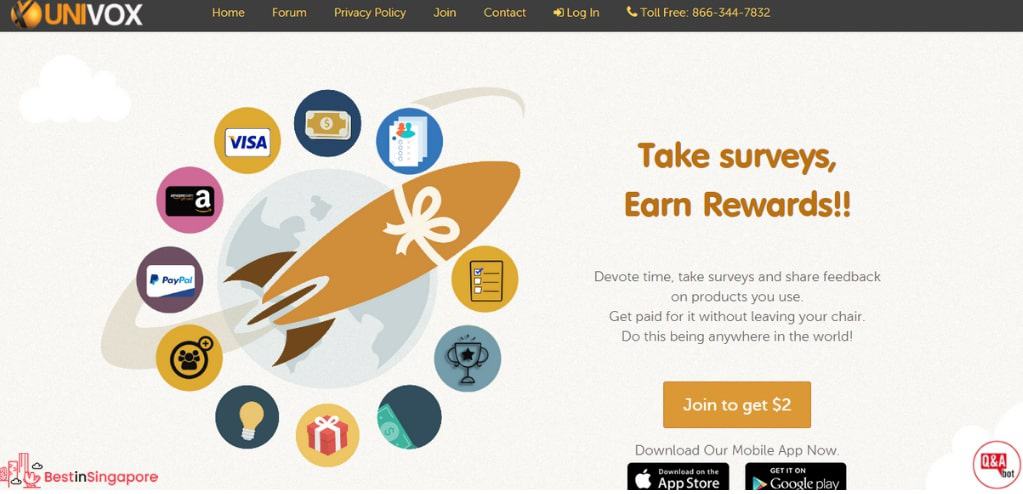 If you like sharing your thoughts online and participating in discussion online, then we strongly recommend joining the Univox Community. Members can earn money by joining contests, contributing in online forums, and inviting more friends to join the community.
Univox Community is known for its user-friendly interface, so anyone who has been using the Internet shouldn't have a hard time navigating it. All you have to do to earn money is be an active member and participate in everything as often as possible.
When it comes to payout, the threshold is $25 for new members. Once you've been in the forum for quite some time, your earnings will definitely increase. There's also a $2 joining bonus upon signing up.
Highlights
Easy to use
Online forums
Frequent rewards
2. OpinionWorld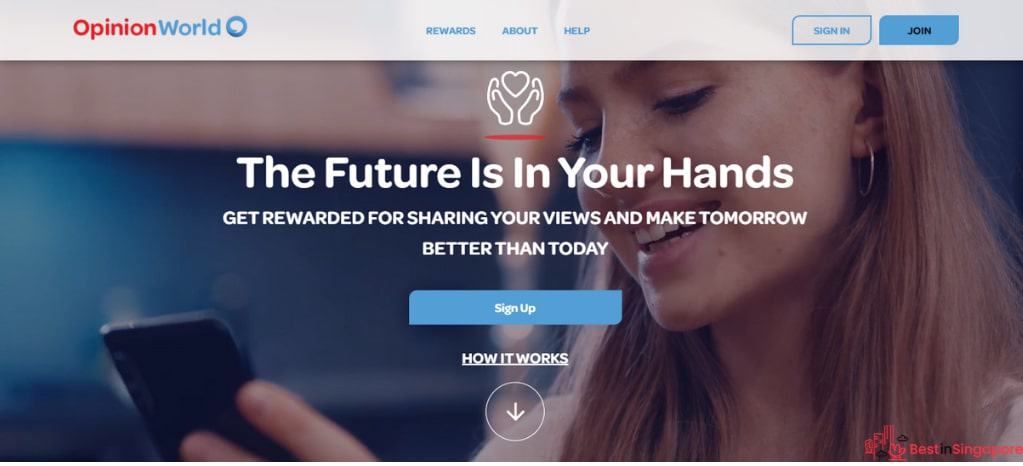 OpinionWorld is another online platform that rewards its members for sharing their thoughts online and discussing with other users. It's owned by the trusted survey company named Survey Sampling International, so there's no denying that it's legit.
One of the best features about OpinionWorld is how brief its surveys are. Members only need to spend at least 10 to 15 minutes on each survey, which is a lot faster compared to other paid surveys that take almost an hour to finish.
Aside from answering the best paid surveys in Singapore, members of OpinionWorld can earn money just by being active on its forums. The most active users receive badges, which then entitle them to more rewards.
OpinionWorld can be accessed using the mobile phone, allowing users to take surveys while commuting or taking a short break from work.
Highlights
Short surveys
Available in 36 countries
User-friendly interface
3. Green Panthera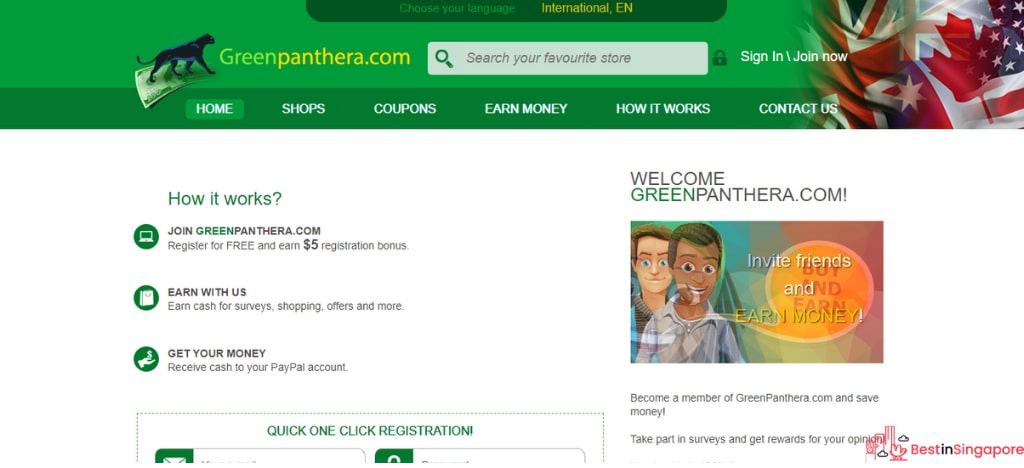 Upon joining Green Panthera, members will automatically receive a $5 joining bonus, one of the highest sign-up bonuses we've ever found here in Singapore. It offers multiple daily surveys to its members, but there's a catch: not all members are eligible to answer surveys, so you might need some patience waiting for the right survey.
Waiting aside, Green Panthera is quite generous when it comes to rewards for members. You can earn as much as $10 per survey and at least $150 when participating in focus groups — which are quite difficult to get into, though.
There are other ways to earn money with Green Panthera other than answering the best paid surveys in Singapore. Members can get rewards by downloading mobile applications or games to their phones and registering for other websites.
If you like shopping online, Green Panthera offers discounts to a few online shops where you can save a little money when purchasing something.
Highlights
High joining bonus
Multiple daily surveys
Online shopping discounts
4. Toluna Singapore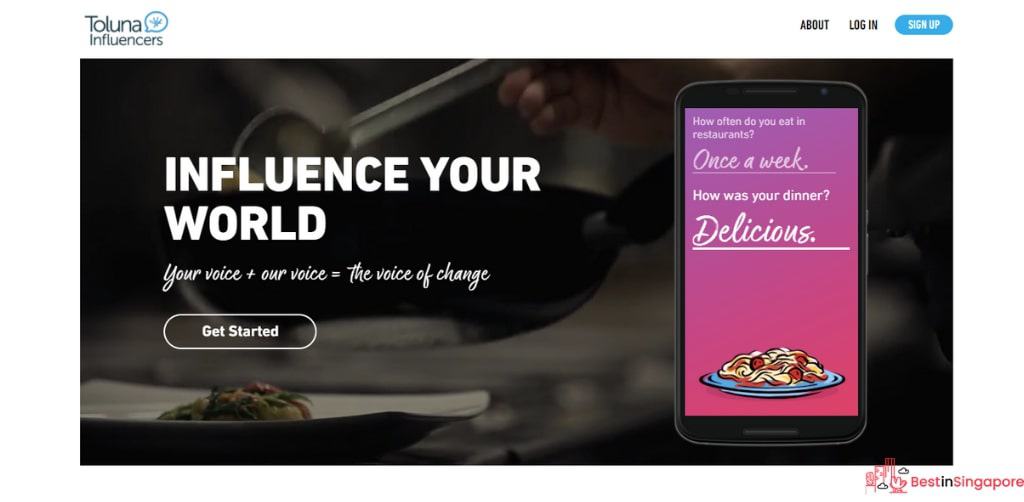 Toluna Singapore offers the best paid surveys in Singapore for its members when they can earn as much as $10 by answering brief surveys on their phones. Most of the time, its surveys will last between 15 and 20 minutes.
Members of Toluna Singapore can access the surveys by clicking the link sent to their inboxes. However, not every member can be qualified for all surveys, but most members have mentioned that not being qualified for a survey rarely happens.
Another thing we like about Toluna Singapore is the fact that it's open to Internet users in over 60+ countries, making it easier to discuss with more users on the online forums. Users can even take the surveys in their own language.
There's also another way to earn money other than answering surveys: creating online content. If other members interact with your posts, you will earn more.
Highlights
Quick surveys
Daily surveys
Rewards via vouchers
Accessible in over 60 countries
5. Timebucks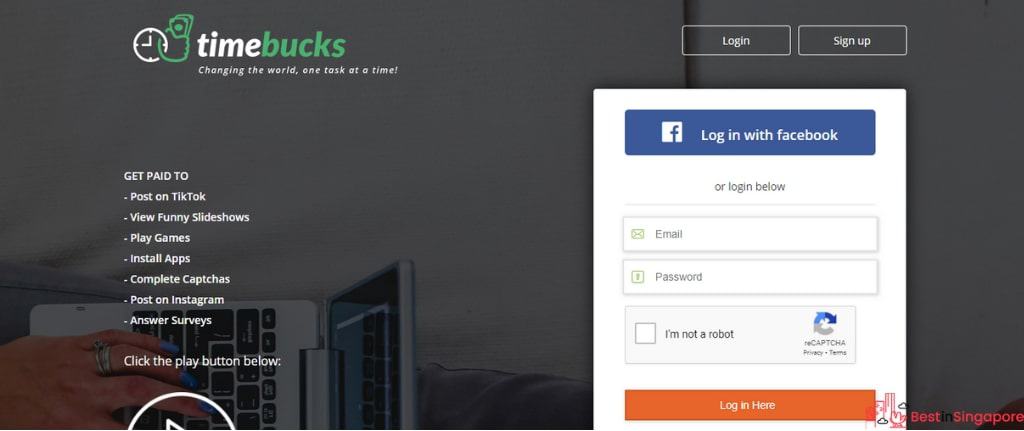 Timebucks is an online platform that offers different ways to earn money for its members. Aside from answering paid surveys, it's possible to gain rewards by posting on Tiktok, viewing slideshows, downloading applications, and even completing captchas.
If you want to earn as much money as possible, then all you have to do is be active and answer as many surveys as possible. Yes, there are multiple ways to earn on this online platform but nothing yields to the amount of money that comes with answering surveys.
Another reason it made the cut for our list of the best paid surveys in Singapore is the fact that it's accessible anywhere in the world. Even users in other countries will be able to earn money just by participating in surveys and forums.
Highlights
Frequent surveys
Multiple ways to earn money
And that's it for our list of the best paid surveys in Singapore. If you've used any of these platforms in the past, share with us your experience with them.
If you know of other paid surveys in Singapore, tell us their names and we'll check their legitimacy before including them in our list.
Just to be safe, you might want to protect yourself with the best VPNs in Singapore to make sure that all your private information is safe while you're using the Internet to answer surveys. Check out our picks for that too to know which ones are worth spending money on.