Our 10 Favourite LASIK Clinics in Singapore
If you're tired of wearing lenses all the time, then you may be considering refractive surgeries. And if you're looking for fast results with minimal recovery, then you'd need to go to the best LASIK clinics in Singapore.
Luckily for you, we've gone ahead and rounded up the best clinics for this procedure. We also have a detailed guide so you'd know what to expect on all parts of this vision correction process.
You can also find answers to frequently asked questions about this topic at the end of the page. But before anything else, let's talk about how much LASIK can cost you.
How Much Does LASIK Cost
| | |
| --- | --- |
| Expenses | Estimated costs |
| Evaluations | $5–$400 |
| LASIK | $3,000–$4,500 |
| ReLEX SMILE | $4,800–$6,000 |
| TransPRK | $3,600–$4,000 |
| Epi-LASIK | $3,600–$4,000 |
| Medications | $50-$150 |
| Post-operation consultations | $50-$100 per session |
You should know, LASIK is considered a non-essential procedure, so Medisave and your private insurance providers won't cover it.
However, if you're getting this procedure because your eyes have a 300-degree difference, then you may claim your health insurance benefits for a LASIK procedure.
The Best LASIK Clinics in SG
Now, let's take a look at the best LASIK clinics to help you improve your vision for good.
Dr Val Phua
SERVICES
LASIK surgery – laser vision correction, cataract surgery, children's eye treatments, eye exams and vision tests
WEBSITE
https://drvalphua.com/
ADDRESS
King Albert Park
KAP Residences Mall,
9 King Albert Park,
01-42/43/44 Singapore 598332
CONTACT DETAILS
+65 6432 8287
OPERATING HOURS
Monday-Friday: 8.30 am – 6.00 pm
Saturday: 8.30 am – 12.30 pm
Closed on Sundays & Public Holidays
Dr Val Phua can help you with everything from routine eye check-ups to more complicated surgical procedures.
He is an expert in cataract and refractive surgery. For refractive surgery, he uses LASIK surgery to cater to those with astigmatism, hyperopia, and myopia.
Additionally, Dr Phua is trained in implantable contact lens surgery. Thus, this LASIK clinic can also cater to those who want to avoid LASIK but still want better eyesight.
What sets him apart is the he also offers pediatric ophthalmology and neuro-ophthalmology services. He can even provide cornea and retina services to address any other eye conditions that are prohibiting clients from getting a LASIK.
Numerous refractive surgery options
Routine eye exams available
Wide range of eye services
Dr. Joy Chan – International Eye Cataract Retina Centre


| | |
| --- | --- |
| WEBSITE | https://eyecataractretina.com/dr-joy-chan/ |
| ADDRESS | 3 Mount Elizabeth #07-01, Mount Elizabeth Medical Centre, Singapore 228510 |
| CONTACT DETAILS | +65 6432 8250 |
| OPERATING HOURS | Monday – Friday: 8:30 AM – 5:00 PM Saturday: 8:30 AM – 12:30 PM |
Dr Joy Chan of the International Eye Cataract Retina Centre is an accomplished eye doctor who has served in numerous health institutions locally and internationally.
Dr Chan is also an award-winning doctor for her high-quality treatments. She uses both traditional and modern methods to treat glaucoma and cataracts.
Among her modern treatments are laser procedures such as laser iridotomy, YAG laser capsulotomy, and photocoagulation procedures. But while these treatments can improve vision after a cataract or glaucoma surgery, they're not exactly the same as LASIK.
However, patients who want to have other non-essential treatments can still rely on this clinic. This is because it also offers cosmetic surgeries such as ptosis repair.
Skilled cataract surgeon
Experienced with a broad range of cataract techniques
Awarded the Academic Medicine Development Award in 2013
Offers advanced laser and injection techniques
Available cosmetic surgeries
Focuses more on cataract surgeries
Lee Hung Ming Eye Centre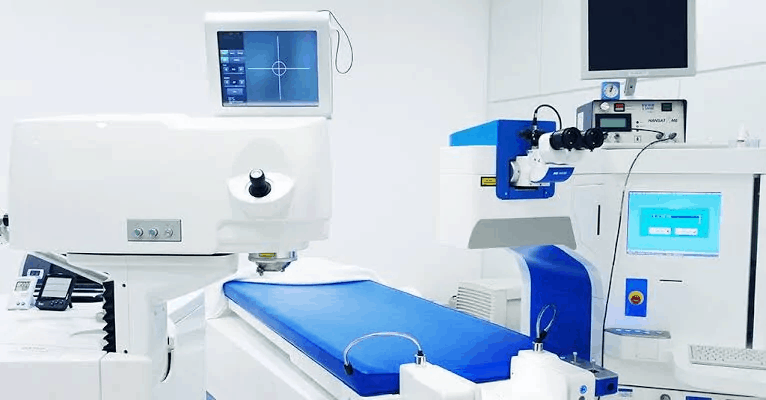 SERVICES
LASIK surgery – laser vision correction, cataract treatment, surgical implant for glaucoma treatment
WEBSITE
http://www.leehmeyecentre.com.sg/
ADDRESS
Parkway Eye Centre, Gleneagles Hospital, Level 3 Hospital Block, 6A Napier Road, Singapore
CONTACT DETAILS
+65 6470 3366 |

[email protected]

OPERATING HOURS
Monday – Friday: 8:30 AM – 1:00 PM, 2:00 PM – 5:30 PM
Saturday: 8:30 AM – 12:30 PM
Lee Hung Ming Eye Centre deserves a spot in the last of best LASIK clinics in Singapore for several reasons.
First, it's headed by Dr Lee Hung Ming, who served as head of LASIK surgery at the National Health University and Tan Tock Seng Hospital.
Next, it offers all types of LASIK treatments, such as epi-LASIK, LASIK Xtra, TransPRK, and ASA. Lee Hung Ming Eye Centre also does LASIK procedures to correct presbyopia.
Third, this eye clinic is the best for those who are looking for bladeless and personalized surgical treatments using iLASIK. With this advanced technique, the clinic can thus cater even to NASA Astronauts and Navy SEAL personnel.
Lastly, clients can pay for their LASIK surgery in interest-free monthly instalments. Because of these advantages, Lee Hung Ming Eye Centre has gained numerous referrals over time.
All clients need to do is attend a comprehensive assessment and schedule their surgery on a Wednesday or a Saturday. That said, you'll have to find another clinic if you have a tight schedule on these days.
Previous head doctor of LASIK surgery in two Singaporean hospitals
Offers LASIK for presbyopia
One of the earliest clinics with the specialised iLASIK in Singapore
Interest-free instalment payment option
Limited to Wednesday and Friday schedules
Clearvision Eye Clinic and LASIK Centre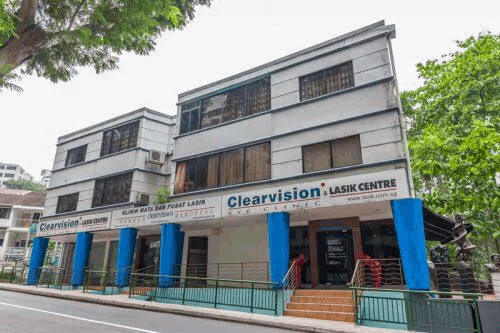 Clearvision Eye Clinic is a clinic specialised only in laser vision correction treatments.
The clinic started as LASIK clinic way back in 2003 but has since limited its services to less invasive treatments. Now, Clearvision guarantees flapless and bladeless treatments with TransPRK and ReLEX SMILE treatments.
Additionally, Clearvision offers Corneal-Cross linking services as an additional treatment for those with thin or damaged corneas. Clearvision's Epi-LASIK surgery also caters to those with thin corneas.
Aside from all these benefits, you should also learn about Clearvision's poor customer services. Some previous clients have complained about an impatient doctor and cold staff.
Flapless and bladeless treatments
Epi-LASIK treatments for thin corneas
Numerous refractive surgery options
Rushed follow-up appointments
Some complaints about poor overall customer experience
JL Eye Specialists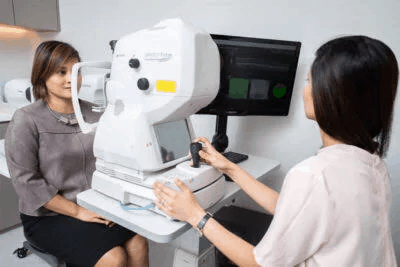 SERVICES
LASIK surgery – laser vision correction, myopia control, general ophthalmology
WEBSITE
https://jleyespecialists.com/
ADDRESS
6 Napier Road, Gleneagles Medical Centre, #07-10, Singapore
CONTACT DETAILS
+65 6258 8966
OPERATING HOURS
Monday – Friday: 9:00 AM – 5:00 PM
Saturday: 9:00 AM – 12:30 PM
JL Eye Specialists is another full-service eye clinic offering all types of treatments and diagnostics. This clinic is led by Dr Jimmy Lim, an acclaimed eye surgeon who has trained in Singapore, Switzerland, the US, and the UK.
His experience makes JL Eye Specialists one of the go-to clinics for cataracts, cornea treatment, and refractive surgery such as LASIK.
But what really makes JL Eye Specialists stand out from the best LASIK clinics in Singapore is that it has detailed suitability assessments. Dr Lim will then choose the best refractive surgery to guarantee both success and safety.
Besides, JL Eye Specialists also caters to international clients and even assists them in booking accommodations and even GST refunds.
With all these services, JL Eye Specialists can attract lots of clients. That said, it can become too crowded in its relatively small waiting area.
Detailed pre-assessments
Numerous refractive surgery options
Wide range of diagnostics and treatments
Additional assistance to foreign patients
Small waiting area
Often-packed schedule
Shinagawa Eye Centre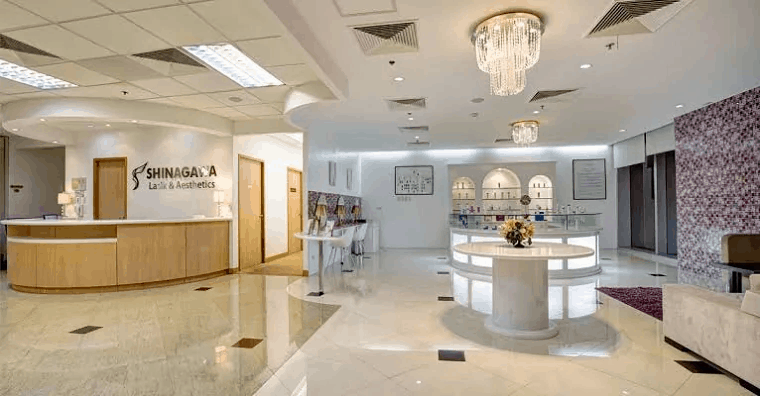 SERVICES
LASIK surgery – laser vision correction, diabetic retinopathy treatment, glaucoma treatment
WEBSITE
https://shinagawa.com.sg/
ADDRESS
501 Orchard Road, Wheelock Place #05-15, Singapore
CONTACT DETAILS
+65 6738 8222 |

[email protected]

OPERATING HOURS
Monday – Friday: 9:00 AM – 5:30 PM
Saturday: 9:00 AM – 5:00 PM
Shinagawa Eye Centre is yet another eye clinic offering a wide range of services. These range from eye screening tests to complicated and advanced surgeries like epi-LASIK and even cornea transplants.
Dr Lee Sao Bing, the medical director of this clinic, has served as the head of cornea services when he was still practising at the National University Hospital Eye Centre. His experience now makes Shinagawa Eye Centre one of the best LASIK clinics in Singapore.
It provides effective services by using the latest state-of-the-art equipment for diagnostics and treatments alike. This clinic also guarantees excellent patient care through its gentle medical staff.
Despite these guarantees from the clinic, some patients have still felt neglected due to the doctor's rushing nature. This can be an issue if you prefer a more patient doctor.
Offers epi-LASIK for patients with thin corneas
Cornea transplants
Special pre-LASIK suitability assessment
Dr. David Goh – NOVENA Bladeless Cataract Surgery & Eye Specialist Centre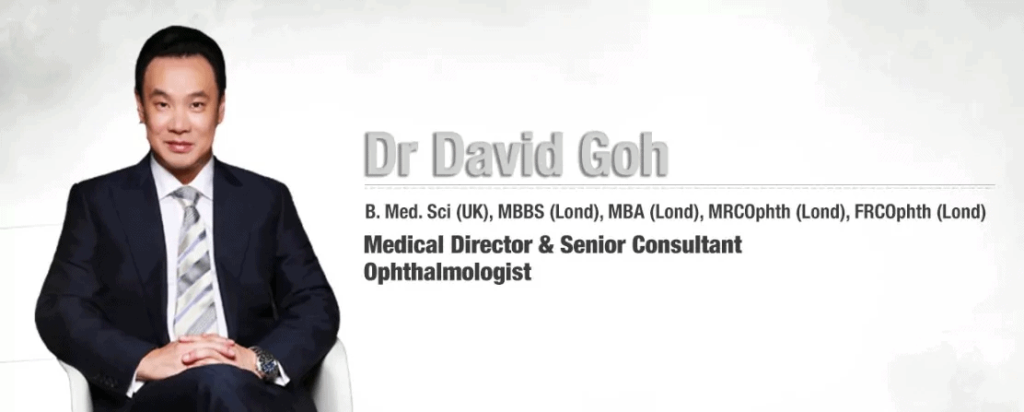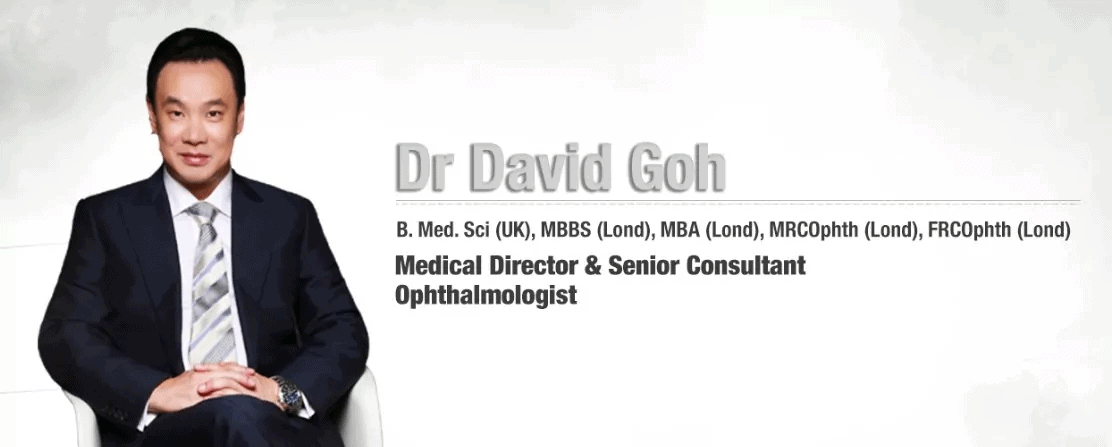 SERVICES
iLASIK, glaucoma treatment, cataract surgery
WEBSITE
https://www.drdavidgoh.com.sg/
ADDRESS
101 Irrawaddy Road, #19-01/02/03/07, Royal Square Medical Centre, @ Novena, Singapore 329565
CONTACT DETAILS
+65 6560 2220
OPERATING HOURS
Monday – Friday: 9:00 AM – 6:00 PM
Saturday: 9:00 AM – 1:00 PM
Novena Bladeless Cataract Surgery & Eye Specialist is well-known for its innovative medical practices.
Novena combines the efficiency of artificial intelligence and the attention to detail of its head ophthalmologist, Dr David Goh. This clinic has also become the only MOH-accredited clinic in Singapore offering computerised and bladeless cataract surgery.
Through its partnership with another clinic, Novena also offers refractive surgeries. That said, this clinic is focused more on non-LASIK surgeries.
This facility uses Pentacam, one of the most advanced and detailed screening tests for laser eye treatments. It also offers iLASIK and LASIK Xtra to maximise strength, safety, and precision during the process.
Additionally, its iLASIK treatment addresses issues on glares and starbursts. Novena also offers ICL treatment for those who are unsuitable for LASIK surgeries.
Use of artificial intelligence for improved efficiency
Offers numerous LASIK treatments
Affordable yet detailed pre-LASIK screening test at $5
Focused more on cataract strategies
Dr. Natasha Lim Eye Centre

SERVICES
LASIK, LASEK, Epi-LASIK, PRK, implantable contact lens, micro-incision cataract surgery, bladeless femtosecond laser cataract surgery, presbyopia "Lao Hua" correction, eyelid surgery, myopia treatment in children, glaucoma treatment, macular degeneration treatment, diabetic eye disease treatment
WEBSITE
https://www.drnatashalim.com/
ADDRESS
101 Irrawaddy Rd, #19-01/02/03/07, Royal Square Medical Centre, Royal Square, @ Novena, Singapore 329565
CONTACT DETAILS
+65 6570 2220
OPERATING HOURS
Monday – Friday: 9:00 AM – 6:00 PM
Saturday: 9:00 AM – 1:00 PM
Now if you're wondering which clinic is partnered with Novena Eye Specialist Centre, then this entry has the answer. Dr Natasha Lim Eye Centre shares the location and is focused on refractive surgeries.
There are a lot of things to like here. Before it does treatments, this clinic conducts a LASIK and ICT suitability assessment that costs as little as $5.
With its assortment of treatments, Dr Natasha Lim Eye Centre can cater to just about any case of astigmatism, myopia, and presbyopia. Its surgeries for the cornea include LASIK, epi-LASIK, LASIK Xtra PRK, and implantable lenses.
Dr Natasha Lim also uses the latest laser equipment and techniques and is skilled in iLASIK surgeries. So, patients can get cornea corrections that are tailor-fit for their individual needs.
With all these services, Dr Lim's eye clinic is sought after by numerous patients. That said, you should expect long waiting times in this clinic.
LASIK Xtra for additional cornea strength
iLASIK for personalised cornea shaping
Affordable comprehensive pre-LASIK suitability test
Steve Seah Eye Centre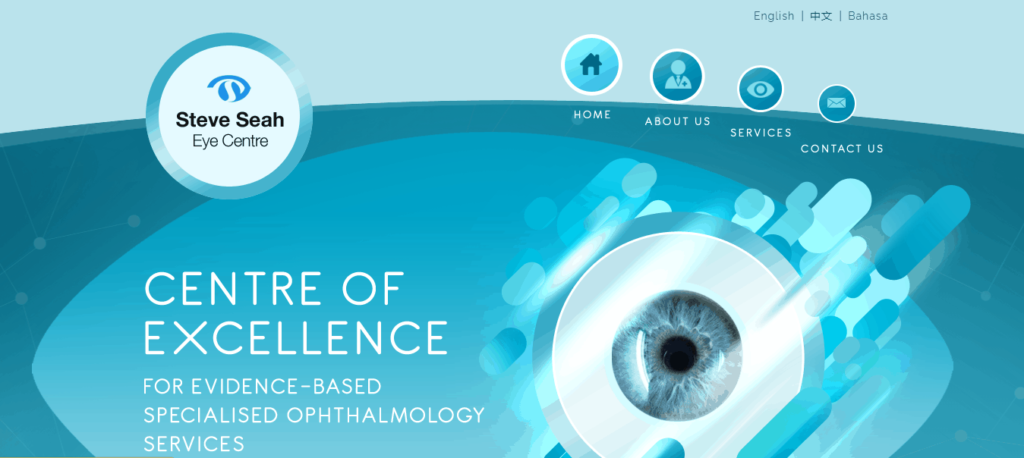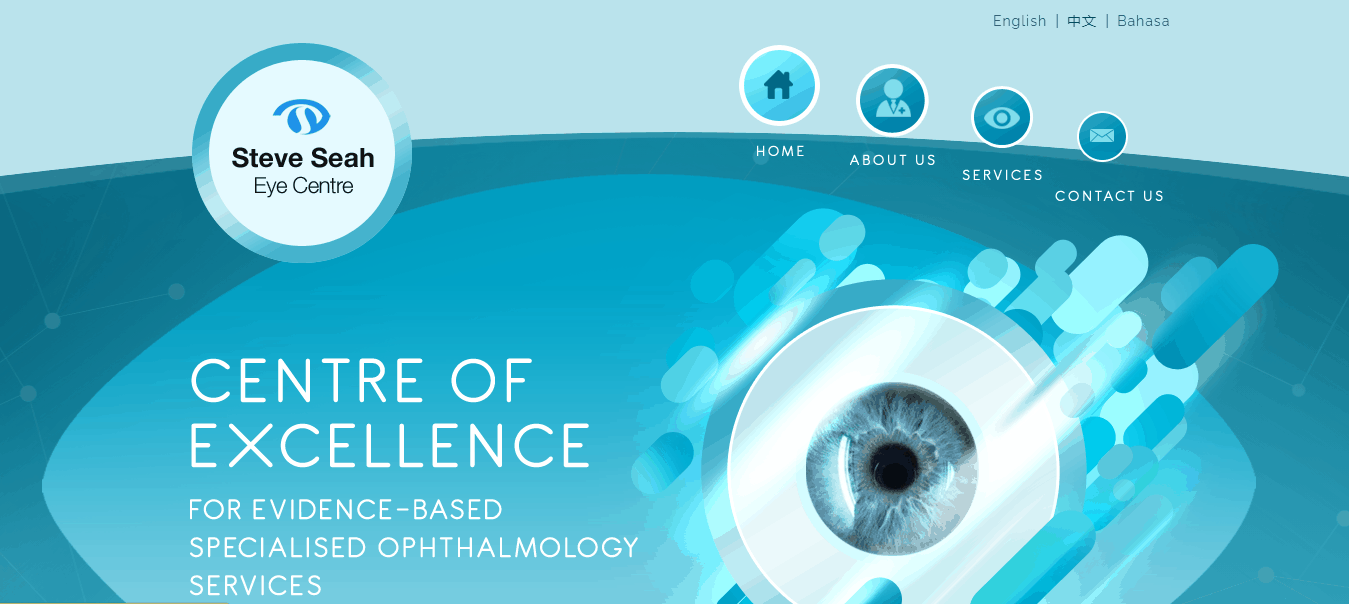 Steve Seah Eye Centre is well-known for its comprehensive eye exams, which include squint assessments and diabetic eye exams. Because of its detailed tests, clients thus receive the most appropriate treatments for their conditions.
When it comes to eye treatments, Steve Seah Eye Centre focuses more on cataract and glaucoma surgeries. However, it also offers the minimally invasive epi-LASIK procedure.
With this procedure, patients can thus get the benefits of traditional LASIK surgeries while still avoiding the risk of permanent dry eyes. This treatment also caters to people who can't get LASIK due to thin corneas or involvement in contact sports.
The best thing about this LASIK clinic is that it can accommodate native speakers of English, Bahasa, and Chinese.
Comprehensive eye assessments
Caters to those unsuitable for traditional LASIK
Proficient in 3 languages
Greater focus on glaucoma surgeries
LSC Eye Clinic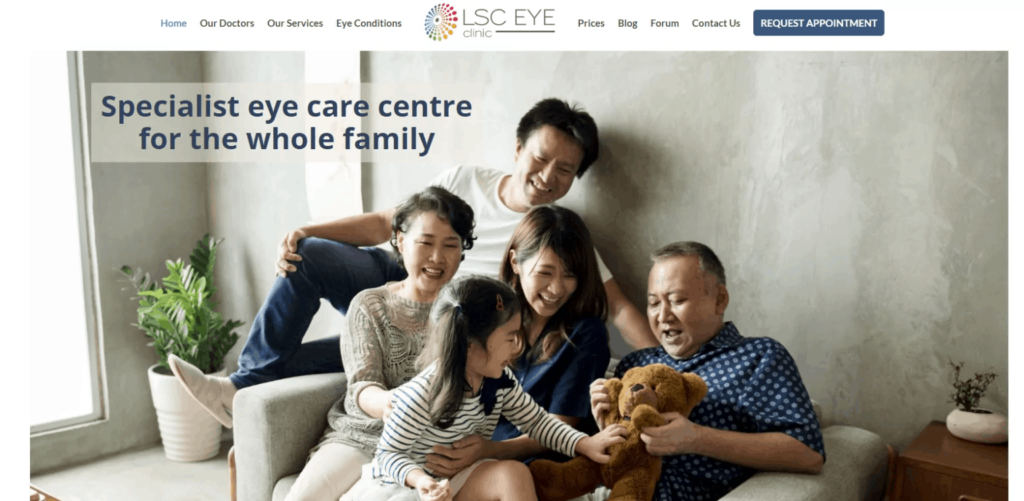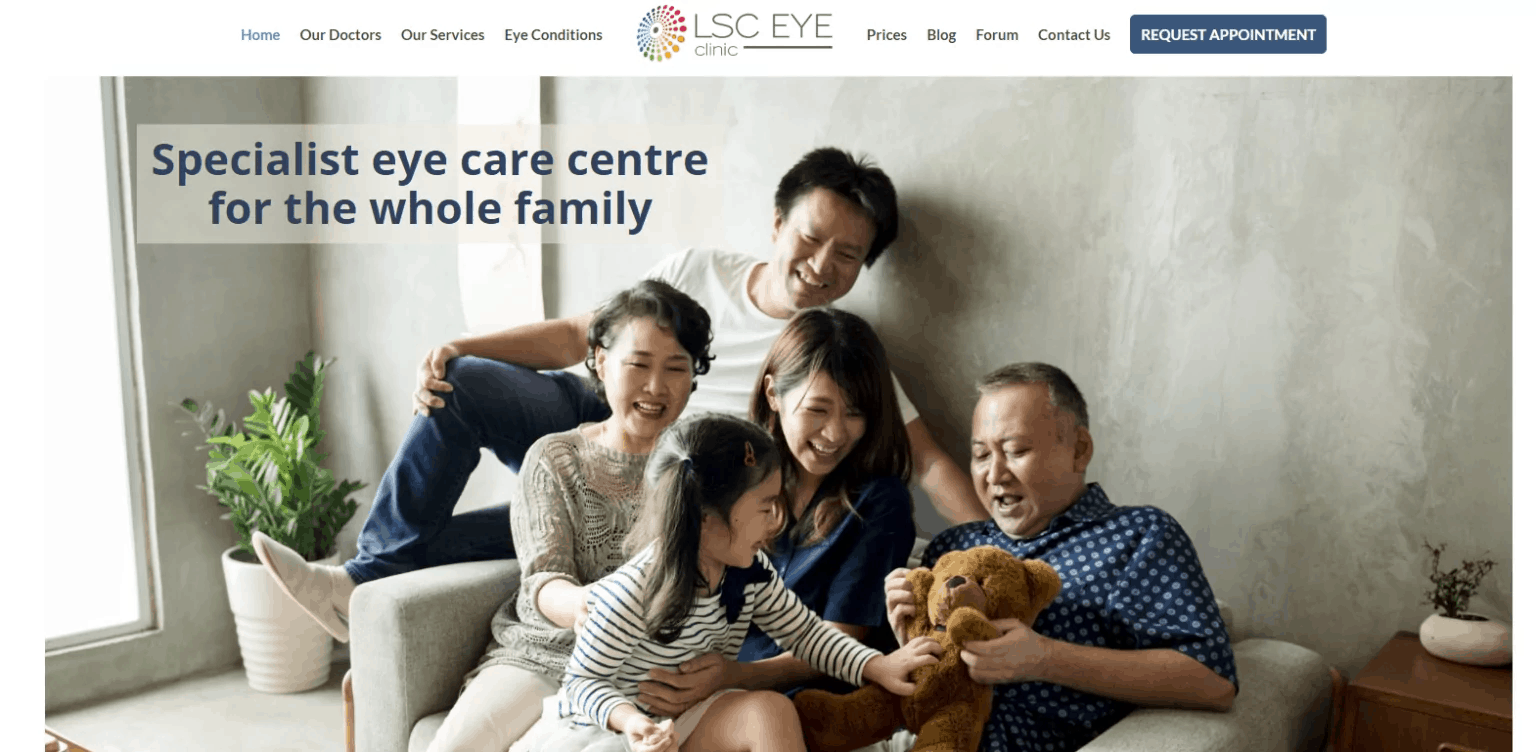 SERVICES
ReLEx® SMILE, LASIK, Epi-LASIK, LASEK, PRK, LASIK Xtra, Implantable Collamer Lenses (ICL), monovision LASIK for presbyopia, cataract surgery, eye screenings
WEBSITE
https://lsceye.sg/
ADDRESS
290 Orchard Road, #16-01/02 Paragon Medical, Lift Lobby F (Next to Paragon Medical Concierge) Singapore 238859
CONTACT DETAILS
+65 6836 1000 / +65 9843 1000 (WhatsApp for general enquiries and appointments only) |

[email protected]

OPERATING HOURS
Monday – Friday: 9:00 AM – 6:00 PM
Saturday: 9:00 AM – 4:00 PM
LSC Eye Clinic started as an exclusive LASIK clinic but it has now grown to offer more eye treatment services. It offers everything from eye screenings to LASIK and more complex cataract surgeries.
Despite having a wide range of treatment options, LSC Eye Clinic continues to provide high-quality results because it has three specialised eye surgeons.
Among these three doctors, Dr Marc Tay specialises in monovision LASIK as well as the less invasive ReLEX SMILE. He also treats infections and dry eyes to correct these issues before or after a LASIK.
LSC Eye Clinic's prices also include 3-post operation reviews to help its clients worry about one bill only. That said, medication is not included in its base prices.
Luckily, you can check out LSC Eye Clinic's price list on its website for more information.
Wide range of services
Offers monovision LASIK for presbyopia
Topography-guided LASIK for myopia
Transparent pricing
LASIK prices include post-review sessions
Your Guide to LASIK surgery
LASIK is a complicated procedure. So, here's your guide on what happens and what you should do before, during, and after LASIK.
Before
For LASIK, you'll have to stop wearing your contact lenses at least 3 days before the procedure. This preparation is the same for pre-LASIK assessments.
During the assessments, your doctor will decide which laser corrective surgery is best for you.
LASIK is just one of the many laser vision correction procedures. Other options include advanced surface ablation (ASA) treatments like TransPRK and Epi-LASIK and ReLEX SMILE.
Among these procedures, LASIK offers the fastest recovery and the widest application as it can treat presbyopia, myopia, and astigmatism. However, LASIK also has the largest risk of dry eye and other flap-related conditions.
If you want to avoid these complications, you can instead opt for ASA treatments but know that these treatments require a longer recovery period.
You can also check out if a clinic has more advanced LASIK treatments such as the epi-LASIK, which avoids any flap-related risks. If you have a thin cornea, you should also opt for clinics that have LASIK Xtra.
During
Your doctor will first use local anaesthesia to numb your eyes and place a suction ring to keep them still. Next, they'll use the first laser, the femtosecond laser, to create a flap in your cornea.
The flap is then moved so that the next laser, the excimer laser, can reshape the cornea, thus correcting your vision. Your doctor will then reposition the flap back.
This whole procedure will take about 15-30 minutes.
After
You can get back to work a few days after the procedure. However, you have to avoid rubbing your eyes for a month and stay out of contact sports for life.
You will also need 3-4 post-operative sessions with your doctor to ensure the effectiveness and safety of the treatment.
Frequently Asked Questions about LASIK Surgery
---
We hope our list of the best LASIK clinics in Singapore has given you something to look forward to. Just contact any of these and soon, you'll have better vision, even without glasses!
If you've found another LASIK clinic and think that they also deserve to be here, feel free to leave us your recommendations.
Take note that this is only one of our many medical service roundups. So, if you're looking for other ways to take care of your health or correct any inherent issues, you can check out our article on the best braces in Singapore!