Our 7 Favourite Clinics for Cataract Surgery in Singapore
An eye cataract can afflict you at any age and it could be developed due to existing illness, extreme exposure to radiation, or other causes. If you're currently in search of a professional consultant that you can truly rely on to fix it, you should look for the leading clinics that provide the best cataract surgery in Singapore.
Cataract surgery isn't one of the more serious operatins, of course. It only takes less than an hour — you won't be confined either.
After the procedure is done, you can go home, take some meds, and make sure to follow the precautions of the doctor. It's pretty similar to Lasik surgery.
Despite it being an outpatient surgery, you must still take your time in finding the right specialist to consult with. That's why we're here to help you with our list of top medical centres that offer the best cataract surgery in Singapore.
(Note: This list is in no particular order.)
Dr Val Phua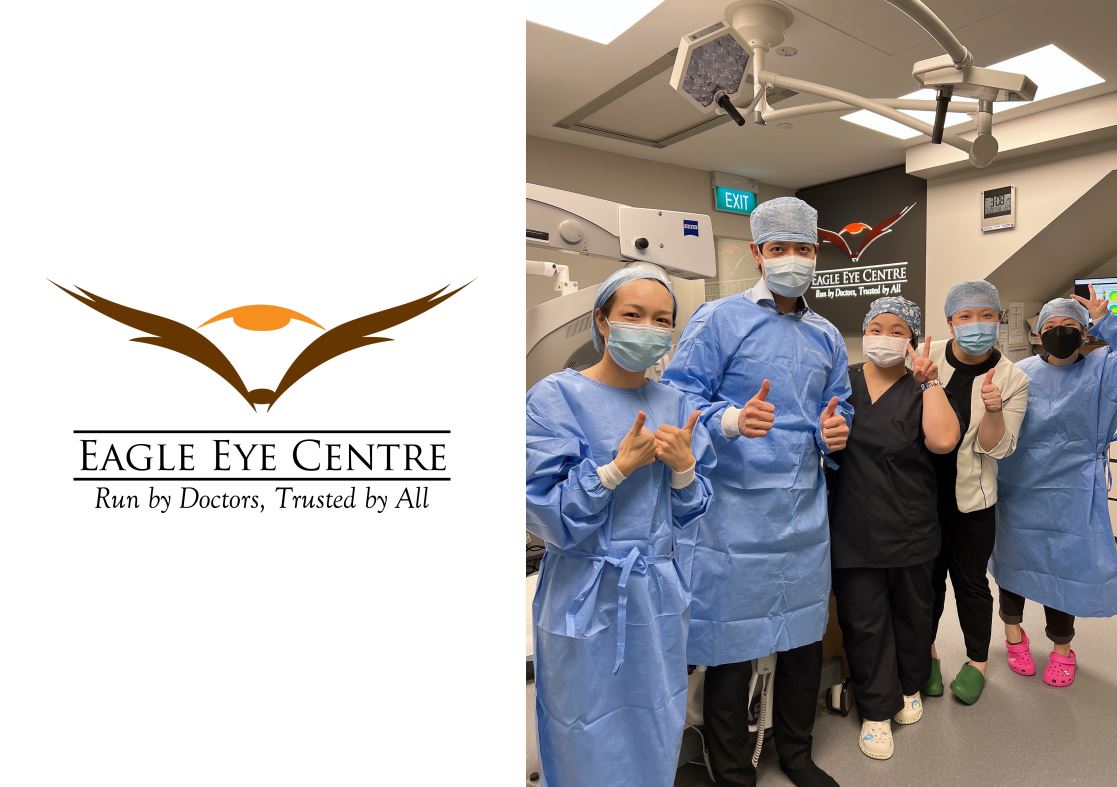 BEST FOR 
Ophthalmological care
WEBSITE
https://drvalphua.com/
ADDRESS

King Albert Park
KAP Residences Mall,
9 King Albert Park,
#01-42/43/44 Singapore 598332

CONTACT DETAILS
OPERATING HOURS
Monday-Friday: 8.30 am – 6.00 pm
Saturday: 8.30 am – 12.30 pm
Closed on Sundays & Public Holidays
When it comes to effective eye treatments, Dr Val Phua is one of the best specialists to consider. From assessment to treatment, he ensures only the best, personalised care for his clients.
He is an expert ophthalmologists that will deliver the medical attention you need skillfully and carefully– while always keeping you comfortable.
In fact, he is trained in and has special interest in presbyopia management and myopia control, cataract surgery, use of premium intraocular lenses, implantable collamer lens surgery, laser vision correction including TPRK, PRK, Femto-LASIK, customised LASIK and SMILE surgery.
Furthermore, his previous patients can all attest to his excellent bedside manners, which is why we are confident that he should be one of the ones you should consider first if you ever have any optical health concerns. 
Highlights
Cataracts
Glaucoma
Retina Concerns
Cornea & Anterior Segment Issues
Dr Joy Chan – International Eye Cataract Retina Centre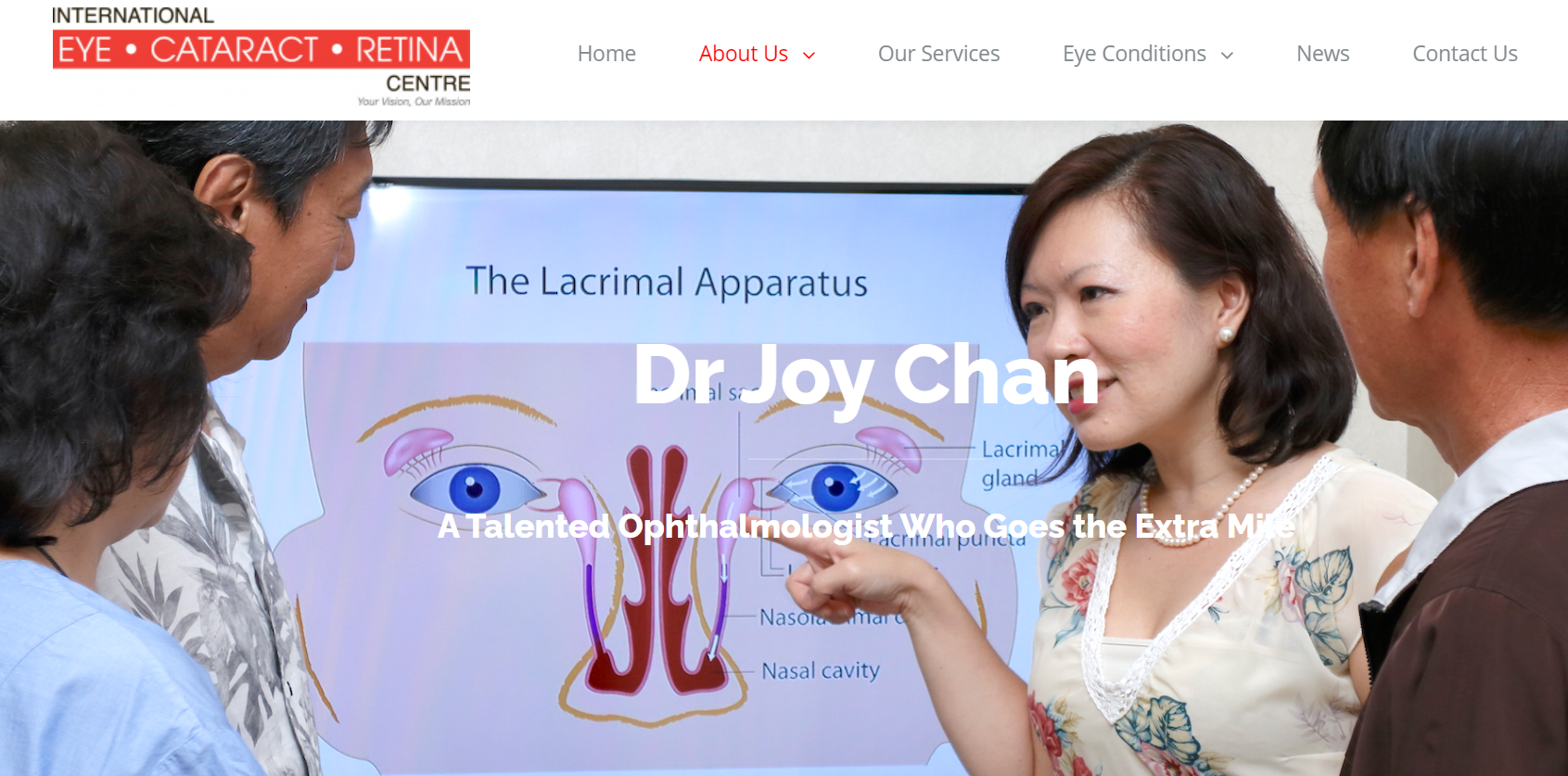 BEST FOR 
Personalised quality eye care services
WEBSITE
https://www.cataractsurgerysingapore.com/
ADDRESS
3 Mount Elizabeth #07-01,
Mount Elizabeth Medical Centre,
Singapore 228510
CONTACT DETAILS
+65 6432 8250
OPERATING HOURS
Monday-Friday: 8.30 am – 5.00 pm
Saturday: 8.30 am – 12.30 pm
Closed on Sundays & Public Holidays
The International Eye Cataract Retina Centre is a clinic located in Mount Elizabeth Medical Centre. As the name implies, specialists in the clinic help address various eye problems such as dry eye, cataract, pterygium, and diabetic retinopathy.
Dr Joy Chan, one of the clinic's Medical Directors and Senior Consultants, is an Ophthalmologist that has an extensive background in eye care. She was a consultant in various institutions before her position in the clinic.
Aside from taking on different responsibilities in her field, Dr Joy Chan has also published research that helps further eye care. She's one of the best professionals for the job, as she also performs surgery alongside her other specialities.
Along with her colleagues, Dr Chan is ready to go the extra mile to bring client's eyes back to a healthy state.
Highlights
Affiliated with The Ministry of Sight
Award-winning doctors
Performs cataract surgery
Jerry Tan Eye Surgery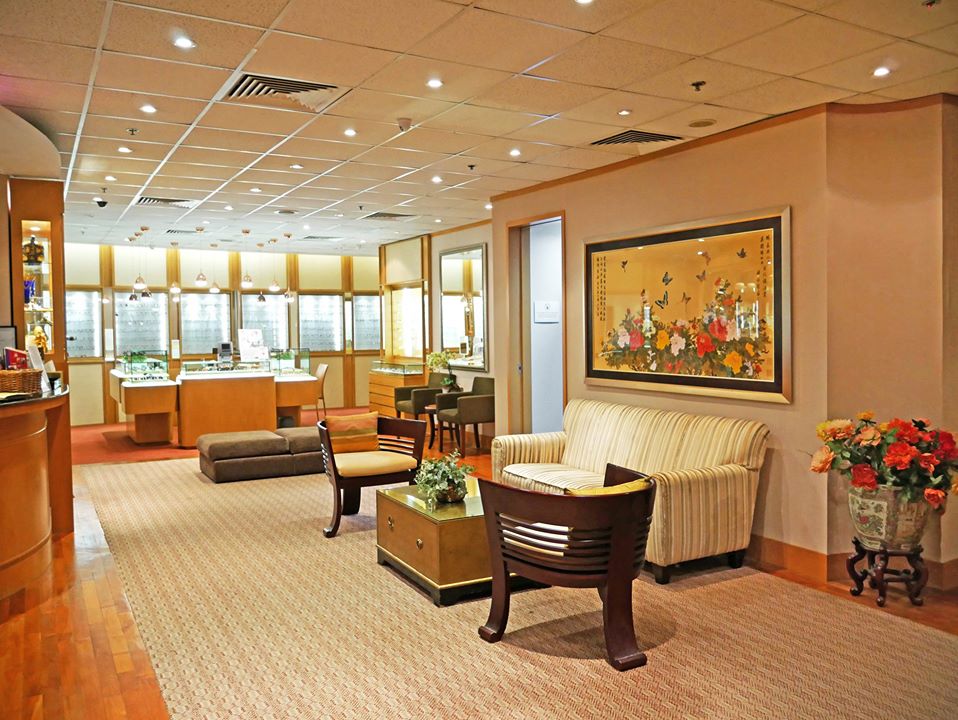 BEST FOR 
Variety of eye surgeries
WEBSITE
http://www.jerrytaneyesurgery.com/
ADDRESS
1 Scotts Road #21-03 Shaw Centre Singapore 228208
CONTACT DETAILS
+65 6738 8122
OPERATING HOURS
Mondays to Fridays: 9:00am to 5:30pm

 

Saturdays: 9:00am to 1:00pm
Jerry Tan Eye Surgery is one of the longest-running clinics in Singapore that has been providing extensive eye care services. This includes cataract surgery, corneal transplants, retinal laser, Lasik surgery, and many more.
They make sure that you'll have improved vision by doing initial procedures to identify your needs. The process requires you to stay in the hospital for 6 hours due to anaesthetic and after the surgery, you must rest for a few hours then go home.
They do post-recovery checkups and prescribe medications to prevent possible infections. With their experienced and skilled specialists as well as their advanced equipment, they indeed offer the best cataract surgery in Singapore.
Highlights
Wide range of eye surgeries
Advanced equipment
Steve Seah Eye Centre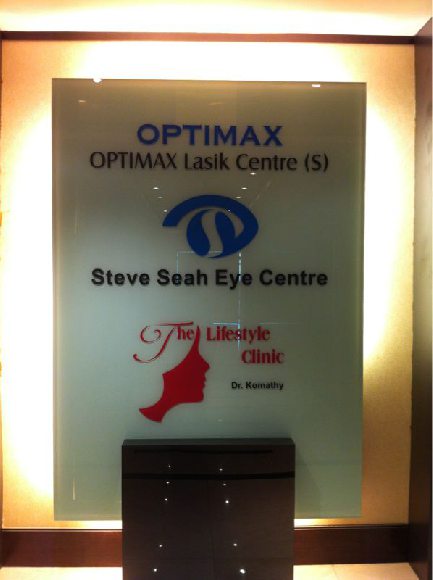 BEST FOR 
Complicated cataract conditions
WEBSITE
https://www.steveseaheyecentre.com/
ADDRESS
One Orchard Boulevard #16-01/02 Camden Medical Centre Singapore 248649
CONTACT DETAILS
6565 6888
OPERATING HOURS
Weekdays: 9am–5pm

 

Saturday: 9am–1pm
Steve Seah can treat the most complex cataract conditions including a small pupil, dislocated lenses, and more. If you have such a condition and you're currently searching for a medical centre that can give you proper treatment, then this clinic might provide the best cataract surgery in Singapore for you.
Aside from this, they also offer medical services for those who have glaucoma and diabetic eye disease. They also offer epi-Lasik and eyelid surgery.
Highlights
Diabetic eye exams and squint assessment
Contact lens-related conditions
Atlas Eye Specialist Centre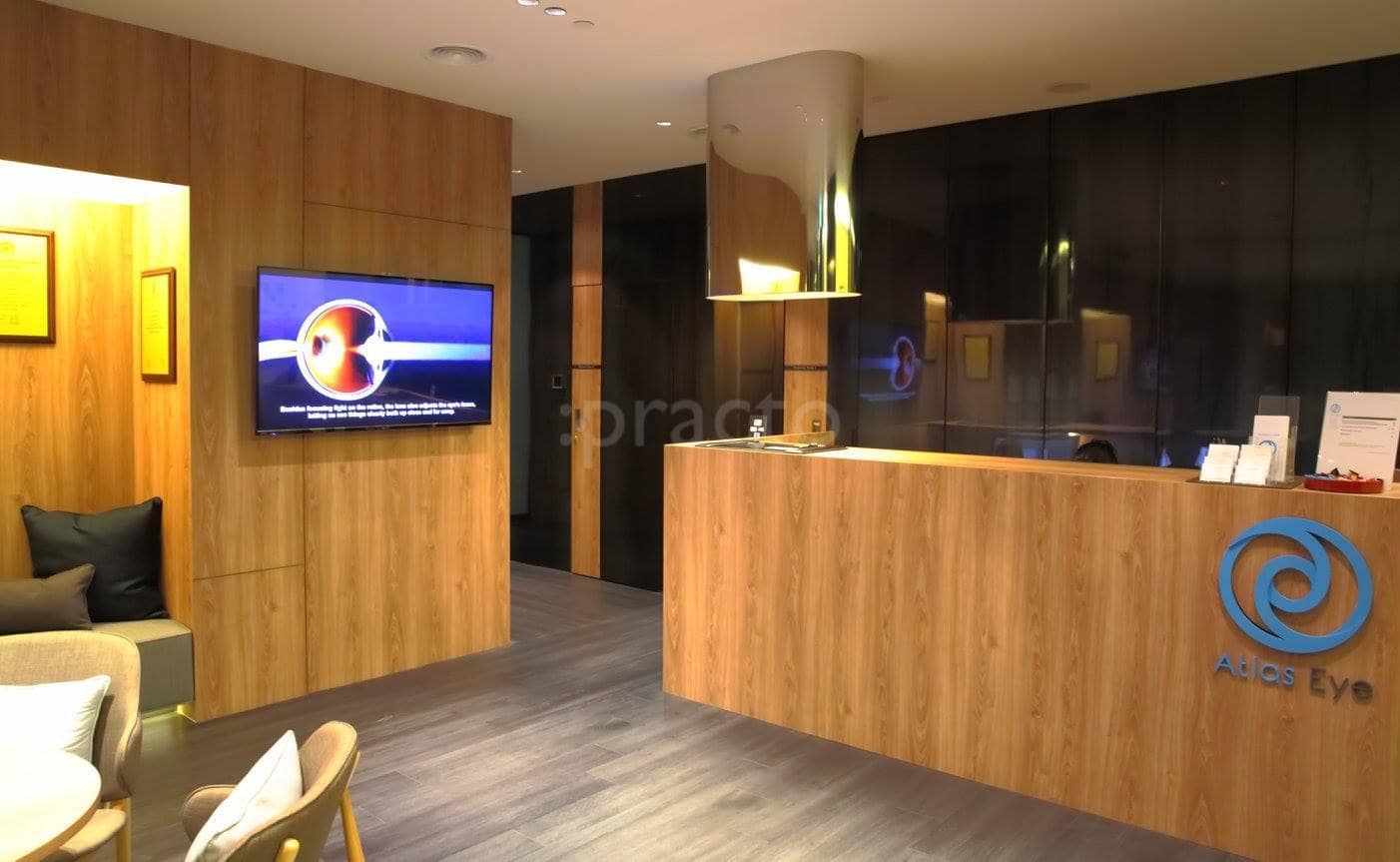 BEST FOR 
 Affordable fees
PRICING
Rates
WEBSITE
https://atlaseye.sg/
ADDRESS
Locations
CONTACT DETAILS
6737 9119
OPERATING HOURS
Monday to Friday: 8:30am to 5:30pm

 

Saturday: By appointment only
Atlas Eye Centre offers more affordable charges for cataract surgery, starting from $4,000. They provide surgical and medical solutions for a variety of cases including cataracts, myopia, eye infections, and other eye conditions related to diabetes, ageing, and congenital disorders.
They're also equipped with modern technology for absolute safety. This is one of the main reasons many consider them to have the best cataract surgery in Singapore.
Highlights
Children's eye treatment
Personalised services
EMME Visioncare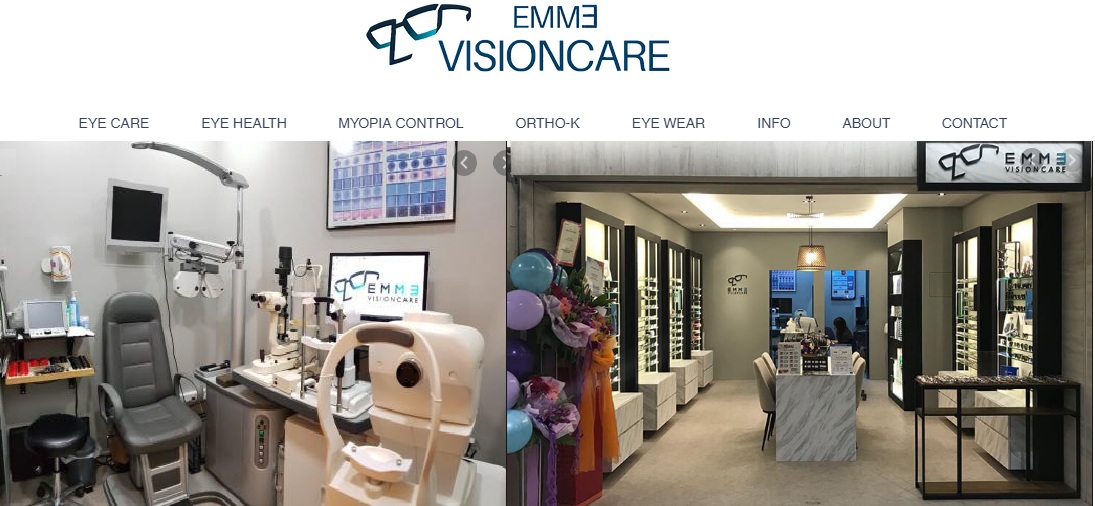 At Emme Visioncare, they believe that personalized eye care should be accessible to everyone, hence their offering of a wide range of eye care and treatment services. They provide comprehensive vision and eye health consultation for all ages and their in-house specialist has an interest in myopia control and orthokeratology.
Cataracts, glaucoma, macular degeneration and dry eye are some of the eye conditions that Emme Visioncare provides treatments to.
They also offer an extensive range of eyewear that come in various styles so you can freely choose which one is most appropriate for you and they even have an express service where you can instantly get your customized glasses in just 30 minutes. 
Highlights
Wide scope of eye care services

High quality glasses and lenses

Accurate eye examinations
Asia Retina
BEST FOR
Innovative Eye Care solutions
SERVICES
Retinal Degeneration, Eye Wellness, Myopia Prevention, Glaucoma, Cataract, Floaters
WEBSITE
https://asiaretina.com/
ADDRESS
#15-10 The Paragon, 290 Orchard Rd, Singapore 238859
CONTACT DETAILS
+65 6732 0007 | +65 9118 0007 | 

[email protected]

OPERATING HOURS
Monday – Friday: 9:00 am – 5:00 pmSaturday: 9:00 am – 12:00 pm
You can also go to Asia Retina if you're having difficulties or problems with your eye. This clinic specializes in eye treatments using modern and up-to-date technologies and has some of the best eye specialists in Singapore.
That being said, you are guaranteed that you will be given sufficient care and treatment. You can book your appointment from their site or call their phone number to ask them about your condition.
Service Highlights
Customised and individualised eye treatments
Attentive eye care and medical advice
Innovative and up-to-date eye care solutions
LSC Eye Clinic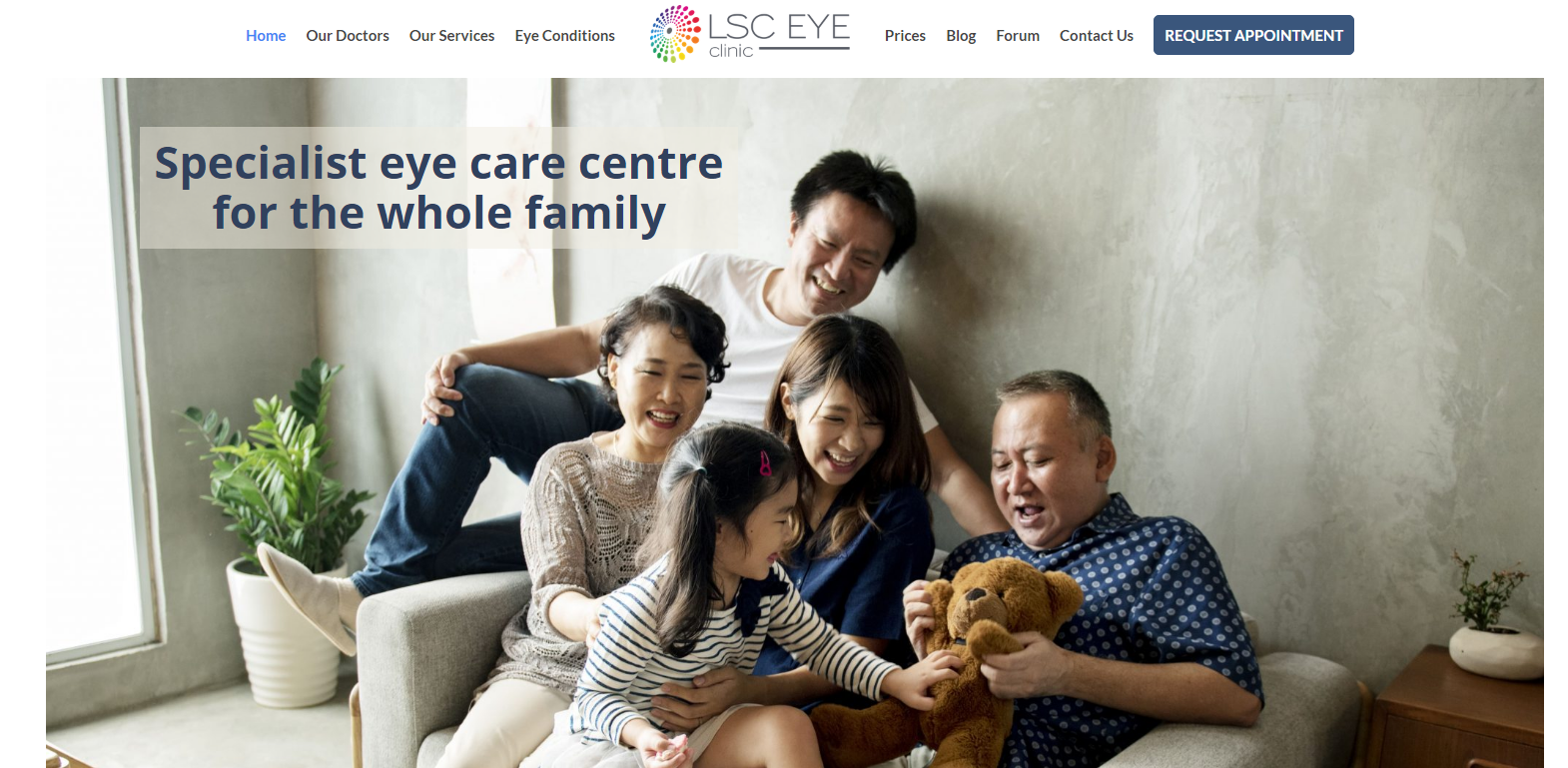 BEST FOR
Laser Procedures
WEBSITE
https://lsceye.sg/cataract-surgery/
ADDRESS
290 Orchard Road, #16-01/02
Paragon Medical, Lift Lobby F
(Next to Paragon Medical Concierge)
Singapore 238859
CONTACT DETAILS

Tel: +65 6836 1000

Whatsapp: +65 9843 1000
For general enquiries and appointment only

Email: [email protected]

OPERATING HOURS
Monday to Friday: 9am to 6pm
Saturday: 9am to 4pm
*Last Registration Time 2pm
Sunday & PH: Closed
Established more than a decade ago, LSC Eye Clinic believes that getting cataract surgery should be an easy feat. With the clinic's efficient system and highly competent team, LSC Eye Clinic has successfully offered such service to patients. 
Those in need of care can easily book an appointment for a consultation. Upon coming in, they'll be diagnosed with their choice of doctor, and enter surgery not long after. 
Aside from cataract surgery, LSC Eye Clinic also offers a wide array of laser procedures that can help patients achieve the vision they need to see the world more clearly. 
Service Highlights
Multiple consultants available
Quick and efficient system
Modern tools and procedure
Keep in mind that you must immediately visit a clinic to prevent possible severe conditions. It'd be a great help to go to one of our listed clinics that have the best cataract surgeons in Singapore, as they'll be able to assist you and tell you the proper actions that you should take.
If you already had experience from one of our picks, we'd love to hear it from you!
For more options, see these best eye clinics in Singapore! They also offer a wide variety of medical treatments for any eye-related conditions.