The 5 Best Interior Design Schools in Singapore
Dreaming of becoming a professional interior designer? Well, then you might want to start off by learning the basics from one of our picks for the best interior design schools in Singapore.
The academies that we chose offer curricula mainly designed for beginners and aspiring interior designers. They also provide advanced classes for those professionals who want to widen their knowledge.
See our list below to know where you can find the best interior design schools in Singapore as well as their offered courses and fees.
1. Lasalle College of the Arts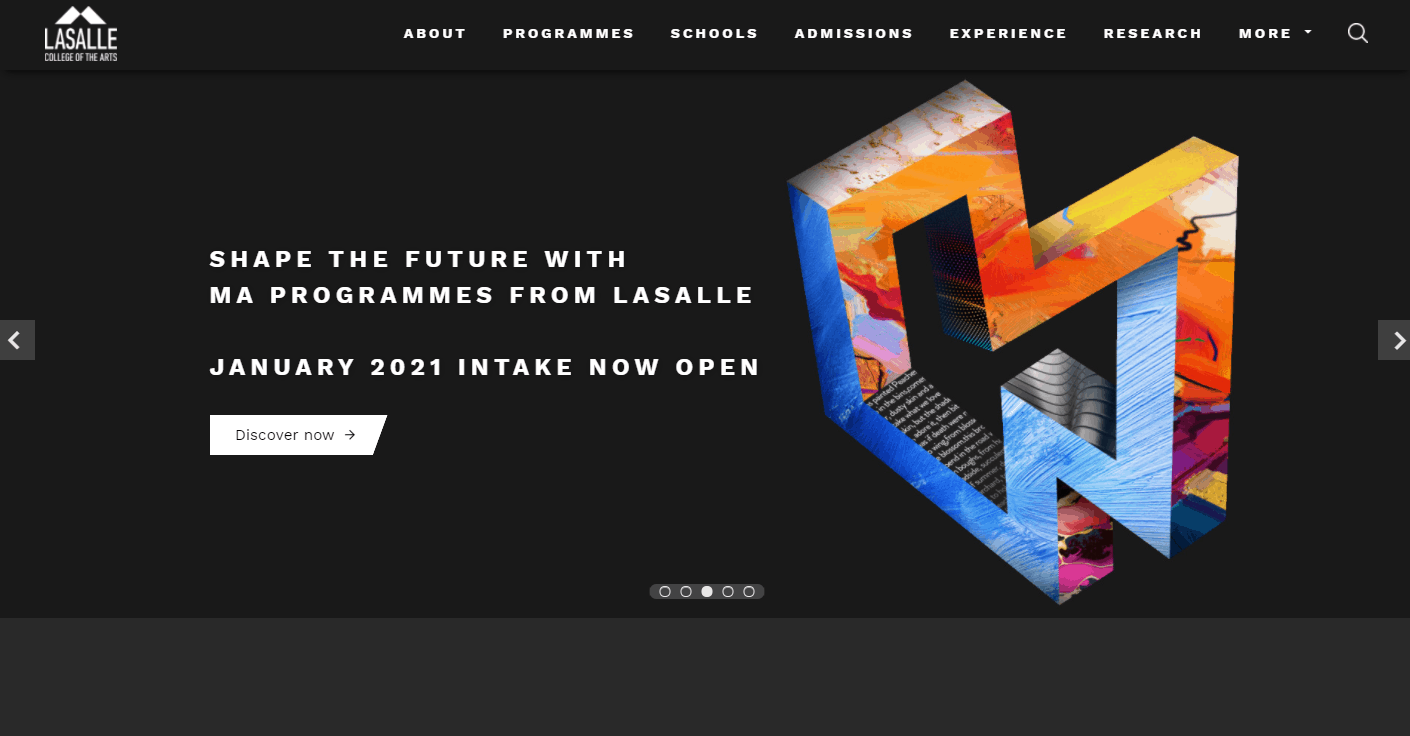 For globally engaged art and creativity courses, you'll certainly love the offered curriculum at Lasalle College of the Arts. The academy is known for promoting contemporary arts and this includes their interior design programmer course.
You can choose whether to obtain a Bachelor of Honours programme or a Diploma programme. For BA (Hons) interior design courses, you'll be able to learn how to think beyond the norms and explore a lot of trendy styles.
The courses are focused on enhancing the creativity and conceptual thinking of every student. As you take on this degree, you'll be exposed to a professional environment and also partica[te in design competitions, live projects, and exhibitions.
At this academy, you can also have a chance to join a semester through an overseas student exchange programme and understand a different perspective in art.
Meanwhile, the course details for the Diploma programme emphasise the technical side of interior design. This involves creating, designing, and planning processes.
Both programmes are on full-time mode with a duration of 3 years. Moreover, they can help you discover your full potential when it comes to furniture design, creation of exhibitions, or stage design.
Highlights
Exclusive seminars and discussion groups
Workshops
Interactive lectures
Actual and virtual tutorials
Internship opportunities
Customer Reviews
Being an award-winning academy, Lasalle College of the Arts has earned the attention of many aspiring interior designers. Most students said that it helped them to get a better understanding of the concept of interior design.
That's why the institution has become one of the best interior design schools in Singapore. A student left this feedback:
"A good tertiary institution for fine arts design and film making degrees and diploma. Beautiful bldg n good Lecturers for my Daughter who graduated this year in film making honour degree with good results. Thank to the lecturers' commitments and dedication. Attended their this year 2019 open house showcase and was impressed by the students' artworks and short film features.Let support local talents! Well done Proud of them. This is a good educational institution where foreign students come for the various courses."
2. Singapore Polytechnic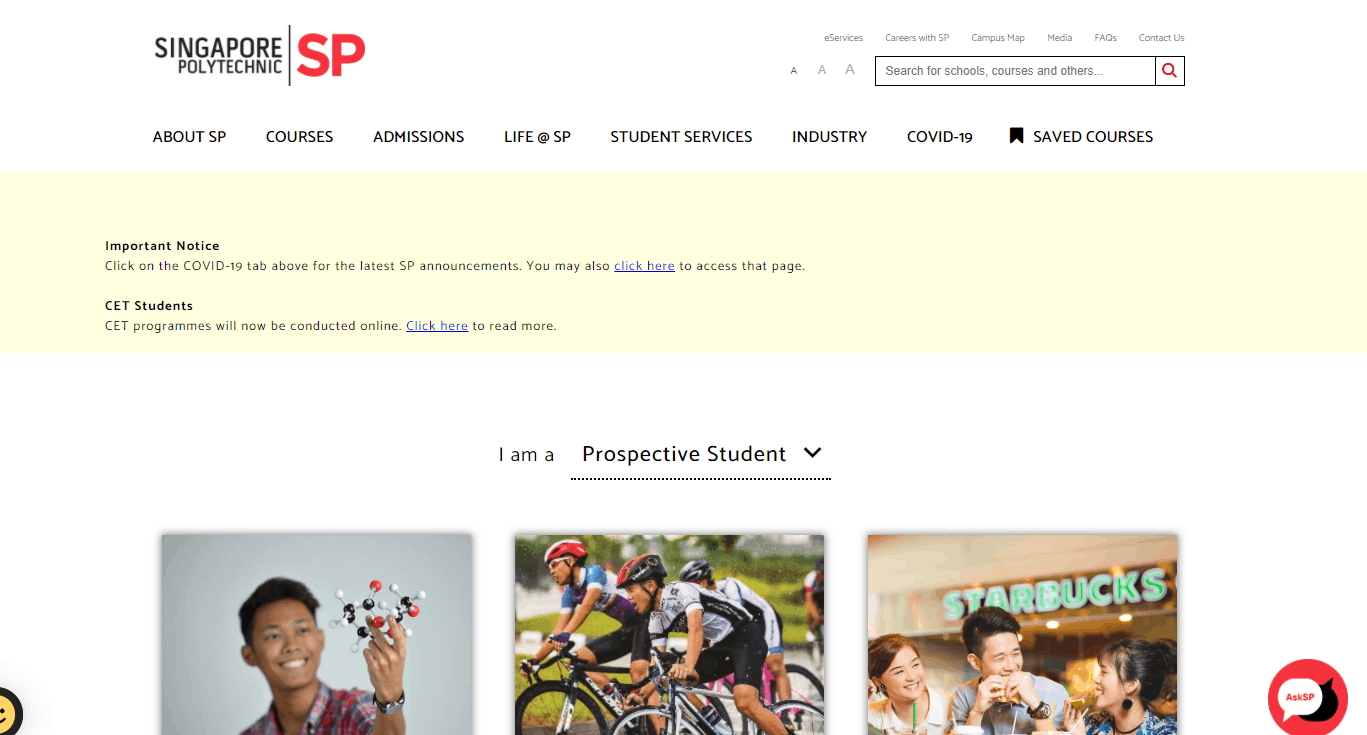 | | |
| --- | --- |
| BEST FOR | Traditional and contemporary design methods |
| PRICING | Fees |
| WEBSITE | https://www.sp.edu.sg/ |
| ADDRESS | Singapore Polytechnic 500 Dover Road Singapore 139651 |
| CONTACT DETAILS | 67751133 |
Singapore Polytechnic offers a wide variety of full-time courses… including a Diploma in interior design. The instructors at this academy introduce both technical and creative areas of interior design.
They use physical and digital enrollment. At their studio, you'll be trained to learn various design methods to create diverse and meaningful structures.
So if you enjoy learning conventional and modern styles, then they might be the best interior design school in Singapore for you! They'll also guide you selecting the right material and finishes for all kinds of spaces.
For those who are already professionals in the interior design industry, they also offer a part-time evening course that can help upgrade qualifications and dance skills.
Highlights
Industry-standard learnings
Different design techniques and methods
Overseas and local study trips
Workshops
Experience with industry leaders
Hands-on studio approach
Communication skills in preparation for a professional career
3. Singapore Institute Technology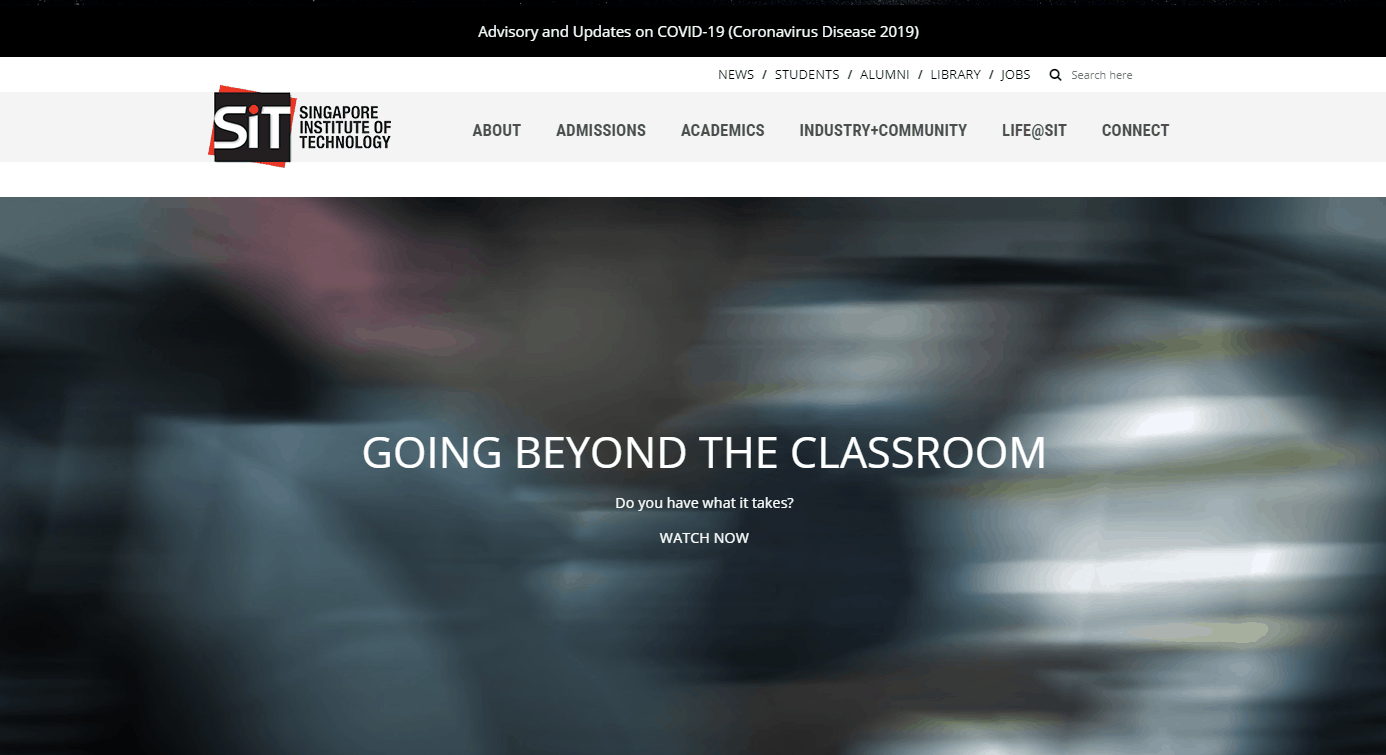 The Singapore Institute of Technology provides specialised programmes that'll equip students with industry-relevant skills and also give them an opportunity to work with the leading professionals in their chosen industry.
That's why their interior design course also involves the business part of the profession — a great choice for those who are aiming to start an enterprise in interior design.
Their curriculum also allows students to learn about the responsibilities and duties of setting up an independent practice and taking lead roles in art studios.
Highlights
Worldwide standard
Full-time creative and business design diploma
Visual, conceptual and technical learning
Student exchange programme
International internship programme
4. Inspiration Design International School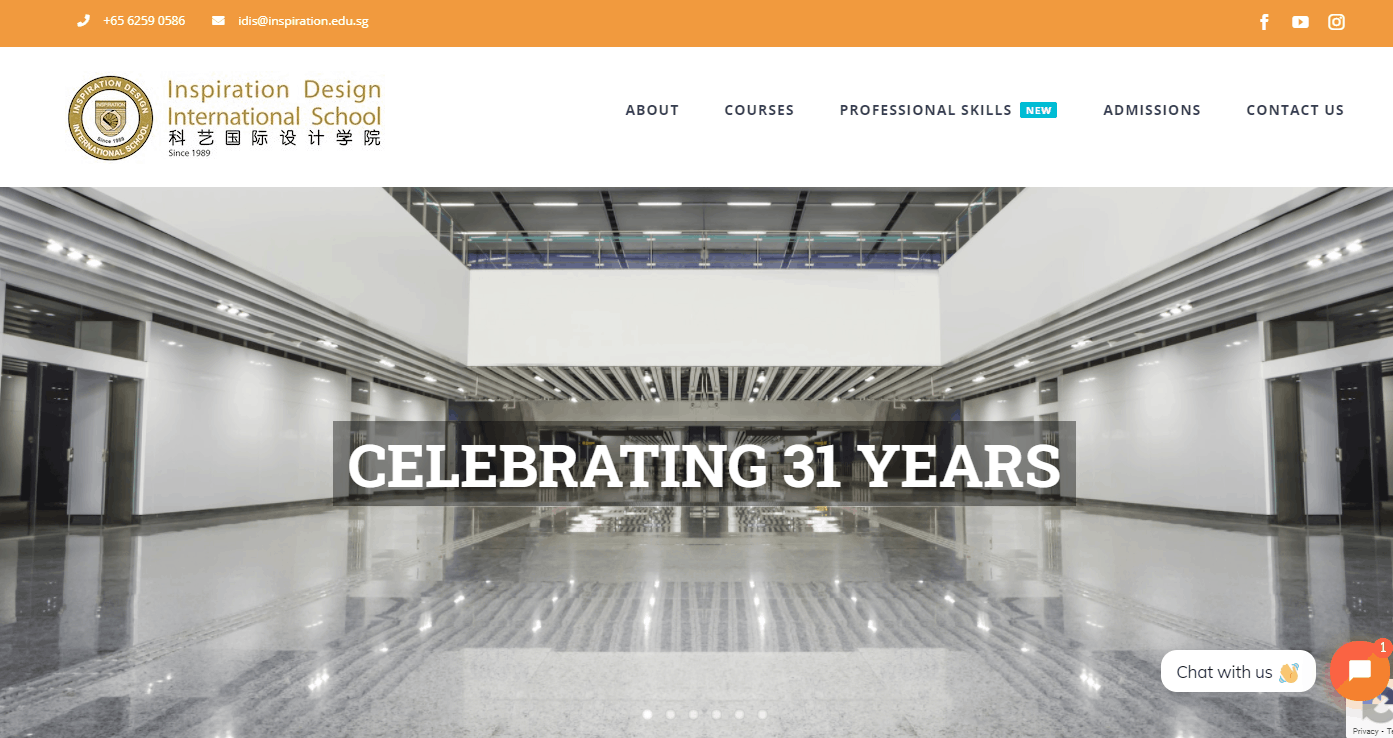 BEST FOR
Courses For Various design industries
PRICING
Fees
WEBSITE
https://inspiration.sg/
ADDRESS
60 Albert Street, OG Albert Complex #15-11/12 Singapore 189969
CONTACT DETAILS
(65) 6259 0586
OPERATING HOURS
Mondays to Fridays: 11:30am to 9:00pm

Saturdays : 9:00am to 1:00pm

Closed on Sundays and Public Holidays
Unlike most academies that only offer one or two courses for interior design, Inspiration Design International School provides a great range of courses for various industries. It's also one of the oldest schools in Singapore, recognised for having graduated thousands of professional designers.
Apart from the creative aspect of interior design, they also aim to motivate the graduates to become entrepreneurs. This best interior design school in Singapore offers advanced diploma, diploma, and certificate courses as well as elective courses for interior design software skills.
With their programmes, you can choose to become an interior designer, exhibition designer, frontier designer, contractors, retailers, builders, or draftspersons.
Highlights
Professional Skill development
Software skills
Exhibition or visual merchandiser design
Interior finishes
There you go! That's our list of the best interior design schools in Singapore! If you know of other great academies, feel free to share your recommendations with us!
And if you're also looking for a company where you can have a productive and meaningful internship, you may want to see these best interior designers in Singapore!