6 Best Heating Pads in Singapore for Body Pain Relief
Want a quick way to relieve yourself from body pains that prevent you from being productive? Well, this is your lucky day, as we're rounding up the best heating pads in Singapore.
Heating pads are an effective tool to improve your family's health and well-being. Aside from removing body pains, they're also helpful in bringing down a fever, swelling, and inflammation.
Considering how important heating pads are in a household, it's only proper that you get one that does its job properly and offers good value for your money.
So, before moving on to our list of the best heating pads in Singapore, we'll go over a few tips for buying one. That way, you'll have a better idea of how to pick one that suits you from our list.
What to Consider When Buying a Heating Pad
Heating pads aren't as simple and plain as they look on the surface. If you want one that will give you your money's worth, then there are factors that you should know about.
One of the first things you should consider is the type of heating pad. Next to this, the type of ailment, material, and heat settings are also worth noting.
Let's start with the type of heating pad.
1. Type
Contrary to popular belief, there isn't a single type of heating pad. The most popular types are electric, infrared, chemical, and moist.
Most households use electric heat pads because they're easy to use. Just plug yours into the nearest socket and let it do its job.
However, you should be careful while using it because it releases dry heat, drawing out moisture from the skin. As much as possible, limit your time using electric heating pads if you don't want your skin to suffer.
On the other hard, infrared heating pads produce heat similar to that of the sun. It penetrates deep into the skin down to the layers of fat, giving you a warming effect from both inside and outside without drying out your skin.
If you're always on the go, chemical heating pads would be a great choice, on the other hand. Not only do these warm up within seconds, they're also easily disposable.
Lastly, some would argue that moist heating pads are the most effective out of all four types. Since they release moisture, they can increase tissue elasticity and don't dehydrate the skin.
Additionally, moist heating pads can relieve body pains much faster. This is because a moist heating pad penetrates deeper into the skin than most other types.
2. Type of Ailment
Whether you're trying to bring down a fever or body pain, there's an appropriate heating pad for that. So, it's important to know what is causing you pain and where it's coming from.
If you experience chronic neck pain, it would be advisable to get a neck wrap, for example. A neck wrap would be better at fully protecting your neck from unnecessary movements.
For those who have recurring back pain, a heating pad that contours to your spine would be great at relieving your back pain.
3. Materials
The material used in heating pads can also affect their durability. Nobody wants to take home a heating pad that can't even endure regular usage.
In addition, since heating pads are meant to relieve body pain, you have to make sure that they're made with comfortable materials. If anyone in your family has allergies, you also have to check if the materials are hypoallergenic.
Machine-washable heating pads in Singapore are also ideal because you won't have to hand wash them every other day to make sure they're clean.
4. Heating Settings
If you're planning to use a heating pad beyond easing body pains, it's ideal to get one that lets you choose the heat intensity. A heating pad with numerous heat levels is also perfect if you plan to share it with various family members.
On top of this, if you're always in a hurry, you may want a heating pad that won't take a lifetime to heat up. Good thing that there are ones out there that can heat up within seconds!
The Best Heating Pads in Singapore
Now that you know what to look for in a heating pad, it's time to look at our picks! We made sure to include a variety of the best heating pads in Singapore so you have multiple options.
1. Rossmax Heating Pad HP3040A
Best for Heat Therapy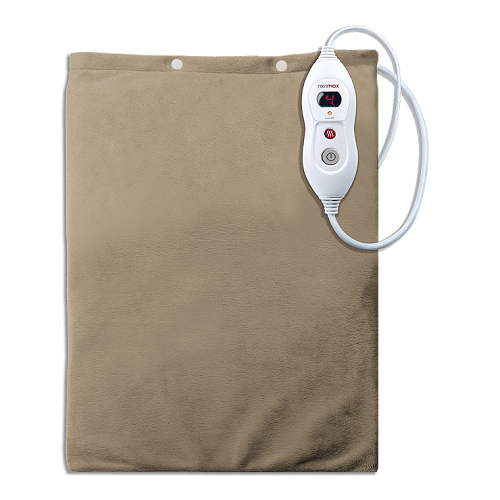 Price: $55.20
For those who tend to fall asleep while using their heating pads, the Rossmax Heating Pad HP3040A is the ideal heat pad for you! It has an overheating prevention system that prevents you from getting hurt even if you doze off while using it.
Since it has a quick heat-up mechanism, it can open up blood vessels faster and increase blood flow, reducing the pain in your muscles and joints. You don't need to wait for a long time to feel its effects on your body.
It features a 4-level heating system that lets you choose your desired heat level. It also comes with digital LCD display that shows the current heat level.
It's made with a soft and cozy fabric cover that is gentle on the skin. Cleaning it won't be much of a hassle as well because it's machine friendly–no need for hand washing.
Highlights
4 heat levels
Quick heating
Even heat distribution
Protection from overheating
Washable cover
Customer Reviews
According to Lazada buyers, you will pretty much get the product as advertised. They also shared that the materials used are great and that it heats up quicker than most heating pods they have tried.
Another customer noted that it's really effective and fast in relieving back pain. He also added that he had recommended it to his friends and would gift it to some of his friends.
2. Beurer HK25 Heating Pad
Best for Travelling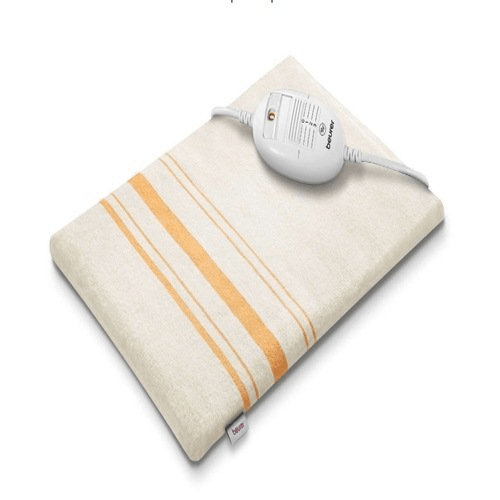 Price: $60.82
If you're looking for a heating pad in Singapore that can do more than just relieve body pains, then take a look at the Beurer HK25 Heating Pad. It may have lower heat levels than the previous one, but we still believe that it's one of the best options out there.
Besides reducing muscle pain and sore joints, it's also effective in nursing constipation. On top of this, it automatically shuts off after 90 minutes of use to prevent the user from getting burned through overheating.
It's ideal for people who are constantly travelling as well. It's lightweight and compact, allowing you to bring it anywhere without having a hard time.
What we truly admire about this heat pad is that it's made from safe and eco-friendly materials. It gives you that added relief that you're not using a product that may harm the environment in the long run.
Highlights
3 heat level
Automatic shutoff
Removable switch
Compact and lightweight
Made with eco-friendly materials
3.  Unique Gift Rechargeable Heating Pad
Best for Affordability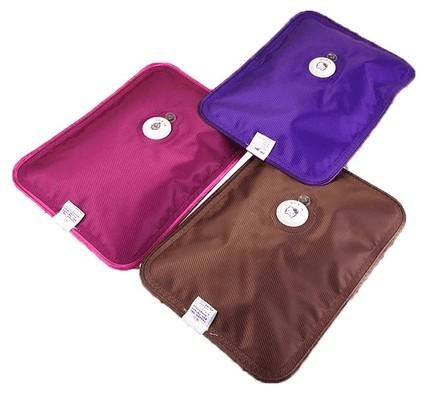 Price: $15.90
If you have a tight budget, then worry no more because we have the best heat pad that definitely won't hurt your wallet. We present to you the Unique Gift Rechargeable Heating Pad, and we believe it's a steal considering how great it is!
While it may not be as advanced as most heating pads in Singapore, it does the job properly. It can help relieve your back pain, neck pain, sore muscles, and even menstrual cramps.
Another thing it's good at is stimulating blood flow after long hours of sitting, making it perfect for people who spend extended hours at the office sitting.
Additionally, it doesn't take too long to finish charging — an 8-minute charge can last for 4 hours.
Highlights
Affordable
Fast charging
Comes in multiple colors
Lightweight
5 to 8 minutes of charging
Customer Reviews
Some customers said that it's ideal to be used at the end of the day if you want to relieve the soreness of your muscles after work. There are also a few buyers who said it's very easy to use compared to other heating pads.
Customers also admired that it heats up very quickly. Despite not being made by a well-known brand, it has received mostly great reviews from people praising its ability to reduce body pains.
4. Dog Design Electric Heating Blanket
Best for Babies and Children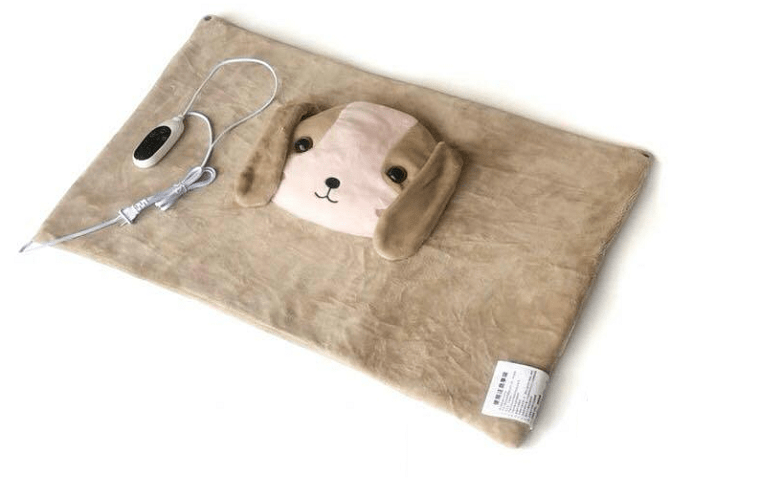 Price: $29.99
This is the perfect heating pad if you want to use it for your baby. Unlike other heat pads in Singapore, this one also has 2 heat levels, but we think it's manageable since most of the people getting this just intend it for their children.
Its cable is also extremely long so it can be used basically anywhere in a room. Moreover, it's made with high-quality durable and soft microfiber plush.
Your children will definitely get to enjoy this cute heating blanket for a long time.
Highlights
Adorable design
Washable fabric
Lightweight and portable
Customer Reviews
Most customers on Lazada attested to how soft and comfortable this heating blanket is. While they mainly use it to keep themselves warm, they say that it can also relax their muscles and remove back pain.
Buyers also loved that it's not only limited to babies. Even adults were able to enjoy this extremely adorable heating blanket.
5. Mi Zhi Lin Electric Heating Pad
Best for Stomach Cramps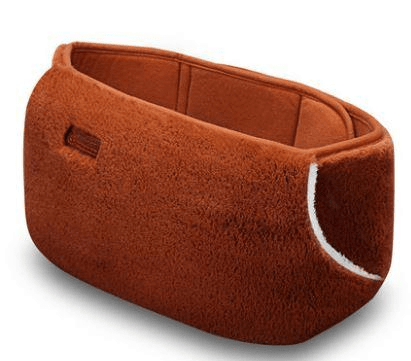 Price: $39.40
The Mi Zhi Lin Heating Pad is perhaps one of the most multifunctional heating pads in Singapore we've even seen! On top of providing relief from stomach cramps, shoulder pain, and back pain, it can also be used to warm up your legs, knees, and feet.
If you tend to fall asleep while using heating pads, you don't have to worry about getting hurt because it will automatically shut off once it reaches the desired temperature. It also has an anti-bursting censor that will alert the user in case something is wrong with it.
In addition, if you have an elderly person at home, we highly recommend that you let them use this because it has been proven to be effective in reducing pain from arthritis.
Highlights
Automatic shut off
Anti-bursting sensor
Safety catch
Fast charging
6. UTK Far Infrared Heating Pad
Best for Injury Recovery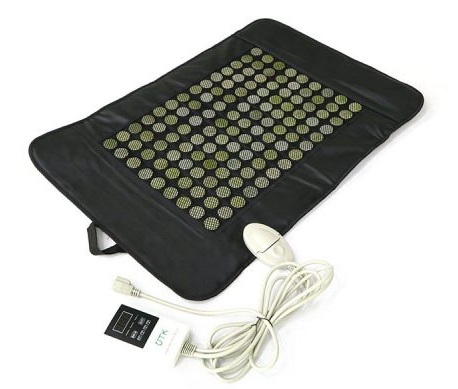 Price: $28.10
UTK's Heating Pads emits Far Infrared Radiation (FIR) in a controlled and safe manner. This helps people recovering from injuries to recuperate faster, and alleviate their pain.
The technology of using FIR in recovery has been backed up by studies done by the National Institute of Health (NIH). Its use for treatment has also been approved by the United States Food and Drug Administration, therefore it is proven safe to aid in healing.
However, before using UTK FIR Heating Pad, make sure that you have been cleared by your doctor just to be sure that no harm will be done to you. 
Highlights
Deep penetration to tissues

Can be used anywhere

Safe for travel
Customer Reviews
Here are some thoughts of their customers:
"Bought this for my uncle for his sciatica. He was in so much pain before trying this. It didn't work the first couple of days but by the third day he was feeling relief. Don't give up right away on this product, it will help!"
"This is an amazing heating pad. It's more than a heating pad because it relaxes me while heating my aching back. I researched this product and other products before ordering this product. The reviews were very positive on this pad. I saw the product on the top of the highly rated heating pads for 2019. First it has great features that set the heat high like I like it for the amount of time I prefer. The memory keeps the settings ready for the next time. I can fall asleep on the pad because it turns itself off automatically. I love the memory feature because the pad is so comfortable and soothing it puts me to sleep. I used the lad on my knees too. The infrared heat penetrates into the joints warmly soothing them. This is the best heating pad I've ever had. I look forward to turning it in and laying down on it. The jade stones heat up nicely and are comfortable. I'm so happy with it that I ordered a second heating pad for my family the next day."
And that's a wrap on our list of the best heating pads in Singapore! We hope that we were able to help you choose which one you think can provide you with maximum relief from body pain.
Do you have a specific heating pad in mind that wasn't included in our round up? If you do, leave a comment below and tell us what makes it an ideal heating pad!
By the way, if you have an old mattress topper at home, maybe it's the one causing your regular body pains! Maybe it's time to replace your old mattress topper with a much better one!
Feel free to check out our list of the best mattress toppers in Singapore if so, because you can find a whole range of ergonomic options there. Maybe that can help you sleep much better, along with your new heating pad.