The 32 Best Graphic Design Companies in Singapore
During the first stages of starting up an enterprise, a website platform is one of the best ways to promote products and services. And with the best graphic design company in Singapore, you can have more artistic and informative content that'll capture the interest of many users!
We've gathered all the best graphic design companies in Singapore in today's list. You can collaborate with creative designers and publish excellent graphic content through these firms.
1.  Katartizo
BEST FOR 
Specialised digital marketing solutions
WEBSITE
https://kat-artizo.com/
ADDRESS
1 Mactaggart Road #02-02, Singapore 368089
CONTACT DETAILS
+65 9384 7256 |

[email protected]

OPERATING HOURS
Mon to Fri 9:30 – 18:30
Katartizo stands as a distinguished design agency headquartered in Singapore, specialising in a full suite of digital marketing services including advertising, branding, and website development. What truly sets them apart is the calibre of their team, comprised of visionary content strategists and creative virtuosos. 
Their unwavering commitment revolves around empowering clients and amplifying both brand identity and business potential. These adept individuals are undeniably the driving force behind transformative solutions.
Notably positioned as a premier player in digital marketing agencies within Singapore, Katartizo boasts a repertoire of comprehensive offerings tailored to navigate the dynamic digital landscape. 
Impressively, their global footprint extends across 40 industries, encompassing over 100 brands ranging from startups and SMEs to industry giants. Their success stories reverberate throughout Asia, Australia, Europe, and North America.
A defining attribute we admire is Katartizo's aversion to formulaic approaches. Rather, they craft bespoke solutions for each client, meticulously derived from thorough engagements with clients and stakeholders. 
This practice ensures a profound comprehension of unique requirements. The extensive array of digital marketing solutions their team presents holds substantial promise for fortifying your brand's impact.
Highlights
Wide range of digital marketing and graphic design solutions
Customised direction and output, according to client's preferences
Versatile with different creative and branding styles and direction
Well versed in UI/UX design, takes into consideration for creatives on different platforms (physical/digital)
Experienced in brand consultancy and design
2.  Global Dot Com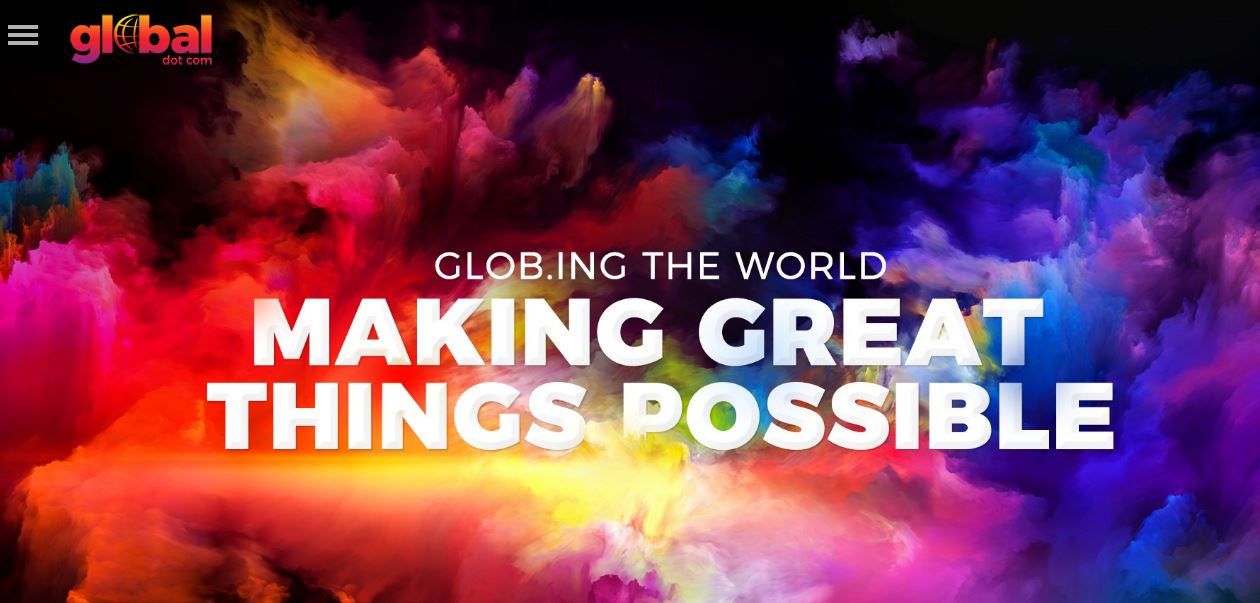 BEST FOR 
Website design and physical prints
WEBSITE
https://www.globaldotcom.sg/
ADDRESS
7030 Ang Mo Kio Avenue 5 #09-85, Northstar Singapore 569880
CONTACT DETAILS
+65 6908 5866 |

[email protected]

OPERATING HOURS
Weekdays: 9am–6pm
Global Dot Com provides creative and development services for brand and marketing, printing, and advertising as well as events management. Whether it's for a physical or digital print, they can initiate an effective brand strategy through attractive visuals.
They've worked on website designs, social media content, logos, brochures, business cards, and many more! They'll deliver it to you with full copyright ownership and all supported file formats.
Highlights
Free design consultation
On-demand services
Transparent pricing
Customer Reviews
Clients have recommended Global Dot Com because of their responsive service and impressive output. As they promote the brands' genuine identities, they've gained a reputation for being one of the best graphic design companies in Singapore.
Here's feedback from their client:
"Global Dot Com provides excellent service and fast turnaround time. I engaged their design and printing service for my name card, corporate profile and presentation slides. I told them I got a super tight deadline to meet and they rushed out everything for me right in time. I simply could not find any other provider that offered such a wonderful service. Thanks for doing a great job, guys! I will go back to them soon for my website revamp!"
3.  STUDIO DAM
BEST FOR  
Brand Strategy
WEBSITE
https://www.studio-dam.com/
ADDRESS

1013 Geylang East Ave 3 
#06-124, Singapore 389728 
(Paya Lebar MRT Exit C)

CONTACT DETAILS

[email protected] 
+65 9731 2644

OPERATING HOURS

By appointment only
At STUDIO DAM, there is no signature look. As a multidisciplinary design studio and branding agency, they devote their creative and strategic skill sets to fulfilling the distinct needs of every project. 
For graphic design, STUDIO DAM delivers timeless and clean designs with an emphasis and expertise in colour theory and typography. The studio holds confidence in working with its clients to produce thoughtful designs based on intelligent decisions that solve a business issue, not merely an aesthetic one. 
That way, they'll surely make a brand look DAM good!
Highlights
Brand Audit
Brand Strategy
Brand Design and Positioning
Customer Reviews
Here's a review from Natascha Muth, the Founder of ELNA Design:
"I was at the very early stage of creating ELNA. I met 4 companies to work on the brand creation and on the website. On the day we met, in 10 minutes, I knew I wanted to work with them, not because of the competitive offer but because of them. Since the beginning of the entrepreneur journey, I want to work with passionate, creative and dedicated people. What they totally are.
The branding exercise helped ELNA to develop the values of the brand. To target the message we want to give and the clients we want to connect with.
During our collaboration (which I hope will continue) they were organised, helpful and always reliable. Fast to adapt and keen to change their vision if it was not mine. At the end I truly love the result and I am very proud of what we accomplished together."
Another one from the Founder & Director of Moneytree Technologies Pte. Ltd., Sam Basha:
"When we commenced development of our cloud-based SaaS platform for financial planning, WealthFolio, we realised early on that we needed a way to differentiate ourselves in the market.
Through a recommendation, we engaged STUDIO DAM. They took the time to understand our vision for the platform and the company behind it. They then researched our industry and the competitive landscape for us which, in turn, helped us understand our target market segments (both financial advisors & clients) in more detail.
Finally, STUDIO DAM identified key drivers to engage those targeted segments and crafted a unified brand for WealthFolio such that we now stand out from potential competition."
4.  JAB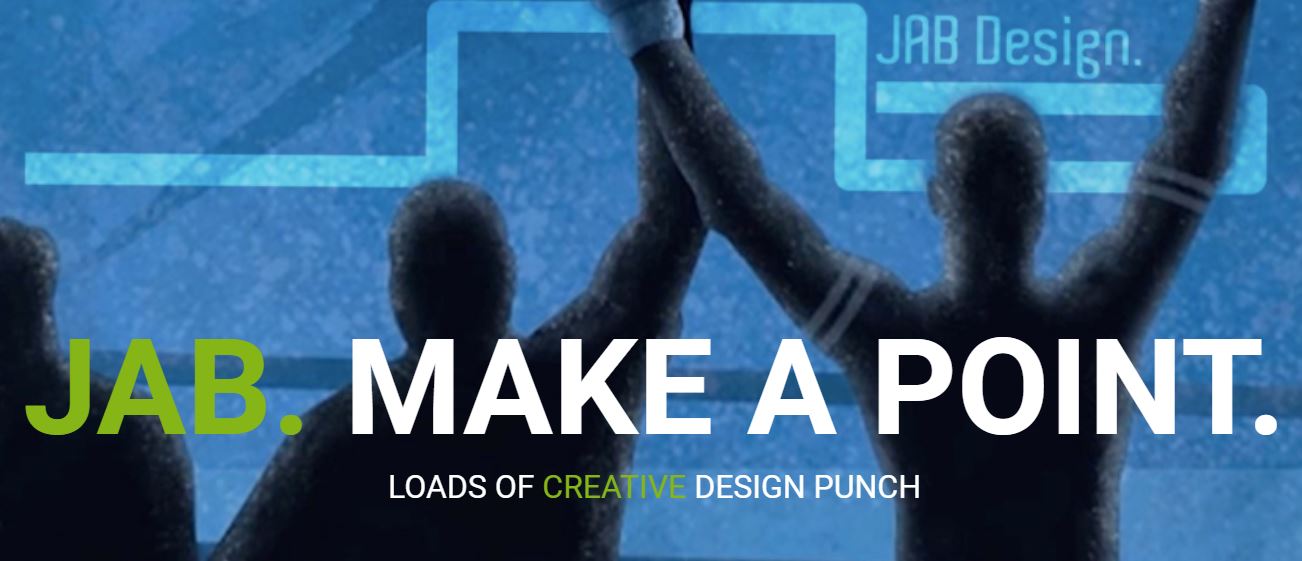 | | |
| --- | --- |
| BEST FOR   | Identity and Branding; Graphic Design |
| WEBSITE | https://jab.sg |
| ADDRESS | 1 Kallang Junction, Level 6 Vanguard Campus, Singapore 339263 |
| CONTACT DETAILS | [email protected] |
| OPERATING HOURS | Mon-Fri 9am-6pm except Public Holidays |
JAB is an institution member of The Design Society Singapore. Winner of Singapore Enterprise Association's Singapore Enterprise Medal of Honour – Top 100 Elite and Trustworthy SMEs Category. They are bizSAFE Level 3 certified. GST Reg No. 200900334R
JAB has on hand creative professionals to help you navigate fruitfully in:
Highlights
Identity and branding
Graphic, interactive, and environmental design
Copywriting, editorial and publishing
Campaign development and management
Customer Reviews
Due to the knowledgeable and reliable team of JAB, clients were delighted with the detailed and excellent outcomes when working with them. A client posted this review:
"Great overall experience working with JAB on our annual report. Their attention to details and fast turnaround made the whole process fuss free and seamless. Thanks for your service!"
5.  PIRR
PIRR mainly caters to projects that need branding, digital marketing, and graphic design. For their graphic design services, they offer innovative concept styles for annual reports, advertising content, illustrations, infographics, newsletters, and packaging.
They believe that good design can build long-lasting business relationships — so if you're searching for the best graphic design company in Singapore for such things, they have the creative team that you need!
Highlights
Logo design
Advertisements
6.  OVOC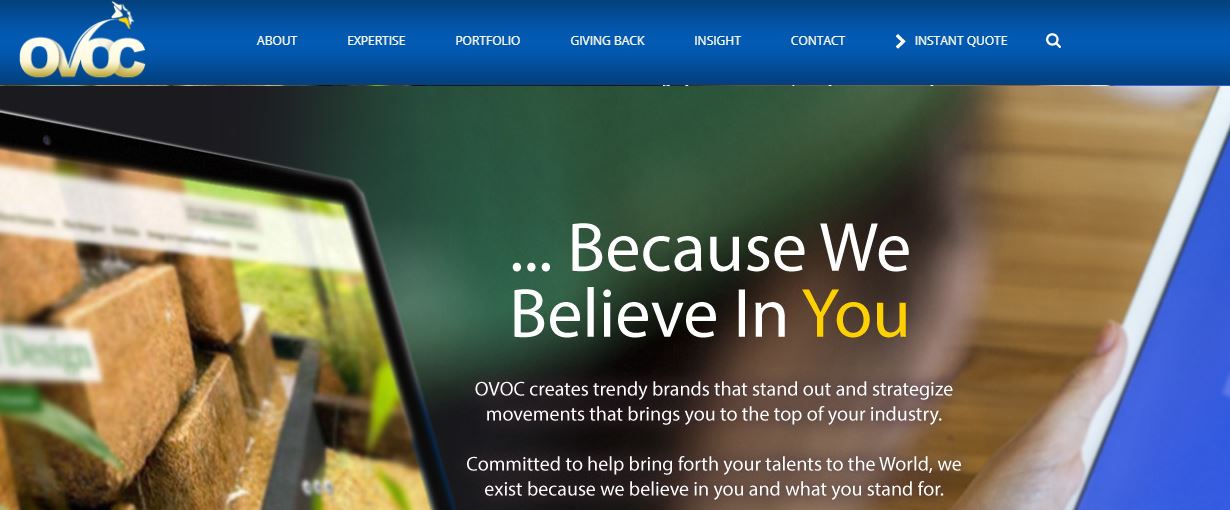 BEST FOR 
Educational materials
WEBSITE
https://www.ovocreatives.com/
ADDRESS
33 Ubi Ave 3, #08-08B, Vertex (Tower B), Singapore 408868
CONTACT DETAILS
+65 6966 8786 |

[email protected]

OPERATING HOURS

Weekdays: 9am–7pm

Saturday: 12pm–7pm
OVOC is known for their trendy design concepts. Their award-winning graphic designers make brilliant visuals that leave an impact with the purpose of informing and engaging audiences.
Their meaningful layouts can showcase the message or identity behind a brand.  For those who are in need of marketing content, educational prints, corporate documentation format design, or event materials, they can be the best graphic design company in Singapore for you!
Highlights
Brand and website design
Art direction
Copywriting
7. Diseno Advertising Pte Ltd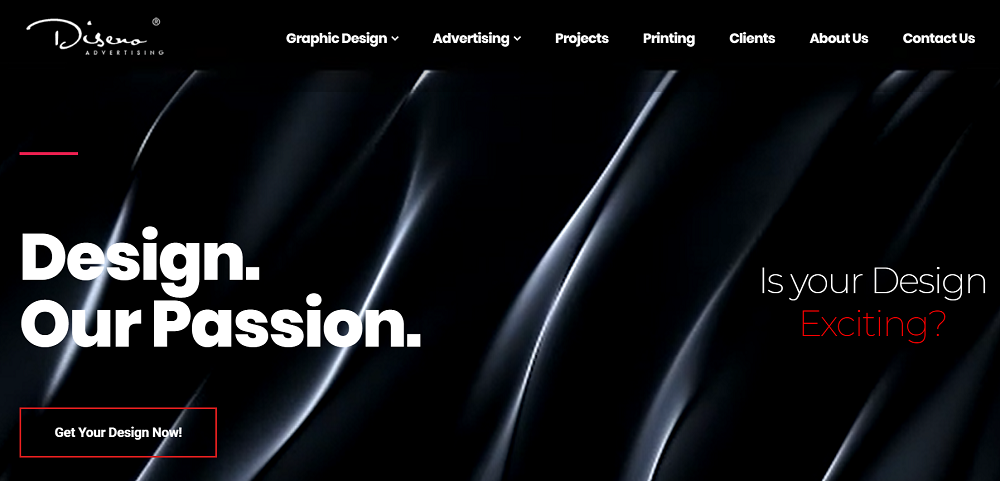 BEST FOR 
Combining Design and Advertising
WEBSITE
https://www.diseno.com.sg/
ADDRESS

19 Tanglin Road, #06-53 Tanglin Shopping Centre, Singapore 247909

CONTACT DETAILS
Tel: 6836 5168
Fax: 6836 5190
Email: [email protected]
OPERATING HOURS
Monday – Friday: 9am–6pm
Saturday – Sunday: CLOSED
Diseno Advertising's name comes from the Spanish word Diseño, which translates to 'design' in English. Like their name, the company believes that design should be minimalistic and direct to the point, but ultimately serves its purpose as an impactful visual communicator in the end.
With their years of experience in graphic design, Diseno has mastered the workings of the trade. They are confident that they'll be able to come up with something for their clients that fits the current trends. Have a quick talk with them if you're interested with great ideas for your ads!
Highlights
Direct designs
Amazing customer service Experience
Effective visual communications
Great attention to detail
8. Artnexus Design Pte Ltd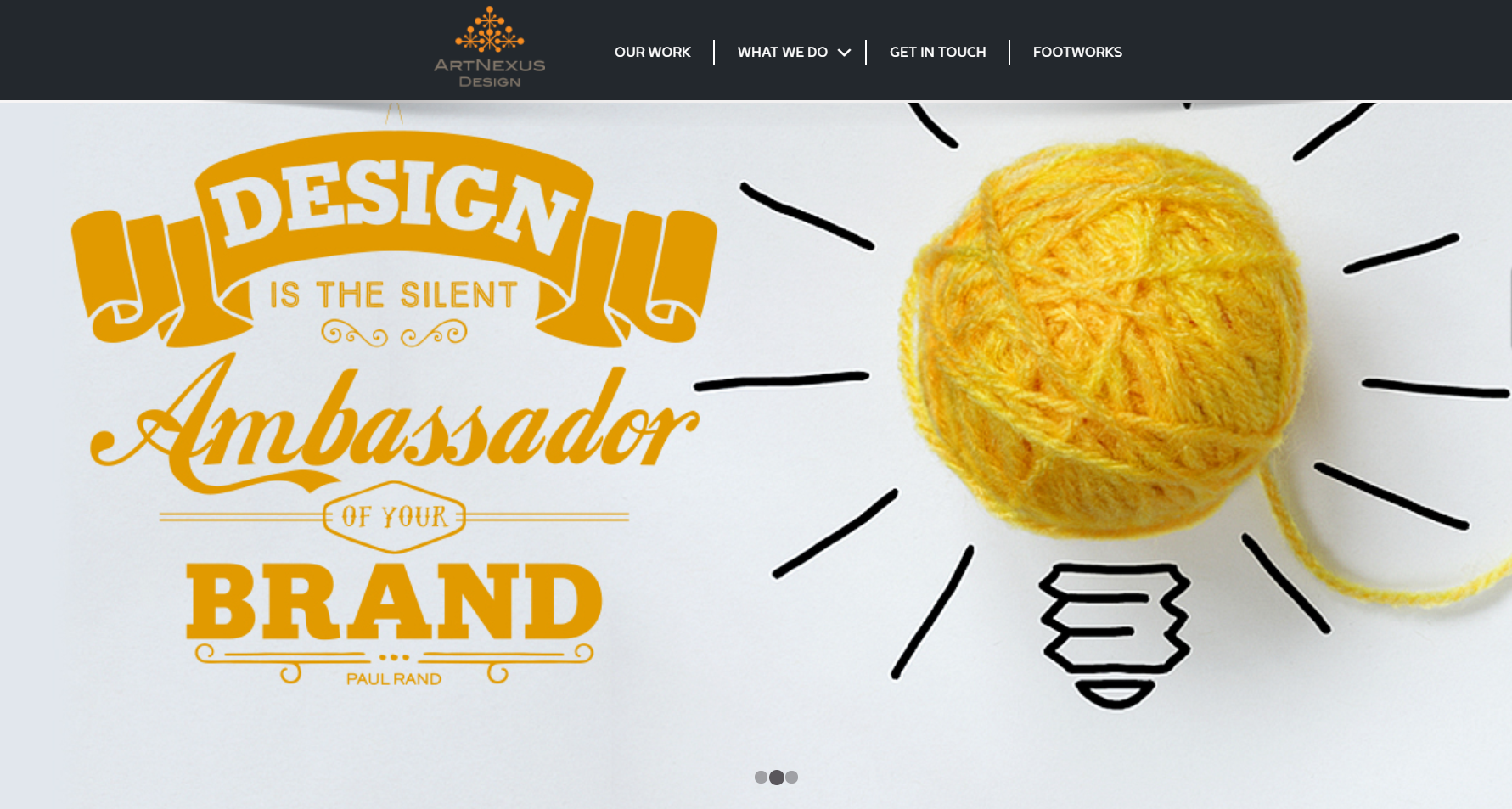 With more than a decade of experience, Artnexus Design brings unparalleled experience, passion and commitment to every project and every client. And because we value quality, integrity and relationships above all else, we have forged long-term working partnerships with our clients.
At Artnexus Design, we deliver on promises, and we combine strategic insight with our creative ingenuity into a single solution that changes the way your client communicate with your audience. We provide end-to-end solutions that encompass research, strategy, writing, photography, branding, creative, planning, online development, implementation and management.
Highlights
Branding services
Digital marketing services
9. MomoGraphics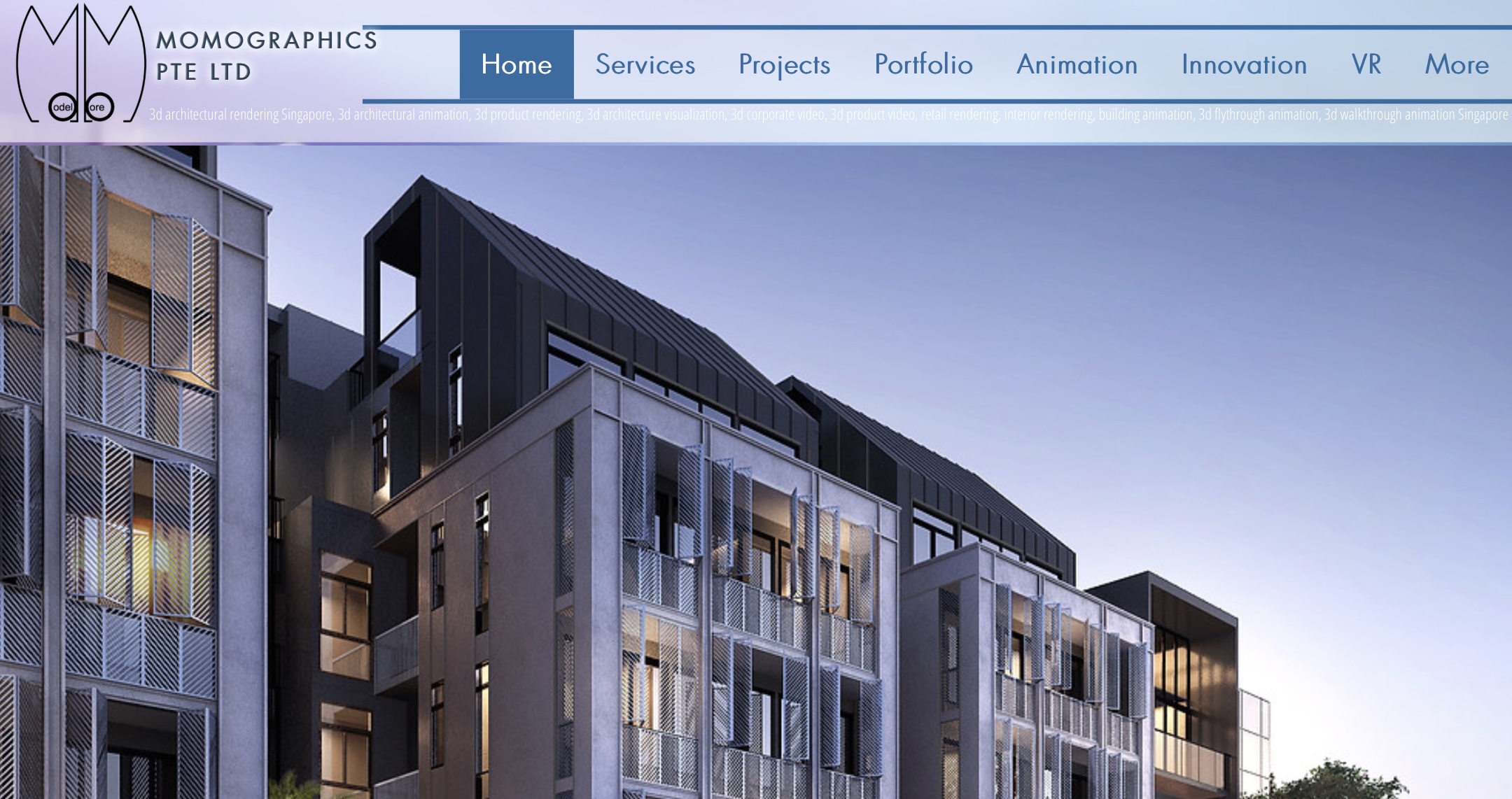 BEST FOR
3D Architecture Perspective / Visualization
Architectural Animations and Diagrams
WEBSITE
https://www.momographics.com.sg/
ADDRESS
1030A Upper Serangoon Road, Singapore 534767
CONTACT DETAILS
65 6673 2428
[email protected]
OPERATING HOURS
Weekdays: 9:00am–6:00pm
MomoGraphics specialises in 3D Architecture Visualizations, creating 3D Walkthrough animations, rendering product animations, illustrations, augmented reality applications and more. They explore the latest in 3D technology to make your designs and statements come true.
MomoGraphics will help you enhance all your renders, create and widen your ideas to exhibit well produced animations, illustrations and diagrams to your satisfaction.
They have produced and teamed up in creating several projects such as The Bay in Cambodia, National Arts Gallery in Singapore and far more, truly showcasing their expertise in various fields with their latest technologies.
Highlights
Walkthrough animations
3D Architecture Visualizations
Augmented Reality App
10. 5ive Media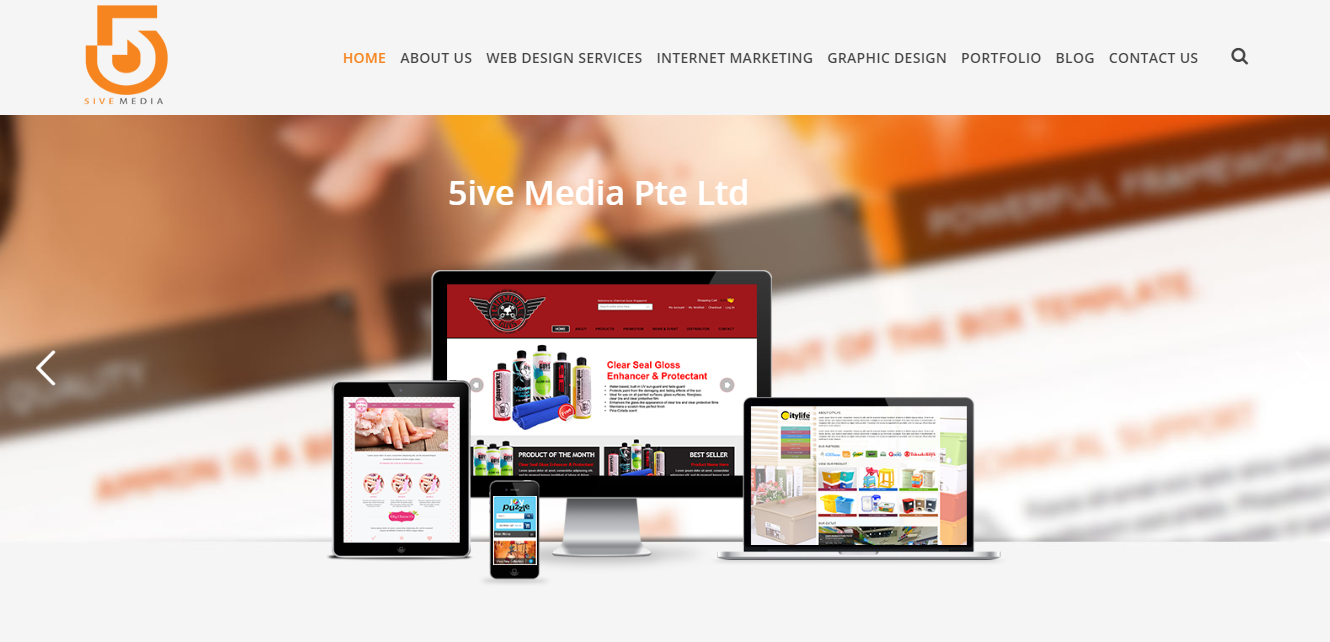 | | |
| --- | --- |
| BEST FOR | Graphic Design, Web Design and Internet Marketing |
| WEBSITE | https://5ivemedia.com.sg/ |
| ADDRESS | 2 Gambas Crescent, #06-03, Nordcom II Tower 1, Singapore 757044 |
| CONTACT DETAILS | [email protected] +65 6362 3937 |
| OPERATING HOURS | Weekdays: 8:00am–6:00pm |
5ive Media is a dynamic, service-oriented enterprise, positioned to successfully respond to trends and changes in the information technology industry that is based in Singapore.
They offer one stop online services such as web developing to digital marketing for their clients. They are ready to cater all your needs, from the smallest to the biggest of projects. Showcasing their technical expertise, providing the highest quality service.
Highlights
E-commerce website
Logo Design
Website Development
11. MeetAnders Unlimited Graphic Design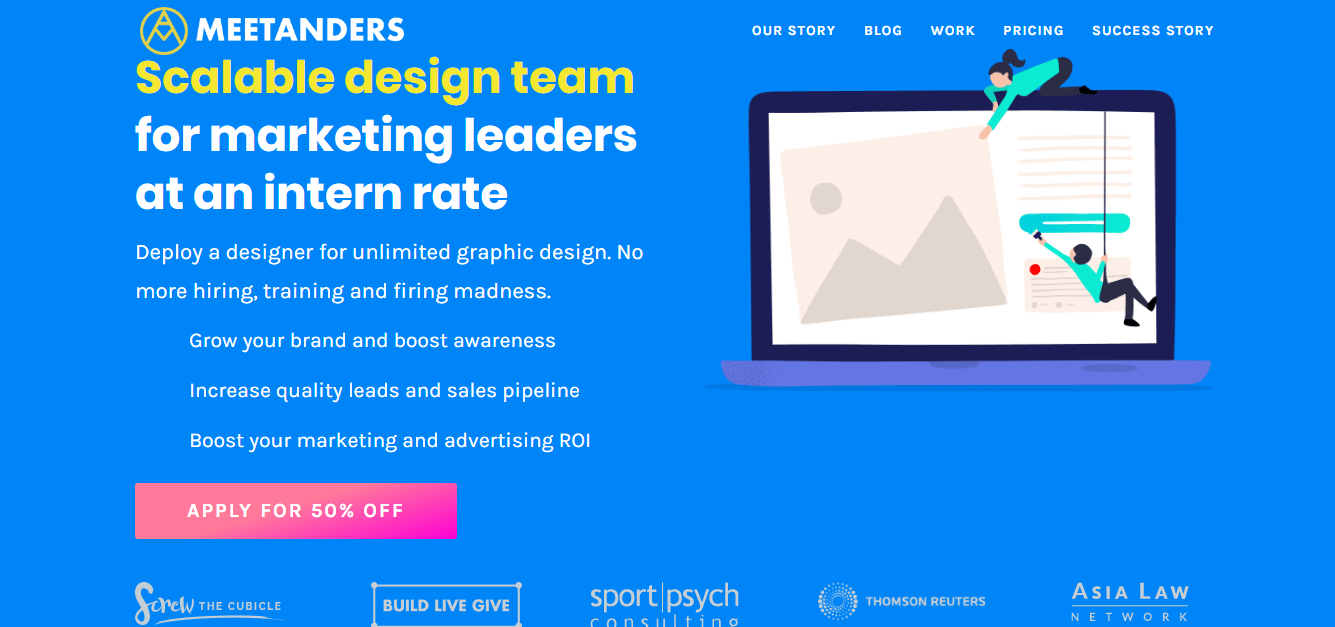 MeetAnders specialises in graphic design solutions, helping a variety of businesses to grow and meet their needs. They are a team of graphic designers who help business coaches, content creators and small business owners to grow and deliver world classic graphic designs.
They are remote and are fully working to impact a billion of lives around the world. They started as small freelancers in 2005 and have grown to provide brand strategy to small digital business owners for years.
If you love getting creative and are ready to learn their ways, MeetAnders will gladly help you achieve your goals.
Highlights
Graphic Design
Great Communication
12. Ant Team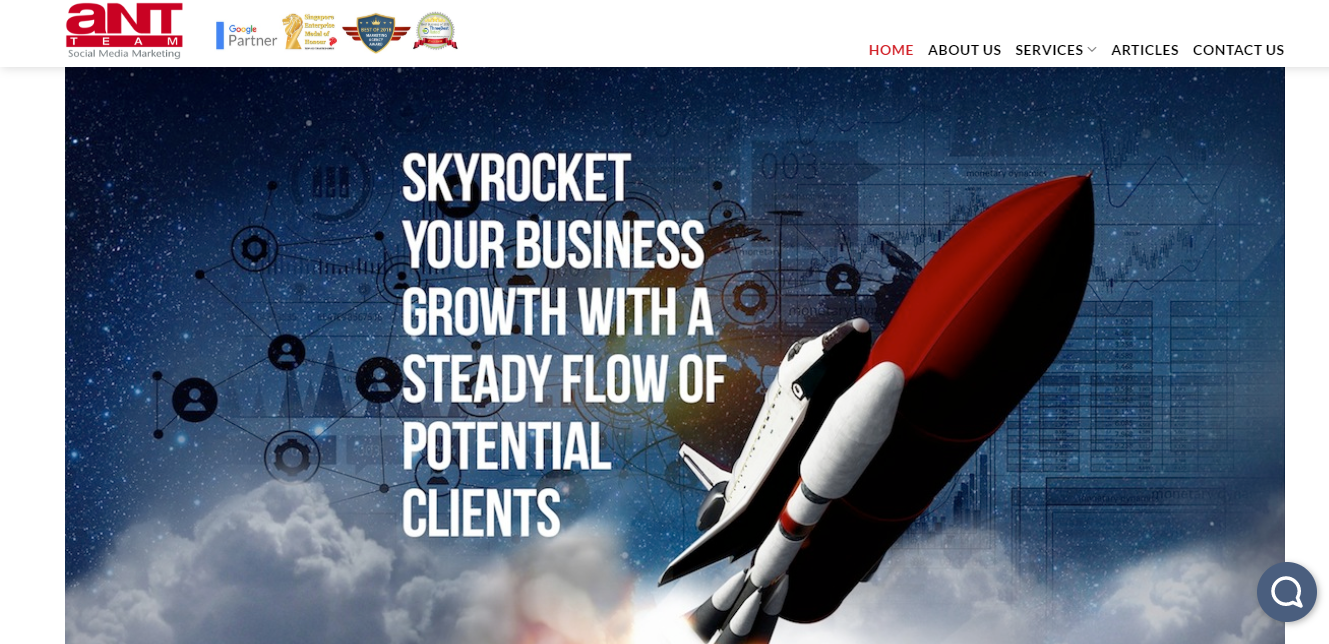 BEST FOR
Advertising
WEBSITE
https://antteam.com.sg/
ADDRESS
No. 37, Lorong 23 Geylang,
#05-02 Yu Li Industrial Building,
Singapore 388371
CONTACT DETAILS
+65 6841 0667
OPERATING HOURS
Weekdays: 9:30AM – 6:30PM
With over 30 years' worth of experience in the field, Ant Team has successfully helped countless SME clients grow over the years. Now, the team is considered as a full-service digital and social media marketing agency, who's also a fully accredited Google Partner.
Their areas of expertise go from Facebook Marketing, Google Ads to Marketing planning and much more. With their team's hard work dedication and experience they overcame the trends, declines and have embraced the rise of social media marketing in Singapore.
If you desire quality work, the Ant Team showcasing their line of expertise through combining traditional advertising and new media marketing will surely help your sales flow in your business.
Highlights
Google partner
Recipient of 2018 Best Marketing Agency Award
Recipient of Singapore Enterprise Medal of Honour
13. Serene Soh Freelance Graphic Designer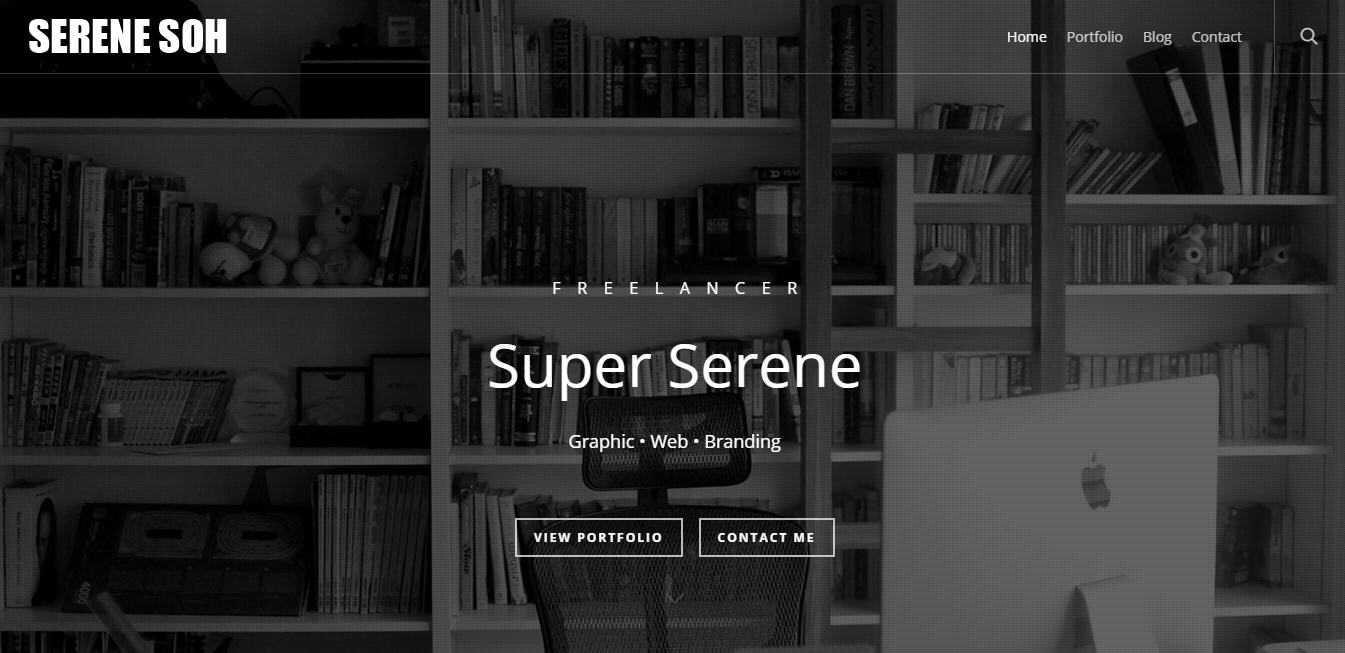 Serene started freelancing in 2009 while studying for a Degree in Communication Design. Nowadays, she specialises in Branding Design, Graphic Design, UI/UX Design and Packaging Designs.
As a freelancer Serene may seem ordinary, but she exceeds expectations. Receiving a great amount of praise from her clients themselves, she unfailingly showcases her creativity and outside of the box thinking. Not to mention the fact that she's very hands-on with all of her projects.
Serene Soh is indeed trustworthy for all graphic design needs for your businesses.
Highlights
Creative and innovative designs
Collaborative work with clients
14. Osmium Digital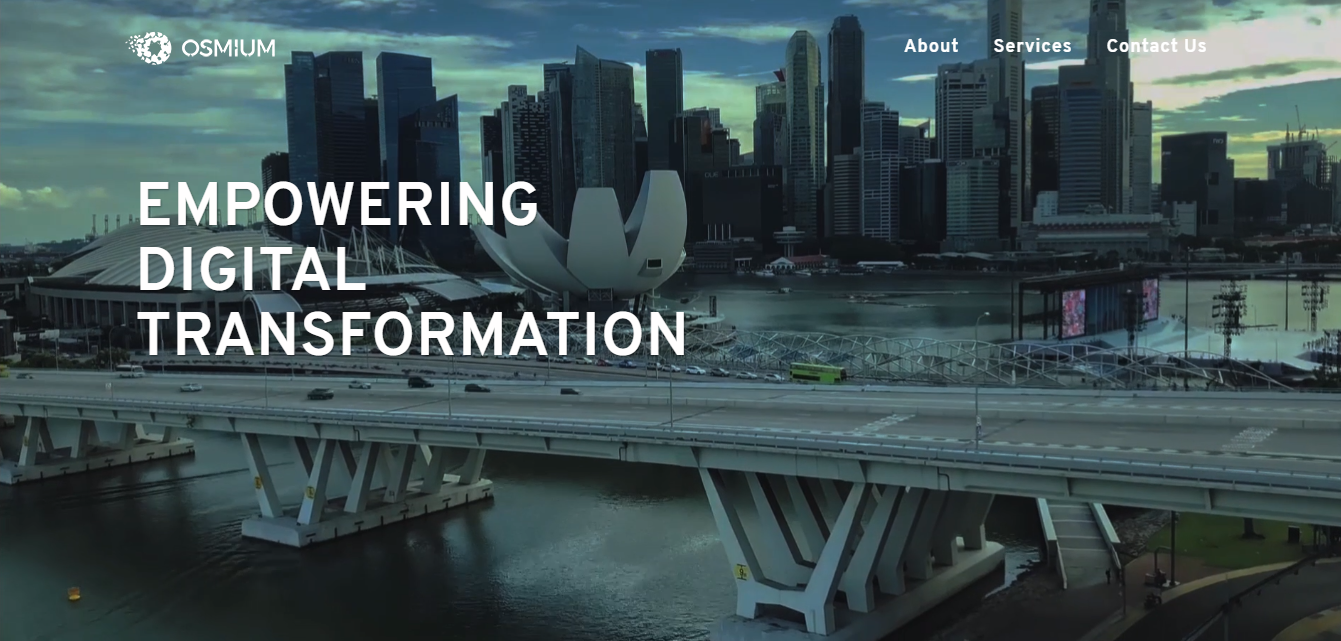 BEST FOR
Branding, Web Design, Social Media and Video Production
WEBSITE
https://osmium.digital/
ADDRESS
22 Sin Ming Ln,
#05-84, Singapore 573969
CONTACT DETAILS
+65 98392121
[email protected]
OPERATING HOURS
Open 24/7
Osmium is a team of experienced strategists and thinkers, dedicated to crafting unique, profitable and cutting edge solutions for your needs.
Osmium creates digital landmarks for their clients to call their own on the worldwide web. They act as ambassadors on the digital embassies of Social Media Platforms. They tell your stories and express your thoughts through powerful moving pictures. Giving you the best advice on building your own identity for the Digital Market.
If you are needing a strong, experienced team for this field, Osmium is here to help you create your own digital landmark.
Highlights
Strategic team
Branding consultations
15. Creative Nation Art

Creative Nation Art is a freelance company which was founded by Chayan Durra on 25 August 2018. Their ambition is simple, to be single minded in pursuing their client's goals and ensure that their clients get their money's worth.
With their lively group of designers, web developers, and project managers, Creative Nation Art aims to bring their clients the best services. With their diverse backgrounds and skills, they are focused on their clients– they believe that customer satisfaction is their utmost priority.
They aren't just like any other website development company– they can get you any type of sketch you need.
Highlights
Extremely Skilled and Passionate Team of IT Professionals
Customer Reviews
Here is a review left by a very satisfied client:
"One of the most amazing companies I have ever worked with. Got one logo designed for my painting gallery and they were wonderful. Professionalism at its best in terms of quotes and timeline. Looking forward to work with you again. Keep the good work up."
– Divya Thakur
16. Applify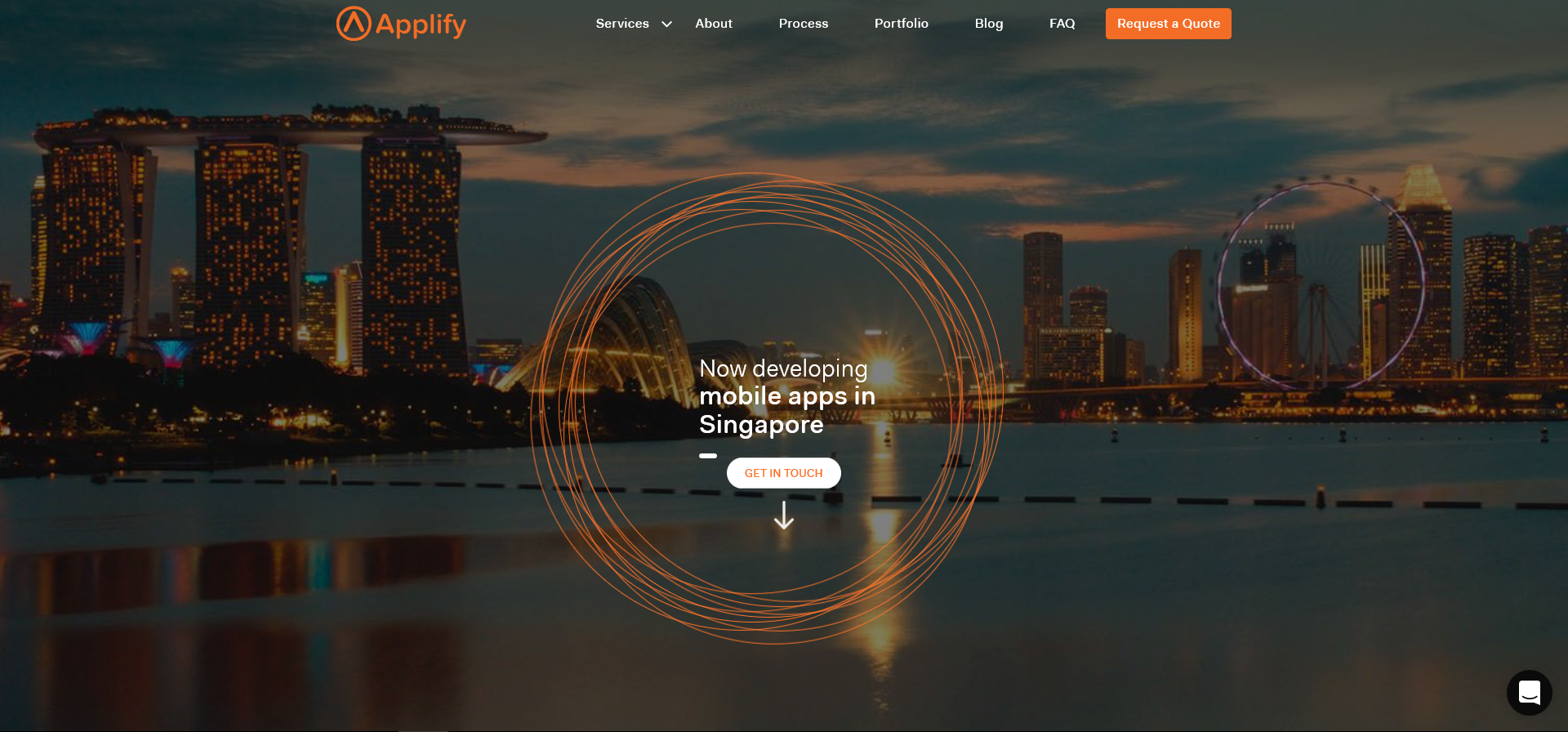 As an award-winning web and mobile app development company, Applify's digital solutions are sure to be engaging, intuitive, and smart. They want to ensure that their clients will consider them as a one-stop provider for all their application needs.
With a team of designers whose expertise lies in creating mobile app designs, Applify is considered as one of the best app design companies in Singapore. Their goal is to fulfill any of the demands you make as a client.
Applify is said to be different from other companies, as they have a comprehensive suite of tailor-made services to offer to each of their clients. With a complete set of services, it will never be a hassle to be work with them.
Highlights
Mobile App Development
Mobile App Design
Strategy
Maintenance
Customer Reviews
Here is a review left by a very satisfied client:
"Great company. Highly recommended. A good place for learners and to start with software cycle. Awesome work environment & time flexiblity."
– Katherine Gelbart
17. Evodia Creative

From your branding to photography needs, worry no more, as Evodia Creative has your back. They are an agency that is as equally capable, experienced, and sought after as other trade industries.
They're a branding and boutique design agency who helps their clients come up with better ideas to help them grow their business. To them, a good design is a mix between Feel, Function, and Strategy.
Evodia Creative prides themselves on offering a multitude of out-of-the-box marketing ideas to their clients , which helps boost their client's business greatly. These ideas are meticulously crafted and different for each company, for better chances of success.
Highlights
Design Solutions are Objective-Oriented
Design Solutions are Customer-Centric
Design Solutions are Competitor-Focused
18. Pixnnova Infotech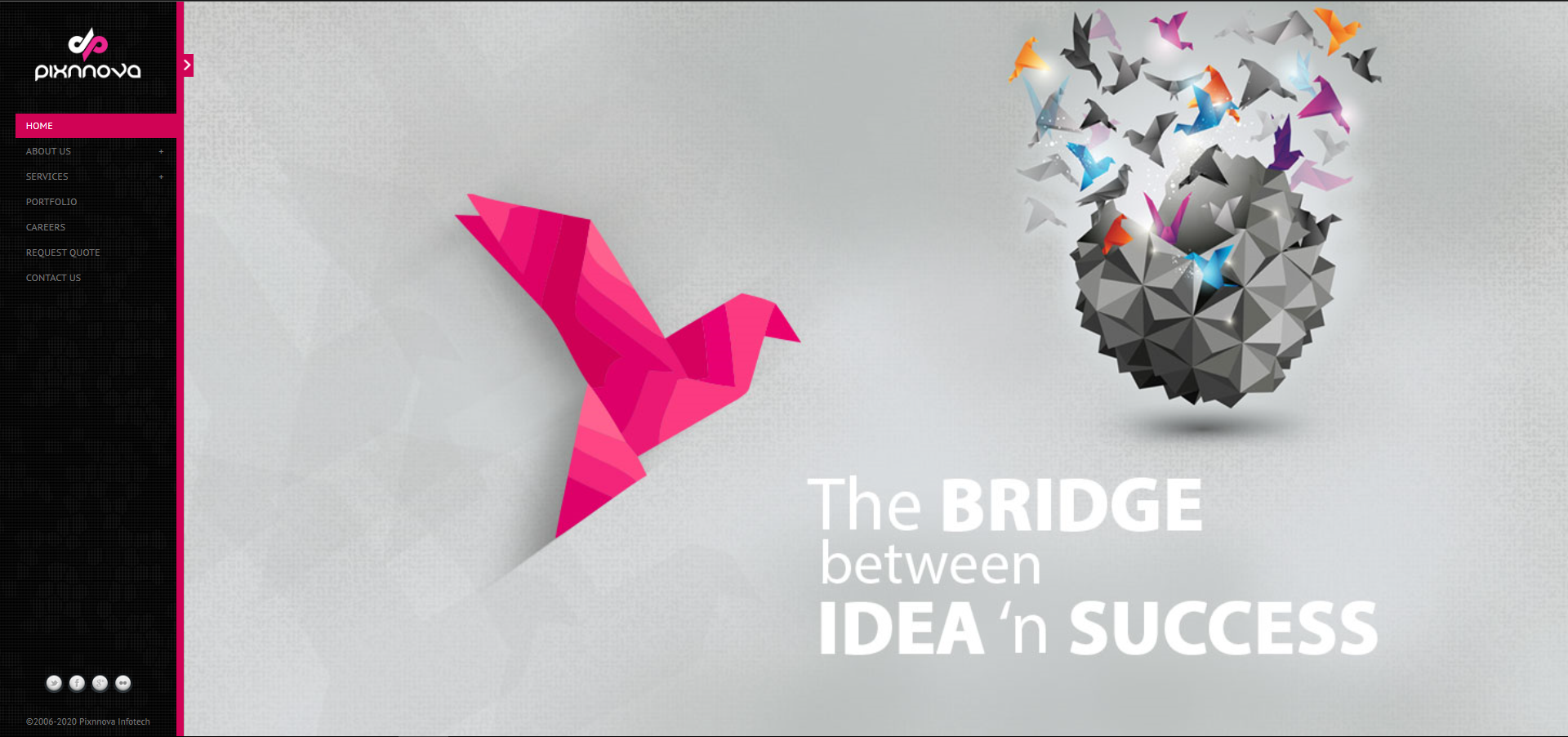 | | |
| --- | --- |
| BEST FOR  | Website and Software Development |
| WEBSITE | http://www.pixnnova.com/ |
| ADDRESS | Toll Junction, Kowdiar, Thiruvananthapuram, Kerala 695003, India |
| CONTACT DETAILS |  +91 471 301 8301 | [email protected] |
| OPERATING HOURS | 10:00am – 6:00pm |
Working for more than 6 years in the industry, Pixnnova Infotech continues to serve their clients well performing complex systems, from trivial software to web-based systems. They also provide web promotions, e-commerce, and graphic services, if needed.
Their team includes the best technical and creative minds who are willing to go the extra mile in achieving their customer's needs. They always make sure to provide their clients the expertise that meets the business objectives on time and in addition, in a cost effective manner.
If your company is contemplating jumping into the internet, look for the right people. Pixnnova Infotech can turn your non-performing websites into valuable assets.
Highlights
IT Outsourcing Services
Quality Software Products
Customer Reviews
Here is a review left by a very satisfied client:
"Pixnnova Infotech did a wonderful job revamping our website to make it look professional. Support from Pravin and his team was awesome. We were very happy with the final outcome and the service provided after the development was done. All our requirements were met and team went out of the way to make sure everything was as we wanted."
– Pradip Krishnan
19. Popper Asia
BEST FOR 
360º Design, Branding & Activation
WEBSITE
http://www.popperasia.com/
ADDRESS
115A Commonwealth Drive #04-31/32
Singapore 149596
CONTACT DETAILS
 +65 6996 2176 | [email protected]
OPERATING HOURS
9:00am – 6:00pm
As a creative agency, POPPER helps brands pop by delivering unique brand design, marketing activations, experiential events and digital campaigns – that leverage on Technology and Immersive Content.
As Certified Practising Management Consultants (PMC), POPPER satisfies the pre-requisite that allows clients to tap on many government incentive schemes for Branding, Design, Marketing, and Digital Technology projects – such as the Enterprise Singapore (ESG) Enterprise Development Grant (EDG).
As a winner of the Agency of the Year, POPPER has deep experience in Asia. For over a decade, their affiliated companies in Singapore and China together with their strategic partner in Vietnam have improved the bottom lines of MNCs and SMEs across the region.
Highlights
Brand Strategy & Development
Online/Offline Marketing Activation & Campaigns
 Packaging Design
Customer Reviews
POPPER is a rare Marketing agency that was able to distil synergy between Strategy and Creativity to produce branding and design that improved our bottom line. What is more they have a comprehensive methodology that optimised our marketing campaign by integrating both online and offline tactics.
20. Spotworks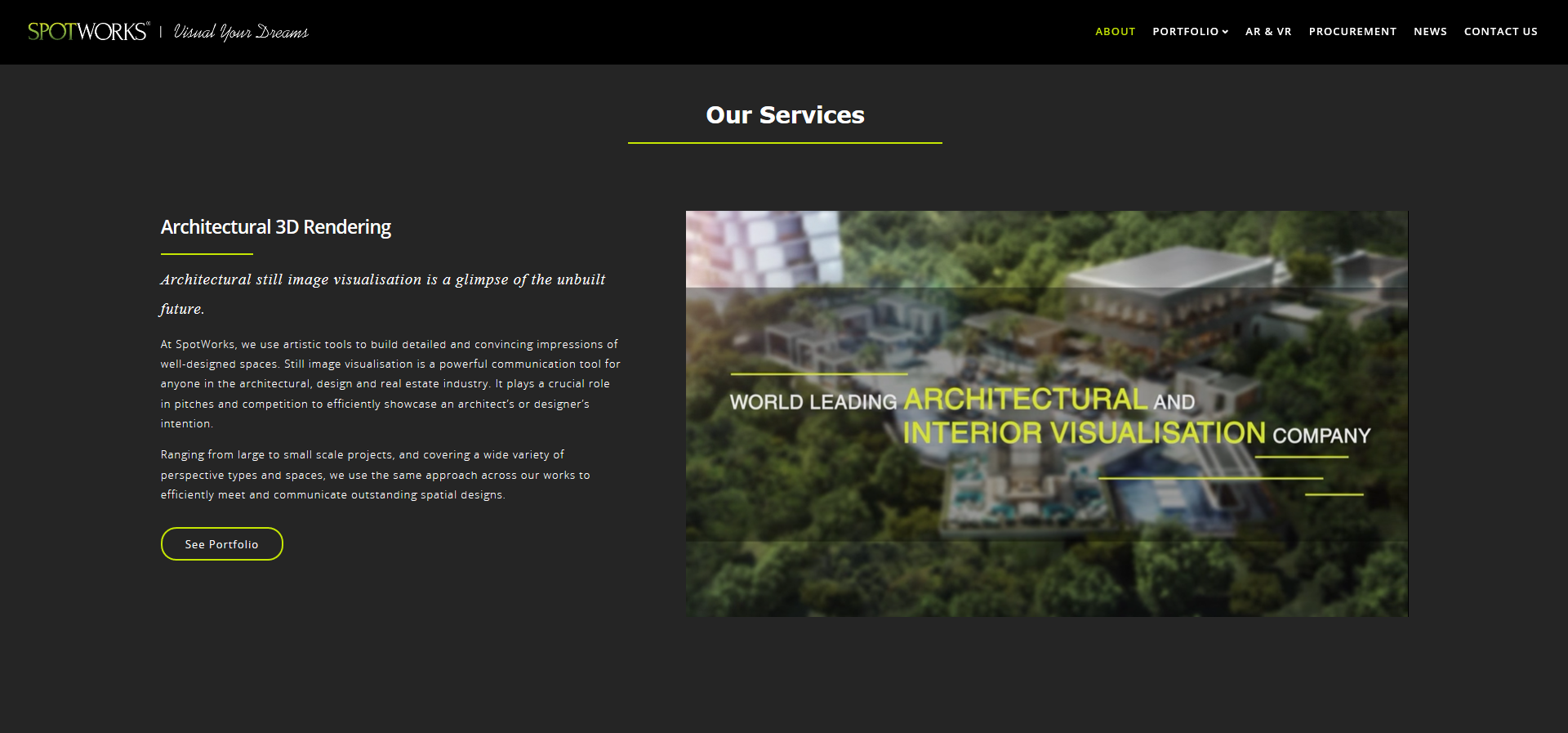 BEST FOR 
Creative Marketing Solutions & Digital Visualisation
WEBSITE
http://spotworks.com.sg/
ADDRESS
33 Ubi Avenue 3 #08-42 Vertex Tower A
Singapore 408868
CONTACT DETAILS
 +65 6336 5771
[email protected]
OPERATING HOURS
9:00am – 6:00pm
Established in 2010, Spotworks is a creative studio that specialises in high-end architectural visualisation. They are partnered with some of the world's most prestigious and renowned architectural studios, in order to better serve their clients.
As a part of their team, they have former architects, interior designers, graphic artists, and visualisers working with architecture firms and design studios. One of their greatest assets is that their staff is multi-talented, working on high-quality CGI content.
Spotworks takes pride in their contributions to the architectural industry. They sincerely hope to work with you as their client in the future, to be of assistance in delivering world class service.
Highlights
Architectural 3D Rendering
Architectural Movie
Virtual, Augmented and Mixed Reality
360° Interactive Tours
Customer Reviews
Here is a review left by a very satisfied client:
"I would just like to thank you all great efforts during the project with us. Our whole team was amazed by the animated video you provided us! I know all of you were working very hard to help us and we are very grateful, a big thank you from Sweden."
– Development Manager, H&M
21. GSK Creative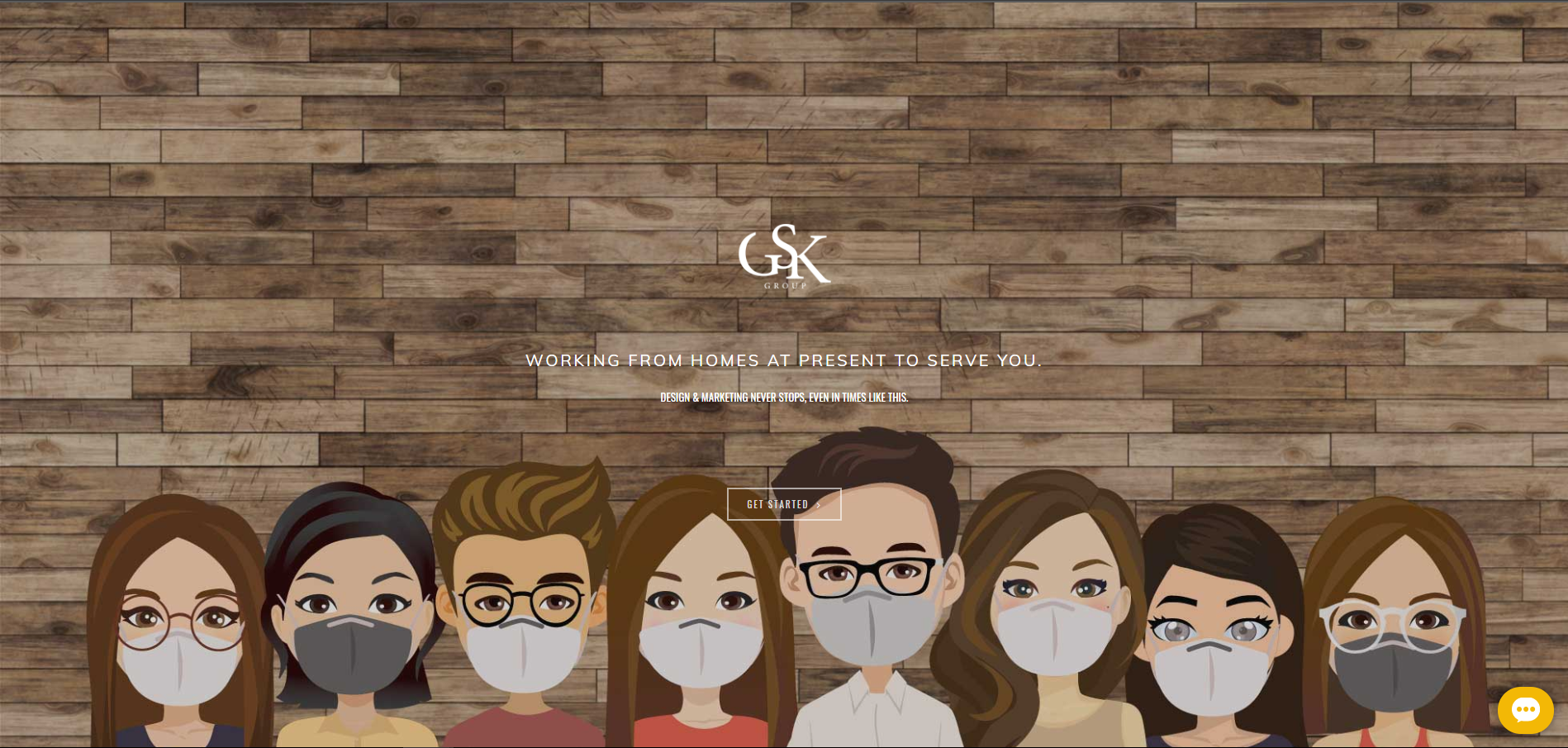 GSK Creative is a company that creates exceptional designs for each and every one of their clients. They are the experts when it comes to doing impactful marketing.
Fifteen years of experience in the industry has honed their skills immensely. To this day, they remain motivated to produce only the best outputs– ones that will leave their clients more than satisfied.
Achieve the brand design that you're visualising with the help of GSK Creative. They'll bring all your ideas to life.
Highlights
15 years of experience across various industries in Singapore
22. AWANDKO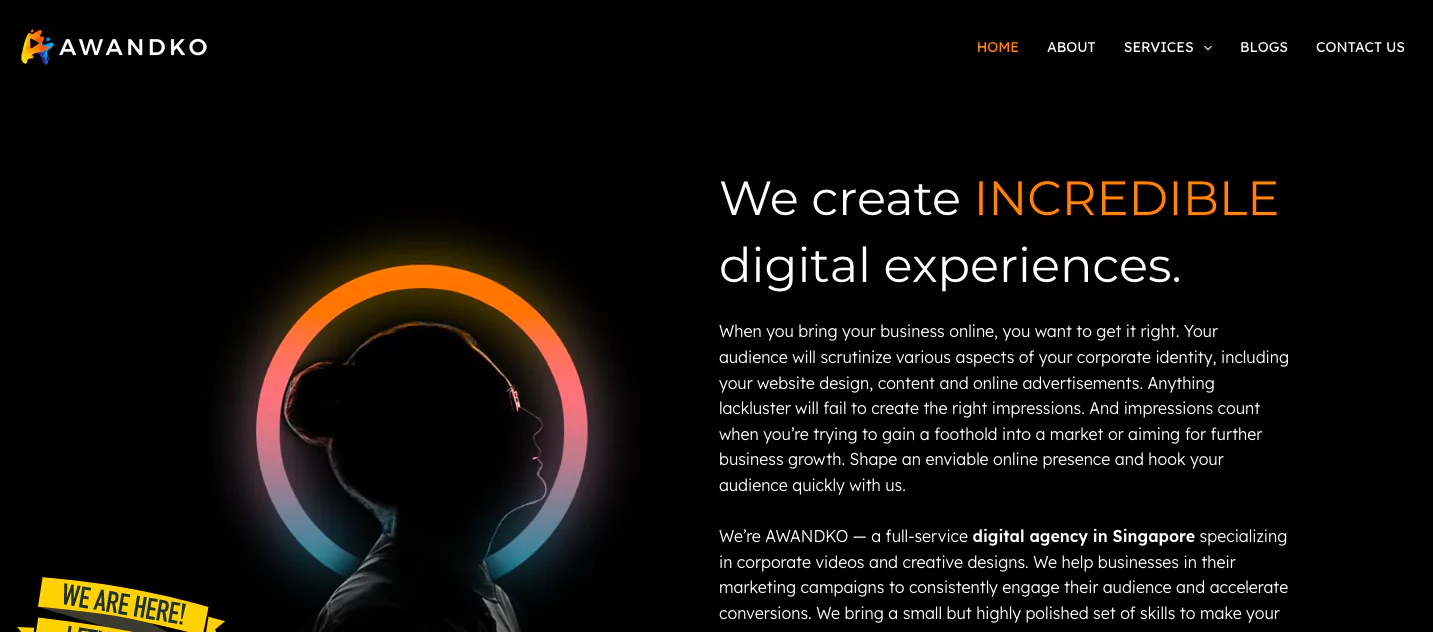 BEST FOR   
Multidisciplinary agency
SERVICES
Creative design, video productions, website development, digital marketing (SEM and SEO)
WEBSITE
https://www.awandko.com/
ADDRESS
62 Ubi Road 1 #08-20 Oxley Bizhub 2 Singapore 408734
CONTACT DETAILS
+65 8905 5057 |

[email protected]

OPERATING HOURS
Monday to Friday: 9.00am – 6.00pm
AWANDKO use their expertise in design and marketing to help you improve your business's reach and appeal. This multidisciplinary agency covers everything from creating a striking brand for your business to marketing you to large audiences.
They can design just about any material your company may need. Whether it's a digital product such as a logo or website, or a printed material such as a brochure or poster, AWANDKO can design it.
Besides, AWANDKO can also use these designed materials to promote your business, should you avail of their marketing services. They even offer video productions and outsourcing for campaigns to market your business.
Highlights
Expertise in marketing, design, and web development
Digital design for logos and websites
Brochures, posters, stationery, and other printed materials
Subscription Plan for unlimited design and video editing request or revision
23. Dexel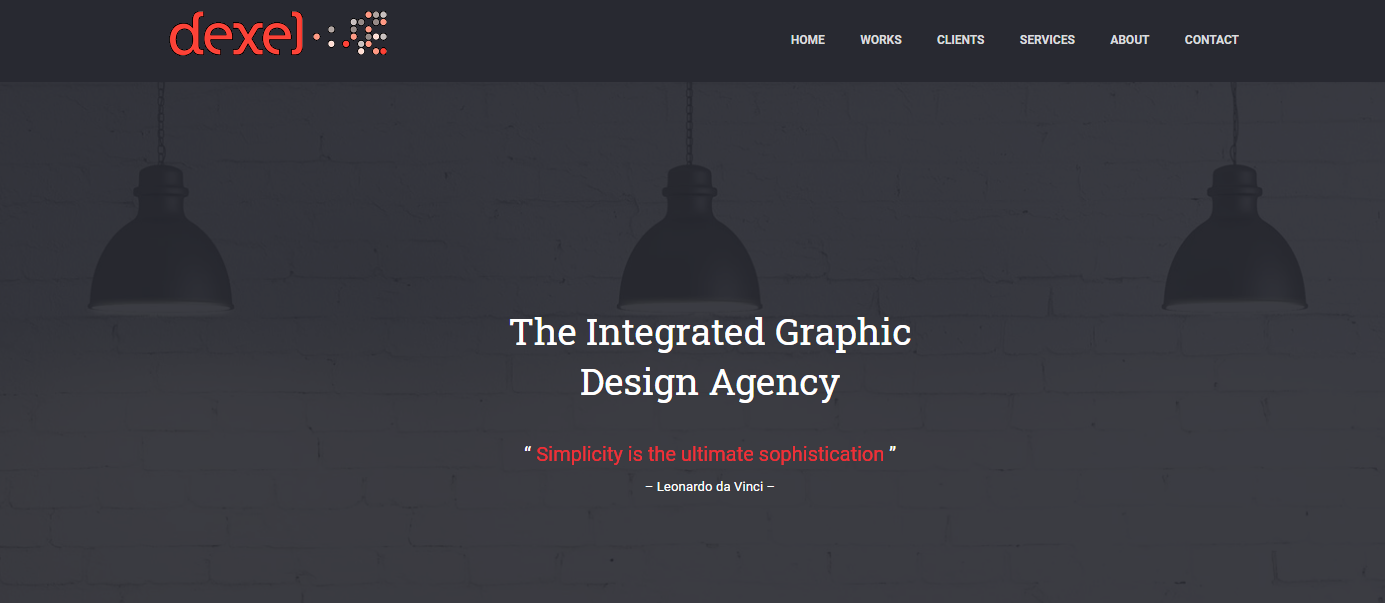 Because customers are changing, and the communications landscape is morphing. Dexel stays on top of these trends for their customers, and create solutions that not only impress, but influence anyone to act.
Their concepts effectively extend the influence of any brand. Their graphic design agency is dedicated to inspiring and positioning brands to make its mark on the world.
Their specialist team help any kinds of vision, culture and ethos into actionable brand strategies, messages and designs that inspire. Not only that, their IT-savvy design agency strategically cast a broader net for any brand, and ignite creative communications movements that elevate digital brand significance.
Highlights
High-quality designs
Affordable service
Fast response
24. Kson Tay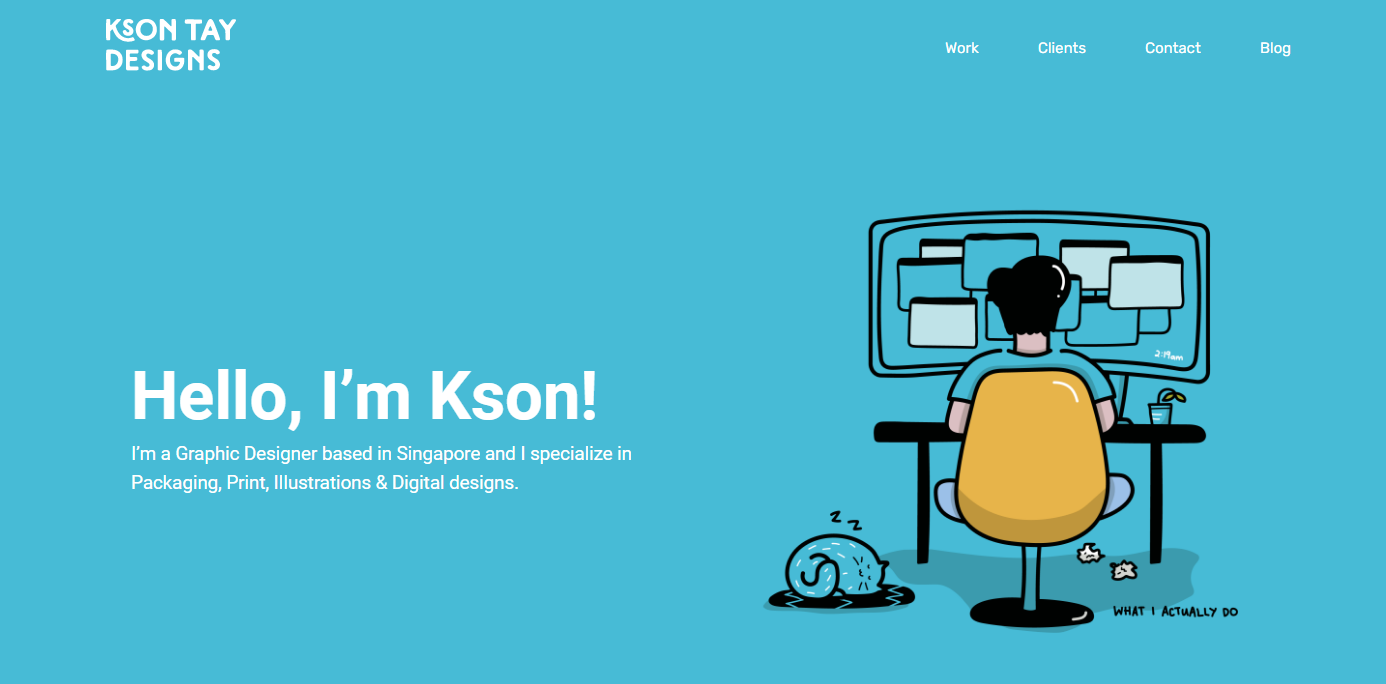 Kson Tay is a freelance graphic designer based in Singapore. They have clients all over the world.
They have also worked with emerging start-ups. They also had the chance to work with giants in the pharmaceutical, tech, education, fashion and entertainment industries.
Kson Tay is one of the most recommended freelancers when it comes to graphic design. They are collaborative, creative, and professional.
Highlights
High-quality graphic design
Affordable services
Easy communication
25. Titans Design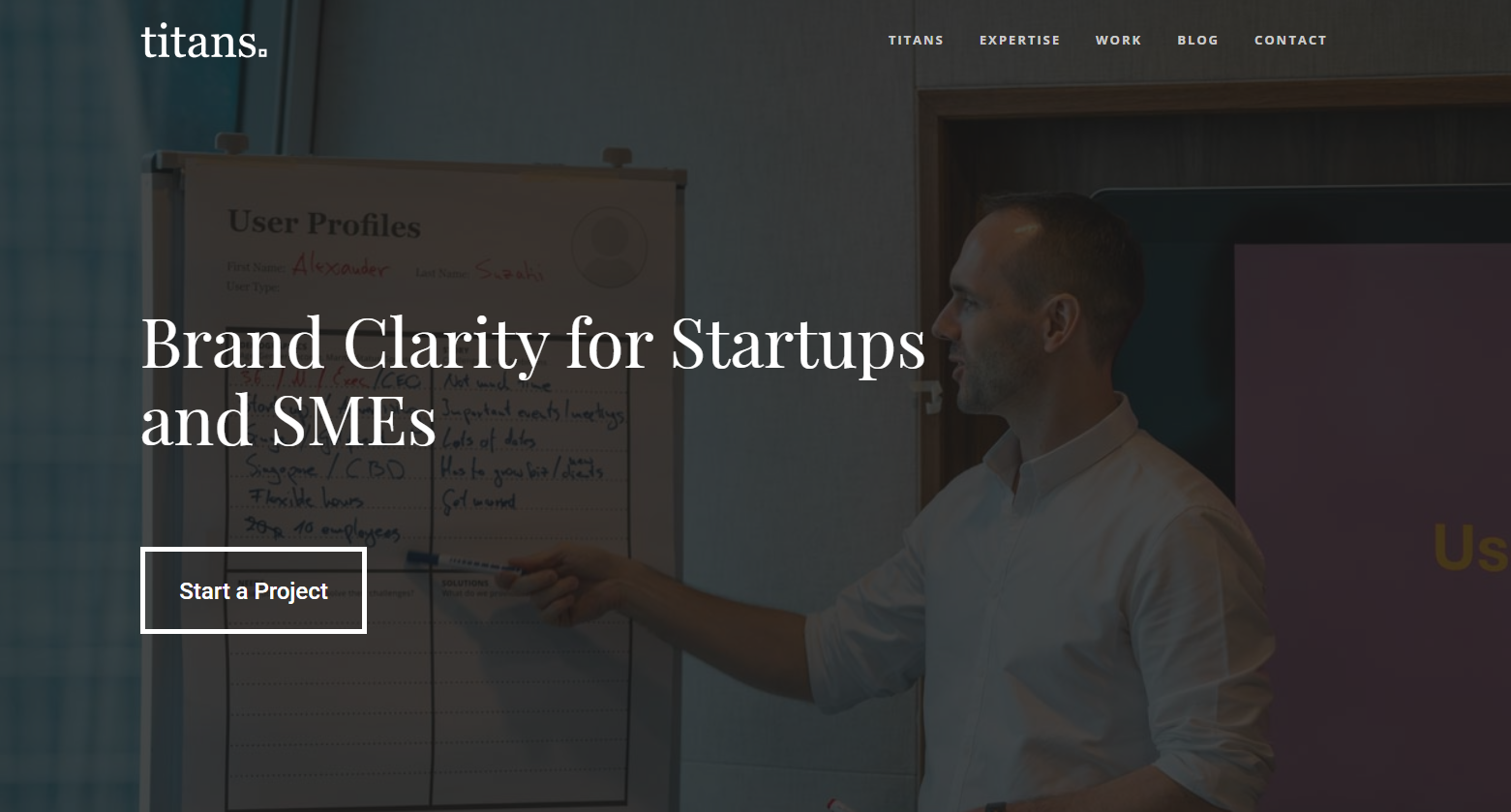 Titans Design is a design consultancy that specialises in providing both strategic and visual design services to clients.
They create brand strategies and brand identities, and help their clients implement those across a range of different types of platforms such as websites and apps, printed media, and even social media.
Highlights
Brand Strategy
Logo Design & Visual Communication
Website Design & Development
26. FST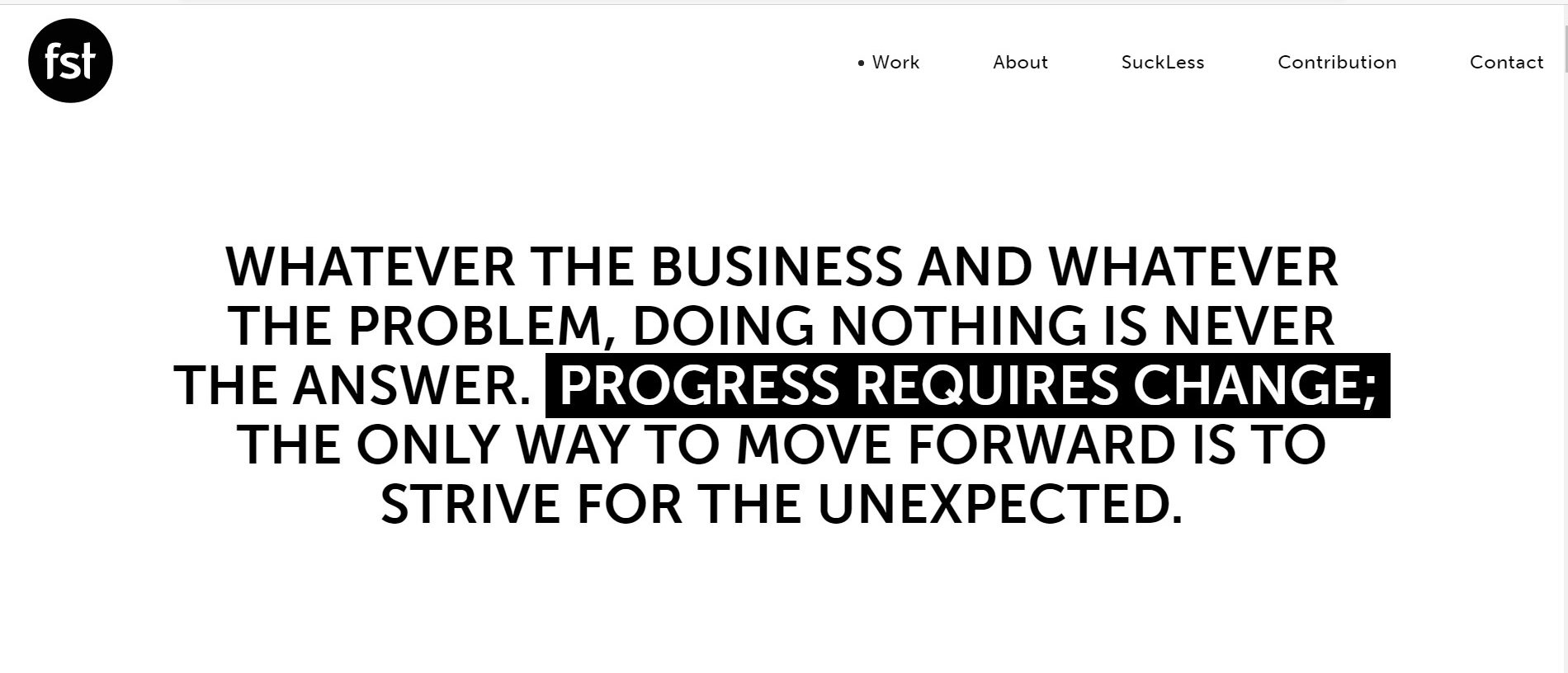 | | |
| --- | --- |
| BEST FOR | Brand and Campaigns; Various Media |
| WEBSITE | http://www.thisisfst.com/ |
| ADDRESS | 100 Amoy St Singapore 069920 |
| CONTACT NUMBER | (+65) 6291 2088 | [email protected] |
| OPERATING HOURS | Monday – Friday, 9:00 AM to 5:00 PM |
When tackling a new project, FST has the ability to build, adapt, remodel, amplify and create. Whether it's building a brand from scratch or creating campaigns for an established one, FST's approach doesn't change.
FST works primarily in brand and campaigns, across a wide range of sectors, in a variety of media. Being strategy-led means the idea always precedes the execution, form always follows function.
At FST's core is being a design agency as a team of creative thinkers, but beyond this, they believe that design always serves a higher purpose. Satisfaction for them only comes from solving our clients' problems through creative thinking. This thinking is then applied through beautiful design, so FST can deliver solutions that work.
Highlights
Strategy-led design
Video productions, Graphic Design
Team of creative thinkers
27. Creativeans

BEST FOR 
Product and packaging design
WEBSITE
https://www.creativeans.com/
ADDRESS
39 Woodlands Close, #08-56, Mega@Woodlands, Singapore 737856
CONTACT DETAILS
+65 6957 5696 |

[email protected]

OPERATING HOURS
Weekdays: 9:30am–6:30pm
Creativeans offers a wide range of graphic design services for branding, product and packaging design, and website design for local and global industries. They've created content for mid-size companies and prominent enterprises.
They've also gained several awards from renowned institutions and been featured in media publications. That's just a few of the many reasons they've become the best graphic design company in Singapore.
Highlights
Social media management
Production support
Customer Reviews
Most clients gave compliments to the brilliant graphics of Creativeans. One of their clients left this feedback:
"Amazing service!! I am totally satisfied with the performance of graphics designed for me at Creativeans Pte Ltd. They are very professional and makes your work very easy. I would say they are the best for you and gives excellent help in graphics.I highly suggest you for graphics design services."
28. Kudos Graphics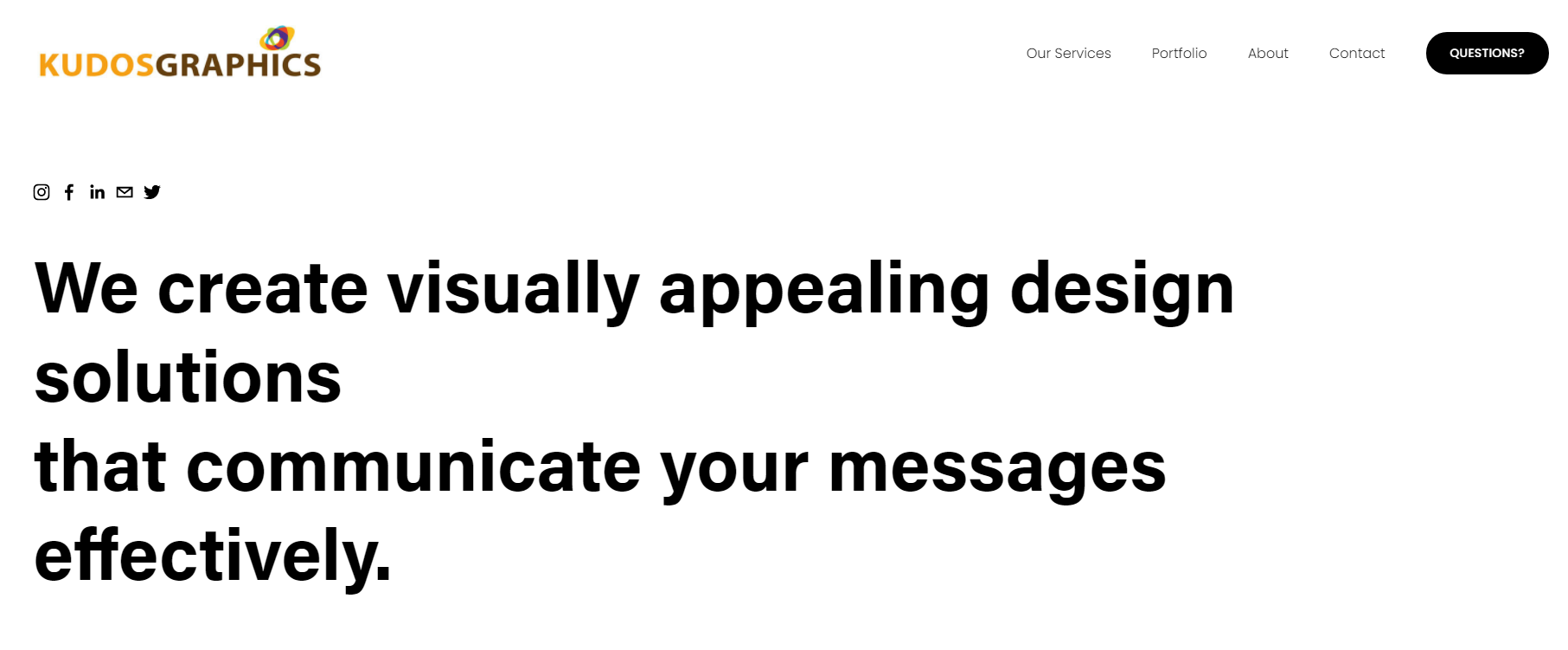 If you're looking for a firm that can help you with your design journey, then you may want to consider Kudos Graphics.
Kudos Graphics is a multi-disciplinary design consultancy that was first established in 2006. The Kudos Graphics team is made up of highly talented professionals whose specialisations allow them to confidently and competently work on various design projects for different industries.
Over the years, the firm has worked tirelessly in providing top-notch, flexible design services to the people of Singapore.
These services include print design, powerpoint design, infographic design, web design, branding design, and animated explainer videos. Aside from that, Kudos Graphics also offers non-design services, which include copywriting, copy editing, illustration, photography, printing, and web hosting.
The Kudos Graphics team prides itself on doing things right the first time and delivering them promptly, so clients can expect extensive consultations, where Kudos Graphics can learn about the project on-hand. Constant updates throughout the duration of design projects are expected as well.
All in all, Kudos Graphics makes an excellent choice for design services given its diverse and skilled team and its extensive list of offerings.
Highlights
Offers design and non-design services
Over ten years of experience in the field
Affordable rates
Delivers projects on time
29. Advancement Theory Design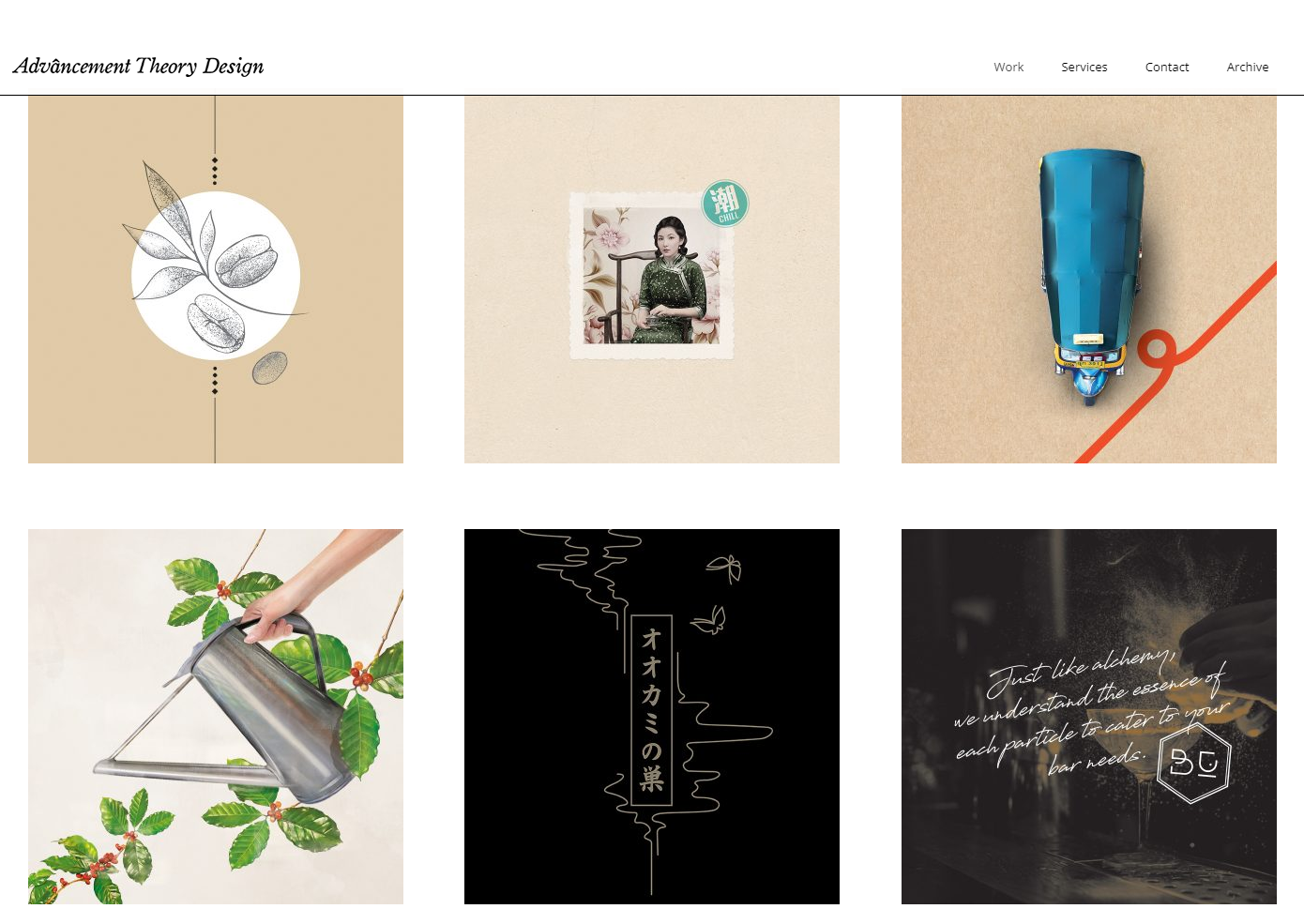 BEST FOR 
Design Services
WEBSITE
https://advancementtheory.com.sg
ADDRESS
51 Bukit Batok Crescent
#07-12A
Singapore 658077
CONTACT DETAILS
+65 9173 2304 | +65 9336 8587
info(at)advancementtheory.com.sg
OPERATING HOURS
9AM to 5PM
The next entry on our list, Advancement Theory Design, is a humble multi-disciplinary marketing and branding agency that has made a name for itself in Singapore in recent times.
The agency is known for its exceptional work in design and its various mediums, working with clients from different sectors and industries and delivering carefully crafted material that help draw attention to the client's brand.
The services that Advancement Theory Design has to offer are brand development and rebranding, art direction, creative direction, graphic design, packing, events graphic, retail styling, foot photography, menu design, digital illustrations, and digital imaging.
Aside from that, the agency also offers to do work that are only adjacent to their core offerings, such as print and publication, content and strategy, social media content, and copywriting. 
As is typical in this field, each and every service that Advancement Theory Design has to offer is tailored to fit the client's needs and brand.
The Advancement Theory Design team dedicates much of their schedule in meeting with their clients, to ensure that they spend ample amount of time learning about what the client stands for, what they have to offer, and who their target market is. 
All in all, the dedication to providing quality and diverse design services make Advancement Theory Design an excellent choice for your design needs.
Highlights
Extensive service list 
Caters to businesses of all sizes and different industries
Works within the client's provided budget
30. OuterEdit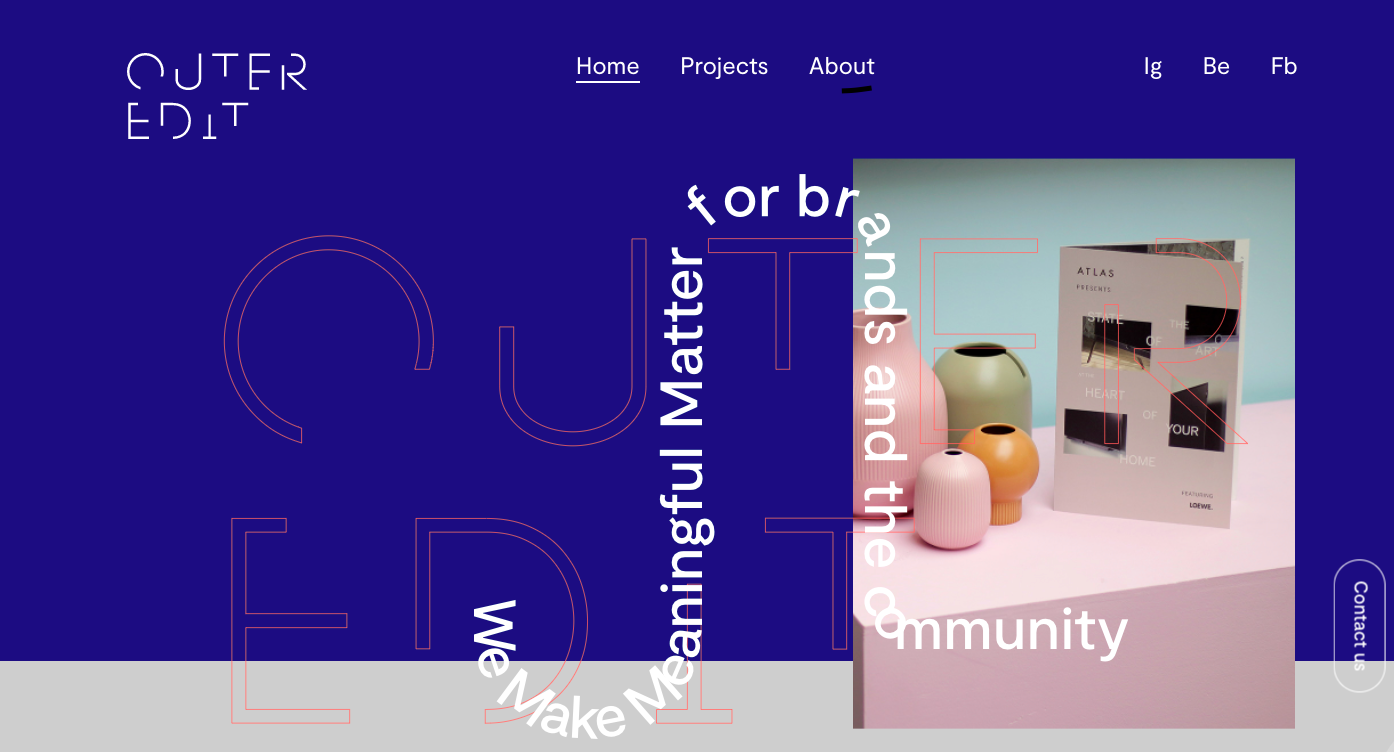 BEST FOR
Creative Direction, Creative Development, Marketing Strategy & Roll-out and Client Care & Design Management
WEBSITE
https://outeredit.com/
ADDRESS
15 Bukit Pasoh Road #03-01, Singapore, Singapore
CONTACT DETAILS

Phone +65 6224 4320 | WhatsApp +65 8626 2416 | [email protected]

OPERATING HOURS
Monday to Friday: 9:30 AM – 6:30 PM
Saturday & Sunday: CLOSED
In 2011, OuterEdit launched its first online T-shirt store. Their plan was to bring together artists and designers to celebrate creativity on wearable canvases. 
They have launched the world's first online 5-way collaboration with our local and international partners after months of testing, connecting thousands of creatives in the process.
After this, their effort and brilliant ideas paid off as everything just fell into place wherein they have been awarded, nominated, and certified.
They become a multi-award-winning branding & creative agency that makes meaningful matters with brands, clients, and the community at large. 
Last 2021, they have been nominated as well for the President's Design Award (Singapore, 2021) Nominated Branding & Creative Agency. 
Plus they have also been a Certified Management Consultant (SCMC) recognized by TÜV SÜD Singapore to deliver the highest degree of professionalism, quality, and client satisfaction and is also a certified consultant for Singapore SMEs looking to apply for the Enterprise Development Grant (EDG). 
Entrusting your brand with them will surely be a success for they know what they are doing inside and out. They will be with you from day one as their work is founded on their team's passion and desire to solve problems and tell authentic stories in new, unexpected, honest, and impactful ways. 
OuterEdit's team is as diverse as it is dynamic, always ready to craft meaningful creative solutions for adventure brands.
Their studio culture is inclusive, multidisciplinary, collaborative, and experimental, and they enjoy pushing the limits of what design and creativity can achieve for brands and the people who interact with them.
Highlights
Years of experience in the graphic design industry
Extensive service list 
Caters to businesses of all sizes and different industries
31. Apple Graphic
BEST FOR 
Specialised digital marketing solutions
WEBSITE
https://applegraphicsg.com/
ADDRESS
35 Selegie Rd, B1-24 PARKLANE SHOPPING MALL, Singapore 188307
CONTACT DETAILS

Mark – Operation Executive
+65 9245 3229

Arun – Senior Designer
+65 9895 9664

For queries : +65 9895 9664

Email: [email protected]

OPERATING HOURS
Mon to Sat: 9:00 AM — 6:00 PM
Our experience with Apple Graphic was nothing short of impressive. Their services, marked by creativity and precision, left us truly satisfied.
From the moment we reached out, their convenience shone through. Timely responses and seamless communication made our collaboration effortless.
Quality, the cornerstone of design, was Apple Graphic's forte. Every pixel was carefully crafted, turning our ideas into visual masterpieces.
Remarkably, Apple Graphic's exceptional quality didn't come with an extravagant price tag. Value for money was evident in every project they undertook.
Apple Graphic embodies the essence of a top-notch graphic design company. The services they provide are not just ordinary, but extraordinary.
Convenience, a rare gem in the business world, is what sets them apart. Their commitment to a smooth customer experience is unmatched.
Quality is the beating heart of Apple Graphic. Their designs are not merely pixels on a screen; they are works of art.
And the cost? In a world where quality often demands a hefty price, Apple Graphic's affordability is a breath of fresh air.
Their pricing is a testament to their dedication to their customers.
Apple Graphic doesn't just create designs; they craft stories. Every project they undertake is a masterpiece in its own right.
In terms of convenience, they are a model for the industry. Responsive, attentive, and efficient—they make the design process a breeze.
Quality is non-negotiable at Apple Graphic. Their work speaks volumes about their commitment to excellence.
And when it comes to cost, Apple Graphic is the epitome of fairness. Their pricing reflects their desire to make quality design accessible.
However, they don't offer promos yet. We suggest checking their website for other affordable deals.
Highlights
Creativity
Timeliness
Quality
Affordability
32. Design Outsource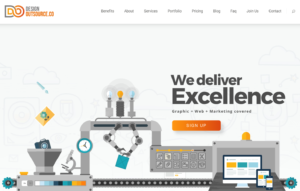 SERVICES 

Graphic Design Services

Website Maintenance Service

Marketing

WEBSITE

ADDRESS

221 Henderson Road,

#07-17 Henderson Building,

Singapore 159557

CONTACT DETAILS

Telephone: +65 9296 6236

Whatsapp: +65 9296 6236

OPERATING HOURS

Monday – Sunday, 24 hours
Design Outsource is a design and content marketing firm composed of specialists that have more than simply a love for high-quality design.
With offices in China, Singapore, and Indonesia, it has quickly evolved into a major brand in graphic design, website maintenance, and social media marketing since its inception in 2013.
This program is ideal for people who know they will want design services throughout the year and wish to book the time of a creative expert at a reduced rate.
We like how they take great satisfaction in your project and produce the outcomes you expect and deserve. They maintain high standards while reducing your stress and overhead expenditures to help you succeed.
In the digital era, they understand what it takes to gain and retain audience attention. As such, they offer unlimited services when and where you need them the most as your go-to professionals for design, web maintenance, and marketing. 
Highlights
Affordable rates
Great customer support
Individualized service
Customer Reviews
He is highly knowledgeable about the actual process of setting goals."
"YJ shows a high degree of creativity in setting and pursuing goals. He is highly knowledgeable about the actual process of setting goals." – Danyun Liu
That's it for our list of the best graphic design companies in Singapore! If you'd like to recommend more options, you may also share them with us!
Also, another important factor in building timely and engaging graphics is updating your domain hosting with the best web hosting in Singapore! This will greatly help your website to look more reliable and be dynamic, so check out our roundup of the top providers for that service as well.