11 Best Gaming Mouse in Singapore: Top Brands and Reviews
If you're a gamer looking for something that can give your next gaming session an edge, you're probably interested in the best gaming mouse in Singapore. A good mouse can make a serious difference in your performance.
You're in luck because we're talking about the best gaming mouse in Singapore today. But before we present our list, we'd like to offer a few tips in how to find the best gaming mouse in Singapore. That way, our readers can be sure that they're buying one that caters to their needs.
If you already know about these things, however, feel free to jump right ahead to our list of the best gaming mouse in Singapore. Anyway, let's start!
How to Find the Right Gaming Mouse?
Looking for the right gaming mouse can be hard for some gamers because there are too many things to consider. Failing to know about these things can cost gamers a great deal of money, most especially when they end up buying the wrong item.
One of the first things all gamers should consider is the game type they usually play because it will determine the features to look out for.
Other than that, the sensor, wire, DPI/CPI, and grip style are also worth considering to ensure that you will receive your money's worth.
Let's go over each of these factors below.
1. Type of Game
As mentioned earlier, the type of game one usually plays will determine which gaming mouse to get.
In line with that, MMO and RTS gamers need to look for a gaming mouse in Singapore with additional buttons, alternative functions, and macros. These features can help them customise the mouse to their needs.
But gamers focusing on shooting games would prefer a mouse with great accuracy and fast tracking. They might even prefer a mouse with a DPS/DPI clutch.
Most manufacturers state what types of games their mice are for. Some are broad-use items, though, so as long as you're flexible with your gear, you should be able to use those for nearly any game.
2. Type of Sensor
It will just boil down to your own preference if you want whether laser or optical sensors — either way, both get the job done.
Some would argue that optical ones are better because an optical sensor provides gamers with a reactor sensor, which results in better gaming.
Meanwhile, laser mouse users can attest that a laser mouse doesn't lag as much as an optical one.
In our opinion, a great sensor should have accurate tracking, no jitter, no acceleration, no angle snapping, and a fast poll rate. Get a truly good mouse and the question of whether it's optical or laser becomes moot.
3. Wire or Wireless
Once again, this will come down to your own personal preference. Both will have pros and cons.
A wired gaming mouse in Singapore is considerably cheaper compared to the wireless one, but you'd better be prepared to untangle the wire from time to time. Some gamers simply don't have the patience for that.
On the other hand, a wireless gaming mouse doesn't come with such a hassle. However, some wireless ones can't promise a consistent reliable connection, which can affect one's gameplay.
4. DPI and CPI
DPI stands for dots per inch, while CPI means counts per inch. Both are important in knowing the performance of your gaming mouse during gaming sessions.
DPI dictates the sensitivity of a mouse. The rule is: the higher the DPI, the more your cursor will move per inch movement of the mouse.
If you have a huge screen, it would be better to get a gaming mouse with a higher DPI to improve your gaming experience. But that's also affected by the game you're playing, as a lower-DPI mouse would mean better tracking and aiming (for the FPS gamers out there!).
On the other hand, CPI is the resolution of the camera used in the mouse's sensors. It will also determine how sensitive the cursor will be at every move of the mouse. Where mice specs are concerned, most manufacturers treat it as interchangeable with DPI.
5. Grip Style
More importantly, gamers should also consider the grip style of the mouse if they want their hands to be comfortable during long hours of gaming.
The three most common types of grip are claw, palm, and fingertip. Grip your present mouse, see what shape your hand naturally takes, and use that as a guide (there are illustrations online for all 3 grips).
The 10 Best Gaming Mouse in Singapore
And that's it for our tips on how to choose the best gaming mouse in Singapore. Now, you're probably more than ready to see which ones we think are worth your attention.
So, without further ado, here's our picks for the best gaming mouse in Singapore.
1. BenQ ZOWIE EC3-C Esports 3360 Sensor Gaming Mouse
Best for competitive gamers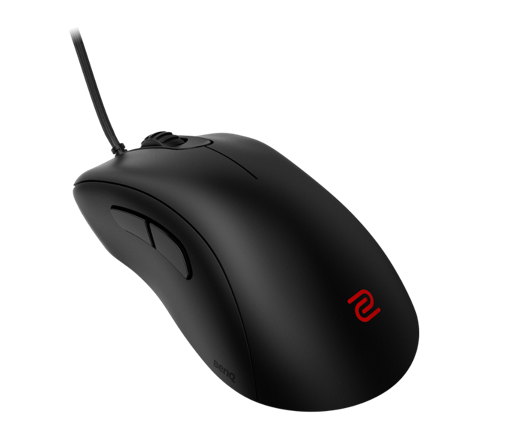 Price: SGD$109
Shop on Lazada or Shop on Shopee
The BenQ ZOWIE EC3-C Esports 3360 Sensor Gaming Mouse has a new shaped compared to ZOWIE EC1 and EC2. This product features a lighter weight, paracord cable, and a 24-step optical scroll wheel.
The overall of ZOWIE EC3-C is shorter than EC2 which allows gamers to have more space and flexibility in doing vertical movements. There is also an extra space at the right side for your 4th and 5th fingers to rest.
Unlike other mice, this only weighs roughly at 70 grams with the cable.
When talking about cables, the EC3-C has a new paracord design. It is soft, resilient, and produces less constraint during aggressive movements.
The last update would be the 24-step optical scroll wheel that has clear indents on each step.
ZOWIE provide the mouse that suitable for players so ZOWIE Ten models in order to let gamers choose their own gaming mouse. It is also important to note that all these models will have C series in the future, giving gamers a wider range of options to choose from.
Highlights
Cable attachment is raised and tilted
Lighter than other mice
Customer Reviews
Costumer review for EC3-C from EC shop:
"The ergonomic shape of the mouse is very comfortable to use for gaming.Also, the lower weight than its predecessors is always welcome."
"Their shapes are godlike (and most copied by other brands) and Zowie mice are literally the only ones I never have issues with when it comes to post travel, build quality or wobble on buttons. This new shape is perfect for my relaxed claw grip and the new cable, lighter weight and improved side buttons are a dream."
"Everyone in the first-person shooter space knows that Zowie is very popular and provides fantastic quality products. The EC3 is no different, but it's also better than previous mice in that it has:
– a reduced size for smaller hands and/or more precise control
– a better, paracorded cable
– more steps on the mouse wheel for more comfortable use outside of games
– reduced weight
I really recommend this mouse for those who like the EC2 and have below average sized hands (mine are 17.5 x 10cm."
2. Fantech X17 BLAKE
Best for Overall Value
Price: $50.00
If you're looking for a gaming mouse designed for macro gamers, then you have to get your hands on the Fantech X17 Blake. We believe it's the best gaming mouse in Singapore due to its price and features.
Not only does it have a matte white design that goes well with any setup, but it also comes with 16.8 million colors and 11 spectrum modes — all of which can elevate your gaming experience like never before!
The Fantech X17 Blake also comes with 1000 DPI, providing gamers with seamless gaming sessions. No need to worry about lagging and slow cursors when you're equipped with one of the best gaming mice on the island.
There's also an RGB switch button that changes the light to enhance your gaming sessions. Gamers can also customise the function of each button.
It also features a comfortable and ambidextrous shape that's suitable for all sizes of hands. Even after hours of gaming, your hands will definitely not feel any form of discomfort.
Hands down, this is the best Fantech mouse is great for long hours of gaming of all levels.
Highlights
1000 DPI
Durable nylon cable
For small and big hands
Customer Reviews
Customers noted that it looks premium and high-end despite being one of the cheapest gaming mice out there. Some also commented that the buttons are smooth to click and the RGB colours are perfect for gaming.
A few customers also mentioned that they would recommend it to their gaming friends because it meets all their expectations.
3. Tecware EXO+
Best for Lightweight Design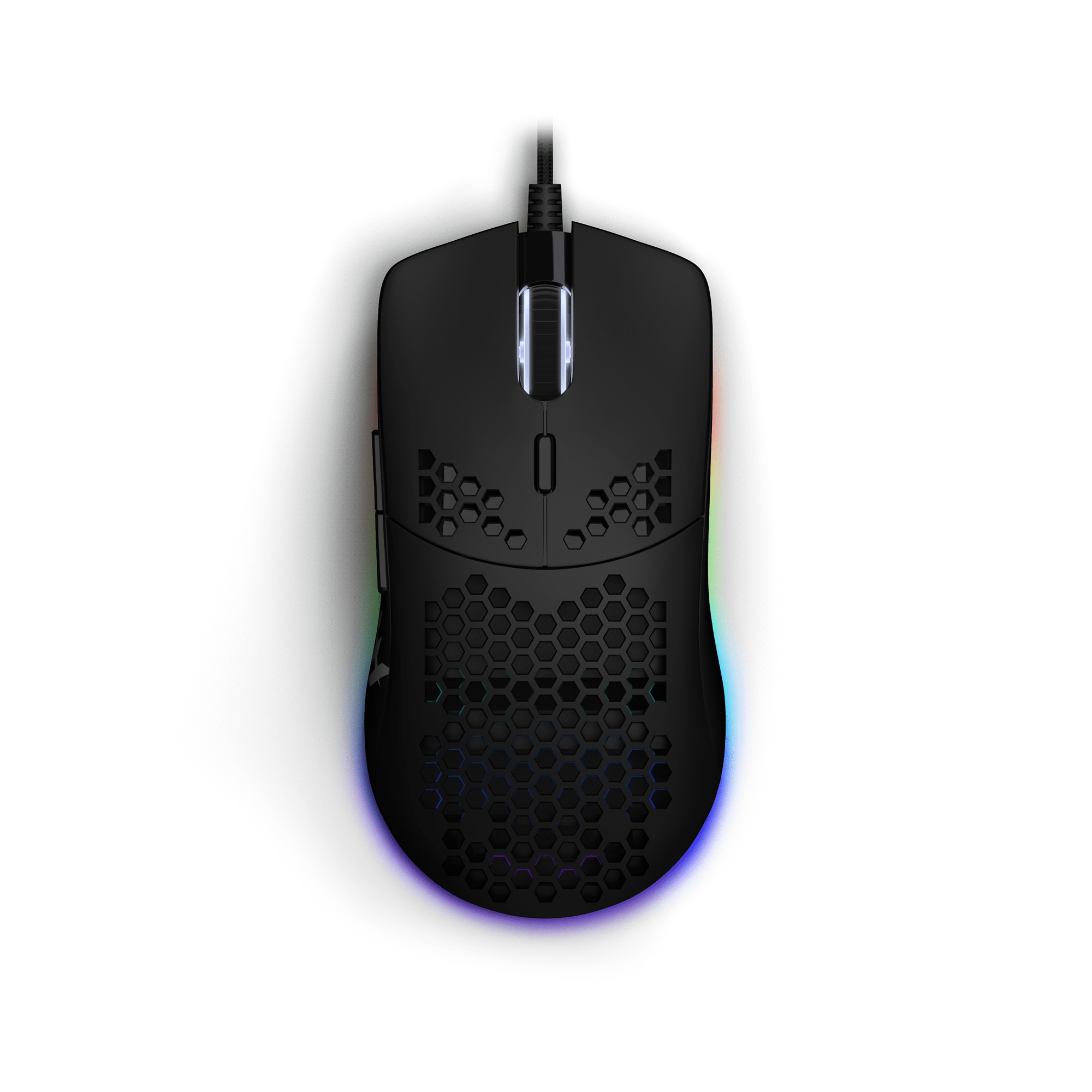 Price: $35.00
The Tecware EXO+ is a gaming mouse in Singapore that's known for its lightweight and sleek design, something that most gamers want from their gaming mouse. Weighing only 69 grams, it features a honeycomb structure designed to make hands comfortable throughout hours of gaming.
It also comes with 10 adjustable LED modes and 2 LED zones.
More than that, it's guaranteed to last for multiple years because it has a lifespan of more than 10 million clicks, a lot longer than most gaming mice sold on the island. This is why it may be the best gaming mouse in Singapore if you want a long-lasting mouse.
In terms of durability, it also doesn't fall short. It comes with an ultra lightweight aero cord that defies the law of aerodynamics and feels almost non-existent, allowing gamers to move their hands freely.
Highlights
69 grams
10 million click
Ultralight aero cord
Durable and lightweight design
4. Razer Viper Mini Chroma
Best for Minimal Drag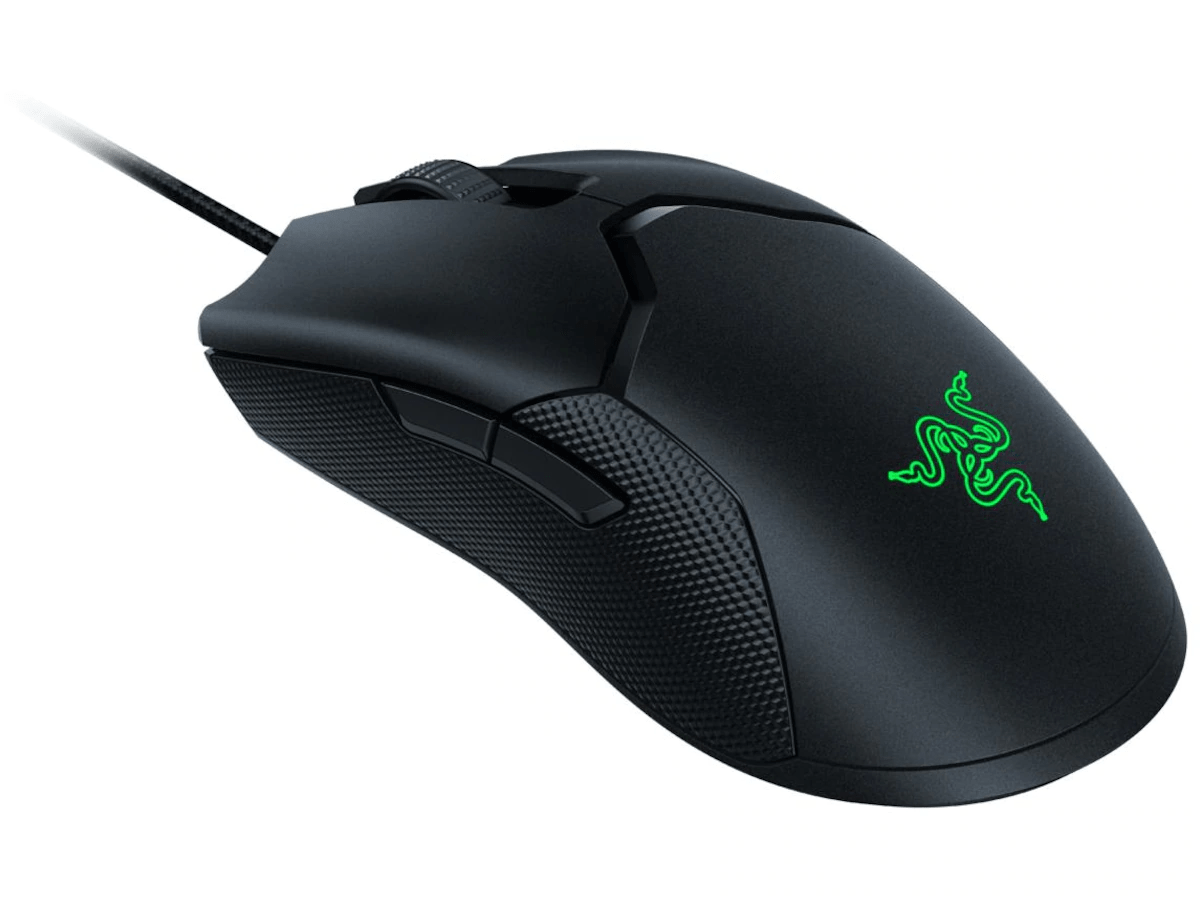 Price: $39.90
The Razer Viper Mini Chroma is also known for its lightweight design that doesn't create a heavy, dragging feeling while playing. It's also recommended for gamers with medium-sized and small hands.
In terms of grip styles, it's perfect for gamers with either a claw or fingertip grip. It also comes with 6 programmable buttons whose functions can be changed depending on the gamers' preference — which is why a lot of gamers call it the best gaming mouse in Singapore.
What's more, it boasts an industry-leading response time of 0.2 milliseconds, significantly faster than the capacity of other gaming mice out there. Its DPI, on the other hand, stands at up to 8500.
Highlights
8500 DPI
Razer speedflex cable
2 millisecond response time
6 programmable buttons
5.   Red Dragon M991
Best for Wireless Gaming Mouse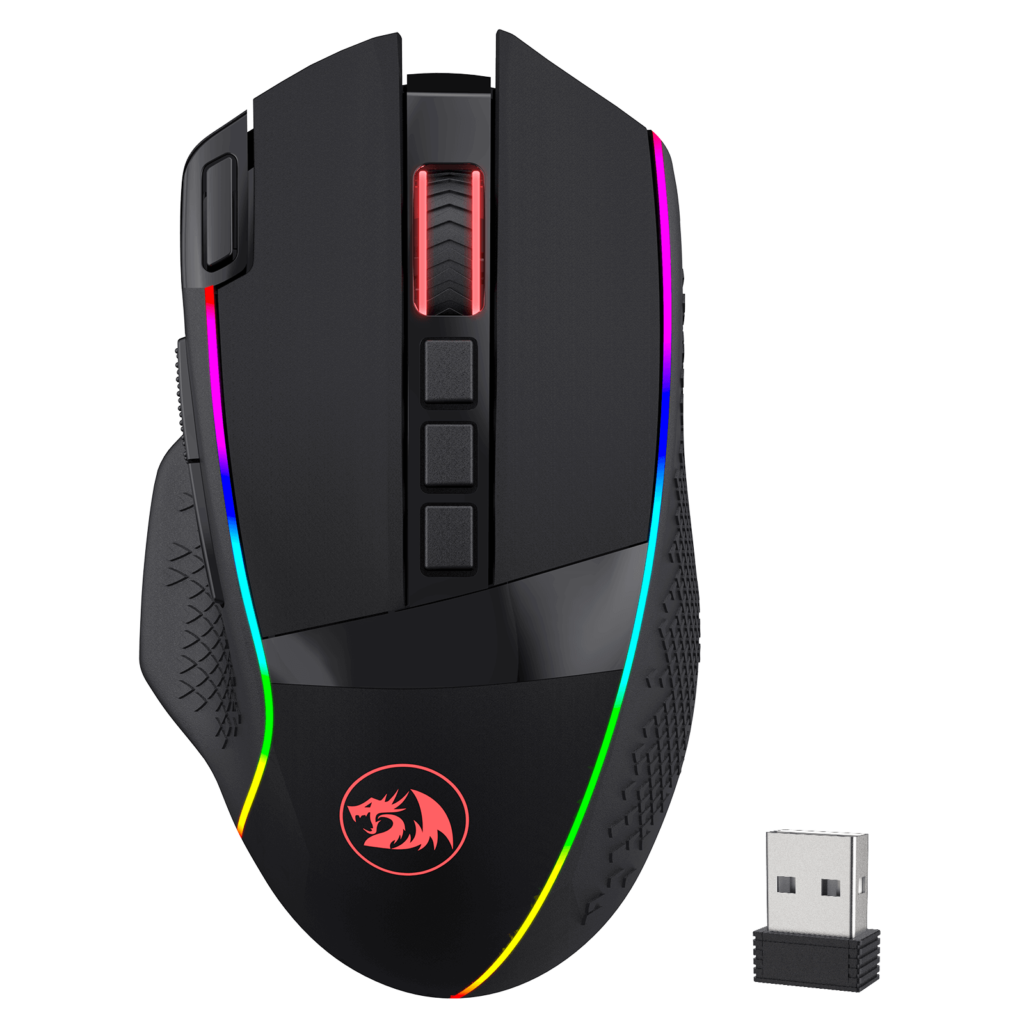 Price: $63.67
Just by looking at this list, you can immediately say that Red Dragon specializes in wireless gaming mouses. They know that cables have a great impact when it comes to gaming so they continue to provide people with long-lasting wireless Moses.
What makes the M991 Wireless FPS Gaming Mouse stand out is its rapid-fire shortcut.
When this is pressed, the timer circuit sends numerous pulses to the controller that stimulate the mouse button that is clicked. Make sure to use this wisely if you want to win your game.
Unlike other mouses, it has an RGB option. What makes it better is that it is software supported so if you want to customize your lighting, this is perfect for you.
Additionally, what we love about this product is that it has a 19000 maximum DPI. You are free to adjust it depending on your preferred value and gaming tactics.
It is geared with 5 onboard DPI levels which are 100, 2000, 4000, 8000, and 19000. But of course, you are still allowed to DIY your DPI with the software.
Highlights
9 programmable buttons are editable with customizable tactical keybinds
Equipped with the PAW3370 Optical Pixart sensor
1000 mAh rechargeable battery
16.8M Customizable Color Options
6. Razer DeathAdder V2
Best for Ergonomic Shape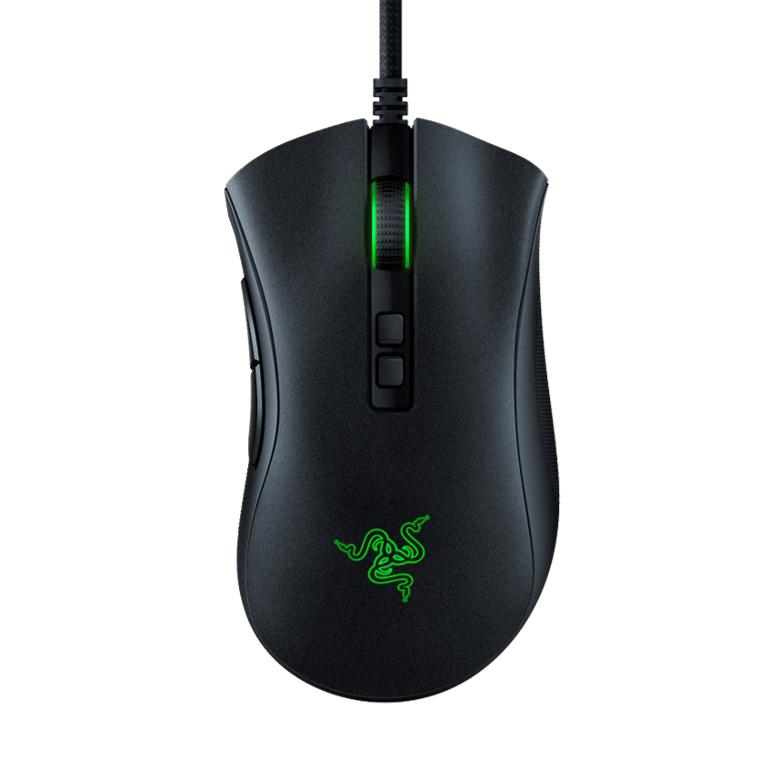 Price: $42.17
There's no doubt that Razer DeathAdder is among the top gaming mice on the island. A handful of professional gamers consider it the best gaming mouse in Singapore for its durable design and high-quality optical sensors.
This gaming mouse can go up to 20,000 DPI. No need to worry about delayed movements as well because it has an amazing response time.
Another reason we call this the best gaming mouse in Singapore is its ergonomic shape that's perfect for all sizes of hands and grip styles.
There are also a total of 8 programmable buttons that can be configured according to your preferences as a gamer, so every movement can be executed with ease.
Highlights
20,000 DPI
Lightweight design
8 programmable buttons
7.   ASUS ROG Pugio II
Best for Connectivity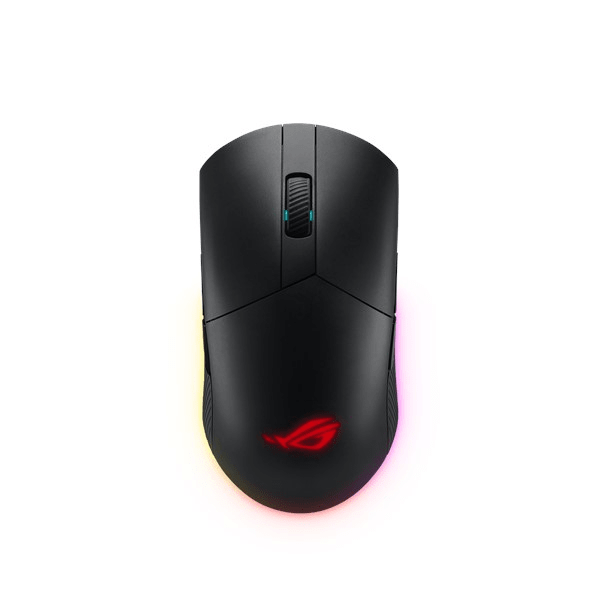 Price: $142.50
If you have extra money to spare for a gaming mouse in Singapore, then we strongly recommend checking out the ASUS ROG Pugio II. It might be leaning towards the expensive side, but it can guarantee a gaming experience that you've never had before.
It's the ideal gaming mouse for gamers who don't like the dragging feeling that comes with wired ones. You may connect it to your computer through 3 ways: Bluetooth, wired USB, and Wi-FI.
More than that, the ASUS ROG Pugio II features a technology that scans the radio spectrum to identify and avoid channel congestion, so no worries about getting disconnected if you choose a wireless connection.
Highlights
SmartHop technology
Configurable buttons
Accessory case
8.  BenQ ZOWIE ZA13-B
Best for Esports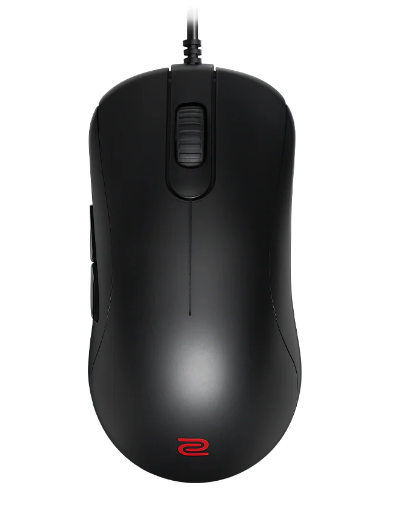 Price: $109
Unlike other devices, the ZA-B Series offers three different sizes to fulfill different gamers with different preferences. This is perfect for gamers as you can pick one that best fits in your hand so that you can bring your A game during every round.
The ZA13 is the smallest out of all. Its high-profile design provides better control for both claw and palm-grip users.
We can proudly say that the ZA Series is suitable for gamers who prefer to maneuver the mouse with your palm and prefer to have contact between the palm and the back of the mouse.
Some of the more prominent developments they made with this gaming mouse is how the ZA-B has removed right side buttons, to prevent interference with a right-handed user's grip.
ZA-B even has raised cable joint to lower the chance of the cable dragging on the mousepad.
Highlights
Wired, pro-graming mouse
Different sizes and shapes for personal fit & grip
High profile, driver-less design
Adjustable DPI and report rate setting
16 notch optical mouse wheel
Customer Reviews
Here's what some people have to say:
"One of the best mouse I ever had, like previous version one (ZA12). But this ZA12-B have a big (not shape) different between the old version which is left & right click are more softer, scroll wheel improvement, raised cable and more accurate."

9.  BenQ ZOWIE S1
Best for Players With Small Hands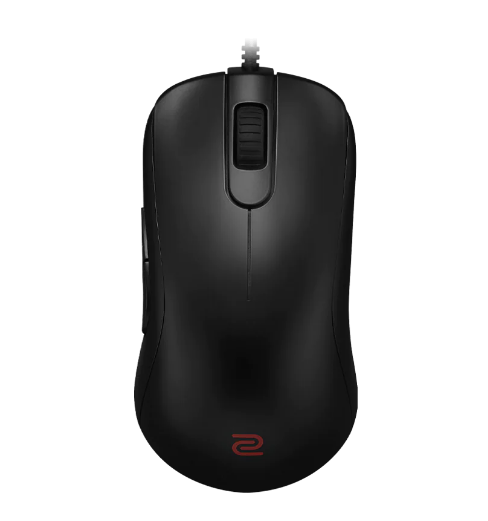 Price: $109
Buy it from on Lazada or Shopee
The S Series is designed to have a shorter overall length, allowing users to easily wrap their hands around the mouse and hold it.
This particular design of the S Series has also taken movement in mind. It's a very agile and comfortable mouse for FPS Fans.
There's enough space between the palm and back edge of the mouse so users can move freely during vertical movements. The S Series is equipped with 3360 sensor and comes in two different sizes. The S1 model is simply the bigger size of the two.
Highlights
Professional Esports gaming mouse
Designed and preferred by professional players
Palm support
Raised front end
Customer Reviews
Here's what some people have to say:
"Tired of the usual brands getting double click issues within less than a year? Look no further, Zowie is here! They've got the best shapes and have actual long lasting clicks. I just got the S1 after coming from an FK1 of 2 years. My hand size is 19.5cm x 11cm and the size is just right for me. If yours are around 18cm or below, the S2 would be better."

10.   Redragon Vampire Elite M686
Best for Battery Life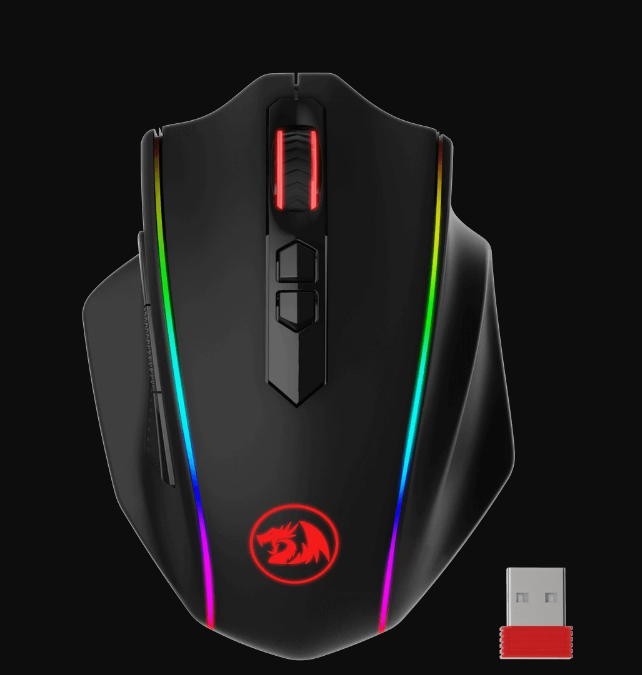 Price: $49.99
Are you looking for a gaming mouse in Singapore that is built with an ultra long-lasting core? Then you must get your hands on the Red Dragon Vampire Elite M686! It is equipped with a 1000 mAh rechargeable battery and PMW3335 Optical Pixart sensor that allows you to use it for up to 45 hours.
It comes with a DPI that is adjustable up to 16000 and 8 programmable buttons whose functions can be changed according to your preferences. It features a black matte design, as well as various lightning modes — all of which can light up your room and give you that in-game competitive vibe.
With its premium-grade features, you will certainly be satisfied while playing. Avail their Vampire Elite M686 today– it promises to bring you the best gaming experience you've never had before.
Highlights
Wireless gaming mouse
Ultra long-lasting core
Easy keybinding with 8 programmable buttons and 3 side macro buttons
Adjustable lighting modes
Adjustable DPI up to 16000
Customer Reviews
Some also commented that the buttons are smooth to click and the RGB colours are perfect for gaming.
"I've been a fan of ReDragons products for a good while, and regardless of the RGB, this mouse feels amazing on your hand. If you have big hands, you'll like this mouse. It has back and forward buttons along with a button in between the back and forward buttons. It has DPI switches at the top which range from 1000, 2000, 4000, 8000 and 16000. There's software that you can download for the mouse where you can customize the mouse the way you want it. I personally have the DPI set to 1500. The lights on it look really good for a mouse, and this mouse was a nice upgrade from ReDragon's M719 Invader Wired mouse. The scroll wheel feels nice and firm, it feels ergonomic and I can't express how much I like this mouse ever since I got it! Five stars for ReDragon cause they're awesome! They have great quality control and amazing products! I'm glad to be a ReDragon customer!"
11.   Redragon Impact Elite M913
Best for Efficiency and Accuracy
Price: $49.99
Whether you're looking for a wired or a wireless mouse, the Redragon Impact Elite M913 fits the bill. This product has dual modes of 2.4Ghz wireless and USB-C wired mode assemble… besides having 12 side buttons as an MMO gaming mouse feature.
It fits great in your hand and is very comfortable to use, even if you're using it outside of gaming. This is great because now you won't have to purchase multiple mice for different kinds of situations
Although they can be draining to the battery, the lights are definitely cool and customizable (you can choose from 16.8 million colors, as is now the standard). You usually have to charge the battery after 2 to 3 days of use, especially if you use it with its lights on.
It is important to note, however, that the battery charging can be improved on since it takes a while to charge to charge. When you connect the device to your laptop so that it can charge, it may also get in your way.
Nonetheless, this is still a great mouse that you can use on a daily basis, even when you're not playing the latest PC games!
Highlights
Waterproof surface
Anti-slip rubber base
Low-consumption advanced chip combo with 1000mAh battery capacity
Eco mode extends the usage time to 80 hours max
Equipped with 5 onboard DPI levels (1000/2000/4000/8000/16000) + customizable DPI
20 buttons in total
Customer Reviews
Some also commented that having a lightweight mouse with adjustable DPI levels is incredible for any user.
"The m913 mouse is absolutely incredible. I was looking for a lightweight mouse with adjustable DPI levels. The price was unbeatable and I loved the tech specs over other mouse competitors. The wired and wireless connection was a h sell for me. Also the magnetic compartment to store the USB for wireless use was a plus.
This mouse is such a great wireless MMO mouse. It performs with great speed and you can change the polling rate up to 1000hz."
And that's it for our list of picks for the best gaming mouse in Singapore. We hope you were able to pick at least a few that you think could meet your needs as a gamer.
For an even better gaming experience, we highly recommend checking out our list of the best gaming chairs in Singapore. After all, being comfortable while playing should be every gamer's priority.