8 Best Electric Stoves in Singapore for All Kitchens
An electric stove is a great investment if you're the type who mostly does the cooking at home. The sleek and stylish looks of an electric stove suit any modern kitchen or apartment too!
In addition to having great aesthetics, electric stoves are safer than gas cooktops, especially if you have a family with young children, pets, or people with mobility issues. That's why many people are switching to them now.
Getting the right stove for your kitchen requires a lot of consideration, though. Still, getting one that suits your needs ensures that your cooking goes smoothly.
We'll talk about the factors to consider when picking an electric stove. Once you've decided to buy one, here's a list of some of the 7 best electric stoves in Singapore for all kitchens.
Factors in Picking an Electric Stove
There are at least 3 main factors to consider when picking the best electric stove in Singapore. Let's go over each one here:
1. Stove Type
There are 3 types of electric stoves: the electric smooth-top cooker, the coil-type electric cooker, and the induction-type cooker. Each cooker comes with pros and cons.
First off, you should note that electric stoves build up heat slower than a gas cooker, so it may not be ideal for those who are often pressed for time.
Electric smooth top cookers are often made out of glass ceramic with a heating unit right under that layer. These are often the most pleasing to look at.
Being made of glass, the downside is that cast iron pans, glass containers, or stoneware isn't viable over this type of stove since it scratches easily. Another factor is that overheating might cause the pan to stick to the glass surface.
Coil-type cookers are more affordable than the other two. This stove usually heats up due to a coiled conduction metal. However, this type has uneven heat distribution due to the coils not being leveled properly at times, so it cooks unevenly.
Induction type cooktops are more efficient due to induction heating. Simply put, the cookware itself becomes the heat source as opposed to having a source of heat beneath it.
It heats up and cools down faster than the other types, thus offering more control on the temperature like a traditional gas stove.
However, it has the same downside as the smooth tops: only limited types of cookware can be used on it.
2. Your Kitchen Needs
Are you the type that spends a lot of time in the kitchen, or do you only cook ever so often? Do you prefer quick cooking, or do you spend hours sweating over a nice home-cooked meal?
Gauge your needs first before spending on a new electric stove. The shiniest, new model doesn't always meet your needs, because it might be best for a type of cooking different from yours.
Our advice here is to check the product's features as carefully as possible before buying. That can give you an idea of whether or not it's a good choice for you.
3. Budget
Sometimes we think that the most expensive one out there is probably the best pick, but that's not always true. That's why checking out different brands and models may help pinpoint the ideal stove.
Looking at your budget is a major consideration, of course. That's since electric stoves in Singapore are more expensive than gas cookers.
Also, several good brands often drop their prices on old models at the end of the month, so keep an eye on some home appliances that you'd like to check out.
The Best Electric Stoves in Singapore
With all that advice in mind, let's look at our picks for the best electric stoves in Singapore.
1.   Rinnai RB7012H-CB Induction Hob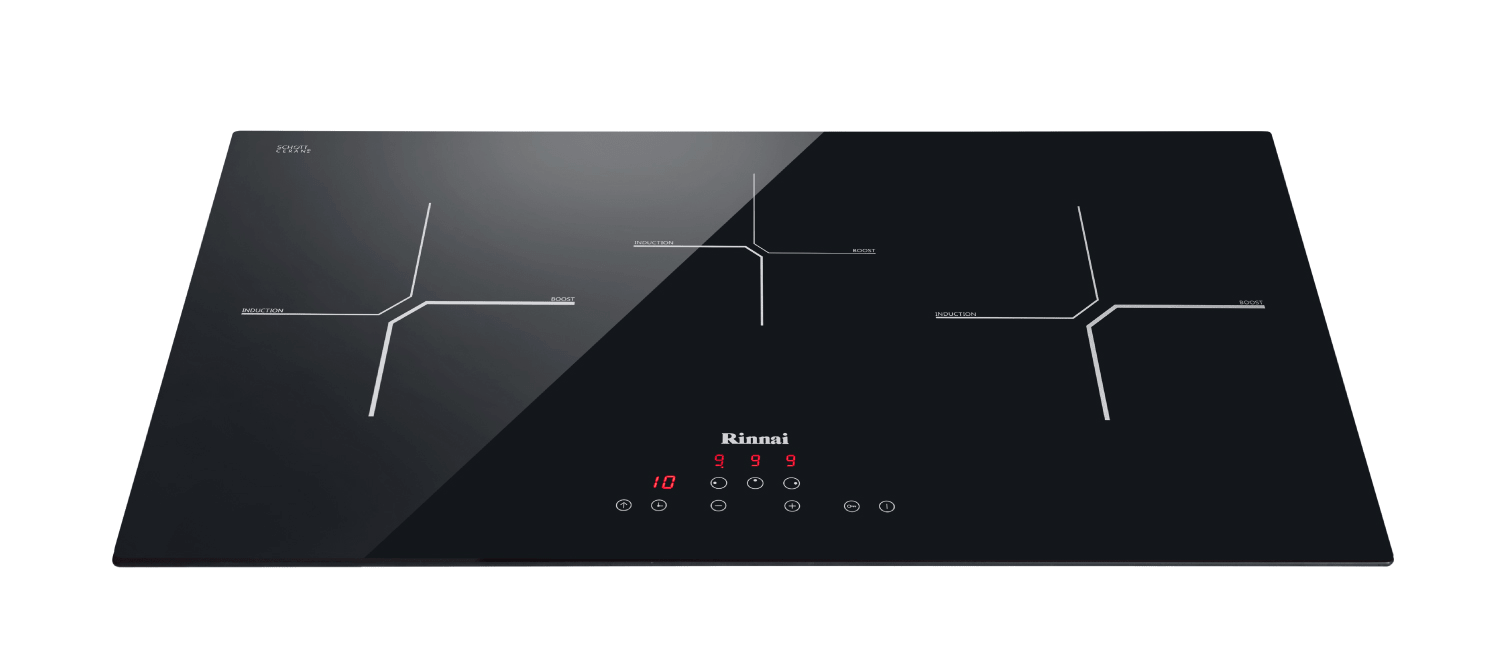 Price: $799.00
Limited Stocks in Shopee, Buy Now
Rinnai's induction cooktop has an automatic sensor that accurately recognises the size of the cookware, before heating its base.
With 9 power level settings for more choices in temperature control, cooking is a cinch with this high-tech stove.
This induction cooktop also has a child-lock feature in its programming so it doesn't get accidentally switched on by tiny tots, a perfect choice for anyone with young children running around. The child-lock can also be used during cleaning.
Highlights
Automatic size-sensing feature that saves energy
Child-lock safety feature for families
9 power level settings
2.   Fisher & Paykel CE604CBX1 Ceramic Hob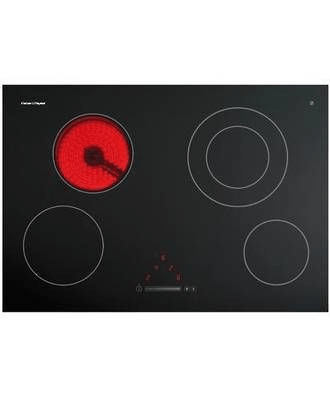 Price: $1,277.00
Limited Stocks in Harvey Norman, Buy Now
Fisher and Paykel presents a ceramic cooktop that has a HiLight® high speed ribbon elements function. That speeds up heating and adds more power to the cooking process.
The same feature helps the cooktop maintain an even temperature while cooking to prevent burning. Its flat profile also provides ease of moving around cookware.
The sleek design of this electric stove is also a bonus for those who want a pretty piece in their kitchen.
Highlights
HiLight® high speed ribbon elements for quick heating
Flat profile for the ease of cookware transfer
Even temperature control
Customer Reviews
Here is a review for the Fisher and Paykel Ceramic Hob from ProductReviews:
I've had this cooktop for nearly 5 years and it has given me no problems at all, it cooks evenly, quickly and is easy to clean. It just does what it's supposed to do with ease. I would highly recommend it. We also have an underbench oven to match. Both are very stylish.
3.   Fujioh FH-ID5125 Induction Hob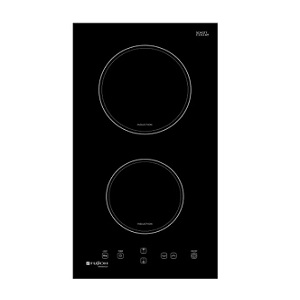 Price: $520.00
Limited Stocks in Shopee, Buy Now
One of the cheaper electric stoves in Singapore in this list, Fujioh FH-ID5125 is an affordable pick that doesn't sacrifice quality. Its user-friendly interface can be used even by someone with little-to-no experience with electric cooktops.
Its Schott Ceran panel gives it a glassy finish with heat resistance and stability. This Japanese brand doesn't disappoint with this model, which is why it's one of the best electric stoves in Singapore.
Highlights
Residual heat indicator
Durable Schott Ceran panels
Auto switch off when cookware is removed
4.   Tecno Induction Hob TIH280D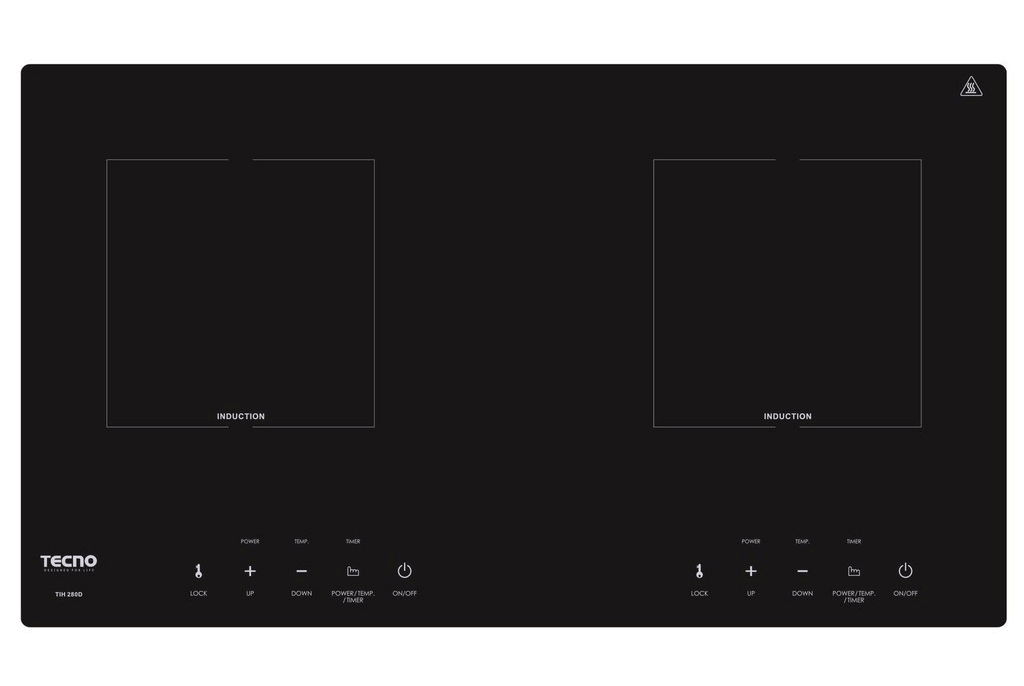 Price: $756.00
Limited Stocks, Buy Now in Shopee
Tecno's intelligent power-sharing technology enables each burner to have a maximum output of 2200W. This electric stove is made for heavy-duty kitchen work, this stove top is for the cook who takes cooking to the next level.
It has a 3-hour timer, so you wouldn't have to worry about accidentally leaving your food burning. It also has overheating protection for extra safety measures and child safety locks.
Highlights
Maximum output of 2200W in each burner
10 power level settings
3 hour safety timer
5.   PowerPac Ceramic Cooker PPIC880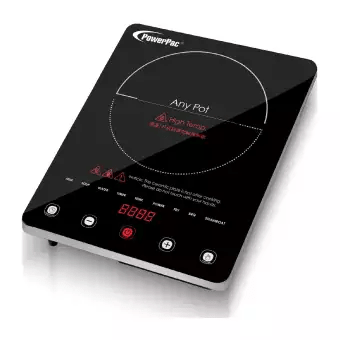 Price: $45.80
Limited Stocks In Shopee, Buy Now
Another affordable pick, this one burner electric stove is great if you're not the type who cooks a lot. It's also ideal for making hotpot.
This stove top presents high-heat efficiency cooking with its infrared technology. It doesn't emit high frequency electromagnetic radiation and is eco-friendly to boot.
Unlike most ceramic cooktops, it can handle most types of cookware, from ceramic to stainless steel. It's also one of Powerpac's highest-rated cooktops in Lazada.
Highlights
2000W maximum output
Anti-slip feet for protection
Highly efficient infrared heat source
Customer Reviews
Some of the customers commented on the soft-touch buttons and how easy it is to boil water on this stove. However, they commented that it is not suitable for dual voltage usage.
Others also stated that its power needs to be manually shut down. But many customers are impressed by the range of cookware they can use on it, from steamboats to glass teapots.
6.  Mayer Hybrid Hob MM75IDHB
Price $1,199.00
Limited Stock In Mayer, Buy Now
Mayer Hybrid Hob MM75IDHB is made for all types of home cooks, from amateurs to experts. With wireless control of both the hood and the stove, as well as an automatic pan recognition, this electric stove is indeed easy to use.
Because it has an induction and radiation hob, this electric stove is suitable for all types of flat-base cookware, whether it may be a specialised induction or a simple clay pot. Each cooking zone has 9 power levels, complete with a boost at the left zone.
This electric stove is also HDB compatible and has child safety locks to avoid any mishaps. Another great thing about Mayer's Hybrid Hob is that while it is already energy-efficient, it also has a lower power consumption.
Finally, it is easy to clean because this flat hob has a surface made from a sleek black Schott Ceran glass.
Highlights
Automatic pan recognition
Wireless control complete with control and child safety lock
2000W maximum induction output
Sleek and easy-to-clean surface
7.  Brandt BPI6210B Induction Hob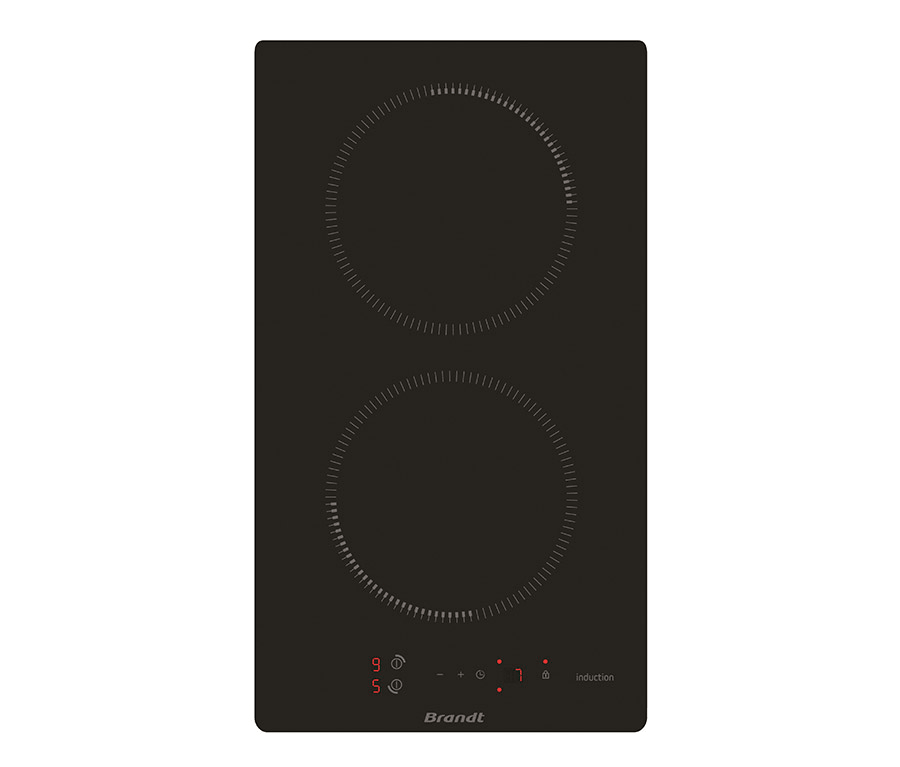 Price: $899.00
Limited Stocks In Shopee, Buy Now
Brandt's interface is good for first-timers who want to try out electric stoves. Boasting 10 safety features, this stove ensures capable cooking that's non-hazardous.
It's no slouch in power either with a maximum output of 2800W. That's higher than most stoves.
This electric stove is an essential in a kitchen owned by a family with young kids, the elderly or people who have mobility and awareness issues. With features such as an anti-overflow system and small object detection, it's a must-have for anyone whose main concern is safety.
Highlights
Anti-overflow system for cooking
2800W maximum power output
Residual heat indicators for energy efficiency
Customer Reviews
Here's an excerpt of the Brandt BPI6210B Induction Hob by blogger ourlittlesmarties:
Great for tiny spaces, this practical, two-ring induction hob comes with all the right essentials for safety that gives me the peace of mind in the kitchen for the whole family's safety. I LOVE its sleek, stylish and shiny glass frame that is extremely easy to clean!
… Brandt Induction Hob has an easy-to-maintain design and fuss-free operation (no complicated buttons or unnecessary fancy features). It is the perfect relief for busy mothers like us with little time to cook and clean – but still want to provide nutritious homecooked meals for the family.
8.   Tecno Ultra Slim Portable Induction Cooker TIC2100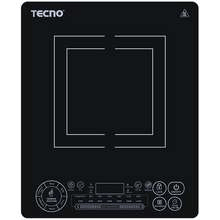 Price: $119.00
Limited Stocks In Shopee, Buy Now
Another choice from Tecno is the TIH280D's smaller, more lightweight cousin, the TIC2100. This small but powerful induction cooker is portable enough to be moved around.
It has a maximum output of 2100W, better than most induction cooktops of this size.This tiny powerhouse has 10 cooking options for those who have difficulty in keeping track of the cooking temperature.
Another great feature of this cooktop is that it has 6 preset settings and a sliding touch control. If you don't like lugging butane gas cooktops to the great outdoors, then this stove is a great alternative.
Highlights
Lightweight, can be moved around,
2100W maximum power output
Sliding touch control
Customer Reviews
Customers comment that although it's a great induction cooktop, only cookware that's compatible with induction stoves can be used on Tecno 2100.
Glassware, stoneware, and porcelain is only compatible with this stove if an induction-friendly metal plate is placed underneath.
And that ends our list of the best electric stoves in Singapore for all kitchens! We hope that you were able to pick out one that you think can suit your needs in the kitchen.
Did we miss a great brand on our list? Tell us its name and what makes it great in the comments below!
If you want mainly induction cookers, here's a list of the best induction cooktops in Singapore! These are our favourites for that type of cooker in the country.
But you're prefer not to slave over a slow cooking meal, here are the best pressure cookers in Singapore instead. These amazing cookers will help you save time when you need to!