The 5 Best Asset Management Firms in Singapore
Do you want to make good use of your hard-earned income? Then you might need the best asset management firm in Singapore, especially if you're not quite familiar with how to handle your earnings.
The professionals from these firms help you invest in asset classes such as stocks, bonds, real estate, and more, leaving you with a lot of options to expand your funds.
Since this is a major financial decision, we've done thorough research and selected the best asset management firms in Singapore that offer reliable services and successful results. Here they are:
1. BlackRock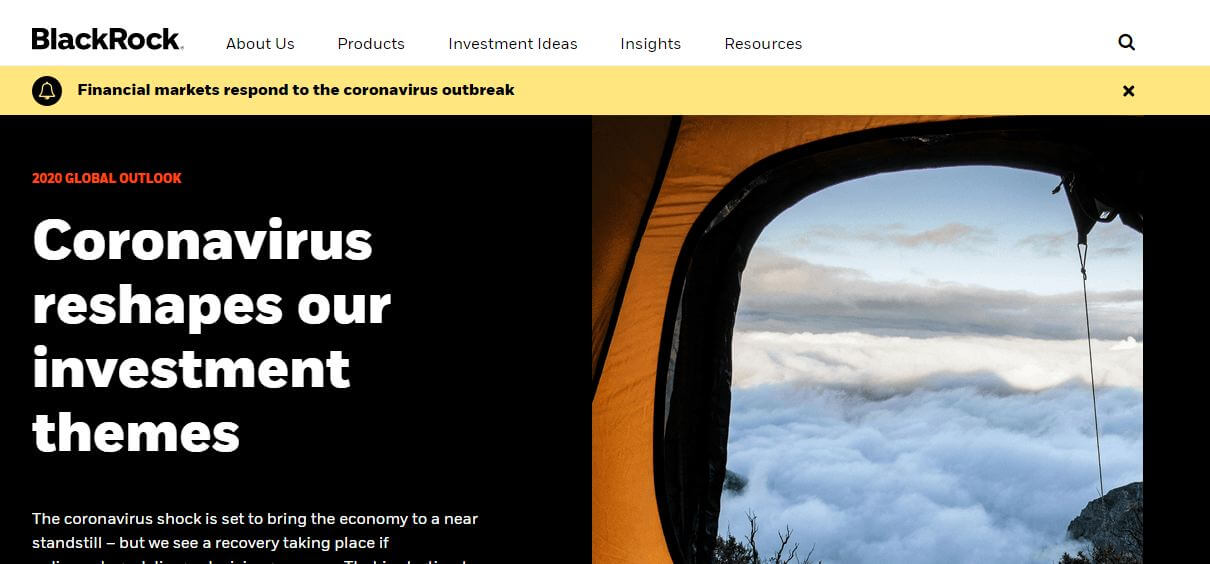 | | |
| --- | --- |
| BEST FOR | Full range of asset management services |
| WEBSITE | https://www.blackrock.com/sg |
| ADDRESS | Twenty Anson #18-01, 20 Anson Road Singapore 079912 |
| CONTACT DETAILS | +65 6411 3000 |
| OPERATING HOURS | Weekdays: 9am–6pm |
BlackRock provides a wide range of financial solutions for various institutions and individuals. Whether it's a small or established company, they've always gone beyond expectations as they manage the financial security of everyone.
They practice long-term business effectiveness so you can truly rely on their services to help you maintain your finances. They specialise in providing accurate insights on the global economy so you'll know where to invest your assets.
They also monitor financial markets so they'll be able to act responsively if any issue occurs. That's one of the reasons they've become the best asset management firm in Singapore.
Highlights
Individual and corporate services
Sustainable environment
2. Aberdeen Standard Investments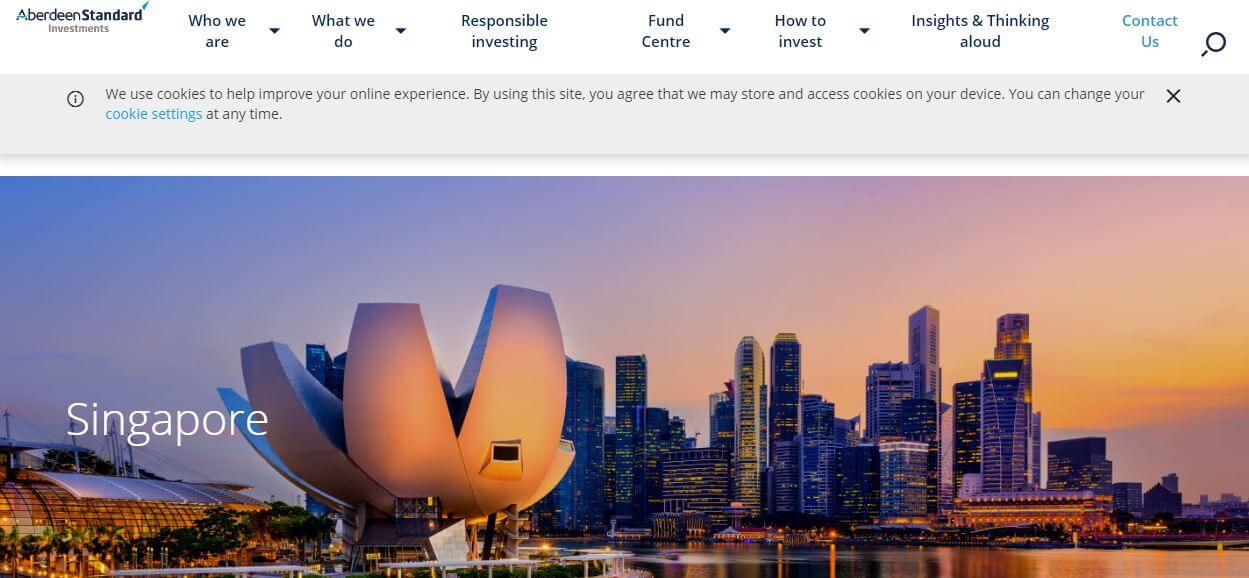 Aberdeen Standard Investments features a wide range of opportunities as they're known to be one of the largest active managers in Europe. They provide countless investment products and solutions, making them the best asset management firm in Singapore.
With their centres all over the world, they've helped thousands of clients make sure that they're investing in the right properties.
Whether you have a fixed income, active equities, or multiple assets, they'll perform excellent financial management for you.
Highlights
Broad range of distributors
All kinds of assets
3. Lion Global Investors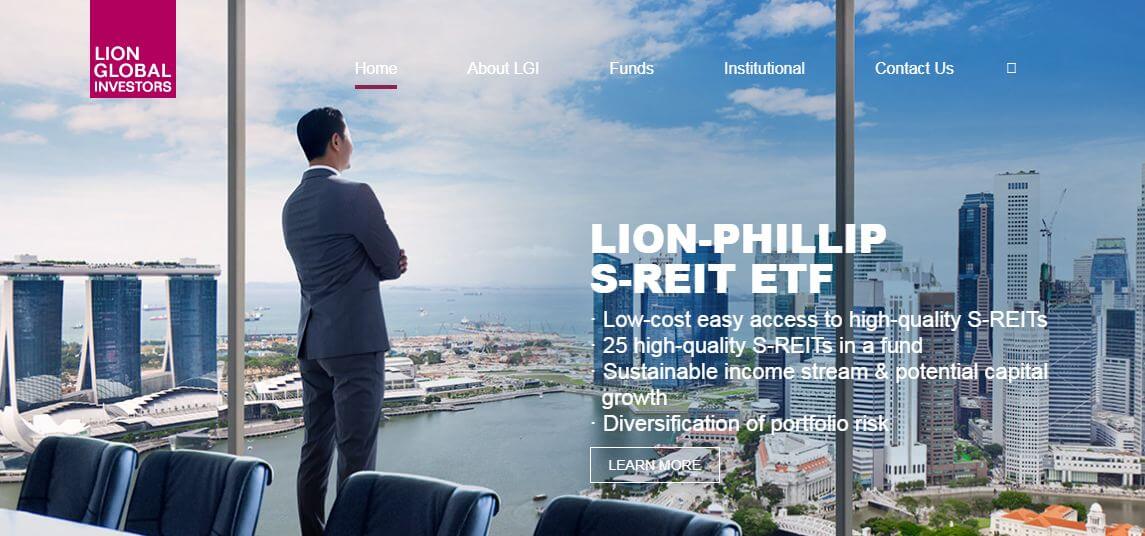 | | |
| --- | --- |
| BEST FOR | Corporate investors |
| WEBSITE | https://www.lionglobalinvestors.com/en/ |
| ADDRESS | 65 Chulia Street #18-01 OCBC Centre Singapore 049513 |
| CONTACT DETAILS | +65 6417 6800 |
| OPERATING HOURS | Weekends: 8:30am–6pm |
Lion Global Investors is known in Southeast Asia for the way they manage the income and equity of many institutions and retail investors. So, for the business owners out there, they may be the best asset management firm in Singapore for you.
They're also one of the longest-running firms that have been recognized for their smart financial strategies. They consist of experienced professionals who provide worldwide coverage of financial markets.
Highlights
Corporate services
Worldwide coverage
4. State Street Corporation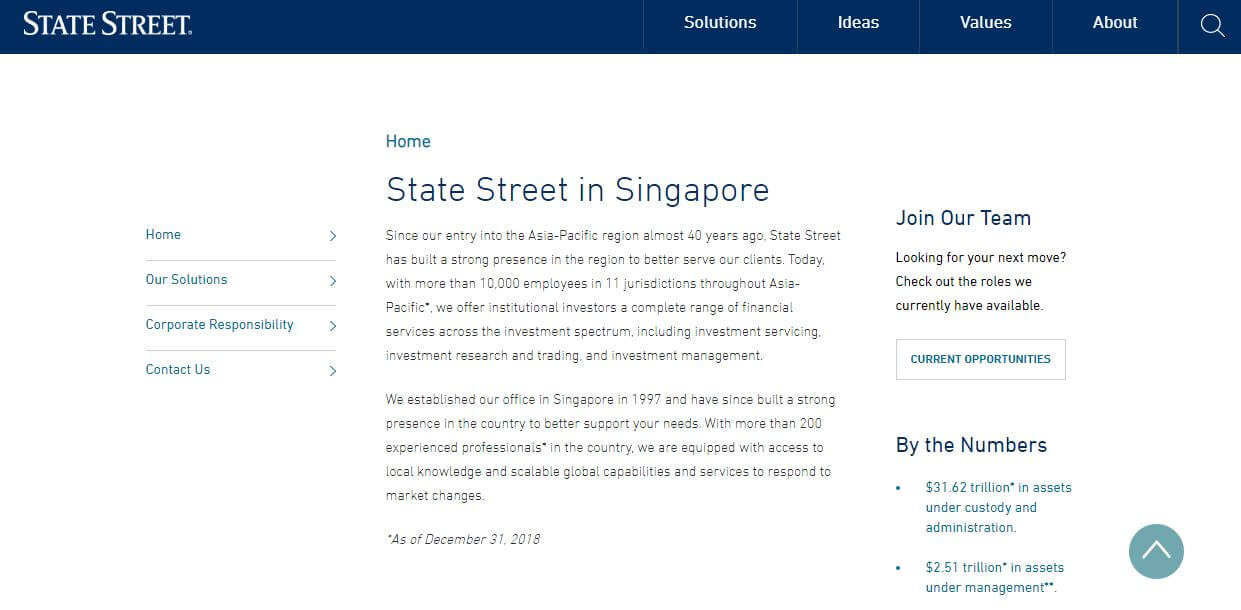 | | |
| --- | --- |
| BEST FOR | Complete range of financial services |
| WEBSITE | https://www.statestreet.com/home.html |
| ADDRESS | 168 Robinson Road 33-01 Capital Tower Singapore, 068912 |
| CONTACT DETAILS | +65 6826 7100 |
When it comes to investment management, State Street Corporation offers a whole set of services that include research, trading, and management. They're equipped with knowledgeable experts who have global capability to handle constant market changes.
They provide customised and effective solutions that'll cater to your objectives, making them possibly the best asset management firm in Singapore. They'll monitor and maintain the performance of your invested assets with their quality and cost-effective strategies.
Highlights
Sustainable and cost-effective solutions
5. United Overseas Bank (UOB)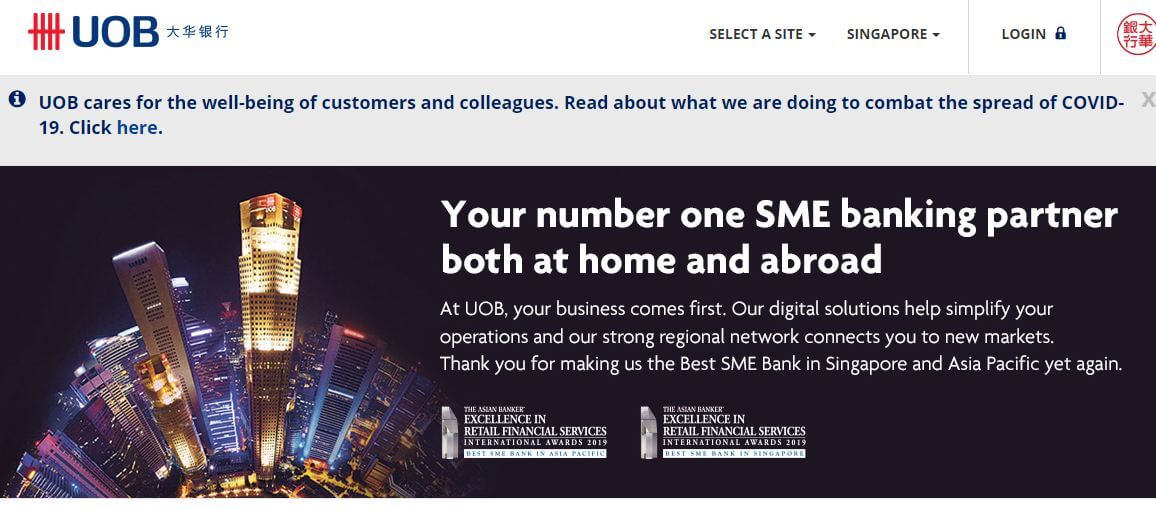 UOB is one of the few banks on the island that offer asset management services. They'll help you learn about investment basics so you can fully understand how each process works.
They'll teach you how to understand the market and know yourself as an investor too. That's so you can tell in the future which solution is the best for you.
Their investment products include bonds, dual currency, e-Margin trading, and more. They'll keep you informed about economic growth and other essential developments — that's why they're one of the best asset management firms in Singapore.
Highlights
Several investment products
Step by step process
That's the end of our list of the best asset management firms in Singapore! Have you already had a consultation from at least one from our selected firms? If you have, tell us all about your experience as we'd like to know more about their offered services.
You might also want to look at these best places to buy a business! This is another way to expand your savings and earn more!