Is smoking in public allowed in Singapore?
Singapore is widely known for enforcing strict regulations (for example, did you know that chewing gum is banned here?). Because of this, it shouldn't come as a surprise that we have rigid smoking regulations here.
Simply put, smoking in public is allowed in Singapore but only in certain areas. Additionally, there's a legal age for smoking, and there are certain kinds of cigarettes that are banned.
Read on to learn more about the smoking regulations in Singapore that you should know about.
A Brief Background on Smoking in Singapore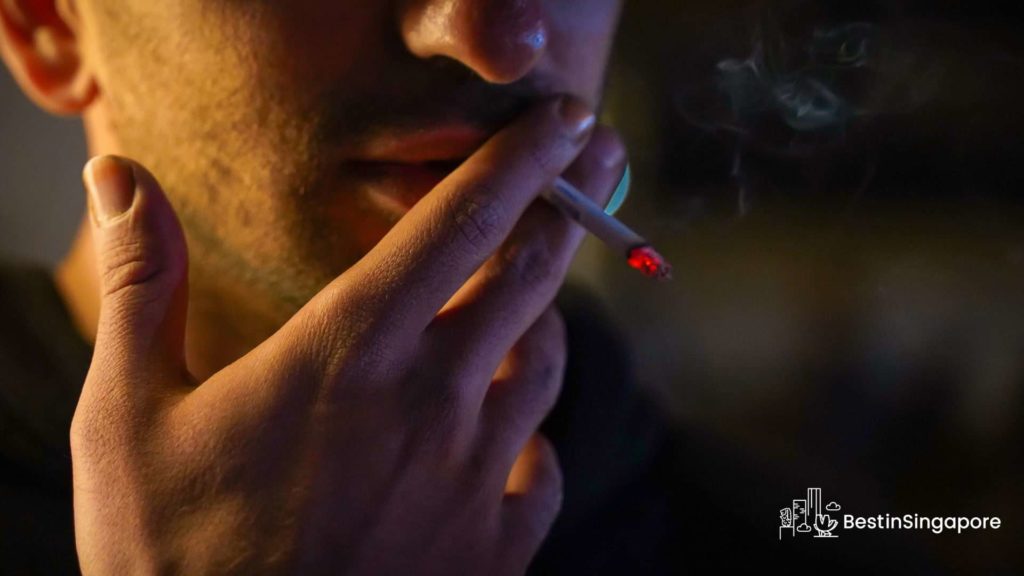 The primary legislation when it comes to smoking in Singapore is the Smoking (Prohibition in Certain Places) Act, and it has been around since 1970.
This act defines smoking as inhaling and expelling the smoke of tobacco or any other tobacco-like substance. This includes any cigar, cigarette, pipe, or any other form of tobacco product that can be lit and emit smoke.
The prevalence of smoking has dropped throughout the years. In 2017, the Ministry of Health and Health Promotion Board conducted a survey that showed 12% of the population (aged between 18 and 69) were daily smokers—a drop from 18.3% in 1992.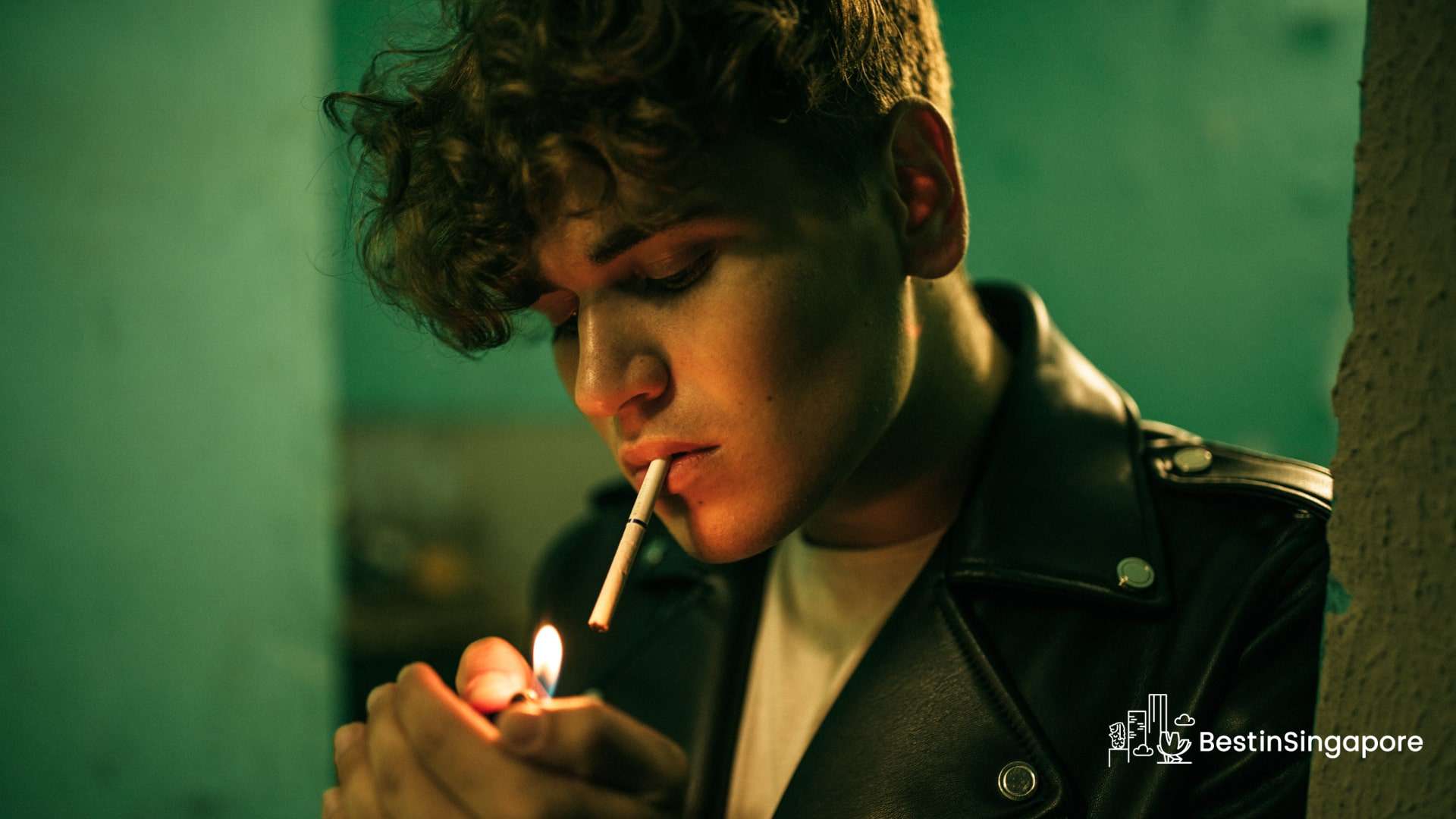 Additionally, a survey conducted among students across different schools also showed a drop in the number of active smokers. From 2011 to 2013, it was 8%, but this dropped to 4% from 2014 to 2016. 
To continue promoting a healthier and cleaner city, the National Environment Agency (NEA) is regularly updating the Smoking Act. 
Smoking Regulations in Singapore You Should Know About
What is the legal age for smoking in Singapore?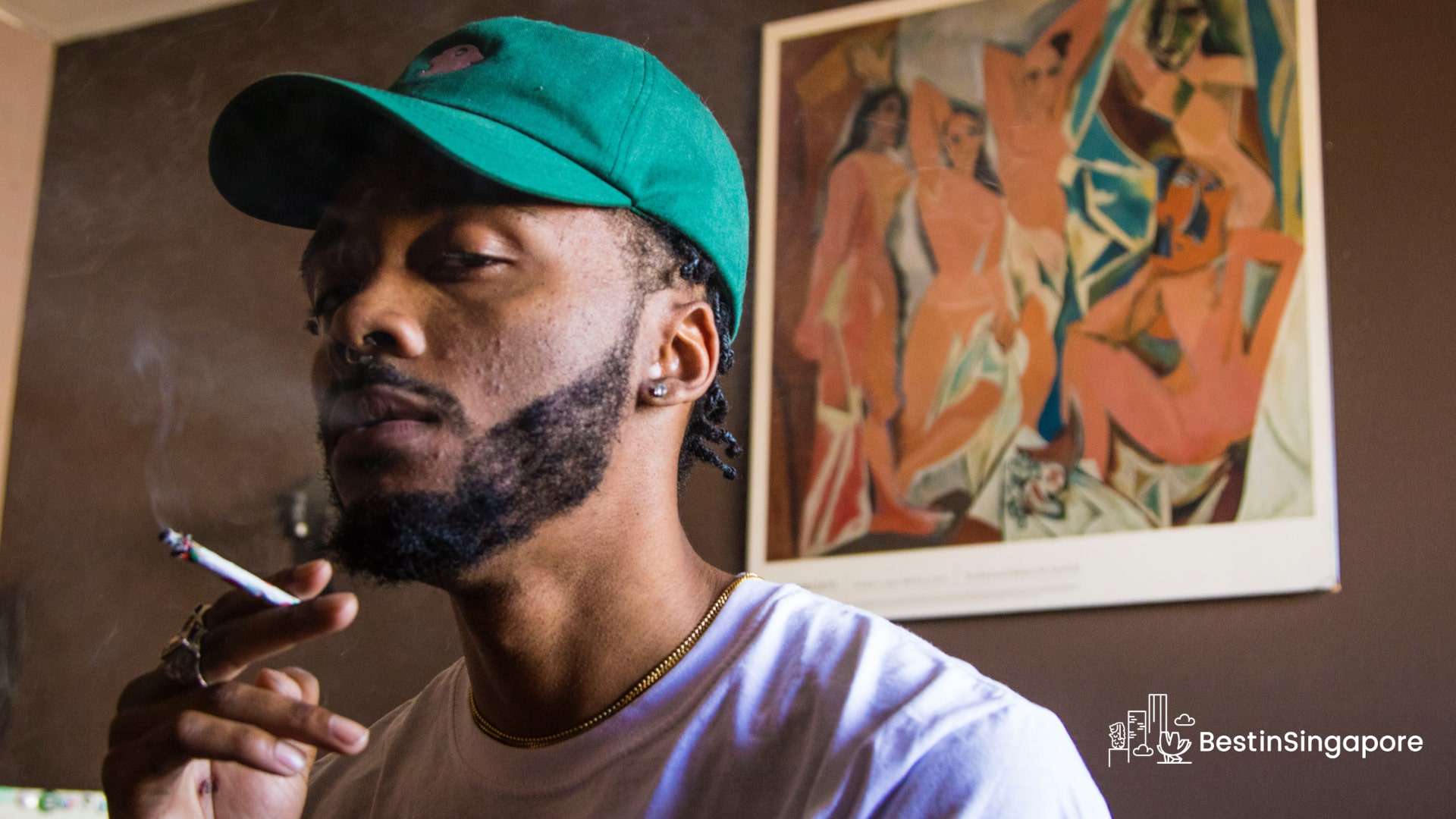 The legal age for smoking in Singapore has changed throughout the years. Currently, you have to be at least 21 years old to smoke, but in past years, the minimum age was 20 (in 2020) and 18 (before 2020).
The reason for raising the legal age is to discourage the youth from using cigarettes. This was in response to the rising number of active smokers in the 18–21 bracket. 
Where in Singapore are you not allowed to smoke?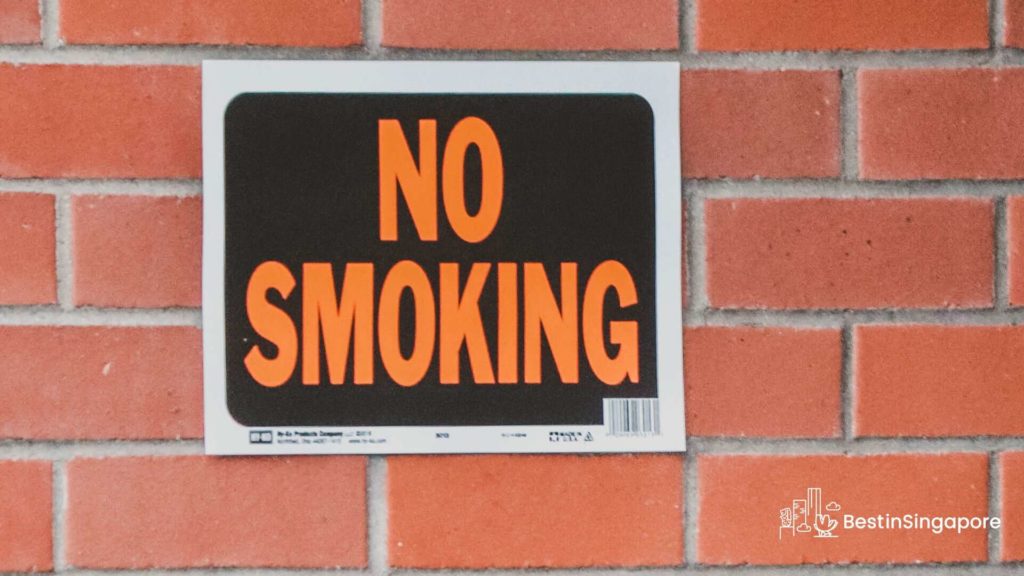 As of now, here are the following places in Singapore where smoking isn't allowed:
Inside a public service vehicle or enclosed public space (this includes bars, nightclubs, and pubs)
Areas within five meters of ventilation intakes, external windows, openings, entrances, and exits of buildings (whether commercial, industrial, or recreational)
All public parks, nature reserves, and gardens that are managed by the respective Town Councils and the National Parks Board
All reservoir parks and sites under the Active, Beautiful, Clean (ABC) Waters Program
10 recreational beaches, namely Changi Beach, East Coast Beach, West Coast Beach, Sembawang Beach, Pasir Ris Beach, Coney Island Beach, Punggol Beach, Siloso Beach, Palawan Beach, and Tanjong Beach
Areas around the hospital compounds
Educational institutions and their compounds; also includes areas within five meters of the compounds
Covered linkways
Bus stops, bus shelters, and bus poles; also includes any areas within their five-meter radius
Playgrounds and exercise areas
Swimming pools, including areas within five meters of the pools and changing or shower rooms
Pavilions meant to hold events within any residential premises
Pedestrian overhead bridges
Covered or underground walkways
Washrooms, including mobile toilets
Where in Singapore are you allowed to smoke?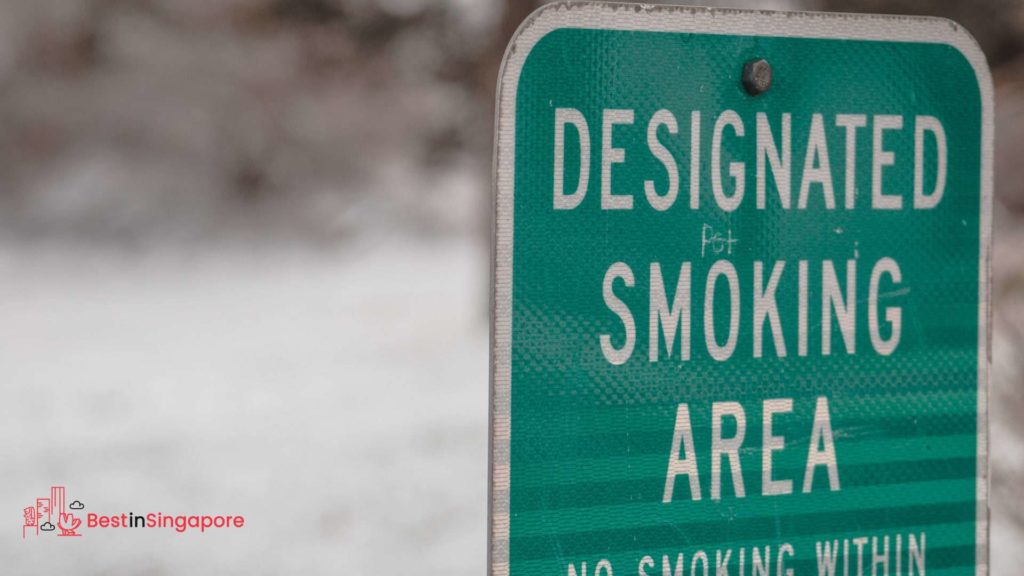 Even though there are many places in Singapore where you can't smoke, there are still areas where smoking is allowed. These areas are called designated smoking areas (DSAs), and a few examples include
Approved smoking corners at food retail establishments like hawker centers
Smoking rooms at Changi Airport
DSAs in university compounds, parks, and other buildings
Open space in town centers and public spaces
Uncovered areas on the top floor of a multi-story car park (except on Orchard Road)
Residential homes
Private vehicles (just make sure no secondhand smoke comes out of the vehicle)
Uncovered walkways (except on Orchard Road)
Vacant land (except on Orchard Road)
All the DSAs have an explicit notice or sign, so they're easy to spot.
What cigarettes are illegal?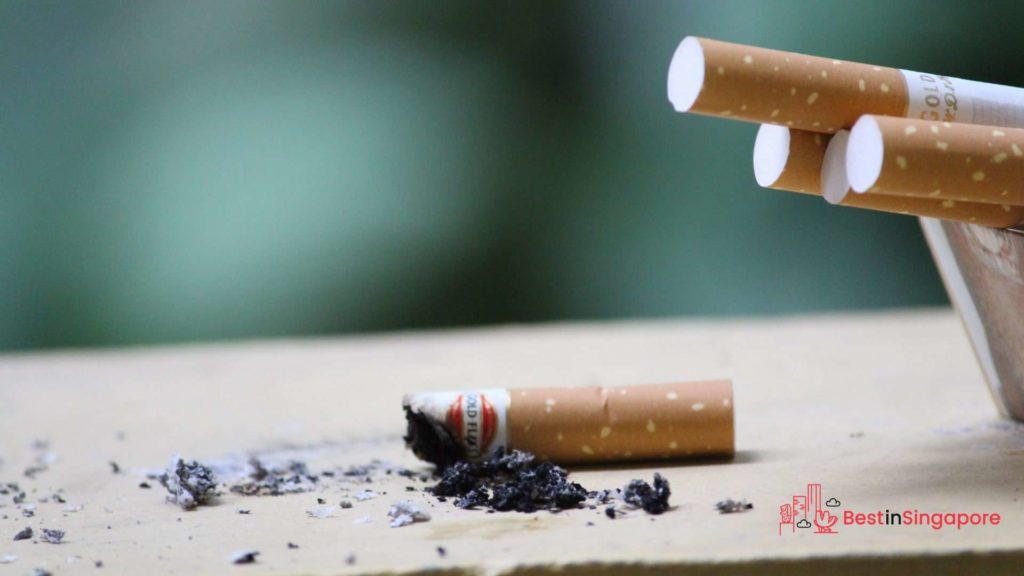 In addition to prohibited areas, there are also different kinds of cigarettes that are considered illegal. These illegal cigarettes are the following:
Harmful and Imitation Tobacco Products. This category includes chewing tobacco, loose-leaf tobacco, smokeless cigars, and dissolvable nicotine. Products that look like tobacco products also count (e.g. e-cigarettes).
Contraband Cigarettes. The only cigarettes allowed to be sold in Singapore are ones that are marked with "SPDC" (Singapore Duty-Paid Cigarette) and a barcode. It's illegal to distribute cigarettes without these two stamps.
What are the consequences of using illegal cigarettes or smoking in prohibited places in Singapore?
Getting Arrested or Served Notices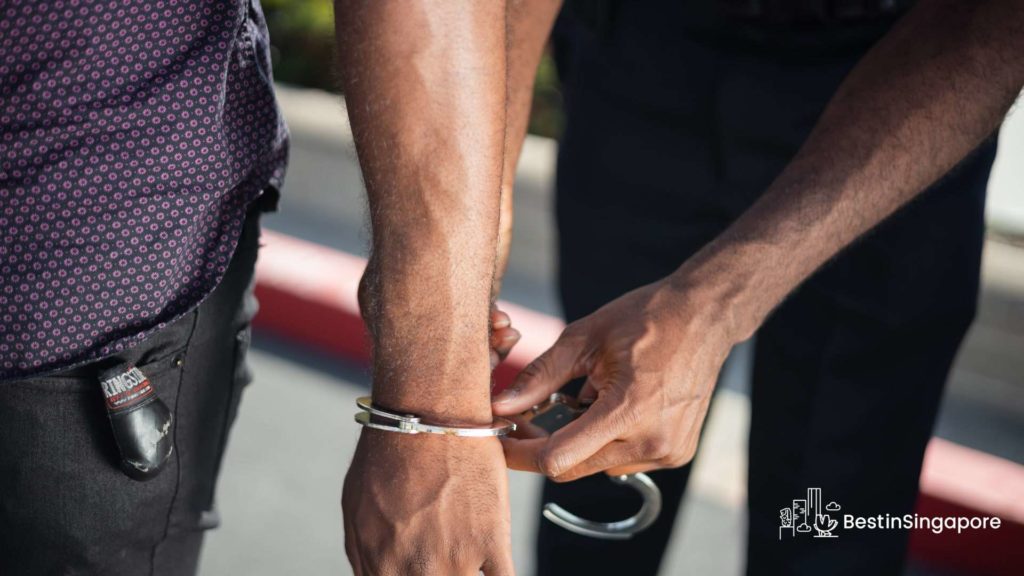 The most likely consequence of getting caught using illegal cigarettes or smoking in prohibited places in Singapore is getting arrested or served a notice.
Even if you are only suspected of doing either offense, the police and NEA officers can still arrest you without any warrant and bring you to the police station. They can also demand to search your bags and ask for proof of identity.
Once you've proven your identity and informed them of your place of residence, they may serve upon you any of the following notices:
Notice to Attend Court
Summons with an Offer of Composition
Notice of Composition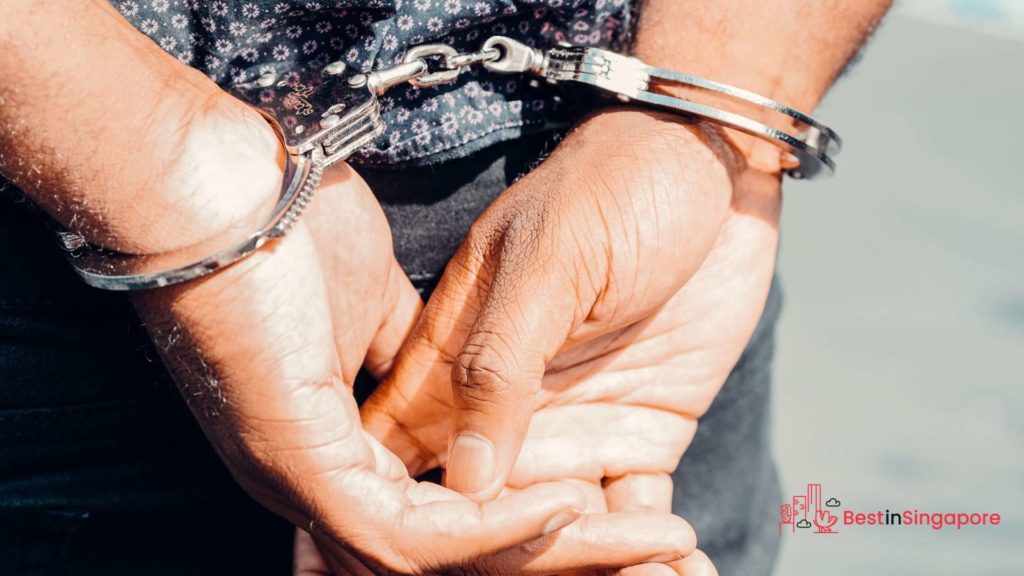 An offer of composition means that the notice states a sum of money that you have to pay, and if your notice comes with that, you can simply pay the amount without having to go to court. Otherwise, going to court is the next thing you'll have to do.
Once you receive a notice with an offer of composition, you have to pay up to three working days from the day of the offense. Payment can be done via an AXS station, NEA online repayment, or at the NEA customer service center.
If you fail to pay, you'll be served with a warrant of arrest. You'll also be arrested if you fail to show up in court.
Getting Reported to the NEA 
The police or the NEA officers aren't the only ones who have to watch out for you. Your fellow citizens are also encouraged to report you to the NEA if they see you smoking illegally in Singapore.
Usually, citizens might just give you a warning or ask you to leave the premises before reporting to the NEA. But other times, they'll report straight to the agency, and you'll be served with a warrant of arrest or notice to attend court.
Getting Fined and/or Jailed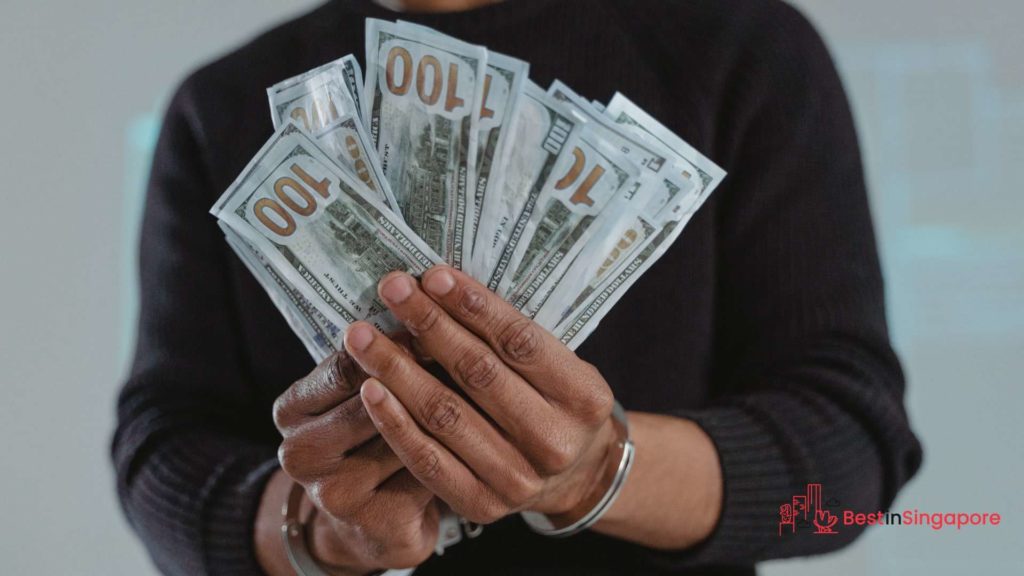 Getting fined is the worst consequence you'll get when you're caught smoking illegally in Singapore. The reason for this is that fines can reach up to S$20,000, and to make matters worse, you might also be prosecuted in court and jailed for a few months.
The following are the most common fines that you must pay if you're caught smoking illegally.
If you're underaged and you're caught smoking: S$300
If you're caught smoking in a prohibited place: S$500–1,000
If you're caught littering cigarette butts: S$1,000–2,000 (first-time offense), S$10,000 (repeat offenses)
If you sell or own harmful tobacco products and imitation tobacco products for sale: up to S$10,000 and/or six months imprisonment (first-time offenders), up to S$20,000 and/or 12 months imprisonment (repeat offenders)
If you possess harmful or imitation tobacco products (without the intention of selling) or use or purchase such products: up to S$2,000
If you import, sell, and distribute contraband cigarettes: up to S$5,000
If you're caught smoking or owning contraband cigarettes: S$500 (if you only have one pack; the fine can increase if you have more and if you're a repeat offender)
If you obstruct a police or NEA officer from doing their duties of searching your bag/premises or confiscating your cigarettes/illegal products: up to S$10,000 and/or 12 months imprisonment
If you provide false statements to the officers: up to S$10,000 and/or 12 months imprisonment
Can I bring cigarettes from overseas into Singapore?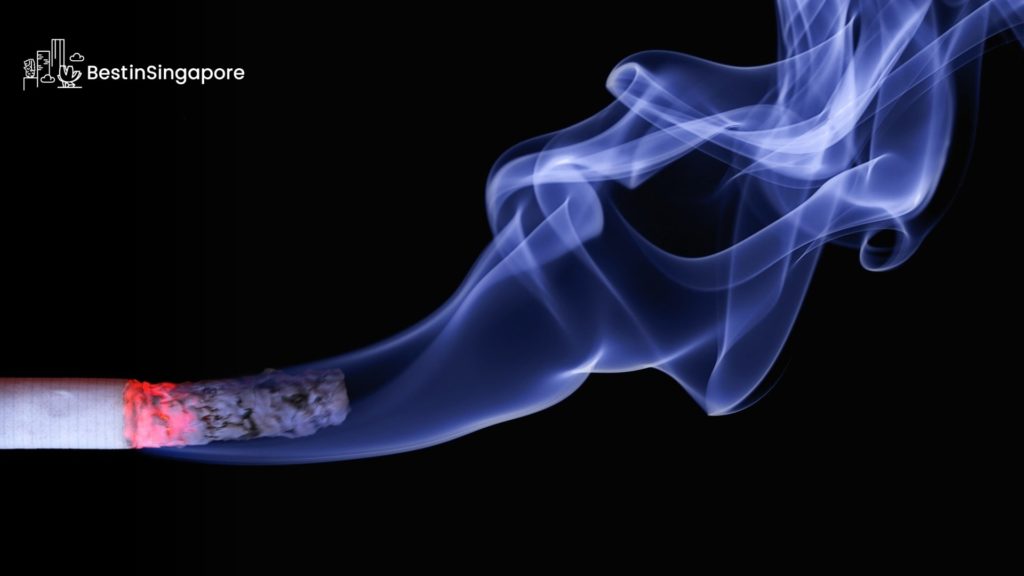 Bringing cigarettes from overseas into Singapore is generally allowed, but there are limitations and regulations you need to know.
To begin with, you can only bring up to 400 grams of cigarettes, and when you do, you have to declare them to customs. If you fail to declare the cigarettes or you incorrectly declare them, you'll be fined up to S$200 per box.
If, for some reason, you're bringing more than 400 grams into Singapore, you'll have to present a Customs Import Permit, especially the Customs In-Payment "Duty and GST" (IPT-DNG) permit. To apply, you must do it on the TradeNet website. 
Can I appeal against any fine for smoking in Singapore?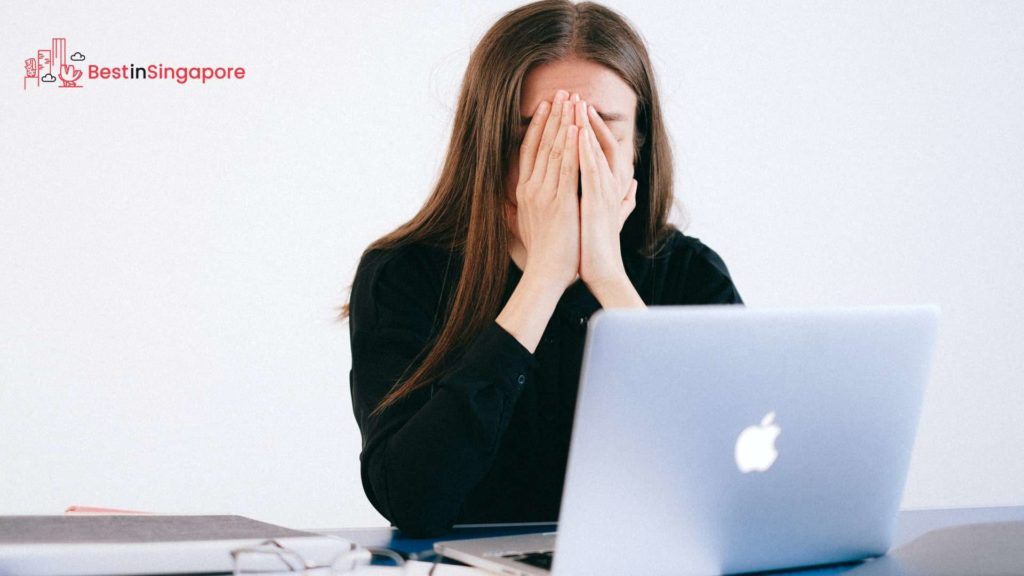 If you get fined for smoking in Singapore, you can appeal against it. But do take in mind that most of the appeals are rejected.
That said, if you're still determined to appeal against the fine, you can still try, especially if you have a strong reason in your defense and you have sufficient documentary evidence to back it up.
To appeal, you have to download the appeal form from the NEA website, fill it up, then mail it to the NEA building. You'll also need to include supporting documents, such as
A copy of your NRIC or Student Pass (for students) or Employment or Dependant Pass (for foreigners)
Proof of income (e.g. your latest payslip)
If you claim to have financial difficulties: any proof that shows you're receiving financial assistance from any organizations or income documents of every member of your household
If you claim to be smoking for medical reasons: a letter from a medical institution corroborating your claim