The 6 Best Short Getaways from Singapore
Rewarding ourselves with a quick vacation away from the island can be beneficial for our physical and mental wellbeing. Sometimes, what we need are the best short getaways from Singapore in order to bring ourselves back on track!
Anyway, if you're looking for places to go to for your short vacation, you've come to the right place. We have found the best short getaways from Singapore that can be visited with friends and family over the weekend or during holidays.
Most of the places included in our list are found in Malaysia, Indonesia, and Thailand because of their proximity to Singapore. So, if you've been thinking of visiting these places but haven't had the chance, now's your time to do so!
1. Lotus Desaru Beach Resort & Spa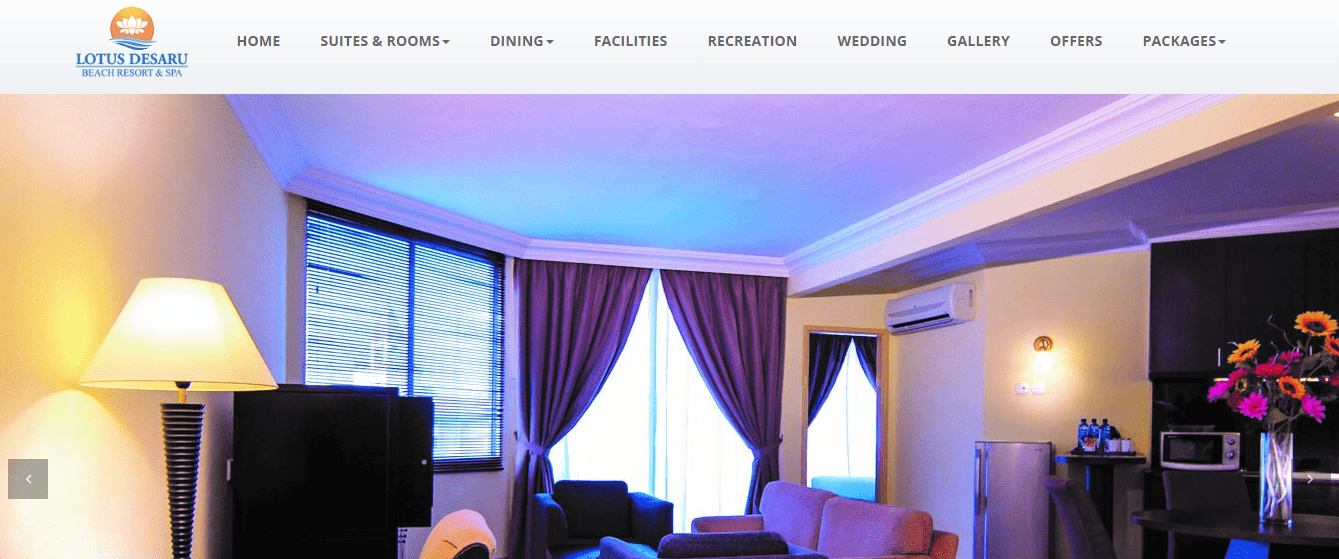 BEST FOR
Near Sandy Beaches
LOCATION
Desaru, Malaysia
BOOKING WEBSITE
http://lotusdesaru.com/
ADDRESS
Lot 1854, Jalan Desaru, Bandar Penawar, 81930 Kota Tinggi, Johor Darul Ta'zim, Malaysia
CONTACT DETAILS
+607-884 2800 |

[email protected]
If you're thinking of lounging around near beautiful and quiet beaches, then Desaru, Malaysia is the perfect place for you! And while you're exploring Desaru, we highly recommend checking in at Lotus Desaru Beach Resort & Spa for a comfortable and cheap accommodation.
Desaru is famous for its crystal-clear water and sand beaches that cannot be found in Singapore. Hanging around near the beach with friends and family is definitely one of the best short getaways from Singapore.
In terms of the best time to visit, most tourists say that May to October is the perfect time to see the beaches of Desaru. But be prepared for the surge of fellow tourists visiting Desaru then.
Above all, going to Desaru is extremely easy. All you need to do is take a ferry from the Changi Ferry Terminal.
Highlights
Gorgeous beaches
Peaceful environment
Easy transportation
2. The Lovina Bali Resort

There's no doubt that Bali is one of the most beautiful places in Singapore, and it's a good thing that it's near Singapore. It's the perfect spot for couples who want to have a romantic getaway from their busy lives in the city.
If you're looking for accommodation, then check out The Lovina Bali Resort. It's considered among the best resorts in Singapore for its proximity to various tourist attractions and beaches.
Since Bali is a tropical island, tourists can also enjoy the sights of its beautiful volcanoes and jungles, something that's unheard of in Singapore.
Communicating with locals won't be a problem either because English is one of the many languages spoken in the island. See why it's one of the best short getaways from Singapore.
Highlights
Short flight
Clear blue waters
Tourist-friendly locals
3. Centara Anda Dhevi Resort & Spa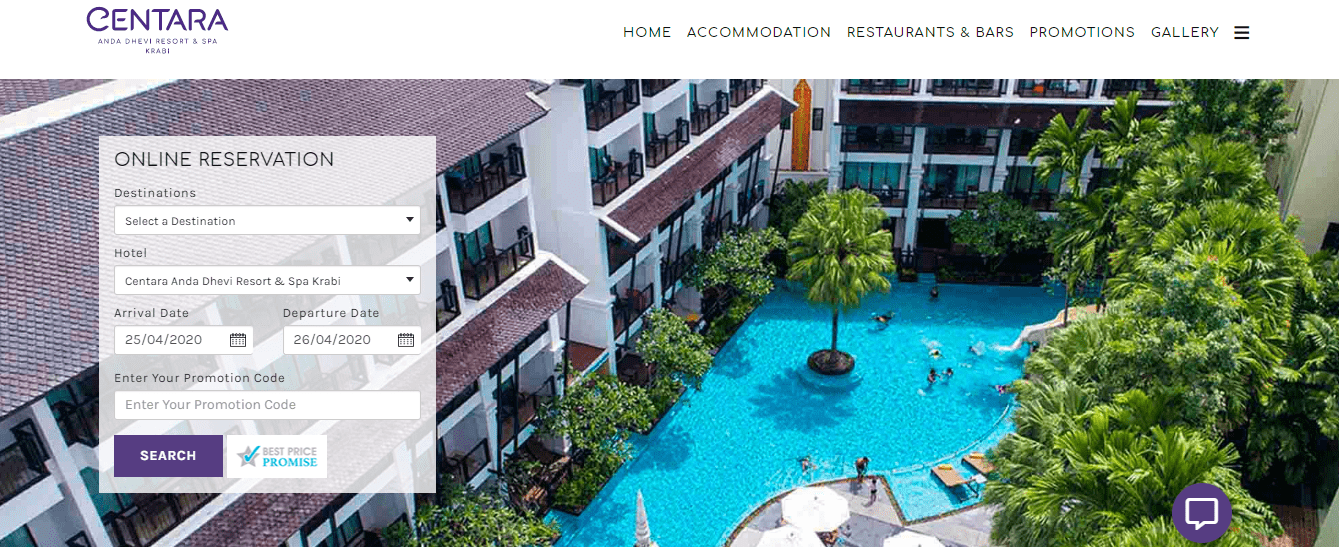 If you're the type who likes having intense, adrenaline-filled activities, then Krabi, Thailand is the perfect place for you!
Krabi is filled with places where you can go scuba diving, rock climbing, kayaking, & hiking, among others — which is why we've named it one of the best short getaways from Singapore.
After tiring yourself out doing these activities, you can choose to relax at any of its beaches such as Koh Poda, Ko Hong, and Ko Gai. All of these beaches are close to Centara Anda Dhevi Resort & Spa Krabi, making it the perfect place to stay while exploring Krabi.
On top of this, these beaches also serve some of the best Thai cuisine in the country. Your adventurous spirit will not be the only one satisfied but your appetite as well.
Highlights
Thai cuisine
Adrenaline-filled activities
Gorgeous beaches
4. Adhisthana Hotel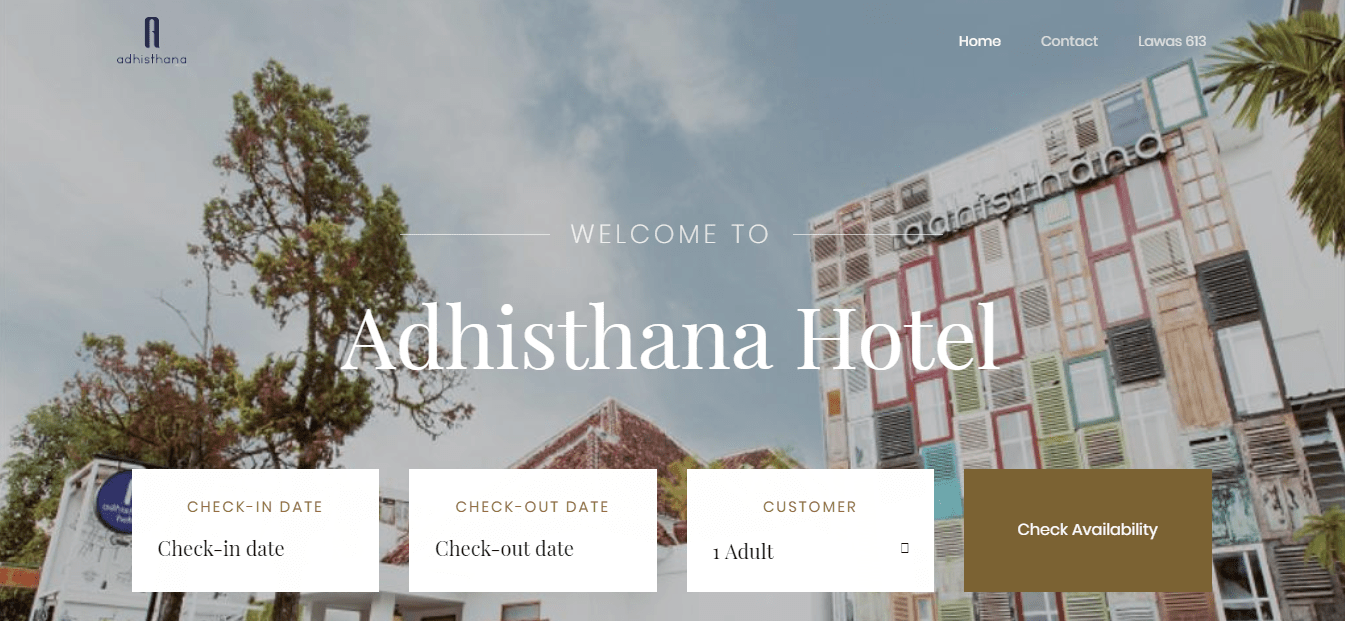 BEST FOR
Near Heritage Sites
LOCATION
Yogyakarta, Indonesia
BOOKING WEBSITE
http://www.adhisthanahotel.com/
ADDRESS
Jl. Prawirotaman 2 No.613, Brontokusuman, Kec. Mergangsan, Kota Yogyakarta, Daerah Istimewa Yogyakarta 55153, Indonesia
CONTACT DETAILS
+62-274-413888 |

[email protected]
Yogyakarta is the best place to visit if you want to see the breathtaking cultural heritage sites of Indonesia with your own eyes. We strongly recommend exploring the entire Borobudur temple, one of Southeast Asia's best temple sites.
Borobudur Temple is considered one of the largest Buddhist monuments on Earth, with a giant pyramid of 9 levels, 504 Buddha statues, and almost 3000 carved panels. It's best to drop by the temple before sunrise in order to witness how the sunlight brushes against the statues.
After exploring Borobudur Temple, another temple complex to visit is the Prambanan Temple. If the former is known for its size, Prambanan is known for being filled with statues with intricate decorations.
All these tourist sites are near Adhisthana Hotel, so make sure to check it out if you want accommodation.
Highlights
UNESCO world heritage sites
Cultural activities
Easy transportation
5. Upper View Regalia Hotel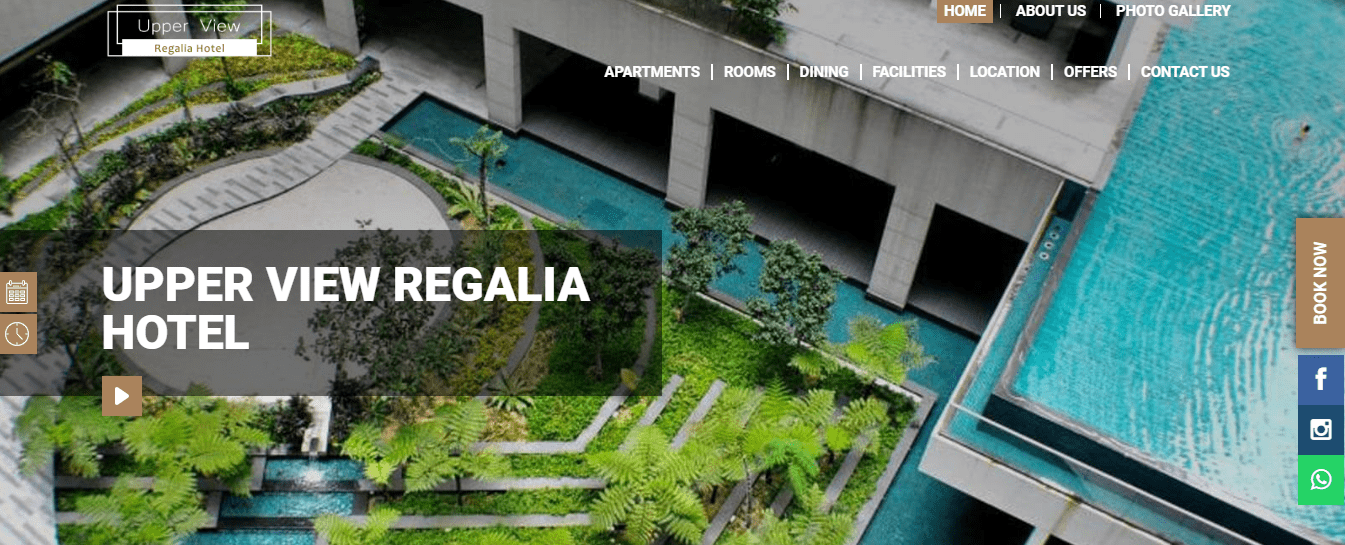 BEST FOR
City Night Life
LOCATION
Kuala Lumpur, Malaysia
BOOKING WEBSITE
https://www.upperview-regalia.com/
ADDRESS
No. 2, Jalan Anjung Putra, Off, Jalan Sultan Ismail, 50480, Federal Territory of Kuala Lumpur, Malaysia
CONTACT DETAILS
+603-2725 0735 |

[email protected]
If you want to experience the city life of another country without spending lots of money, then having a quick getaway to Malaysia is your best option. On top of being close to Singapore, accommodation and transportation around the city is similar in cost to what you'd find in Singapore.
Speaking of cheap accommodation, Upper View Regalia Hotel is at the heart of Kuala Lumpur, near different shopping malls, restaurants, parks, and even night clubs. It's one of the top options for the best short getaways from Singapore if you want to stay at a highly urbanized place, just like Singapore
Highlights
Urban life
Close to Singapore
Easy transportation
6.  Montigo Resorts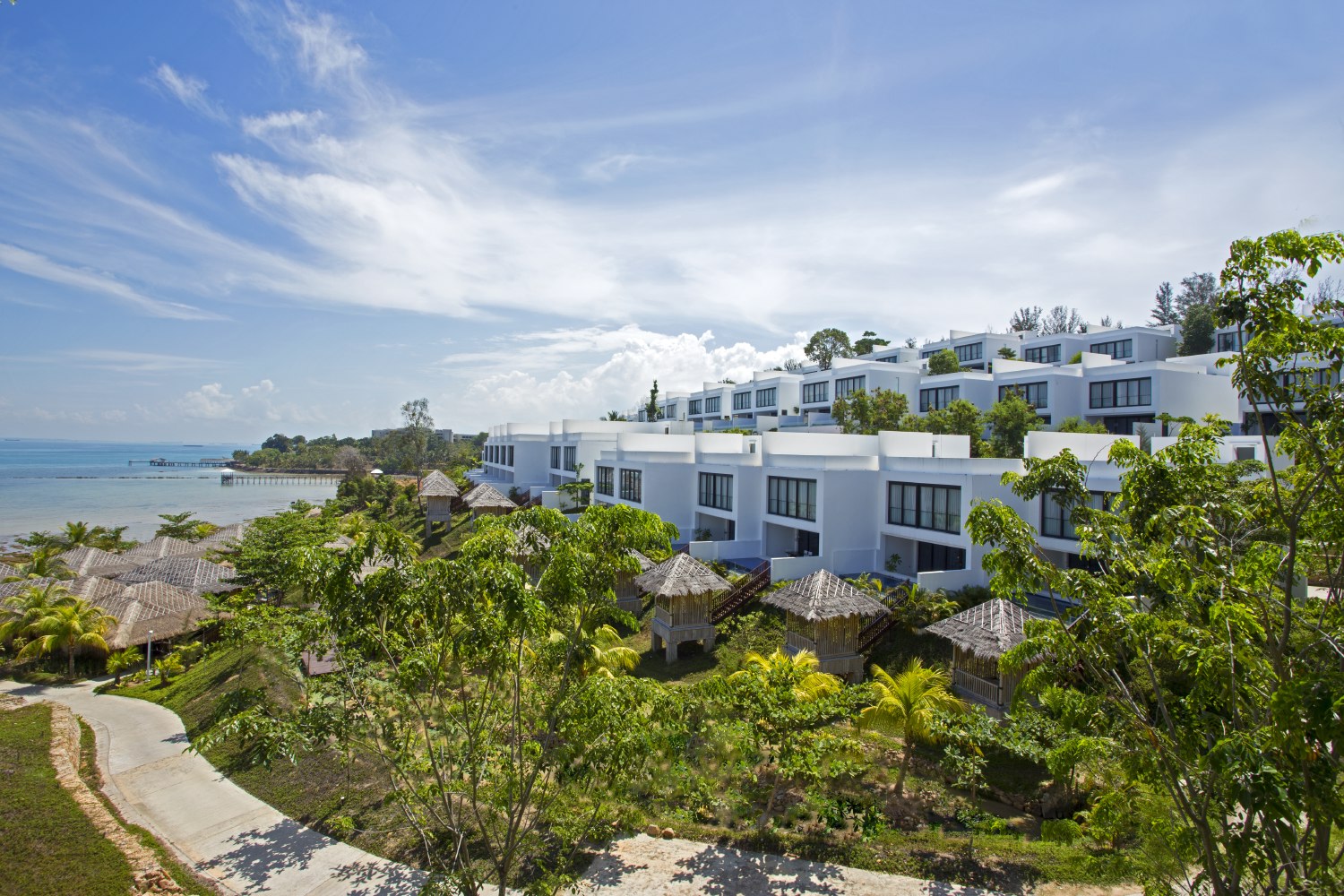 Montigo Resorts offers you the ultimate luxury of island vacationing. With its high-end facilities and optimal location in the beautiful Bali, it is the perfect opportunity to achieve the getaway of your dreams.
Montigo Resorts has a wide variety of amenities tailored specially for the recreation and relaxation of all guests. It features elegant suites and villas, restaurants, spas, and even spectacular ice cabins. Complete the experience with skiing activities, exquisite food, topnotch service from the staff, and breathtaking views of the South China Sea.
Montigo Resorts has everything you need for an unforgettable tropical experience. It is no doubt the perfect paradise to take your family, special someone, and colleagues.
Highlights
Friendly and Helpful Personnel
Delicious Foods
Good Room Service
Comfortable and Calming Place
Buy Now Stay Anytime vouchers with 2 years validity
And with that, we conclude our list of the best short getaways from Singapore. If you've visited any of these places before, don't forget to share with us what your vacation was like.
Oh, and in case you ever find yourself in Bali for one of your getaways, we recommend staying at the best Bali villas with private pools if you want to maximize your privacy. Staying at these villas will definitely make your vacation much more memorable.