11 Best Travel Insurance in Singapore for This Year's Trips
Do you want to travel anywhere in the world without worrying about anything? If so, then you should avail yourself of the best travel insurance in Singapore so you can feel more secure about your trip.
Besides protecting us from unexpected events, the best travel insurance in Singapore covers our non-refundable travel expenses such as medical emergencies, trip cancellations, and lost luggage. It's better to be prepared than spend thousands of dollars on something that could have been easily avoided, after all.
It's now convenient and easy to get travel insurance online in Singapore. But if you don't know where to get the best travel insurance in Singapore, then you're in luck. We've gone through countless lists of the best travel insurance reviews for you. Today, we're listing down the ones proven to be dependable in times of need.
1. Allianz Travel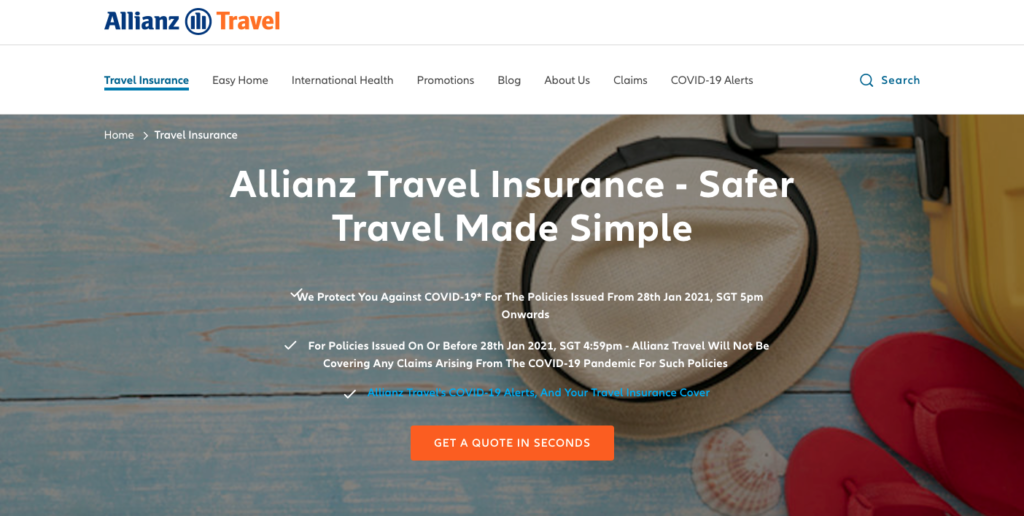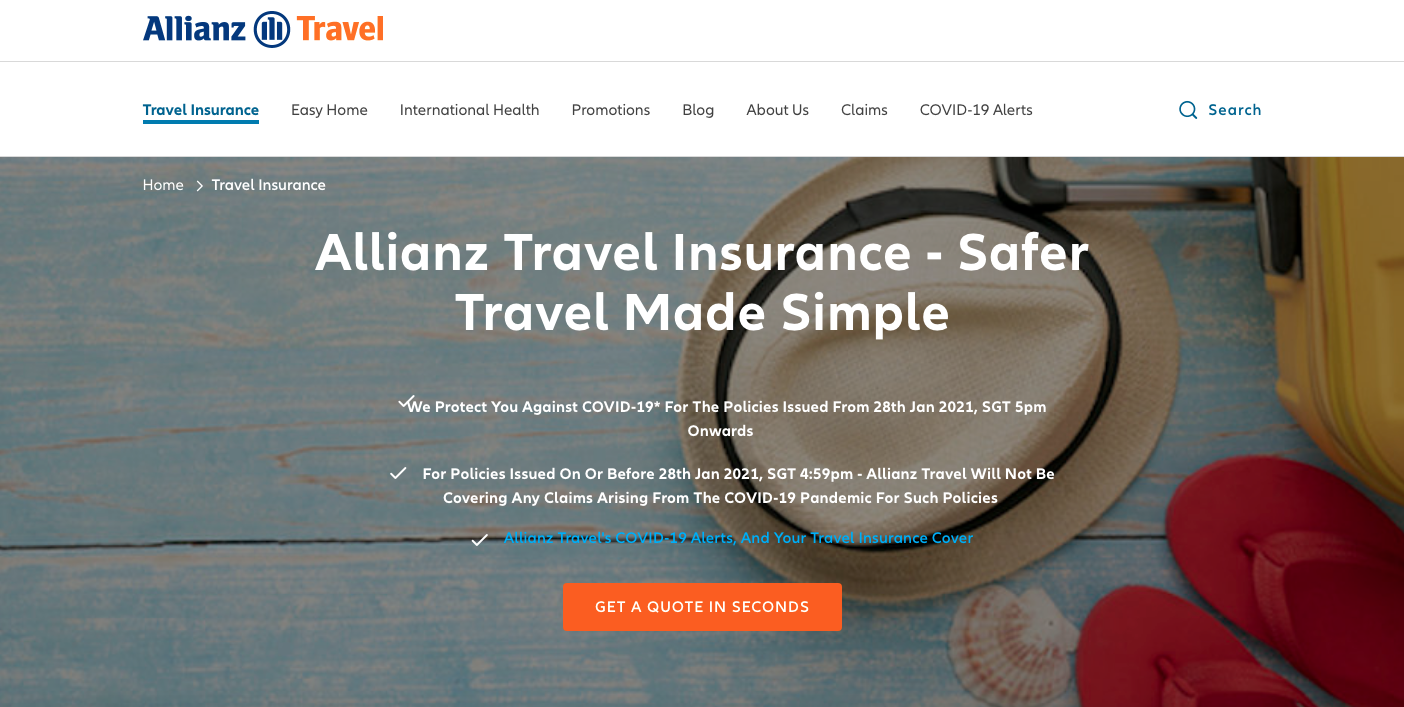 If you travel frequently and want to save money as much as possible, then look no further than Allianz Travel's annual travel insurance! It covers all your travels within a 12-month period and will cover all your trips that don't go beyond 90 days.
Among its key inclusions are global 24/7 emergency services, medical emergency response, accidental death, and travel inconvenience cover — which is why we consider it one of the best annual travel insurance in Singapore.
Almost all countries are accommodated by it, so rest assured that you'll be protected anywhere.
You may also choose between its Gold and Silver plans, both of which include necessary coverage that ensures your vacation will go smoothly and hassle-free. If you're travelling with family, you can also include them in your travel insurance in Singapore.
Pros
90-day trips
24/7 emergency assistance
Customer Reviews
Here's what Edward Koo, a client of Allianz Travel had to say about his experience with them:
I travel a lot for work, almost every week of the year (before Covid19). Was looking for a plan that will complement my corporate travel insurance and also cover my family. Read the reviews from Seedly and user reviews. Allianz has the highest medical coverage, wide international presence and also (importantly) allow the adults to travel separately. That last one is a feature that not all family travel insurance has. Sign up was easy and customer service was friendly when I enquired.
2. MSIG Insurance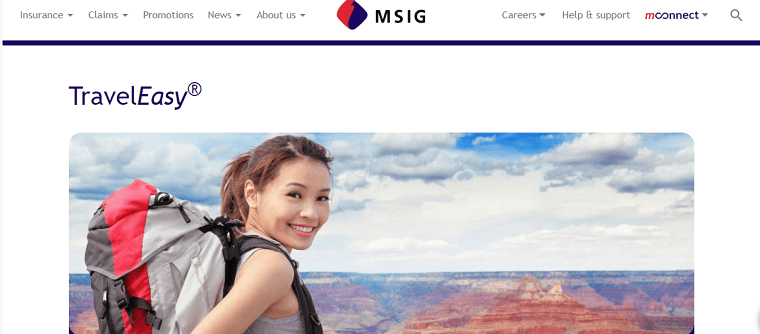 | | |
| --- | --- |
| BEST FOR  | Insurance and Life Plans |
| SERVICES | Travel Insurance, Home Insurance, Health Insurance, and Commercial Insurance |
| WEBSITE | https://www.msig.com.sg/personal-insurance/traveleasy |
| ADDRESS | 4 Shenton Way, SGX Centre, Singapore 068807 |
| CONTACT DETAILS | +65 6827 7602 |
| OPERATING HOURS | Monday – Friday, 8:45 AM – 5:30 PM |
 With over 100 years of operation in Singapore, MSIG Insurance is considered one of the leading insurance providers not only on the island but all of Asia. They're among the few foreign-based insurance providers that offer a wide variety of insurance packages for both personal and commercial uses.
Perfect for adventurous people, their Singapore travel insurance options include ice-skating, sledding, tobogganing, and a lot more thrilling activities. It also covers at least 50 standard benefits including trip delays and medical emergencies.
MSIG Insurance ends up on top of our list for their increased medical emergency coverage, which can go up to $1,000,000 for standard plans. If you want annual travel insurance in Singapore that prioritises your safety above all, then check out MSIG Insurance!
Highlights
50 standard benefits
Terrorism coverage
Pregnancy-related illnesses coverage
Family assistance benefit
Travel disruption
3. Aviva Insurance

| | |
| --- | --- |
| BEST FOR  | Personal and Business Insurance |
| SERVICES | Travel Insurance, Car Insurance, Retire Insurance, and Life and Health Plans |
| WEBSITE | https://singlife.com/en/insurance/travel |
| ADDRESS | 4 Shenton Way, SGX Centre 2 #01-01, Singapore 068807 |
| CONTACT DETAILS | +65 6827 7988 |
| OPERATING HOURS | Monday – Friday, 8:45 AM – 5:30 PM |
 Aviva is an insurance company based in Singapore that aims to make the lives of their customers easier through dependable insurance plans. Some of their packages include car, travel, and life insurance, all of which are geared towards the benefit of everyone.
For frequent travellers who want travel insurance in Singapore, you can choose between their single or multi-trip insurance plans. If you're travelling for a family holiday, the former would be the ideal plan for you as it includes travel assistance, medical emergencies, and personal liability.
If you're travelling to more than one country, then get the multi-trip insurance. It's highly recommended as it covers a lot of benefits that can down your expenses by more than half! This makes them one of the best travel insurance in Singapore in 2021 for us. 
Above all, it's easy to qualify for their Singapore travel insurance — as long as you're above 16, you're good to go!
Highlights
Single or multi-trip packages
24/7 emergency assistance
Loss of frequent flyer points
Loss of baggage
With add-ons for extra protection
4. FWD Insurance

| | |
| --- | --- |
| BEST FOR  | Personal Insurance |
| SERVICES | Travel Insurance, Car Insurance, Home Insurance, Health Insurance, Maid Insurance, Endowment, and Personal Insurance |
| WEBSITE | https://www.fwd.com.sg/travel-insurance/ |
| ADDRESS | 6 Temasek Blvd, #18-01 Suntec Tower Four, Singapore 038986 |
| CONTACT DETAILS | +65 6820 8888 |
| OPERATING HOURS | Monday – Friday, 9:00 AM – 6:00 PM |
 If you're looking for an insurance provider that does more than just travel insurance, then FWD Insurance would be a great match for you. Focusing on personal insurance, it offers a wide variety of plans that include home, car, health, and personal insurance.
Despite starting only in 2016, they have grown into one of the most trusted insurance companies in Singapore, becoming the fifth-largest medical insurer on the island. As a company, their goal is to provide relevant and affordable products.
If you regularly go overseas, then you'd definitely like their travel insurance. It ensures stress-free adventures with the guarantee of unlimited medical evacuation cover, making it ideal for people who go on adventures abroad.
It also includes coverage for travel interruptions, theft, emergency assistance, and death. So, wherever you are in the world, you know you're protected with FWD Insurance. This is one of Singapore's best travel insurance policies for emergencies so it's worth reviewing. 
Highlights
Unlimited medical evacuation coverage
Sport equipment protection
Travel interruptions
Customer Reviews
Rated as one of the top insurance companies in Singapore, here are some reviews on Google:
"Hands down the best insurance company in Singapore. Not only are my claims processed through the mobile app, they pay promptly for claims through paynow and they do not require people to fill up paper forms, affix a stamp and send it in only to receive silence. Truly an awesome company run by people who actually care about consumers. All my travel insurance moving forward would be with FWD only. The rest are just so far behind. Thanks FWD!" 
"Have been buying travel insurance from FWD the past few years. I find that they offer a really good price for a really wide range of covers. The website is very easy to navigate and easier still to purchase the insurance from. So far I have had to make 1 claim for 1 of my holiday trip due to a few unfortunate incidents and I was surprised to learn that the claiming process is very easy and clean. Their customer service staff are very quick in their replies and process of the claims are very quick. Have recommended to friends also."
5. AXA Insurance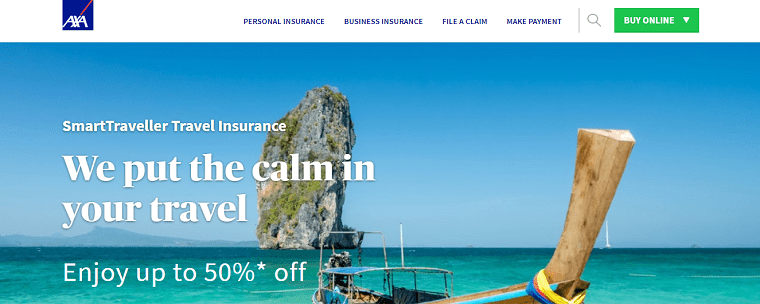 AXA Insurance is no doubt is one of the most well-known insurance companies around the world, boasting a huge pool of clients that range from individuals to business owners. One of their missions as a company is to bring affordable and quality insurance plans to everyone in Singapore.
One of the key inclusions of AXA's travel insurance is the higher medical coverage that includes post-trip accidents. It also covers personal accidents that can go up to $700,000, starting after 3 hours of your travel.
You also have the option to include add-ons for extra protection such as rental car, sport equipment, and even pet care, all of which come at an affordable additional charge.
If you visit their website now and apply for a travel insurance, there's a huge change that you'll be eligible for their promos too!
Highlights
Travel inconvenience
Medical coverage
Personal accidents
Repatriation coverage
6. Income Insurance

BEST FOR 
Savings and Investment
SERVICES
Travel Insurance, Car Insurance,Life Insurance, Health Insurance, and Golf Insurance
WEBSITE
https://www.income.com.sg/travel-insurance
ADDRESS
Singapore
CONTACT DETAILS

53 Ang Mo Kio Ave 3, #03-18/19/20/21 AMK Hub Singapore 569933

 

75 Bras Basah Road, Income Centre Singapore 189557

 

3 Gateway Drive #02-40B Singapore 608532

OPERATING HOURS
Monday – Friday, 10:00 AM – 8:30 PM
If you want stress-free travels this year, then get yourself travel insurance from Income, one of Singapore's most trusted insurance companies. They have multiple branches scattered all over the island, so it will be easy for you to personally drop by one of their offices and avail yourself of a travel package.
You don't need to be scared while travelling abroad as long as you're protected by their travel insurance, which includes medical emergencies, travel delays, personal accidents, and even loss of belongings. There's also a 24/7 emergency hotline that will answer your queries at any time of the day.
Among their basic requirements for travel insurance is that you must be more than 30 years old and are travelling starting from Singapore. So this is one of the best travel insurance in Singapore for adventurous adults.
Highlights
24/7 emergency hotline
Family packages
Online purchase of insurance
Personal accidents
7. DirectAsia Insurance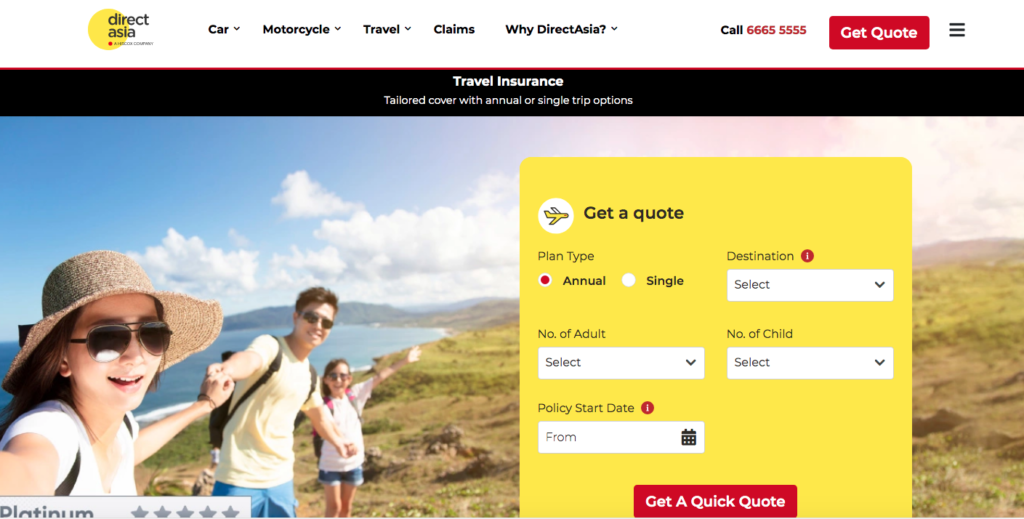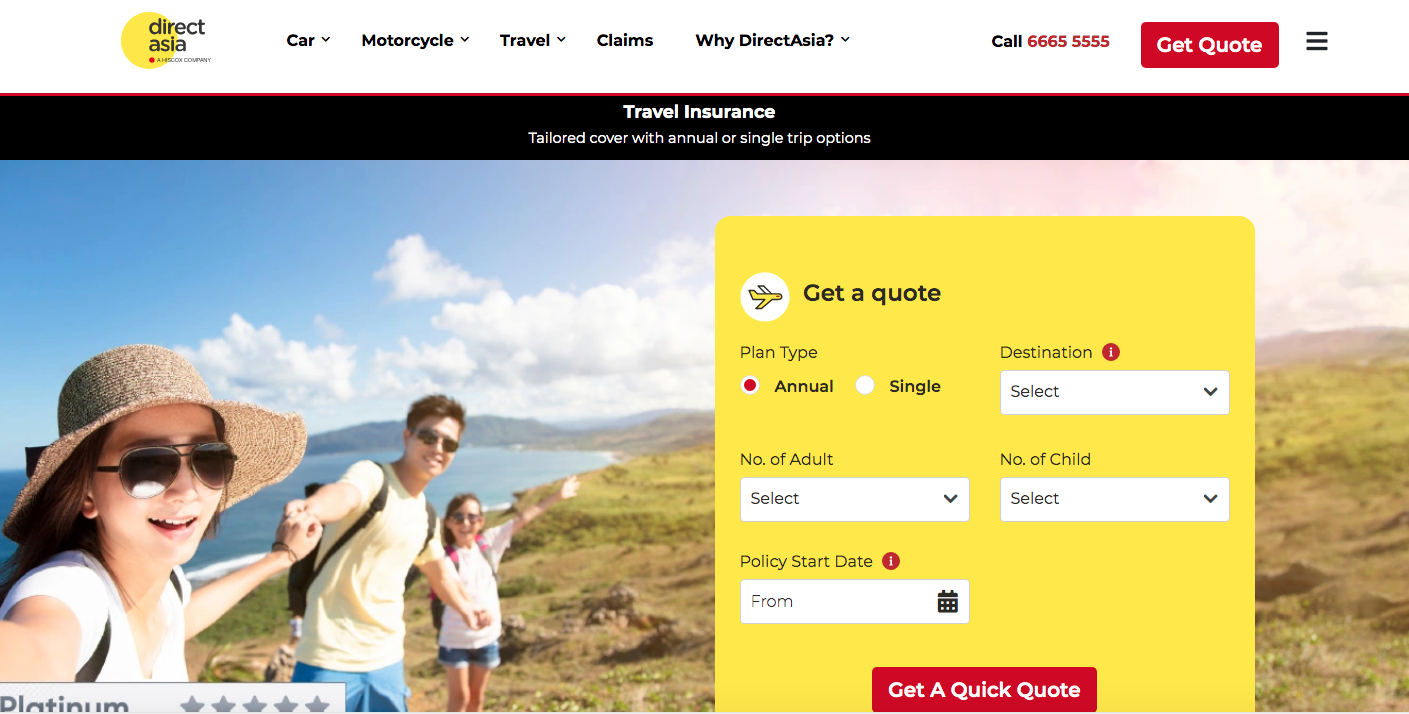 | | |
| --- | --- |
| BEST FOR | Individuals and groups |
| SERVICES | Travel Insurance, Car Insurance, and Motorcycle Insurance |
| WEBSITE | https://www.directasia.com/travel-insurance/ |
| ADDRESS | 20 Anson Rd, #08-01, Singapore 079912 |
| CONTACT DETAILS | 66655555 |
| OPERATING HOURS | Monday – Friday, 8:00 AM – 8:00 PM |
With DirectAsia's annual travel insurance plan, you can travel as much as you want every year and remain protected wherever you are in the world. It covers 90 days of each trip and includes medical expenses, travel inconvenience, loss and damage to belongings, trip cancellation, and baggage delays.
You may also personalise the travel package if you plan on doing sports and extreme activities while overseas. It will cover the expenses if you get injured while doing these activities, or your sports equipment gets stolen or damaged.
Another reason we call it among the best annual travel insurance in Singapore is that it covers almost every country except those deemed dangerous, especially for tourists.
Pros
Coverage for extreme activities
Comprehensive medical coverage
Customer Reviews
DirectAsia has previously been praised for their honesty towards their clients. They will provide what is advertised on their insurance plans, and that's what most customers love about their services.
This is what Andrew Drewboy, a client of theirs had to say about his experience with DirectAsia:
I've been purchasing my travel policies with Direct Asia for quite some time now, but never needed to claim. During my last trip however, i had to make some medical claims. Having had previous bad experience with large insurers, i was worried and skeptical that the claim won't go through. Lo & Behold, was i wrong! Besides some slight delay in getting back to me (because its peak period), they processed the claim so quickly and without giving me much hassle. Which is very unlike my previous experiences with other insurers where they simply try to make it so difficult for you to make a claim. Kudos to Direct Asia for being an honest, and reliable insurer!
8. Budget Direct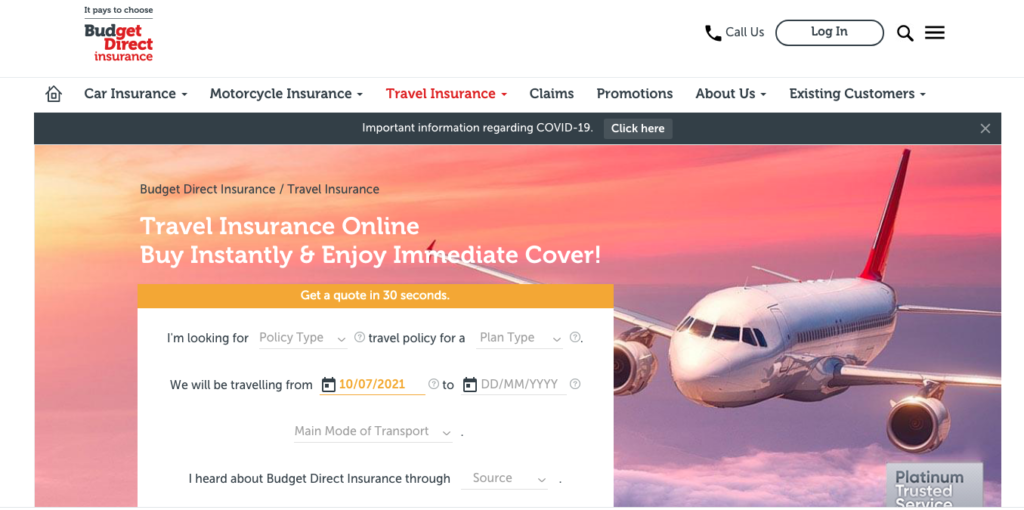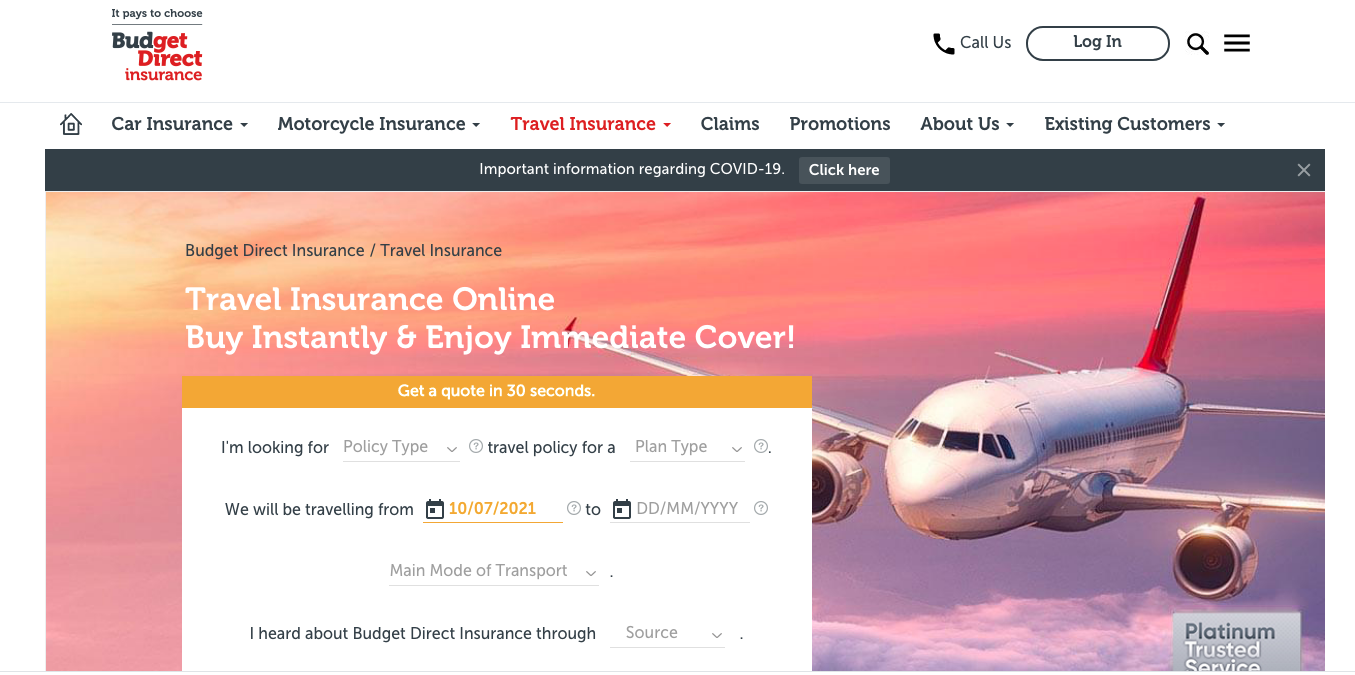 | | |
| --- | --- |
| BEST FOR | Affordable Insurance Plans |
| SERVICES | Travel Insurance, Motorcycle Insurance, and Car Insurance |
| WEBSITE | https://www.budgetdirect.com.sg/travel-insurance |
| ADDRESS | 190 Clemenceau Ave, #03-01 Singapore Shopping Centre, Singapore 239924 |
| CONTACT DETAILS | +66655555 |
| OPERATING HOURS | Monday – Friday, 9:00 AM – 6:00 PM |
Considered one of the cheapest insurance providers in Singapore, Budget Direct has been making the lives of travellers more convenient with its annual travel insurance.
Despite being cheaper compared to other packages, it still includes the most vital coverage and benefits while travelling overseas.
Budget Direct encourages travelers to go on as many trips as they want without worrying about their safety and expenses. Availing of its annual travel insurance also means that you get to save money that you can use while overseas.
While other travel insurance usually covers only air travel, Budget Direct's annual travel insurance also includes car, bus, train, cruise ship, and even ferry.
Lastly, if you plan on travelling with loved ones, you may also include them in your plan to ensure that they're protected as well. And that's just few of the reasons we consider it one of the best annual travel insurance in Singapore.
Pros
Affordable premiums
All forms of transportation
Family coverage
Customer Reviews
Budget Direct has plenty of reviews left by their customers from all types of insurance. Here's one written by Jason L, a satisfied client of theirs:
The team at Budget Direct Insurance is always ready to give helpful answers and help. As both a rider and driver, I've been very grateful for their helpful advise and readiness to assist in all my queries when getting a quotation. Great focus on customer service! Two thumbs up.
9. APAC Relocation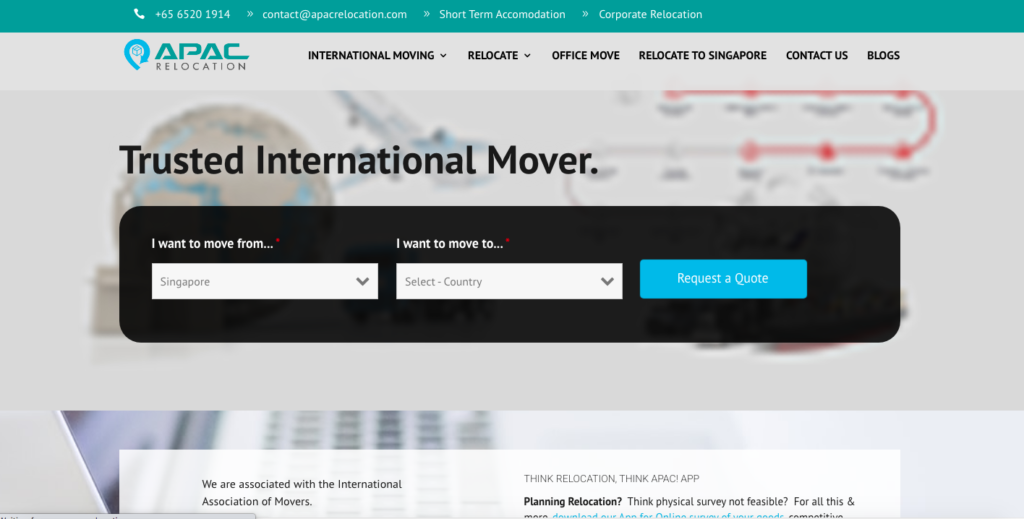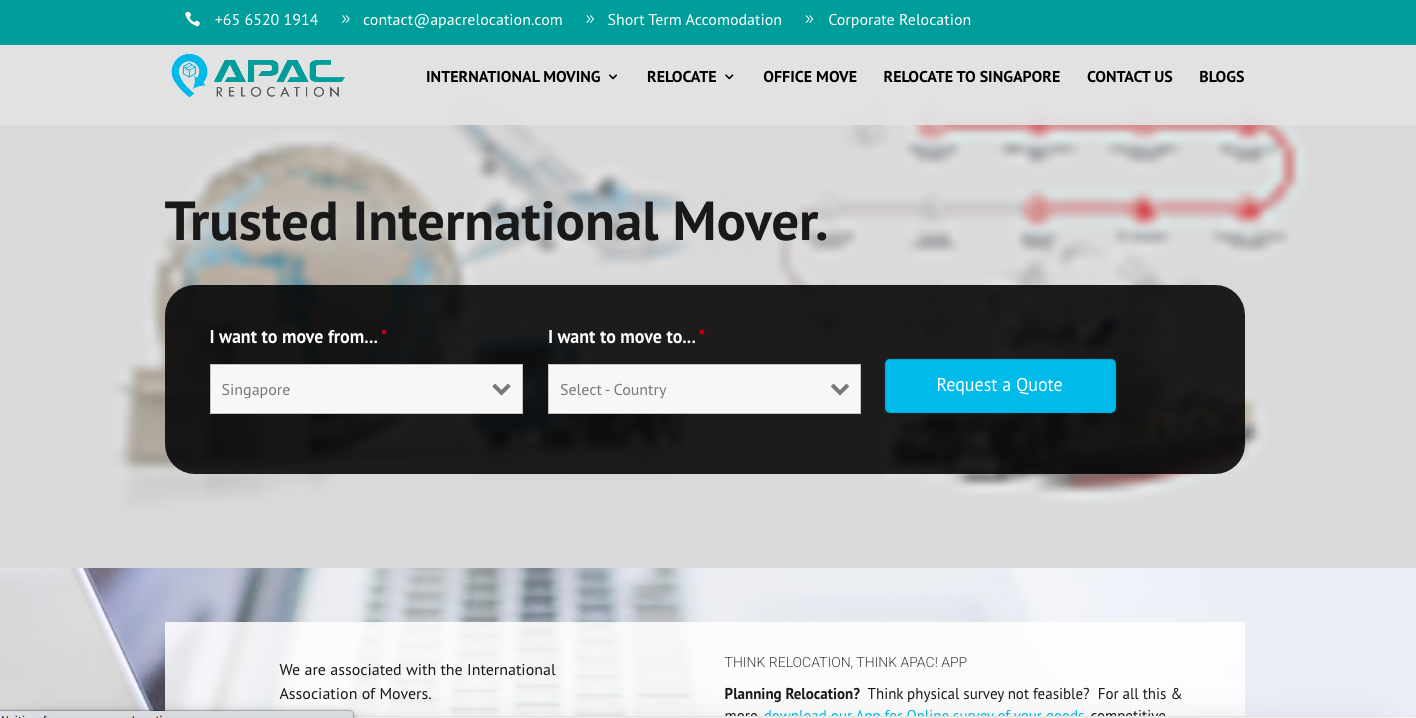 | | |
| --- | --- |
| BEST FOR | Those who need to relocate or relocate often |
| SERVICES | Relocation insurance |
| WEBSITE | https://www.apacrelocation.com/ |
| ADDRESS | 2, Ang Mo Kio Street 64, #02-03A, Econ Building, Singapore 569084 |
| CONTACT DETAILS | +65 6520 1914 | [email protected]  |
APAC Relocation is actually a company which is involved in helping individuals relocate their business and home. However, as they are involved in moving things, they also provide contact with travel insurance from around the country. They recognize that finding the perfect insurance is difficult as prices are high. Thus, they connect their clients with various insurance providers.
Within their website, you will find a list of agencies which may provide guarantee to your property. These are arranged according to prices or unique features. So, you will not have a hard time choosing the proper insurance for your needs. 
Pros
Multiple choices of travel insurance
Online quotation is available
Cons
Though not exactly a con, it's good to know that they specialise in relocation insurance but provide travel insurance as an addition.
Customer Reviews
APAC Relocation has a very impressive average of 4.9 rating online. This is what one of their satisfied clients, Kalyan D, had to write about their experience:
You can just count on them!! Mr Sandeep was very responsive from the beginning in Singapore till prompt and early delivery back home in India. Their packaging is professional and you can be assured it gets delivered in same condition unlike some cargo companies who just offer Low rates.

If you want hassle free move, I would highly recommend Apac.
10. Money Kinetics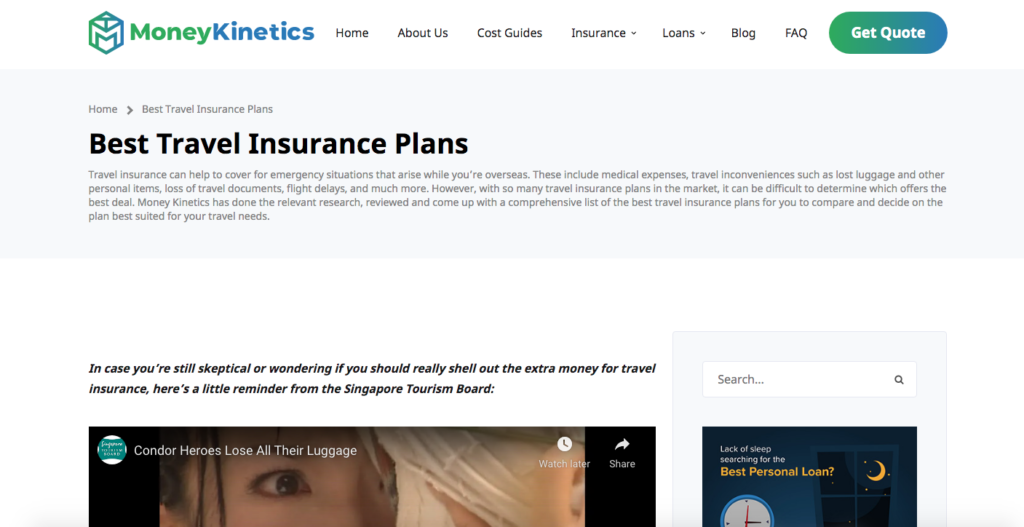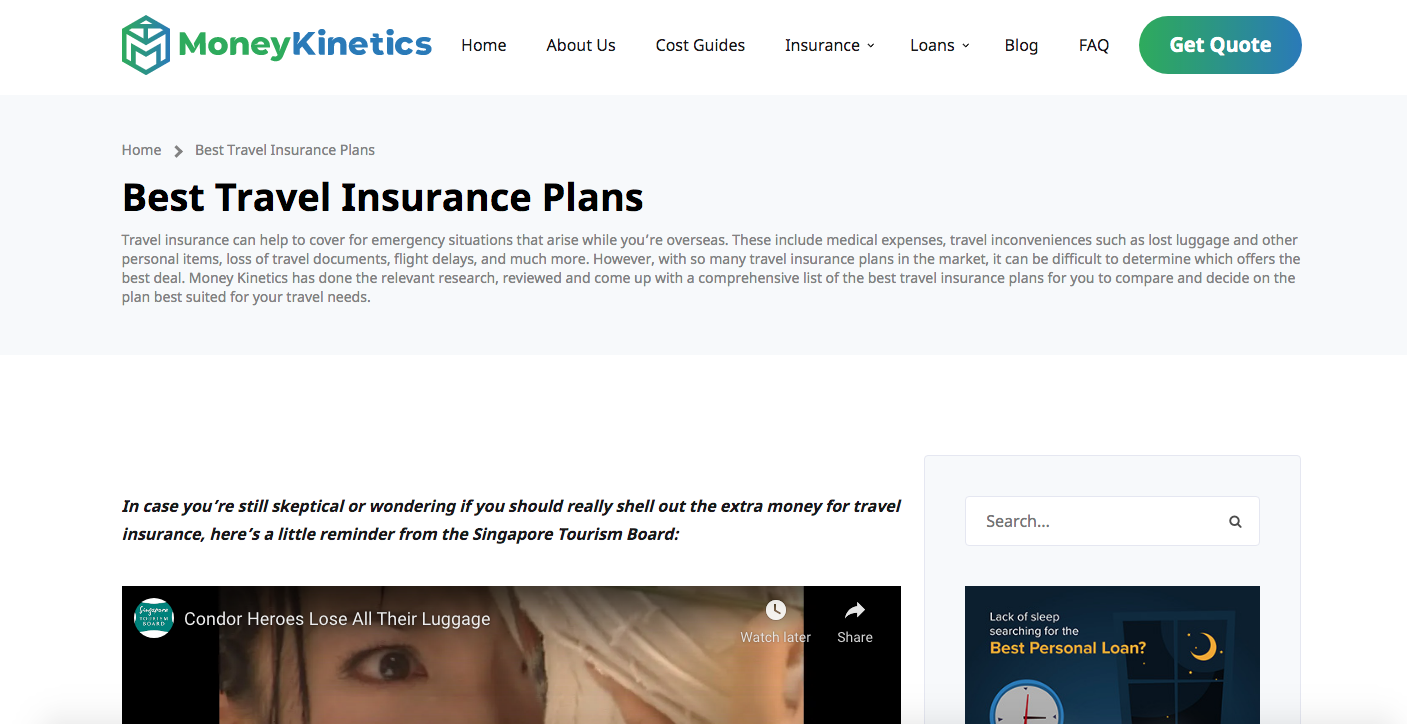 BEST FOR
Comprehensive insurance plans
SERVICES
Travel Insurance, Personal Loans
WEBSITE
https://www.moneykinetics.sg/best-travel-insurance-plans-singapore/
CONTACT DETAILS

[email protected]

 
Money Kinetics helps people be financially literate by offering them a series of comprehensive explanations using terms that you are familiar with to make sure that you spend your money smartly. 
Their services range from personal loans and debt consolidation plants to a wide array of travel insurance plans that best match needs, requirements, and budget. They conduct a relevant market research to determine which travel insurance plans work best and cost-efficiently for their clients.
These vary in coverage and rates but basically include medical expenses, trip cancellation or delay, loss or damage of luggage, death and TPD, etc.
Pros
Affordable premium
Extensive range of insurance plans
Individual, group, and family travel
Cons
No known physical office / location yet
11. The Wise Traveller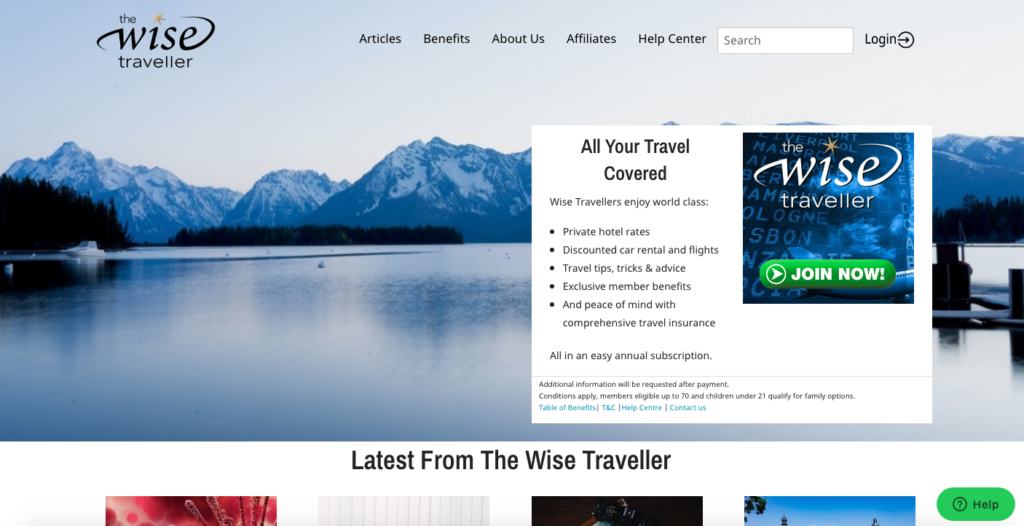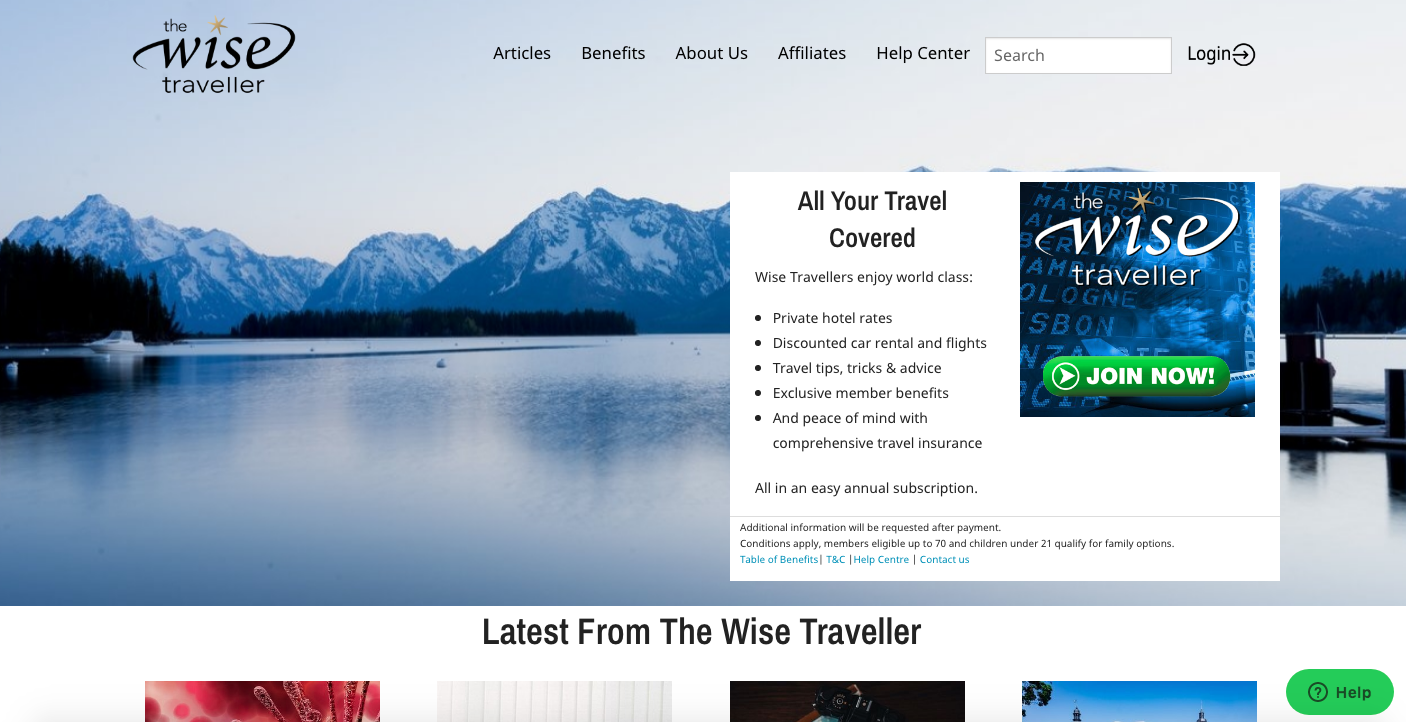 BEST FOR 
Competitive rates
SERVICES
Travel Insurance, Hotel and Car Discounts, Airport Services
WEBSITE
https://www.thewisetraveller.com/
ADDRESS
1 Scotts Rd

 

#24-10 Shaw Centre

Singapore 228208

CONTACT DETAILS

+65 3158 3598
At The Wise Traveller, they make sure to provide their members with a travel insurance that gives the best value for money. Their membership perk offers annual multi trip and global cover with higher benefits and at a better value than most alternative options.
Aside from travel insurance, they also provide discounts on many other travel related services including airport lounge access, hotels, villas, resorts and car rentals. 
Being globally focused, there's no need for you to worry even if you're thinking of relocating because The Wise Traveller will always be available anywhere you are across the globe.
Pros
Member only discounts
Growing range of travel related products and services.
Travel tips, tricks and advice
And that's the end of our picks for the best travel insurance in Singapore! Any of these insurance companies can definitely provide you with peace of mind while you're having the time of your life abroad.
If you have experienced travelling abroad with insurance, tell us your experience below and why it's worth it to have travel insurance. We always want to hear about your experiences!
And if you're still in the early stages of planning for your trips, then we highly suggest that you seek the services of the best travel agencies in Singapore. With their expertise, along with the protection of a travel insurance, you will definitely create the best experience while abroad!