With Singapore's humid weather, it is important to have a reliable makeup companion for your daily routine. Among all the other beauty essentials, primers are definitely on the top. Primers provide full coverage and fair complexion even without foundation. You will certainly look natural and feel lightweight. To help you in searching for the right one, see our buying guide below and take your pick from the best-rated primers that you can get in Singapore today!
1. Hourglass Veil Mineral Primer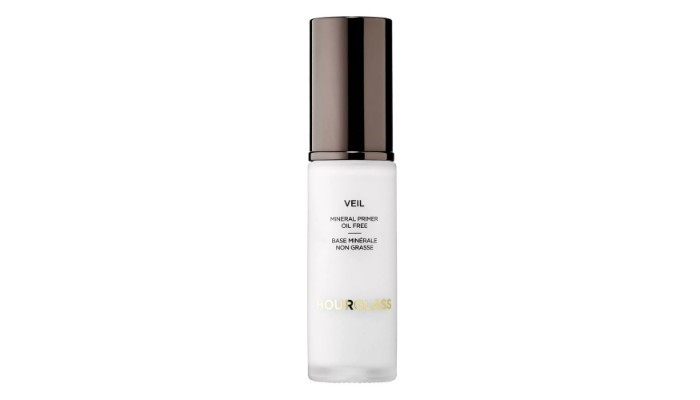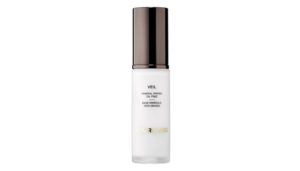 Protects skin against UV damage
Minimizes the appearance of pores
Price: $85.00
With Hourglass Veil Mineral Primer, you do not need to do frequent touch-ups. It is a multipurpose primer that conceals the visible pores, redness, fine lines and imperfections. The oil-free and vegan-friendly formula makes it applicable for all skin types!
When the sun is getting more intense, it lasts longer than you expected it to be. It doesn't have a dry and greasy feel when applied. It provides a smooth and lightweight base for all-day makeup wear. Are you having a hard time enjoying the trip because you are being consistently conscious of your appearance? No worries! This magical primer will help you look fresh while being kissed by the sun.
Customer Reviews:
Perfect coverage for large pores, long-lasting and applicable for mixed skin types are the great reasons on why most customers rated this product as one of the best. The only downside of it is that it might be quite expensive but you will not regret buying this primer. Ai Jia left this 5-star review on Sephora:
"No matter how many other primers I try, I always come back to this Hourglass one. There is no other primer I've tried that can compare to it. The consistency is just right, super spreadable and absorbs almost immediately to the skin, leaving a perfect matte canvas for foundation and other makeup; no white sheen, no cakiness/residue. I always balk at the price when I have to get it but it is so worth it and the Jumbo one does goes a long way. Highly recommended!"
 2. VDL Lumilayer Primer 3D Base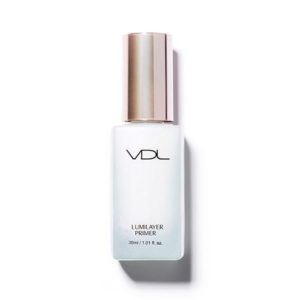 Provides smooth and glossy skin
Long-lasting makeup protection
Price: $21.00
VDL Lumilayer Primer 3D Base nourishes and enriches your skin. One of the most outstanding features of this primer is the luminous deep hydration which leaves the skin smoother and healthier. With the violet lumilayer pigment, it also moisturizes the skin for a glowing look while having shielded protection against the extreme heat.
Highlighting your facial features will not be a problem for this primer gives an instant brightened and defined appearance with a luminous look. This primer is an excellent choice for those who want to have a perfect radiant look without having to consume a lot of time doing touch-ups.
Customer Reviews:
Satisfied customers praise this primer for it gives a beautiful and radiant glow as well as hydration for healthier skin. However, if you have hypersensitive and oily skin, this might not be an ideal option for you. Regardless of this, here's a positive feedback from an Amazon reviewer:
"In terms of the product, it's really light and gives a nice luminescence to the skin in sunlight to give you that healthy glow look. Texture is really light like a moisturizer and not pasty like some other primers I've used and smells nice."
3. Laura Mercier Foundation Primer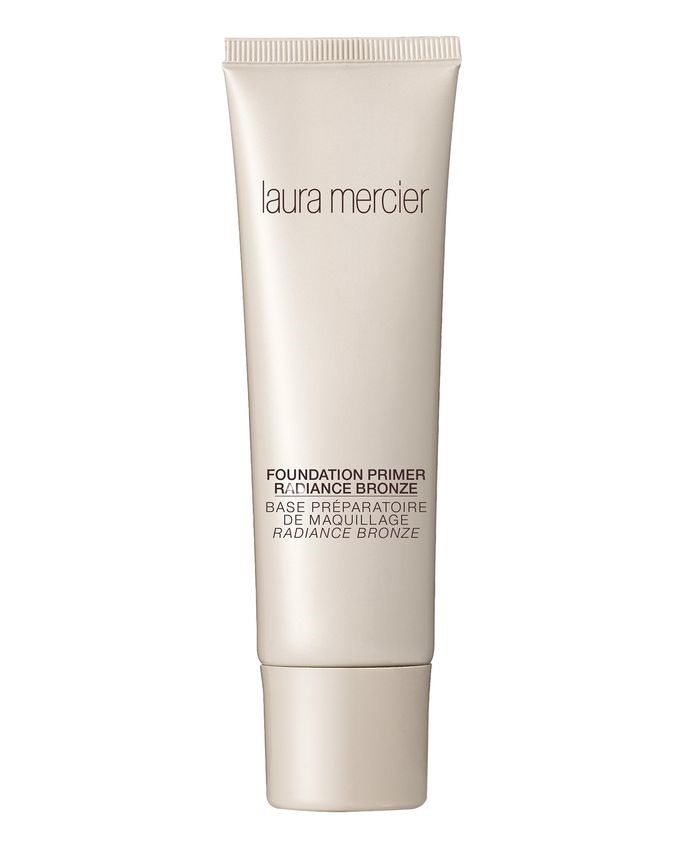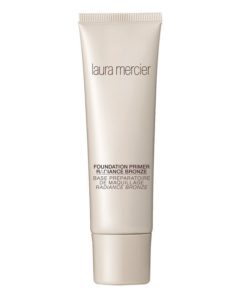 Suits light to medium skin tones
Provides weightless matte finish
Price: $70.00
Laura Mercier Foundation Primer makes the skin look naturally flawless. With its soft-focus optics effect, it also creates fair visuals by reducing the blemishes caused by the dark marks. You get to have a radiant complexion for it is the most luminous primer of Laura Mercier.
If you want to stay youthful and radiant regardless of the season, make this primer a part of your routine! Whether it is a long or short vacation, you will enjoy the season with a light, fair and glowing skin.
Customer Reviews:
This stunning primer received countless compliments for its ability to absorb into the skin quickly and be used for all skin types. It is also being recognized for its soft and light texture. They say that a little bit of use goes a long way with this product. Just keep in mind that it doesn't go well with BB creams or cushion foundations. A reviewer from Influenster wrote:
"One of my favorite primers. It doesn't feel very "silicone" based like a lot of other primers. I feel like makeup sinks into my skin and it makes my large pores look smaller. I have extremely oily skin and I've been very impressed with this!"
 4. Maybelline Baby Skin Pore Eraser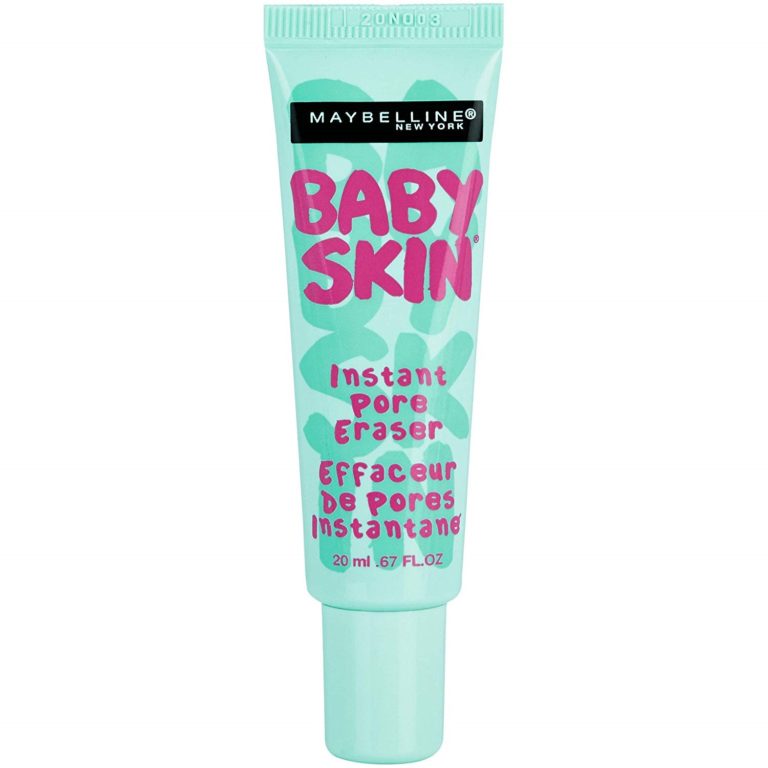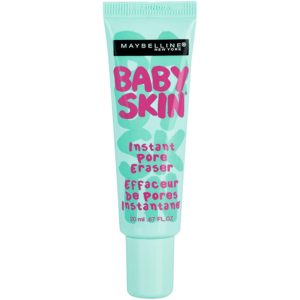 Reduces pore appearance
Provides less visibility on face
Price: $14.80
Maybelline Baby Skin Pore Eraser helps you keep track of the shiny line caused by having oily skin. Its pigment-free formula ensures that your makeup coverage will stay with a flawless matte finish. Maybelline surely lives up with its brand statement, "Maybe she's born with it. Maybe it's Maybelline."
Aside from lessening the visibility of pores, it also allows your skin to breathe well and be invisible when applied. There is nothing greater than going out in the sun feeling comfortable and protected with a feather-like primer such as Maybelline Baby Skin Pore Eraser.
Customer Reviews:
The Maybelline product is known for its good quality behind an economical price and ability to soften and smoothen the skin and blurs out the pores instantly. Just a little reminder that it works better with a foundation that is not water-based. Reviewers from Influenster gave this helpful feedback:
"Love this product, it lays nice on the skin and really reduces texture under makeup which is great! However, you want to check ingredients when using this or any silicone based primer with your foundation's ingredients. It's amazing with foundation's without a water base, though if they are water base it doesn't last nearly as long and becomes greasy."
 5. NYX High Definition Primer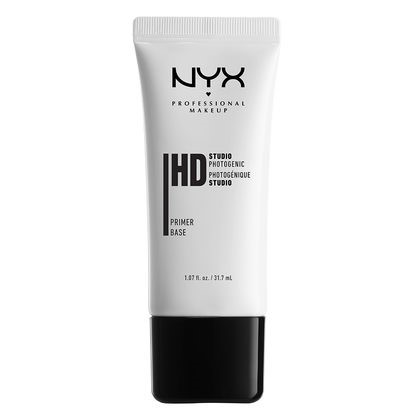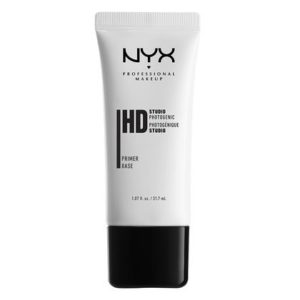 Contains silicone-free formula
Suitable for sensitive skin
Price: $23.28
NYX High Definition Primer is claimed to be the best primer for it is an ideal option for those who have skin types that can easily react negatively to makeup. Its chemical-free formula includes the absence of silicone, paraben, and talc.
This primer highlights the best facial features with a contoured yet fair look for a healthier complexion.  While capturing your most memorable moments, keeping your look fresh and natural might be the biggest struggle. NYX High Definition Primer will help you keep your makeup in place for the whole day.
Customer Reviews:
The easy-to-blend, refreshing, moisturizing, odorless and lightweight features of this primer gained favorable feedback from the customers. It may not be suitable for light and fair skin tones so make sure to check if it is compatible with your skin color. Bryce left this top-rated review on Nyx Cosmetics:
"I bought this item a month ago and I must say, its a winner. I use before applying my foundation, on my oily skin, it makes my skin look smooth and matte. It fills in the imperfections and allows your foundation and powder to glide on your skin… added bonus is that it smells great!!! It exceeded my expectations!!!"
Choosing the right primer for your makeup routine is also a part of having a healthy lifestyle. Take your time and make sure to buy the perfect companion that will make each event worth remembering.