Our 11 Favourite Neurologists in Singapore
Illnesses concerning the nervous system are serious ones that need to be treated immediately. Instead of waiting for symptoms to manifest, it's best to consult with the best neurologists in Singapore regularly for early detection.
The neurologists in Singapore are some of the best ones around the world, so they'll be able to provide you with the right treatment for your condition. Since we want to help you out, we did the research ourselves and found the top hospitals that house the best neurologists in Singapore, as well as the best neurosurgeons in Singapore.
Check them out below to see which one offers the best treatments and has the most accessible services:
(Note: This list is in no particular order.)
Dr Mathew Tung Yu Yee

BEST FOR
Treatment of Disorders of the Brain and Spine
WEBSITE
https://www.bonespecialist.com.sg/matthew-tung/
ADDRESS
6 Napier Road #02-12 Gleneagles Medical Centre Singapore 258499
CONTACT DETAILS

+65 6432 8236

OPERATING HOURS
9am to 5pm Monday to Friday
9am to 1pm Saturday
Dr Mathew Tung Yu Yee is one of the best neurosurgeons in Singapore if you need help with neurological issues affecting your brain and spine. He's also a top choice if you'd rather have a doctor who prefers to go with noninvasive treatments before trying invasive solutions.
He has trained in a variety of locales across the UK and Singapore, and completed his practical training in 1996. Since then, he has continued honing his craft, often performing procedures like stereotactic radiosurgery, spinal laminectomy, spinal decompression, and the like on a regular basis.
He also continues to attend courses and other learning opportunities in his field even now. That tells you just how dedicated he is to ensuring he's at the top of his game, which is why we consider him among the best neurosurgeons in Singapore.
Highlights
Extensive training and experience
Preference for noninvasive solutions before escalating to invasive ones
Especially experienced in treating back, spinal, and head pains
Dr Roy Koh Kiok Miang – FeM Surgery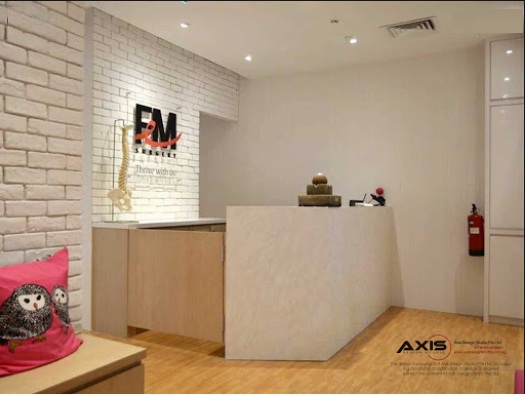 BEST FOR

Quality surgical care

WEBSITE

https://www.femsurgery.com/

ADDRESS

Mount Elizabeth Novena Hospital 38 Irrawaddy Rd, #11-53, Singapore (329563)

Mount Elizabeth Medical Centre 3 Mount Elizabeth Road, #05-02, Singapore (228510)

CONTACT DETAILS
6339 1101
FeM Surgery performs a variety of surgical procedures for both local and international patients and are strictly done only by credible and qualified experts. Each of their patients are guaranteed to be provided with a personalised subspecialty opinion and care by the respective surgeons.
FeM Surgery works on 11 subsidiary specialties including Neurology. From Aneurysm clipping, EC-IC Bypass surgery, Moyamoya disease managemen, and Hemorrhagic stroke management and evacuation to Skull base tumor excision, you can trust FeM Surgery to deliver a safe and excellent procedure.
Highlights
Multiple locations for easier access
Uses latest medical technology
Wide scope of expertise
Mount Elizabeth Hospital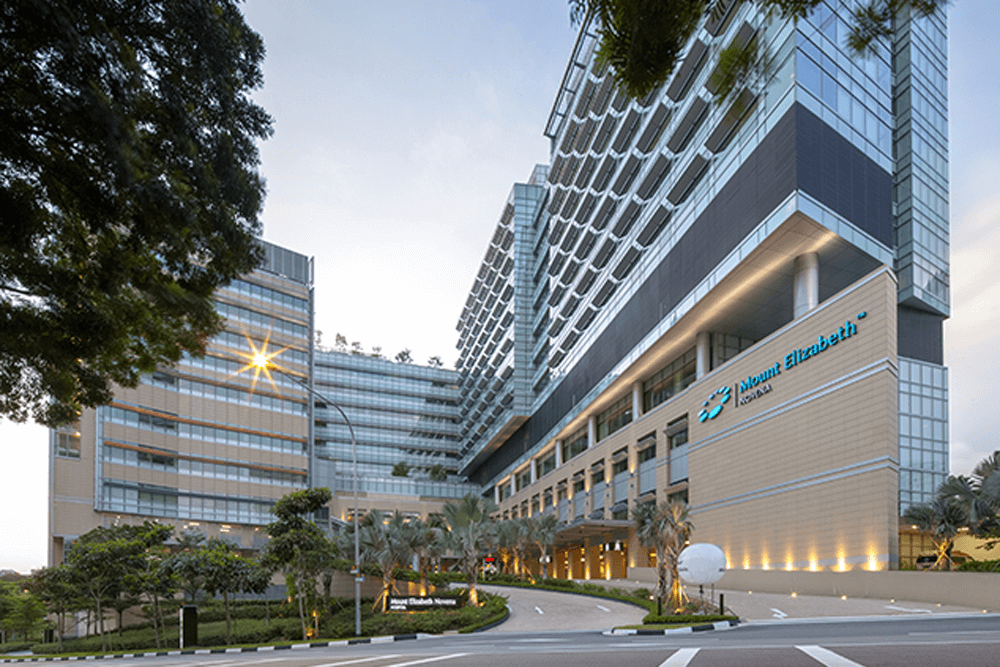 If you want a neurologist or neurosurgeon in Singapore, this has to be one of the first places on your list.
Mount Elizabeth Hospital's neurology team is composed of 12 experienced neurologists who each have their own sub-specialties. Some of the treatments the neurologists offer are neurological diagnostics, neurological surgeries, and stereotactic surgeries.
In addition, Mt. Elizabeth's neurologists are also best known for conducting advanced surgical procedures such as awake craniotomy and deep brain stimulation surgery. Several of them have even been named when discussing the title of the best neurosurgeon in Singapore.
Beyond surgeries and treatments, Mary Elizabeth's neurologists also offer patients with rehabilitation therapy programmes that accommodate the needs of their conditions. In short, they provide comprehensive neurological care that is among the best in the world.
Highlights
Experienced neurologists
Rehabilitation programmes
National Neuroscience Institution
| | |
| --- | --- |
| BEST FOR | Neurological Research |
| WEBSITE | https://www.nni.com.sg/ |
| ADDRESS | Level 1, 11 Jln Tan Tock Seng, Singapore 308433 |
| CONTACT DETAILS | (65) 6330 6363 |
| OPERATING HOURS | Monday – Friday, 8:00 AM – 5:30 PM |
The National Neuroscience Institution holds the regional specialists for all neurological conditions such as Parkinson's disease, dementia, stroke, and brain tumour and injury. It's little wonder it made this list, as such.
Its neurology department is made up of some of the best neurologists in Singapore, along with nurses and allied health professionals. They also have some of the best neurosurgeons in Singapore.
On top of this, the National Neuroscience Institute has a strong and advanced set of clinical services and programmes that target a long list of neurological disorders.
Its team of neurologists also have a wide range of subspecialties, including general neurology, epilepsy, headaches, neuro-immunology, and sleep disorders.
What's more, it has the largest team of neurosurgeons in Singapore who specialise in neuro-oncology, endoscopic neurosurgery, general neurosurgery, paediatric neurosurgery, and many more.
Highlights
Large team of neurologists and neurosurgeons
Conducts neurological research
Easy online appointment
Singapore General Hospital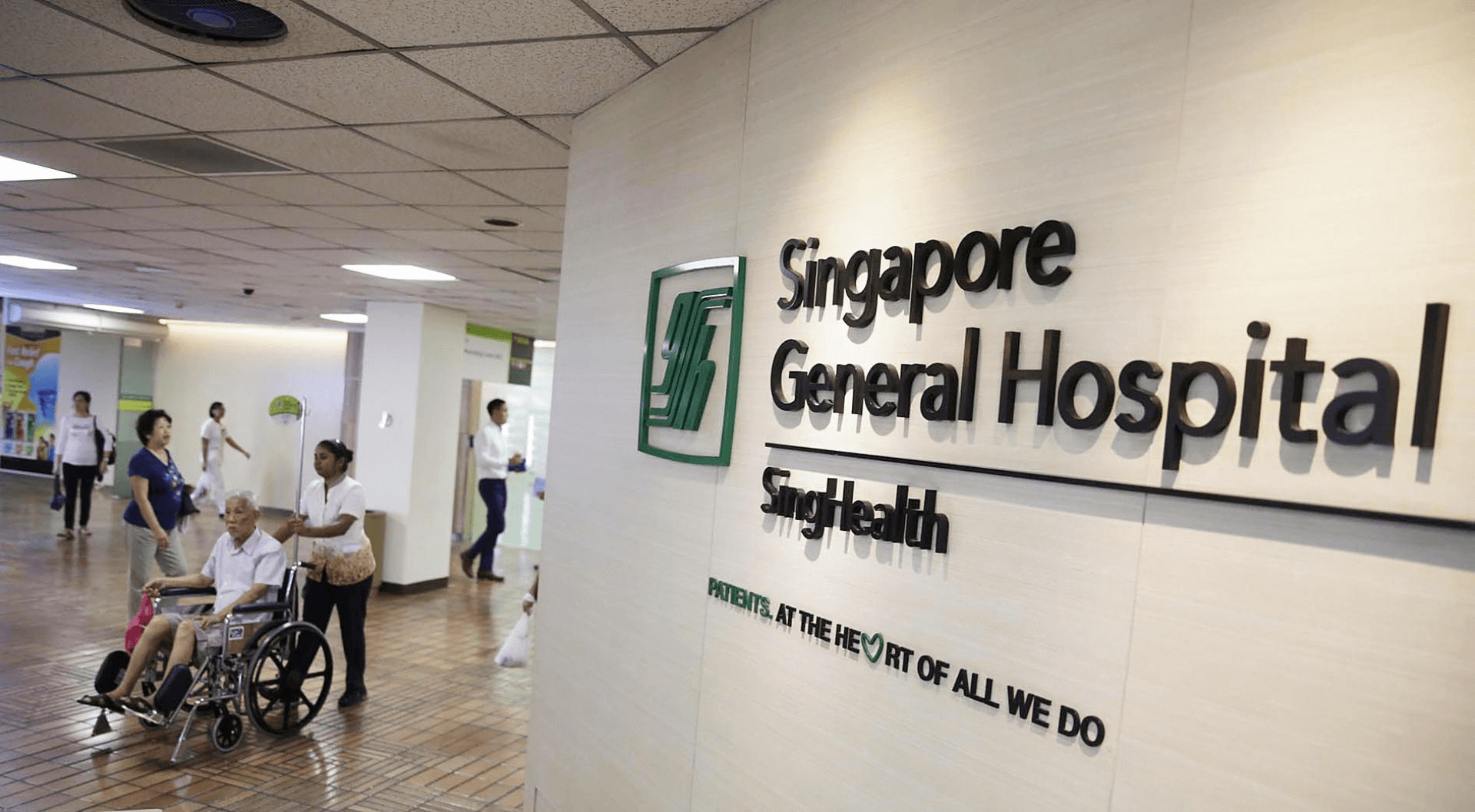 Singapore General Hospital's neurology team is headed by Assoc. Prof. Deidre Anne De Silva, one of the best neurologists in Singapore who specialise in stroke treatment. Every neurologist on their team also collaborates closely with the others to provide patients with the best treatments.
Some of the clinical services offered by SGH's neurologists are the epilepsy programme, stroke programme, sleep disorders programme, neuromuscular programme, and neurodegenerative diseases programme. You can also easily find neurosurgeon Singapore services here.
As some of the best neurologists in Singapore, SGH's neurology team has proven that they have the knowledge, skill, and expertise in providing patients with not only world-class treatments but whole-hearted support as well.
Highlights
Wide range of neurological services and treatments
Experienced and professional neurologists
Support groups for epilepsy, stroke, and Parkinson's disease
Siow Neurology Headache and Pain Centre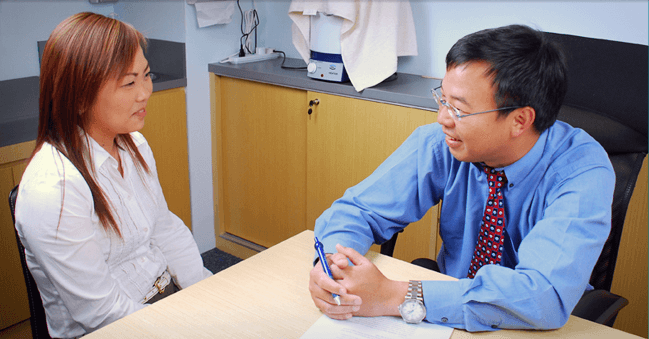 BEST FOR
Full Range Treatments
WEBSITE
http://www.neurologist.com.sg/
ADDRESS
820 Thomson Rd, Singapore 574623

#11-54, 38 Irrawaddy Road Singapore 329563

CONTACT DETAILS
6254 5289

6694 0290

OPERATING HOURS
Monday to Friday, 9:00 AM – 5:30 PM
Siow Neurology Headache and Pain Centre has long been one of the leading hospitals for neurological treatments. On top of its long list of services, it also houses some of the best neurologists in Singapore.
Among its areas of expertise are sleep disorders, Parkinson's disease, stroke, & epilepsy. In terms of facilities, it boasts the best technologies and equipment that a doctor can use to provide better treatment for every patient.
Highlights
Advanced medical technologies
Competent specialists
Tan Tock Seng Hospital
| | |
| --- | --- |
| BEST FOR | Broad range of neurological treatments |
| WEBSITE | https://www.ttsh.com.sg/ |
| ADDRESS | 11 Jalan Tan Tock Seng, Singapore 308433 |
| CONTACT DETAILS | 6256 6011 |
| OPERATING HOURS | Open 24 hours |
This is another place you have to visit if you're seeking the best neurologist or neurosurgeon in Singapore. Their specialists are some of the most renowned on the islan.
Tan Tock Seng Hospital has a team of the best neurologists in Singapore when it comes to treating different types of brain and nervous system illnesses. This includes stroke, Parkinson disease, Alzheimer's disease, movement disorders, dementia, epilepsy, neuromuscular disorders, and many more.
Their department of neurology focuses on clinical research to improve the treatment they provide. To be more convenient, they also provide subspecialty outpatient clinics.
Highlights
Subspecialty outpatient clinics
Financial counselling
Raffles Neuroscience Centre
BEST FOR
Efficient treatment costs
WEBSITE
https://www.rafflesmedicalgroup.com/
ADDRESS
Raffles Hospital 585 North Bridge Road Singapore 188770
CONTACT DETAILS
(65) 6311 1111
OPERATING HOURS
Weekday: 8:30am–6pm

Saturday: 8:30am–1pm
Raffles Neuroscience Centre is known to be a prime medical hospital that offers a full range of medical specialities and this includes neurology.
At their neuro department, they have a group of neurosurgeons and interventional radiologists who provide customised treatment for faster improvement and recovery.
With their best neurologists in Singapore, modern technology, and commendable management and facilities, they've successfully treated various conditions. You can also go to them if you want a neurosurgeon in Singapore capable of providing the latest neurosurgical procedures.
Highlights
Health benefits
Enhances health screening packages
Gleneagles Hospital
| | |
| --- | --- |
| BEST FOR | Flexible treatment costs |
| WEBSITE | https://www.gleneagles.com.sg/ |
| ADDRESS | 6A Napier Road Singapore 258500 |
| CONTACT DETAILS | +65 6473 7222 |
| OPERATING HOURS | Open 24 Hours |
Gleneagles Hospital provides advanced surgical procedures to treat brain aneurysm, brain and spinal cord tumour, dementia, epilepsy, Parkinson's disease and even sleep disorders.
Their treatments neuro-rehabilitation therapies and radiotherapy. You can also find some of the best neurosurgeons in Singapore here.
And of course, they have some of the best neurologists in Singapore, so you can be sure that you're in good hands with them.
Highlights
Financial counselling
Price guarantee
Neuro Asia Care – Dr Nicolas Kon Kam King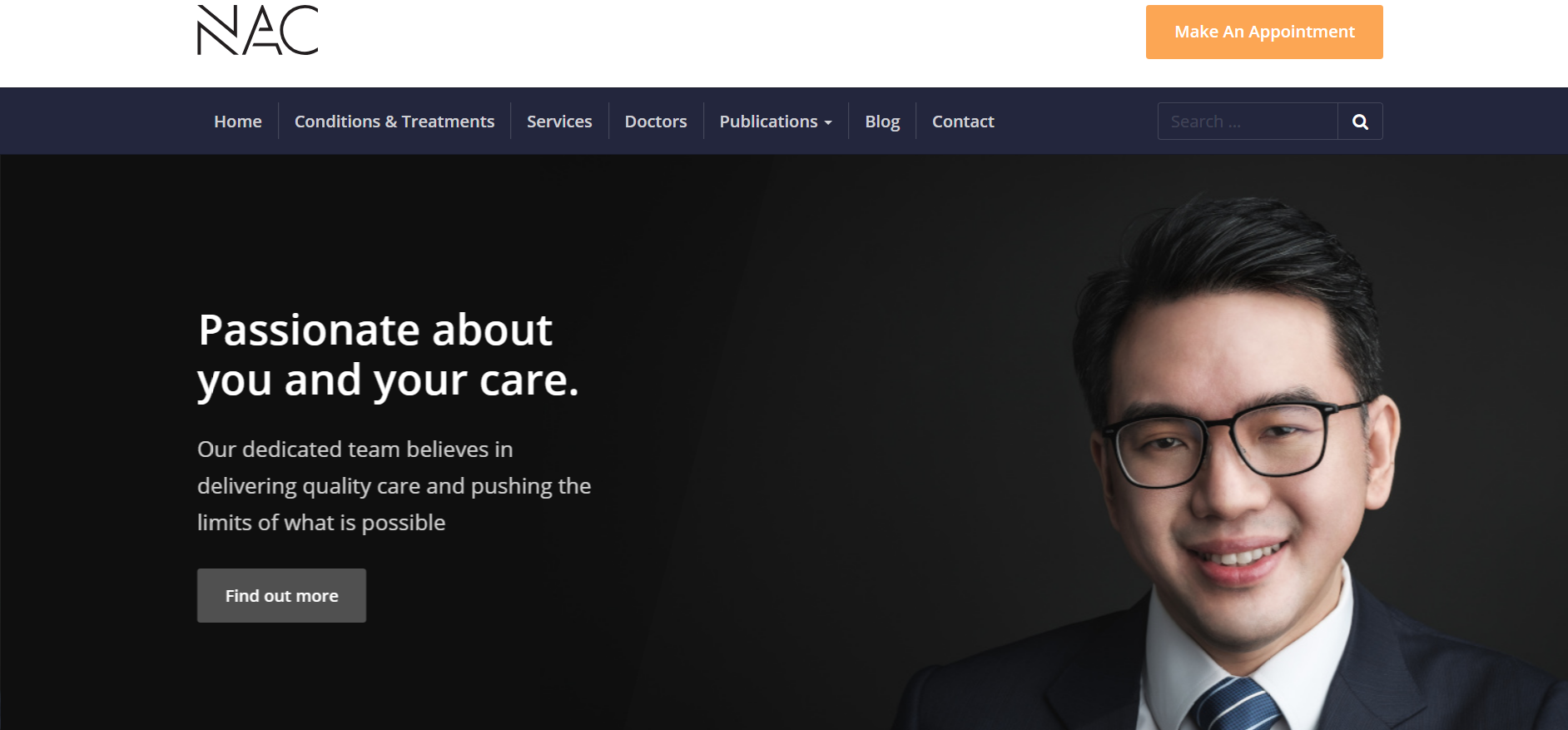 BEST FOR
A wide range of neurological services
WEBSITE
https://www.neuroasiacare.com/
ADDRESS
3 Mount Elizabeth, #11-14/15 Mount Elizabeth Medical Centre, Singapore 228510
CONTACT DETAILS
OPERATING HOURS
Mon – Fri: 10am – 6pm

Sat: 10am – 1pm
Neuro Asia Care is a specialist neurosurgery clinic based in Singapore. All of their doctors genuinely care for their patients' well-being.
Dr Nicolas Kon, one of their doctors, is a neurosurgeon practicing at the Mount Elizabeth Hospital with special interest in neuro-oncology (brain tumours, awake surgery), minimally invasive brain surgery (deep complex tumours, brain haemorrhage), functional neurosurgery (trigeminal neuralgia, hemifacial spasm, spasticity, spinal cord stimulation), and deep brain stimulation (Parkinson disease, tremors and other disorders). Rest easy knowing that he has performed various treatments over the years and will surely look after you while you are under his care.
Highlights
Can perform complex medical techniques
Offers insurance plans for their treatments
Available for scheduled and walk-in appointments
The Brain and Spine Clinic – Dr. Timothy Lee

The Brain and Spine Clinic comprises a team of exceptional neurology specialists, spearheaded by Dr. Timothy Lee. Armed with several years of experience, they are all very adept in the diagnosis of grave medical conditions involving the nervous system, and are also quite capable of dealing with them accordingly.
The scope of their knowledge ranges from the most common ailments such as back pain and muscle strain, up until the most acute disorders like malignant brain tumors, stroke, among others. The treatment of various spinal injuries also fall within their field of expertise. In addressing all of their patients' needs, they employ not only their skills but also advanced, state-of-the-art equipment, enabling them to perform operations safely and smoothly.
Combatting neurological problems is a serious business. Secure premium-grade care of the nervous system for you and your loved ones by consulting Dr. Timothy Lee and his co-specialists at The Brain and Spine Clinic in Singapore.
Highlights
Expert neurosurgeon consultant
Wide area of expertise
Utilises the latest technologies
Skilled team of specialists
And that's a wrap for our list of the best neurologists in Singapore. We guarantee that any of these hospitals can provide you with neurologists or Singapore neurosurgeons who can address your condition properly.
If you know other neurologists on the island that offer great treatment, share them with us and we'll add them to our list.
On top of these neurologists, spine specialists can also be a source of treatments for a few conditions concerning the nervous system. Check out our list of the best spine specialists in Singapore in case you want to have your spine checked too.