Our 8 Favourite Podiatrist in Singapore
If you've noticed some minor pains in your feet the past few weeks, you must immediately consult with the best podiatrist in Singapore today. They are medical specialists who treat feet ailments, so they'll be able to help you address your concerns.
Searching for the most reliable and best podiatrist in Singapore might be a bit hard to do, especially with the countless clinics that offer healthcare services for foot and ankle ailments.
So, we've narrowed down your choices to only the most well-known and trustworthy clinics in the country — which we list here.
(Note: This list is in no particular order.)
Family Podiatry Centre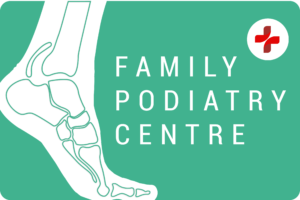 Family Podiatry Centre has over 20 years of clinical experience, with its team consisting of the best-qualified podiatrists in Southeast Asia. They are also the most featured podiatry clinic in Asia, having been featured in Singaporean and Malaysian mainstream media such as Channel 8, The Business Times, NTV7, The Star and more as expert podiatric consultants.
They excel in professionalism and offer a wide range of conservative treatments for lower limb conditions of every kind. The conditions they treat range from simple conditions such as ingrown toenails, warts to complex ankle, knee and pelvic misalignments.
Family Podiatry Centre uses cutting-edge medical technology including extracorporeal shock wave therapy (ESWT) and CAD/CAM-manufactured custom orthotics (medical-grade robotic-manufactured insoles) to provide unparalleled accuracy and comfort for every client. Their podiatrists are also active medical researchers at the forefront of podiatric research and are attached to renowned universities such as the University of Brighton. They are published in international medical journals including The Foot and the Journal of Foot and Ankle Research.
Some of the common conditions they treat are: Ingrown toenails | Heel pain | Bunions  | Corns | Diabetic foot ulcers | Fungal nail infections | In-toeing | Flat Feet | Runner's knee
Highlights
Pioneers of Podiatry in SEA
Affordable rates with insurance advice (Catering to both Locals & Expats)
Unique, holistic approach to lower limb care including prevention advice & podiatrist-approved medical exercise tutorials
Offers the latest in pedograph (foot-scanning) technology using emed® specialized diagnostic scanning equipment
Designed beautiful wellness shoes to prevent and correct foot posture with foot health screening and podiatrist report as add-ons 
The Foot Practice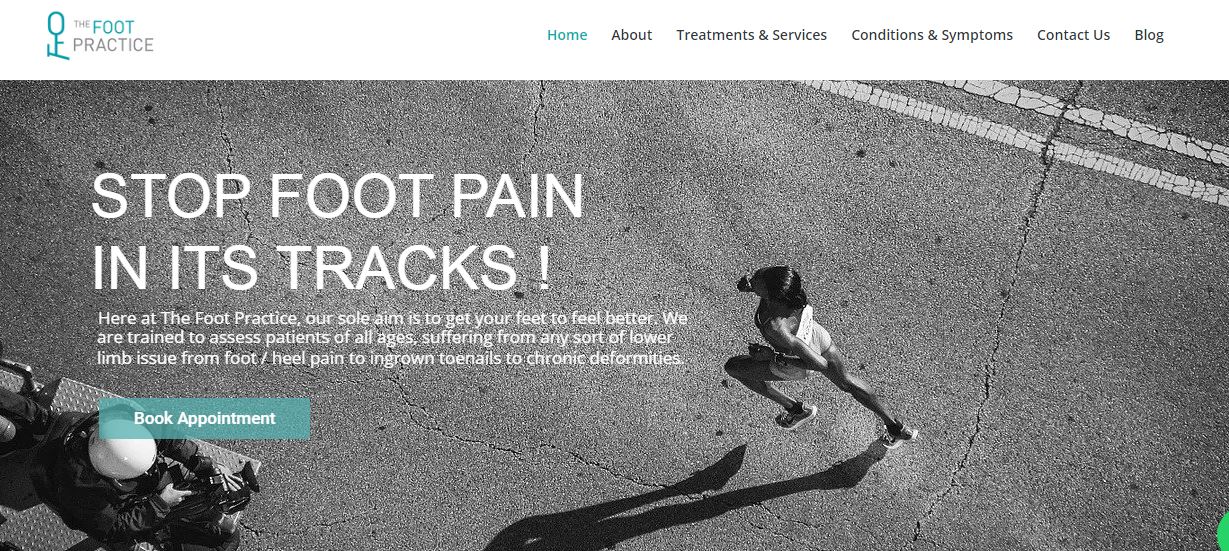 For the students who have been experiencing foot or leg pain, you might want to consult with the specialists at The Foot Practice. They assist many universities and hospitals in Singapore, so it can be a great help to be treated by them.
Their team provides treatments for sport, dance, elderly, paediatric, and diabetic podiatry. They also make custom insoles, foot mobilisation, and help you recover from lower leg and foot injuries.
Highlights
Sports and dance assessment
Injury recovery
Physio and Sole Clinic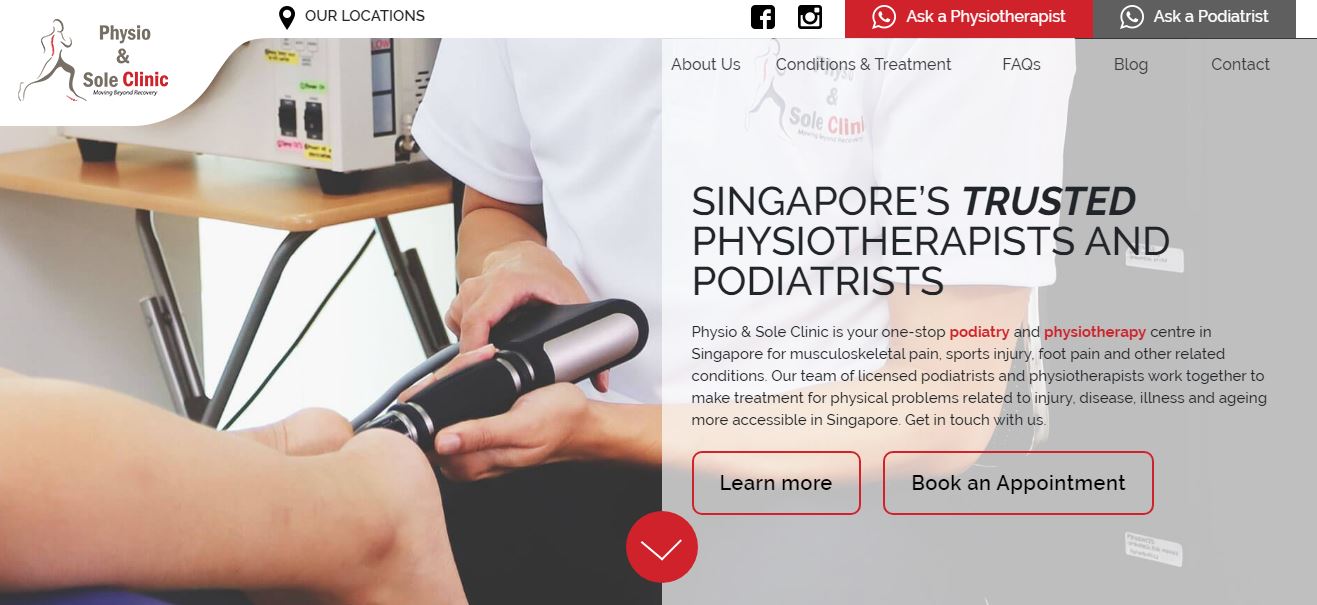 If you're a foreign resident living in Singapore and you're worried about language barriers, there's no need to worry anymore! Physio and Sole Clinic has multilingual specialists who will assist you every step of the way.
Their podiatry services can help treat bunion, calluses and corns, flat feet, fungal nail infection, heel pain, ingrown toenails, and plantar warts. This clinic's best podiatrists in Singapore also offer treatments for diabetic foot care, sports podiatry, and foot fitness.
Highlights
Sports injury prevention
Customised insoles
MyFootDr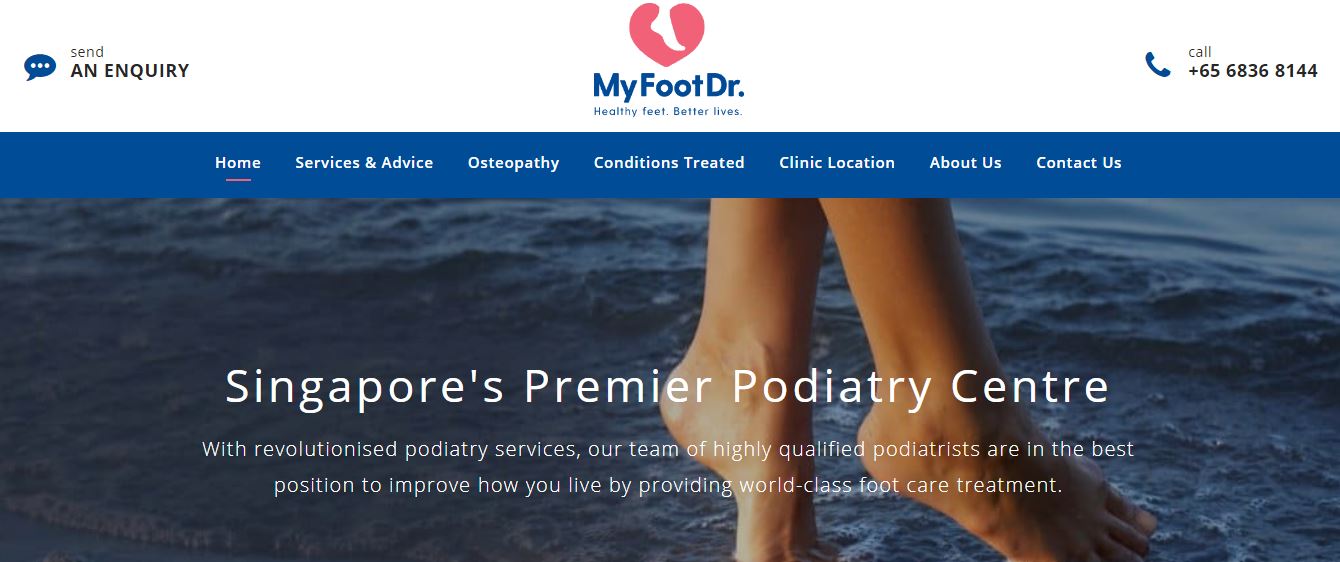 BEST FOR
Wide range of condition treatments
WEBSITE
https://www.myfootdr.com.sg/
ADDRESS
Palais Renaissance #04-04, 390 Orchard Road 238871
CONTACT DETAILS
6836 8144
OPERATING HOURS
Weekdays: 9am to 5pm

Saturday: 9am to 1pm
MyFootDr proudly offers their innovative podiatry services and skilled podiatrists who are part of the largest podiatry group in Singapore. With this high standard, they provide personalised treatments for each client.
They treat various ailments for the Achilles tendon, ankle, arch, foot, forefoot, toes and nails, heels, legs, midfoot, and more.
For treatments such as clinical podiatry, custom foot orthotics, diabetic or aged footcare, osteopathy, and other therapies, they use advanced equipment.
With their high-quality services, professionals, and equipment, they indeed rank as some of the best podiatrists in Singapore.
Highlights
Customised approach
Osteopathy services
Footwear advice
East Coast Podiatry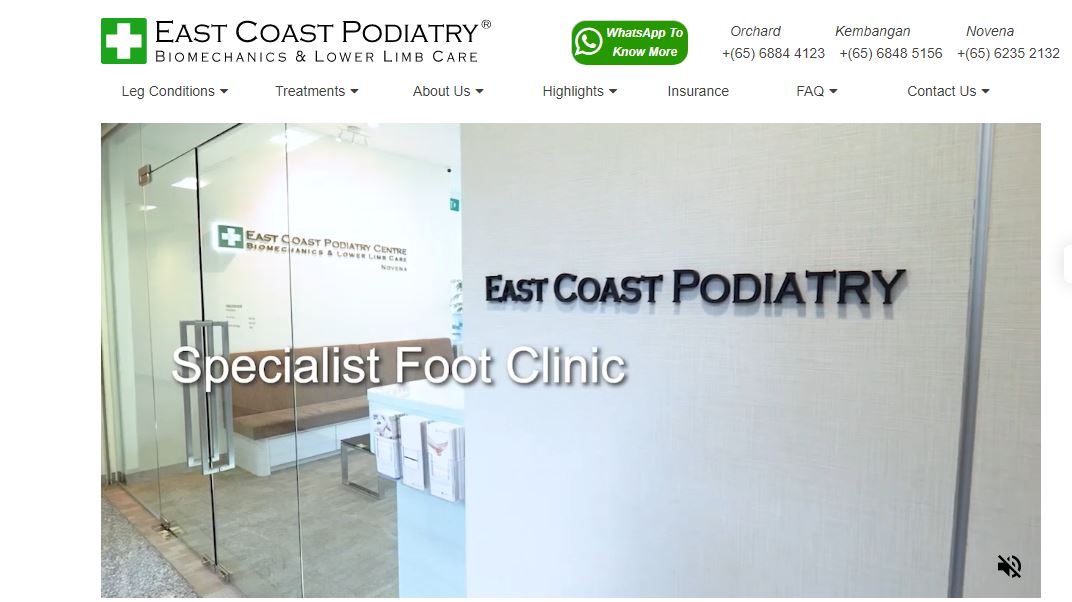 | | |
| --- | --- |
| BEST FOR | Podiatry services for children |
| WEBSITE | https://www.eastcoastpodiatry.sg/ |
| ADDRESS | Multiple locations throughout Singapore |
| CONTACT DETAILS | |
| OPERATING HOURS | 9am to 6pm Monday to Saturday |
East Coast Podiatry is considered by many to have some of the best podiatrists in Singapore because they are able to facilitate fast recovery processes for working professionals and athletes.
They treat heel pain, bunions, forefoot pain, fungal toenails, plantar warts, ankle sprains, and flat foot, and offer paediatric podiatry for children.
Highlights
Paediatric podiatry for children
Accessible locations
Dr Foot Podiatry Clinic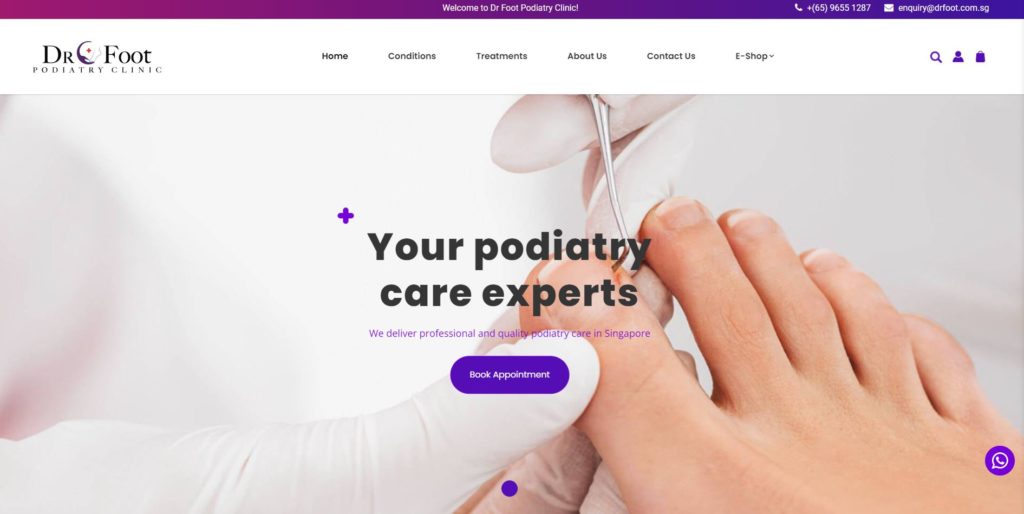 BEST FOR
Ingrown Toenail, Fungal Toenail, Plantar Warts, Corns and Calluses, Heel Pain, Flat Feet, Intoeing Gait
PRICING
Initial Consultation: $120
WEBSITE
www.drfoot.com.sg
ADDRESS
304 Orchard Road, #05-25 Lucky Plaza, 238863
CONTACT DETAILS
+65 9655 1287


[email protected]

OPERATING HOURS
Monday – Saturday: 9:00am – 6:00pm
Sunday: Emergency Appointments Only
Dr Foot Podiatry Clinic sets itself to deliver better foot-health outcomes to patients by providing world-class podiatry services and bringing the best of podiatry care to everyone in Singapore. Bridging research-based podiatric medicine and state-of-the-art medical equipment, Dr Foot Podiatry is truly a holistic clinic for your foot, ankle, and toenails concerns.
Highlights
Nail Fungus Photodynamic Therapy
Ingrown Toenails Treatment
Shockwave Therapy
Low-Level Laser Therapy
Fully Customized Medical Insoles
The Osteopathy & Podiatry Centre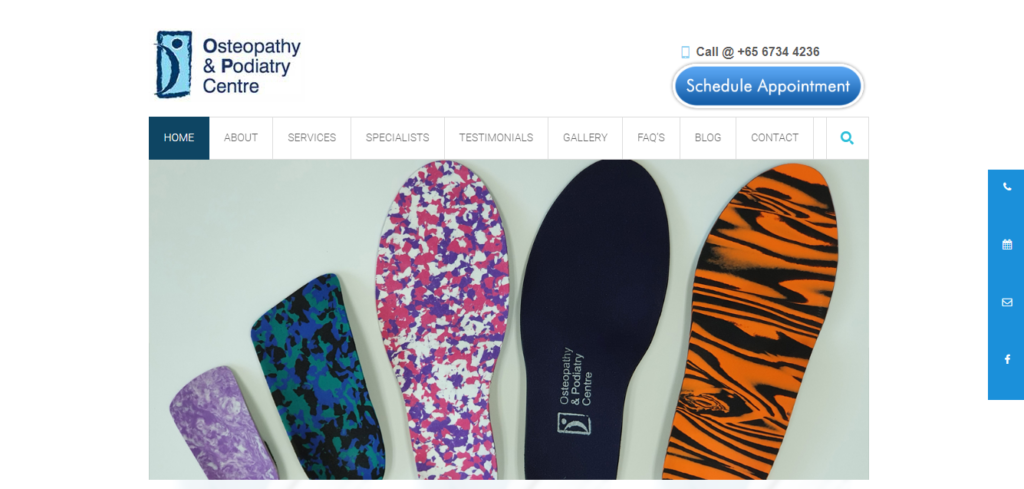 BEST FOR
Full-Service Podiatry Services
PRICING
Book an Appointment
WEBSITE
https://osteopathy-podiatry.com/site/
ADDRESS
583 Orchard Road 06-03The Forum (Office Tower) Singapore 238884
CONTACT DETAILS
+65-6734 4236
OPERATING HOURS
Monday – Friday: 8:30am – 6:00pm
Saturdays: 8:30am – 1:00pm
The Osteopathy & Podiatry Centre is a client-friendly center that offers specialized treatments that is unique to each individual that comes for them for treatment. With thorough diagnosis and examination, their specialists are proven to be effective professionals for the job to help clients alleviate their concerns.
We find it appropriate that the professionals they employ cross-refer to one another to ensure that all possible discipline about a patient's condition is adequately covered to get to a more reliable treatment.
Despite their clinic being established way back in 2002, they make sure that the equipment and facilities they employ are up-to-date and are of the latest fashion to ensure that their patients get the best treatment for their condition.
Their website features their podiatry services to be highly informative to help inform patients of additional and essential information regarding the said services along with an online booking system and appointment as well.
With a professional overseas team, reviews about their services commend them for their professional and accommodating treatments that have brought great results and relief to clients who have found their concerns resolved in an efficient manner.
Highlights
Specialized professionals readily available
Innovative and latest facilities
Thorough examination and diagnosis
---
Do you already have an experience with our picks for the best podiatrists in Singapore? Let us know about it and tell us how the treatments went.
For additional options, see our list of the best orthopaedic specialists in Singapore! They also provide treatments for ankle and foot injuries so you might be able to find the nearest clinic from your place.