The 19 Best Home Security Systems in Singapore
Have you recently had unwanted access at your home? If you have, then you need to upgrade the security practices at your place — but in doing so, you'd need professional help to install the best home security in Singapore.
An excellent home security system consists of automated door locks, advanced alarm systems, motion detectors, and security cameras. All of these devices ensure the safety of everyone and every property at your home.
To help you in choosing and installing smart security devices at your place, here are some of the leading providers of the best home security systems in Singapore.
1. Home Network Solutions Singapore

BEST FOR 
High quality CCTV footage
WEBSITE
https://homenet.sg/
ADDRESS
10 Anson Road #26-04 International Plaza Singapore 079903
CONTACT DETAILS
Phone: +65 8615 8946
Email: [email protected]
OPERATING HOURS
Always Open
Home Network Solutions Singapore offers smart solutions for the home. They offer wifi optimisation services and CCTV surveillance for your home.
Their digital lock system has many features for optimal home protection. If you're interested, check out their products on their website!
Highlights
Analog and digital solutions
Experienced consultants
2. HomeSafe Security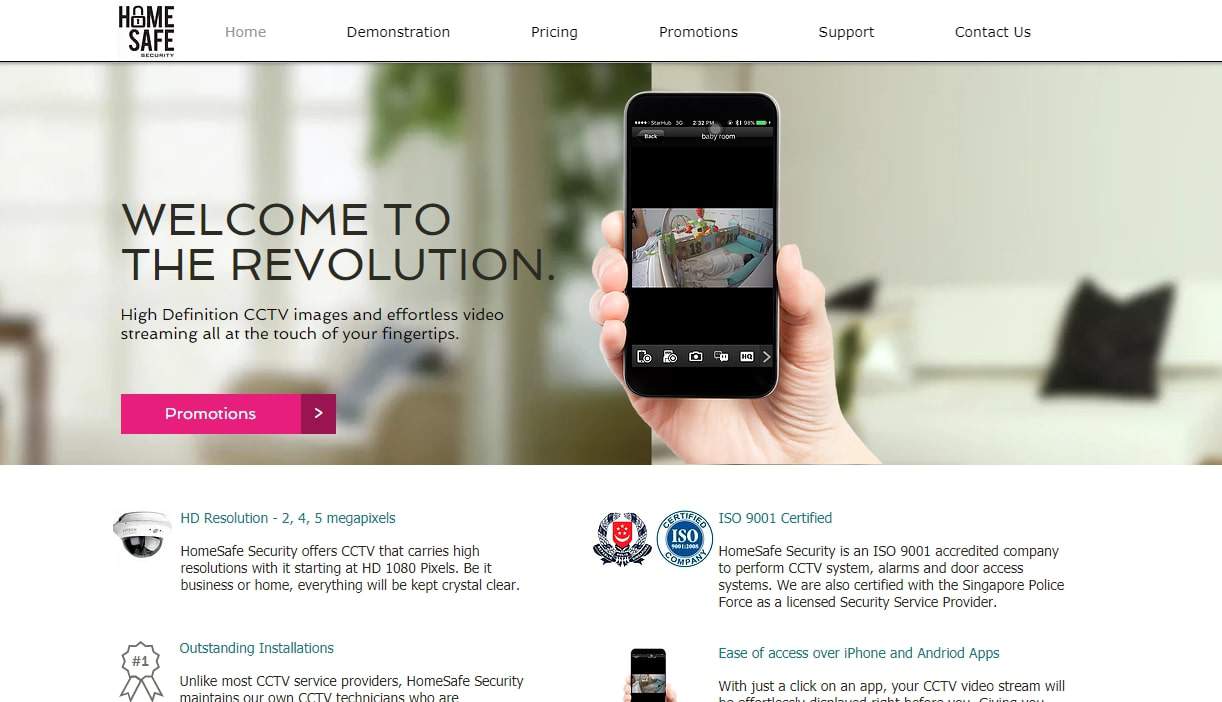 | | |
| --- | --- |
| BEST FOR  | CCTV cameras manageable on smart devices |
| PRICING | Shop |
| WEBSITE | https://www.homesafe.com.sg/ |
| ADDRESS | HomeSafe Security 11, Mandai Estate |
| CONTACT DETAILS | +65 6646-0074 |
| OPERATING HOURS | Weekdays: 9am to 12pm, 1pm to 6 pm |
If you're looking for top-notch CCTV camera devices that you can easily monitor and control through your smartphone, then you must check out the state-of-the-art security products offered by HomeSafe Security.
They take pride in their outstanding CCTV cameras that feature 1080p high-resolution captures, providing accurate and clear records taken inside/outside of your home. With just a few clicks on your smartphone, you can stream the CCTV records anywhere and anytime.
With their intercom systems, you can see who's waiting in front of your house without opening the door, ensuring safety and security. For installation, their skilled technicians will help you with the installation and maintenance of every security system at your place.
Highlights
Home and business security systems
Home security consultation
CCTV system installation
Intercom system
Door access control systems
Special promotions
3.  Guardian House Of Locks and Security System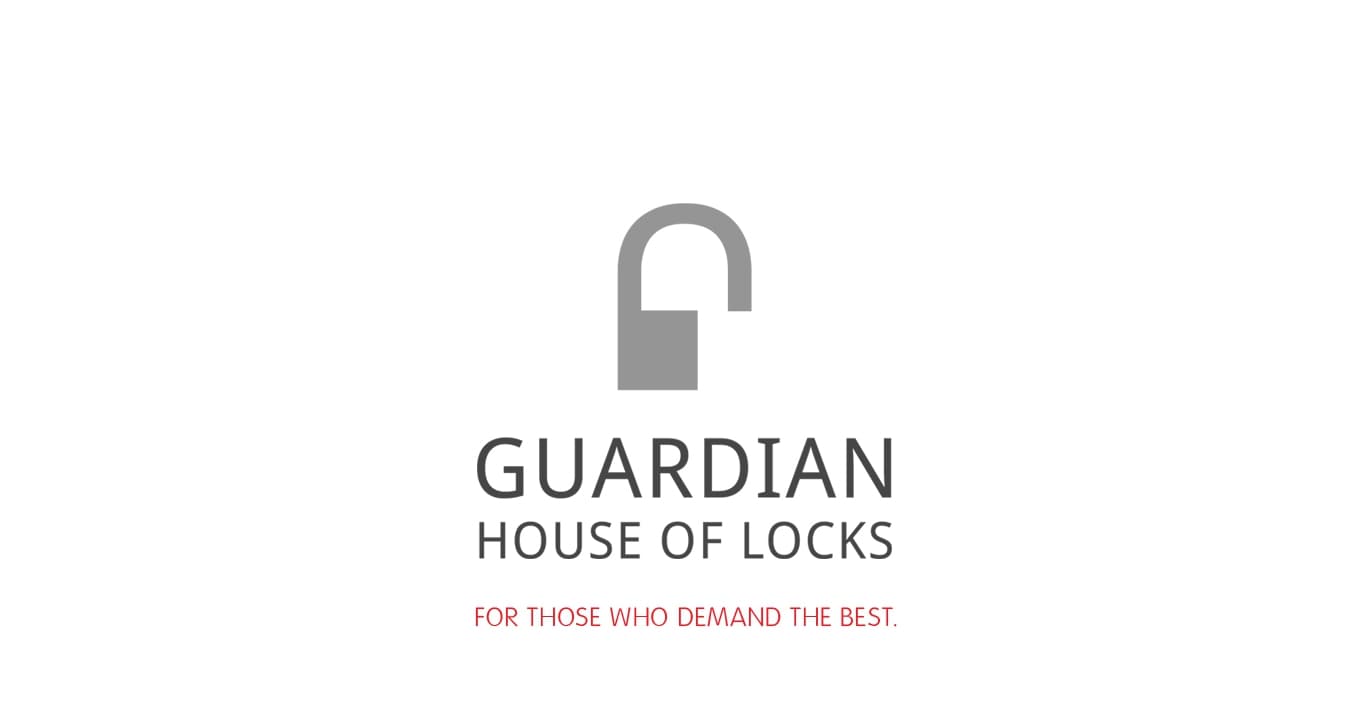 | | |
| --- | --- |
| BEST FOR  | Smart door locks |
| WEBSITE | http://www.guardianhouseoflocks.com/ |
| ADDRESS |  809 French Road, #01-46 Kitchener Complex, Singapore 200809 |
| CONTACT DETAILS | +65 6295 2331 |
| OPERATING HOURS | Weekdays: 9:30–11am, 12–6pm |
At Guardian House of Locks, you can find a wide range of smart door locks coming from leading brands like Samsung and Yale. With a smart door lock, you can easily access your home without using any keys: a great option for those who always tend to forget to bring their home keys.
They're also more secure than conventional door locks. You can control these using your smartphone and manage the settings even when you're away.
If you have confidential files that you want to keep in a fully secured storage option, though, they have mini vaults that are designed with strong and durable builds.
The digital locks on the vaults ensure high-level protection with an anti-hacking system. They might have a limited selection but all of their products feature high-end specifications, giving you the best home security system in Singapore.
Highlights
RFID card
Biometric locks
Anti-hacking system
4.  Starlite Systems Technologies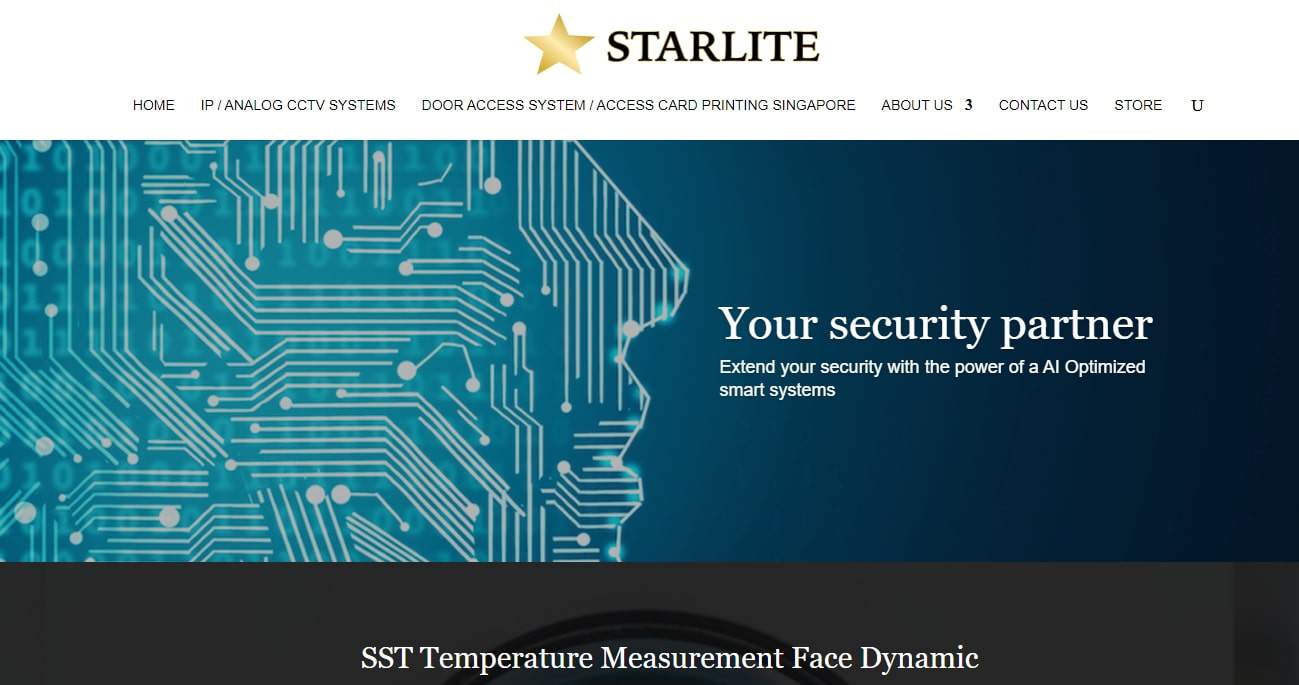 | | |
| --- | --- |
| BEST FOR  | Leading home security systems suppliers |
| WEBSITE | http://www.star-lite.com.sg/ |
| ADDRESS | 11 woodlands close woodlands 11 Singapore 737853 |
| CONTACT DETAILS | 82337033 |
| OPERATING HOURS | Weekdays: 9.00am – 6.00pm |
Starlite Systems Technologies provides basic to advanced security solutions with surveillance equipment. This includes CCTV systems, door access systems, card printer and accessories, and PVC card supply. Their solutions are suitable for private homes and dormitories.
They've partnered with world-renowned suppliers such as Hikvision, which is the chosen security equipment provider for the Olympic games.
Along with their quality products, they have a team of trained technicians and experienced consultants to help and guide you with the overall installation.
Highlights
On-site inspection
After-sales service
Cabling installation warranty
5.  Surveillance Zone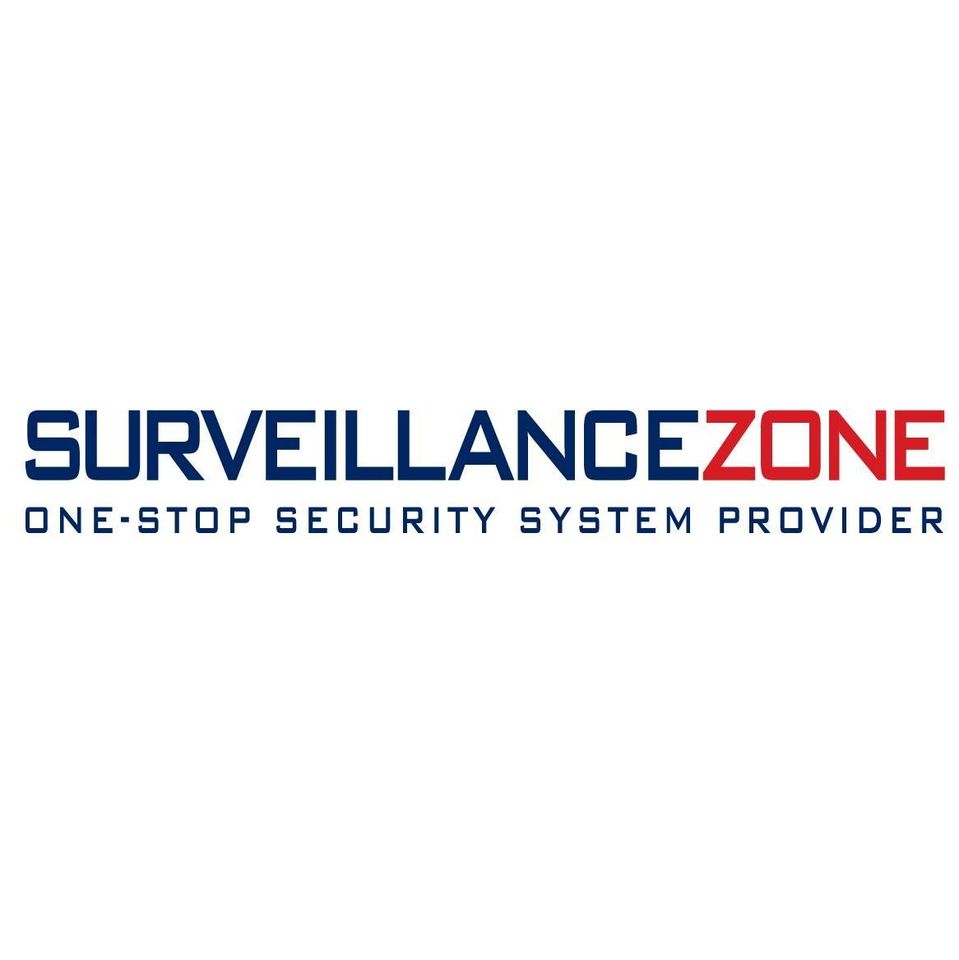 | | |
| --- | --- |
| BEST FOR  | Customised security services |
| WEBSITE | https://www.surveillancezone.com.sg/ |
| ADDRESS | 10 Ubi Crescent Ubi Techpark #03-40 Lobby C 408564 |
| CONTACT DETAILS | (65) 6256 7776 |
| OPERATING HOURS | Weekdays: 10.30am – 6.30pm |
For those who are searching for a great security camera package, Surveillance Zone provides CCTV rental, installation, maintenance services. With their reliable and professional camera solutions, you can have complete control over your home's security.
They also have a digital door lock and door access system services to protect your place against unwanted access. If you're temporarily staying in a residential building, you can even opt for a security camera rental service so you save more.
To maintain the quality and effectiveness of the security devices, they offer a regular maintenance service — they'll inspect the system and make sure that it's working with optimum performance.
Highlights
CCTV rental services
Maintenance and upgrade services
6.  Safe Trolley

BEST FOR 
CCTV Cameras
WEBSITE
https://www.safetrolley.com/
ADDRESS
60 Albert Street, #09-05, Singapore 189969
CONTACT DETAILS
Phone:+65-63279051
WhatsApp:+65-81685916
Fax:+65-63387652
E-mail:[email protected]
OPERATING HOURS
N/A
CCTV cameras are one of the primary security solutions for the home. Safe Trolley offers a wide selection of CCTV cameras, each with their own set of unique features and functions.
They also offer free delivery from Monday to Saturday. For affordable and reliable security solutions, Safe Trolley is your best bet.
Highlights
Free delivery
Licensed security service provider
7.  CCTV Camera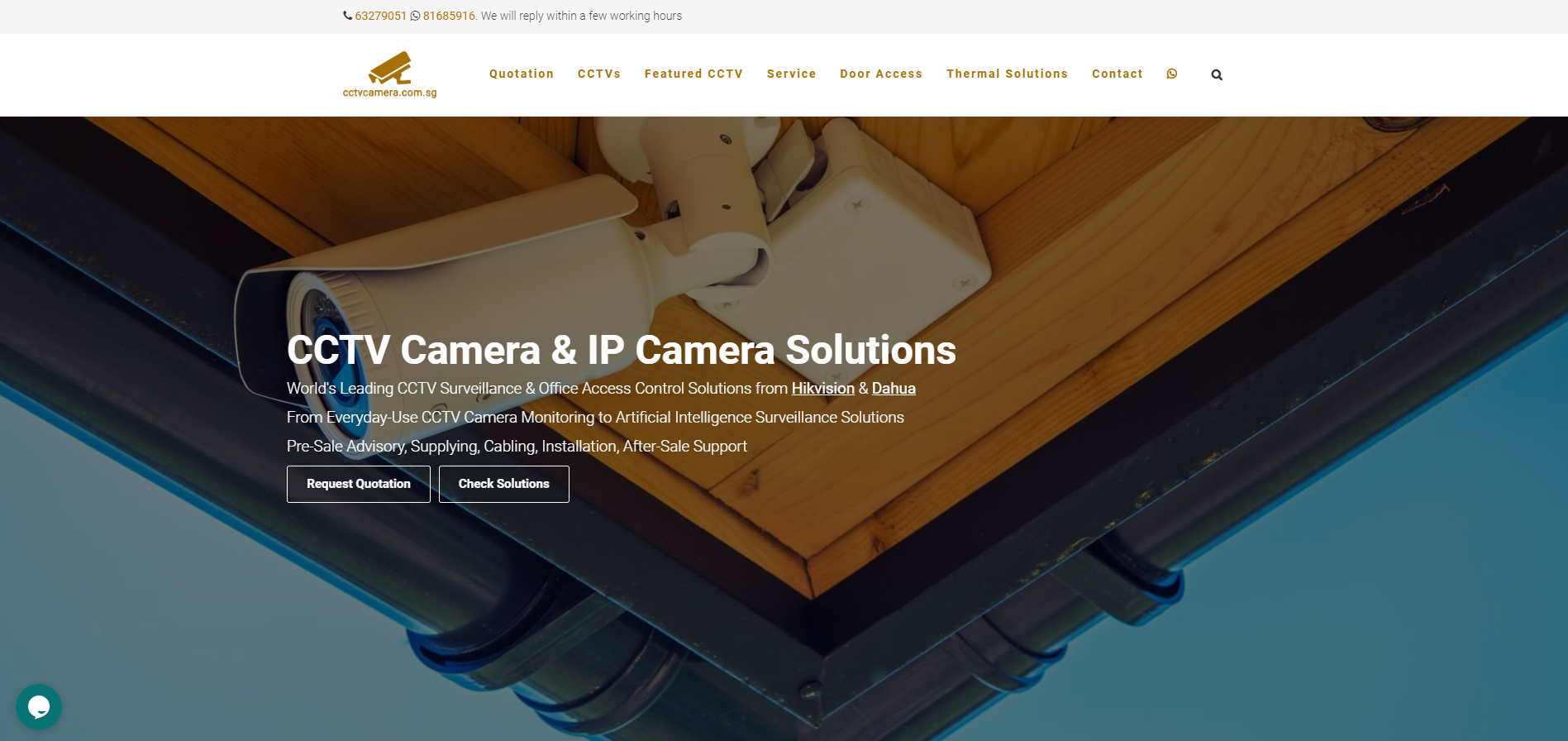 BEST FOR 
CCTV Cameras
WEBSITE
https://cctvcamera.com.sg/
ADDRESS
60 Albert Street, #09-05, Singapore 189969
CONTACT DETAILS
+65-63279051

 

+65-81685916

OPERATING HOURS
N/A
CCTV Camera offers security solutions for all industries. Their cameras will meet any of your security needs at home.
They're known to sell CCTV cameras and IP cameras from Hikvision and Dahua. If you're interested, make sure to check out their website.
Highlights
Leading surveillance solution provider
Sells CCTV cameras from renowned brands
8.  SafeBoxMart

If you're looking for a secure safe, then SafeBoxMart is the best place to look. They offer safes of various makes and styles.
They're also known for offering the best customer service in the area. With their help, you're sure to find the best safe for the most affordable prices.
Highlights
Best safe models available
Affordable prices
9.  Smart Touch Technology

BEST FOR 
Smart Systems
WEBSITE
http://www.smartouch.com.sg/
ADDRESS
116, Lavender Street, Pek Chuan Building #03-10, Singapore 338730
CONTACT DETAILS
Contact: (65) 63964767
Fax: (65) 63960539
Email: [email protected]
OPERATING HOURS
Monday-Friday: 9 AM-5 PM

 

Closed on Saturdays and Sundays
Smart Touch Technology is well-known for their hardware and company consulting services. They specialise in software development and multi-chain solutions.
They're focused on developing biometric time attendance and reliable data collection materials. With their focus on customer satisfaction, you can rest assured that they will provide only the best for you,
Highlights
Uses the latest technology
Biometric face recognition
10. Future Home Solutions
BEST FOR
CCTV Security Systems
WEBSITE
https://www.futurehome.sg/
ADDRESS
50 Gambas Crescent, #10-42, Proxima Gambas Singapore 757022
CONTACT DETAILS
Tel: +65-6526-7012
Email: [email protected]
OPERATING HOURS

Contact for more information
Security is one of the top considerations when we're planning a home, office, commercial spaces, and other locations. Given its significance, it only makes sense that we make use of one of the most popular and useful forms of security: CCTVs.
Now, if you're looking for a trusted distributor of quality CCTV models and brands, there is none like Future Home Solutions. The shop's catalogue of CCTV models is one of the most sizable, featuring models that cater to any budget.
If you're looking for something more high end, there's no reason to look further, either. Future Home Solutions offers support for both affordable and more expensive brands, they can even give advice regarding certain systems.
The key is to reach out and get into contact with them.
Highlights
Wide array of CCTV models and brands
Caters to all budgets
11.  Coonects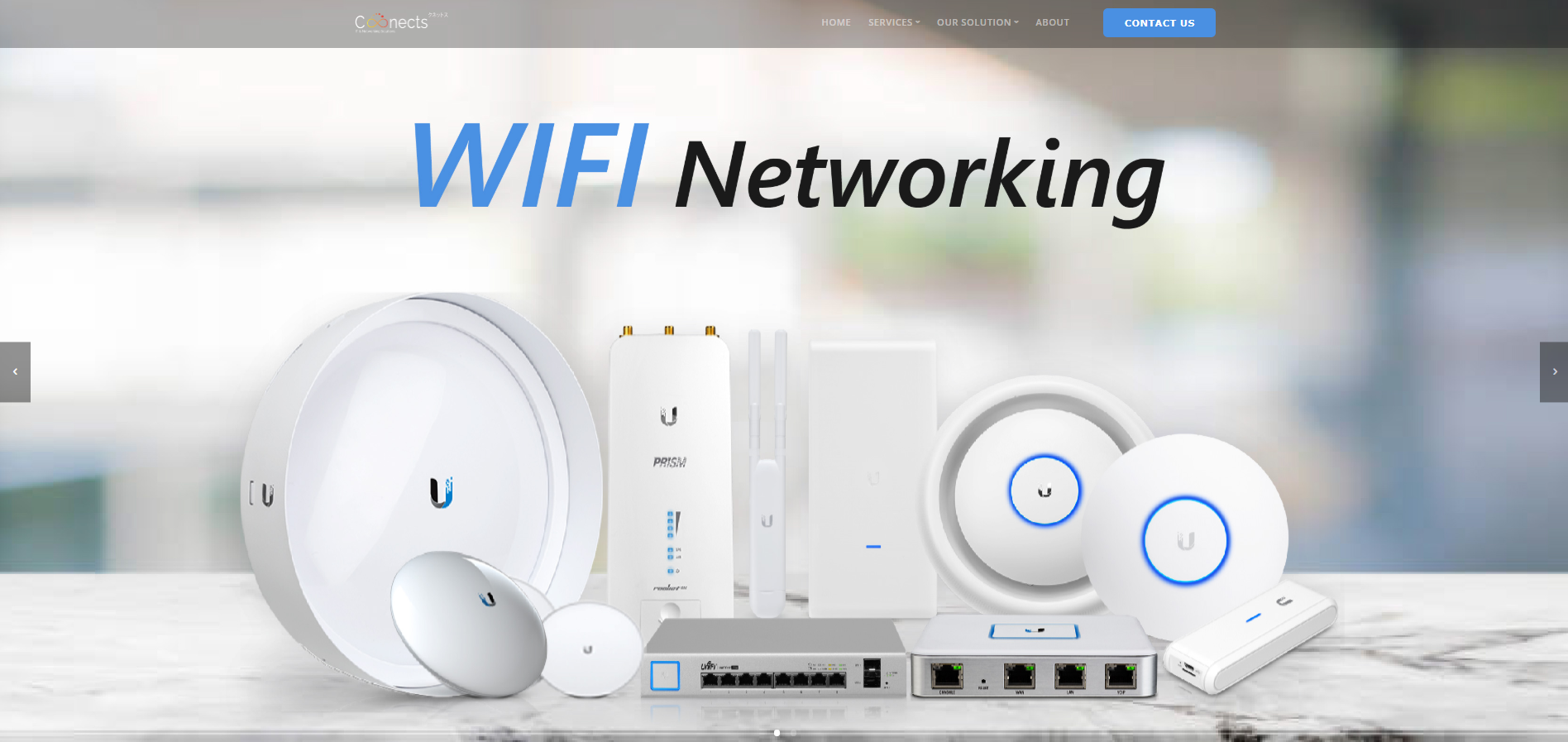 BEST FOR 
One-stop IT services
WEBSITE
https://www.coonects.com/
ADDRESS
774 YISHUN AVENUE 3 Yishun, in th' Lands o' Singapore 760774
CONTACT DETAILS
96187823
[email protected]
OPERATING HOURS
Monday-Saturday: 9 AM-8 PM
After being in the industry for more than four years, Coonects is known to be a one-stop-shop for IT services. They mainly work with WiFi & networking, security, and business application.
They're committed to providing the best services for the best prices to their clients. Don't disregard Coonects for being relatively new to the industry– you can count on them to fulfil any of your security needs.
Highlights
Offers many IT services
Affordable rates
12.  RevLight Security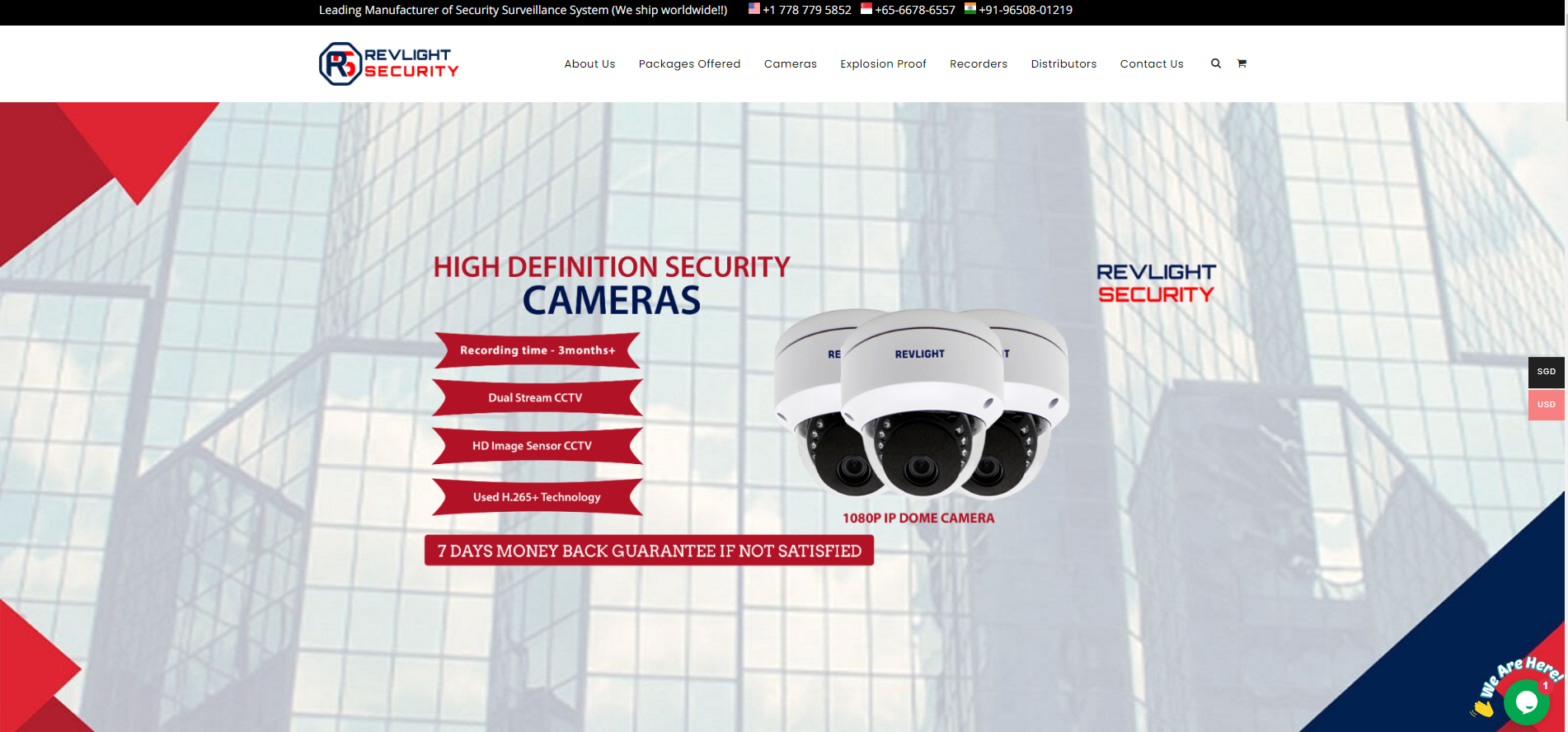 RevLight Security is considered by many as the best service provider for CCTV camera security systems. These systems are both affordable and high quality.
Their team of skilled IT engineers continuously pursue excellence and customer satisfaction in their craft. With their help, you're sure to get the security system you need for your home.
Highlights
Highly qualified IT engineers
Cost-effective, consistent, high-quality solutions
13. Schonell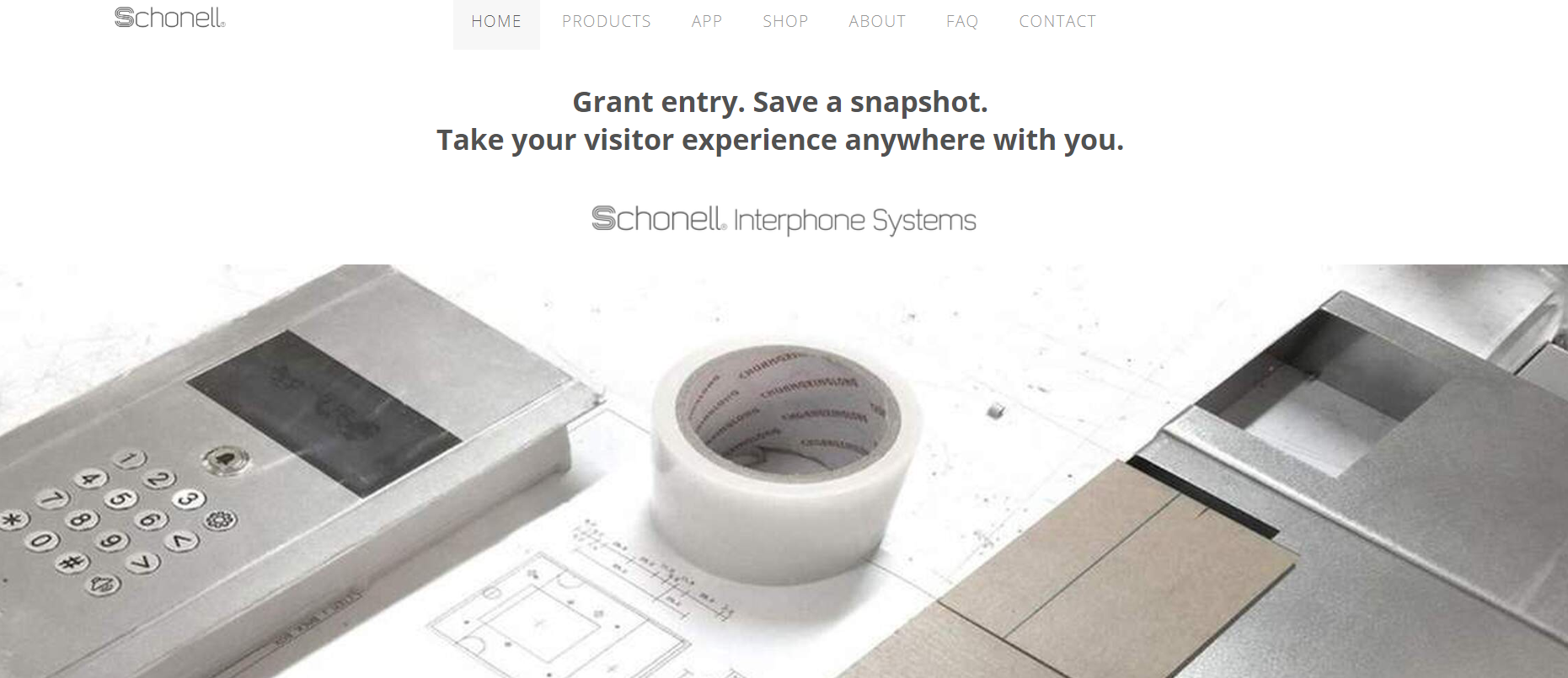 BEST FOR
Leading building communications manufacturer
WEBSITE
http://schonell.co/
ADDRESS
Schonell Singapore,
Blk 30, #03-10, 21 Tampines Ave 1,
Singapore 529757
CONTACT DETAILS

[email protected]

OPERATING HOURS
Weekdays: 9.30am – 5:30pm
Schonell Corporation is the leading designer, manufacturer and inventor of luxury building communication systems from Europe, and was the first intercom company in the world to pioneer the visitor communication smart intercom system on Android and iOS platforms.
Schonell develops products marked with the Schonell trademark that are designed and developed to perfection in Europe, crafted from the highest quality industrial-grade metals available.
Together with the Integration of proprietary technology, SIP, AI Artificial intelligence, Intelligent Security, and Cloud Voice Call Services, they build the most reliable smart intercom systems in the world.
Their range of luxury communication systems are installed in thousands of residential and commercial buildings worldwide, from healthcare to public communities.
With their continual research on state of the art communication technology, Schonell is committed to developing the perfect communication system, leveraging our continuous stream of performance-enhancing, energy and cost saving decisions with artificial intelligence platforms.
Highlights
Intercom System
Door Access Control System
Lift Control System
Smart Visitor Management System
Security Systems
14. CCTV Bros

BEST FOR
Quick CCTV Installation
WEBSITE
http://cctvbros.com.sg/
ADDRESS
18 Mandai Estate, #05-05 Singapore 729910
CONTACT DETAILS
Phone: +65 9008 9112 | +65 91711712
Email: [email protected]
OPERATING HOURS
By appointment
CCTVBros & Construction Pte Ltd offer affordable replacement services of the current punch card system with their specialized Biometrics fingerprint system. Their technology reduces human error and directly view employee's report on the computer.
Their team loves to give advice on where and how installations would go. They are also most knowledgeable about the most recommended system that will fit any kind of needs and purposes.
Their passion lies in which type of CCTV cameras that will give the best optimal view from each respective angle. They are experts in providing an extensive range of security and communications related services.
Highlights
Professional experts
Fast CCTV installations
Free quotation and consultations
Customer Reviews
"We decided to replaced al of our exising 50 cameras. Immediately, with these new cameras from CCTVbros, we noticed the difference and we are able to monitor and train our staff on a more efficient method to work. Installation was a breeze and only took less then a week to complete 50 pieces of camera."

"Having installed 32 cameras at the factory, we are now able to view our cameras more clearly and reduce the hassle of having to guess whats in the image!, even the vehicle number plate can be observed clearly" 
15. Variantz

BEST FOR
Home security service
WEBSITE
https://www.variantz.com/
ADDRESS

Variantz Asia Pacific Pte. Ltd.

1 Marne Road #01-35

The Citron

Singapore 208380

CONTACT DETAILS
Phone: +65 8288 2399 Email: [email protected]
OPERATING HOURS
Open 24/7
Variantz aims to co-create and introduce innovative Digital Smart Connected Internet of Things products, applications, and services. These can be utilised and applied to everyday living, businesses, social, urban, and public sectors.
Their specialisation is with a touch of empathy and thoughtful user experience. They bring solutions that are of value into the world of digital transformation journey.
Founded in Singapore, their operations and alliance networks spans worldwide. Variantz is Asia's first startup and leading provider of Converged Application Platform Ecosystem.
Highlights
Exceptional staff with professional services
Fun and easy user experience
Smart Safety & Security for Residential, Commercial, Industrial
Facial Recognition + Temperature + QR Code Access
Compliant to international standards
16. Security Masters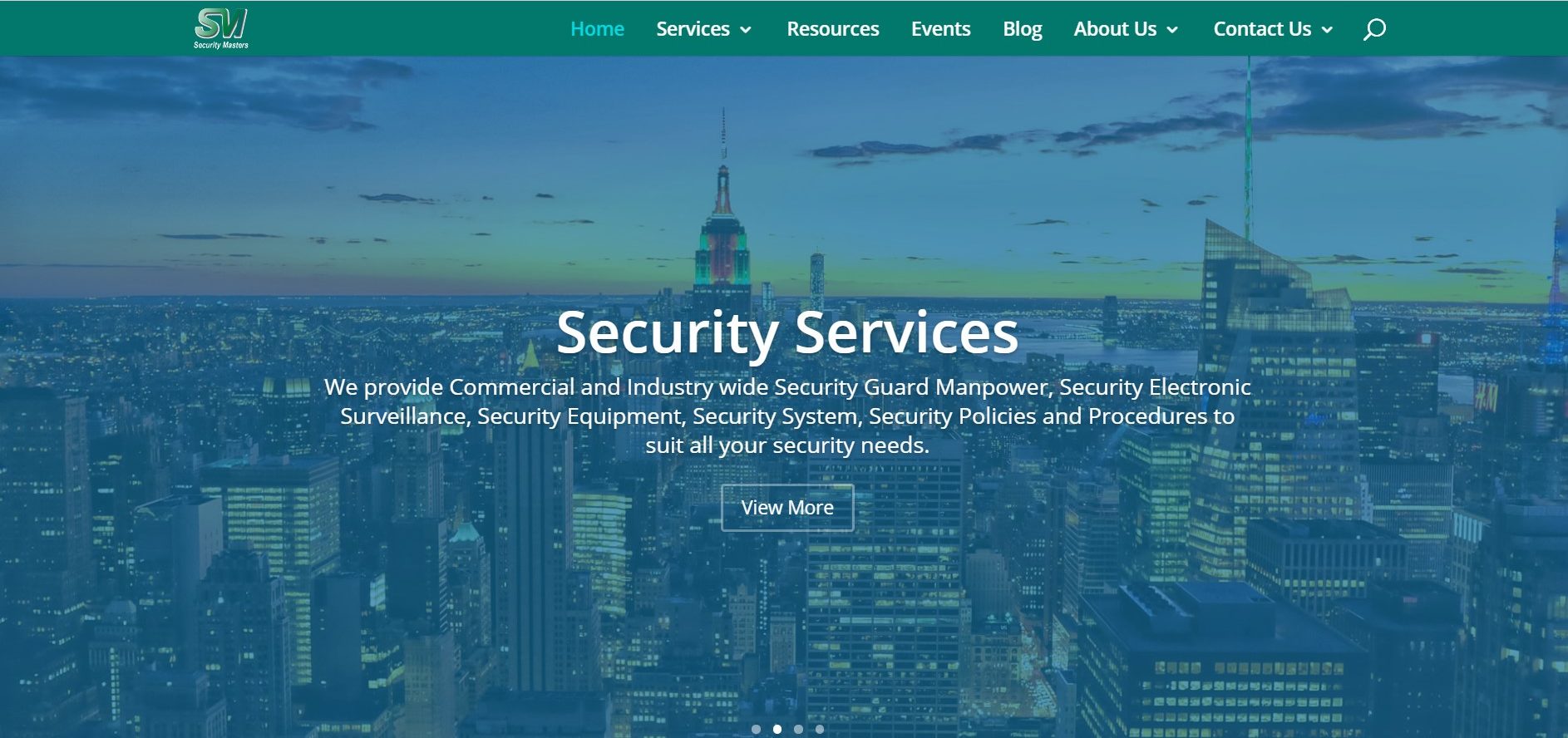 BEST FOR
Comprehensive range of sevurity services
WEBSITE
http://www.securitymasters.com.sg/
ADDRESS

140 Paya Lebar Road, #08 – 17 AZ @ Paya Lebar, Singapore 409015

CONTACT DETAILS
Phone
+65 6345-1011

Fax
+65 6348-7757

Email
[email protected]
OPERATING HOURS
Monday – Friday: 9am–6pm
Security Masters offer a wide range of services to acquire, both in residential places and commercial businesses. Some of their other offered assistances include Security Guard, Temporary Guard, Crowd Control, Concierge Services, Security Audit, and so much more! If you have any more inquiries, don't hesitate to call Security Masters.
Their level of professionalism and knowledge over the job is worth checking into. They always ensure the safety of their clients and the spaces they need security on.
Highlights
Well-trained officers
Proper documentations
Timely reports
Management support
17. Koble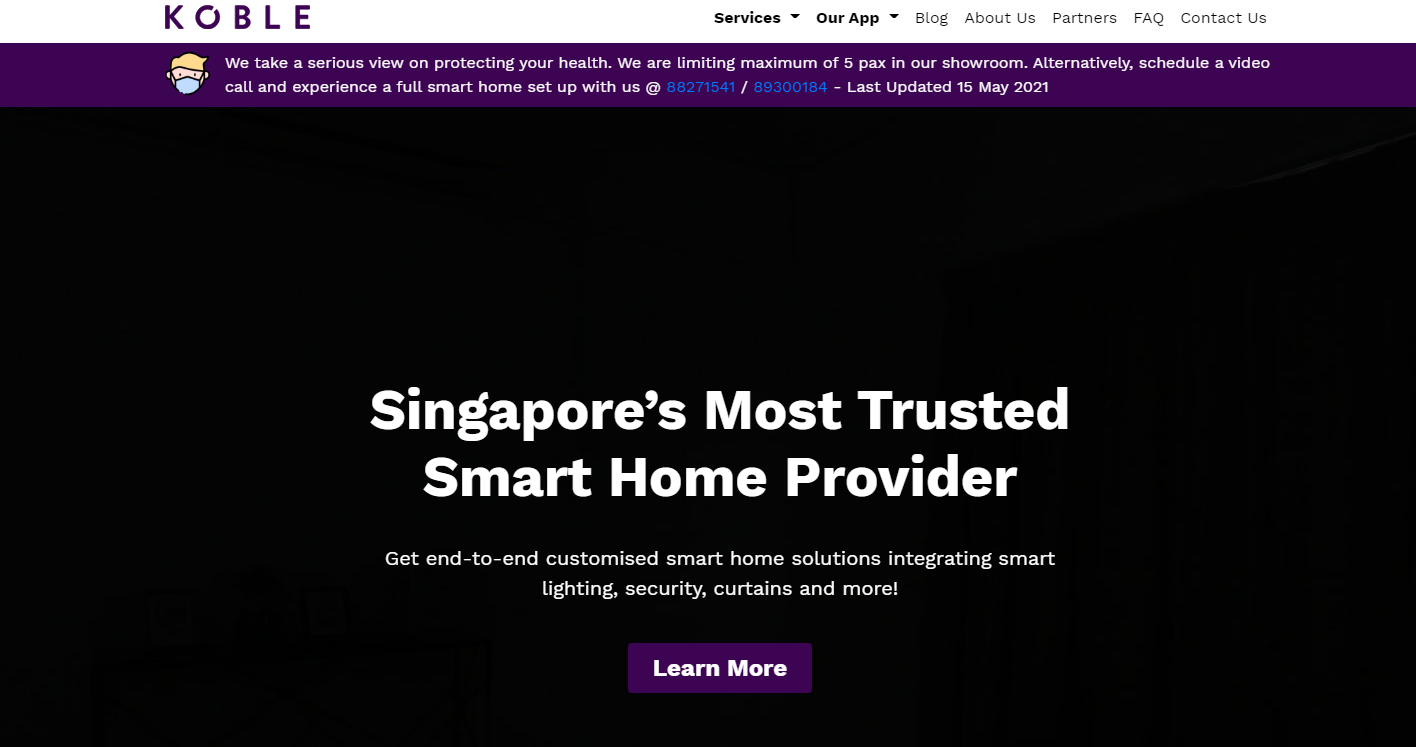 BEST FOR
Smart Home Security
WEBSITE
https://koble.sg/
ADDRESS
73 Ubi Road 1, Lobby 5
#07-54 Oxley Bizhub
Singapore 408733 (Showroom)
CONTACT NO.
E-mail
[email protected]
Phone
+65 8827 1541
+65 8930 0184
OPERATING HOURS

Wednesday – Sunday
10am – 6pm
Koble was founded on a simple idea, that there will always be solutions to make life better. The inspiration came from an NS man, who after long hours of training, wanted to switch off the bunk lights without having to get out of his bed. This spurred one of the Koble founders to delve into the world of smart homes, with the goal to design a system to control and connect everything within a home.
Koble was founded on a simple idea: To provide security solutions that make clients' life better. Several brilliant minds came together, hoping to create a system that makes it possible to control every part within a home through one console.
This is how the Koble System came into existence.
The Koble Smart Home System is powered by Tuya, a powerhouse in the IOT space that serves other reputable companies such as Philips and Schneider Electric. The move to integrate Koble with Tuya allows users to add more than 20,000 smart devices onto the platform.
Clients will also find that the Koble team can personalise the system depending on the clients' needs. The Koble specialists will tailor home automation products according to your needs, and integrate them onto the Koblem platform.
They provide a fuss-free and functional smart home transformation experience, to give you unprecedented convenience, comfort, and security. The smarter home that you deserve.
Highlights
Custom-tailored security systems
Capable of incorporating several smart devices onto the system
Professional and highly knowledgeable team
18. i-Secure Solution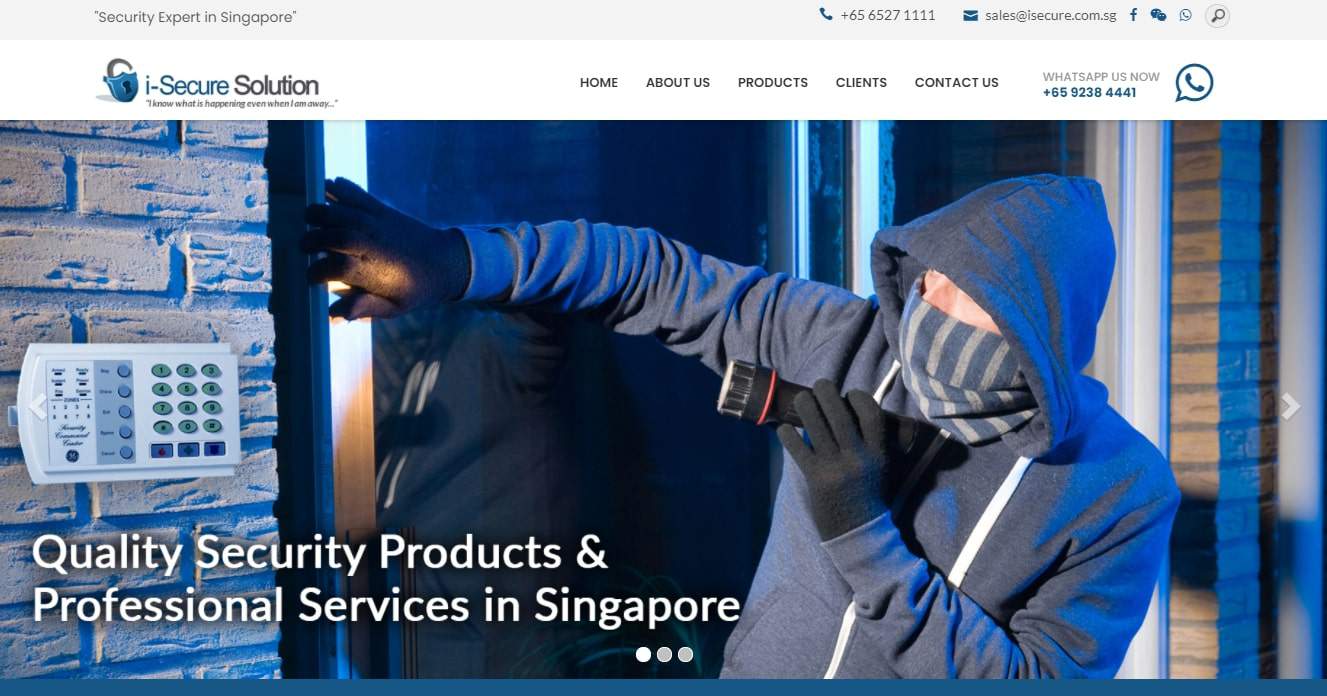 | | |
| --- | --- |
| BEST FOR  | CCTV cameras with day and night vision |
| PRICING | Shop |
| WEBSITE | https://www.isecure.com.sg/ |
| ADDRESS | 50 Serangoon North Ave 4 #06-13 First Centre, Singapore 555856 |
| CONTACT DETAILS | +65 6527 1111 |
| OPERATING HOURS | Weekdays: 9am–6pm |
Each product offered by i-Secure Solution comes with service packages, providing high-quality and cost-efficient services. Their products include CCTV cameras, alarm systems, door access, and biometric system solutions.
When it comes to their CCTV cameras, all devices have day and night vision for clear images and videos even in low light. For business security systems, they have card and pin access readers and even face recognition readers for accurate attendance systems.
To ensure a safe and proper installation, they have their own in-house technicians who are capable of installing security systems in both residential and commercial buildings.
With this range of products, you'll surely have the best home security system in Singapore.
Highlights
Alarm systems
Biometric systems
Card and pin access readers
In-house technicians
19. BDE Technology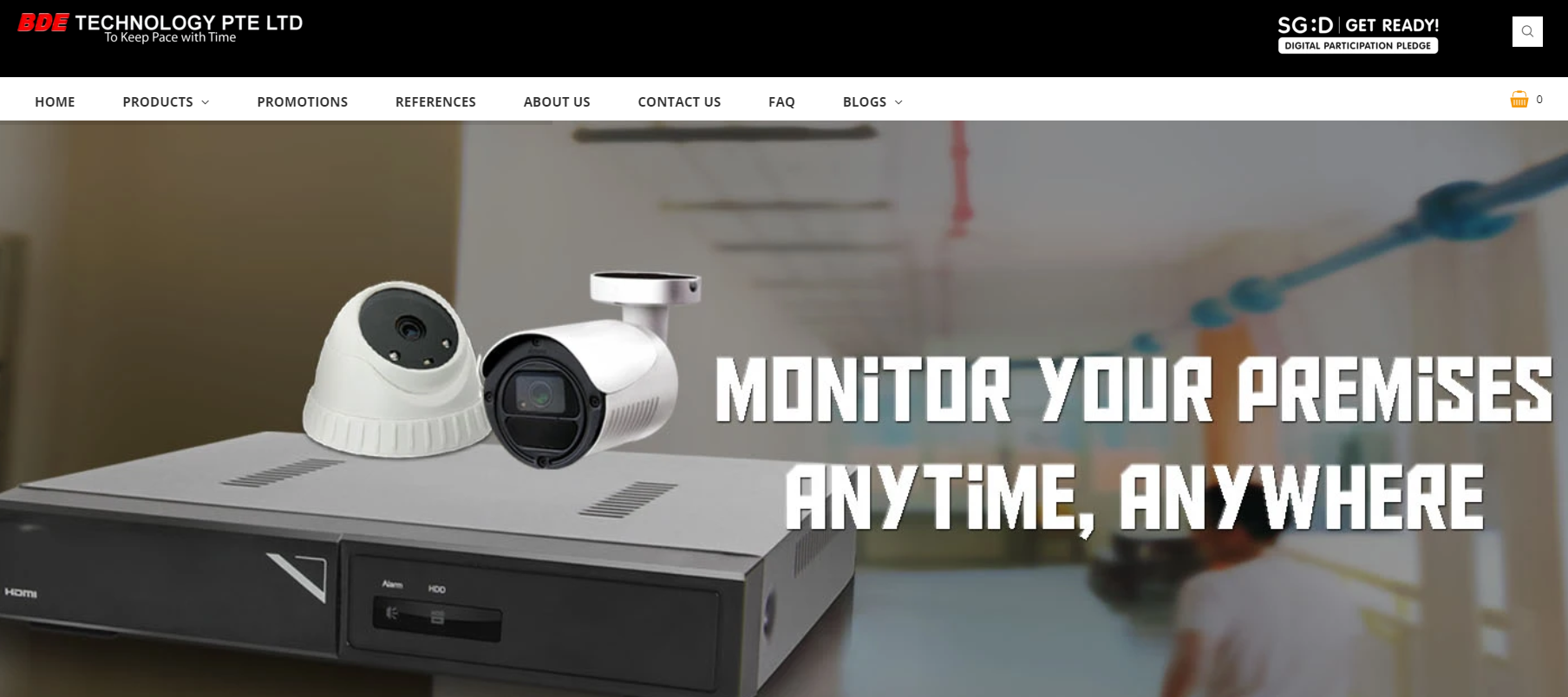 BEST FOR
Biometric Access System
WEBSITE
https://bdetech.com/
ADDRESS
Blk 30, Kallang Place #03-01 (S) 339159
CONTACT DETAILS
Tel: +65 62960848
Fax: +65 6297 6008
Sales: [email protected]
OPERATING HOURS
Monday – Friday: 9AM-6PM
Saturday: 9AM-1PM
BDE Technology is always on top of the latest trends when it comes to security. As one of the leading companies in the industry, they have continuously provided the people of Singapore groundbreaking systems that are efficient as they are cost-effective.
They were first established in 1990, and has garnered more than enough experience since then to provide the knowledge and expertise customers need. Their continuous improvement of security systems is what makes them a considerable option.
BDE Technology has so much to offer. The products available include a biometric access system, burglar alarm, surveillance camera, and a whole lot more. They also have accessories to accompany some of these like time cards, recorder, and even a siren.
Allow them to assist you in making your place a safer one. Acquire their products and have them set it up for you in no time. Constant check-ups are included with it as well, to ensure the quality and consistency of the security systems.
Highlights
Friendly staff
Durable products
State of the art technology
There you go! That's our list of companies with the best home security systems in Singapore!
If you'd like to see more options, take a look at these best home IP security cameras in Singapore