12 Best Home Security Cameras in Singapore for 2021
Have you recently encountered unwanted access at your home? Or you simply want to keep an eye open for anything suspicious? Whatever the reason, getting the best home security cameras in Singapore is a smart decision that you'll never regret — as long as you get the right one.
So how will you know which home cctv in Singapore from the long list options is the most suitable for your needs? Well, lucky for you, we've covered that part!
In this article, you'll find the best home IP security cameras in Singapore. In addition that, we've listed some of the most important factors that you need to look out for when picking a camera, as you may have difficulty selecting one from our list otherwise.
Things to Consider When Buying a Home Security Camera
Home cameras in Singapore feature more advanced functions compared to conventional surveillance cameras. That's why many are not quite familiar with how they work and which key points to consider.
So read the list below to make sure that you've got the right one.
1. Angle of View
Each camera varies in terms of viewing angle. It'd be better to choose one that comes with a wider range of vision — 180 degrees angle is the ideal option.
It's also highly advisable to have a security camera in Singapore with pan and tilt viewing so it can record all angles, ensuring absolute safety and security.
2. Resolution Level
Most cctvs for home in Singapore have a wide-angle coverage but not all of them feature high-definition quality. It's important to capture all events with a720p or 1080p resolution so you can have clear and precise records.
3. Motion Detection Range
If the camera has a limited range, it may not detect or record movements that are too far from the sensor. So, it's crucial that the camera has a range of 5 meters and above.
In this way, you can rest assured that you can monitor everything at home.
4. Storage Capacity
Not all of the best home cameras in Singapore can store a large number of video clips. With a camera device that has a maximum of 128gb, you can keep track of records for a few months.
5. Indoor and Outdoor Use
Before you decide to buy a security camera, you should also ask yourself if you're going to use it for indoors or outdoors. There are mostly indoor cameras on the market so it'll be easy for you to search for one.
With the cameras for outdoor use, you need to find a product that can withstand a harsh environment and see if it can be installed on high areas — so you can have a better view. Don't worry, we've included the best outdoor cctv camera in Singapore on our list!
Best Home IP Security Cameras in Singapore
It's now time to see our top picks for the best home security cameras in Singapore! Each one of our selections is a smart security camera designed for specific purposes.
Whether you need it to look out for your toddler or for any unusual events within your neighbourhood, our list of the best home IP security cameras has a little bit of everything!
1. Xiaomi Mi Home Security Camera 360° 2K Pr0
Best for Clear Image Quality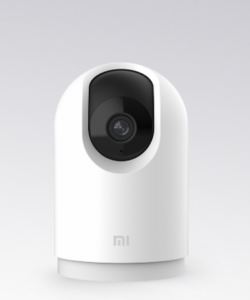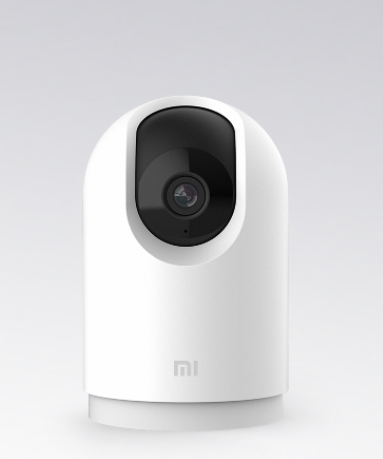 Price: $99
In times right now, it is better to be safe than sorry. Installing security cameras at your home can greatly help you feel safe and secure inside the premises of your home.
We introduce to you Xiaomi Mi Home Security Camera 360° 2K Pro. In comparison to other cameras, we believe that this has the crispest and clearest image quality since it has a newly upgraded 3 million pixels and can reach up to 2304 × 1296 resolution.
What's great about this is that for a low price, you will have a dual-axis pan-tilt-zoom motor, with a 360° horizontal viewing angle and 118° vertical viewing angle.  This will allow you to monitor and see everything without any blind spots.
Unlike the other ones on this list, this security camera has an enhanced infrared night vision. Its 940-nm infrared light with no visible red glow features a high-sensitivity image sensor and displays color video in low-light.
What makes this product unique is its seamless viewing that saves storages space. It has a H.265 video encoding technology which only requires only 50% of the storage space required for traditional H.264 videos at the same pixel and data rate, so basically you save half the storage space!
Highlights
Supports two-way real-time voice calling
Has a Mi Home app control
One-key physical shield for personal privacy protection
Supports standard and inverted mounting
Customer Reviews
Here are some reviews from their Lazada Page:
"This is the second time I ordered these webcams. It's so good that I ordered 3 of them. They can utilize WiFi 5Hz and feed 2k video which can very clear."
"good item, working well, worth to buy"
"Delivery was fast and item was easy to set up. Very clean design and image quality is good."
2.  D-link DCS-8100LH
Best for Panoramic View, Cloud Storage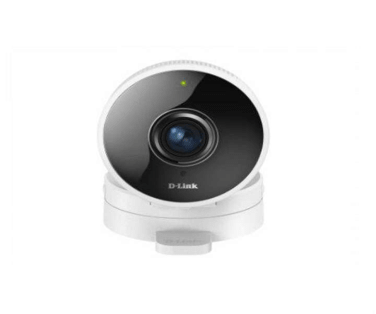 Price: $179.00
Be it day or night, with the D-link DCS-8100LH, you can clearly monitor all the events happening when you're at home and even when you're away. It has built-in night vision features with motion and sound detection alerts — which will inform you immediately once something unexpected happens.
It also has panoramic 180-degree vision and cloud recording so you can review all the video clips in wide-angle format. You can also save them on your mobile device.
This means you can monitor your home whenever and wherever you are. And if you want to talk with your loved ones, it also features a two-audio function with built-in microphone and speaker, making it one of the most popular wireless cctv camera for home in Singapore.
Highlights
Wide-angle video
720p HD quality video
180-degree wide-angle view
Up to 5 metres range
Remote access
Easy to install
Customer Reviews
Many customers have given positive responses about their experience using the D-link DCS-8100LH. They said that they were able to keep track of every event with  high-quality resolution and that it's really convenient to use.
This is why for many locals, this product has become the best home IP security camera in Singapore. A customer wrote this feedback:
"If all you want is a camera that delivers clear images and can be managed via a smartphone, this is an excellent offering. It offers motion and sound detection and delivers crisp 720p video and good night vision."
3.  Samsung SNH-V6410PN
Best for Automatic Sensor, Auto-adjust of Lighting
Price: $259.00
If you want something close to a smart security camera for home in Singapore, you'll need to consider the Samsung SNH-V6410PN. Unlike the previous option, the Samsung SNH-V6410PN  goes beyond the panoramic view as it gives you a pan and tilt view with an automatic sensor that can detect and record all movements. If it detects unusual noise and movement, you'll instantly receive push notifications alert.
For a more precise and clearer view, its wide dynamic range feature automatically adjusts and balance the lighting. It also has a built-in speaker and microphone so you can talk and stay connected with your family — just another reasons it's one of the best home security cameras in Singapore.
Highlights
1080p full HD streaming and recording
Pan 350 degrees / Tilt 155 degrees
Maximum of 128GB storage
Up to 5 metres (range)
Two-way audio
Remote access
Customer Reviews
Many consider the Samsung SNH-V6410PN to be the best home IP security camera in Singapore. This is because it features great coverage and provides consistent quality in recordings.
Here's a review from a customer:
"Just the camera i've been waiting for!! Having owned 3 nest cam and arlo cameras, I was never satisfied with their functionalities and despised paying a fee for continuous recording. That's why I was so excited to hear that samsung released this pan tilt camera with an external sd drive. The Pan tilt function covers 180 and 360 degrees, so that i don't need to buy 2-3 cameras to cover all angles. Motion and auto tracking works just as expected. This is such an affordable camera for home, office or baby monitoring. Really hope in the future they can make one for outdoor use."
4.  PROLiNK PIC3001WP
Best for Multiple Recording Methods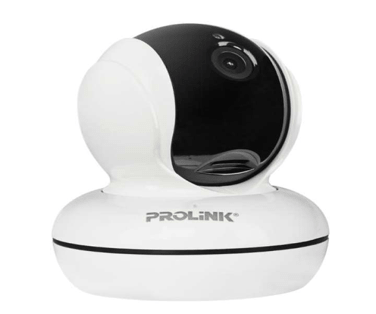 Price: $89.00
One of the best things about the PROLiNK PIC3001WP is that it can record video clips via multiple methods. You can store the clips on cloud storage, microSD card, NAS storage, and even on your mobile phone!
It also features pan/tilt function to improve the security at your home and it can also be controlled through the mobile app. You can do live monitoring and with any detected movement, you'll receive notification alerts. It's one of the best options for home cctv in Singapore for those with several family members. 
Highlights
Two-way audio communication
Full HD 1080p resolution
Day and night operation
Up to 6 metres range
Maximum of 64GB storage
Pan 350 degrees / Tilt 120 degrees
Customer Reviews
Customers were satisfied with the overall features of the PROLiNK PIC3001WP Smart Wi-Fi IP Camera. They complimented the portability, video and sound quality, and easy set-up of the product.
That's why it has become one of the best home security cameras in Singapore. A customer left this feedback:
"1) the quality of picture 5/5 – it is much better compare to my dlink camera and generate less background noise. 2) setup is easy, without even going through vpn or port forwarding. you can actually access to the camera from mobile app."
5.  Netgear Arlo Pro 2
Best for Advanced Security Functions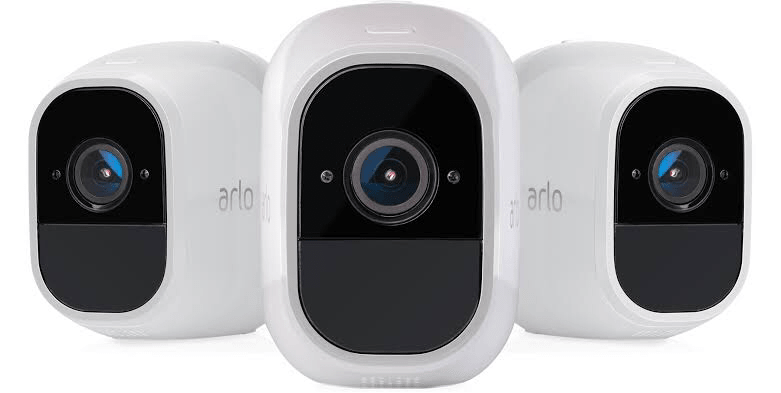 Price: $1,188.00 (Set of 3 Cameras)
The Netgear Arlo Pro 2 features highly customisable settings where you can easily highlight the areas that you want to receive notifications from. Most importantly, you can capture the 3 seconds of the moment before the trigger event happened.
This makes them one of the best cctv for home use in Singapore for evidence and proof footage, in case it's ever needed.
This weather-resistant security camera can also be used without being plugged in. So you can freely use it outdoors.
You can also opt for a non-stop operation. However, it's only applicable for indoor use then.
Either way, the sheer range of choices available to you makes this one of the best home security cameras in Singapore.
Highlights
1080p HD quality
130 degrees angle view
Wireless function
Up to 7 metres (range)
Local backup storage
2-way audio
Works with Apple HomeKit, Amazon Alexa, the Google Assistant, IFTTT & Stringify.
Customer Reviews
Many customers were impressed with the features of the Netgear Arlo Pro 2. They mentioned the 3-second look back and wireless functions of the camera, claiming that it's indeed one of the best home IP security cameras in Singapore.
A customer posted this review:
"We liked. We were massively impressed with the quality of the recording and live-streaming of video, and the range of features, including two-way audio and nightvision. The build quality on the cameras is excellent, and the magnetic base is sturdy, while giving you great control over the camera's viewing angle."
6.  Hikvision DS-2CD2T85FWD-I5
Best for Outdoor Use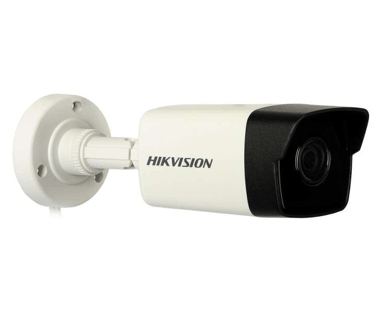 Price: $270.40
For those who are looking for the perfect security camera to install outdoors, the Hikvision DS-2CD2T85FWD-I5 can be the ideal choice for you! It can be mounted on elevated areas to monitor every movement from a super-wide perspective.
Even at nighttime, this best home IP security camera in Singapore can record clear and high-quality footage. It's also weather-resistant so you can be sure that it can withstand extreme heat and cold.
Range-wise, it also blows most of the competition out of the water. That's why it's on our list of the best home security cameras in Singapore.
Highlights
Excellent low-light performance
High-quality imaging with 8 MP resolution
Up to 50 metres (range)
Maximum of 128gb storage
Water and dust resistant
Strong and durable design
7.  Sineoji PT713V
Best for Wider Digital Zoom Feature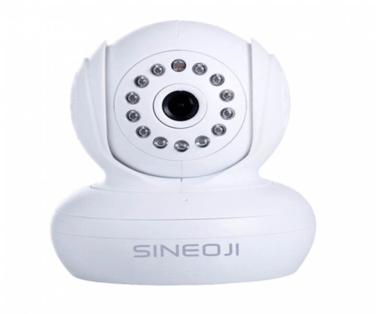 Price: $149.00
The Sineoji PT713V features digital zoom that can go up to 10x closer while styaing in high definition. It also has night visibility up to 10 meters, which is longer than the range of most cameras.
Moreover, it has a wider pan and tilt angle coverage. It can store footage for up to 40 days as well!
Highlights
Full HD 1080p resolution
170 degrees wide angle
Pan 270 degrees / Tilt 90 degrees
Maximum of 128gb storage
4x motion detection
Clear night vision
2-way audio communication
8. Puluz W16 HD 1080p WiFi Long Standby Mini Web Camera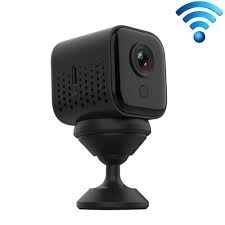 If you want a home security camera with HD quality and a whole bunch of nifty features without breaking the bank, you should consider the Puluz W16 HD 1080P WIFI Long Standby Mini Web Camera.
This home security camera offers 24 hours of uninterrupted recording, has mobile remote monitoring, has a built-in battery that does not require wiring to operate, and most of all, has 1080P HD quality and is portable. 
What we like about this camera is that it has two storage modes: Cloud storage and also a memory card option. Just for a rough estimate, a 128G memory card can hold 22 days' worth of footage in the Puluz W16 HD 1080P WIFI Long Standby Mini Web Camera.
Pros
Handy and portable
Offers great value
Has flexible memory options
Cons
Mounting may not be as secure 
Customer Reviews
Because of its price, the Puluz W16 HD 1080P WIFI Long Standby Mini Web Camera is quite popular and has garnered a number of reviews online. 
Here's one review from an anonymous customer:
I ordered a sample to check about the Mini webcam, it's small but performs very good,it works well with strong function,I connect it to my phone,can monitor it mobile and watch the video clearly.
9. OEM Hikvision FL5012T-IR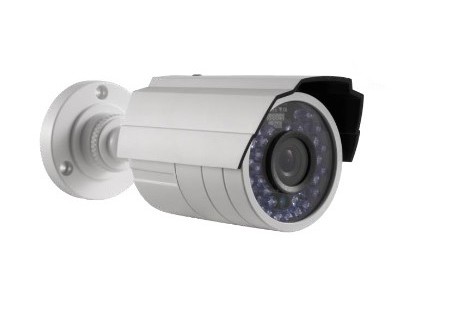 | | |
| --- | --- |
| BEST FOR | Affordability |
| PRICE | starts at $15.54 SGD ( Camera Only) |
| GET IT HERE | Shopee Singapore |
If you're looking for the most affordable home security camera in Singapore, or if you just need a security cam very quickly, the OEM Hikvision FL5012T-IR should be on your list.
With a starting price of $15.54, you do get what you pay for, and more: It may have a 1.0 megapixel high performance CMOS but its resolution goes up to 720P. 
It's also IP 66 waterproof, which makes it a good quick and easy security cam should you need one immediately. 
Pros 
Cheap
Offers basic waterproof protection
Cons
Not the highest video quality
Customer Reviews
Many people have been attracted to the competitive price of the OEM Hikvision FL5012T-IR. Plenty of online reviews have raved about the camera's value for money and good quality for its price.
10. TP-Link Tapo C200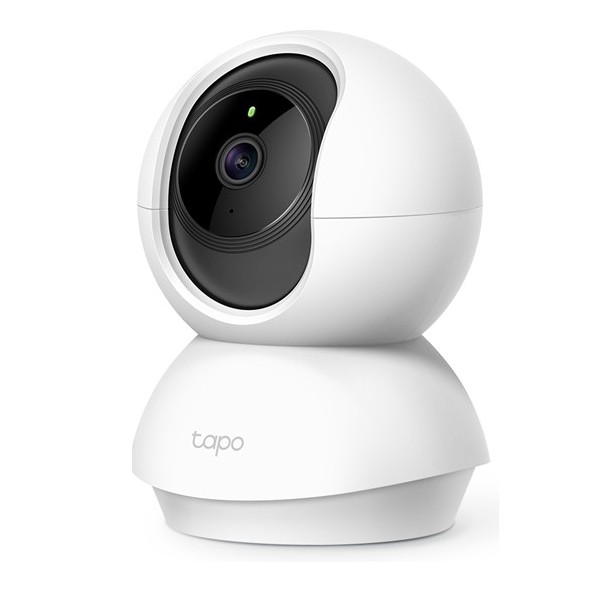 | | |
| --- | --- |
| BEST FOR | Easy and straightforward use and navigation |
| PRICE | $45.00 |
| GET IT HERE | Shopee Singapore |
If you're like most of us and cannot deal with thick and lengthy manuals and complicated instructions, then you will love this wireless cctv for home in Singapore. 
The TP-Link Tapo C200 is as fuss-free as it looks. It is perfectly compatible with Google Assistant and Amazon Alexa so operating it is literally as easy as saying 1-2-3.
The best thing about this cool looking home security camera is that it also acts as an alarm. When it detects unusual movement, it lets off a sound and a light alarm which can hopefully scare unwanted visitors away. 
Pros
Offers amazing value
Easy to operate
Aesthetically pleasing
Cons
May not be for advanced / more 'techy' users
Customer Reviews
The TP-Link Tapo C200 has a number of online reviews available. Here are a couple of them from customers who wish to remain anonymous:
This is a very good and simple camera for indoor monitoring.

Good product quality , Good value for money , Fast delivery
11. BESDER IP66 Outdoor PTZ Camera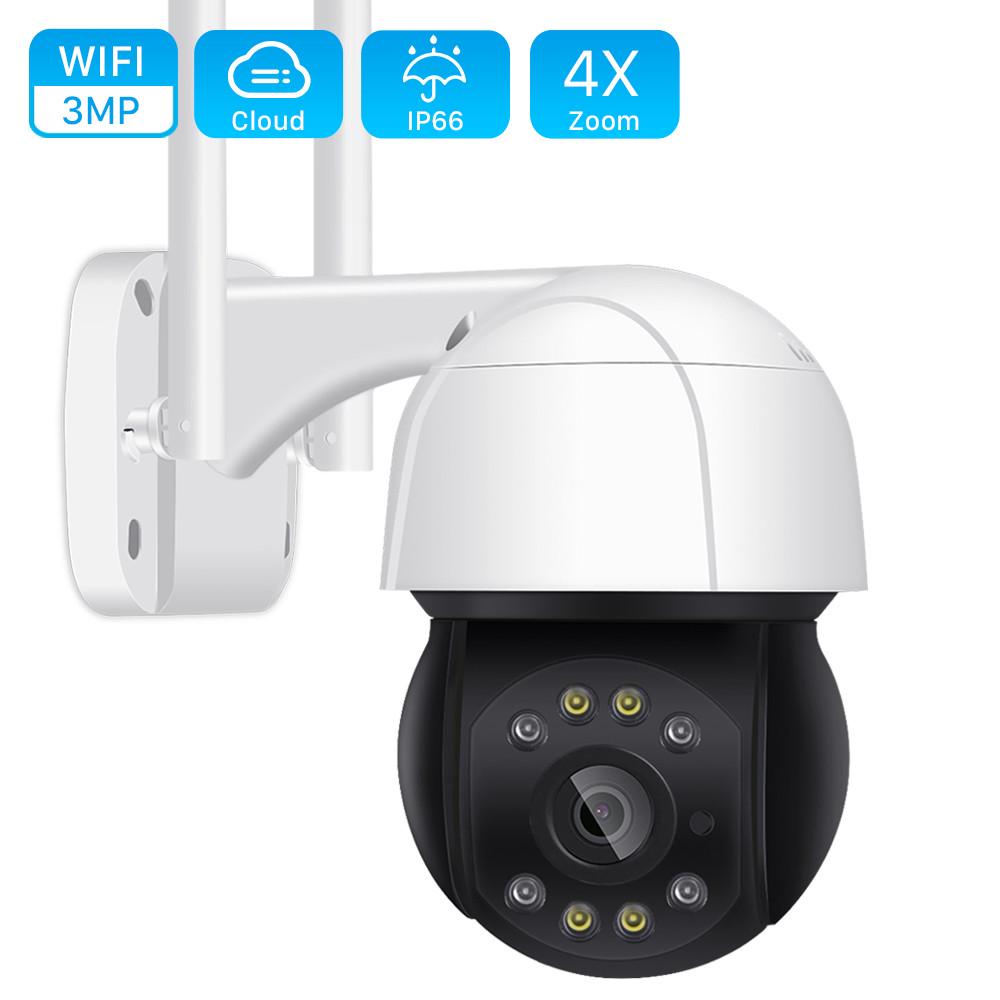 | | |
| --- | --- |
| BEST FOR | Outdoor surveillance |
| PRICE | starts at $69.30 SGD |
| GET IT HERE | Shopee Singapore |
A well-guarded house / establishment has a combination of indoor and outdoor surveillance cameras. If you're looking for a great outdoor home security camera, look no further than the BESDER 1080P PTZ Speed Dome IP66 Outdoor Camera.
With a full-HD quality of 1080P, it can show footage of up to 40 metres in distance and 3 modes of night vision: IR night vision, Real night vision, and Smart night vision.
It also offers sound and motion notification sent straight to your email. We find the 2-way audio communicator cool. Not only can you speak to your loved ones at home, but it can also serve as an outdoor telecom / buzzer of sorts to screen visitors.
Pros
Great outdoor and nighttime capability
Clear video quality
Cons
The slightly bulky appearance may not be discreet
Customer Reviews
Plenty of customers seem to be quite satisfied and happy with the BESDER IP66 Outdoor Camera. 
Here's a recent review from a customer:
The camera was very easy to setup. It worked right away. It took me only few minutes to set it up including the App for remote viewing and control. Bought 2pcs. Ordering another 3pcs within couple of days. Hope to get the same price and model 😊
12. Camera – DCS-6501LH
Best for Motion and Sound Detection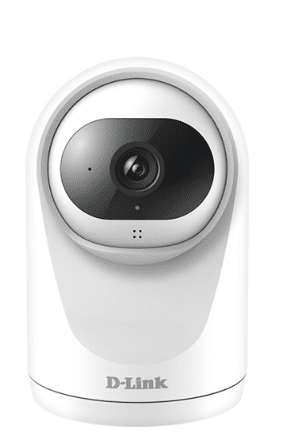 Price: $49
The DCS-6501LH is a Wi-Fi camera that features a compact full-HD pan and tilt functionality so that clients can get a clear view of a specific area. Ideal for both day and night settings, the camera is excellent for residential surveillance and security for families.
We find its features appropriate for security since it has a sound and motion detection feature that is also able to see up to 5 meters in the dark to ensure that clients will get full coverage of the room.
Another thing we find convenient is they have cloud storage that is able to keep recordings in a safe place so that clients can easily view the footage any time that they would like.
It is compatible with both Google Assistant and Alexa along with its built-in microphone so that clients can communicate through the camera and use smart technology to better make commands efficiently.
Overall, with its rich features and full-coverage plan, we recommend this security camera and find it ideal for families who would like an extra line of security to their homes 24/7.
Highlights
Compatible with Alexa and Google Assistant
Has 2-way communication
Sensitive motion and sound detection
Footage can be backed up in a cloud storage
Customer Reviews
Here is a review from their client:
"If you are looking for higher-end WiFi camera with little more option, the compact DCS-6501LH should be in your list. The DCS-6501LH is a fixed position camera that gives you Full HD 1080 video. Additionally, the app comes with added security such as Two-Factor Authentication and Sign in with Face ID to ensure that there will not be any unwanted prying eyes into your home. Moreover, if you are new to D-Link, you can also enjoy complimentary mydlink cloud recording of up to 3 devices for a day. If you want to link up to more cameras or have storage for a longer period, you can consider subscription plans that start from only $2.49 per month."
Do you already know which one you'd like to buy from our list of the best home IP security cameras in Singapore? If you do, then feel free to tell us all about it!
And for the parents out there who are looking for a security camera to monitor their baby even when not at home, you can find more options with these best baby monitors in Singapore.