The 6 Best Hens Night Ideas in Singapore for Absolute Fun
If you're having trouble planning a friend's bachelorette party in Singapore, worry no more because we have you covered! In this article, we're taking a look at some of the best hens night ideas in Singapore for all the ladies out there.
Throwing a memorable bachelorette party for a friend takes a lot of work, so we're here to suggest our picks for the best hens night ideas in Singapore. Luckily, there's a lot of fun activities that you and your friends can do.
So, without further ado, here are our picks for the most fun and best hens night ideas in Singapore.
1.  Flower arrangement workshop – The Floral Atelier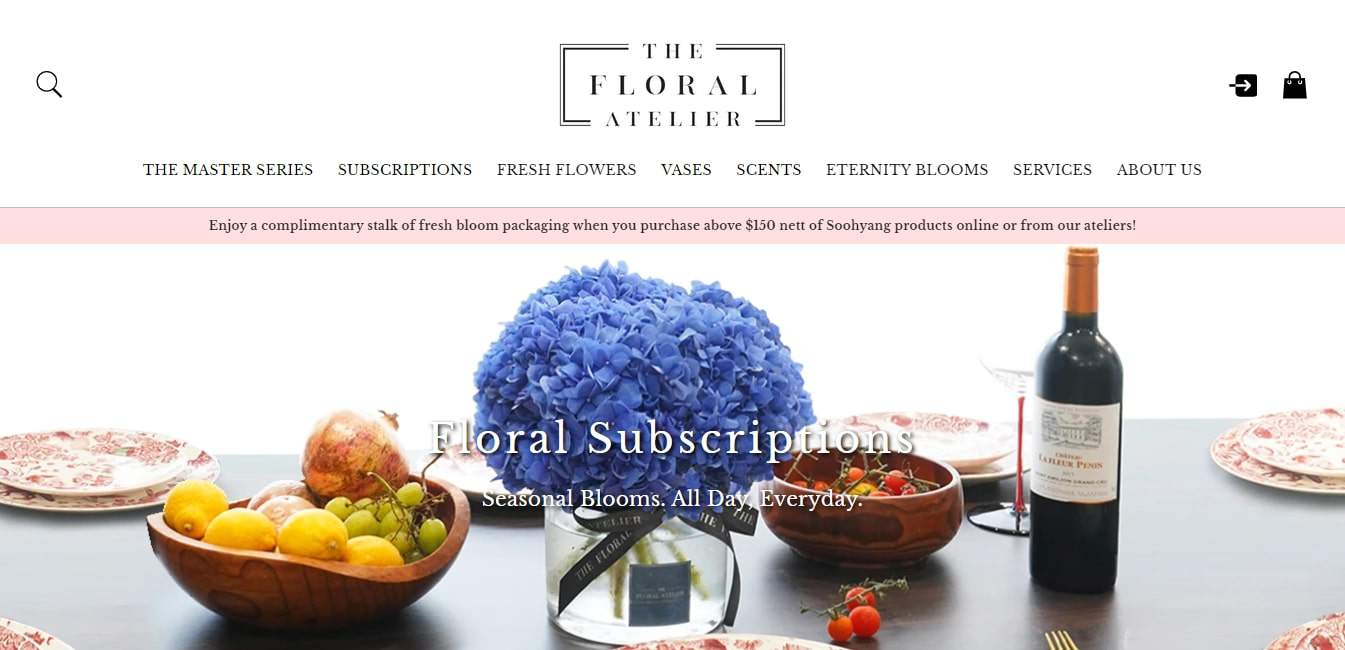 | | |
| --- | --- |
| BEST FOR  | Informative workshops |
| WEBSITE | https://www.thefloralatelier.co |
| ADDRESS | Paragon, 290 Orchard Rd, #03-K1, Singapore 238859 |
| CONTACT DETAILS | +65 8181 6822 |
| OPERATING HOURS | Monday – Friday: 11:00 AM – 8:30 PM |
If you're looking forward to a calm and quiet hens night with friends, then we strongly recommend signing up for the flower arrangement workshops offered by The Floral Atelier. It's a famous flora shop known for its gorgeous flower bouquets and professionally-trained florists.
Since partying at nightclubs can be a little overrated, why not choose an activity that will boost everyone's creativity? Participants of The Floral Atelier's workshops can learn the basics of flower designing and how to create beautiful flower crowns.
If you're interested in attending a class at The Floral Atelier, don't hesitate to give them a call! Rates for workshops vary depending on the number of participants and the date.
What's even better is that everyone will walk away with a flower arrangement. Talk about a great hens night and bachelorette party idea in Singapore that has an adorable memento!
Highlights
Affordable workshop
A way to boost everyone's creativity
Peaceful and quiet
2.  Create your own scents – Perfume Workshop

BEST FOR 
Broad range of perfume workshops
WEBSITE
https://www.perfumeworkshop.com/
ADDRESS
246H Upper Thomson Road, Singapore 574370
CONTACT DETAILS
+65 6493 2246 (general enquiries)

+65 9062 6094 (classes enquiries)

OPERATING HOURS
Monday – Friday: 9:00 AM – 9:00 PM
If your friends want to stay away from loud, noisy crowds, another option to consider is attending a scent-making class at Perfume Workshop. It offers classes for couples, friends, and even families.
In fact, Perfume Workshop has designed a scent-making workshop specifically for large groups of female friends celebrating bridal parties. Everything that you'll need for that night will be provided, from perfume kits down to refreshments.
Perfume Workshop's classes start at S$125 per person, but if there are more than 10 people in your group, the rate can be reduced down to S$105. Because of their affordable rates and fun classes, we consider it one of the best hens night ideas in Singapore.
We think it's one of the best ideas for a hens night in Singapore because it allows everyone to create something, wear it and display their individual personalities.
Highlights
Discounts for large groups
Comfortable and cozy atmosphere
Facilitated by perfume experts
Customer Reviews
Take a look at what previous participants have to say about their perfume workshops:
"Well organized, super fun, comfortable atmosphere, and very knowledgeable trainers – this is a fantastic workshop! We were lucky to be the only ones on the day we went so we got excellent personalized training. 10/10 will recommend this 2-hour workshop!"
"Overall experience, interactive and enriching as we get to customize perfume to our own desired fragrance! Facilitator Xin Yin was amiable and patient throughout the entire session, a must experience activity."
3.  Pamper yourselves with a spa session – Aramsa Spa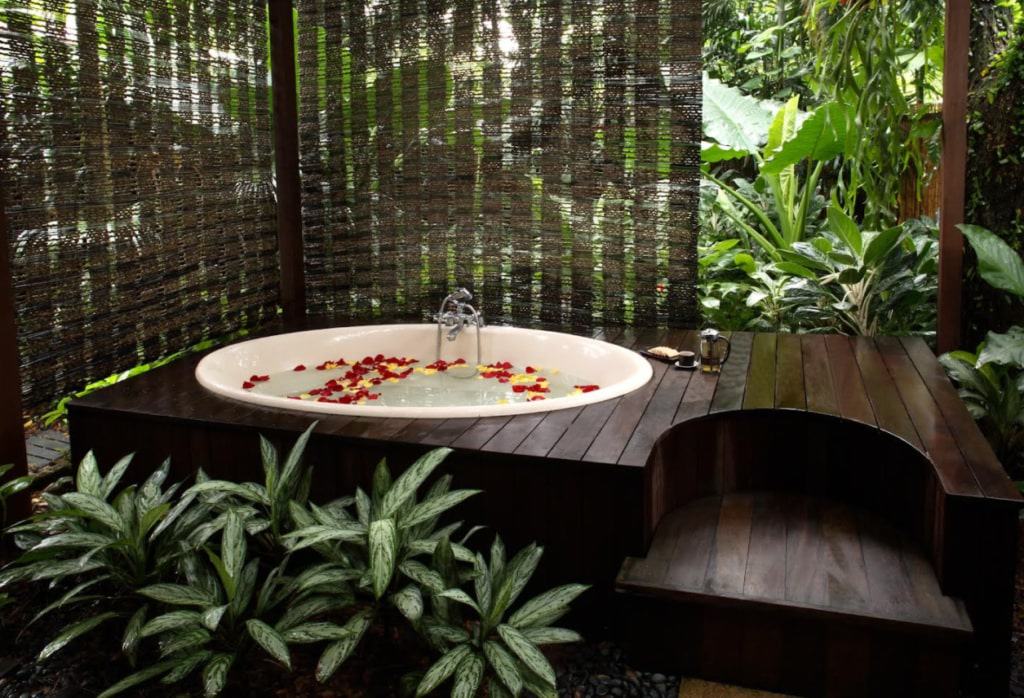 BEST FOR 
Relaxing spa treatments
SERVICES
Spa, massage, therapy, and yoga classes
WEBSITE
http://aramsaspas.com/
ADDRESS
1384 Ang Mo Kio Ave 1, Singapore 569932
CONTACT DETAILS
+65 6456 6556
OPERATING HOURS
Sunday – Wednesday: 10:00AM – 9:00PM
Thursday – Saturday: 10:00AM – 10:00PM
After experiencing long, stressful work days, why not celebrate your bachelorette party in Singapore at a rejuvenating spa? When it comes to a wide range of relaxing spa treatments, there's no better place than Aramsa Spa.
Aramsa Spa is nestled within the lush greenery of a national park, making its atmosphere even cozier and more calming. It has a total of 17 uniquely designed treatment rooms for full-body massages, therapies, and yoga classes.
We consider going to Aramsa Spa as one of the best hens night ideas in Singapore because it's one of the more affordable spas on the island. It also offers frequent discounts and promos to visitors.
Highlights
All sorts of relaxing treatments
Promos and discounts
Trained masseurs
Customer Reviews
Here are some comments shared by people who have visited Aramsa Spa:
"Absolutely love this place. The settings are so calming when you first come in and they bring you into the lounge where you can unwind before your spa session. Everything has been meticulously thought out right from the beginning. My masseuse was Hani and my mum's masseuse was Claudine. They were very experienced and went out of their way to make us comfortable. Will definitely recommend the Hen's party special. 100% and 5 STARS!!"
"Masseuses Sally & Ira are very experienced, friendly & professional. I feel relaxed & enjoyed the massage throughout the session. I will only request for either one of them when I fixed my massage appointment as both of them make me feel comfortable & happy with their excellent service. Thank you Sally & Ira & keep up your good work! Your company  is lucky to have good & hard working staff like both  of you."
4.  Learn how to bake – Baker's Brew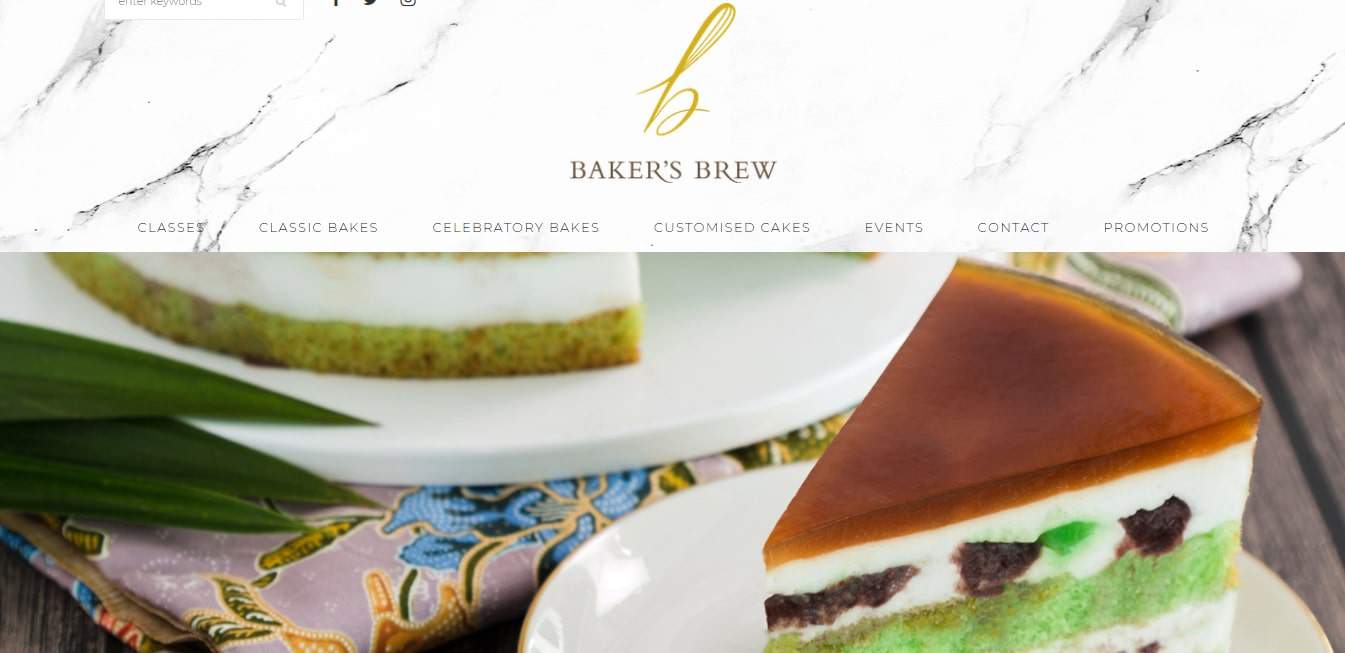 | | |
| --- | --- |
| BEST FOR  | Baking classes for beginner and experienced bakers |
| WEBSITE | https://www.bakersbrew.com/ |
| ADDRESS | 290 Orchard Rd, #05-46 Paragon Shopping Centre, Singapore 238859 |
| CONTACT DETAILS | +65 6909 0669 |
| OPERATING HOURS | Monday – Friday: 11:00 AM – 9:00 PM |
If you've always wanted to learn how to make cupcakes and cakes, then maybe now's the right time to throw a bachelorette party in Singapore at a bakery instead! Baker's Brew is a famous bake shop that provides informative and engaging baking classes.
Baker's Brew offers a wide array of baking classes, from making pastries down to decorating cakes. Its classes range from novice level, which is perfect for those who have no experience in baking, to advanced level classes for baking aficionados.
Every class is facilitated by a trained and professional baker, so rest assured that you and your friends are going to be in capable hands.
In terms of rates, the prices vary depending on the type of class and the number of students. If you're coming with a large group, there may get discounts.
Highlights
Discounts for large groups
Taught by professional bakers
Customer Reviews
Check out what customers have to say about the baking classes offered by Baker's Brew:
"Attended their baking class with my friends and the experience was amazing! It was our first baking experience and the friendly instructor was very patient with us. I highly recommend this place! My cake come out really nice and tasty just like what they serve here!"
"We attended the cake baking class, and the instructor was very helpful and friendly! Class moved at a comfortable pace even for beginners, and a wide variety of skills were taught. Their cakes taste good too"
5.  Sweat it out at a trampoline park – AMPED Trampoline Park Singapore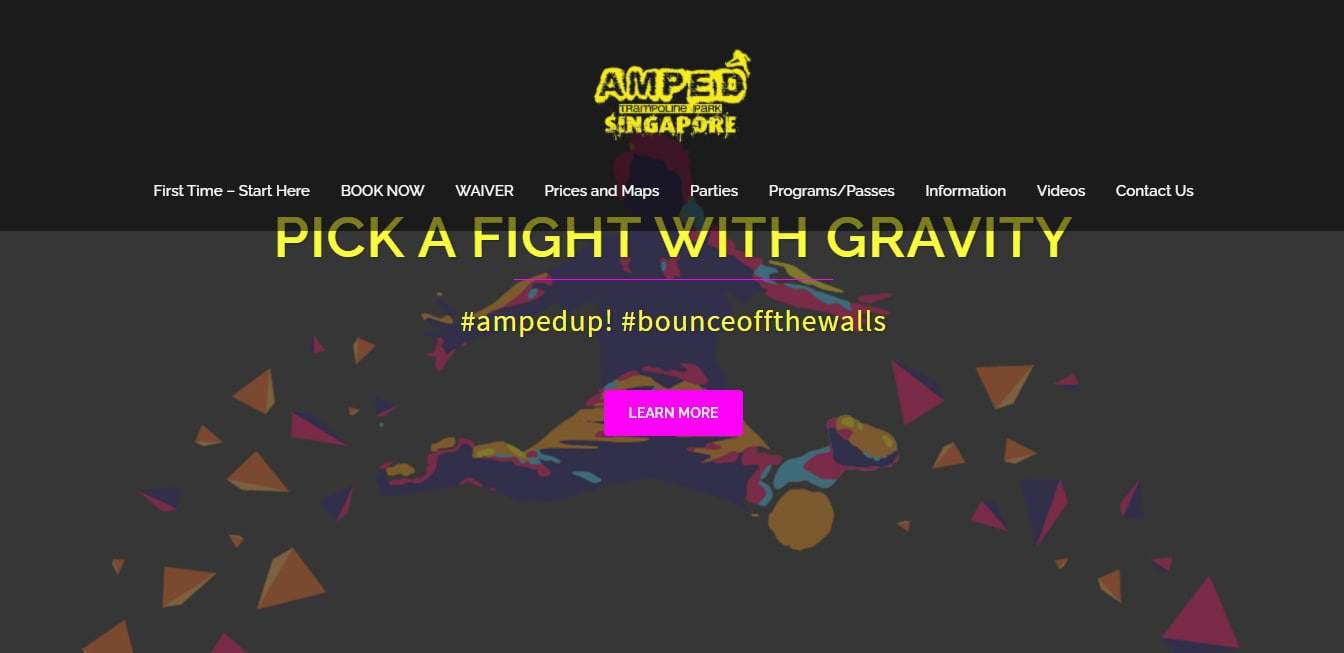 | | |
| --- | --- |
| BEST FOR  | Private trampoline parties |
| WEBSITE | https://ampedsingapore.com/ |
| ADDRESS | 46 Kim Yam Road,  Singapore 239351 (Unit #02-11) |
| CONTACT DETAILS | +65 8228 5961 |
| OPERATING HOURS | Monday – Friday, 10:00 AM – 9:00 PM |
If you're after something unconventional to do on a hens night in Singapore, then you might want to spend the night sweating it out at a trampoline park. It'd be an effective way to get rid of pre-wedding jitters!
For safe, high-quality trampolines, we recommend dropping by AMPED, one of the most famous trampoline parks on the island. It boasts high-performing and USA-made trampoline materials, guaranteeing everyone's safety.
Another reason we consider visiting trampoline parks one of the best hens night ideas in Singapore is the fact that you and your friends will also get to exercise while having the time of your lives.
Highlights
Safe equipment
For all ages
Customer Reviews
Here are some comments shared by people who have visited AMPED in the past:
"Got a 2 hour session; and it is really tiring!!!! Place is big enough but not too big that you will lose sight of your child. Staff is friendly and nice to chat with and the place is clean. I would recommend coming here as it's quieter compared to other trampoline parks. Will recommend this place!"
"Fun trampoline park for kids and for adults. Monday's after 3pm there is a kids only period. Otherwise there's a mix of ages at all times. It's cheaper to go during the week (and probably less busy and without kids). Could be fun for a unique date night!"
And that's it for our list of the best hens night ideas in Singapore. If you've tried any of our picks in the past, share your experience with us in the comments below!
6.  Learn how to leathercraft – Hen House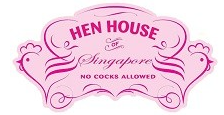 It is your last night as a bachelorette; before you finally earn that "Mrs." title, and there is no way you are letting it go to waste. For all things quirky that are certain to make your party a blast, you can check out the Hen House – they know just what kind of fun you and your friends are looking for.
Perhaps, you have a penchant for crafts – then you ought to try the leather crafting workshop for your party. Hen House will provide you and your friends with an instructor, who can demonstrate the basic techniques of cutting, carving, burnishing, and other ways of working with leather. All the tools and raw materials will be provided, and the items you create will be yours to take home. You get to spend quality time with your peers, and if you prefer, you can even request an add-on, such as a cake, a limousine transfer, a party bus, or a male stripper!
From party decorations and sparkly accessories to sassy little games and trinkets, Hen House has everything you need to make your bachelorette night a day to remember. Check out their site for all the cutesy items you would like to add to your celebration – and do not forget to see their packages as well for more fun, budget-friendly deals!
Highlights
Can be personalized
All the materials need are provided
Have 2 hours of introductory for new beginners
Customer Reviews
Read some of what the clients had to say about the service of Hen House.
"Amazing job done by Carol. Excellent customer service, quick and prompt in replying. She made an effort to understand what I wanted and personalised the items just as what I had in mind even though there were no similar products on the website. I am extremely happy with the final product, thanks Carol! I would definitely recommend Hen House to my friends and would love to get things made for my future parties."
"Fantastic service with Hen House. Great to deal with, quick to respond to any questions, and only too happy to help. A pleasure from start to finish – thank you!"
And if you have other suggestions for a fun bachelorette night, comment down below and we'll check them out!
If you're looking for other activities to do with your friends beyond hens night, we recommend checking out our list of the best workshops in Singapore. Our list features fun activities that can be done over the weekend as you destress from work.